"In my vision of LOEWE a feeling of home prevails: the idea of an organized atmosphere, in which to unfold and feel at ease." – Jonathan Anderson
Passionate about gardens, plants, and their unique scents, when Jonathan Anderson joined LOEWE, he already had in mind creating candles and adding an olfactory dimension to the brand. Now he introduces this new line of home fragrances and candles based on the pure essences of a plant garden.
The selection of aromas follows a very personal trajectory. They are olfactory scenes that reminds Jonathan of his childhood and the different trips he has made. Part Victorian botanical garden, part apothecary, the mix is both scientific and sentimental.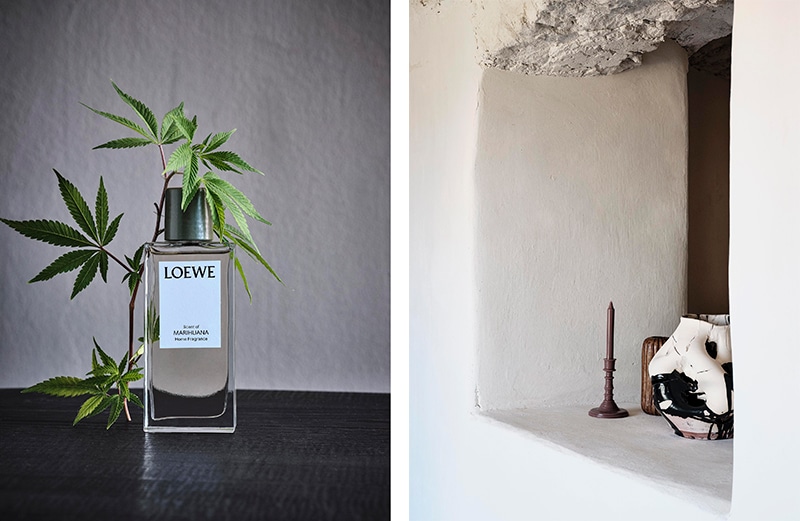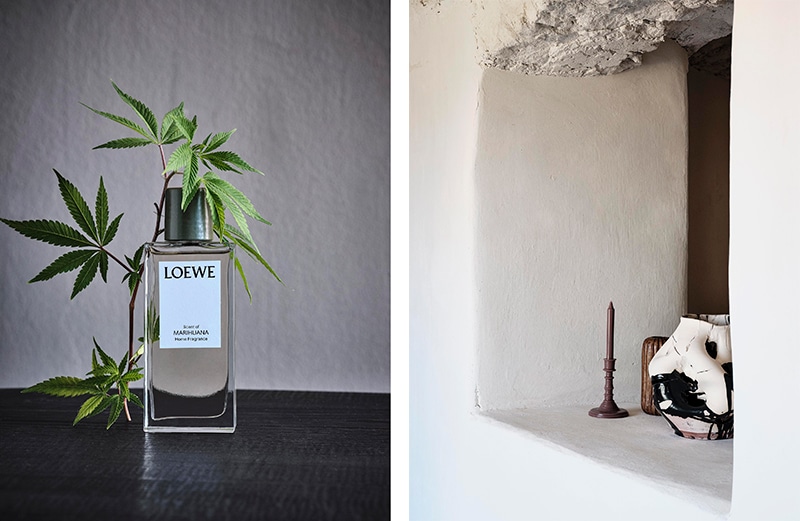 Jonathan worked with the in-house perfumer, Nuria Cruelles, to interpret eleven plant essences and express them with their own scent inside candles, wax candelabra, home fragrances, and scented sticks. Scents include honeysuckle, beetroot, juniper berry, tomato leaves, coriander, liquorice, marijuana, pea, oregano, cypress balls and ivy.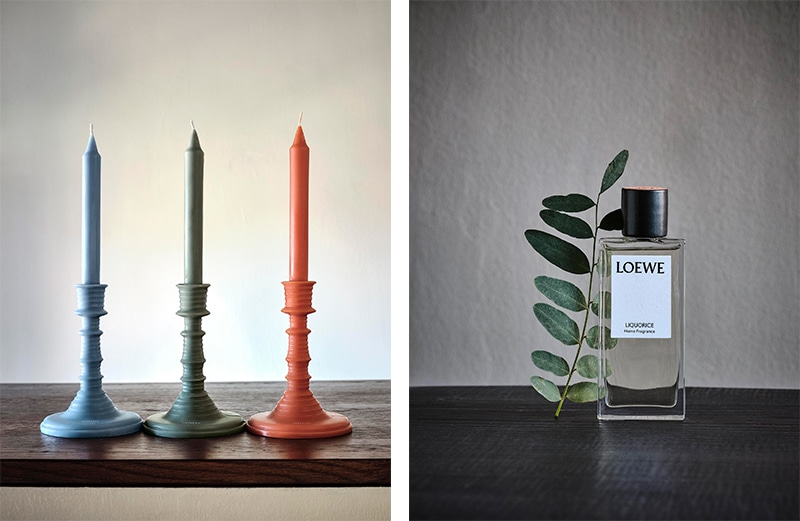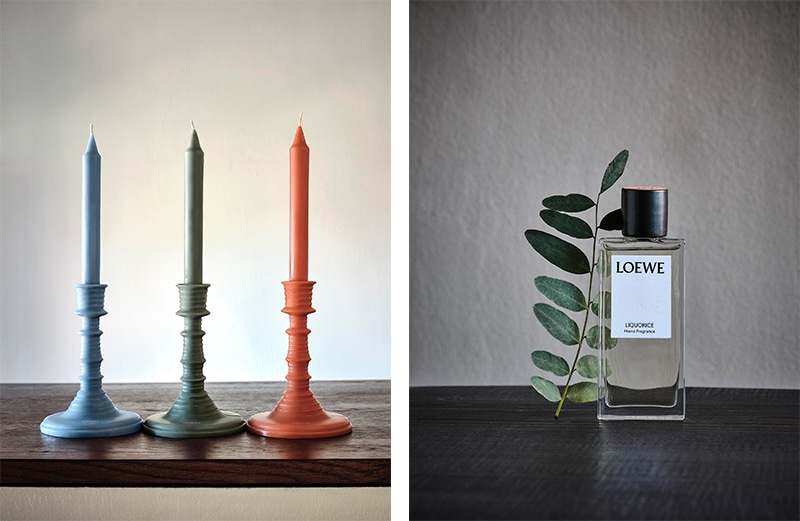 The sense of touch is also key to the designer, as witnessed by LOEWE's ongoing commitment to the art of ceramics. The ribbed terracotta vessel that holds the candles is based on a 5th century BC Greek mug that Jonathan bought at auction several years ago.
"In the rhythmic purity of this incredibly ancient object, I find unquestionable modernity and function: it was the perfect design for our candles, which come in three different sizes."
The candles are made with wax from only natural ingredients, and engraved with the LOEWE logo and the message "Made in Spain". The packaging is also manufactured in Spain, and it is the fruit of another collaboration of which Jonathan is proud.
"To give the taxonomic record visual depth, I worked with photographer Erwan Frotin, known for his detailed photographs that celebrate the beauty and diversity of the natural world."
Erwan represented the range's organic inspirations as a modern interpretation of Kazuma Ogawa's prints. A photograph of each plant appears on a colored background in the corresponding box, creating a dialogue between the aroma and the ingredient, the inspiration and the result, which closes the creative circle seamlessly.
"There is intimacy and warmth, but also a celebration of the natural world, in these candles that seem ideal and timeless to me."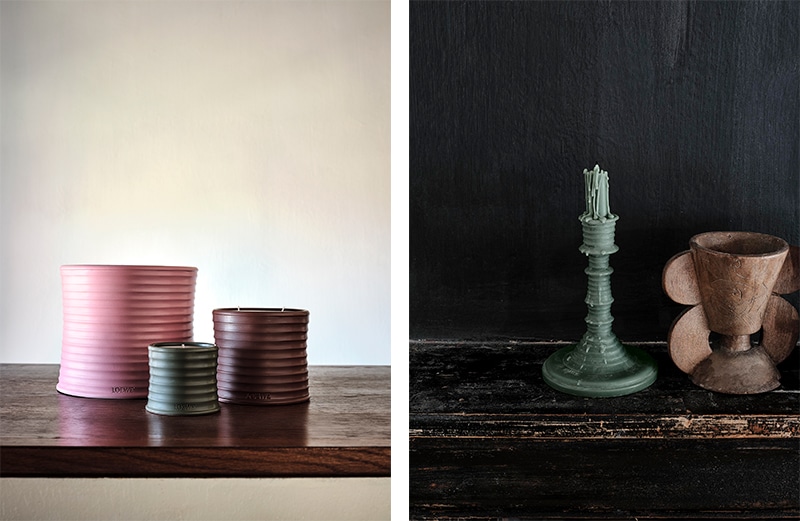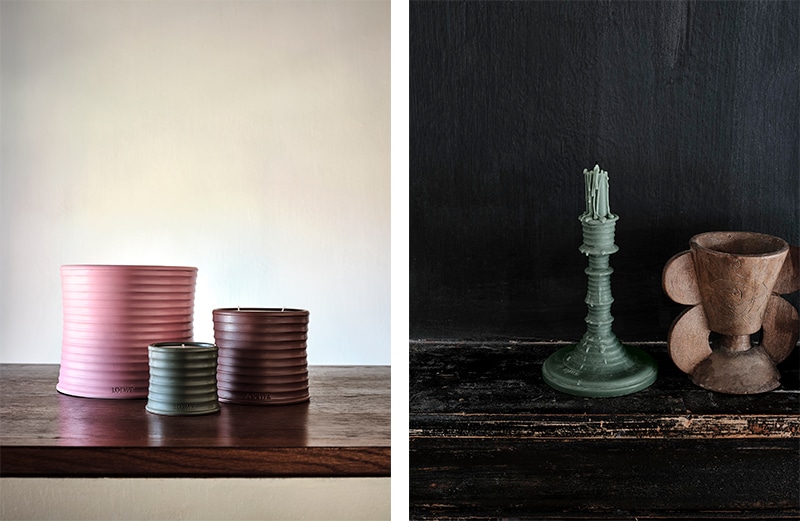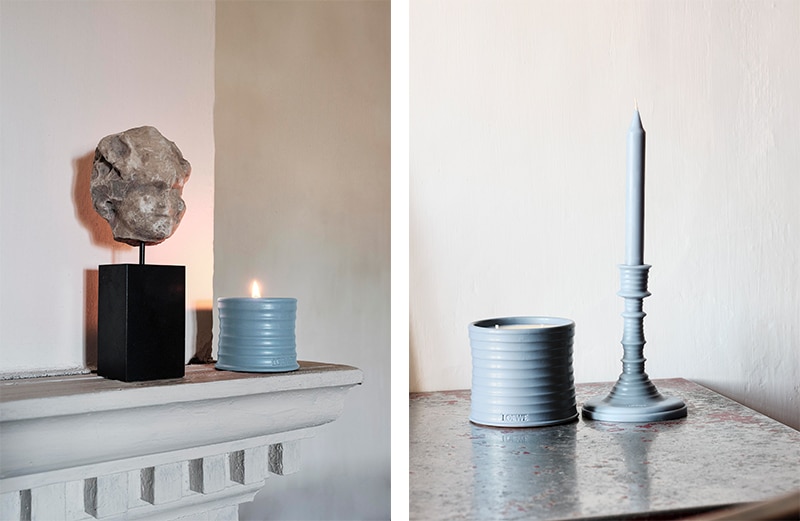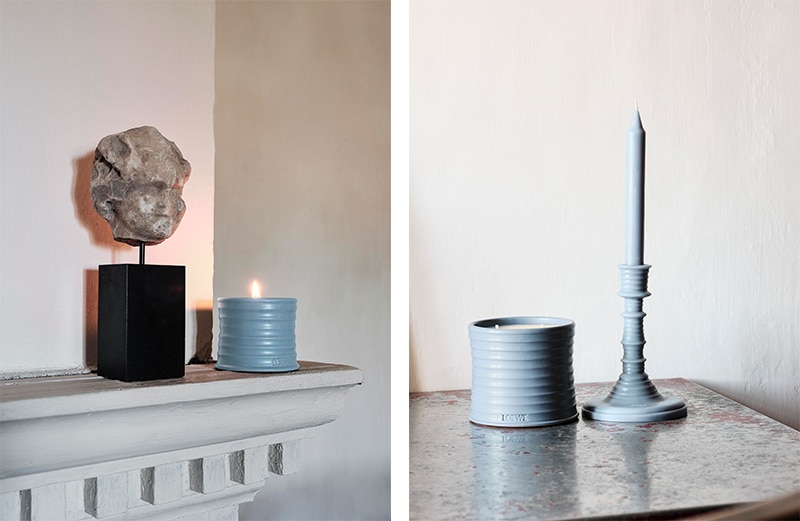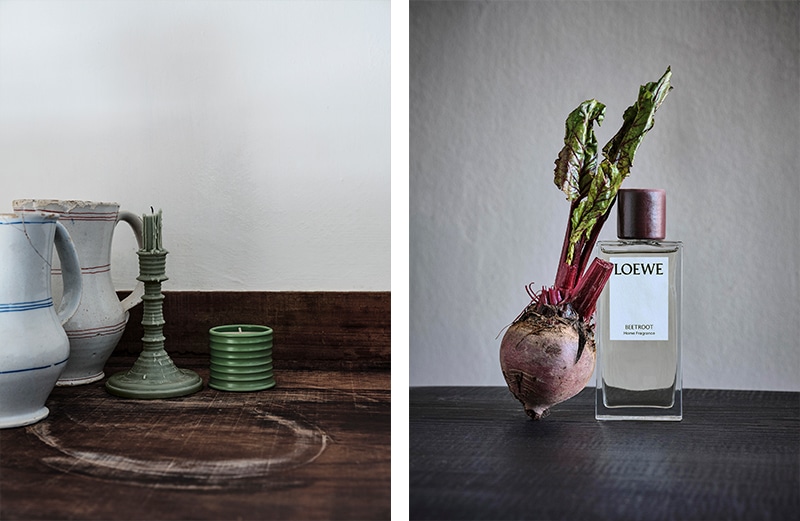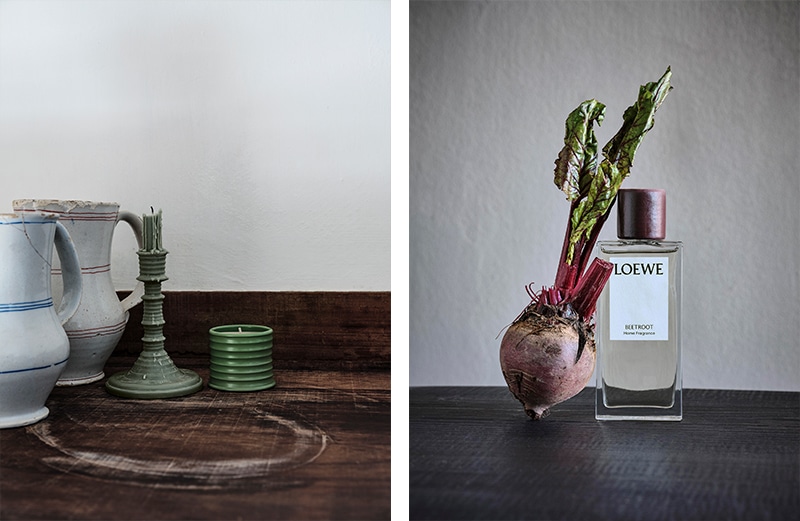 LOEWE Home Fragrances are available in select LOEWE stores worldwide and perfumesloewe.com
Images by Nacho Alegre. Courtesy by Loewe