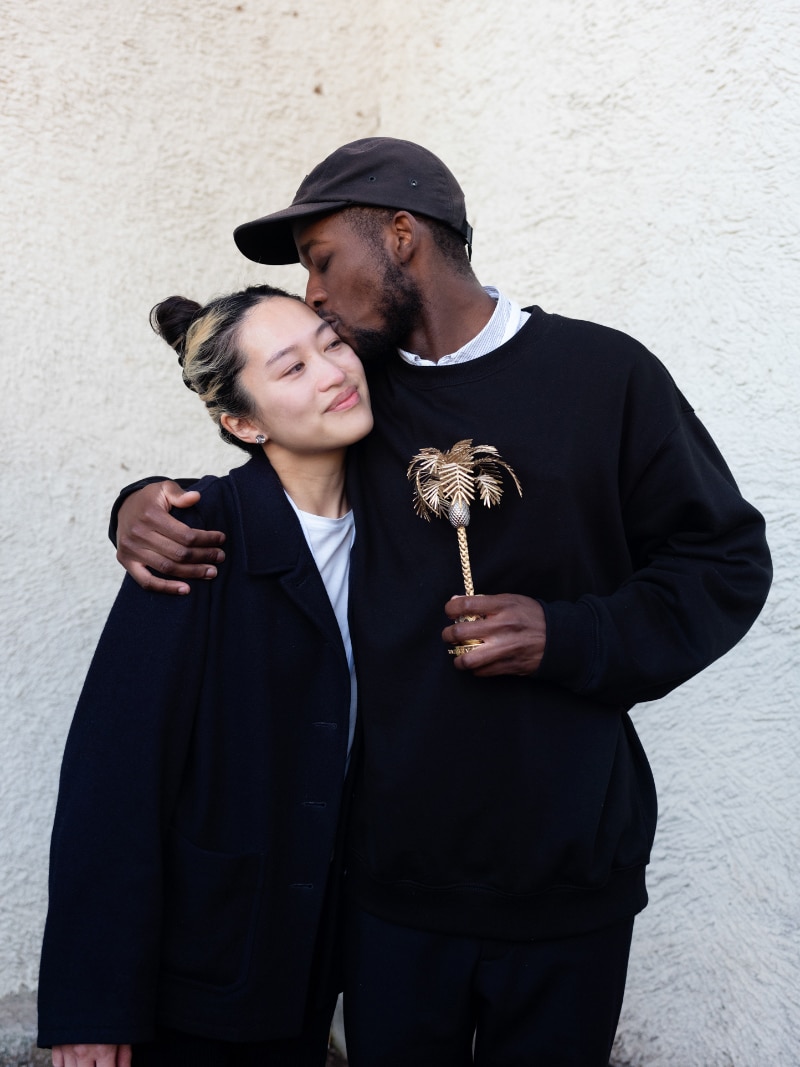 British designer Ifeanyi Okwuadi, 27, won over the jury at Hyères headed by Lacoste's Louise Trotter, with his highly sophisticated menswear collection. With references from childrenswear such as cropped shorts or braided scoubidou to the famous Harris Tweed and English wool fabrics, the awarded winning collection felt fresh and full of "improvements".
Prior to finding his own brand, Ifeanyi developed his collection in parallel to working in logistics at British label Margaret Howell. He has also interned at brands such as Grace Wales Bonner and with artist Aitor Throup. We caught up with Ifeanyi following the 36th Edition of Hyéres and were eager to find out more on the emerging designer.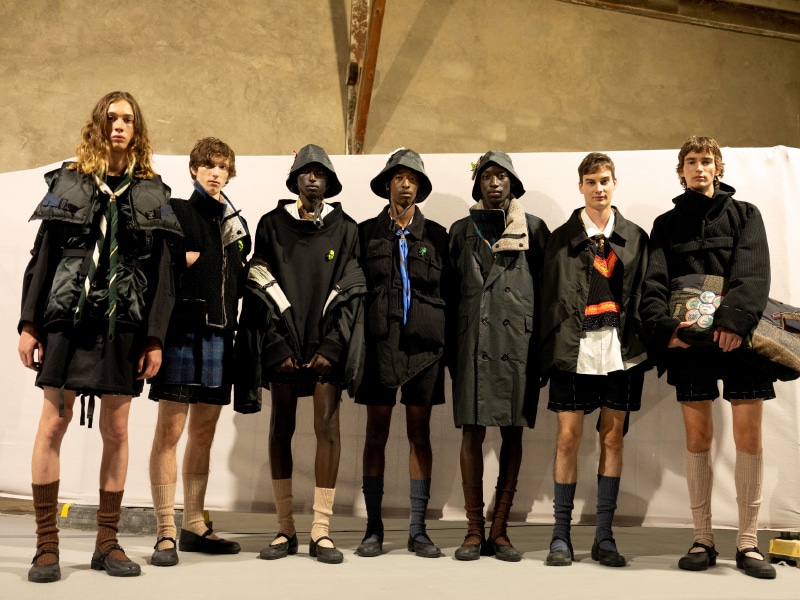 You were trained at Saville-Row, what initially attracted you to tailoring?
My attraction to tailoring really began out of an interest in knowing how things were constructed and made. Designers such as Alexander McQueen, John Galliano, and Oswald Boateng were my gateway into finding out about Saville Row and it just started from there.
Many of us have spent nearly two years in hoodies and sweatpants. Do you think the suit is dead? What is the evolution of the suit to come?
The 'suit' will never die, such as the 'hoody' or 't-shirt' can never die. These forms of dress are archetypes that evolve and transpire in many different ways depending on the time we are living in. The evolution of the suit is one I hope to promote, this doesn't mean that the conventions of a suit today or what you imagine a suit being today will be what it is tomorrow or in 5 years, it's relevant to the time.
You were recently awarded the Grand Prix at Hyères, what was the initial reaction from the jury and audience? Was it what you expected?
Yes, and such an honor to be awarded this year's Grand Prix at Hyères. My reaction was disbelief, not because I wasn't confident in my work but to have the work be recognized and so well received is what was really amazing.
Tell us about your collection "Take the Toys from the Boys".
The collection titled 'Take the Toys from the Boys' is taken from a saying used during the Greenham Common Women's Peace Camp, which the collection is based on. Each look from the collection is symbolic to a series of protests led by the women of Greenham Common during the camp (1981-2000) in protest of Nuclear weapons being brought to the UK (Berkshire).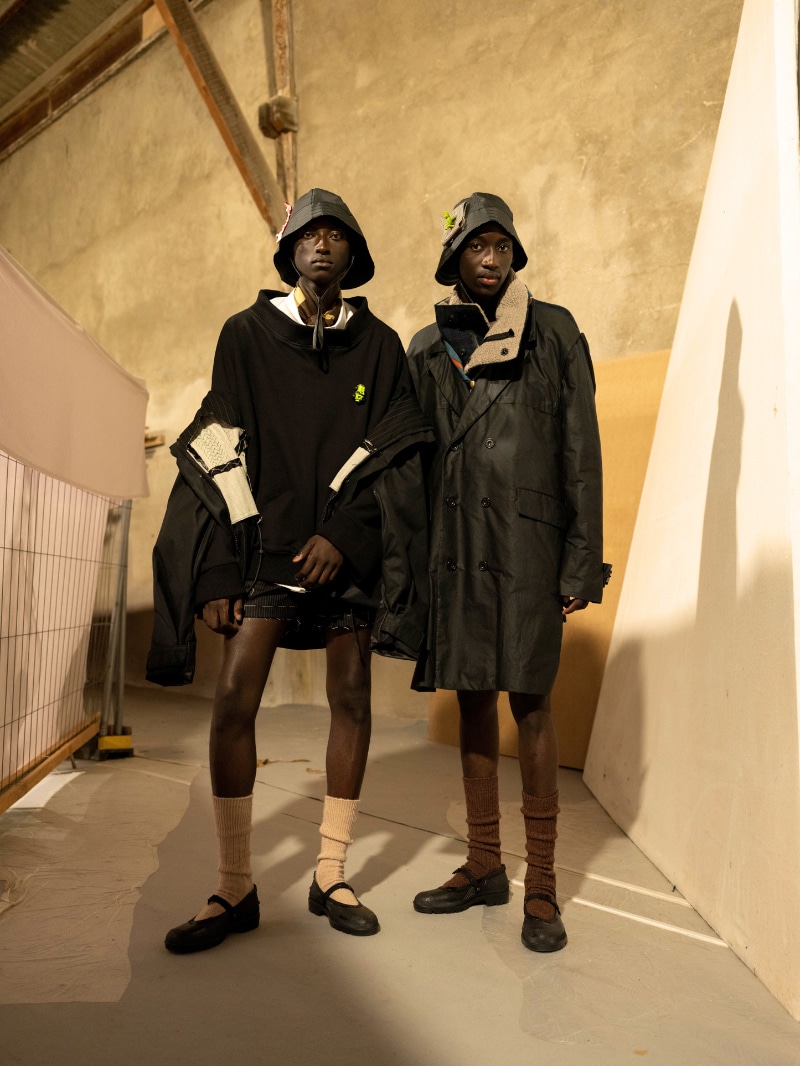 I didn't know about the Peace Camp, and to be honest, this is why I love fashion, the way it can surprise you with an untold or forgotten history that you can explore through the designer. You incorporated many found objects like toy cars, provoking ideas of upcycling. Is sustainability one of your focuses and how do you meet that challenge?
I prefer the term "Improvements" as opposed to "sustainability". I look for ways to better my practice constantly and using found or disregarded objects and repurposing them is a natural process for me. For example, I repurposed kinder egg toys as brooches to enhance the narrative throughout the collection of childhood and protectionism.
I like the sound of "Improved Clothing". What do you think clothes can say that words cannot?
Just like words our clothes speak a language, they are expressive of who we are and how we feel. We are able to communicate visually emotions words otherwise can't compare.
Looking ahead, what are your plans going forward?
My only focus is to continue showing through the work what I feel is missing today.
And finally, what was the best piece of advice you have been given?
Do the work and the rest will follow.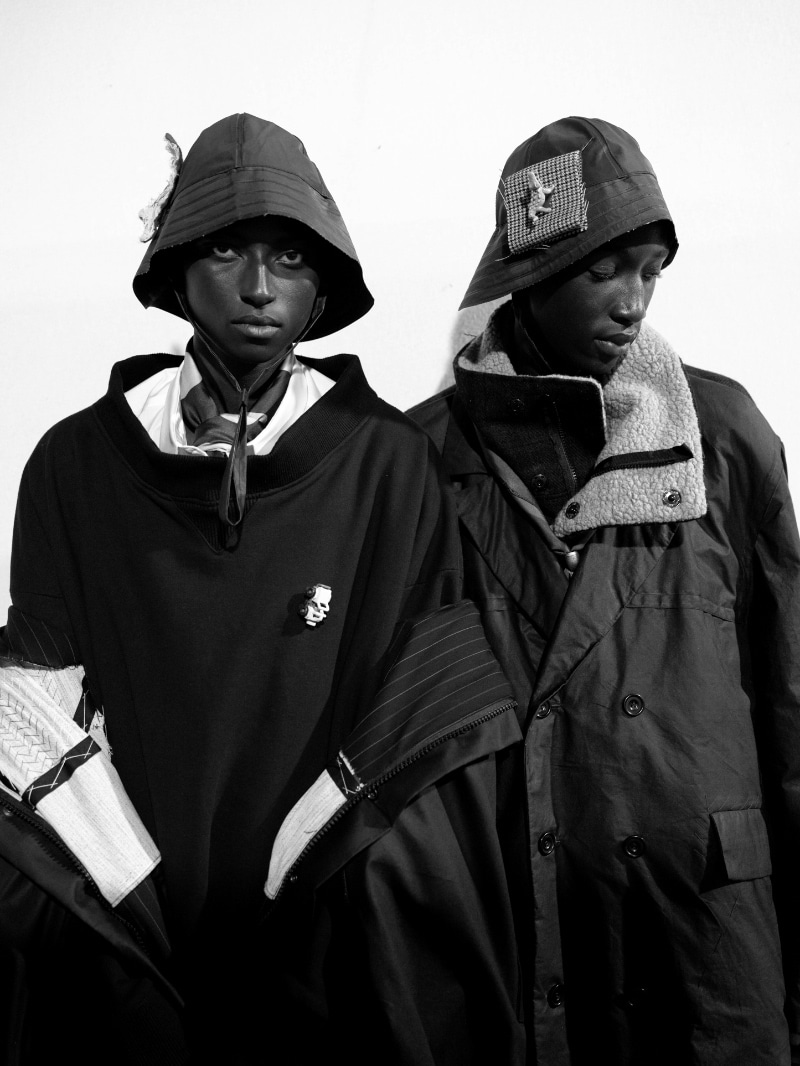 Photos by @marcmedina for Fucking Young!