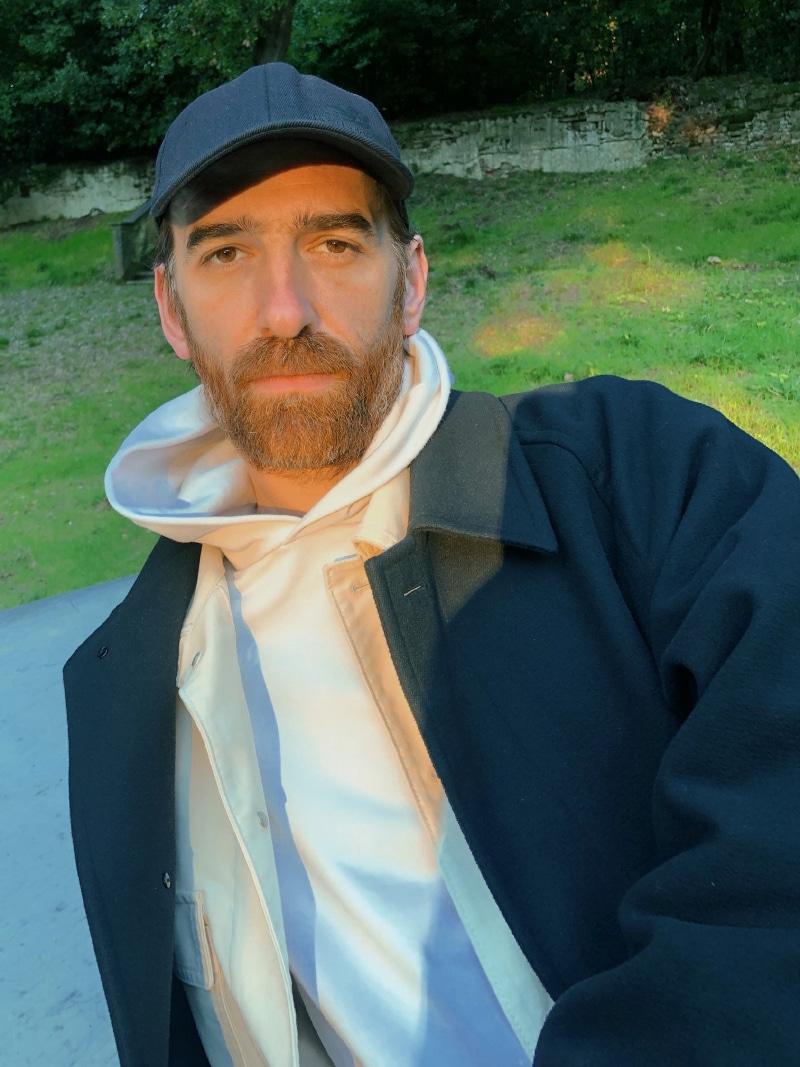 Geoffroy Lauzet
Each season, TRANOÏ is the place where global buyers look for fresh ideas among the well-curated selection of designers, garnering the reputation as one of the most prestigious trade shows in the industry dedicated to emerging designers with a creative vision alongside established names. It is regaining even more importance than ever after Covid, as they have gravitated towards a hybrid future, there is still the need to see and touch. While TRANOÏ has complemented its physical events with digital operations, it's not so much a long-awaited return, but a gradual restart to the new future.
We wanted to know what is ahead of us before this season's edition of TRANOÏ Men during Paris Fashion Week at Palais de Tokyo. Who is better to talk to than the person in charge of men's fashion at TRANOÏ, Geoffroy Lauzet. With a vision not limited to fashion and the ability to anticipate what will also surprise or excite us, we got the chance to catch up with Geoffroy and find out what we have in store.
Men's Fashion Week in Paris is around the corner and we are excited to see the Fall Winter Collections at TRANOÏ. Fashion is full of industry gathering events, with showrooms being the backbone of the industry. In addition to your presence at the Palais de Tokyo, TRANOÏ is offering digital and streaming appointments, will they be a service here to stay and what are things that can be done well virtually versus in person?
Of course, the physical buyer/designer encounter remains essential in the discovery of new brands and in the commercial relationship. Streaming services offer those who cannot travel the opportunity to experience the show, discover the new collections and interact with designers live. It is a permanent service that complements the show's services. It allows us to continue the conversation, and to bring the show to life in a different way. Since the launch of the Live Streaming Studio in June 2021, more than a hundred buyers have benefited from this service. Consequently, the virtual is also essential to unearth, connect, buyers and brands, and this service will remain, it is now part of buyer/brand reflexes. Doing a collection preview in Tokyo via streaming, to prepare for a future physical encounter when travel will be easier, it has become the new normal! More hybrid, fairer, more connected!
You joined TRANOÏ in 2019, how has it evolved since then and can you tell us a bit about your background?
I co-founded and created a women's ready-to-wear brand in 2007. Everything happened in a very instinctive way and let's say with a lot of naivety. Why create collections? The first idea I had in mind was that clothing/fashion could join the world of music that I particularly like. This led me to travel a lot, between Tokyo, New York, to learn from Japan which trained me in the field of requirement and creativity. My collections were sold almost exclusively in Japan for over 10 years. Then I decided to stop in 2019, to give myself some time to then join the TRANOÏ as Men's wear Manager. I returned to TRANOÏ with the idea that high standards were the key to interest the community of fashion, buyers, the press, designers. Found a balance between products and fashion, to present an atypical, avant-garde, curated selection. The crisis, collection calendars, repeated confinements, the expectations of young designers, consumers, independent retailers, the market. TRANOÏ is constantly evolving while keeping the same requirement.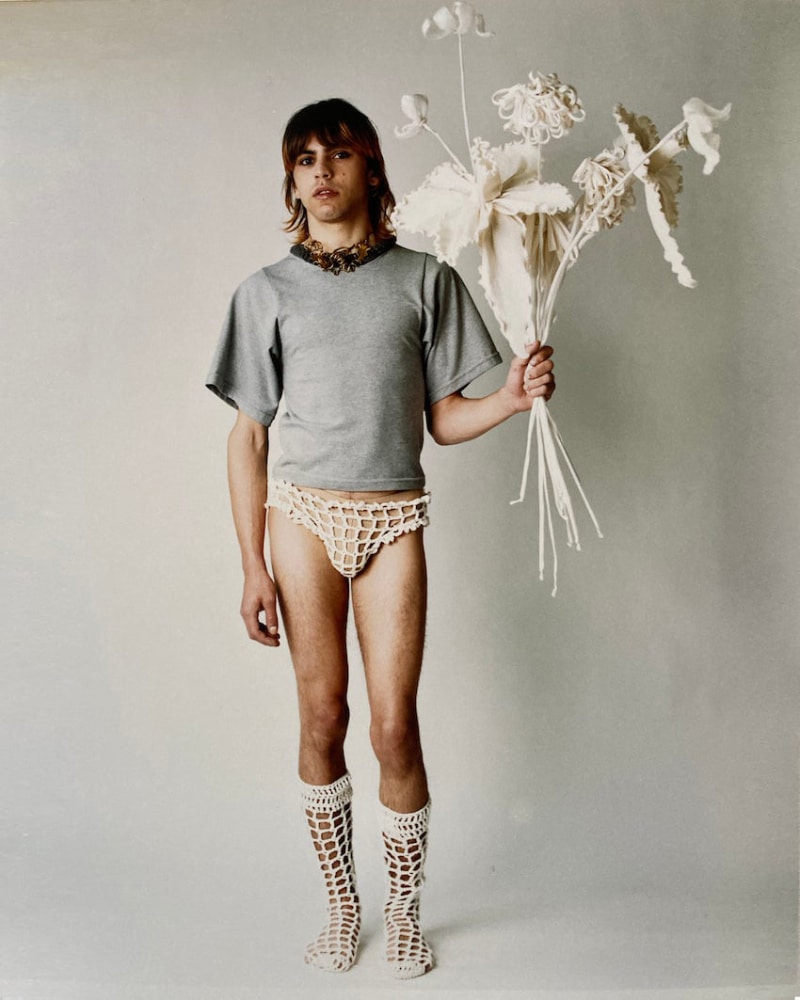 De Pino
While Asia, North America, and the Middle East (which we explore in our current issue) are all major markets setting consumption trends and innovation. Is there still a pivot towards European brands or are you seeing a shift? Why is Asia so important in fashion right now? 
Asia is here for a while already, we just don't see yet the switch that Asia will be the heart of a new revolution in creativity and activism in the Fashion Industry! But it's here and it still remains one of the big dreams for many young designers to display and sell their collection (Japan, China, South Korea, Taiwan, …). Asia, and more particularly Japan, offers an almost unique springboard for a young brand that is just starting out. Their curiosity, their appetite to discover, to understand, is quite unique in the world of fashion. They are often the first to bet on a first collection. They also have this requirement, of quality, of material understanding, of the manufacturing process which means that a young brand learns a lot from contact with Japanese professionals. There is also a permanent bridge in the imagination of young creators with the Japanese POP universe and it is quite true on the contrary!
Genderless, inclusivity, equality, social justice, and sustainability are of great importance to youth today and have faced fashion with its own reckoning. Are these values represented and explored with your designers?
Obviously, the selection of designers at TRANOÏ this season shares its values: all the designers are committed to these subjects of transformation in society. It is even a "political" message that is an integral part of their daily work. Confront climate change, gender, social justice. 
We can't talk about fashion and not talk about trends. Looking at your designers this season, what are some key trends emerging for Fall Winter 2022?
Two trends are confirmed: Genderless: the gender boundary is a reality and genderless is now an integral part of the thinking and creation process of many designers such as 8IGB, DE Pino, Iago Otero, or The Stolen Garment. The second trend is New Tailoring: playing with the codes of masculine classicism, reinterpreting the wardrobe with an innovative vision like Kyle Ho, Steven Passaro, or Duarte.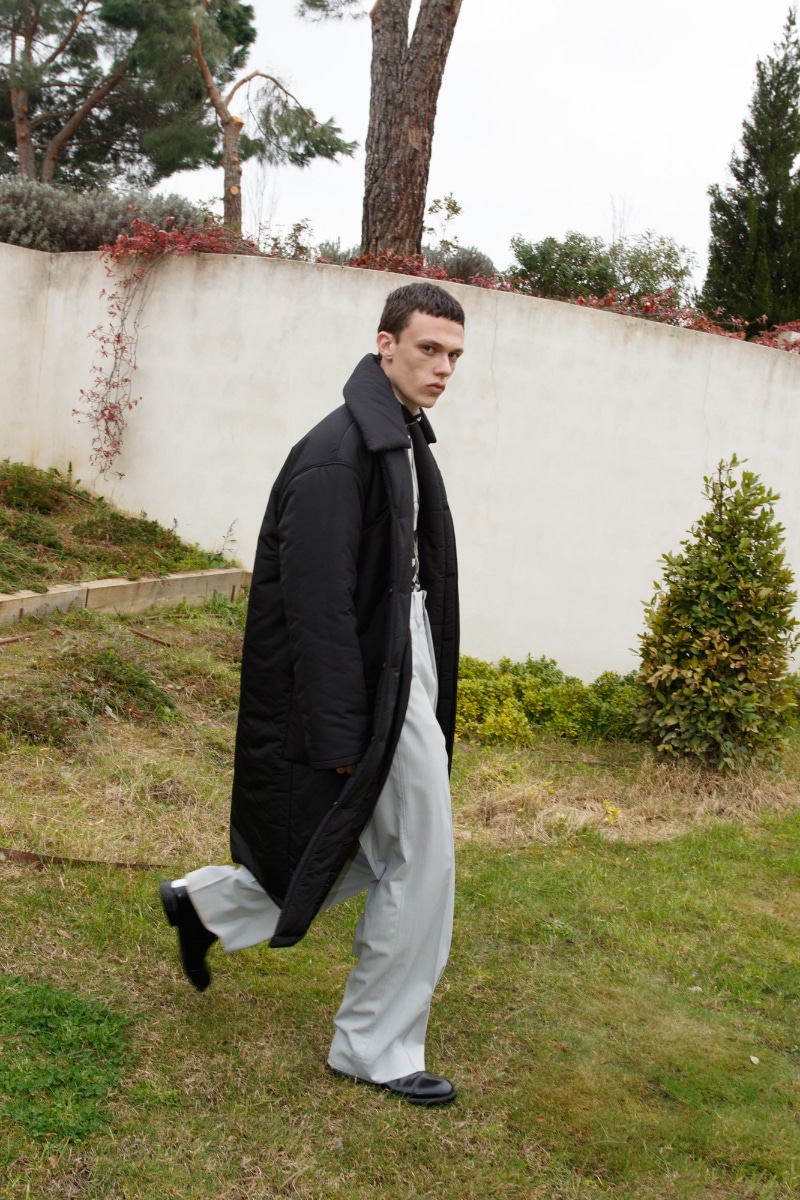 Duarte
Did anything in particular strike you this season?
The commitment and activism of young creators.
The human being returns to the center of the collections. Reflection on materials and the ecosystem that produces these materials are at the heart of the collections. Sometimes well beyond the simple aesthetic aspect.
Do you think you need to take risks to be successful in fashion? 
Of course, you have to! Obviously, in your personal life or professional, that's almost the only way to succeed > "take risks"!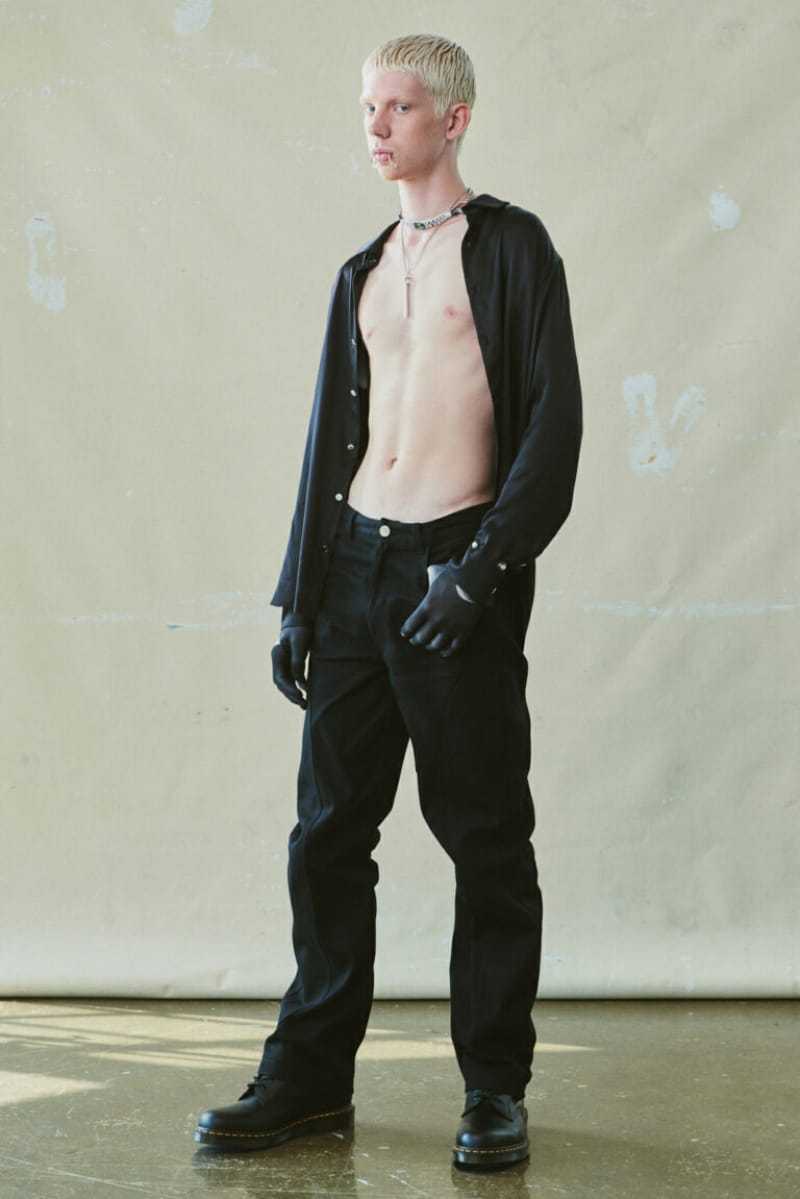 The Stolen Garment
It is hard to see if it is a more difficult market today or not. What are the conditions right now for young designers who are starting out?
No more than before, no less than before. It still takes as much courage as 20 years ago I think.
The conditions are harsh for the young designers, but they also have the opportunity to master many more channels of communication between their hands than before. This offers them much greater freedom of expression, and it is felt in the commitment and militancy of many.
And finally, what advice would you give to people in the industry?
To be a bit disconnected from the industry to bring a bit of the unexpected. Listen to your instincts!
TRANOÏ
PALAIS DE TOKYO 13 Avenue du Président Wilson, 75116 Paris
21-23 JANUARY 2022 10H -19H
Fall/Winter 2022/23 Edition Featuring
8IBG/ DE PINO/ IAGO OTERO/ PATCHOULI/ PHILIP KARTO/ 10.2/ 1377/BY GUIM/ CONFORME STUDIO/ DENZILPATRICK/ GUNTHER/ HAIKURE/ ISNURH/ JACK GOMME/ MANSOUR MARTIN/ MAXIME SIMOENS/ MOUTY/ OUEST PARIS/ SHOHEI/ TJWHO/ ATXI/ DAVI PARIS/ DUARTE/ KYLE HO/ STEVEN PASSARO/ THE STOLEN GARMENT