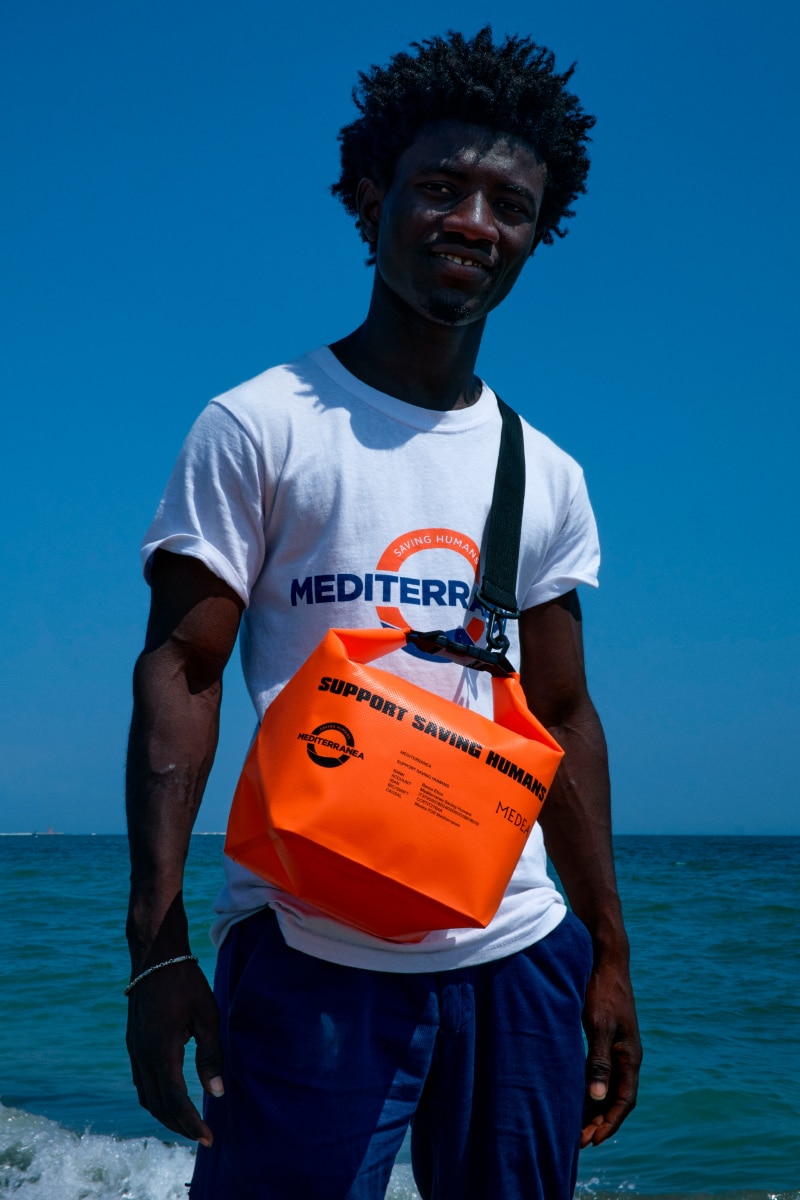 In full support of Mediterranea, its work and the principles it promotes, Medea, an Italian brand founded in 2018 by Giulia and Camilla Venturini, has decided to create a bag that will be made available to the ship's crew.
There are 500 pieces and they will be sold at 50 euros each on www.medea.world
100 percent of the revenue will be donated entirely to Mediterranea in support of its activities.
The purpose of Medea x Mediterranea is twofold: on the one hand to raise awareness among as many people as possible on these urgent and fundamental issues and, on the other, to do something concrete in support of those who save lives in the Mediterranean. Medea x Mediterranea is a bag but, above all, is a call to action: it's up to us this time.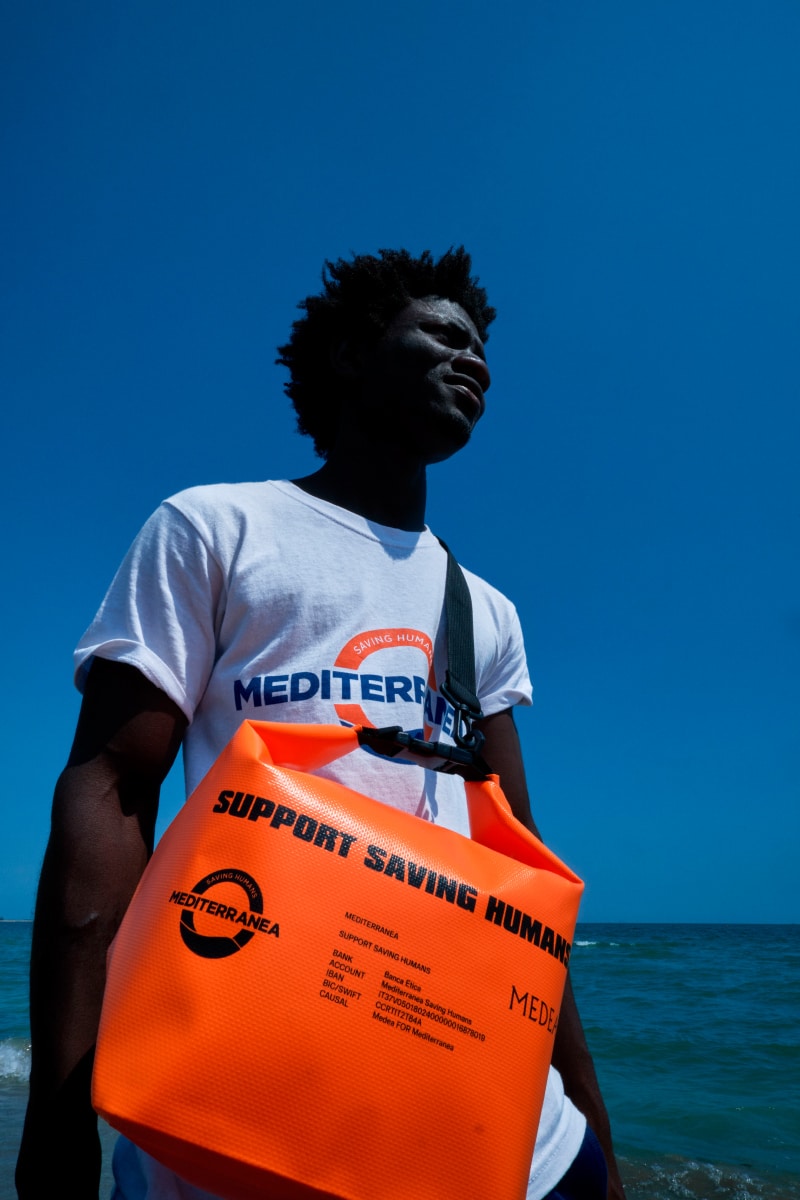 The campaign features Ibrahima Lo who arrived in Italy in June 2017, after a long and painful journey from Senegal across the Sahara, the detention camps in Libya and the Mediterranean Sea. He studies and works in Venice and has a big dream: to become a journalist to give voice to the voiceless, to tell not only his story but also that of all his African brothers and sisters who, like him, arrived in Europe after a long journey.
You can support Mediterranea through direct donations to:
https://donate.mediterranearescue.it/torniamoinmare/~my-donation
Banca Etica
Account: Mediterranea Saving Humans
IBAN: IT37V0501802400000016878019
BIC/SWIFT: CCRTIT2T84A
Photo Credit: Jim Nedd