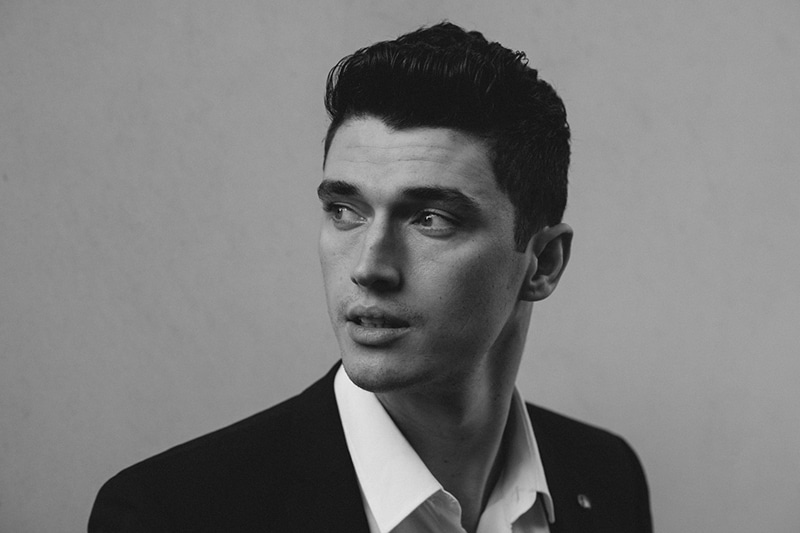 Let's state some facts, please, Matthew.
Hey FY! My name is Matthew Holt, born and raised in Milton Keynes, a small town not so far from London. I have been modeling for seven years now, and it has been a hell of an adventure. I honestly feel so grateful for the life I've lived so far and the opportunities that have come my way. Modeling for me came quite unexpectedly as I was scouted at a music festival, whilst working full time as a topographical surveyor when I was only 18. The journey so far has been phenomenal!
Tell us how it all materialized for you?
For me, the modeling began when I had just turned 19. I took a massive risk and quit my full-time job, without a guarantee of a steady career. Within two weeks of being signed to Next Model Management, I booked my first ever campaign with Hunter Wellies, which I was ecstatic about. I continue working brands including Tommy Hilfiger, Calvin Klein, Zara and Givenchy and magazines like Fucking Young, GQ, and Esquire.
Give us a brave, inspiring description of yourself?
I'd like to think that I'm charismatic, confident and a good laugh, professional and optimistic.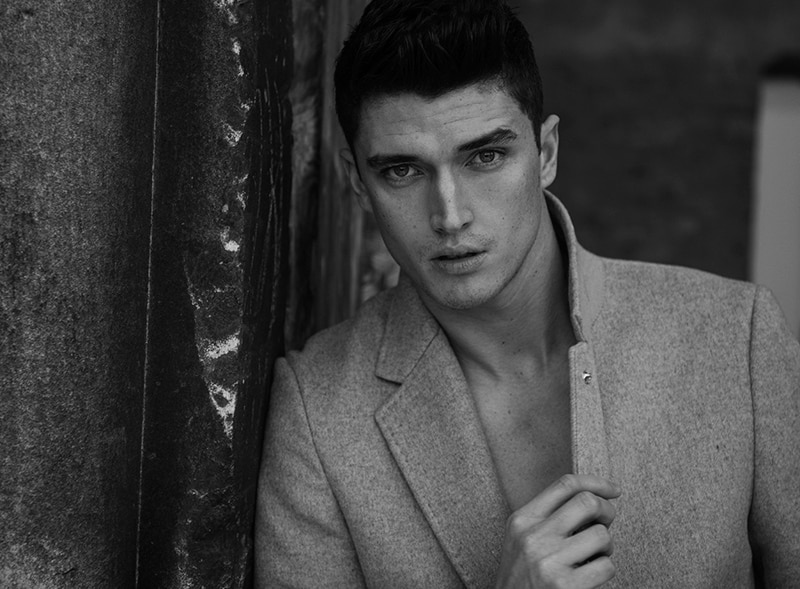 How has your experience in fashion been?
I love the fashion industry, from being on set with amazing creative teams to the cool parties and dinners that I'm lucky enough to go to.   he energy and creativity involved is always inspiring. I'm lucky enough to have the chance to travel to beautiful destinations around the world and to have agencies that have made my entire journey so special.
In an age dominated by the commotion for digitalization, what's it like to be repetitively exposed to the public's eye?
I don't have issues with being in the public eye and feel lucky that it hasn't had any negative effects on my social or personal life – overall, I'm a very, very happy dude.
How do you feel about making leeway for models that have a similar experience to you? 
The fashion industry as a whole can be super competitive but it's important to be able to congratulate my friends and peers for their successes, as it means so much to me when I receive their compliments. It's important to remain humble, work hard and look after yourself.
What do you think is behind the change in how your career is going now? 
I think in my six-year in the industry, I've grown from being a boy to a man. I spend time looking after myself (going to the gym and leading a healthy lifestyle). I'm lucky to have regular clients and still get to shoot great editorial and campaigns.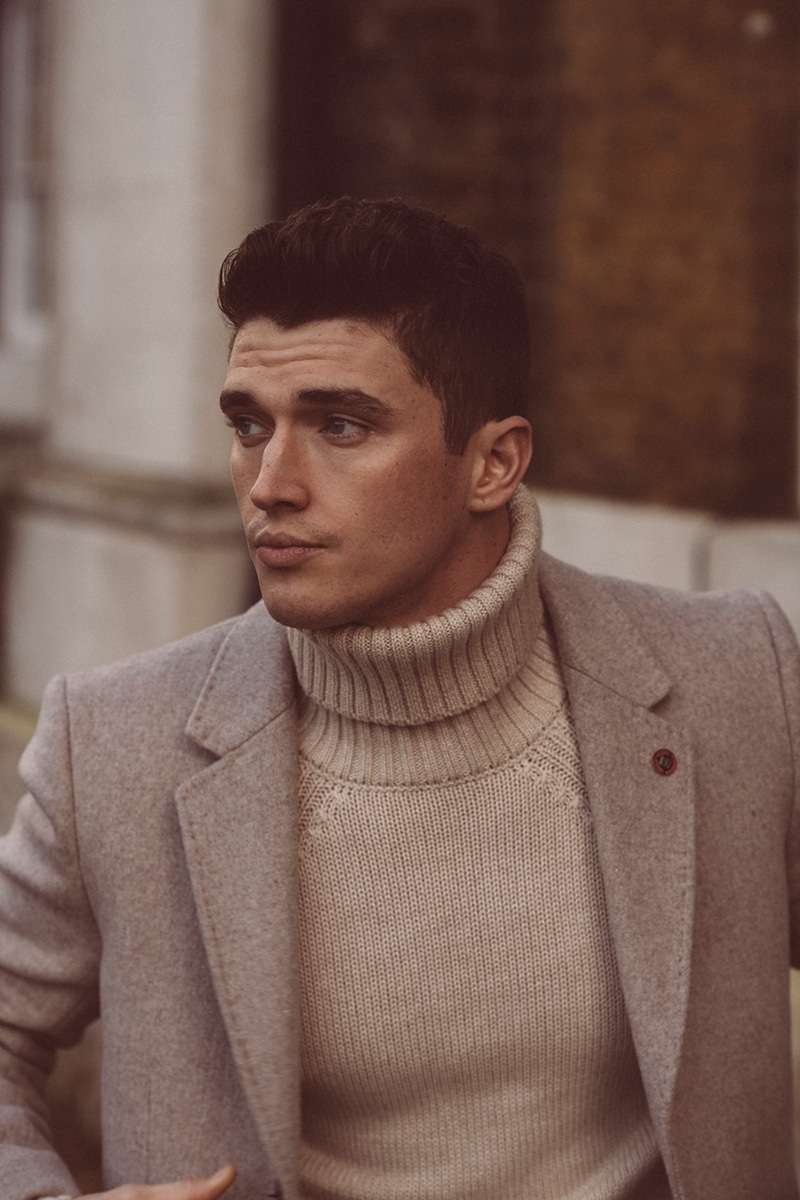 Not knowing much about the industry when you started, did you think you would still be modeling to date? 
No, I didn't really have much thought about that when I first started, I was going with the flow and loving life as for now I'm happy that my career is still going strong as I love what I do!
Since there's always a bittersweet ending jobs of such kind, what have you planned on doing afterward?
I love food, cooking and getting to experience great restaurants around the world – I think that in the future, alongside my modeling career, I would love to start working in gastronomy – maybe one day I'll open my own restaurant too!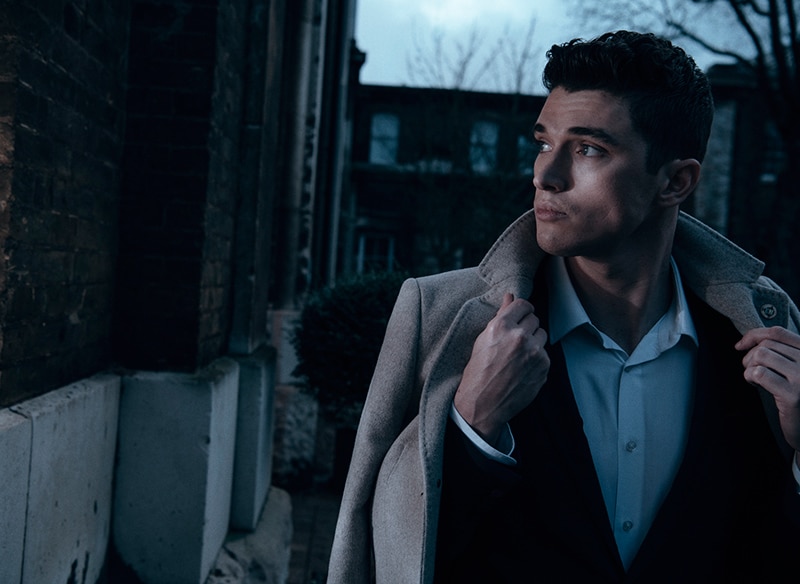 Biggest and proudest moment? 
Without a shadow of doubt the highlight of my career has been booking so many great campaigns – from back to back Zara campaigns to Tommy Hilfiger with Josh Olins and Gieves and Hawkes, Mango and Lacoste. I also walked exclusively for Calvin Klein in my first show season – that was cool!
Any Regrets?
I don't believe in living with regrets however I think life teaches you lessons.
What would your dream campaign be? 
I would absolutely love to one day book a fragrance campaign, maybe with Hugo Boss, Dolce & Gabbana or Dior
Any advice you would like to give to any young models braving into the fashion industry?
Just be yourself, be confident, and always remain humble!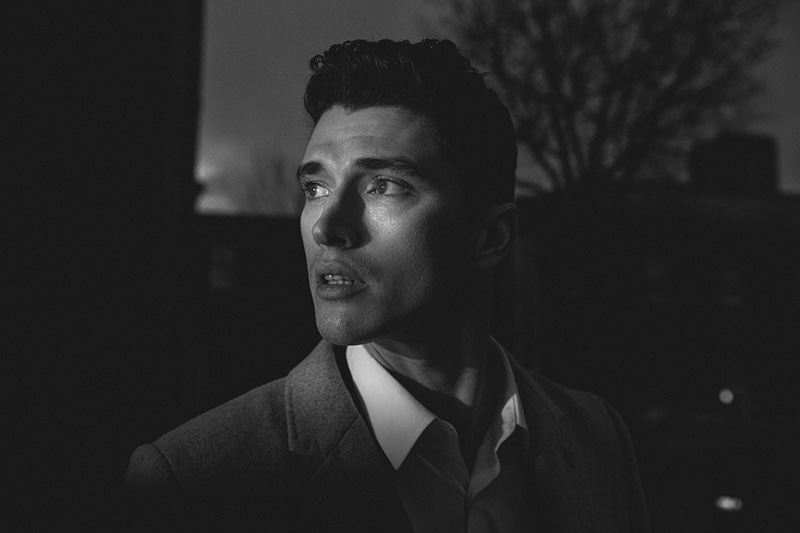 Photography: Joseph Sinclair @josephsinclair
Grooming: Nadia Altinbas @nadiaaltinbas
Talent: Matthew Holt @matthewholt1 at NEXT Models @nextmodels
Wardrobe: Scotch & Soda, Remus Uomo