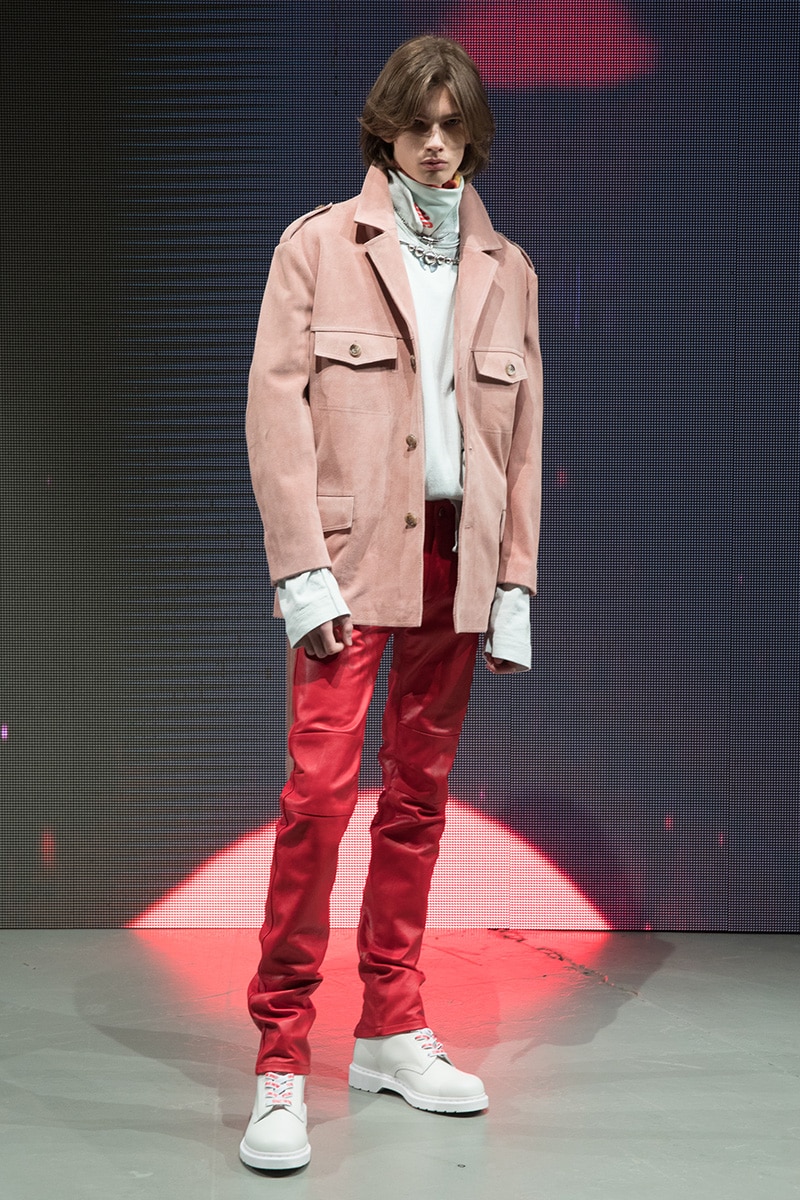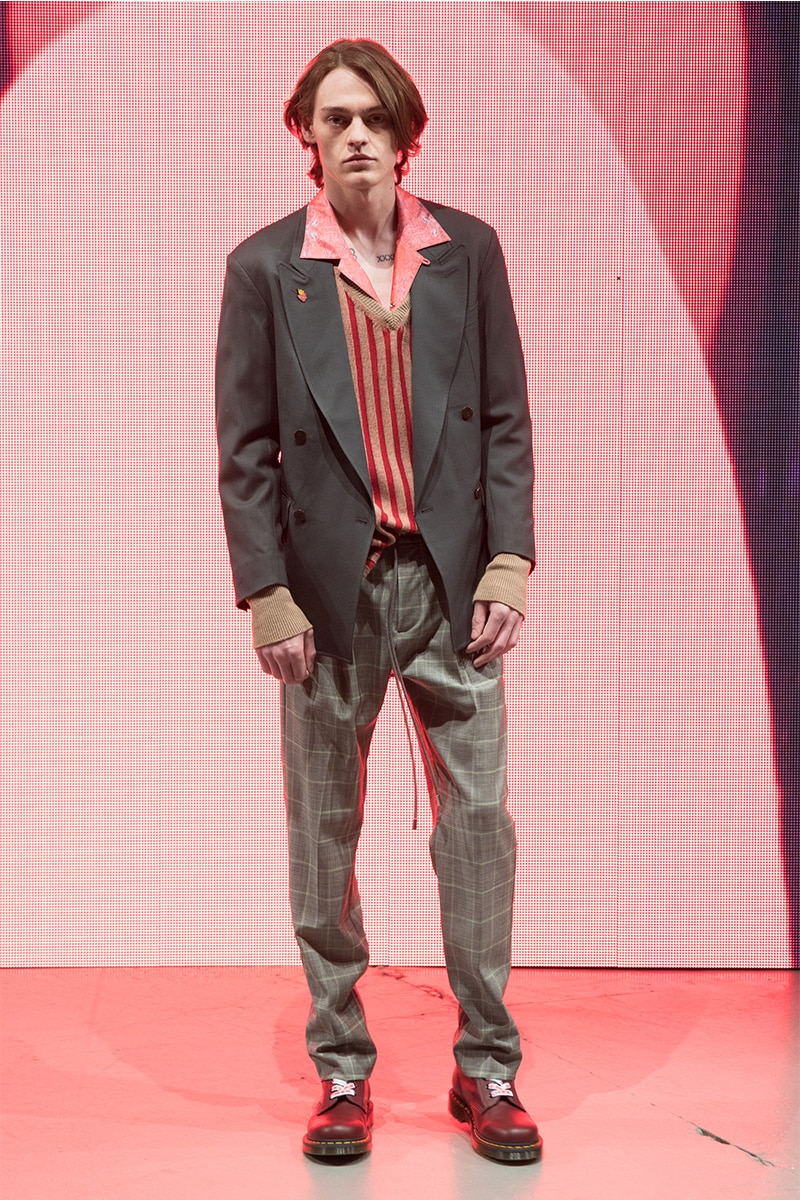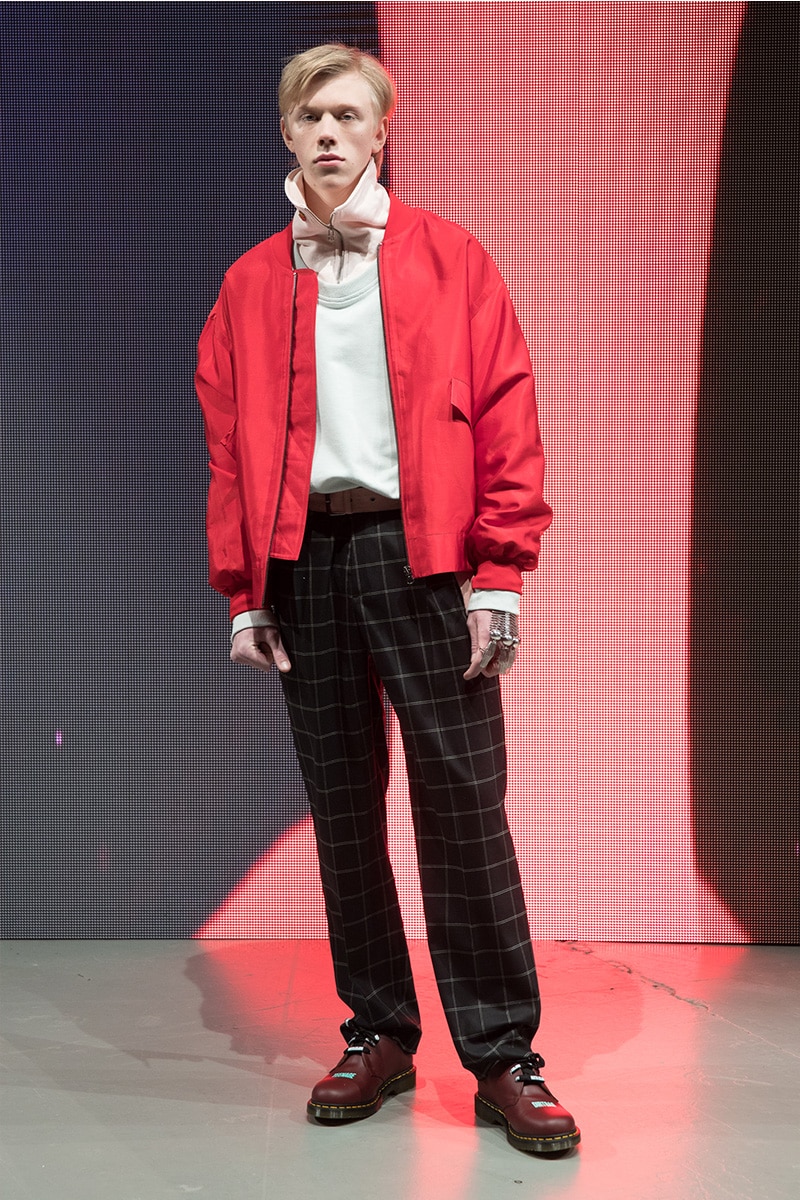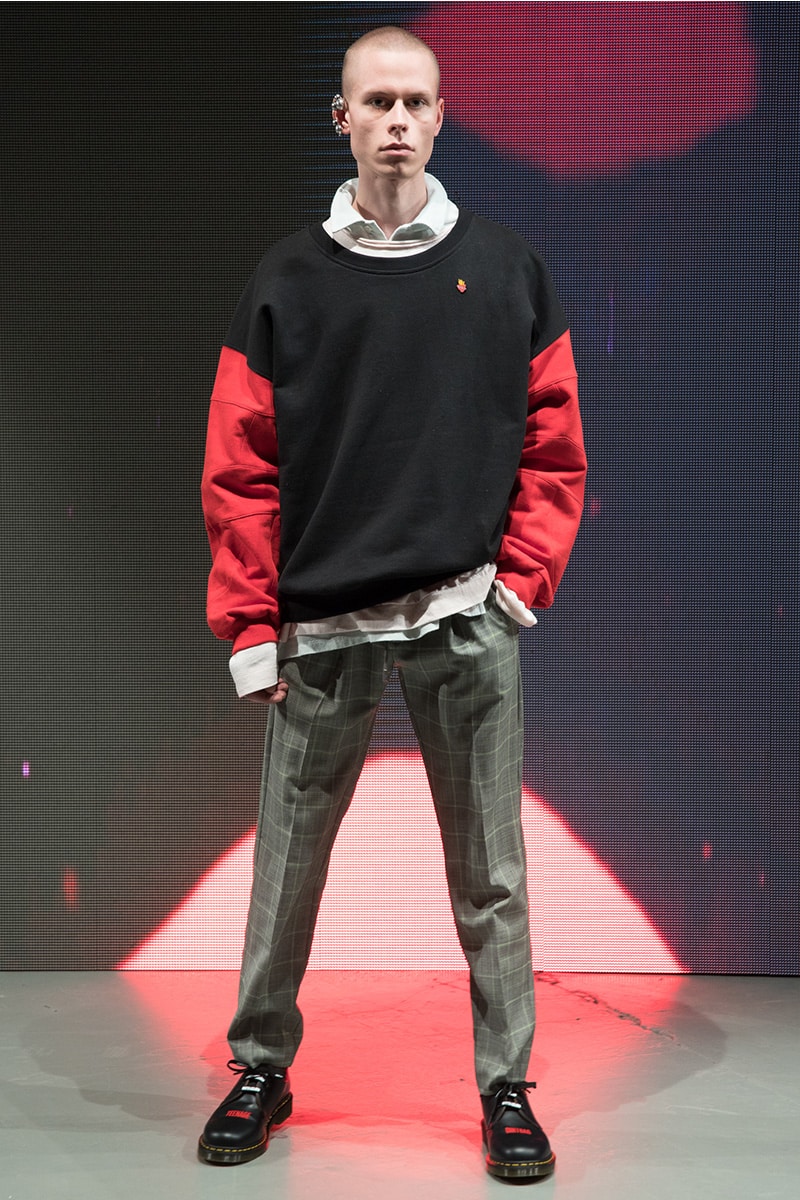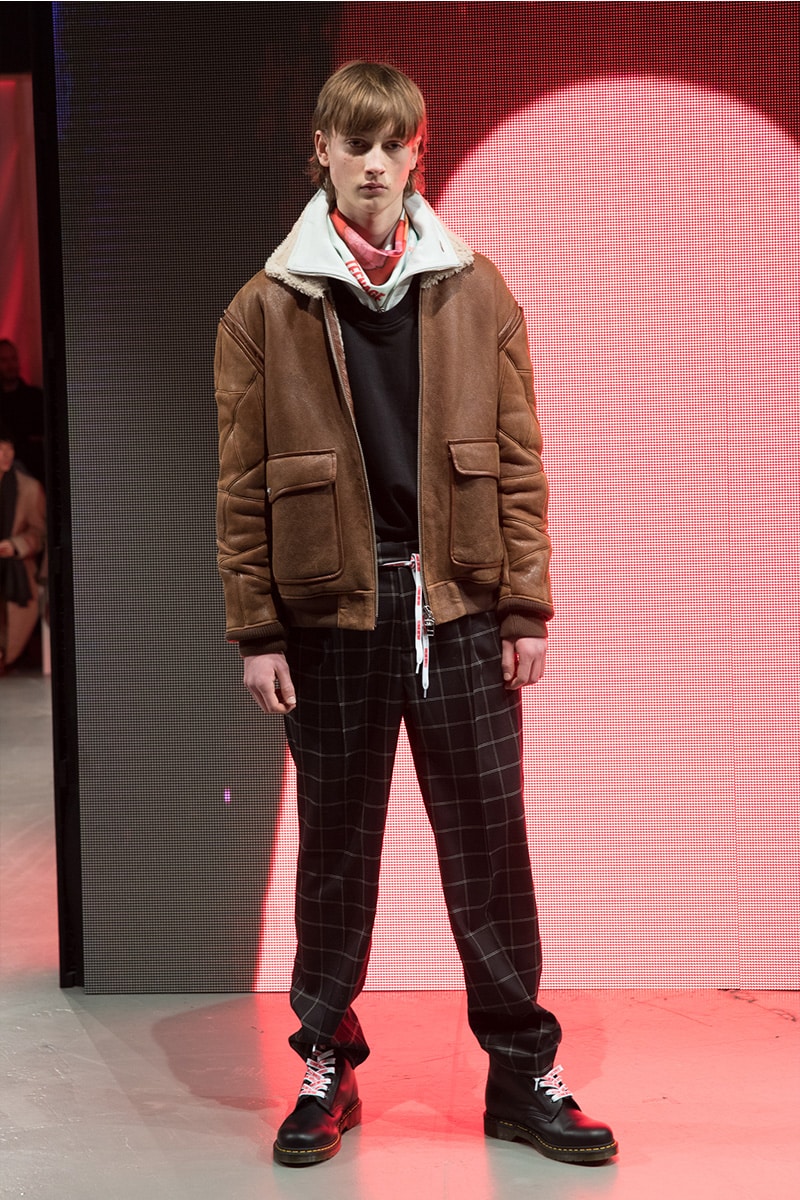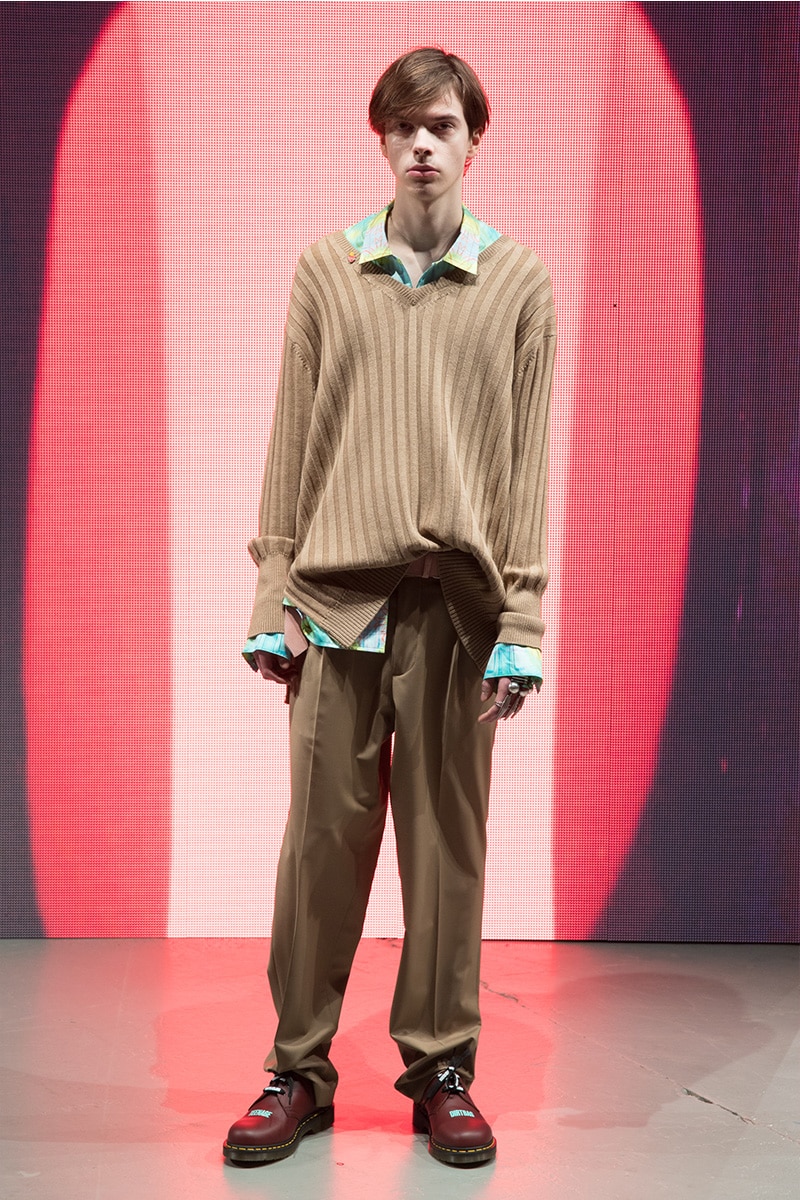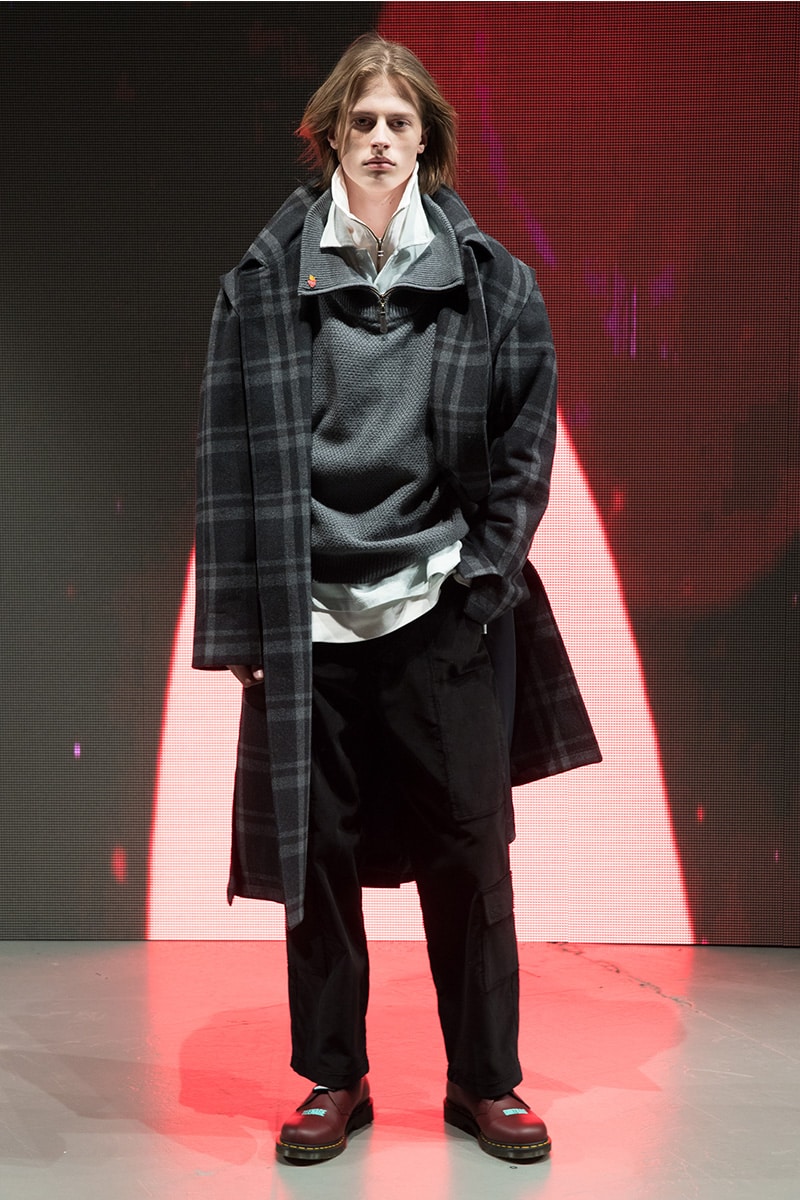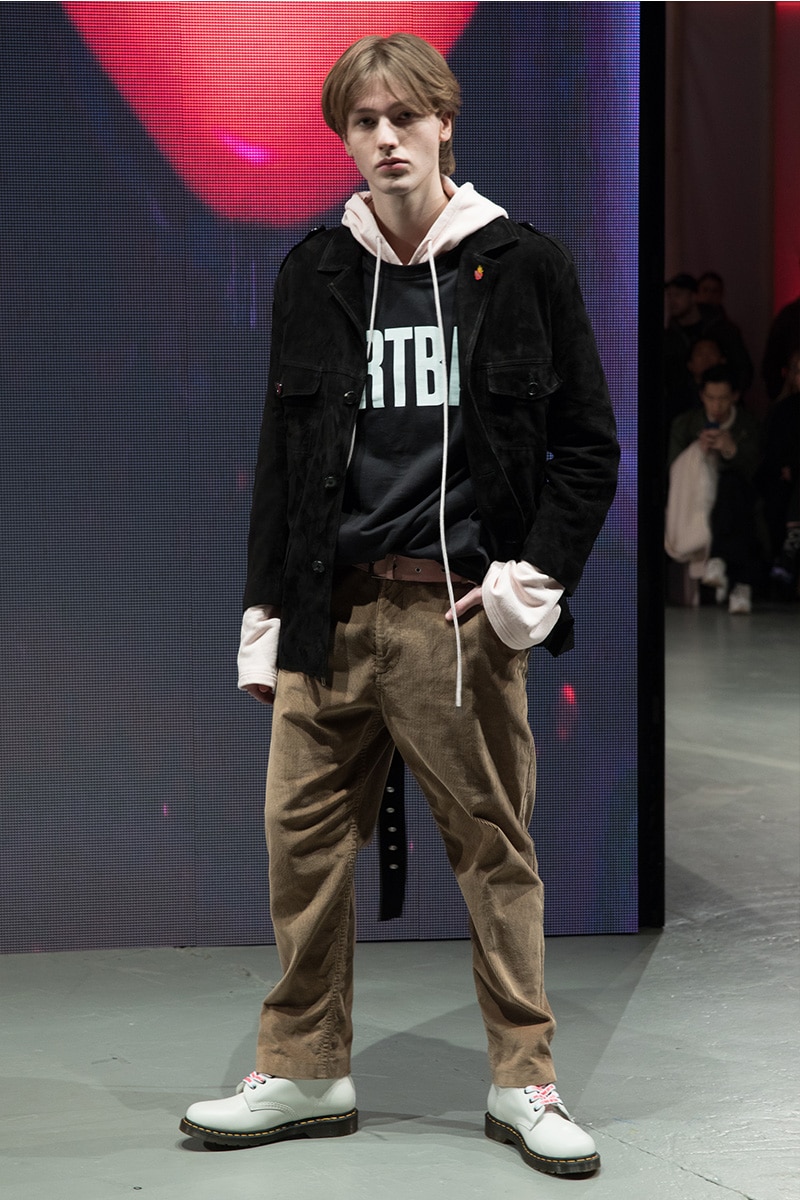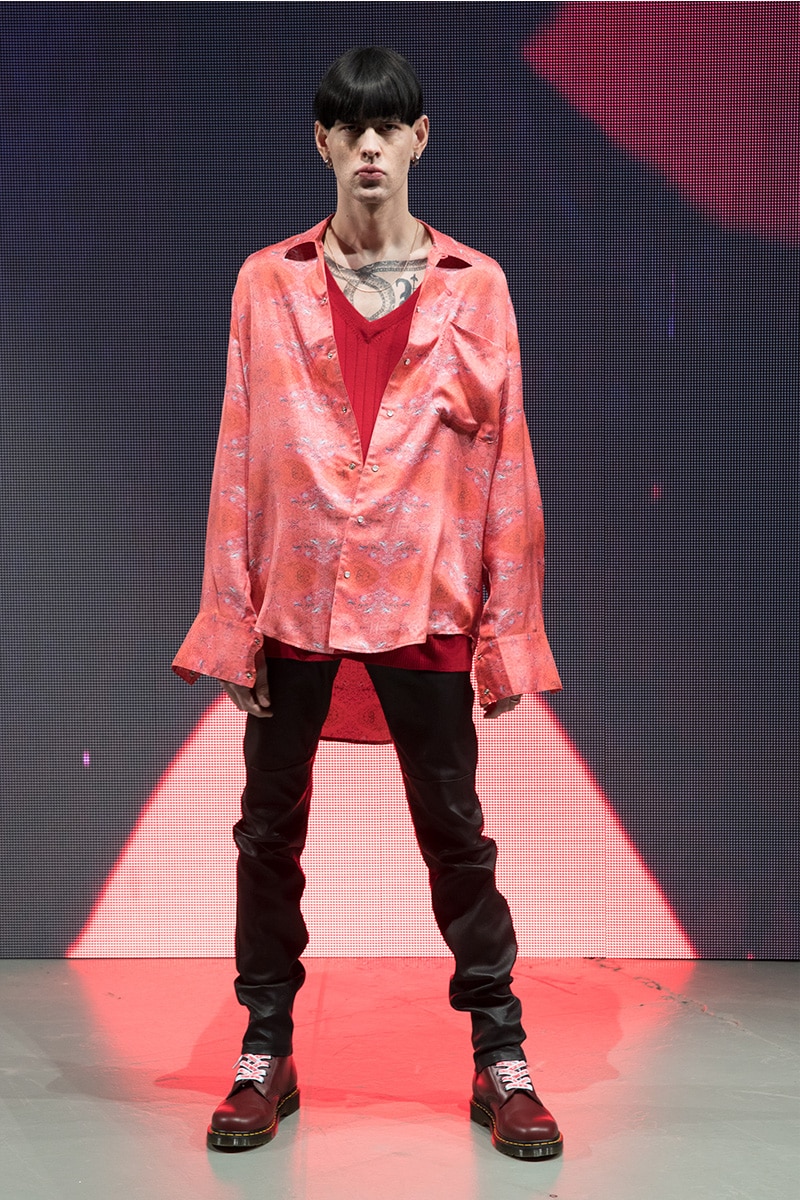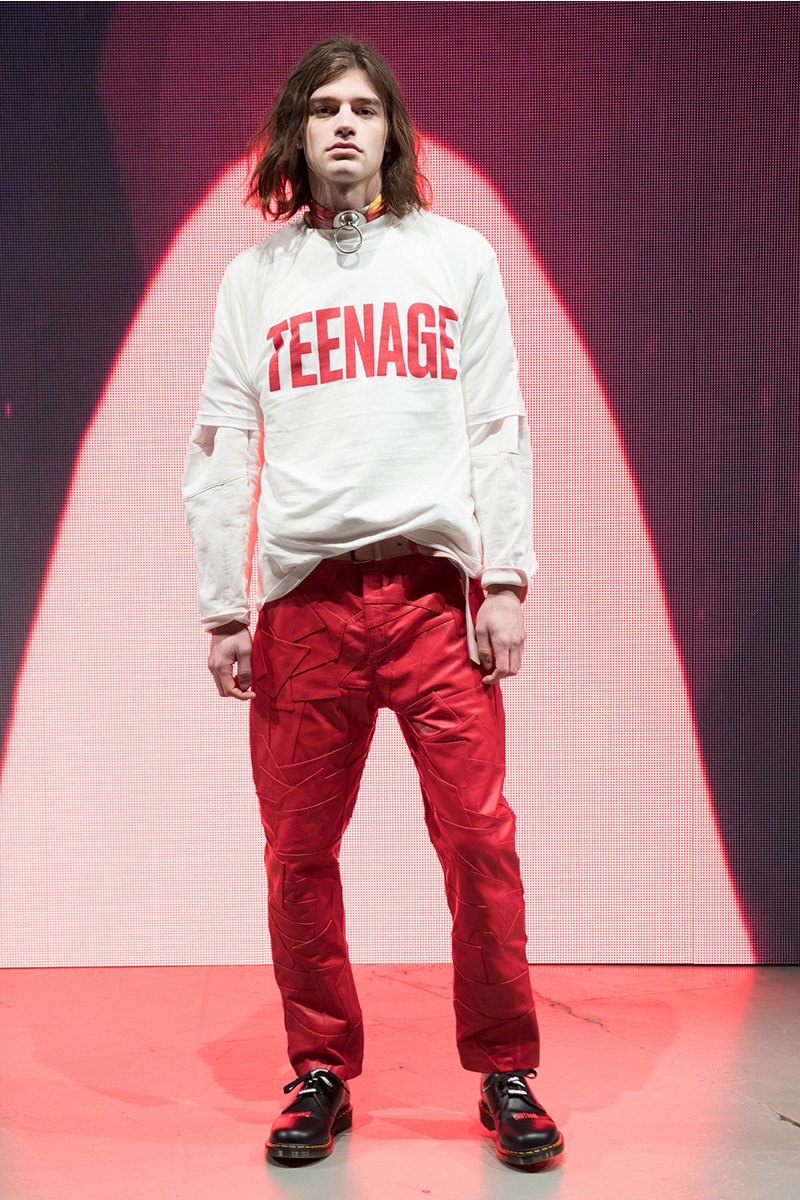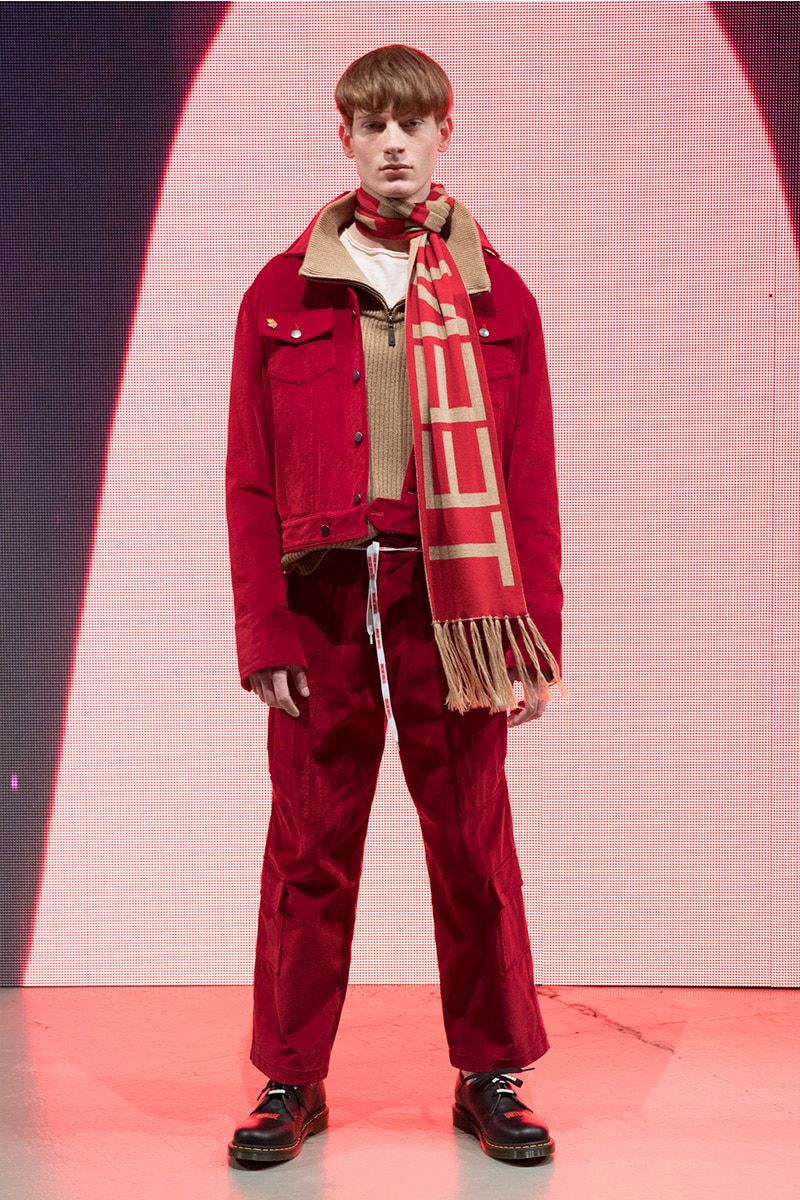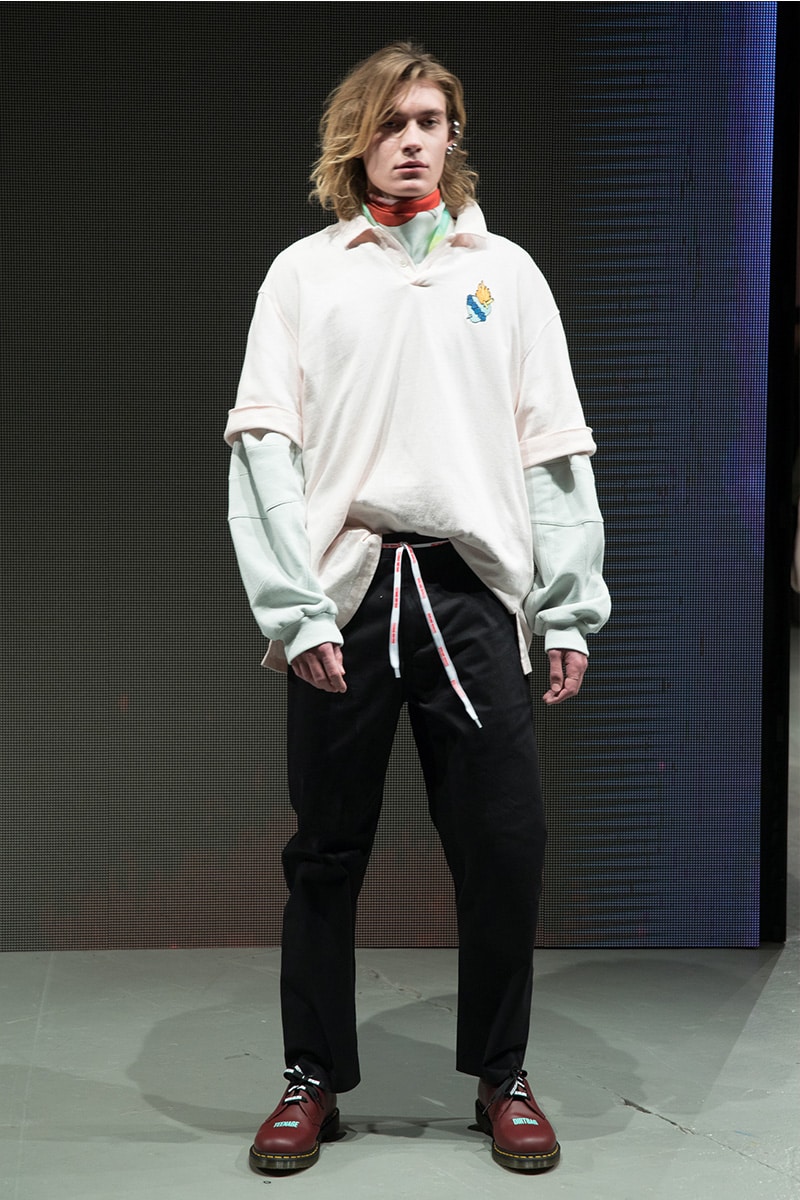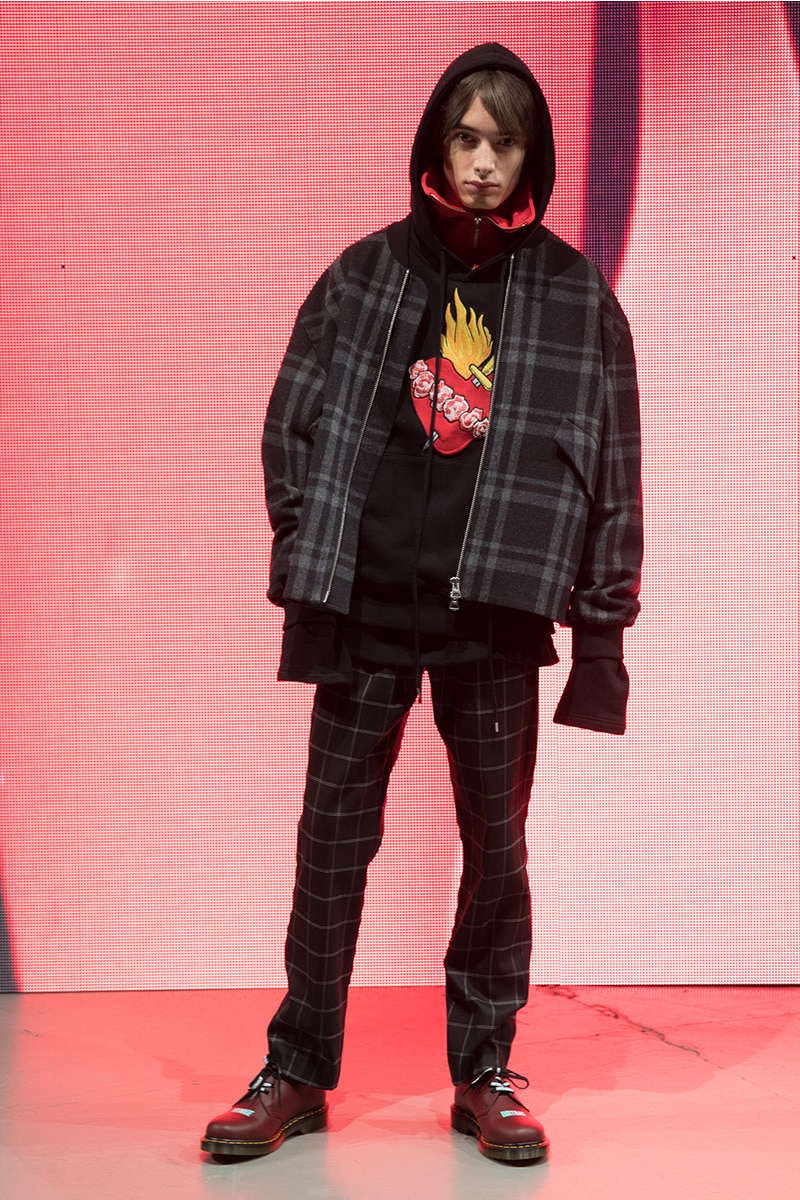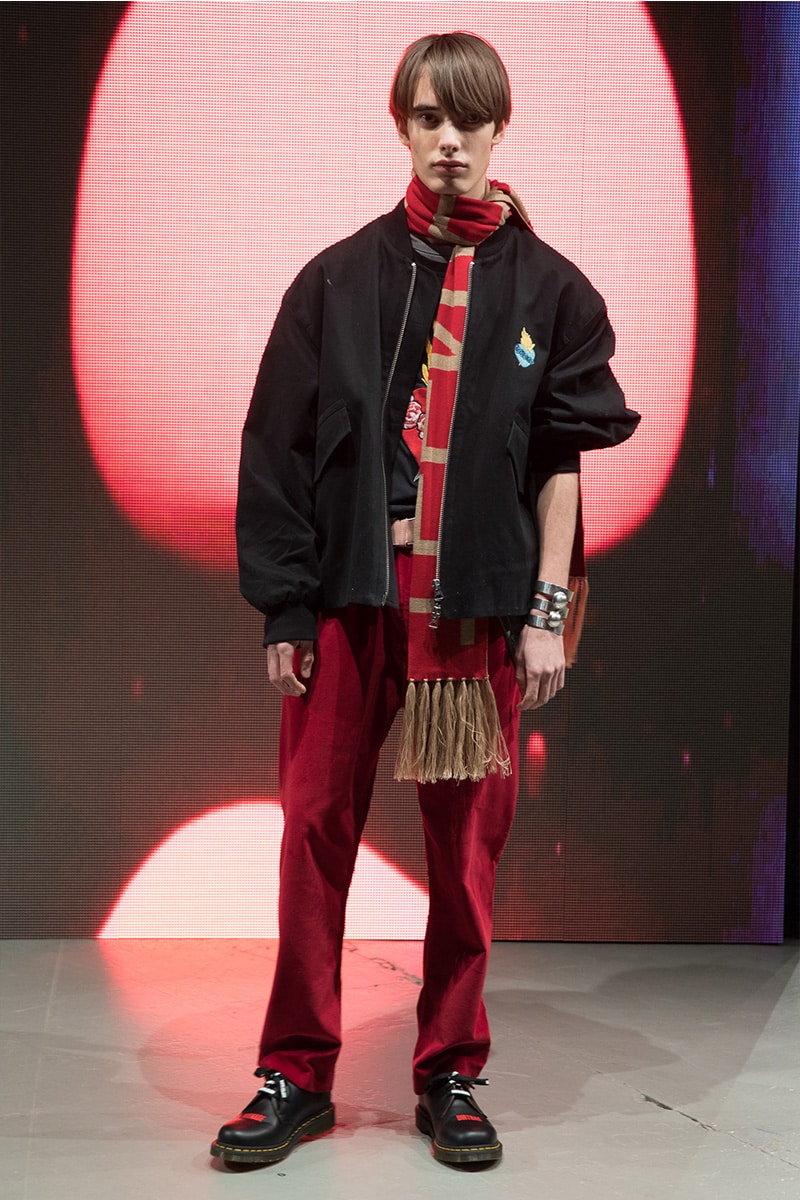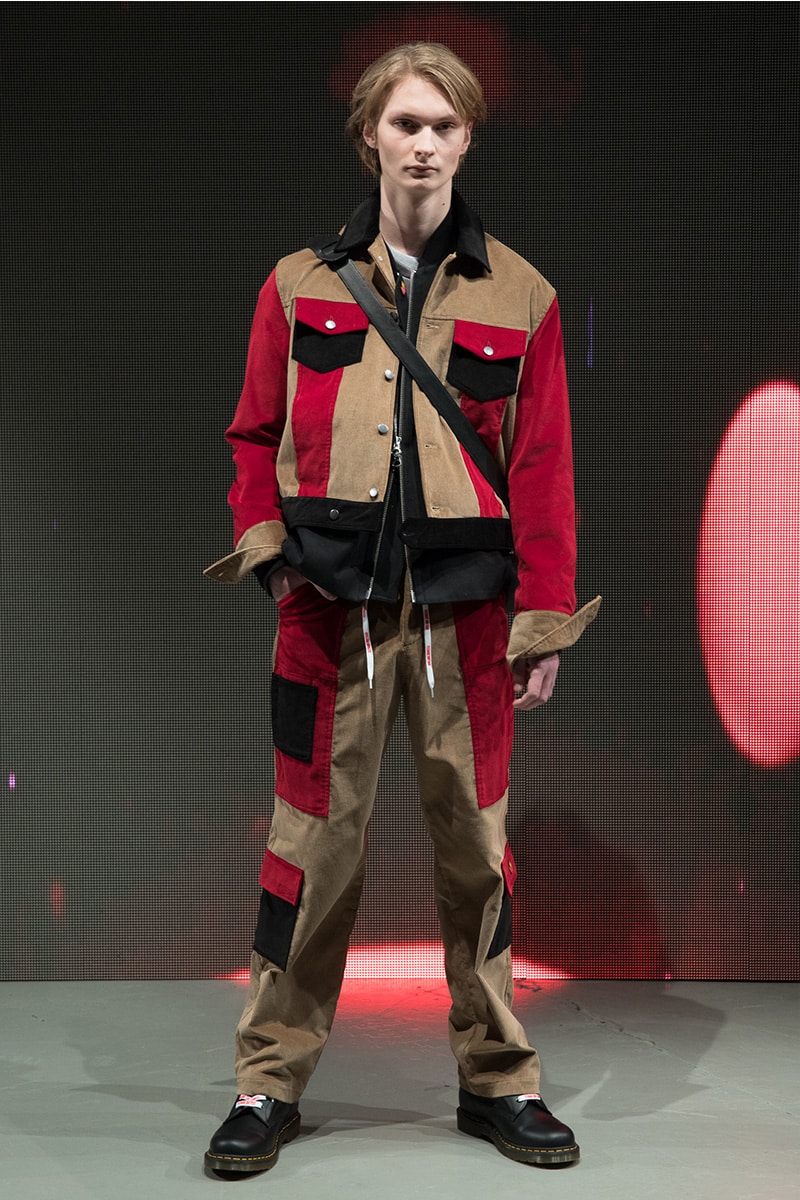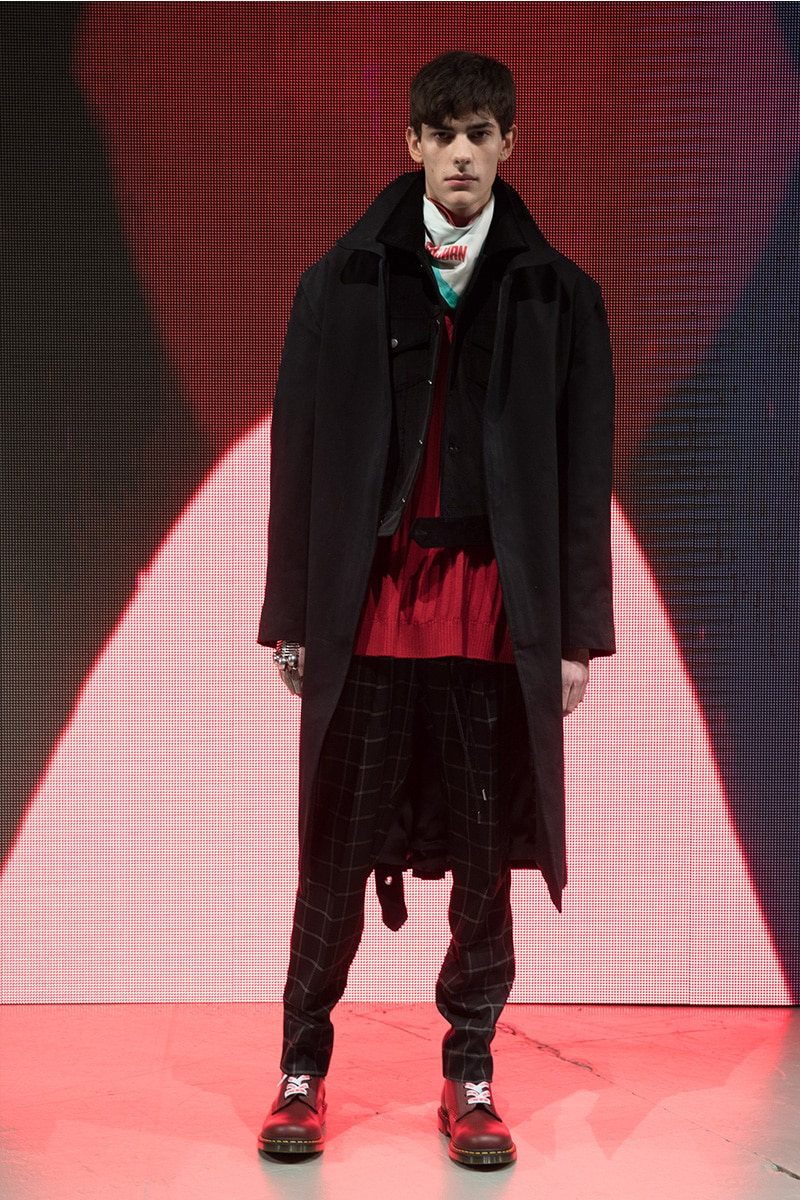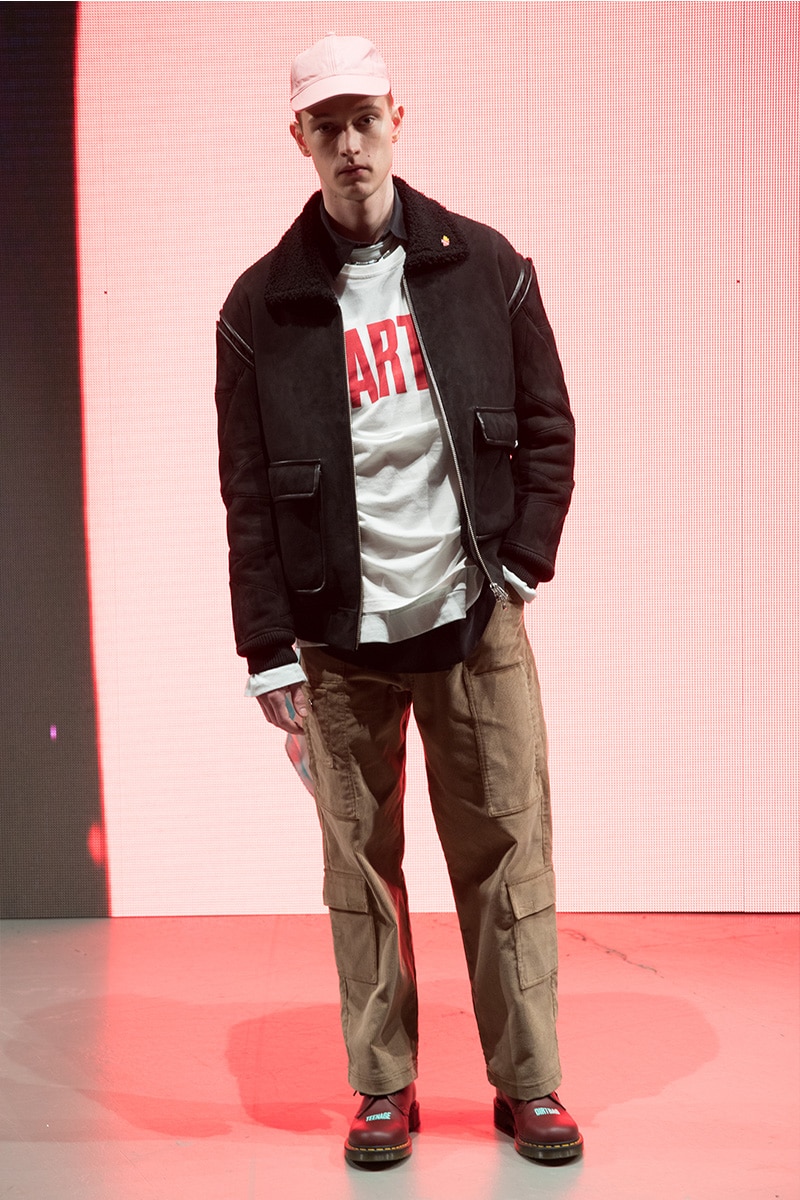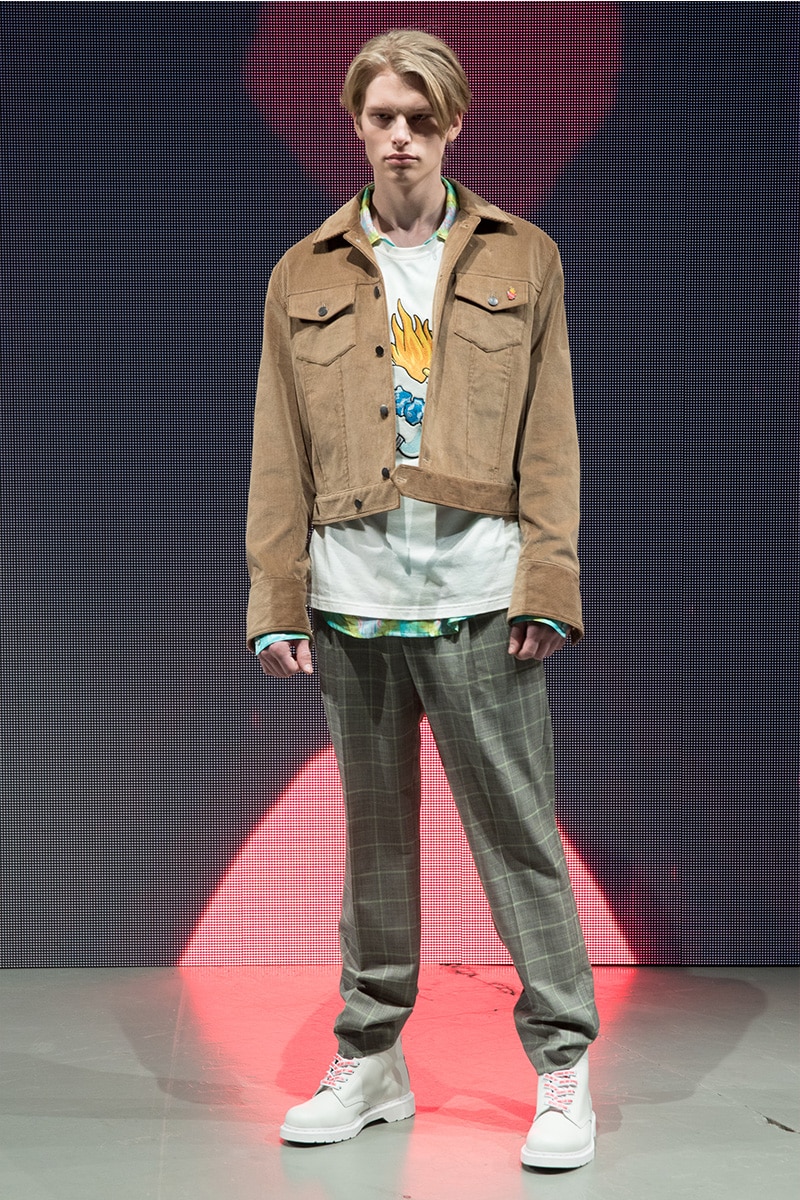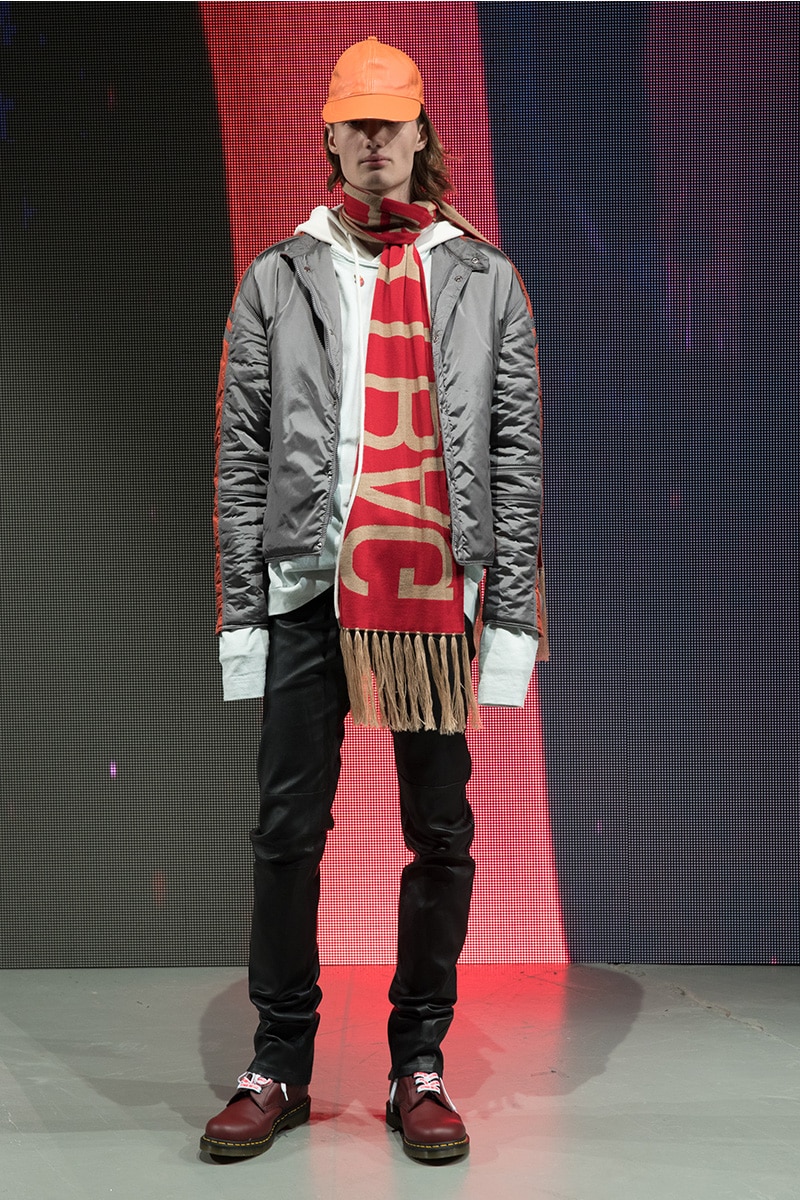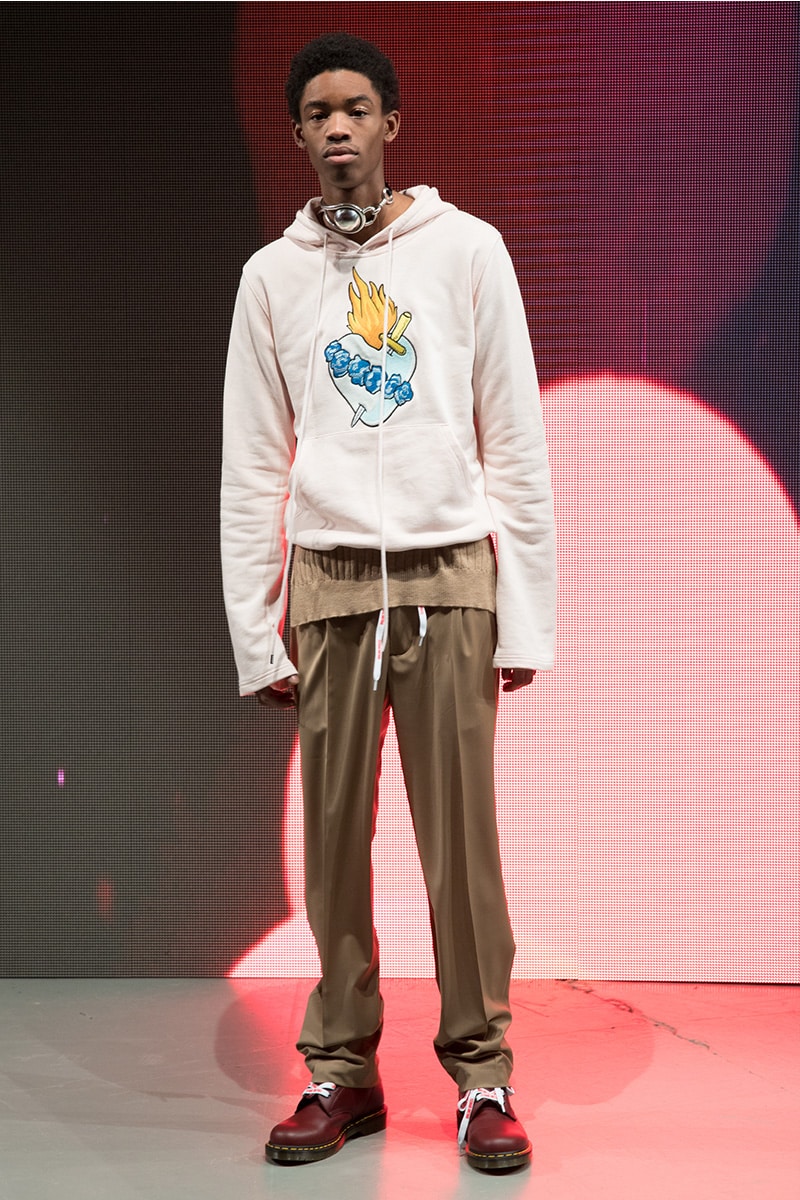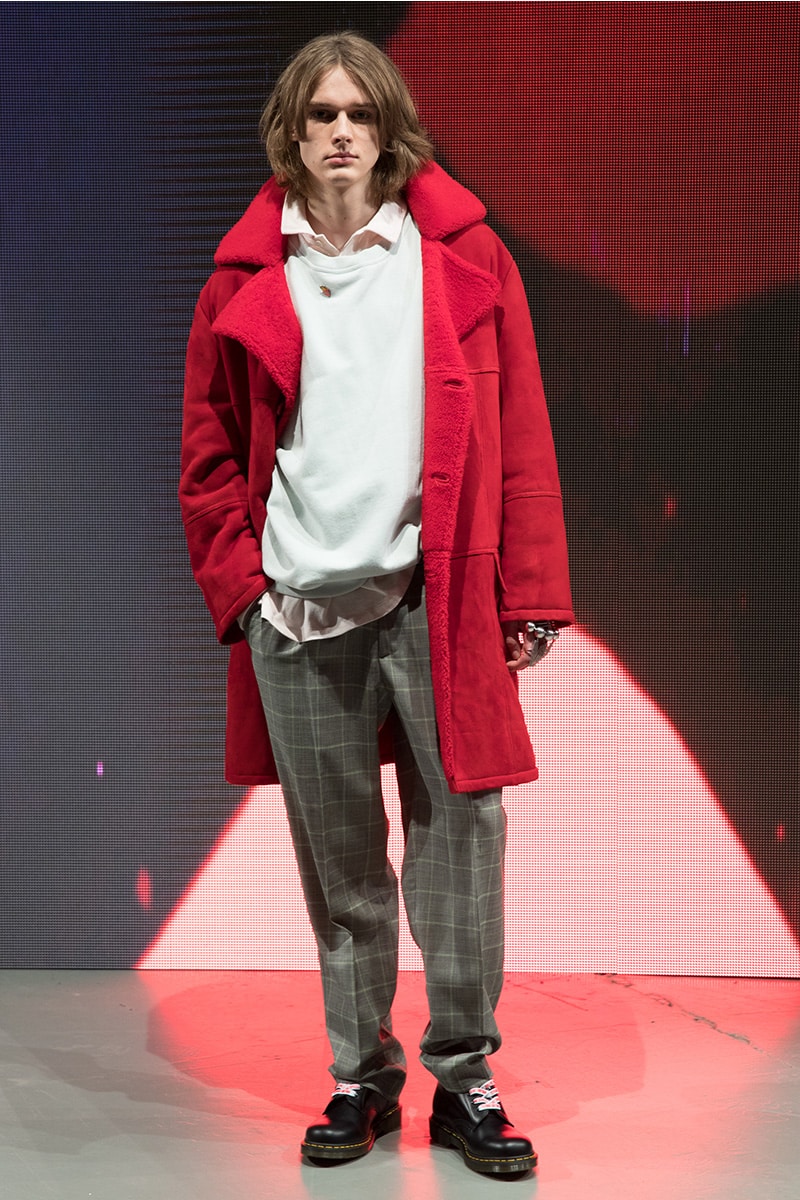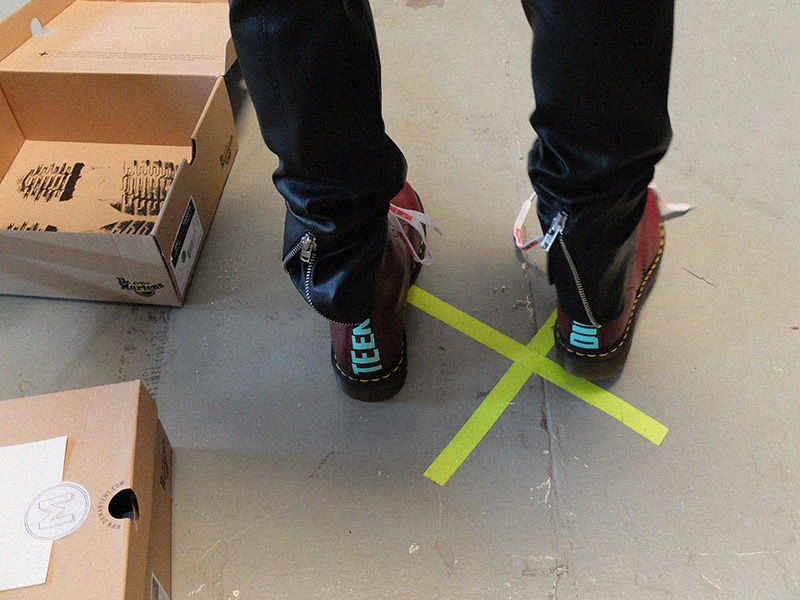 For Fall/Winter 2018 "TEENAGE DIRTBAG" oozes the sexy beautiful state of vulnerability and fuck you attitude while discovering heartbreak, anxiety, low self-esteem and peer pressure. I almost wish that the flawless models would sport a couple of spots before we all get nostalgic for our youth, but the great thing is as you get older, you define youth as a state of mine. Behind the classic tailoring and modern materials that define Martin Asbjørn, the youthful state is very much an equal strand of the label's DNA.
Corduroy, patchwork leather, silk scarves and striped knits paired with Dr Marten conjures up imagery have of rummaging through thrift stores as during those experimental years in the youth while we still look for our "style".
"When I designed the AW18 collection, I immediately thought of Dr. Martens. The brand appeals to people with a strong personal style, so it has been worn by various subcultures – from rock musicians to punks, the brand has been their first choice and a synonym with rebellious youth culture. And it has never lost it's cool-factor", says Martin Asbjørn.
Treasure finds in the collection include the a oversized 100% shearling red coat and a boxy colour corduroy jacket which you pair up with your everyday staples to for a dash of teen angst charm.