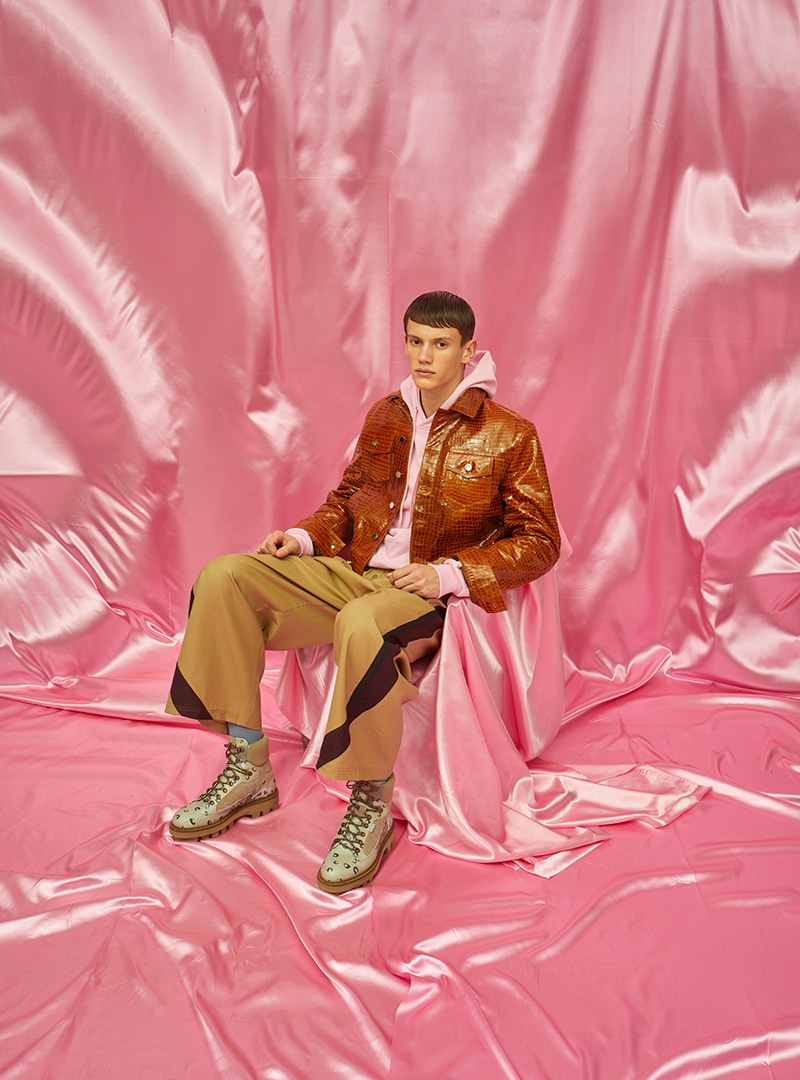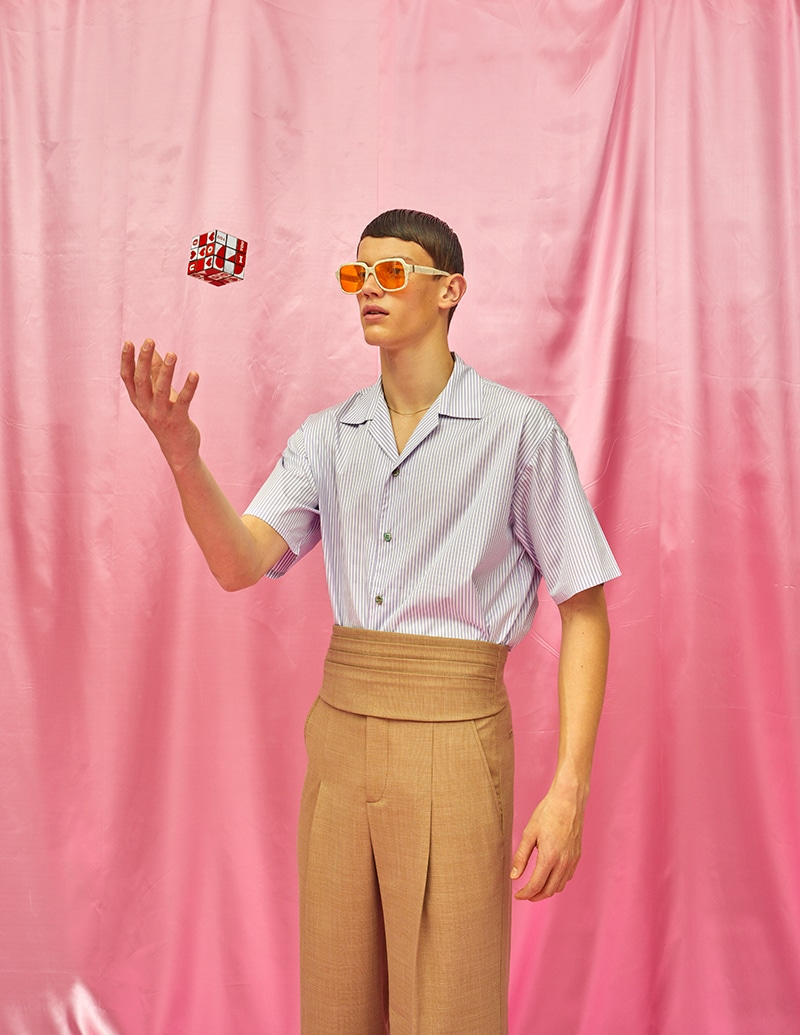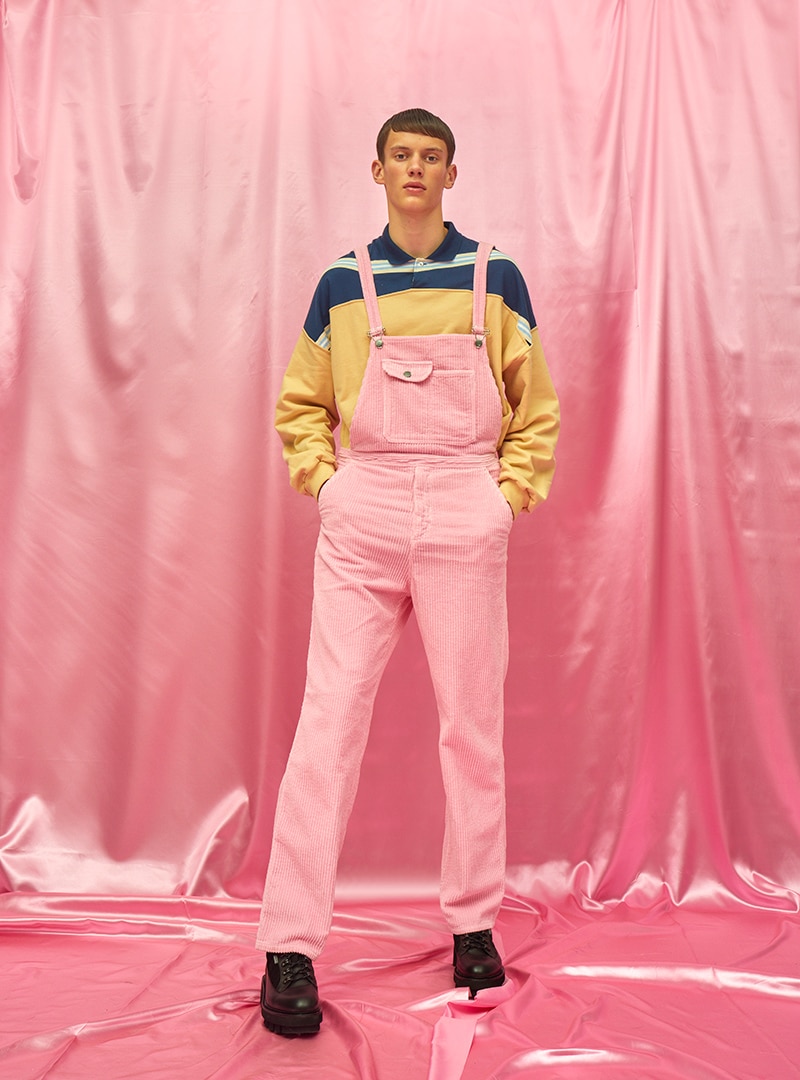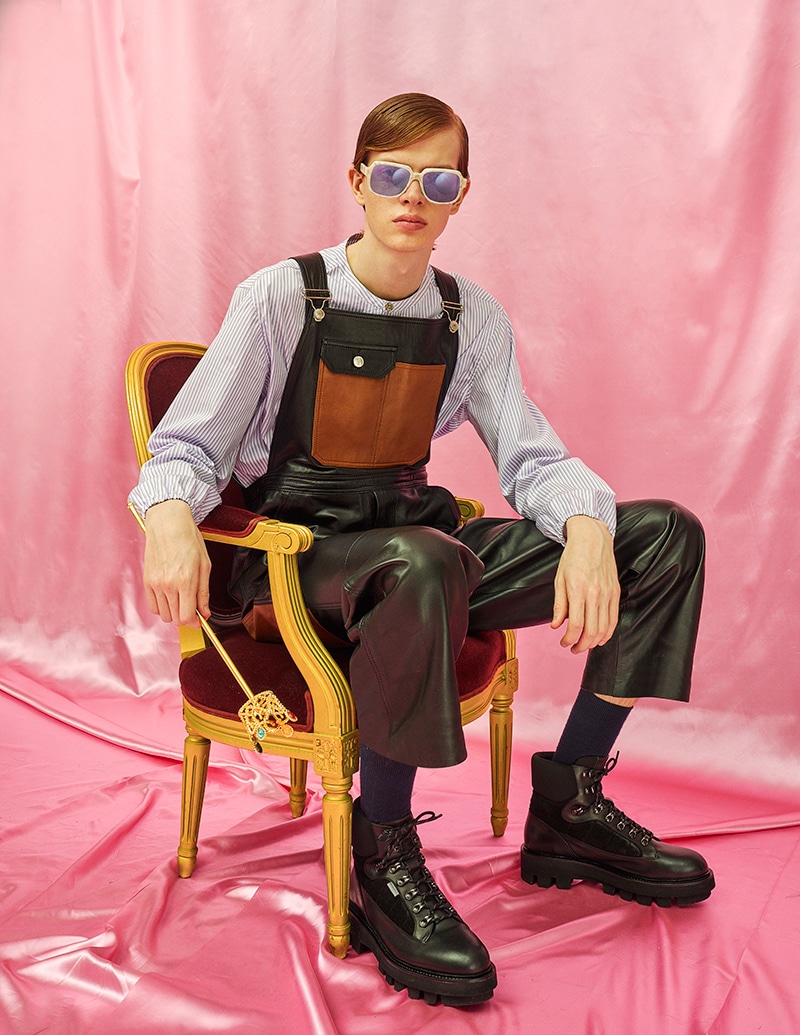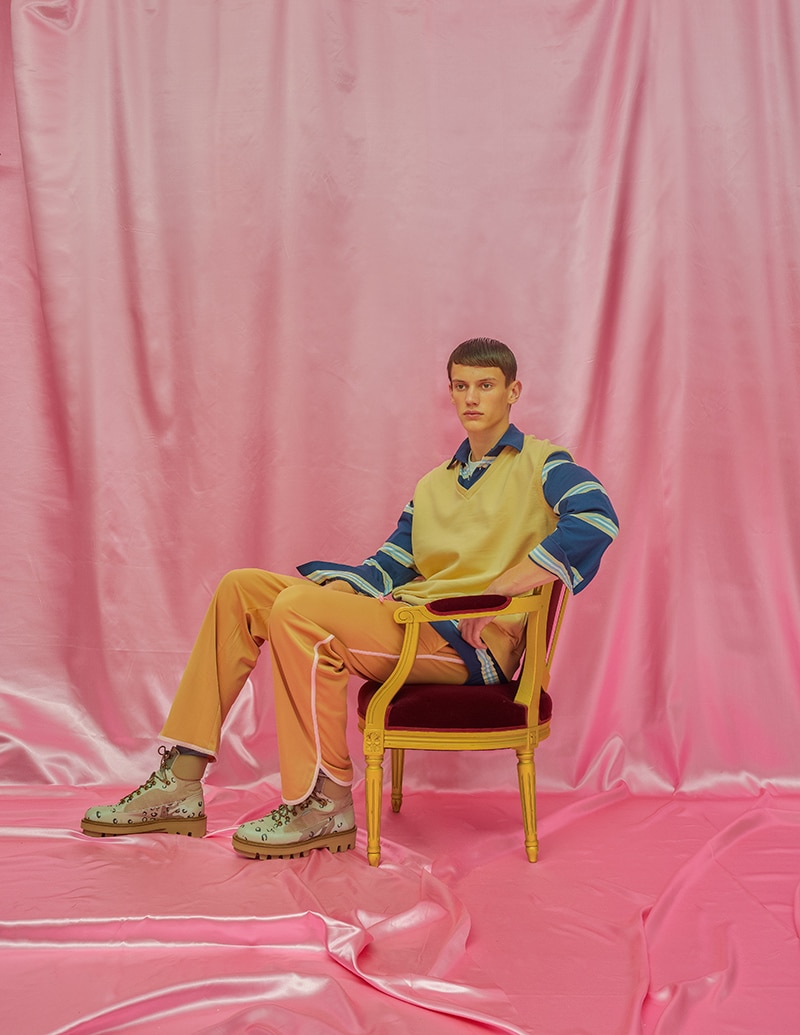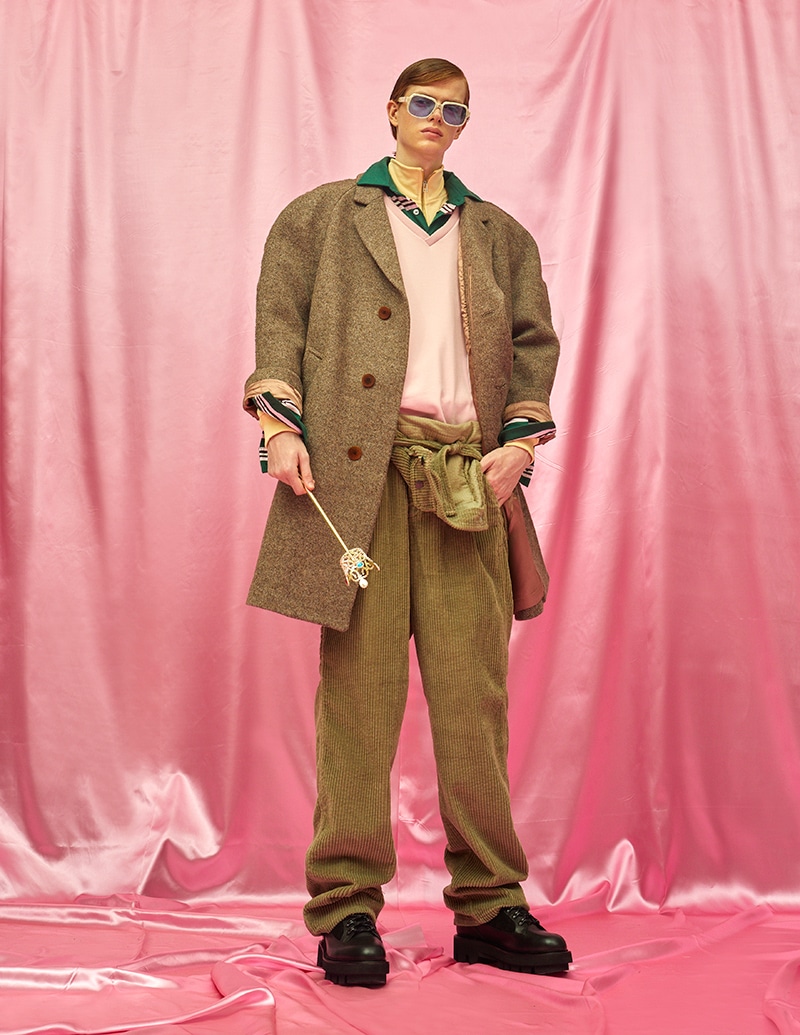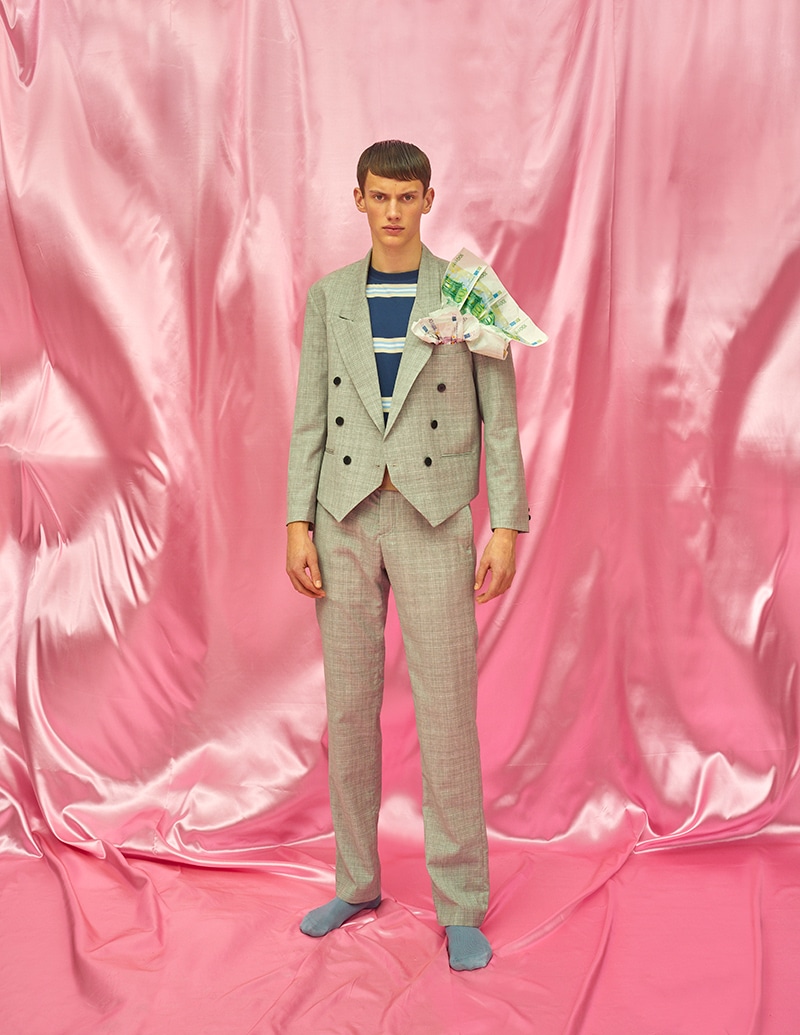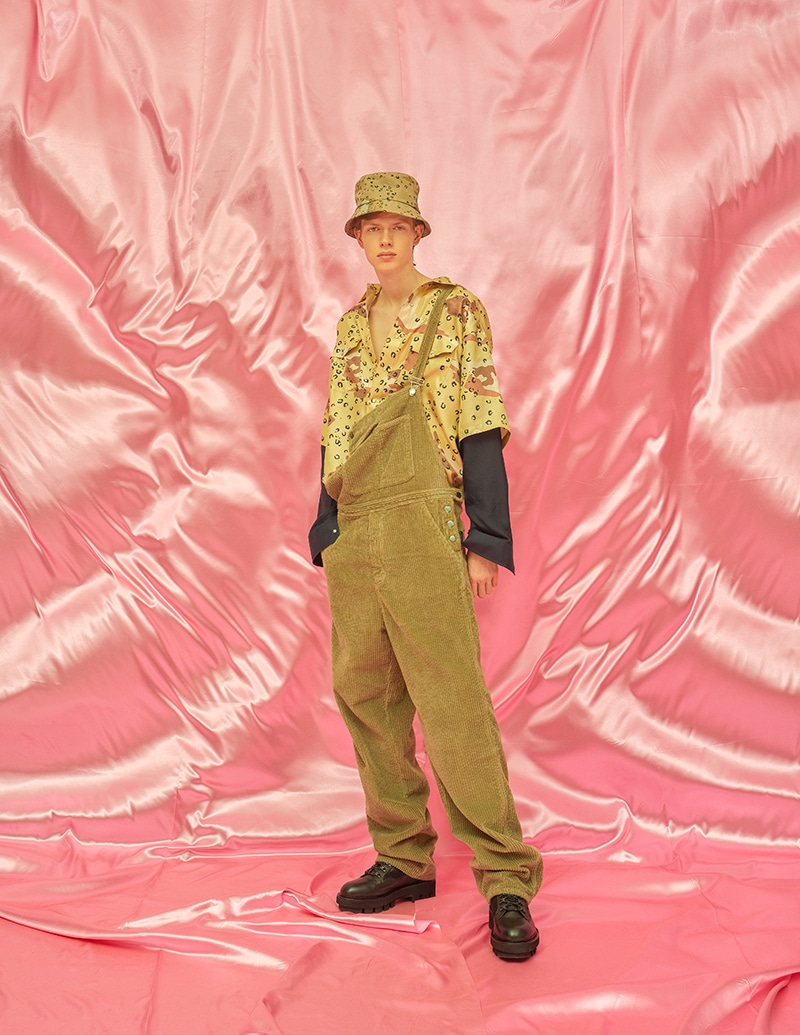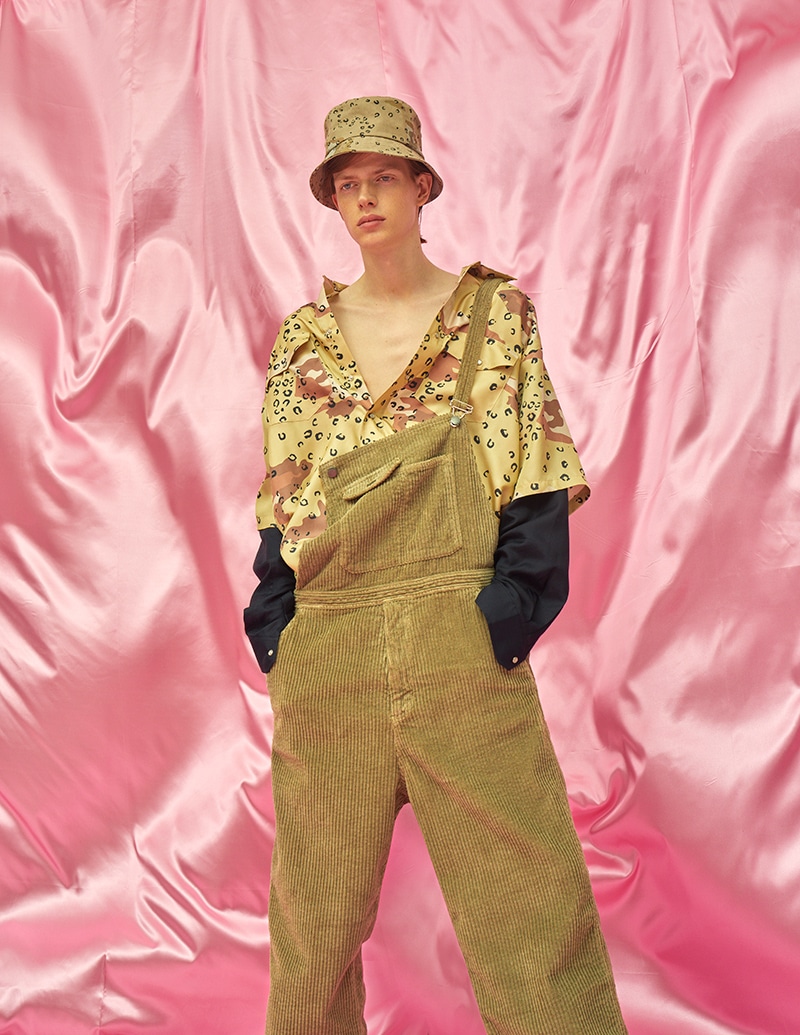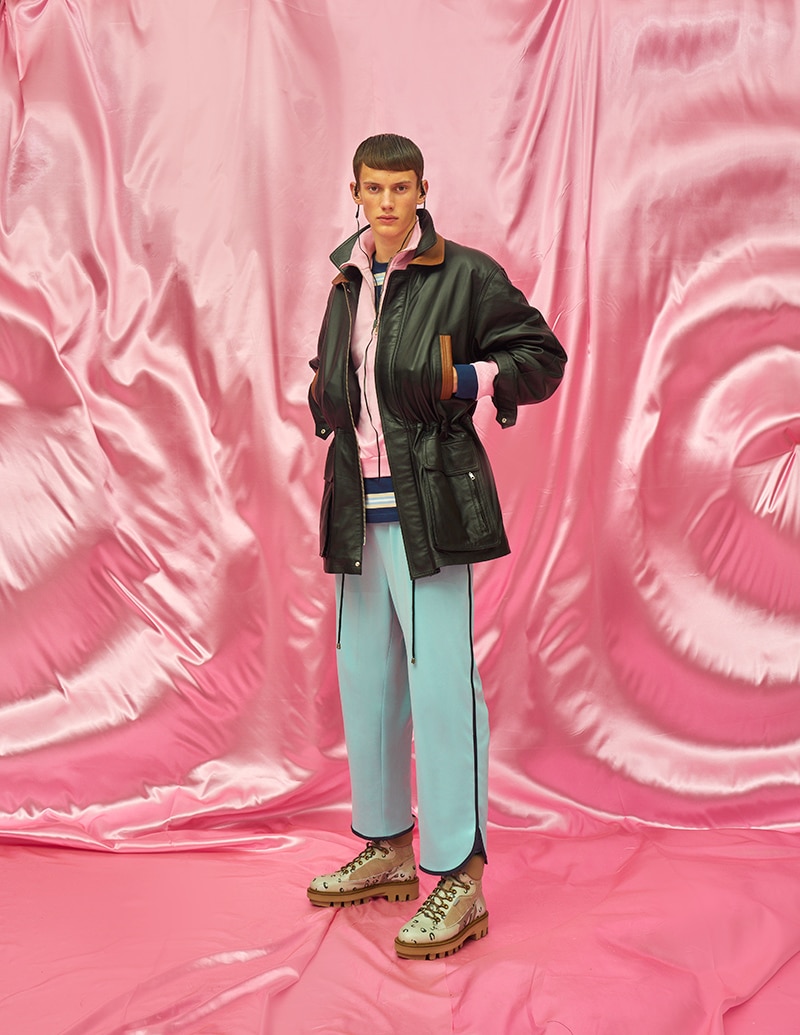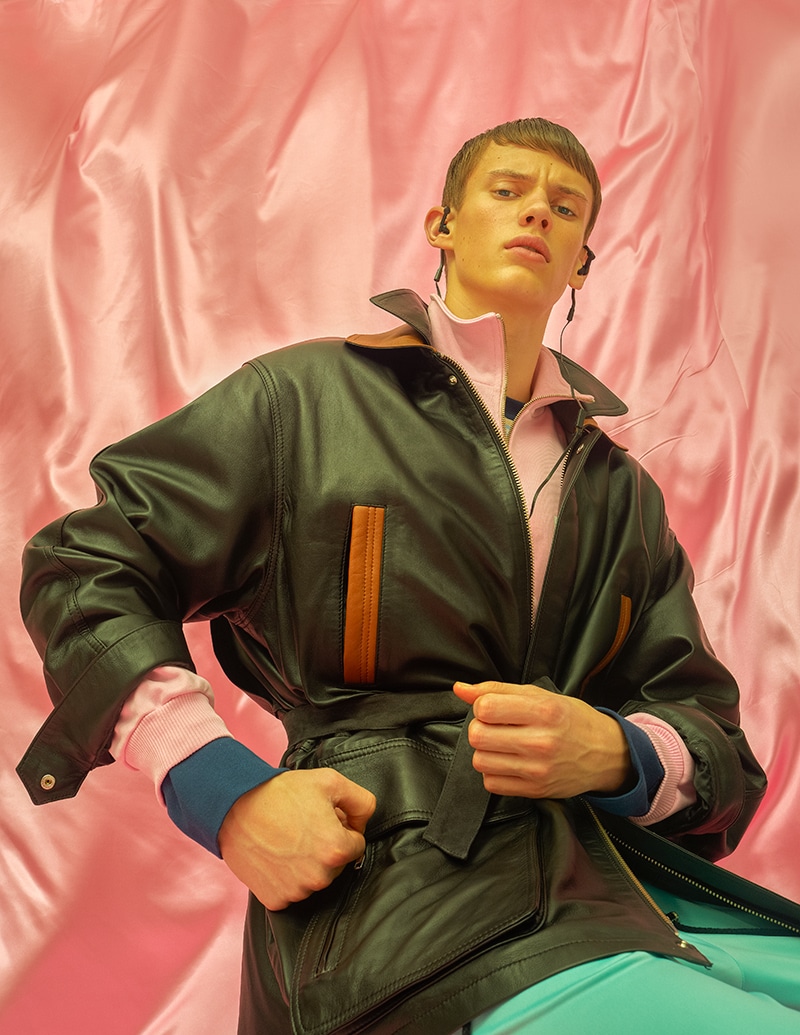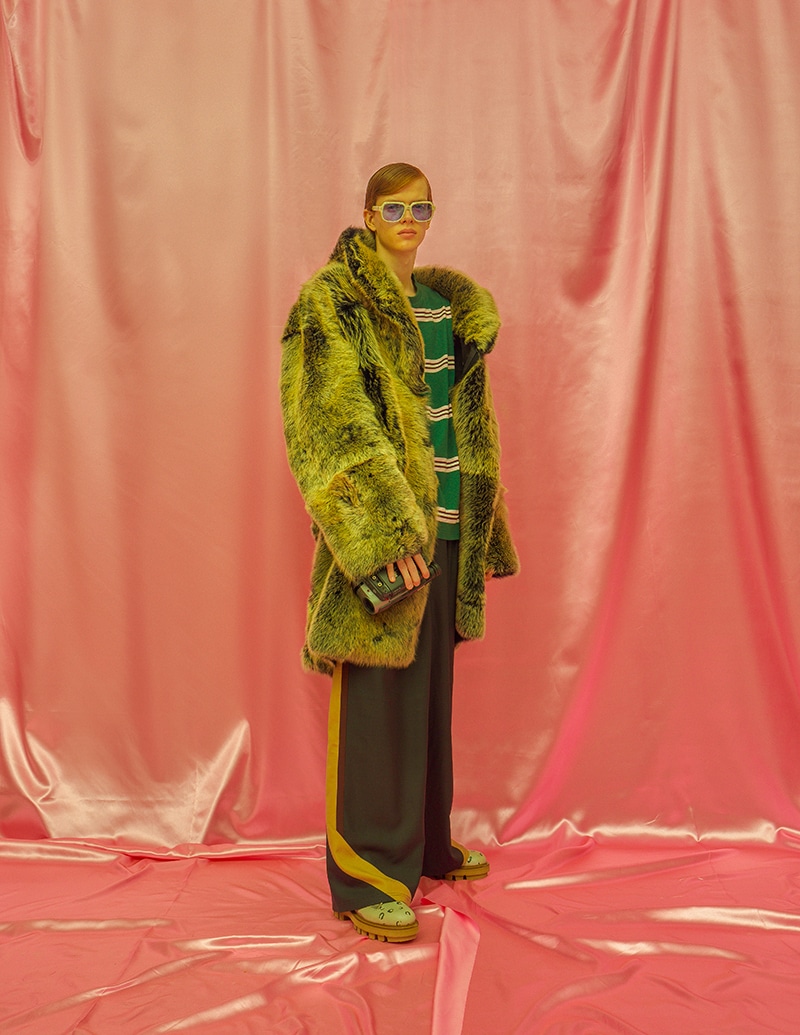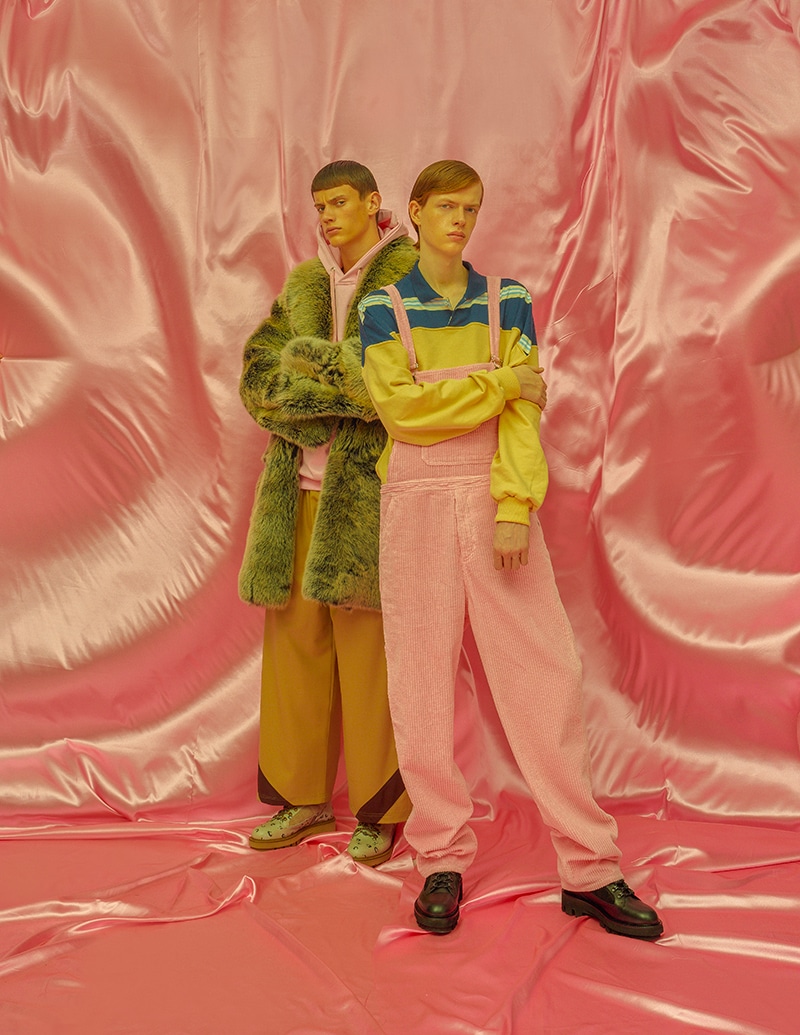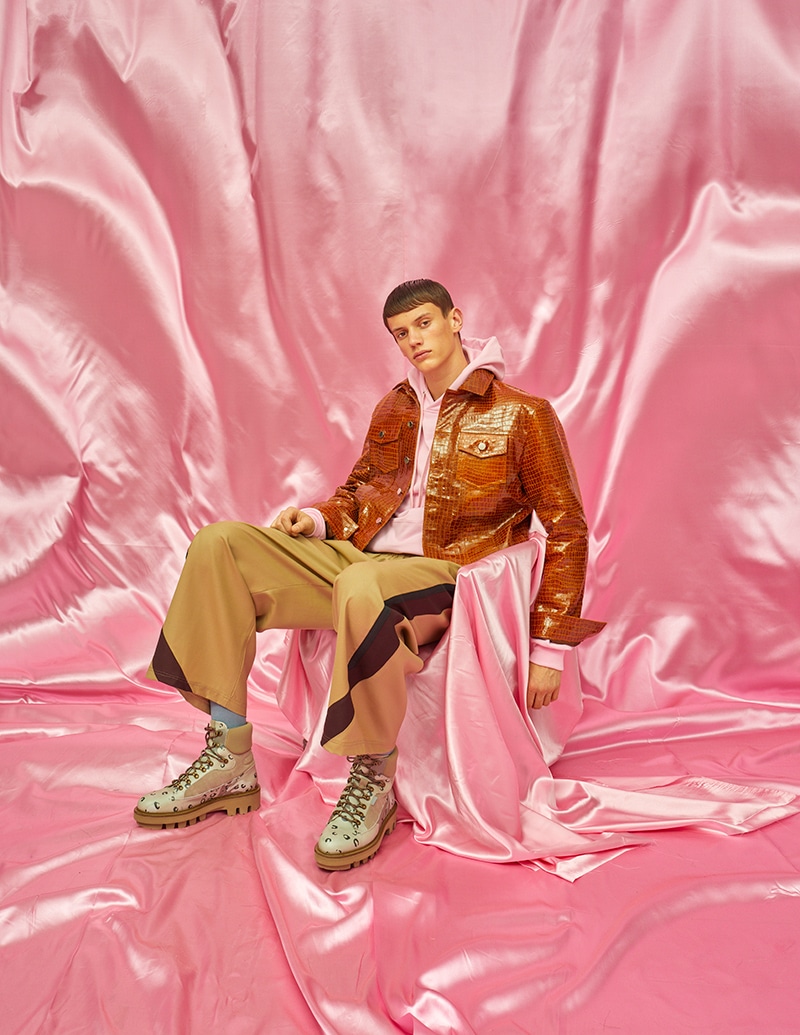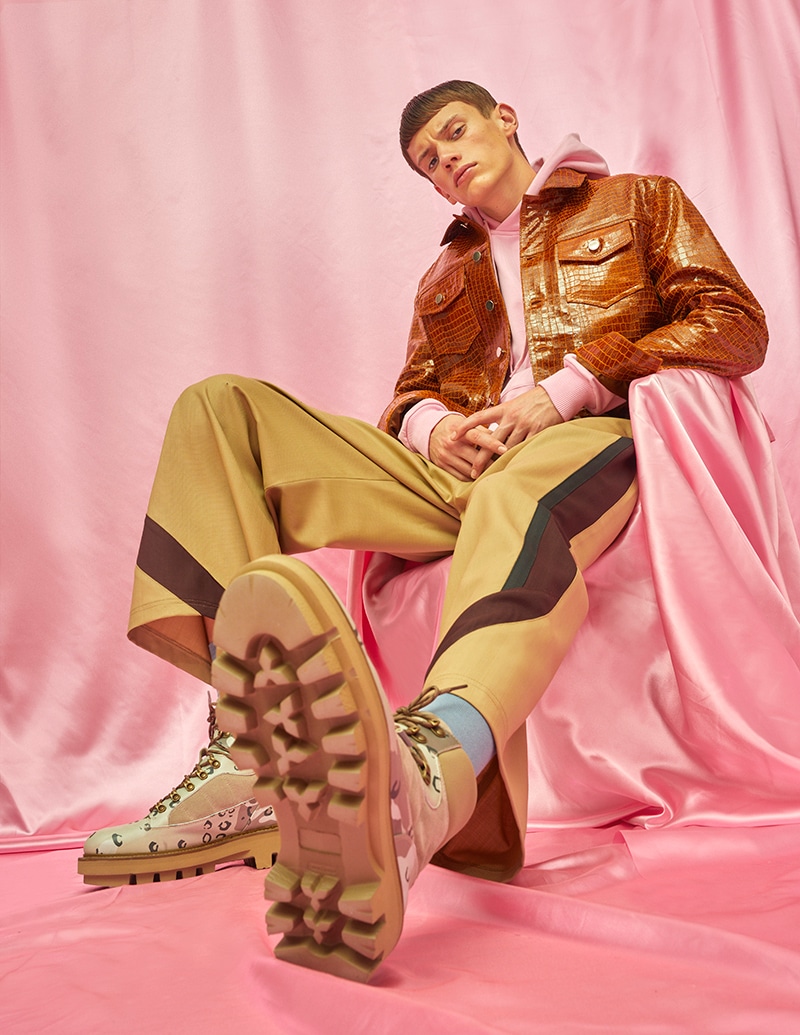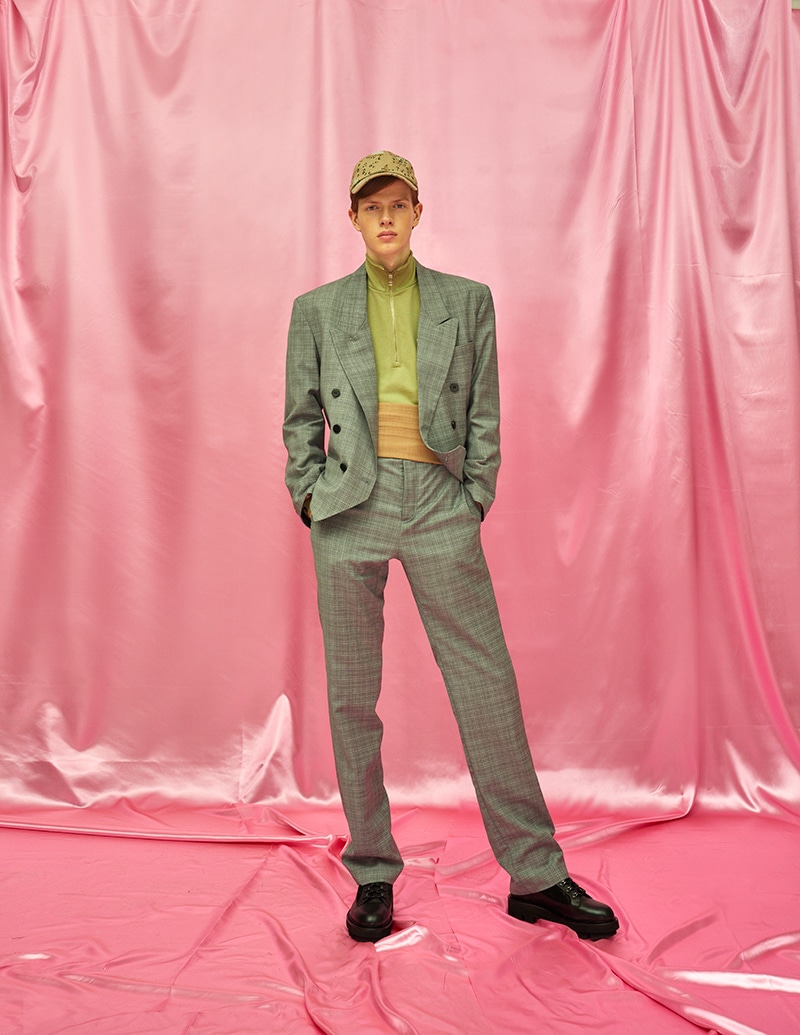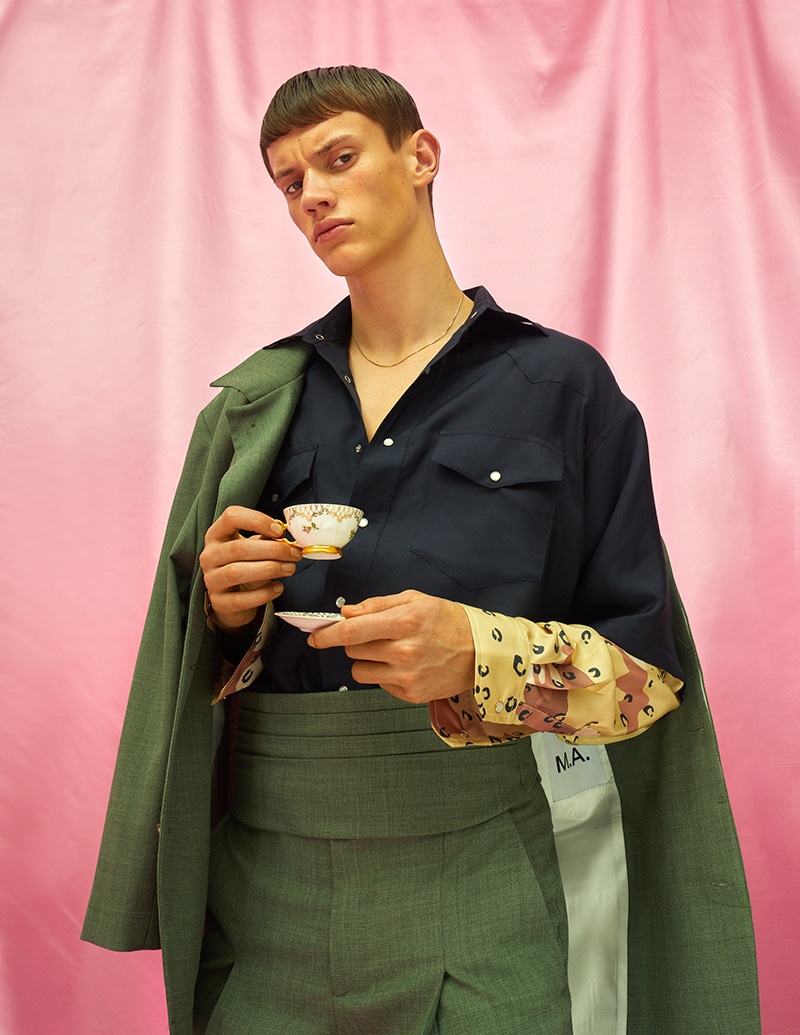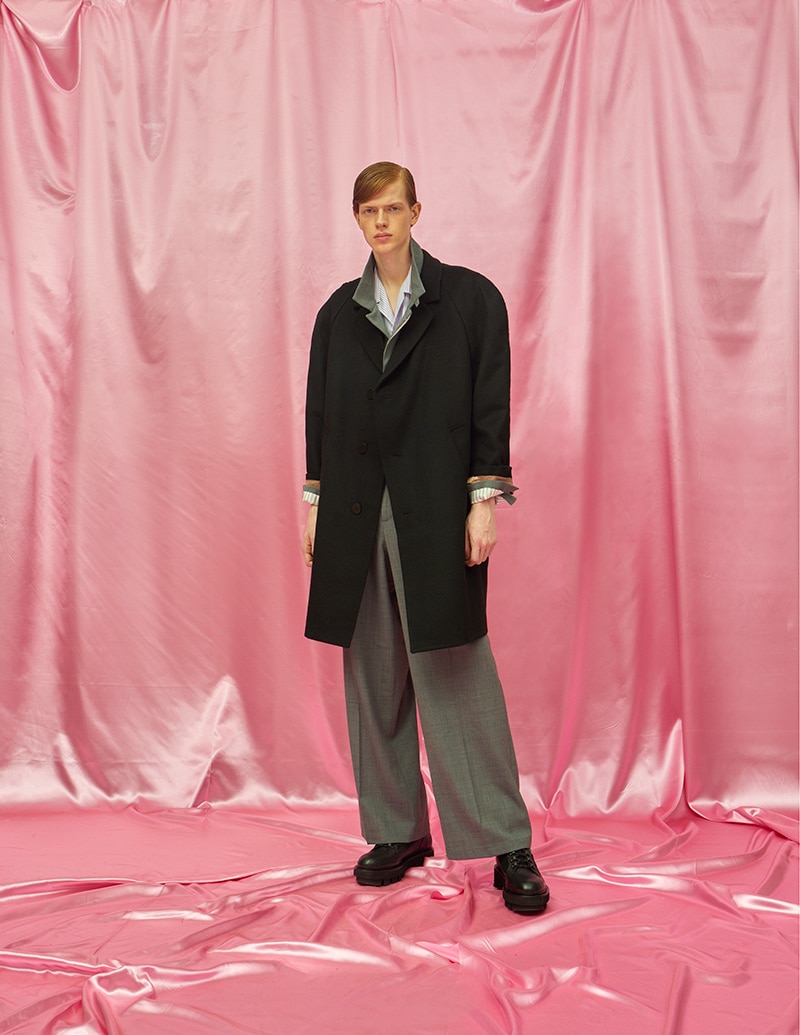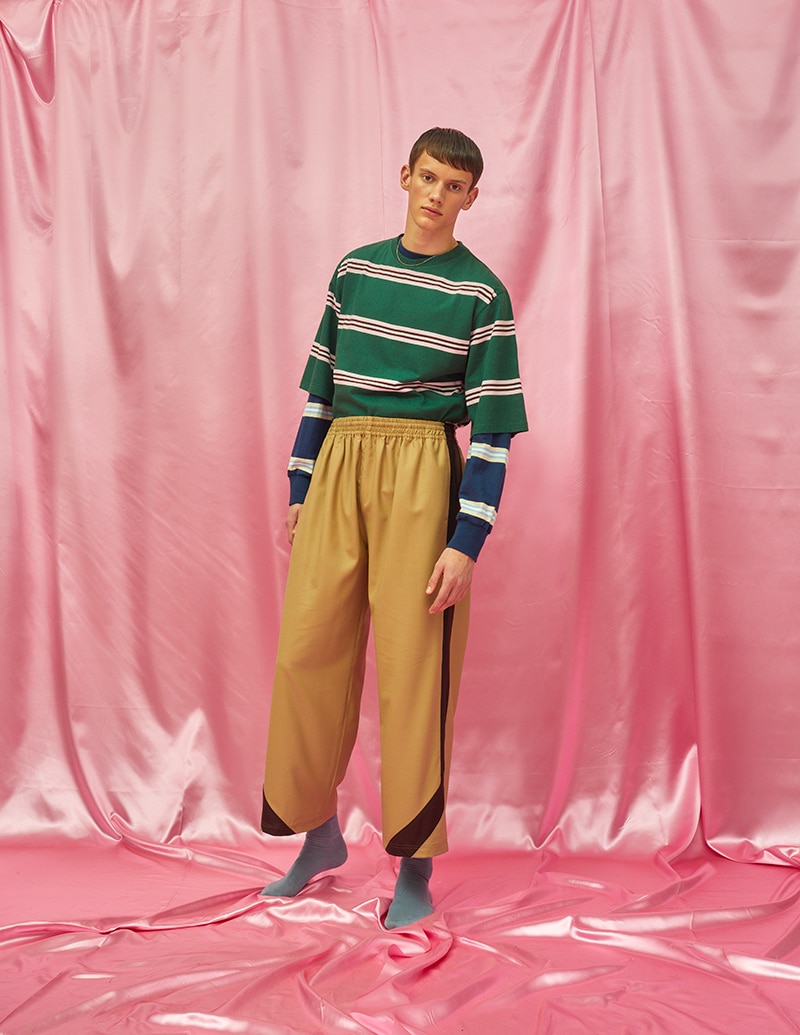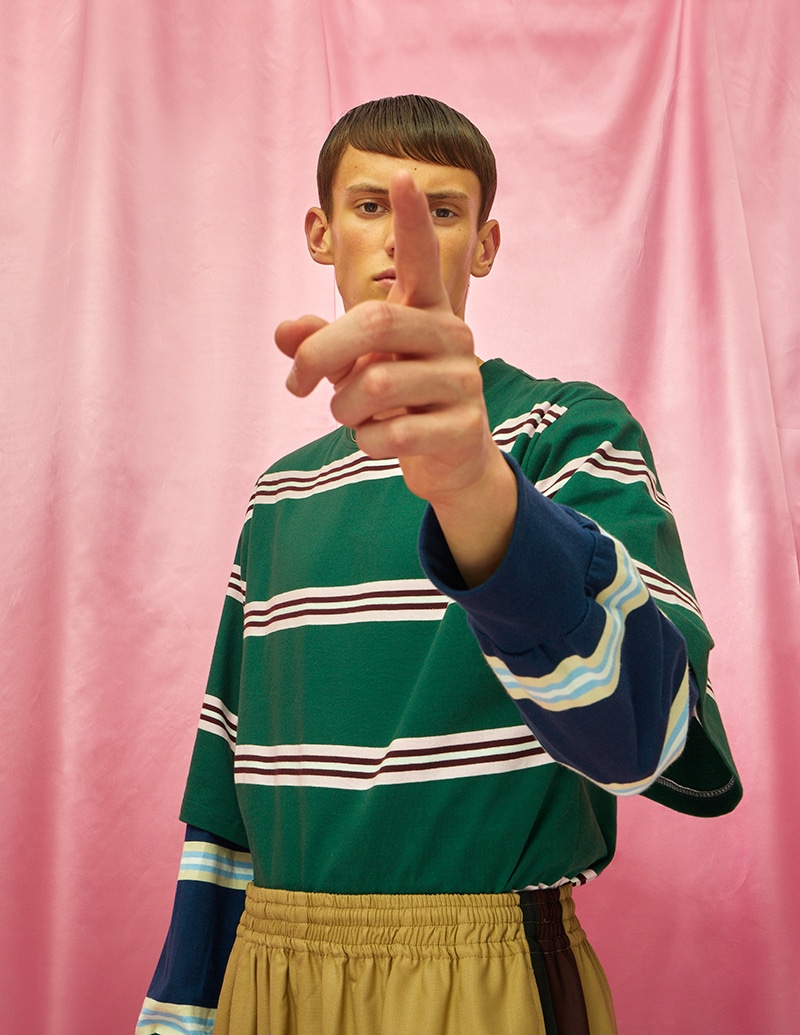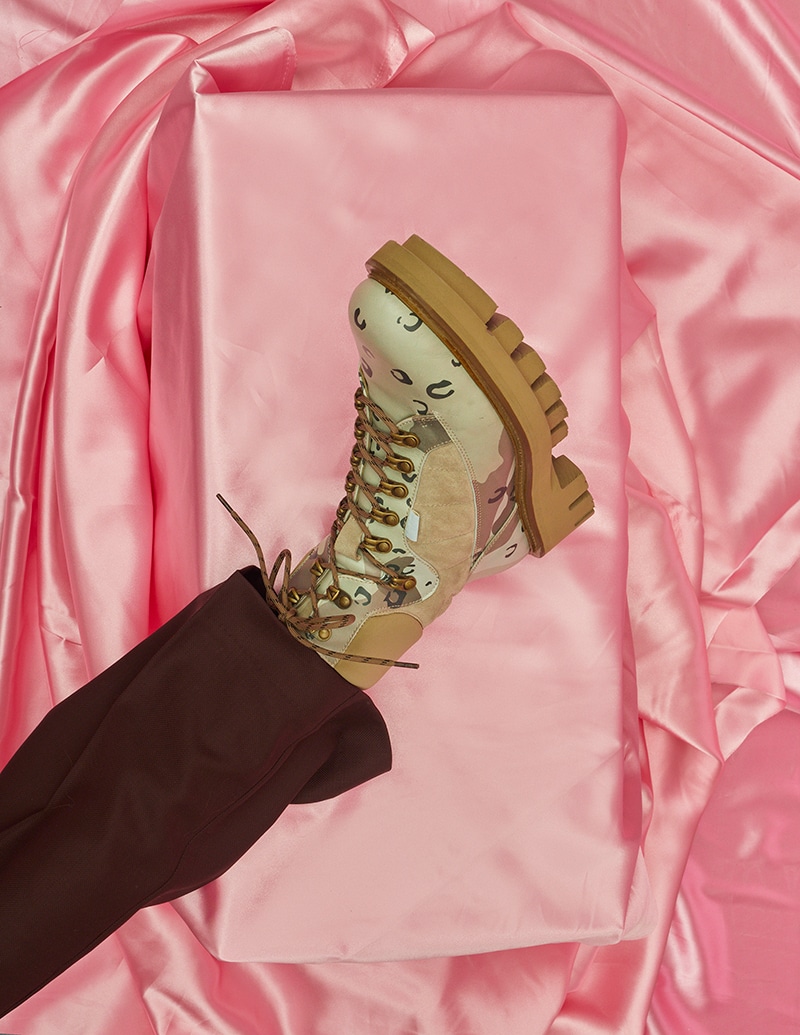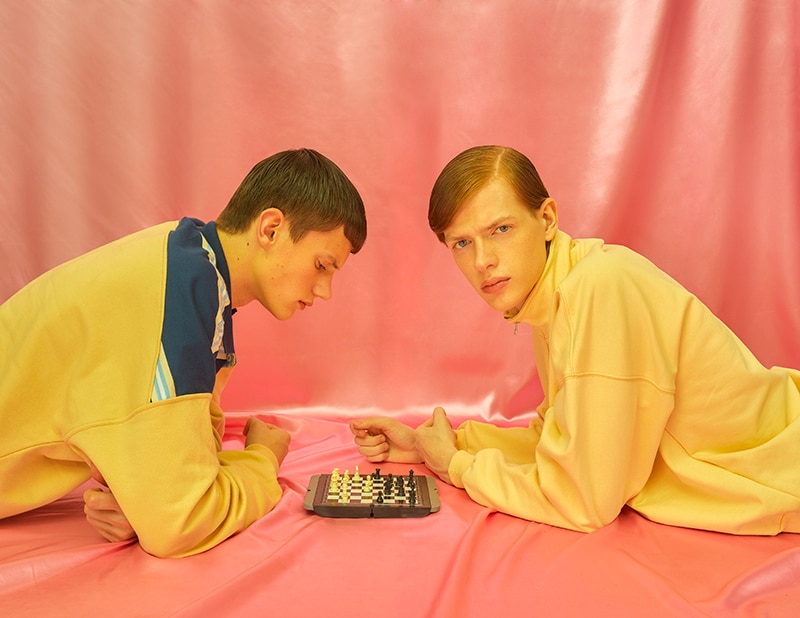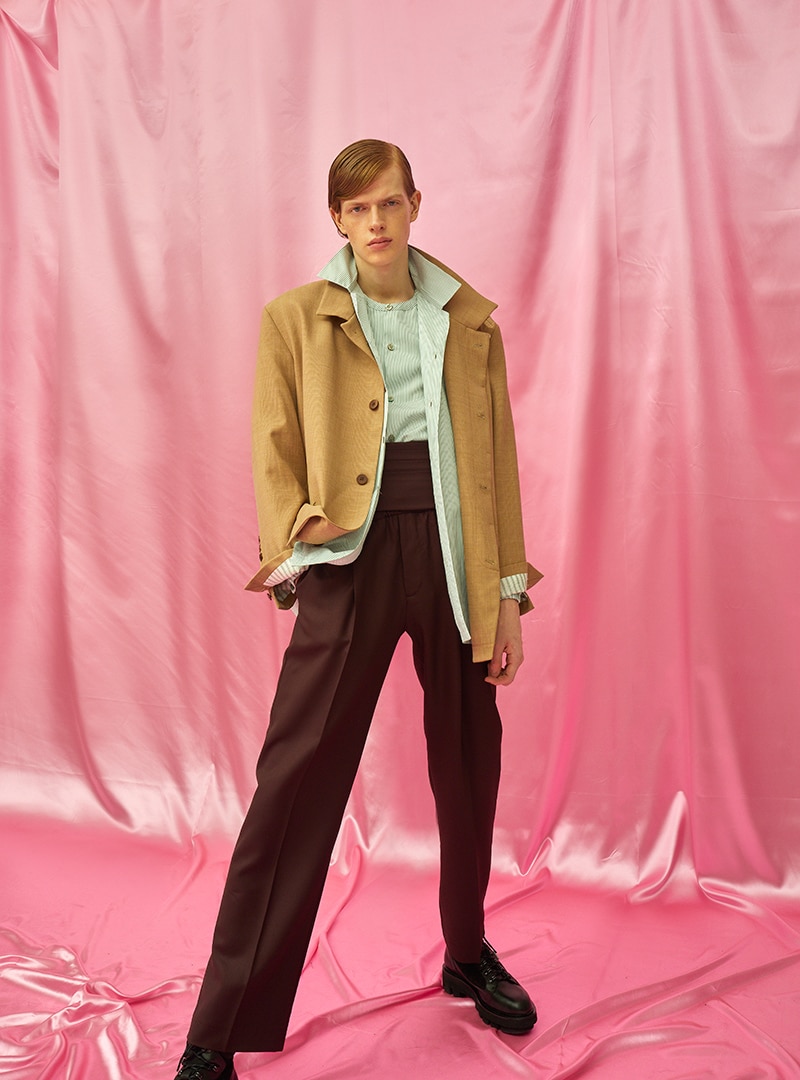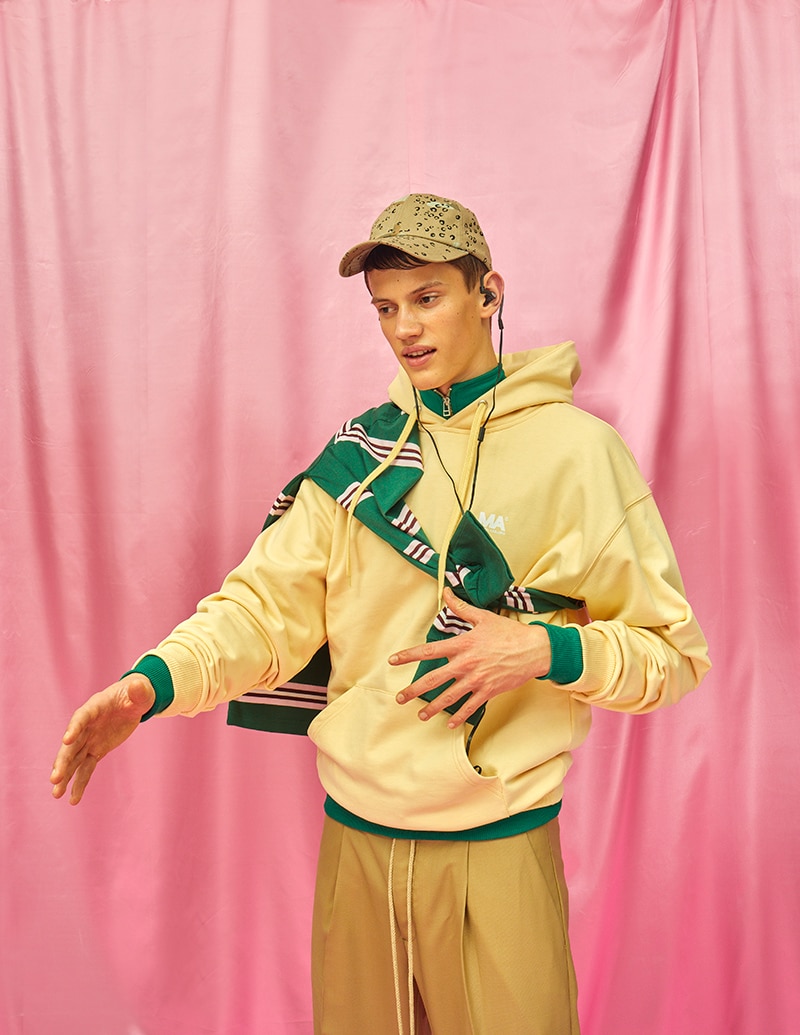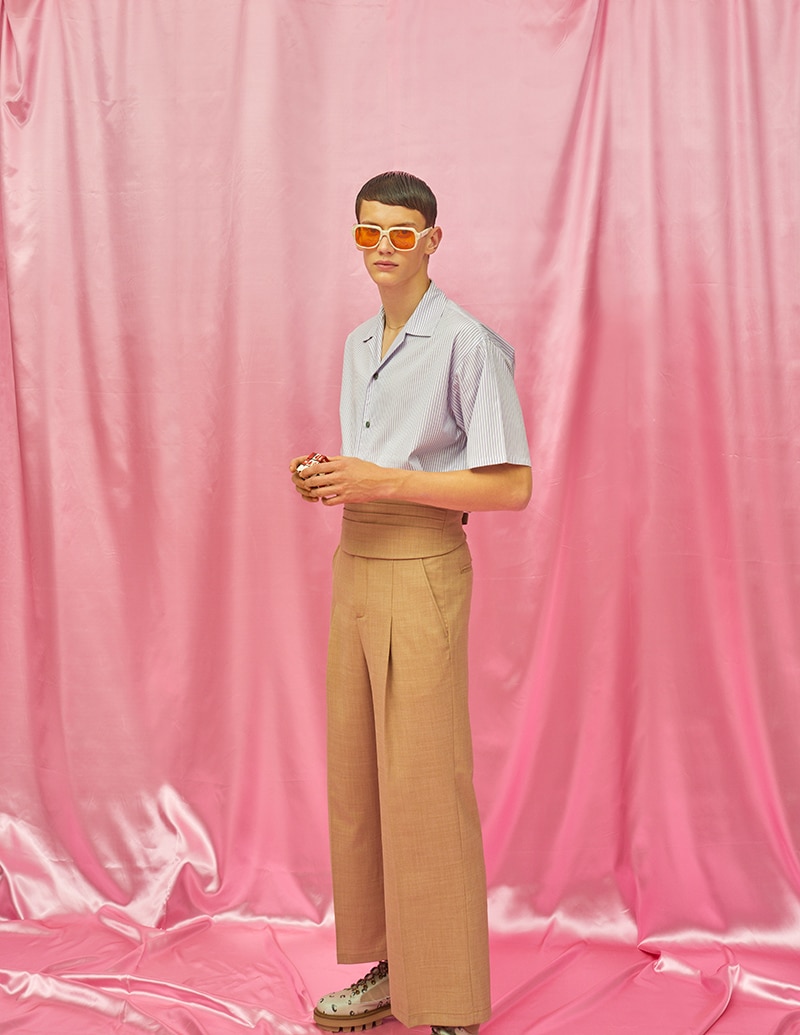 Changes are happening within menswear and Asbjørn has taken the opportunity to continue the resurrection of his tailoring background. Reimagining and revitalizing the codes of traditional menswear, the collection continues the relaxed yet still design-led aesthetic of the brand.
Although inspired by the new wave in youth culture that took over the early 90's, Asbjørn elevates the idea of streetwear into a more luxury terrain, using a variety of silhouettes and materials and taking references from not only the sharp tailoring of the 1930's but also the more playful, bold tailoring of the sixties.
Sportswear is still apparent but in a more sophisticated way. This is sportswear for grown-ups. "Serious but not jovial, stylish but not dull" explains Asbjørn.
Defining elements of the collection not only include the expansion of Asbjørn's core basics line, with entry-level hats and t-shirts to appease his loyal fanbase but also stand-out styles including a reversible shearling coat, overalls in baby pink corduroy and of course the leather "Dad Jacket" in an outrageous, shimmery croc effect.
The FW19 collection also sees the brand first footwear style, collaborating with PREGIS to create a military-inspired boot in the camo/leo print of the season.
This is a coming of age collection, you can almost smell the sweet scent of liberation. This is Martin Asbjørn and he is here to stay.