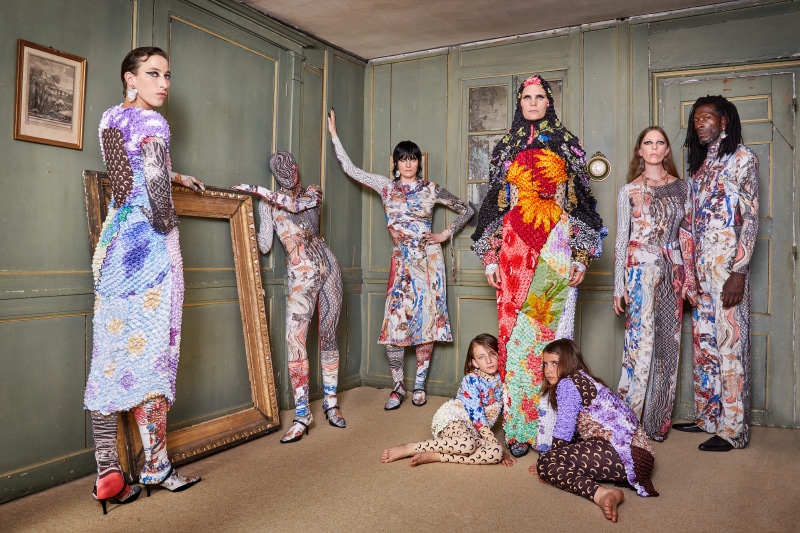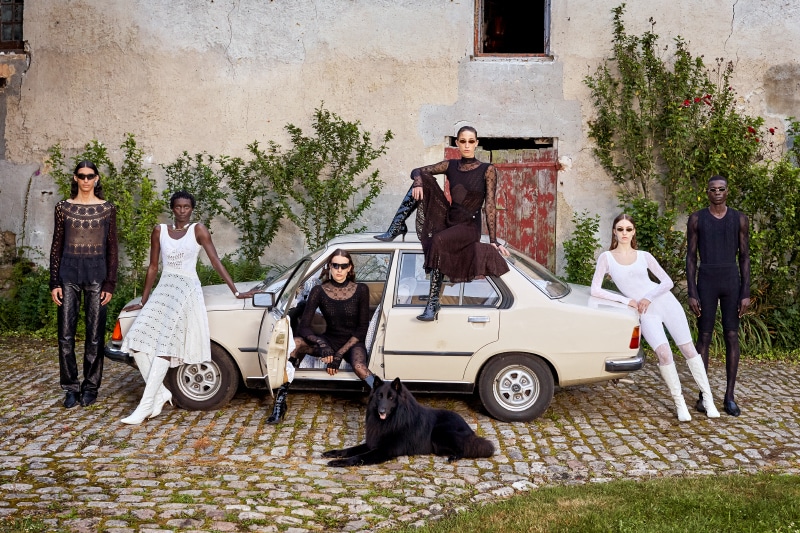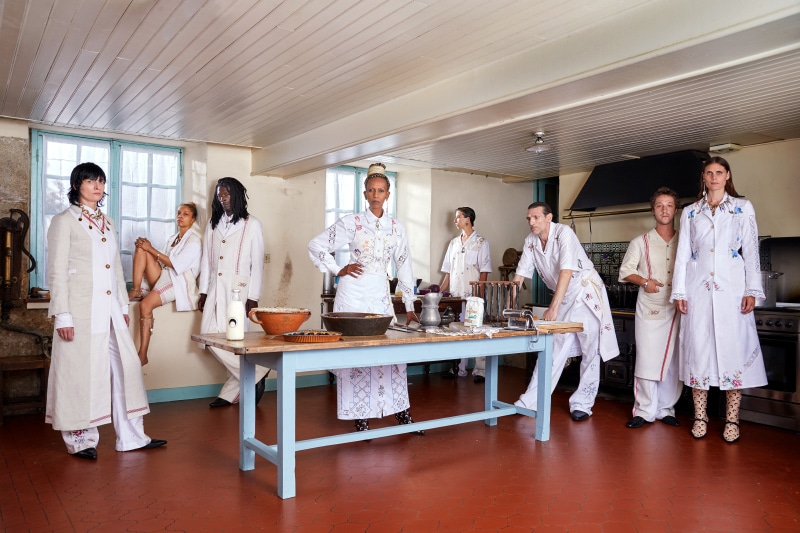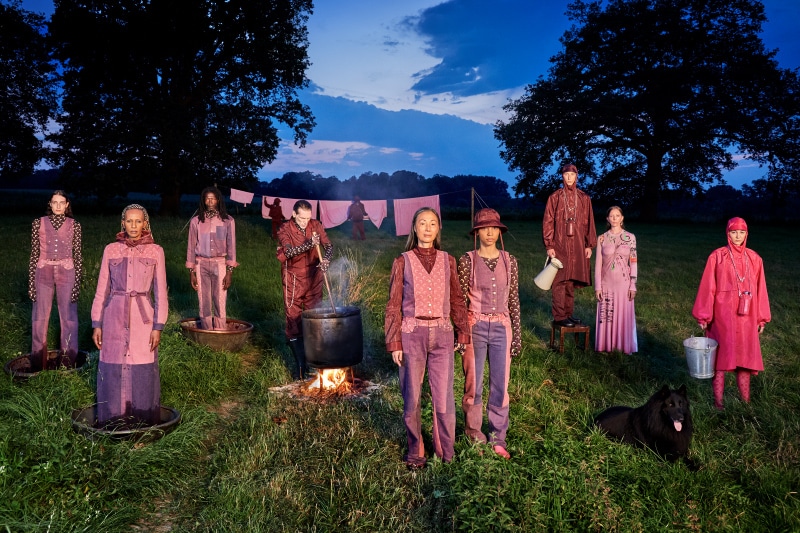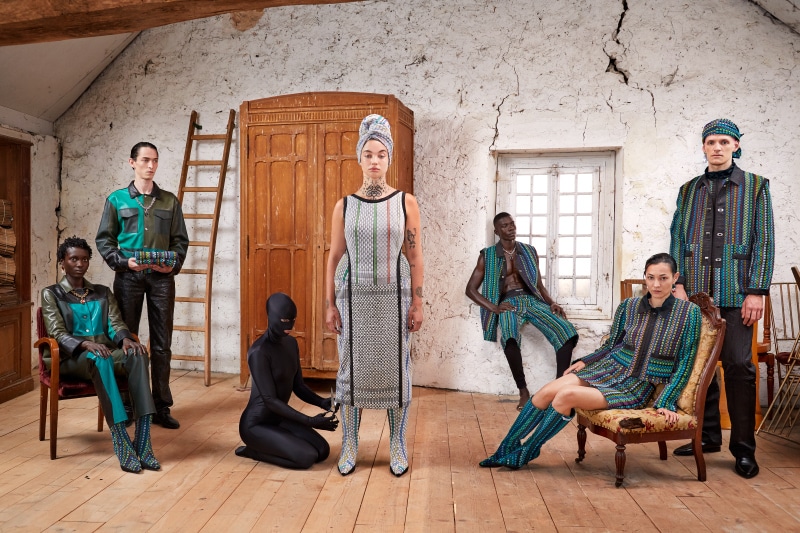 As a continuation of the film Ostal24 presented in September 2021, the SS22 Fichu pour Fichu campaign images present excerpts from a new way of living; a community that inhabits a remote place framed in a time that has no metrics.
The families pictured by Marine Serre seem almost surprised to be captured by the viewer, caught in the act of esoteric rituals first seen as a medium than as an inspiration for us, spectators of simple, yet essential customs. An inspiration, a belief, that through sincere engagement with our primal instincts, we can create a sense of home wherever life takes us.
"I want people to feel the beauty and the simplicity of being together and find- ing joy in cooking, eating, dancing, practicing yoga. And at the same time recognize that every day we make choices that have an impact, so how can we be more responsible in the decisions we make?". Explains the designer.
The Spring/Summer 2022 collection is available online on MarineSerre.com