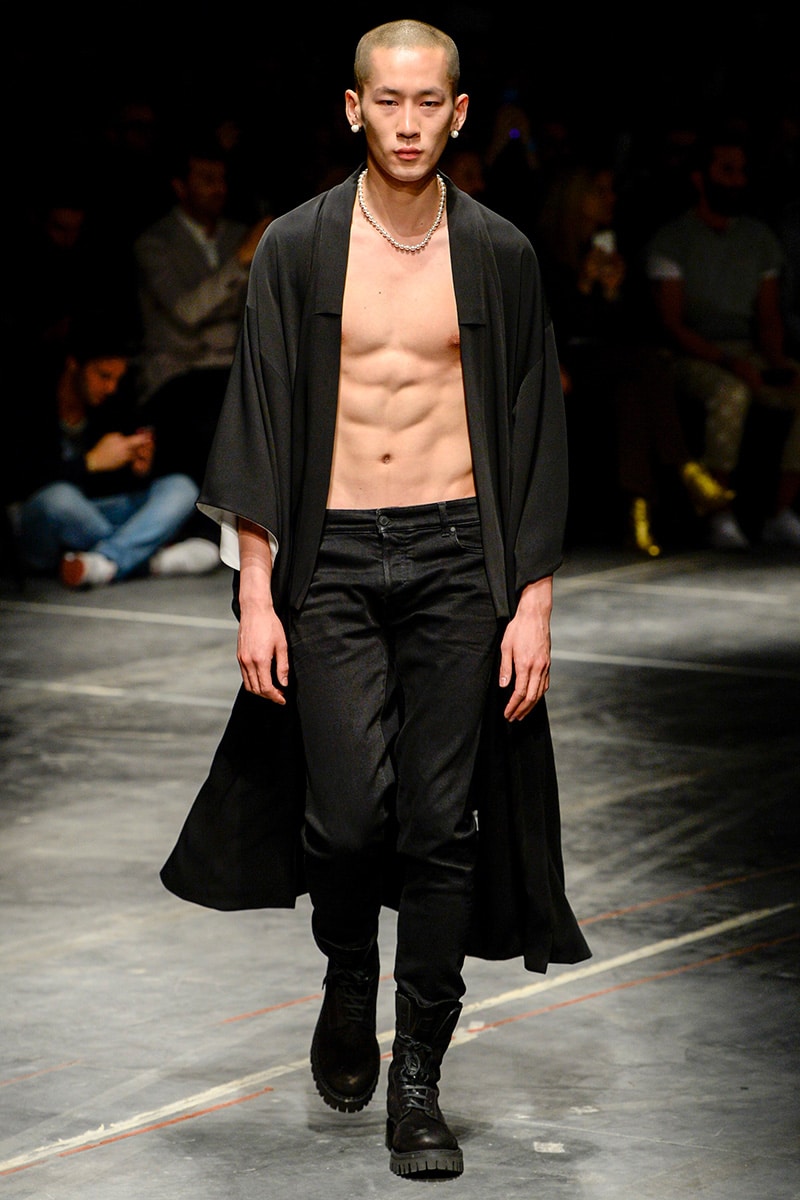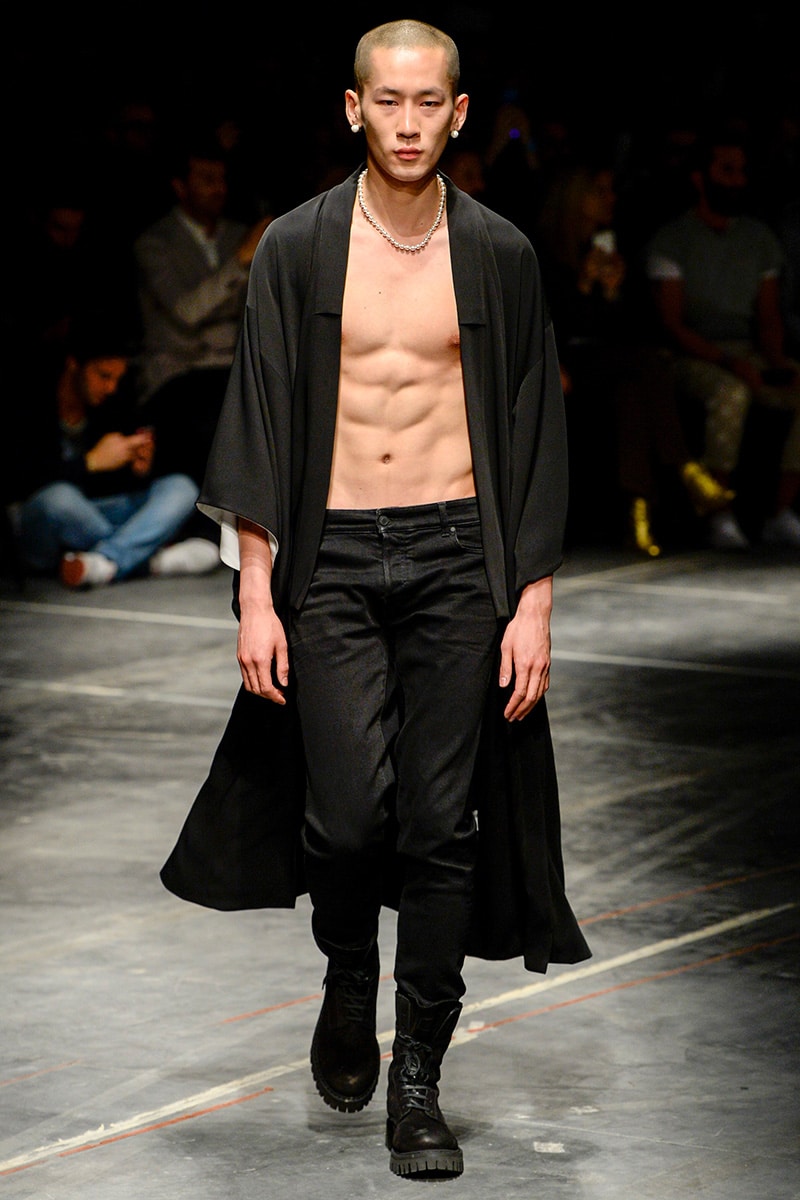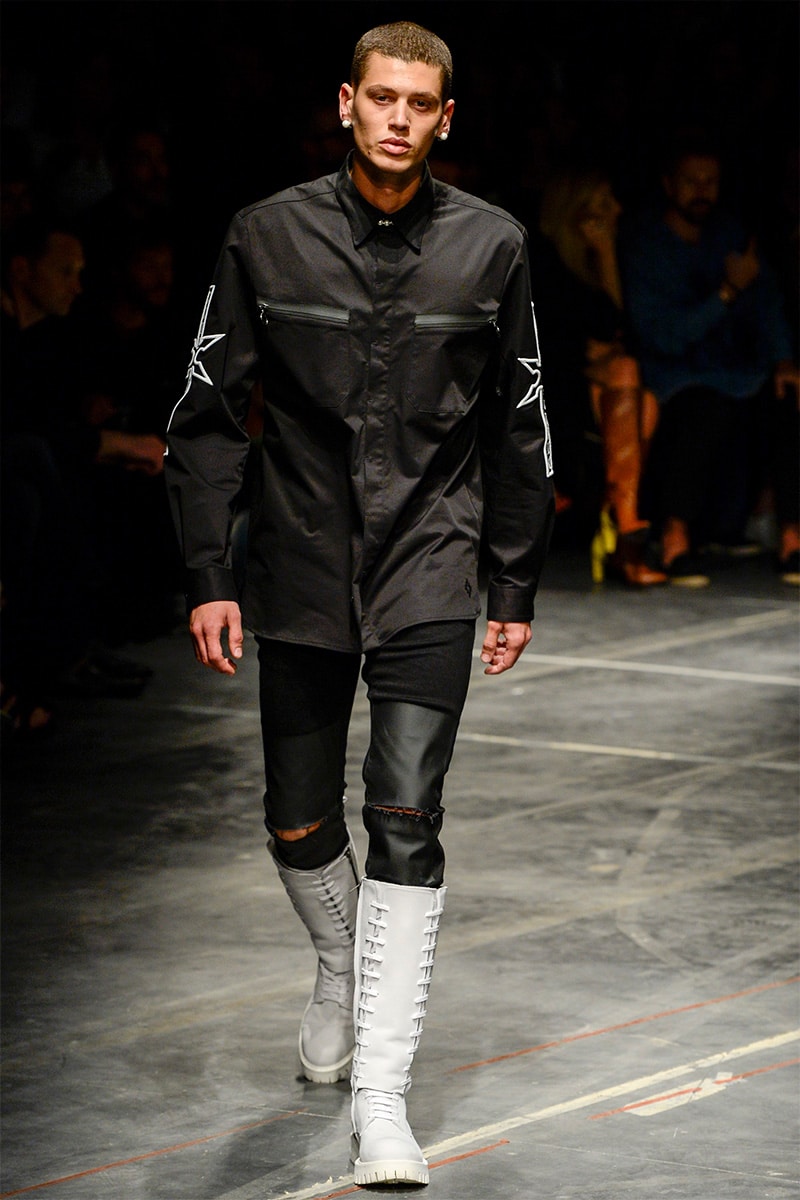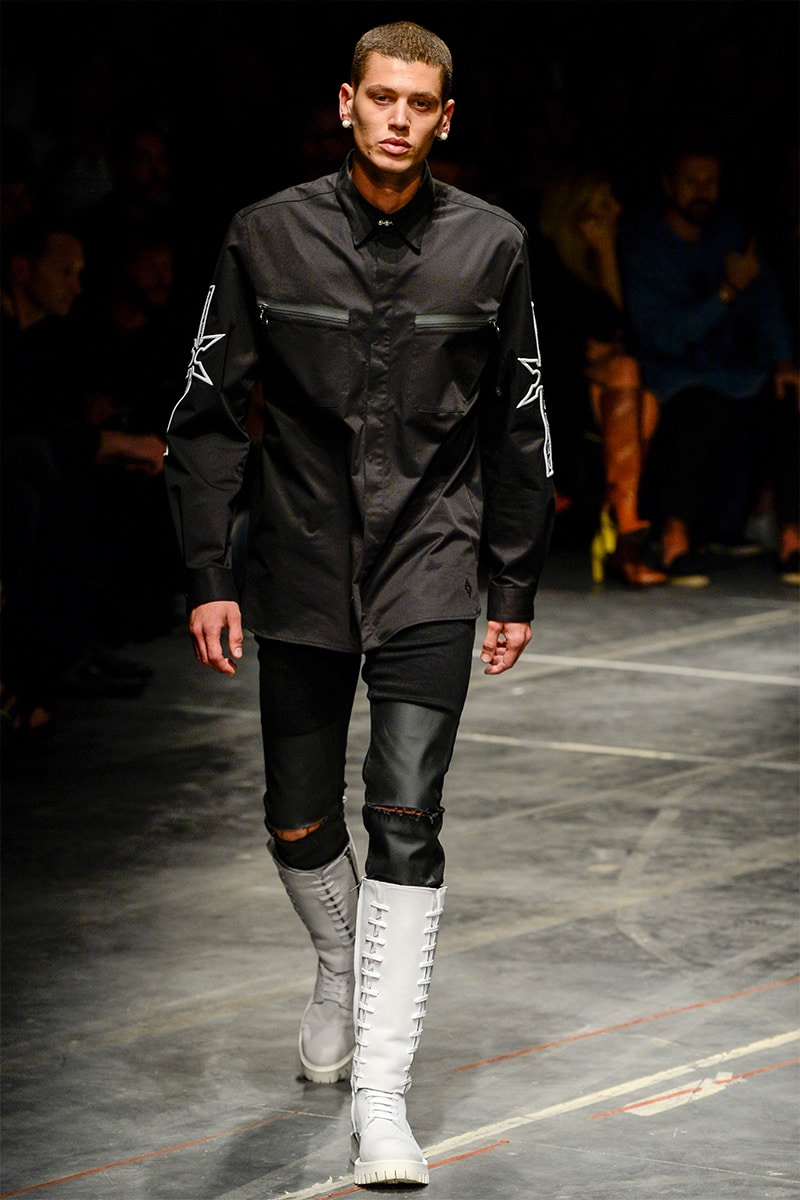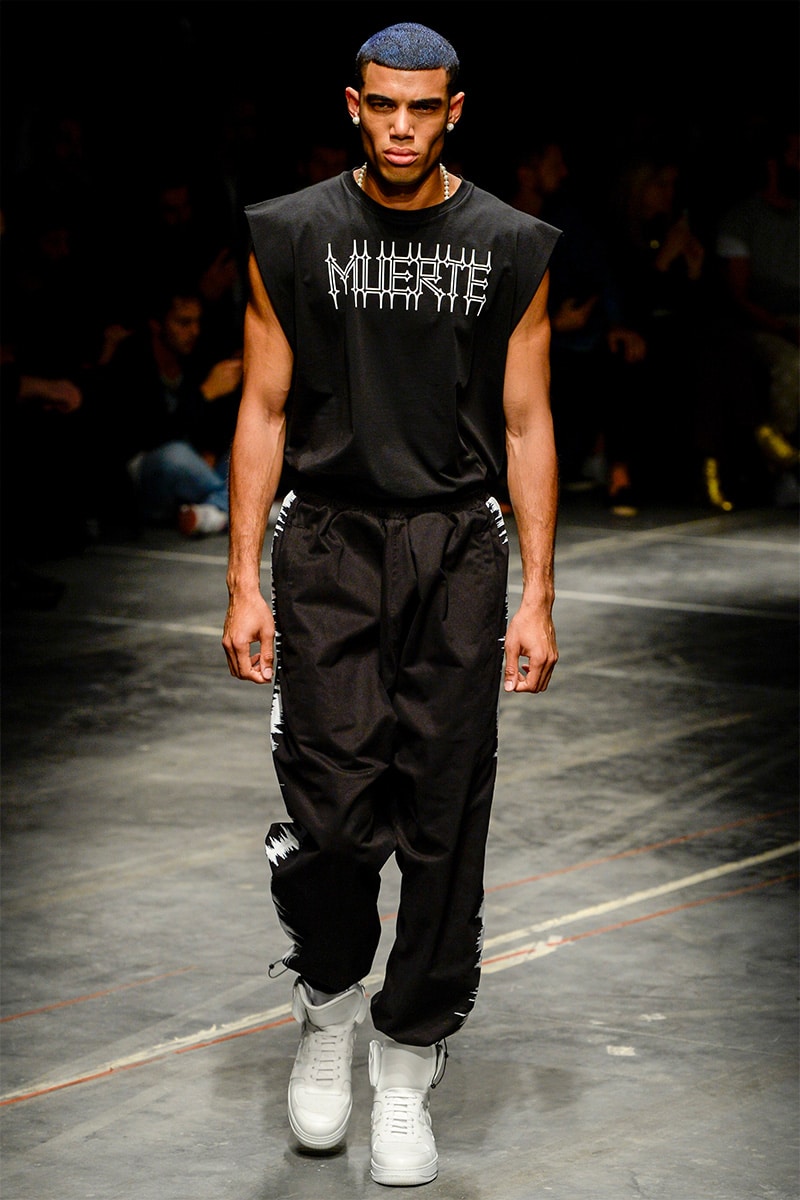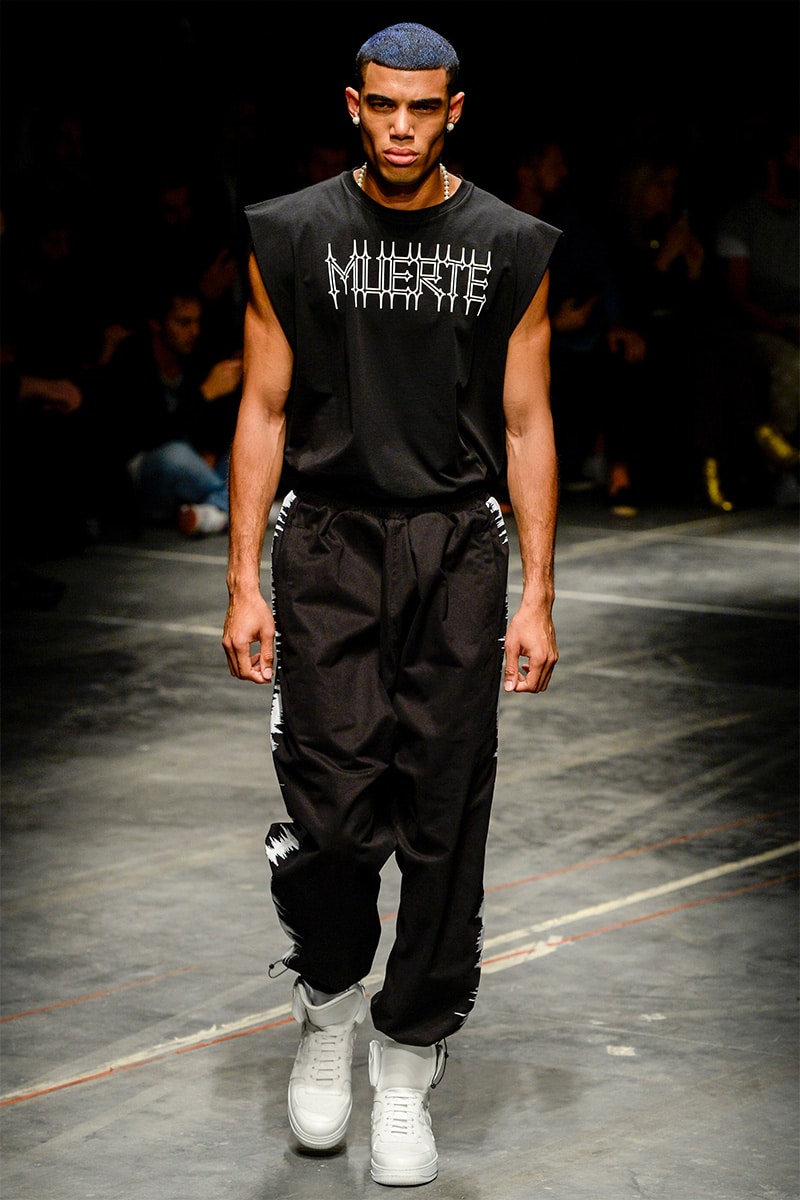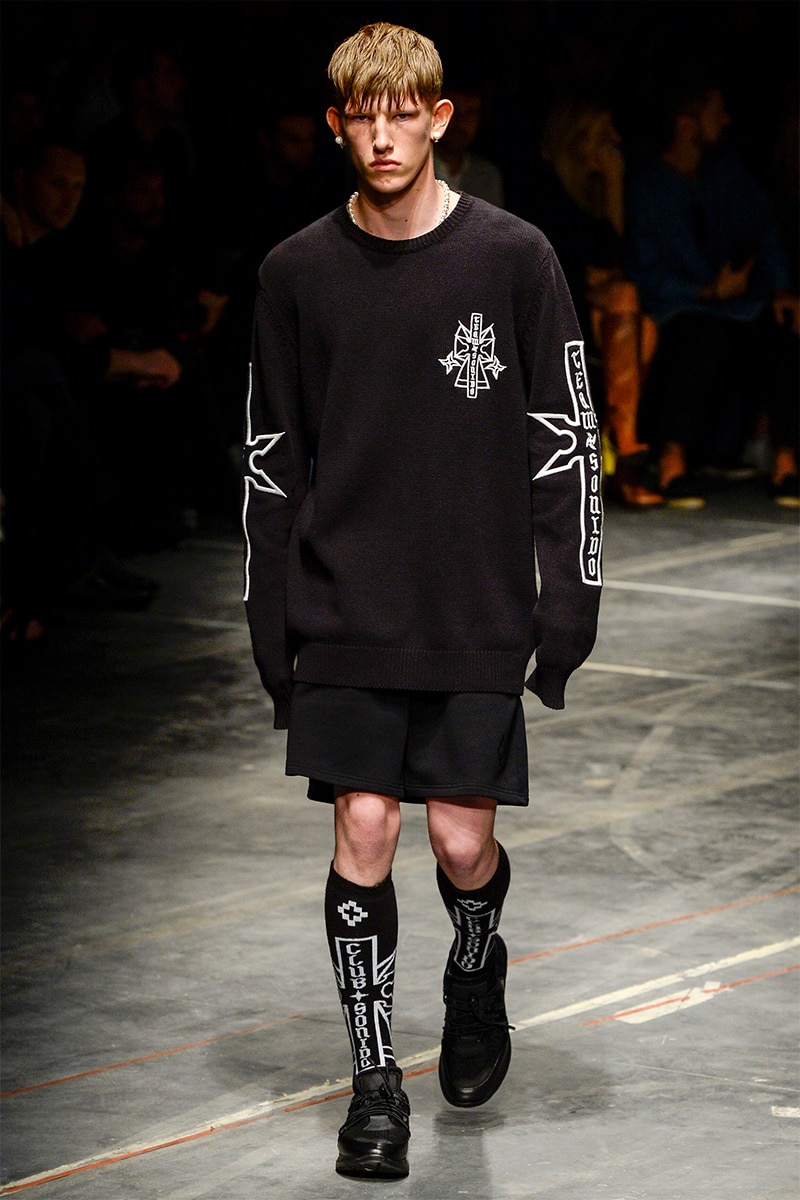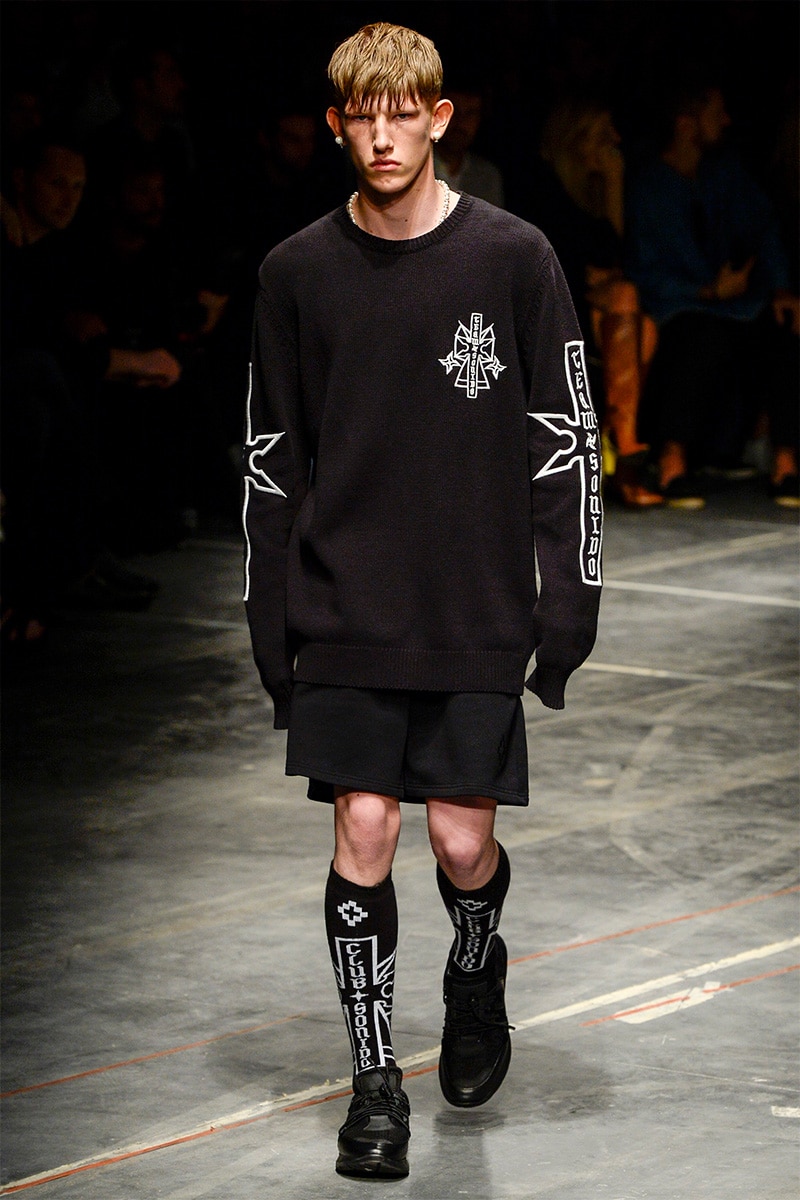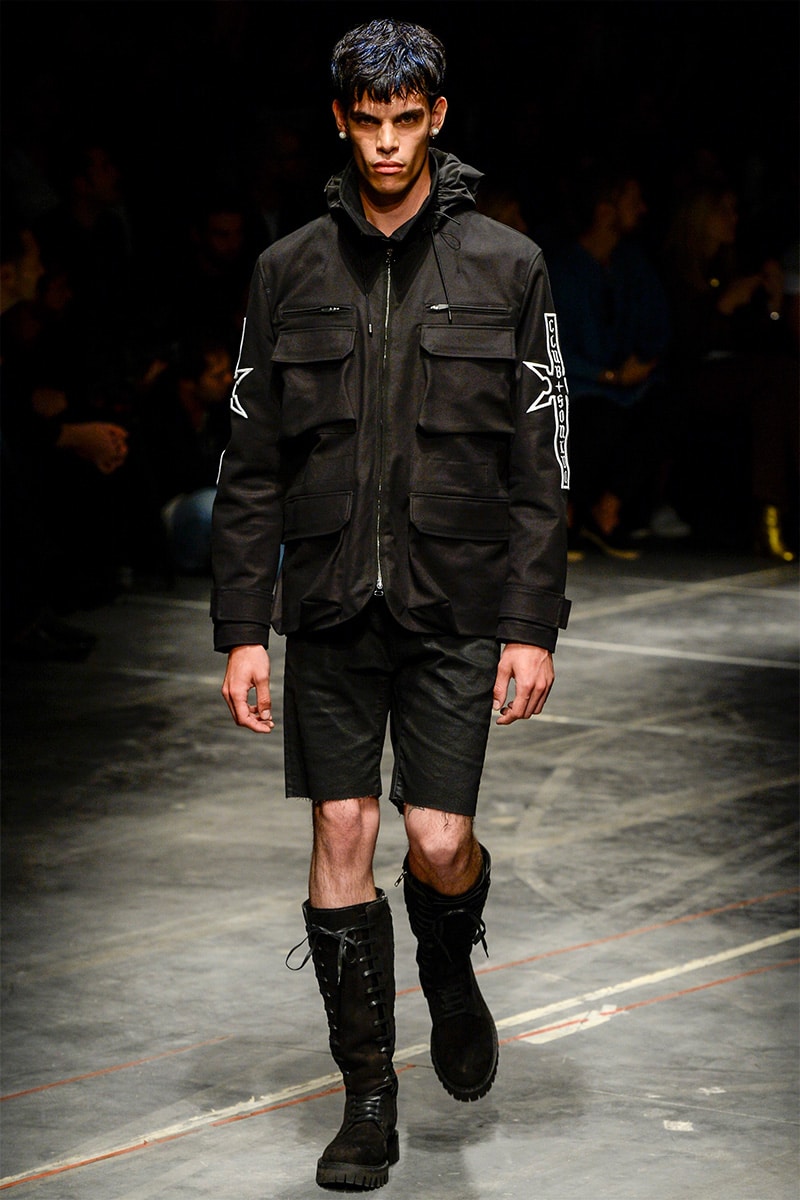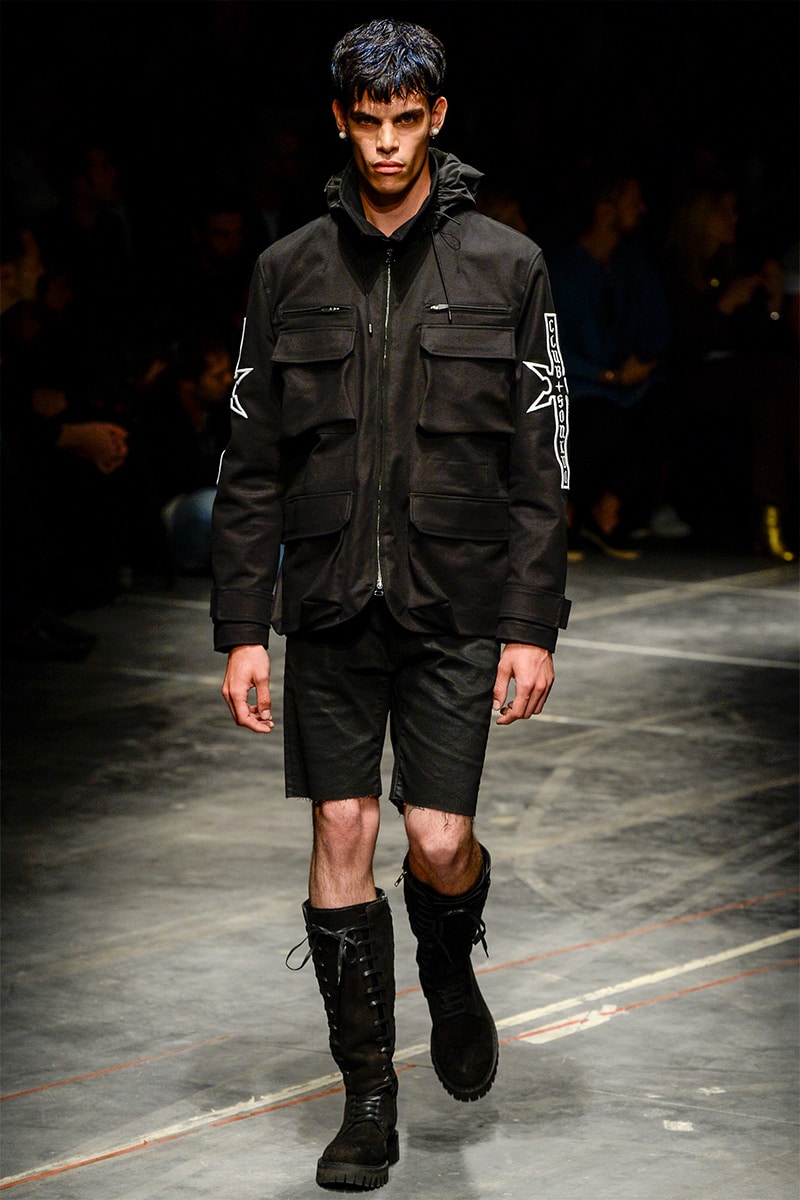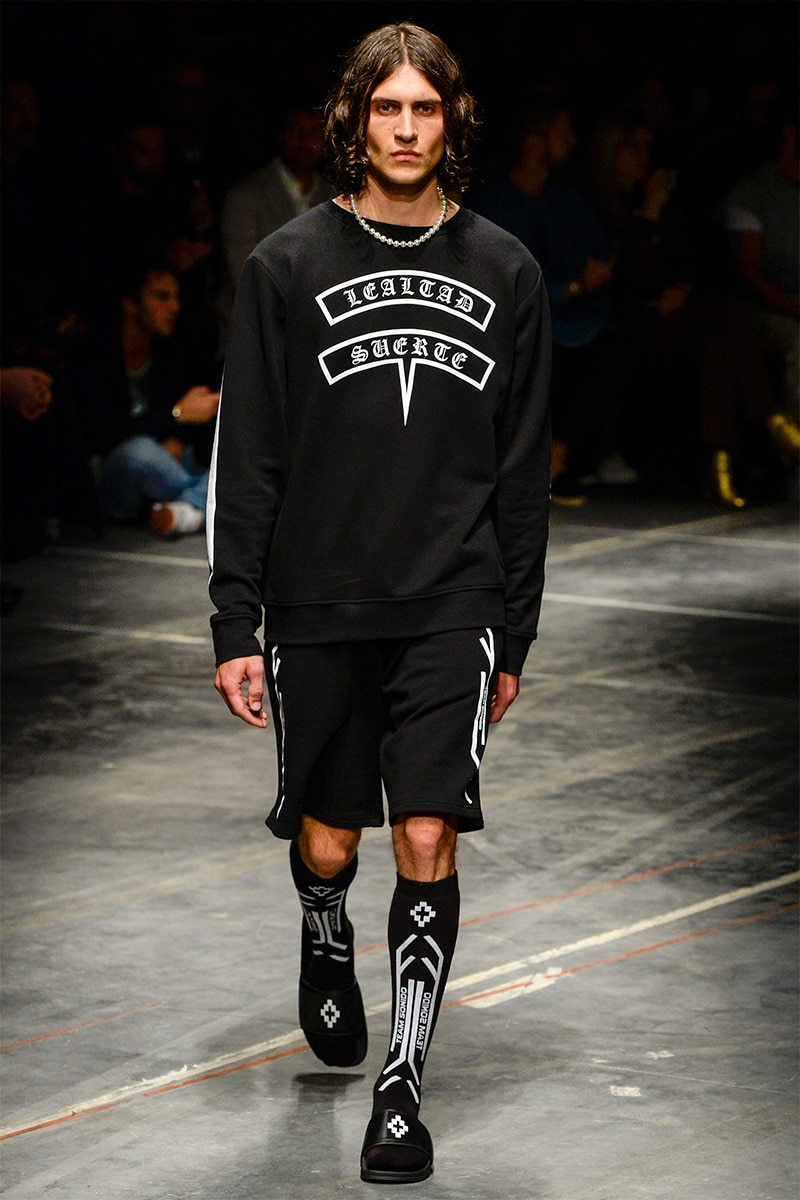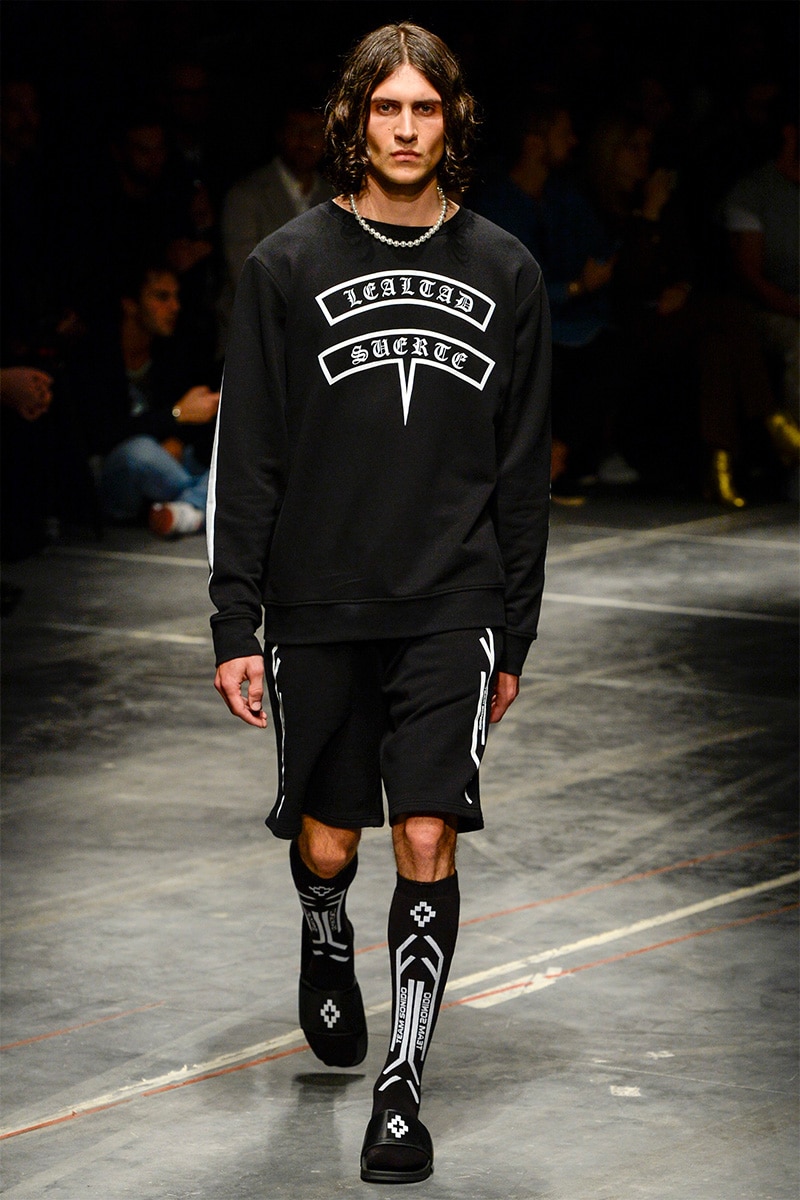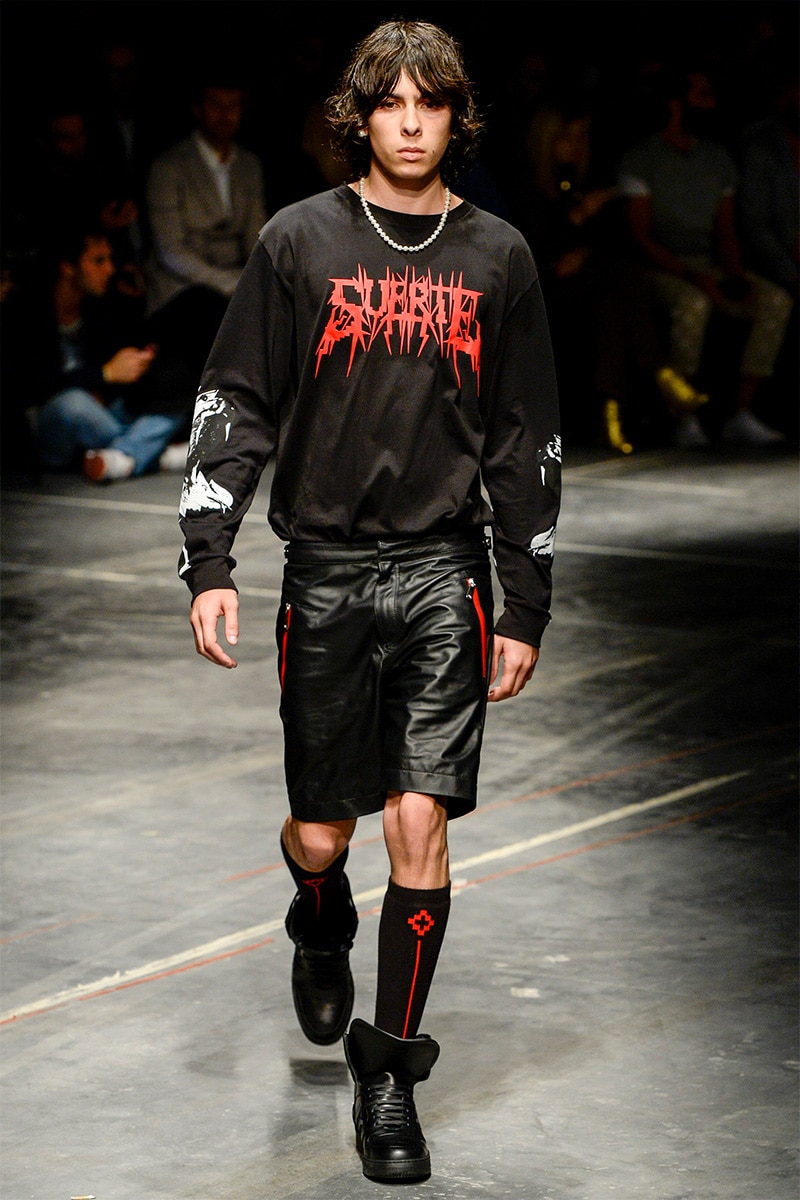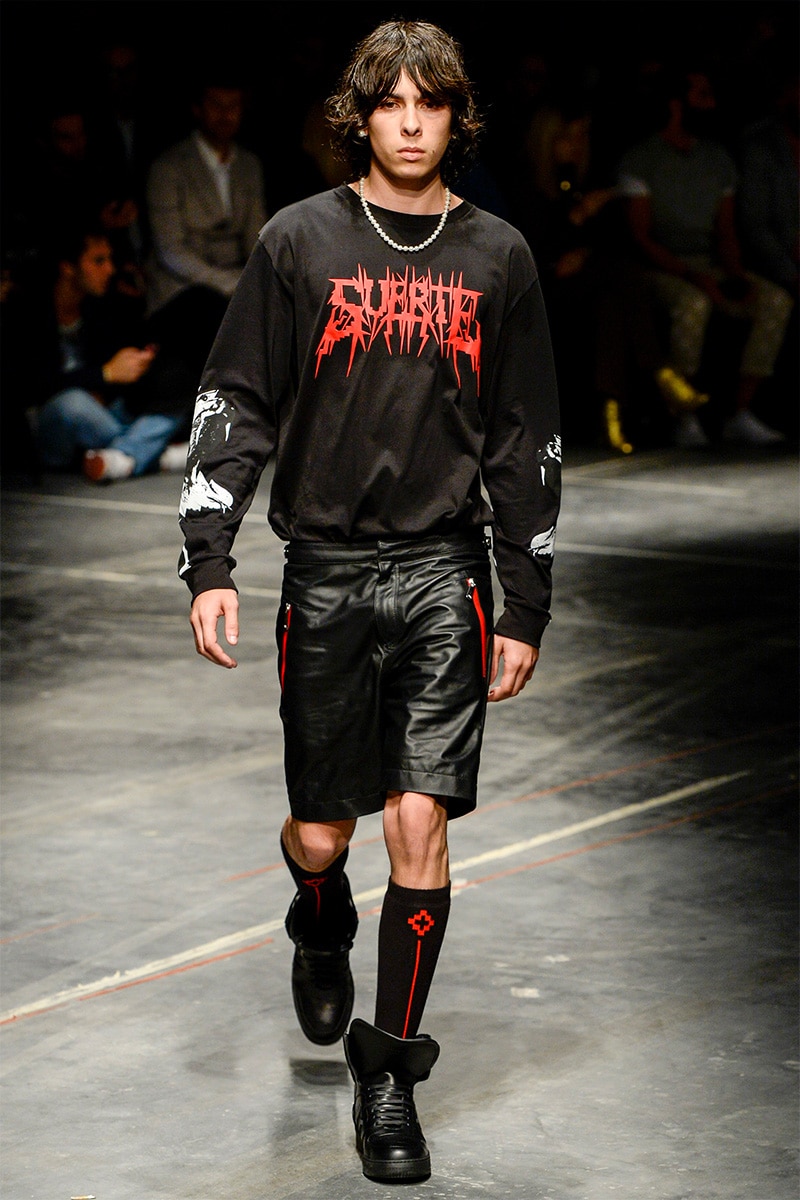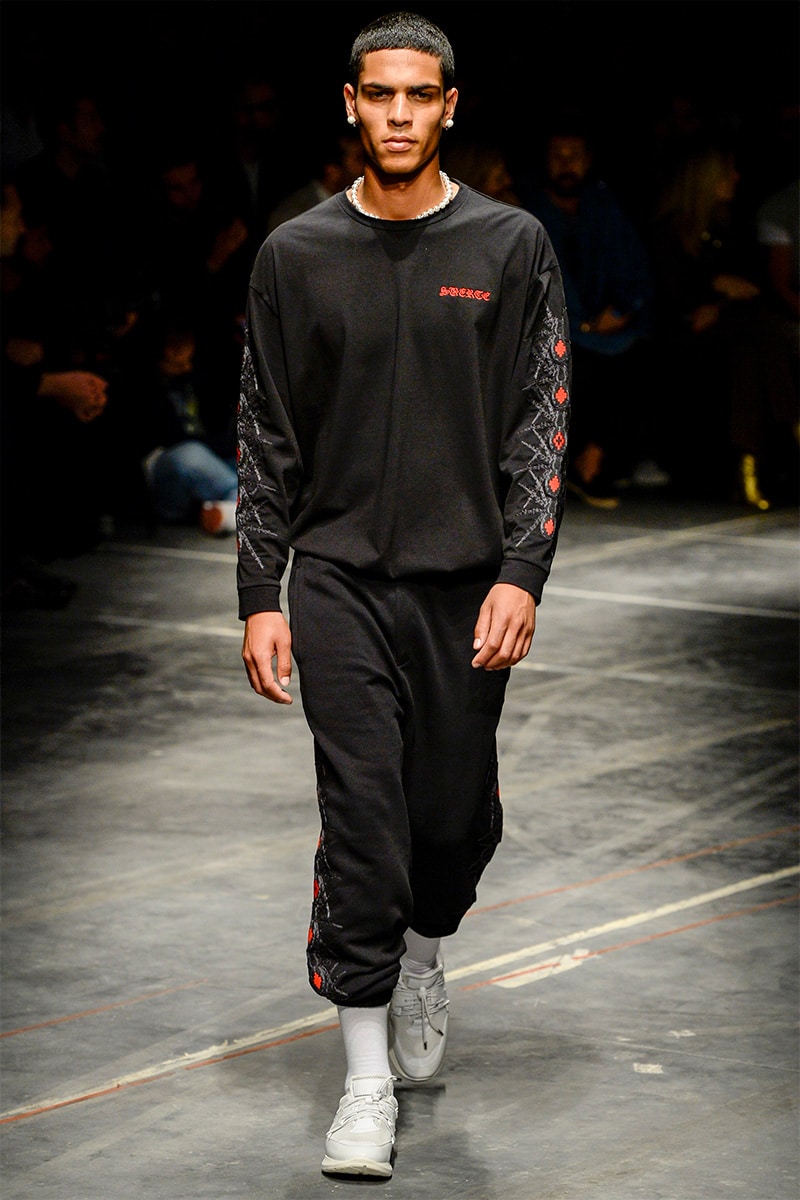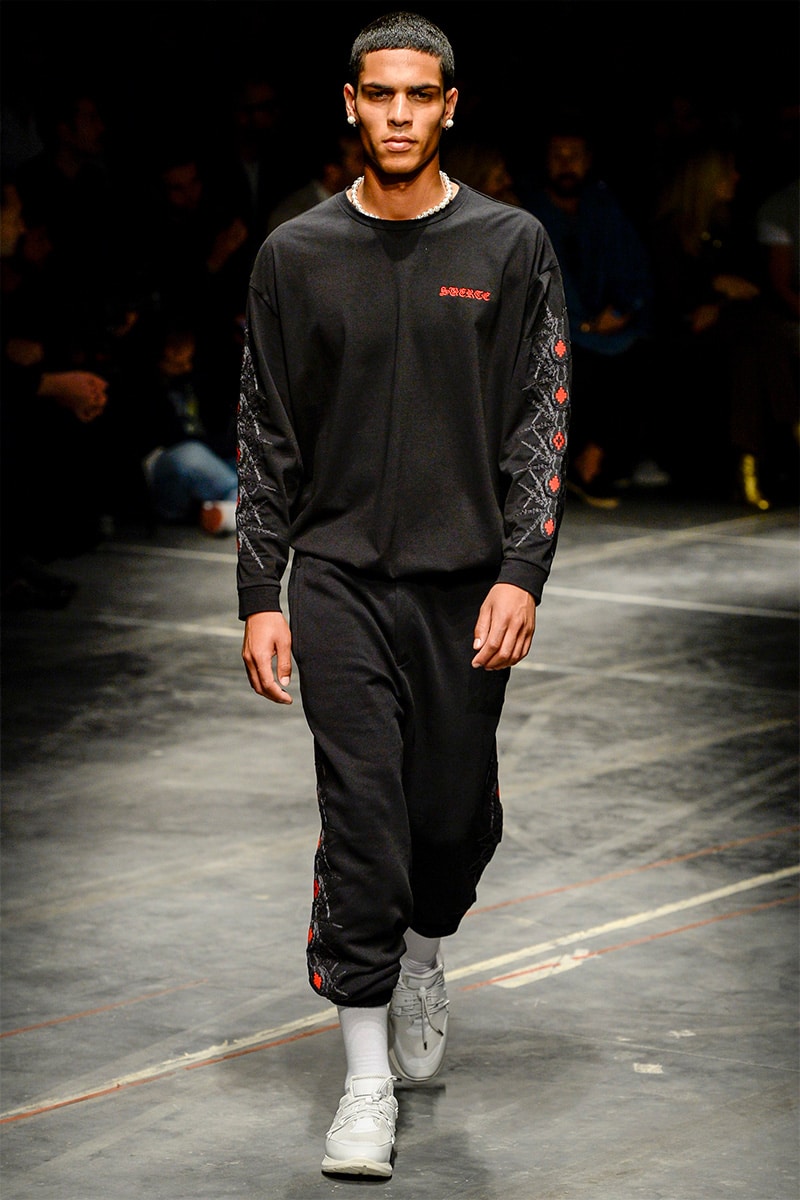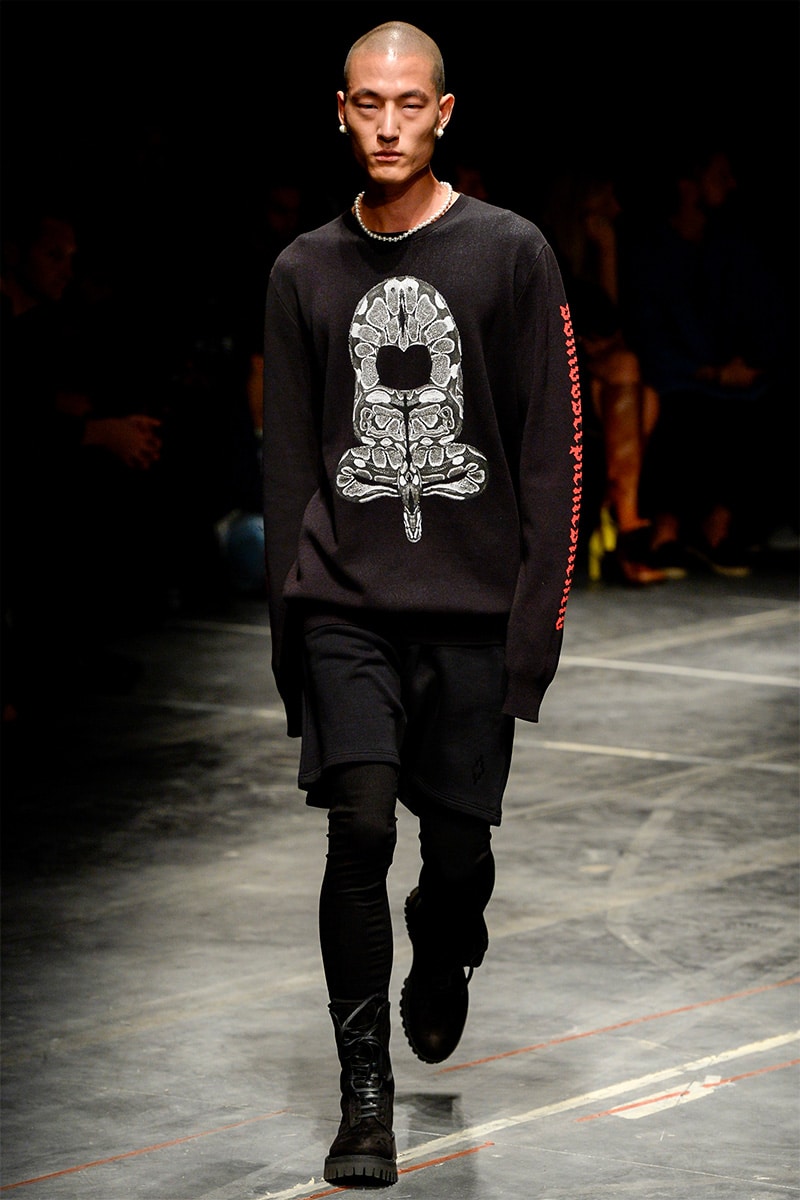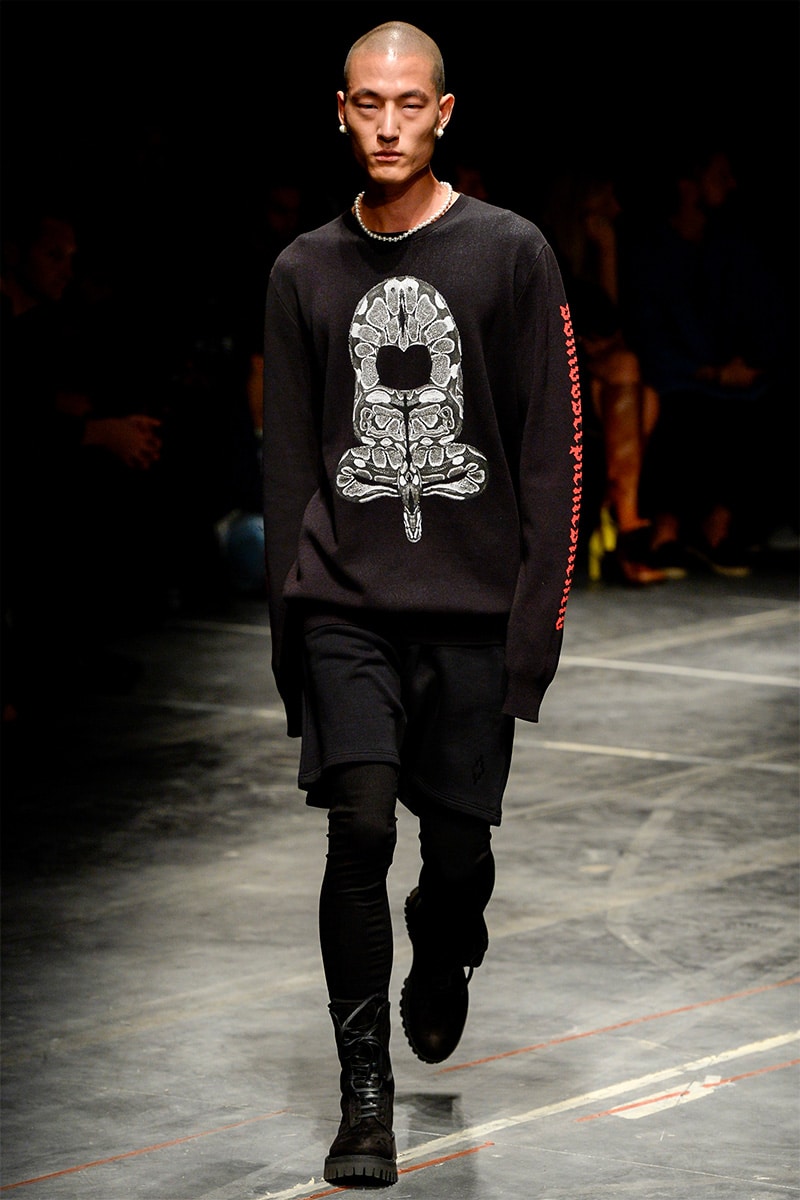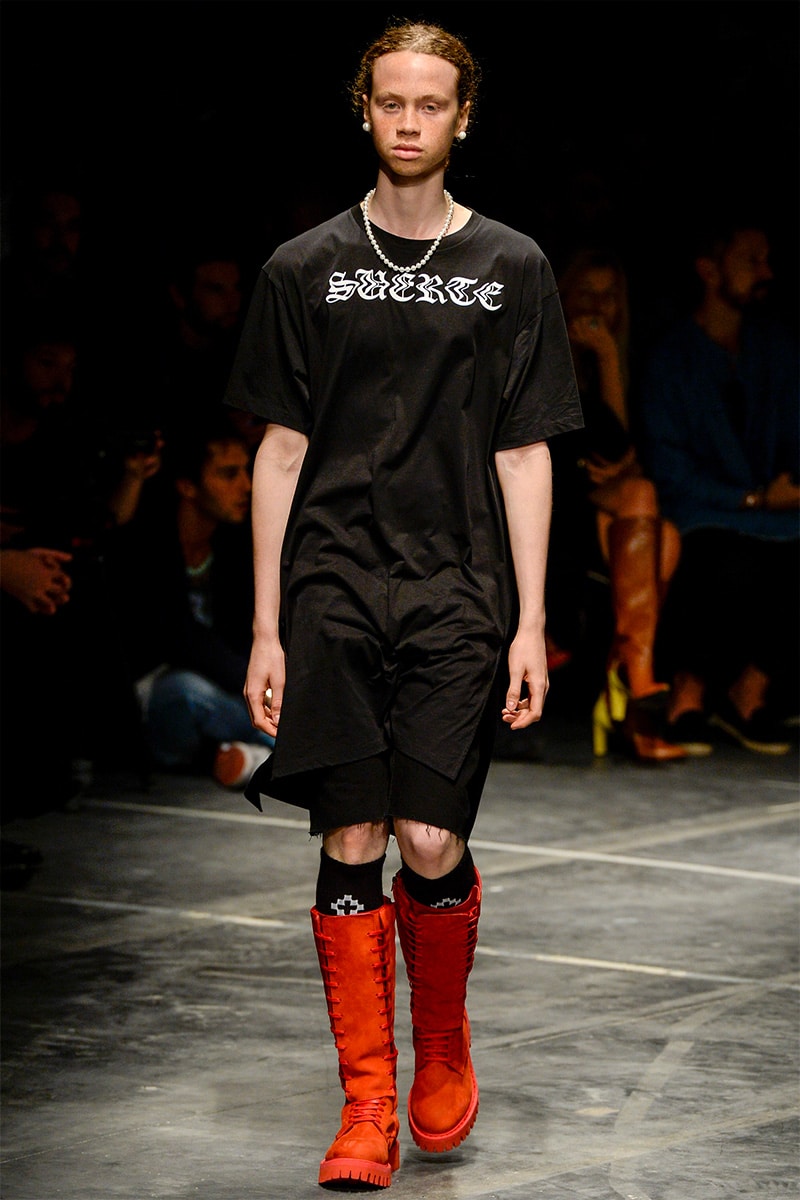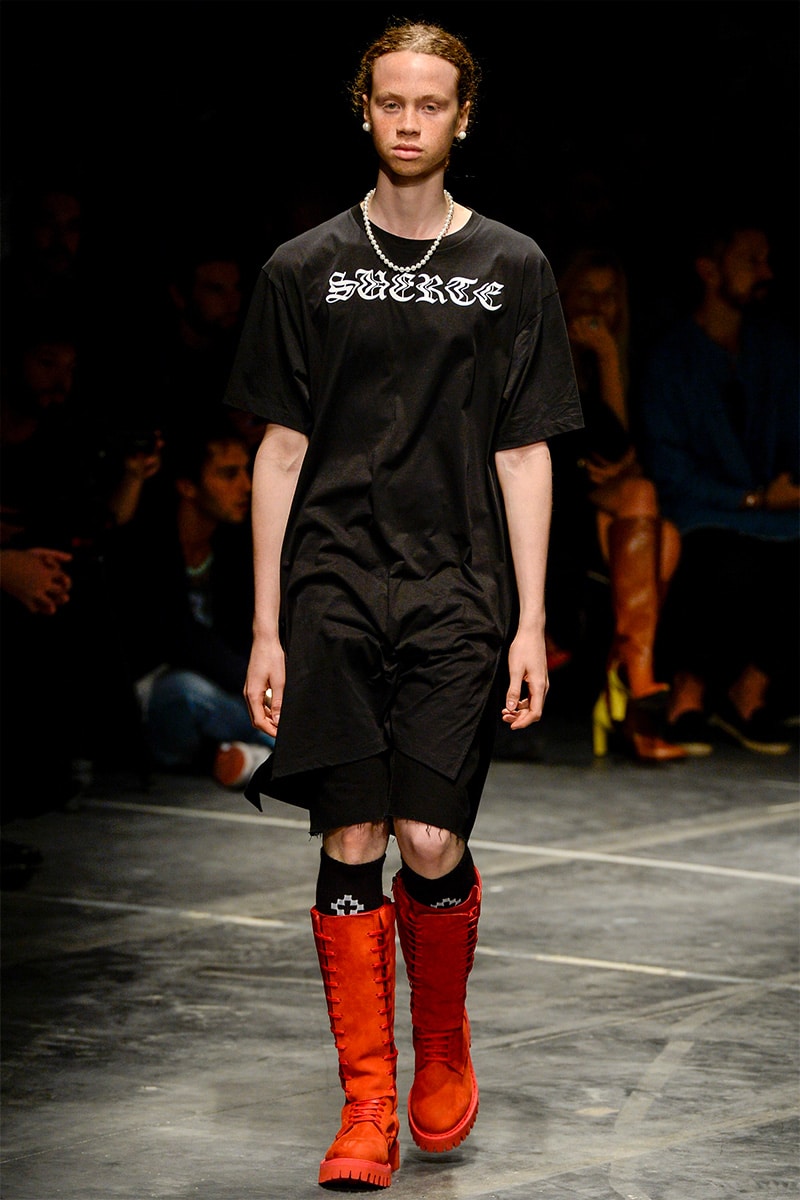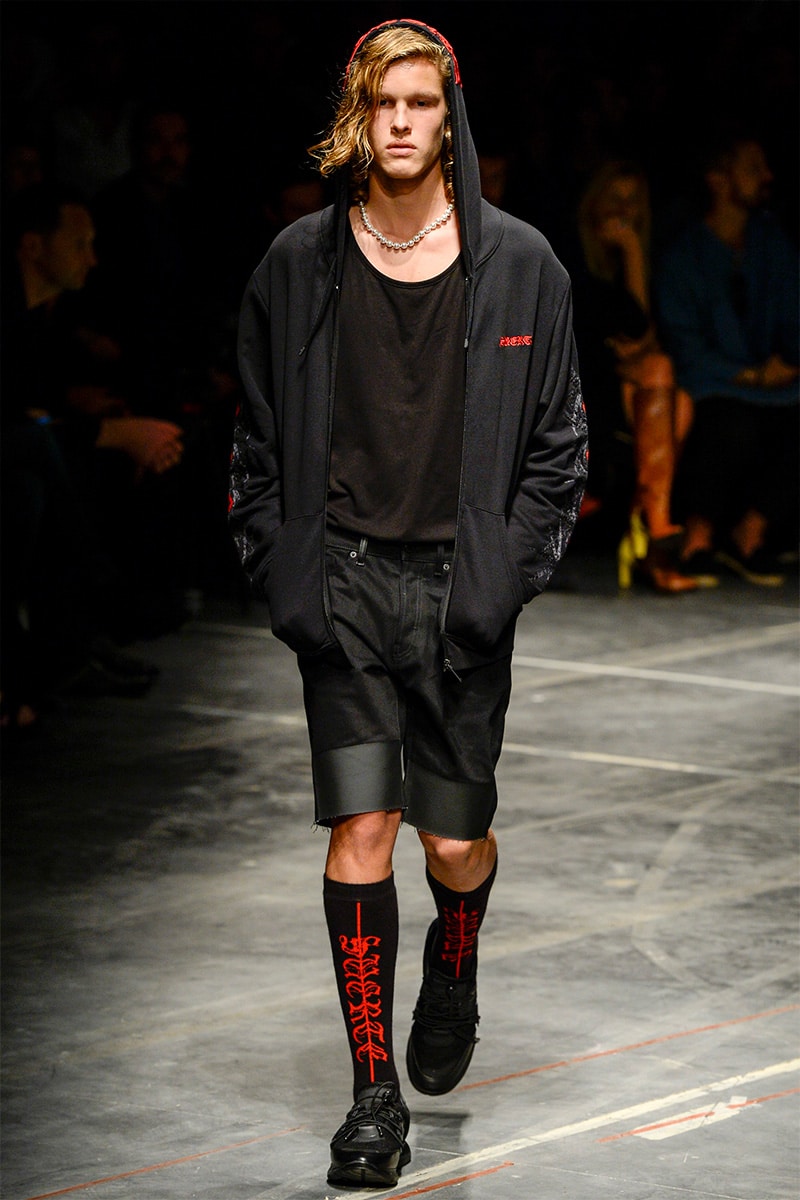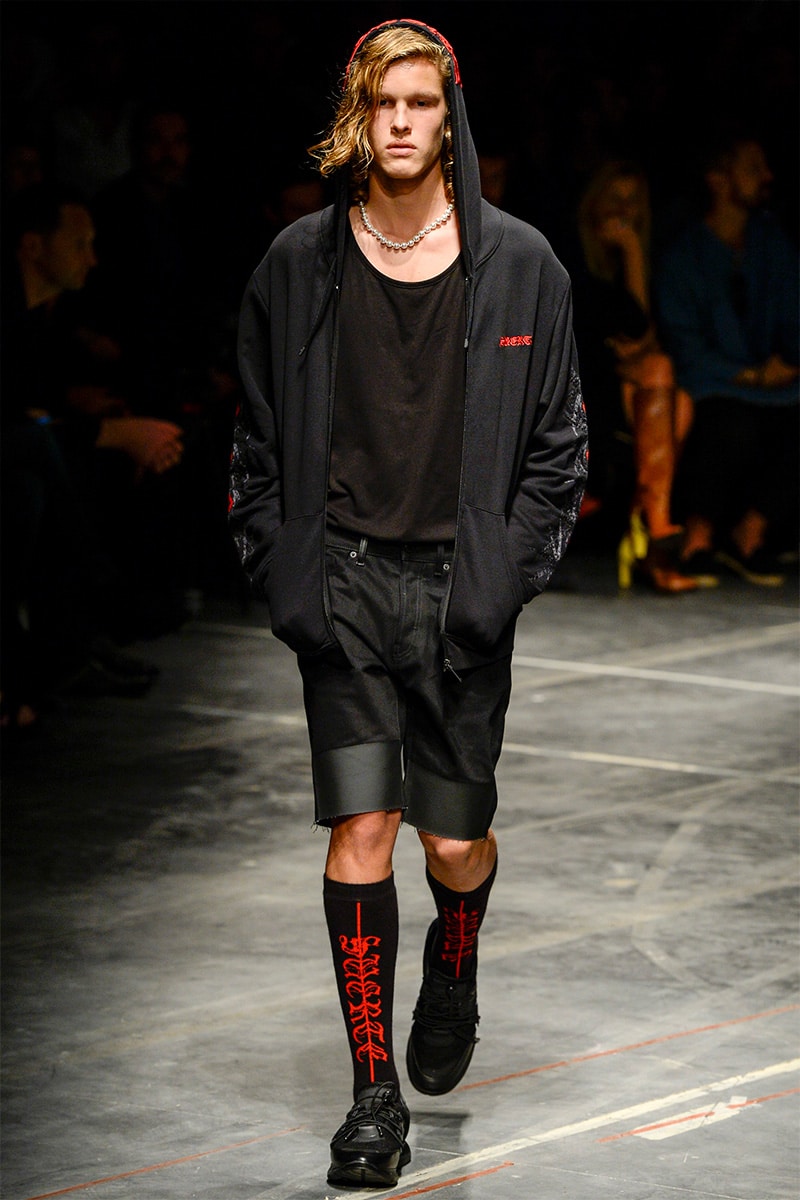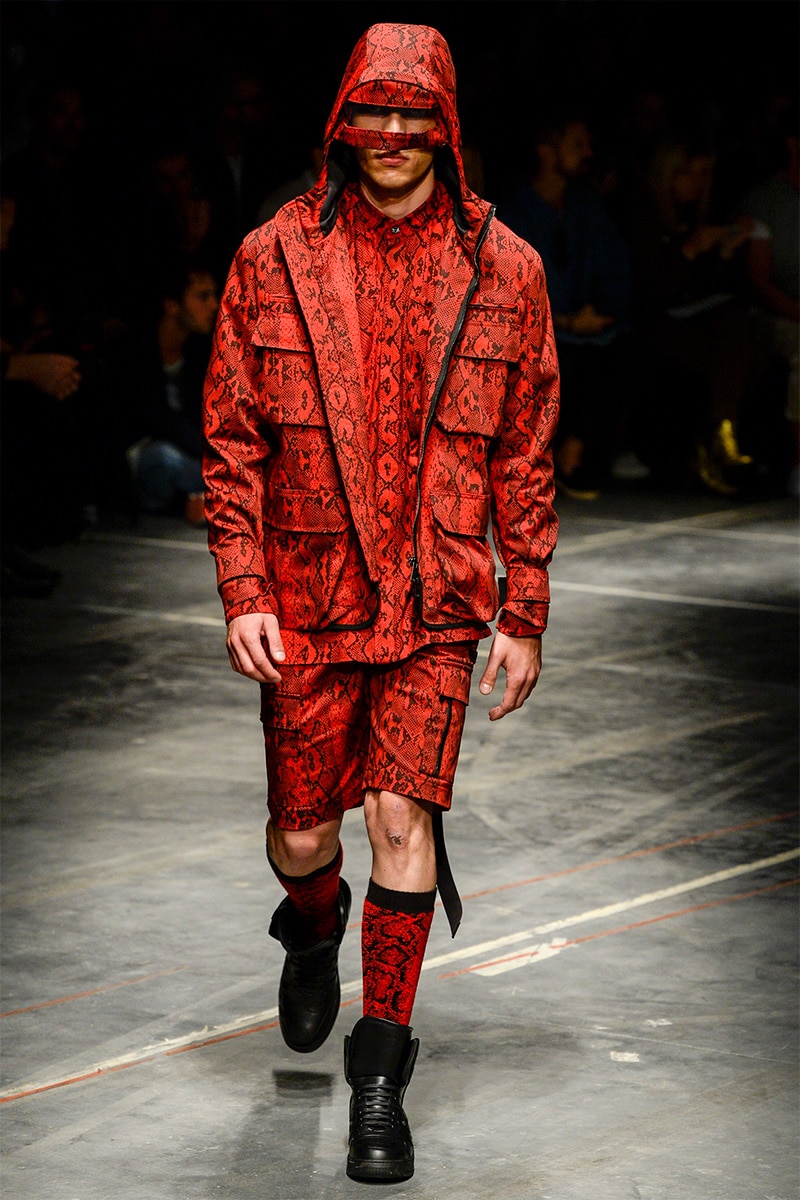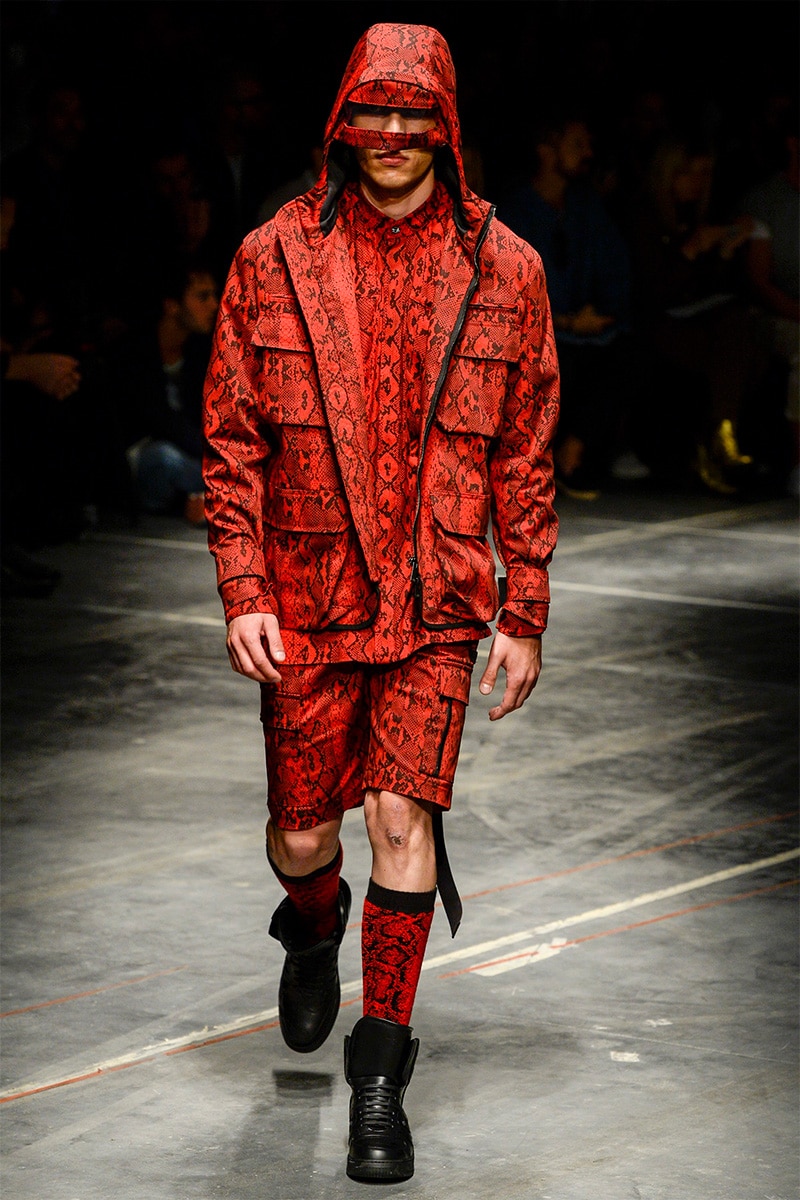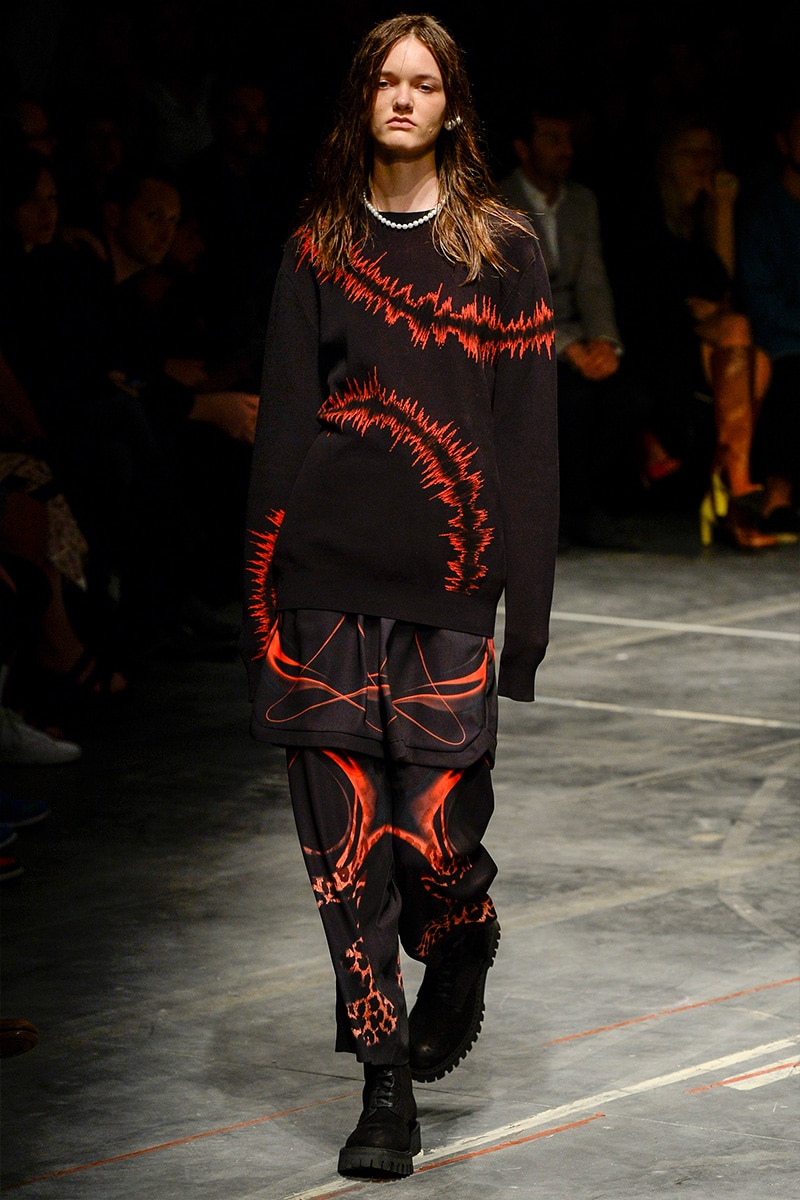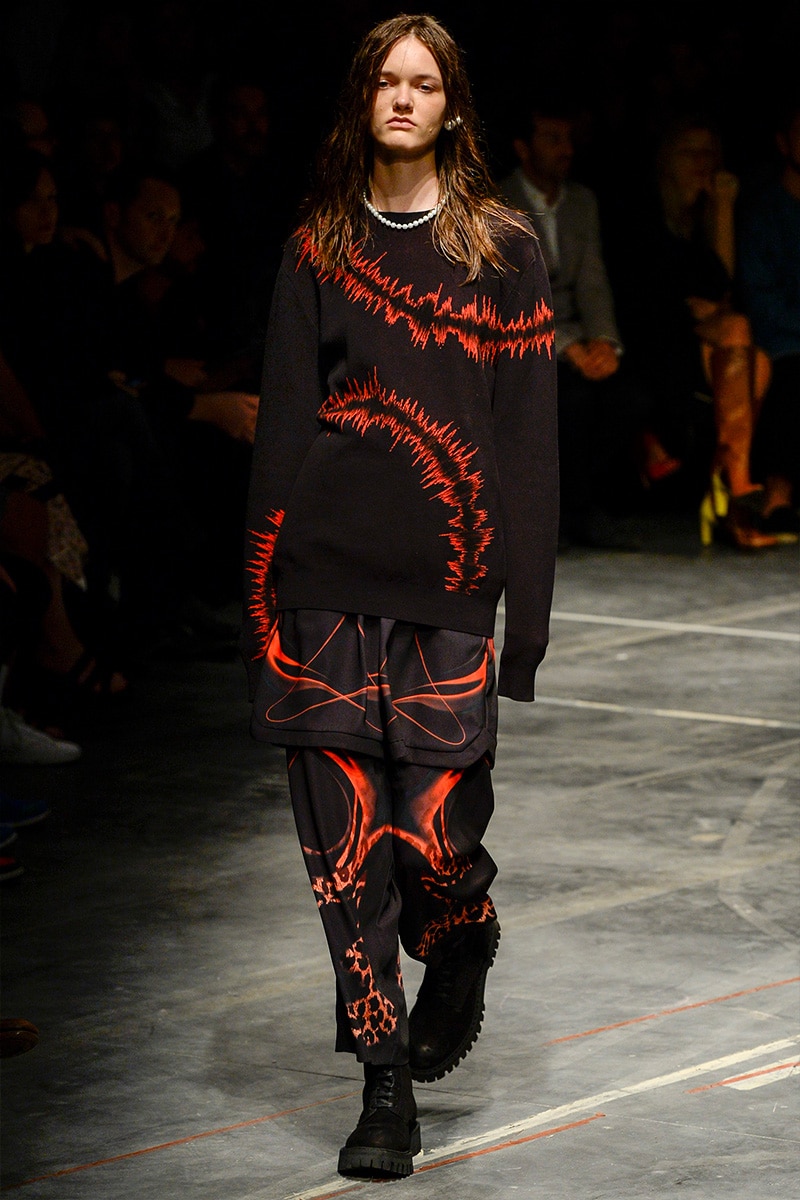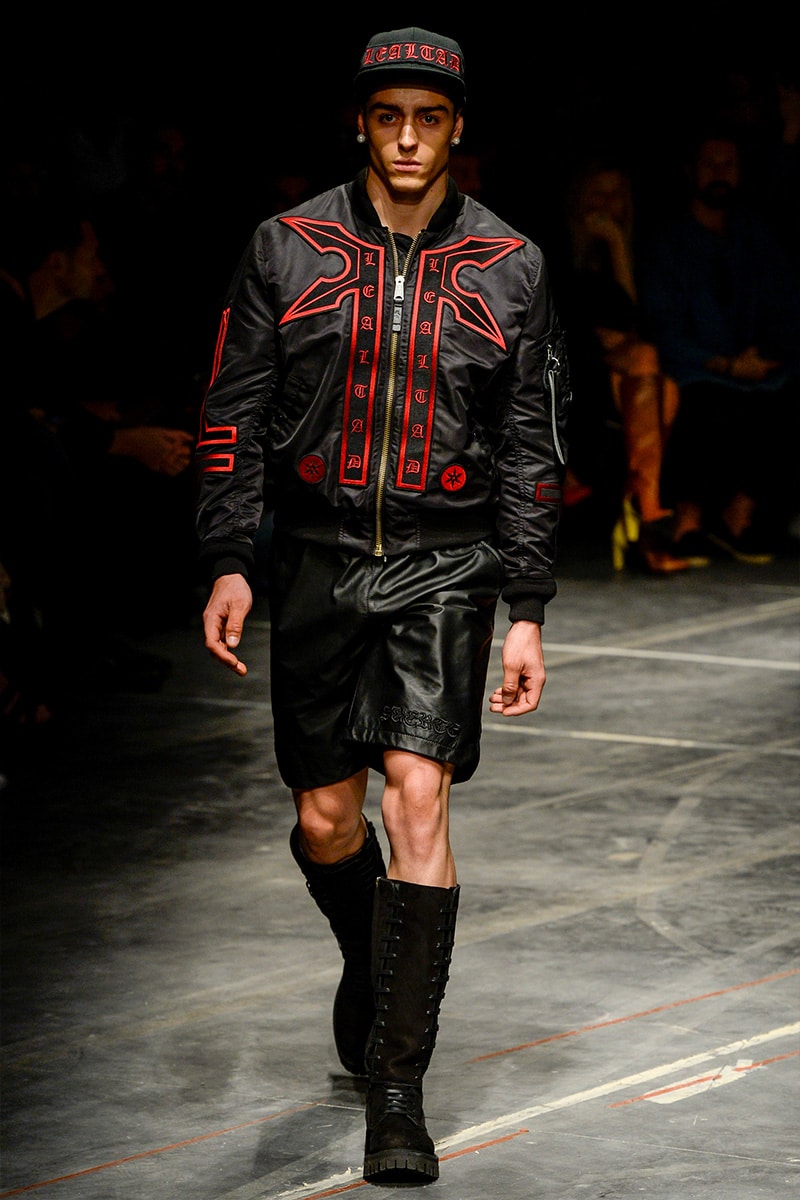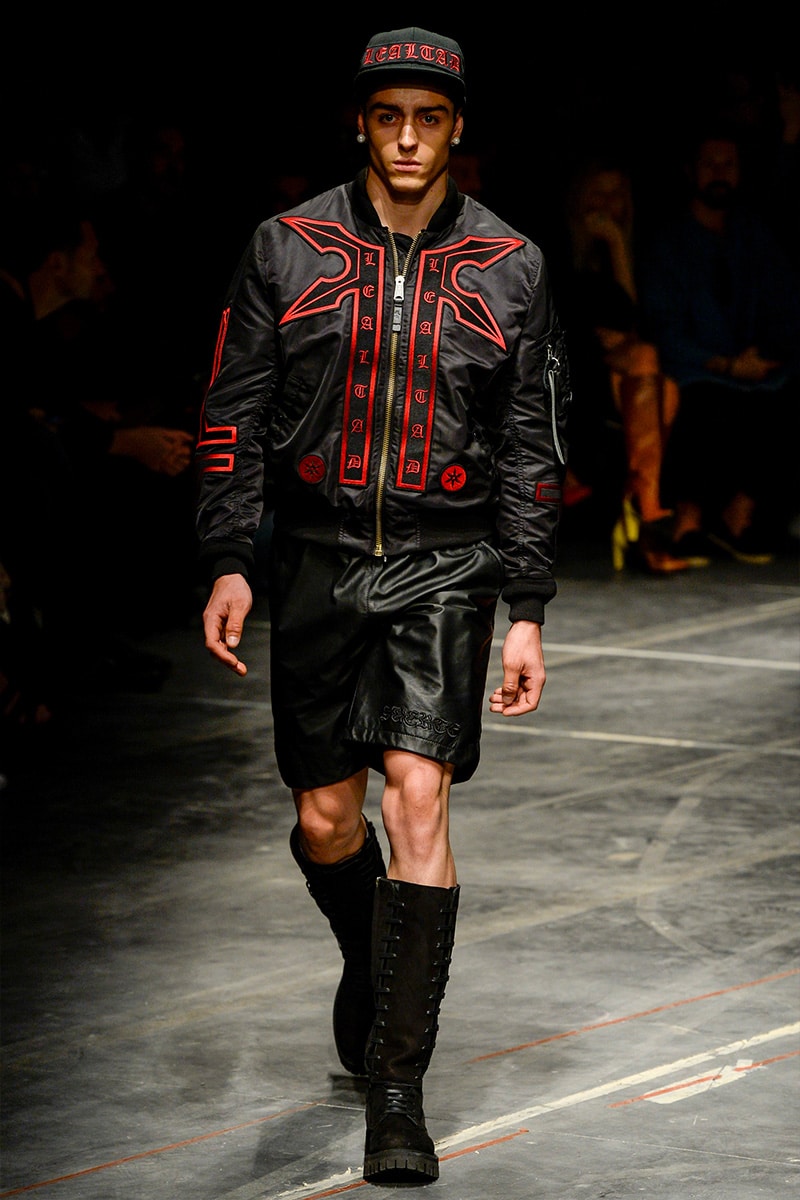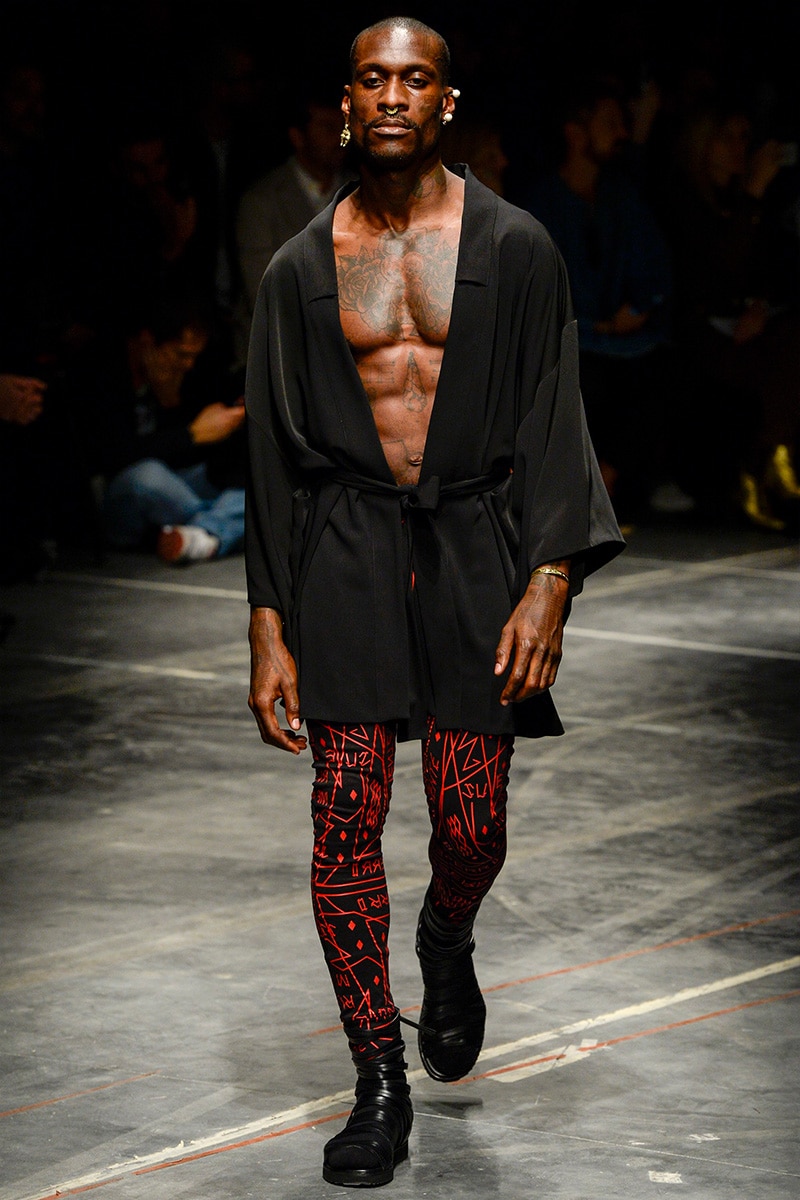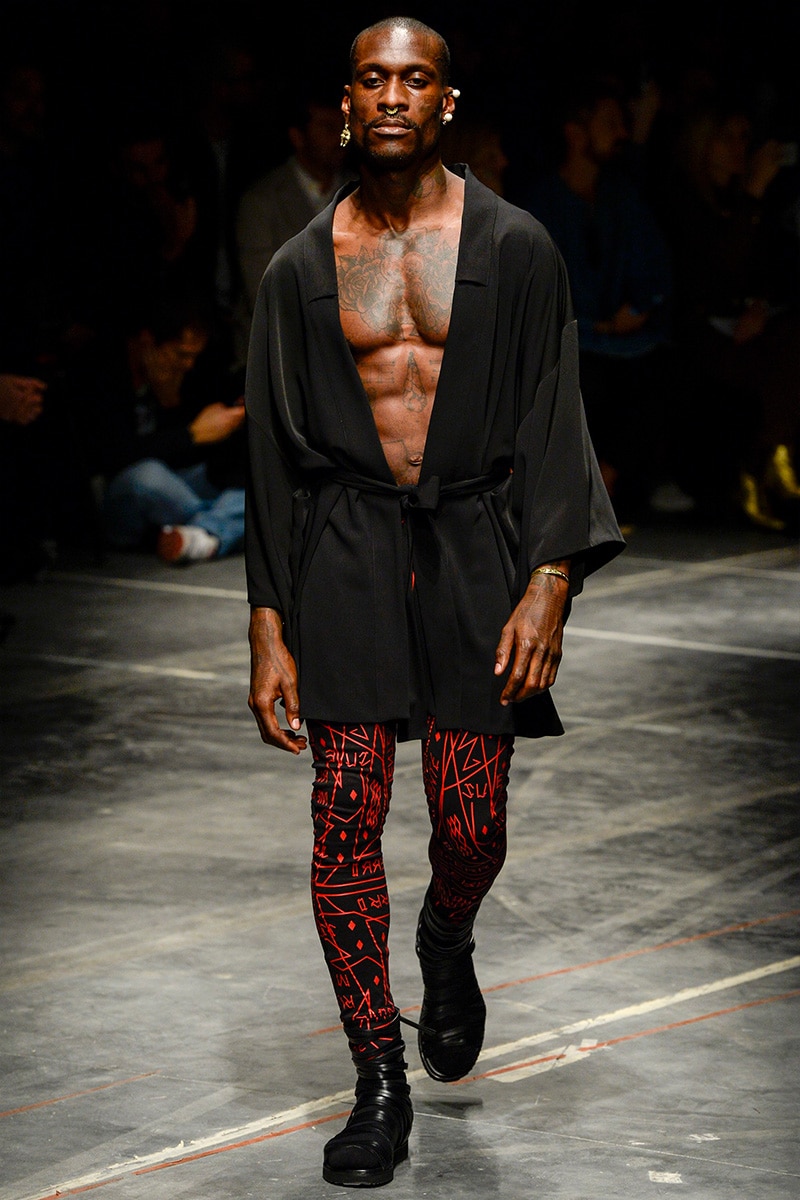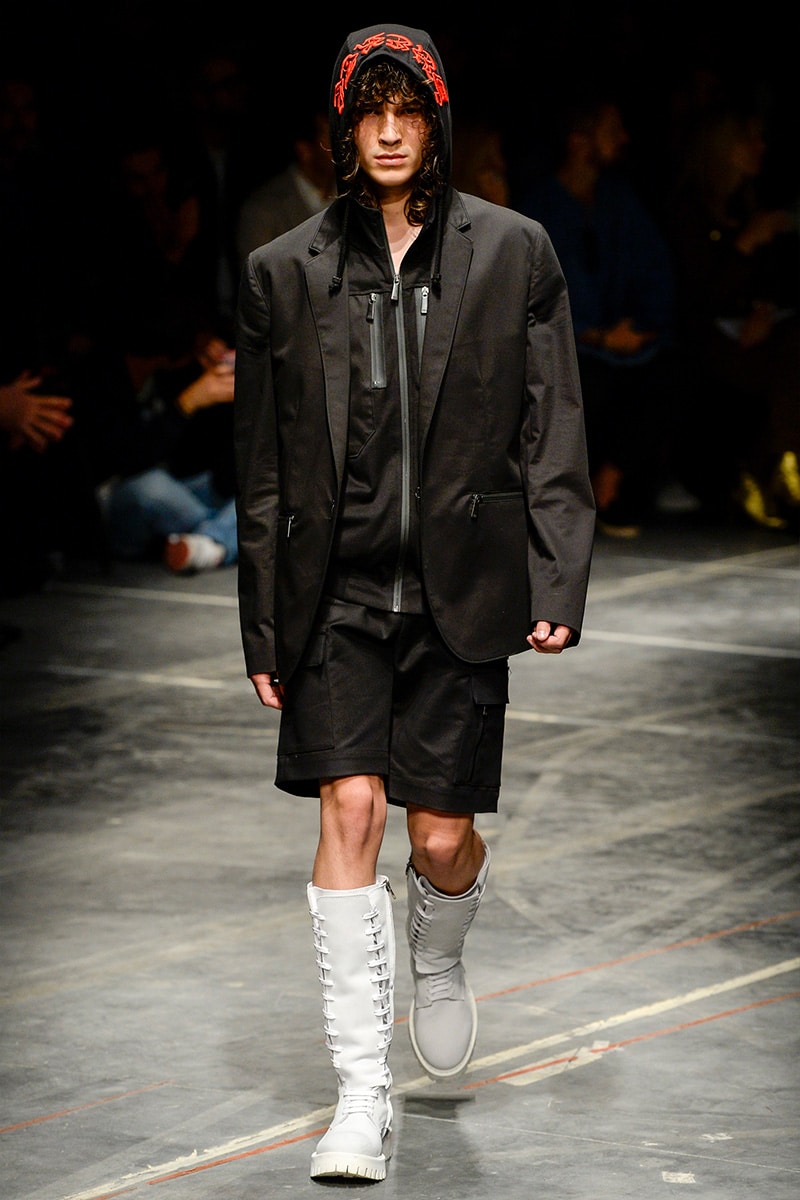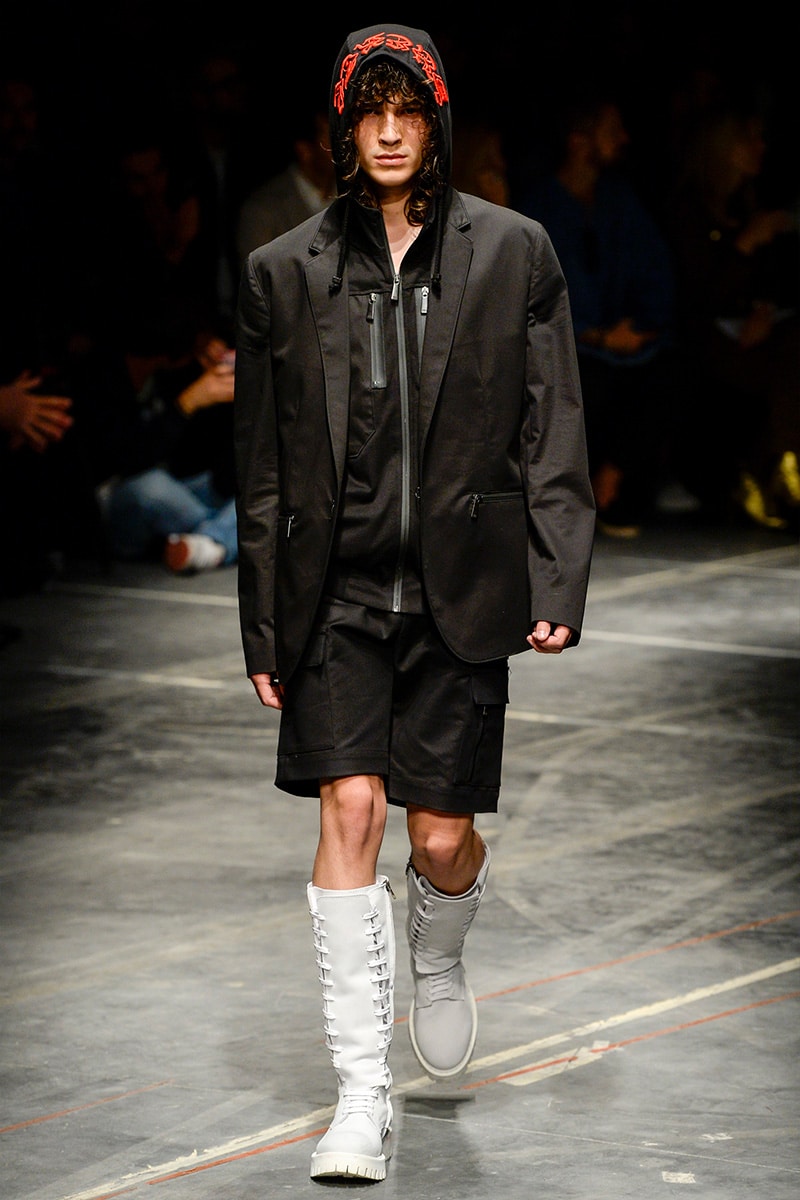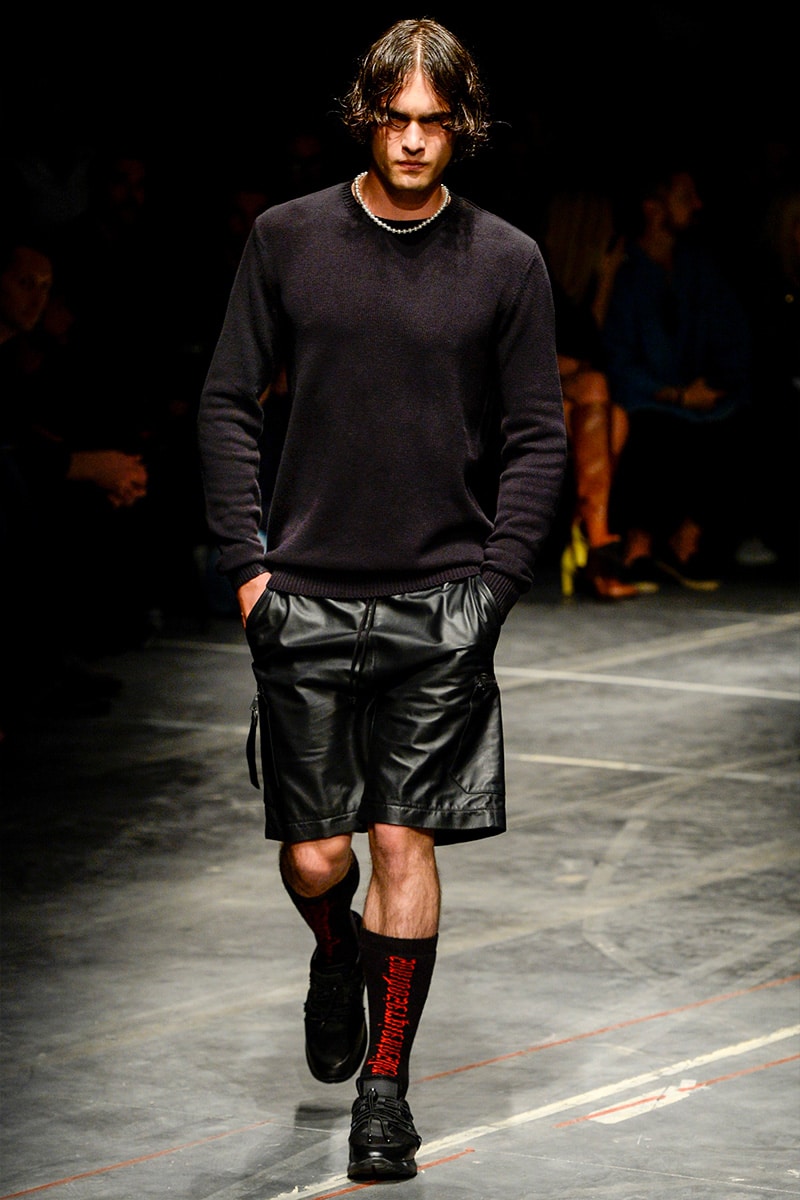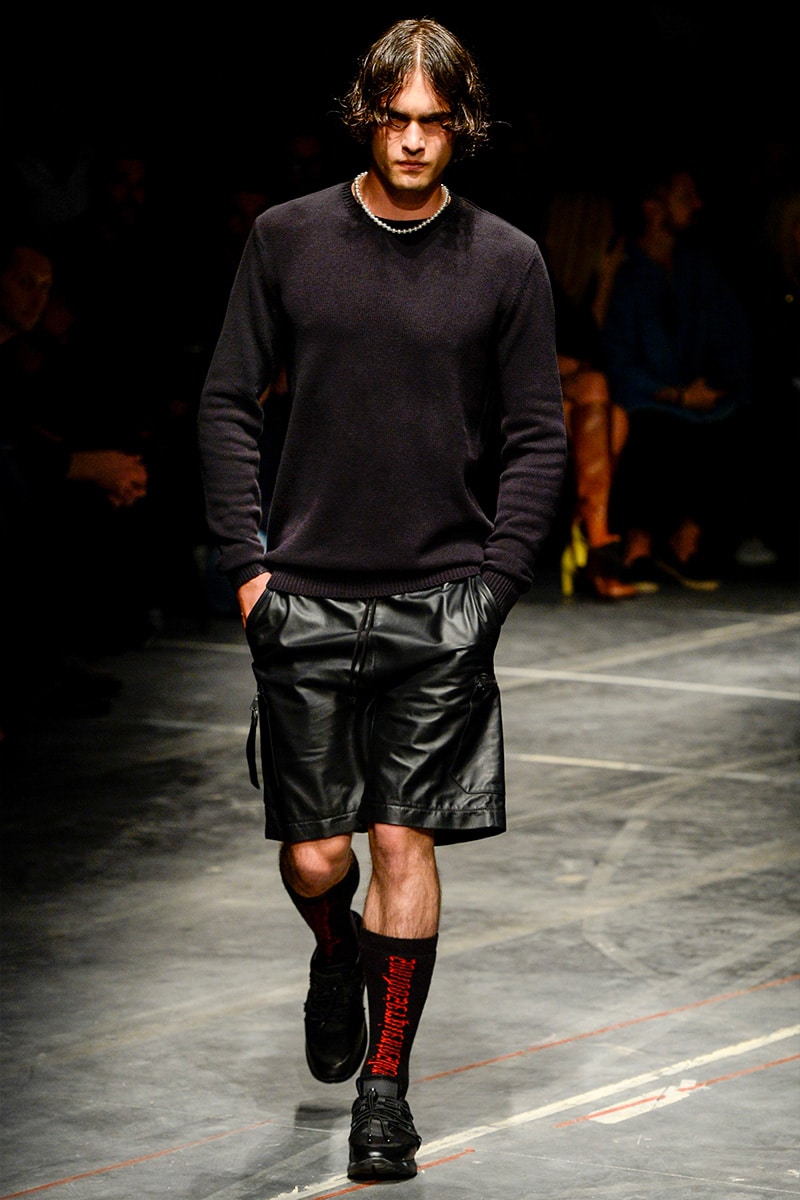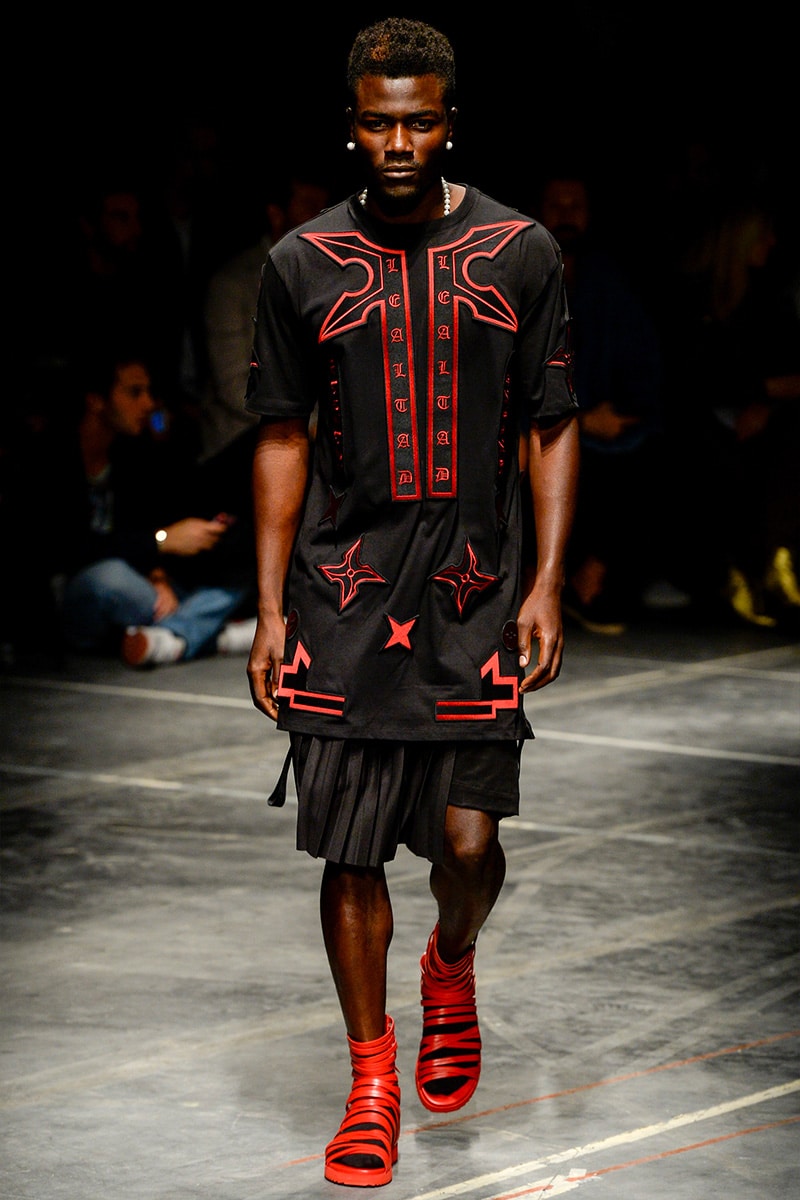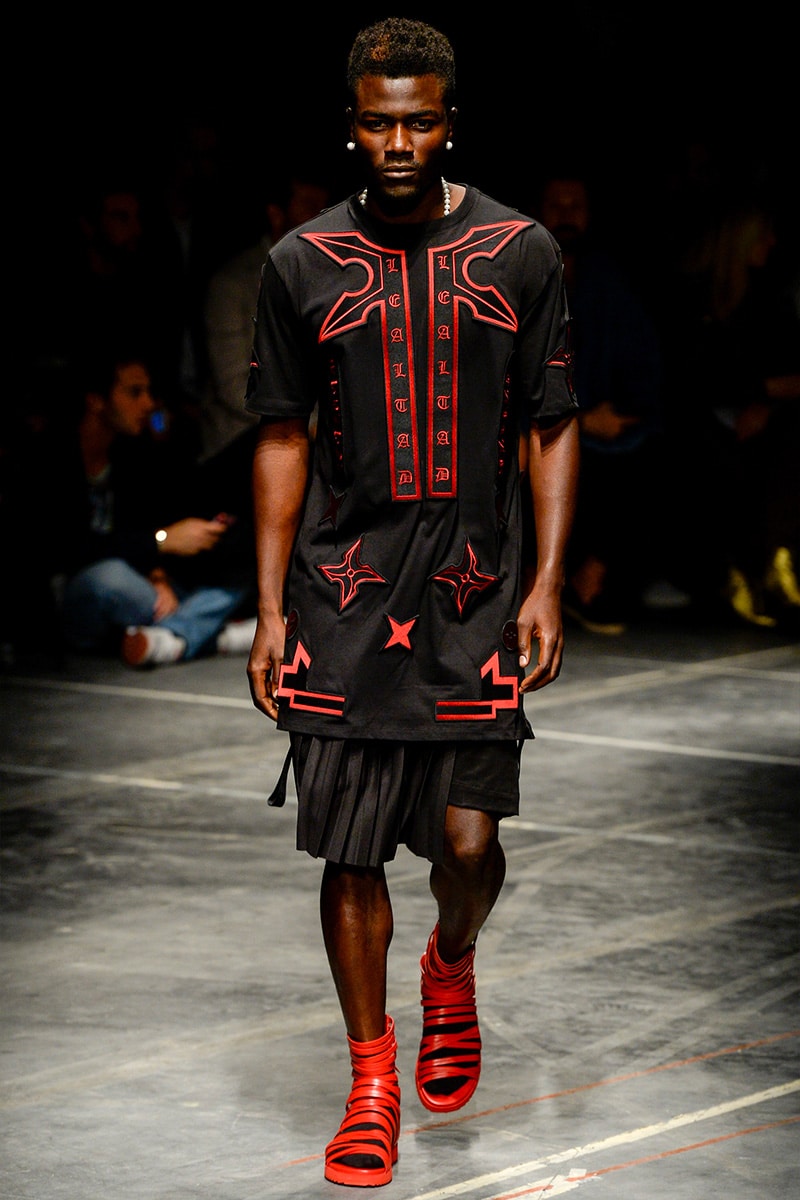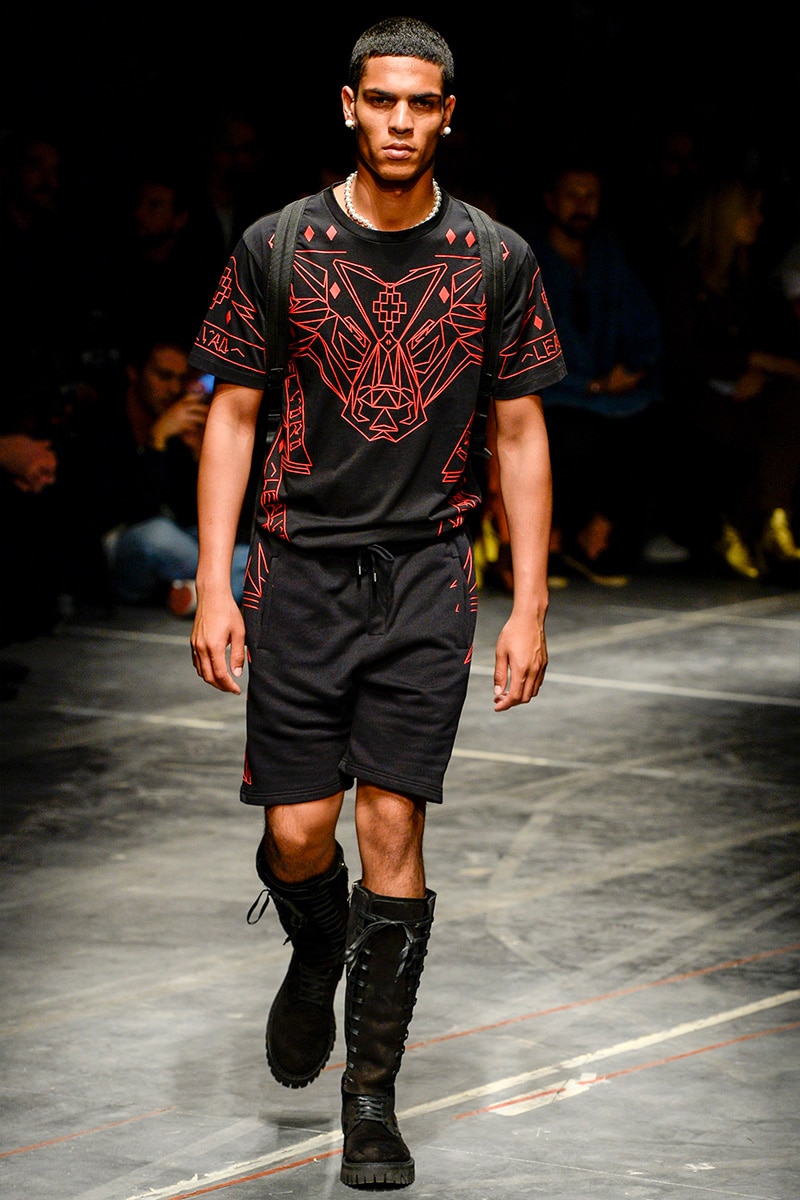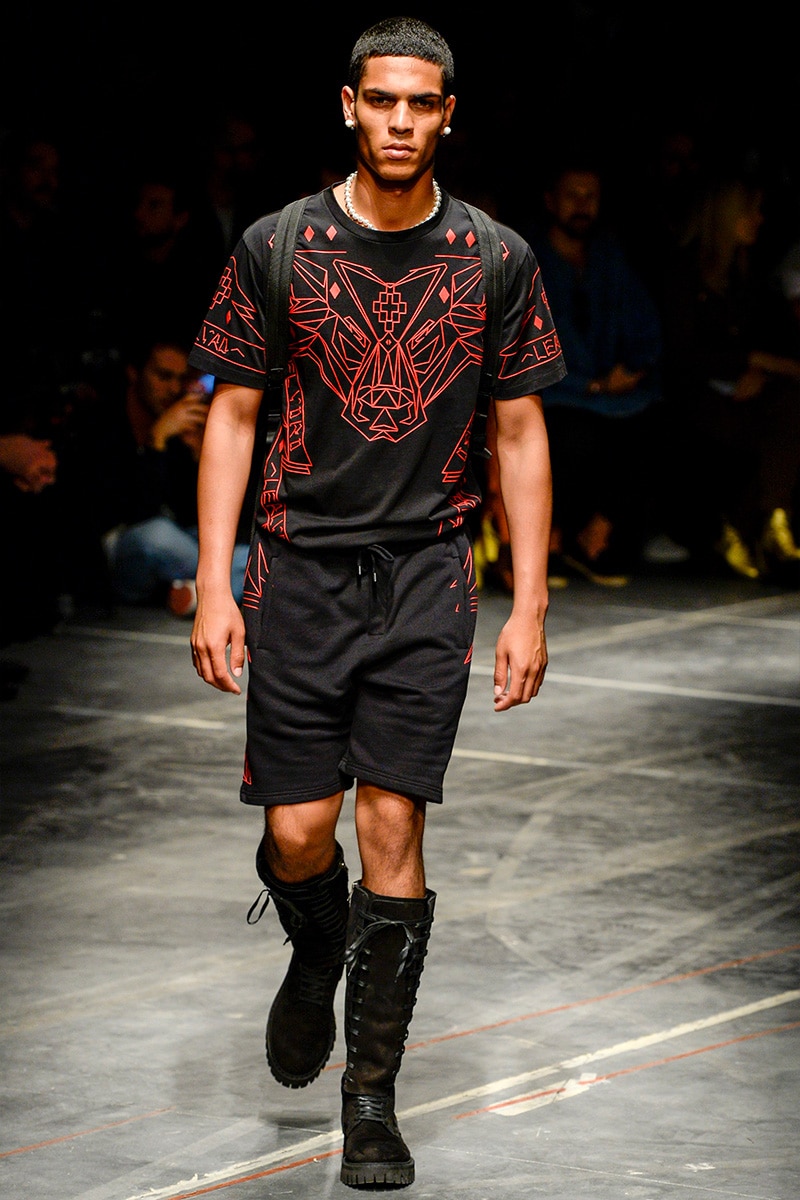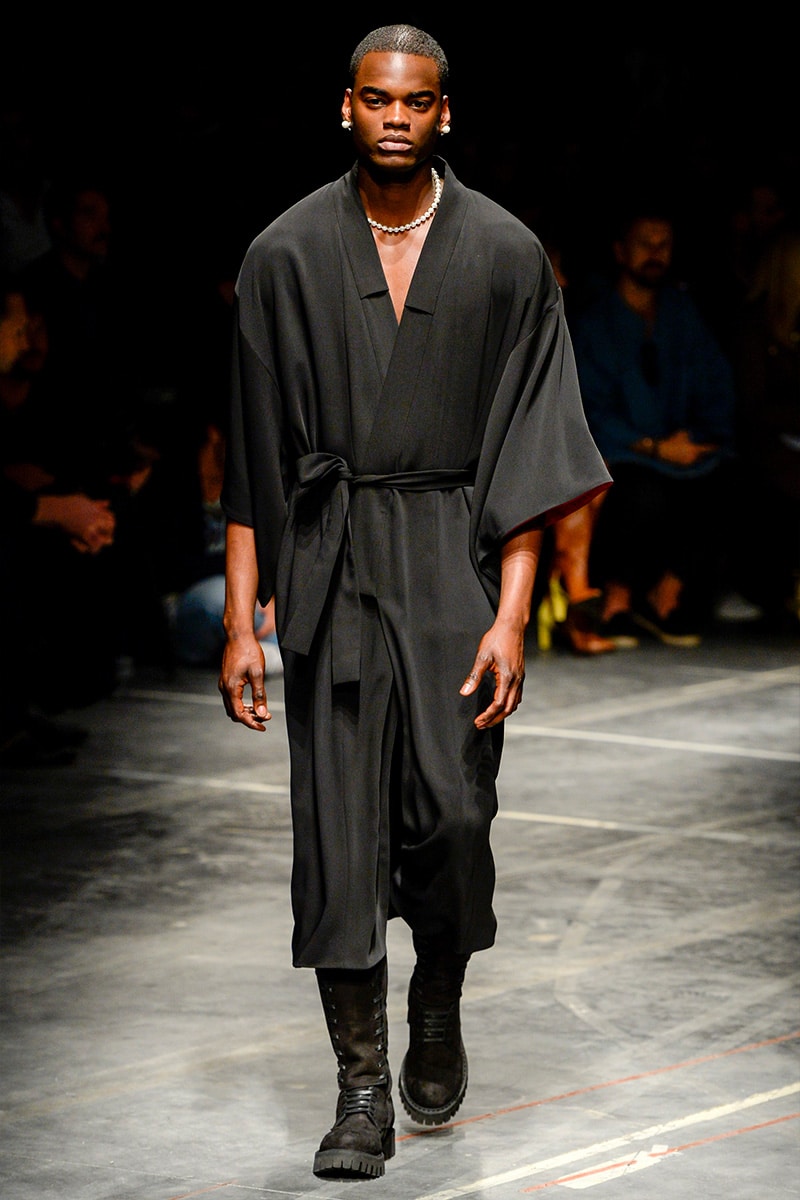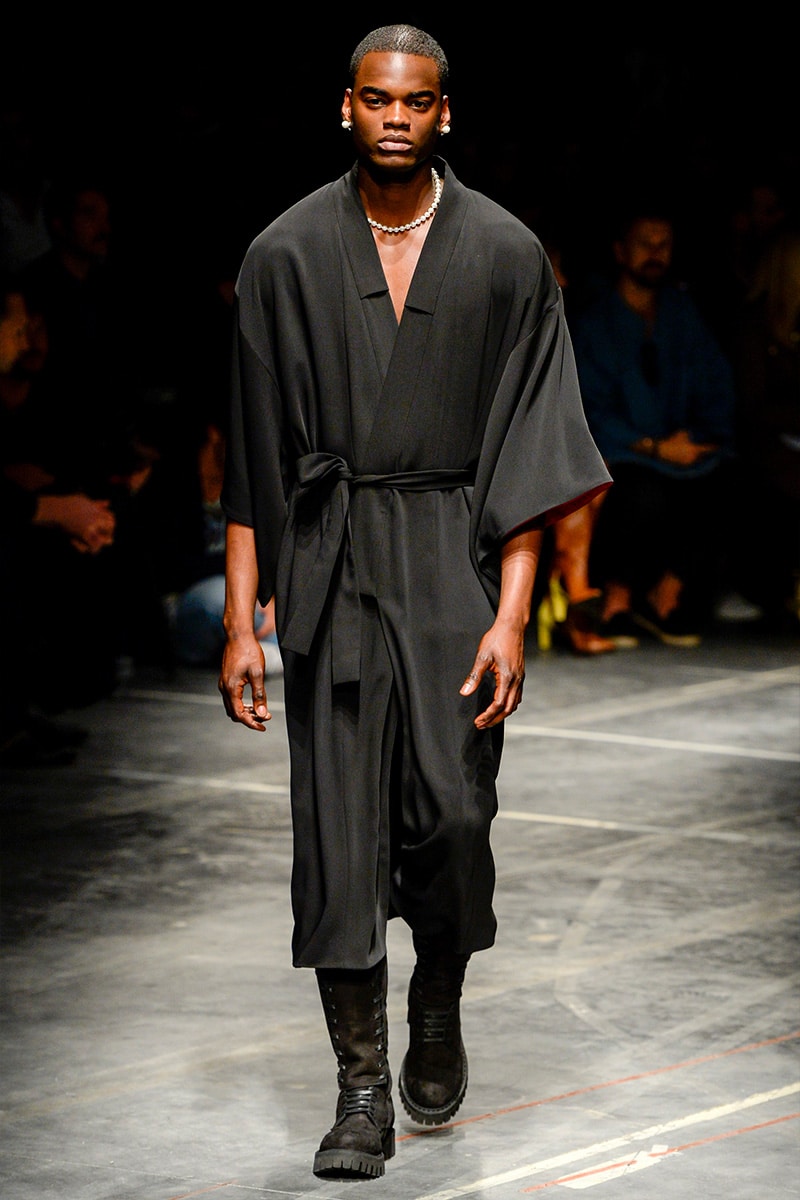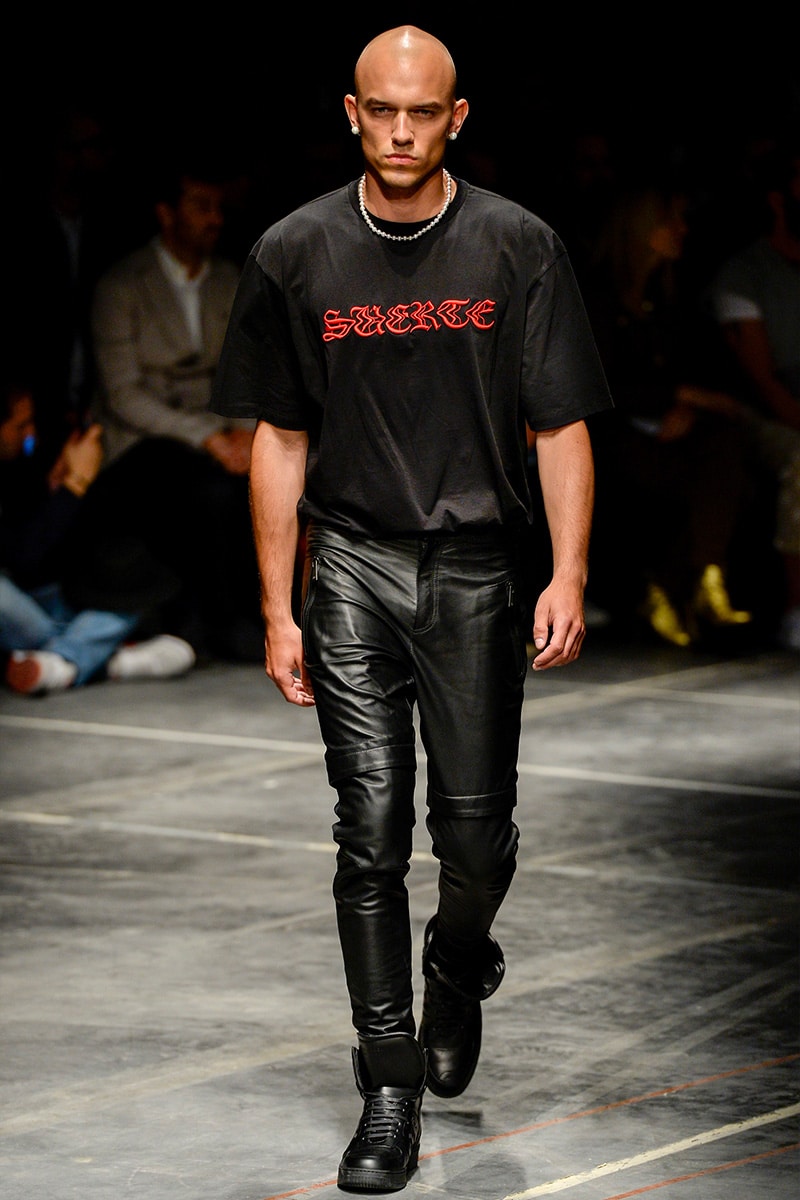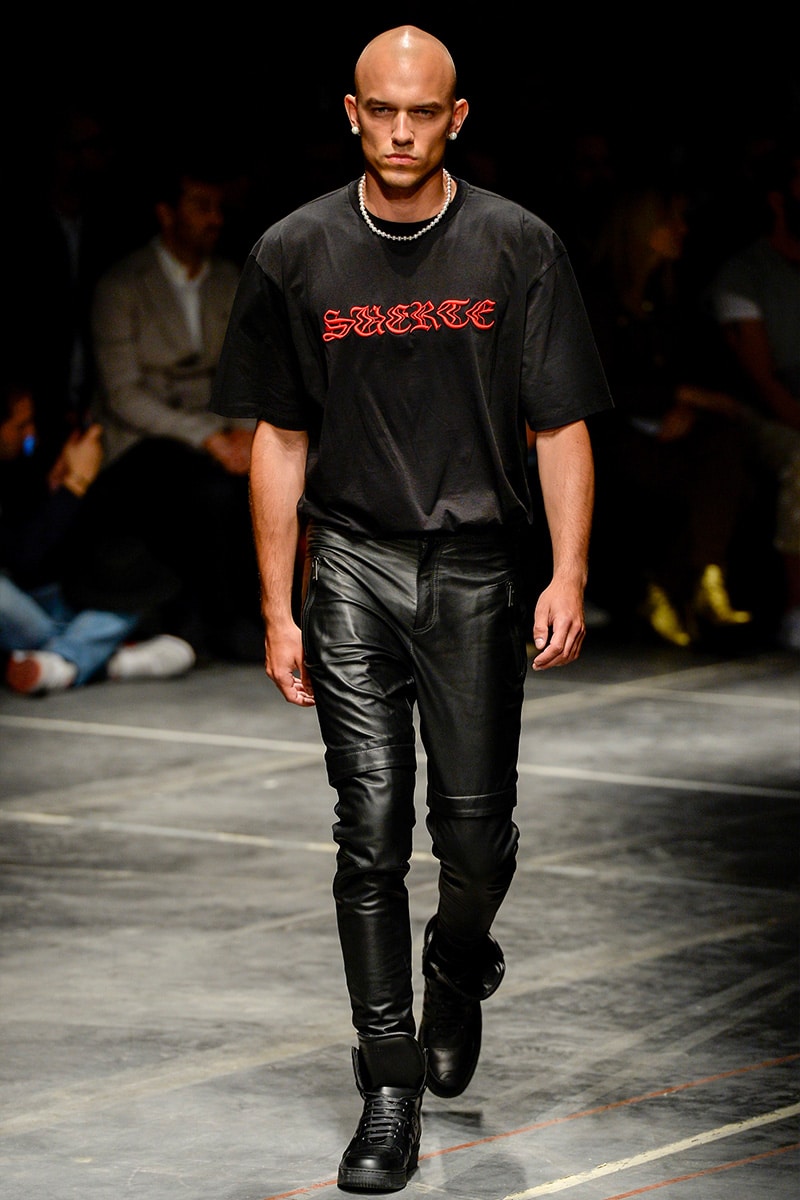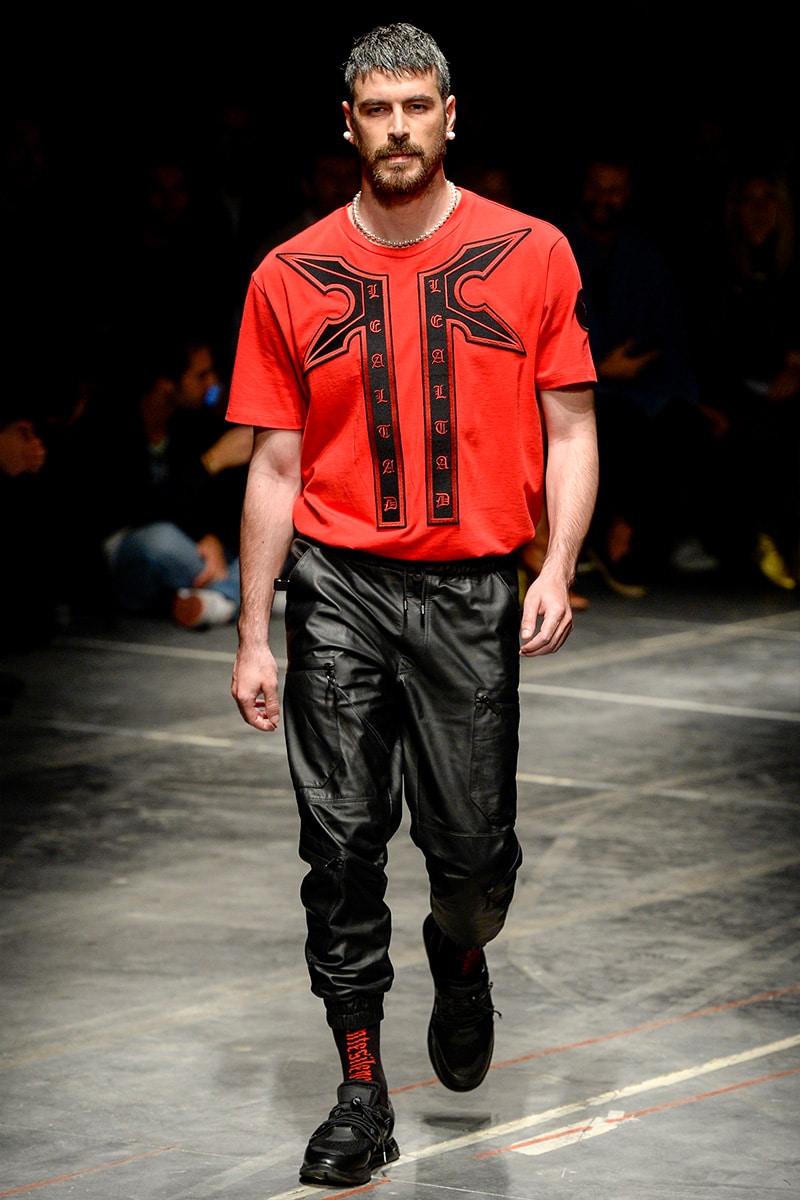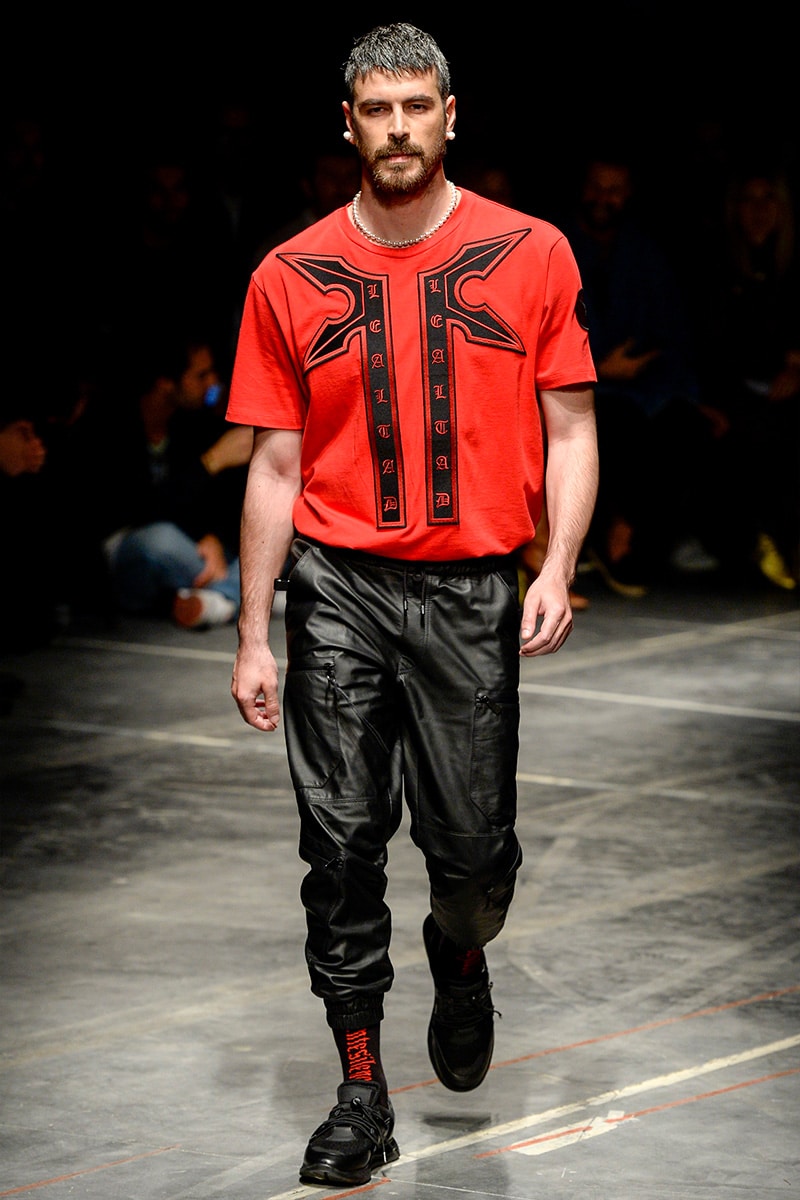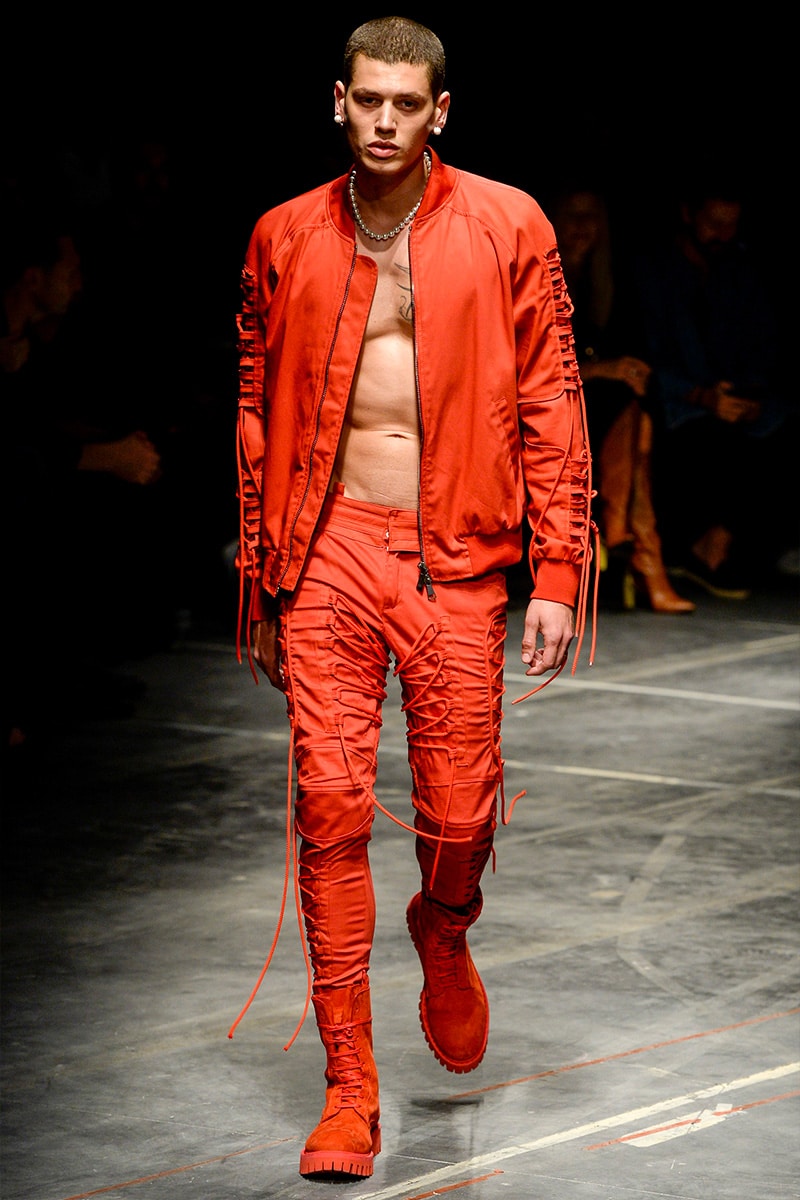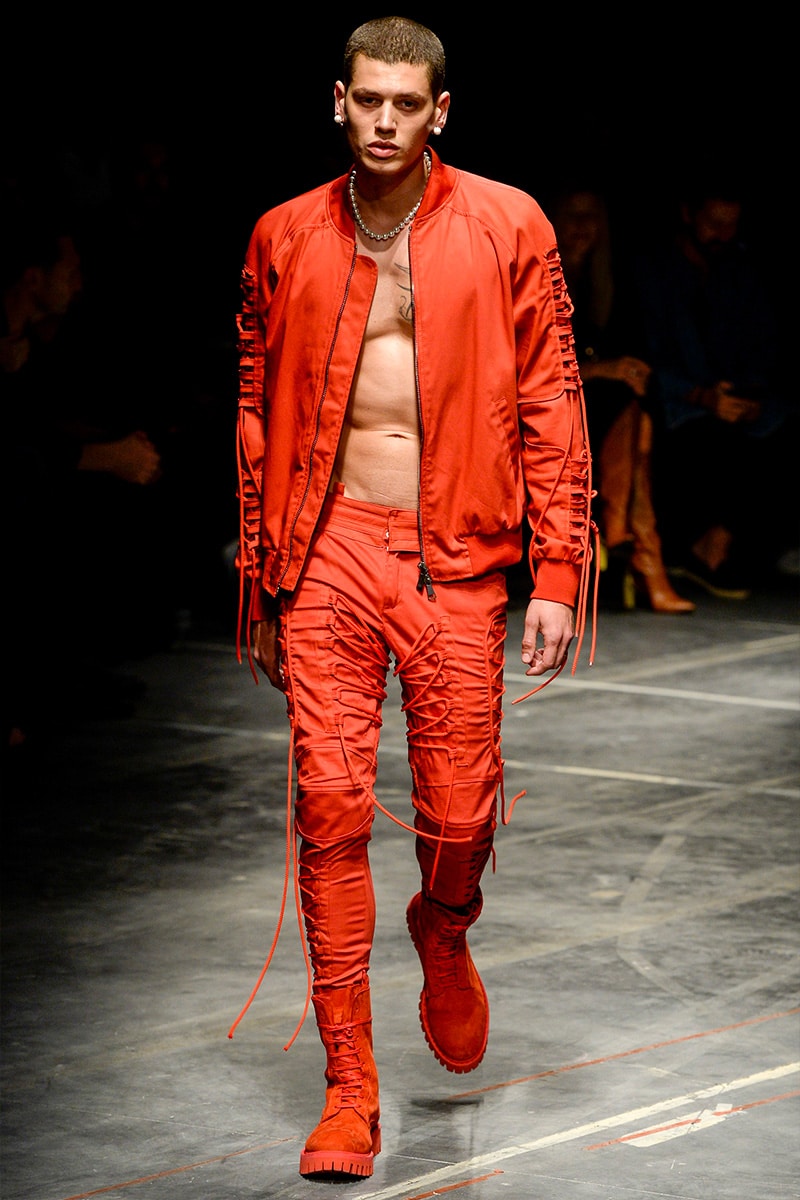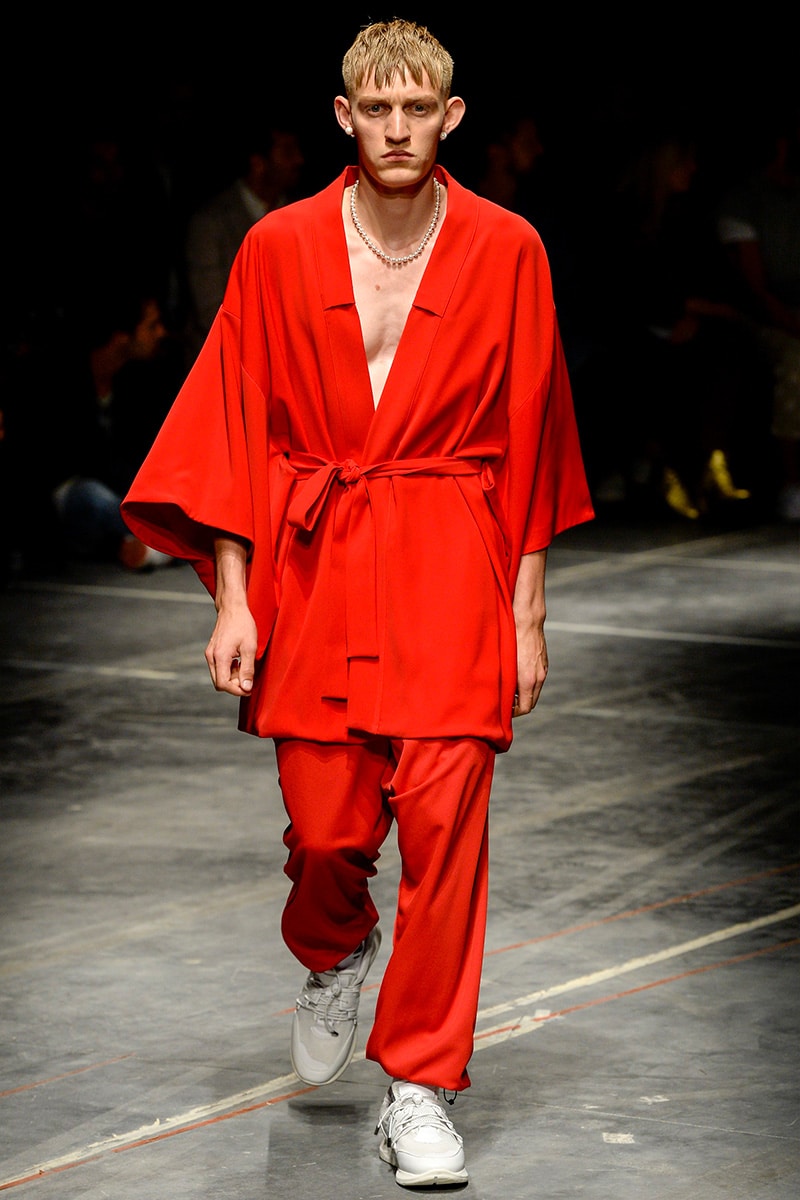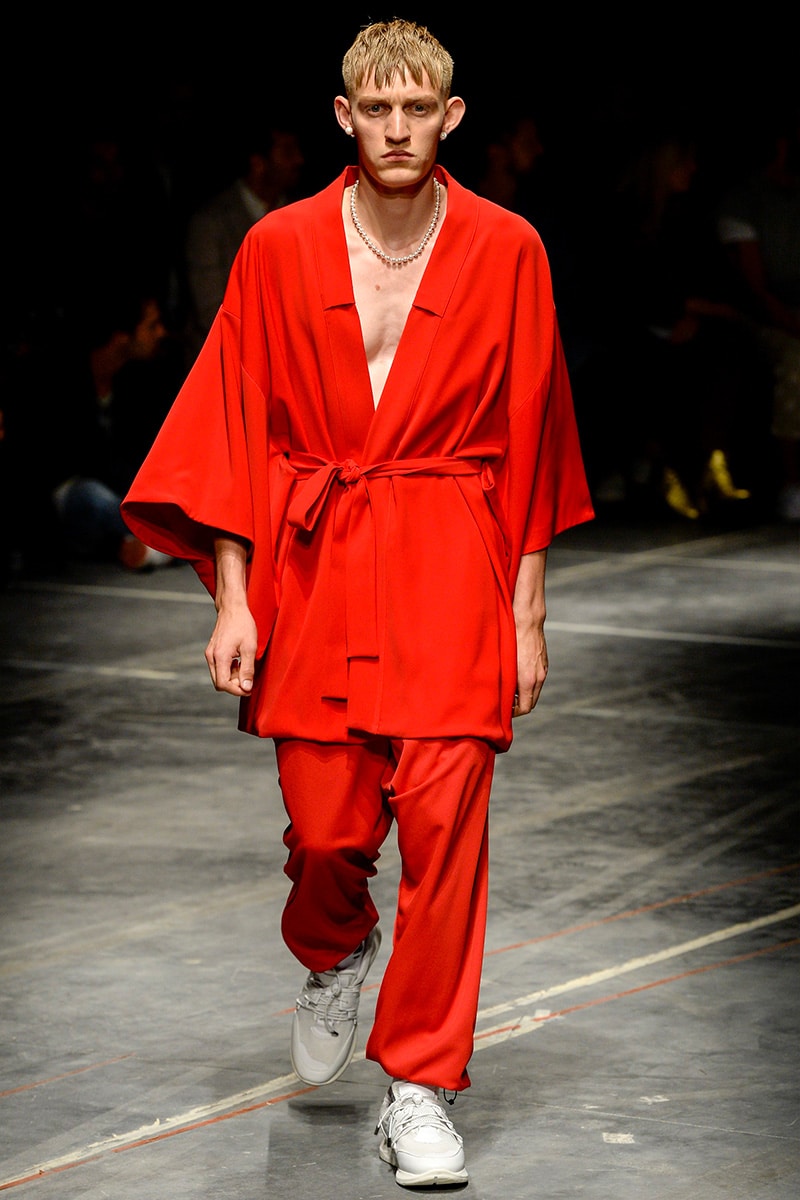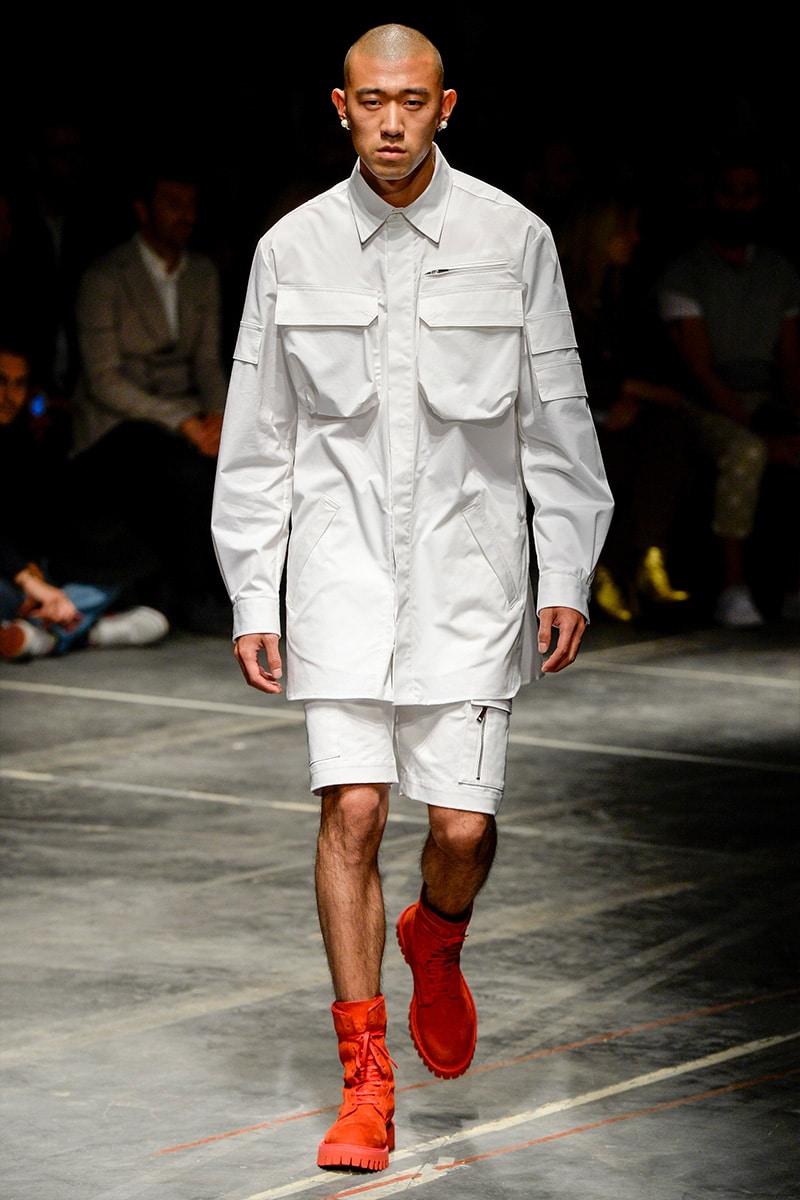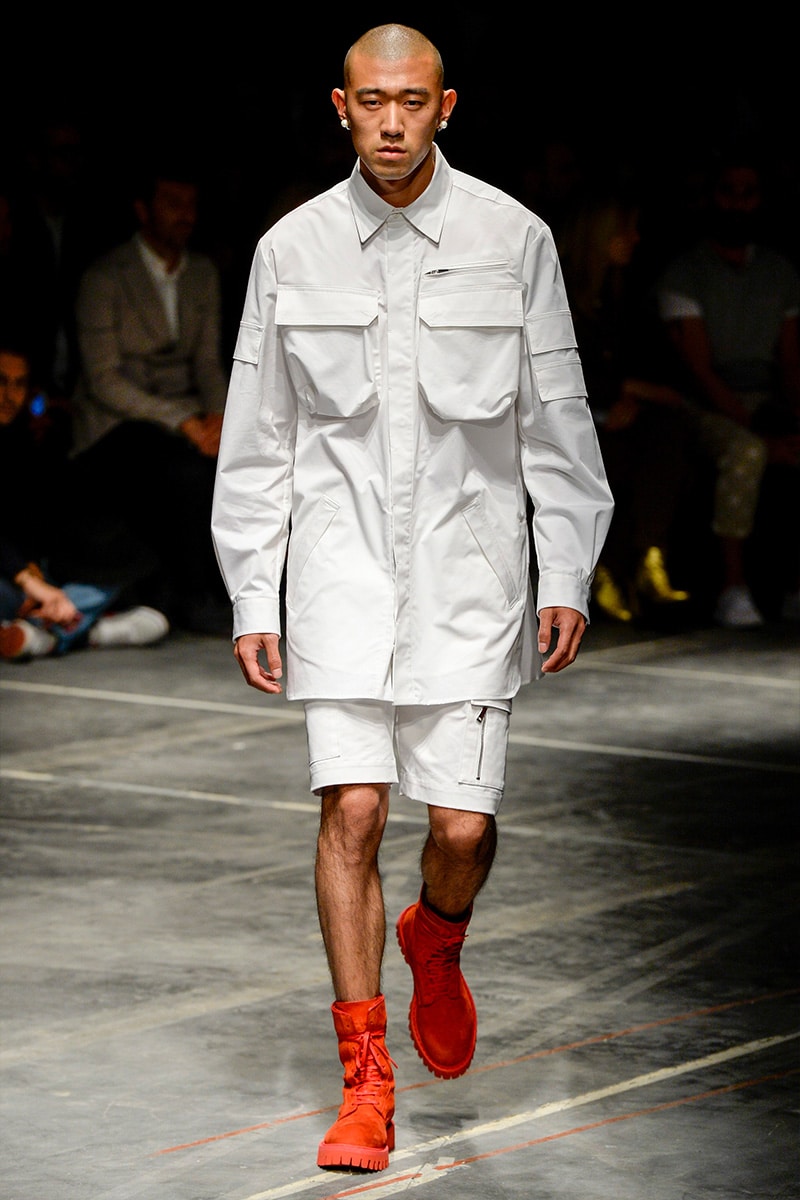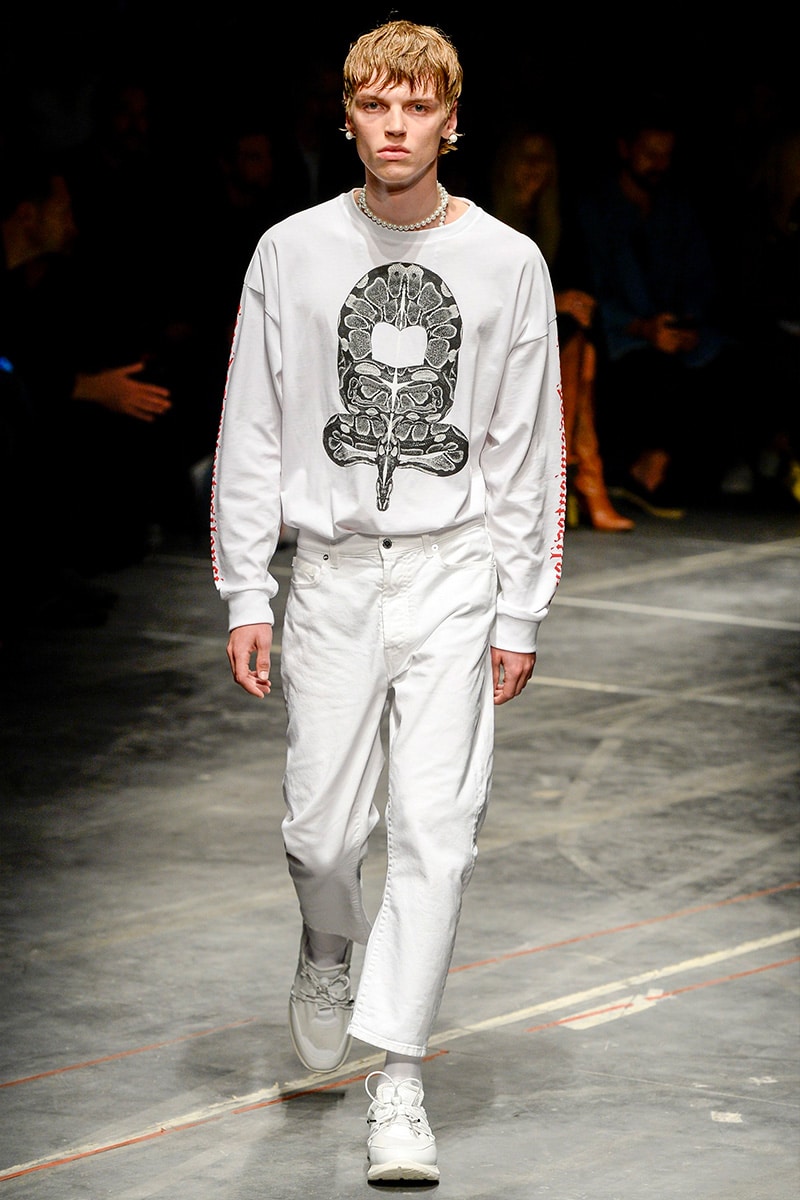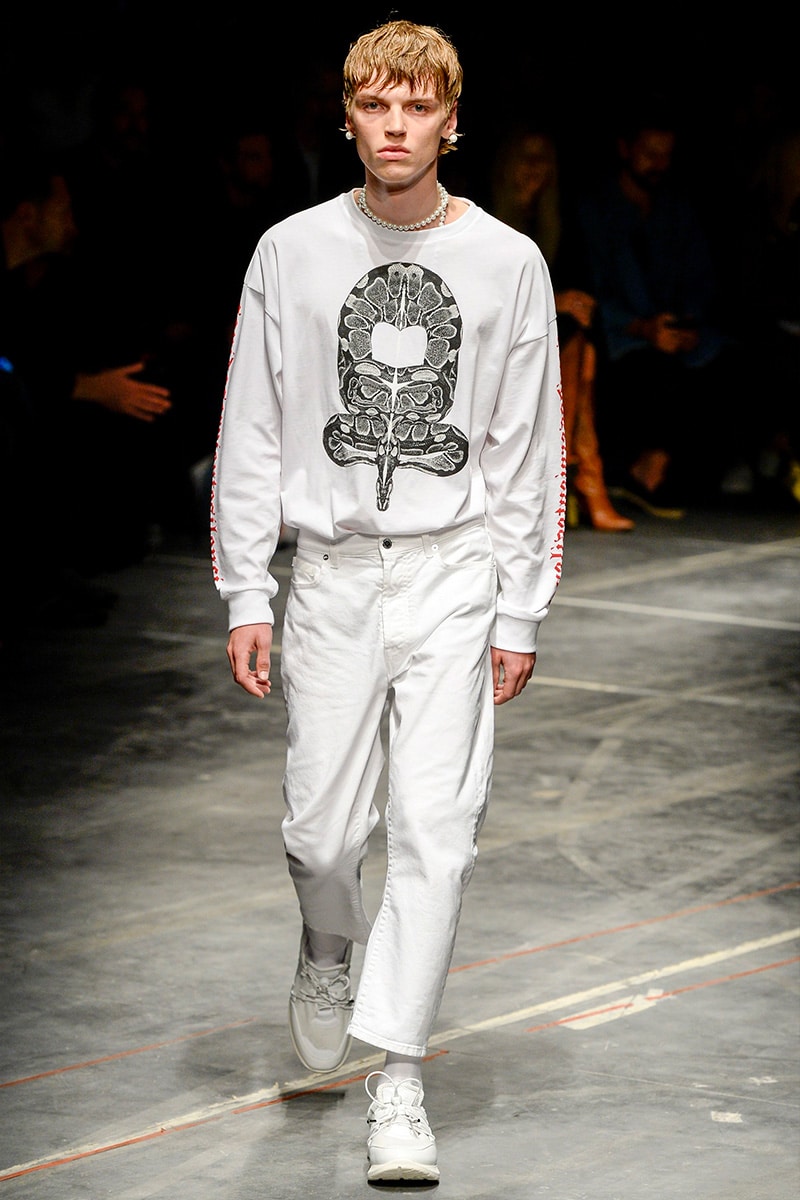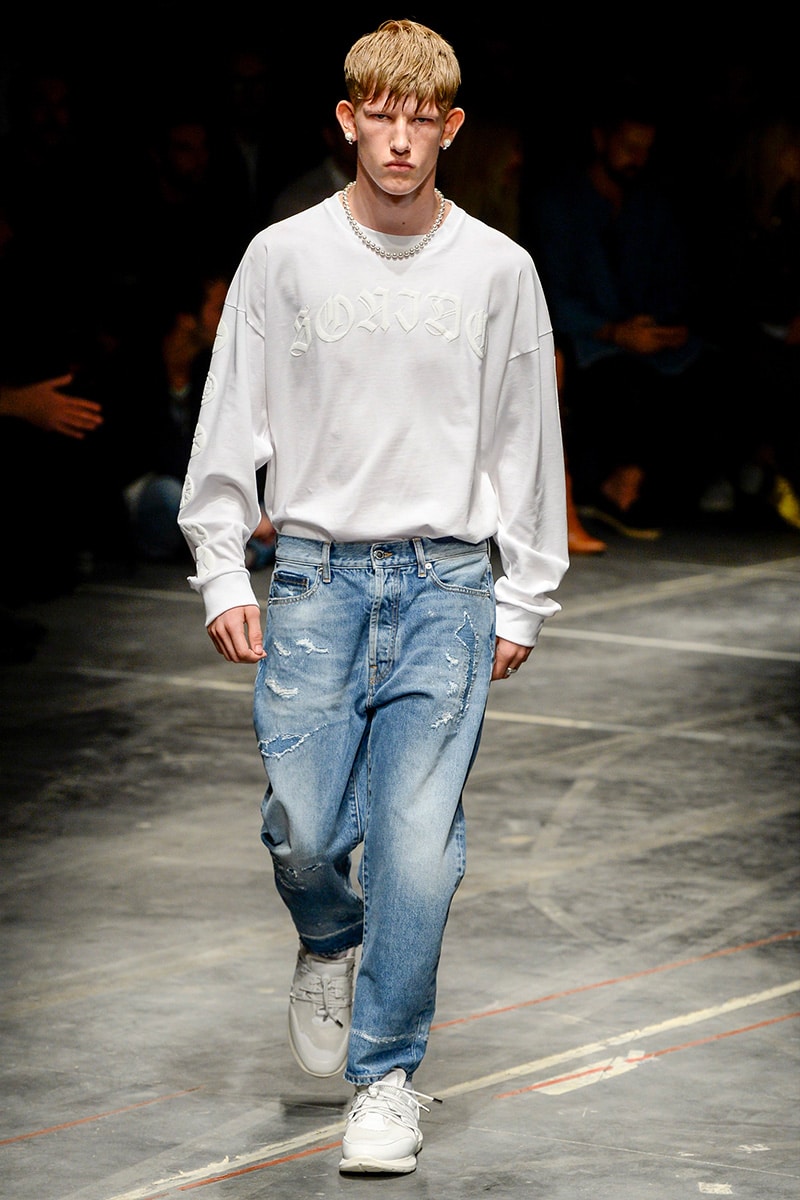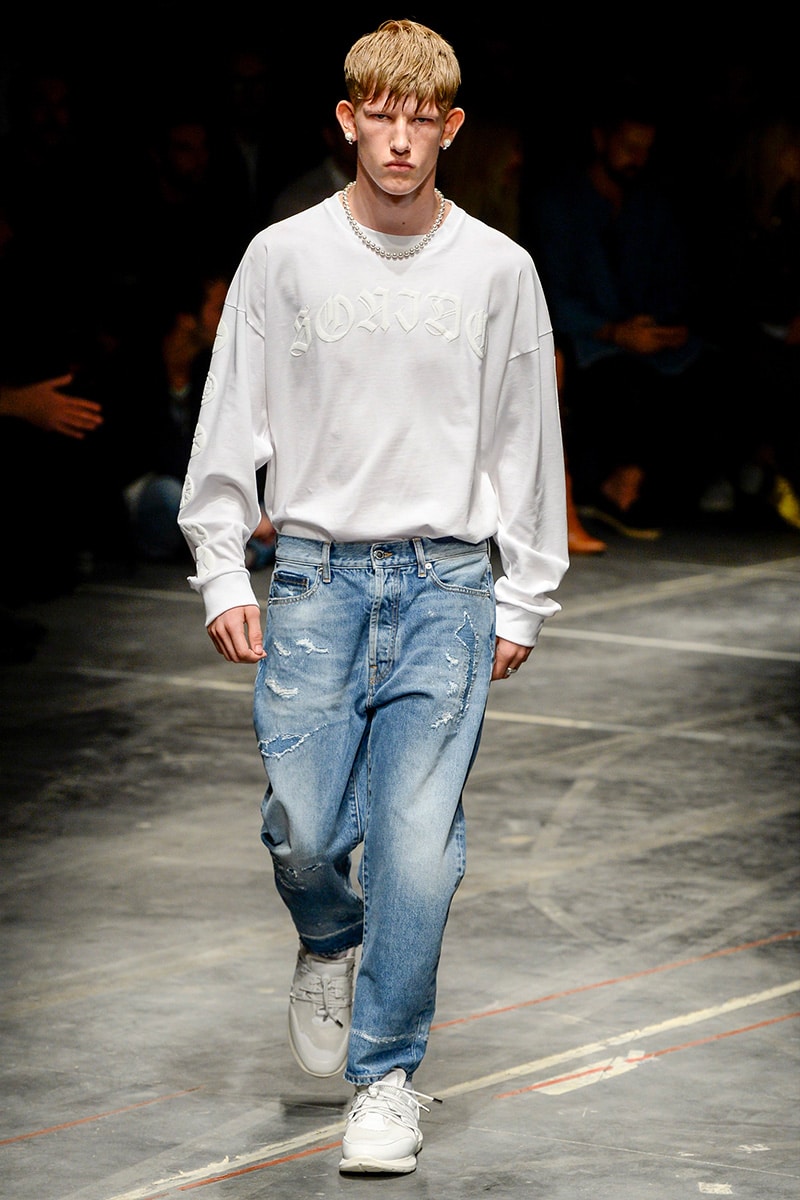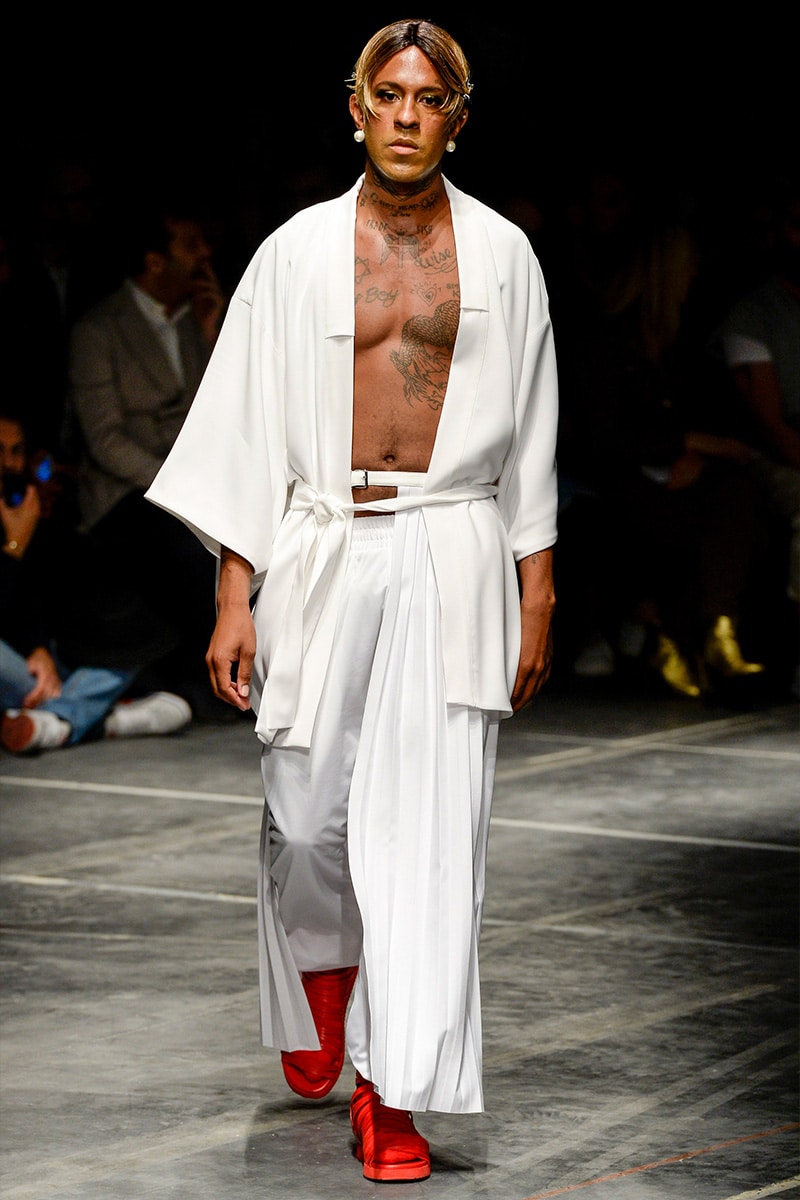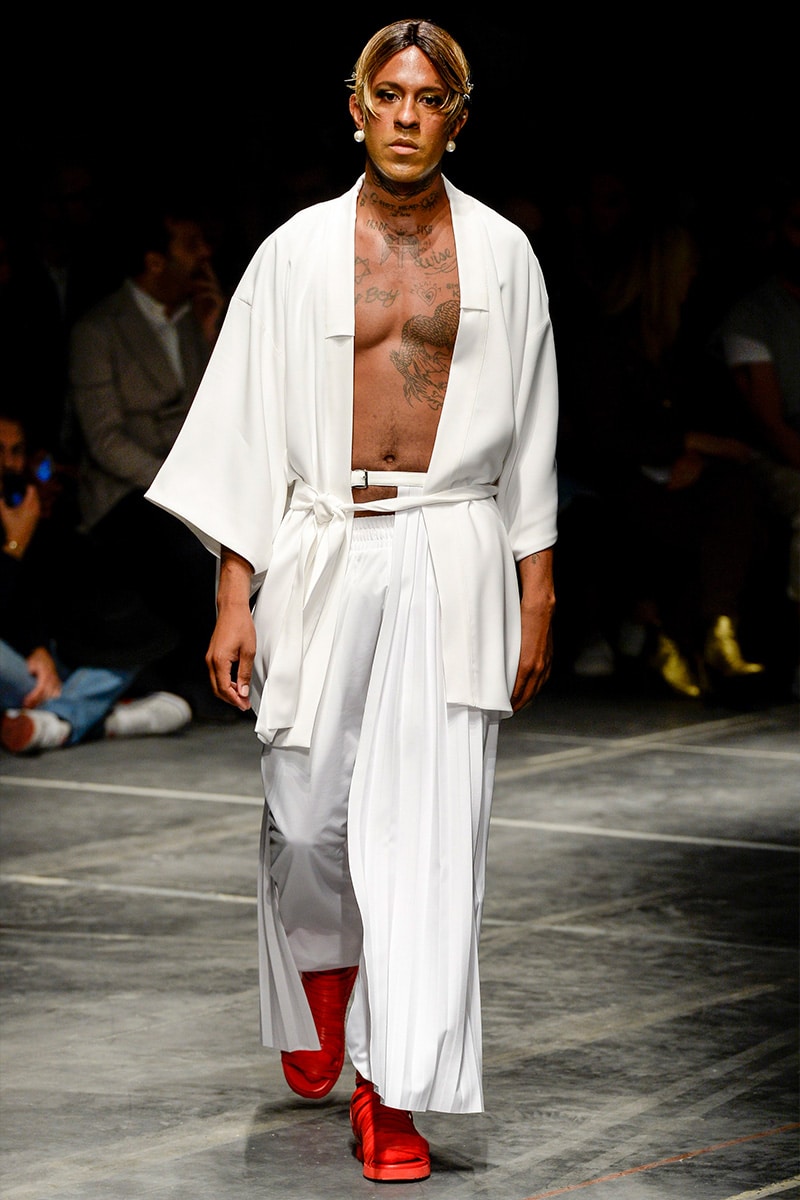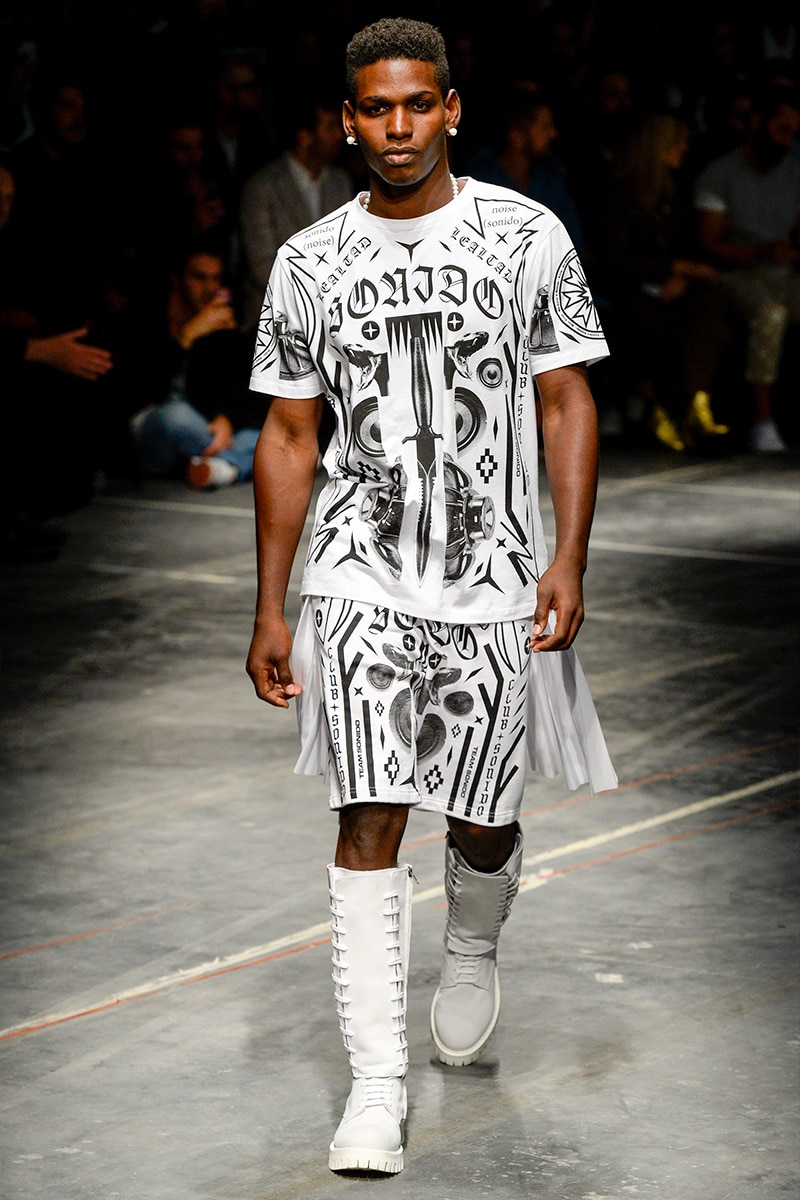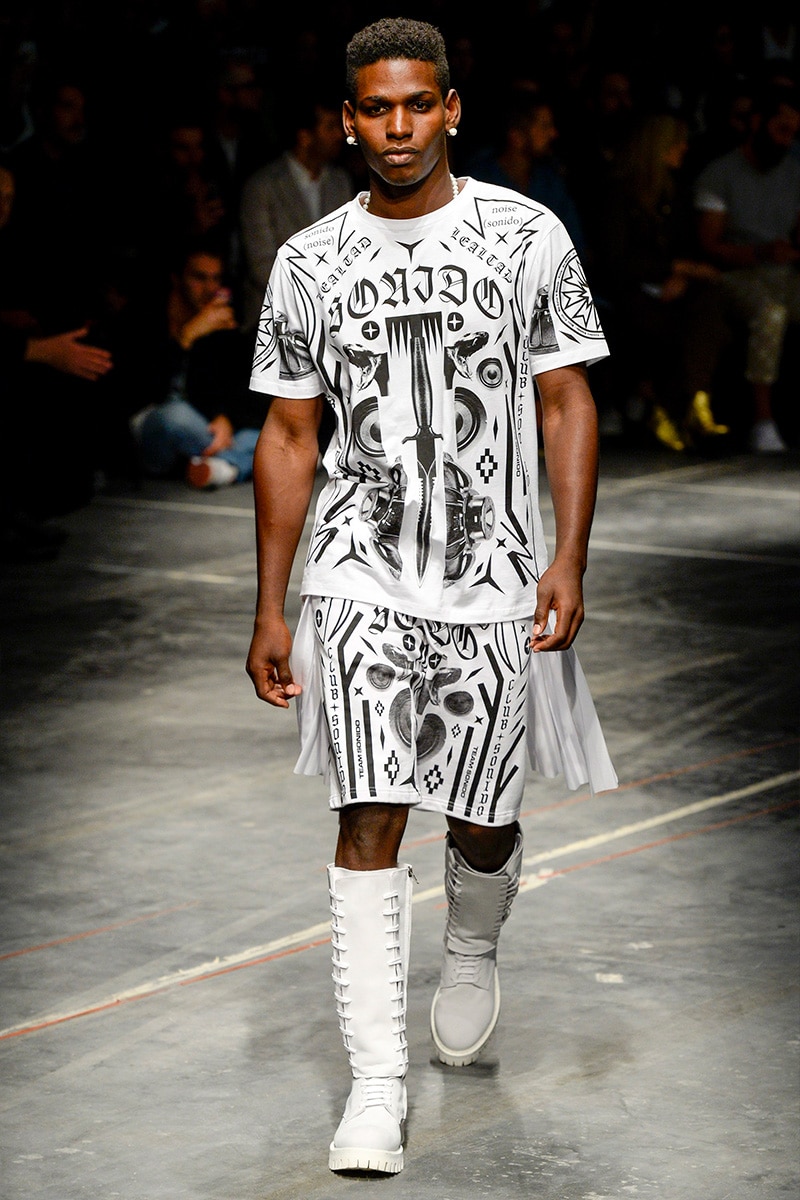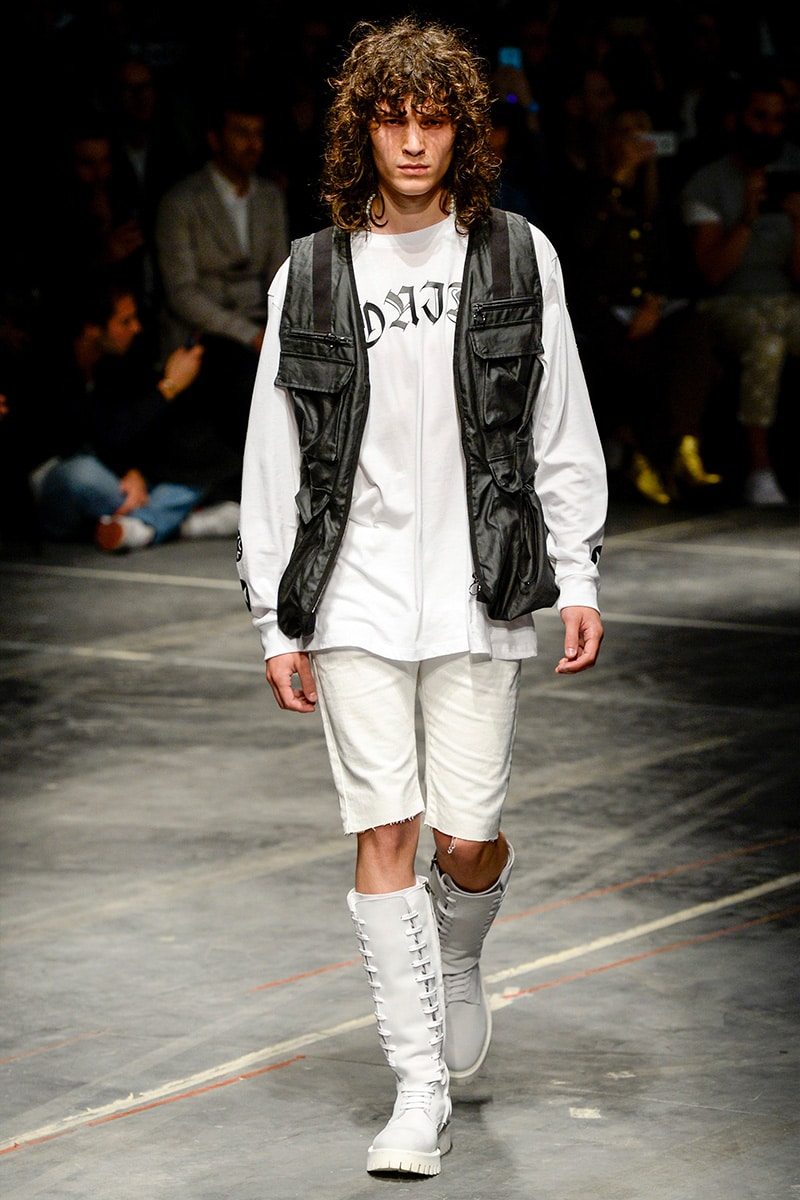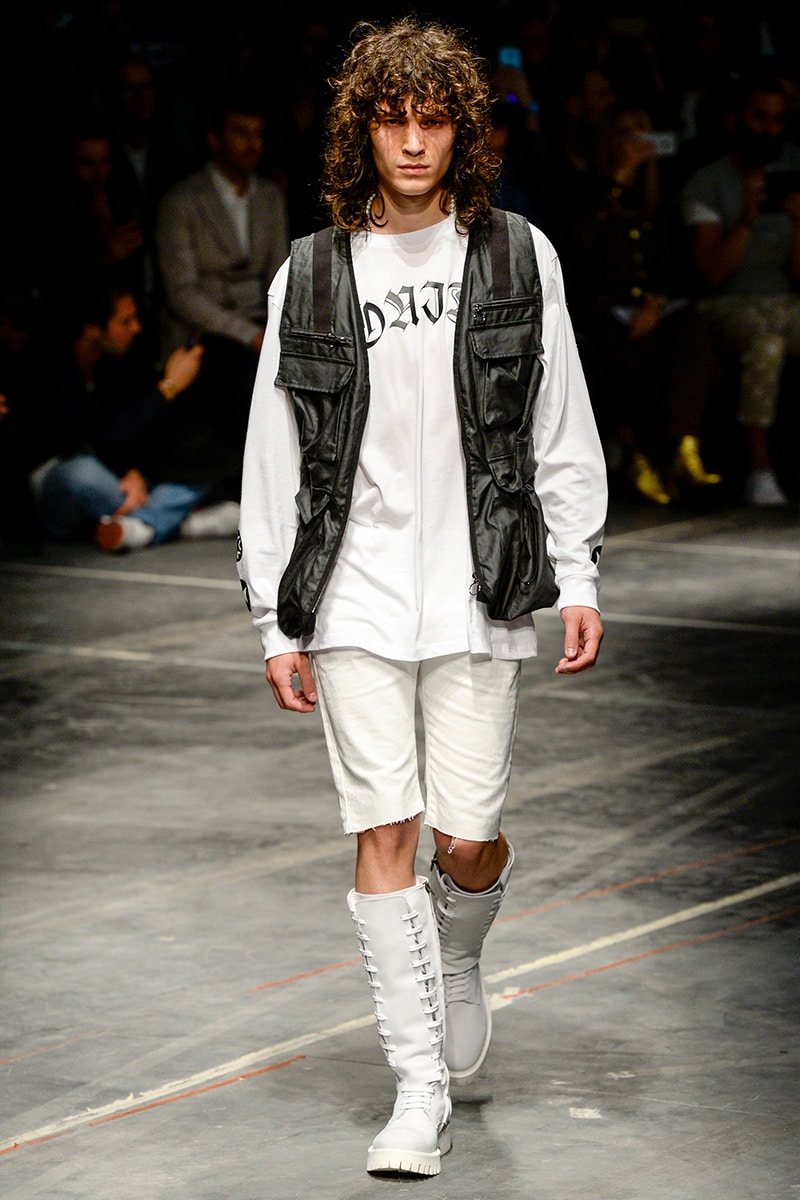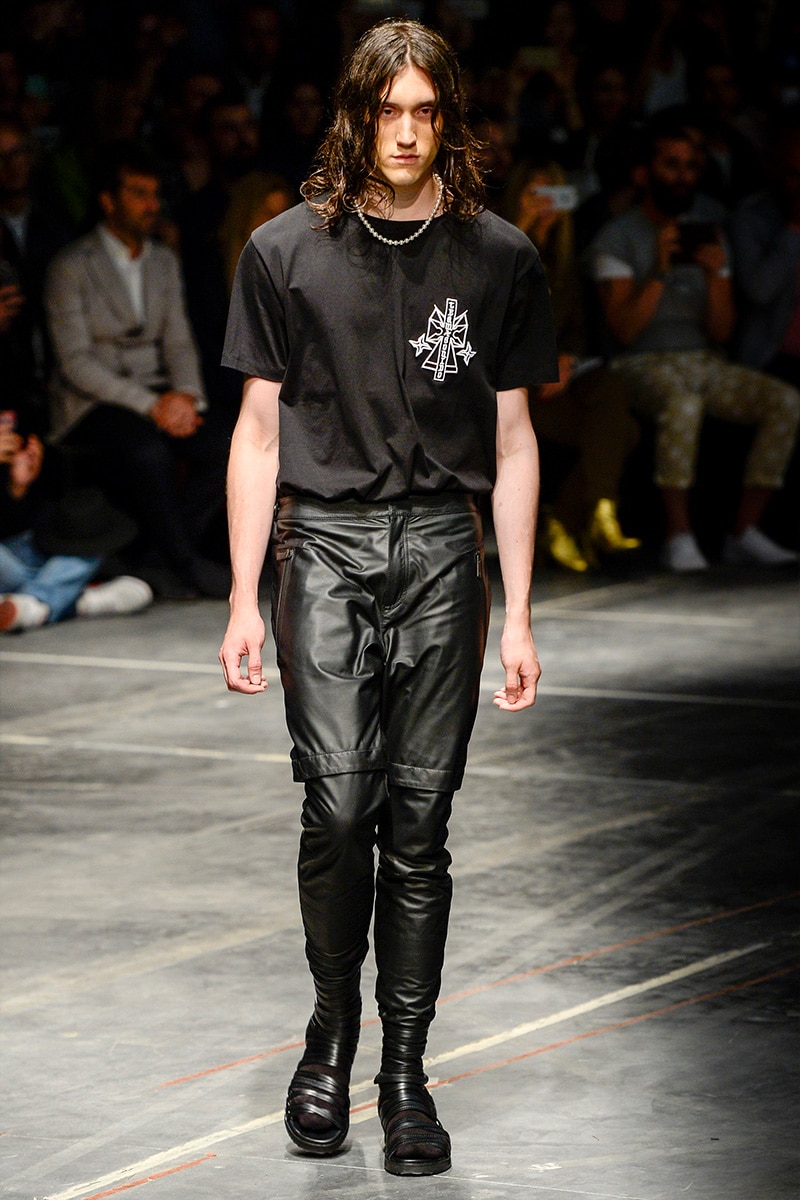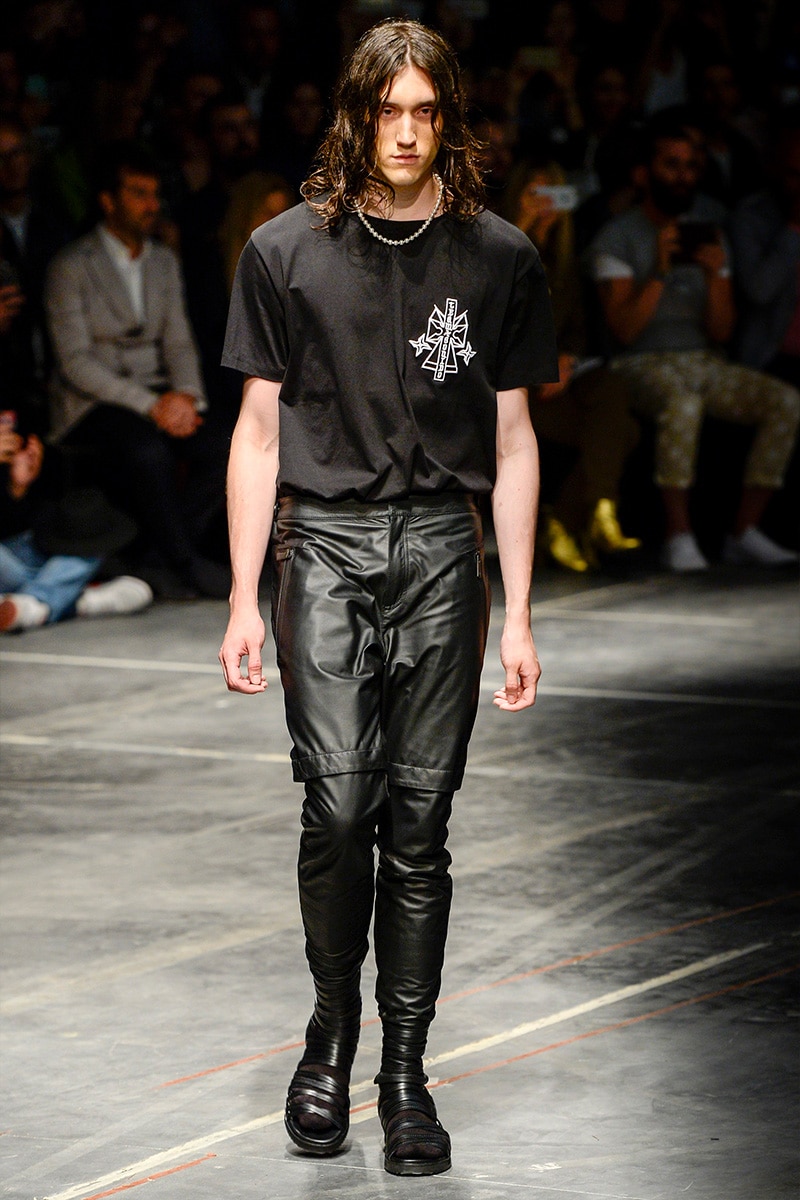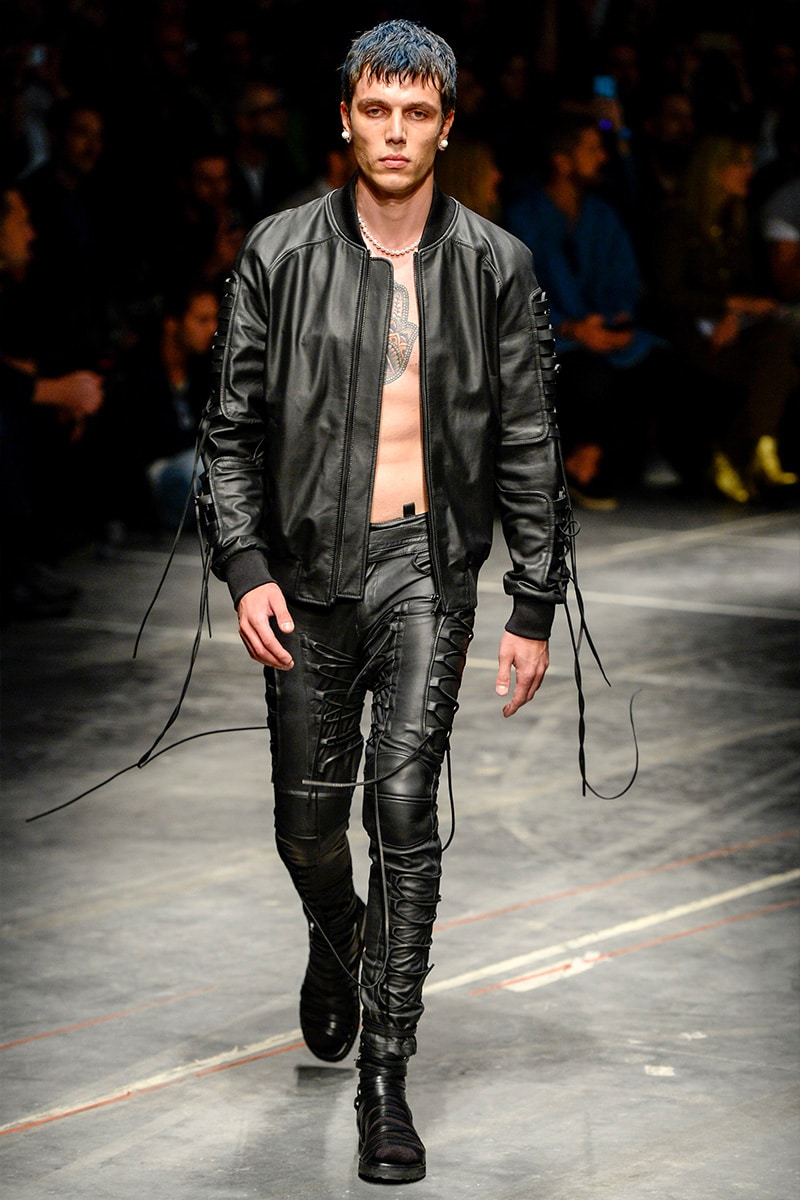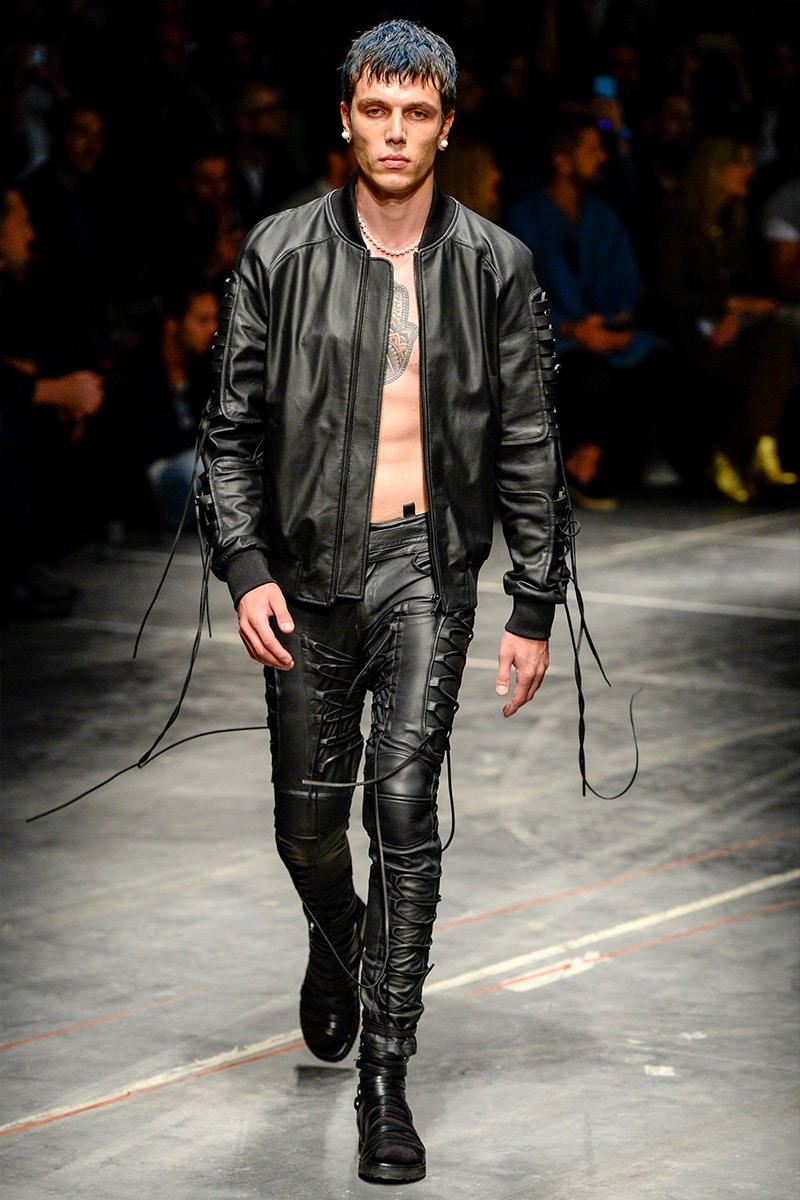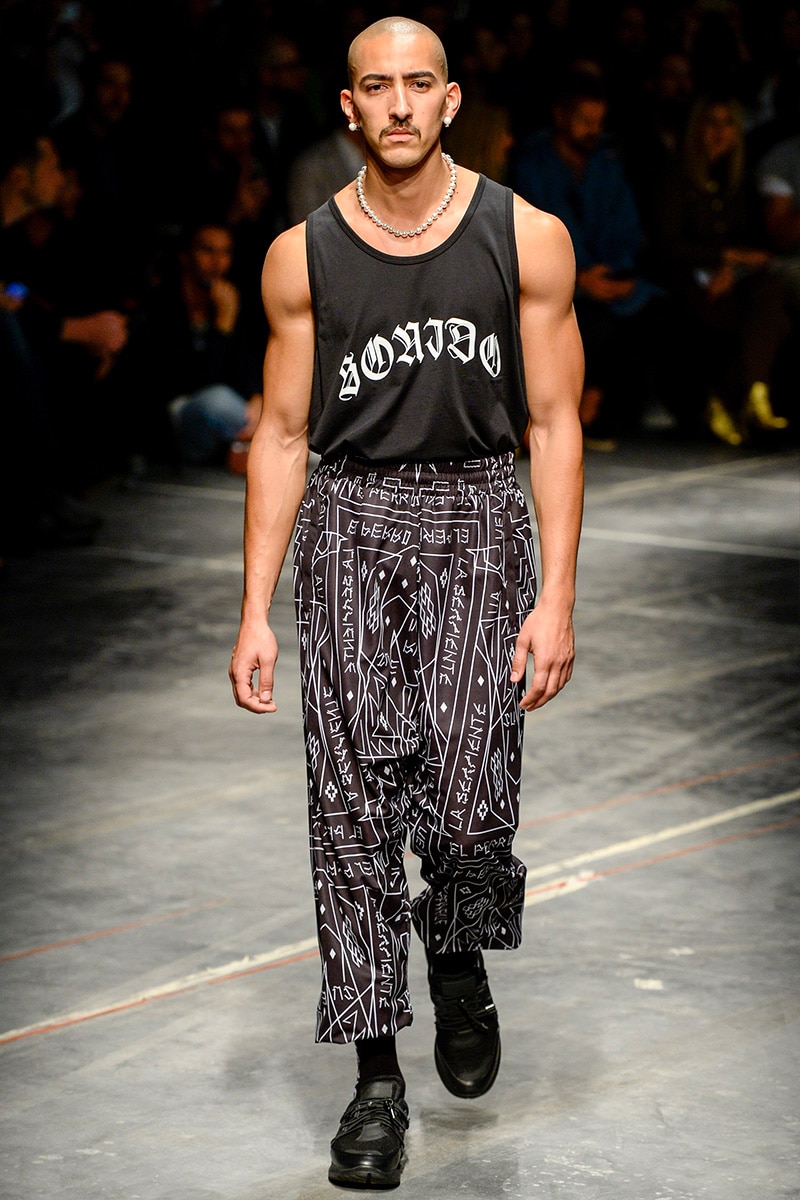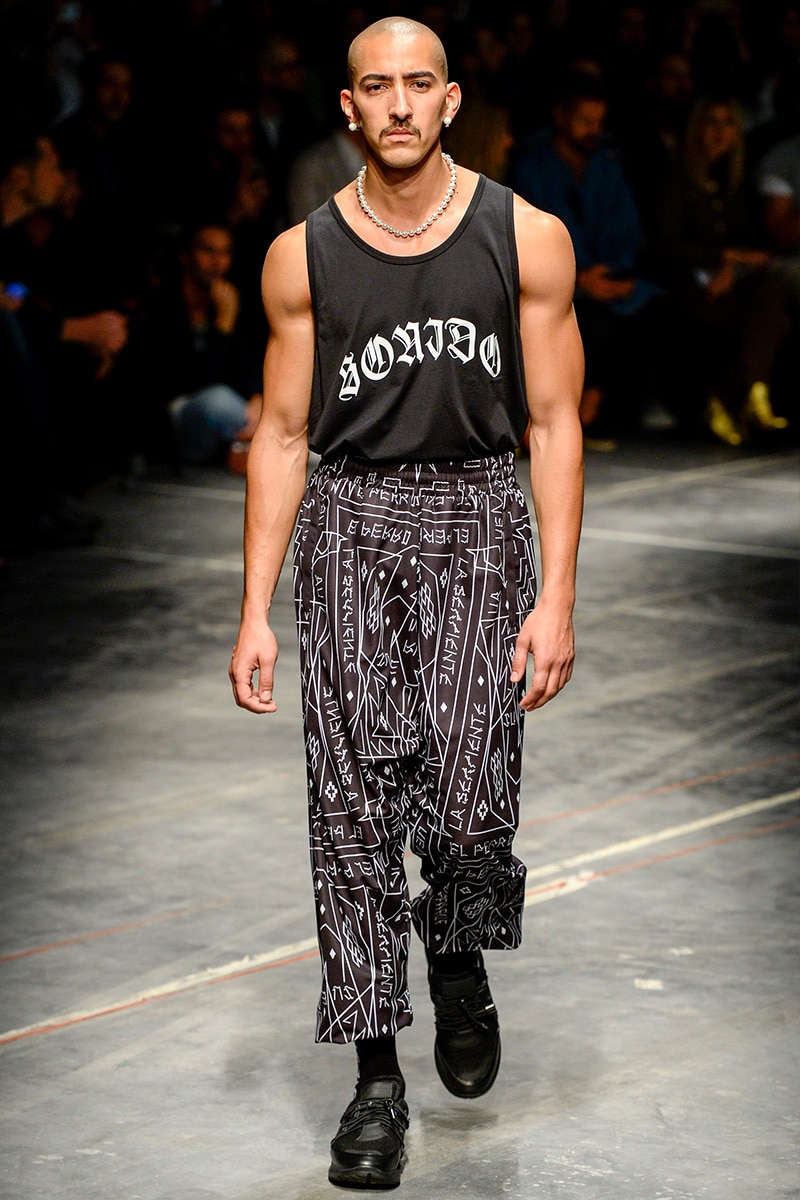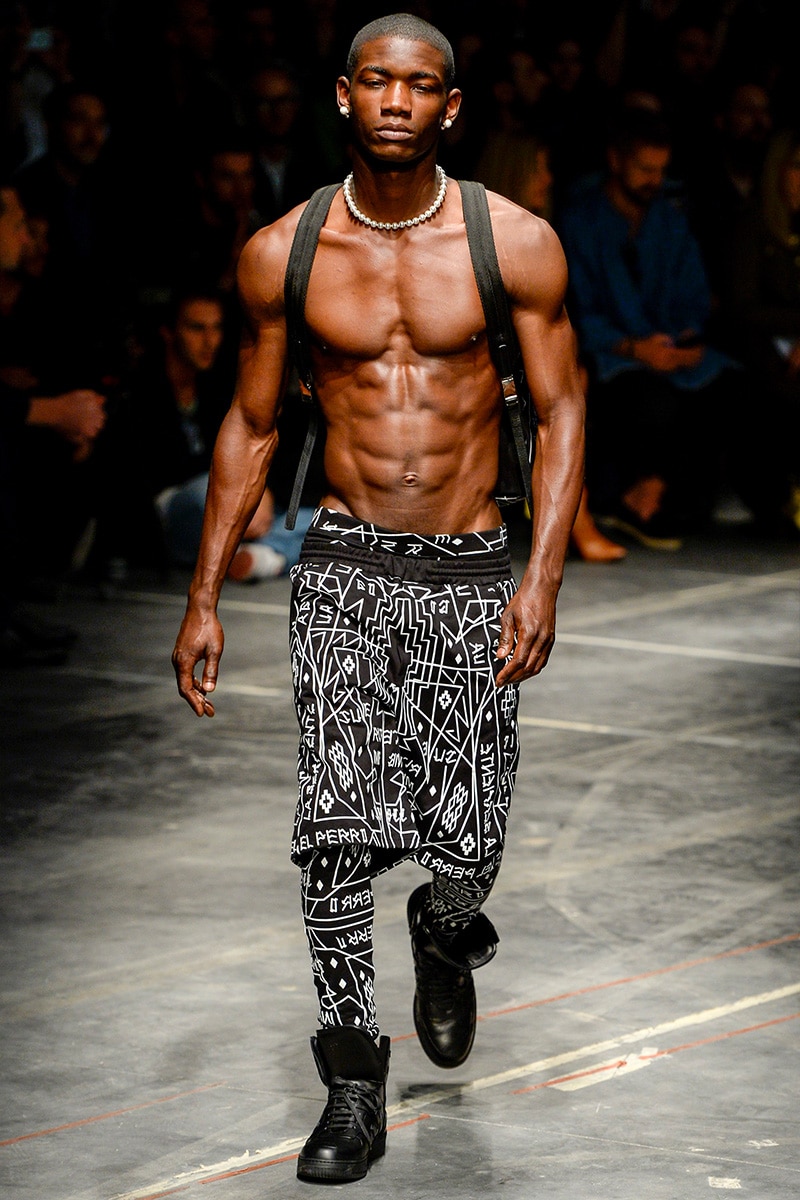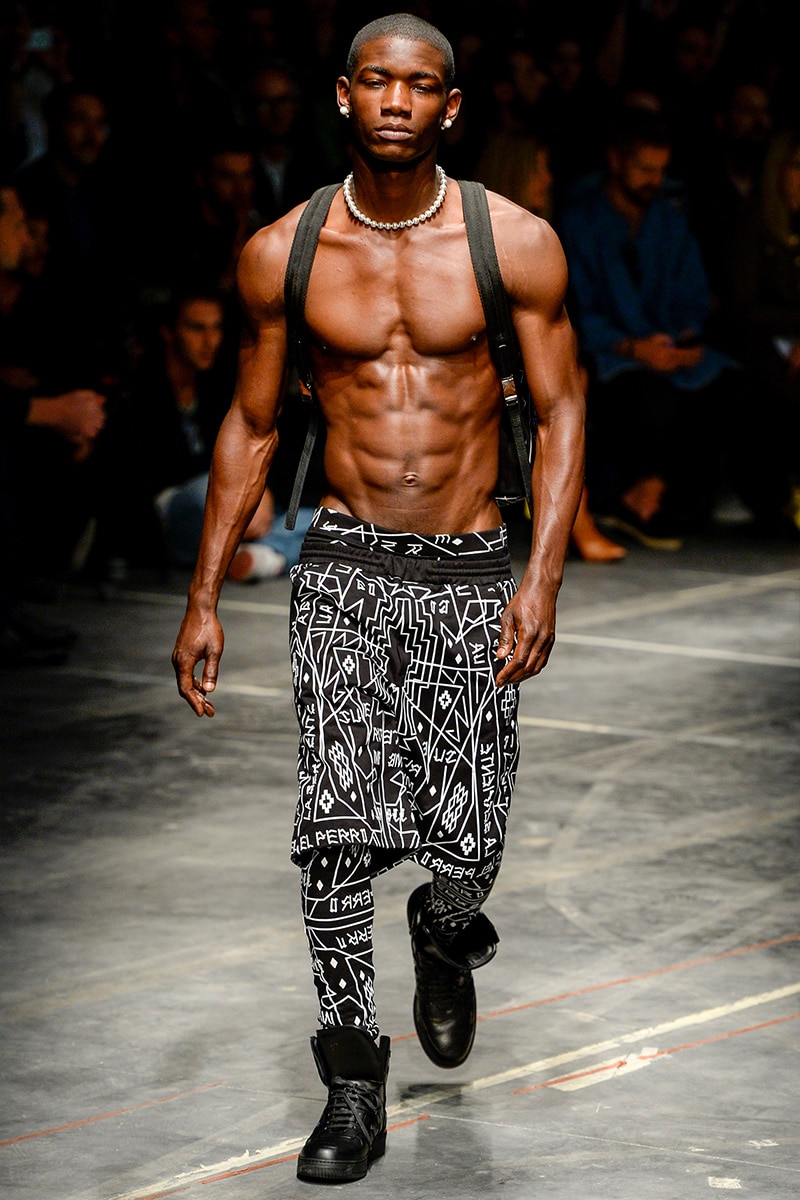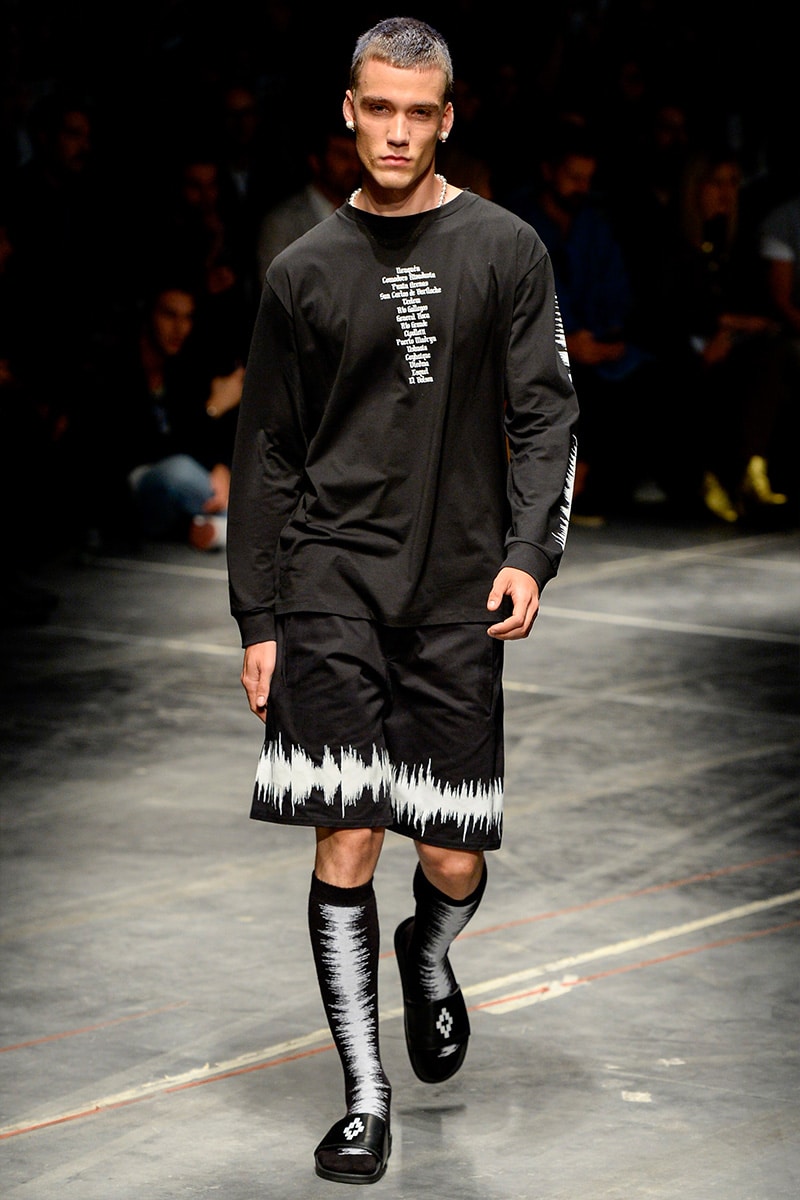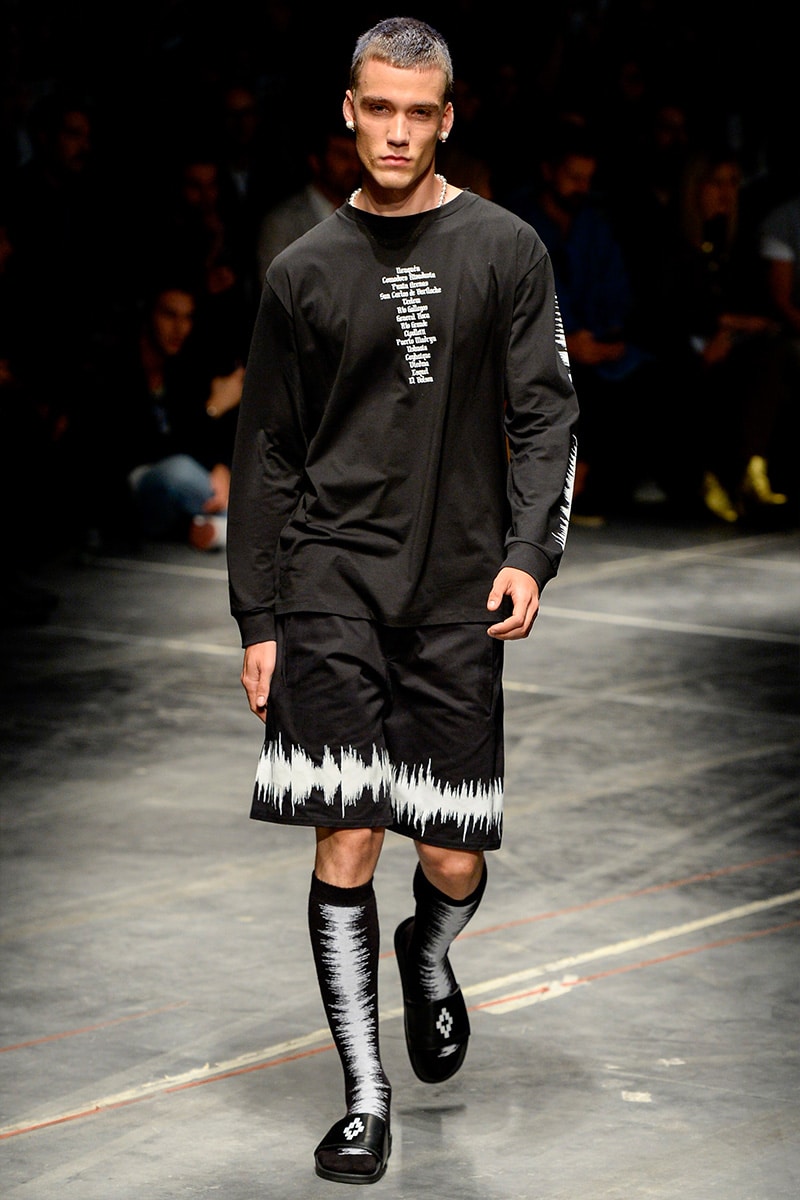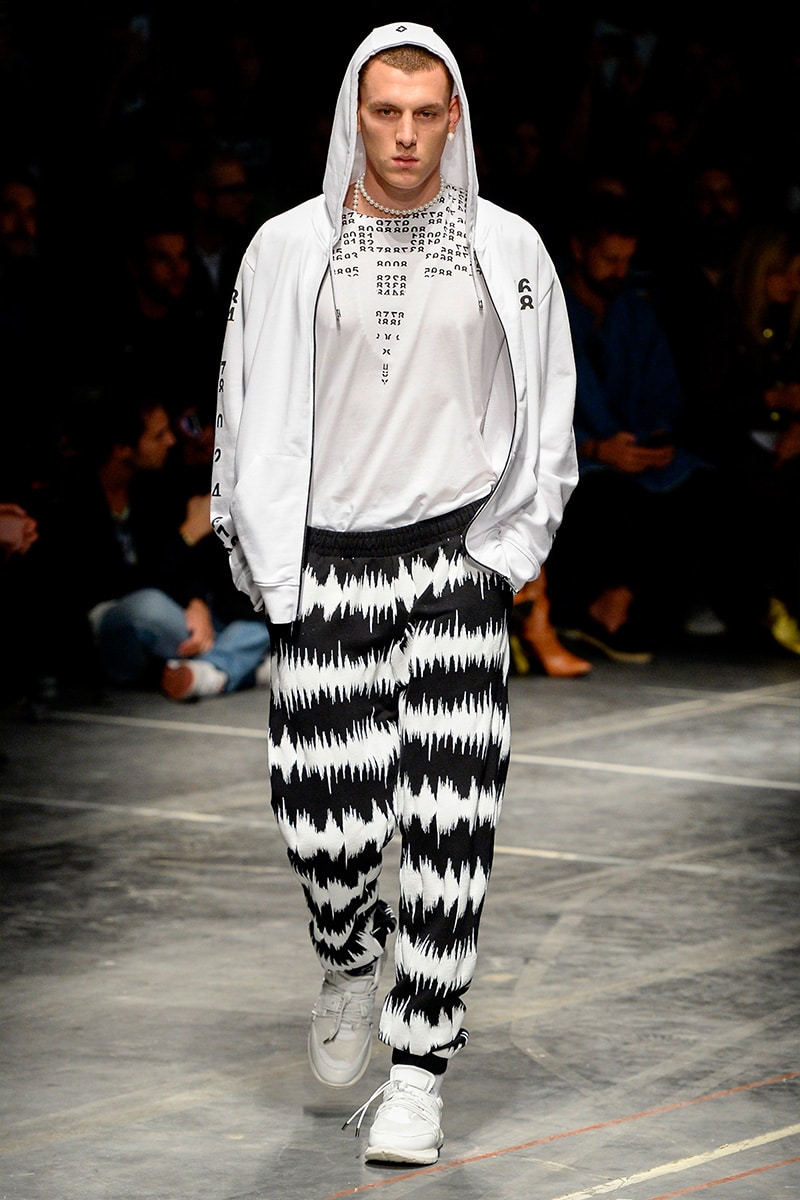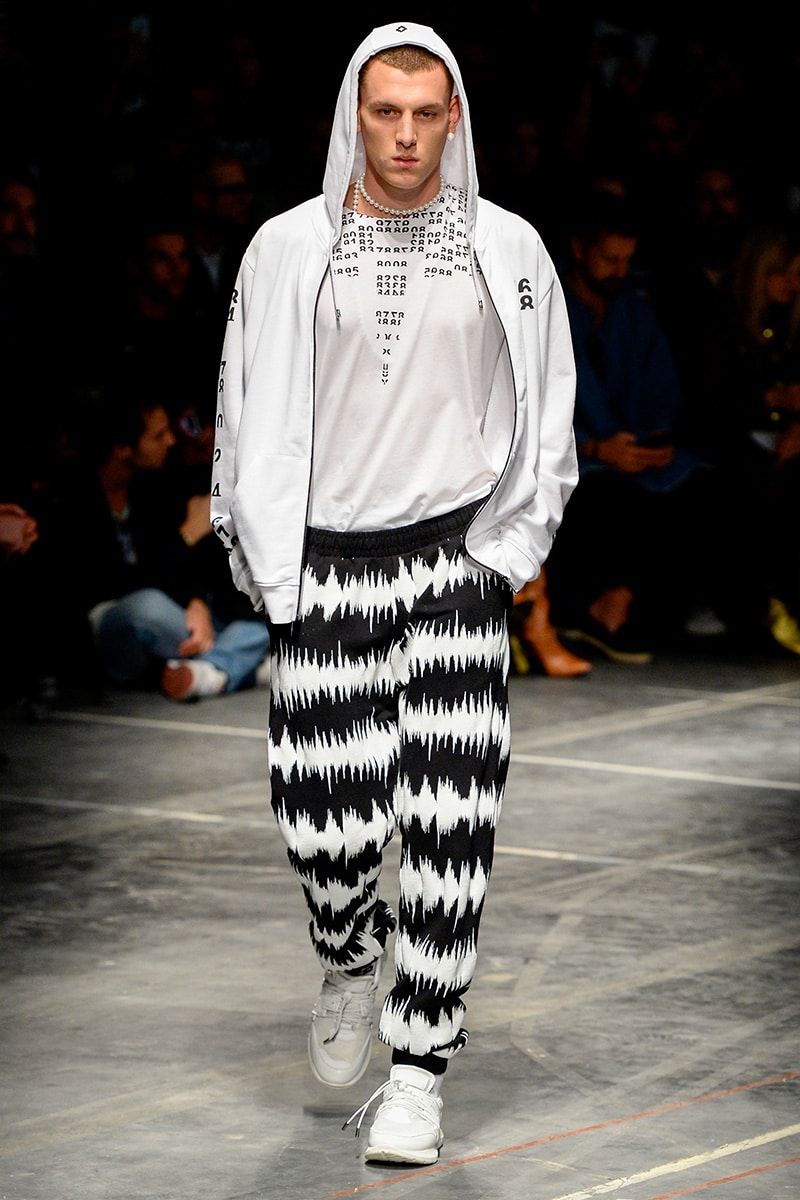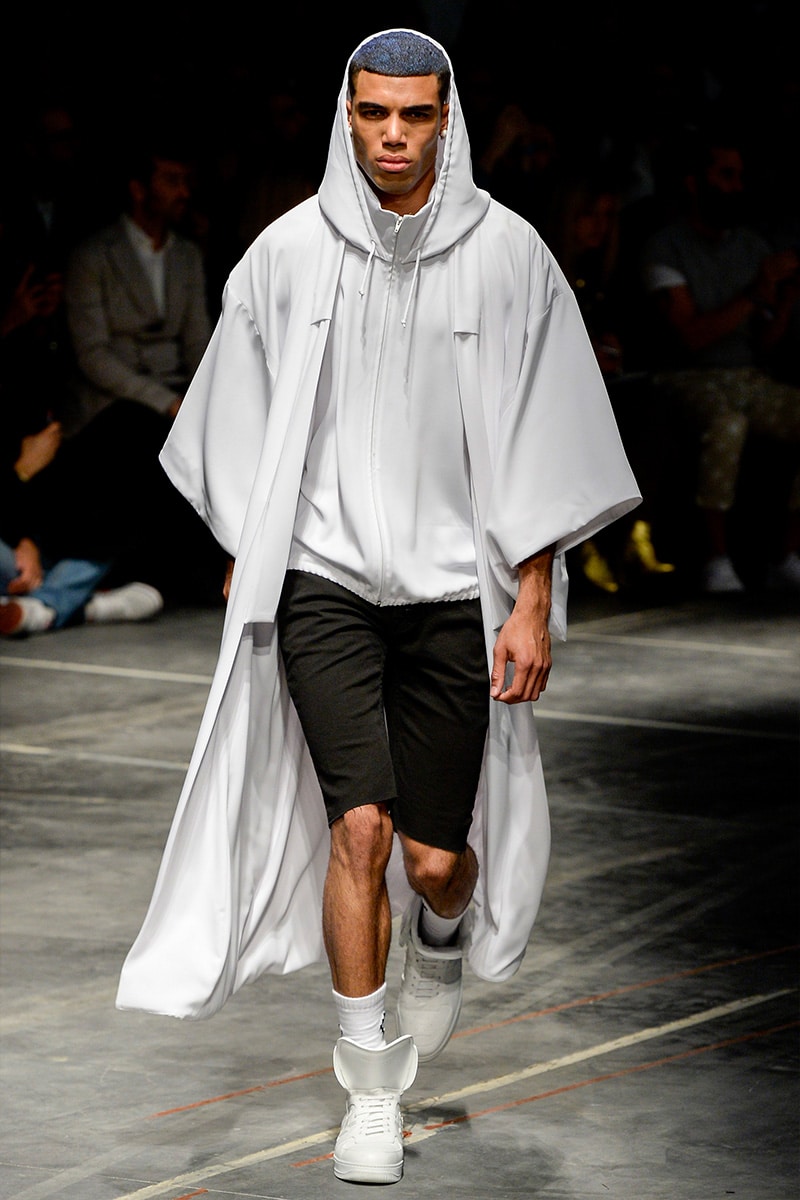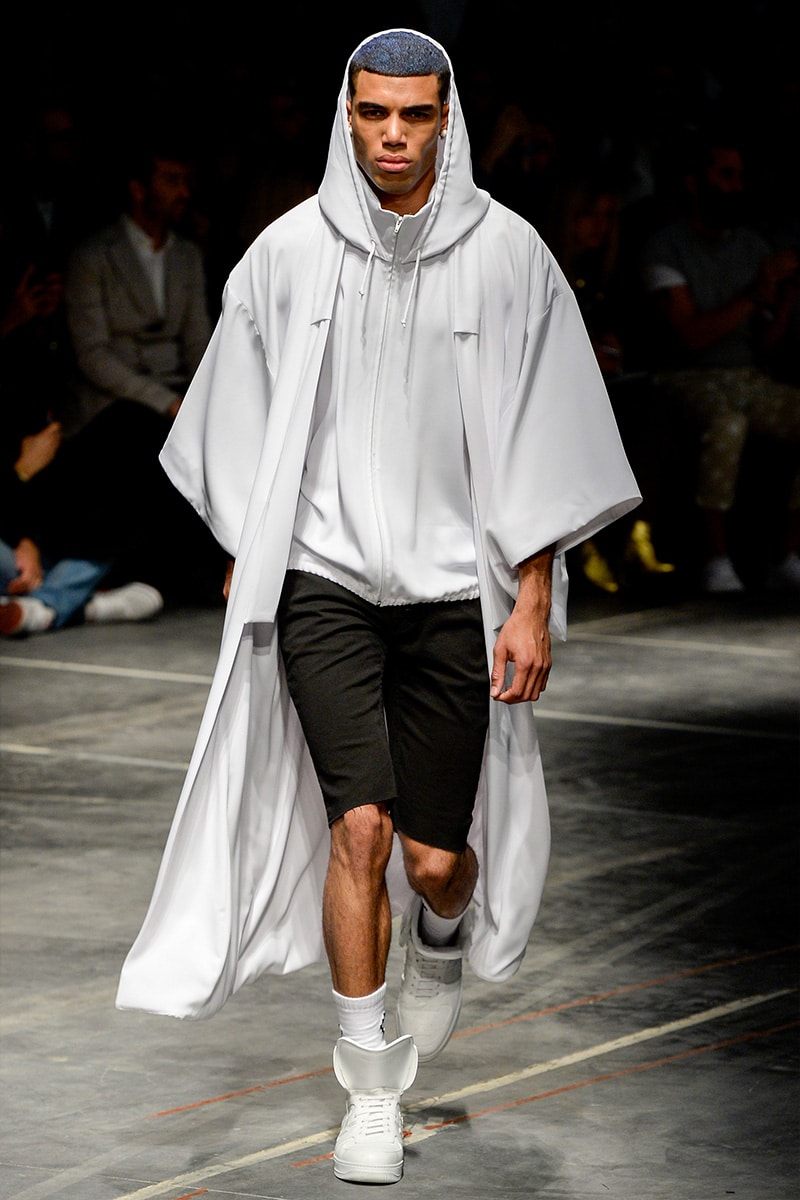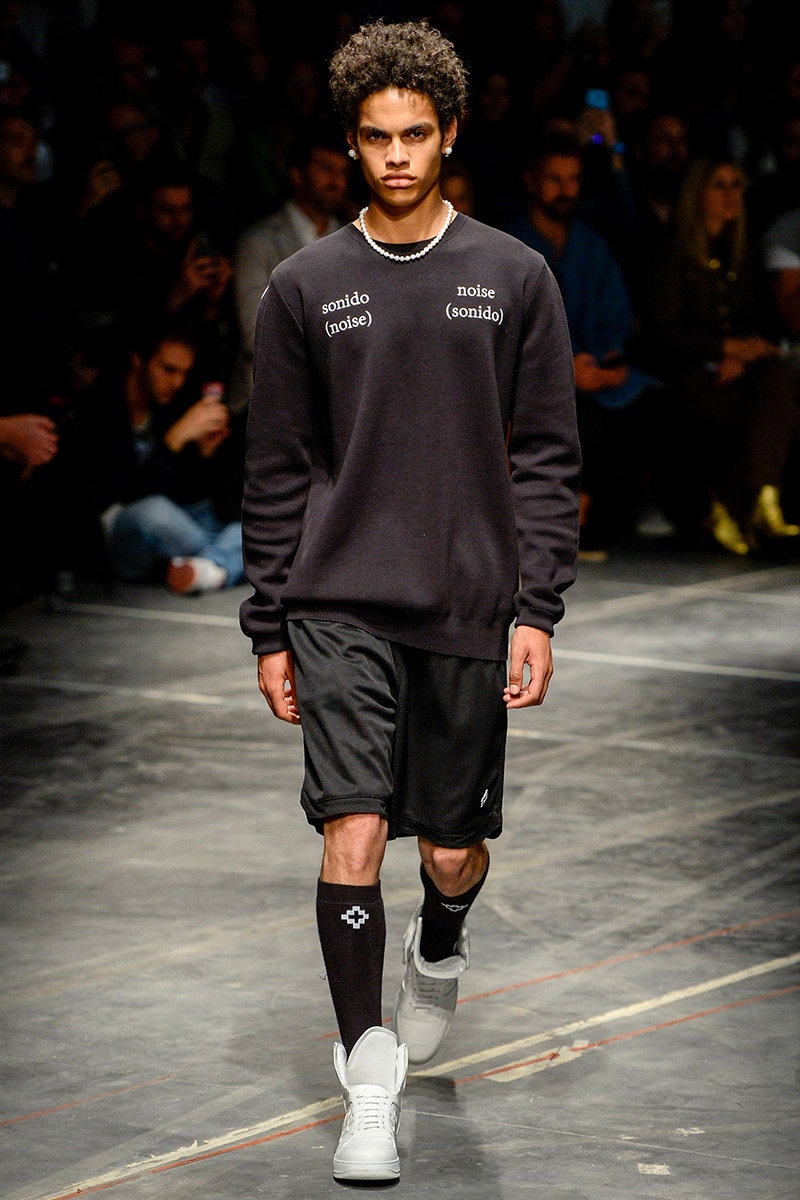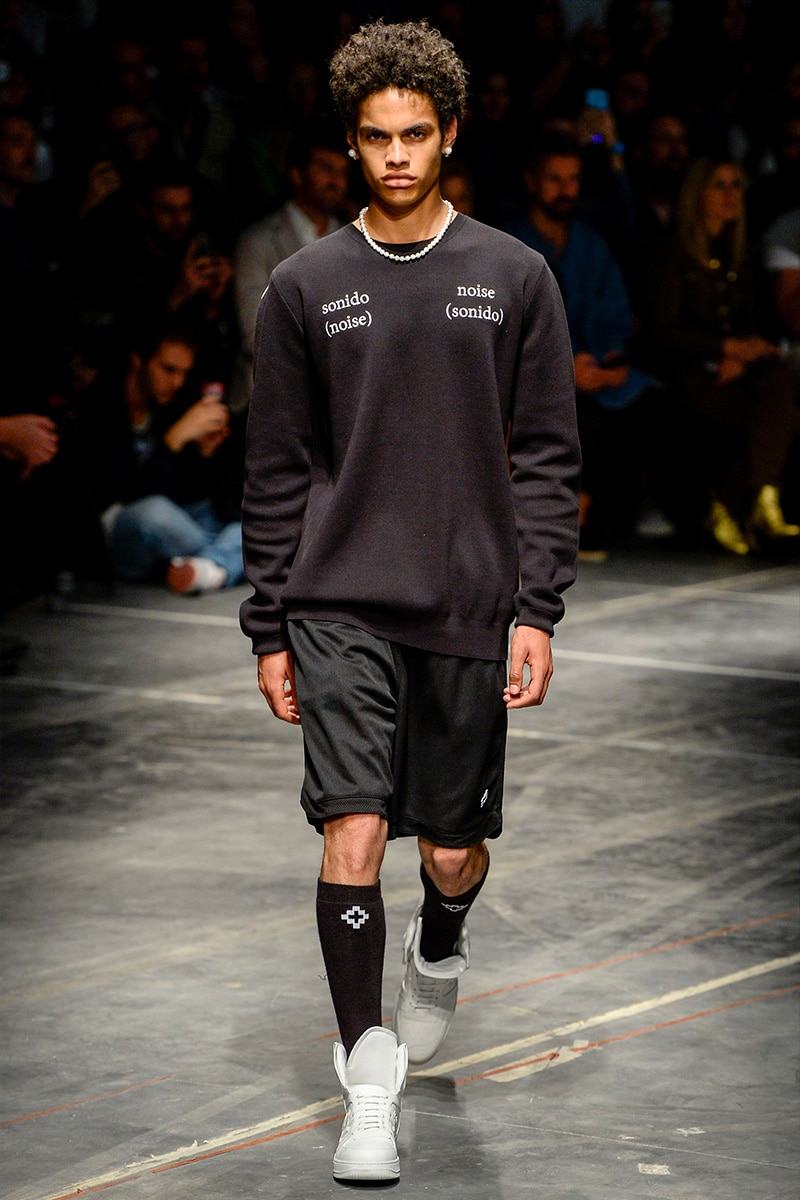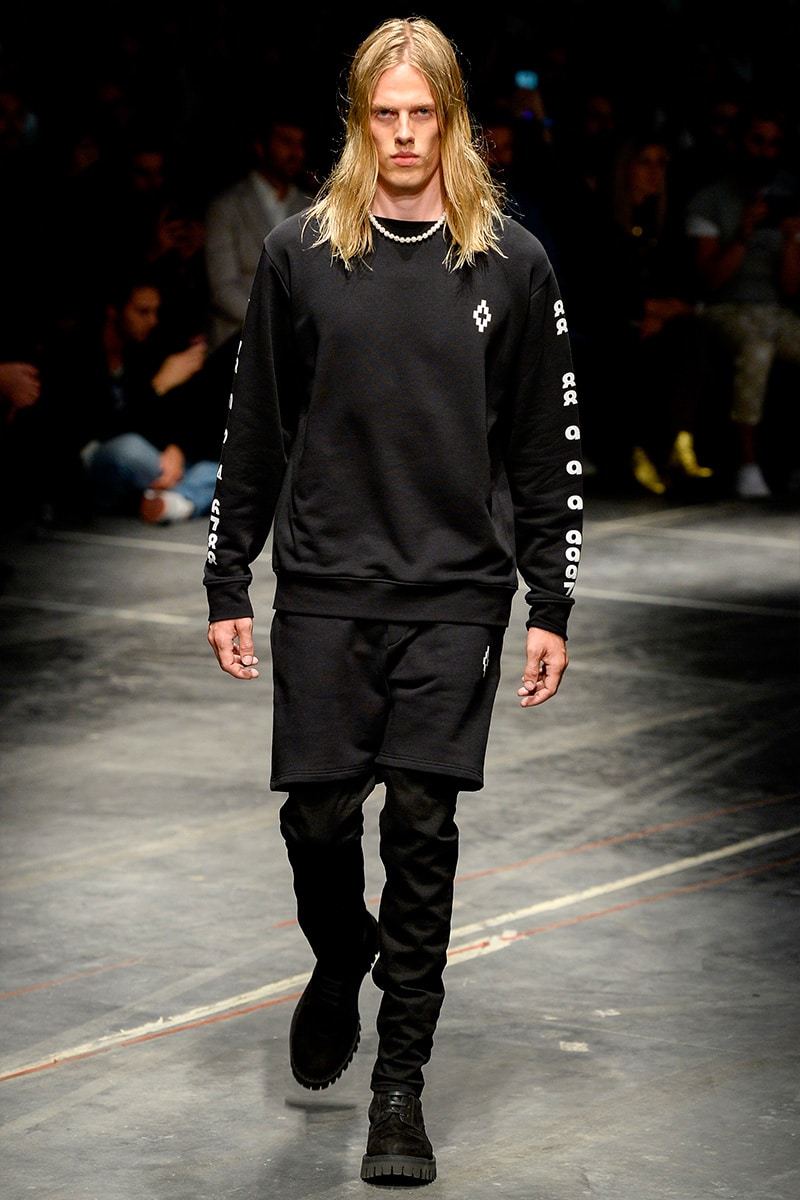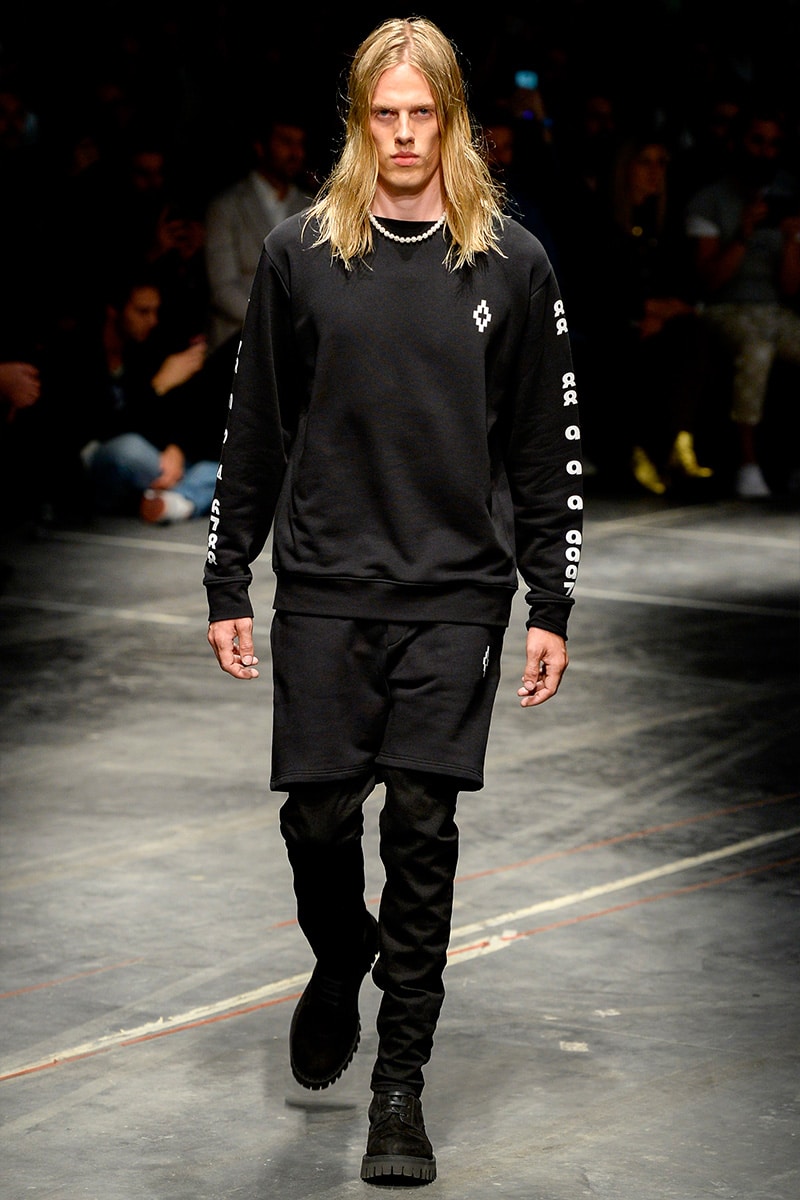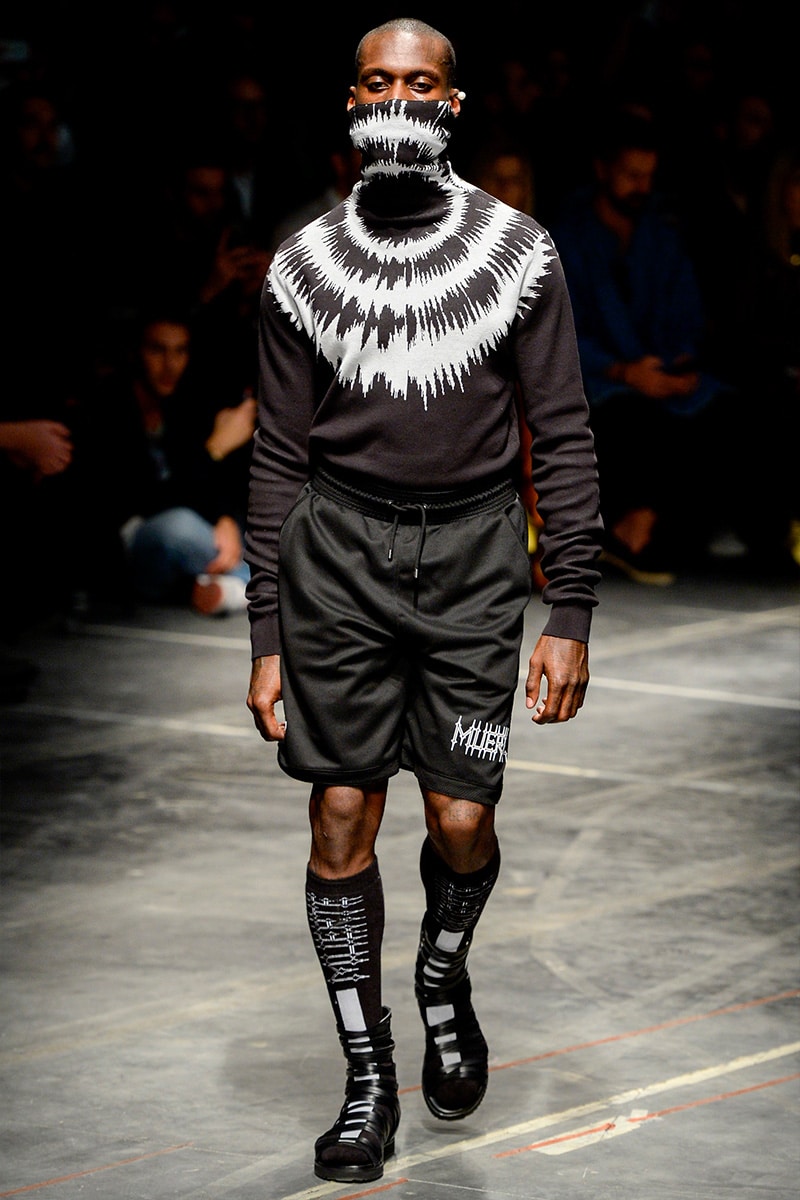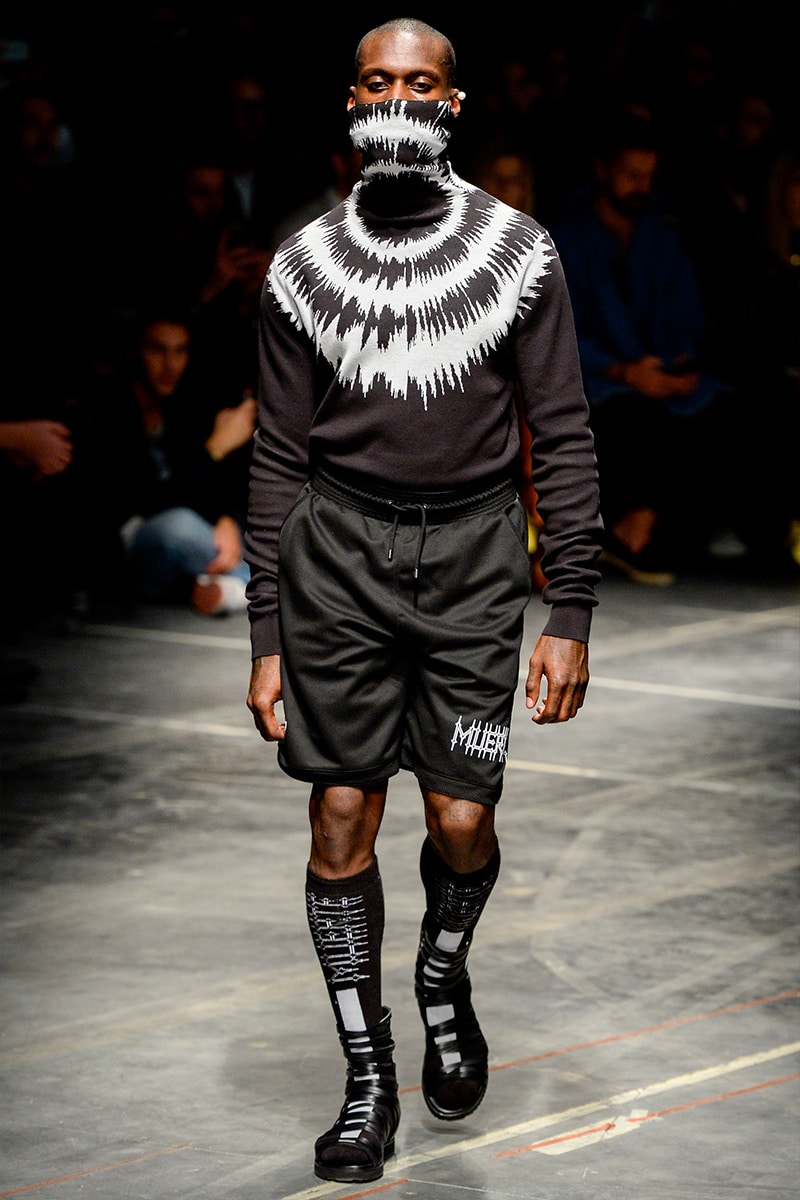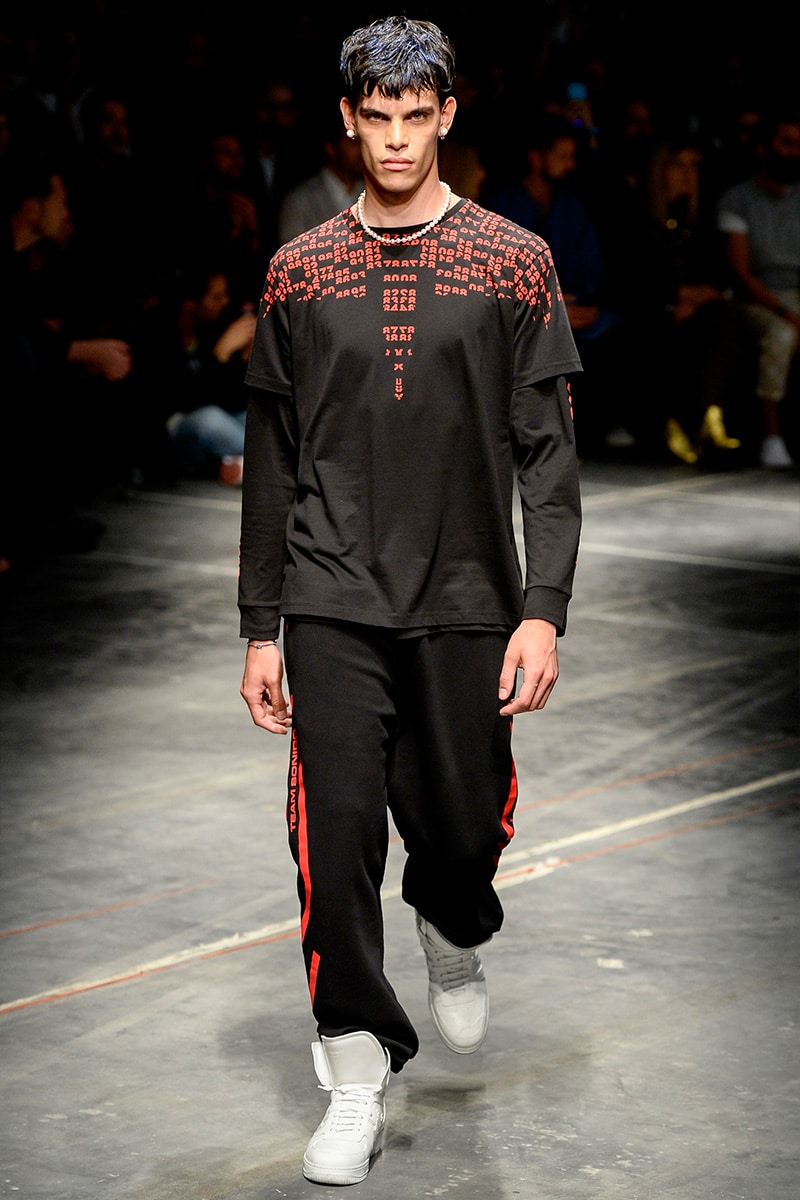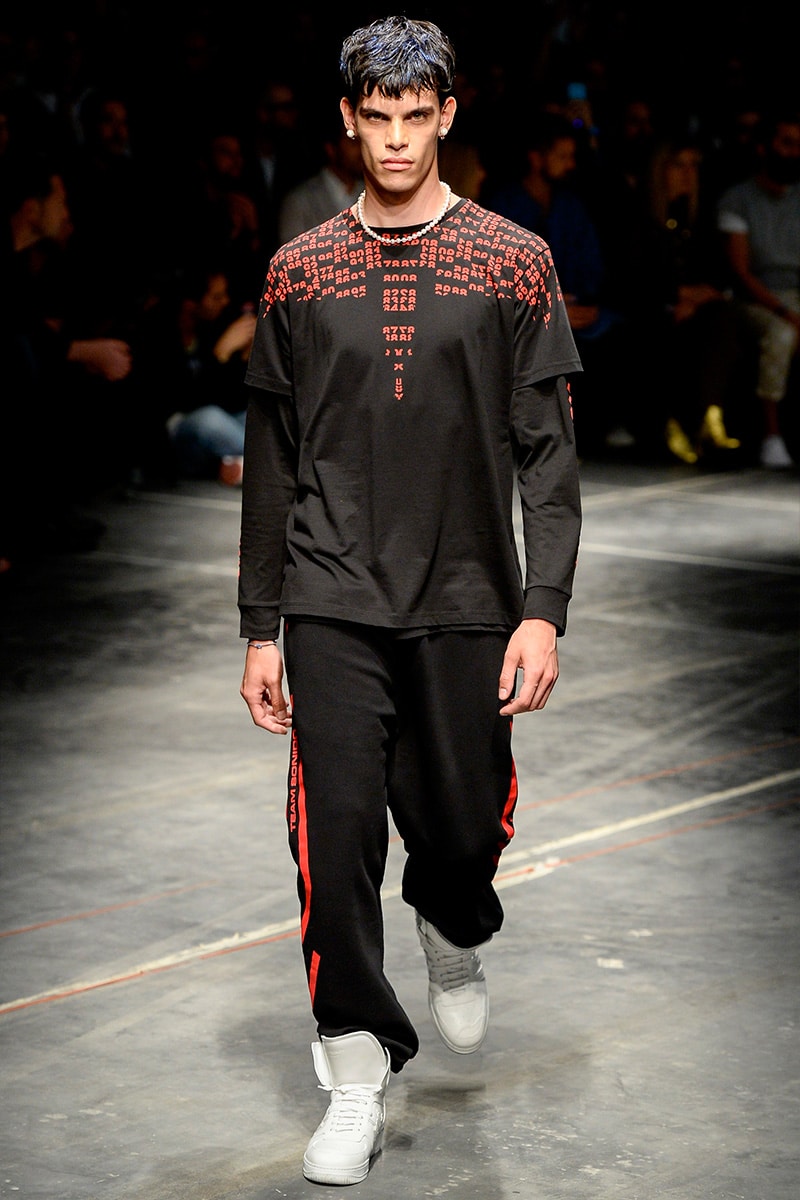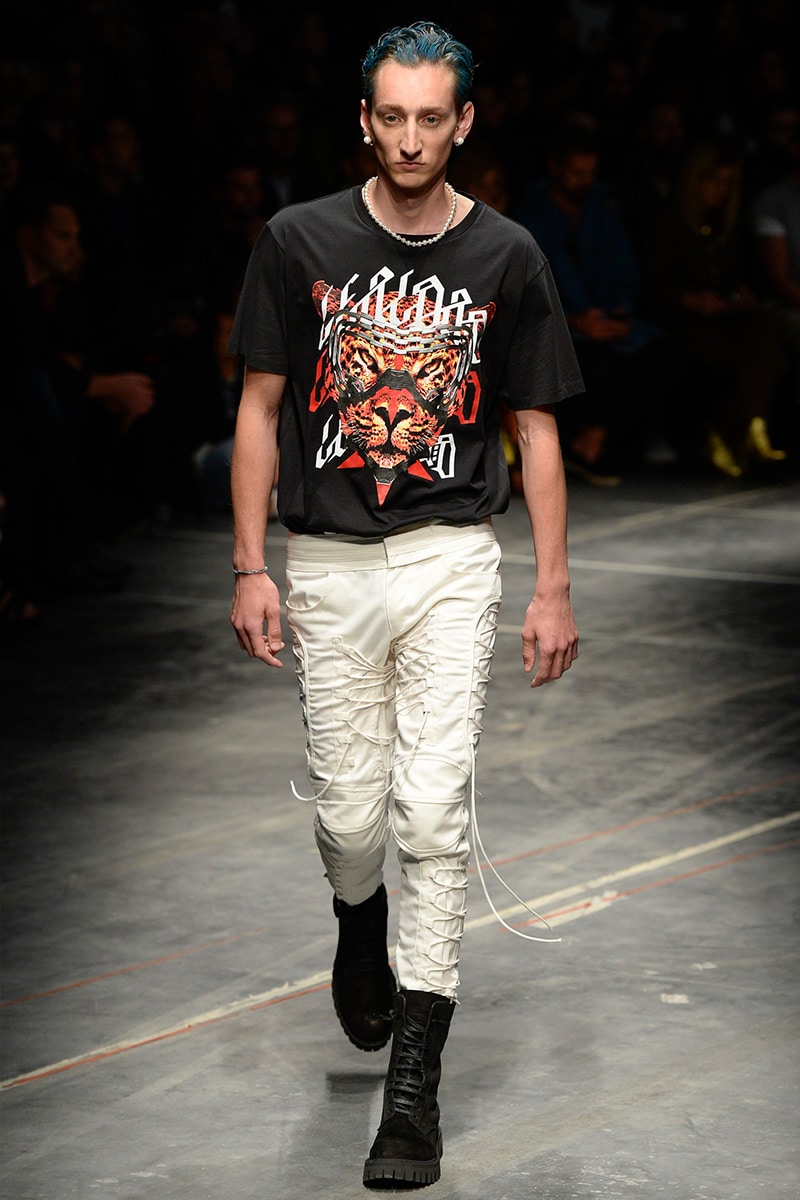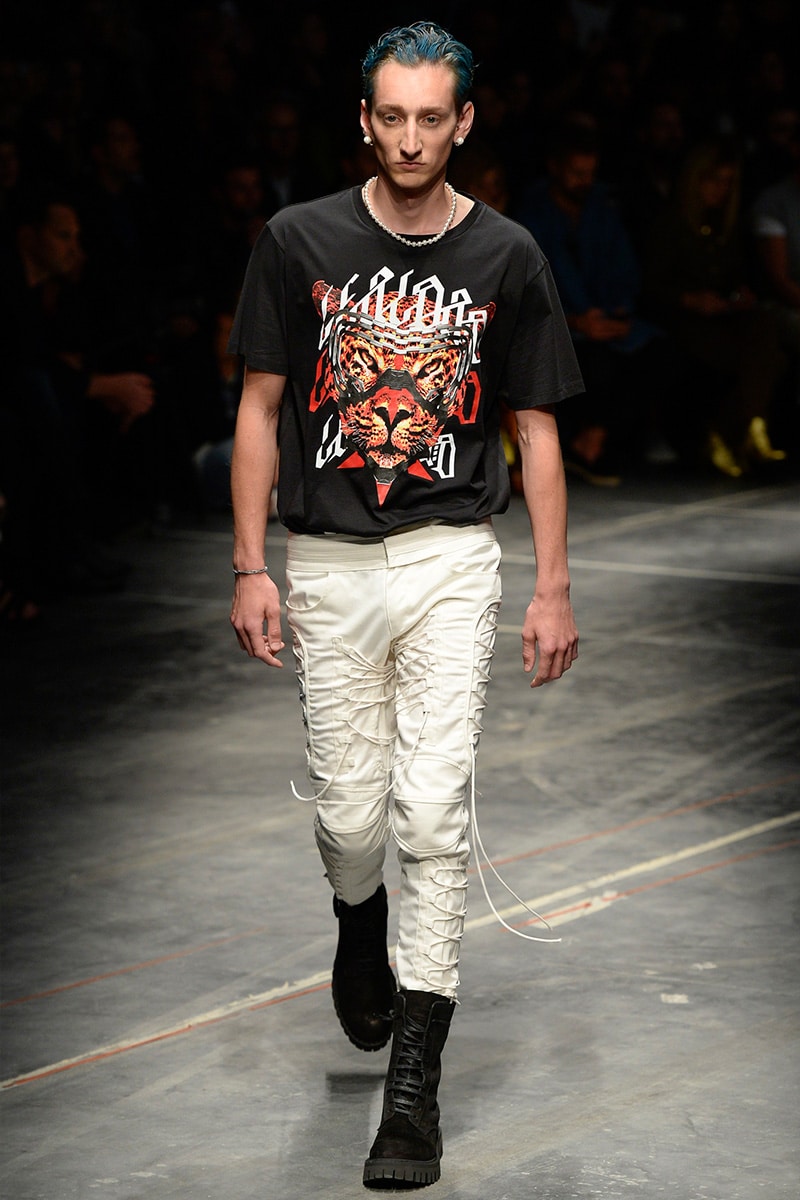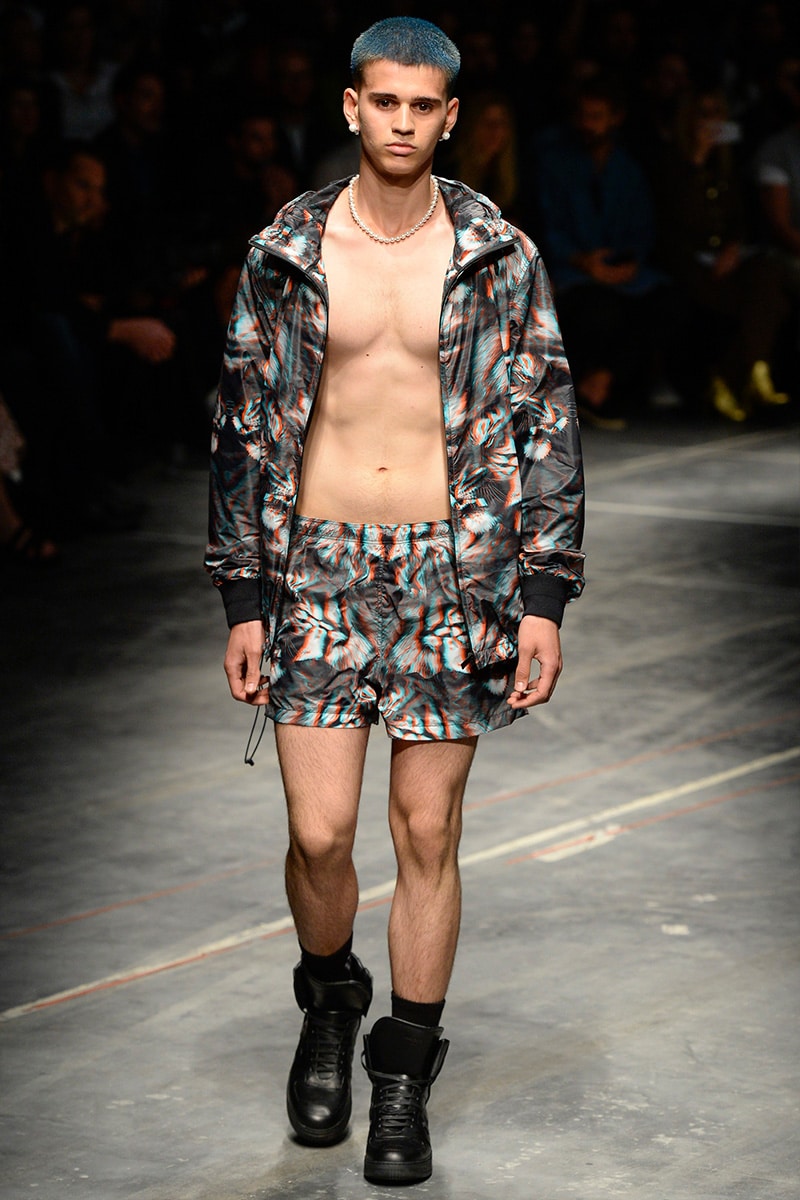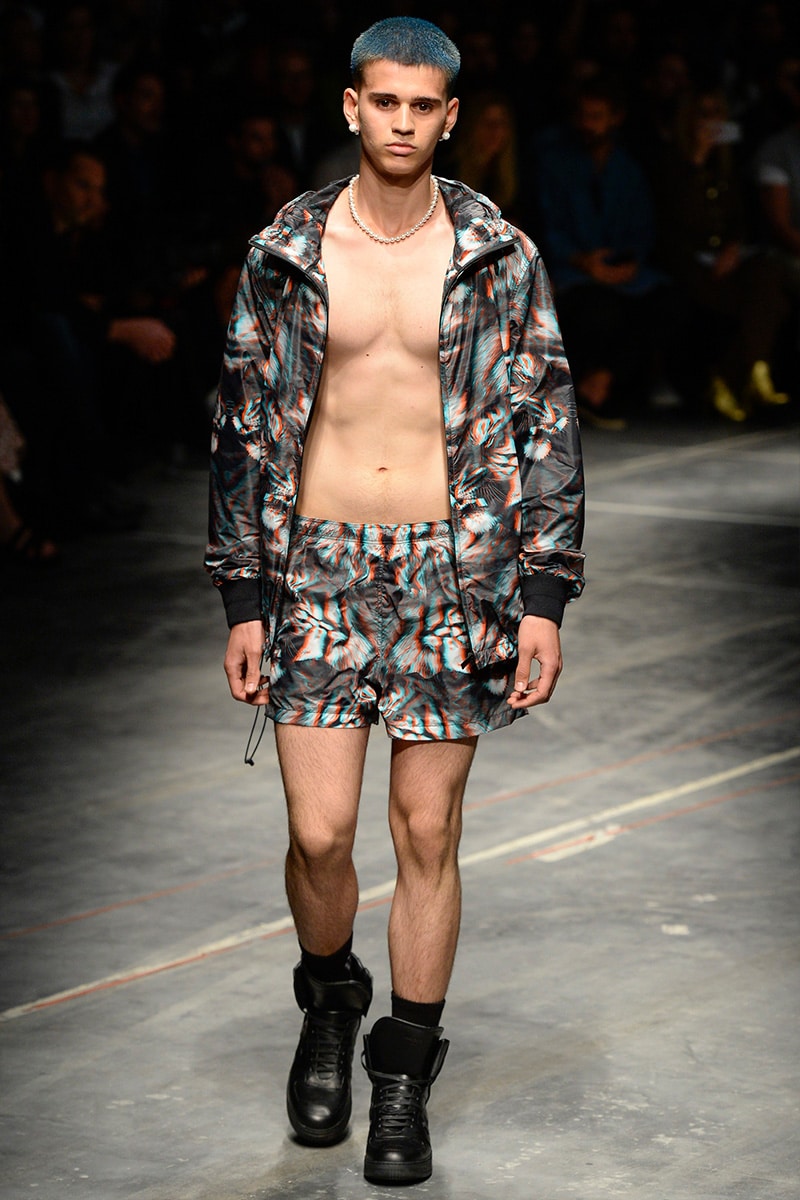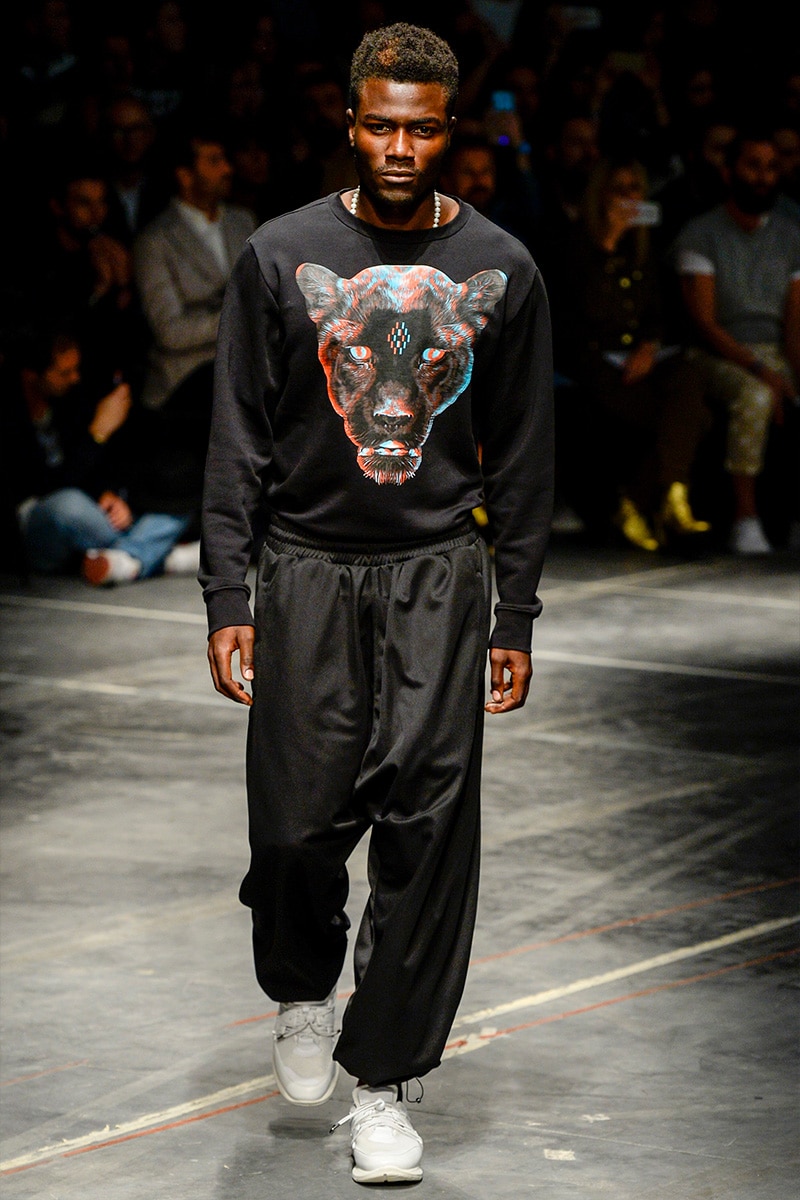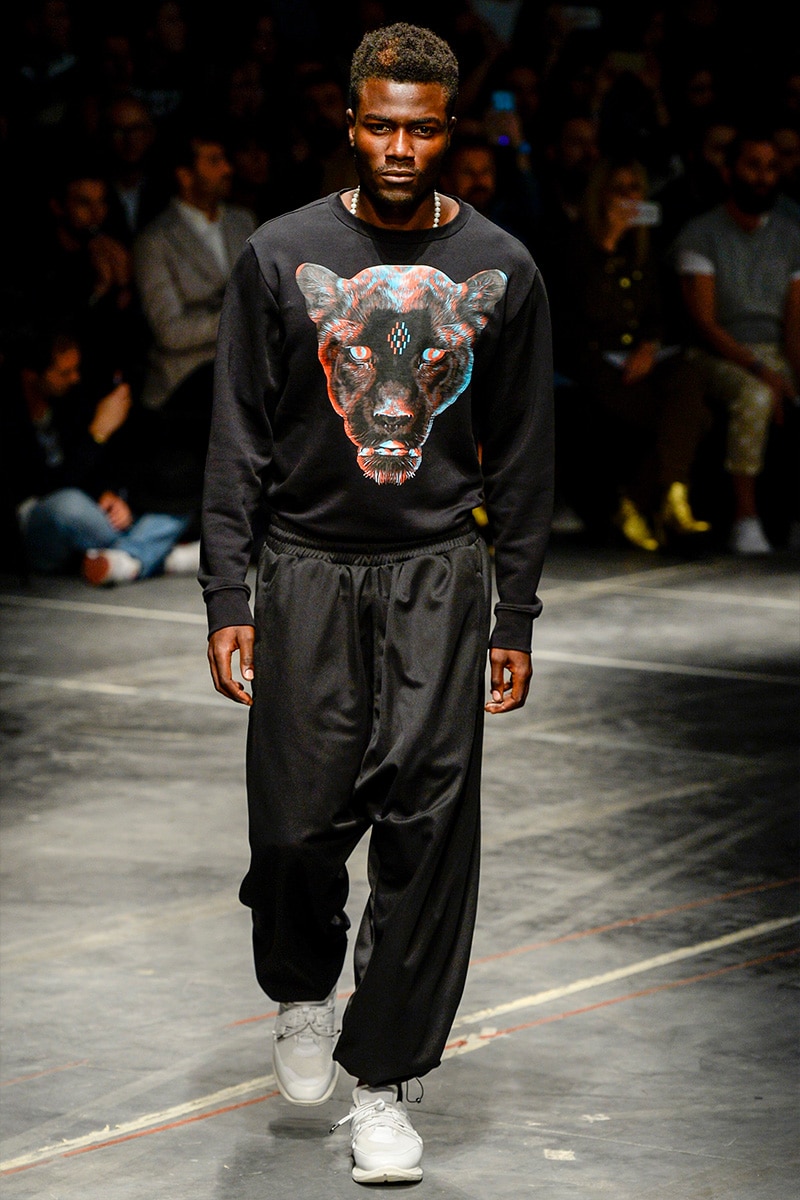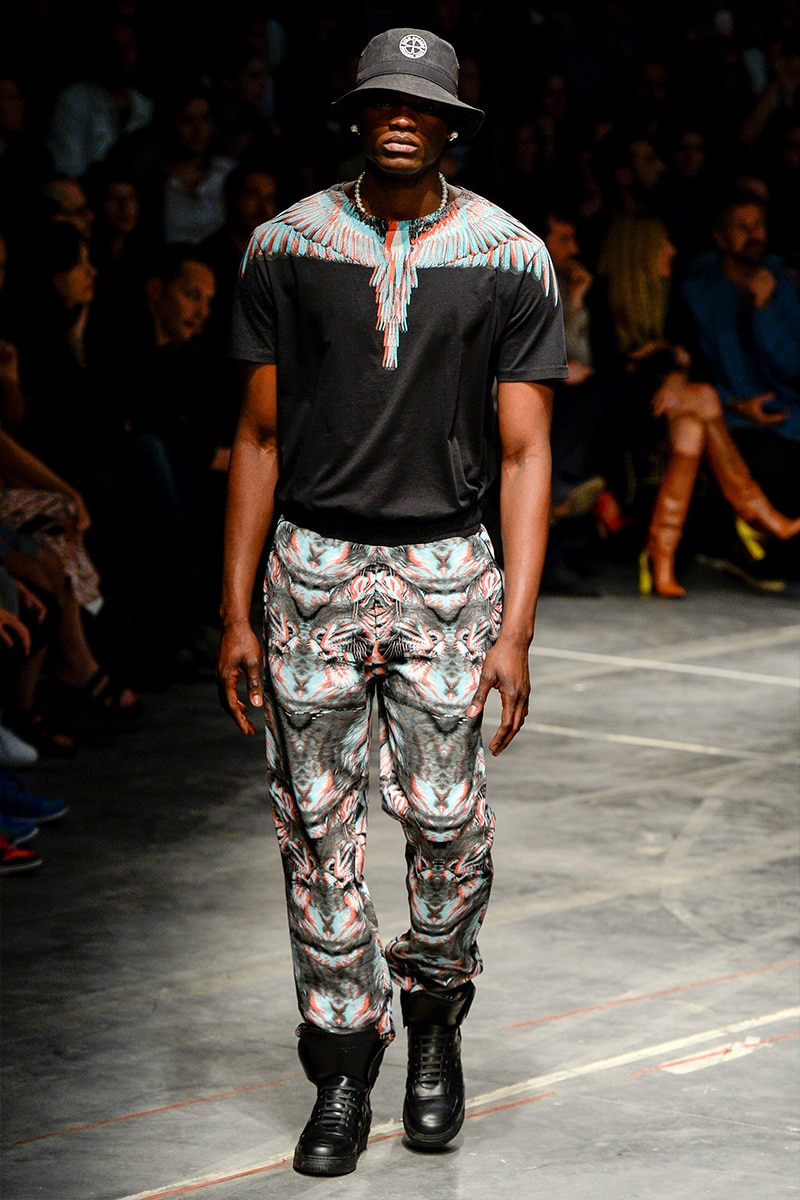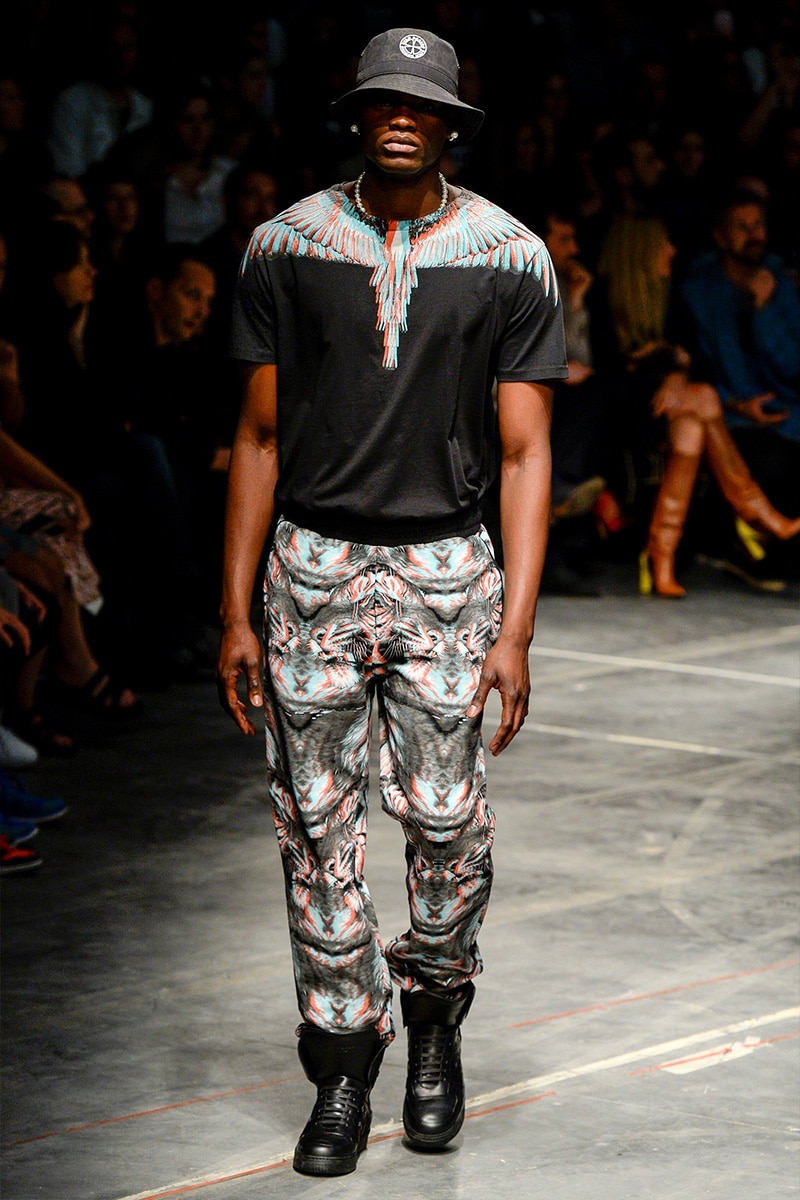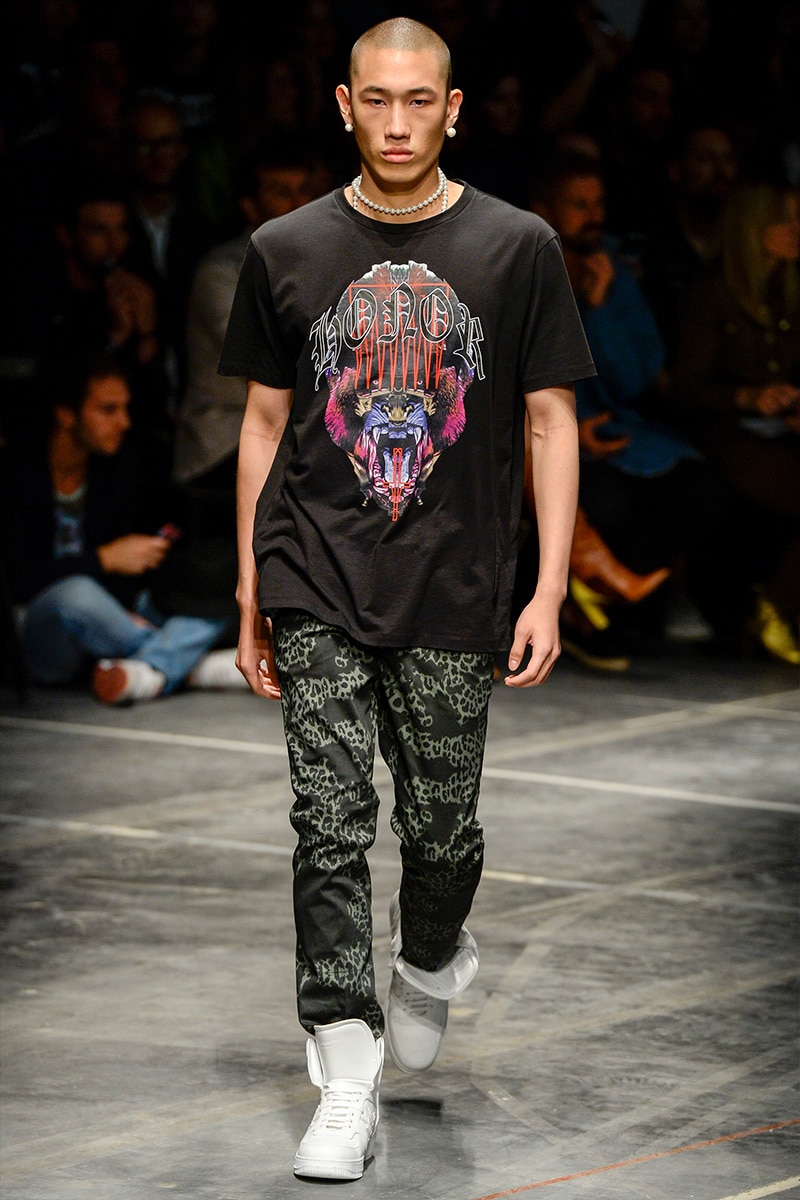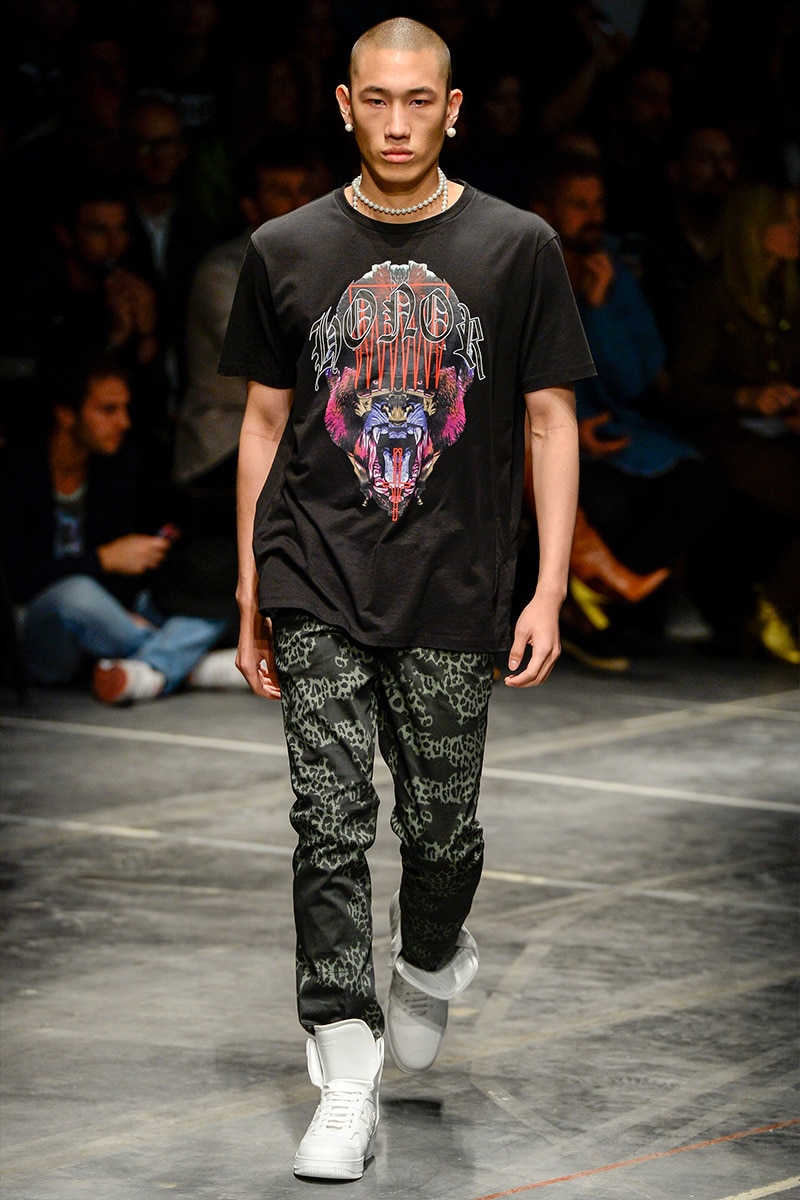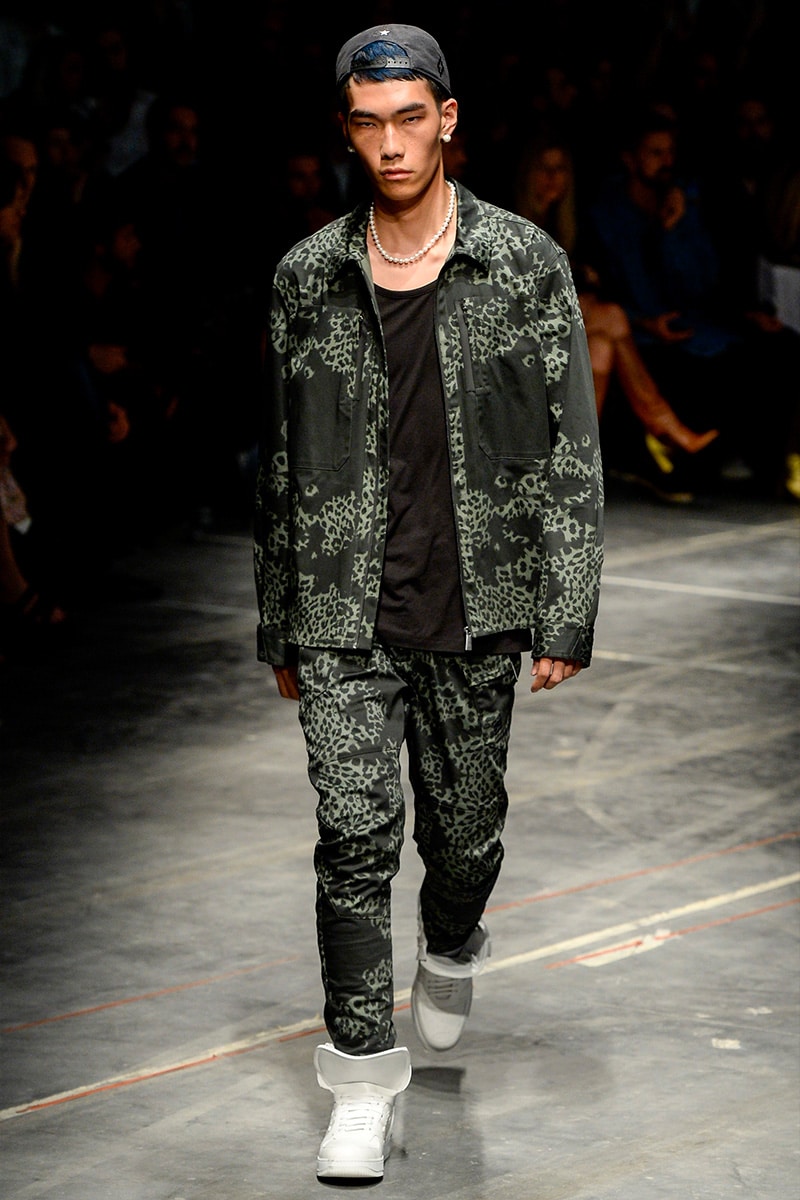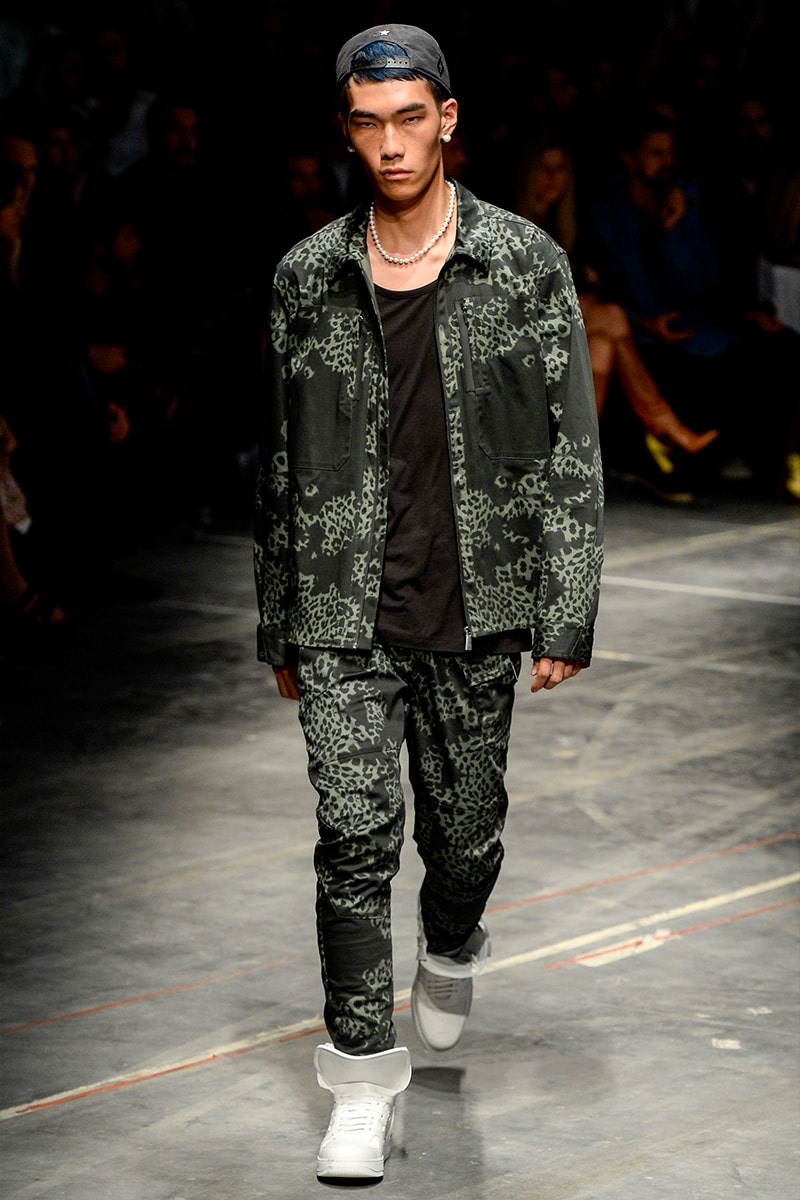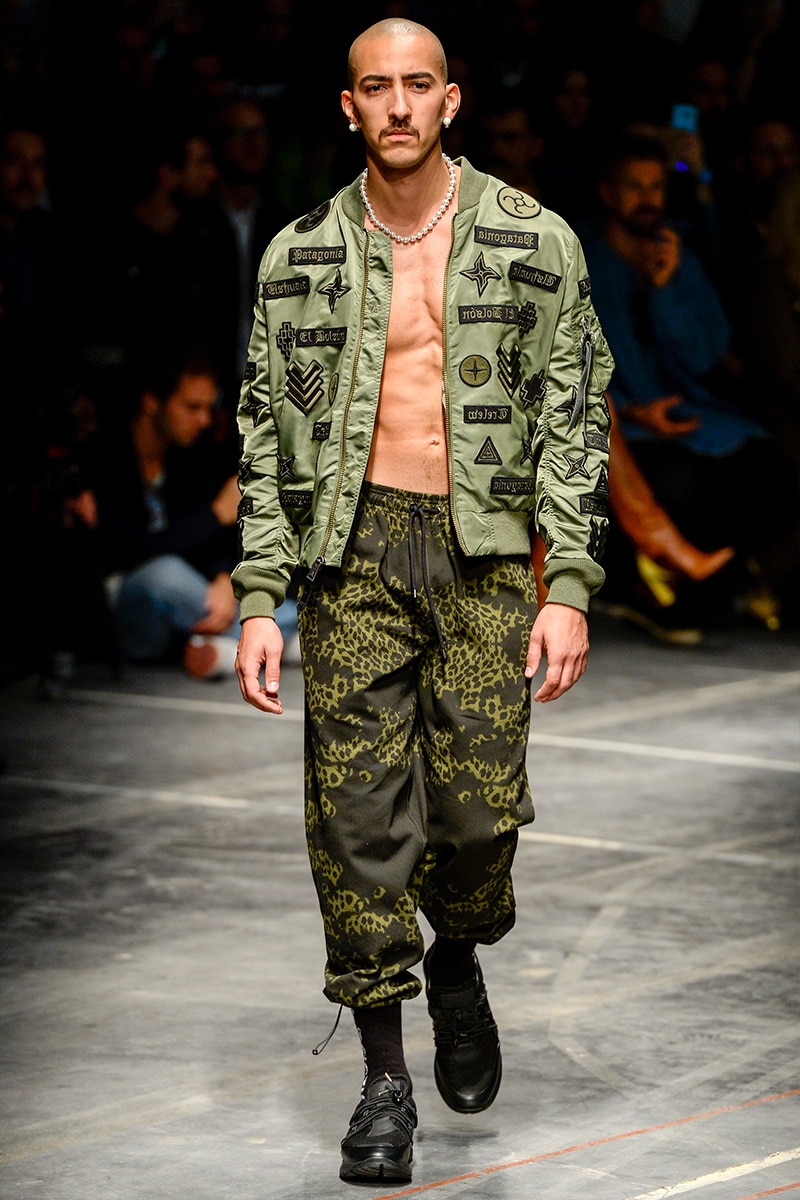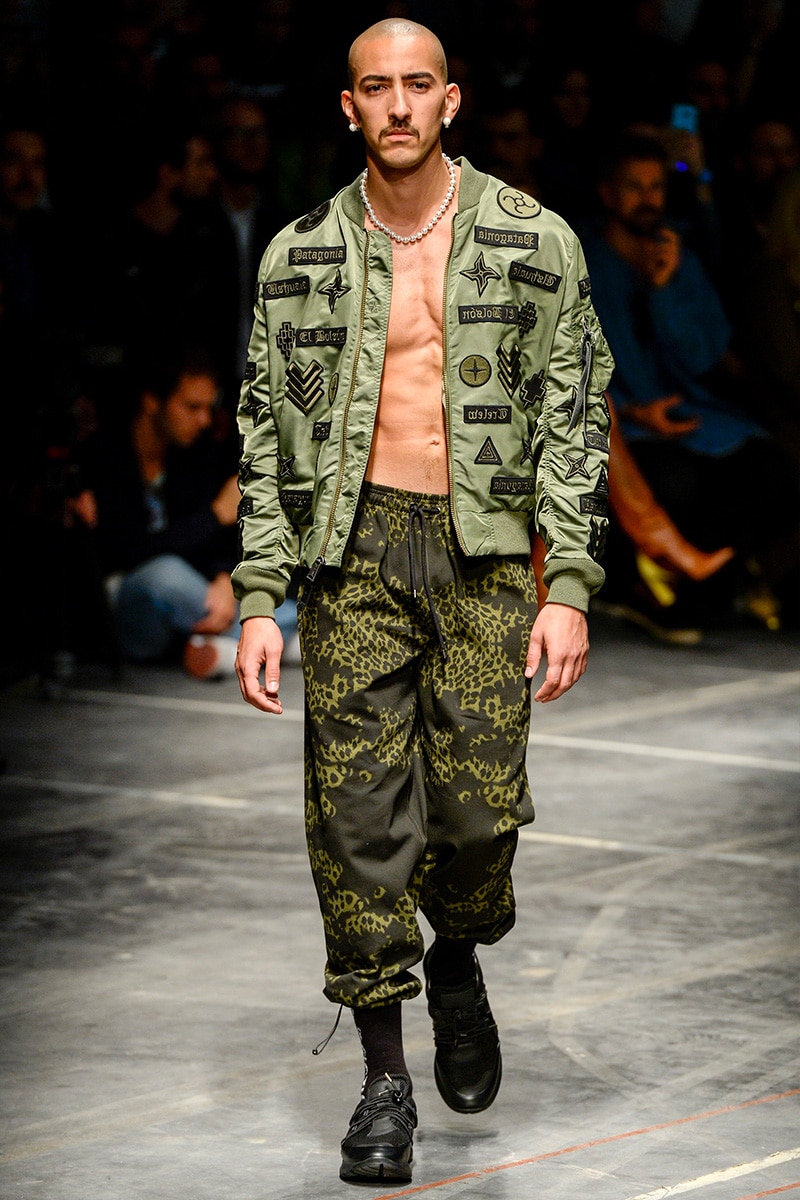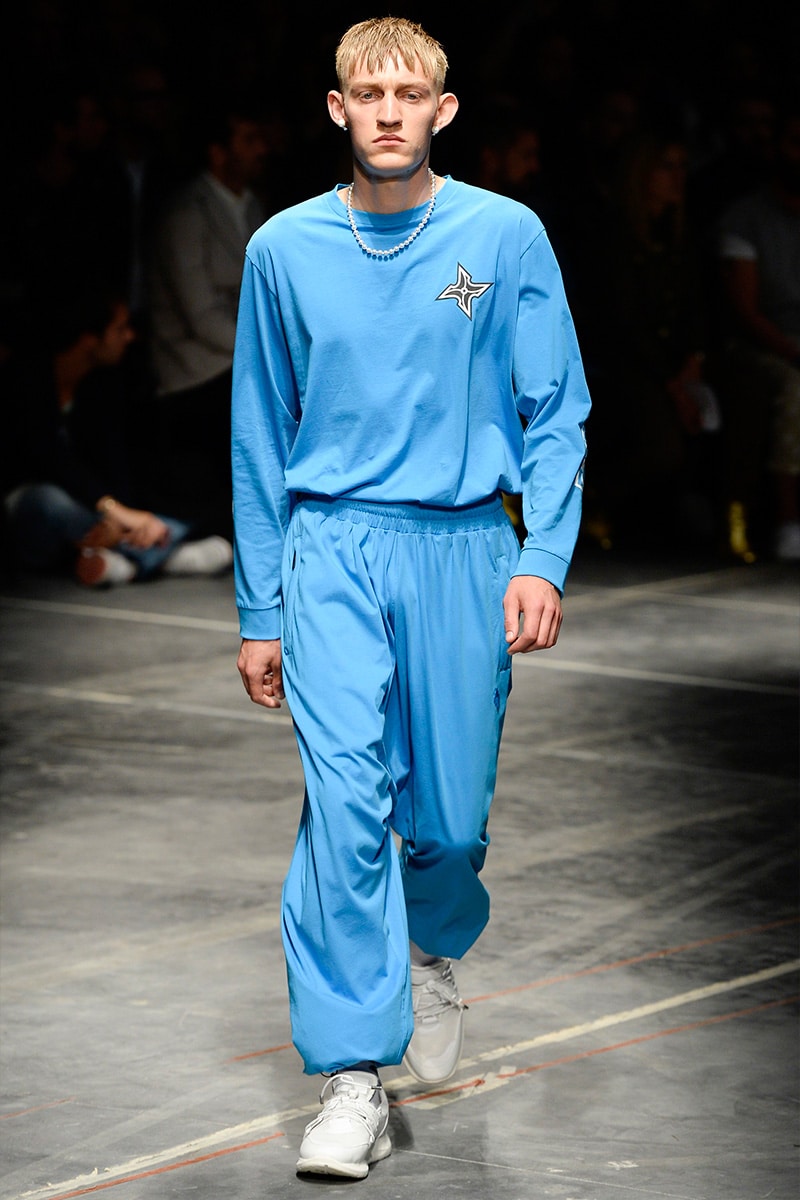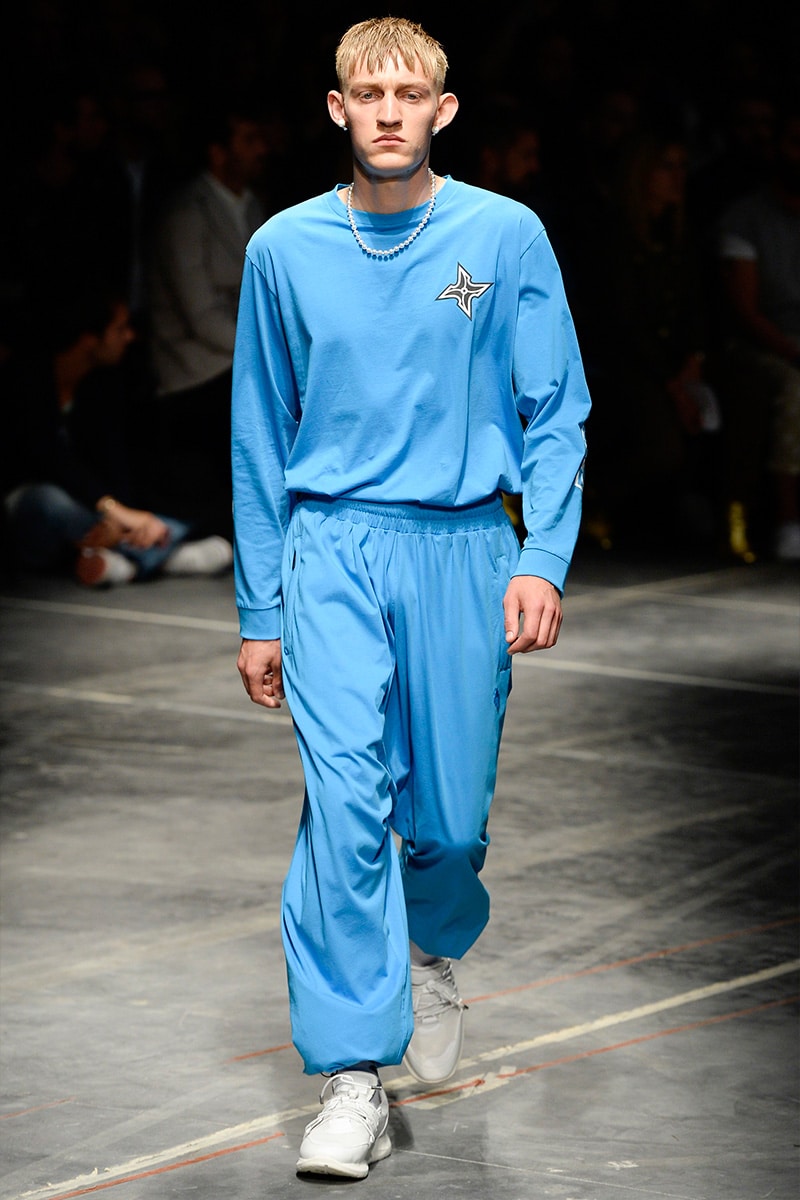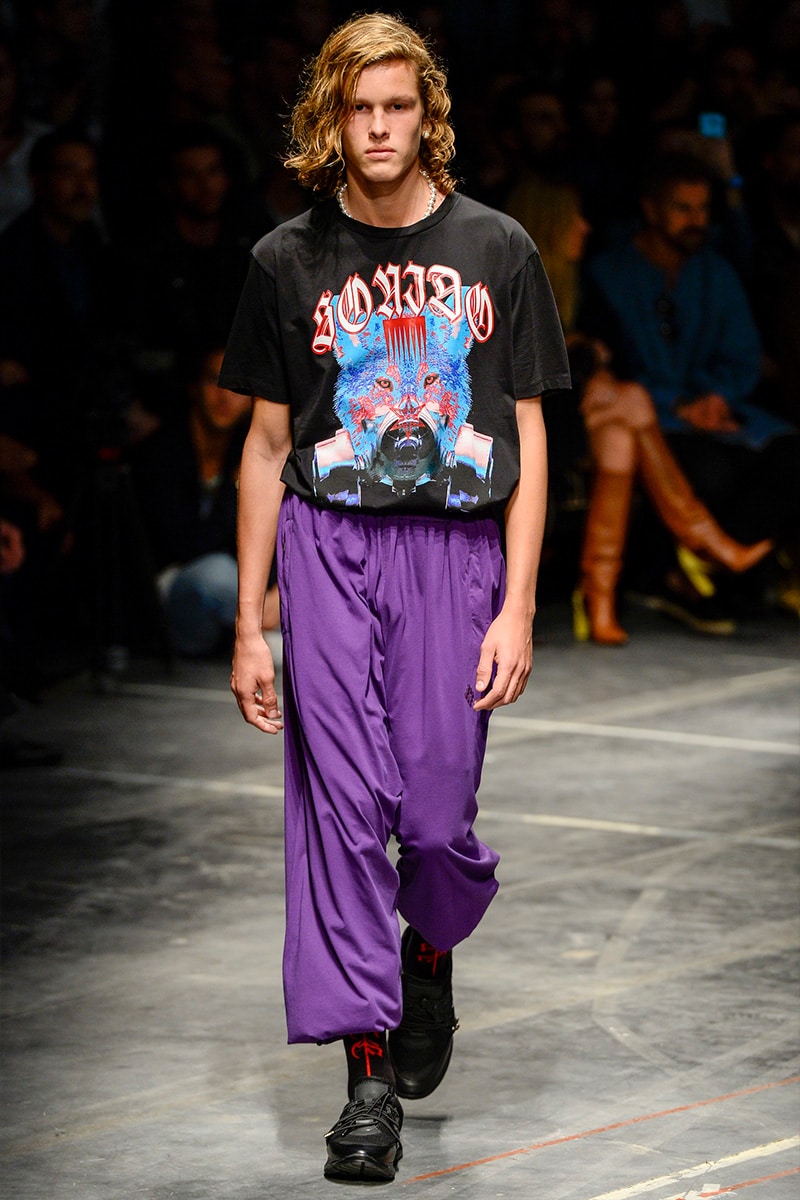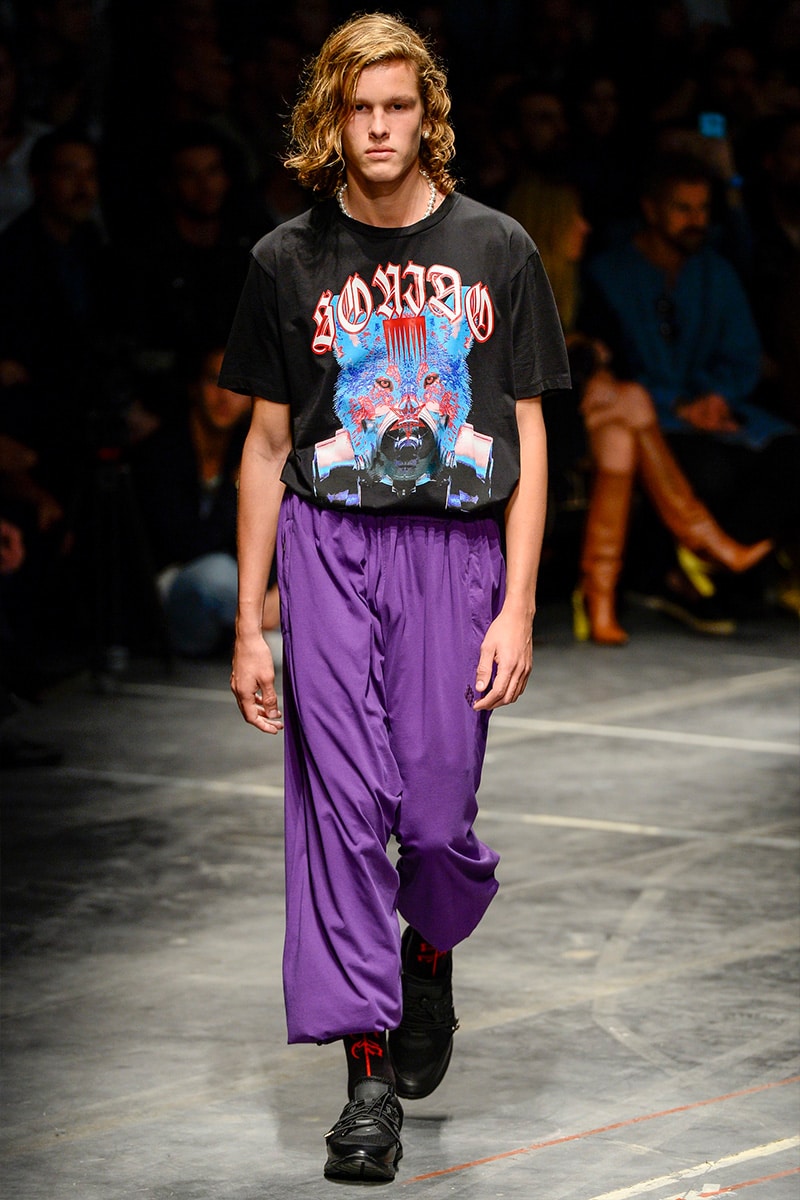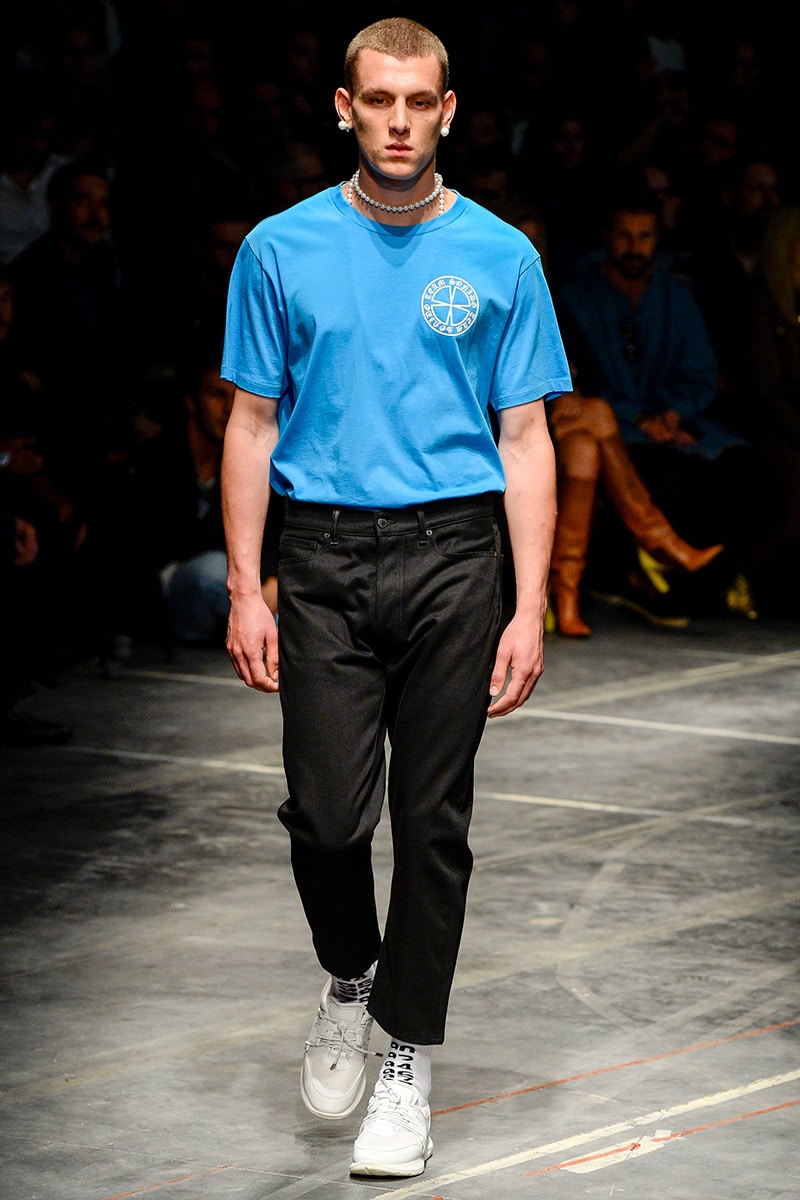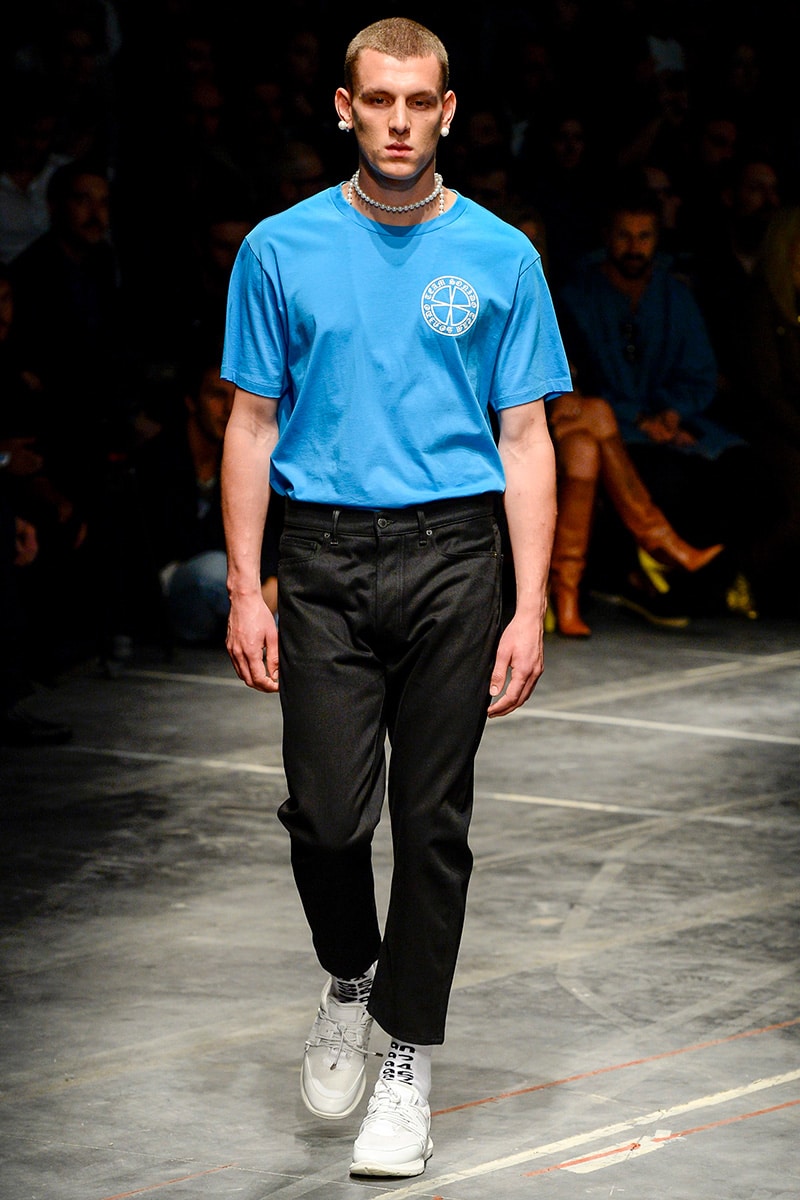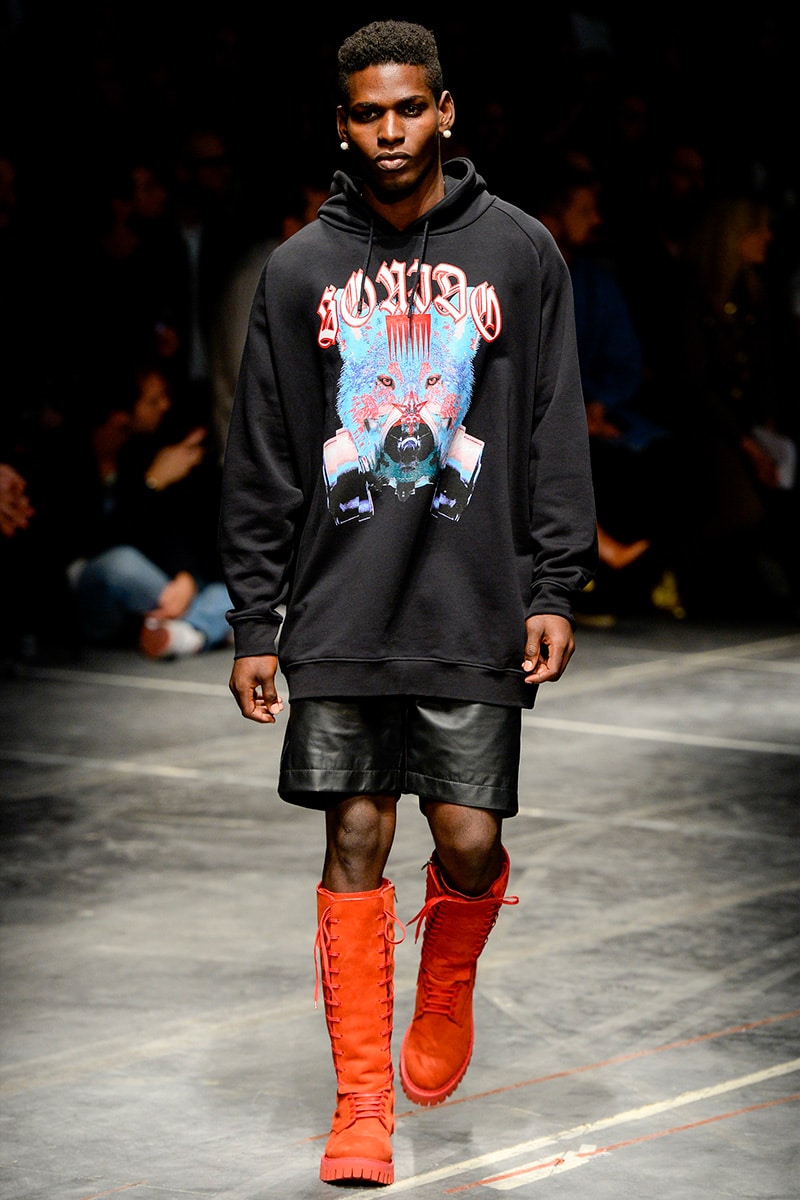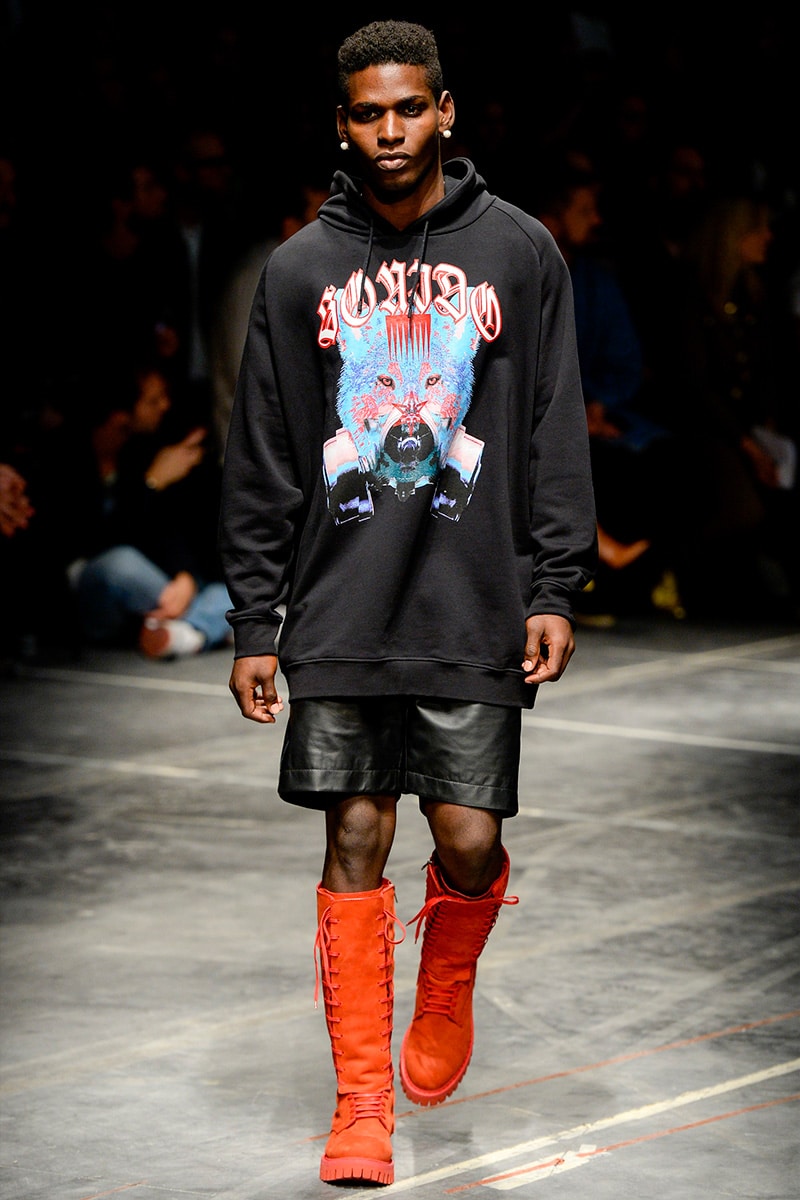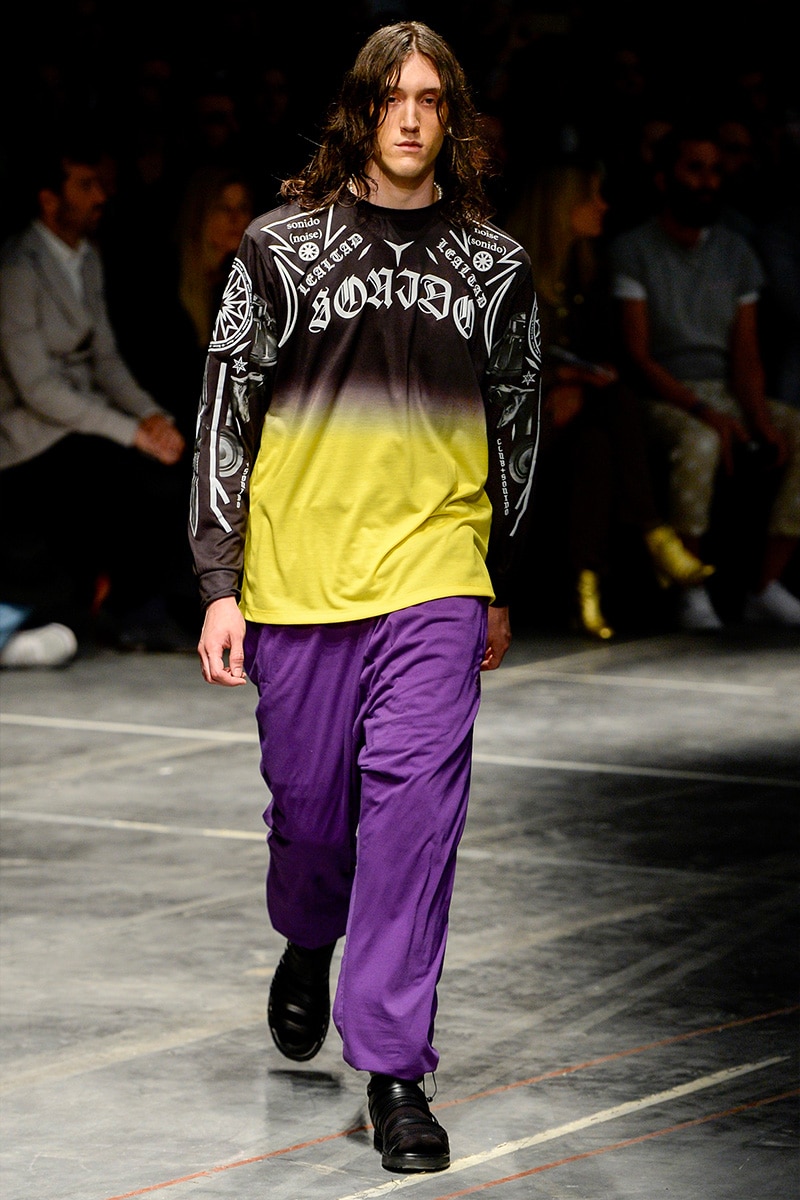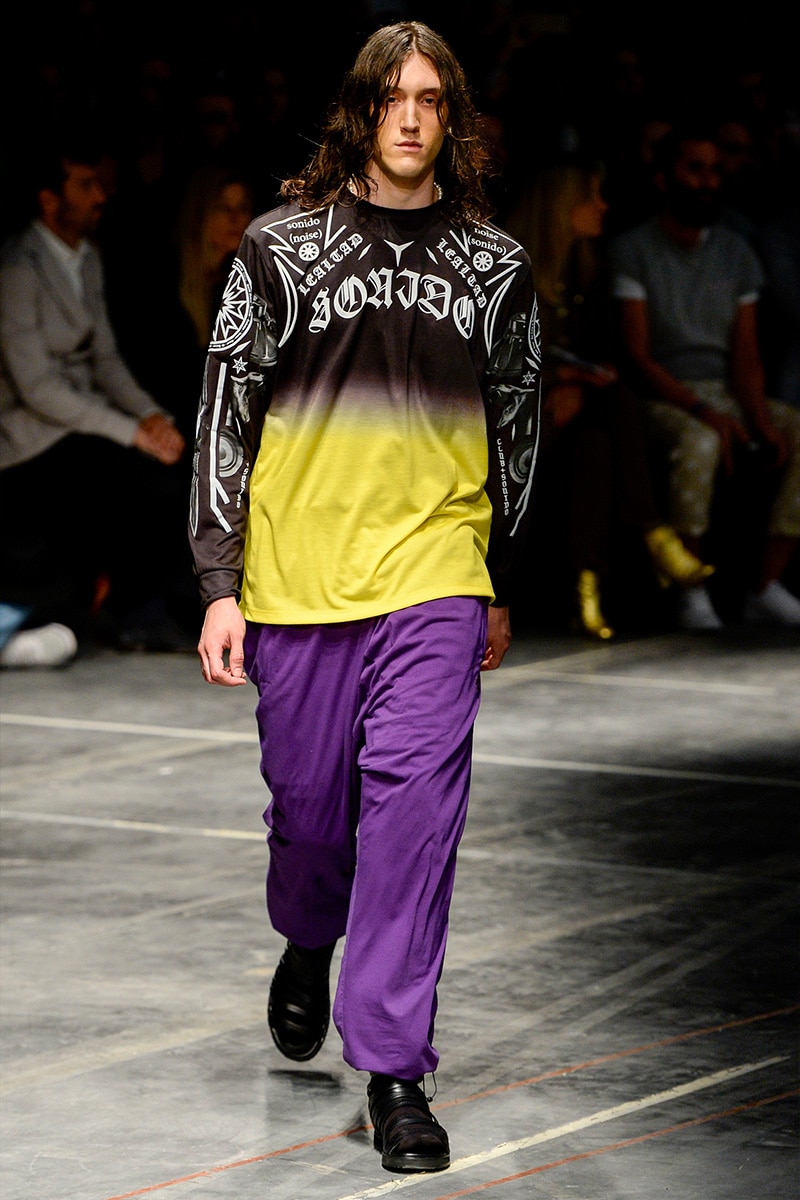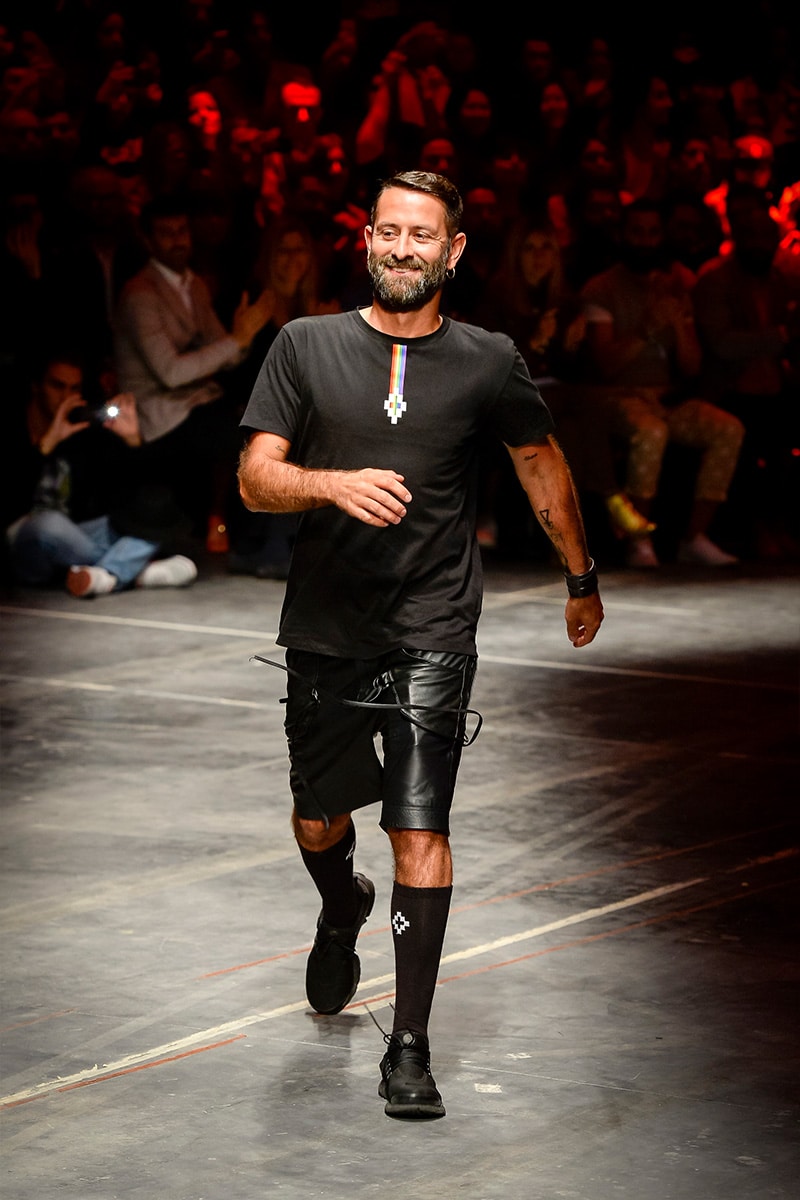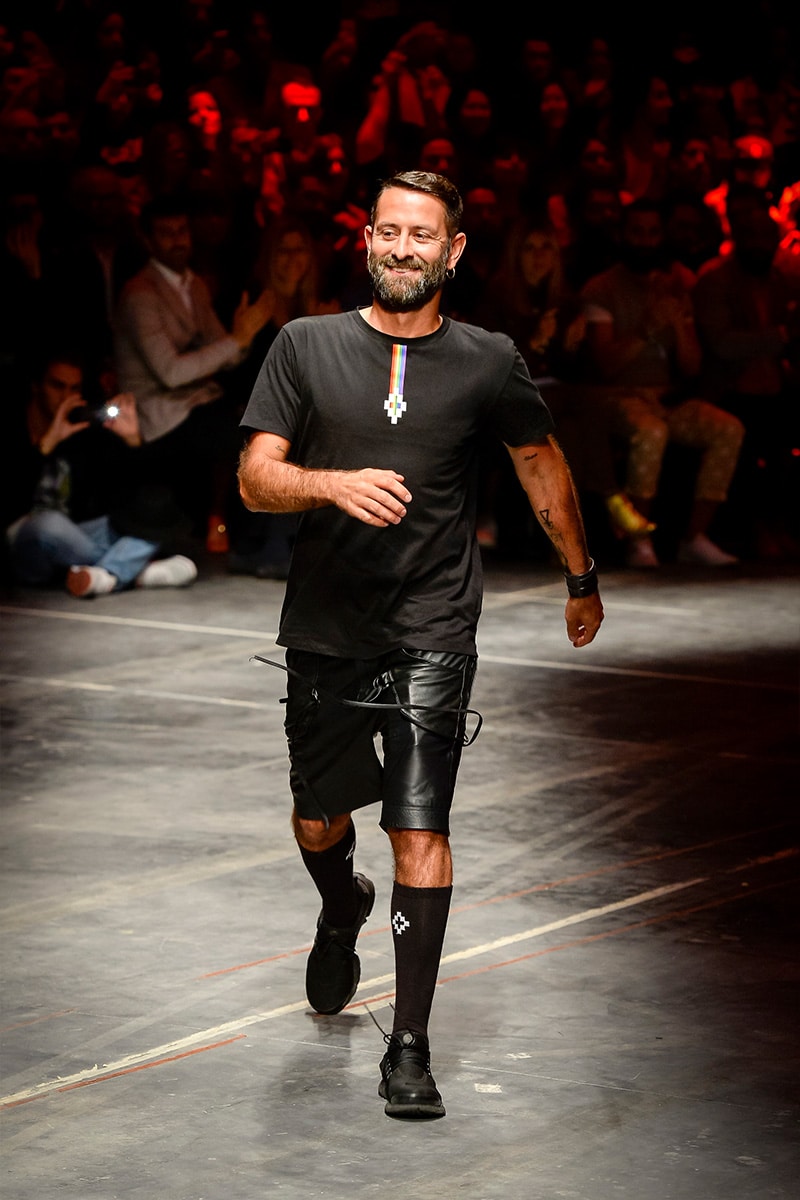 Marcelo Burlon County of Milan showed its Spring/Summer 2017 collection during Milan Fashion Week.
The collection is an ode to noise that ignites unstoppable waves of change. Under the slogan SONIDO, spelt out loud in gothic fonts, a new cultural clash happens within the County of Milan premises. Numbers and graphic weaves mix with Ninja stars and County's very own Patagonian symbols, swarming on bomber jackets, hoodies, tops and shorts. Kimonos both long and short and sliced samurai skirts point towards the East, chain-mail and PVC nod at the future, lace-up trousers provide a slight tingle of fetish. Shapes have both an utilitarian and adventurous feel, while a profusion of embroideries adds texture and visual stimulation. Clear PVC parkas and elongated sheer vests amplify the layering of the looks. Robotic trousers, jumpsuits and multi-pocket field jackets put a combat mode into play.
In his quest for the balance of opposites, Marcelo Burlon keeps celebrating the clash as the essence of NOW and only fuel of progress.