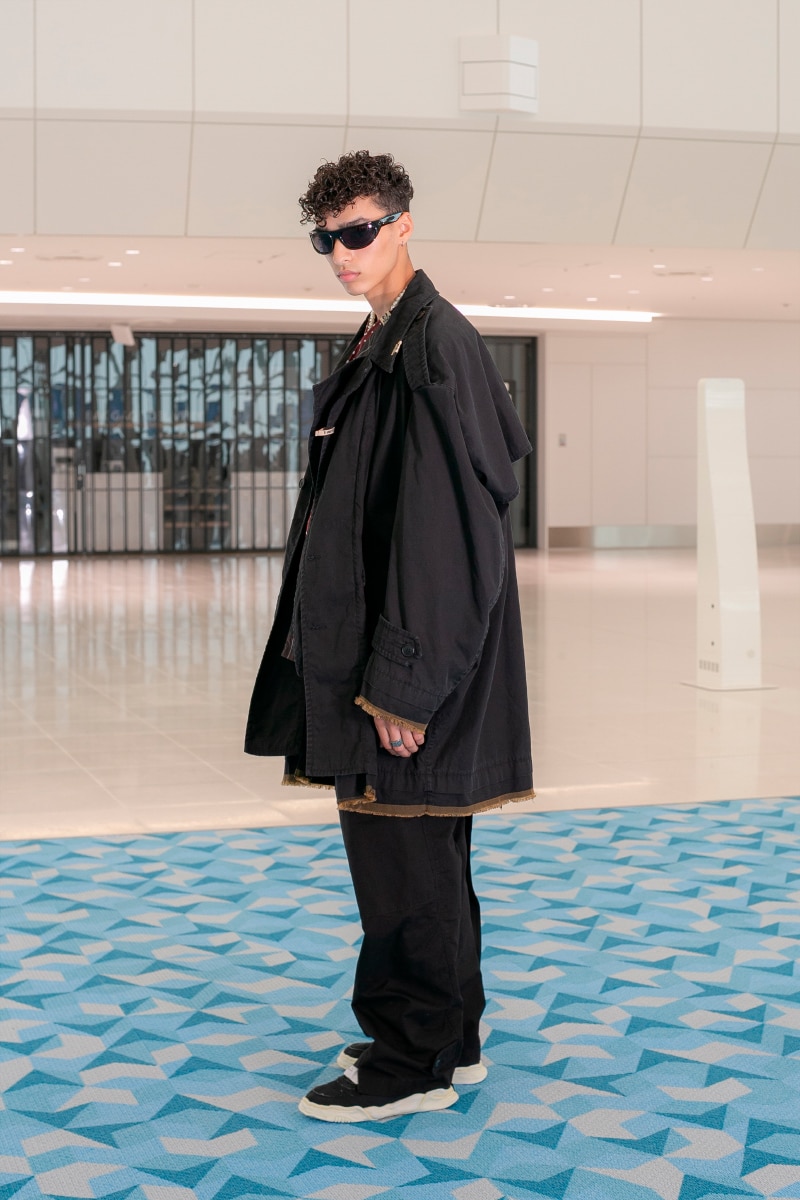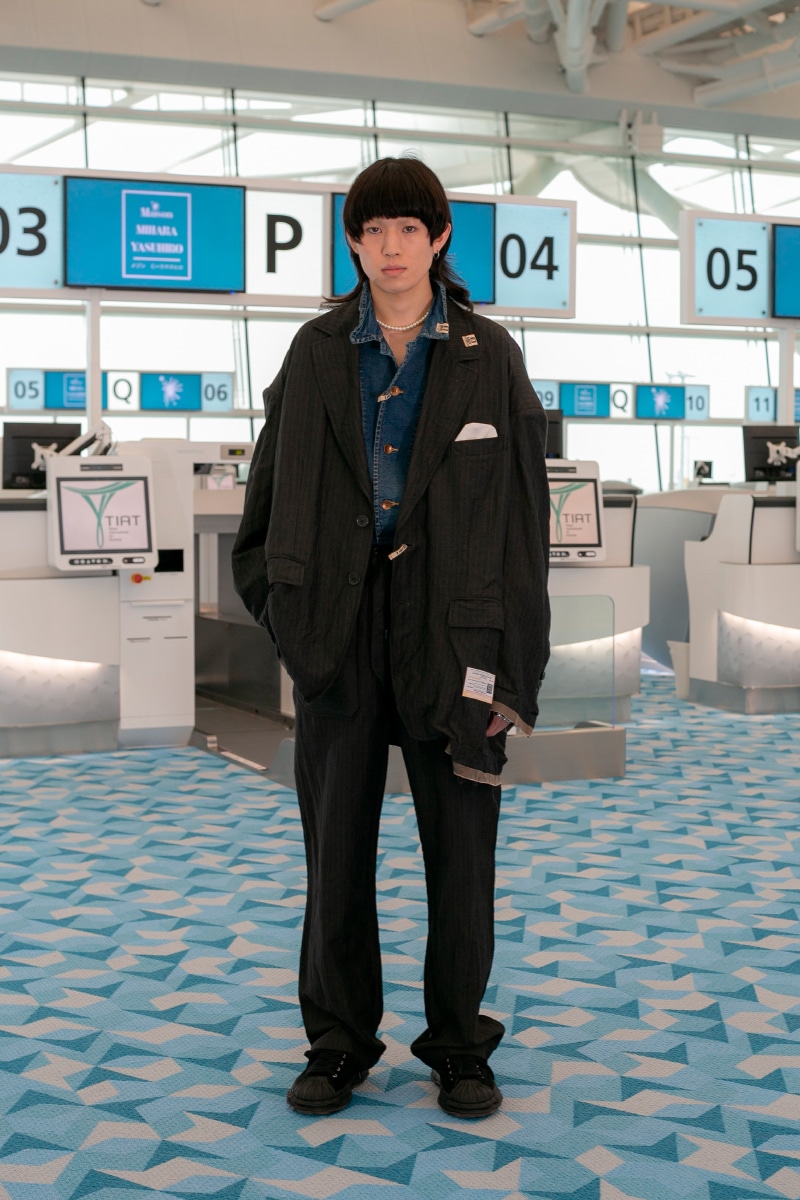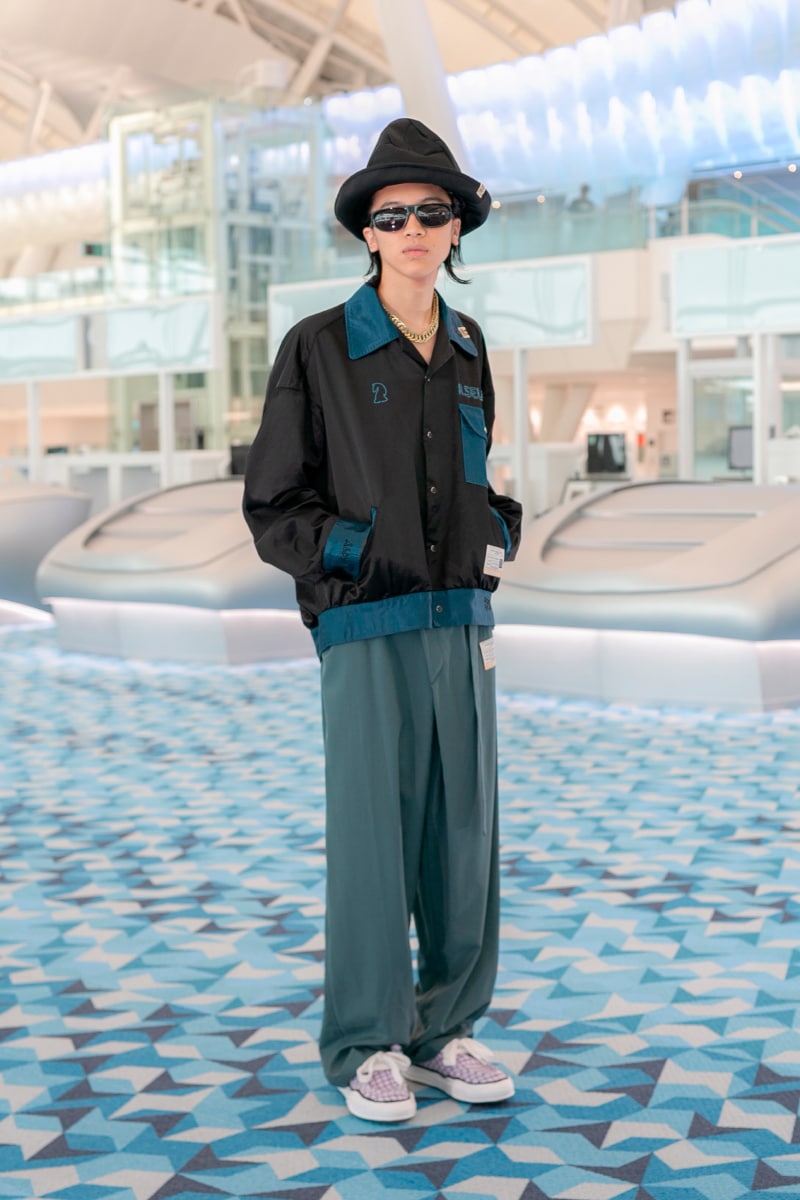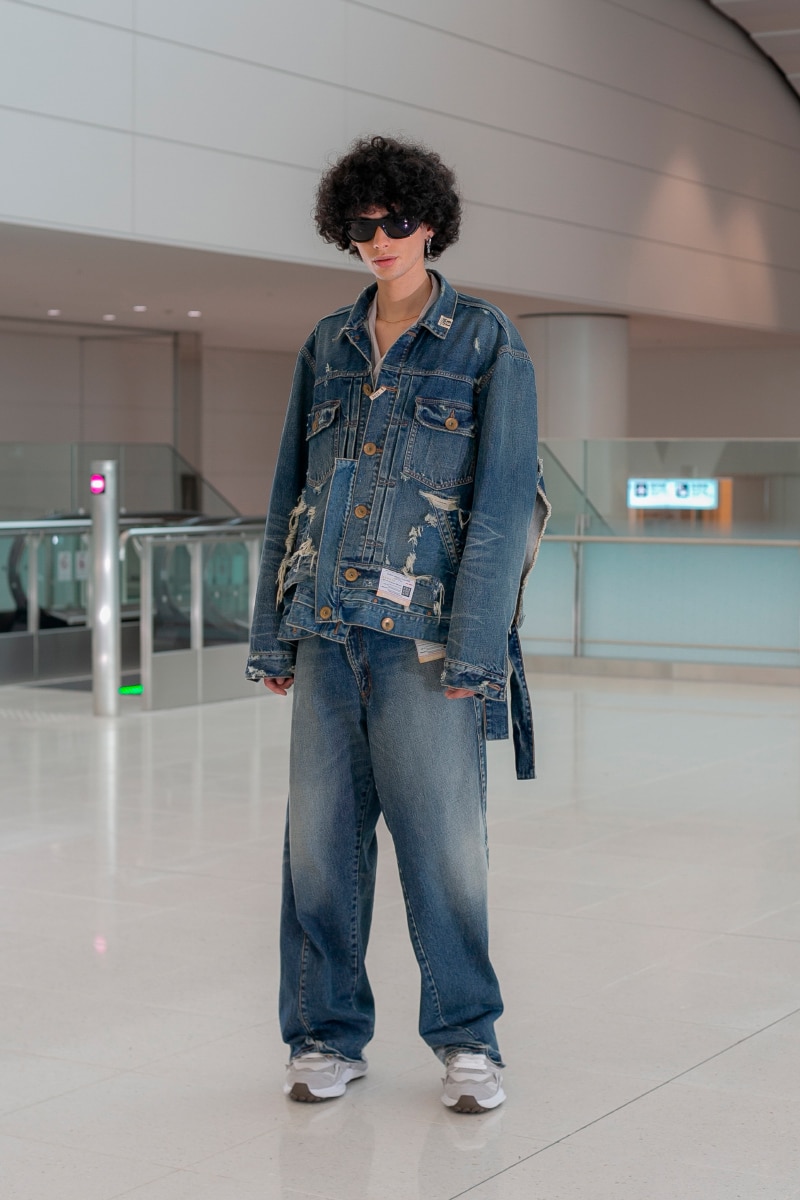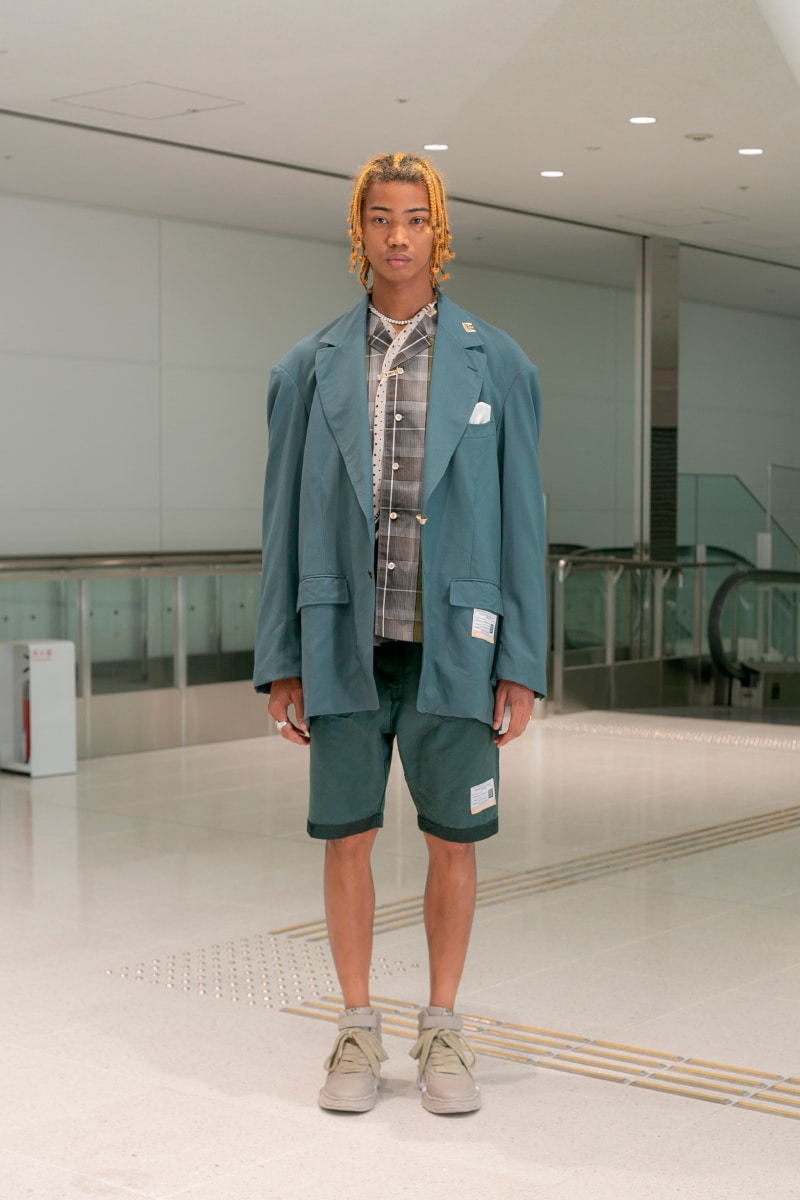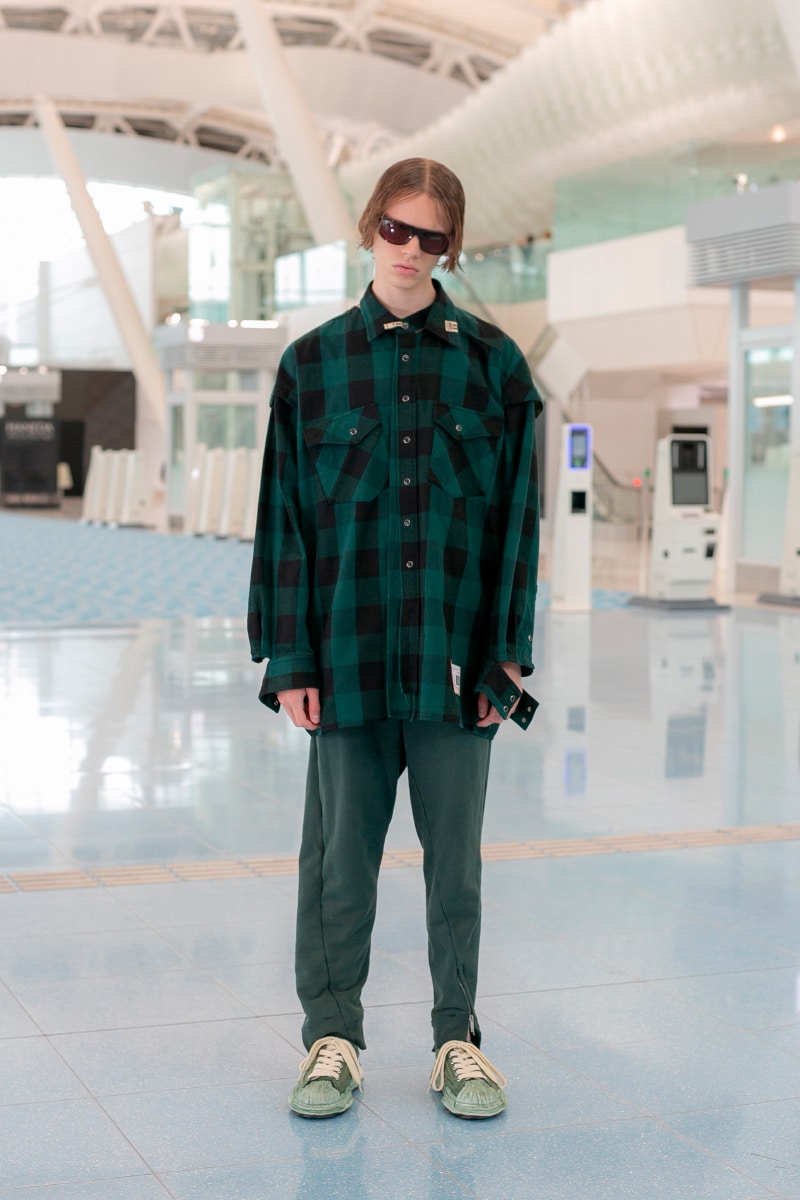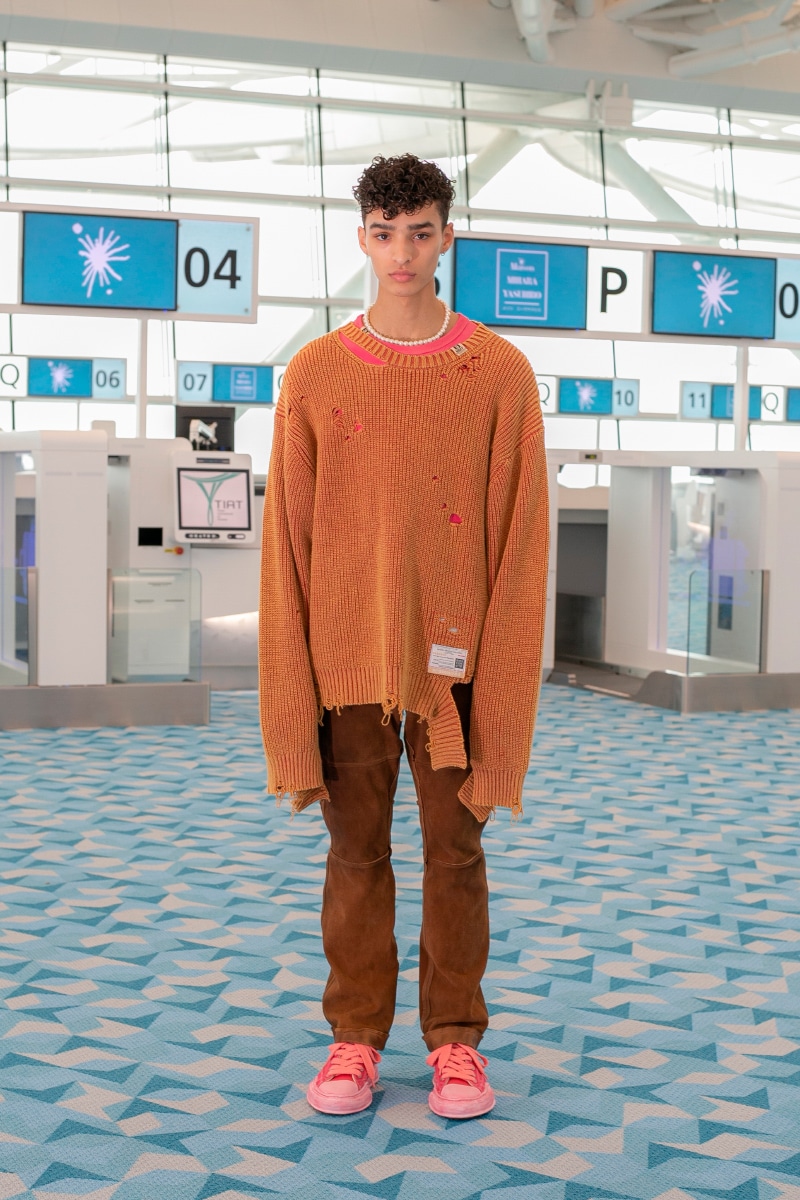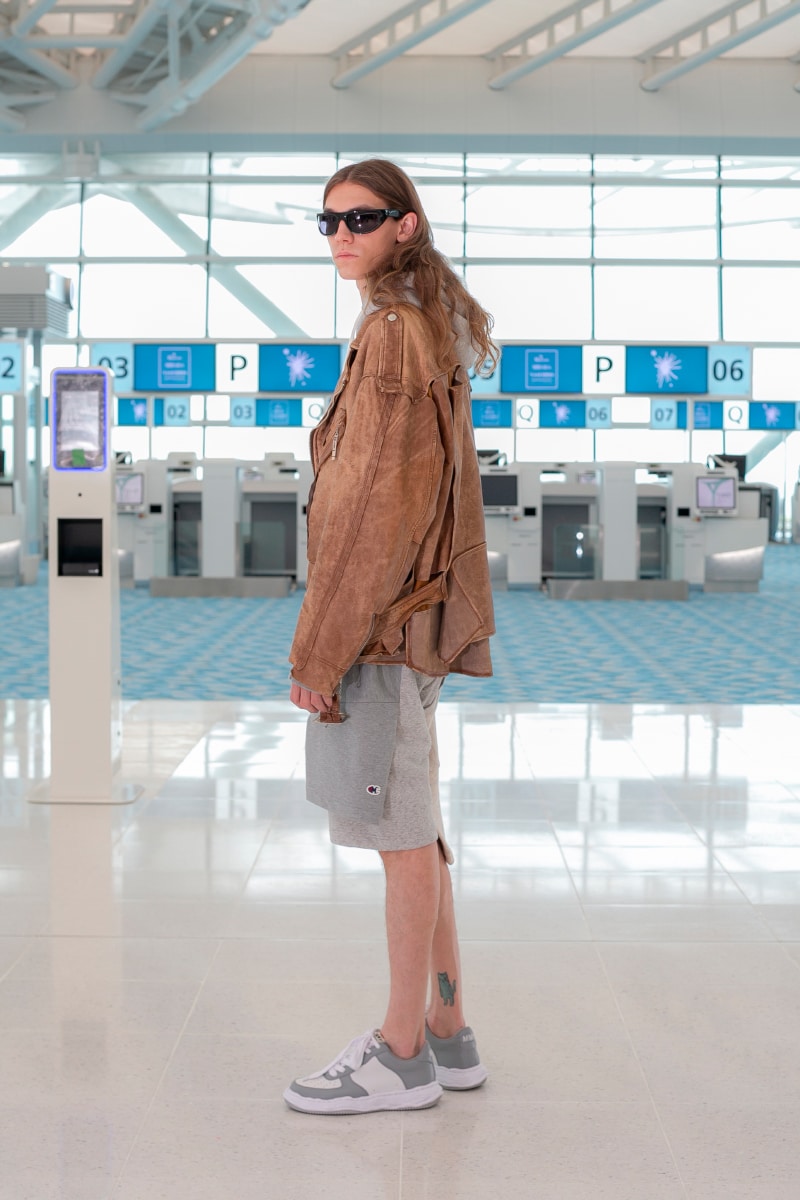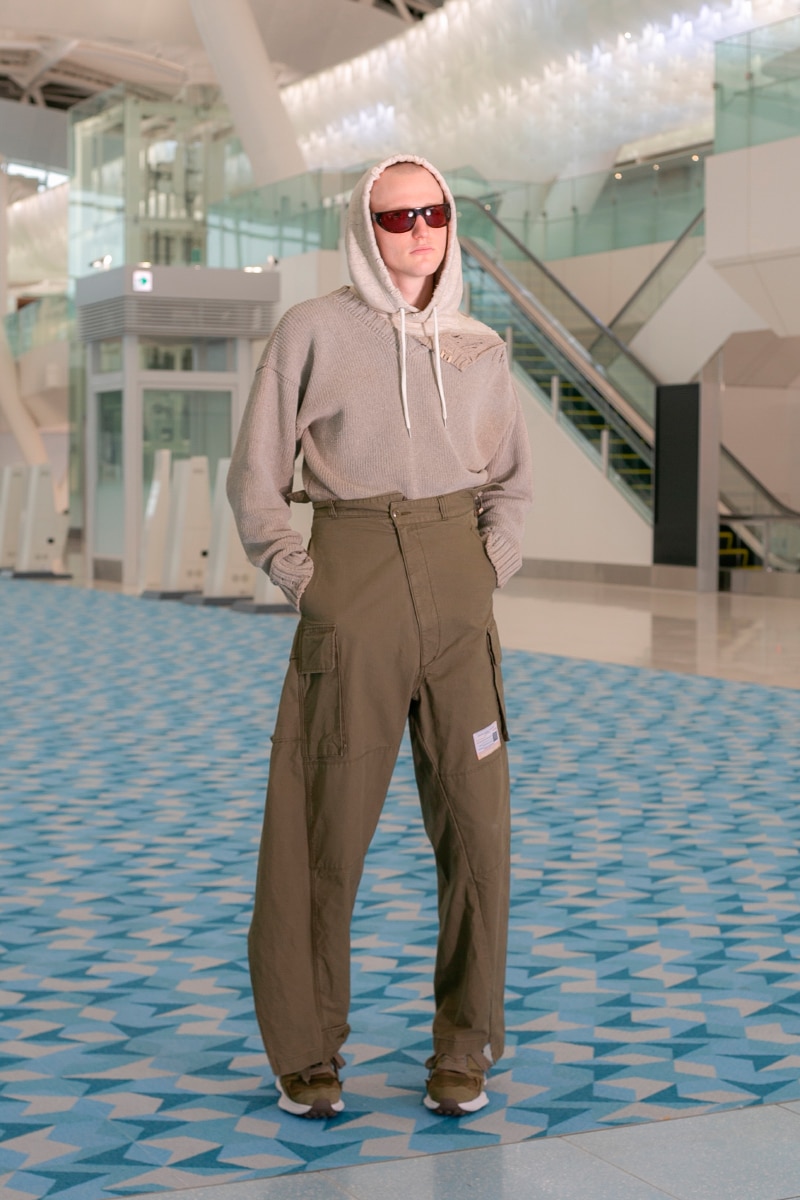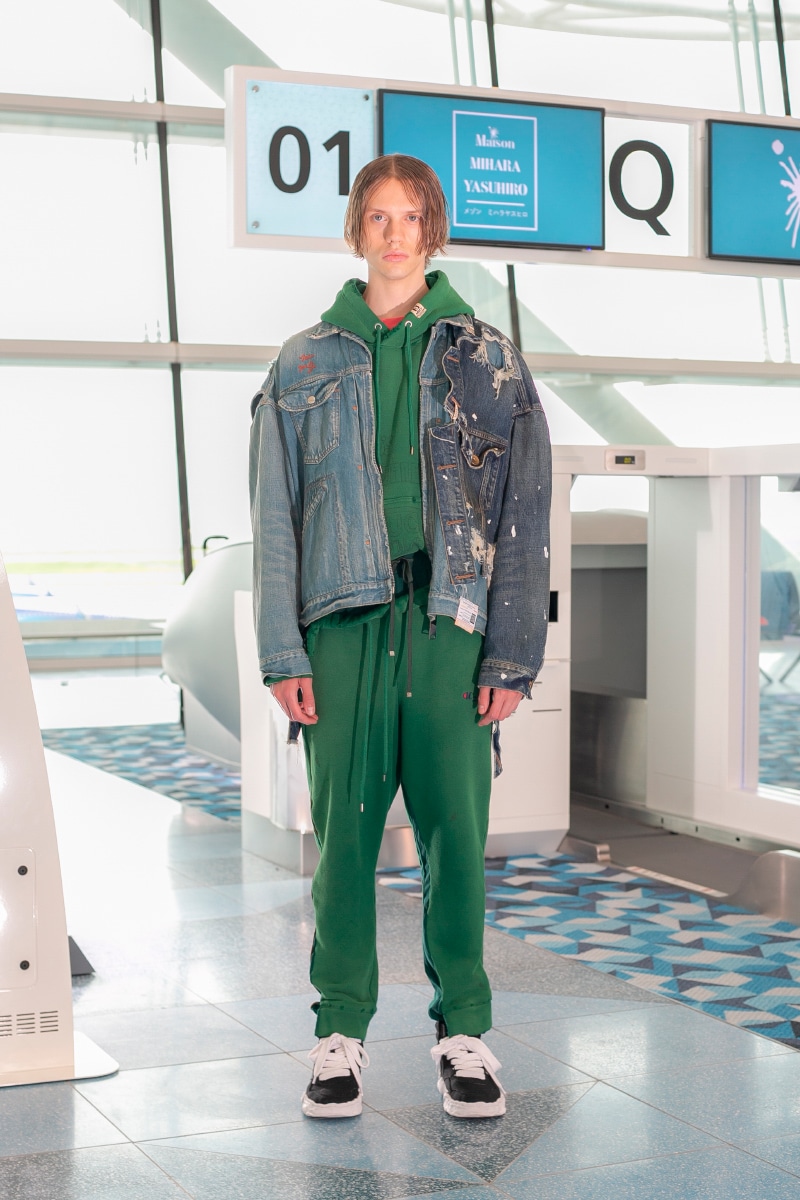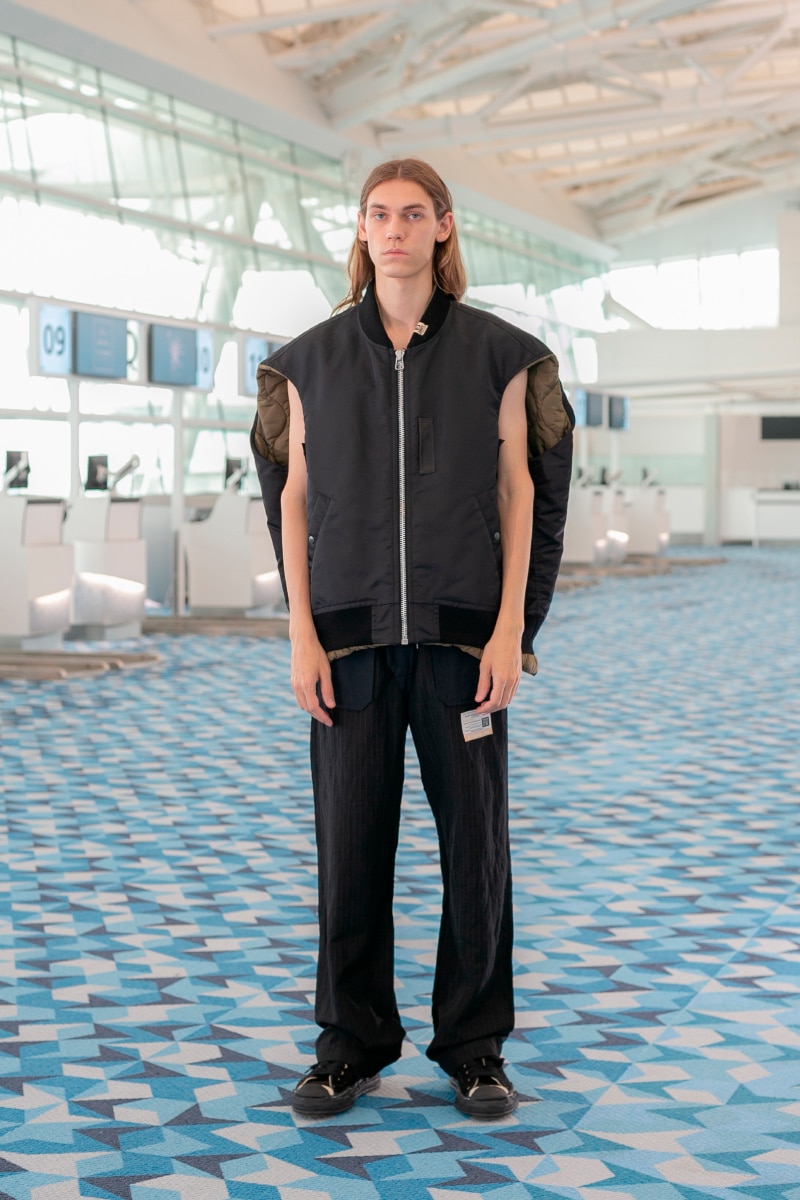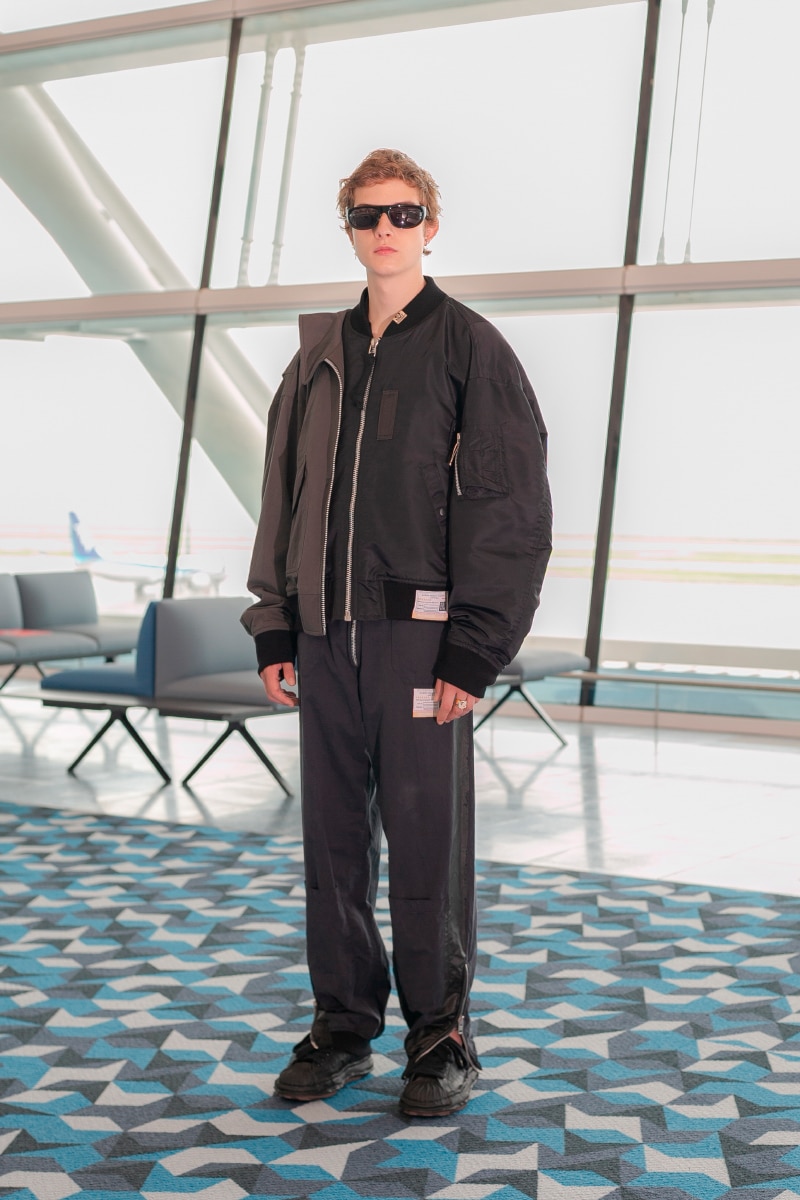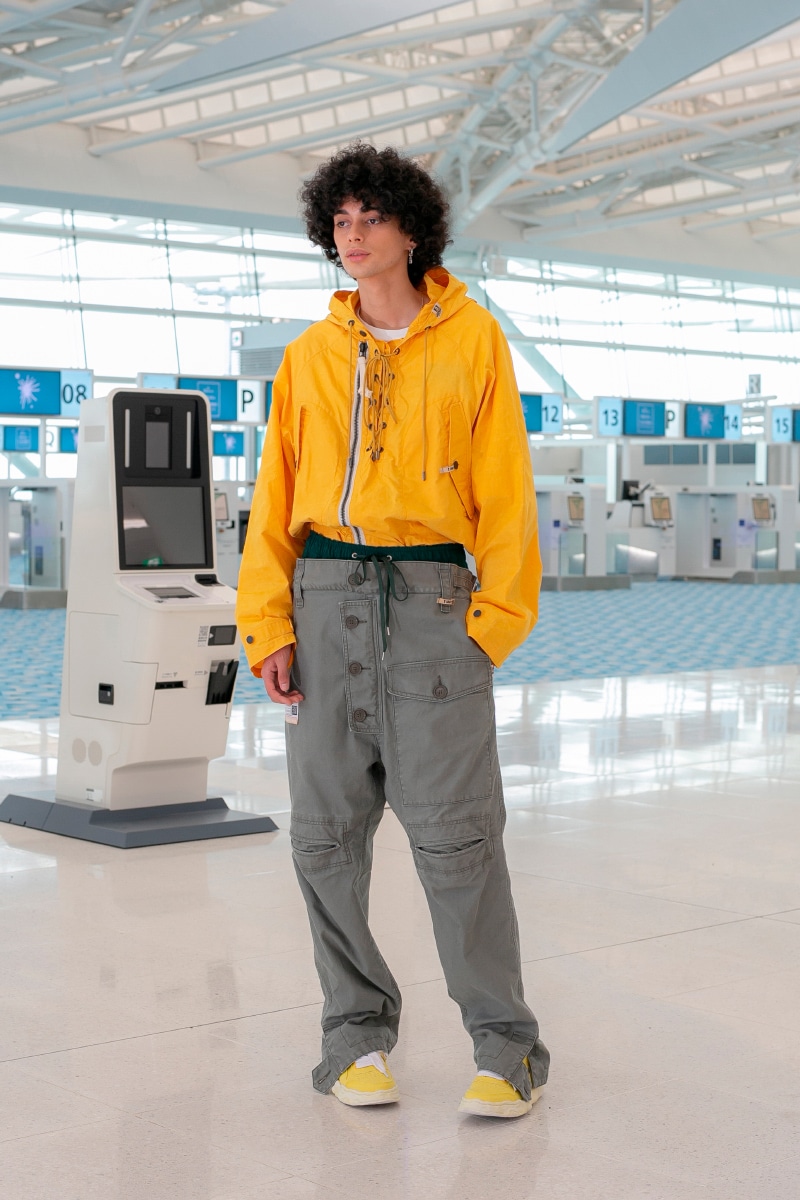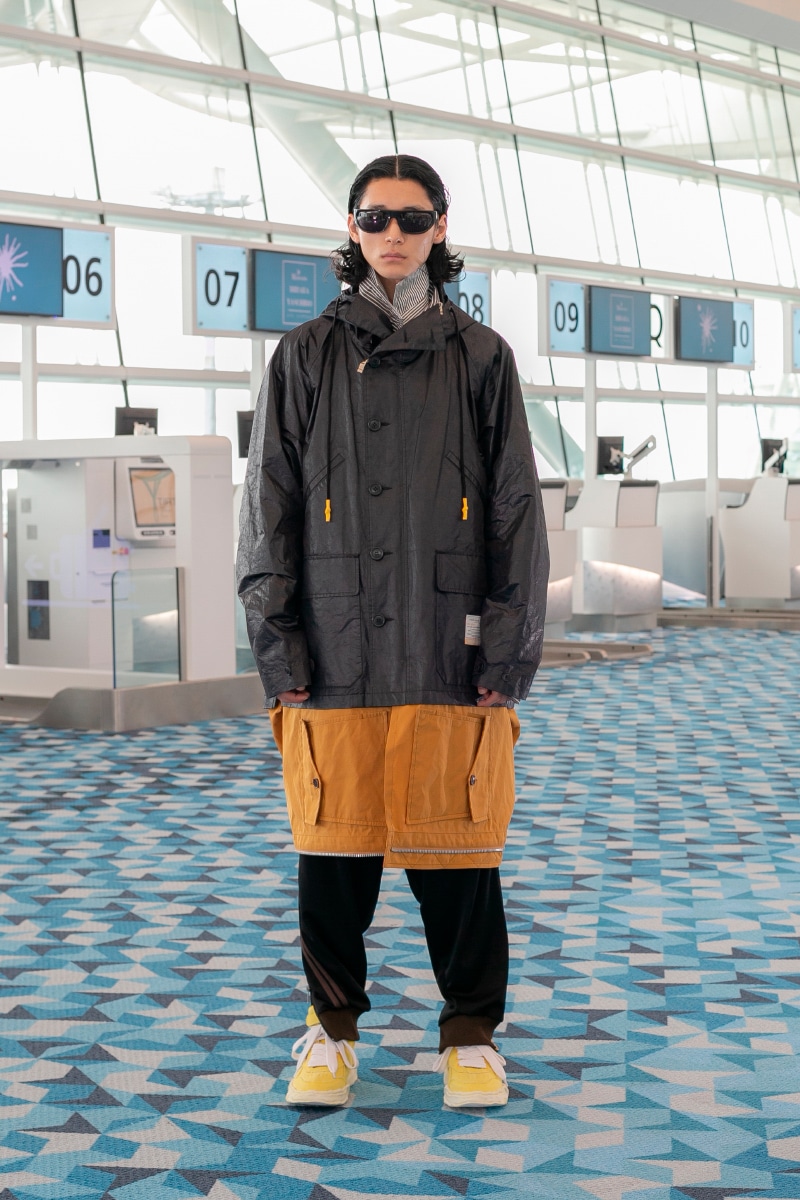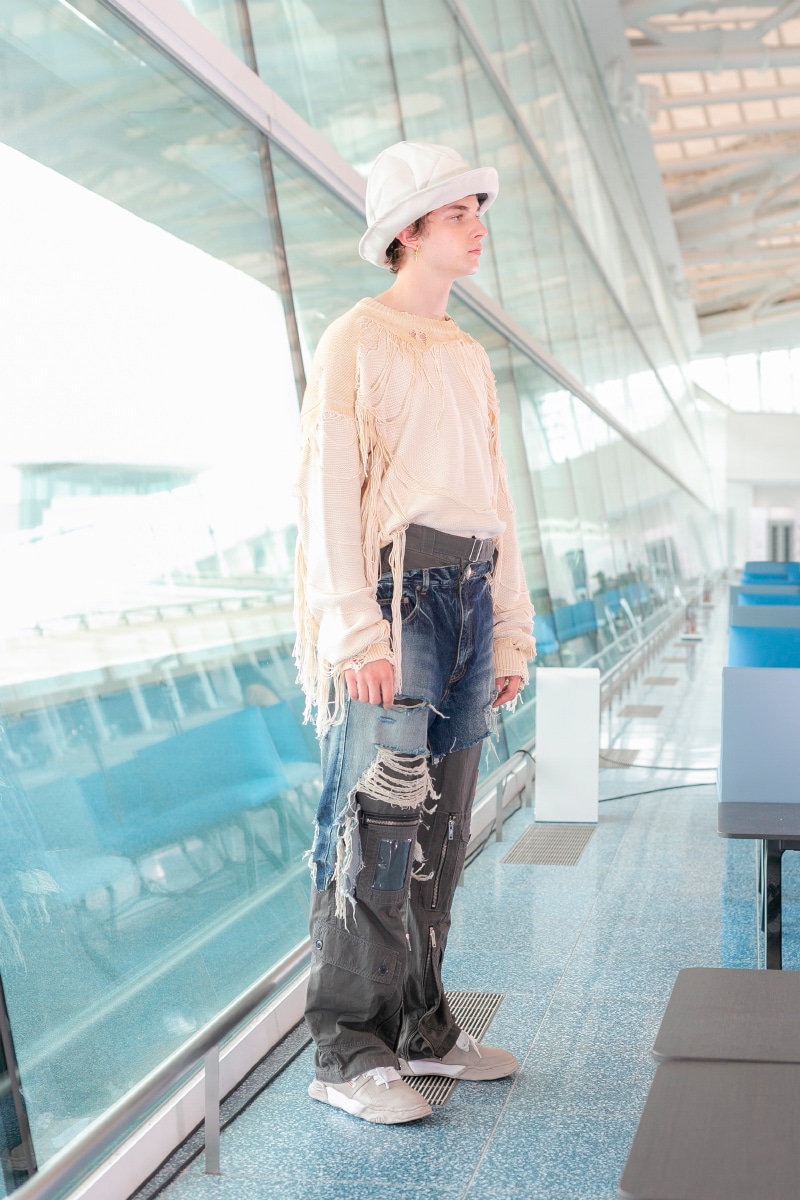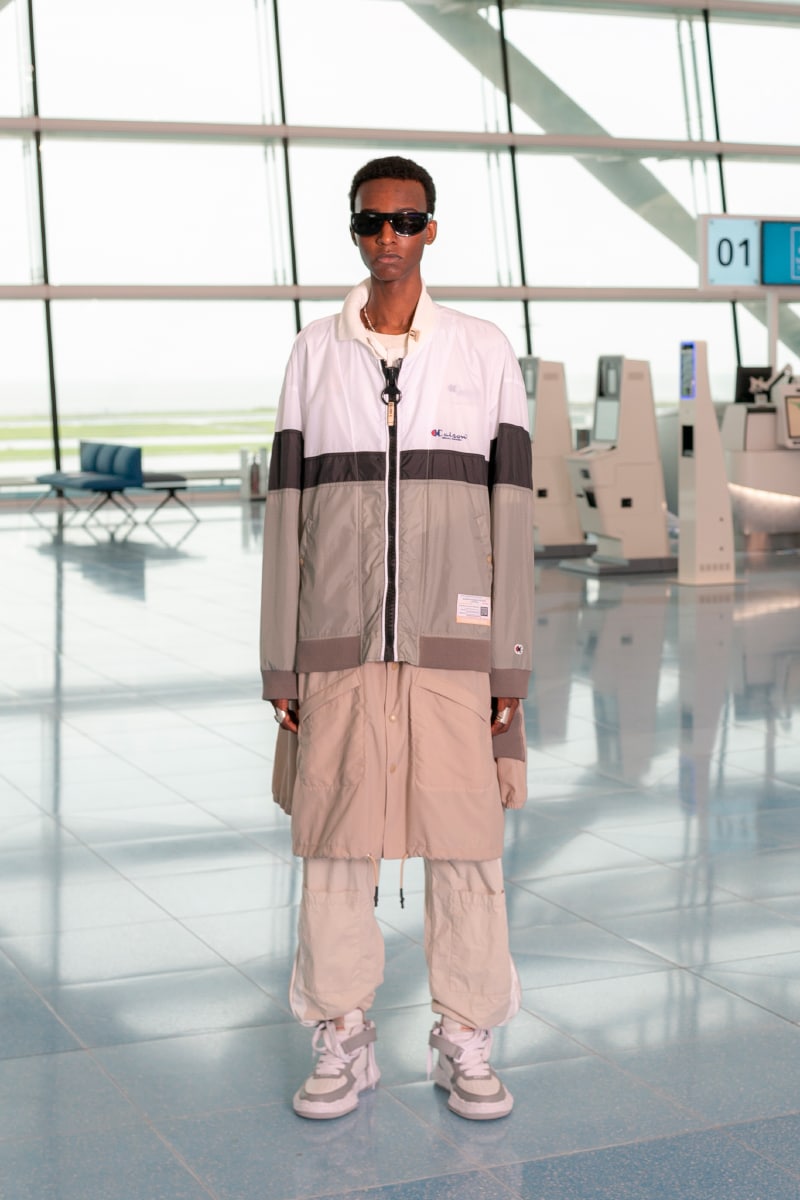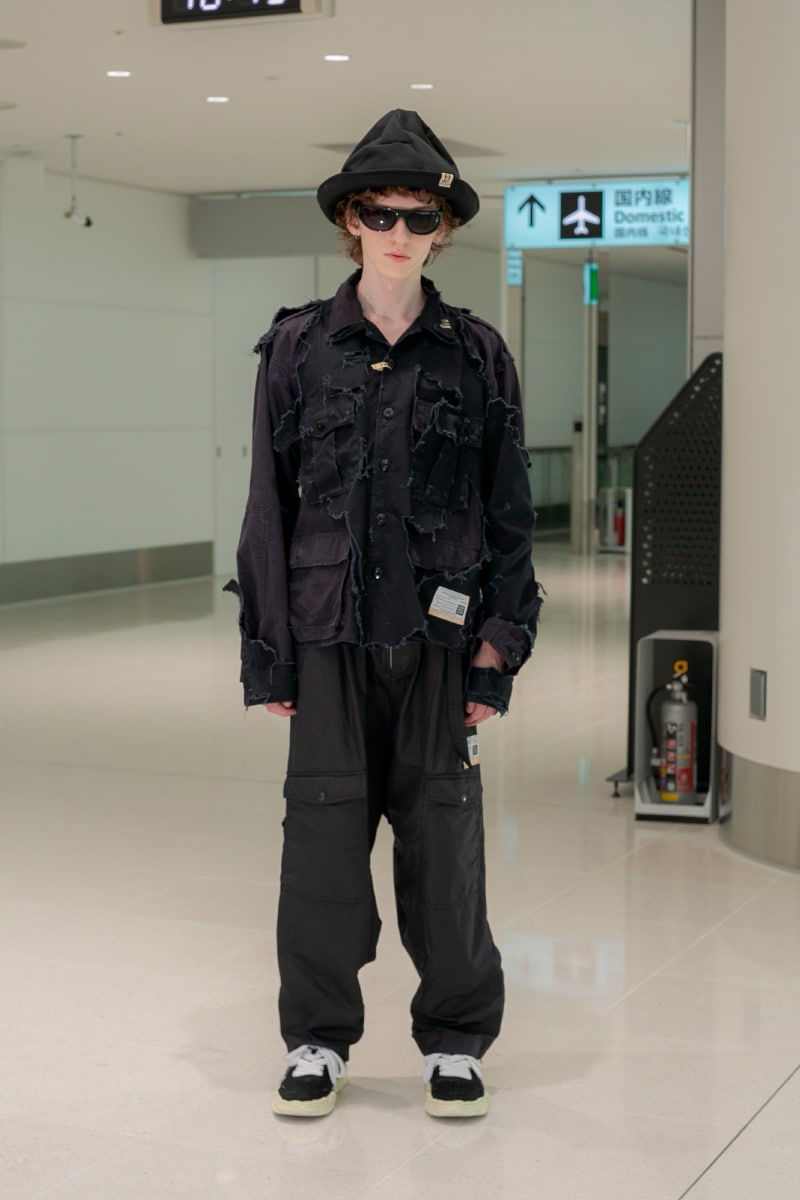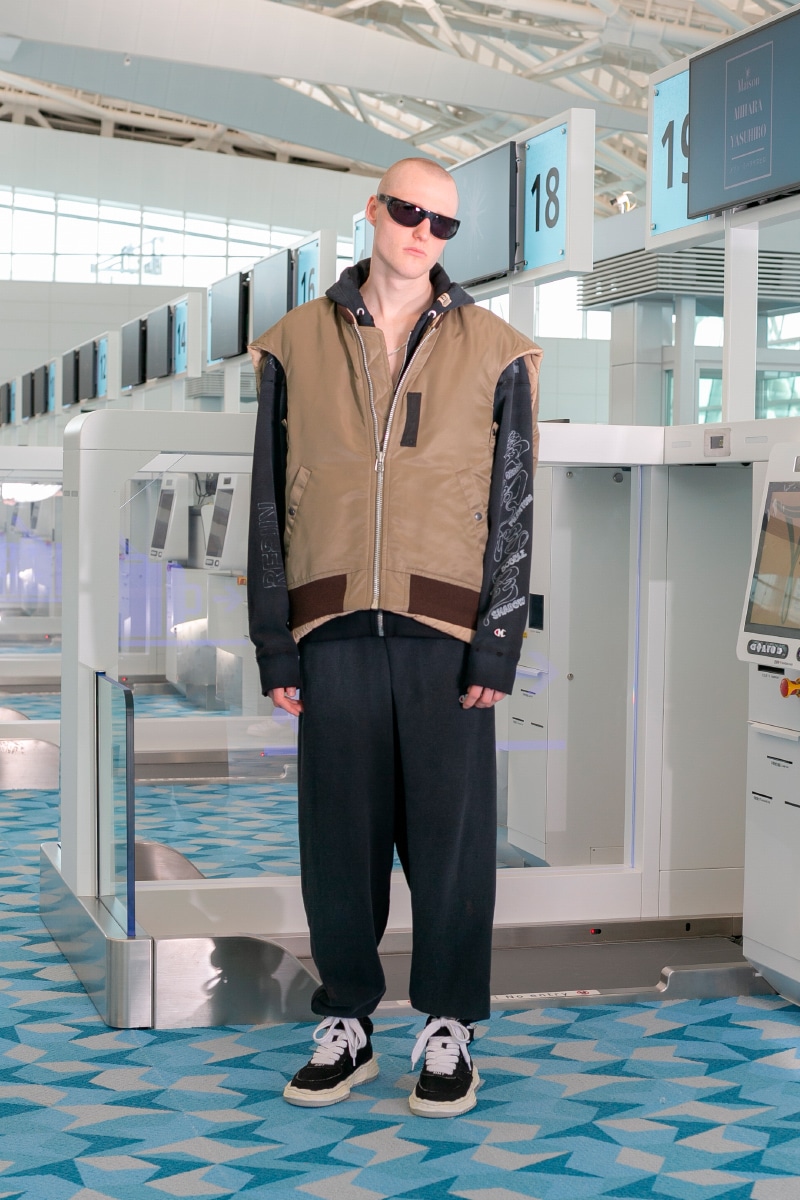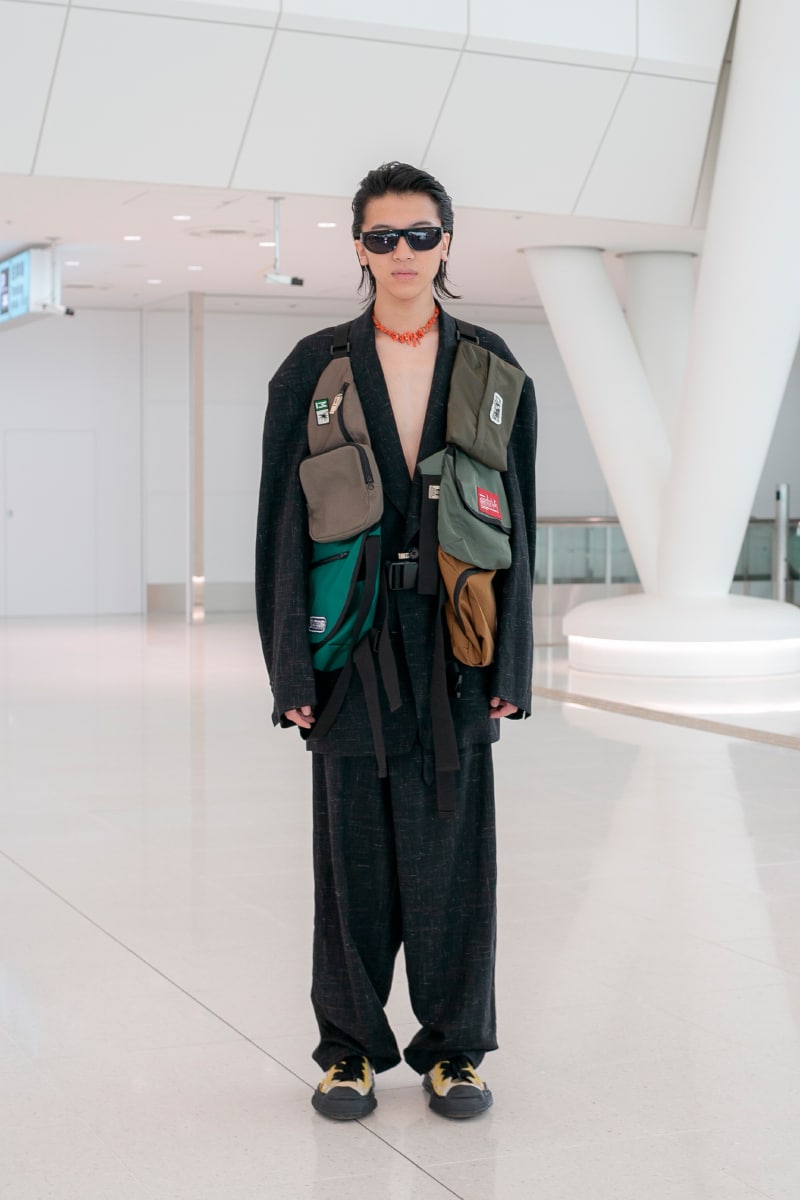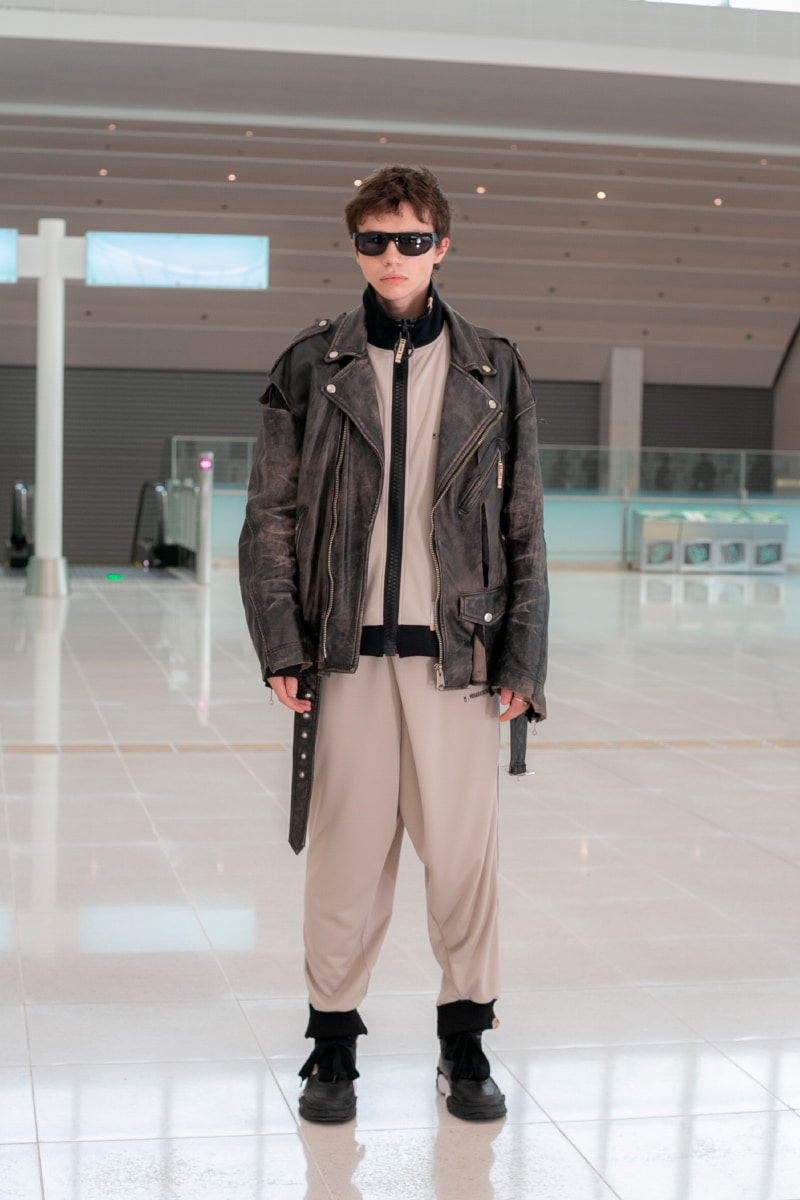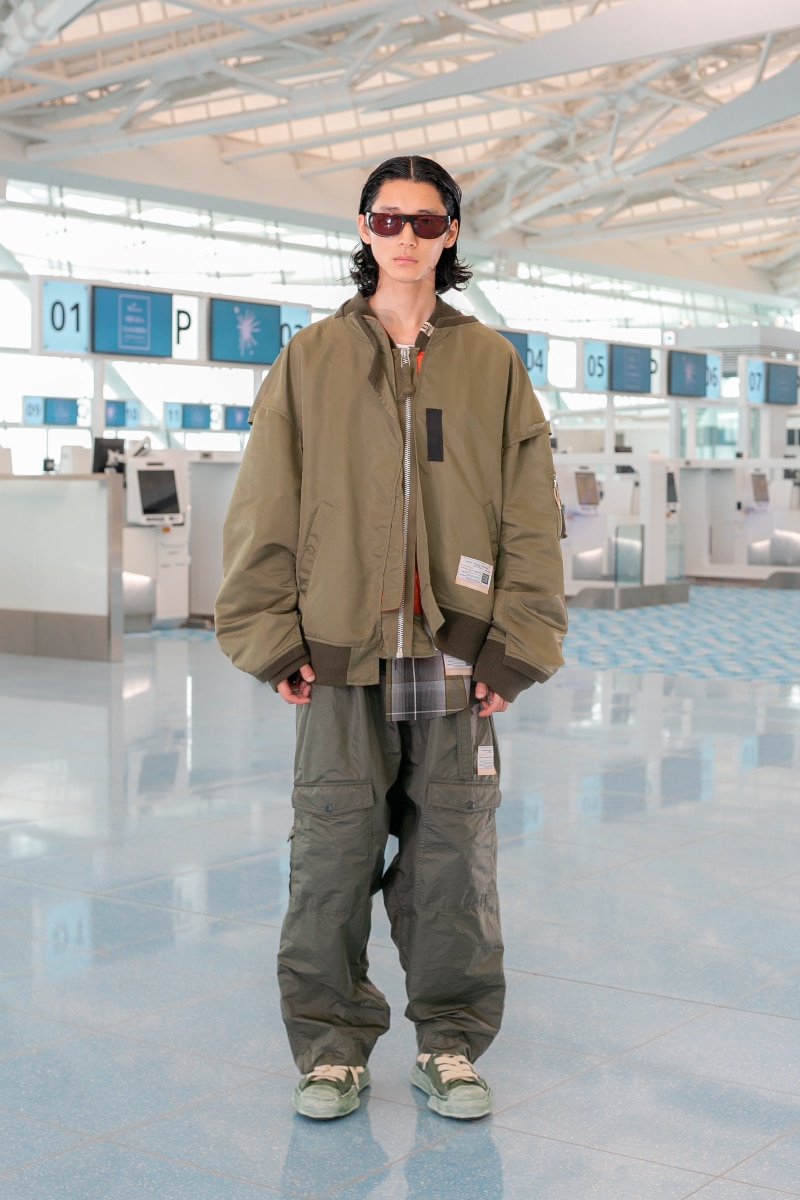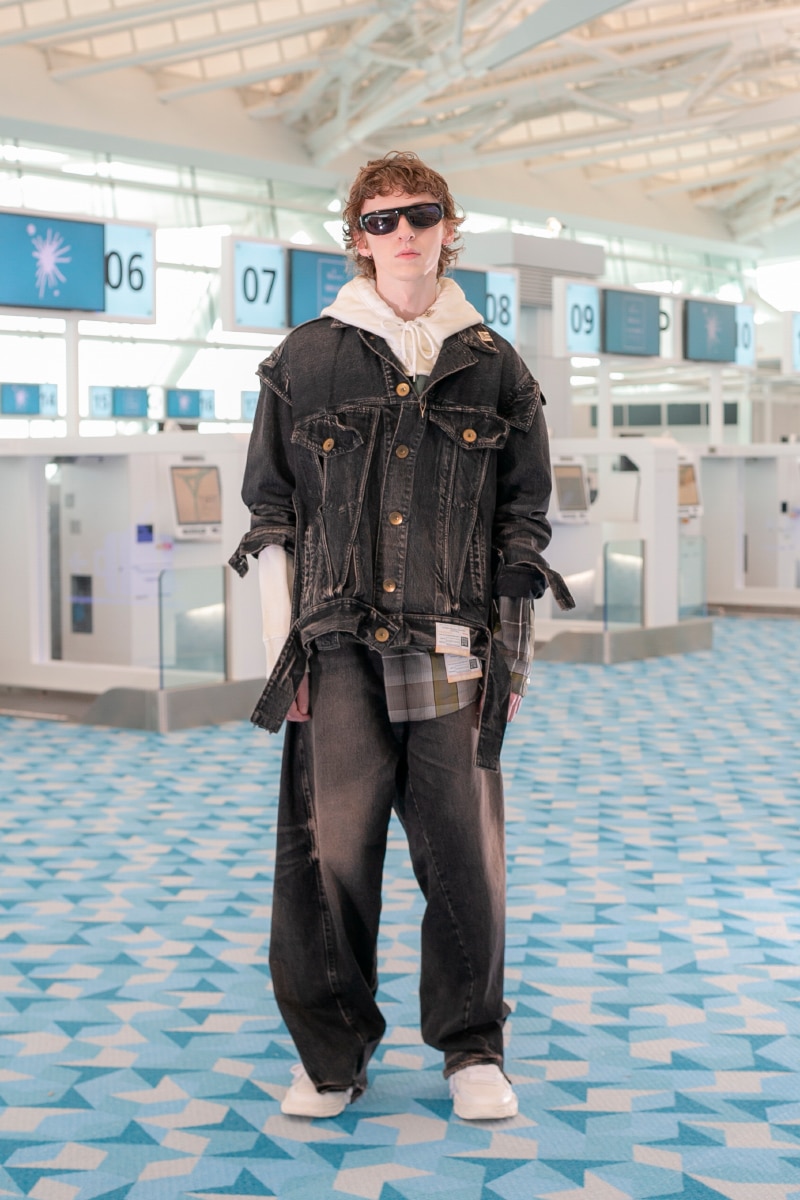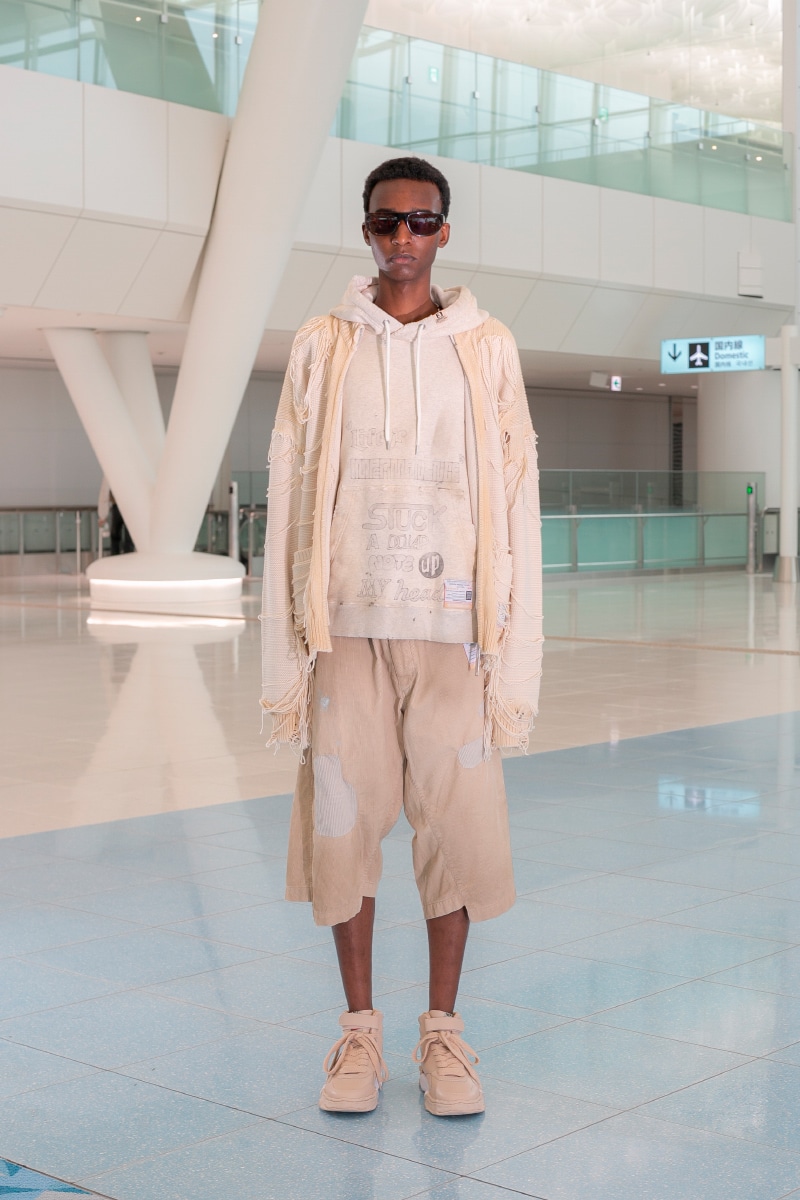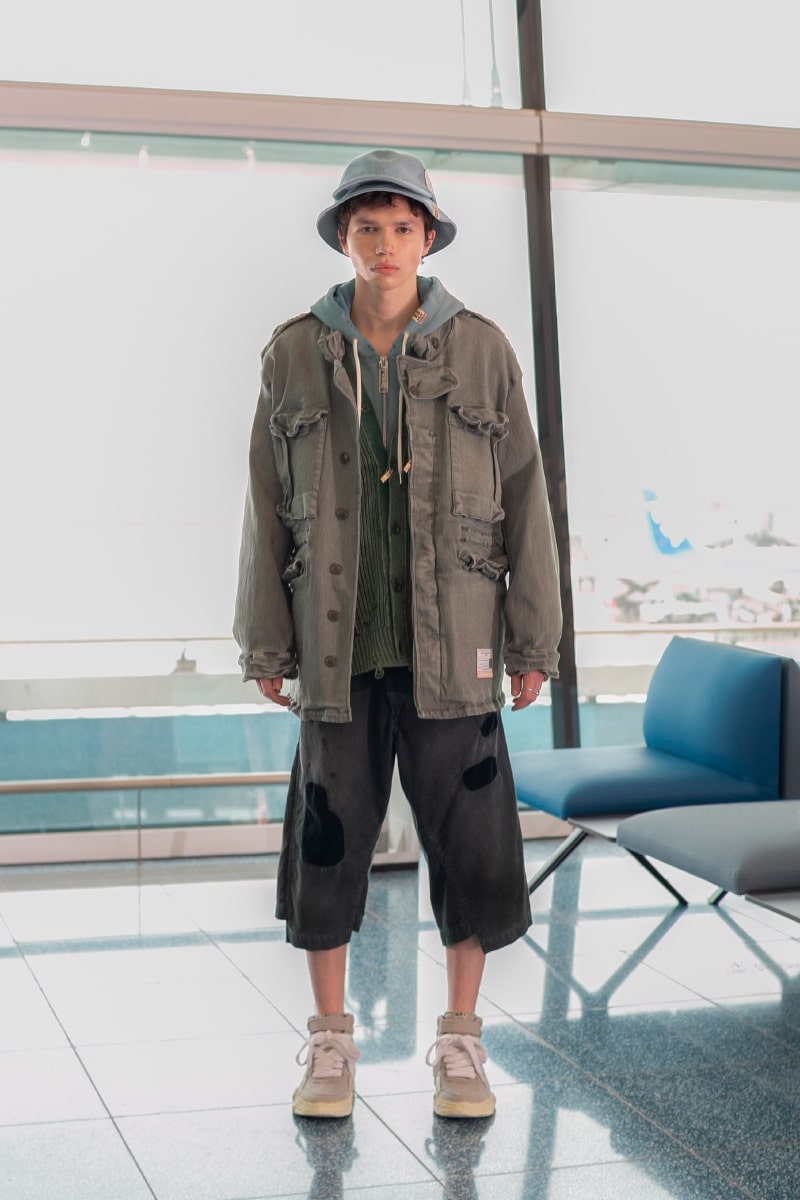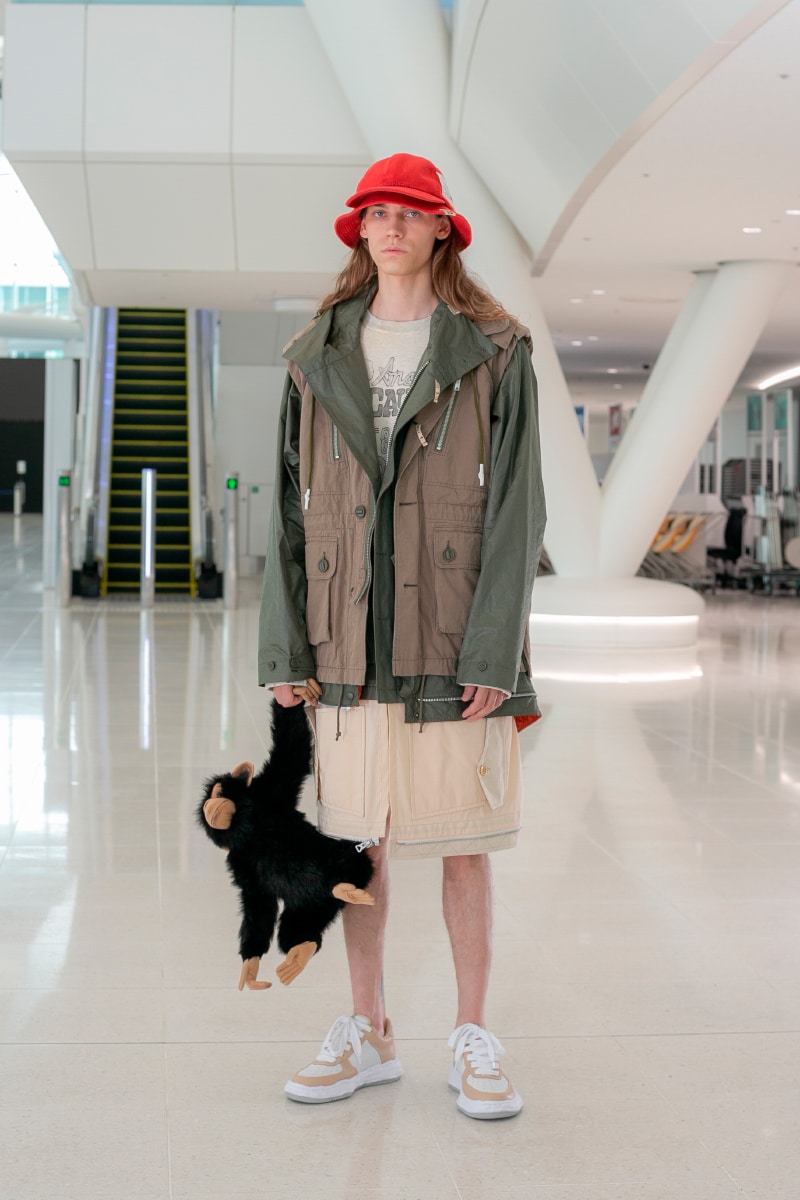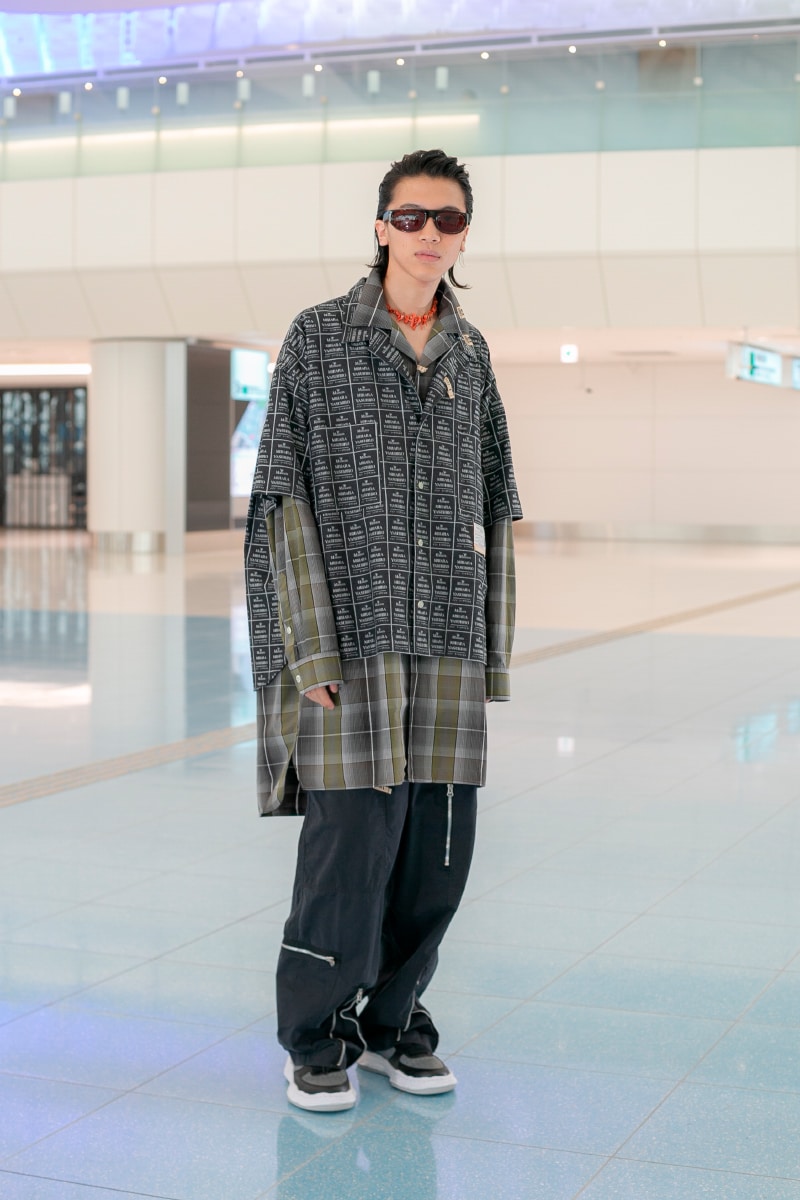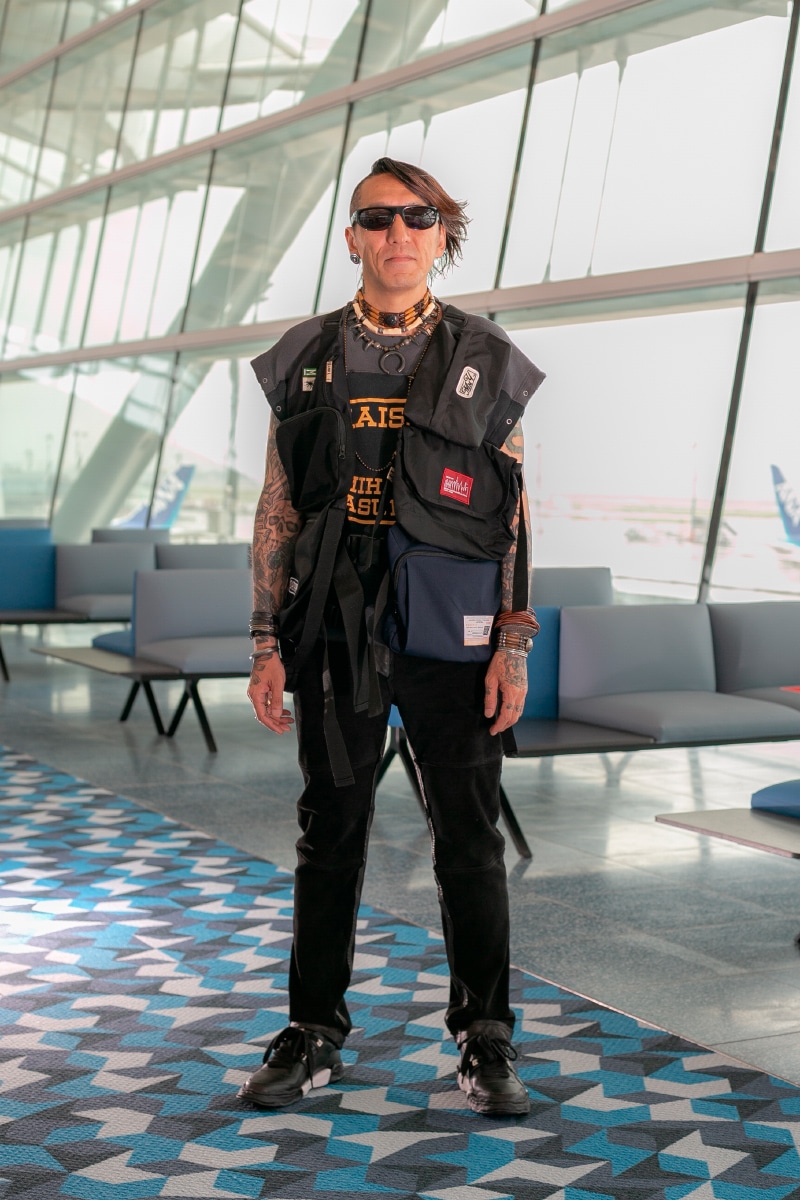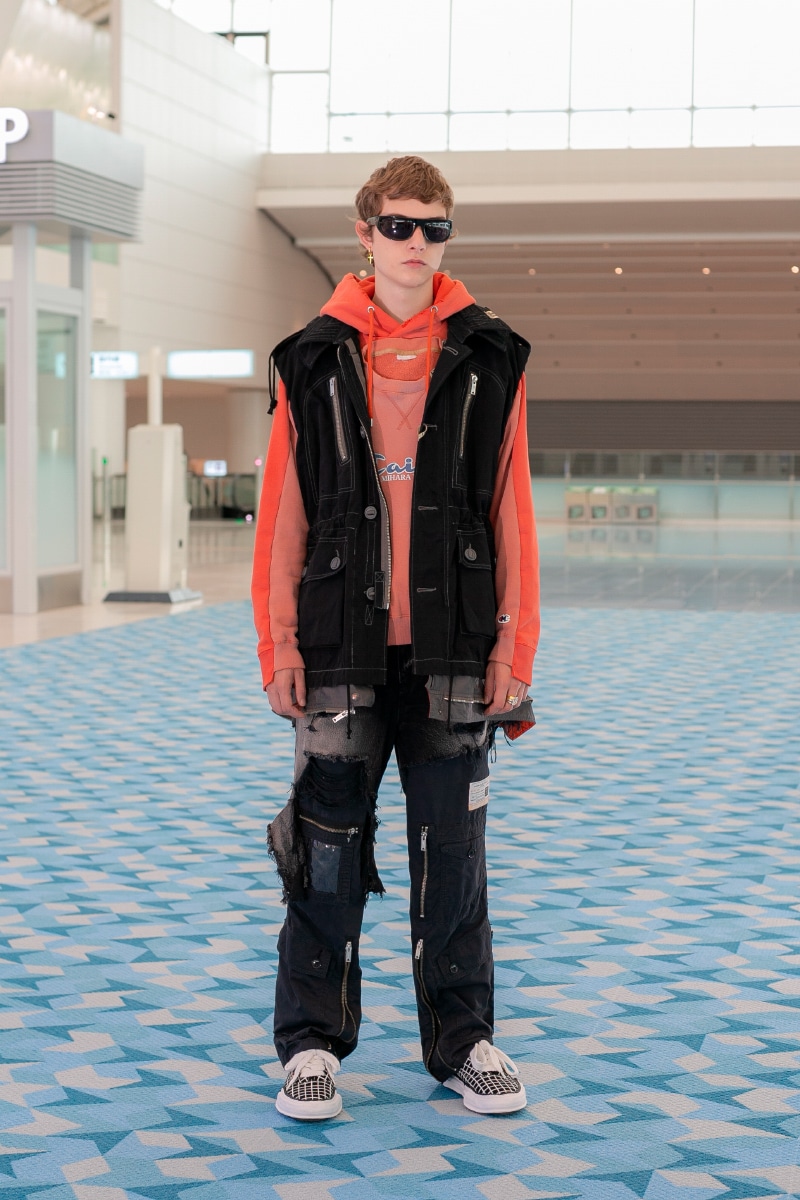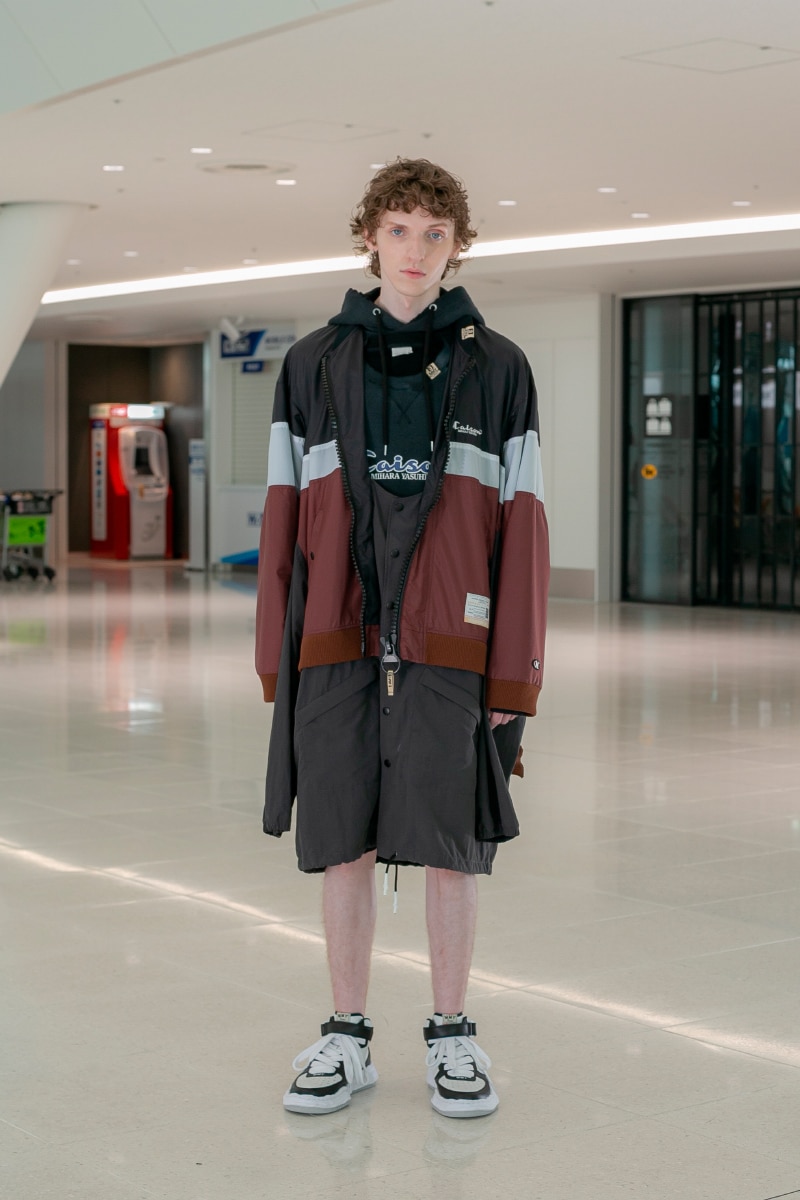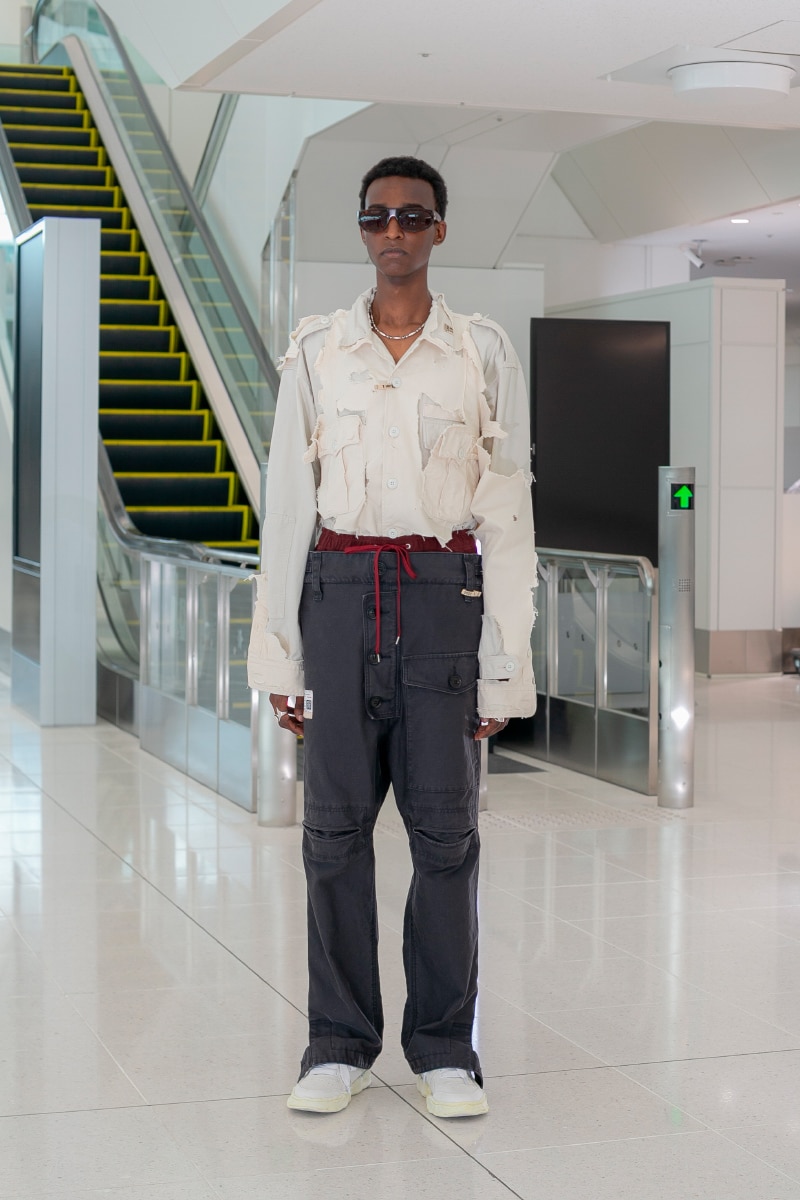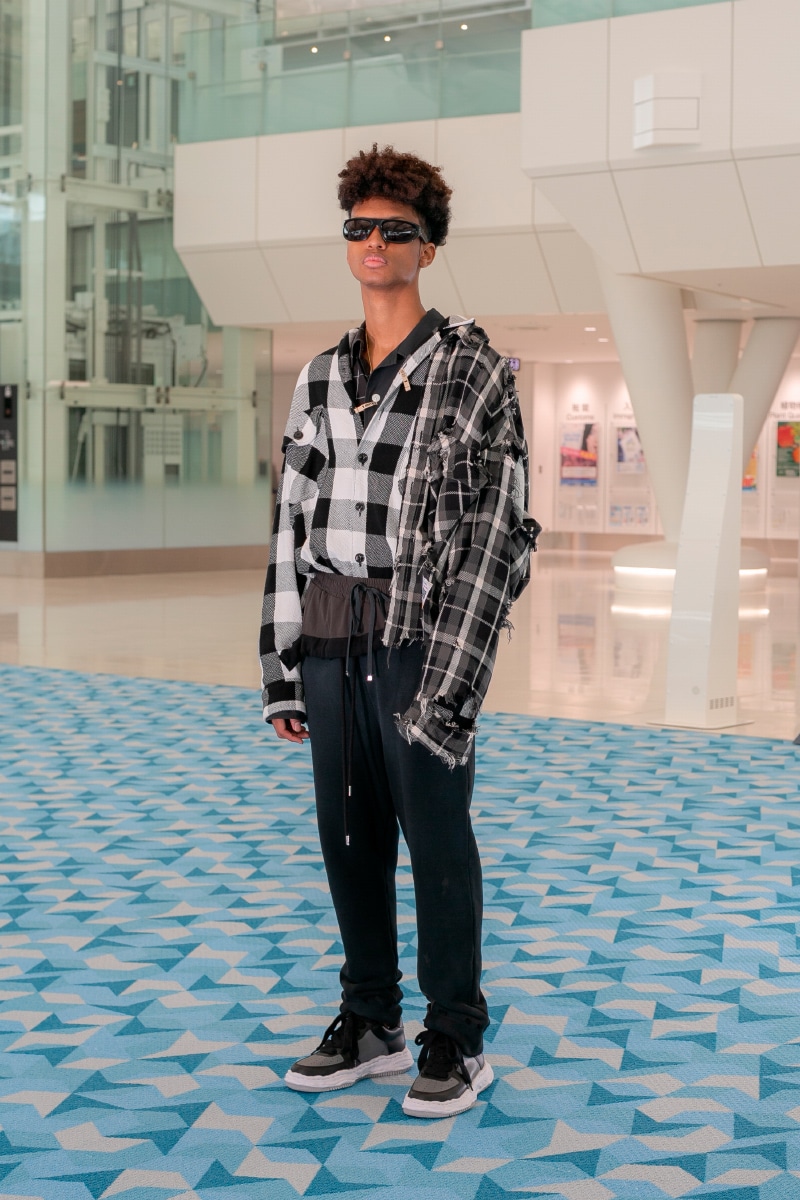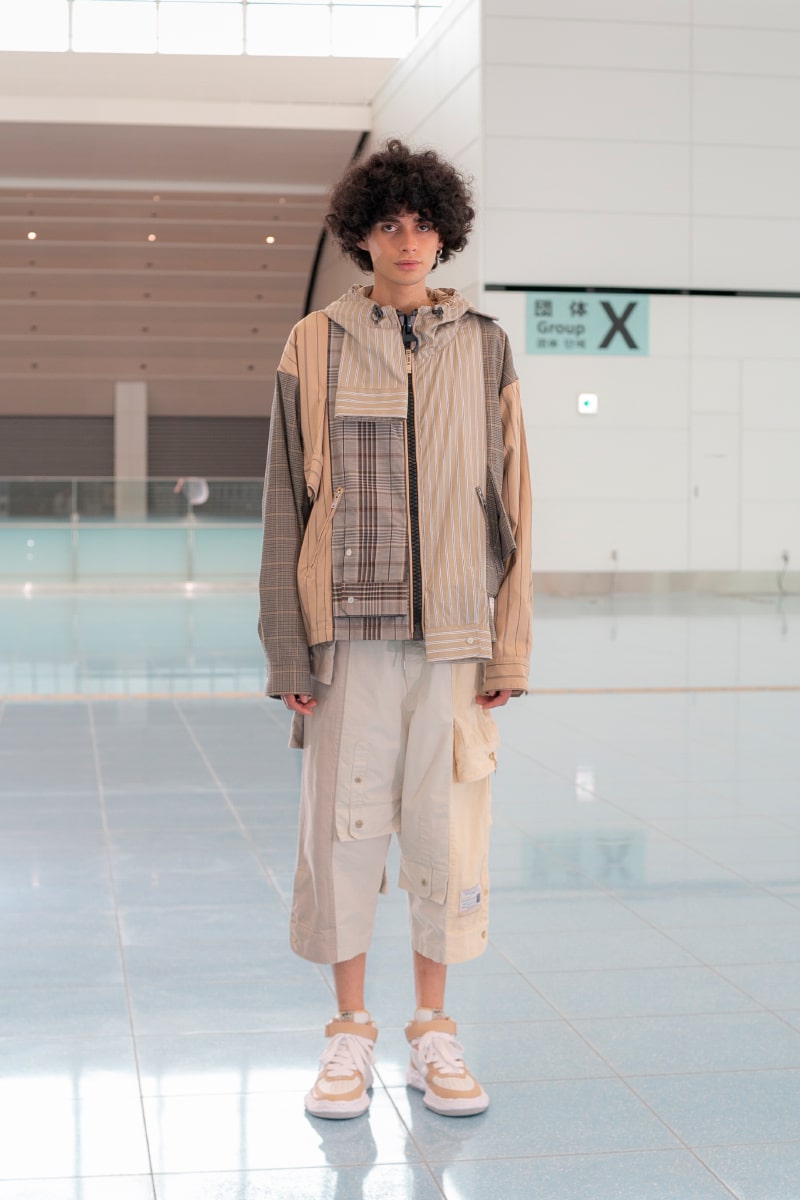 This collection was inspired by the contradiction of Mihara Yasuhiro's disdain for flying, and also how he misses it. The setting of Haneda Airport in Japan, has become an especially poignant signifier of loss for Yasuhiro, as this would mark his journey to Fashion Week Men's, Paris.
"This episode is a sequel to last seasons. It is an encouragement to people who are tired of various problems, but it is not intended to glorify reality within fashion." – Mihara Yasuhiro
Yasuhiro's unique design technique of deconstruction has been heavily updated with a fresh approach to the brand's signature style. The "Replicant" idea, which focuses on vintage wear whilst adding Yasuhiro's individual style, has become a very important technique within the collection. The exaggerated silhouettes and distinctive methods of layering are an idea that Yasuhiro challenges. Vintage fabrics are revisited, as seen in the use of heavily worn, processed fabrics incorporated into various garments, including woven, hand-cut and sewn.
Take a look at the video presented during Paris Fashion Week HERE!