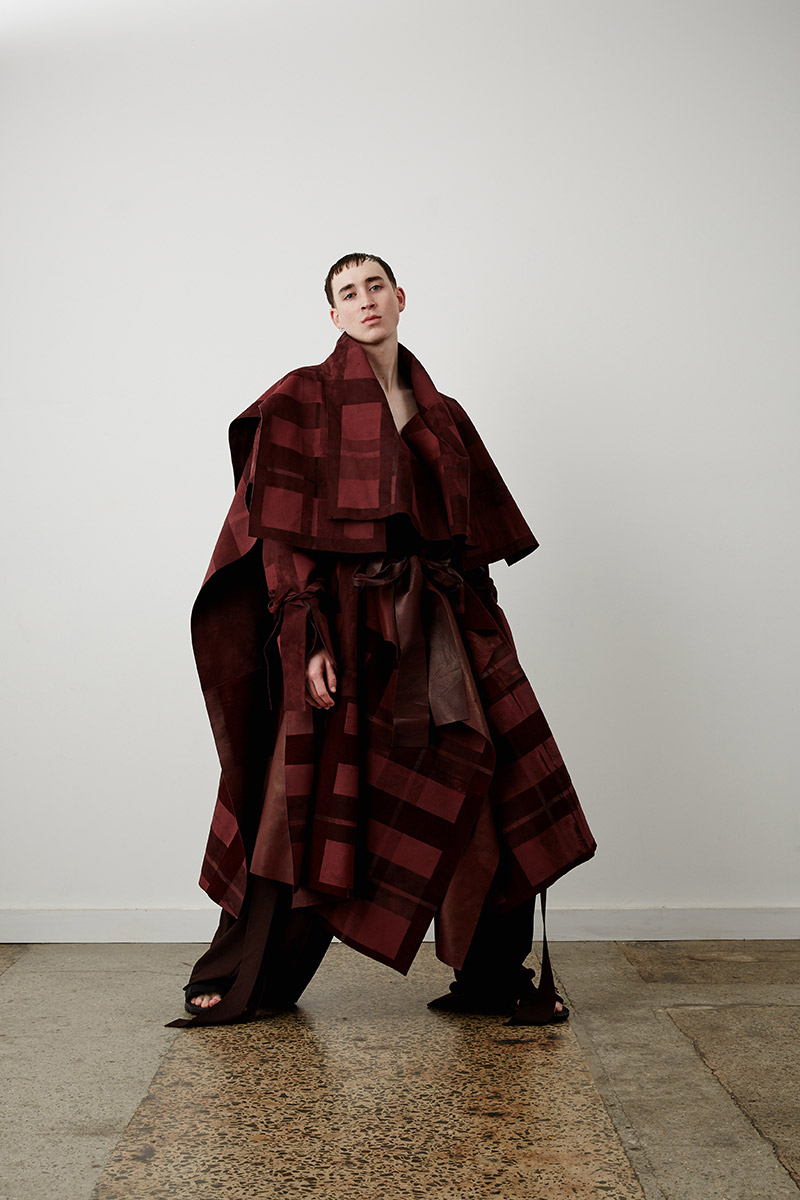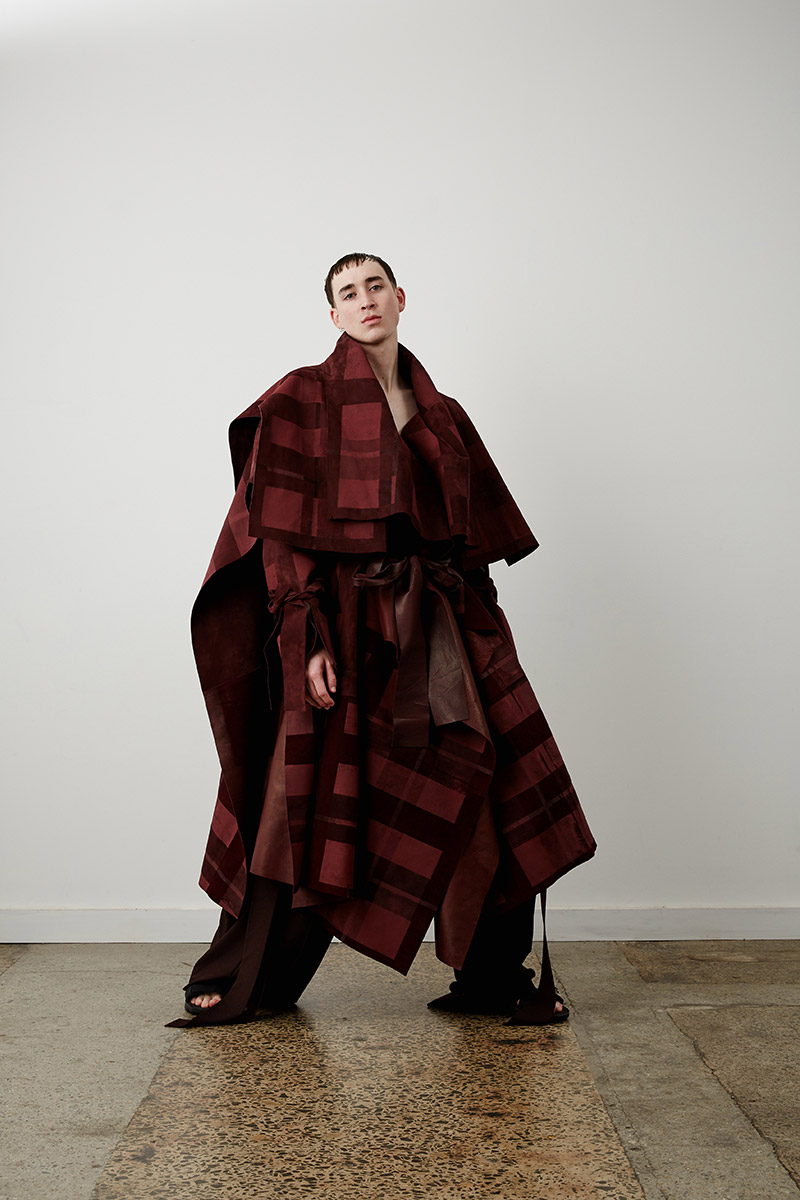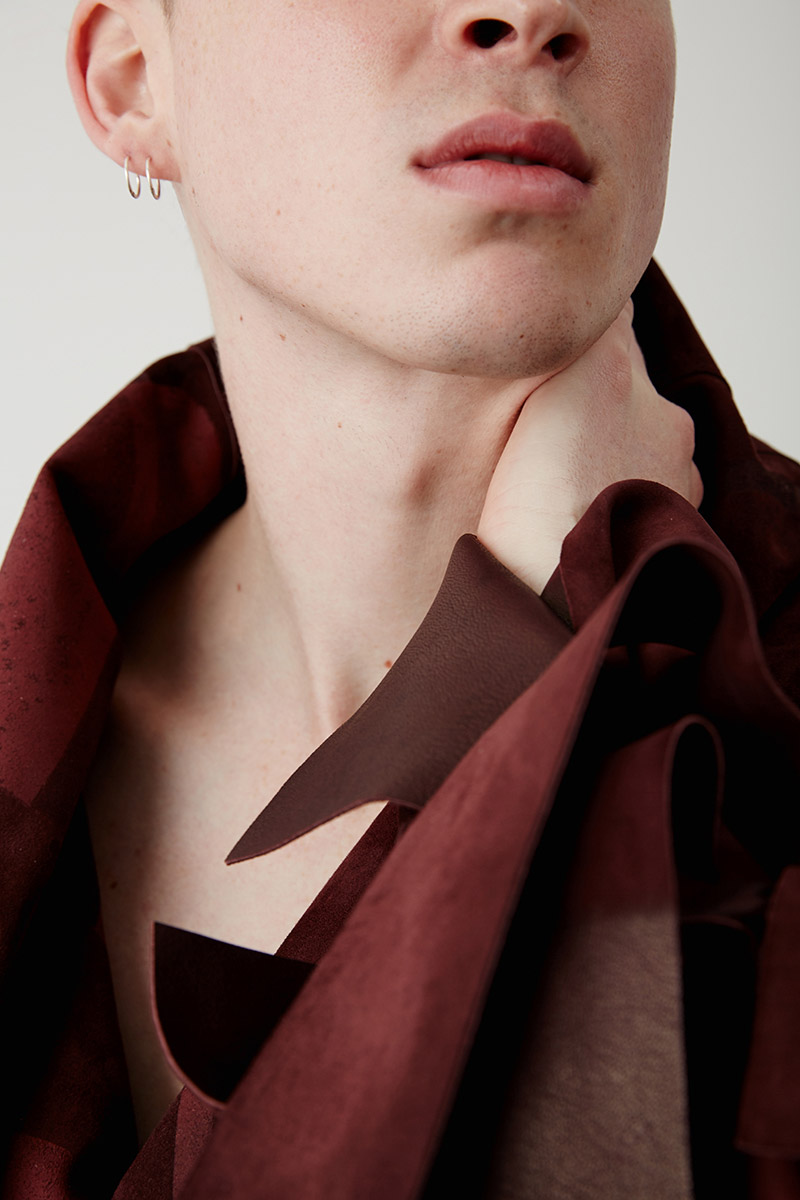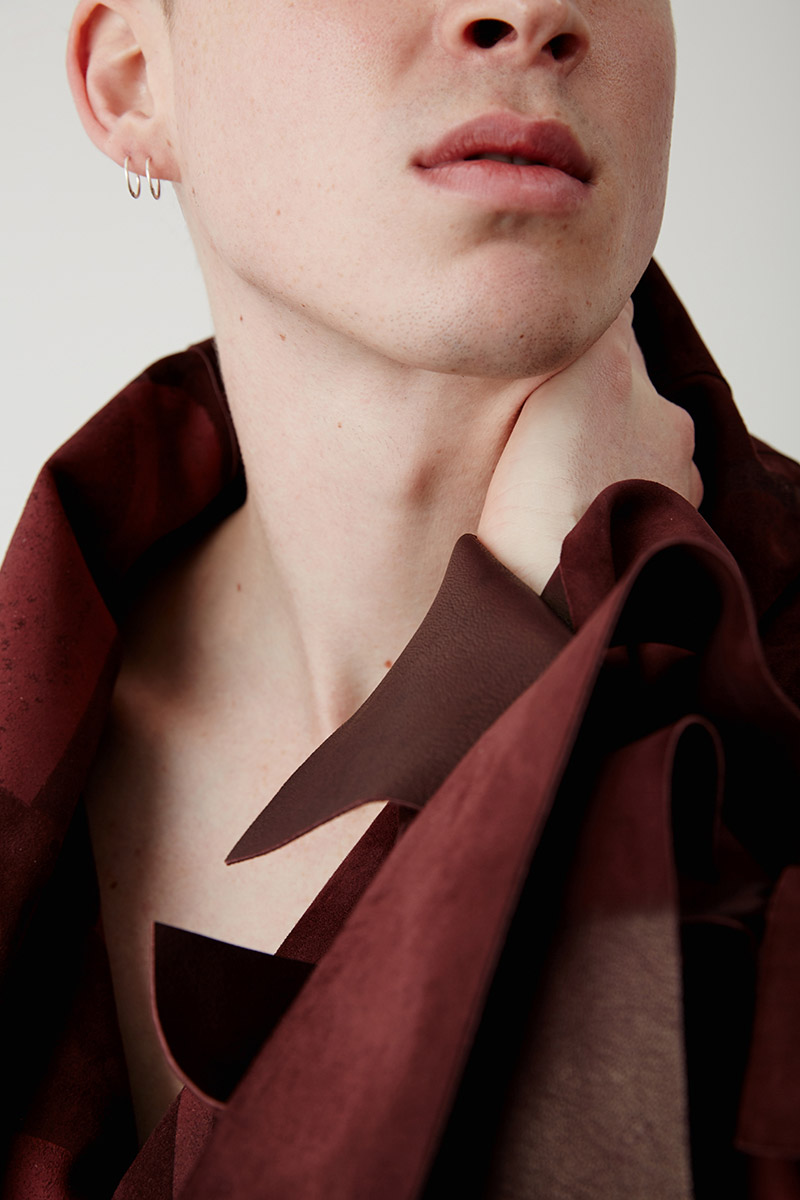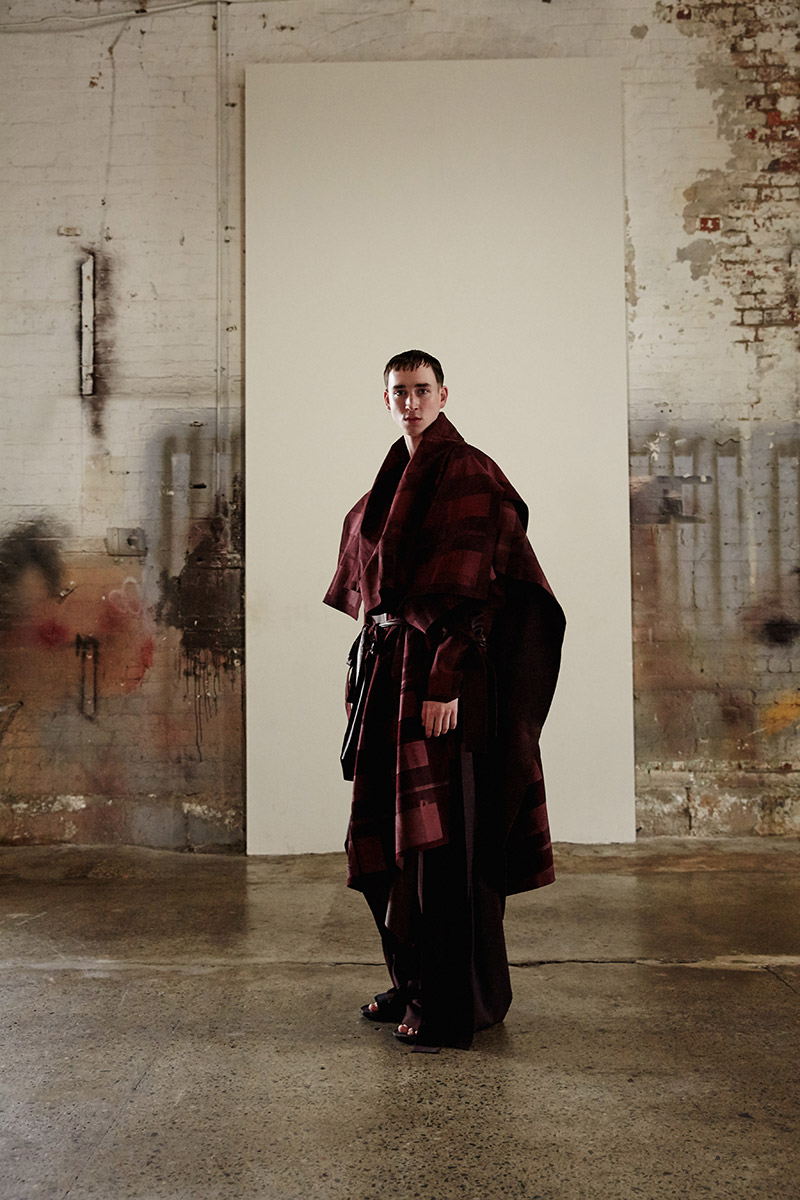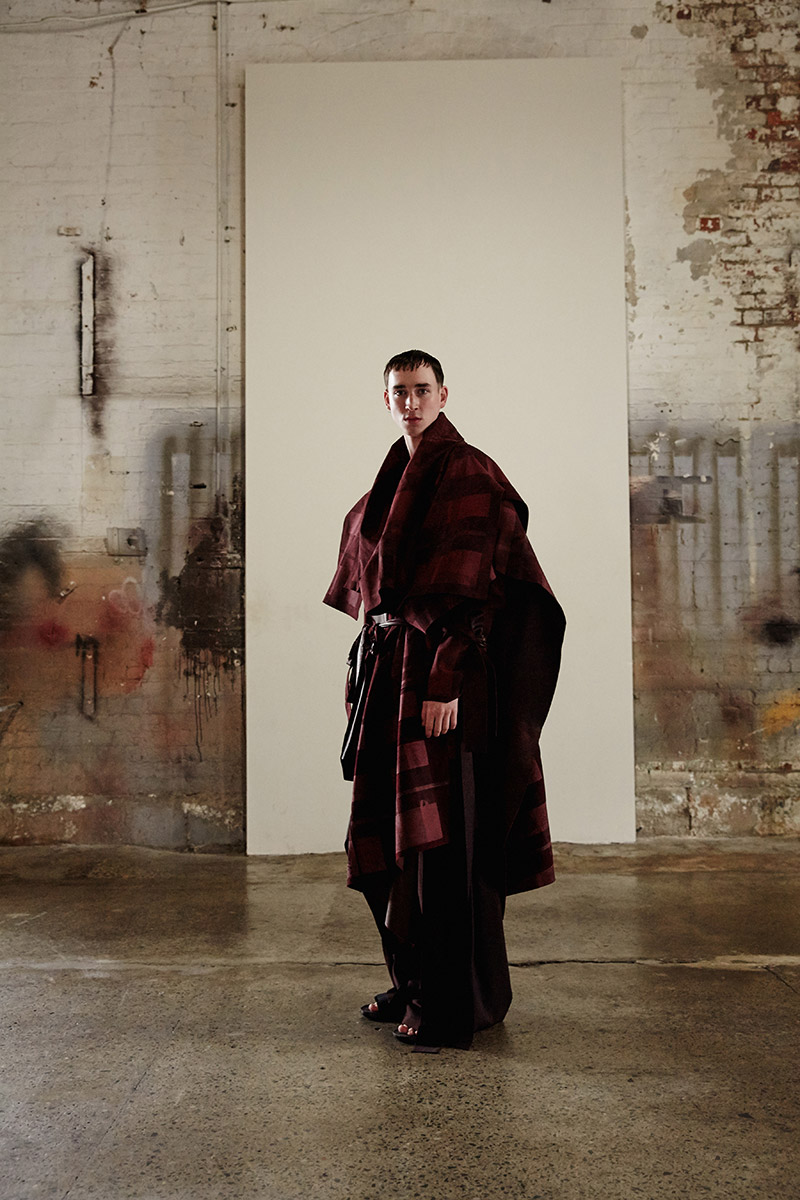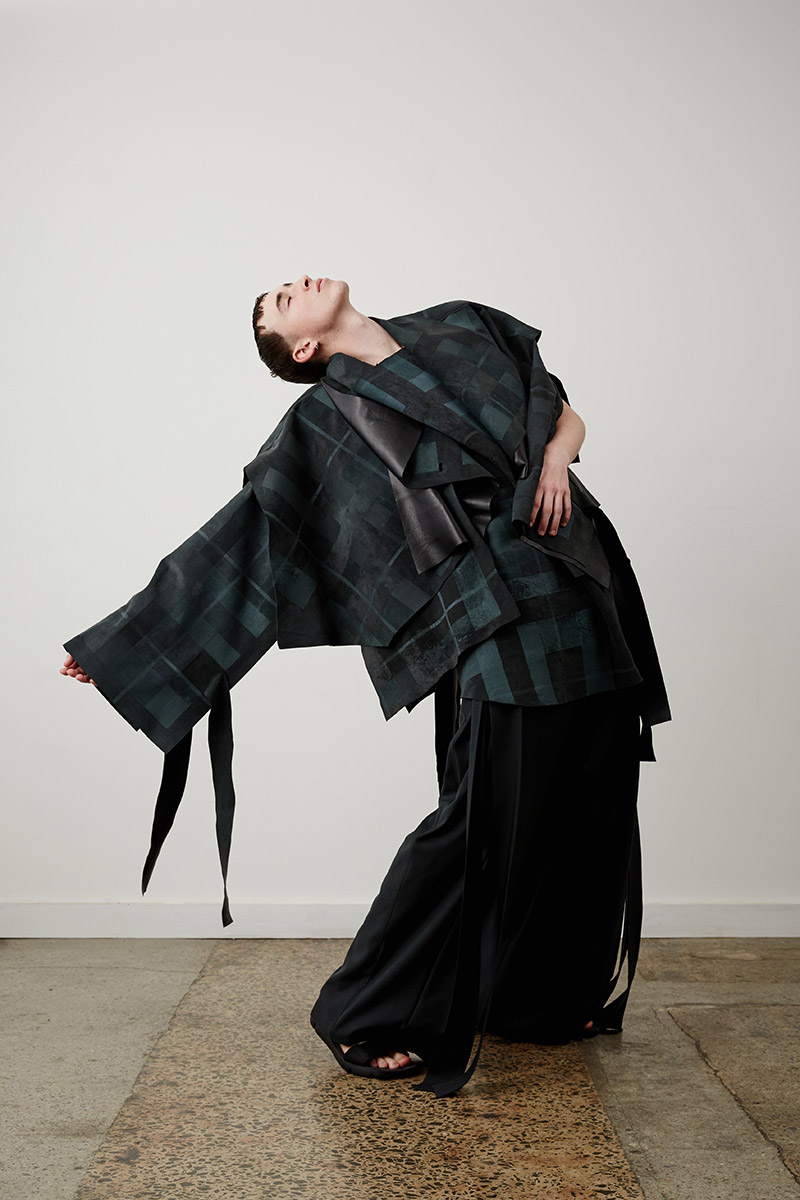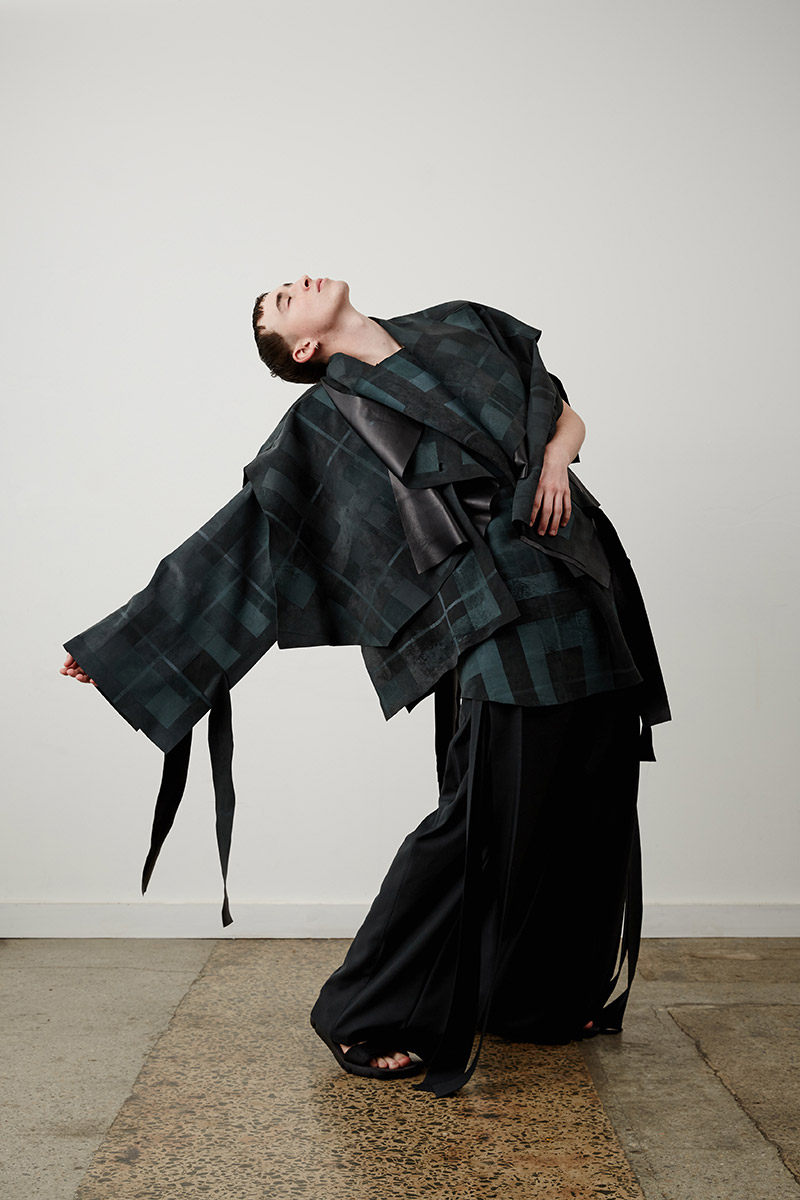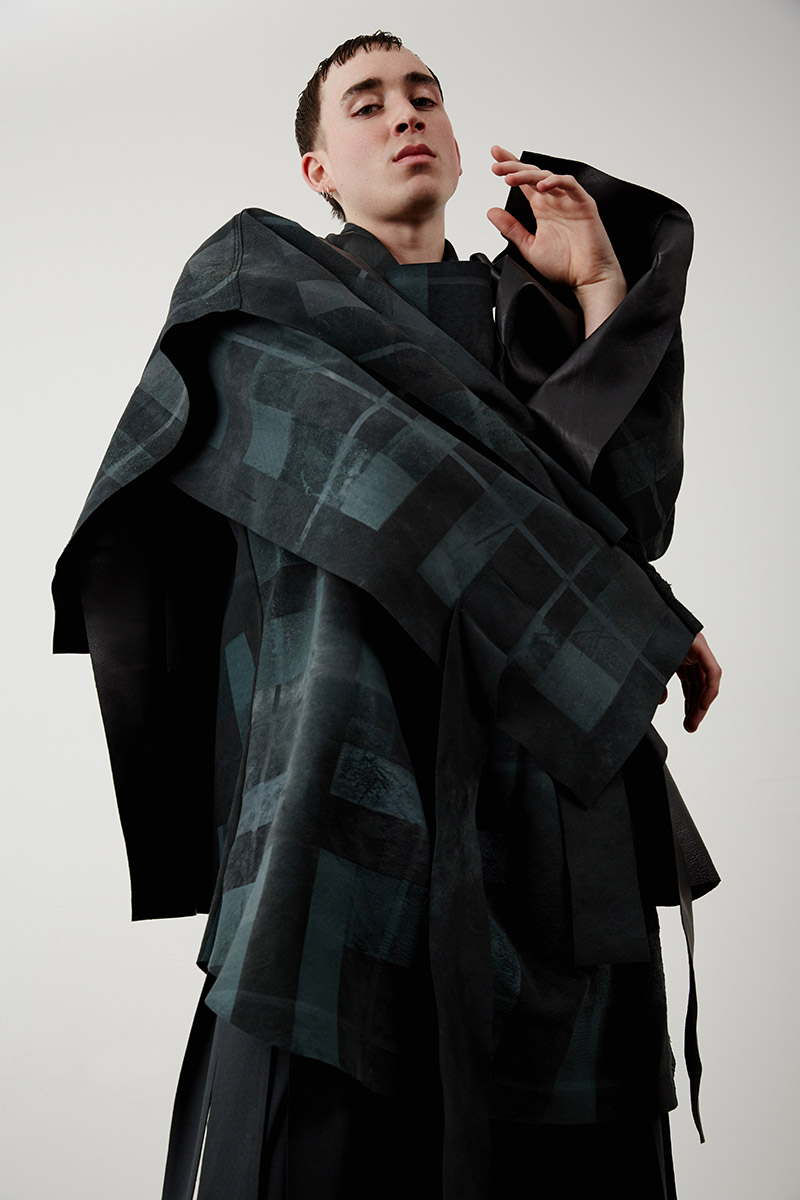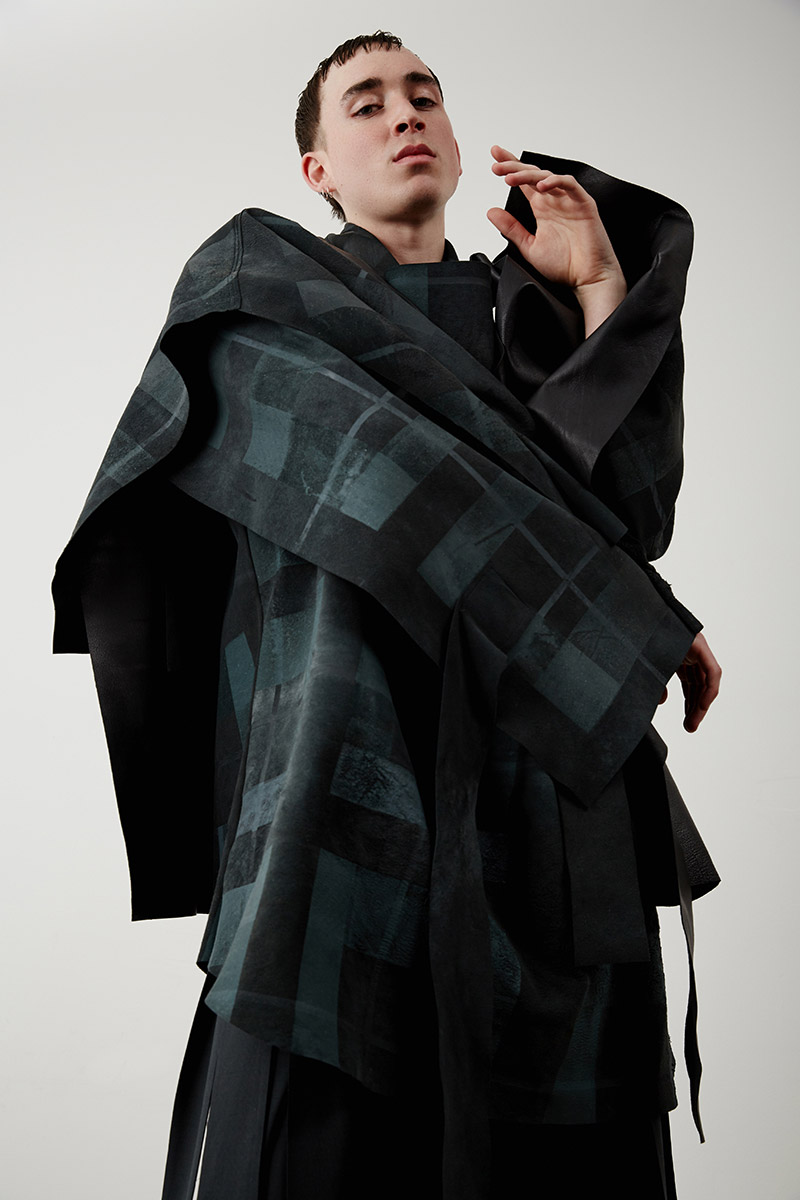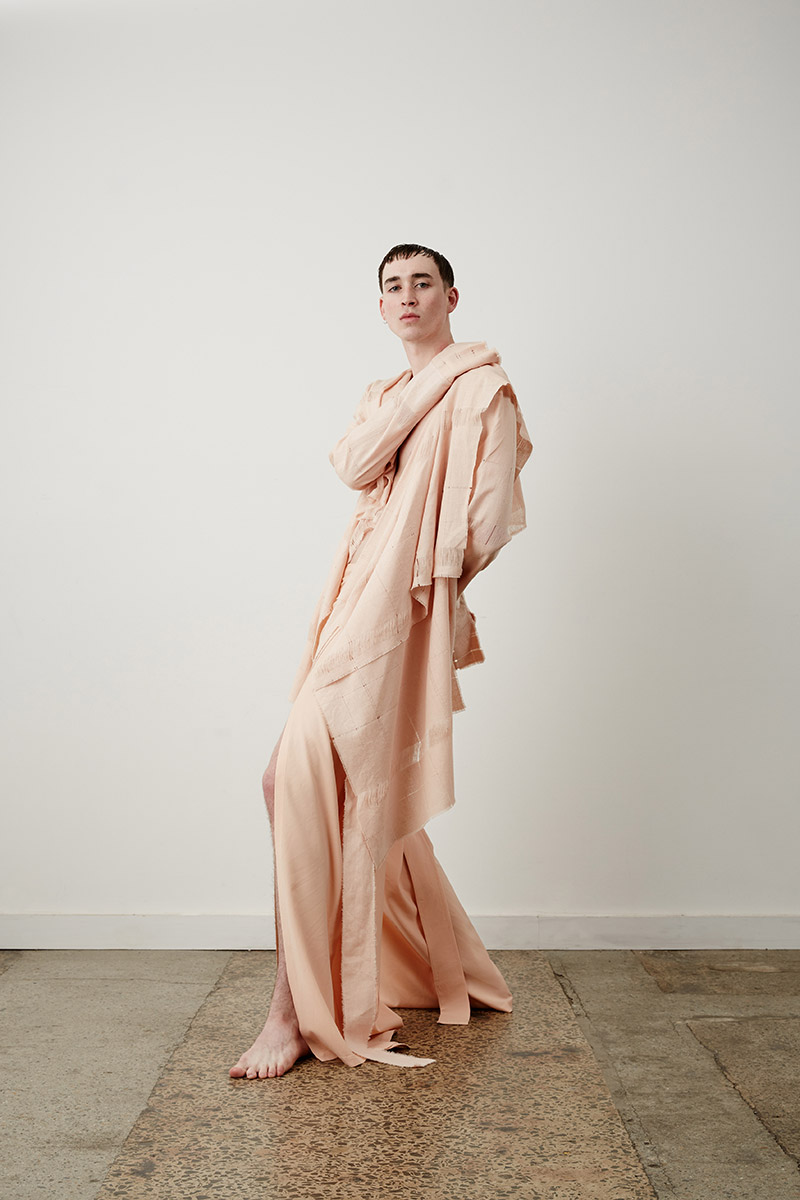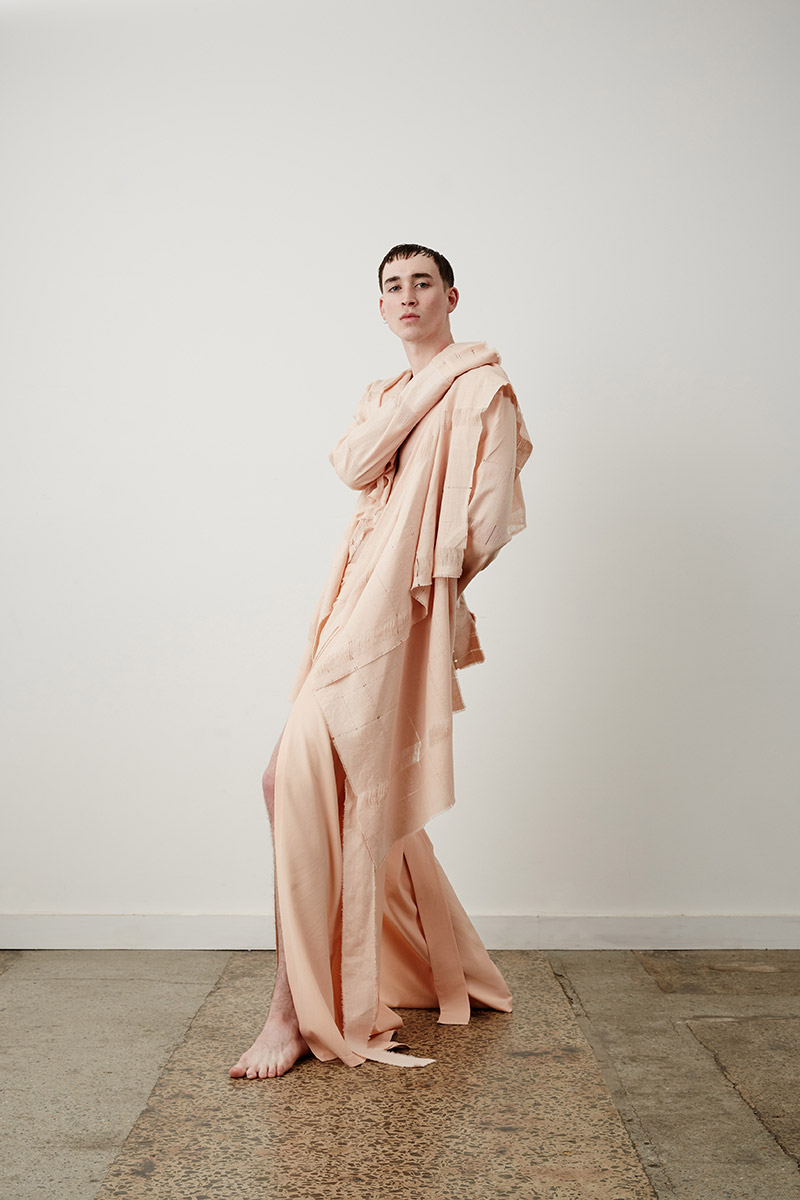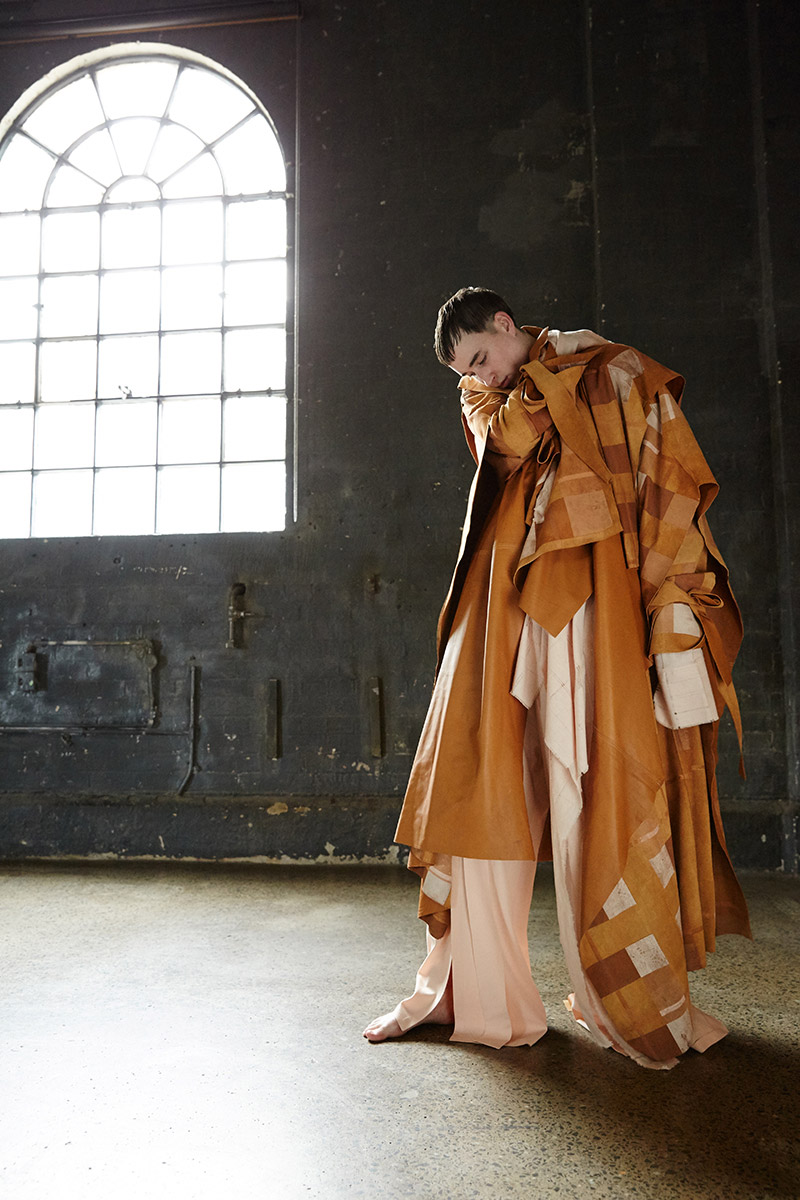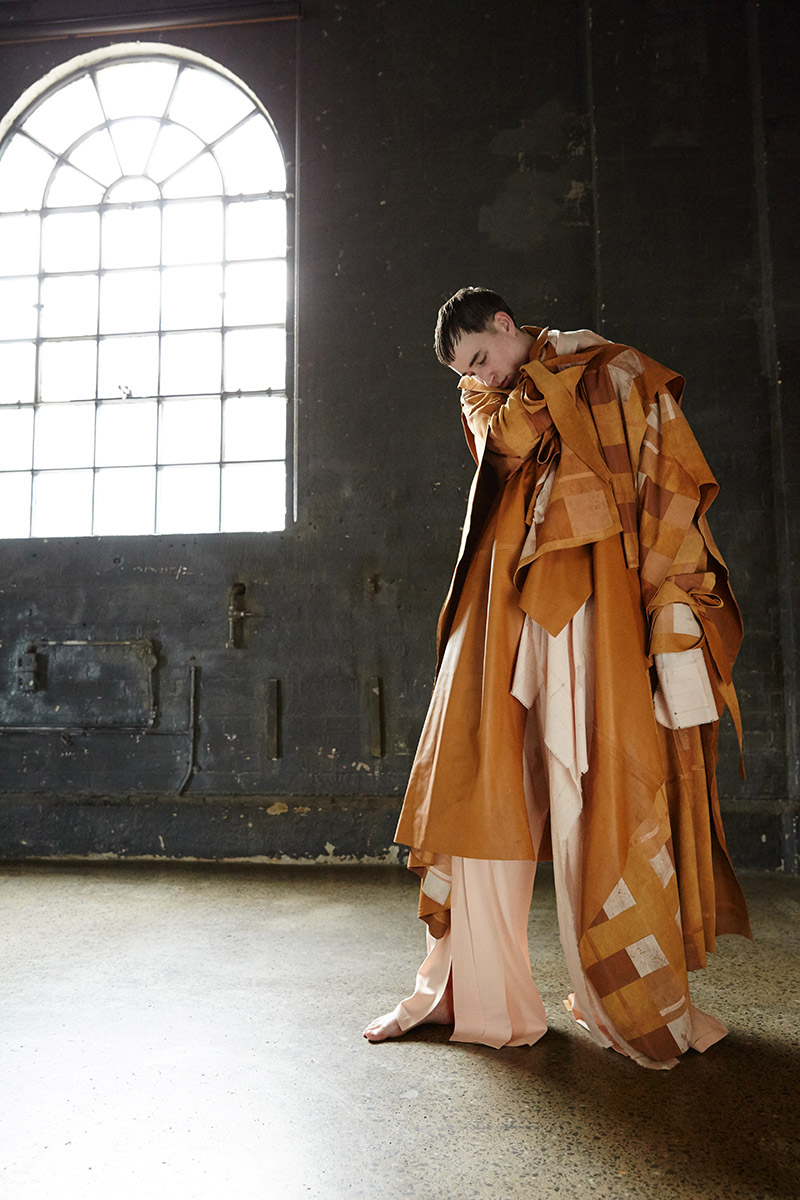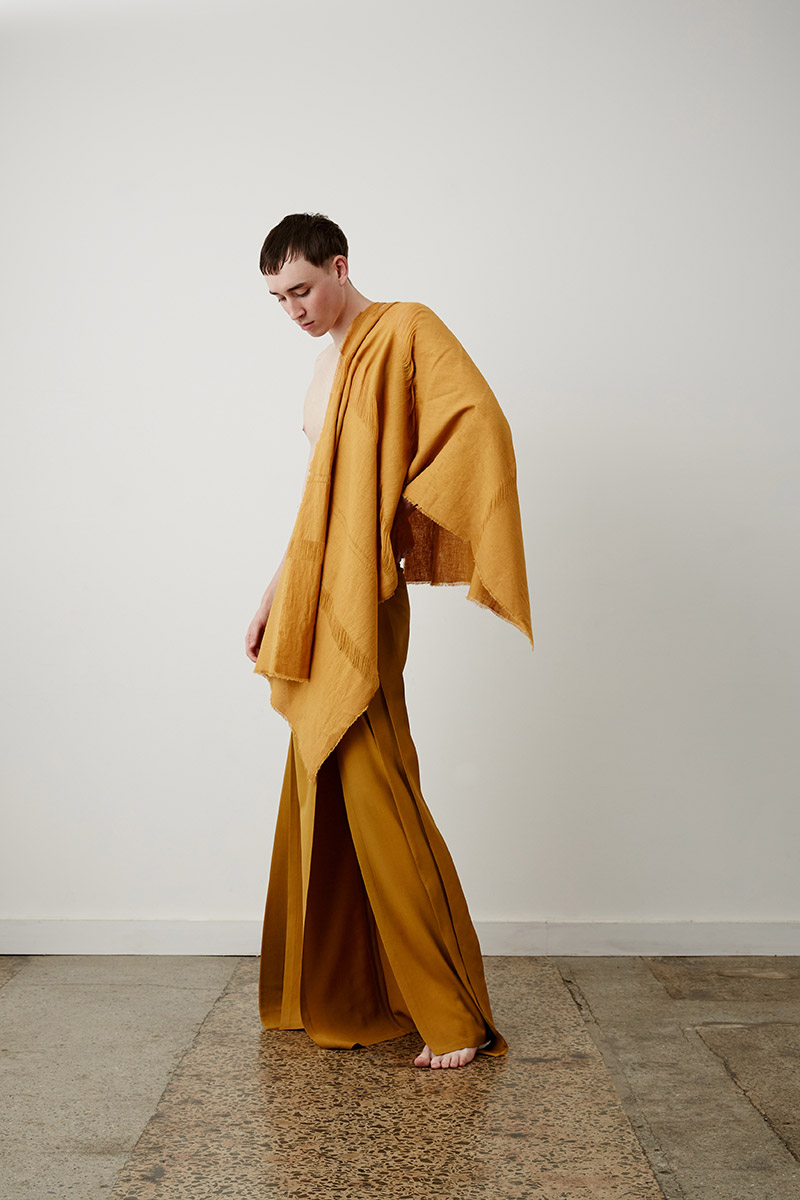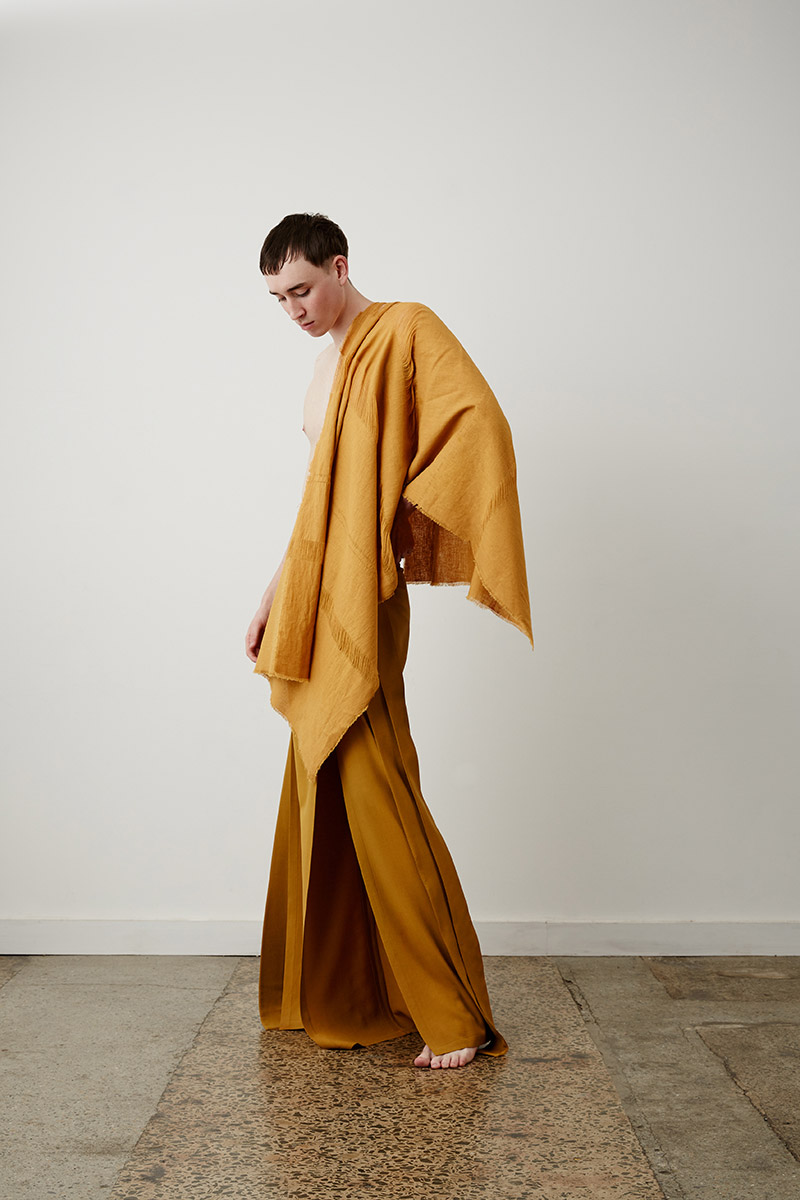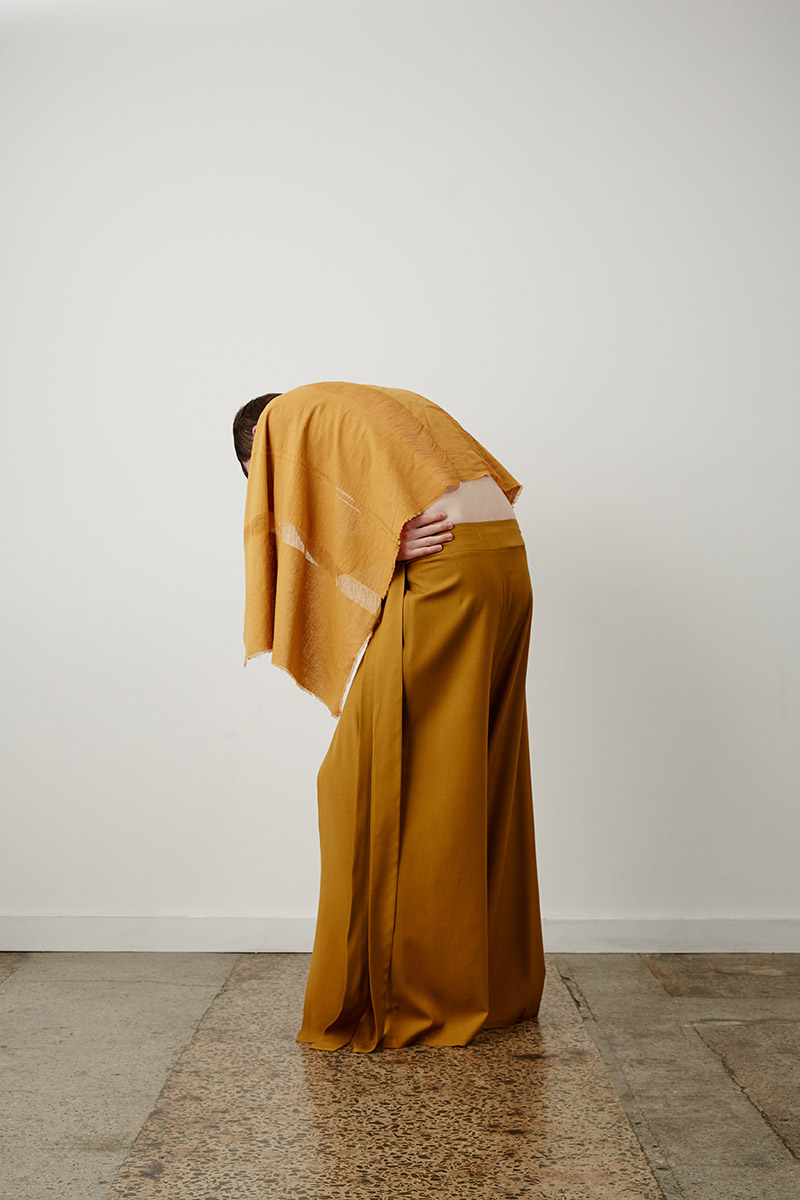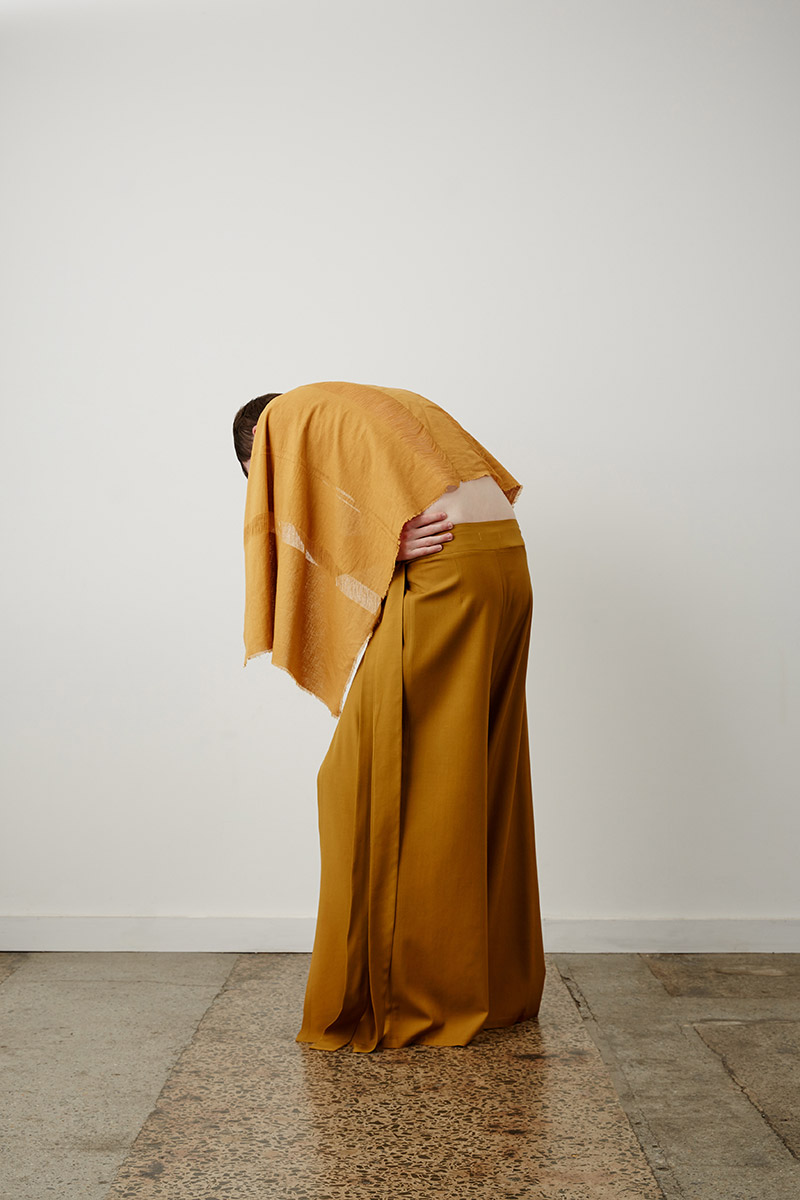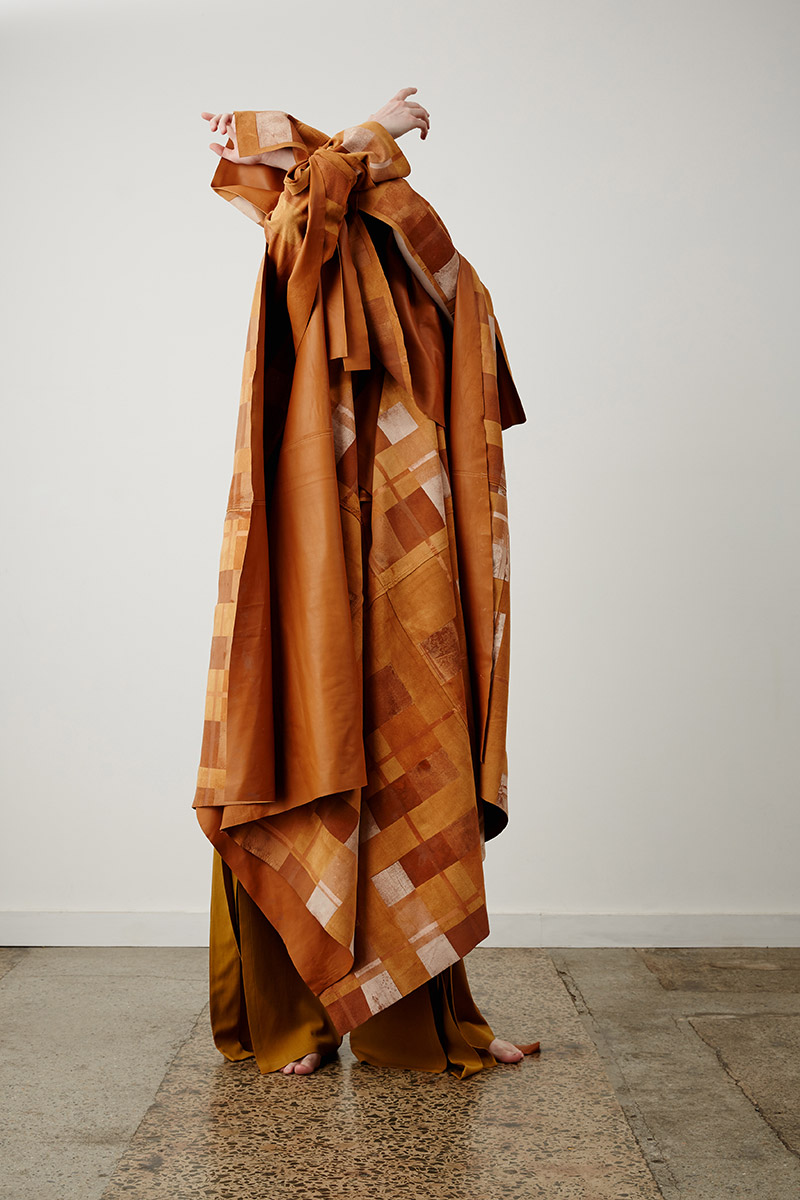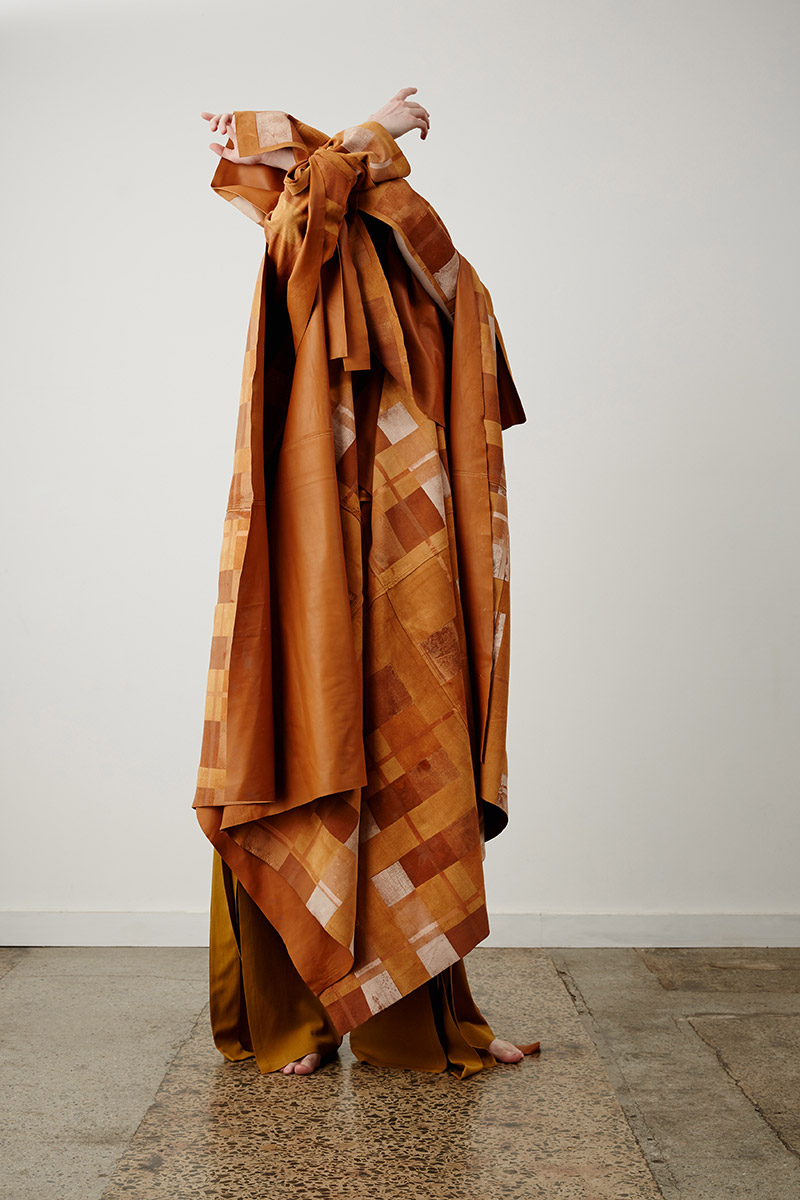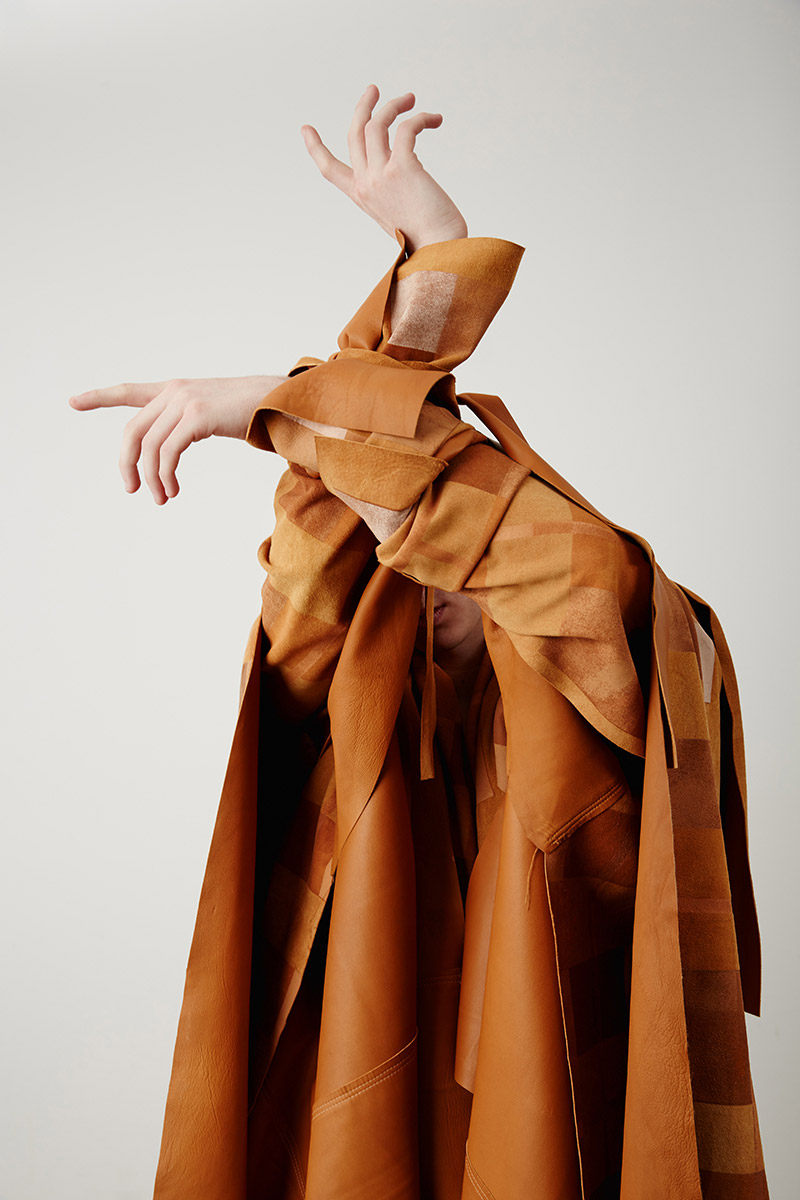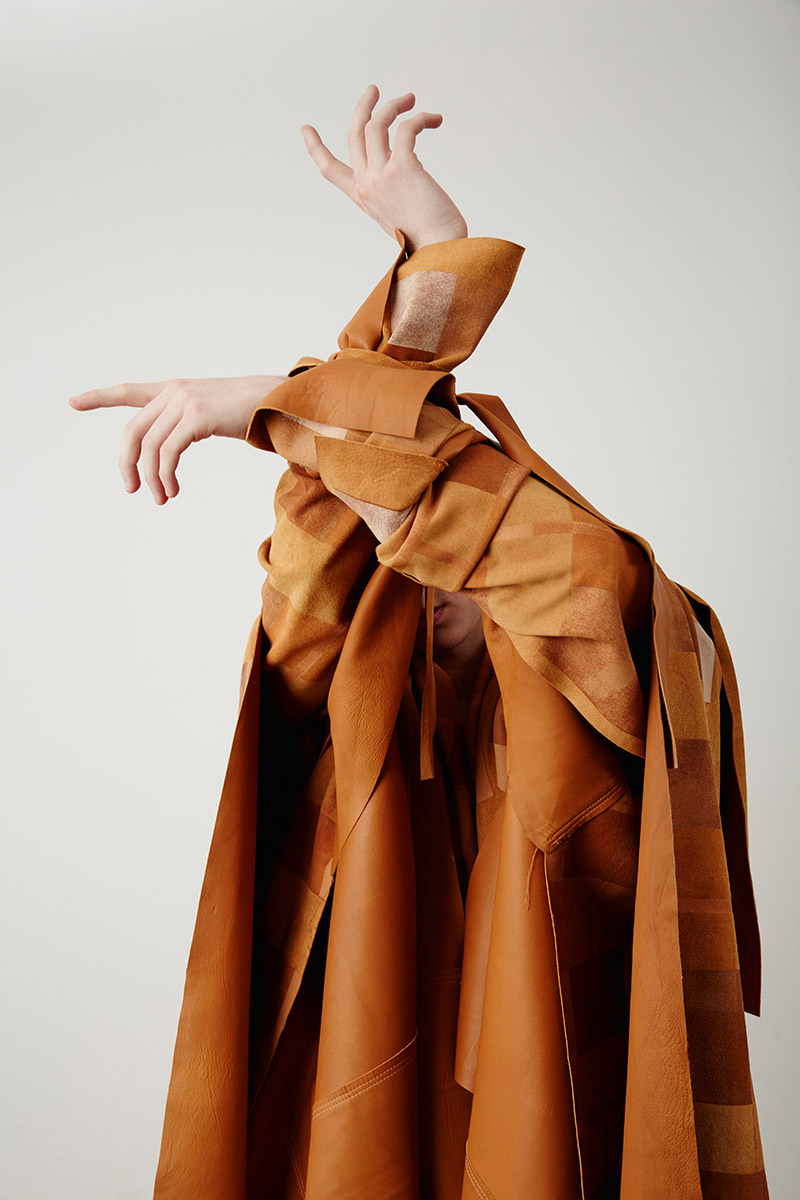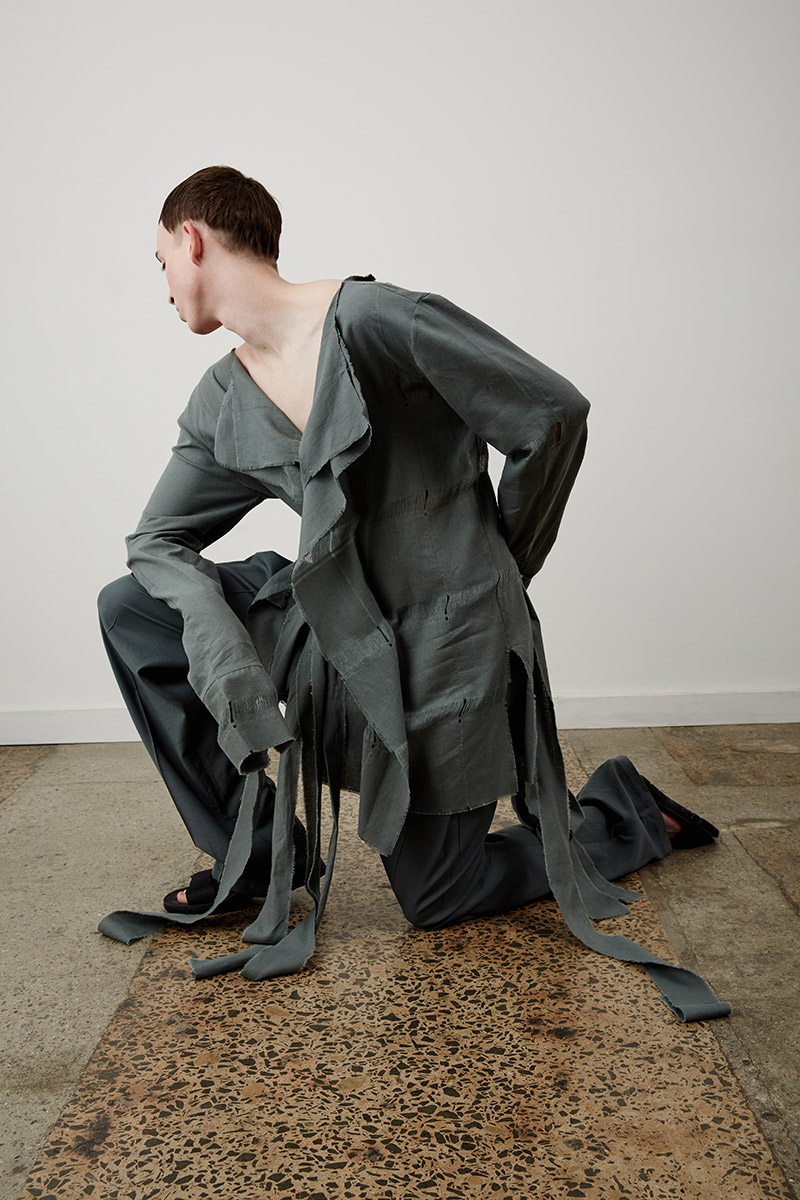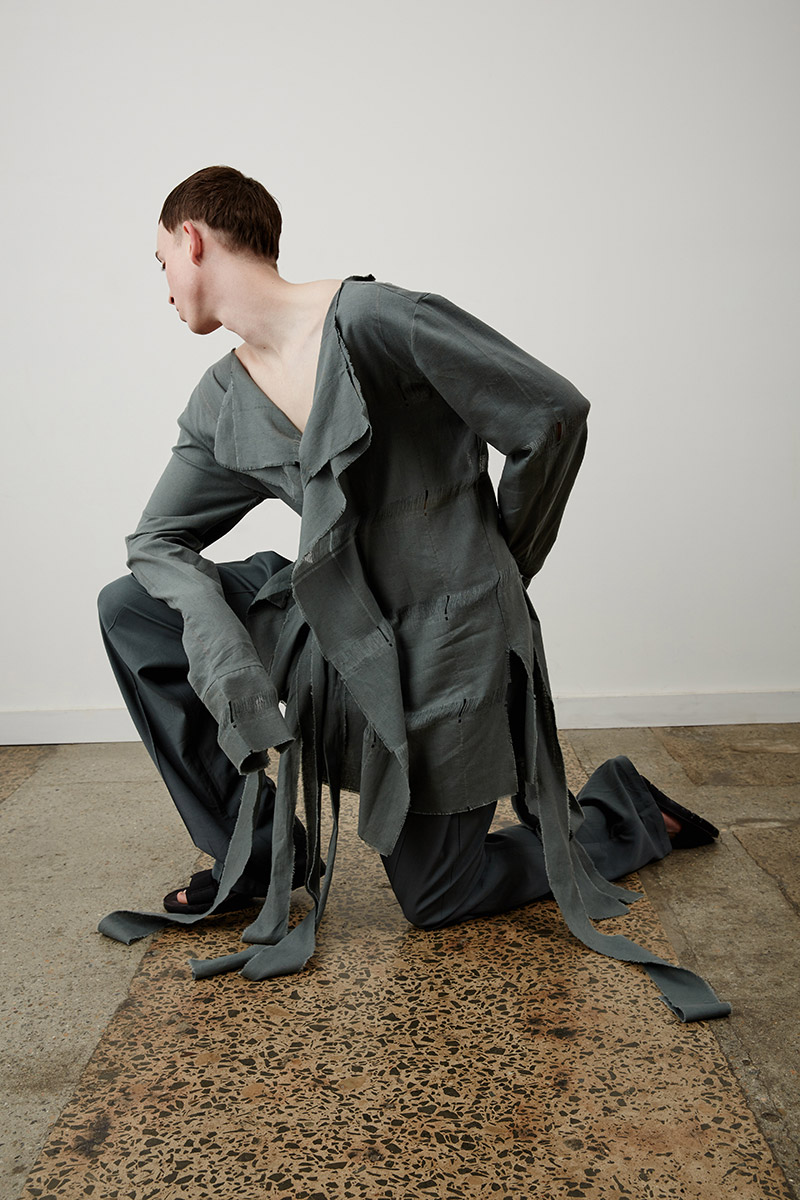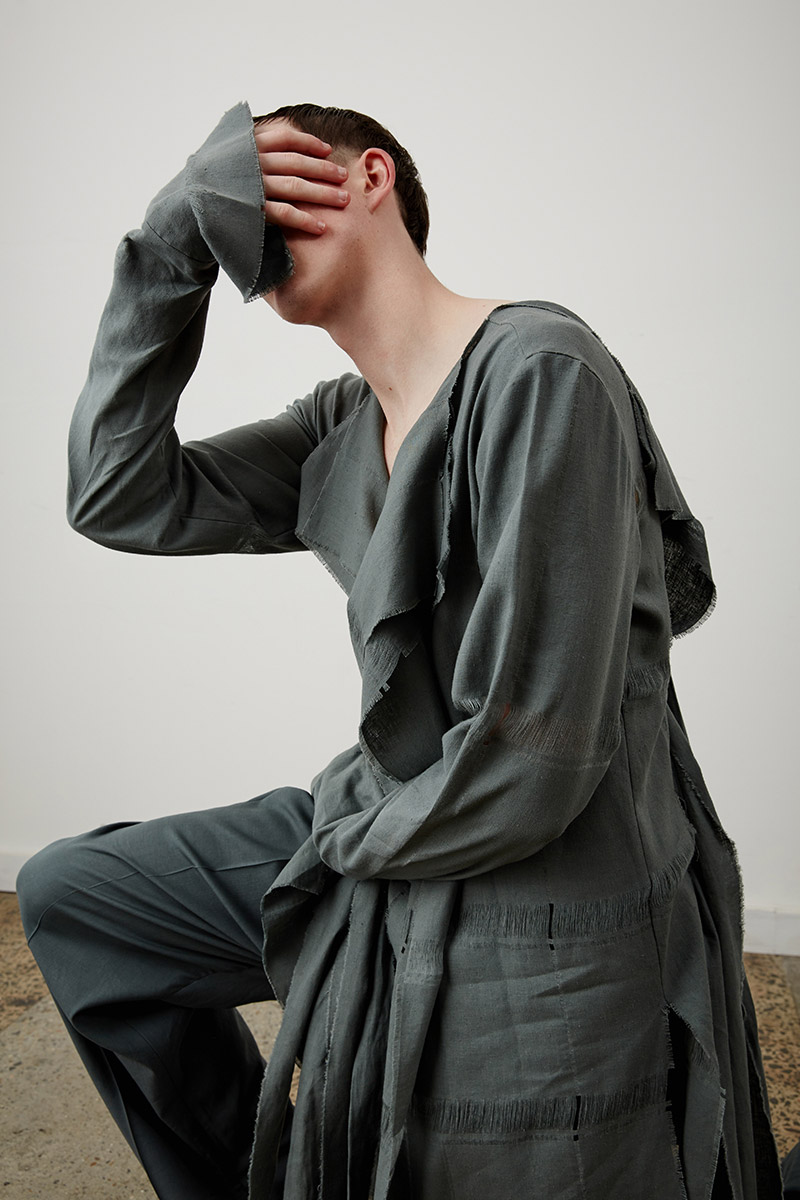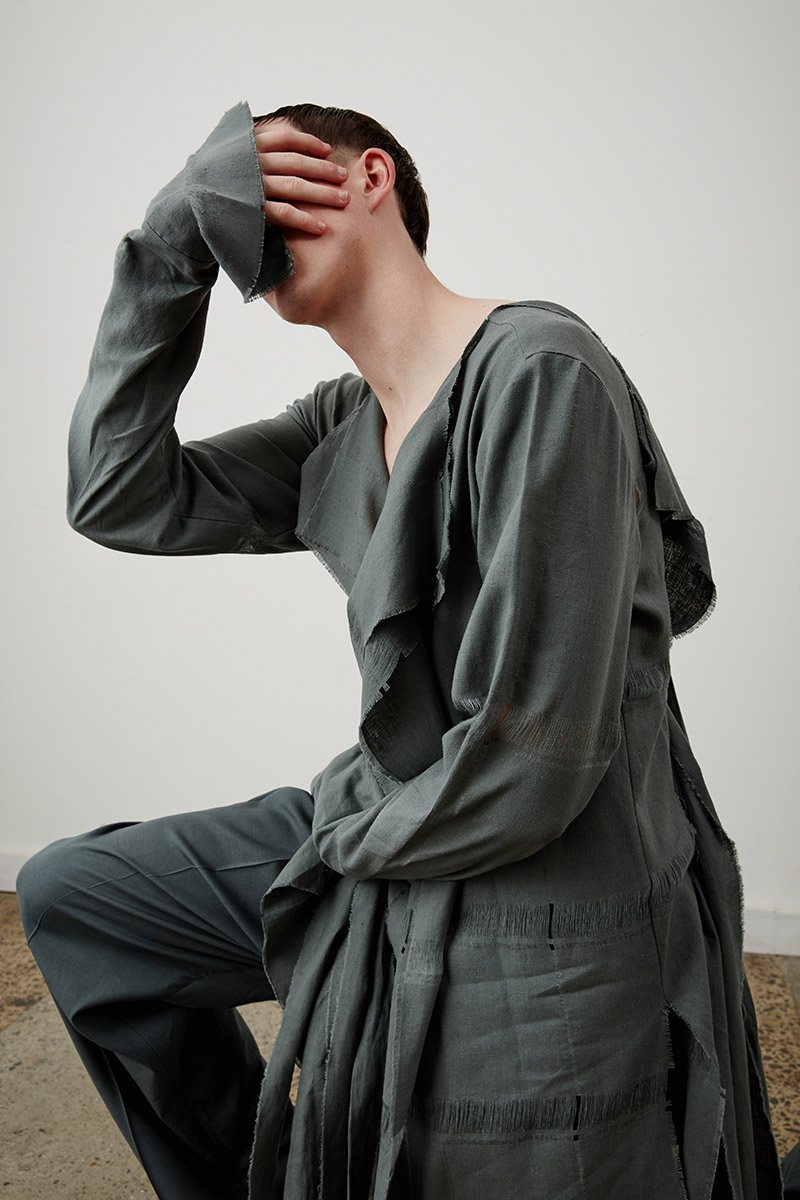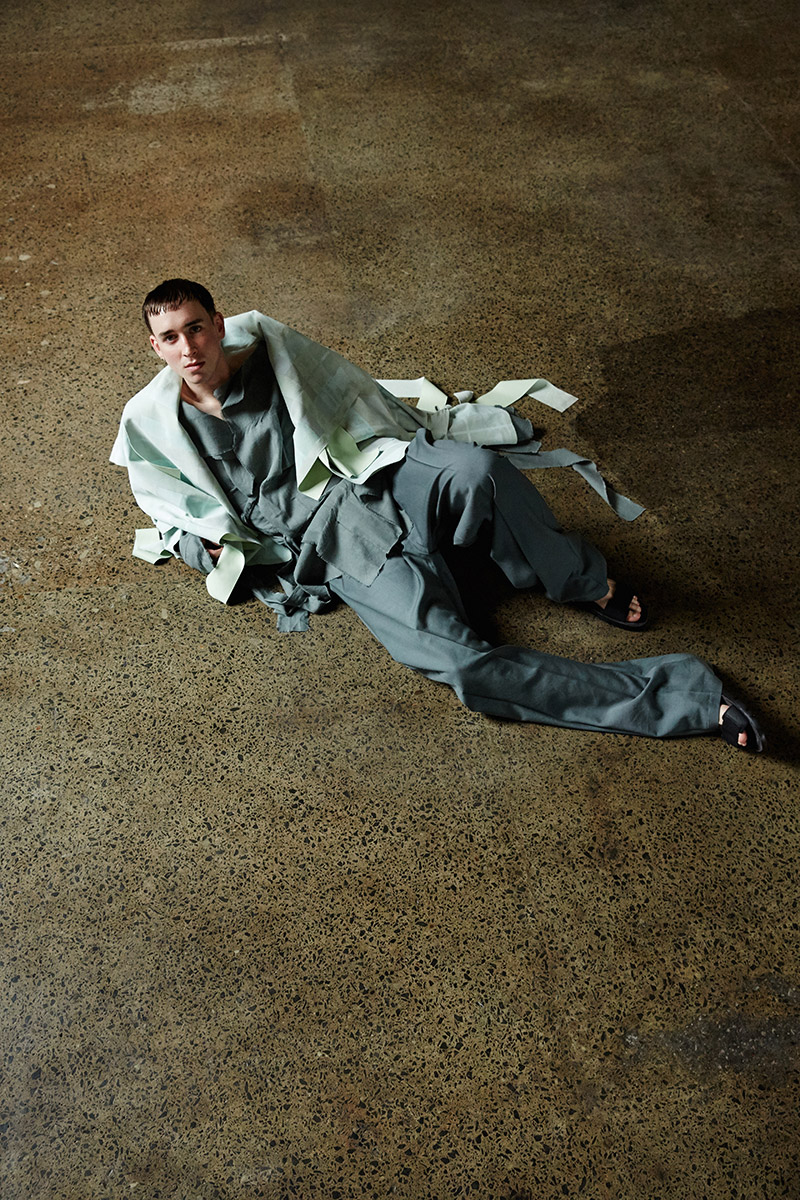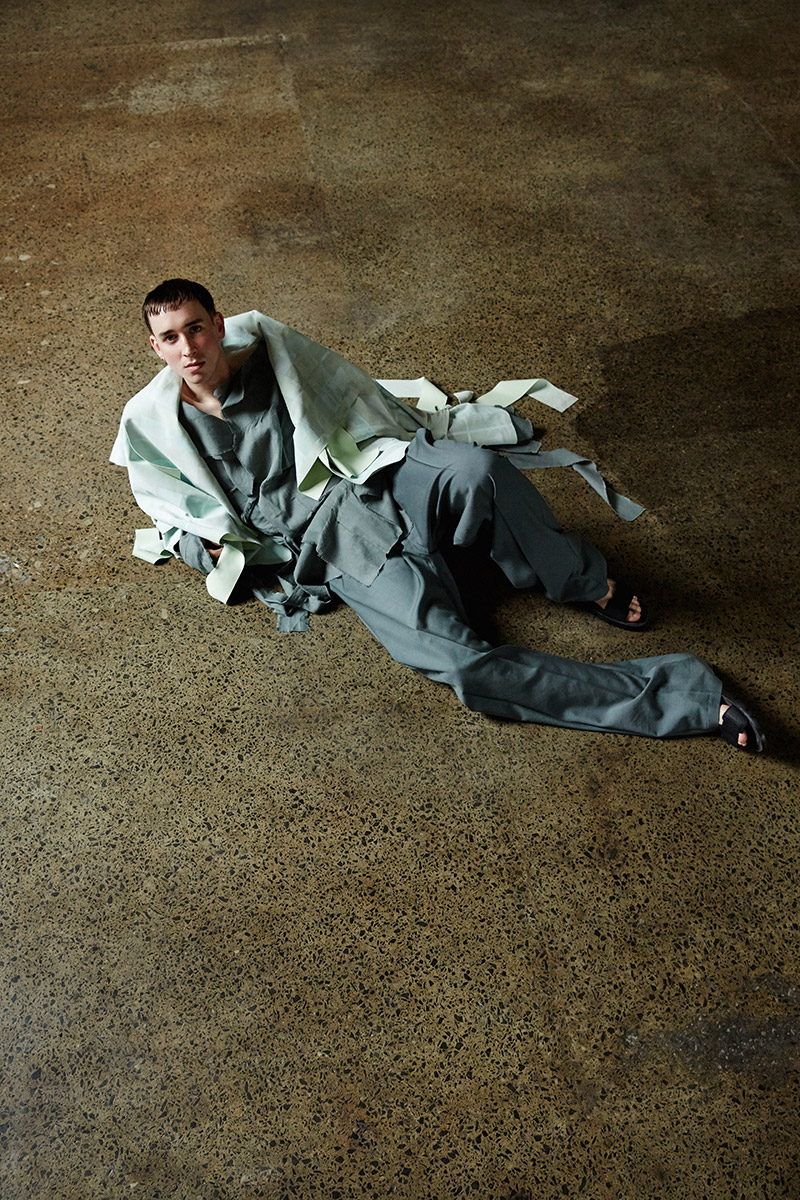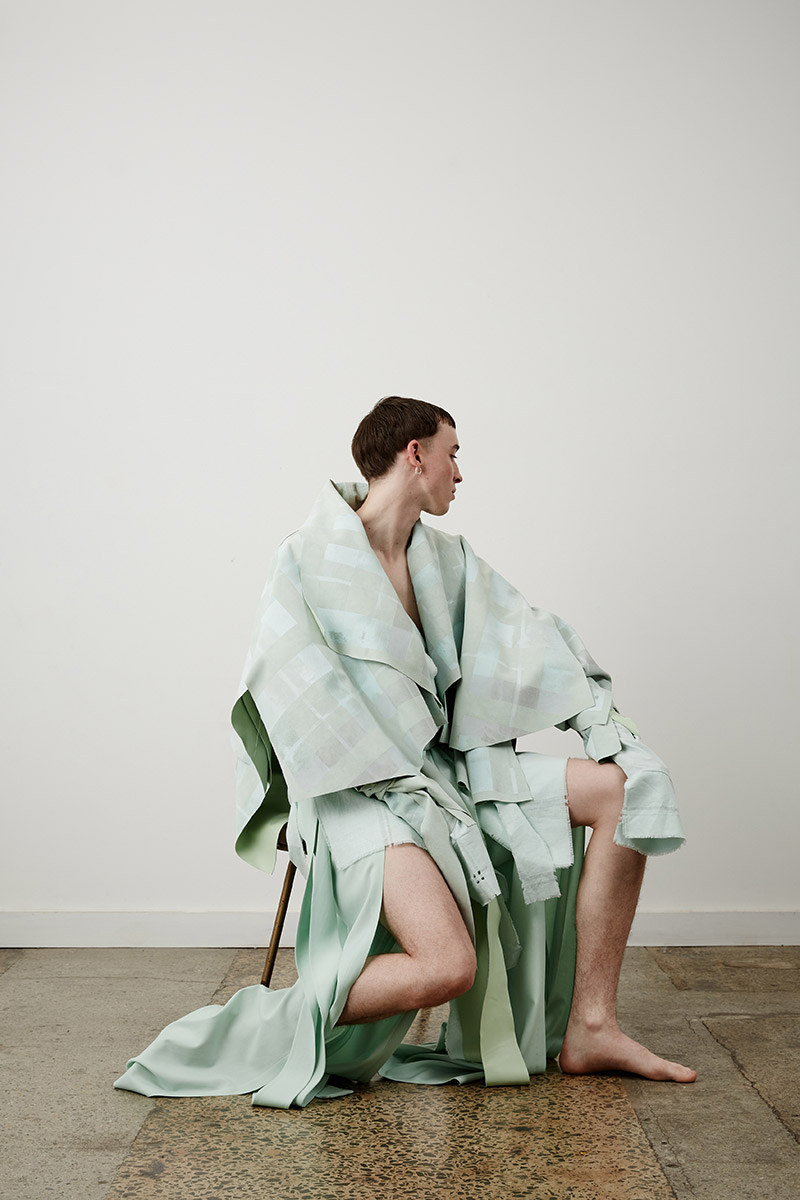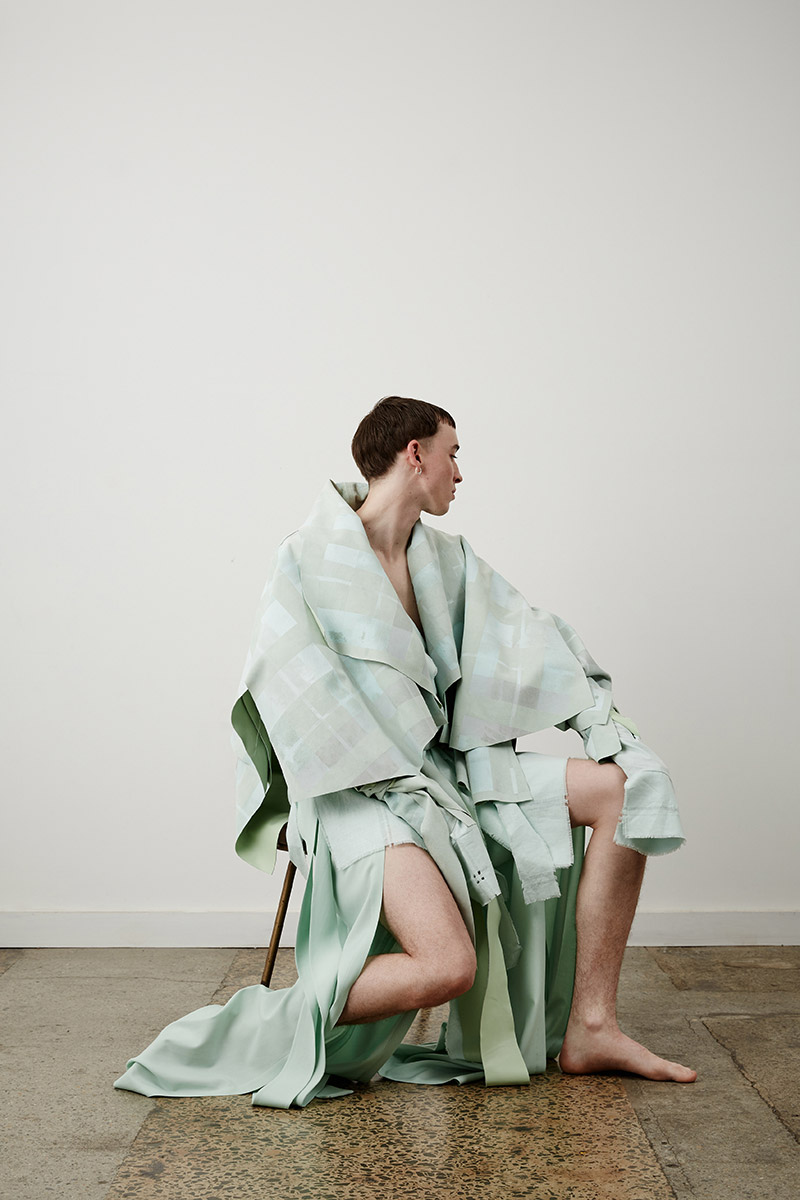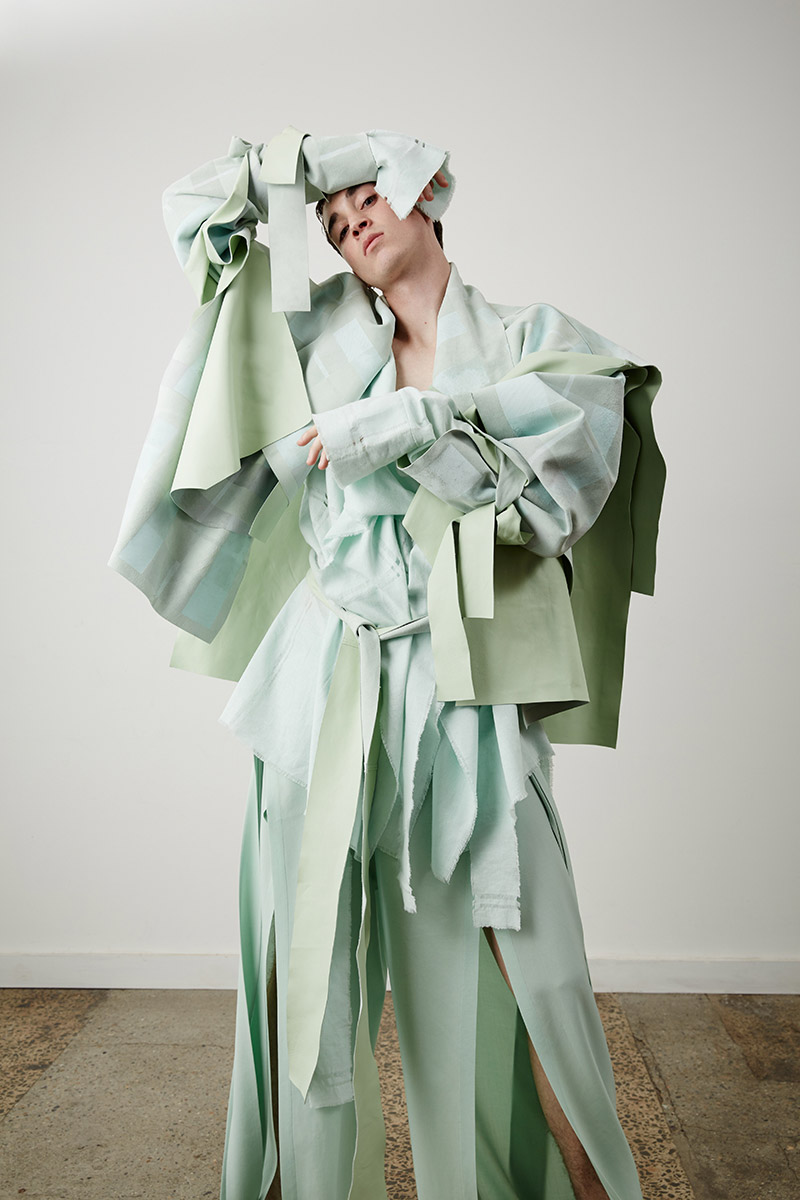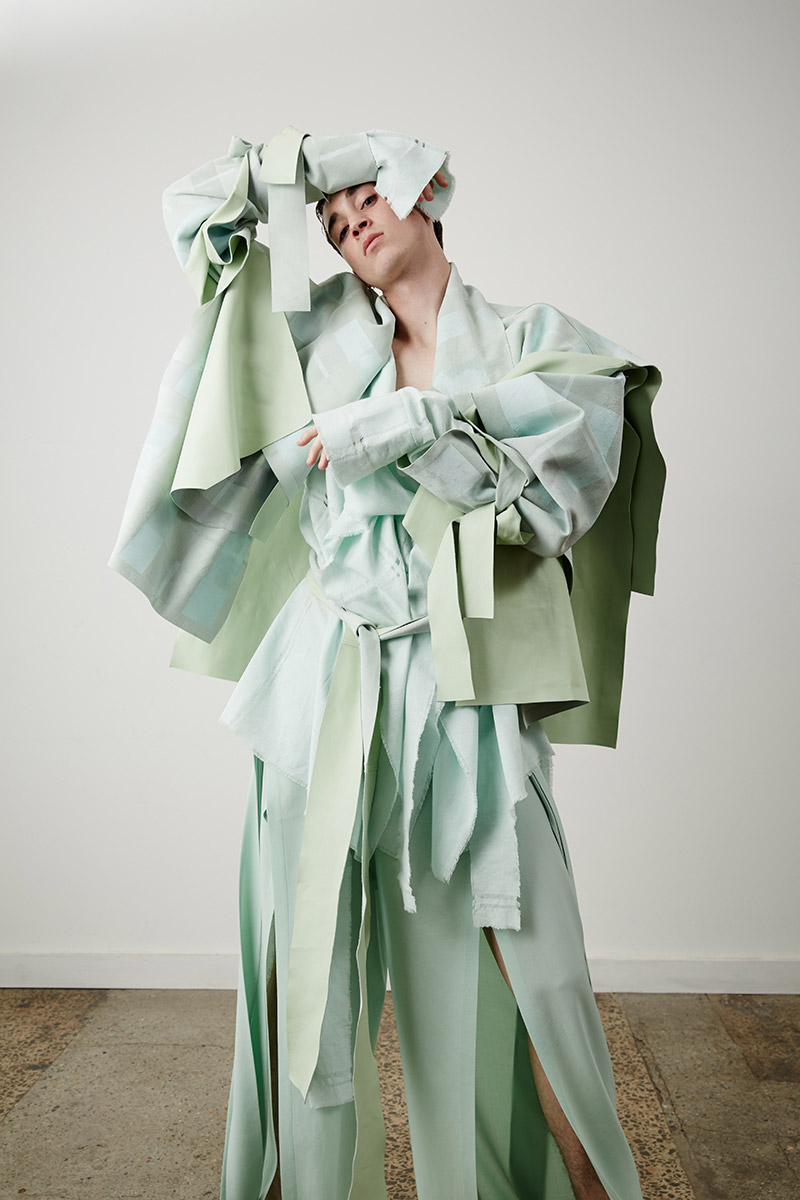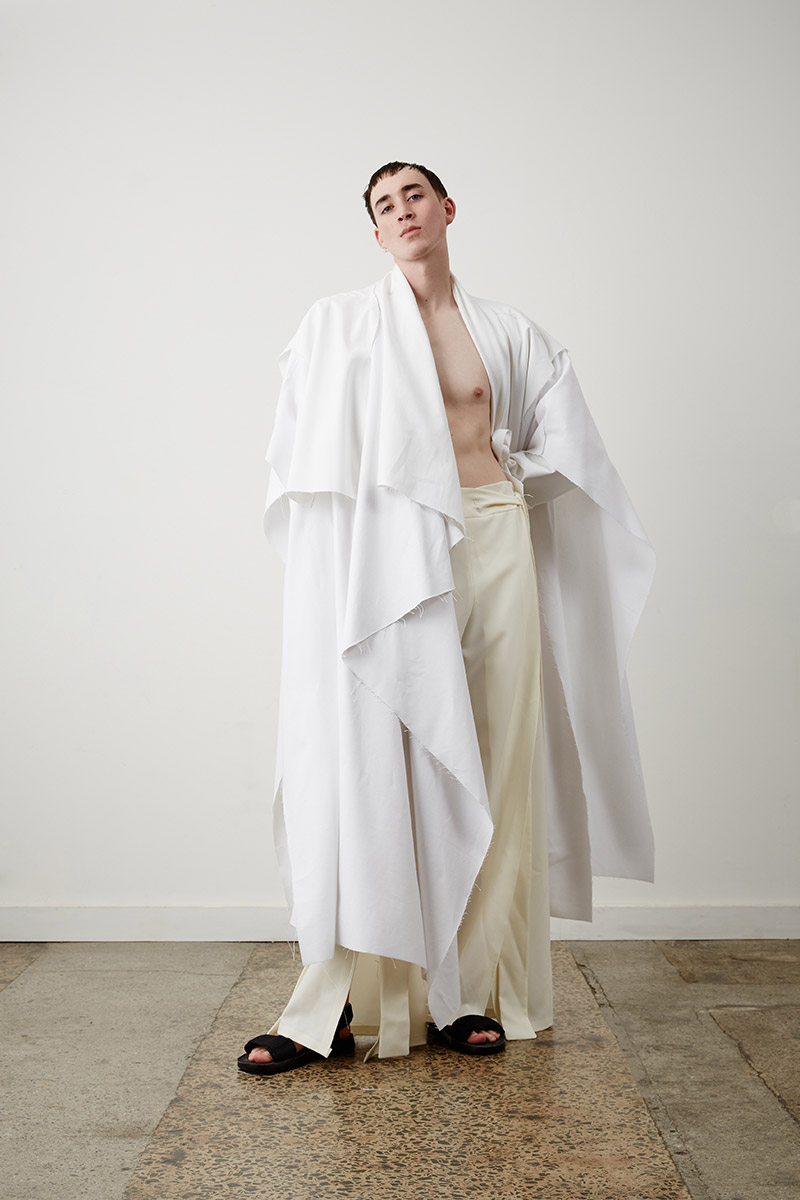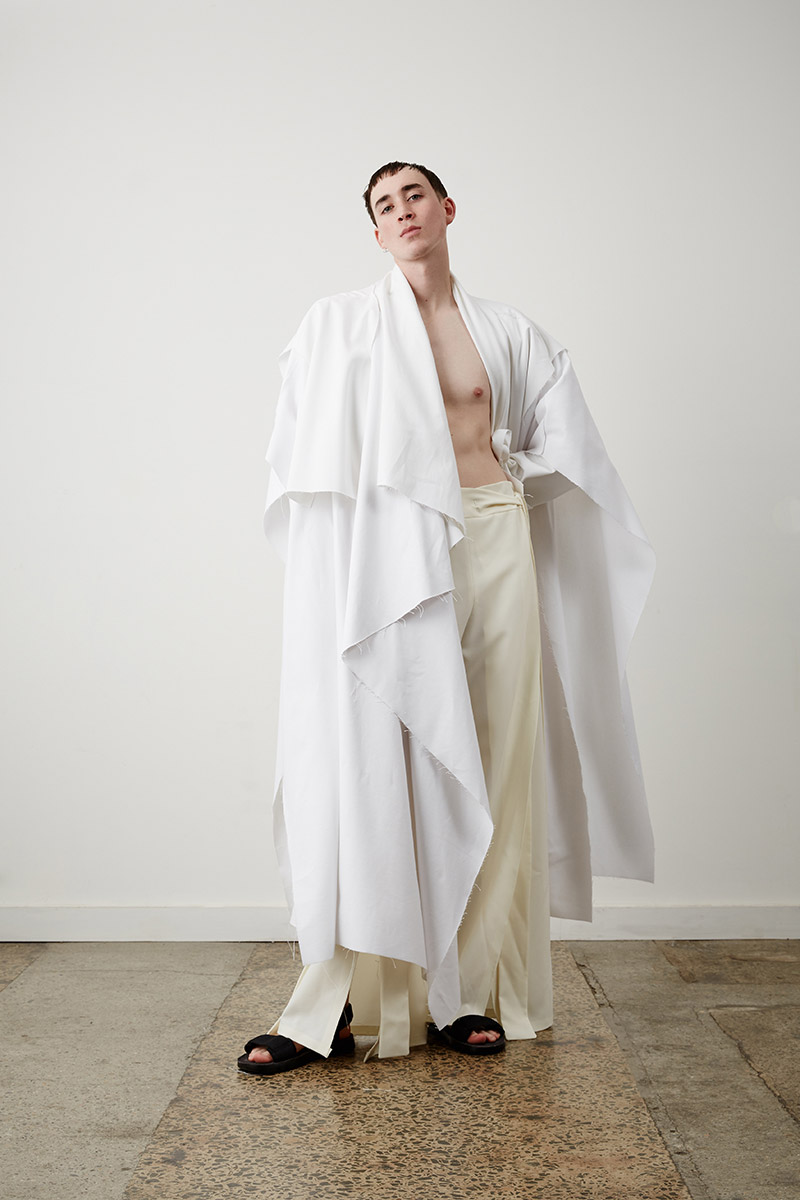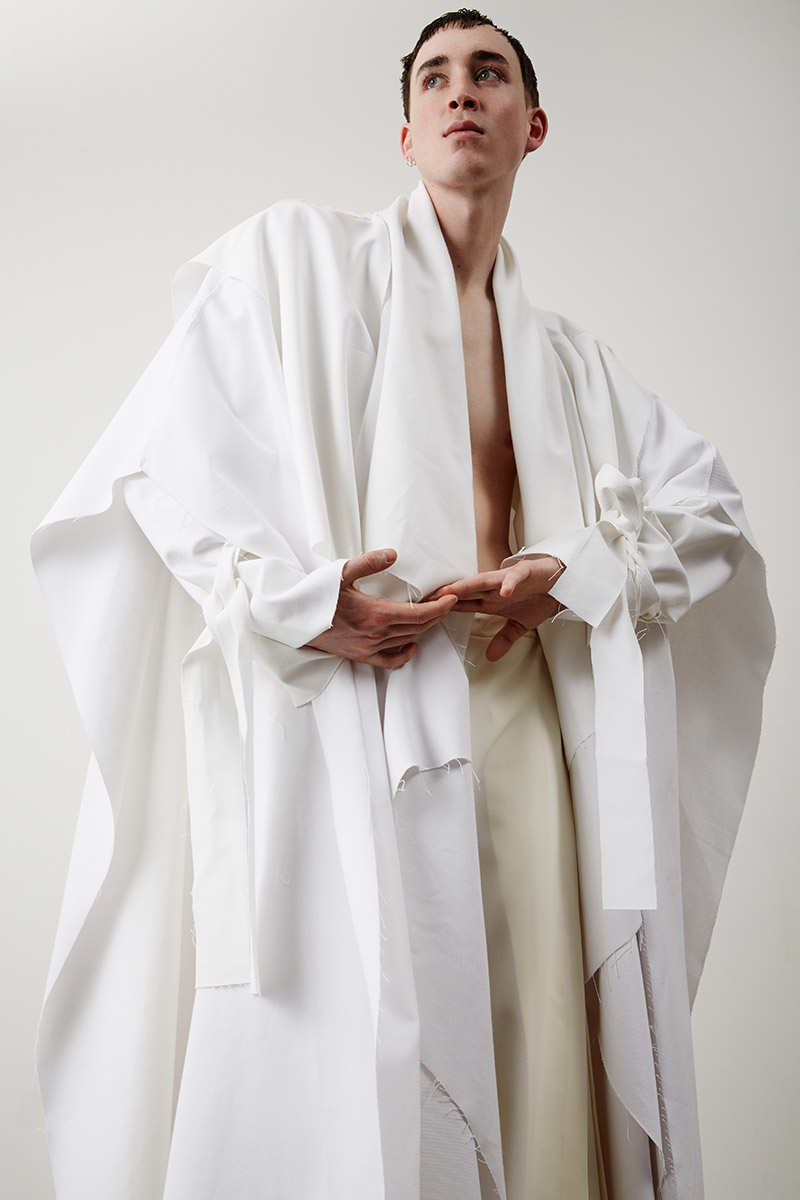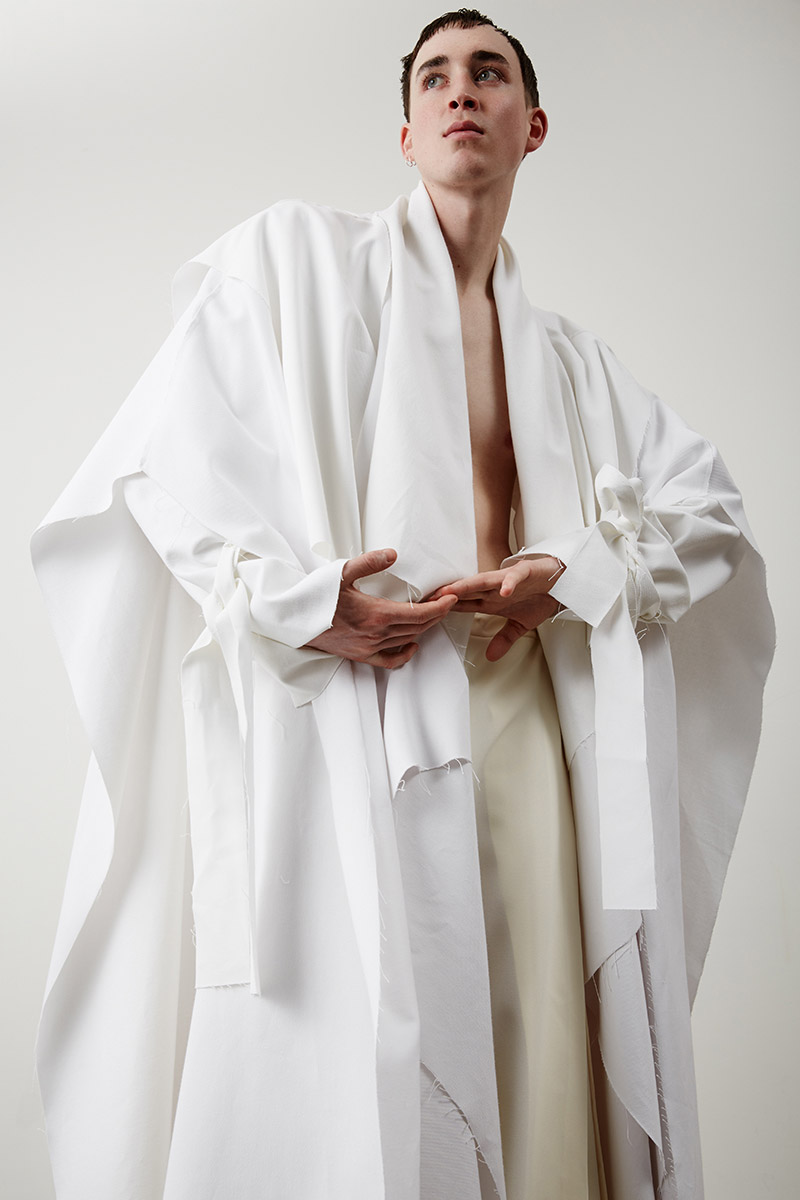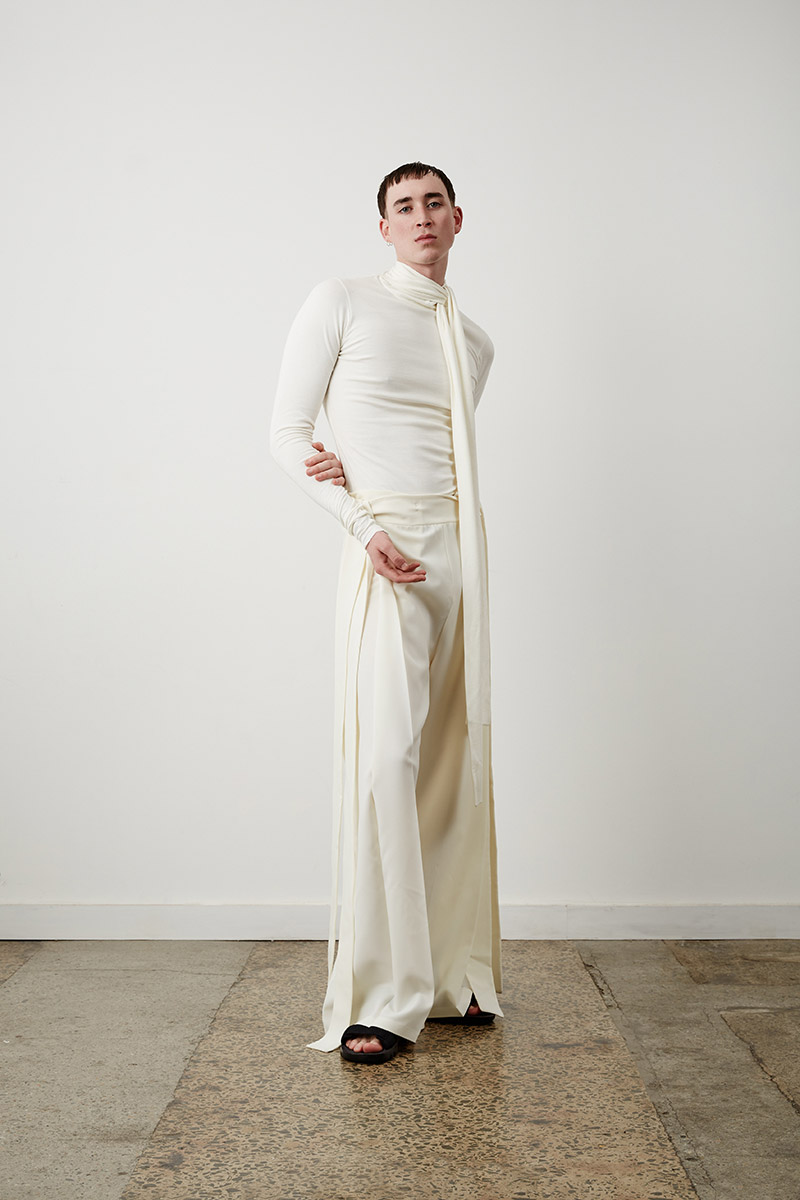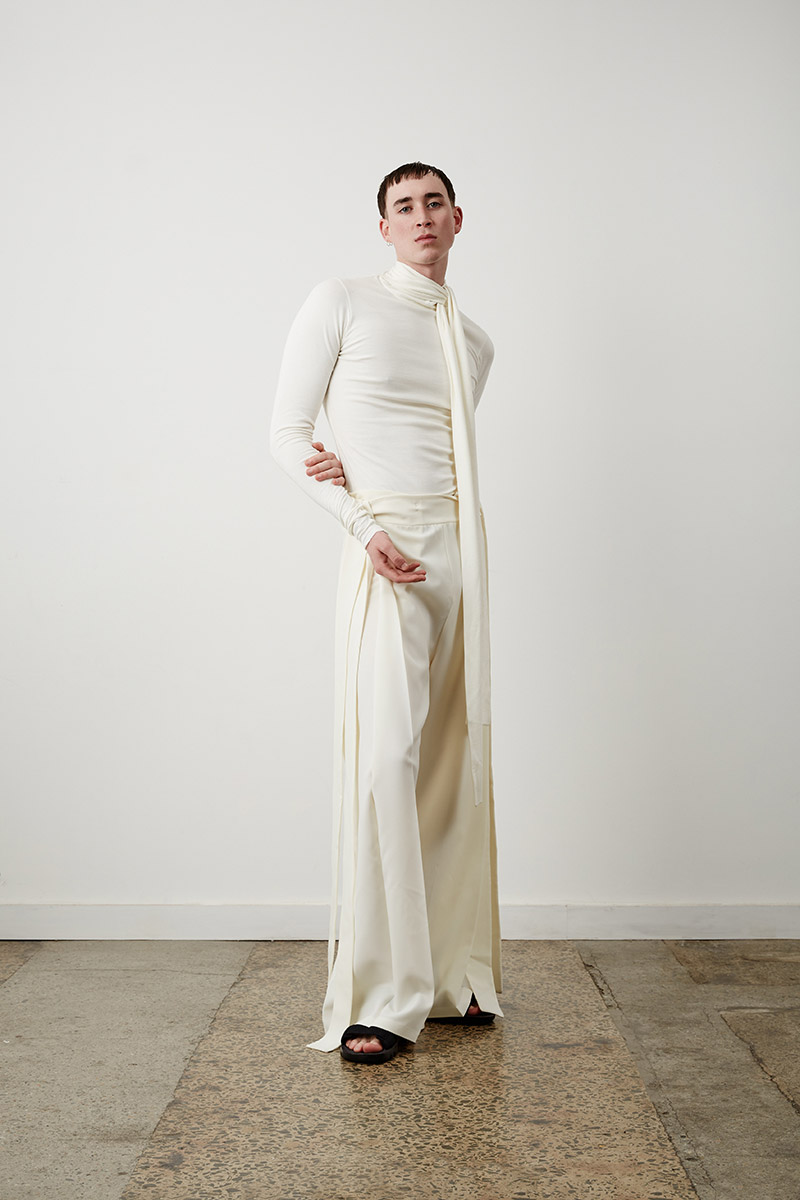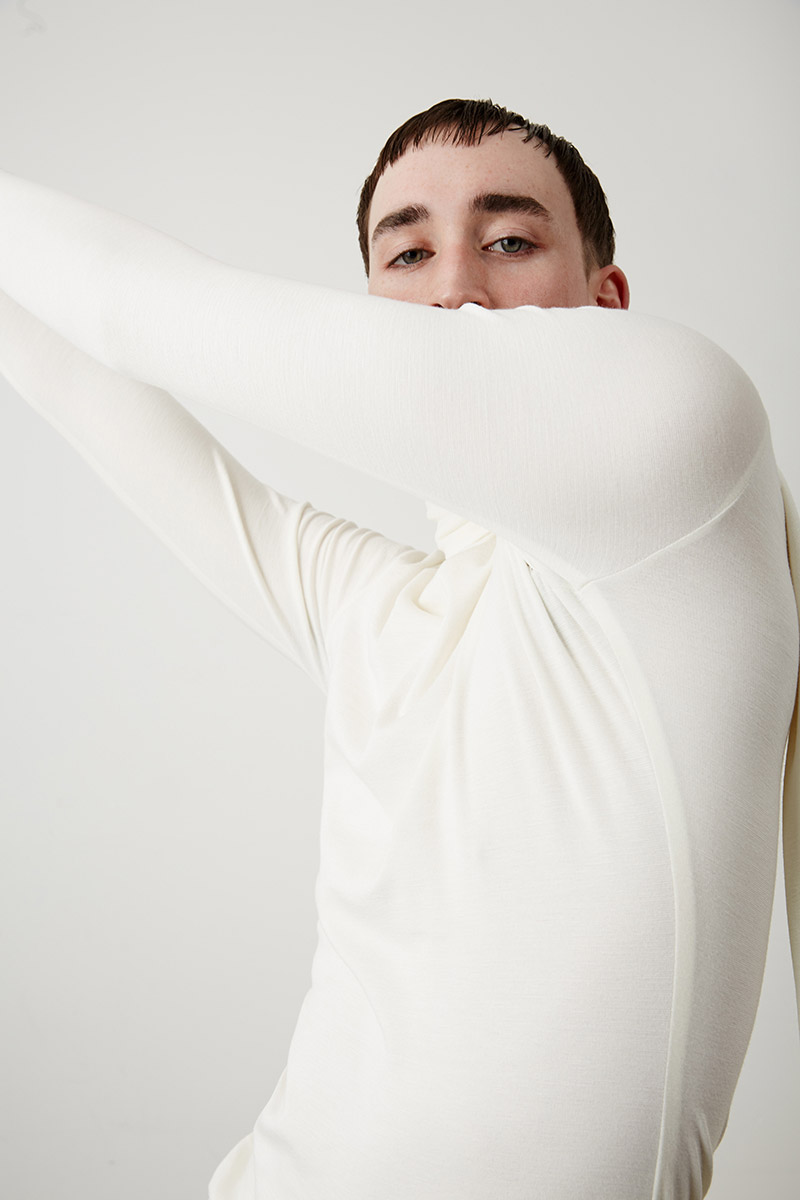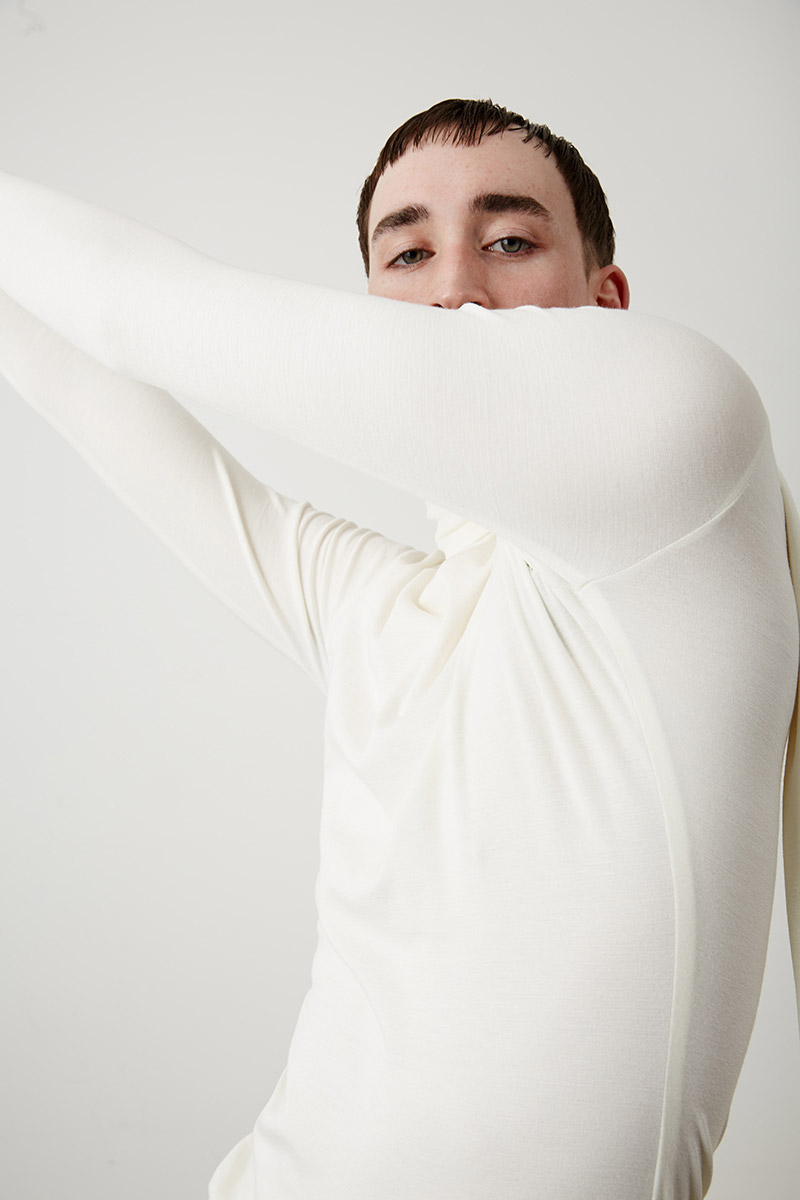 We present to you exclusively for Fucking Young! the Graduate Collection of M.Hogan, featuring model Sean Brady at Vivien's Models photographed by Levon Baird and styled by Rachel Colless. Hair by Luke Dyer.
Inspired by Bhutan's recent emergence from it's secluded existence this collection looks at the holistic intertwining of Bhutan's solidified identity and the western worlds traditional mens dress.
Through the deconstruction of tailoring, the introduction of raw materials and referencing of traditional textilesM.Hogan explores a delicate, natural look. Each leather coat was screen printed by hand as was the thread pulling throughout the shirting of this Fall/Winter 2016 collection.