Once again, the world's most powerful luxury brand conglomerate, LVMH, has once again held its prestigious designer competition, the
LVMH Prize
. Once again the scope of the competition has been confirmed, as more than 1,900 candidates from all over the world have applied for the ninth edition of this competition.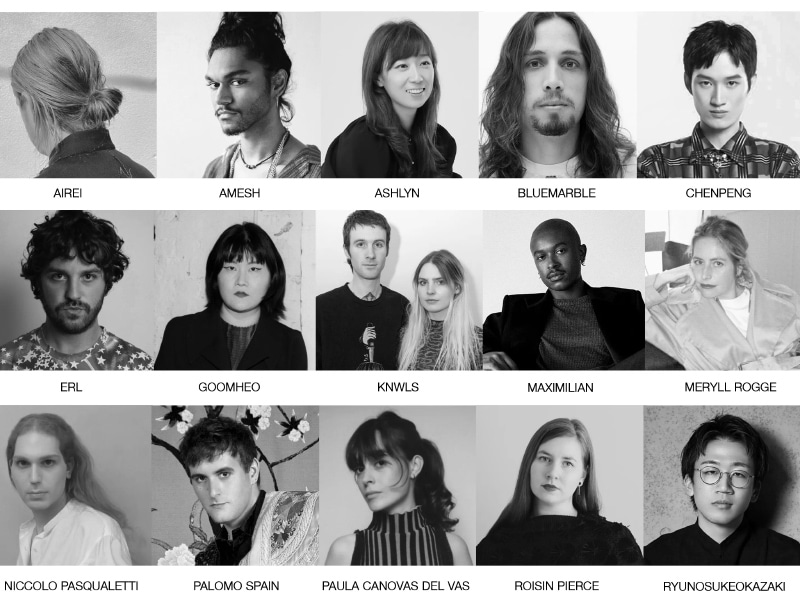 Talent in abundance, there is no doubt about it, but only a few have made it to the prestigious list of semi-finalists, 20 to be precise, including designers from all over the world: Belgium, Canada, China, France, Ireland, Italy, Japan, Nigeria, South Korea, Spain, the United Kingdom, the United States, and Sri Lanka (for the first time).
The semi-finalists for the LVMH Prize 2022 are:
Airei, Amesh, Ashlyn, Bluemarble, Chenpeng, ERL, Goomheo, KNWLS, Maximilian, Meryll Rogge, Niccolo Pasqualetti, Palomo Spain (nominated for the second time), Paula Canovas del Vas, Roisin Pierce, Ryunosukeokazaki, S.S. Daley, Tokyo James, Weinsanto, Winnie New York and Yueqi Qi.
The winner of this prize for young fashion designers will receive an award of 300,000 euros and a year's mentoring by a dedicated LVMH team.
In addition, there is also the Karl Lagerfeld Award, which also rewards a young designer with a prize of 150,000 euros and allows him or her to benefit from a year of mentoring.
When will we know who the winner will be? Between 4 and 5 March, the twenty semi-finalists will present their collections and their creative world in a showroom in Paris and will be judged by a jury made up of the biggest names in the fashion world, of which eight will remain.
The final decision will also be up to the general public, as from 4 to 9 March, anyone who wants to can discover the designers and vote for their favorite candidate. The ceremony will once again be held digitally and you can watch it as if you were there yourself via the dedicated award website:
lvmhprize.com
.
Do you already know who you are going to vote for?