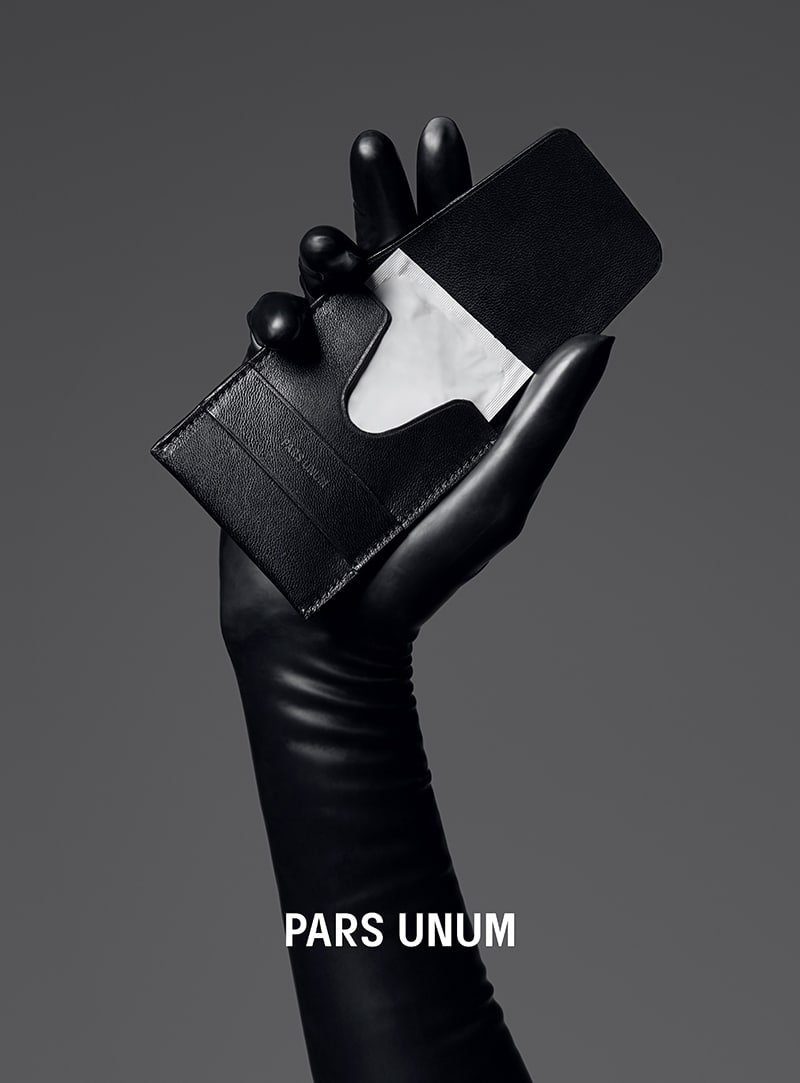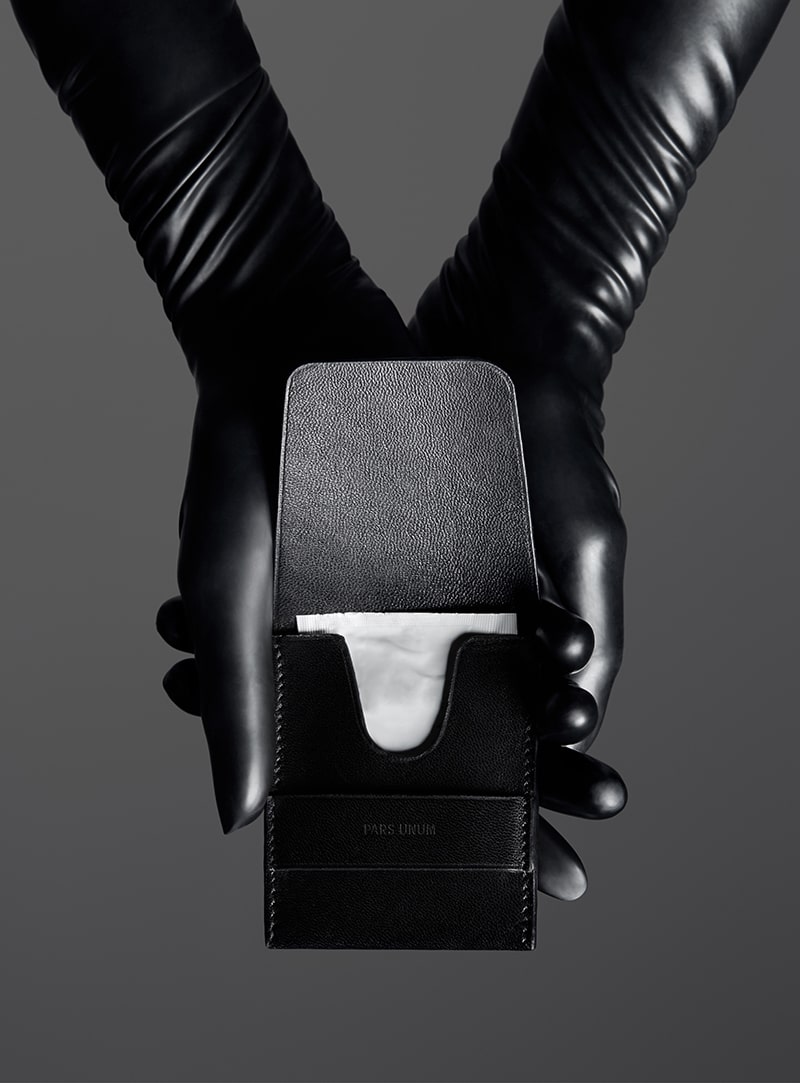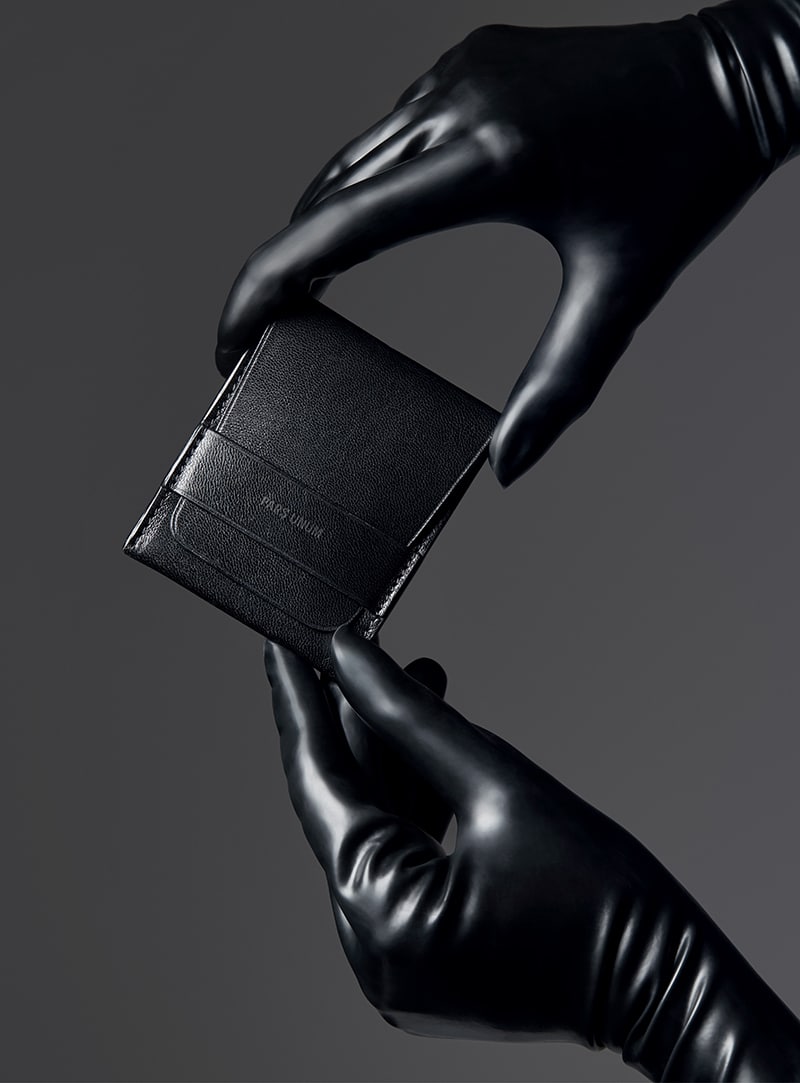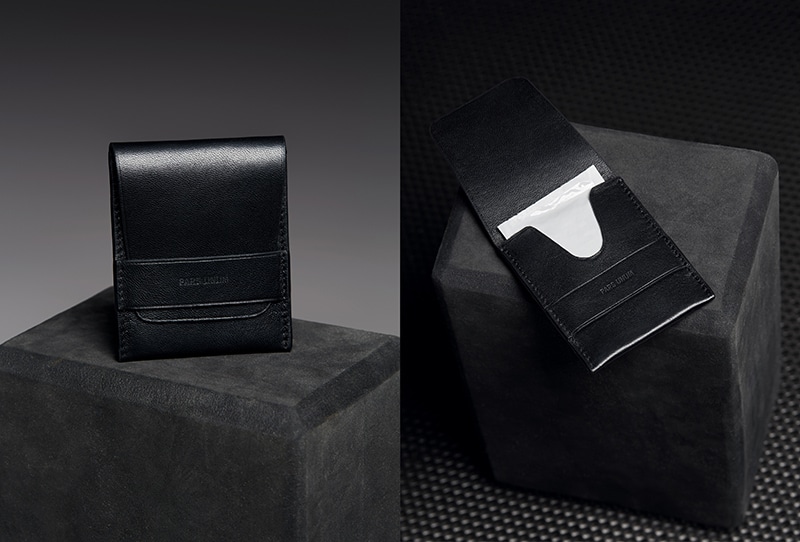 Following a Fall/Winter 2018 debut of five classic sport-inspired leather bags, PARS UNUM released its first of a series of small leather accessories – a condom case rendered in Nappa leather – decidedly ostentatious but no less functional.
Crafted from smooth lambskin and finished with blind logo embossing, the condom case features a pliable vertical flap closure for discretion, remaining pragmatic in a moment of unexpected passion.
A gift perfect for all consenting individuals, the PARS UNUM condom case is available exclusively in limited quantities HERE!