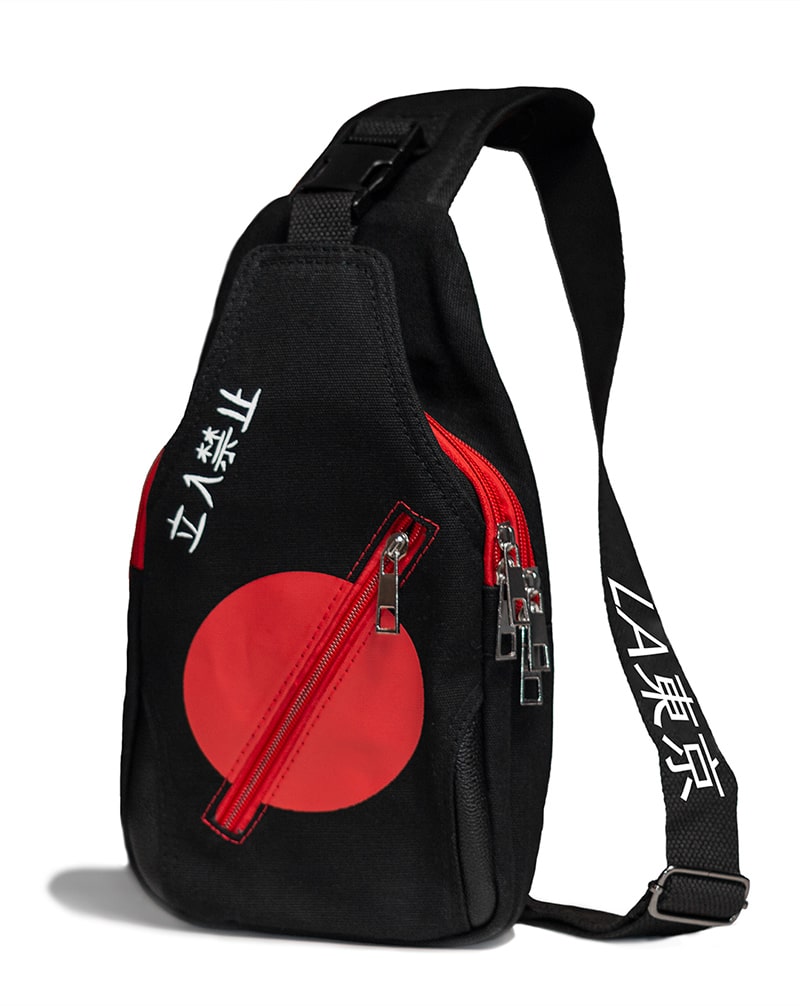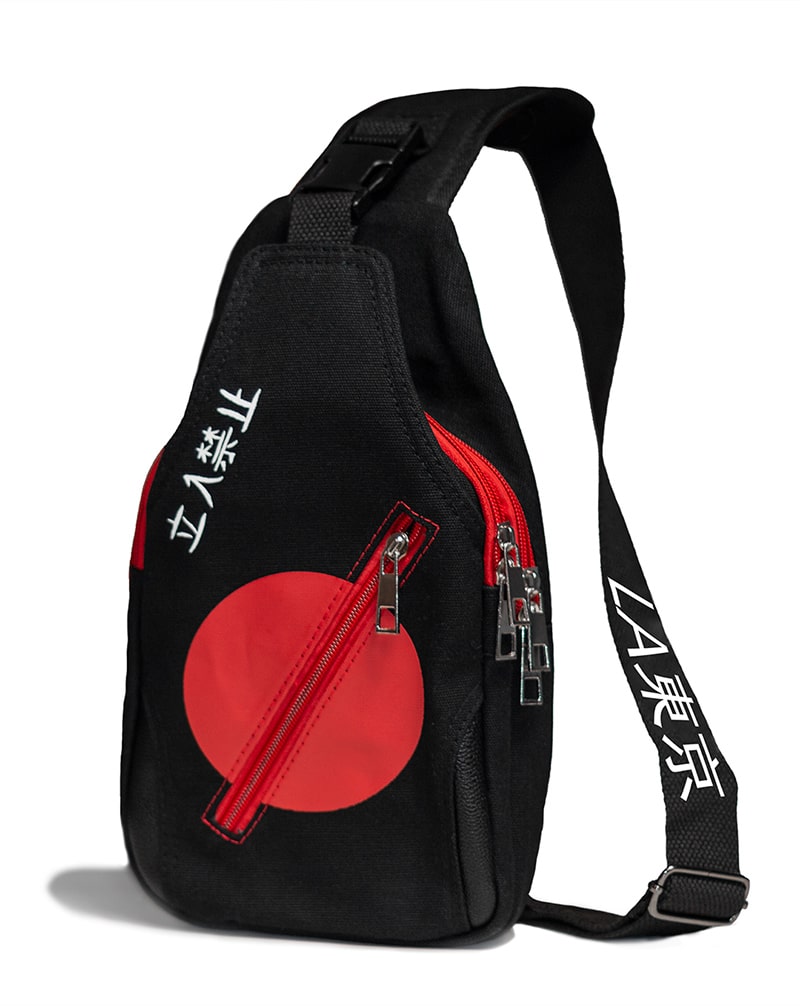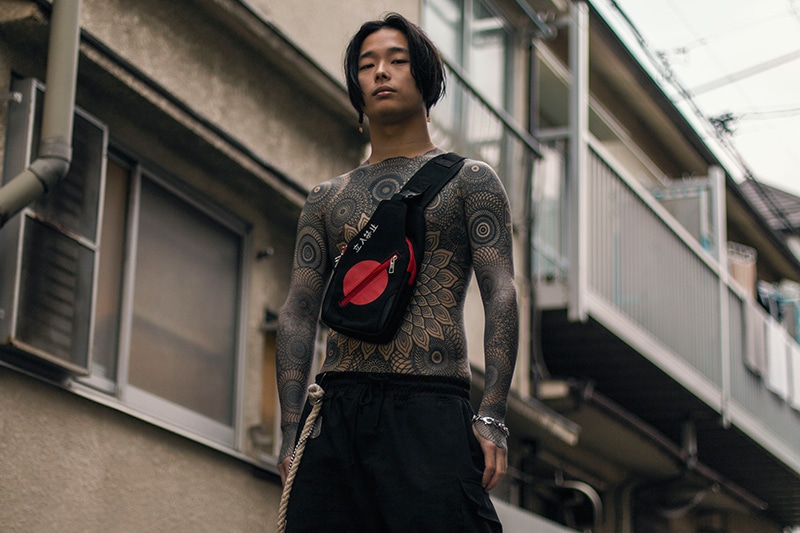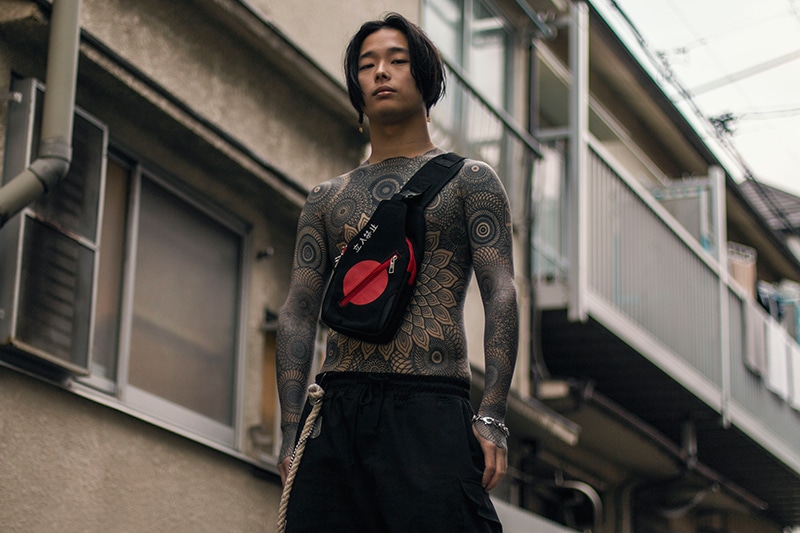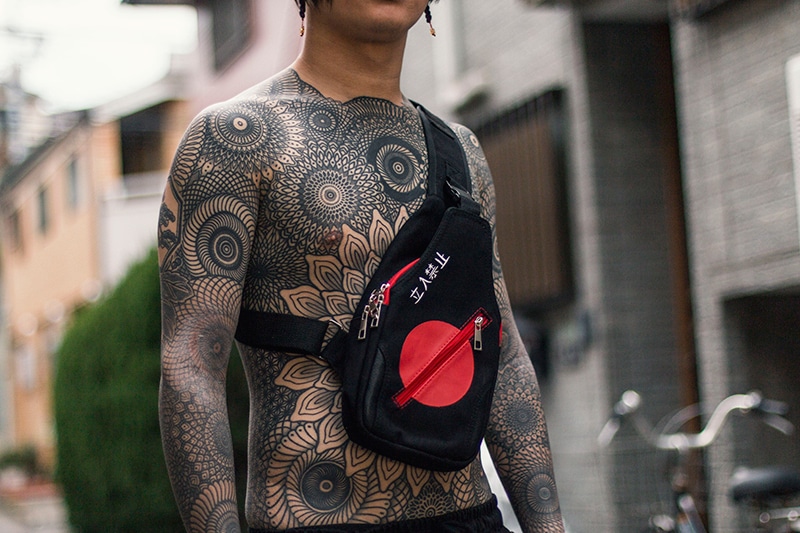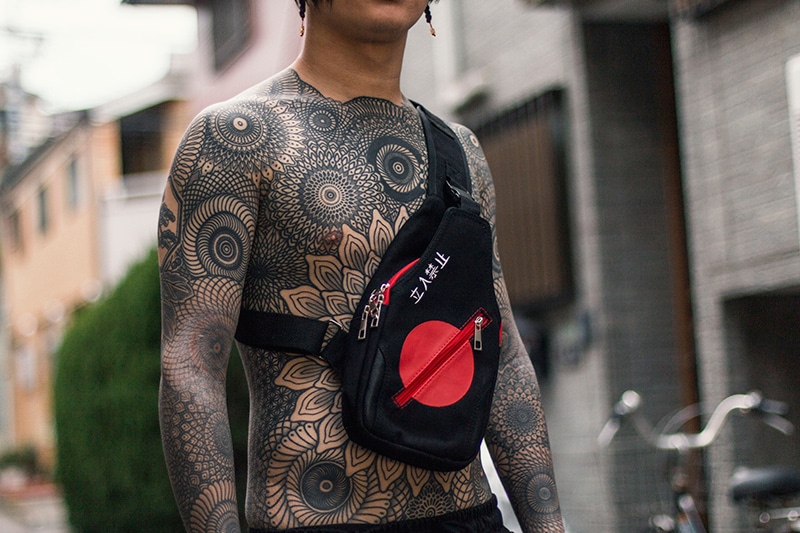 LATOKYO released the "Keep Out" sling bag. This unique side bag comes equipped with 5 fully functional pockets, 2 dual-sided zippers, an inner mesh pocket, an open buckle pocket and the brands signature eyelet which can be used as a chord opening.
The bag is detailed in an almost Japanese Flag aesthetic and leather siding for sturdiness and style. The bag also reads "Keep Out" in a brushed kanji font.
The meaning of this bag and visuals are intended to symbolize holding what's nearest and dearest to one's person. Whether it be your mind, your inner problems, thoughts or ideas…there are certain things people wouldn't understand and should just keep out.
Available HERE!