I just love it.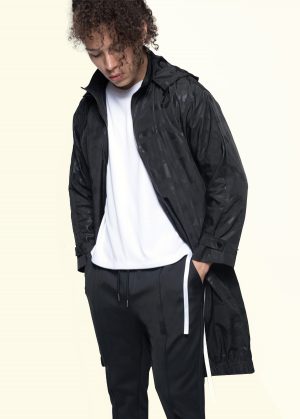 VOICE OF INSIDERS' new technical parka is designed with water-repellent technical fabric featuring a geometric camouflage print with an embossed shine effect and a unique cut.
I just love it.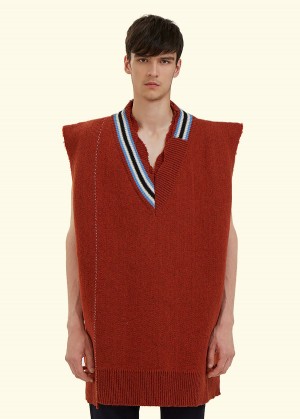 Pure virgin wool in a tactile knit weave. Pure Raf Simons. Available HERE!
I just love it.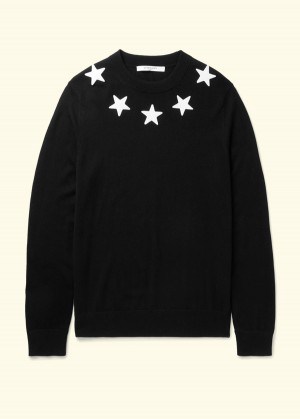 Let the brand signature speak for itself with Givenchy's appliquéd sweater. The black colourway allows the stark white star emblems to command attention.
I just love it.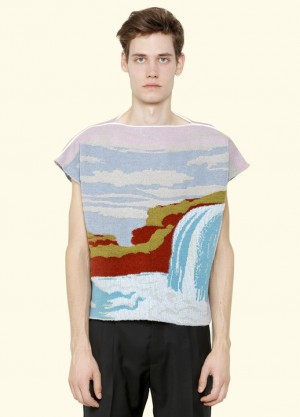 J.W.ANDERSON created the perfect landscape into this wool blend sweater. Available HERE!
I just love it.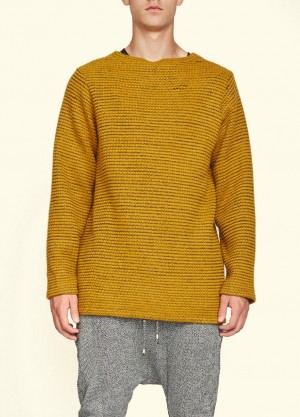 This oversized pull over from ELEVATE LONDON is all you need to keep you warm and stylish this Fall 2014.
I just love it.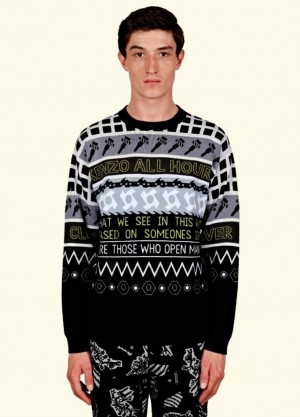 Inspired by America's Pacific Northwest region, this jumper combines several of the key motifs seen in Kenzo's FW14 collection, including tools, diner-inspired logos, and text that references the uncertainty of David Lynch's Twin Peaks. Available HERE!