Louis Vuitton announced that the world's number one tennis player, Carlos Alcaraz, will be joining as their newest ambassador starting today, June 28, 2023.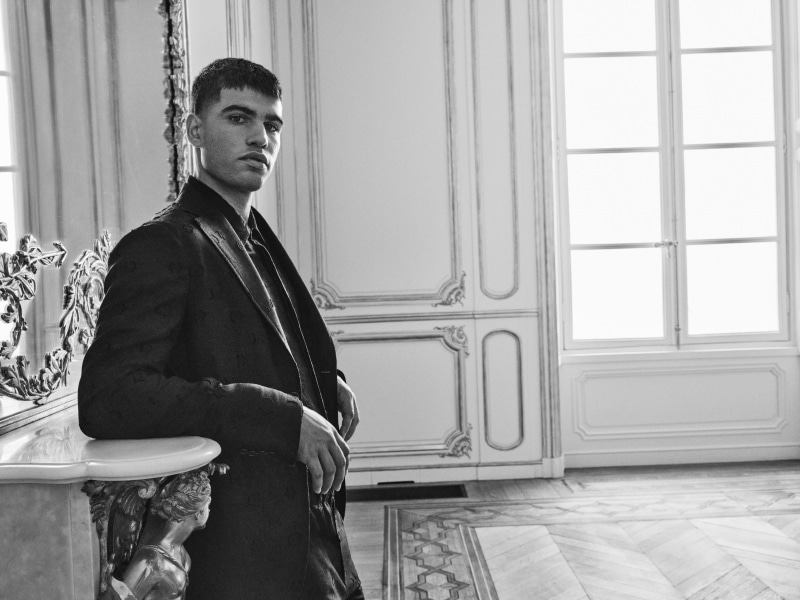 Alcaraz, the youngest world number one in history, has amassed millions of admirers due to his charisma, passion, and exceptional talent. He claimed his first Grand Slam title at the 2022 US Open and has already secured several ATP 1000 victories in 2023, including Indian Wells and Madrid.
Achieving such remarkable success at such a young age is an unprecedented feat.
Sharing the same philosophy of hard work and excellence that distinguishes Louis Vuitton, the Murcian athlete continues to raise the bar in the world of tennis. Off the court, his appeal and style have garnered fans from both within and outside the realm of sports, who will undoubtedly be eager to follow him on this new adventure with Louis Vuitton.
"I feel incredibly proud. We could even say that becoming part of the Louis Vuitton family is a dream come true for me," declares Alcaraz about his new ambassadorship.
Louis Vuitton is delighted to warmly welcome Carlos Alcaraz and embark on this new journey together.