Louis Vuitton embarks on a new journey of creation with Web.3, seamlessly merging the physical and digital worlds to craft the extraordinary: a piece that unveils a novel way of traveling. It all begins with the iconic and historic Louis Vuitton trunk, a beacon of innovation and creativity for the Maison, invented over 160 years ago and continually adapted to new forms and materials.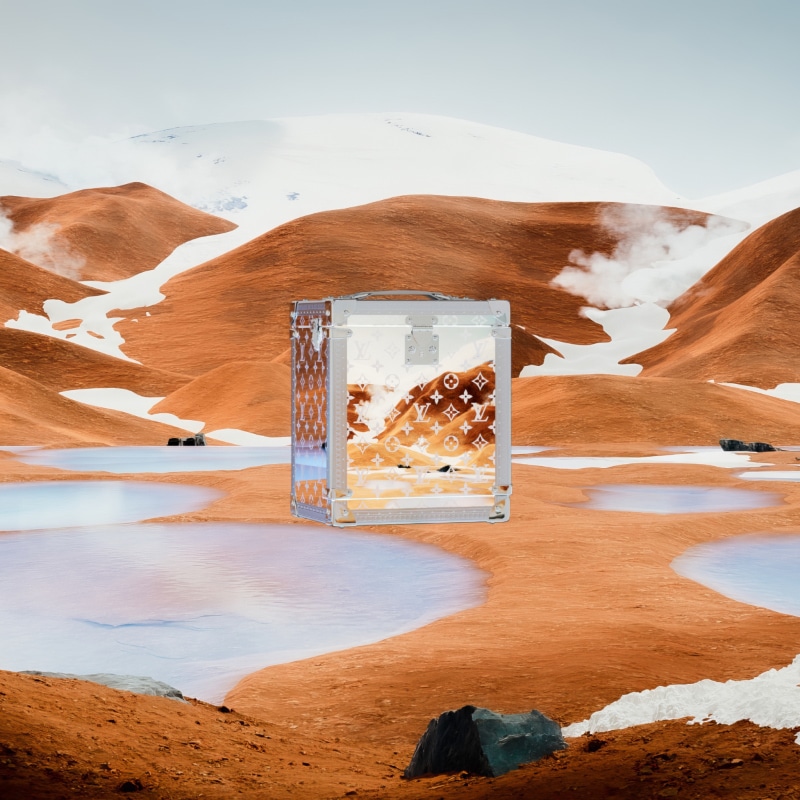 The VIA Treasure Trunk, Louis Vuitton's first digital trunk, was specially designed for those who seek to explore new dreams and realities while collecting unique creations along the way. Inspired by the Maison's vision, this trunk aims to drive the creation of future creative icons. Owners of the Digital Trunk will receive a key unlocking the first Digital Collectible, fusing an exceptional product with the digital culture.
Louis Vuitton offers the opportunity to register on a dedicated webpage. The VIA Treasure Trunks will be available in a highly limited and exclusive edition of a few hundred pieces. Priced at 39,000 euros, these trunks act as gateways to a world where Louis Vuitton unveils progressively released limited products and experiences throughout the year.
The VIA Treasure Trunks are Soul-Bound, meaning they are linked to their purchasers. The VIA world will reveal its wonders through a series of digital keys that Treasure Trunk owners can acquire to unlock new and unprecedented collectible objects from the Maison. Each collectible object is unveiled digitally through the Treasure Trunk, accompanied by exclusive access to a physical counterpart, leading owners on an unprecedented journey.