This year, for the first time, the Davis Cup trophy "The Men's Tennis World Cup" has been presented in a custom-made trunk by Louis Vuitton. The Spanish tennis team, the winners.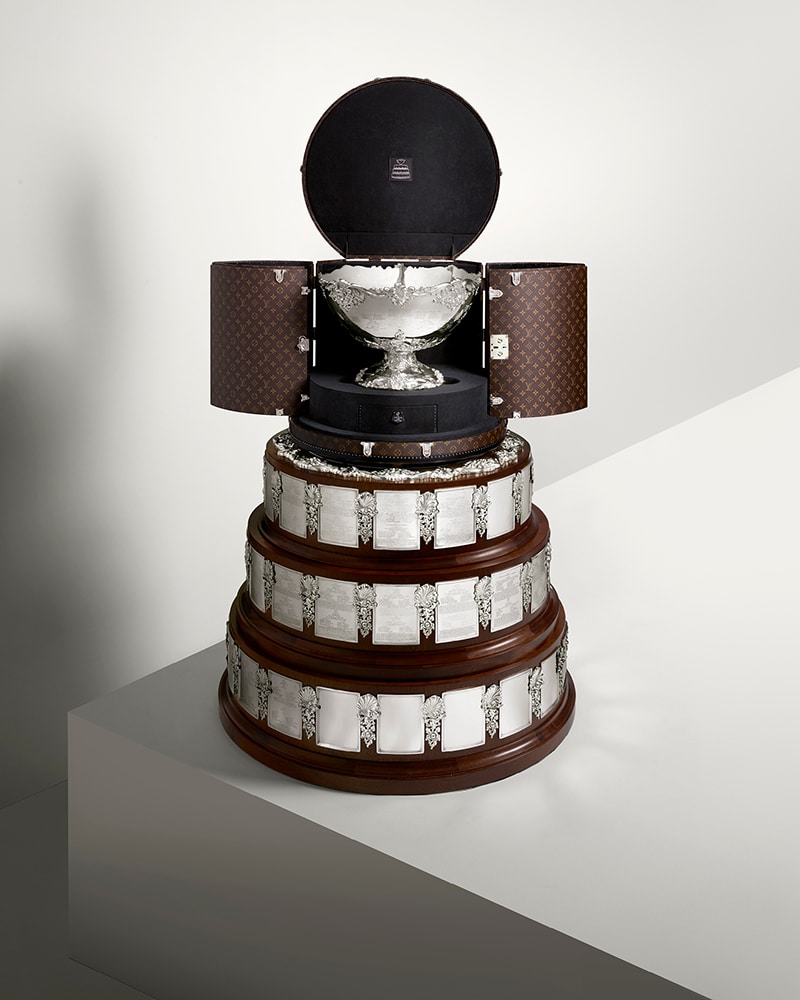 Handmade in the workshops of the Maison in Asnières, just outside Paris, the unusual circular trunk sits on the extraordinary base of the cup and has a double opening. It is made with the emblematic Monogram Macassar canvas by Louis Vuitton, with leather trim and clasps in palladium and brass, as well as the Davis Cup logo printed on the inside of the lid.
The creation of the trunk and the debut of Louis Vuitton as an official Trophy Travel Partner, coincides with the transformation of the Davis Cup in a week-long competition, with 18 national teams and their best players competing to become world champions. This new Trophy Travel trunk will be part of the history of Louis Vuitton, in the creation of custom travel trunks for the most emblematic trophies of the sports, including the FIFA World Cup, the Webb Ellis Rugby Cup or the Copa América, among others.
French actress Isabelle Huppert introduced Louis Vuitton's new Trophy Travel trunk for the Davis Cup during the final held in Madrid.
The cup stays in Spain, as Rafa Nadal gave the final victory after winning Shapovalov, in final Spain vs. Canada.