This Paris Men's Fashion Week will see LONDON show ROOMS collaborating with Paris Fashion Week trade show partner TRANOÏ MEN from Thursday 19th – Sunday 22nd January, hosting 17 menswear designers at the iconic Garage Amelot in the Marais district.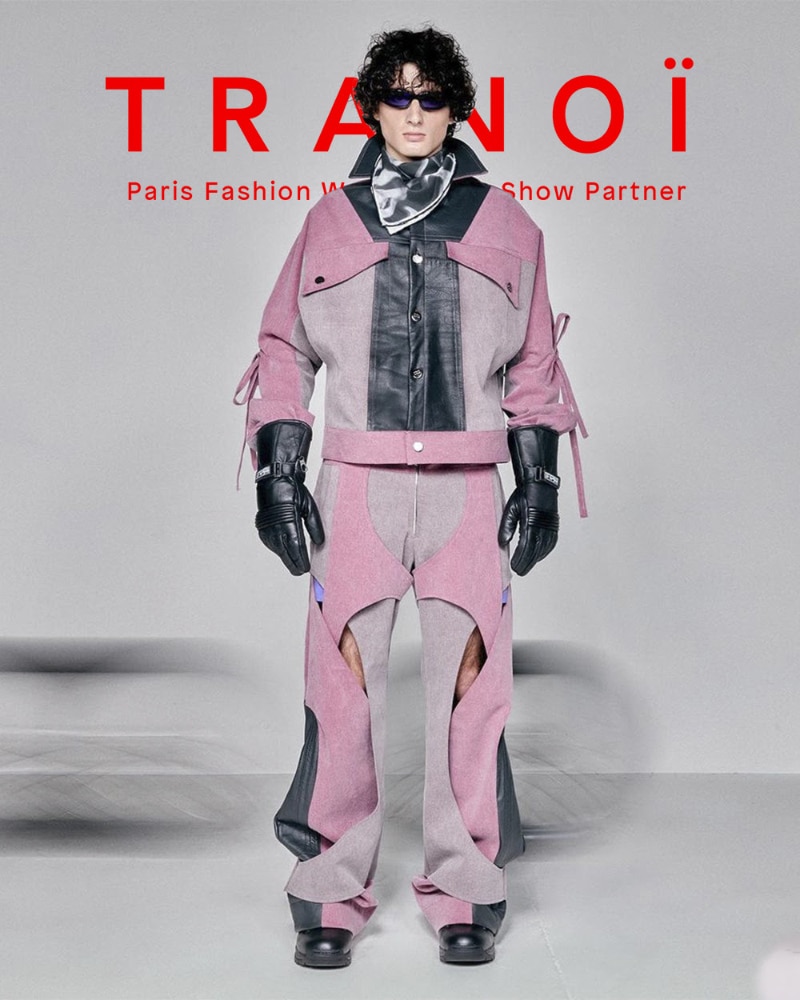 Since 2008, the BFC's LONDON show ROOMS has provided a unique opportunity for British designers to promote themselves outside of London in a pop-up showroom that sits as part of the BFC's support and mentoring scheme. Seventeen emerging British menswear designers will be showcasing their brands to a leading audience of international press, buyers and fashion industry professionals. Like many of the designers at TRANOÏ, there is a strong focus on sustainability and a new energy!
This season's lineup includes:
ABIGAIL AJOBI | ADAM JONES | ANDREJ GRONAU | CARLOTA BARRERA | CHARLIE CONSTANTINOU | CHLOE NARDIN | DERRICK | FLORIAN WOWRETZKO | HELEN KIRKUM | HOUSE OF JAFFA | JEKEUN | LYPH | LAUGESEN | LOCI | LULA LAORA | MILES GEORGE DANIEL | TORON
5 Sustainable Designer to Know:
Ver esta publicación en Instagram
ABIGAIL AJOBI focuses on sustainable street wear and empowering the community. Sustainable isn't just about her use of deadstock and limited quantities, but about a more sustainable way of working as well. She has shown at both London Fashion Week and Lagos Fashion Week. The brand is stocked at both Selfridges and Machine-A.
Ver esta publicación en Instagram
ADAM JONES is designed and made in London using vintage found materials, forgotten in time but brought back to life. Classic everyday staples are up-cycled from remnants of the country's rich past in textile manufacturing, bar towels from the pub, tea towels from the kitchen, vintage blankets from the bedroom and other cloth taken predominantly from the 1970's and 80's.
Ver esta publicación en Instagram
HELEN KIRKUM studio was founded on the fundamentals of rescuing odd sneakers to create pieces that raise awareness of post-consumer waste. Wherever possible they incorporate recycling and upcycling into their products, breathing new life into discarded sneakers.
EMBED: https://www.instagram.com/p/Cl1NchBqoaF/?hl=en
LYPH produces collections that challenge traditional understandings of clothing while paying a spirited homage to the aesthetics of '90s grunge. Dead-stock and recycled fabrics are at the forefront in each collection.
Ver esta publicación en Instagram
LULA LAORA is made to be worn as a second skin, an extension of yourself and an exploration of your darkest fantasies and desires with magic, self-expression and sustainability at its core.
For FAST TRACK ENTRY to LONDON show ROOMS at TRANOÏ MEN, register HERE!
Thursday 19th – Sunday 22nd January 2023
Garage Amelot, Pass. Saint-Pierre Amelot, 75011 Paris, France