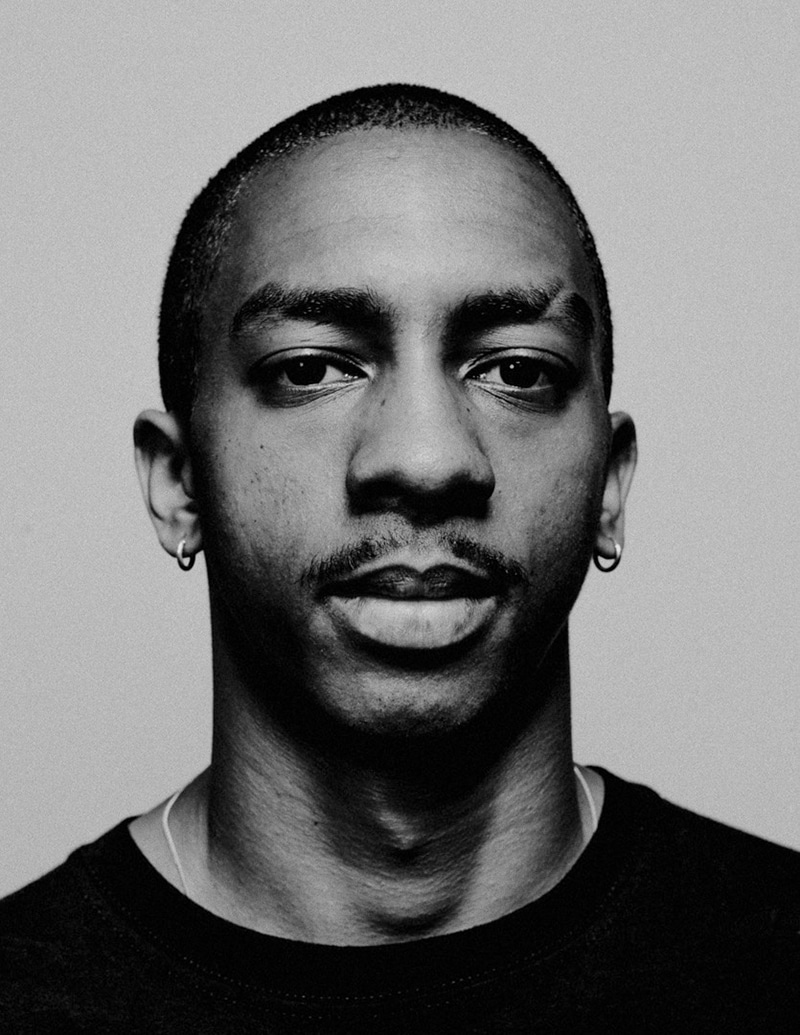 Saul Nash
It's hard to think of previous times when functional wear was so slavishly fawned over and yet simultaneously omnipresent, not only in the sports sphere but in high fashion. 2017 was the year you could cop an £80 pair of Nike's sneakers that looked exactly like the Opening Ceremony tracksuits or camp overnight outside Supreme for their limited runs, while the pinnacle of high-end normcore, Yeezy Season 2, sold out in seconds. High fashion and functional dressing completed its uneasy blend into a beast with two heads – Utility and Hype – with no one sure which way they'll pull next and who'll win. Sporting neither the sight-flashing prints of Matty Bovan nor the prospects of an established brand like Craig Green, Saul Nash stomps the ground with a clean slate of premium functional wear. "I think authenticity is key," he says, "I am someone who has always been about clothing and what they represent personally, but also how they enable people to embody their identity in a wider sense." Nash wants to remain free and unconfined, with a performance-charged proclivity that hopes to never get hindered. Heavily influenced by the melting pot of dance and his own cultural background, the burgeoning label follows a process where you "feel self-liberation and confidence for who you are." With movement in mind, his apparel provides functional ventilation and evolves to a far-from-blocky design manifesto. More conceivably, Nash is all about individualism and comfort: the RCA grad owns a vision that fluidly dances between the uniformity of menswear and the contemporary ease of wear to incite a wardrobe for the working man on the move. His dynamic scratch check echoes a kind of practicality part of the future Saul Nash roster, Fucking Young! gets to know Saul Nash, but don't expect him to be turning out the pockets on his garments (that would reveal too many secrets).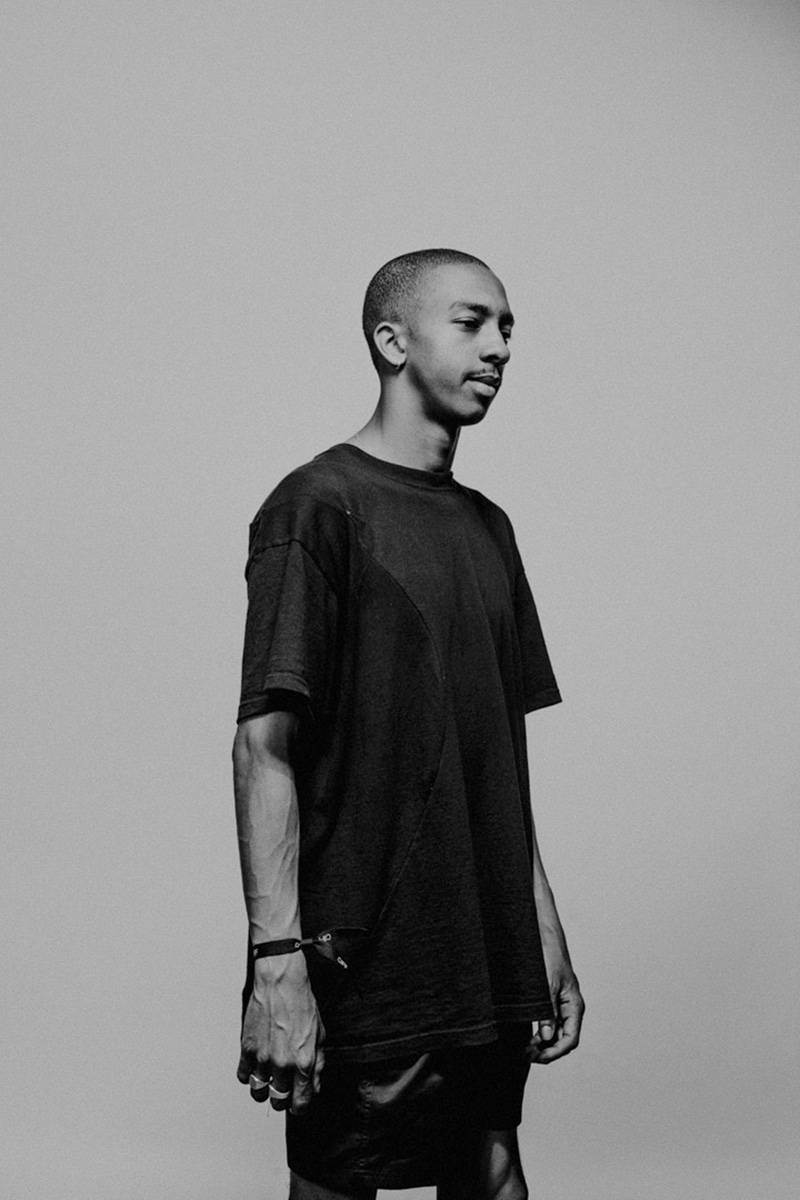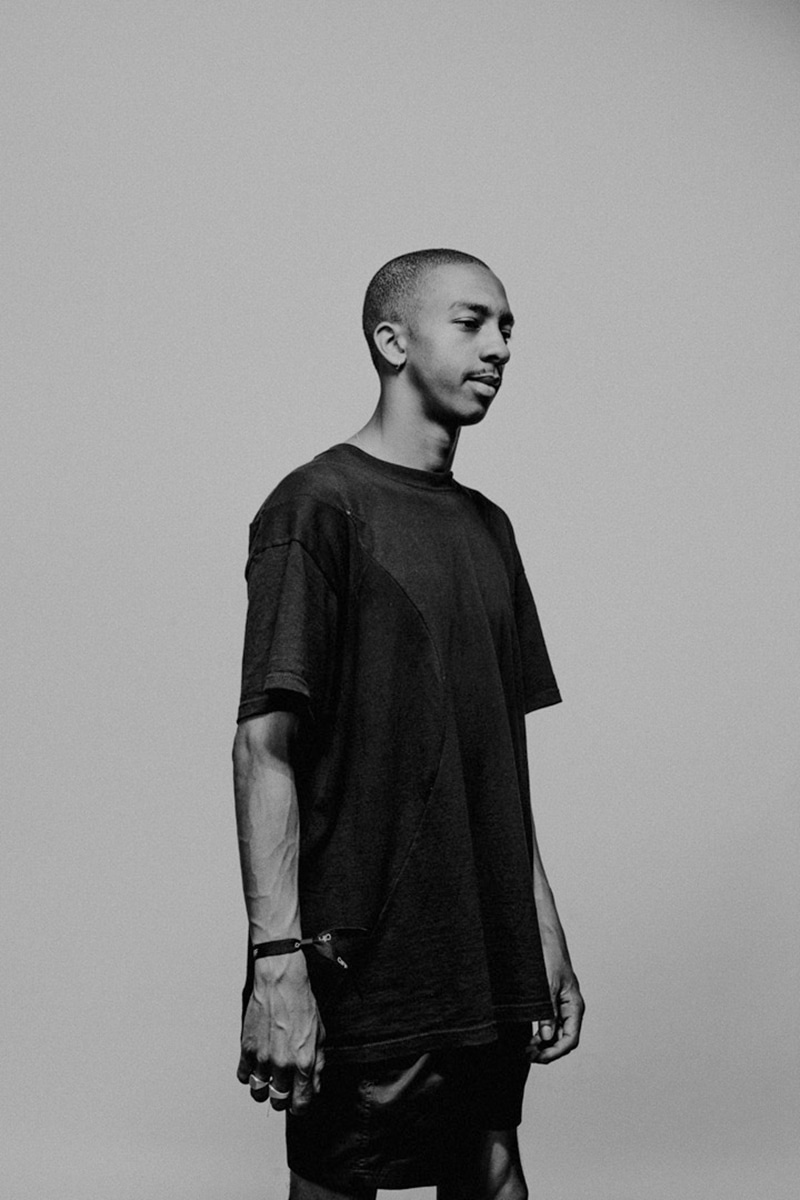 What's good Saul, thanks for tuning in. What propelled you to expand your identity fashion and the creative field?
I have danced all my life. Since my time in secondary school, I had a constant tension between dance and Art. I was always looking to creativity as an outlet, approaching practices such as drawing, sewing, and music. Then, I decided to go on and study Performance Design Practice at Central Saint Martins, though I later chose to study menswear at the RCA. That time was fundamental as it enabled me to explore my creativity to tell a story.
How do you feel you've grown as a designer since you first started?
I firmly believe I have grown as an individual. My experiences over the past few seasons have definitely helped in shaping me, and whilst we are always learning, I think that it is only through experience that you really understand what your artistic role is.
Could you say living in London inspire your style/inspiration?
My work is definitely informed by my personal experience. Being born and raised in London, the experiences I have come in contact with evolve around different contexts in the city. This most definitely feeds and informs how I see men and how they are presented within my work.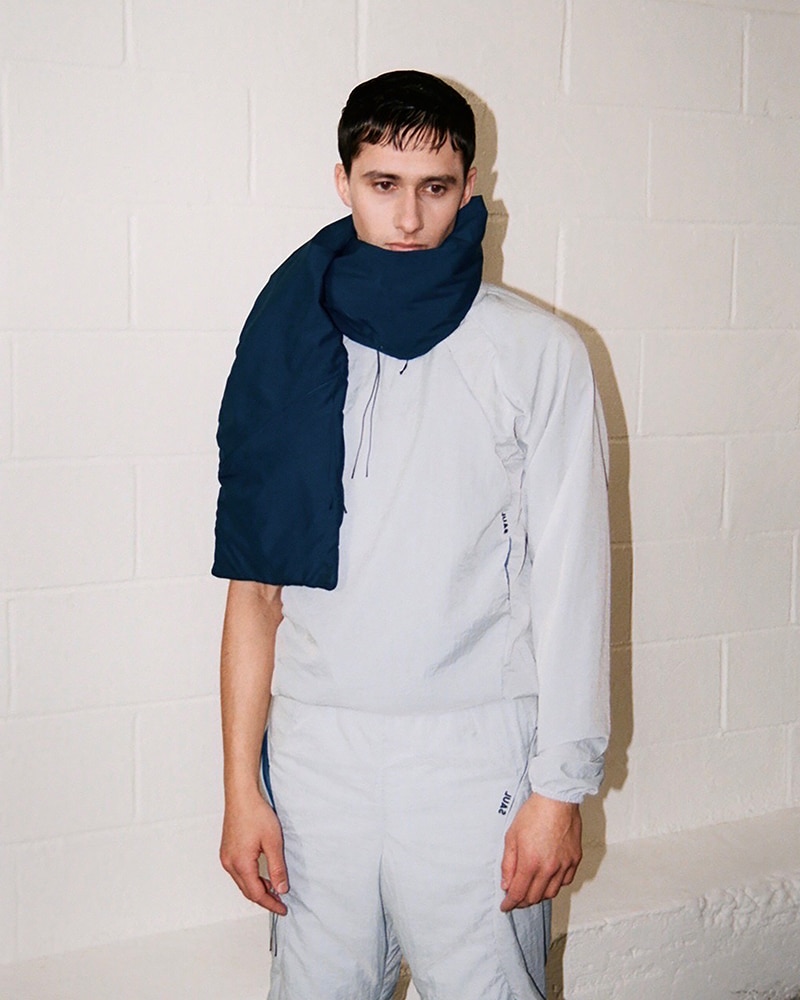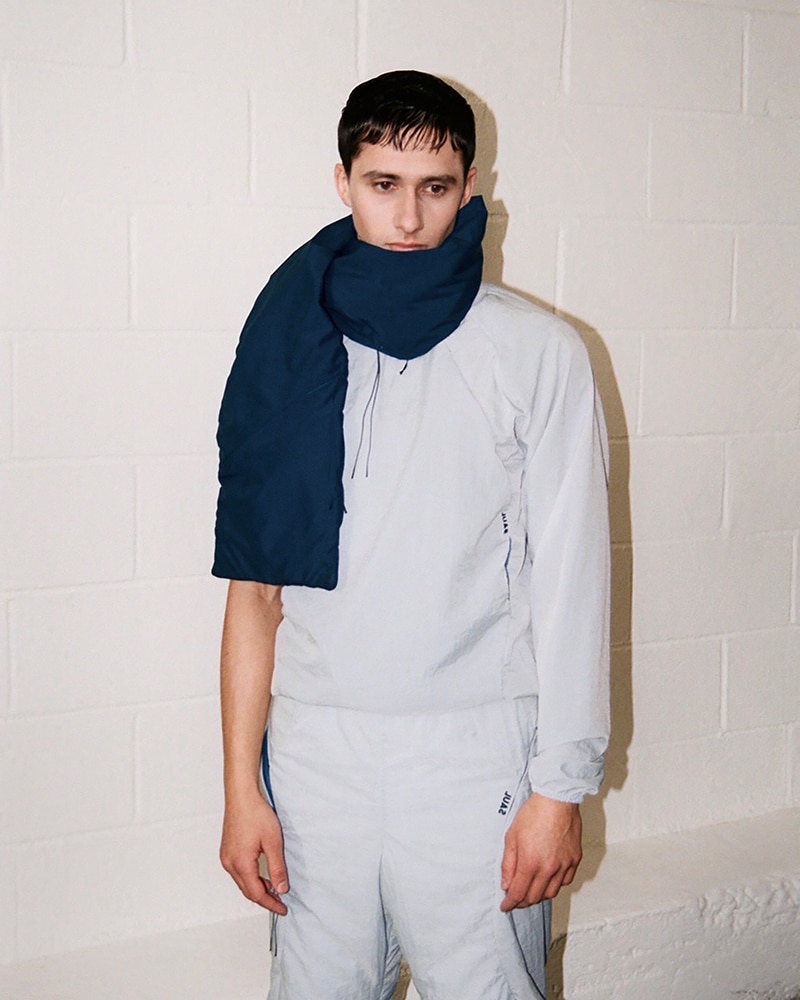 Your background incorporates both menswear and performance dance, combining the likes of both codes in refreshing ways. You've managed to set a new pace in functional-led design, and with your STATIC/MOTION collection you've particularly imbued poetry and the kinetics of the body to dynamic levels. How hard is it for you to place yourself amid the number of brands producing similar lines?
I think authenticity is key. I believe in doing what you believe in is pivotal in the world of fashion. Clothing is one of our basic needs. But beyond this, it can be used as a tool to tell stories and enable people to feel self-liberation and confidence in who they are. I think that although things may seem similar at face value, it is the very route and story of the brand which enables people who identify with it to relate. I haven't really found it difficult because I am focused on my brand's own narrative & story.
Where did the idea of mixing both designs come from?
I see it more as a practice or a lifelong investigation. I am someone who has always been about clothing and what they represent personally but also how they enable people to embody their identity in a wider sense. Dance is about using the body to tell a narrative. Therefore, I have always seen the two to go hand in hand as they are so centered around the body. It wasn't until I studied menswear at the Royal College of Art where there was an emphasis on one's identity. The course pushed me to focus on designing from within: I have danced and worn sportswear since I was a child, so it is only intuitive that the two would merge together in some way.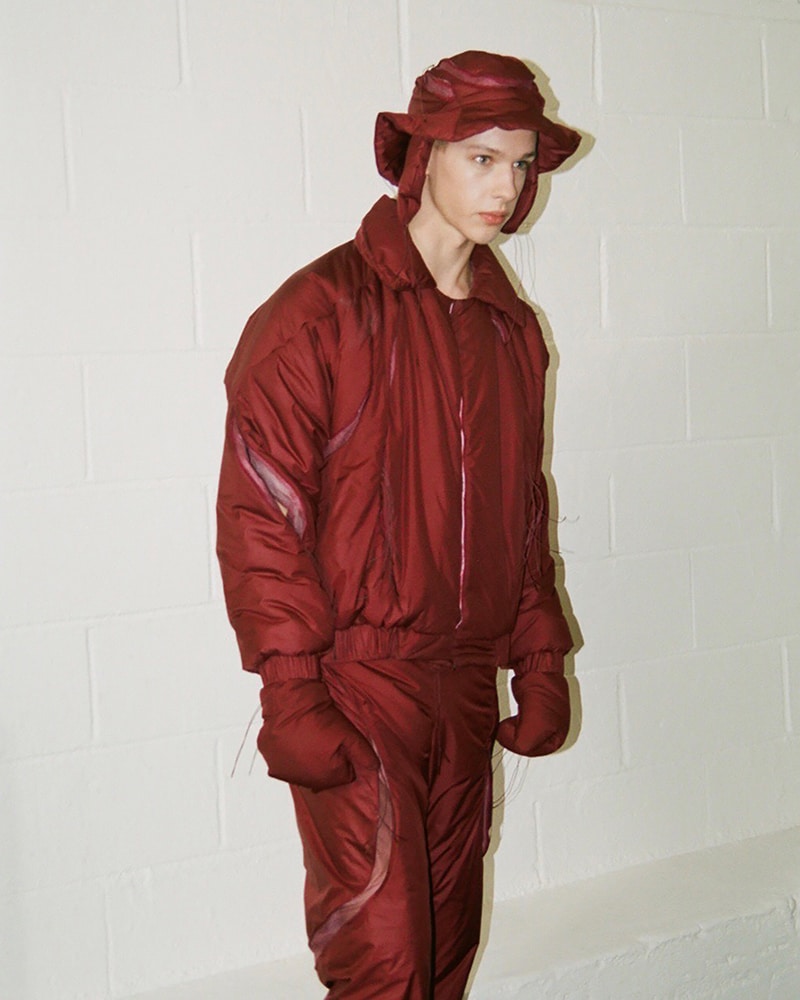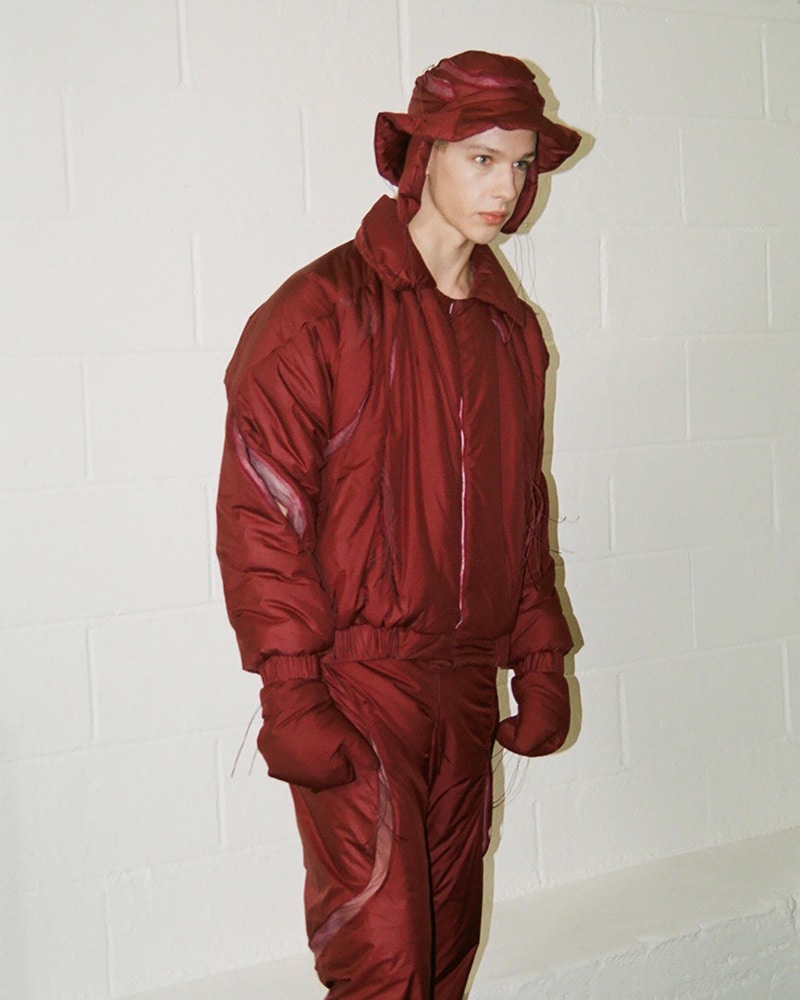 Your hybrids incorporate lots of neutrals and beams of fluorescent tonalities. Where do you reference your color-coding?
My colors are often drawn from inverted imagery. Within these images, I draw out loud colors that offset themselves against cool muted tones, which for me seem to dance between the lines of fitting in and standing out. When zipped, the colors of the garments must provide disguise, however, when unzipped they must provide liberation to their wearer.
How have you tackled sustainability since the founding of your brand?
Although it is impossible to claim 100 percent sustainability, it is something that we are conscious of. An advantage of being a small brand is having the ability to control and understand where materials are coming from.
What is your ethnic background?
My mother is Caribbean with Guyanese parents but born in Barbados and my father Is Indo -Mauritian and English. 

As a DAZED 100 nominee, we saw you'd like to create a multiple-day performance where audiences can watch. How come?
Personally, there have always been multiple layers to my creative interests and for me, the many ways to present my work through dance and movement will always remain a curiosity. The idea of the performance being multi-day comes from an interest in using the platform to display a multitude of talents within my community.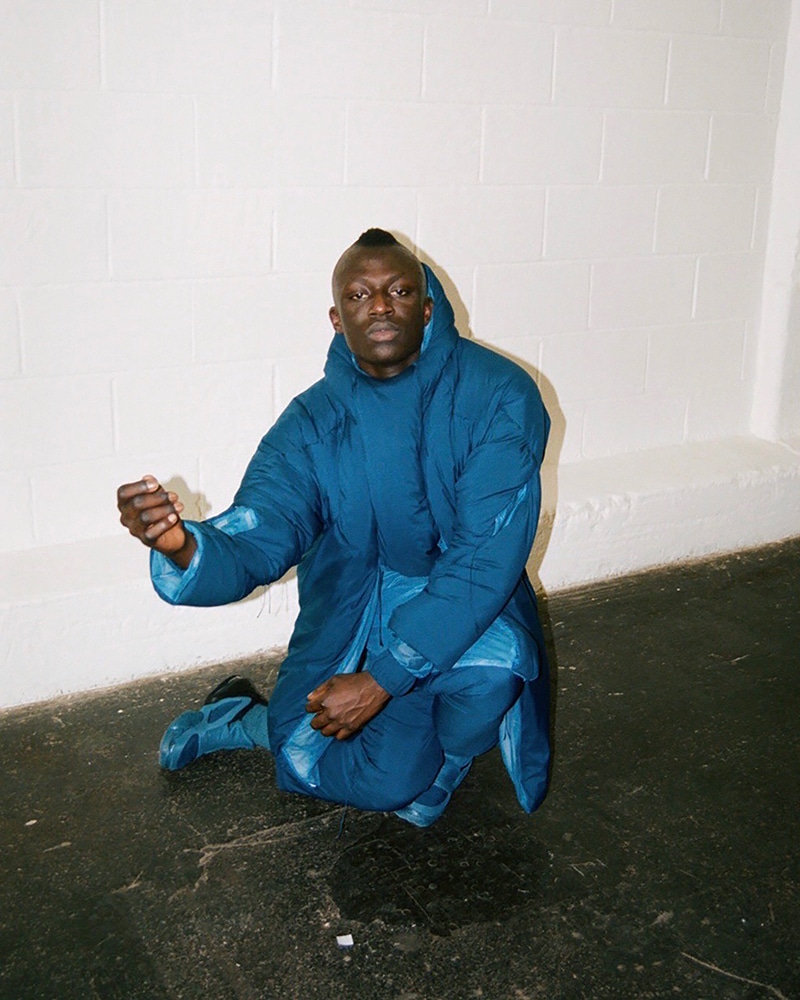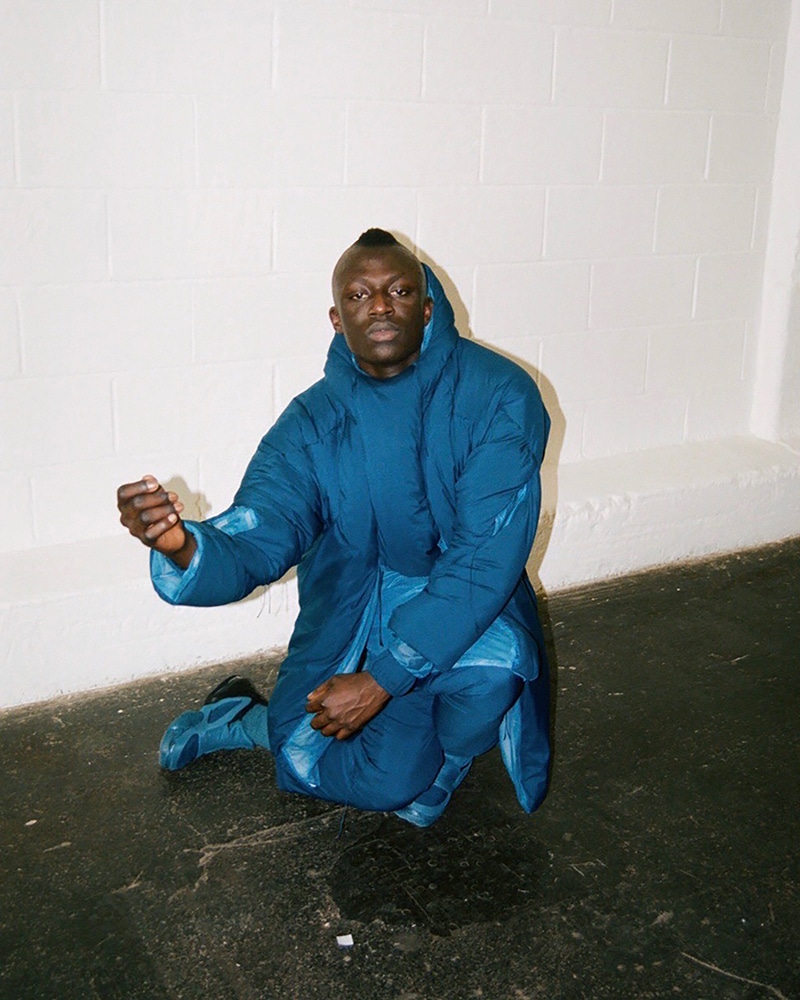 Photos: Dor Edrie @doredrie