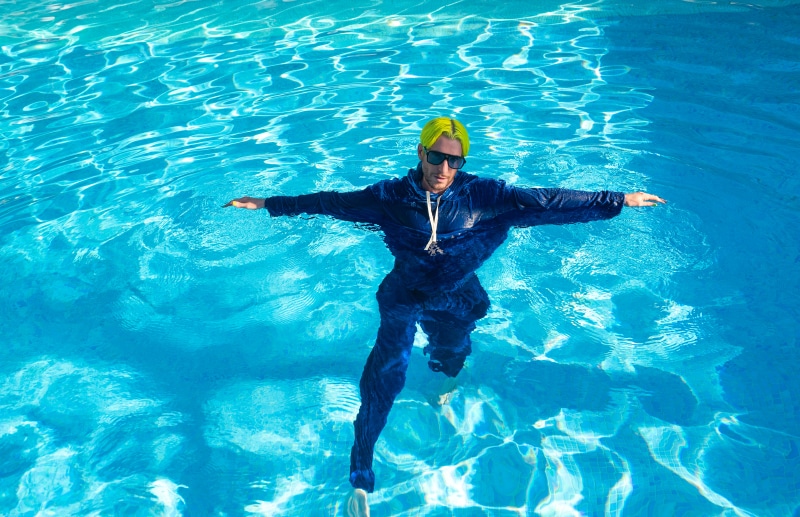 This summer London-based DJ/Producer and queer clubbing champion ABSOLUTE. shares an alternative-pop bop "Stuck In Love". According to him, this track feels like a new chapter in his career as it was a challenge to release something with a full original vocal. Written during lockdown and then finished after his latest US tour. "The track took on a whole new meaning when the lyrics ended up becoming my reality during my trip in LA, with art imitating life, it felt the perfect time to put this out into the world."
Known for serious rave shakers, breakbeat stompers, and disco-ready edits, following his acclaimed Wonderland debut EP, now Anthony. makes his first foray into the world of alternative pop and it shines. A candid yet upbeat track drawing on the sometimes challenging realities of romance, the heart-felt single signals new sounds to come from the talented, not to be pigeon-holed artist.
ABSOLUTE. debuted in London's queer club scene, promoting WUT?CLUB parties. The trailblazer and former Mixmag cover star is now storming the club scene worldwide, having supported acid house legend 808State last year, he also made his US Debut in March DJing alongside Ben UFO, Joy Orbison, and more at CRSSD Festival. Throughout 2022 he's been storming festival stages, club floors and queer parties across the world including Glastonbury, Omeara, Parklife, Milkshake Festival, EARTH, and more – all part of a packed touring schedule that shows no sign of letting up. Also an activist, Anthony continues his work as a champion for LGBTQI+ rights and as an environmental campaigner alongside the music.
Cementing his space in the fashion world too, ABSOLUTE. has recently been snapped up by designers for musical direction and soundtracking including Jack Irving LFW SS22, Fred Perry, and Raf Simons.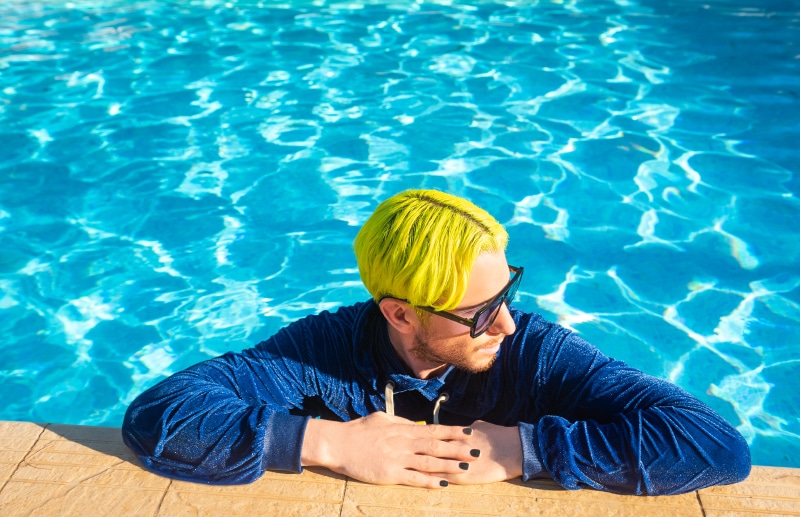 For Fucking Young! he did an exclusive end-of-summer playlist and here are some words about it:
"This big neon energy, end-of-summer playlist is filled with tracks that have created peak moments in my festival and club sets over the last few months on the road, from Glastonbury to DC10 to Printworks. I've added some of my most requested track IDs including my latest single, Stuck In Love alongside banging new music from Spencer Parker (on La La's new 'Sound As' imprint), Sally C, DJ Heartstring, DJ Daddy Trance, Demi Riquisimo, DJ Physical and Marko East, plus classic Soulwax, MGMT, Miss Kitten to keep you dancing long after festival season draws to a close."
You can listen to this end-of-summer playlist HERE!