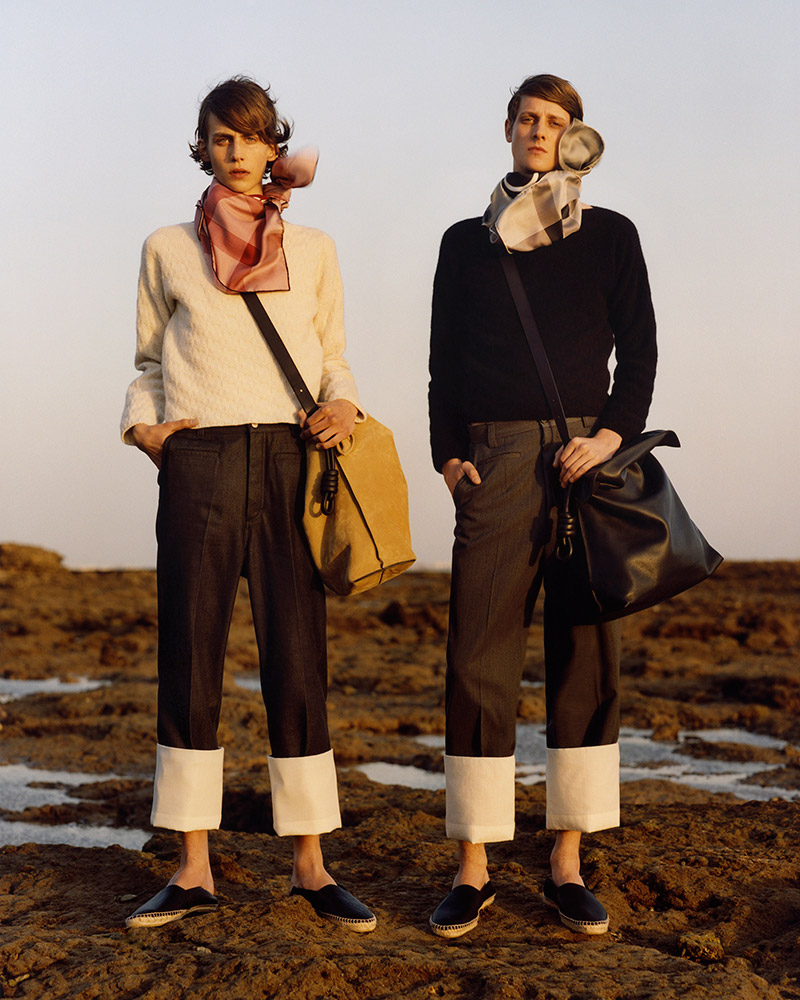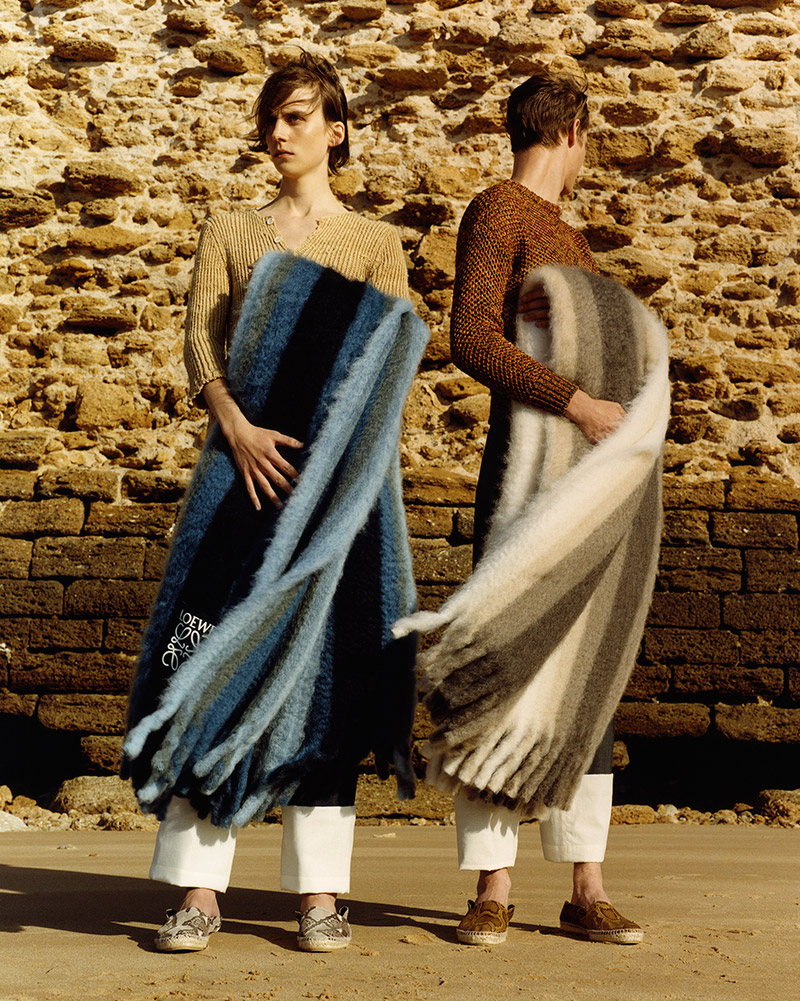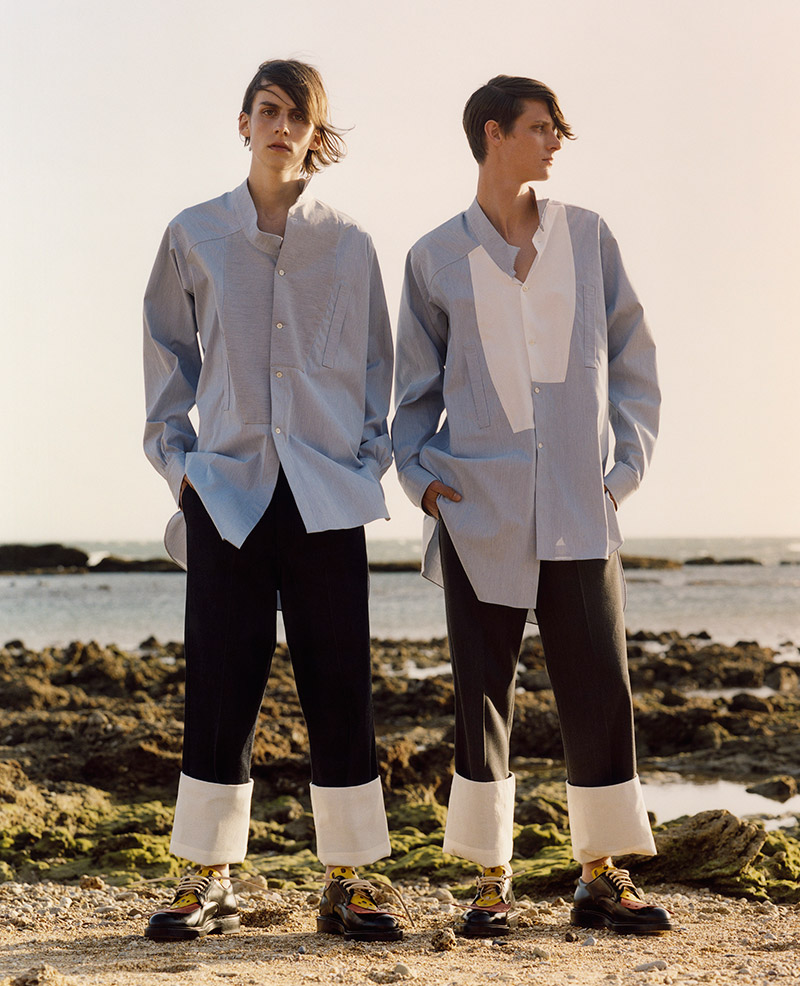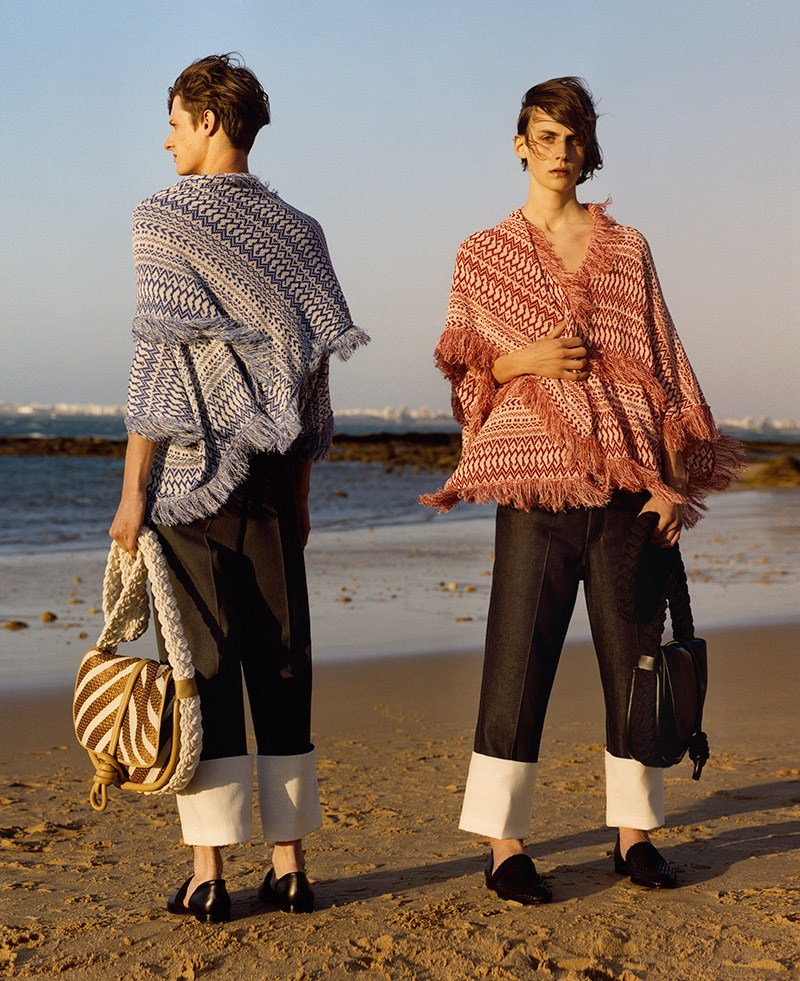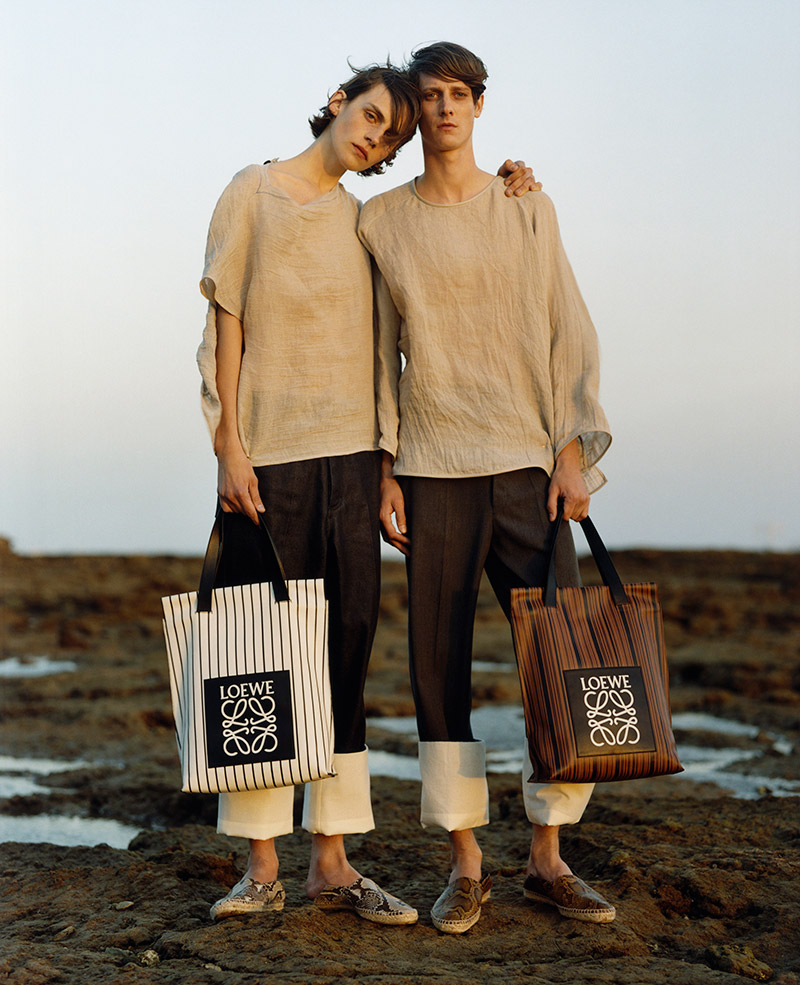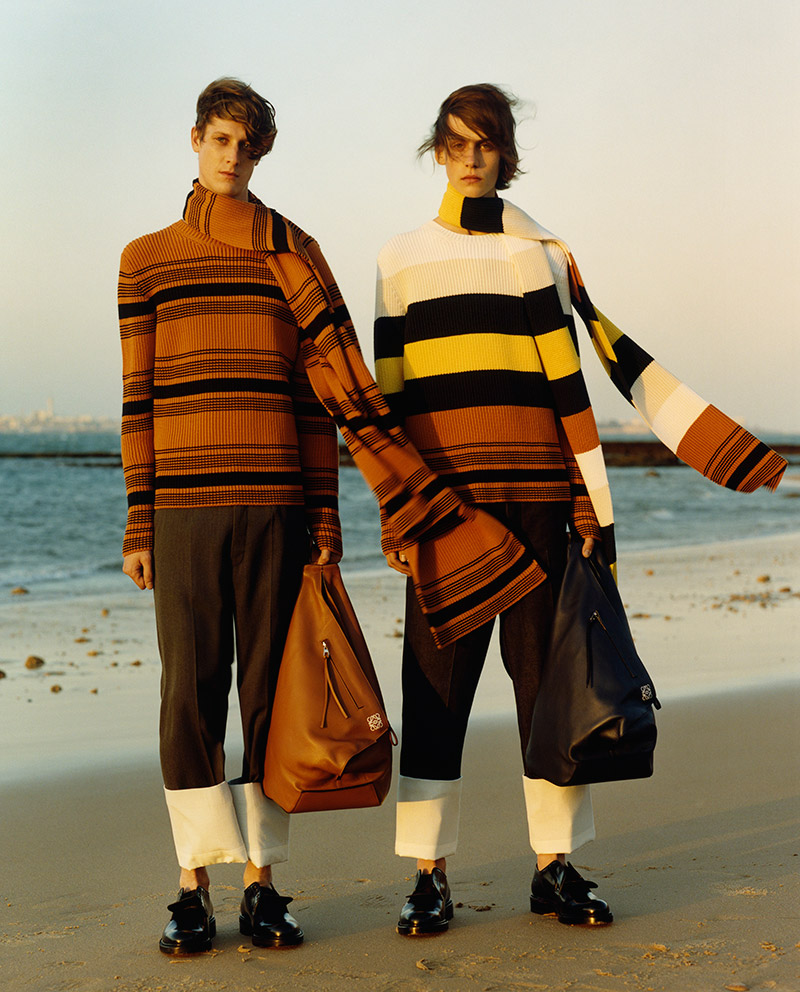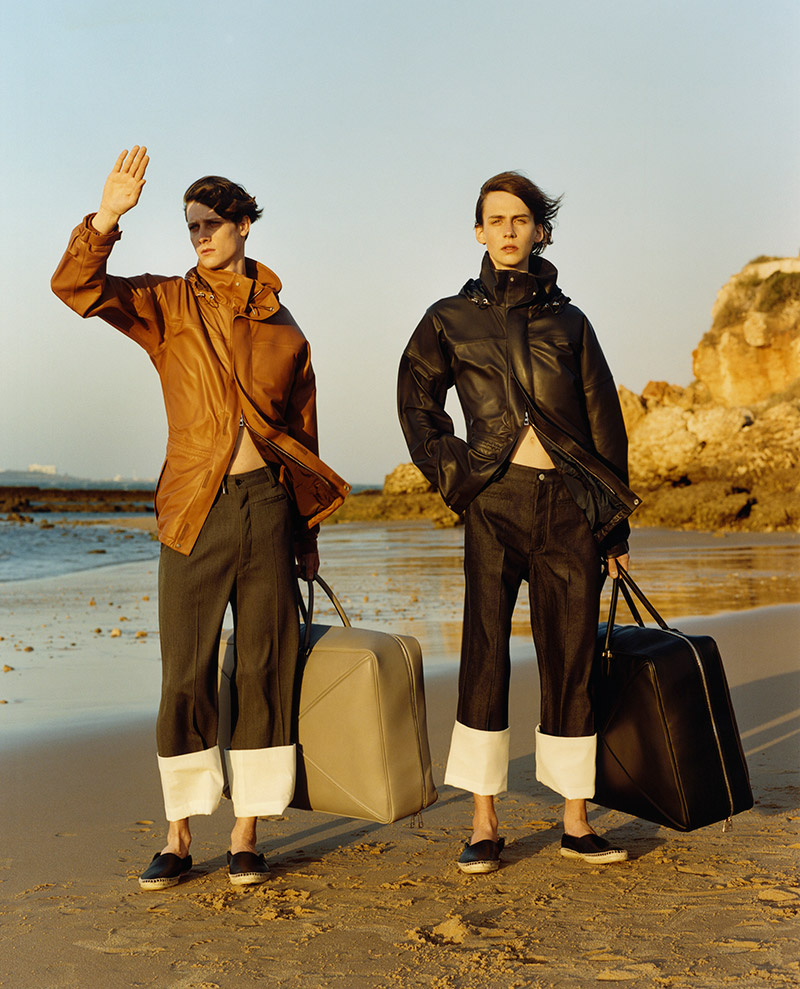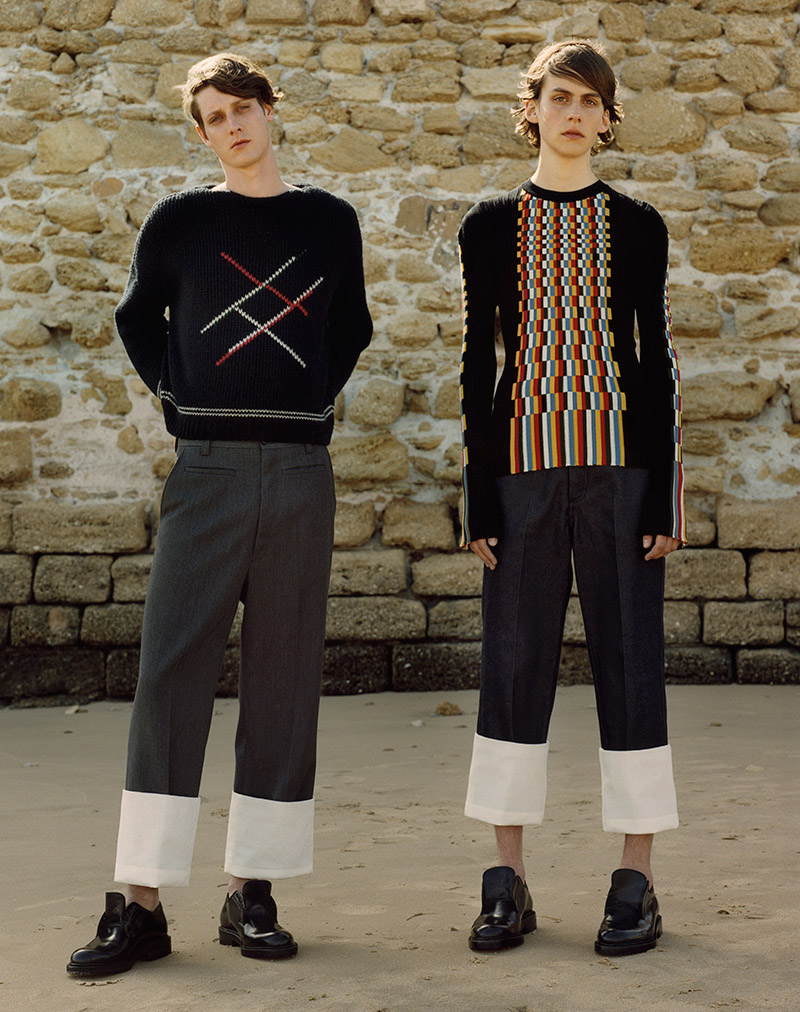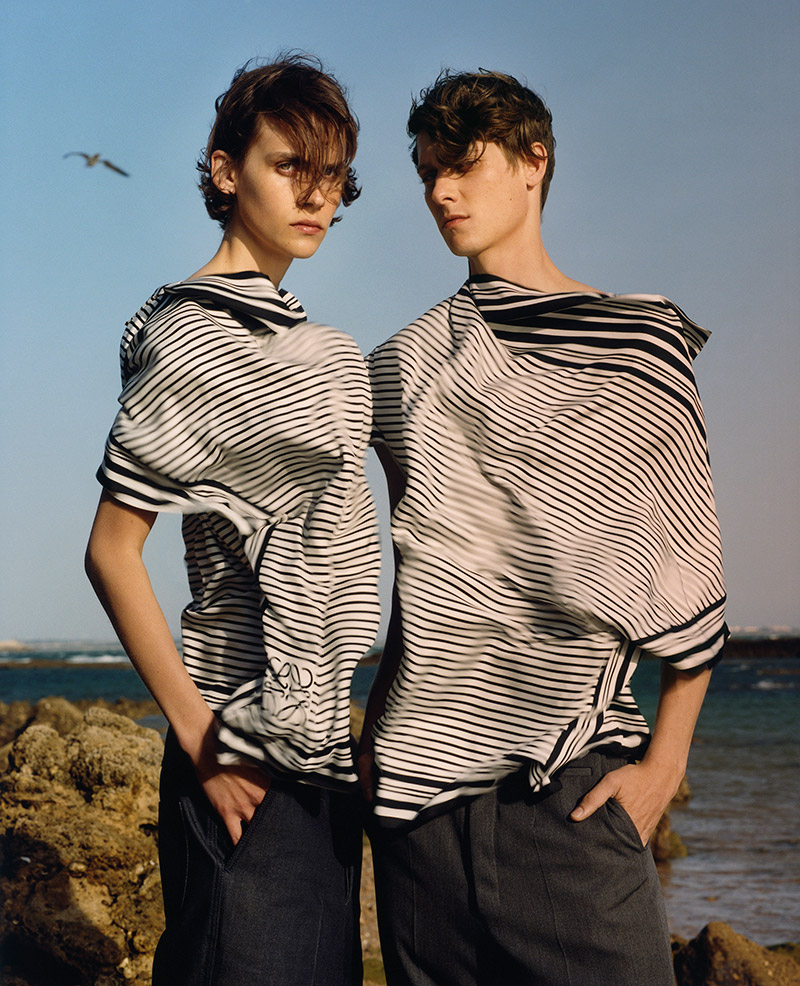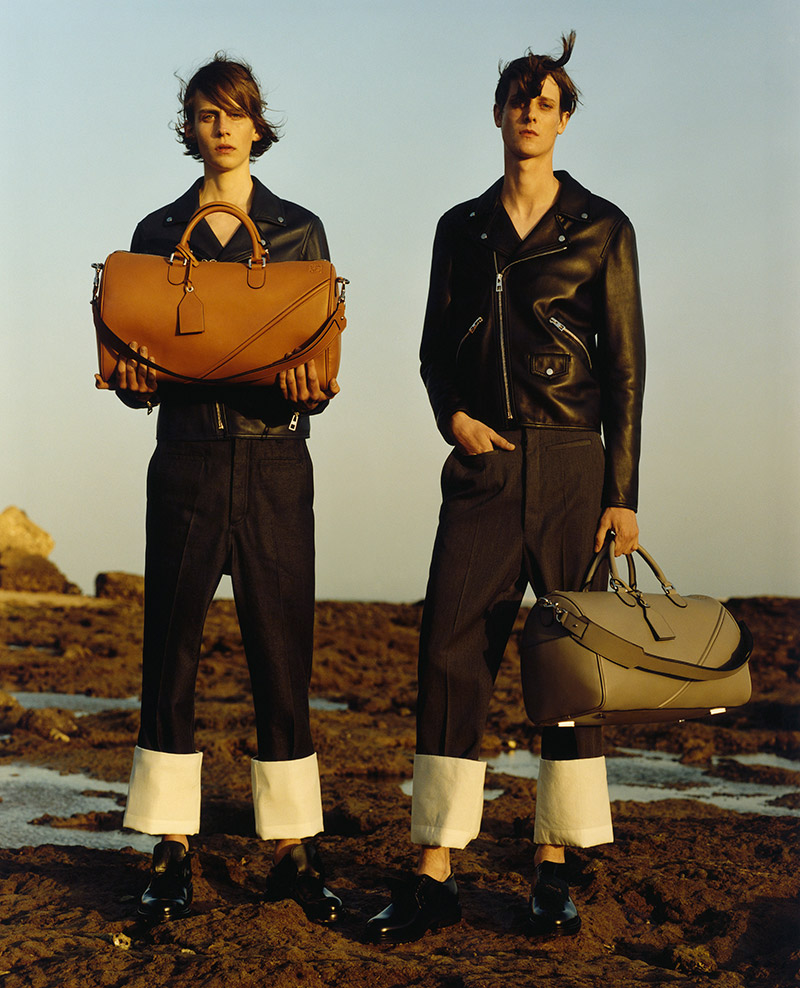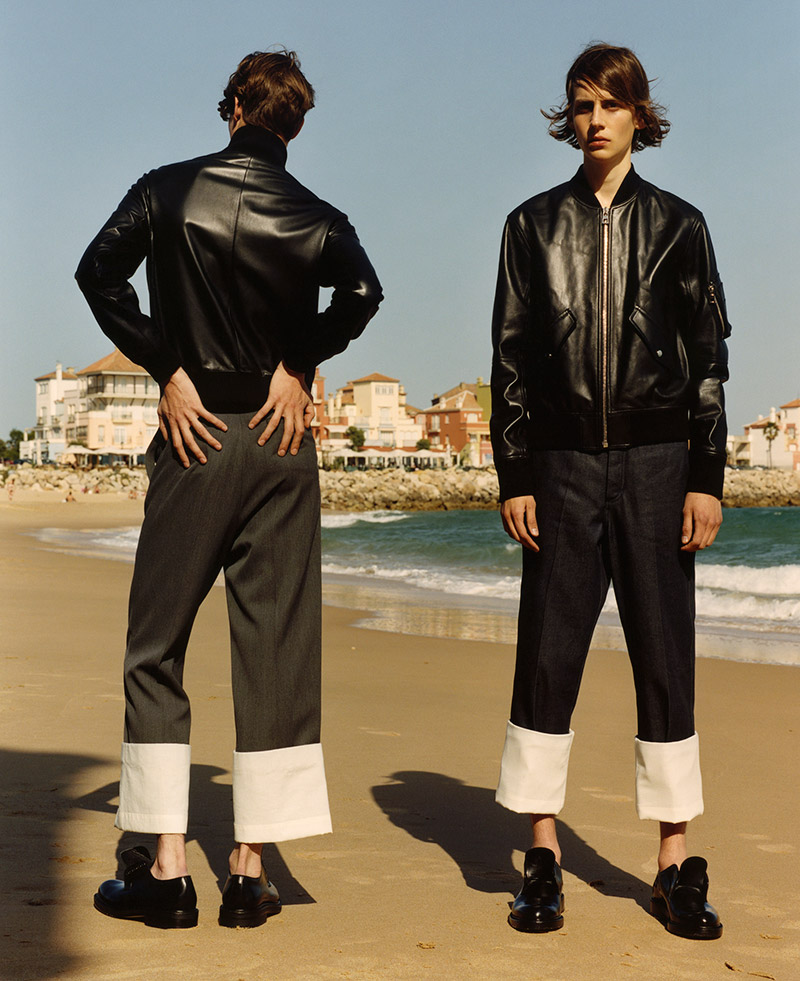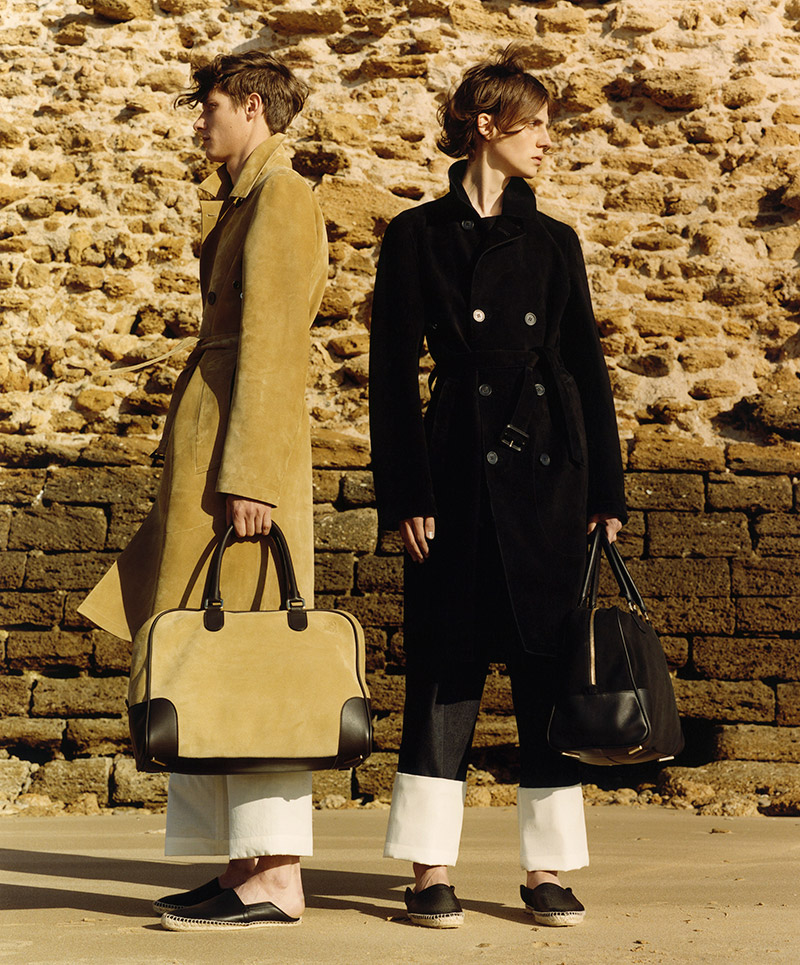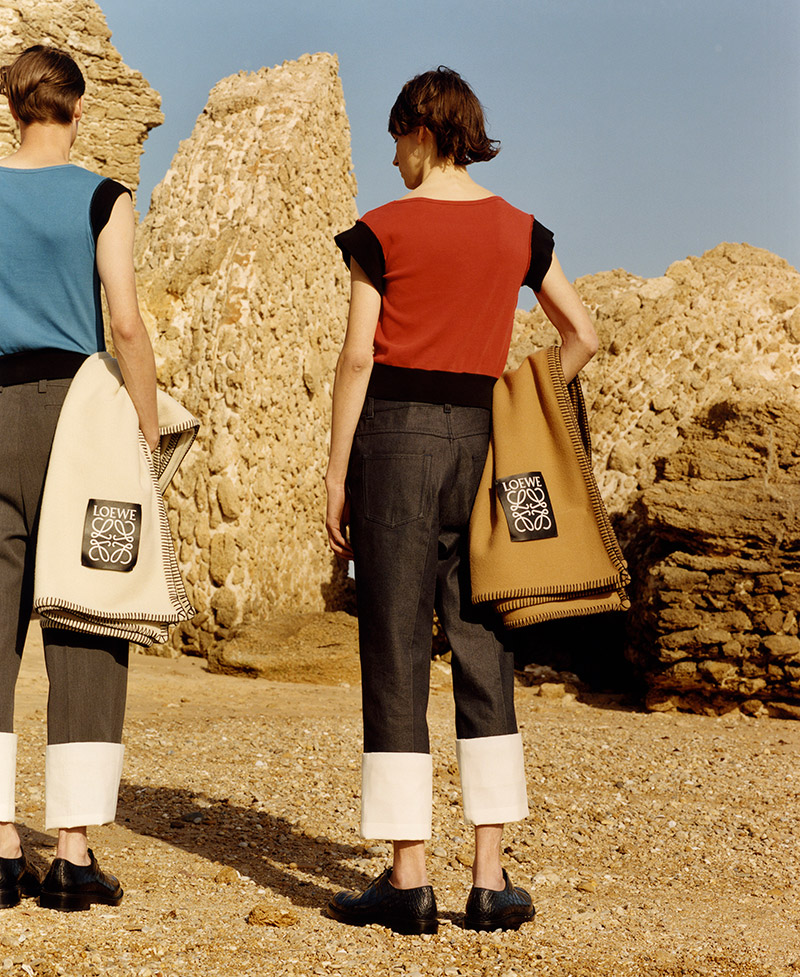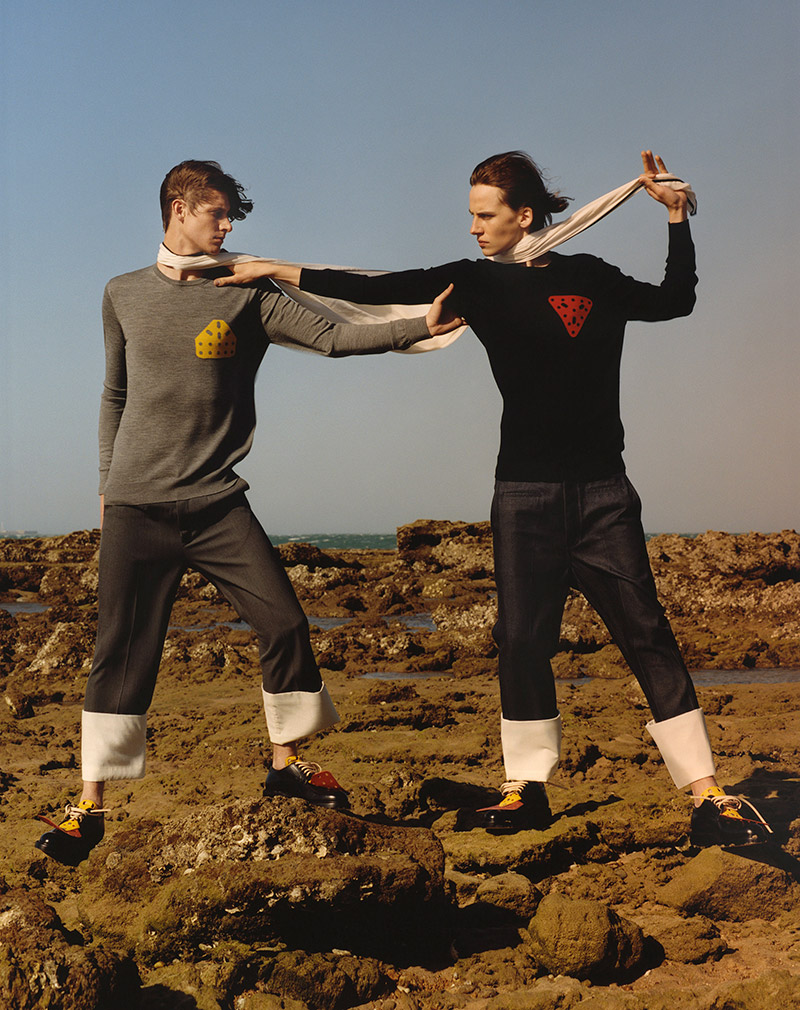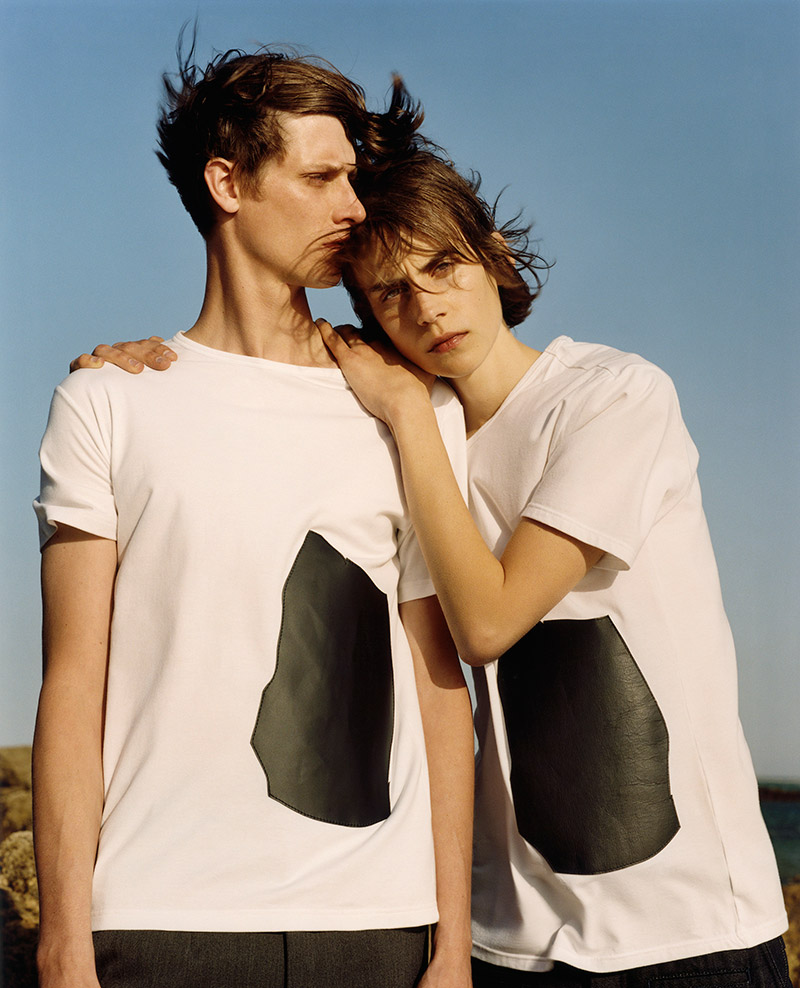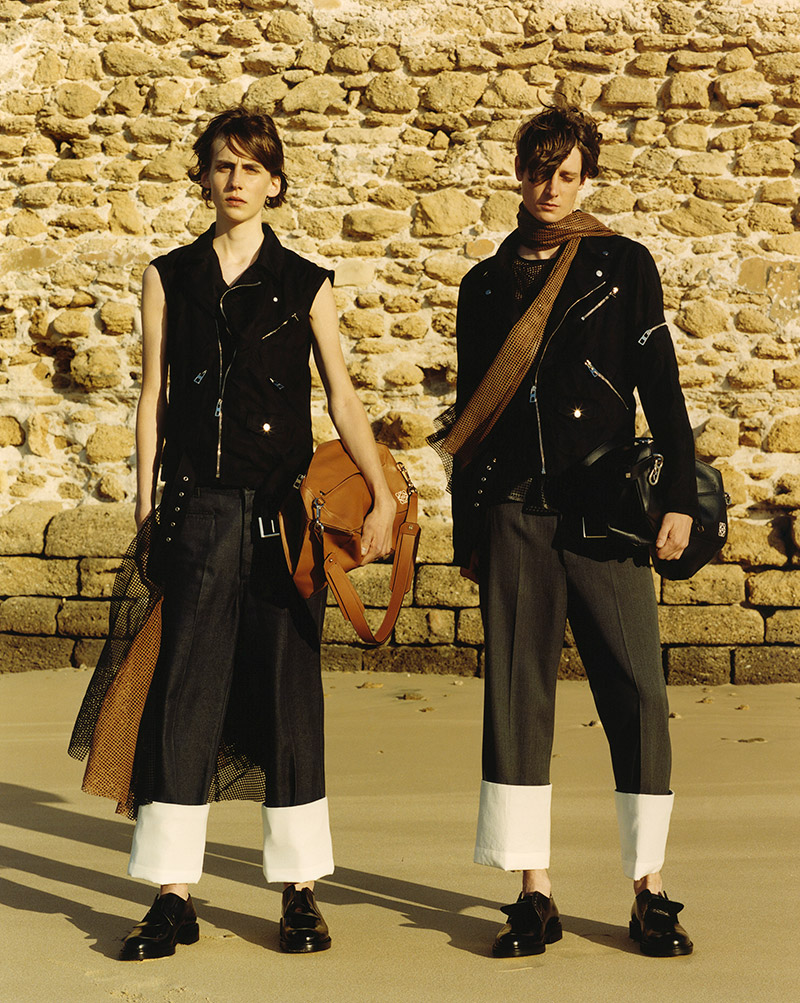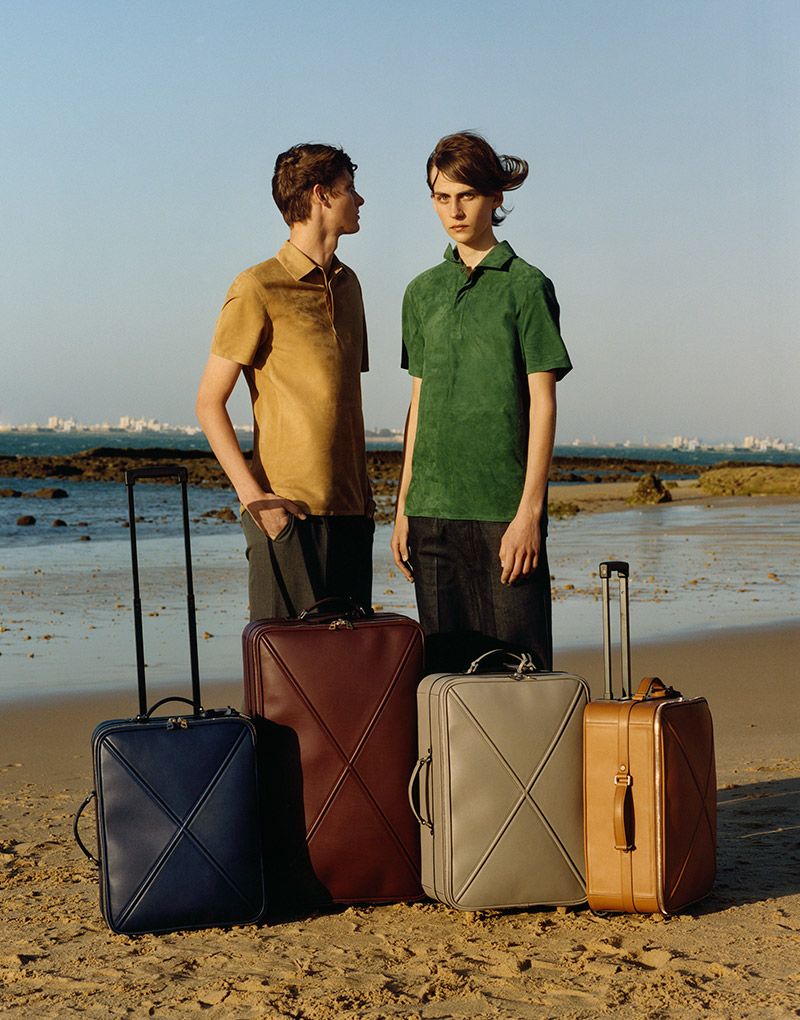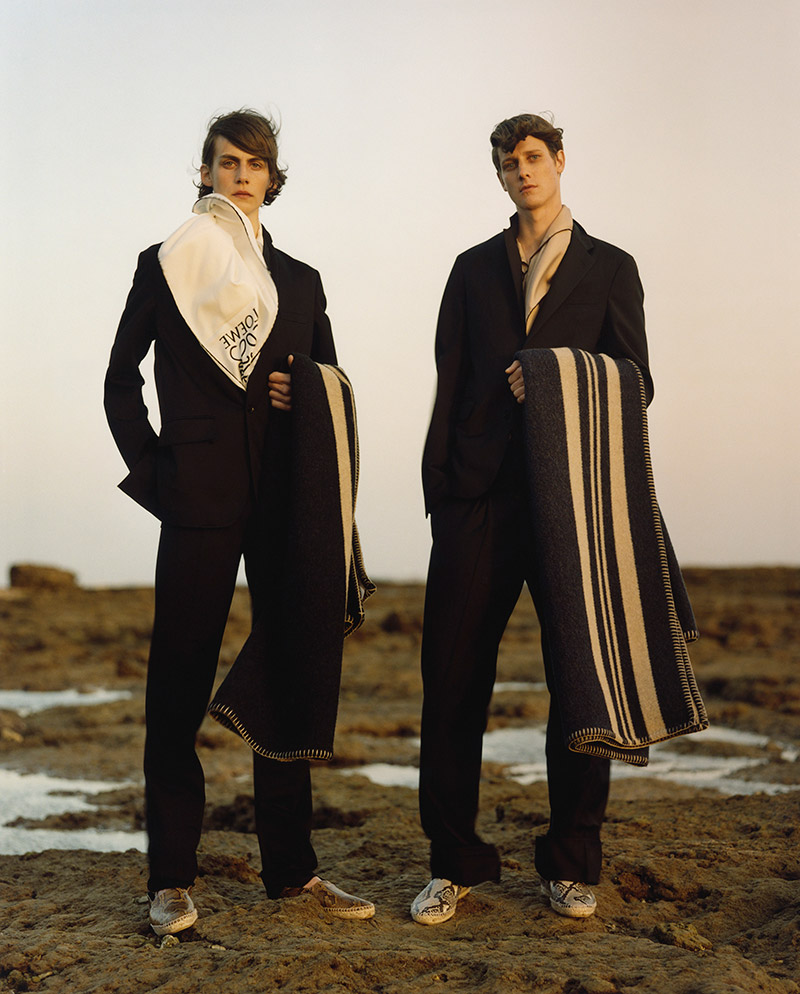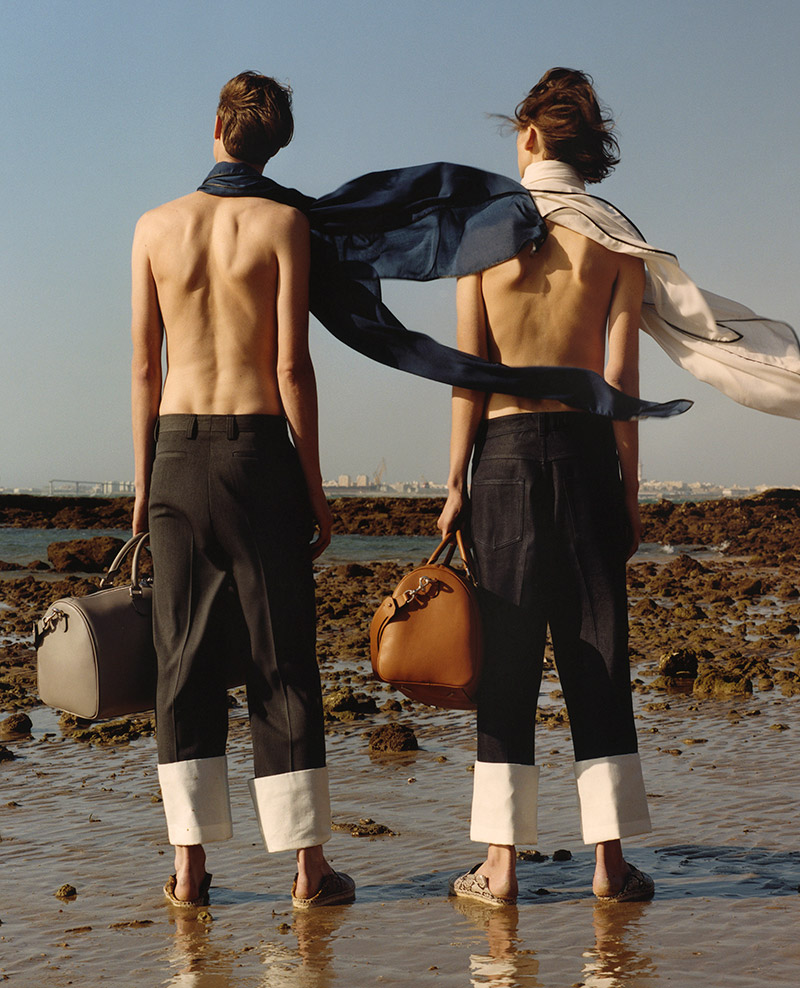 Jonathan Anderson defines the LOEWE Spring/Summer 2015 Men's collection, which has been documented by Jamie Hawkesworth in a series of photographs shot on location near Cadiz, Spain, as a 'take on hyper-normality': realistic, functional and utterly desirable. Jumpers, shirts, trousers, coats, scarves and more —indispensable pieces that become extraordinary through ingenious design, thoughtful, sometimes unexpected detailing, and a unique point of view.
Building blocks for modern dressing, items like jackets, jeans, and T-shirts emphasize a natural, confident attitude. Fashion-forward menswear staples like a biker jacket and a trench coat are revisited to maximize their aesthetic and functional qualities: softness, cut and performance.
A selection of items reinterpret the shapes and colors of Meccano, the British construction game, while recurring elements—like stripes and LOEWE's signature Oro hue—tie the collection together and connect it to the rest of the brand's universe. Colours range from earthy olives and neutral sands to rich camels and deep greens, and from basic blacks to bold blues.
Throughout, high-grade materials and innovative techniques satisfy the LOEWE standard of excellence. In addition, especially developed, technologically advanced materials were used in several items, such as a waterproof parka in the softest lamb napa imaginable, built to withstand years of heavy use.
In a world of fleeting trends, Anderson proposes fashion that is resolutely for today, yet designed to last. Culturally aware clothing that sets a new standard for what luxury means in a reconfigured context. Universal but never generic. Substantial yet easy. Simultaneously classic and very much of-the-moment.