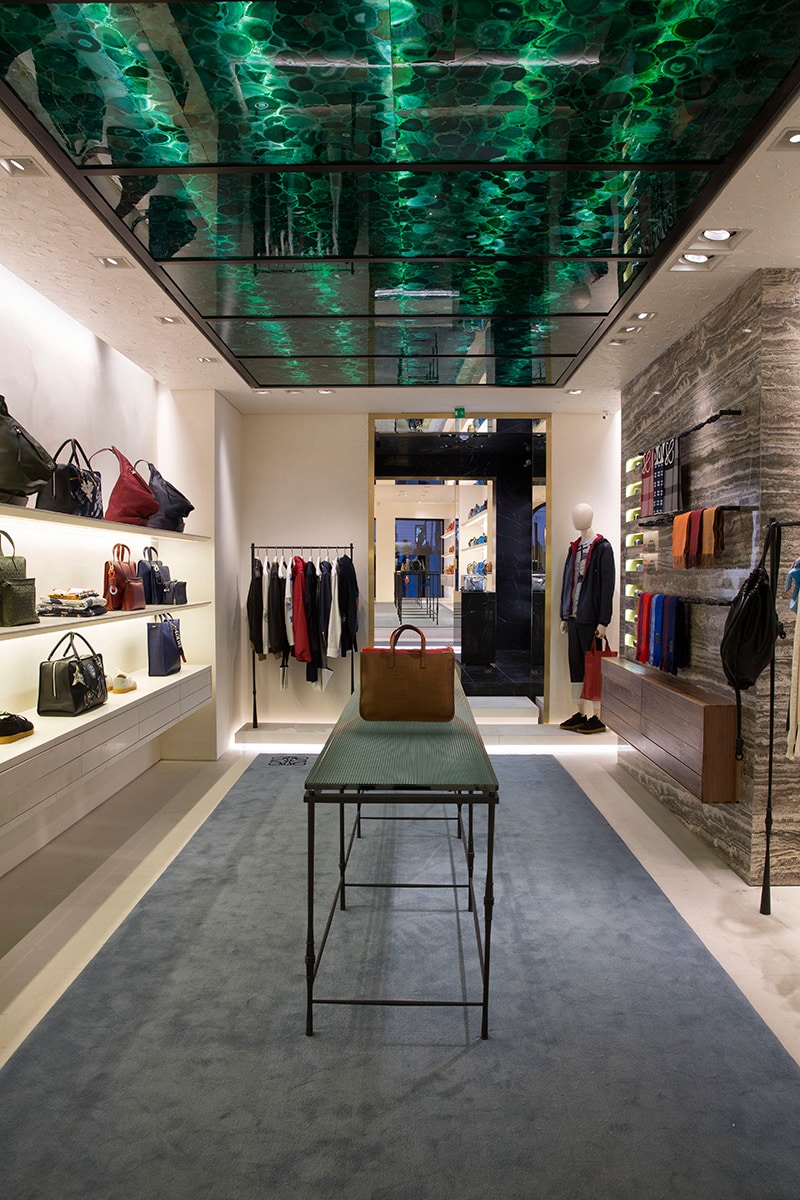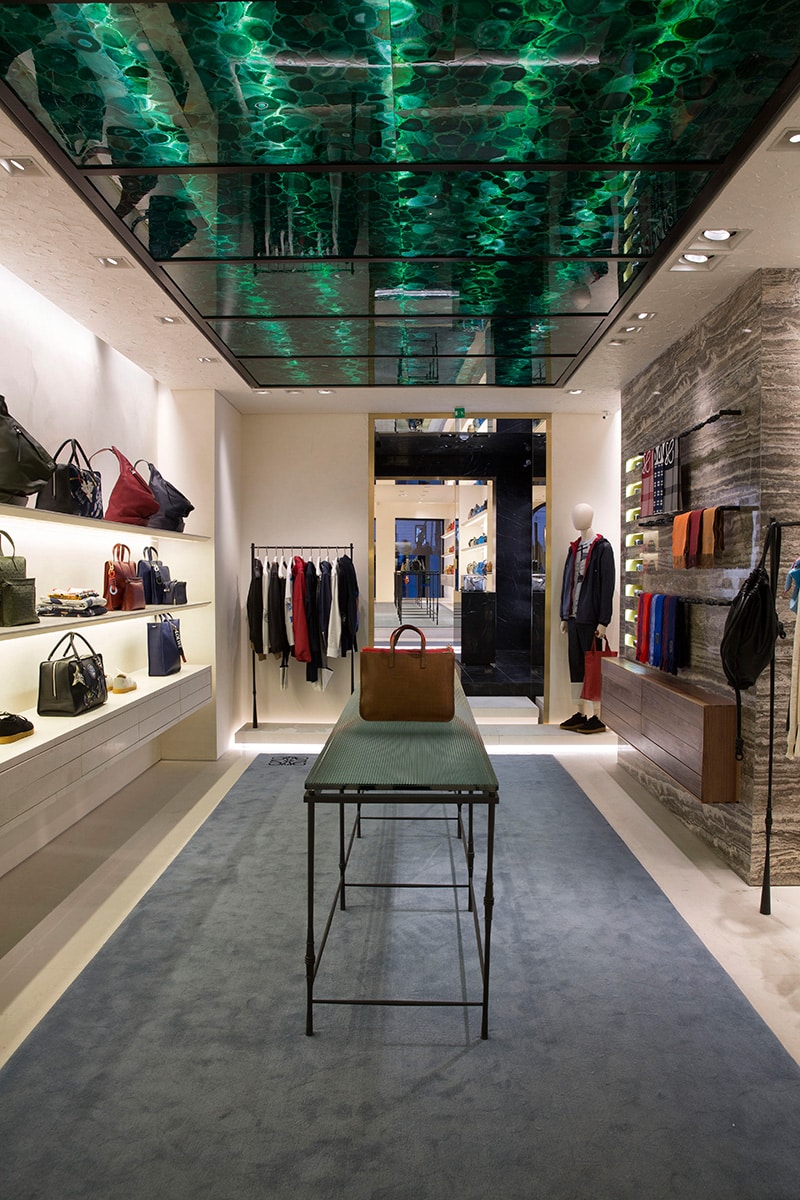 LOEWE announce the opening of a new store in Rome following the CASA LOEWE retail concept introduced by Jonathan Anderson.
Located at Piazza di Spagna 88, LOEWE's newest boutique faces one of Rome's foremost landmarks and one of the world's most spectacular ensembles of public urban architecture.
On over 100 square meters, the new space showcases all of the brand's current collections —from bags and scarves to ready-to-wear and unique gifts— amid a richly textured interior combining a variety of sensuous materials —including limestone, silver travertine, wool, brass and reflective surfaces— with carefully selected examples of extraordinary craftsmanship.
Among multiple standout elements, the store design includes an emerald green ceiling section (made of agate stone), a nod to a signature canopy in one of the iconically modern LOEWE boutiques designed by architect Javier Carvajal across Spain in the 1950's.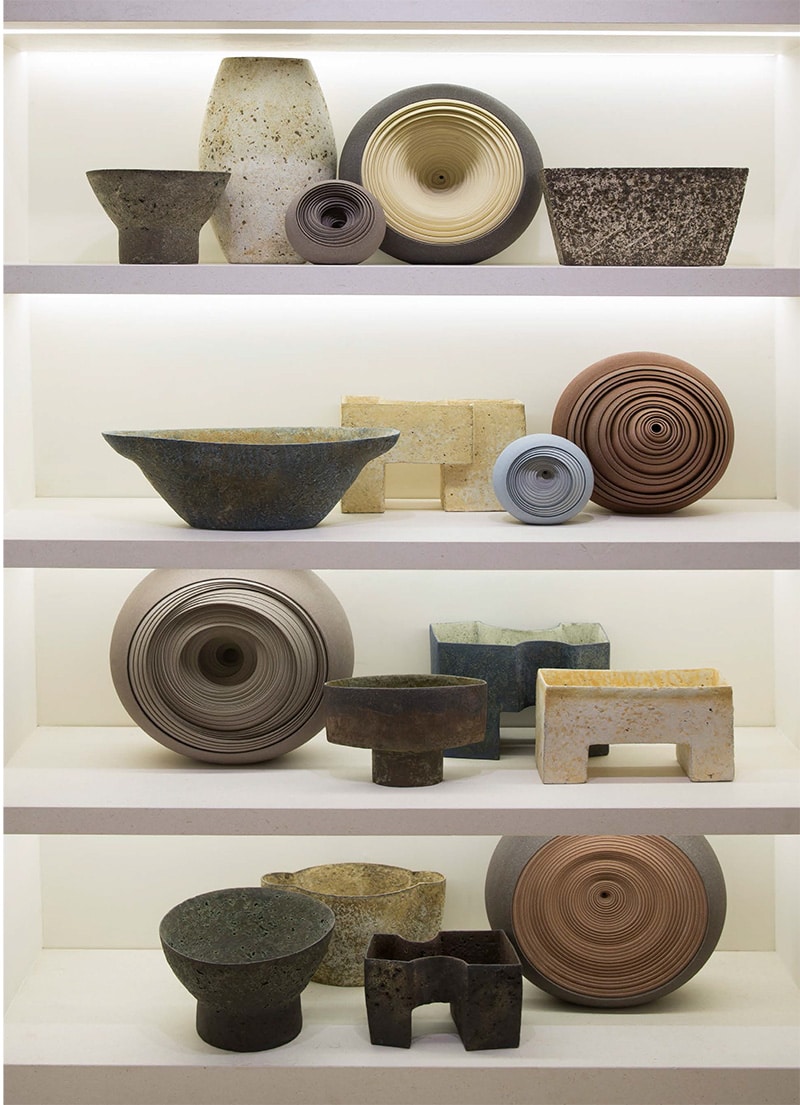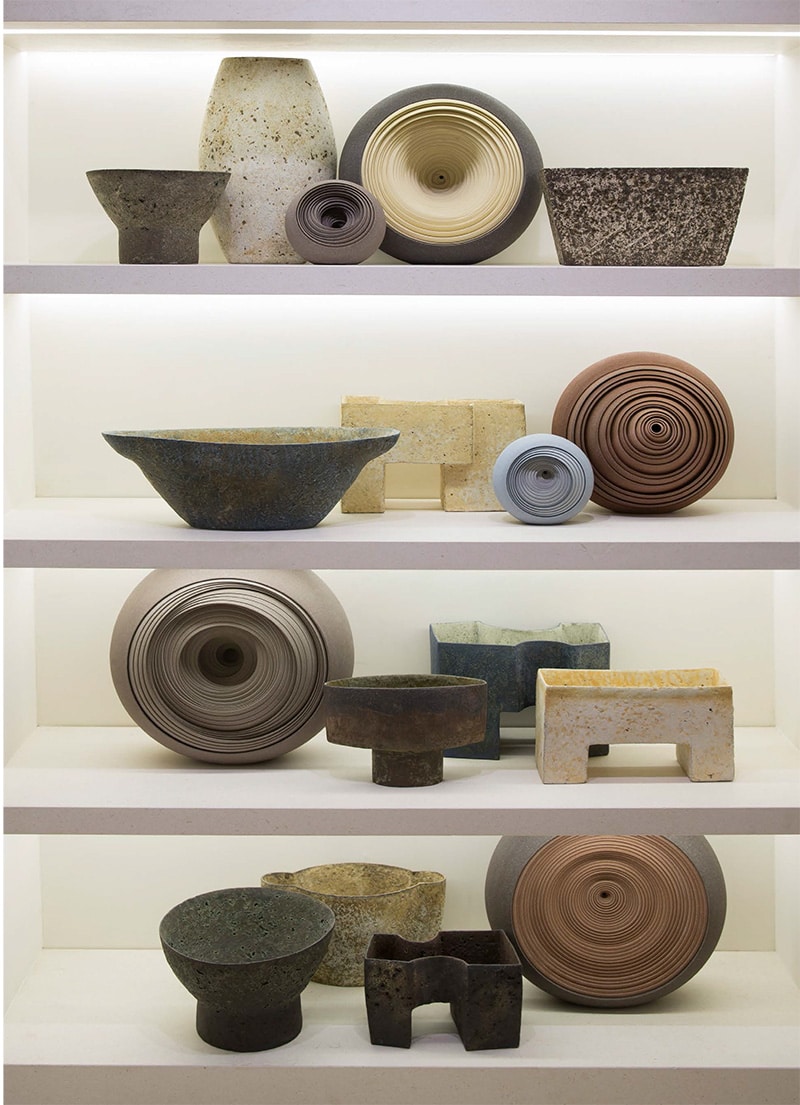 The store also features a display of works by two British ceramists of different generations and approaches: concentrically layered sculptures by emerging English artist Matthew Chambers, displayed alongside monolithic vessels by renowned Welsh master Paul Philp, born 1941.
Linking references to its immediate environment and to the brand's legacy with timely cultural expressions from around the world, LOEWE's new Rome store encapsulates the direction of the house under Anderson's creative helm.