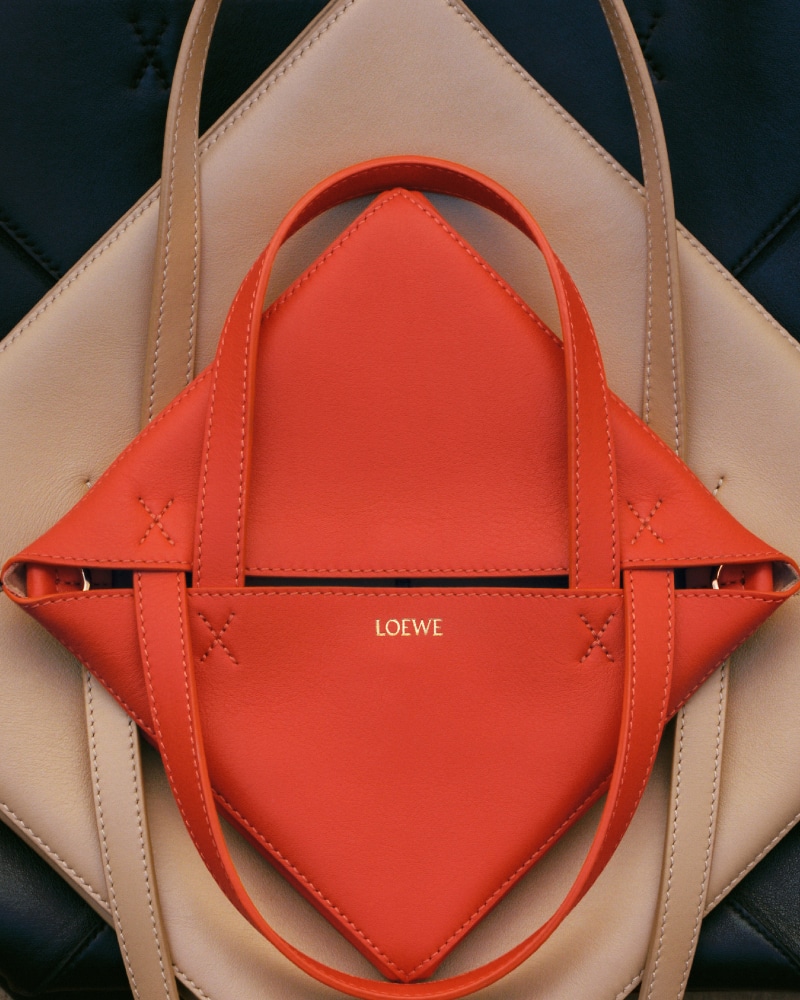 Introducing the Puzzle Fold Tote bag from LOEWE's FW23 pre-collection, the latest addition to the much-loved Puzzle family. Drawing inspiration from the iconic geometry of the original Puzzle bag, which made its debut in 2014 as Jonathan Anderson's first design for LOEWE and was based on the archival Origami bag, this tote combines distinctive features to create a versatile accessory that effortlessly folds flat.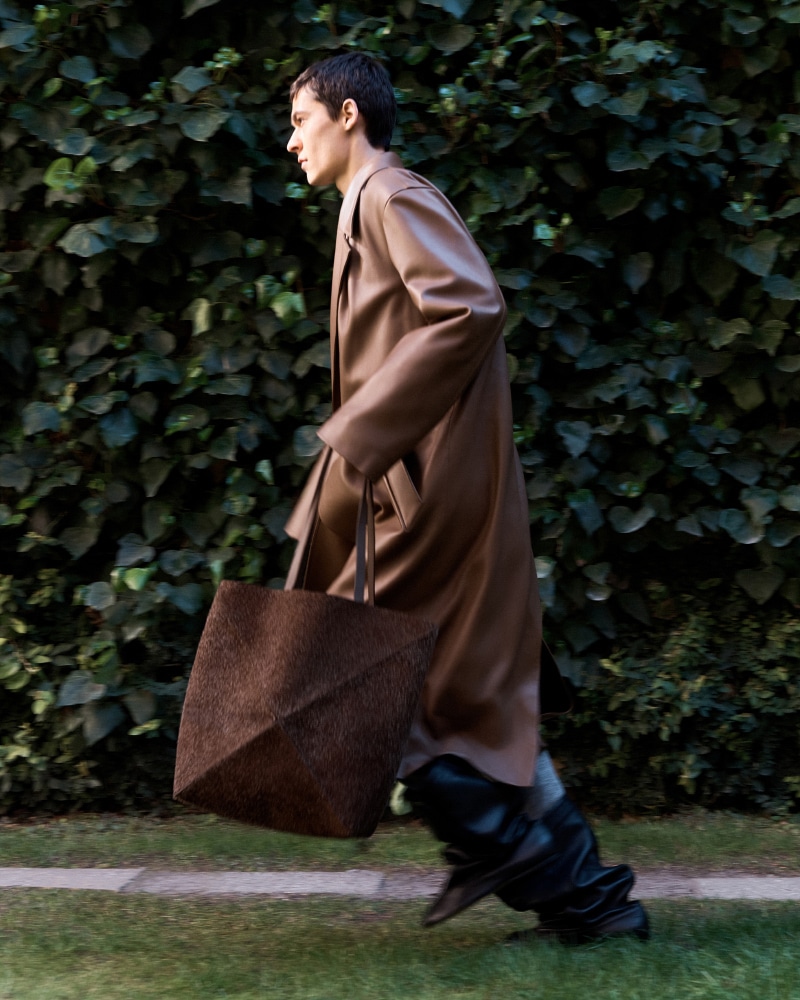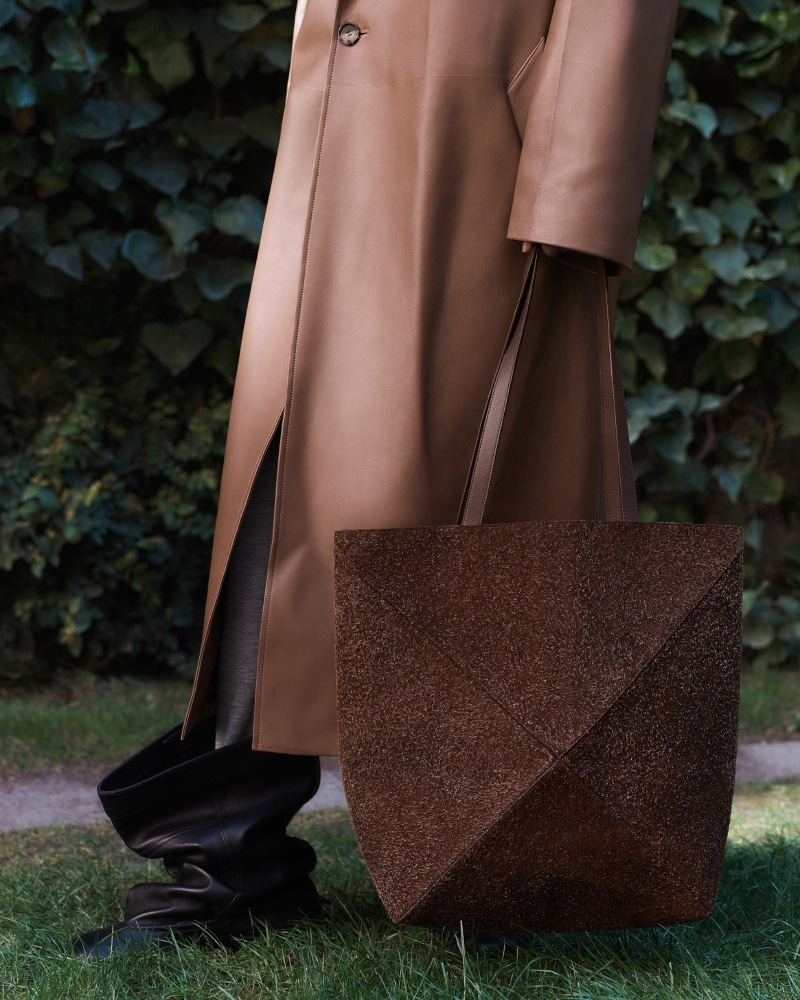 With an architectural and graphic design that blends defined folds with flexibility, the Puzzle Fold Tote has been meticulously crafted, sewn, and assembled to unfold from a flat shape into a voluminous and spacious bag with a simple gesture. When it's time to pack up, it neatly folds back into a tidy square, making it the perfect travel companion. Lightweight yet spacious enough to hold all your essentials, it features delicate handles with cross-stitch details and a discreet embossed gold LOEWE logo. The interior is lined with suede, while the mini edition includes D-ring attachments for adding a shoulder or crossbody strap. For men, an oversized version is available, crafted in classic calfskin and offered in black, navy blue, amber, and hunter green, as well as a vibrant mandarin and peanut hairy suede edition.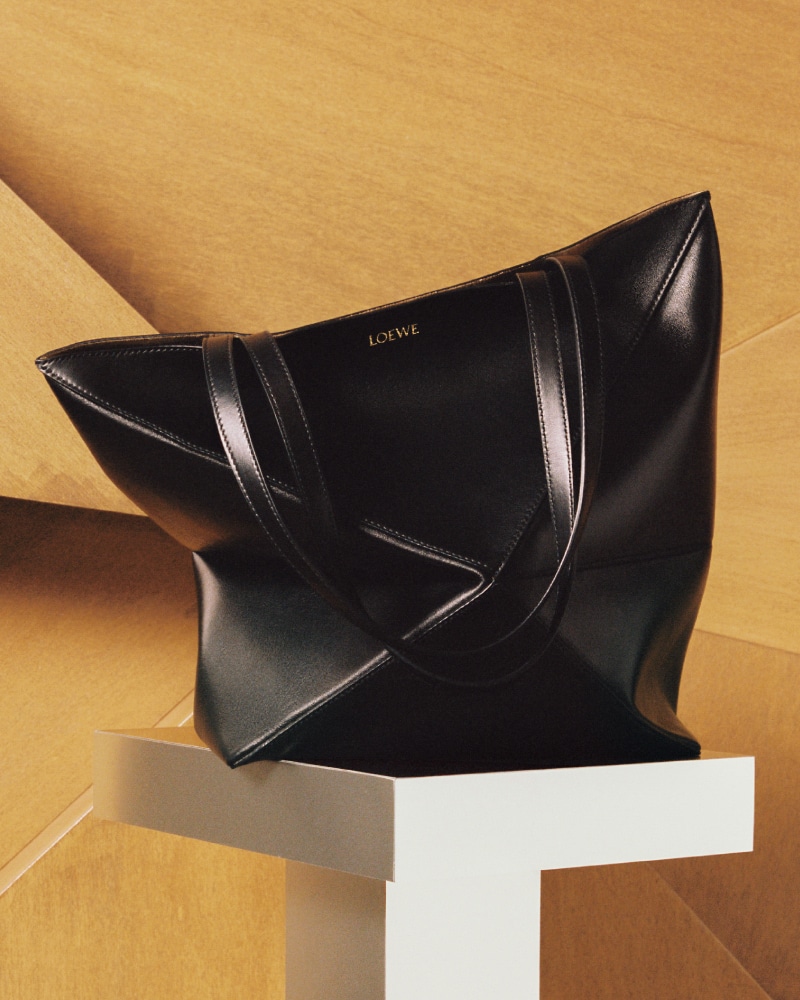 The Puzzle Fold Tote will be released on July 13th in stores and online at loewe.com.