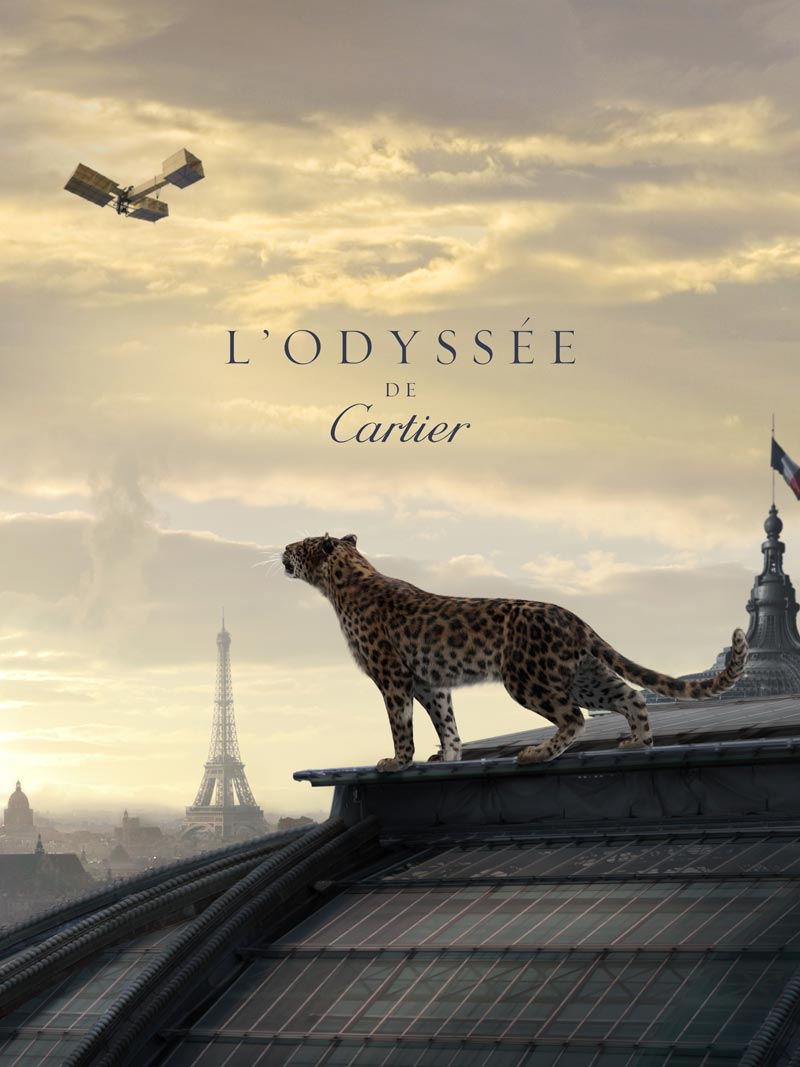 Discover the new Cartier film, a journey between dream and reality. For the very first time, Cartier has decided to create a cinema epic focusing on its history, its values and inspiration, its artistic and universal scope.
The film looks at the key cultural influences and exceptional people that fueled the House's creative efforts. For the first time ever, Cartier reveals a glimpse into the imaginary World inhabited by its designs, under the watchful gaze of its iconic muse, the Panther.
Cartier hired Bruno Aveillan to direct the film. A graduate of Ecole des Beaux-Arts in Toulouse, Mr Aveillan is one of the world's leading advertising film directors. Cartier wanted first and foremost to privilege "realism", even if animations were necessary for certain scenes.
"It seemed clear to me that the magic of the film essentially hinged on our capacity to work with the Panther from start to finish." – Bruno Aveillan
The director employed a crew of around 60 staff for the on-location shoots. The special-effects team numbered around 50 designers working for over six months.