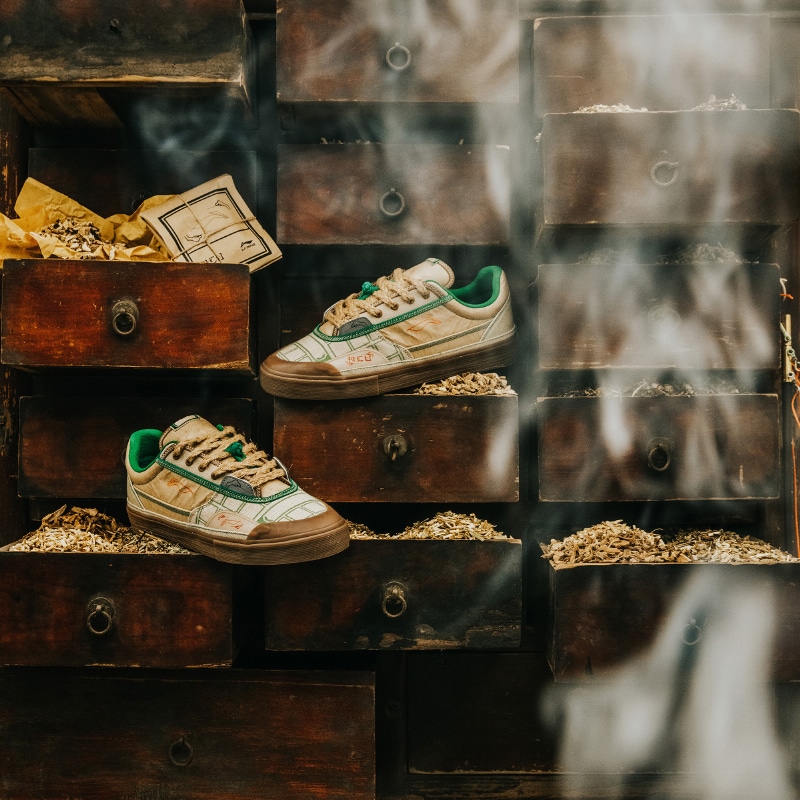 Li-Ning partners with ACU to premier a special collaboration sneaker, the "ACU x Li-Ning 50/50", to commemorate ACU's 15 year anniversary. For the collaborative sneaker, ACU chose one of Li-Ning's skate sneaker silhouettes to design on top of, which is coming from the newly established Skateboarding category.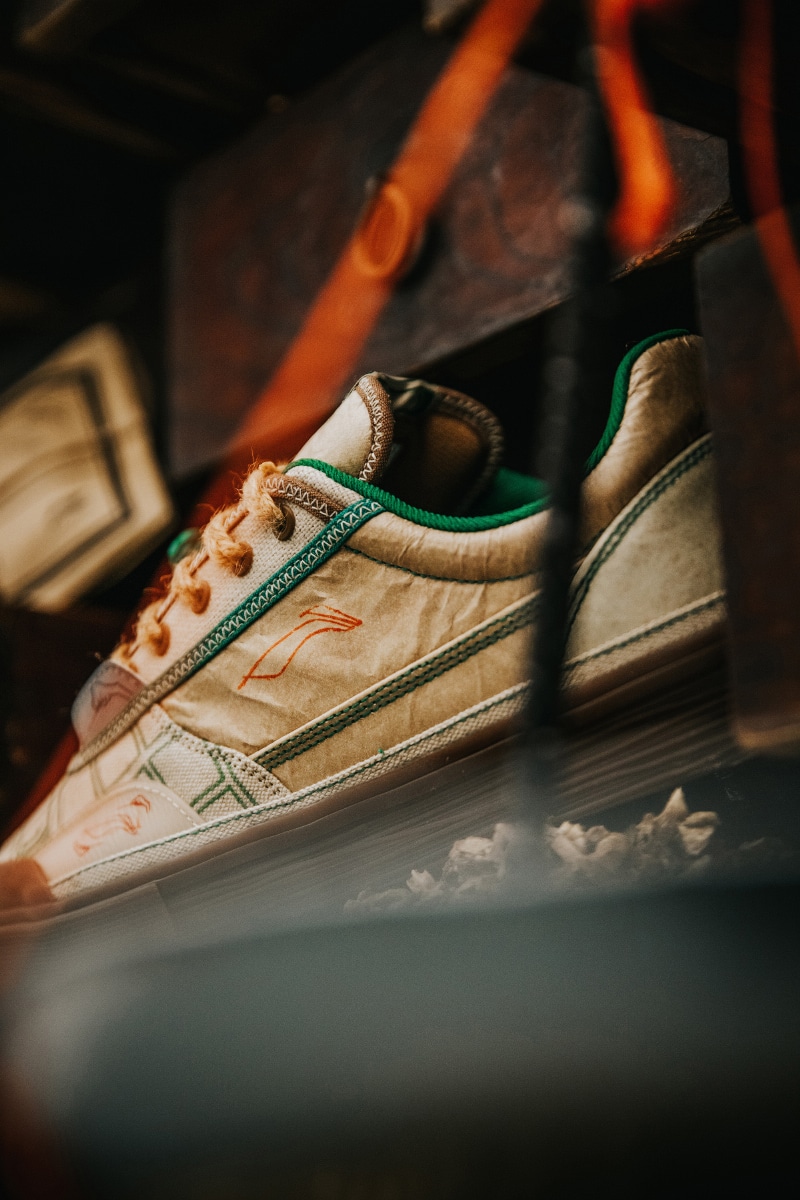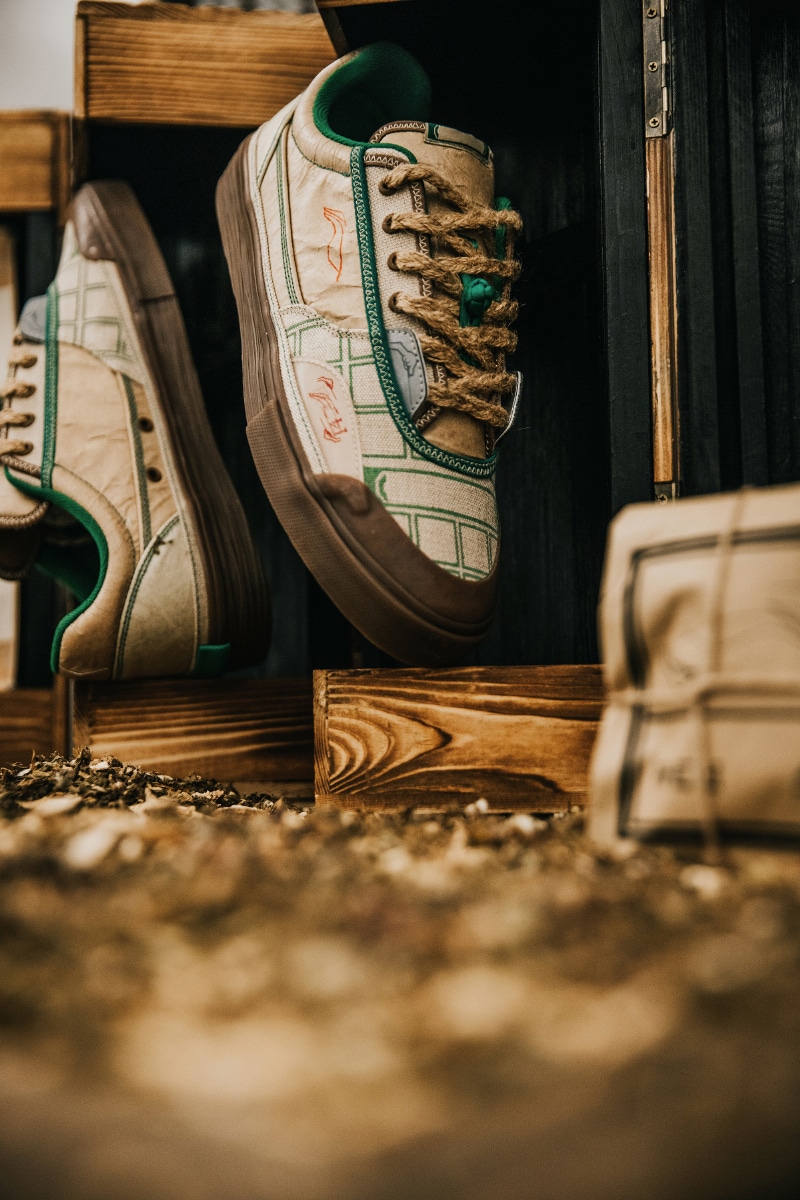 Using two different layers, the overarching idea of the sneaker is to create your own version from wear & tear or DIY. Inspired by the technique of how traditional herbal Chinese medicine is packaged, in a piece of paper tied with a string, the shoe features a second layer that is made from paper. Underneath the second layer, the larger Li-Ning logo along with parts of the shoe's line paper pattern appear. Additionally, the shoe also features the brand's iconic color of red and green, with traditional line paper that is used for writing Chinese characters. Carrying on this theme, the shoe comes with extra laces that also mimic the string that is commonly used to tie the medicine pack together. The midsoles wooden pattern is used to represent the root and as a metaphor hoping to plant street culture into the daily life.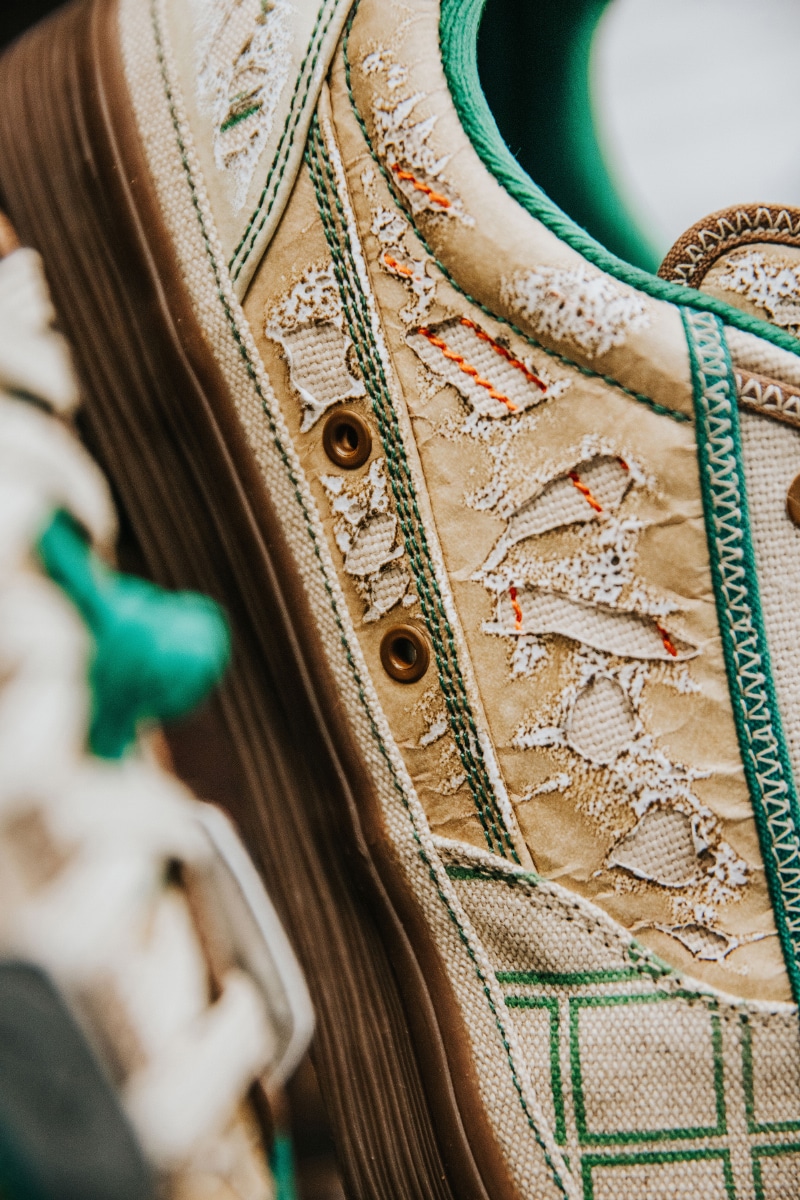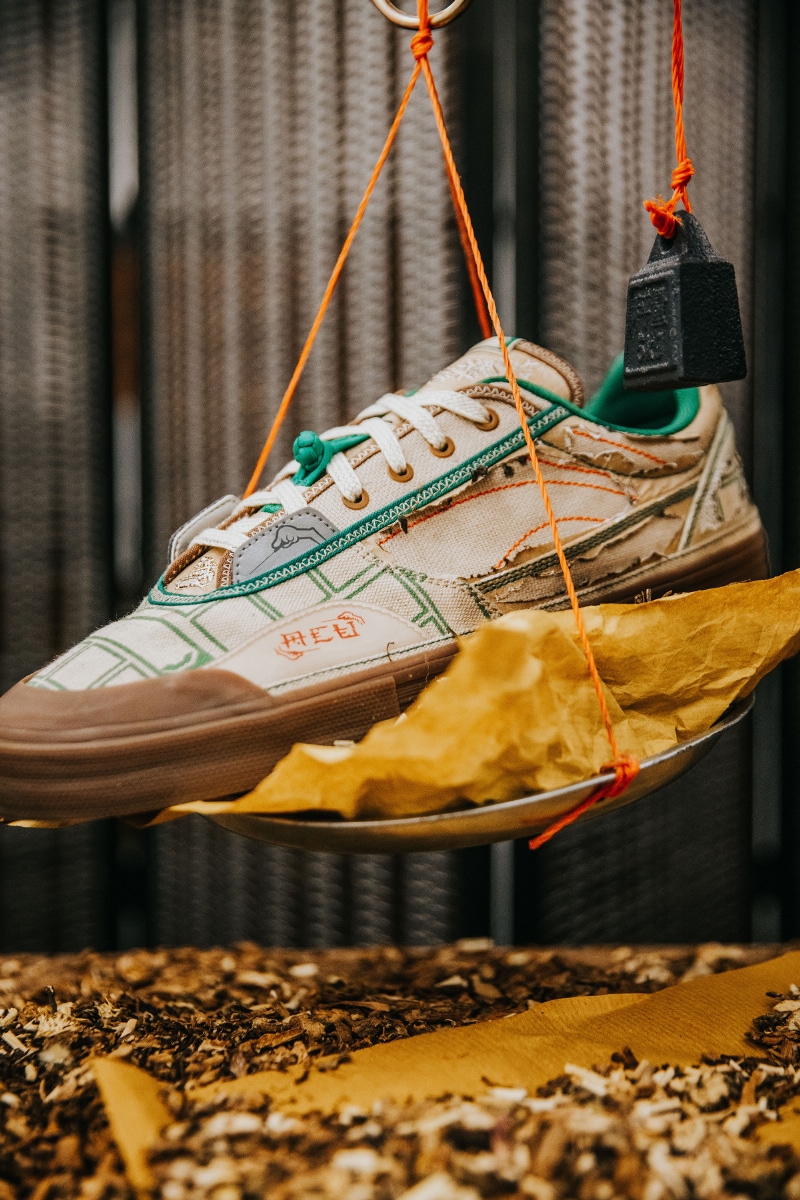 With its roots in sneaker culture, ACU focuses on special boxing as the key element of the packaging. Using the overall theme of the sneaker, ACU designed a special wooden box, that accompanies the sneaker and uses traditional Chinese elements in elevating the whole experience. Each box will be individually numbered. Li-Ning continues to expand its Skateboarding category by collaboration with ACU following the debut of the brands first ever skateboarding line in partnership with Erik Ellington in 2021.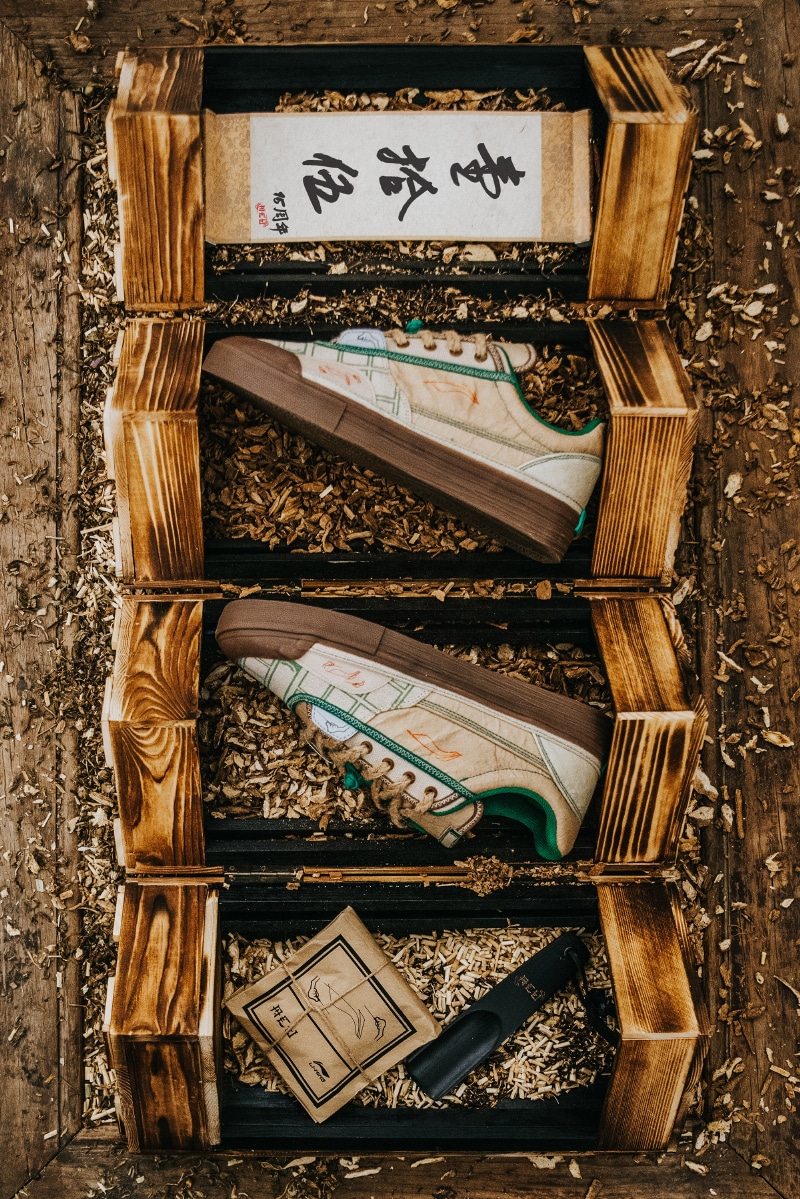 The shoes will be available exclusively in China on January 8, 2022, followed by a global release later this year.