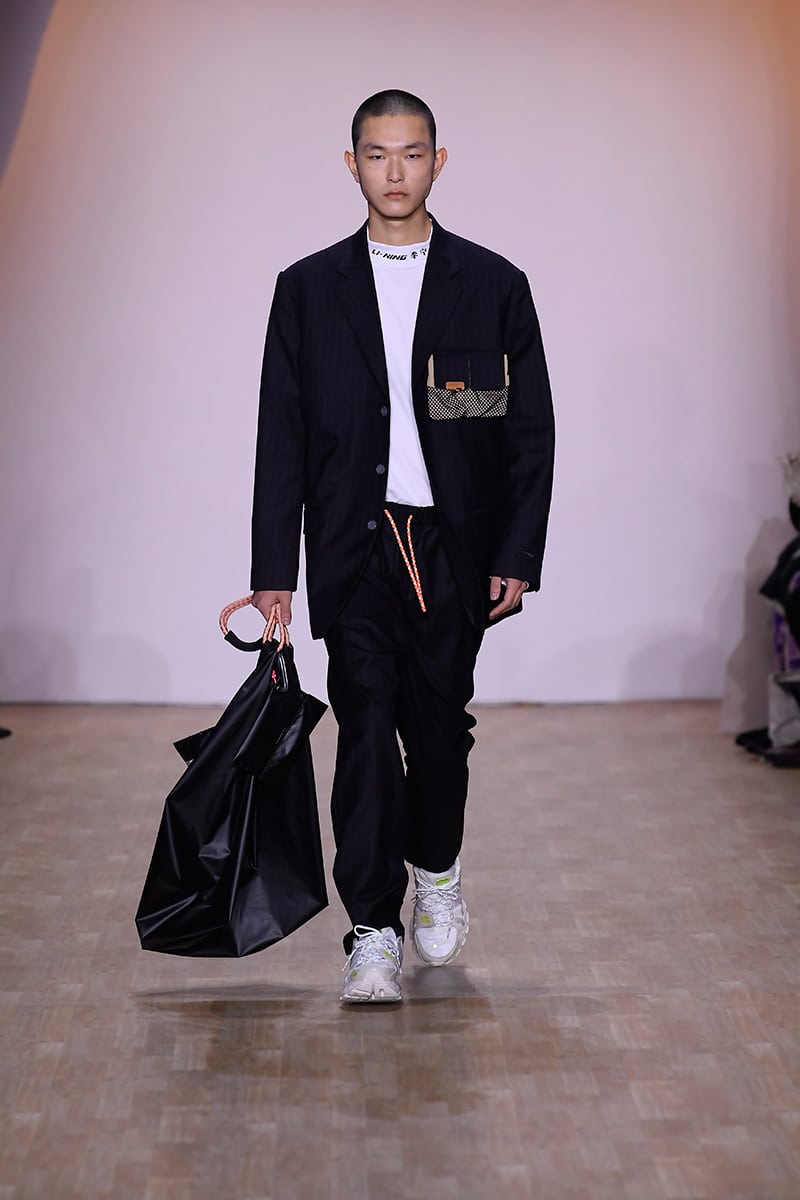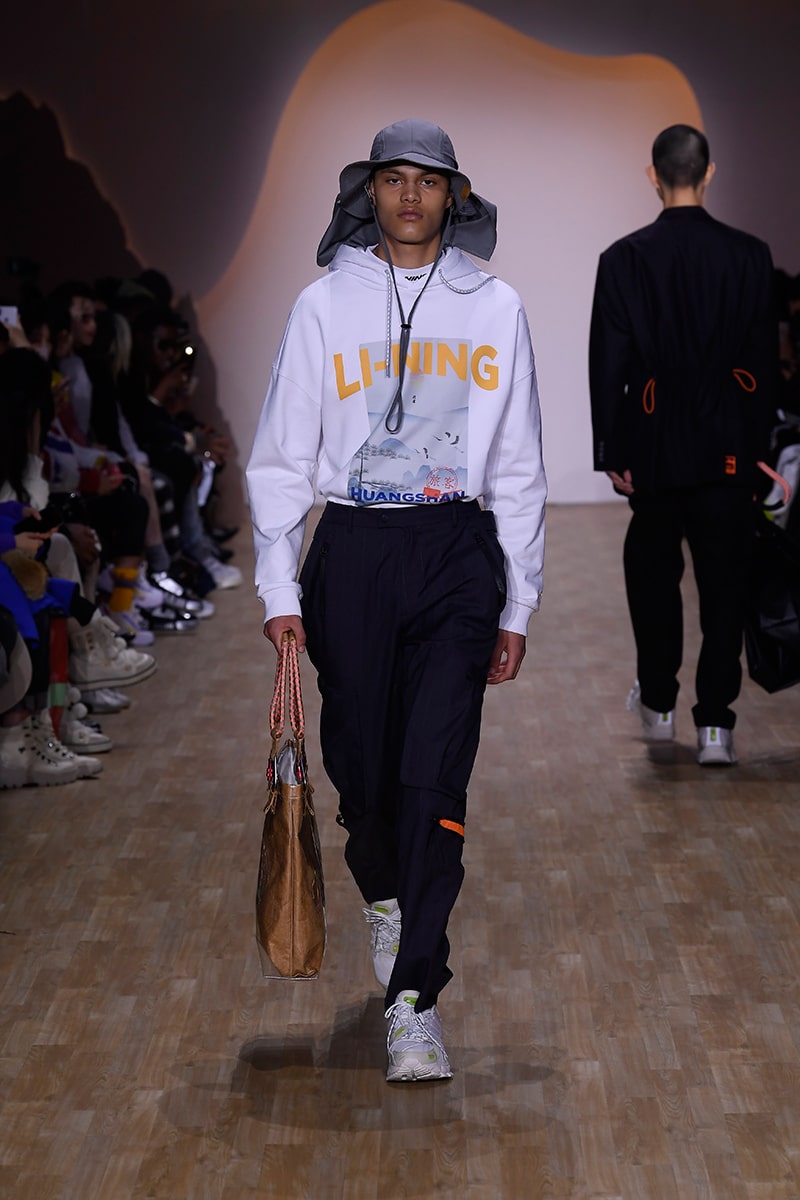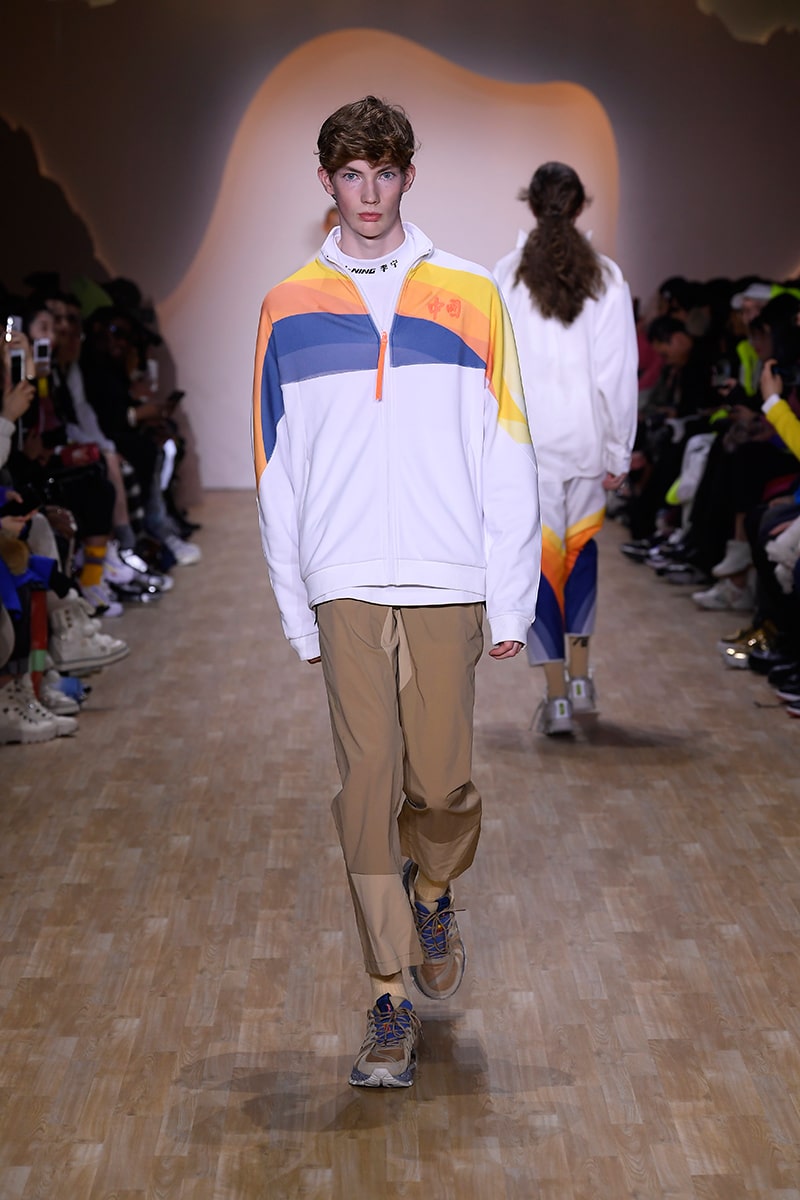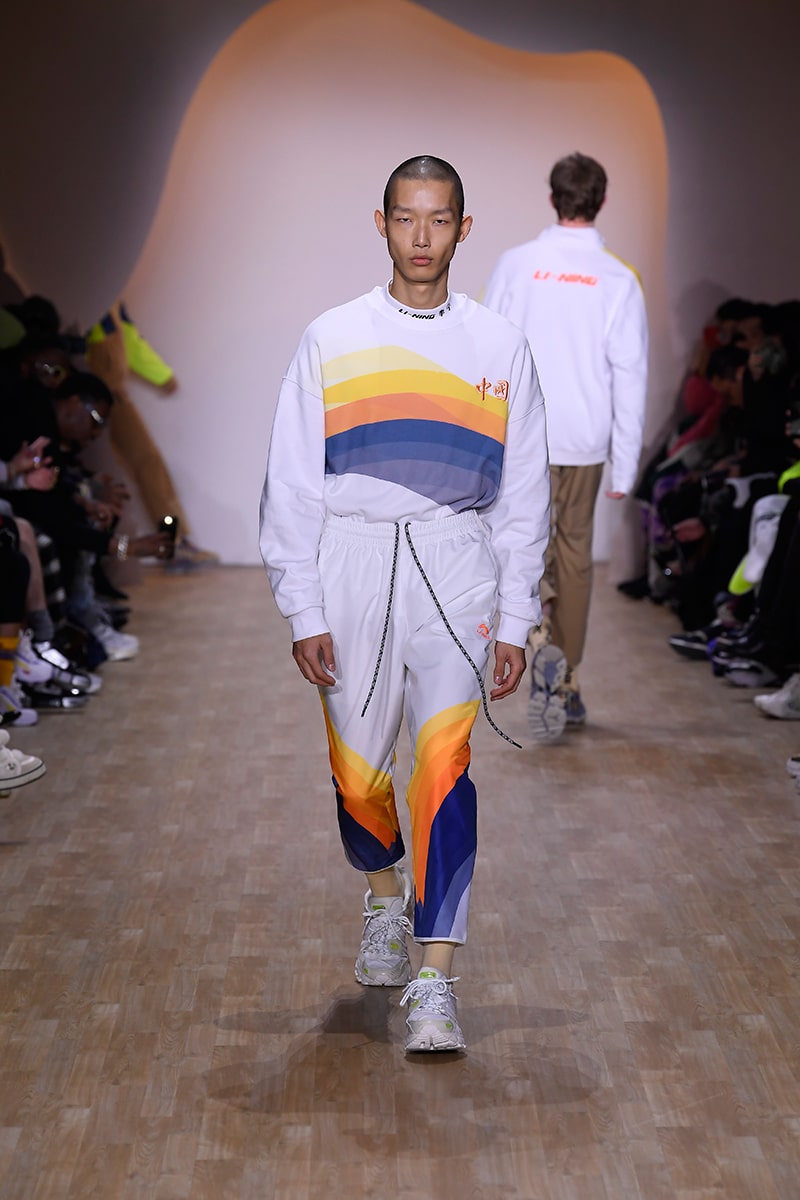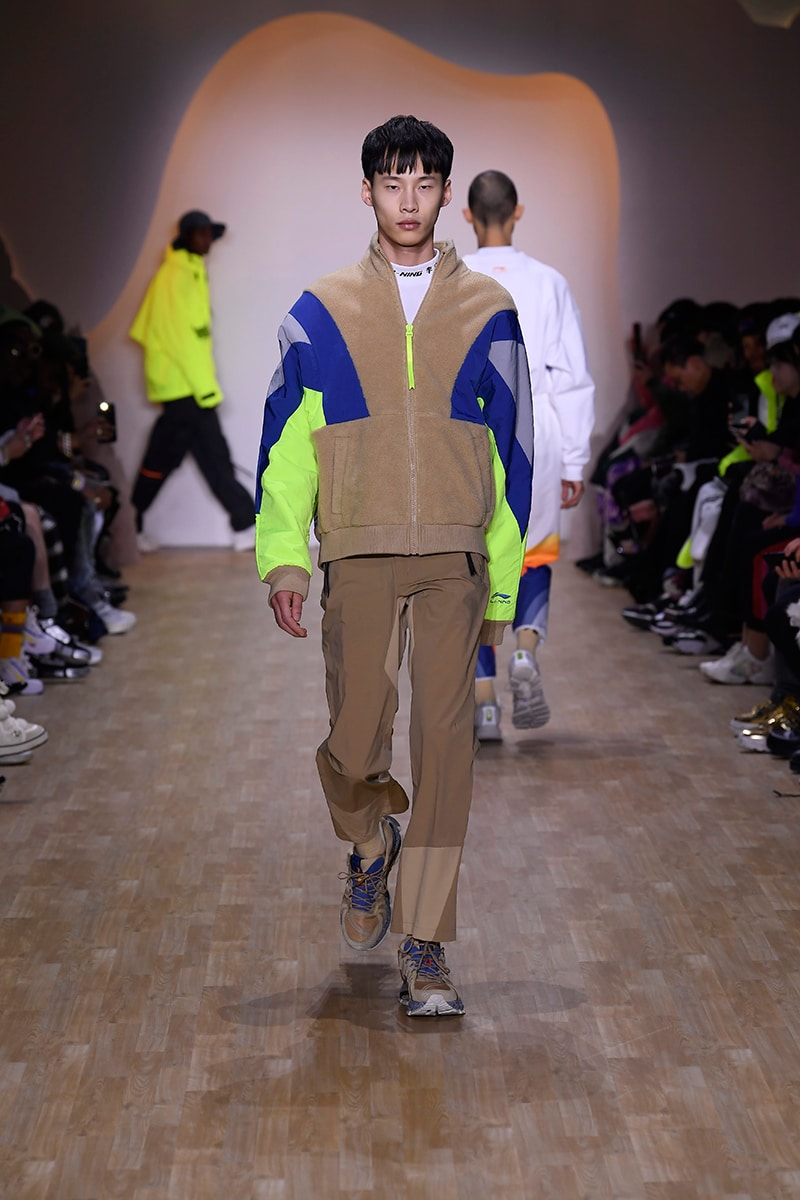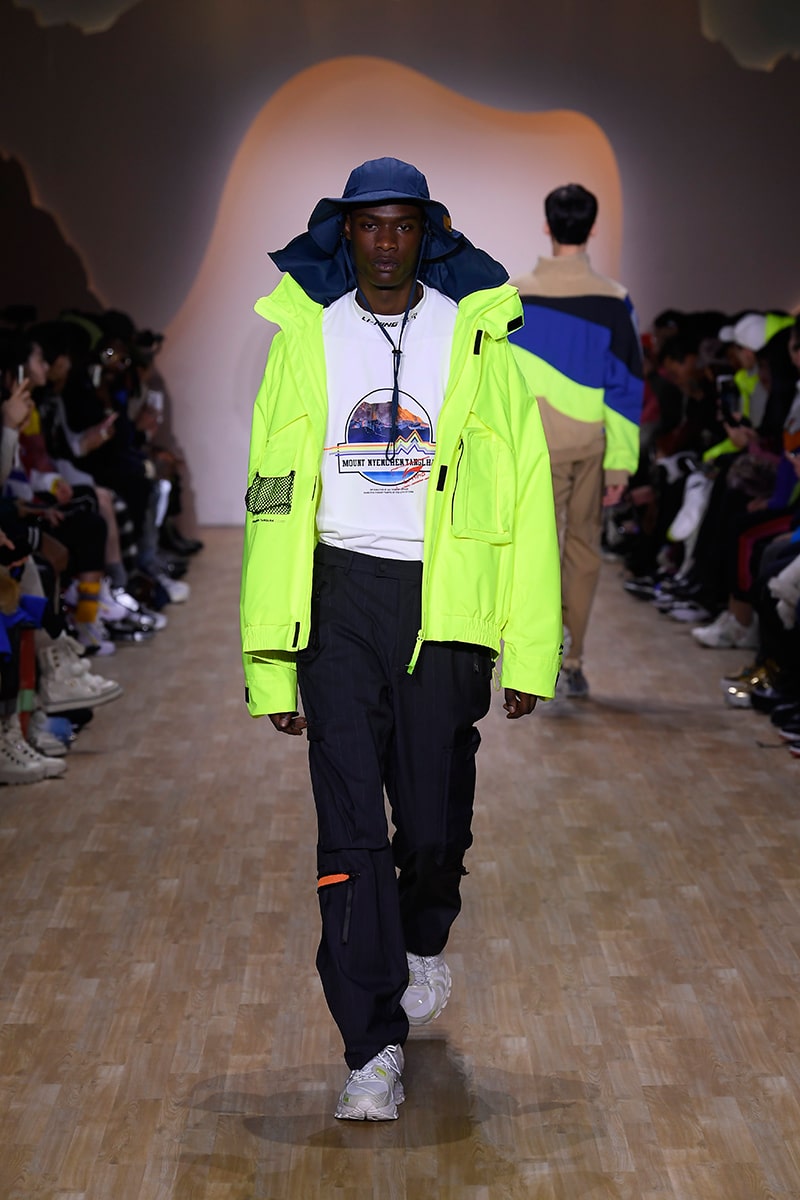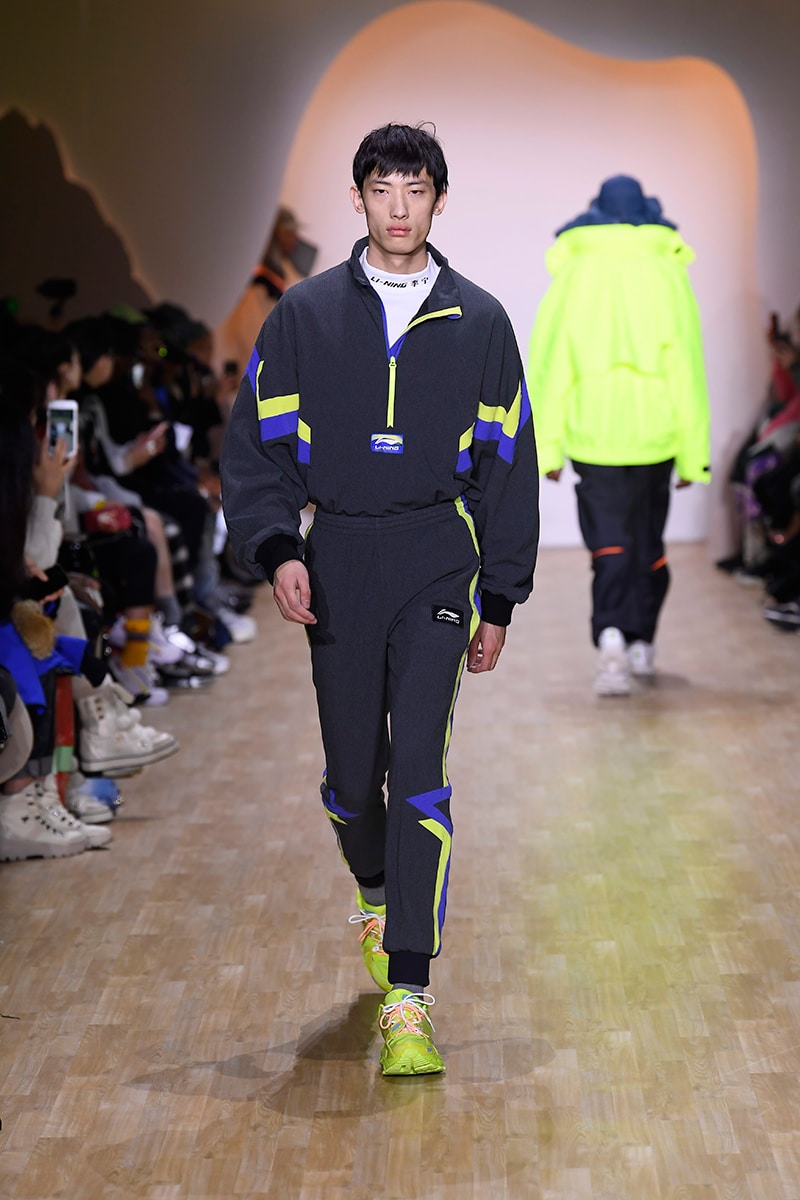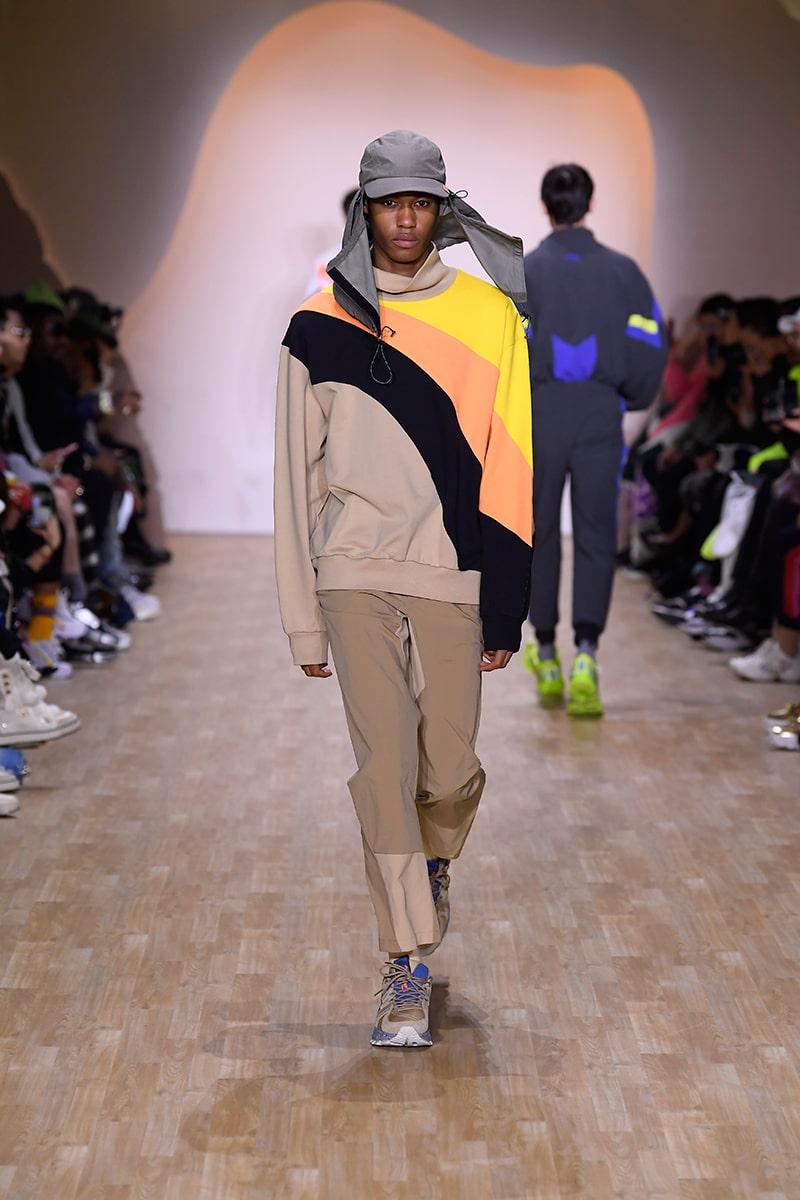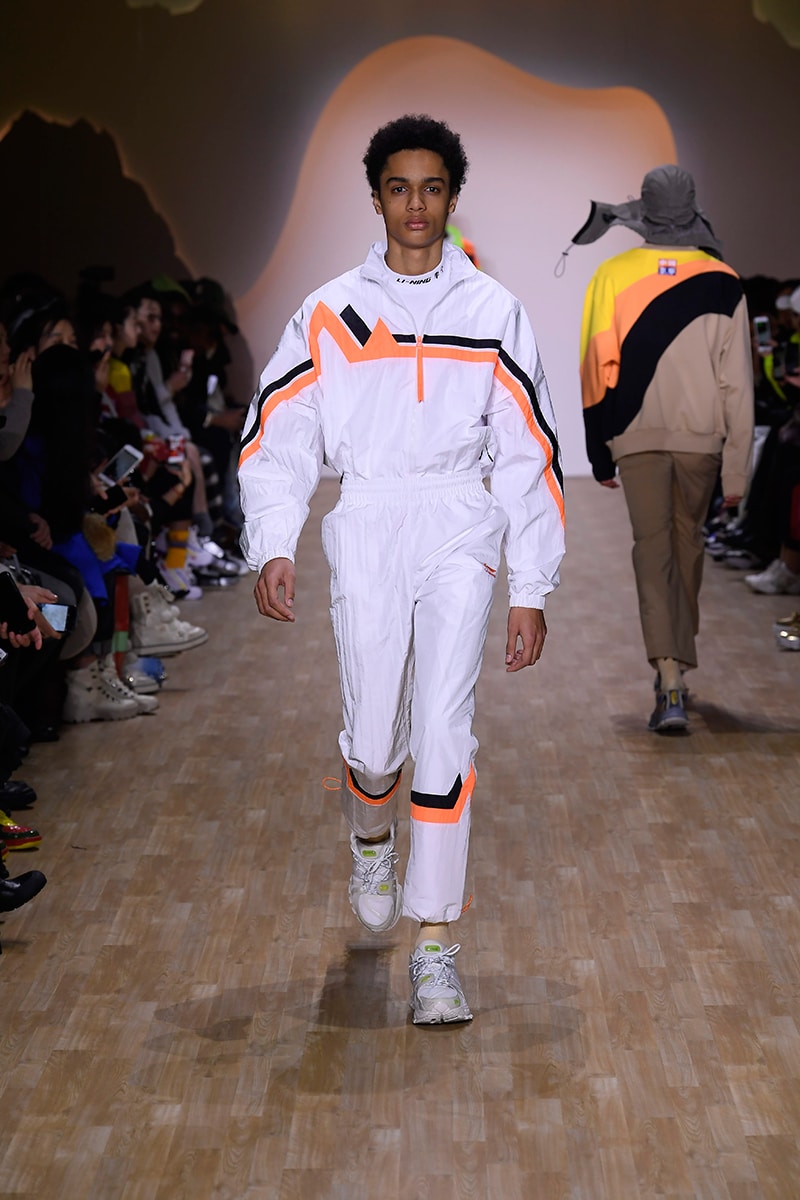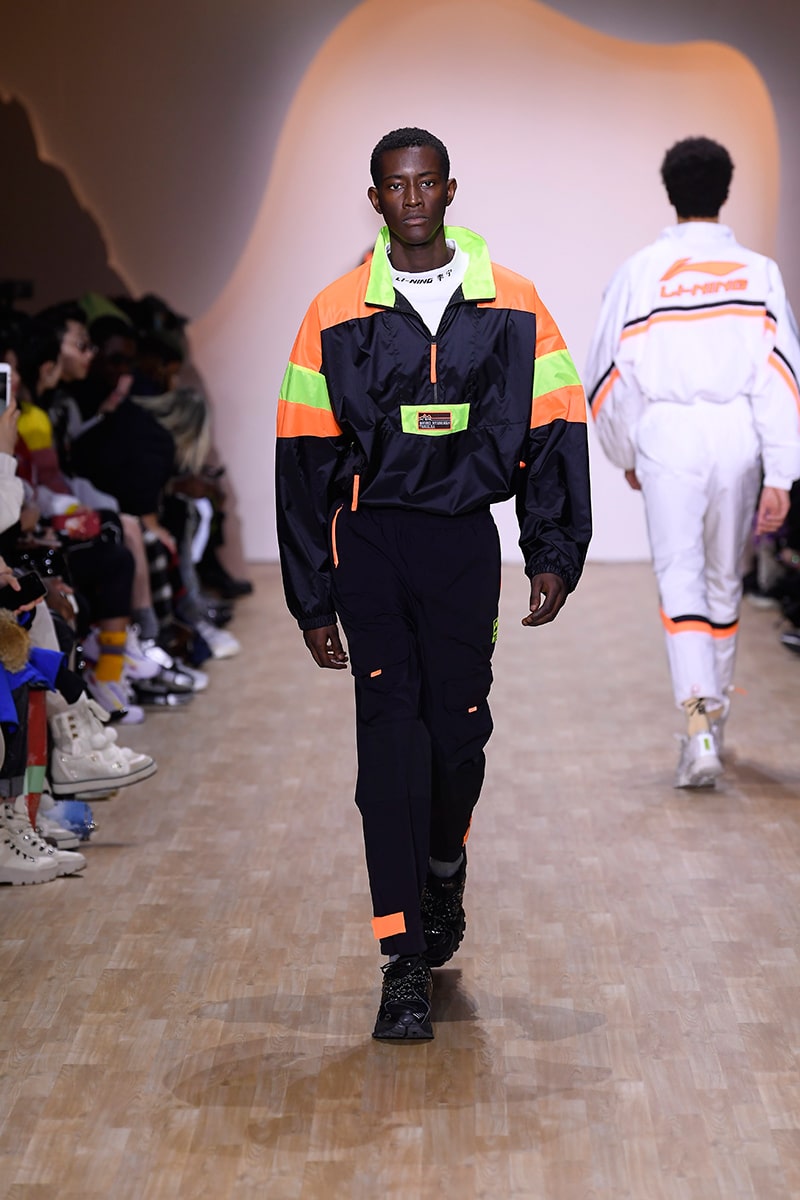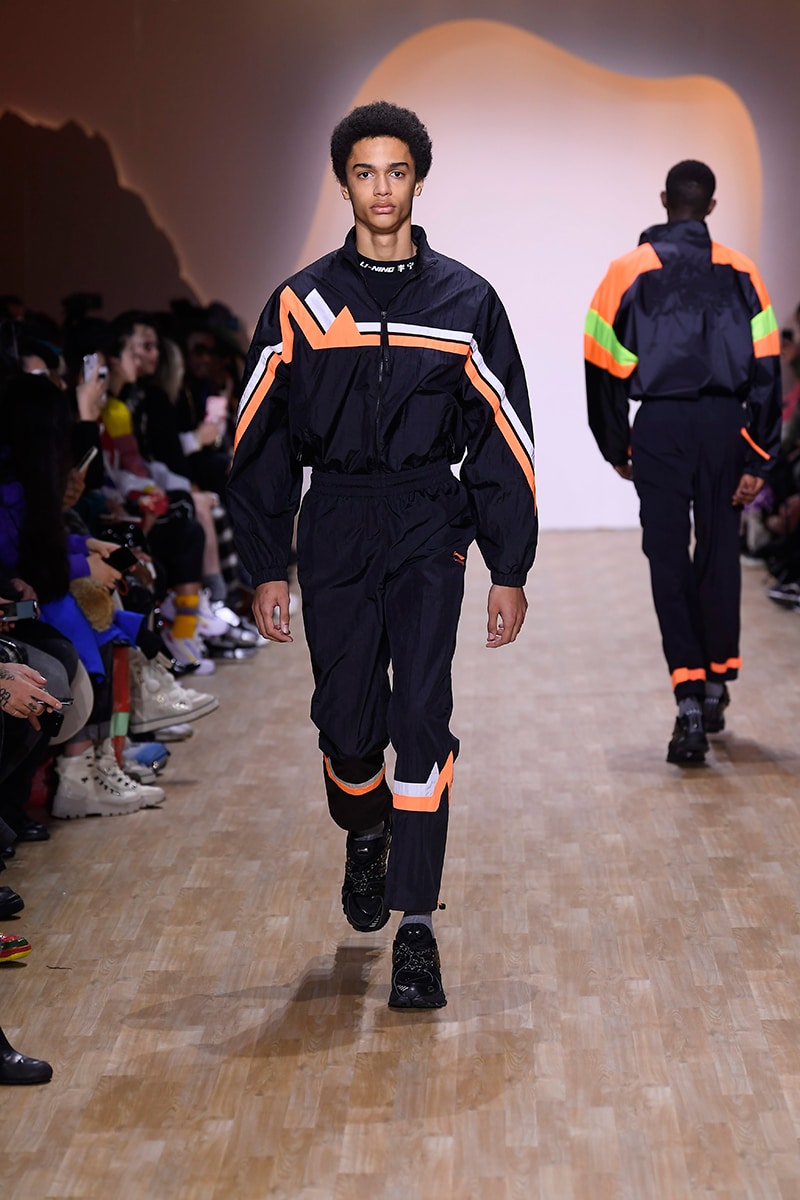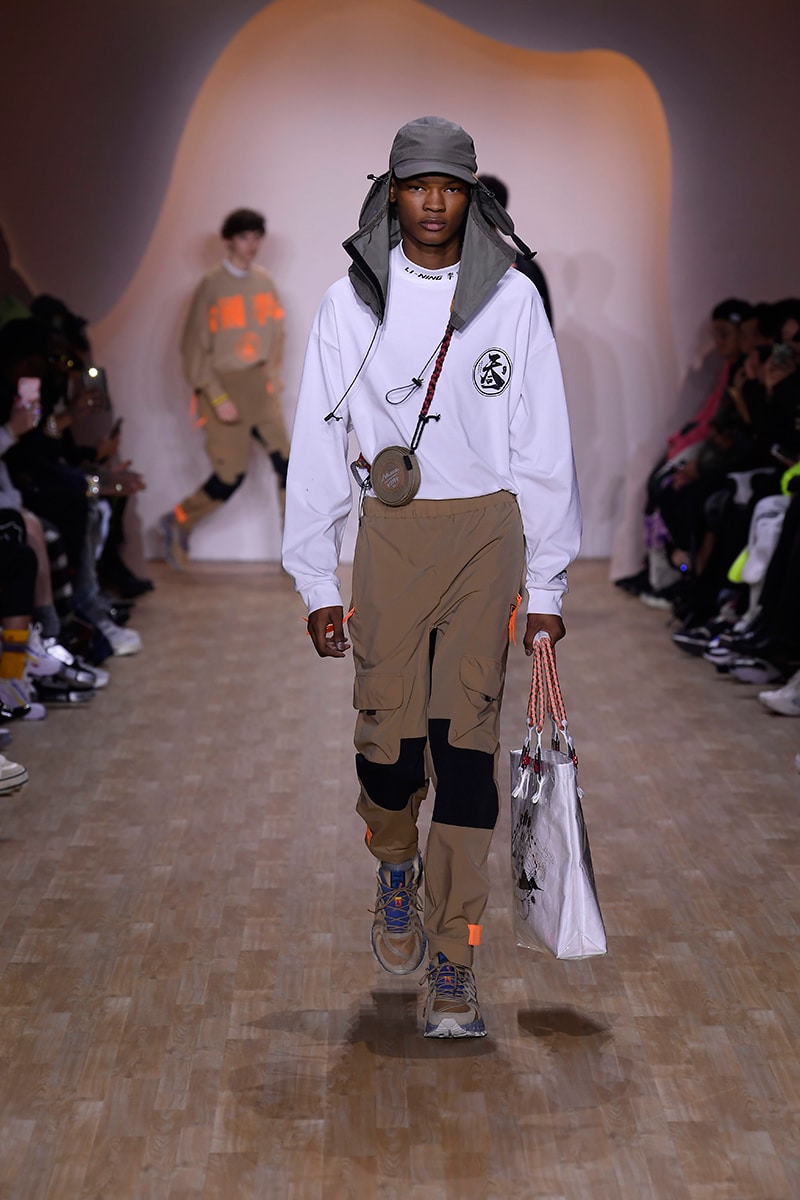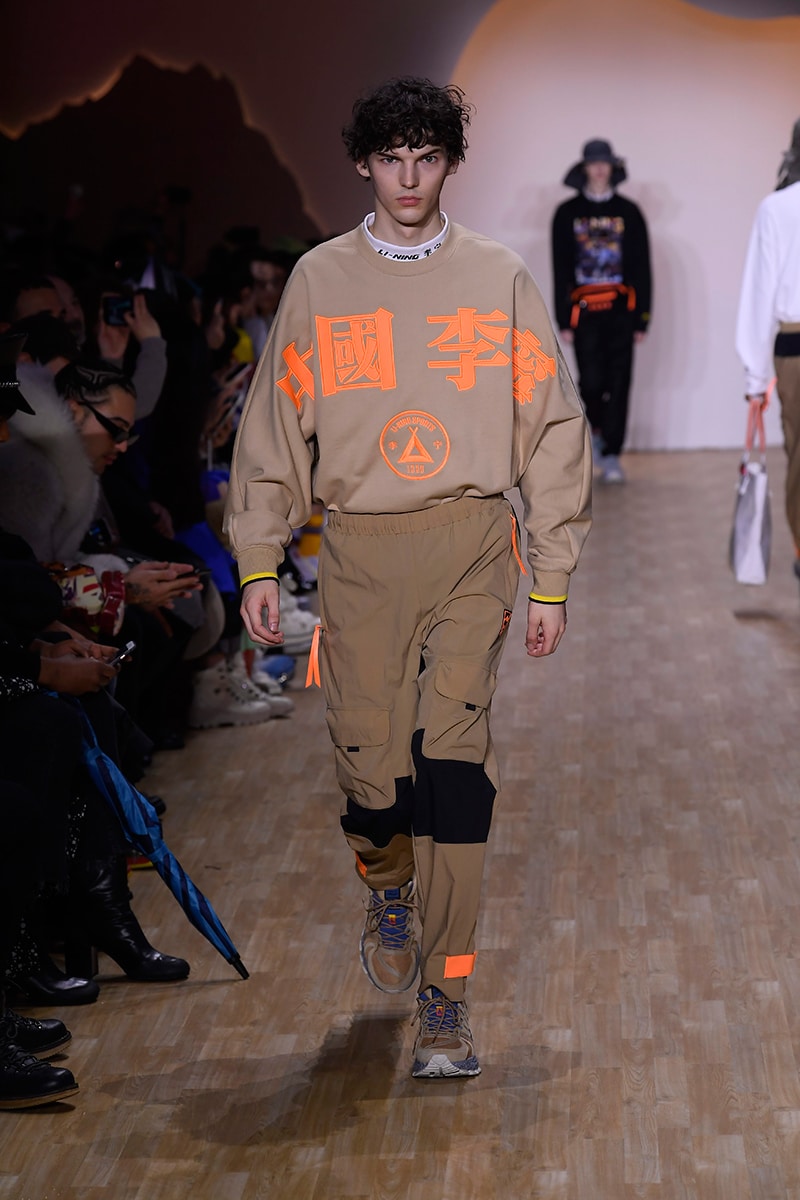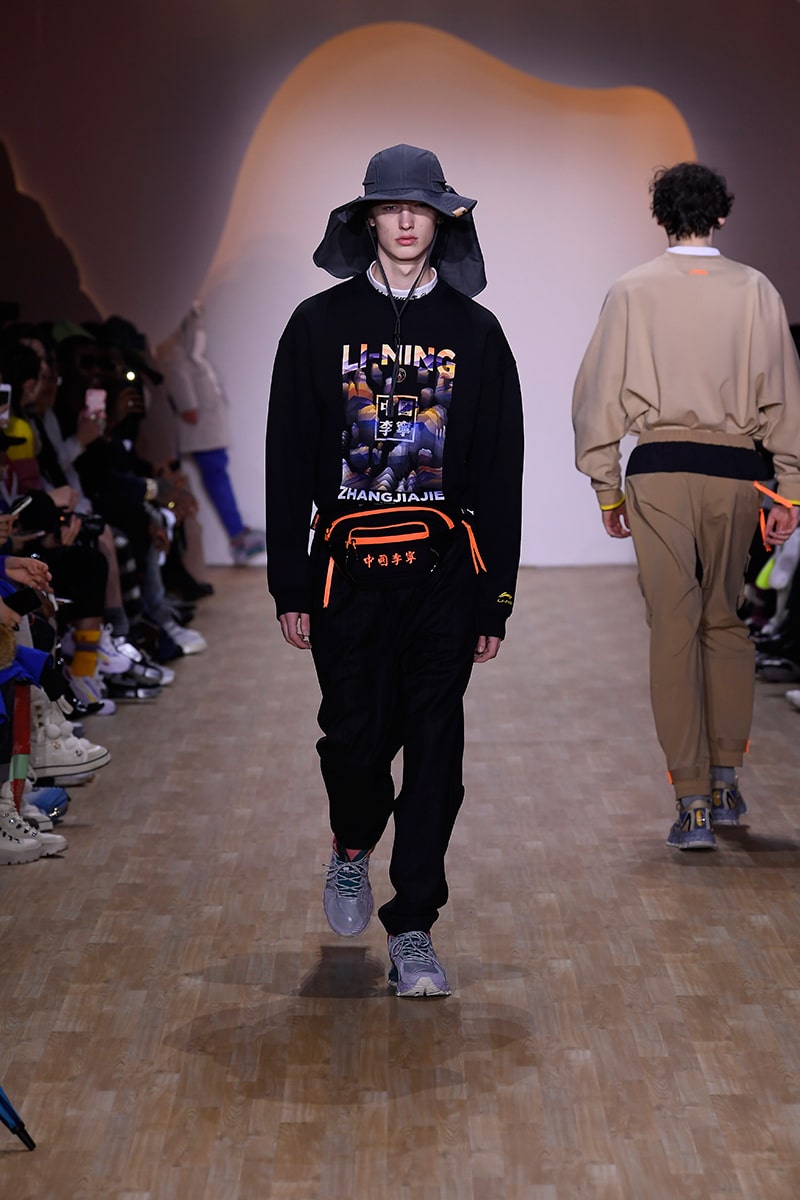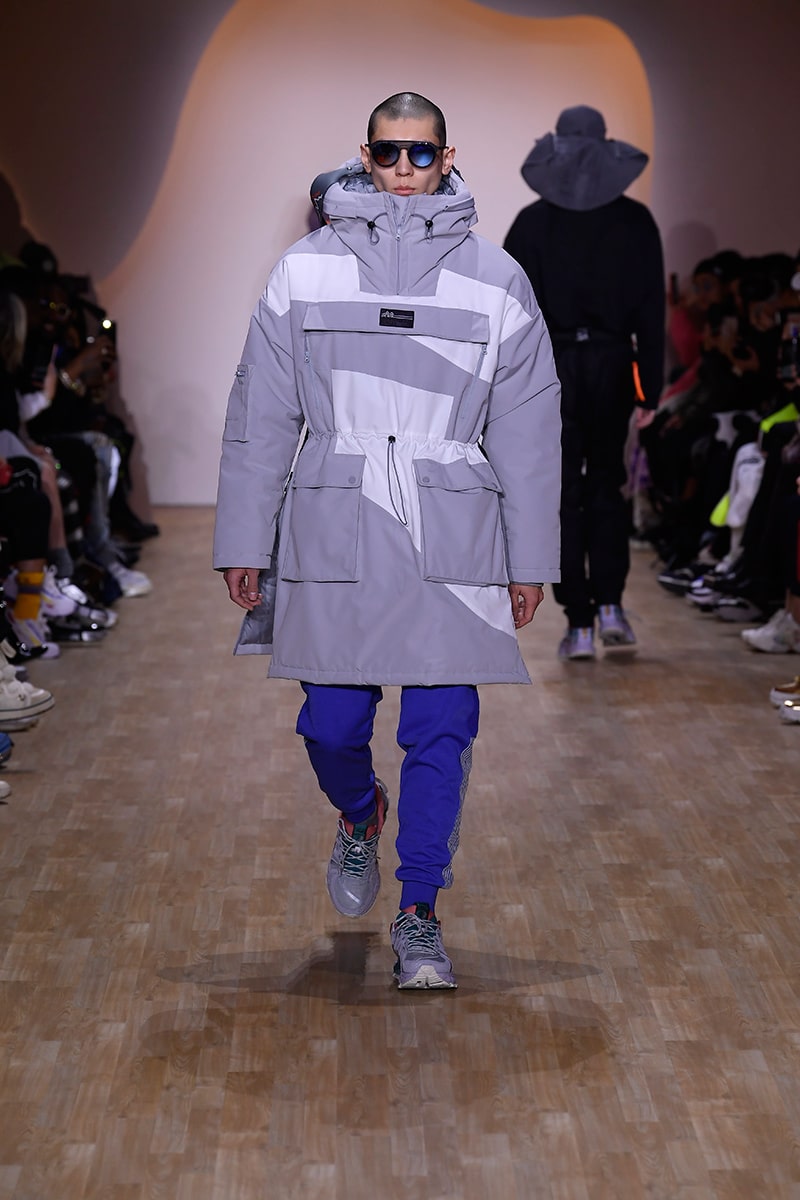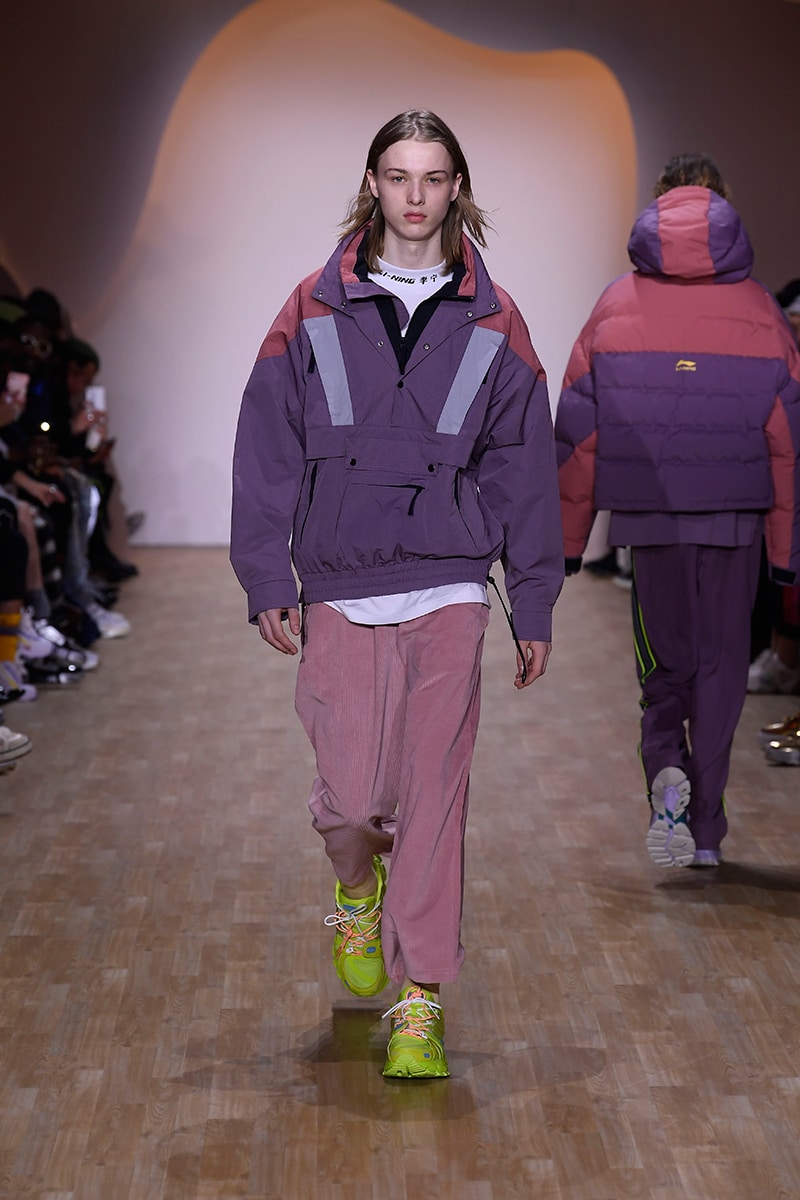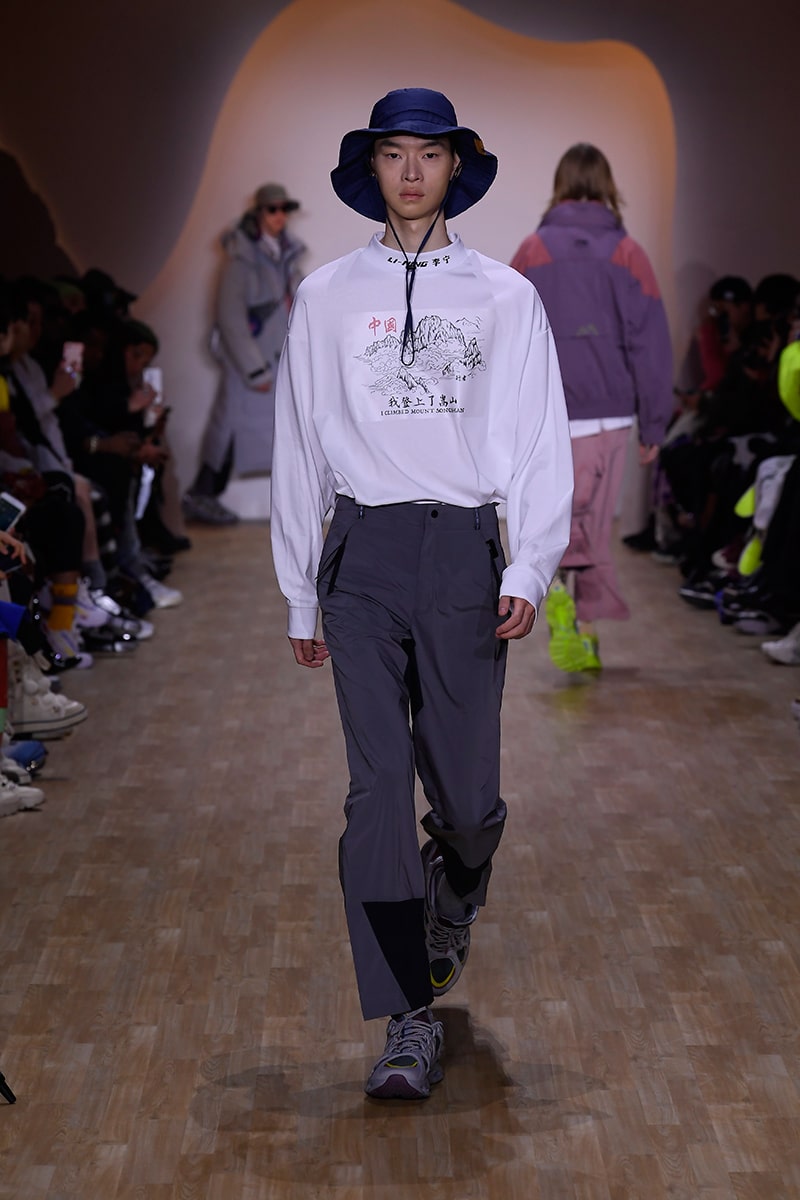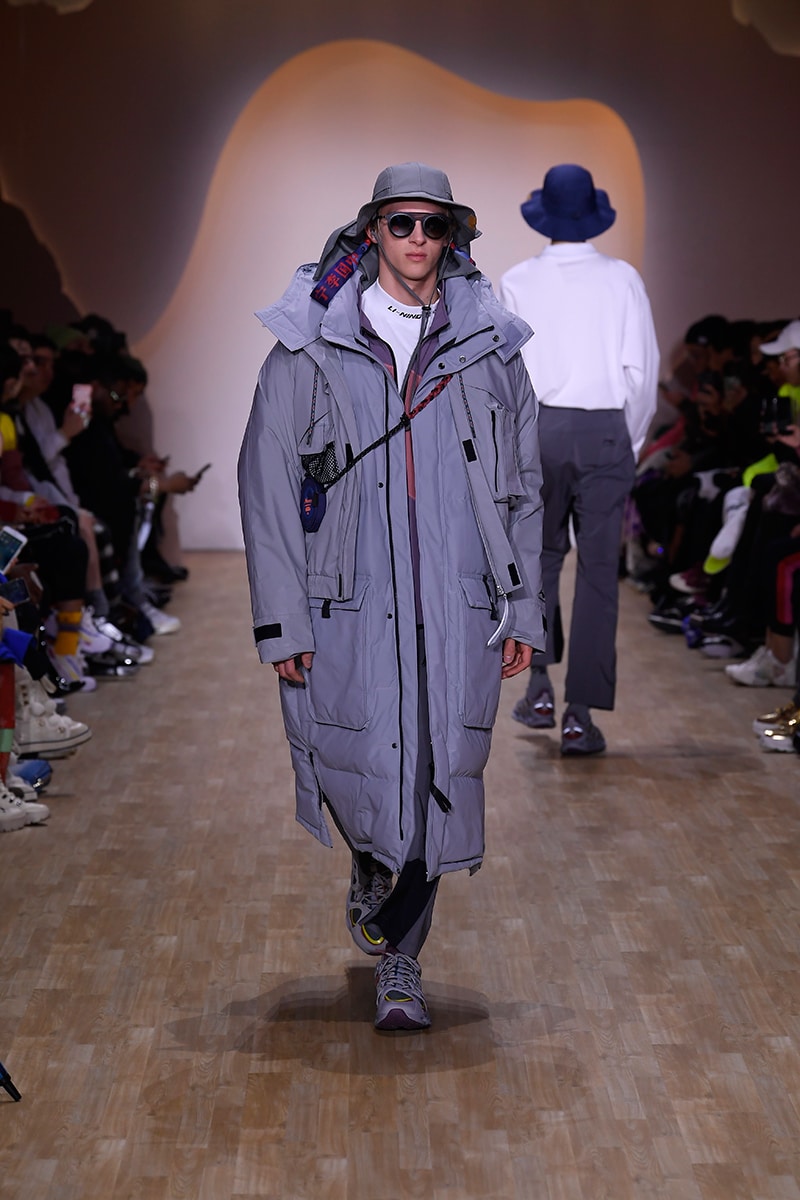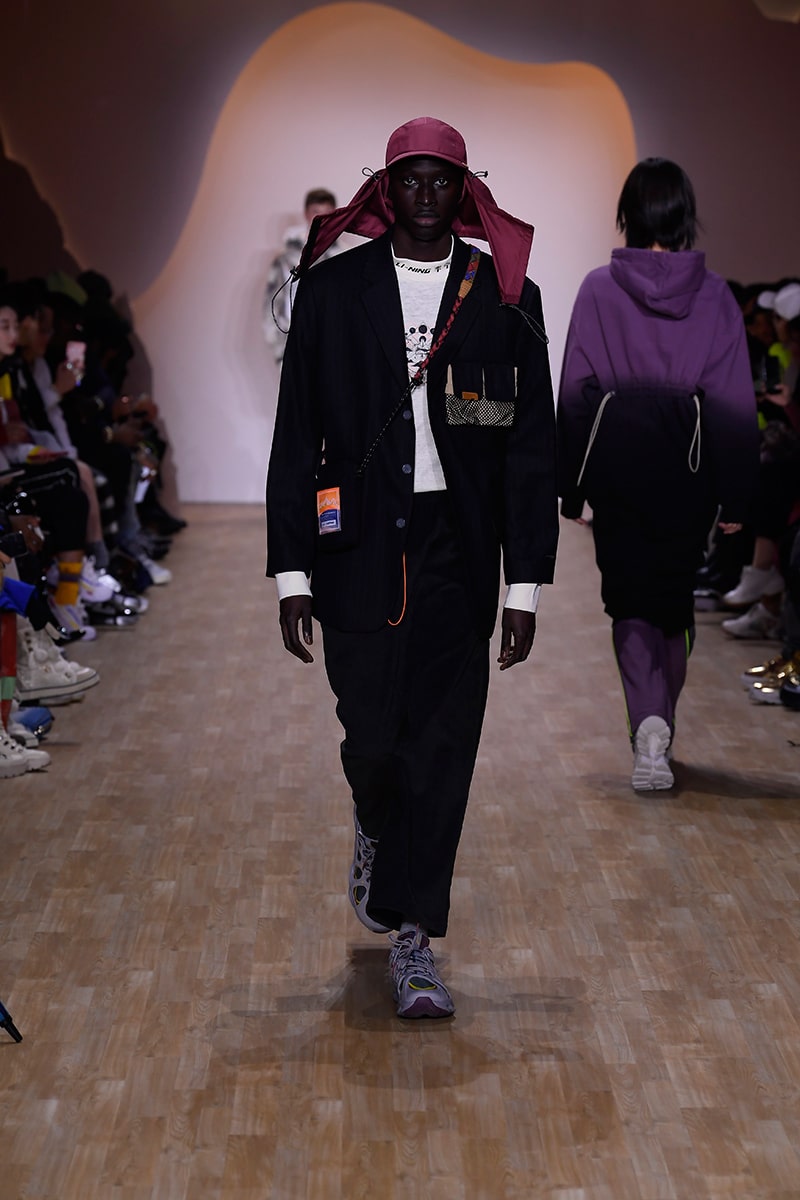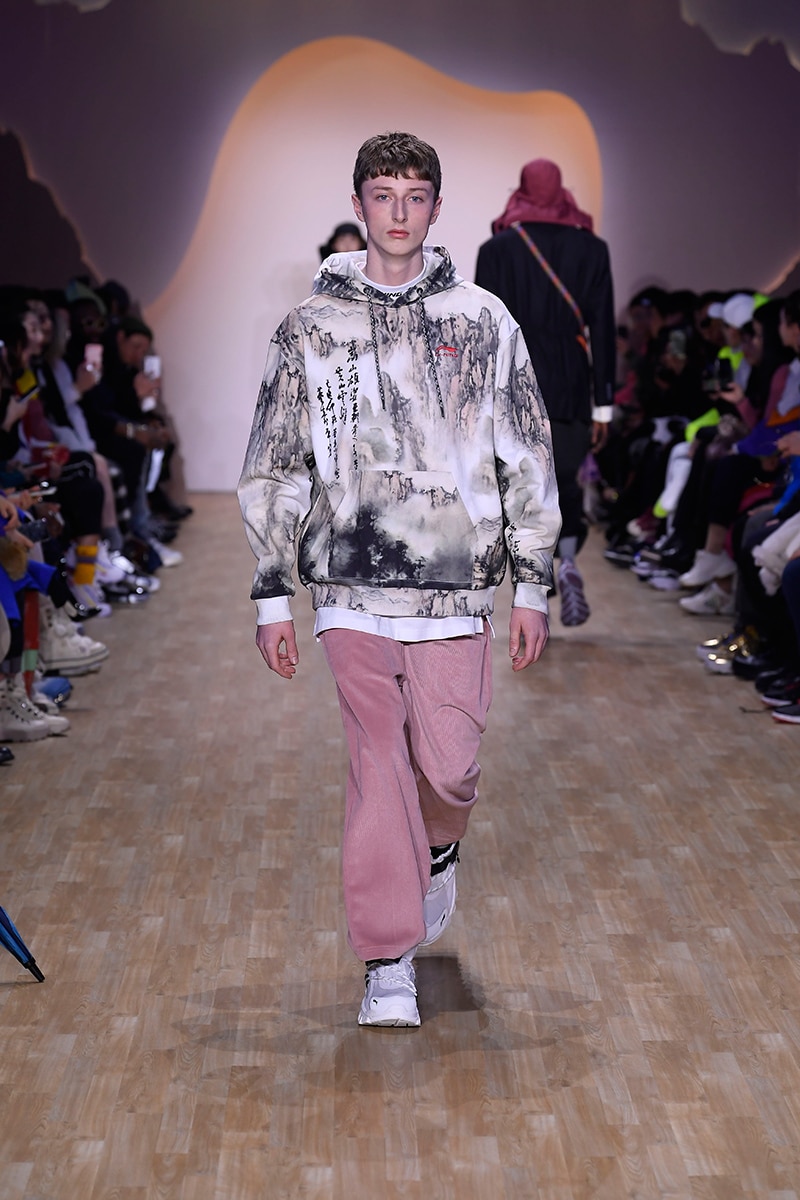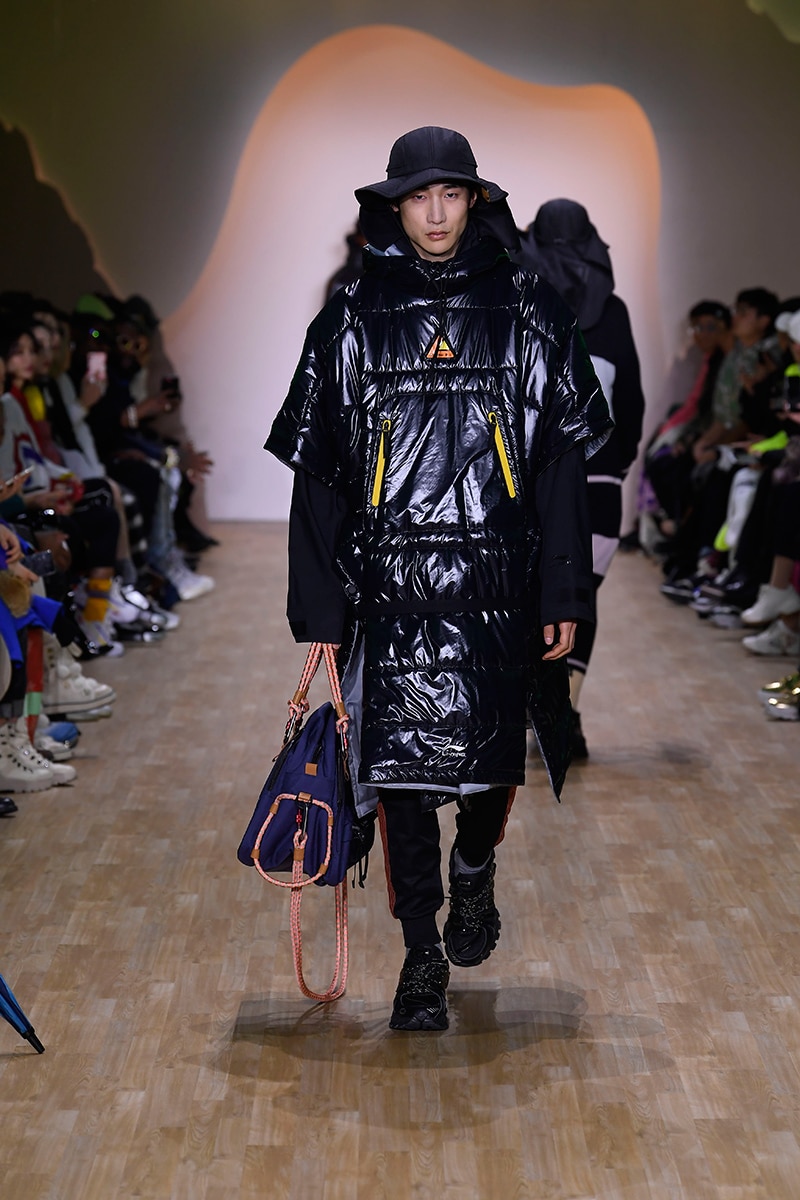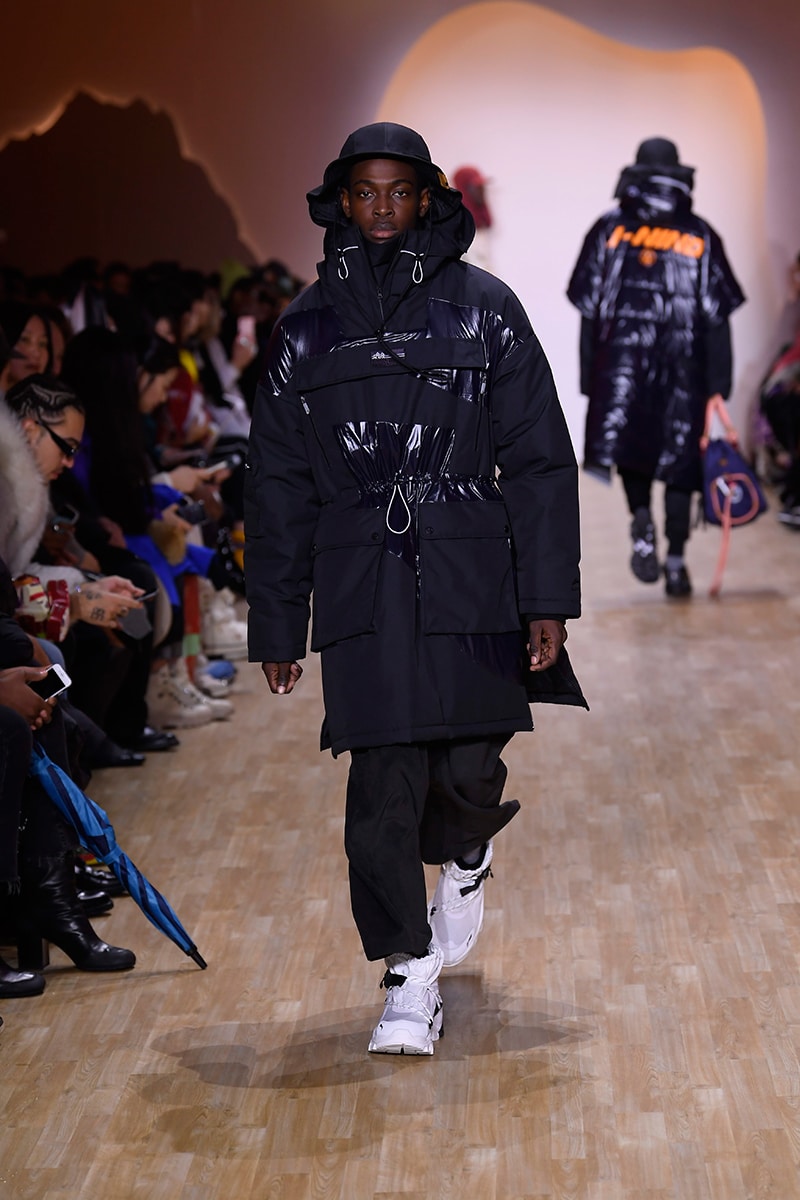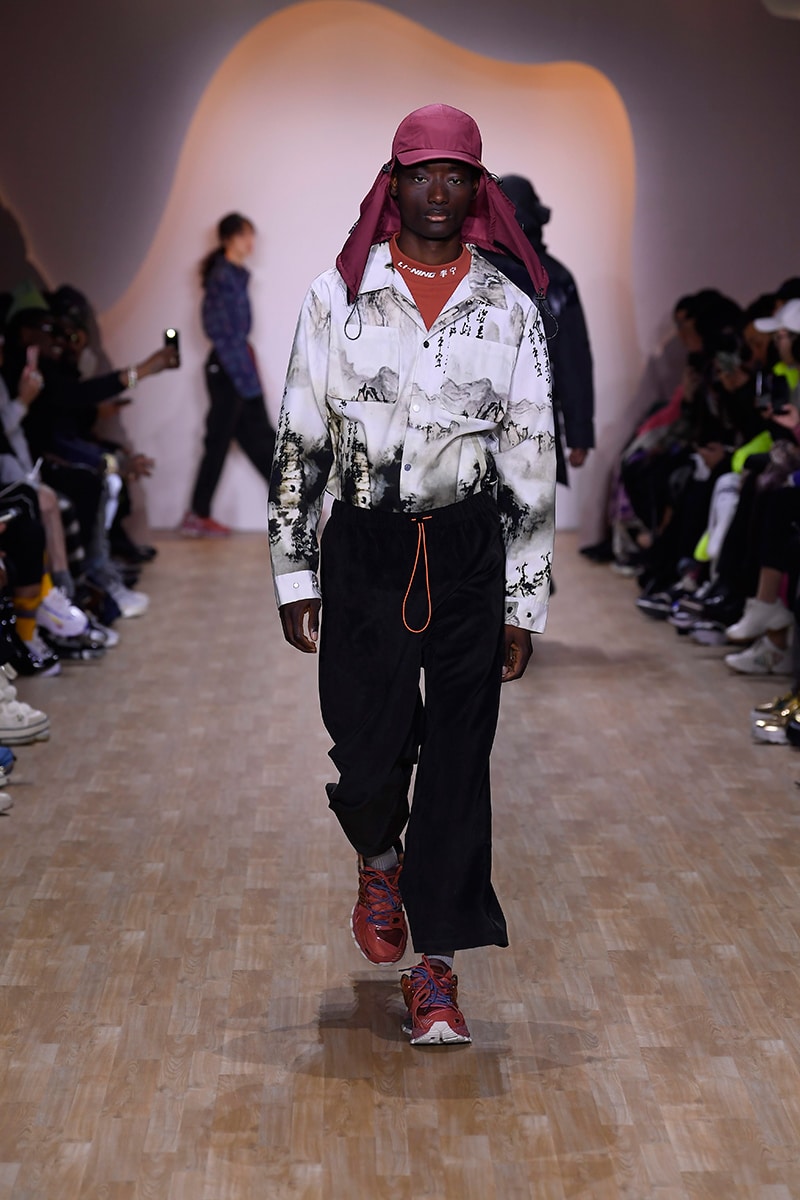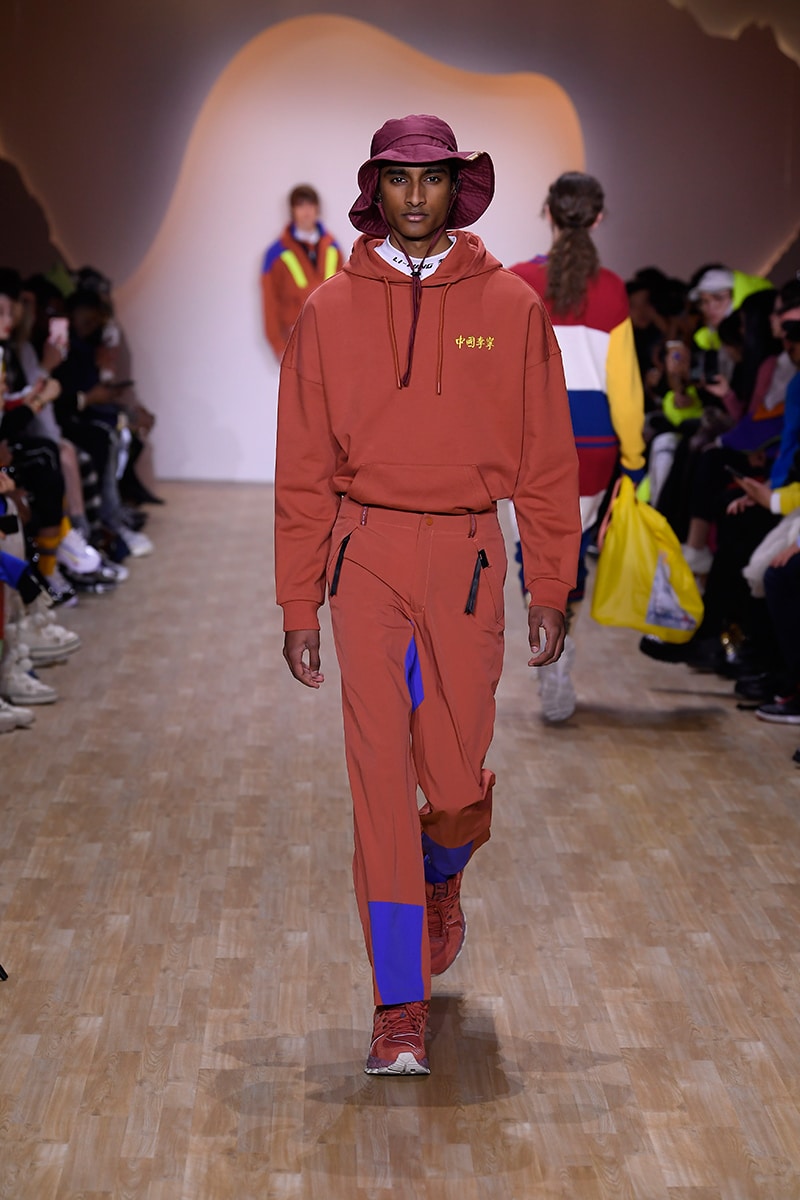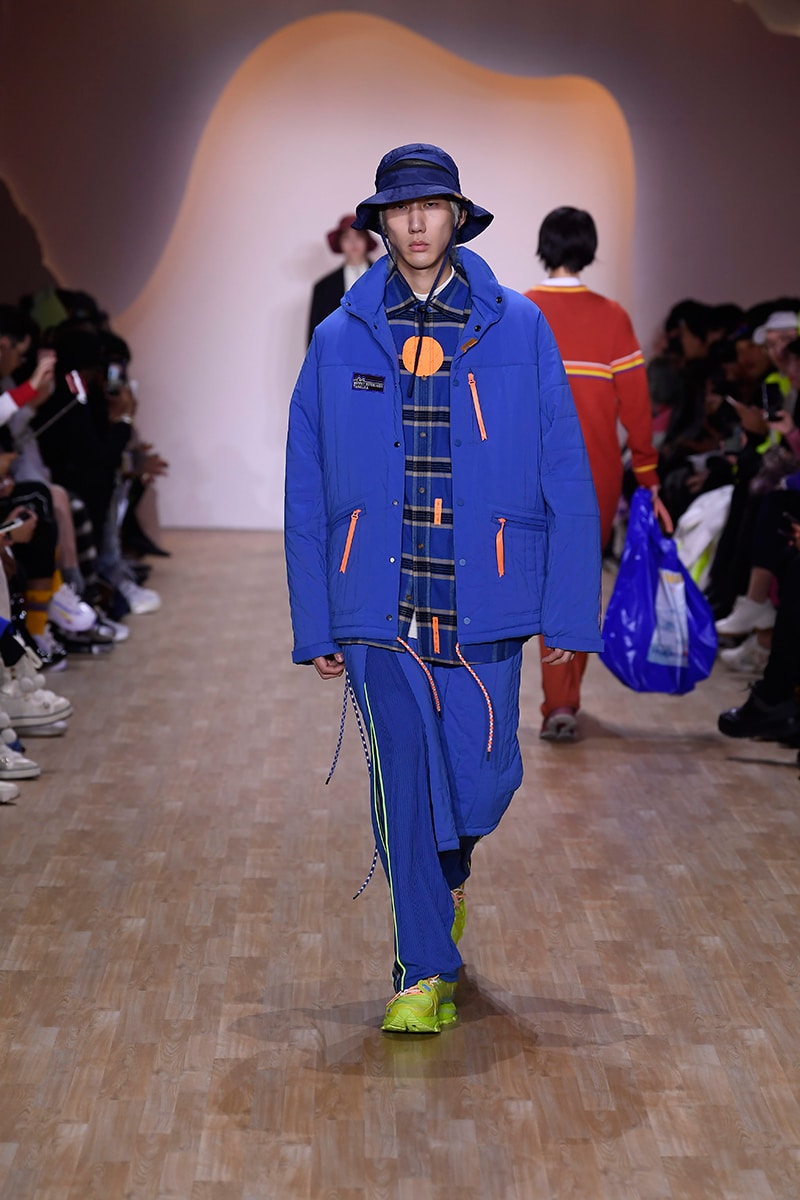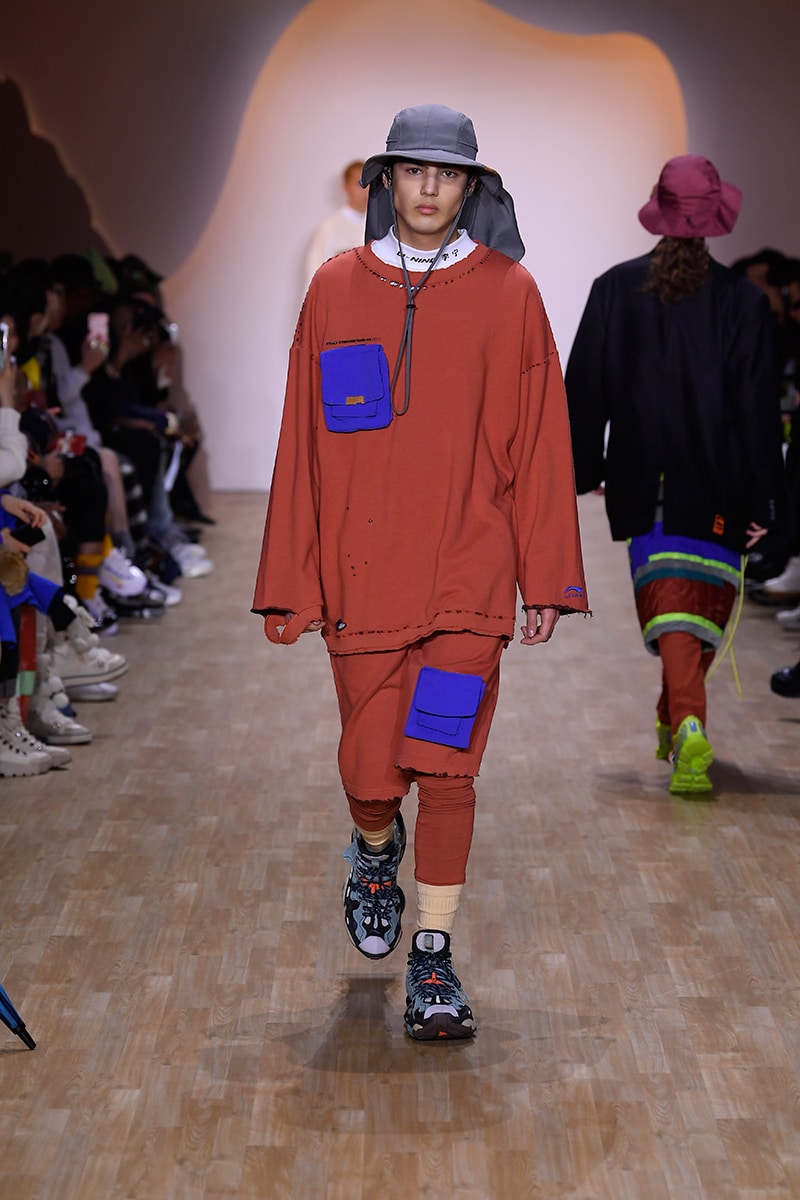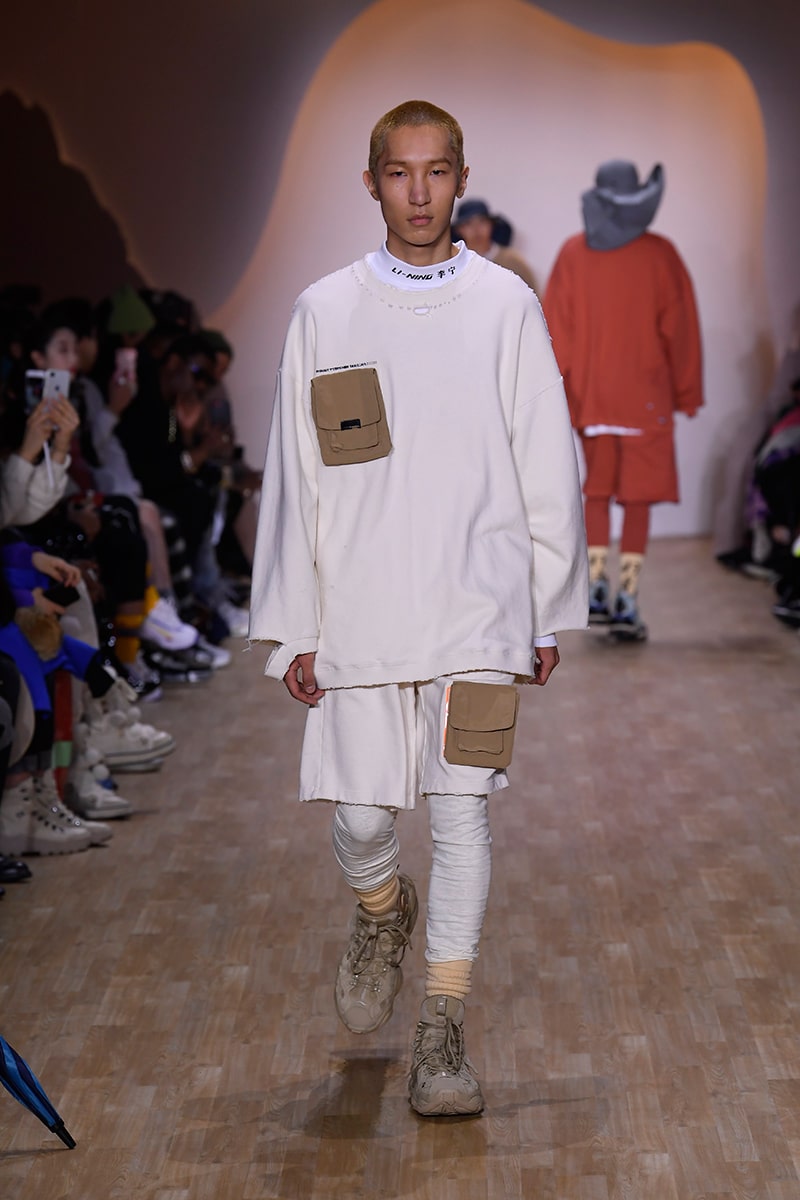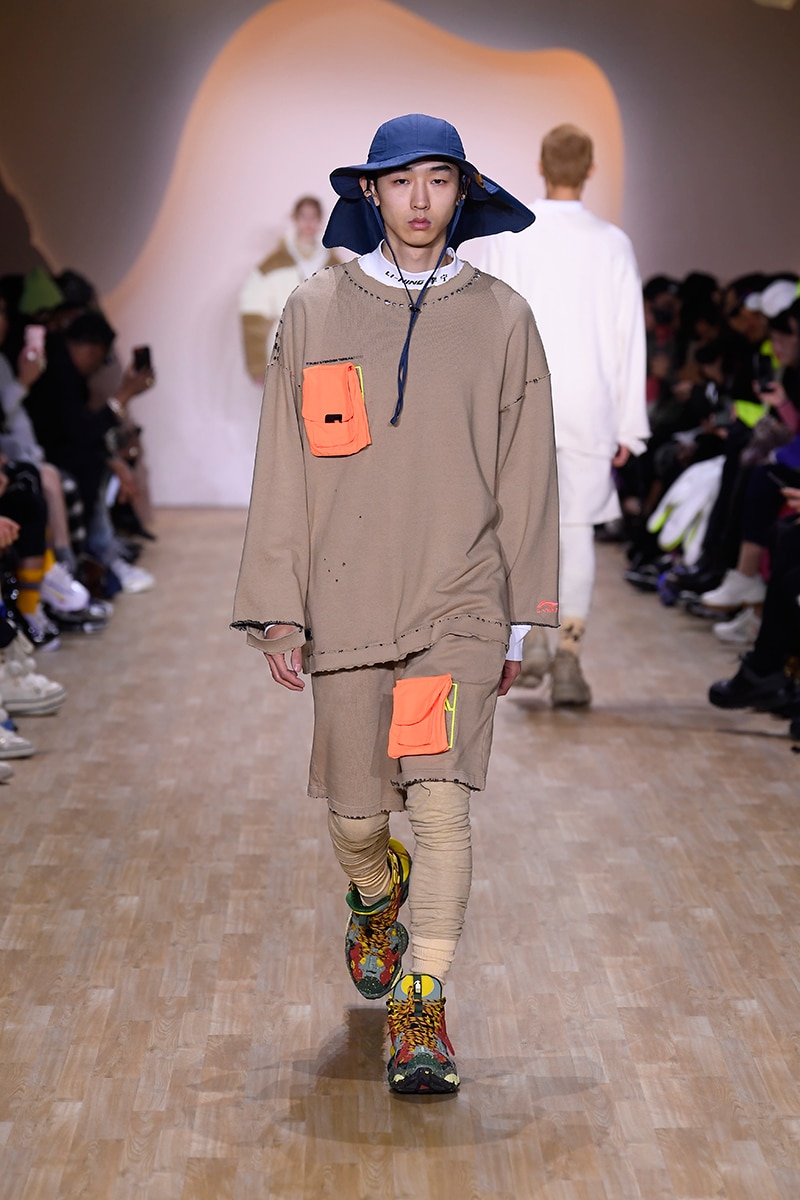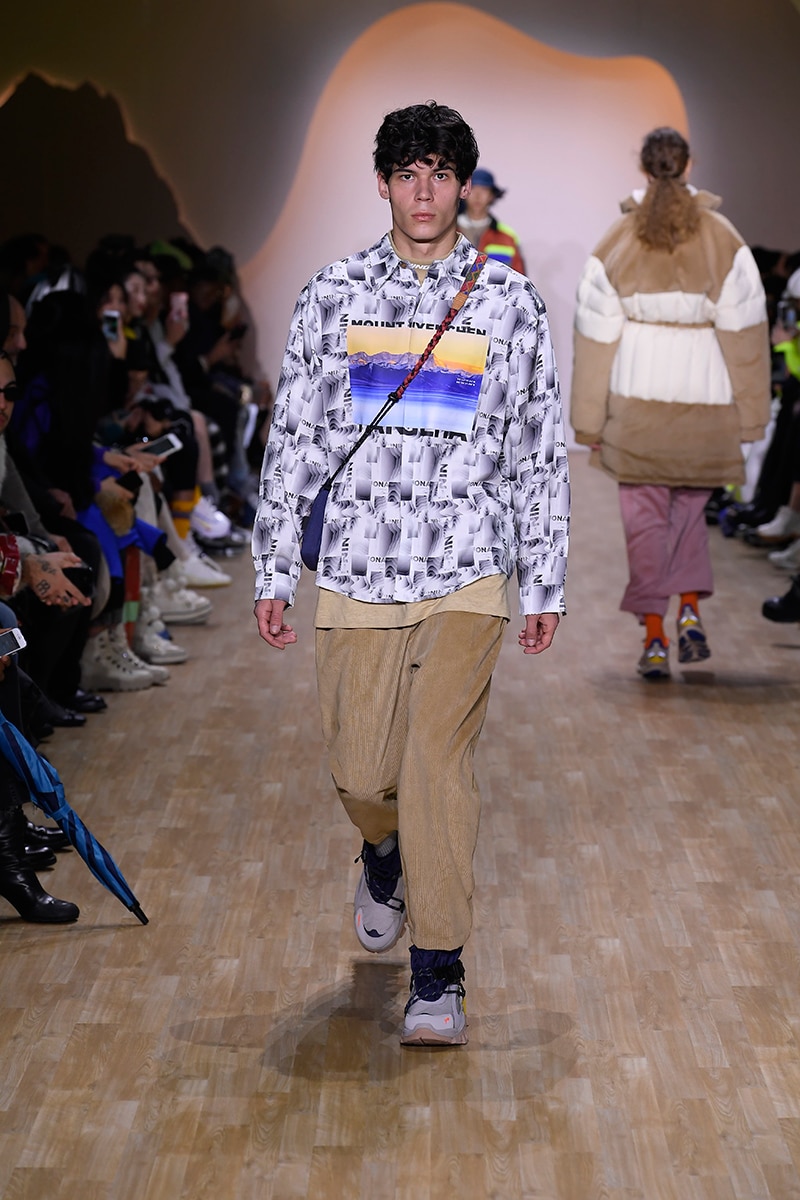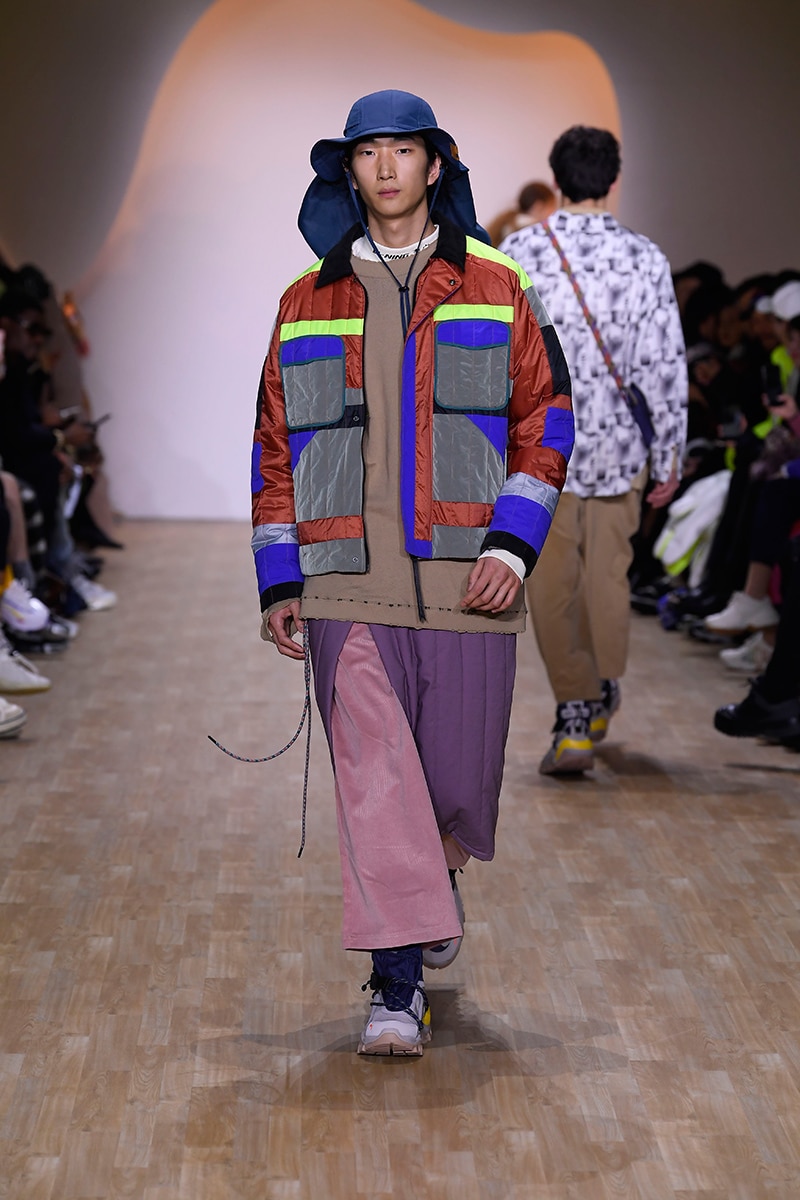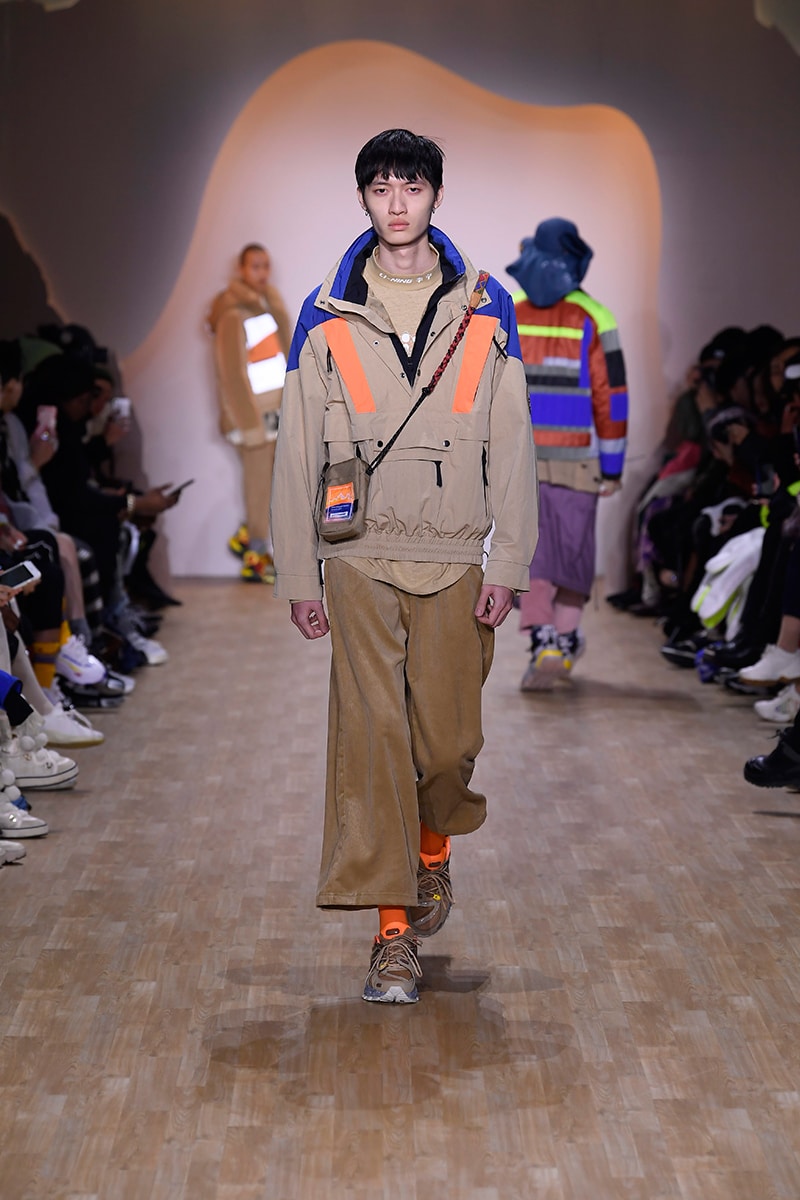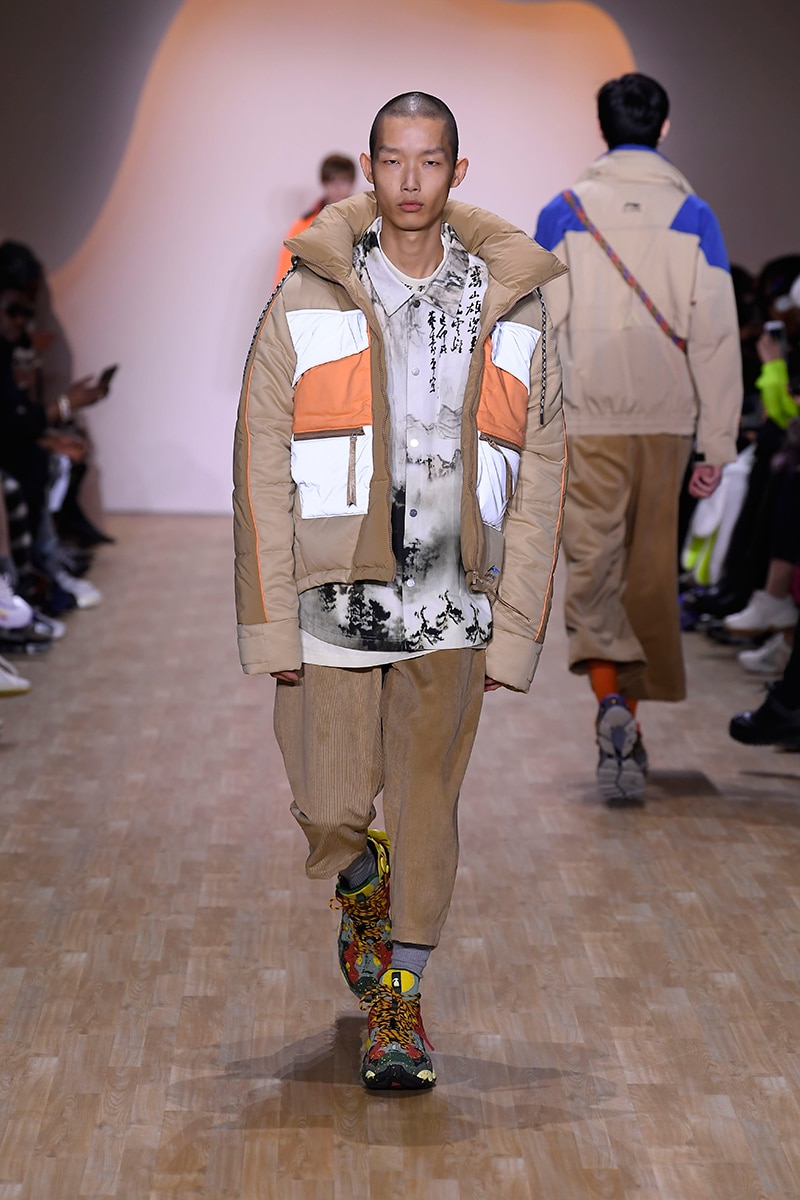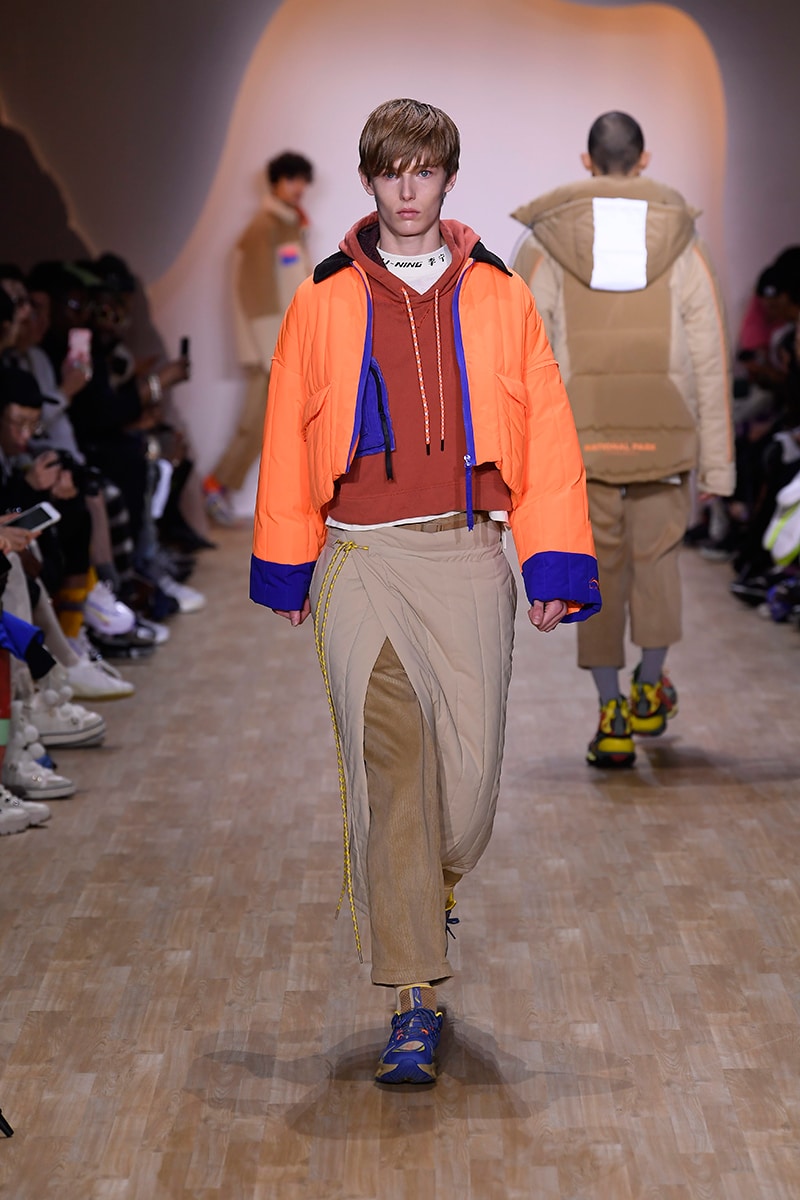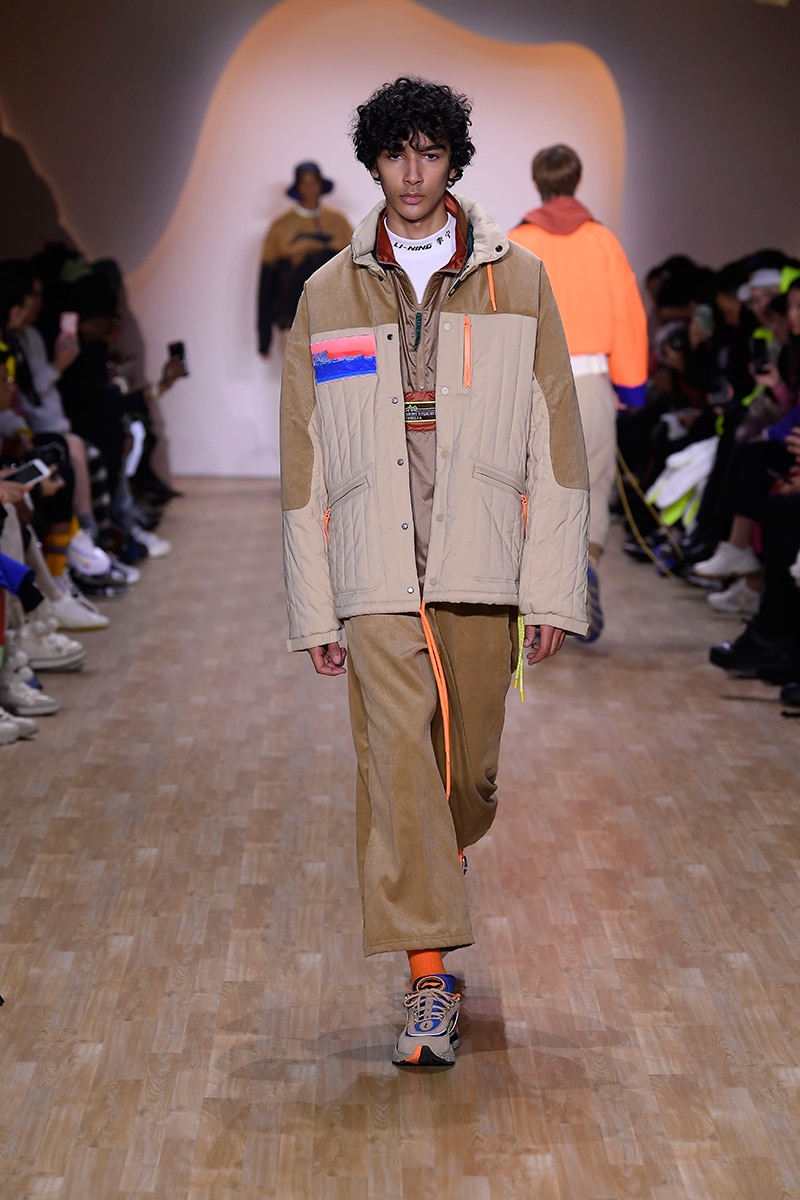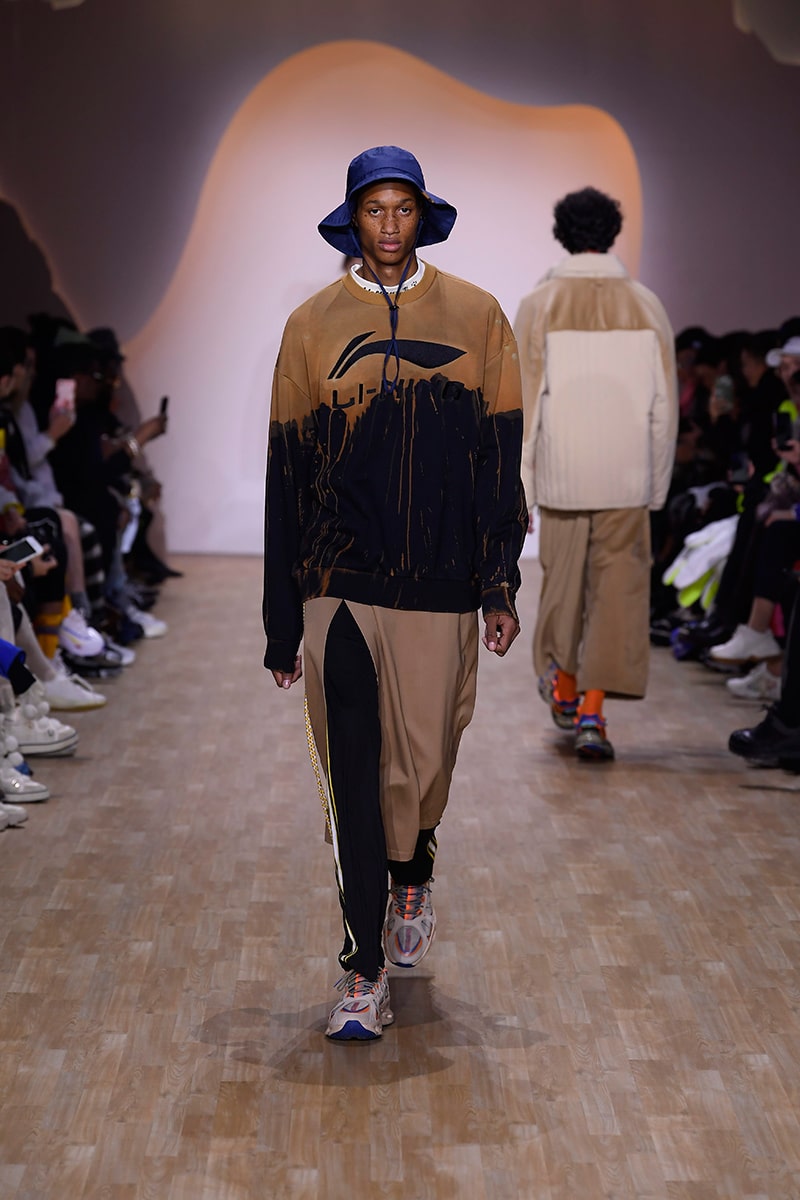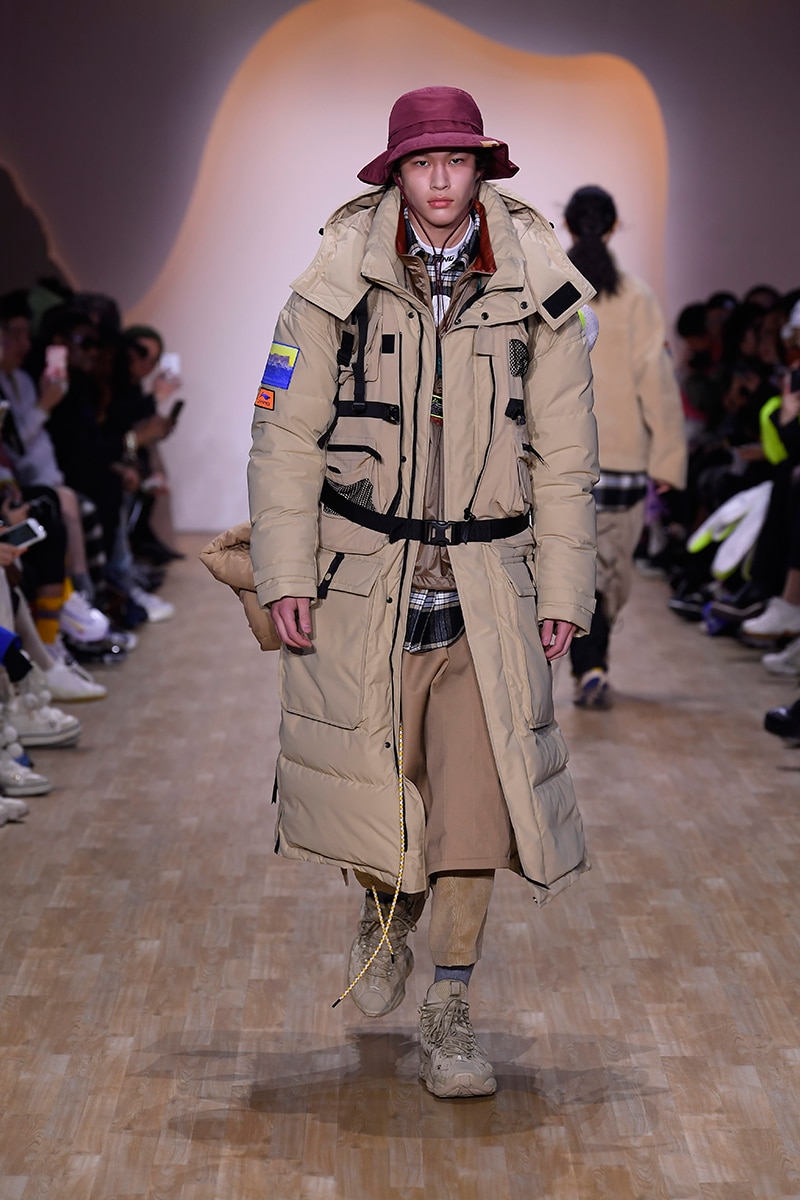 For Fall/Winter 2019, the Chinese sports pioneer Li-Ning translates the vast beauty and dynamism of China's national parks and landscapes into a meditation on humanity and nature, positioning our place within today's fast-paced world as walkers, wanderers, and explorers.
This season's elevated offering views contemporary life as experienced within three worlds—the city, the country, and the journey between the two. These three chapters serve as the structure for the collection, and each is expressed through distinct silhouettes, graphics, and fabrications, which are often weather-resistant. A directional color palette veers from muted earth tones to searing fluorescents.
In representing the journey, Li-Ning honors China's most magnificent national parks by rendering their images as bold graphics on T-shirts, sweatshirts, anoraks, and coats. A utility-inspired aesthetic is central to the pieces within this chapter, as evidenced by multi-fabric, multi-pocket, and modular designs intended for multipurpose use in a range of environments.