"The youth is the hope of our future." – José Rizal, poet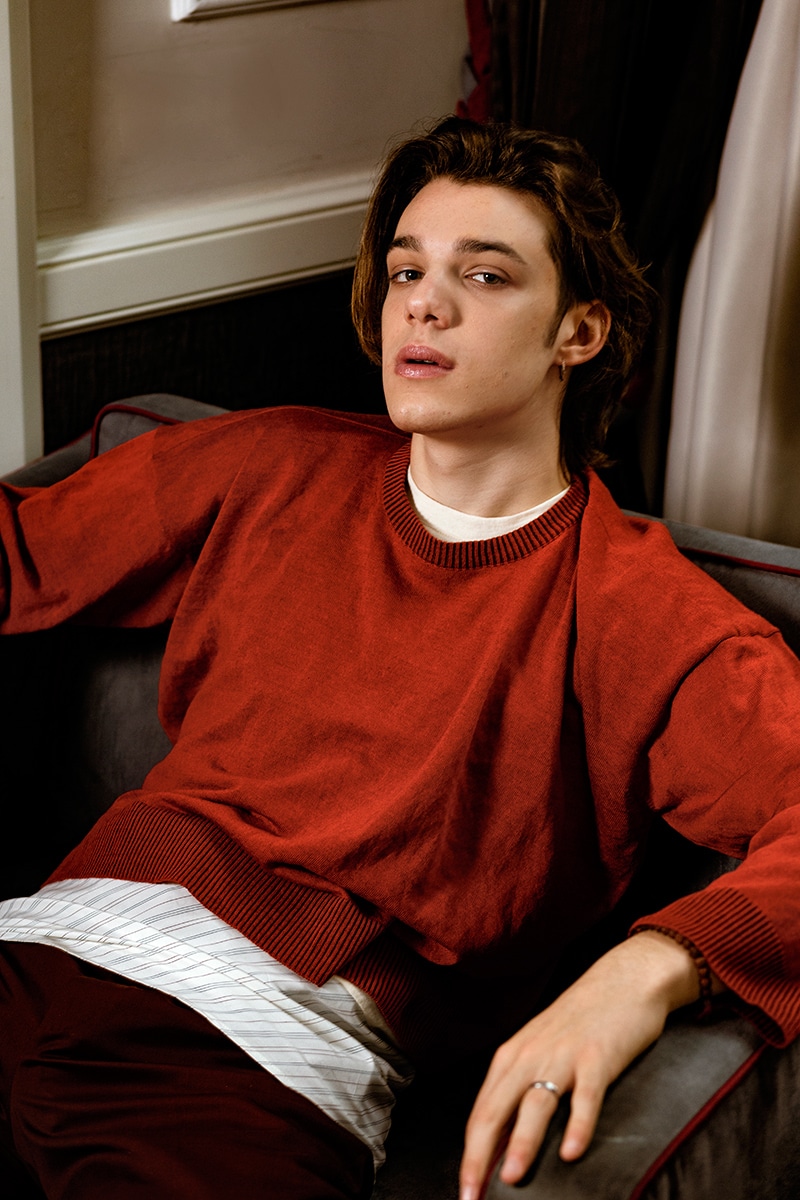 Matteo Oscar Giuggioli is eighteen years old: Italian (Milanese), punchable-face, actor. His destiny is written in his name and he, Oscar, encourages it with passionate enthusiasm, debuting at a very young age in Gli sdraiati, a film directed in 2017 by Francesca Archibugi in which he plays Lombo.
In 2018, he was in Succede by Francesca Mazzoleni by performing the unruly Tom. In a very short time, the film becomes a great public success winning the status of teen-cult and turning our Boy into an idol for the new generations.
We met him a few weeks ago on the occasion of the exclusive photo shoot directed by Davide Musto in which he pretends to be a capricious enfant terrible and that's what he told us.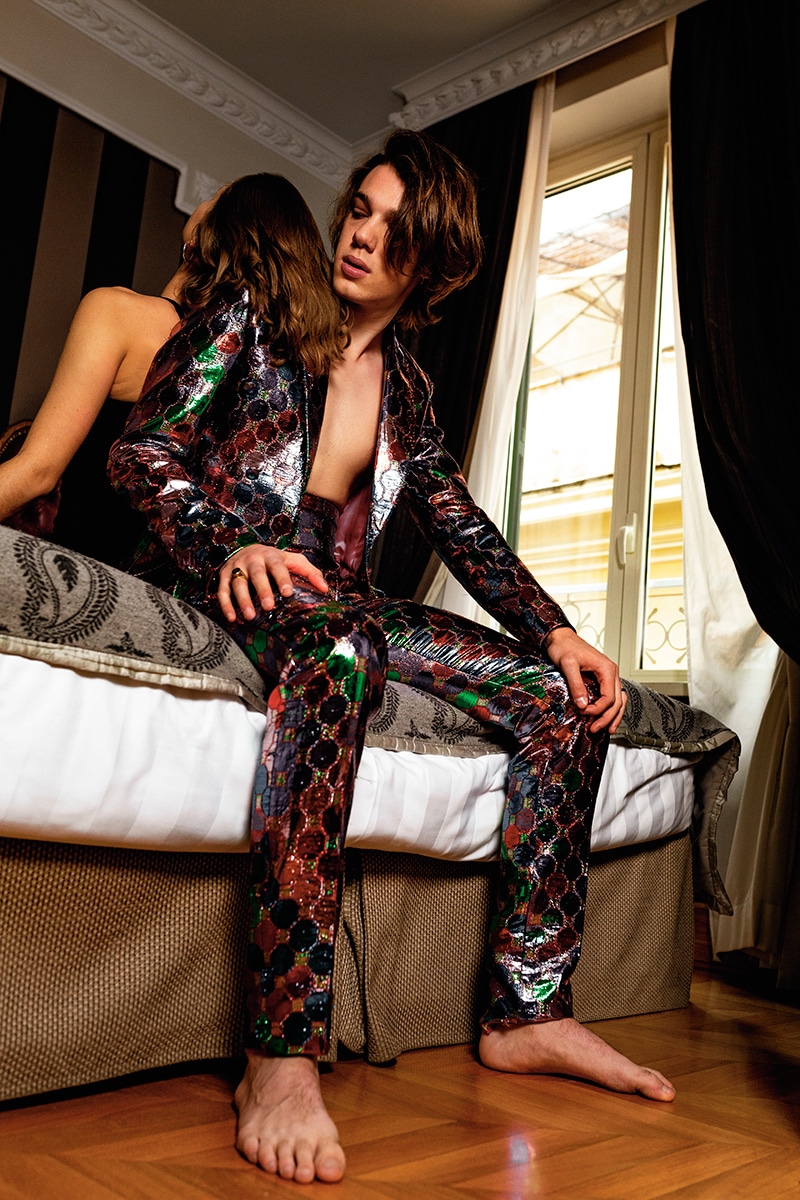 Name?
Oscar Matteo
Age?
I was 18 on the 31st of December
Three adjectives to describe yourself.
Three only?? I'm transparent, curious, sincere, stubborn, generous, magnanimous, likable, elegant… shall I continue?? Ahahahaha…!
Instagram?
Of course, @matteo_oscar_giuggioli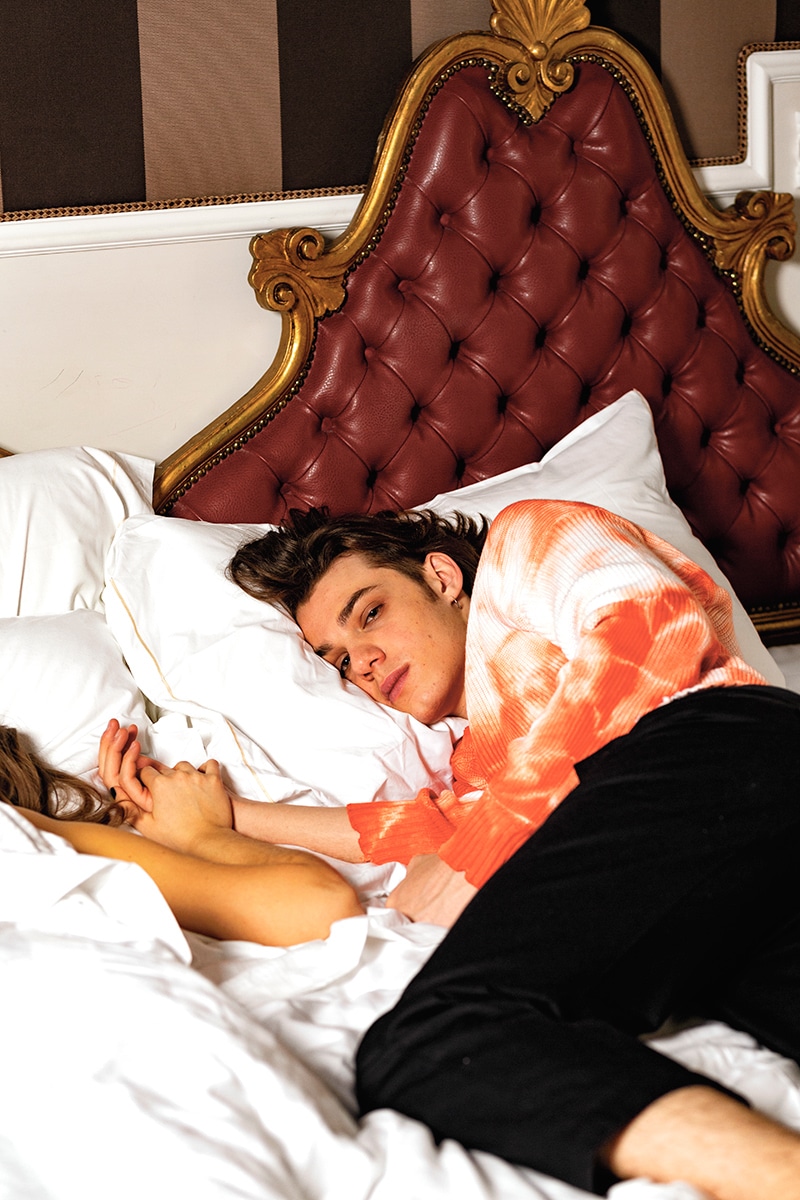 Hometown?
Milan
What's the best thing about your hometown/country?
Its rhythm. It makes me feel alive and full of beans.
Birth-sign?
Capricorn with ascending moon in Virgo.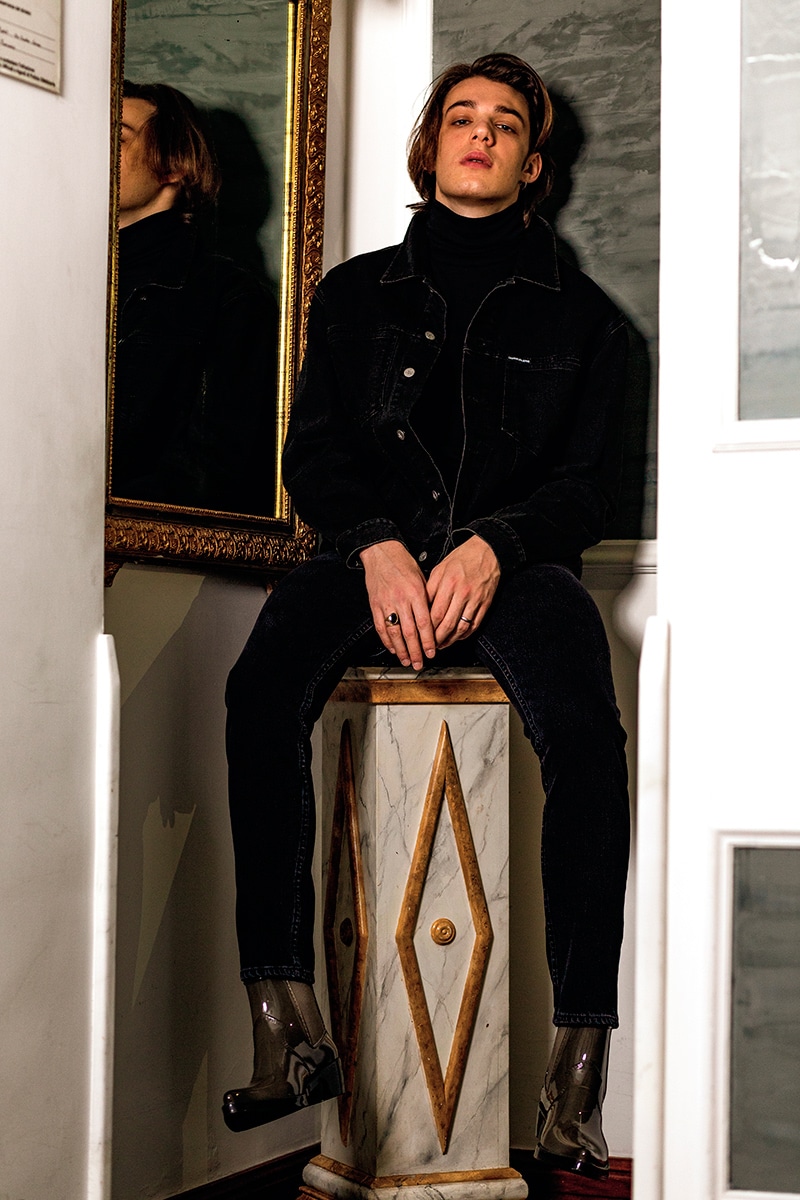 How and when did your passion for acting born?
It began as a "game" with attending theatre lessons early on in secondary school, although I've been educated to cinema, performing arts and arts in general since a very young age.
First acting job?
Couch Potatoes/Gli Sdraiati by Francesca Archibugi.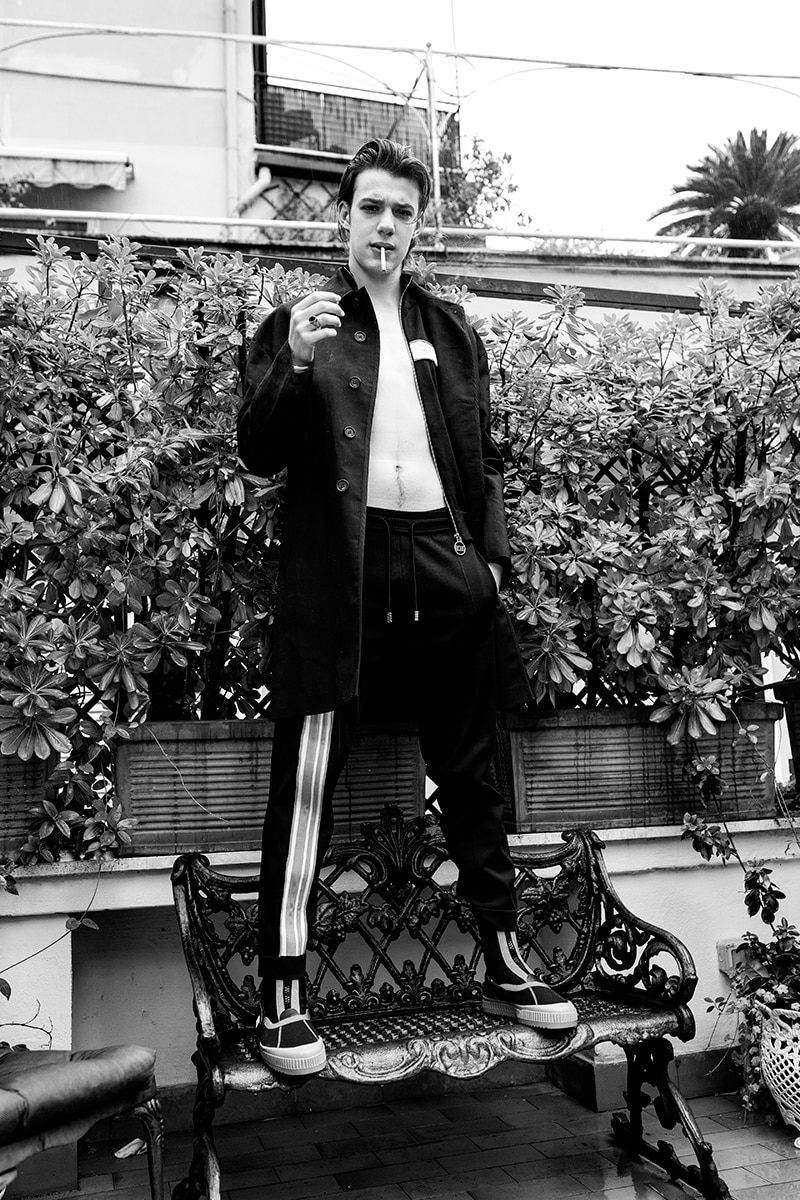 You're really young but what would you be doing if you weren't an actor?
I think I'd have been a pharmacist. There's always been some sort of undeclared attraction. But it gives me the impression of being a relaxing, clean and honest job.
Favorite acting experience so far?
Don't ask me to choose, 'cause I simply couldn't. Each experience has gifted me with great learning opportunities and wonderful memories.
Tell us something your last character.
In my latest role, I impersonate Klaus, a nineteen-year-old who lives within a "difficult" family, hence the reason he's unable to weigh that "fine divide" between right and wrong. He's physically strong but he hides (badly… dare I add… ahahahaha) a number of vulnerabilities. And this will often lead to miscomprehend how he really is.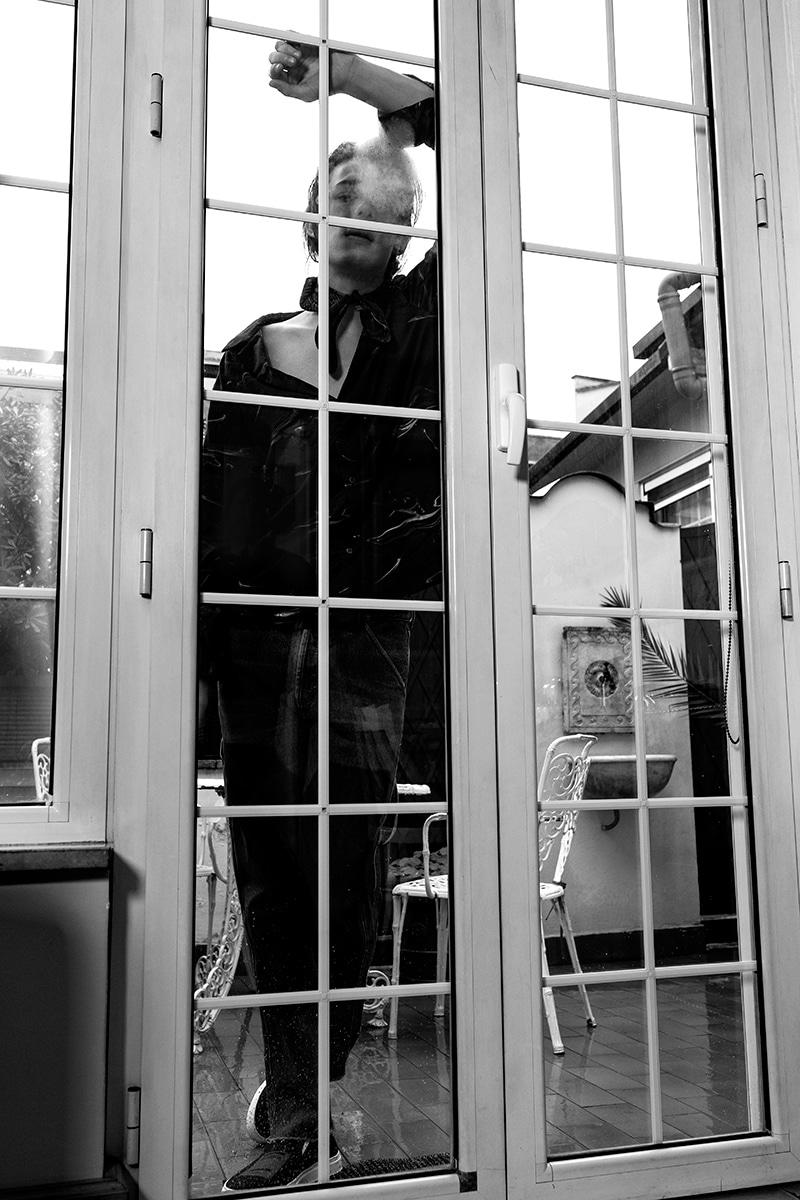 Future projects?
Being happy… What's better than that??!
Favorite things you like doing in your spare time?
Watching buckets of movies, listening to hours of music and obviously… dating girls.
What are you listening at the moment?
I've never had a music "of the moment 'cause music is timeless. I choose based on mood.
Favorite designer or brand?
I love the playfulness in Moschino and the decadent elegance of Gucci.
Favorite movie/TV show?
Narrowing it down to one? Forget it… Even a short list would be too long to contain and define. But if I can squeeze in three faves I'd say The Master by Thomas Anderson; La Strada by Federico Fellini; Call Me By Your Name by Luca Guadagnino. And I've not even lifted the lid on the cookies jar!!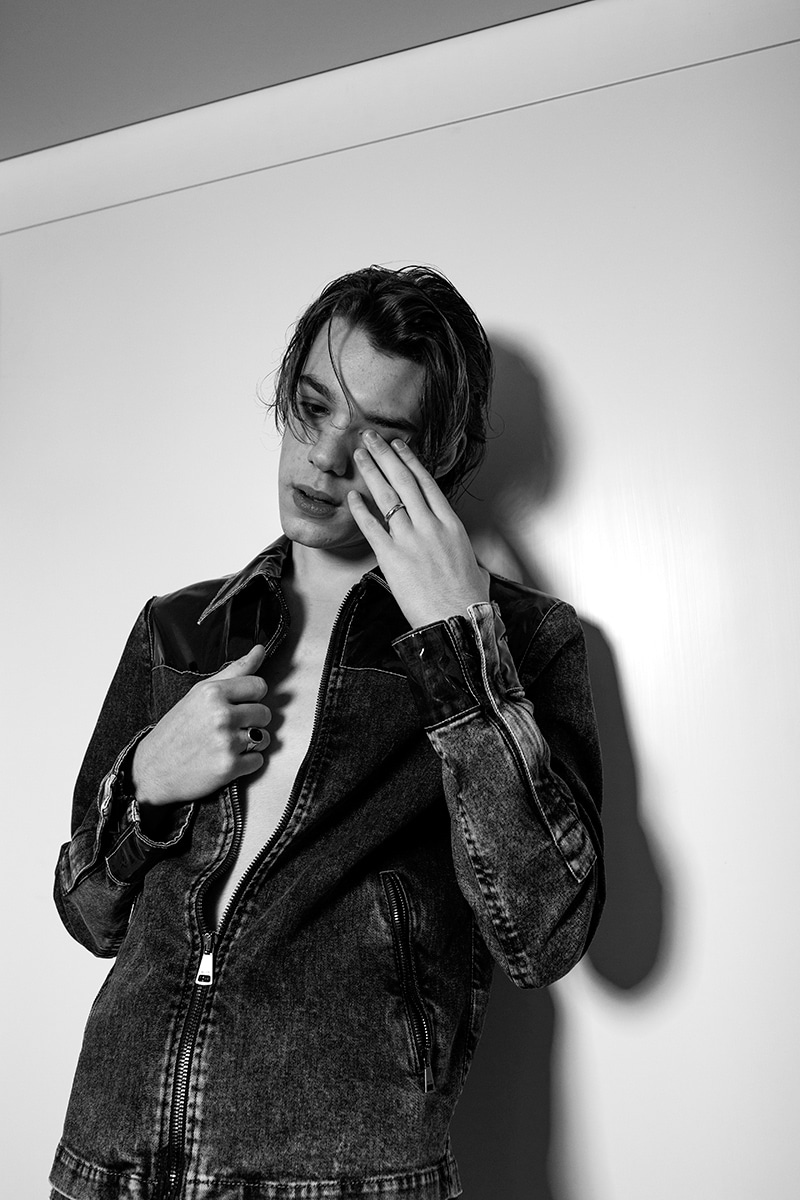 Currently, you're obsessed with/about?
Don't do obsessions…
Place you would love to visit?
At this very point in time, the only place I'd love to spend more hours in is my bed!! Sleep deprivation sucks. So a nice break in the arms of Morpheus… When I wake up I'd travel to the Moon and back!!
What's something uncool that you love anyway?
Going to the movies… ON MY OWN. I just love it!
Last but not least, if you were an animal, which one would you be?
A polar bear. I think I resemble one in certain ways…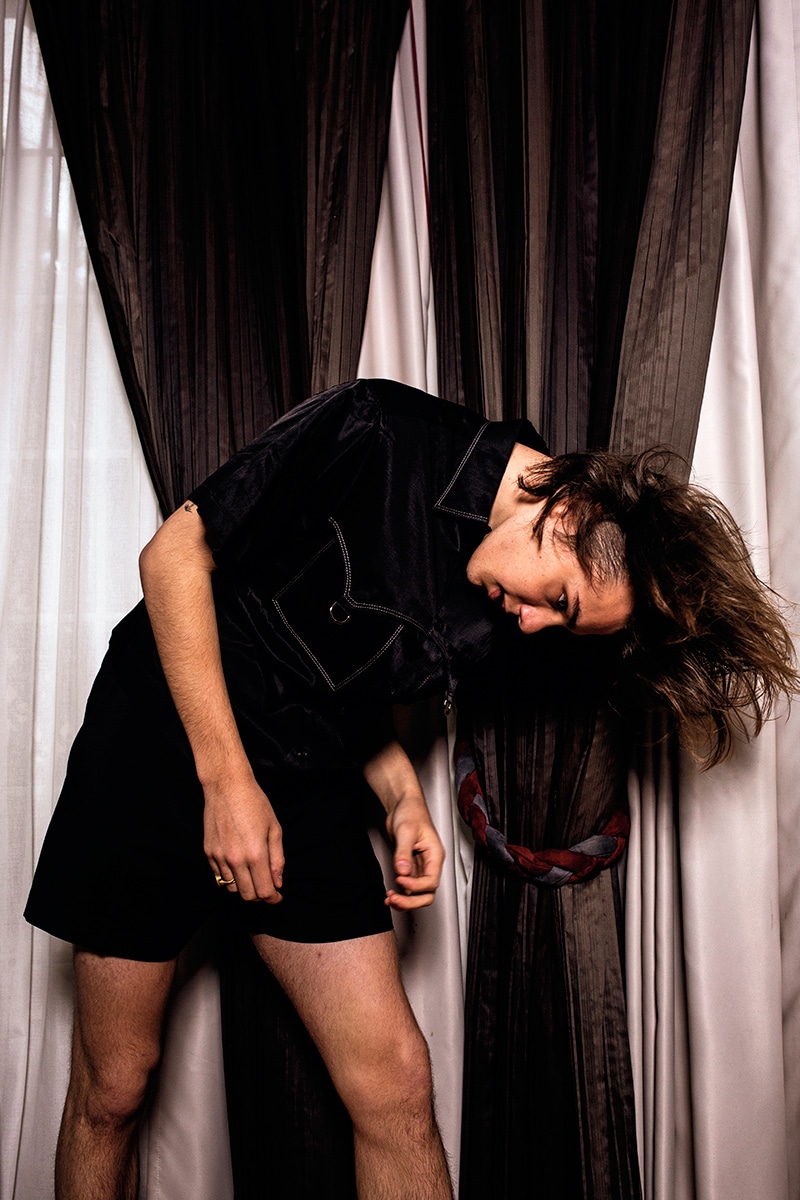 Photographer: Davide Musto
Stylist: Andreas Mercante
Photo Assistant: Federico Taddonio
Fashion Assistant: Lorenzo Spitoni
MUAH: Mara Giannini
Location: The Britannia Hotel @magshotels
BRANDS: Calvin Klein Jeans, GCDS, Lanvin, Marcelo Burlon – County Of Milan, Moschino, N° 21