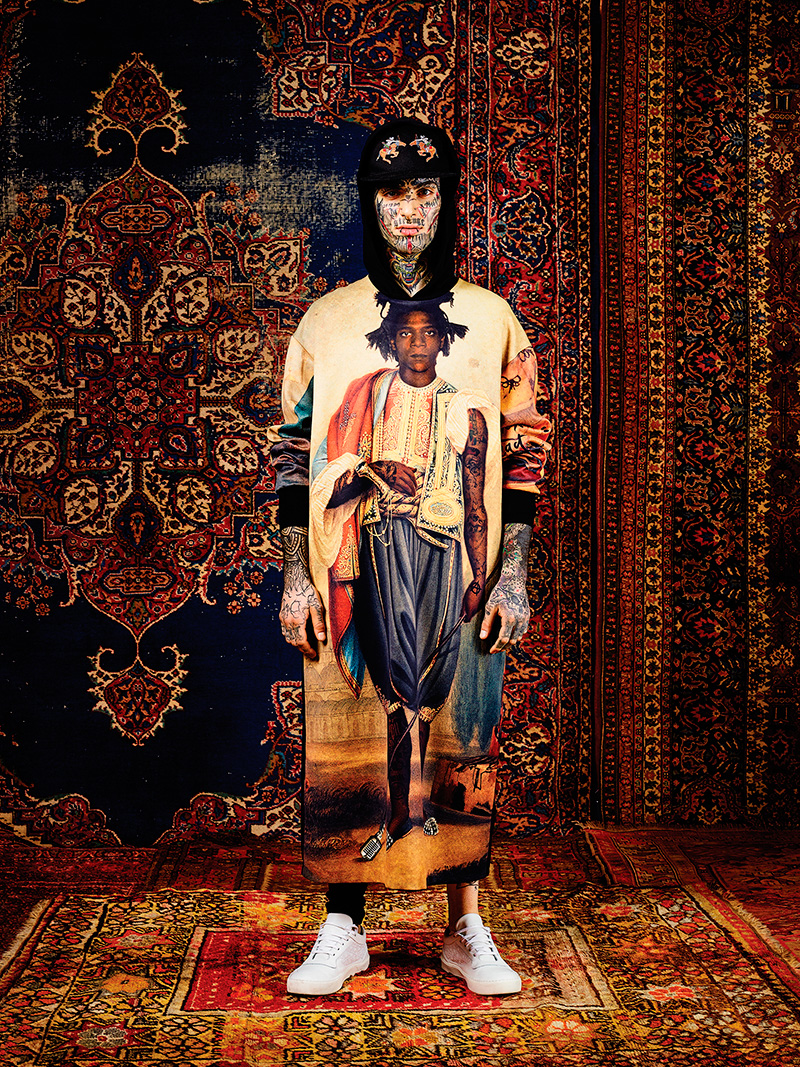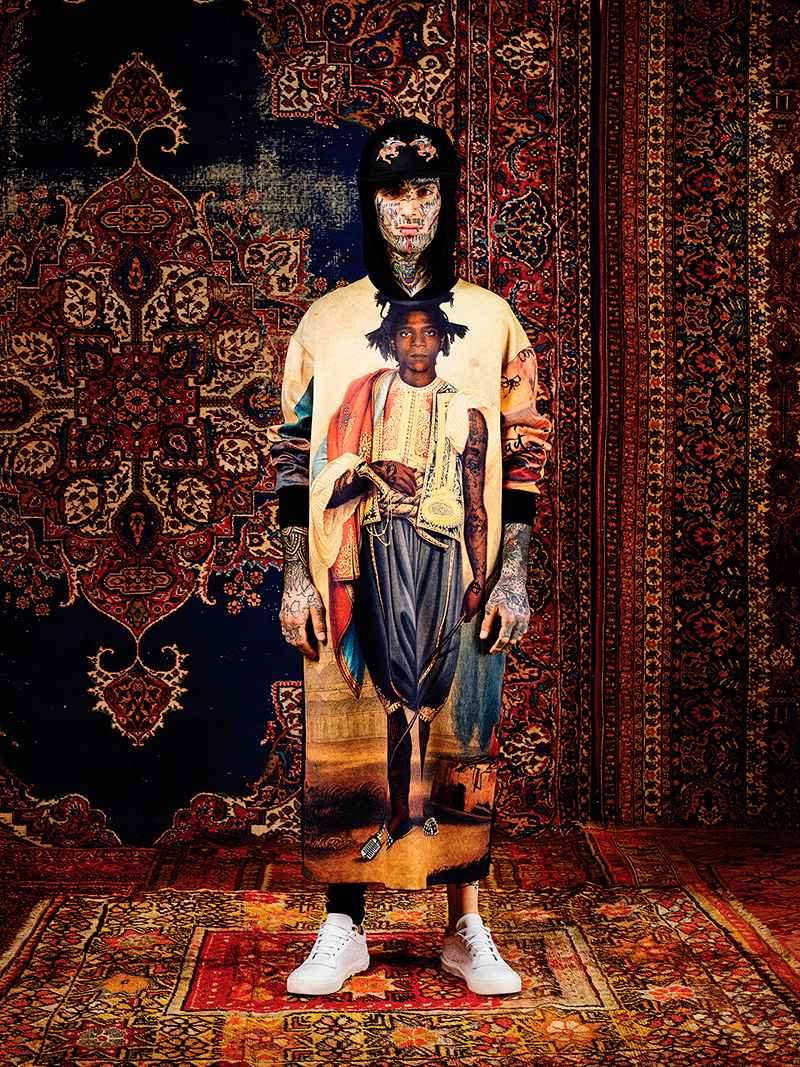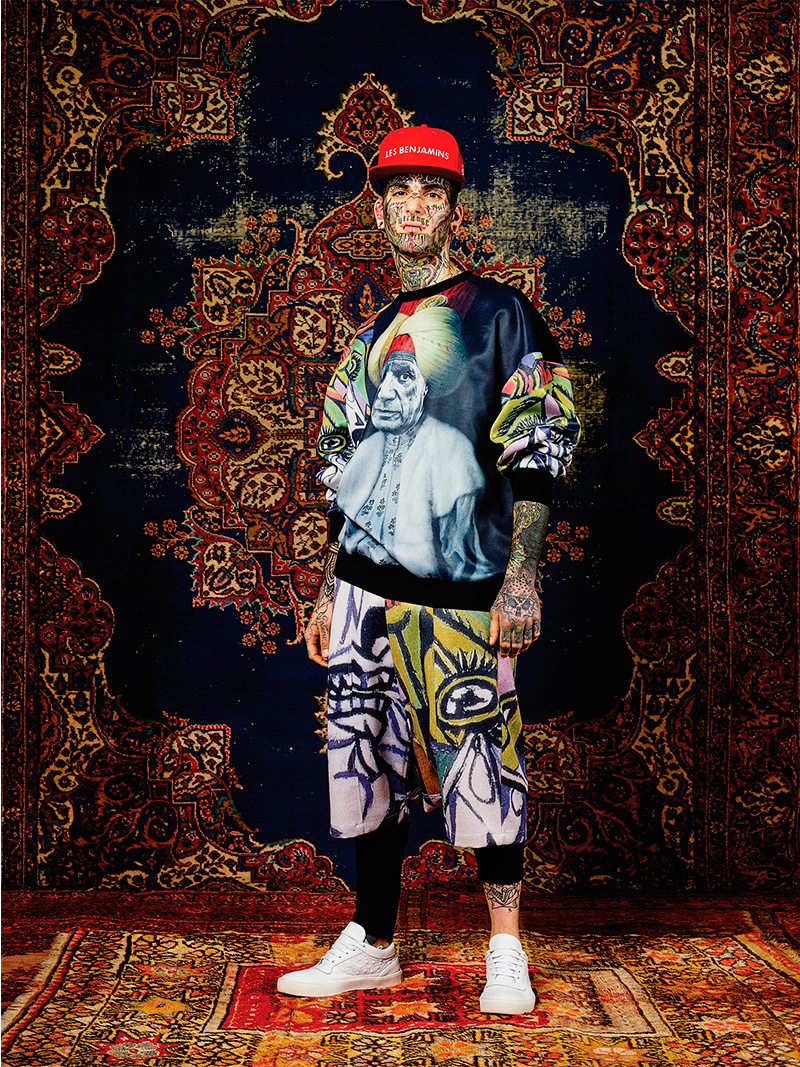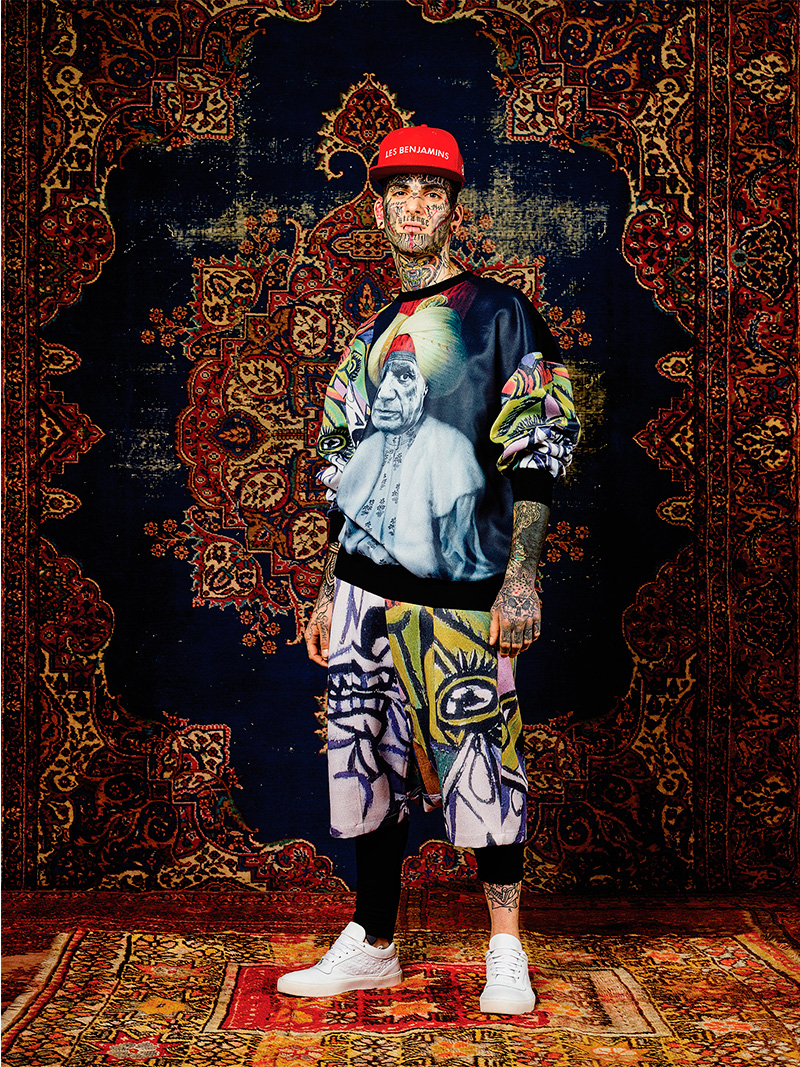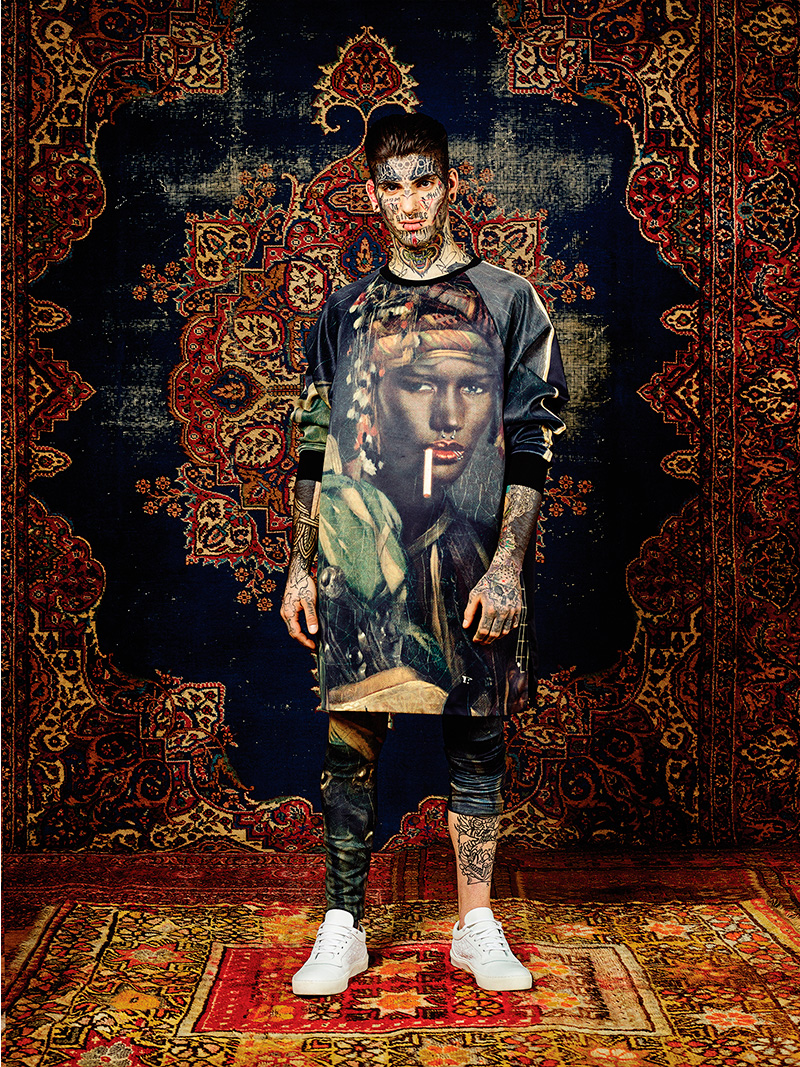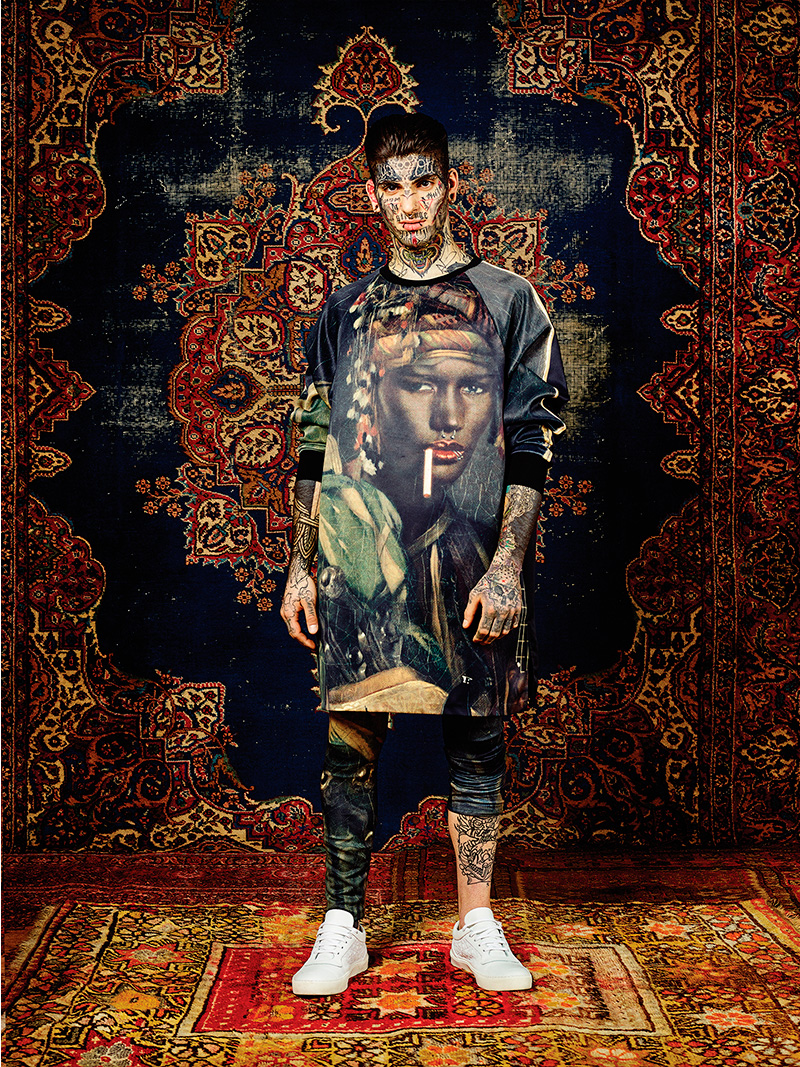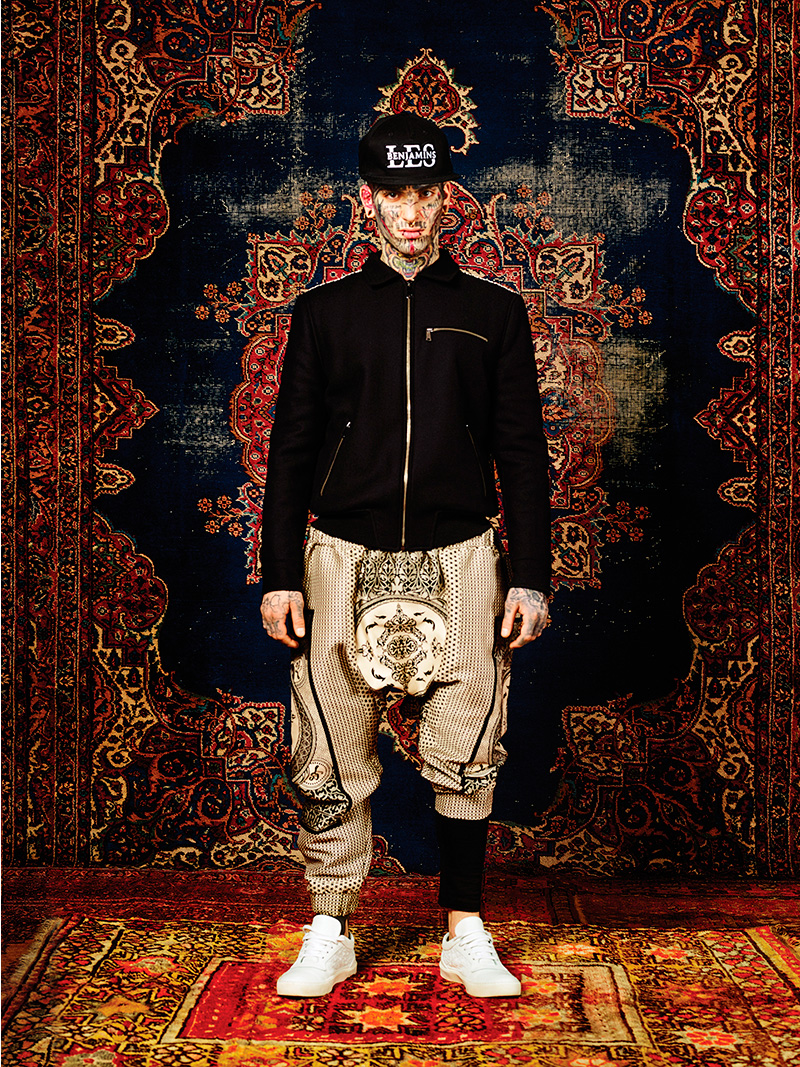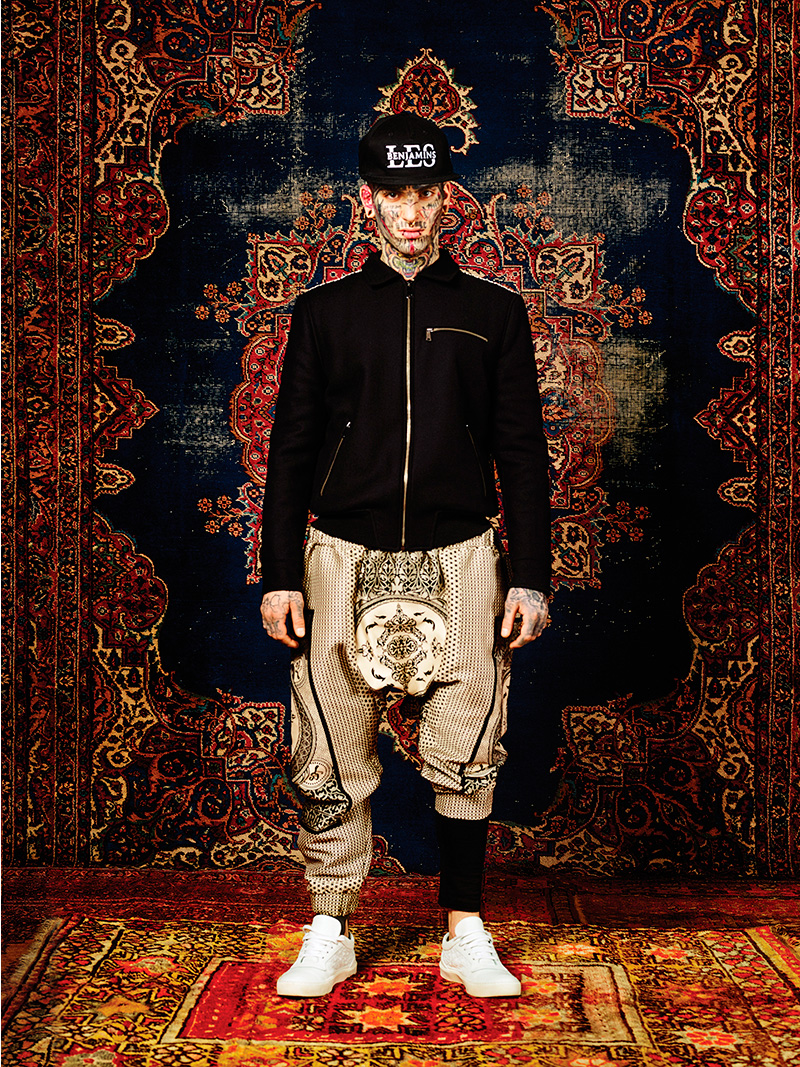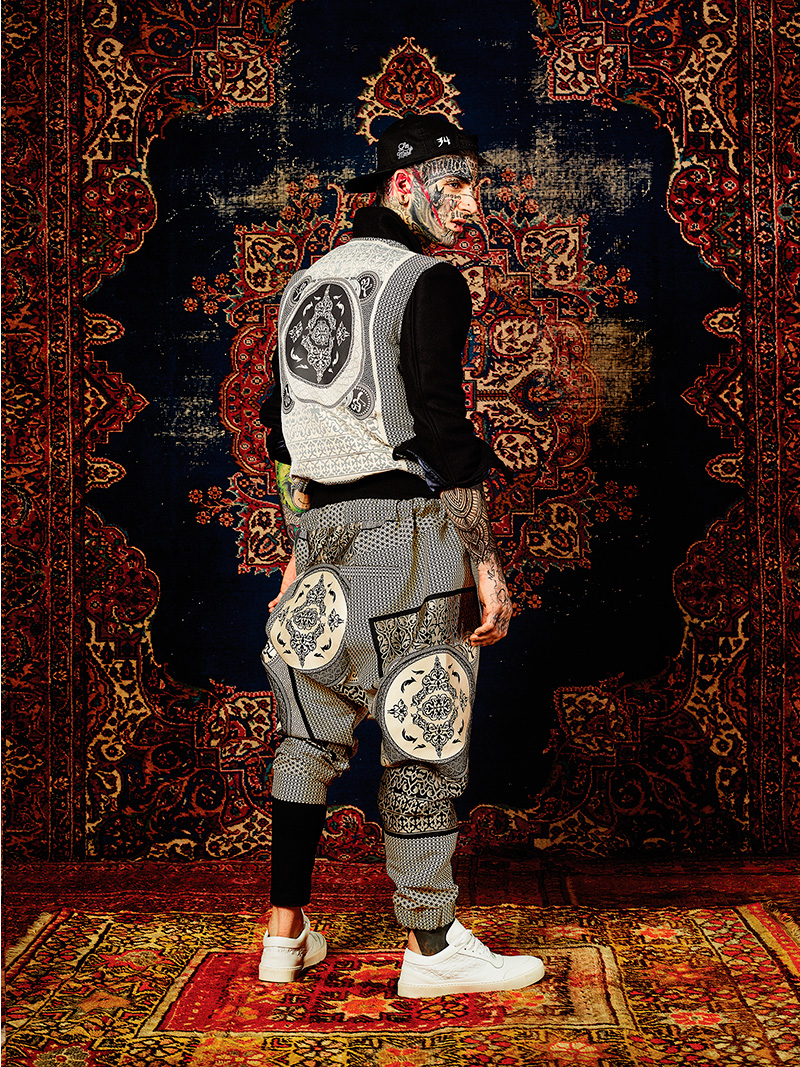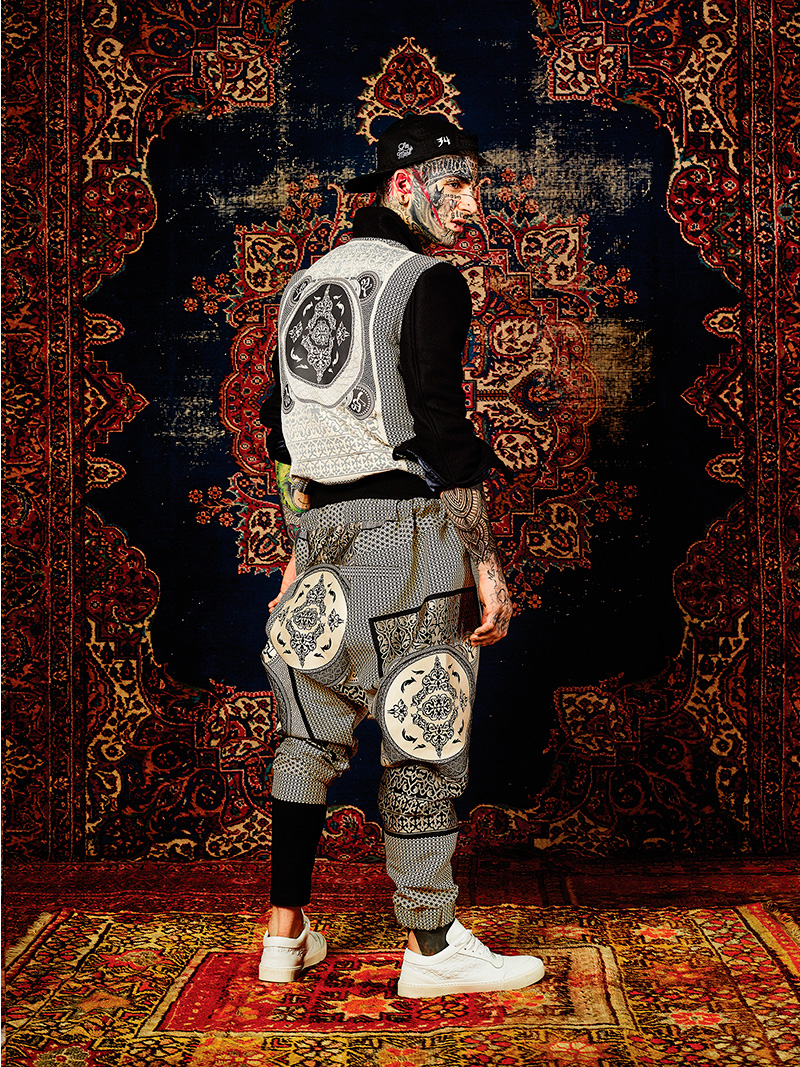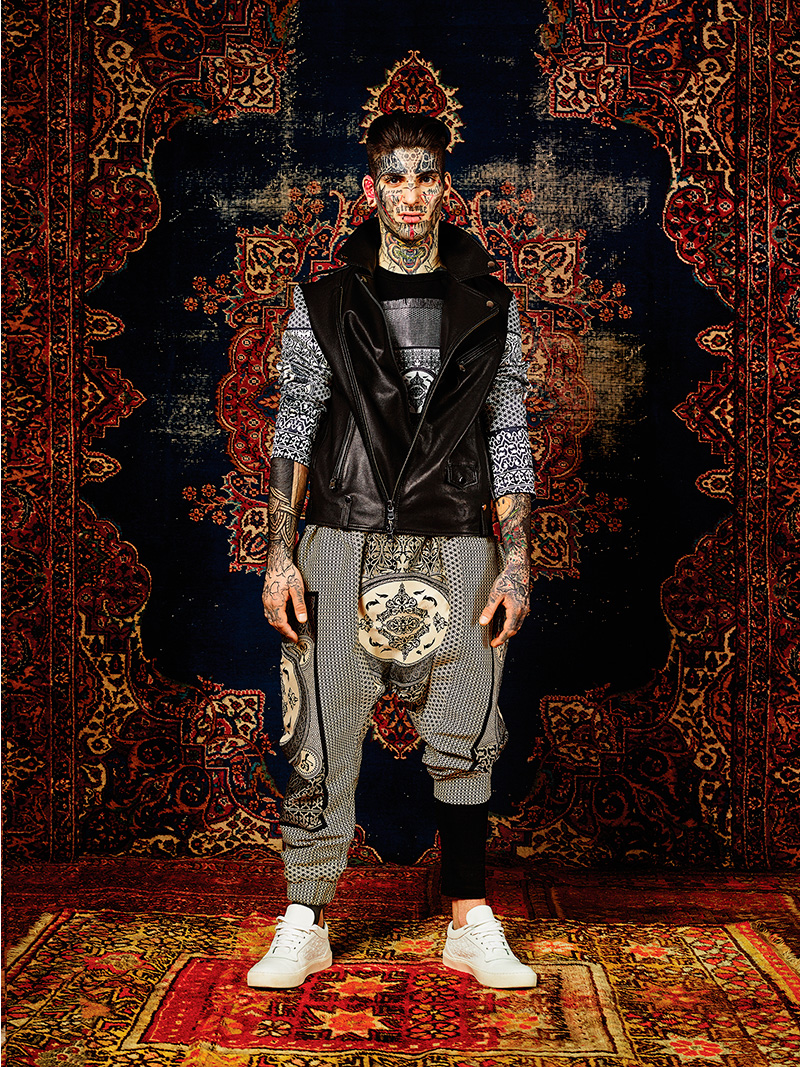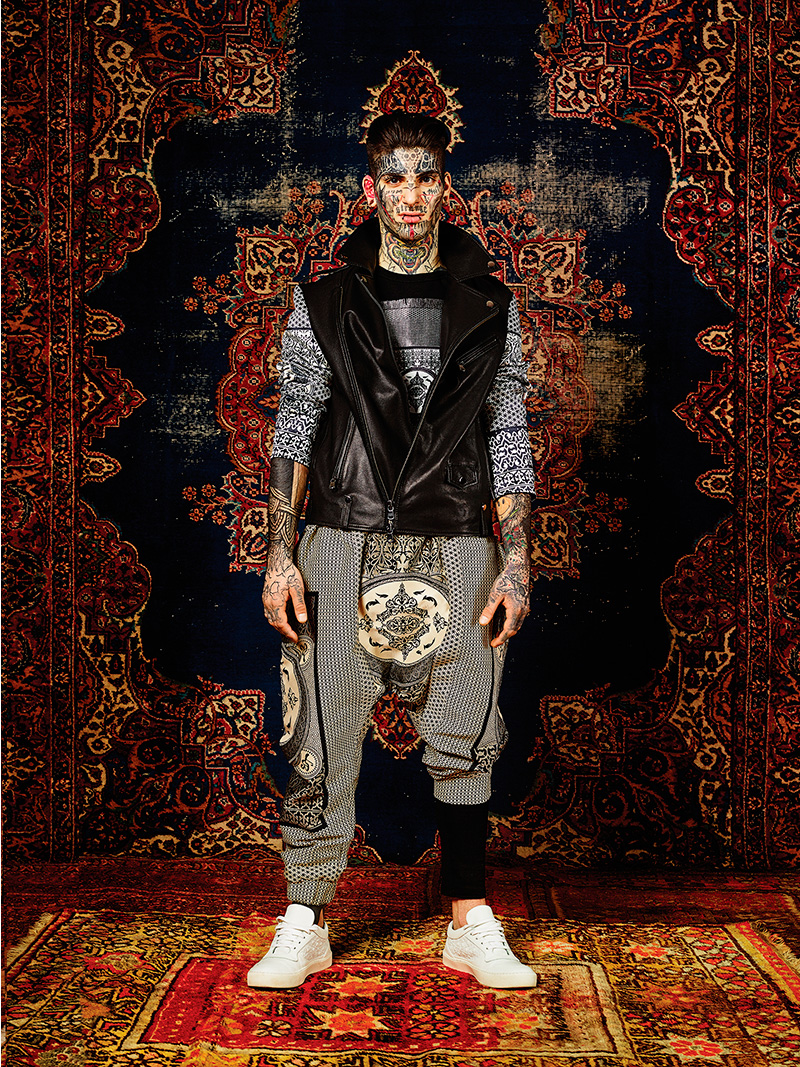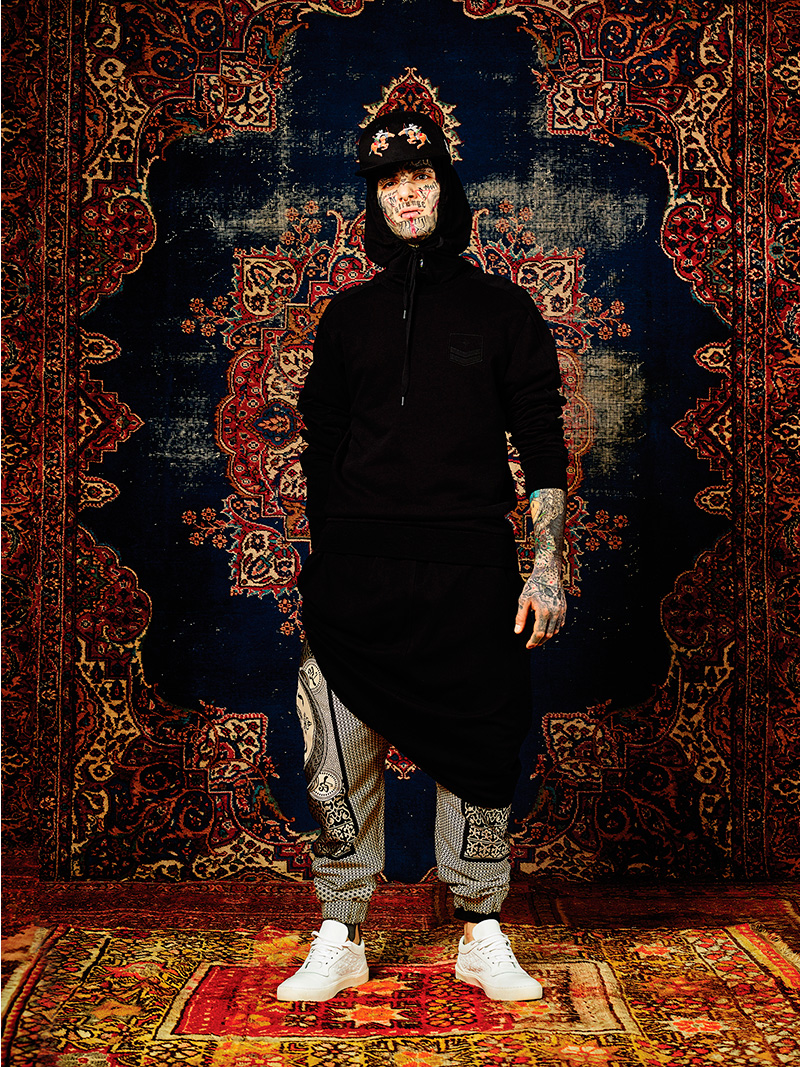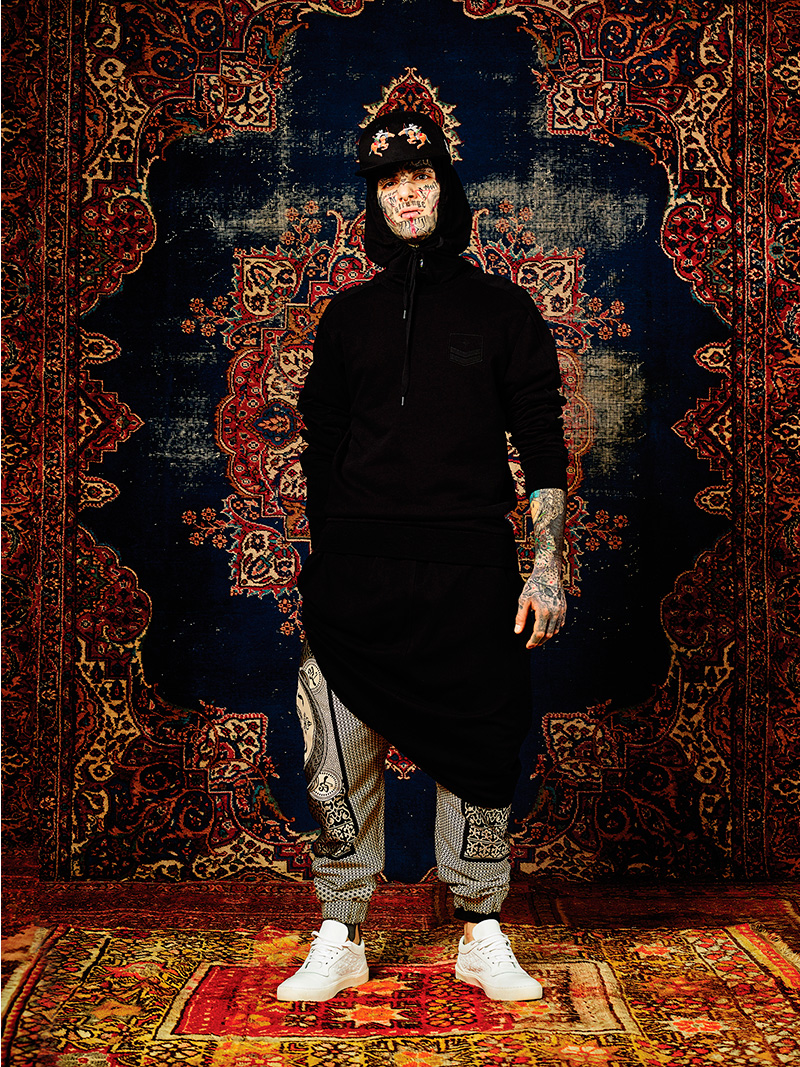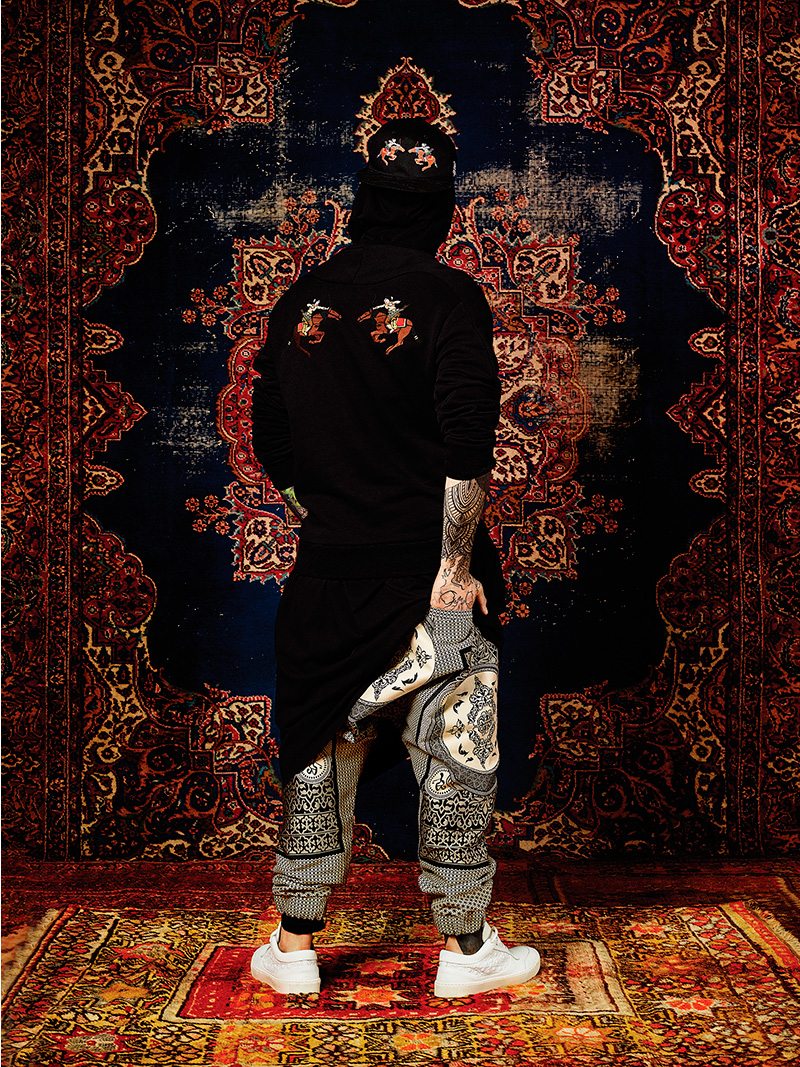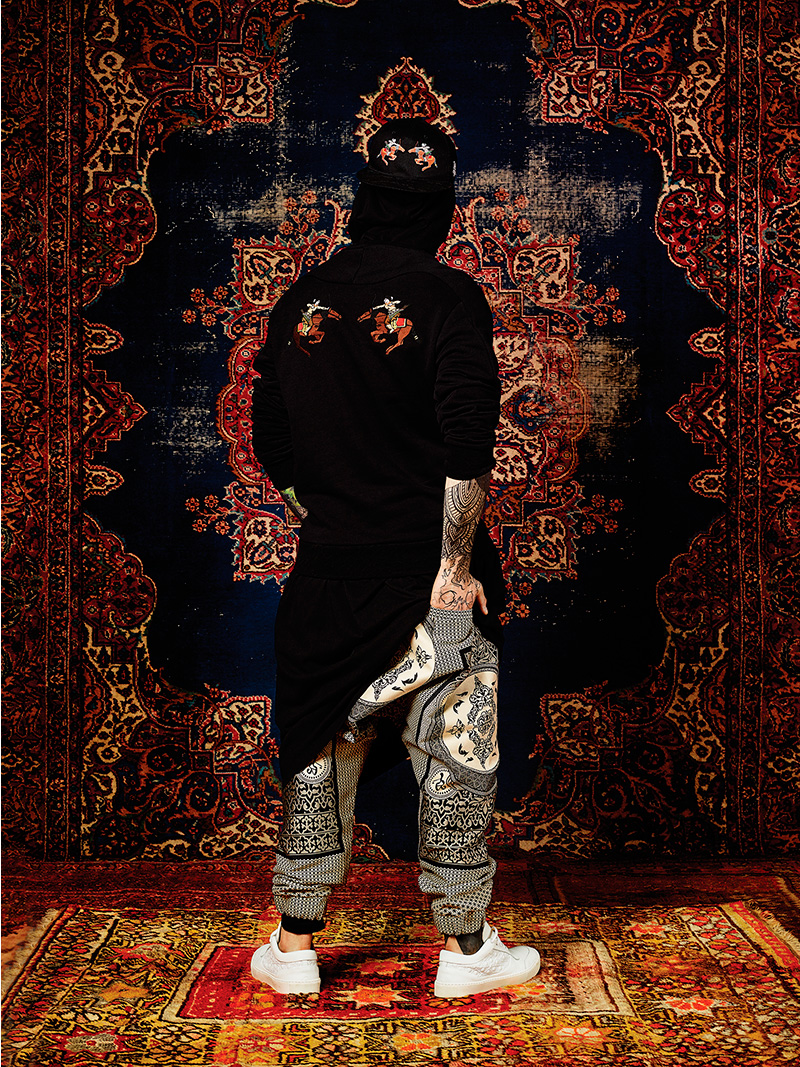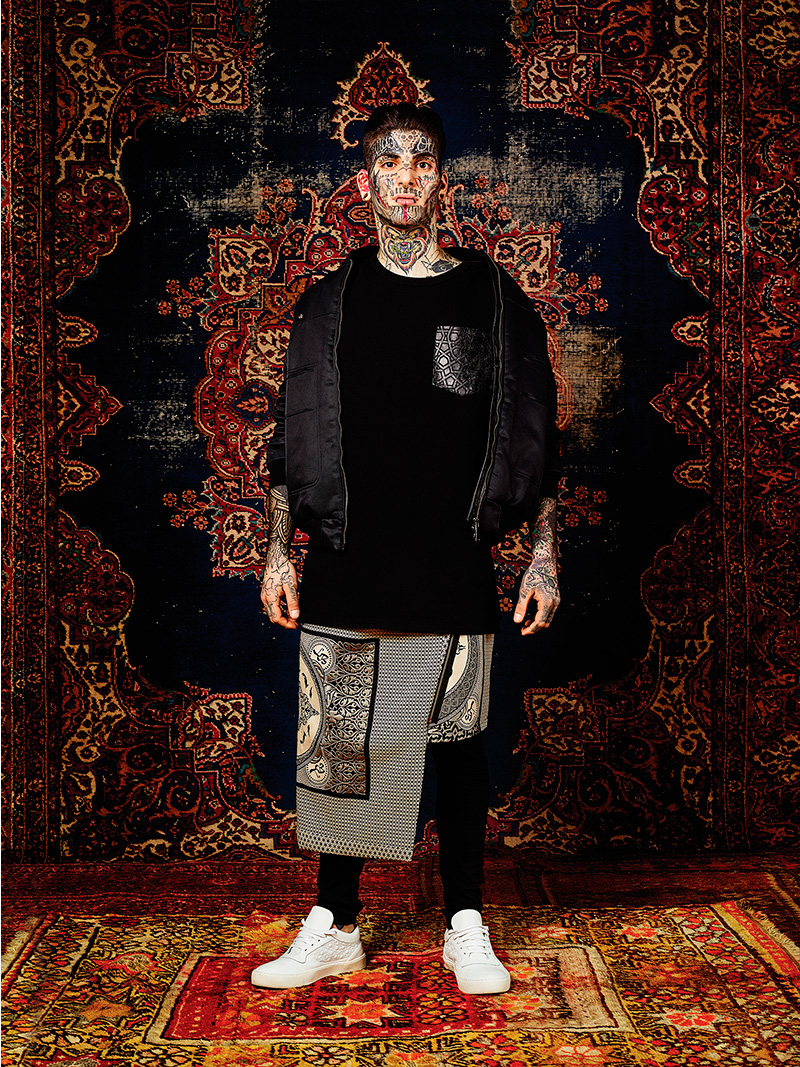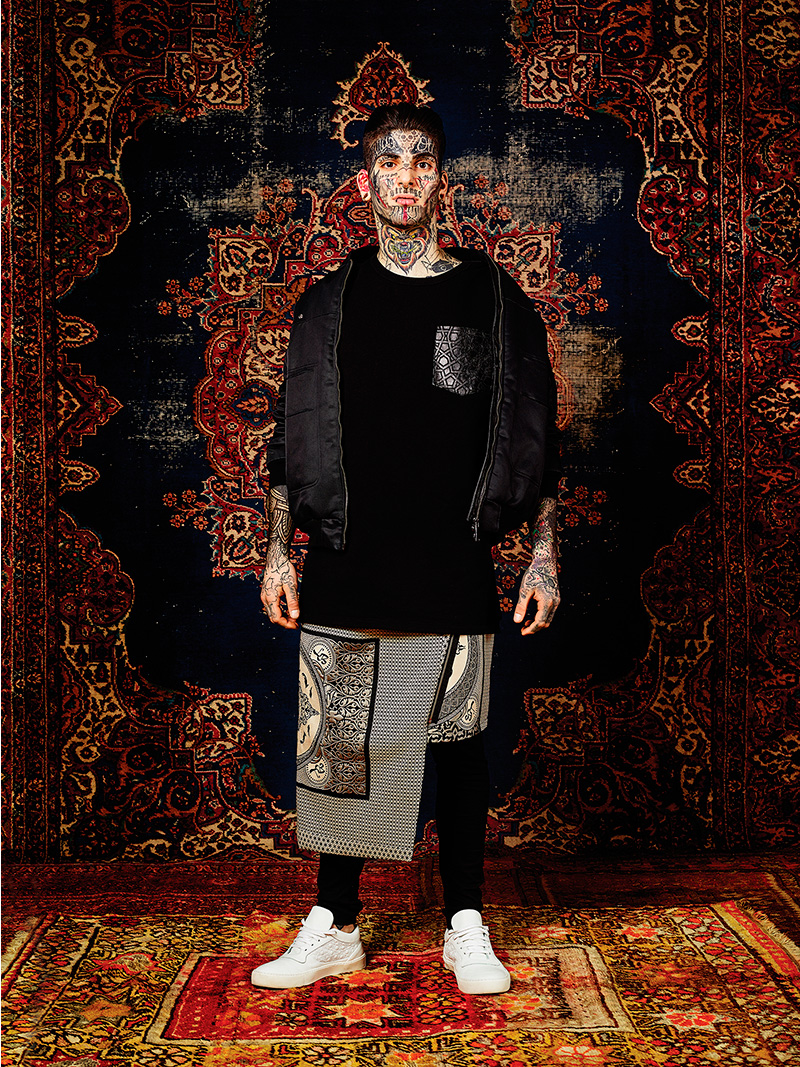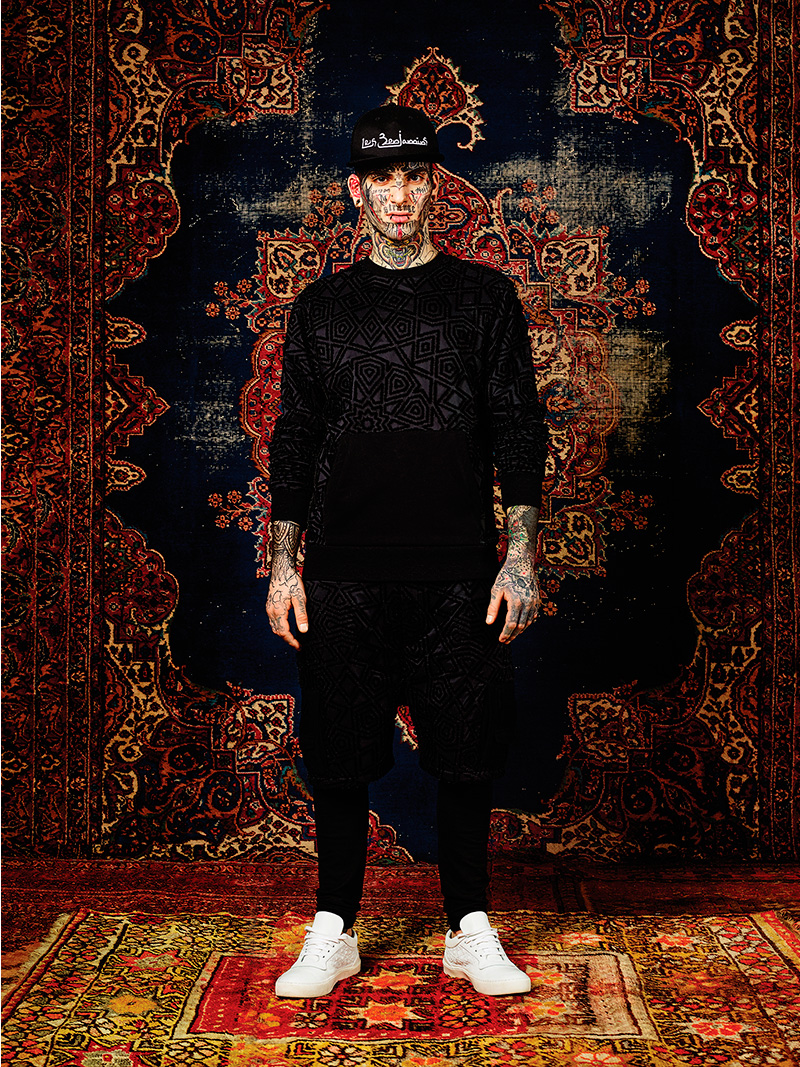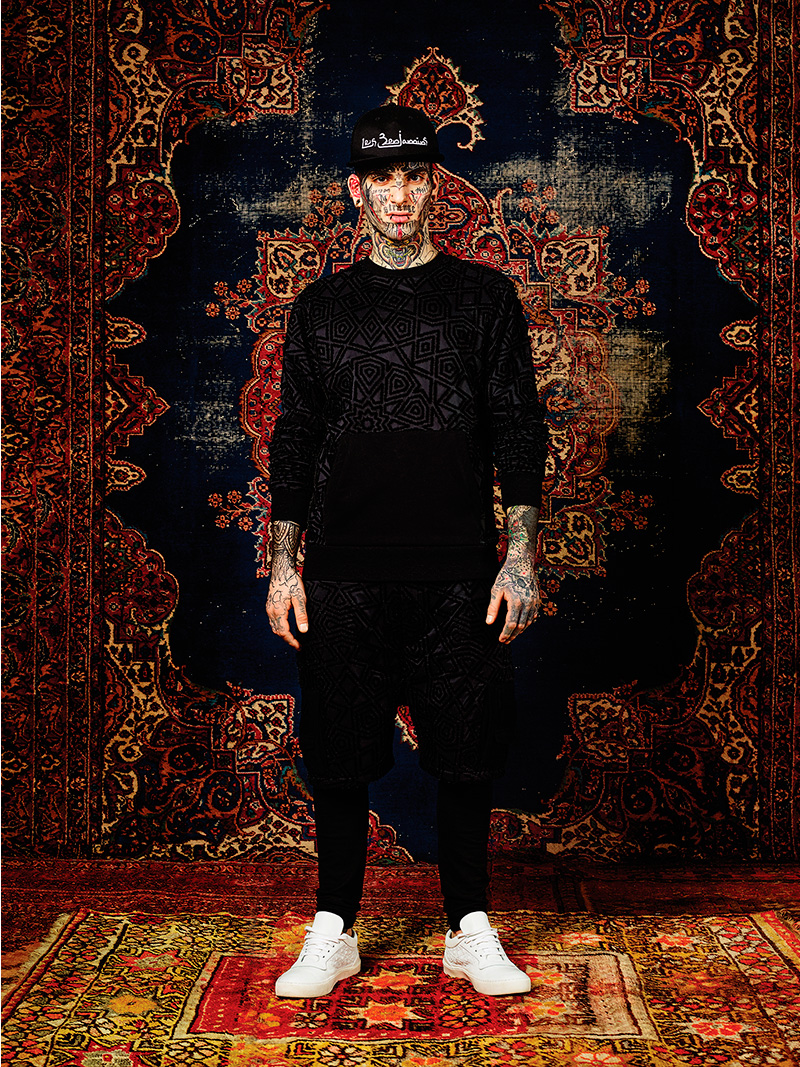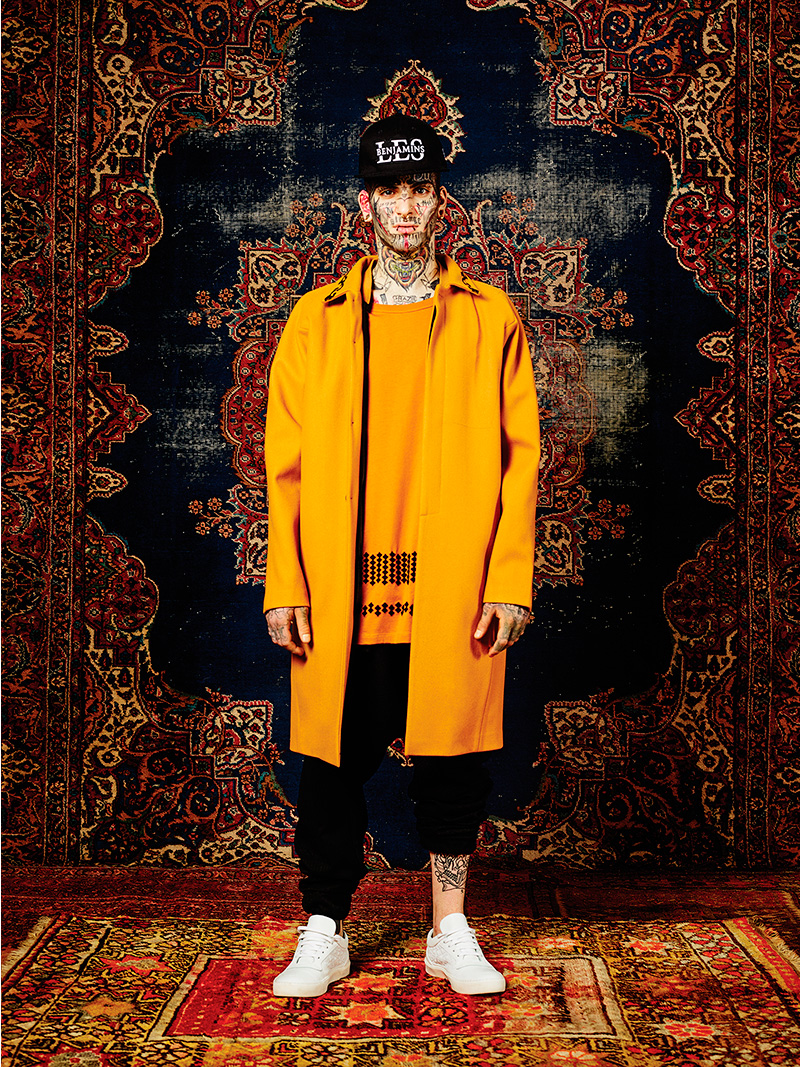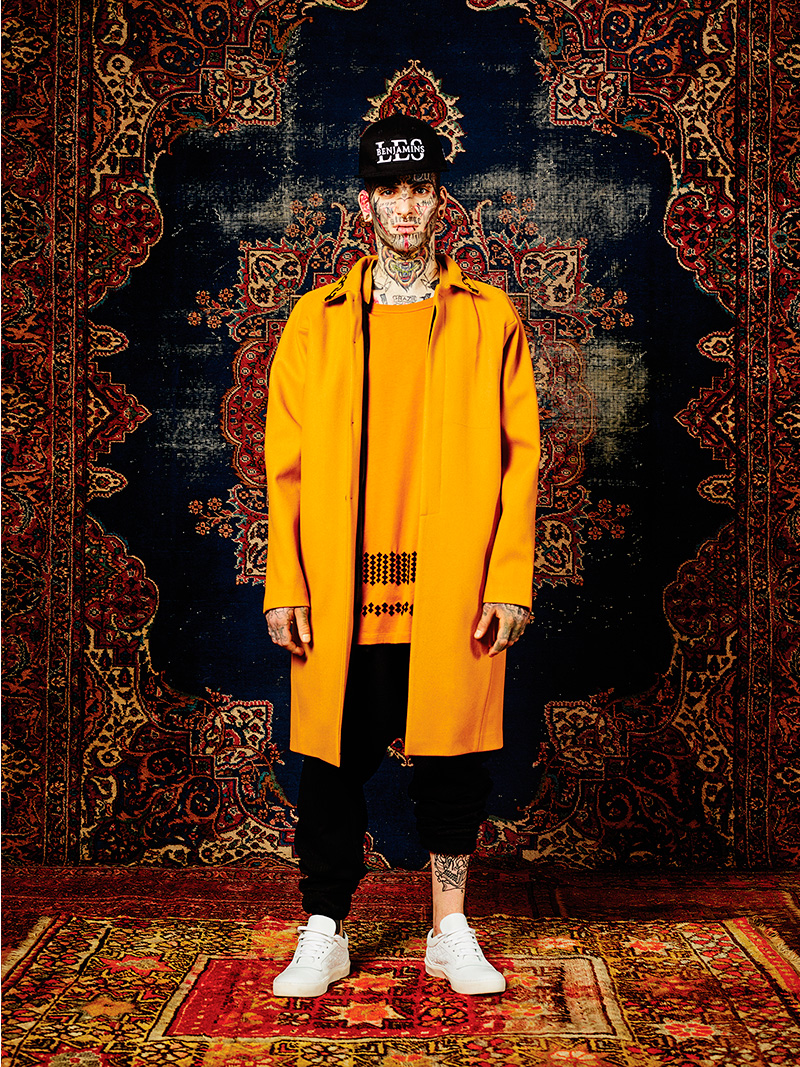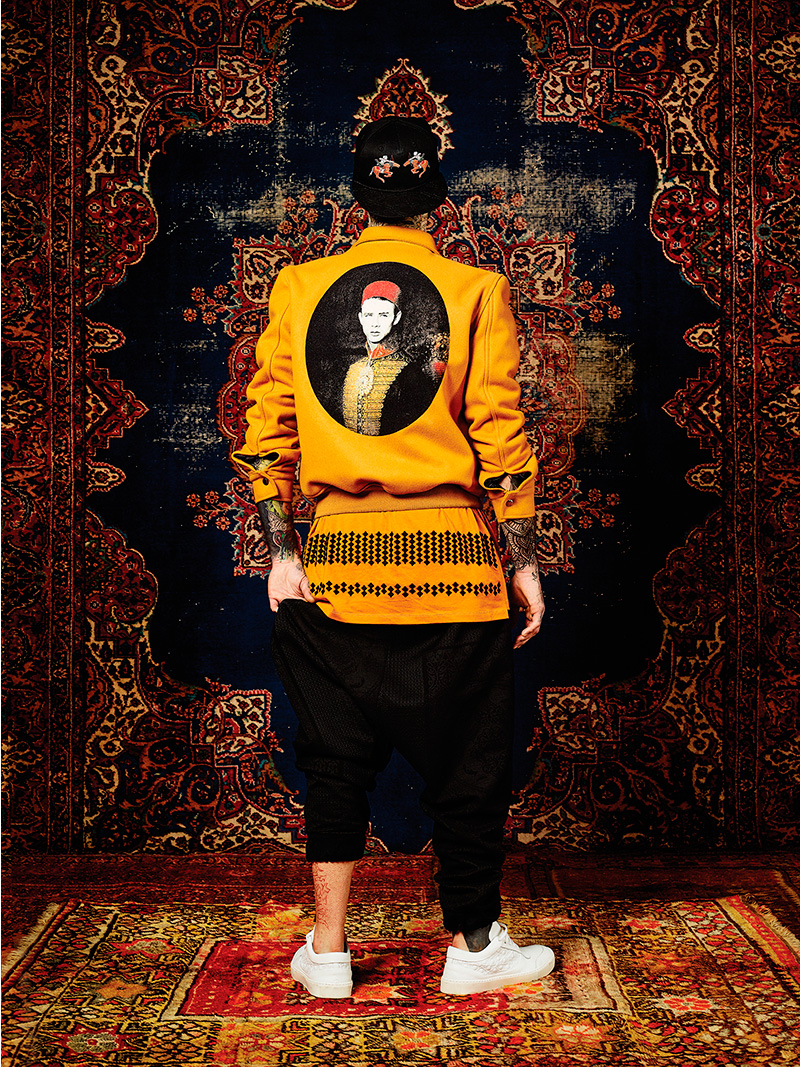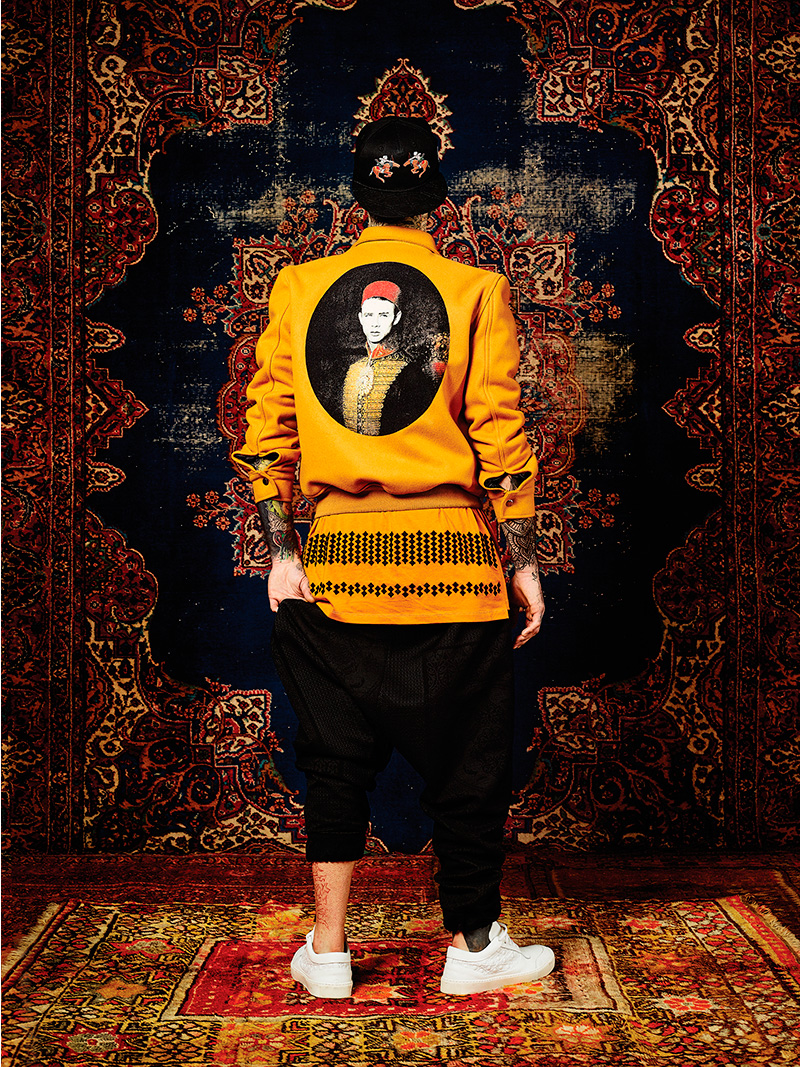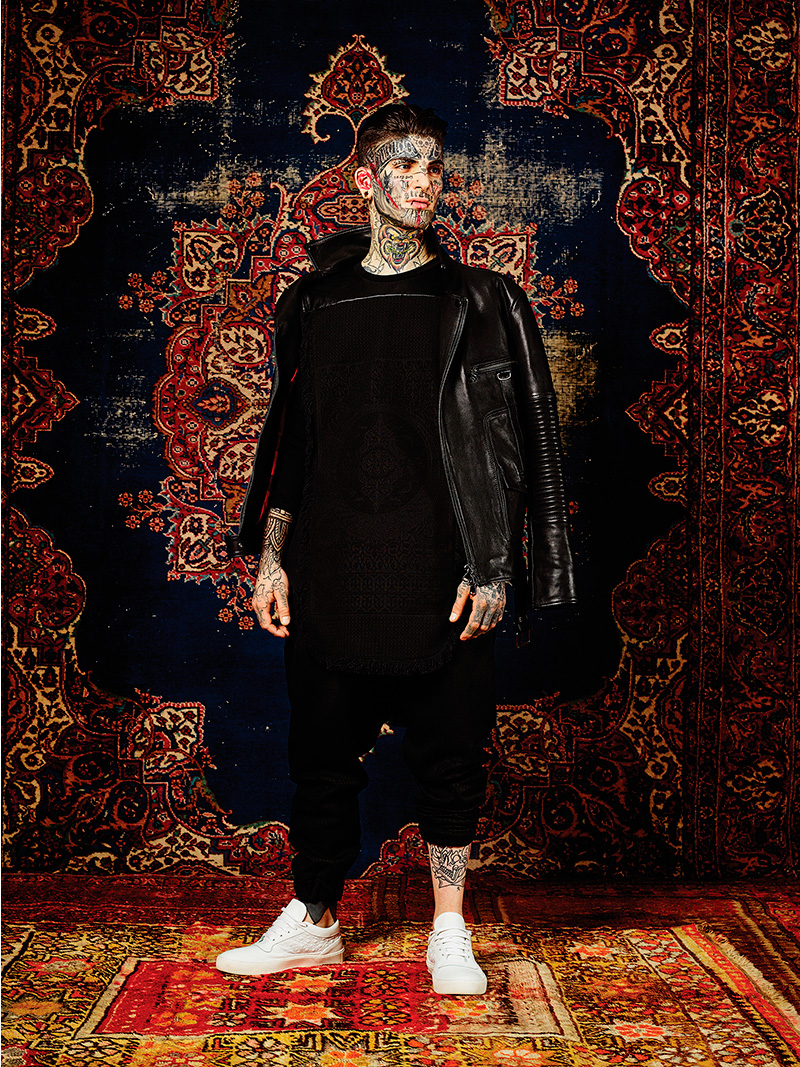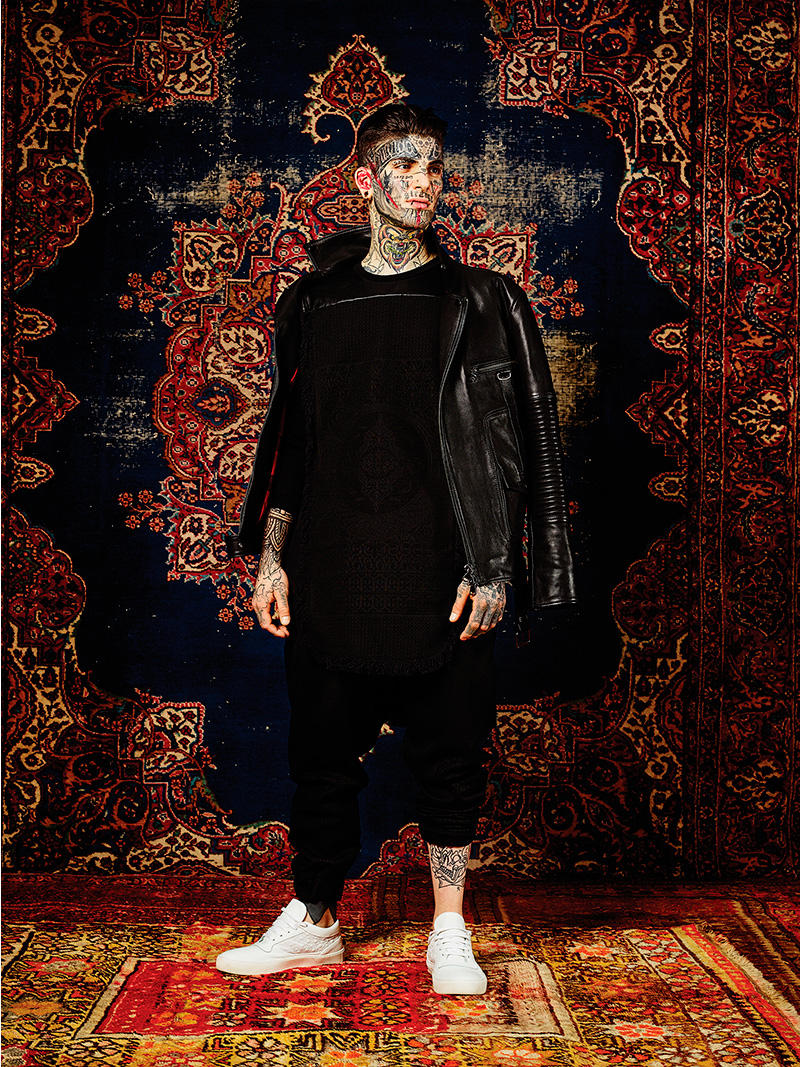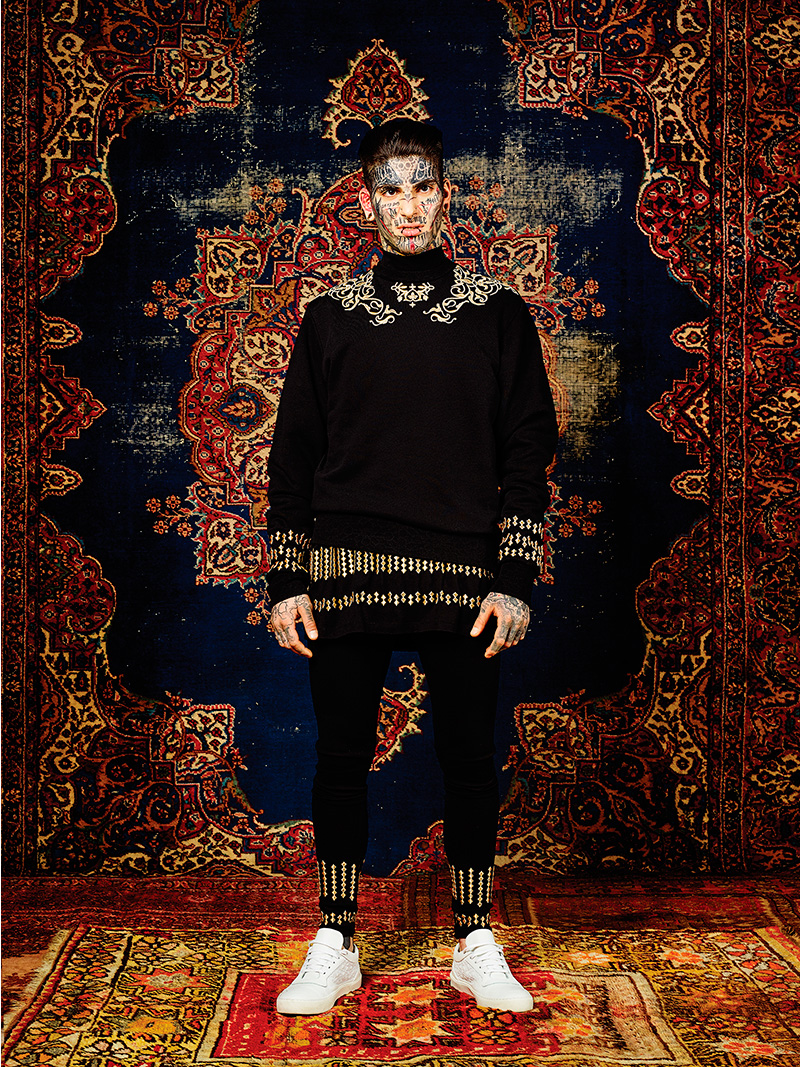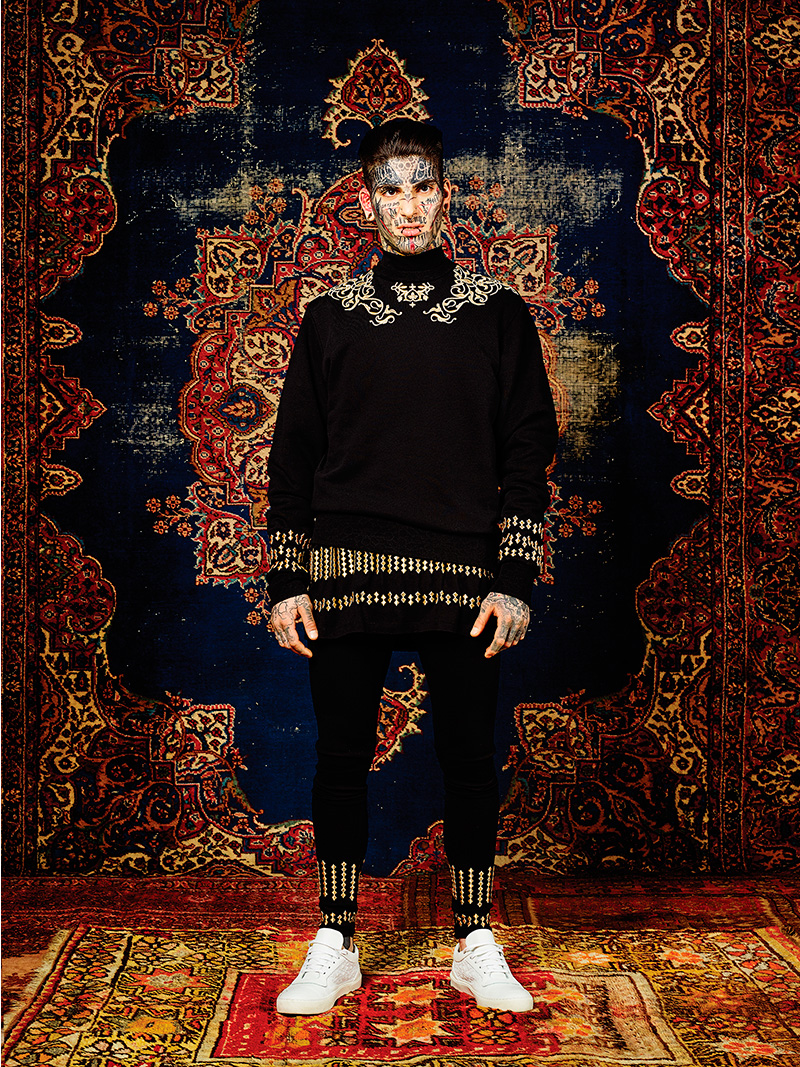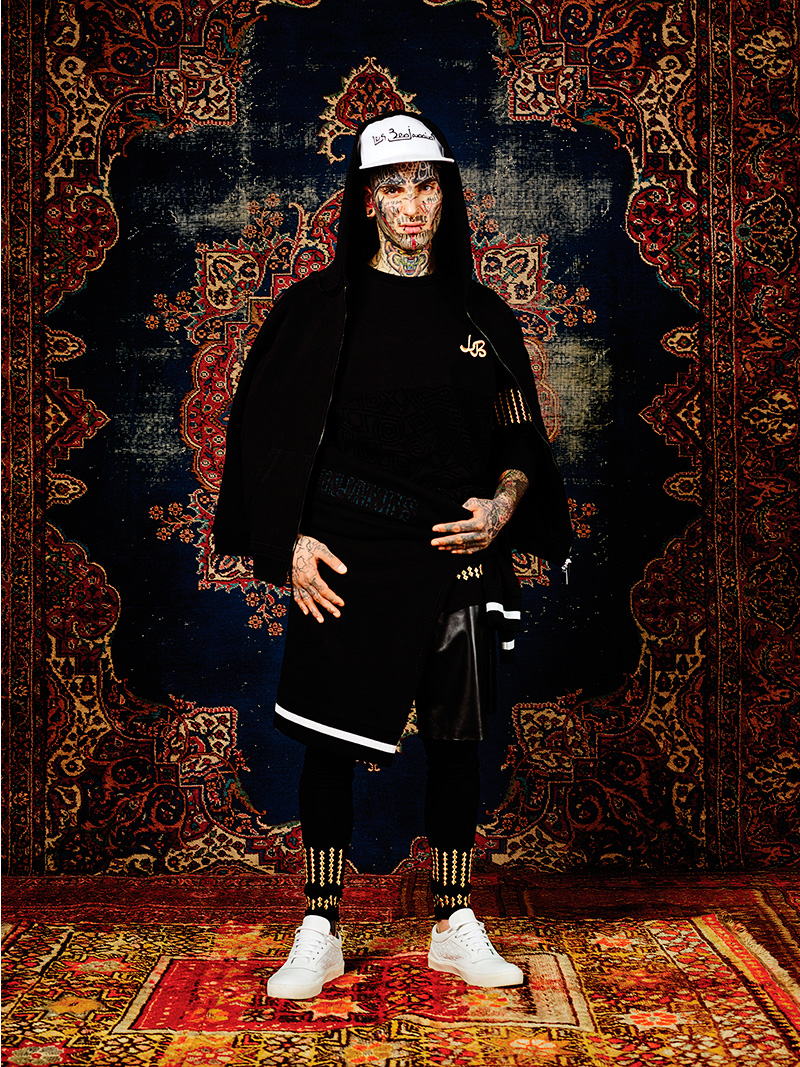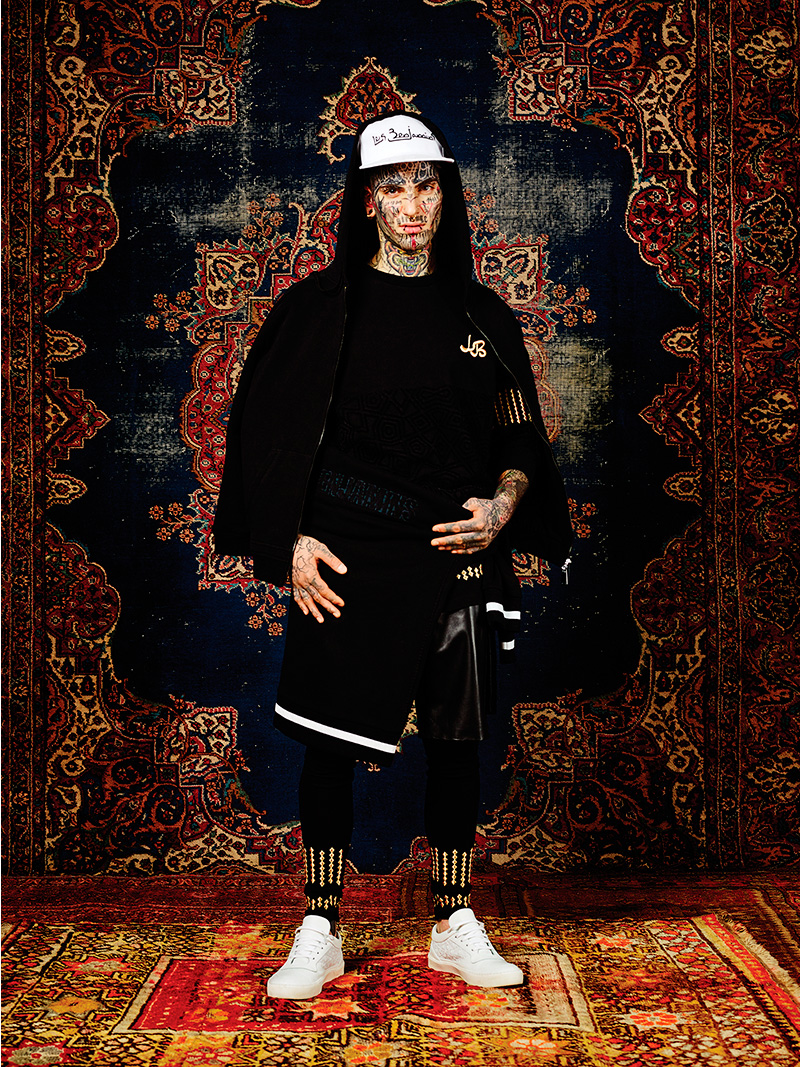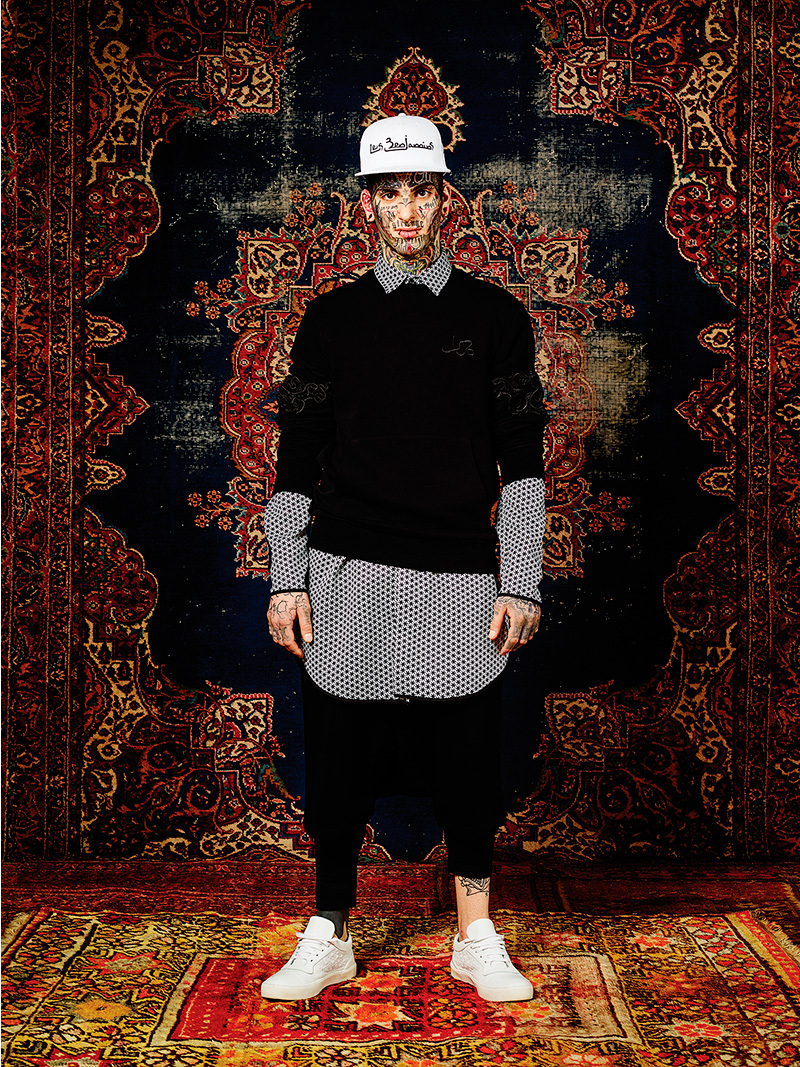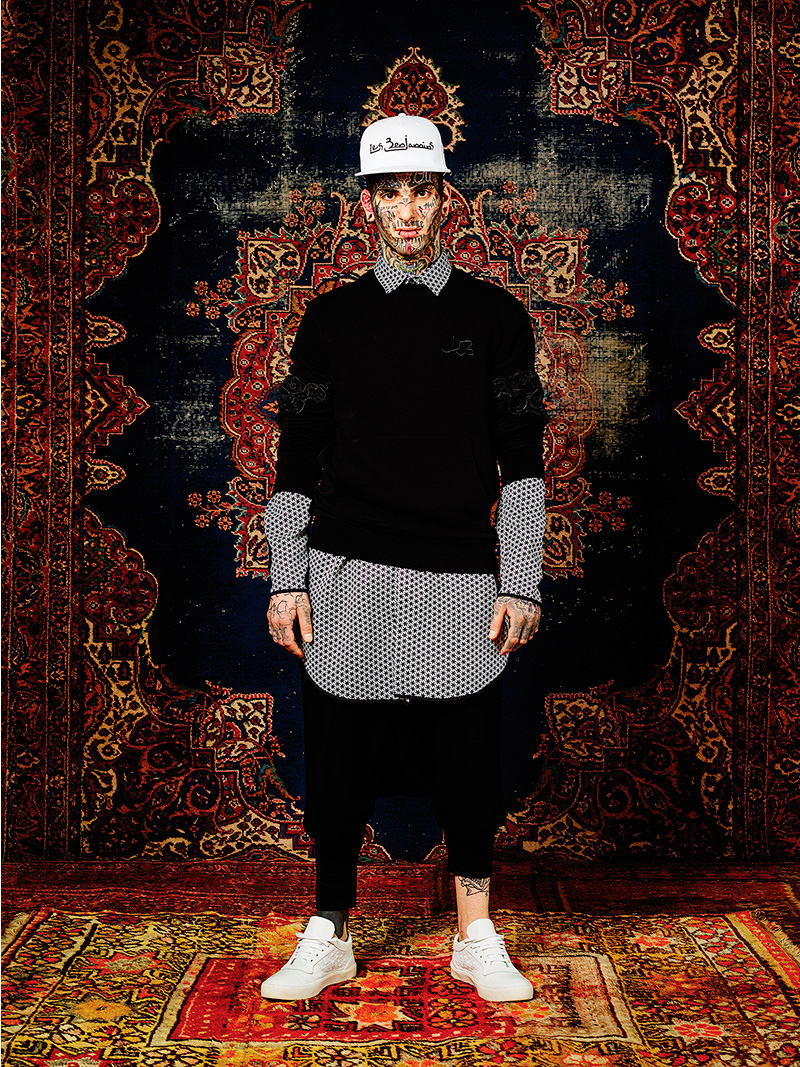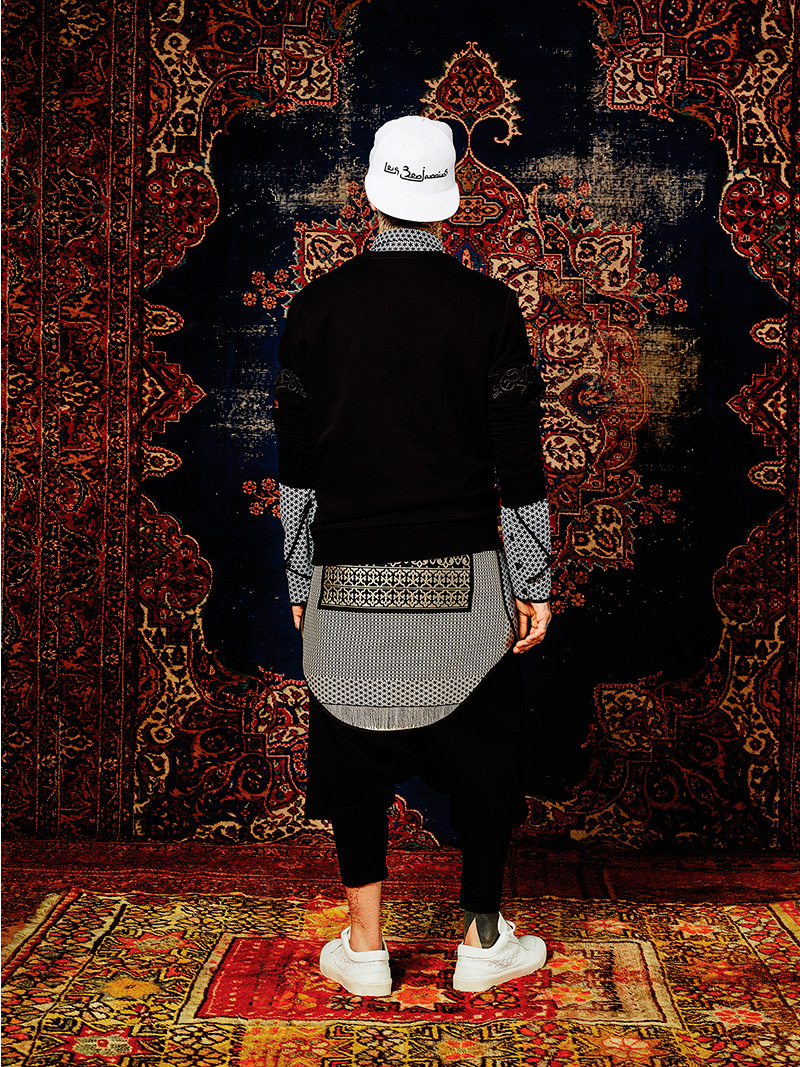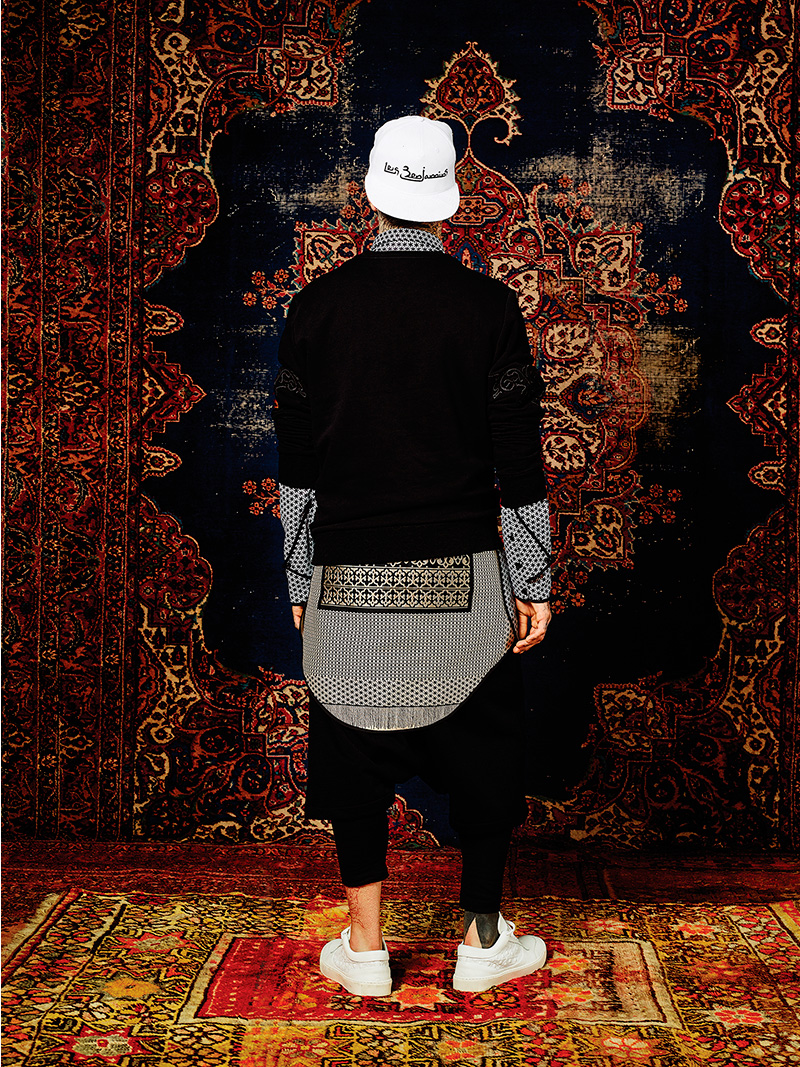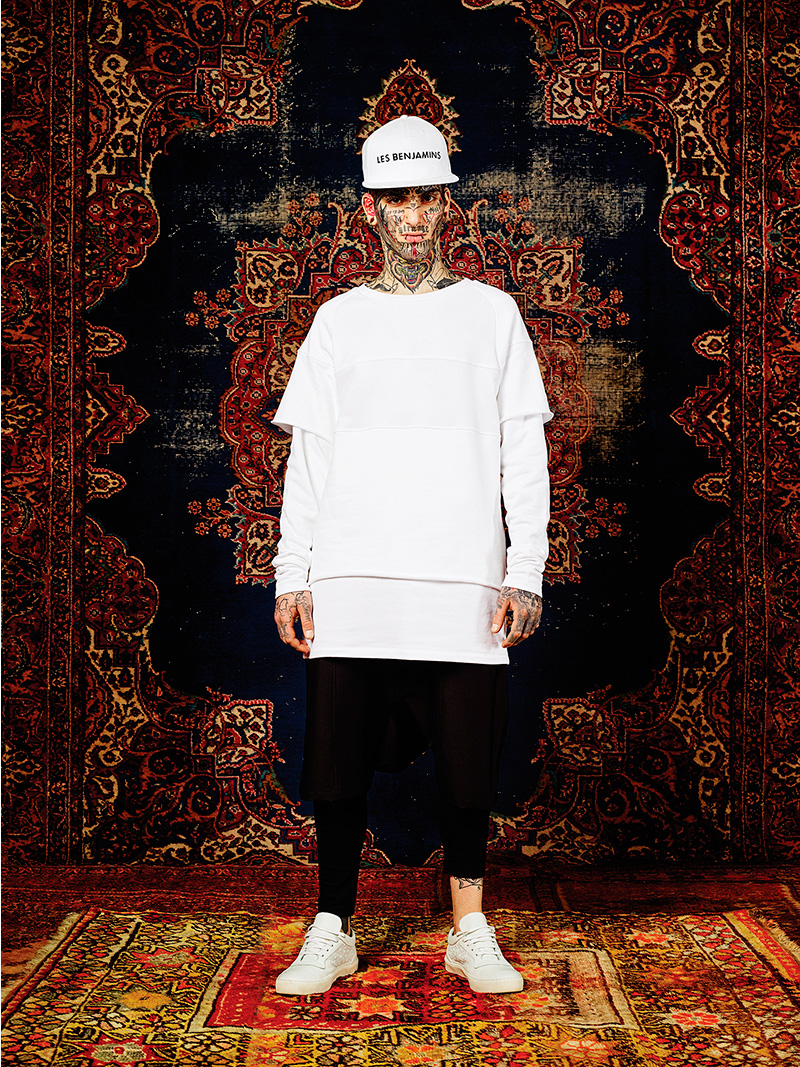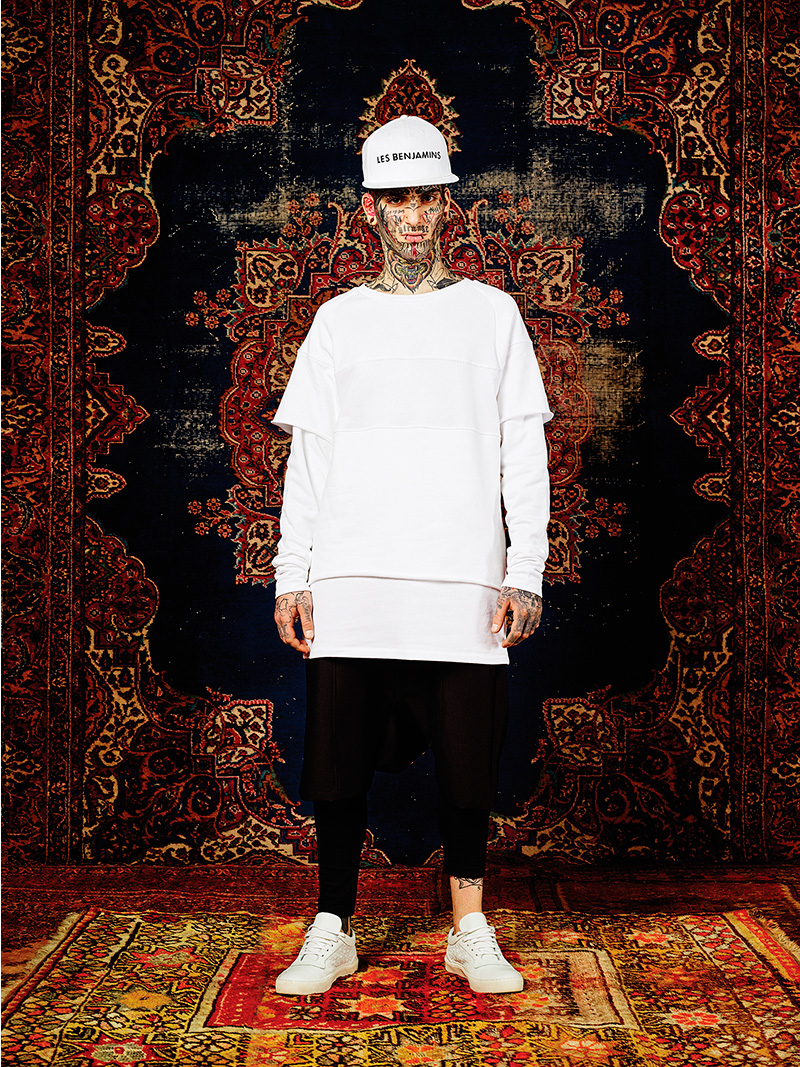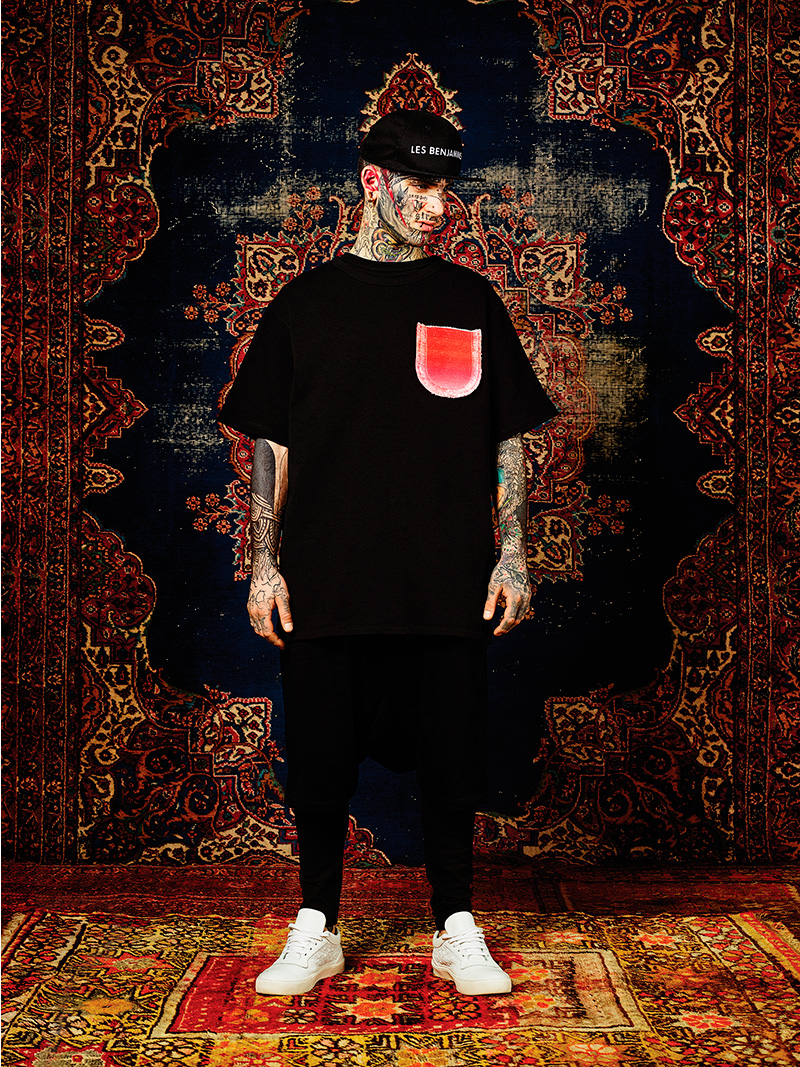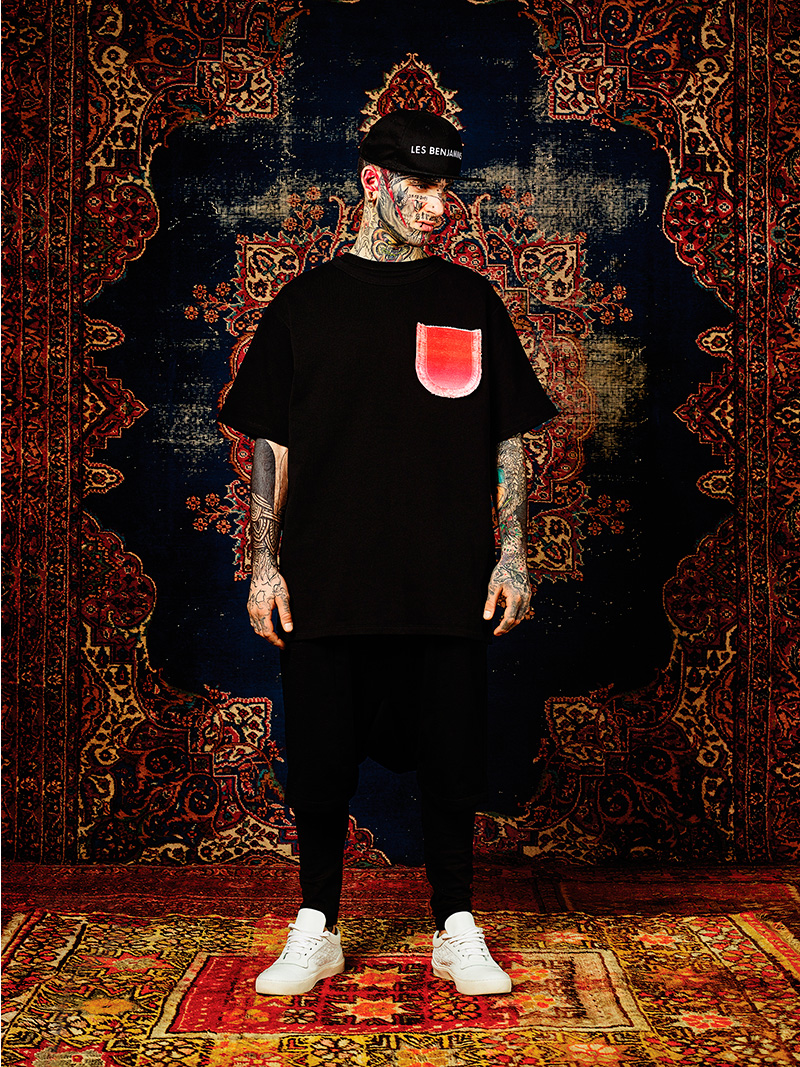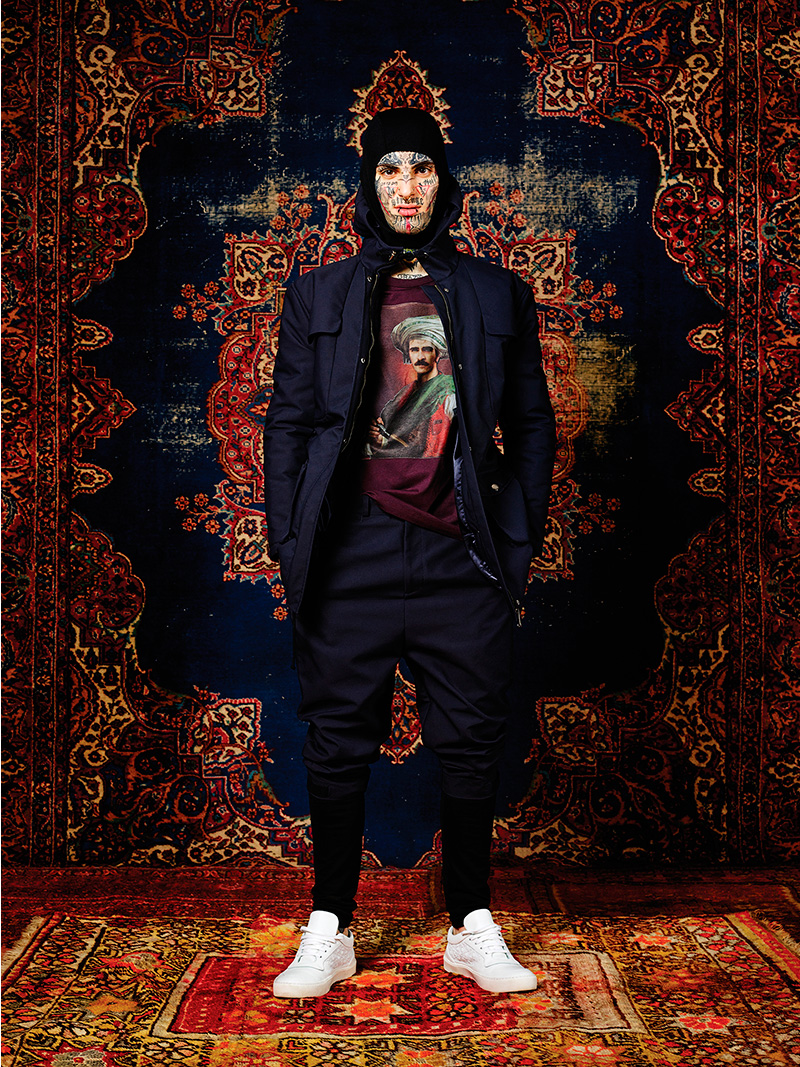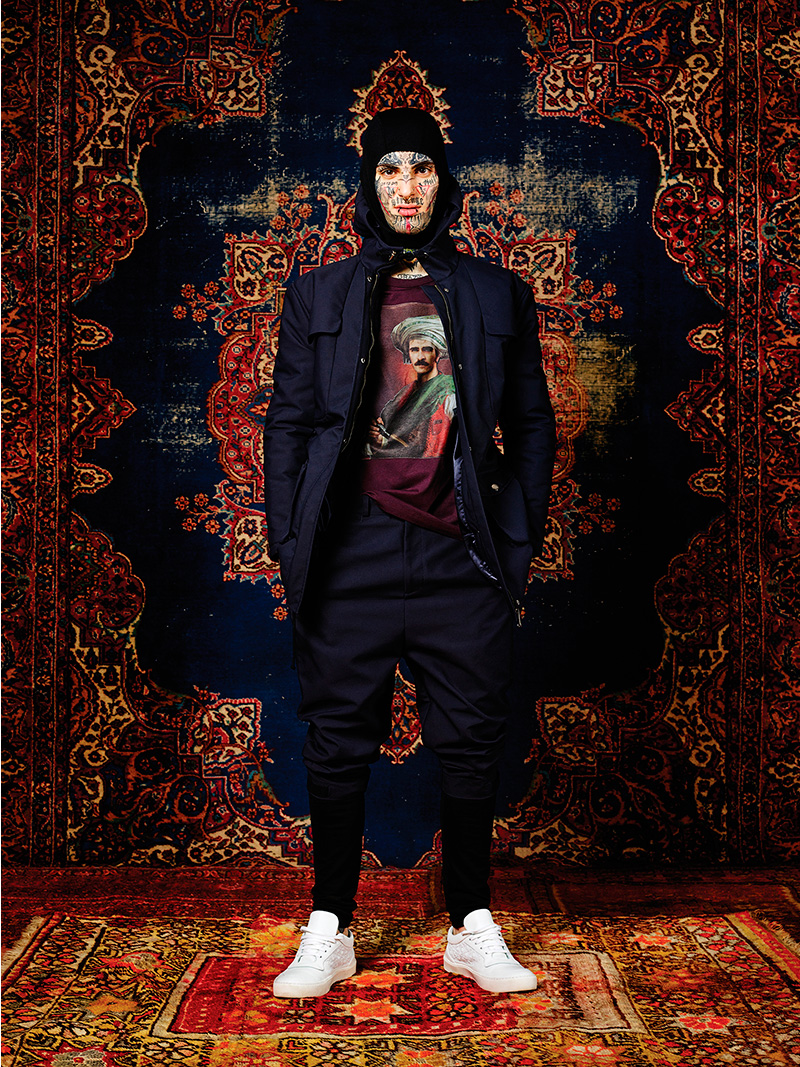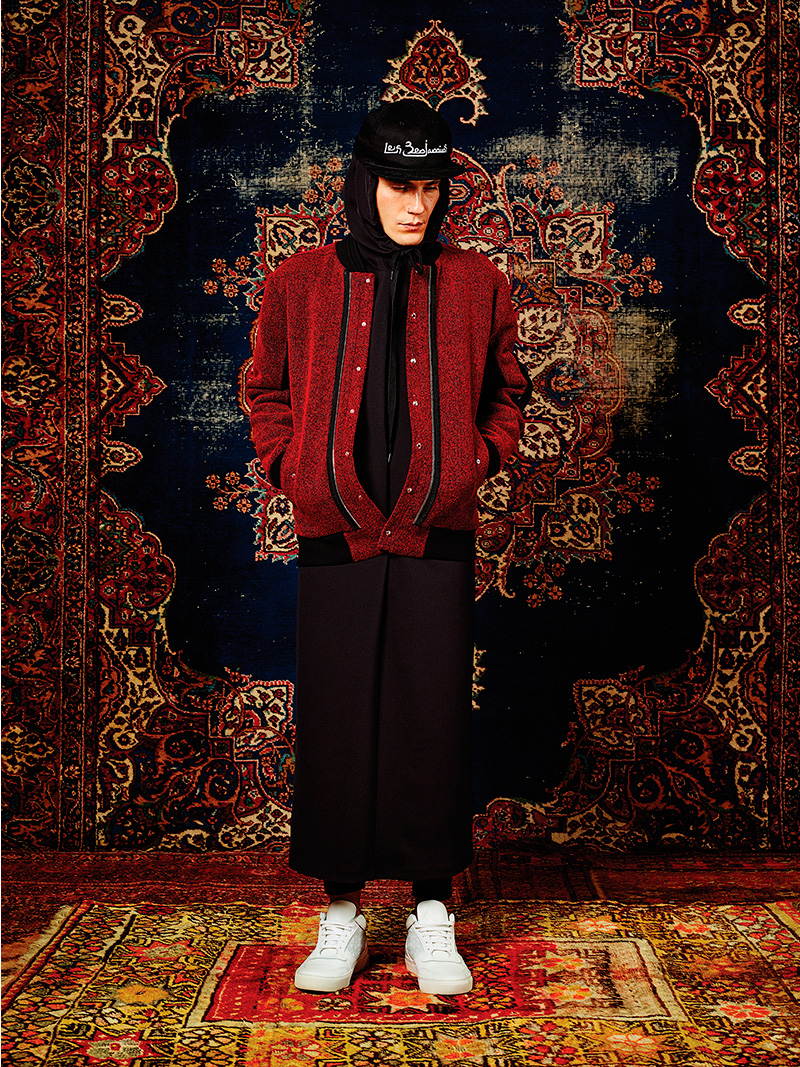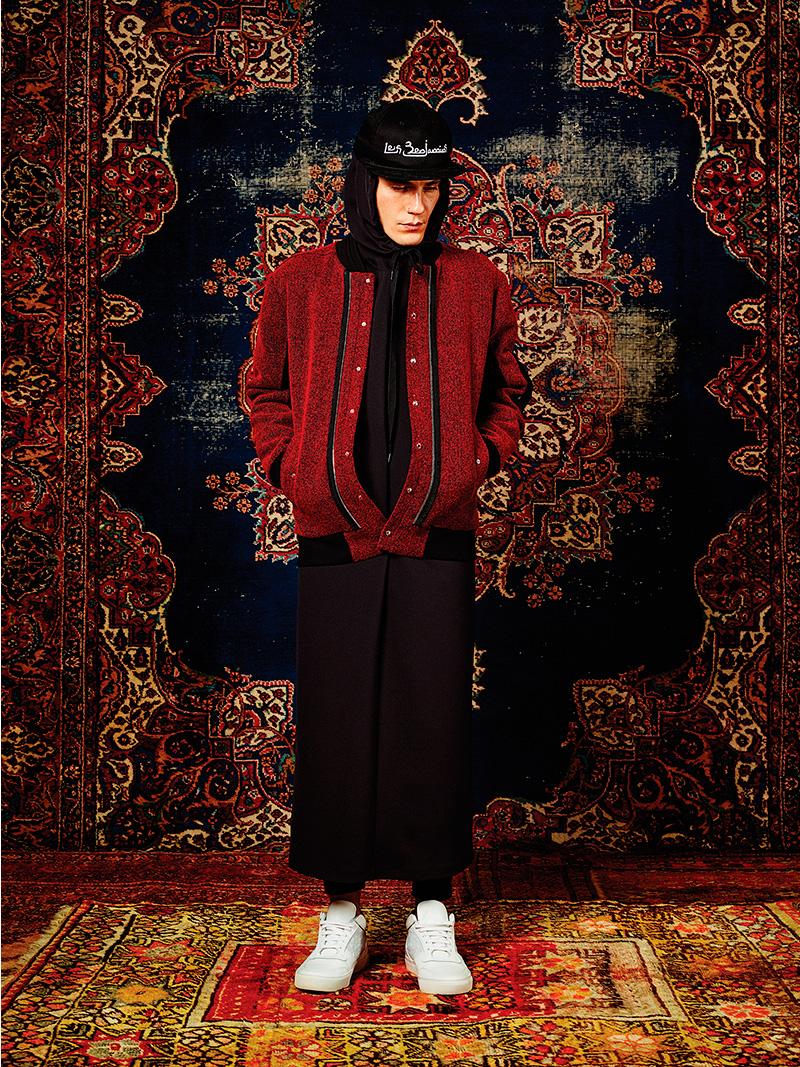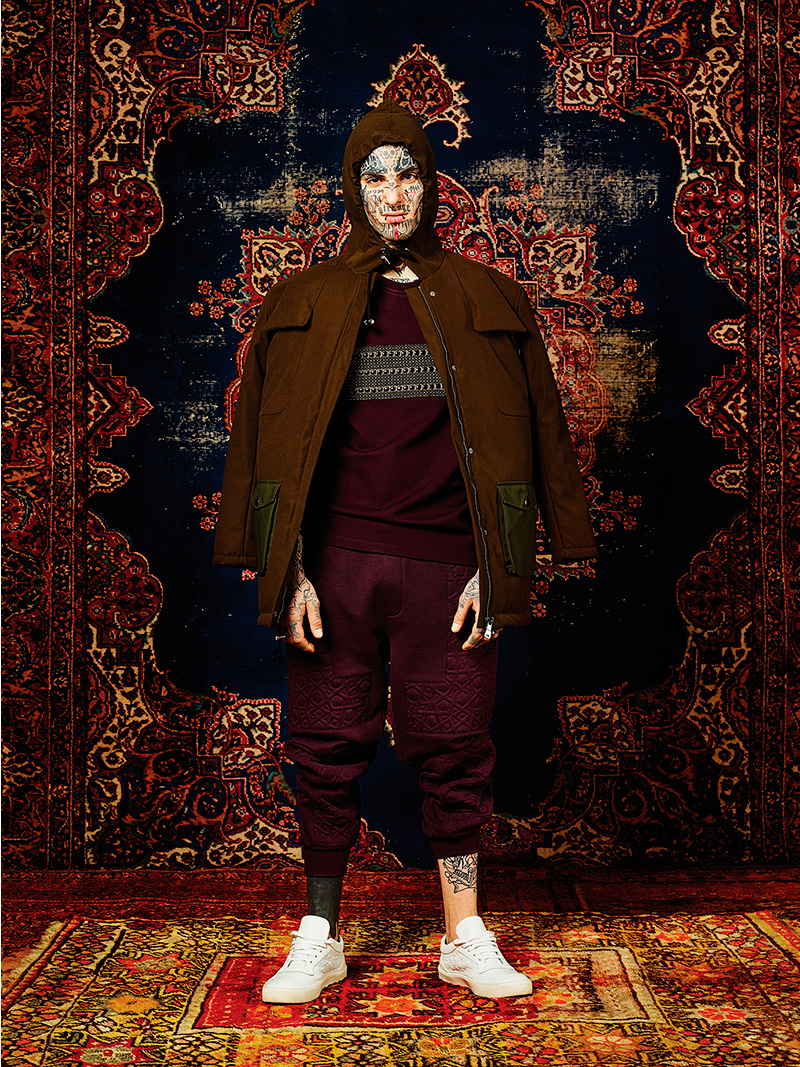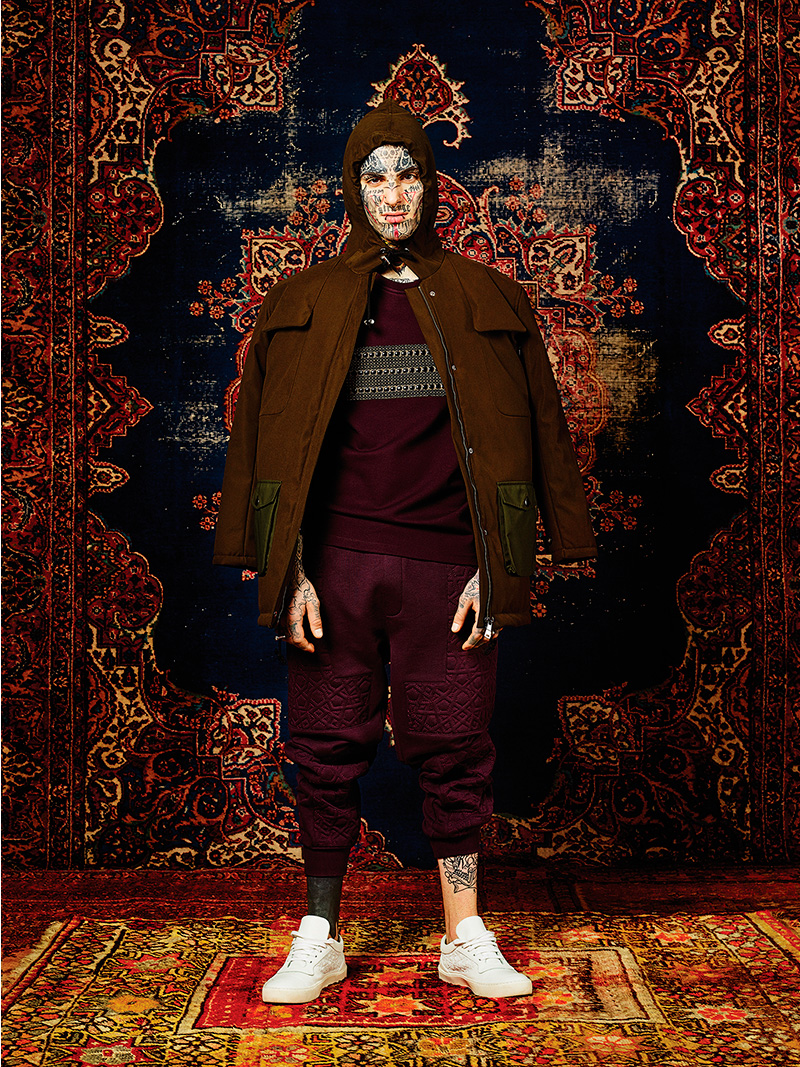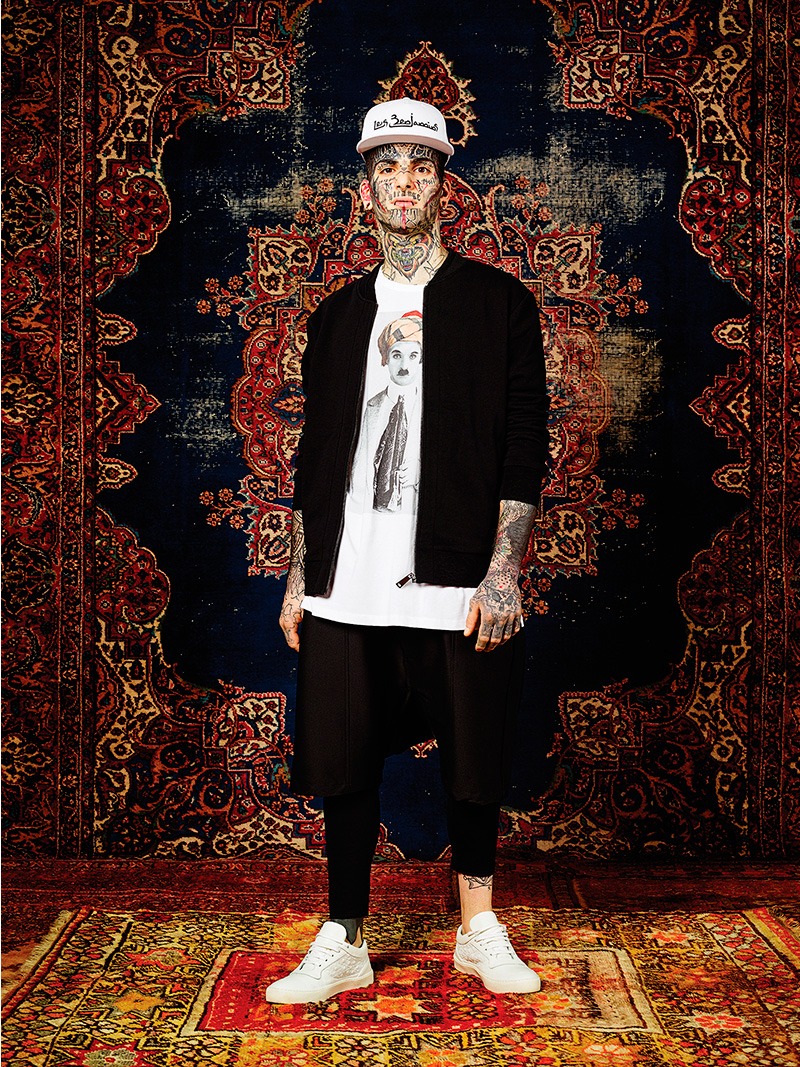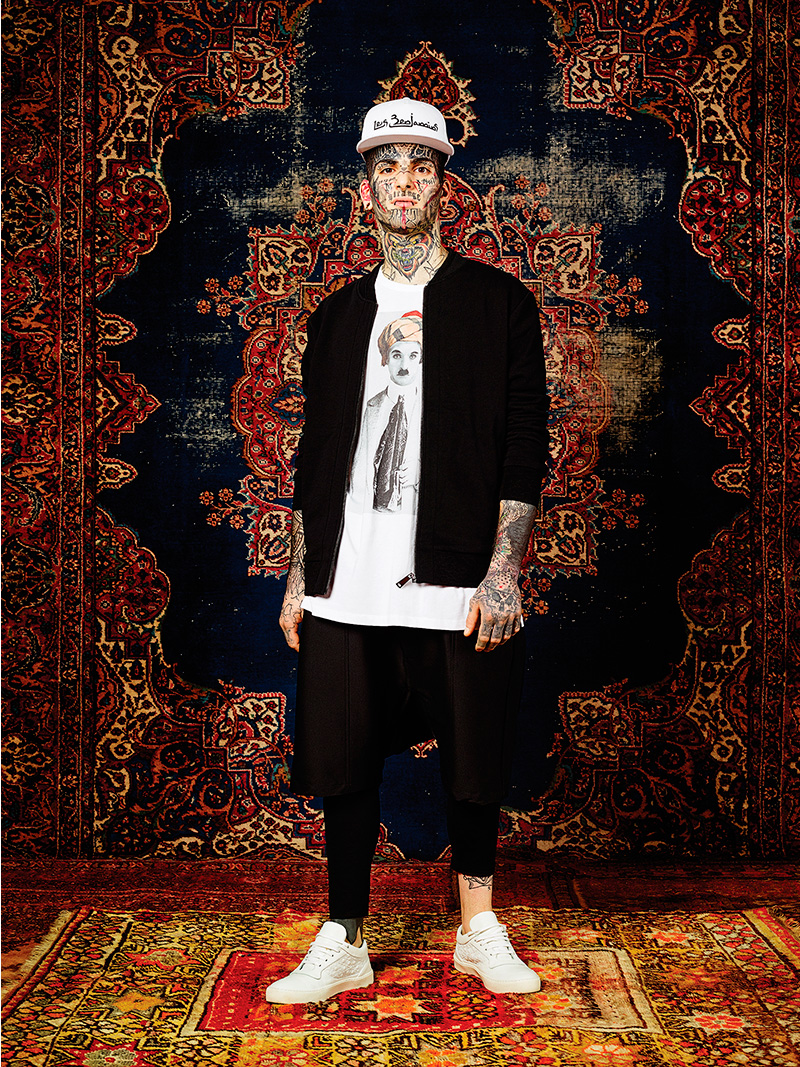 Les Benjamins considers a psychedelic collision of culture and rebellion for Fall/Winter 2016, immersed in our transcendental reality and the rhythm of the street.
Designer Bunyamin Aydin evolves the brand signature of graphic jersey into a holistic leisure wardrobe, harnessing bold urban shapes and an eclectic scope of pattern and iconography that fuses Eastern and Western motifs in unexpected ways.
'Ottoman Punk' becomes an abstract leitmotif, uniting the linear forms of architecture with an irreverent, contemporary attitude. A shadow play of 'chiaroscuro' colors lends neoclassical undertones to the season's brooding digital prints, which juxtapose elements of Turkish costume with iconic faces from the realms of 20th century music, art, and pop culture.
Elsewhere, kaleidoscopic tapestry prints are paired with socking, heat transfers, raw edging, or topstitched embroideries on rich satin blousons, layered organza tees, and oversized cotton sweaters – creating new hybrid sportswear styles adorned with opulent detailing. The bomber jacket, hoody, and jersey t-shirt are each interpreted in long, kaftan-inspired styles for both men and women, worn with slim sweatpants in an equestrian camouflage or the all-over kilim print poncho. Patch pockets, studded trims and curvilinear jacquards reflect the mathematical harmonies of galaxies – echoing Les Benjamins unique perspective laced with esoteric optimism.