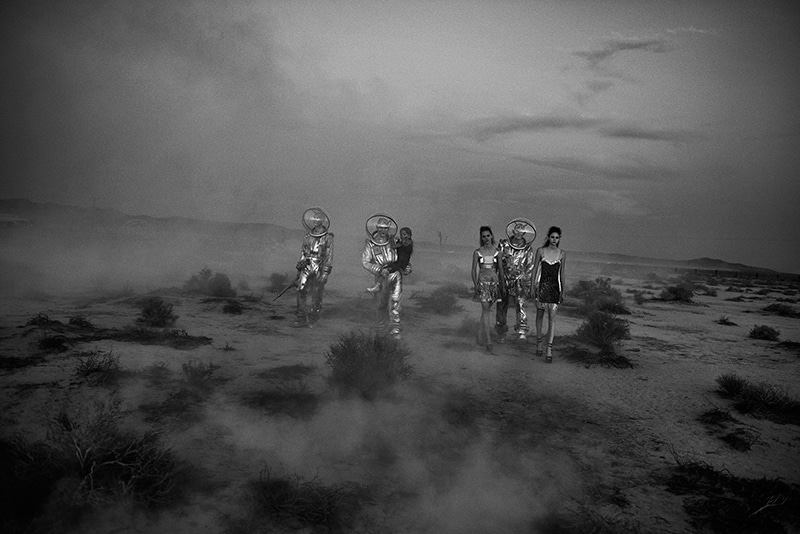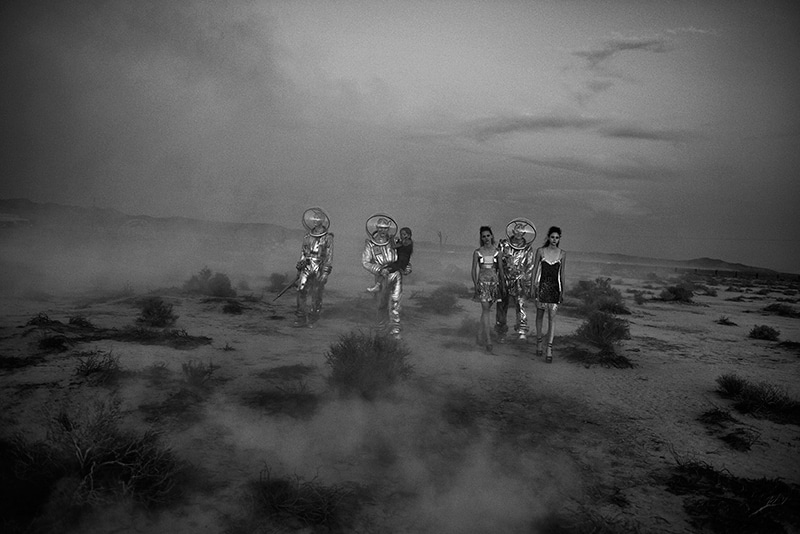 A sublime plethora of photographs, global prominence, and timeless beauty: it becomes almost unfeasible to quantify Lindbergh's remarkable contribution to the world of fashion. Rummaging through the spreads of our most treasured publications, our sight could come across those whose body features resembled other-worldly creatures, reaching a paramount level of perfection. Despite imagery of his kind can still be found in the field of fashion, the unapologetic, dynamic and vehement power of his photographs boosts of an irreplaceable aura. Girls were turned women. Women were turned Goddesses. An influential figure who cemented into the world of fashion from an early age, Lindbergh has been recognized as one of the most fruitful photographers of his generation, spending nearly five decades of his life working with a profusion of international fashion designers, supermodels, worldwide publications and regal profiles.
During his entire life, his greatest craving lied on capturing the essence of a woman: digging into the gravest, detaching from the often-trivial notions of photography. The news report of Lindbergh's passing away was commented on the photographer's Instagram account on Wednesday, September 4th, 2019, including one of his monochrome photographs, which remarked: "It is with great sadness that we announce the passing of Peter Lindbergh on September 3rd, 2019, at the age of 74." The statement followed: "He is survived by his wife Petra, his first wife Astrid, his four sons Benjamin, Jérémy, Simon, Joseph and seven grandchildren. He leaves a big void."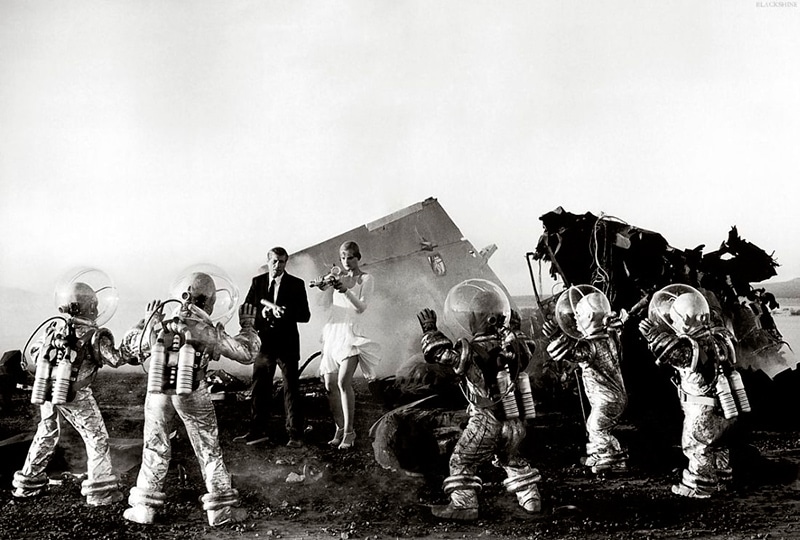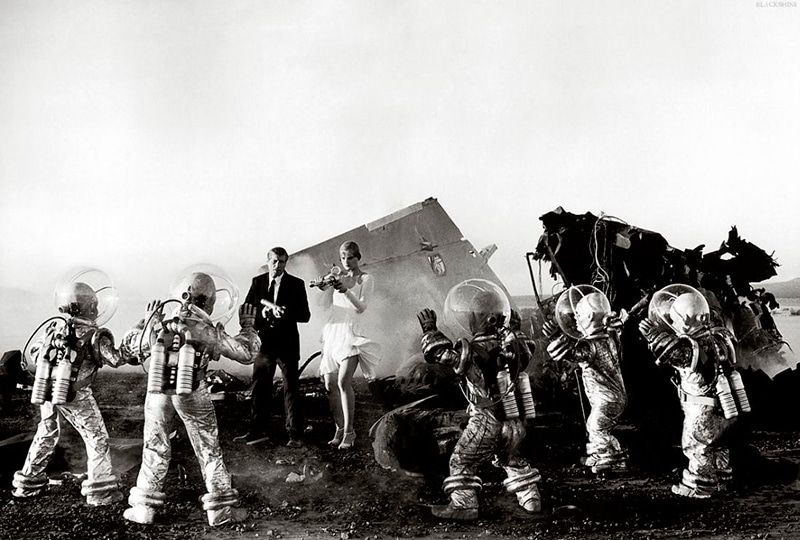 Born in Lissa, Poland, in 1944, Lindberg spent his childhood in Duisburg prior to commencing a career as a window dresser (occupation now referred to a "visual merchandiser"), which followed his admission into the Berlin Academy of Fine Arts in early 60s. Lindbergh constantly defied conformism: though his coursemates might have been a little more "rule-ushering", at the time, photography was tossing in his loudest call. Two years after shadowing German photographer Hans Lux, Lindbergh found his call as a fashion photographer. Not long later, he opened his photography studio in 1971, liaising with a bunch of then-renowned publications.
Challenging archetypal notions of beauty, Lindbergh became utterly known for his fervour of redefining canons of beauty, wanting models to feel and express themselves in their realest skin. And there's no doubt that such nudge caused tumultuous outcomes on behalf of the "glossy" industry, who pugnaciously thrust at the morals of perfection. Lindbergh's instantaneously identifiable signature style captured the likes of Kate Moss, Gigi Hadid and more, through scarcely photoshopped photographs. However, the titan is well-known for his legendary cover of British Vogue's 1990 January issue, which included the likes of supermodels Linda Evangelista, Naomi Campbell, Tatjana Patitz, Cindy Crawford and Christy Turlington, who posed together on a multi-women cover. The image caused a status of radical-turned-timeless allure.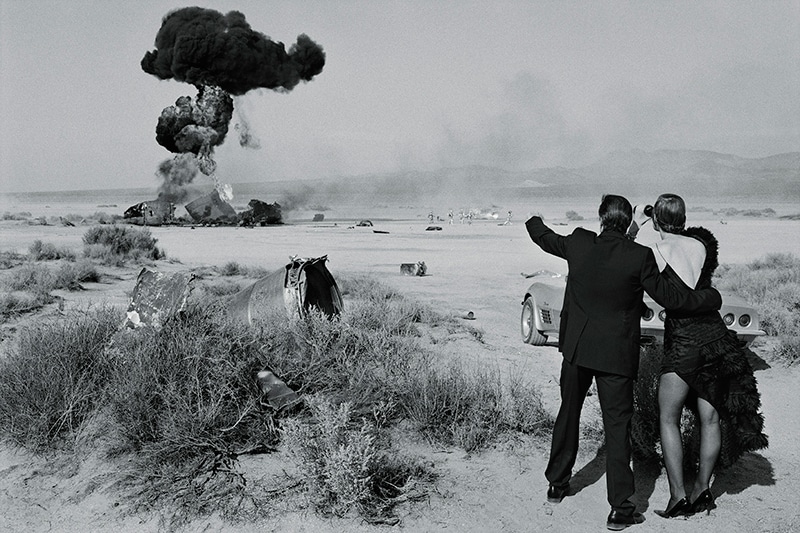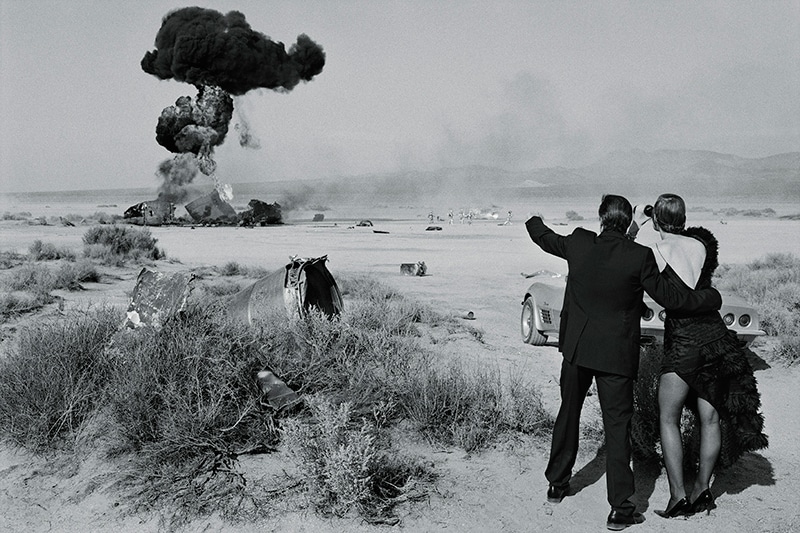 The quest-for-change persisted in full haste, as seen in British Vogue's "Forces For Change" September 2019 Issue. Guest-edited by HRH Megan Markle, Lindbergh captured 15 socio-cultural industry trailblazers, spanning from Jane Fonda to Chimamanda Adichie, covering global topics to impact difference on society. Aside from Vogue, Lindberg worked with some of the Industry's most coveted brands and publications since the 1970's, including Prada, Hearst Magazines among many.
Today, Lindbergh's work can be admired on the walls of highly-revered cultural institutions, including the Victoria & Albert Museum in London and the Metropolitan Museum of Art in New York. His career also ventured into the film landscape, creating documentaries such as Models, The Film (1991) and Inner Voices (1999).
Upon Lindbergh's death, British Vogue's E-i-C Edward Enninful remarked the following statement; "Peter Lindbergh was both a visionary photographer and a dear friend. His ability to see real beauty in people, and the world, was ceaseless, and will live on through the images he created. He will be missed by everyone who knew him, worked with him or loved one of his pictures."
In an age epitomised by deceitful and frequently challenging images, aspect conspicuously visible across the fashion industry, Lindbergh truly acknowledged the freshest practices to narrate his vision, persistently burgeoning an astonishing yet leading-edge photographic tales that will help imminent generations to have their say on beauty.

Photography: Apocalypse Wow by Peter Lindberg