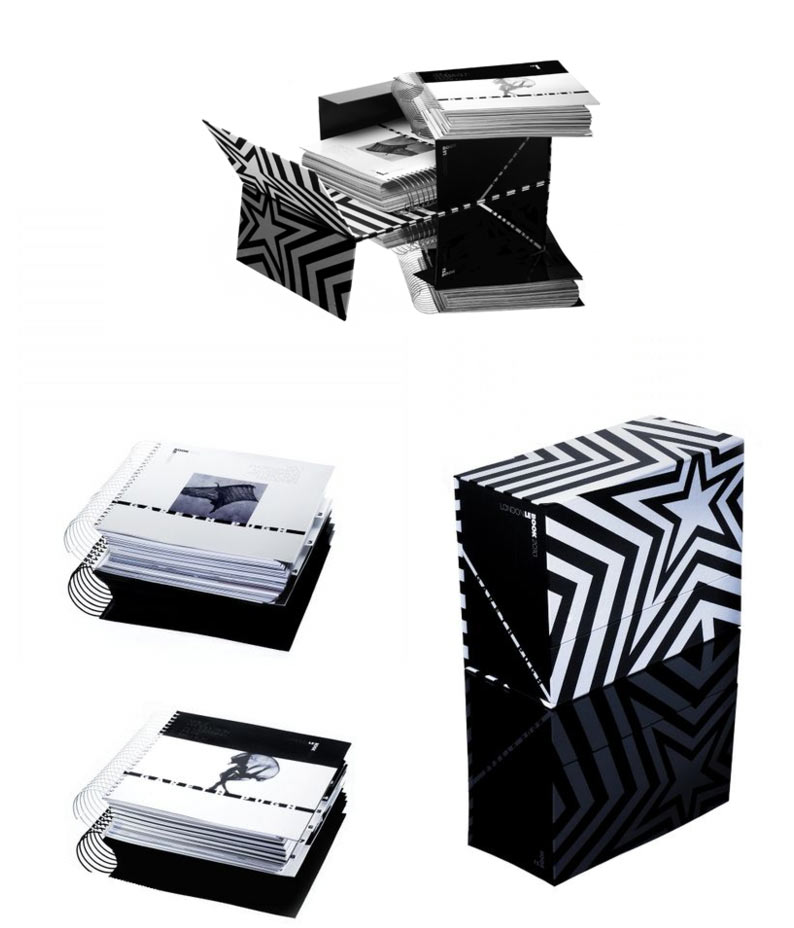 The reference bible on fashion, design, photography, and production: Le Book.
This year's edition of Le Book 2010 London is designed by the SLAIIB favorite Gareth Pugh. Along with creative director Daren Ellis and filmmaker Ruth Hog-leg Gareth Pugh has designed this edition of Le Book London 2010.
About Gareth Pugh says Daren Ellis: "Gareth Pugh is one of the most talented and interesting designers working in fashion today. What I most admire about him is that he always stays true to his identity. I wanted to bring this strong visual identity to the project – his use of bold shapes and forms, the strength of his print-based graphics and the prevalence of black and white in his work ".
Gareth Pugh is not the only one who has designed an edition of Le Book… Karl Lagerfeld, Christian Lacroix, Azzedine Alaia, Vivienne Westwood and Paul Smith have also left their mark on Le Book.
Le Book celebrates the work of the most revered photographers, designers and Illustrators of our time. Now, it for sale at www.lebook.com as well as selected bookshops worldwide.