The music industry is a wild battleground. Making it is complicated and many give up trying, even more so in times as complicated as the current ones when nothing is guaranteed and instability is part of our daily life. That's why, more than ever, we should applaud artists like Laskaar, who hasn't given up on his journey to success and has just captivated the public with his most mystical and varied mixtape. Under the mysterious title of "777", a number with apparently magical powers, this singer with Spanish roots offers us a whole gallery of different and original songs. "Bendecido" is the most recent jewel of an artist with an implacable and grateful spirit who is going through a sweet moment, thanks to the enthusiasm of his audience.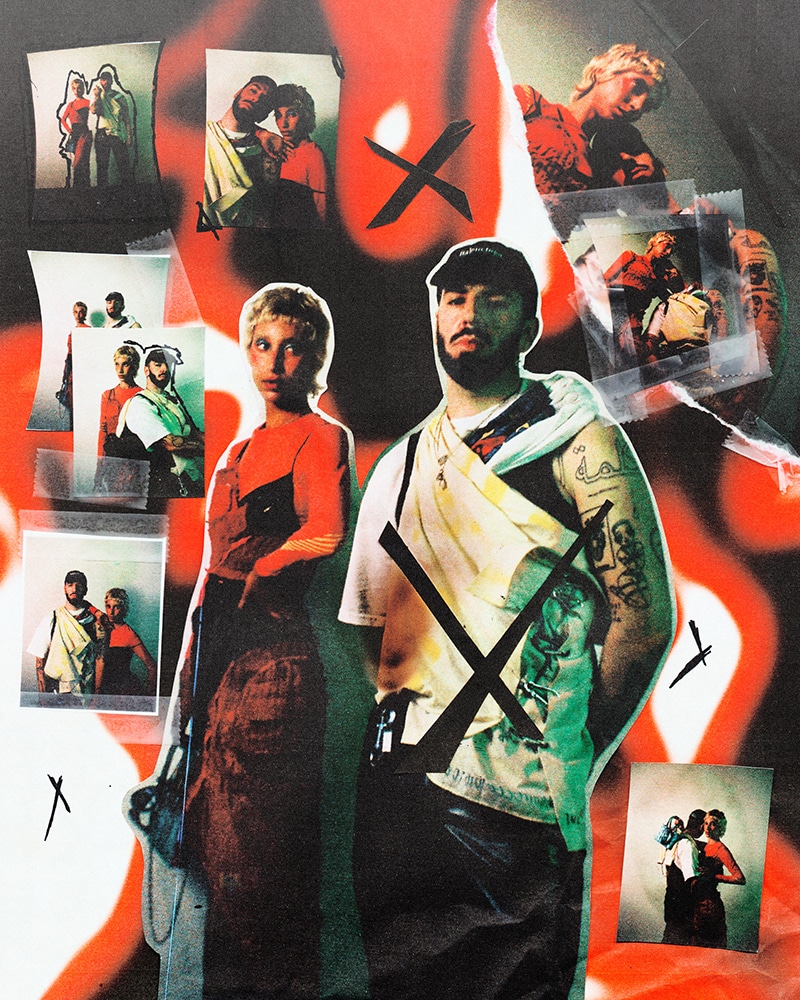 I would like to know a little more about the background of the song "Bendecido". Tell me a little about your creation process.
At the time of creating the mixtape "777", while putting together the songs that I had already written and released as singles in the last few years, I knew that I needed to write some new songs that could represent and express the artist that I am at this point of my life and what I want to say at the end of this chapter. In order to do that I knew I had to open and close the album with two new songs and that's how "Bendecido" and "Ultima Canción" were born.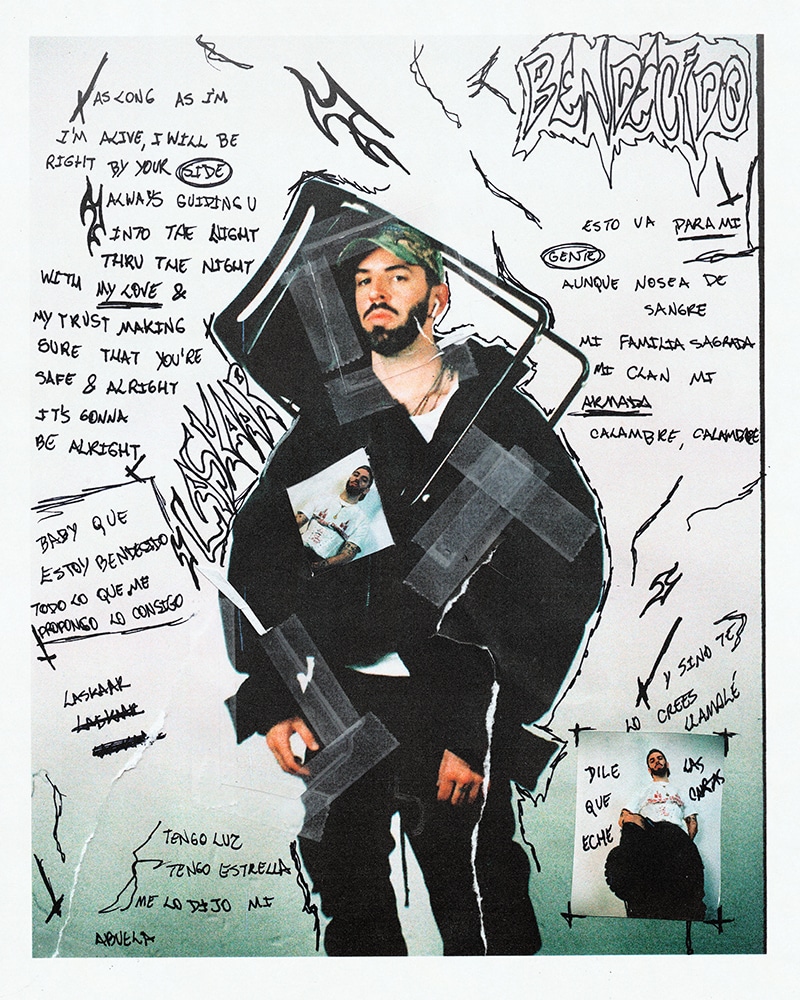 I would like to know a little more about the background of the song "Bendecido". Tell me a little about your creation process.
The intro is all "acapella" and I would say that it is inspired by the Doo-Wop Sound of the 40s and it is like a mantra that I sing to myself. After that, the song begins and you can hear a base with Trap/Hip Hop influences. The way I sing in this song I would say it's more Soul/R&B style. Then, at the end of the chorus and in the outro, I introduced a gospel choir. You can also hear my nephew Alex singing. I have to tell you that I never think about musical genres when composing/producing music, I just follow the inspiration at the moment.
The video of  "Bendecido" shows you singing, dancing and having fun with your friends in a hangar, a very urban environment. Why have you chosen that setting for this video?
The idea was to do a photoshoot in Barcelona at the Galleria CORDOVA where my friend Adrian Rodriguez works with the photographer Manuel Gil Mera and the stylist Josep Arnau. Seeing how beautiful the location is, I decided to invite my friend and muse Soraya Aaliyah Cuentosrosales and Swallow X to record spontaneously with his camera. It has literally been the fastest, easiest and most natural video of my life and I think that spontaneity and lightness has been transmitted on it.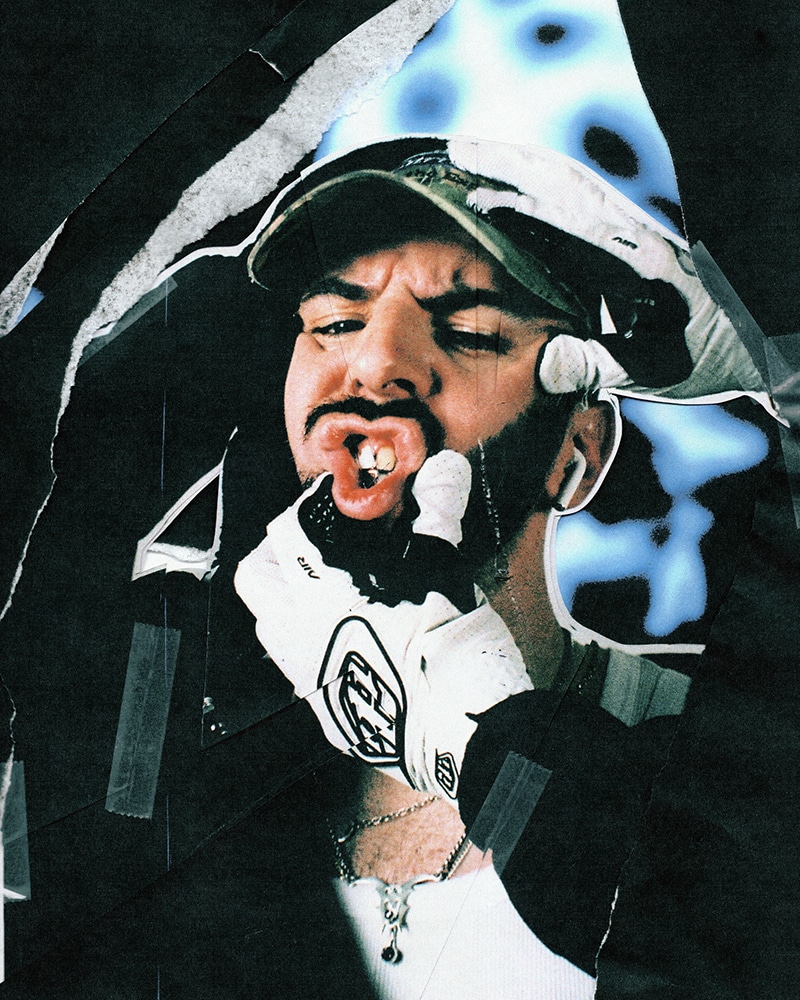 At the end of the video, we seem to see footage of your nephew singing. Why did you want to include fragments of this footage?
I've written so many songs and I never had the idea of recording a child's voice so I can't even explain why, it was intuitive. "Bendecido" was the last song I wrote for the album and I wanted it to be a summary of the person I am right now while trying to be grateful and humble. The album is about beginnings and endings, about closing doors and opening new ones, alpha and omega. I guess this was a way of going back to my childhood and closing that chapter including that pure innocence. That's why my nephew appears singing in a video that my sister sent me vía WhatsApp.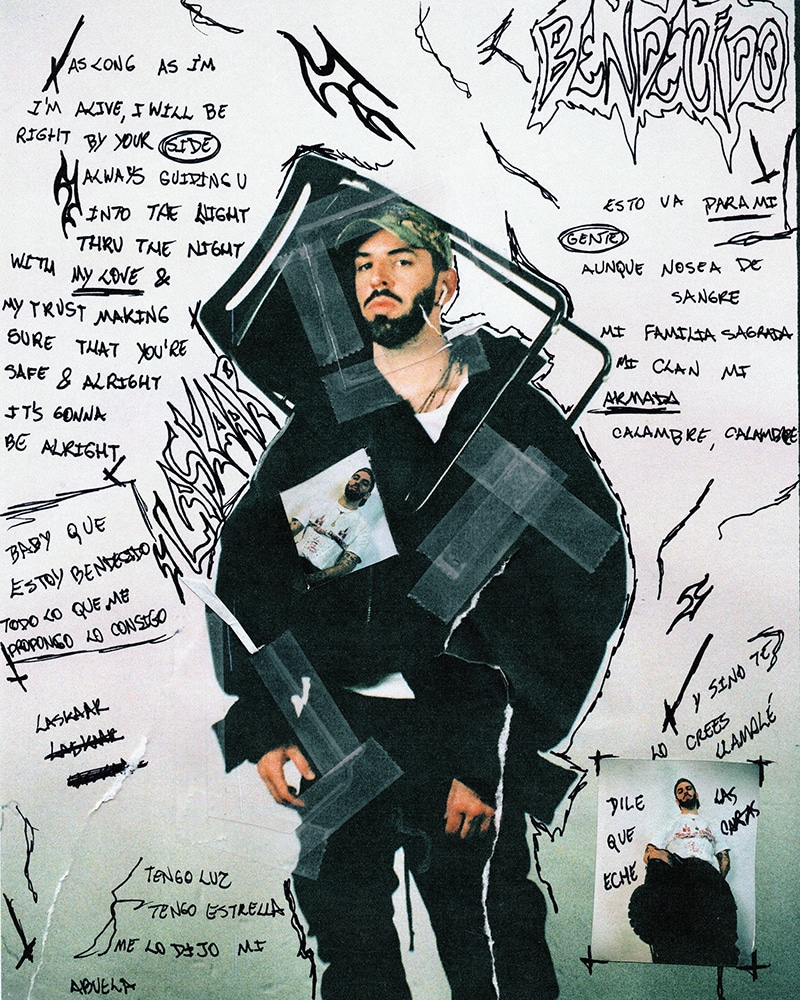 What do you feel when you see photos of when you were little? Do you consider yourself nostalgic?
In fact, I consider myself ultra nostalgic, especially with music. It is what fascinates me the most about music, the power of capturing a certain moment and being able to reproduce it and be transported to that time and feeling. With the photos as a child, I don't have this feeling as much as I do with music.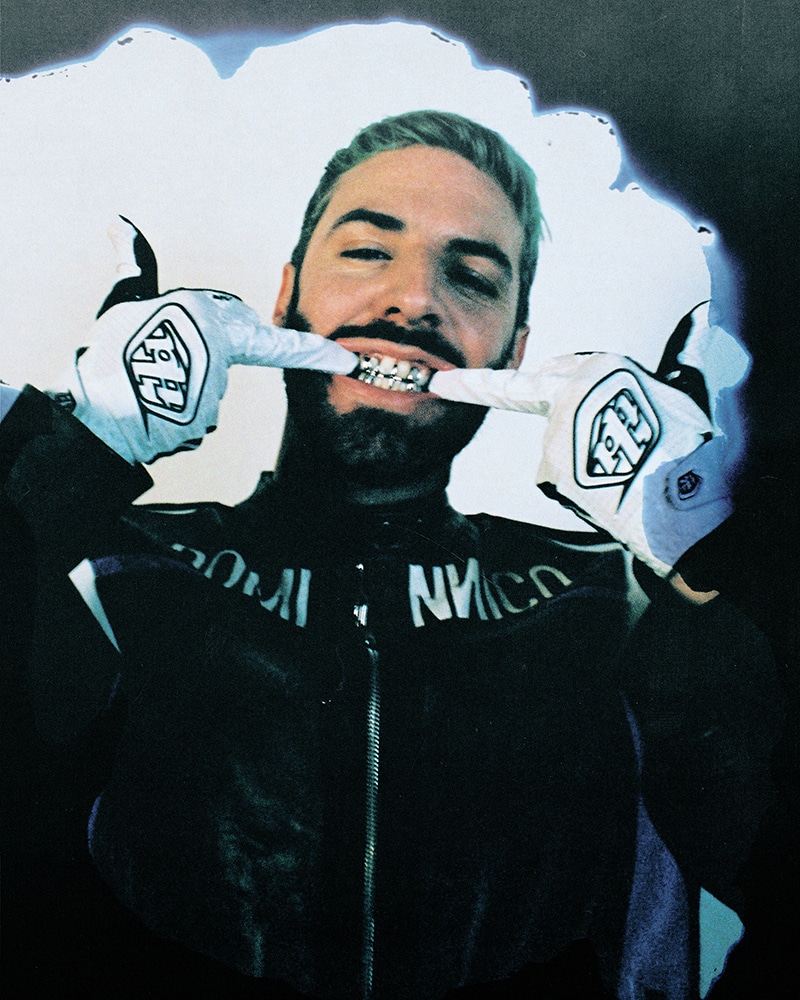 What would you say about "Blessed" that makes it different from the rest of the songs on "777″, your new album?
I don't think it's that different in essence, because all my songs are hybrids of many musical genres like R&B, Soul, Trap and House, but the two elements that I never put in my tracks before is a gospel choir and the voice of a child singing. Never in my life did I have as much work to record a song as with "Bendecido" because I had to put together many different elements and they needed to flow naturally. But it was really worth it and I'm very happy that people are liking it so much.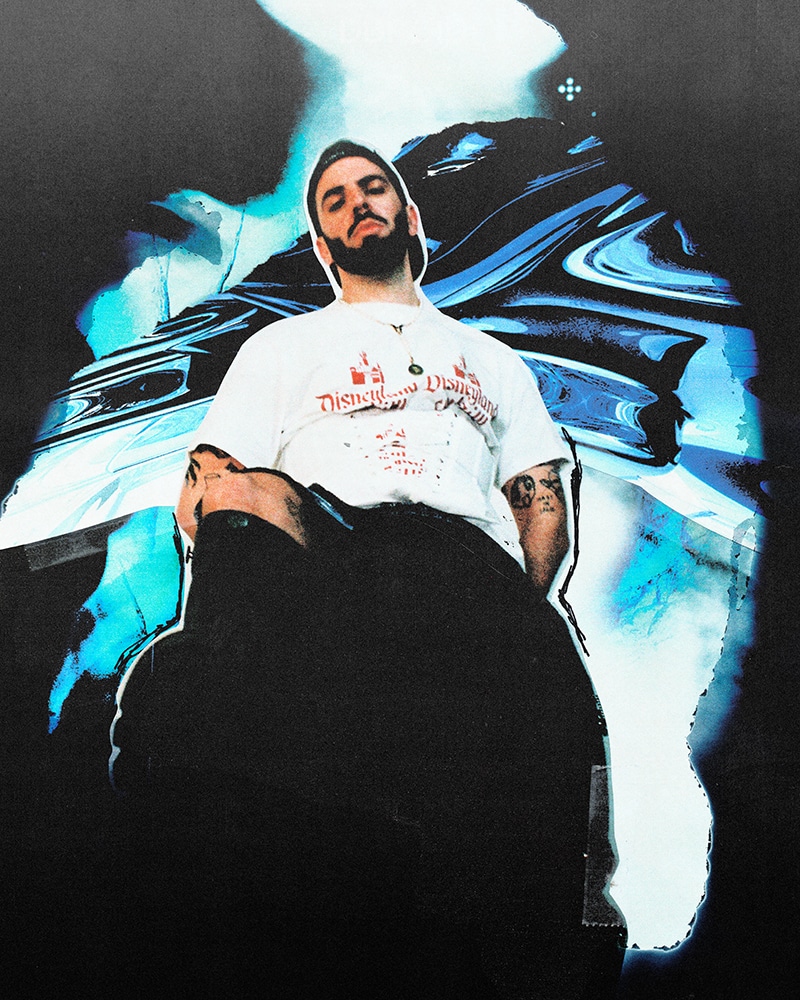 You recently released "777", what does this new work mean to you as a singer?
It's a big step for me as an artist because previously I only released two English EPs and many singles. For me, this work is the summary of an era since I began to write and sing in Spanish. Looking back I'm pretty blown away by all the work I've done. I literally have a Music Video for every song on the album except for the interludes.
The title is very mysterious, what is hidden behind that number?
Since it's my first mixtape, I wanted to choose a title that I essentially identify with, and numbers are something universal that everyone understands, just like music. My greatest wish is that I can transcend everything I do and reach first the ears and then the hearts of people. "777" for me is a combination of magical and divine numbers that bring me luck, it represents many things and cycles such as the days of the week, the chakras, abundance, intuition, healing, and astral communication. "777" is where my music comes from and where it returns to. It is the source and it is the portal.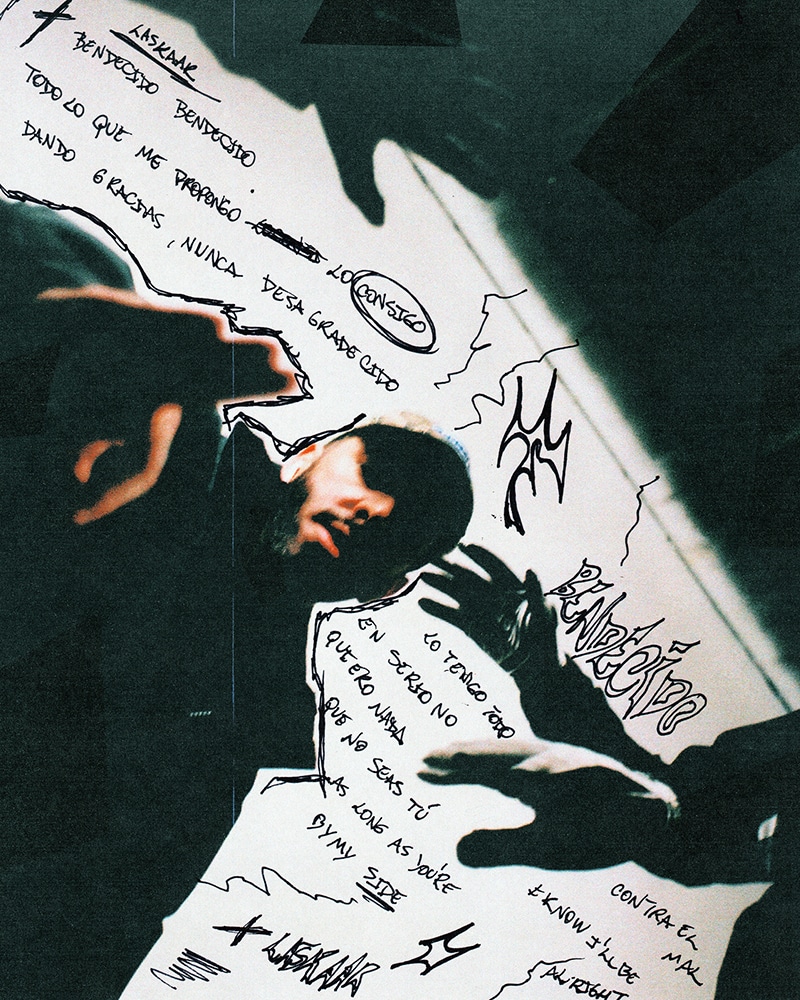 Tell us, how is the experience of finally unveiling "777" being?
The Pandemic stopped my career completely and, since I am an independent artist who worked step by step, everything I had achieved fell apart and I had to start from scratch. Since the launch of "777" a month ago a lot has happened: I released two new videos, I organized Listening sessions in Zürich, Madrid and Barcelona and my listeners grew from two thousand to twelve thousand organically. I feel super happy and grateful that everything is starting again. I really feel like it's like a second chance.
What's next for you?
This week an acoustic session of "Bendecido" comes out and soon I'll release a new single where I will start a new era.
Follow him @laskaardistan
CREDITS
Interview by Juan Marti @sswango
Photography by Manué Gil Mera @manuegilmera
Styling by Josep Arnau @okeyjosey
Styling Assistant  Sonia Ortega @sonialagoon
Collages by @acid.vk
Camera & Edit by Swallow X @swallowx
BTS Photography by @okapcollins
Make up Laskaar by La Manuela @missmeinuels
Make up Soraya @cuentosrosales by Dani Arias @dani.sonline
Special Thx to @engalanan
& CORDOVA @c_o_r_d_o_v_a_
LASKAAR IS WEARING
@mateu_lo @entire_studios @heliot_emil @whoisjacov @oakley @balenciaga
@marygarlic2000 @karont__ @Dominnico @nike @vetements @maisonmargiela
SORAYA IS WEARING
@Balenciaga @ahug_official @hellyhansen @vinnycastrostudio