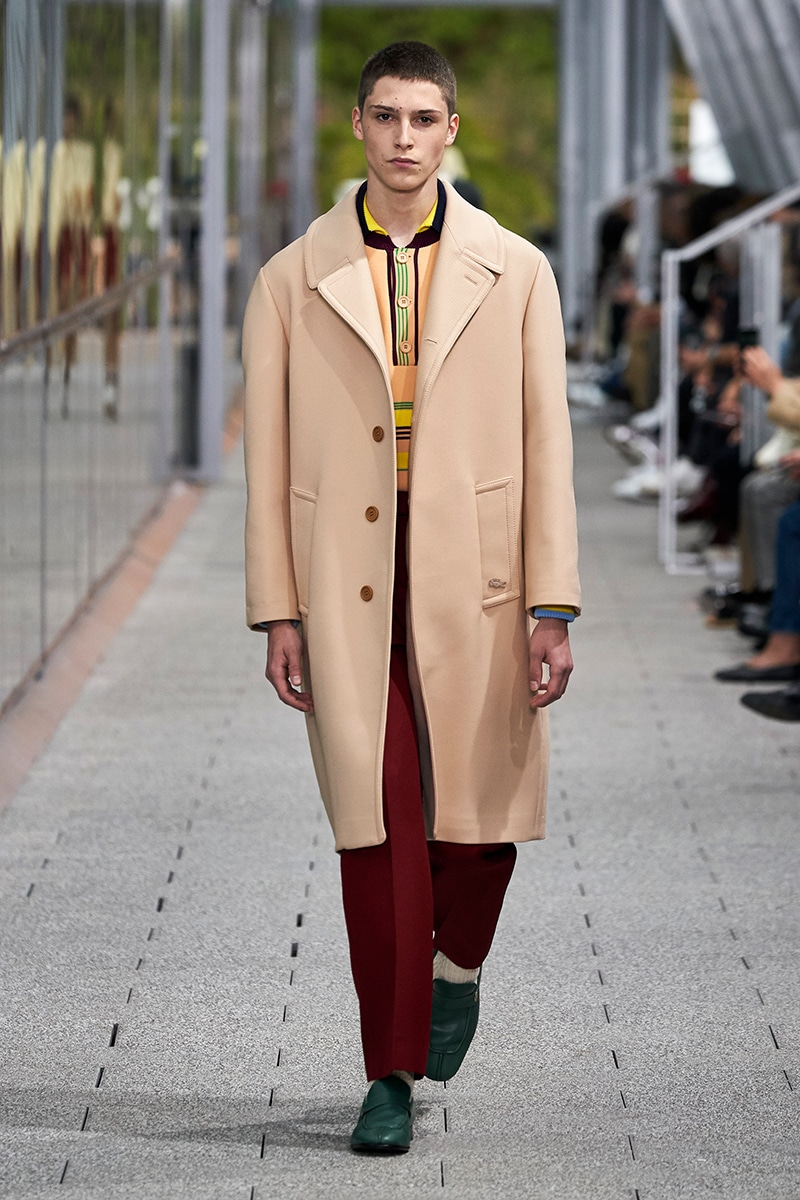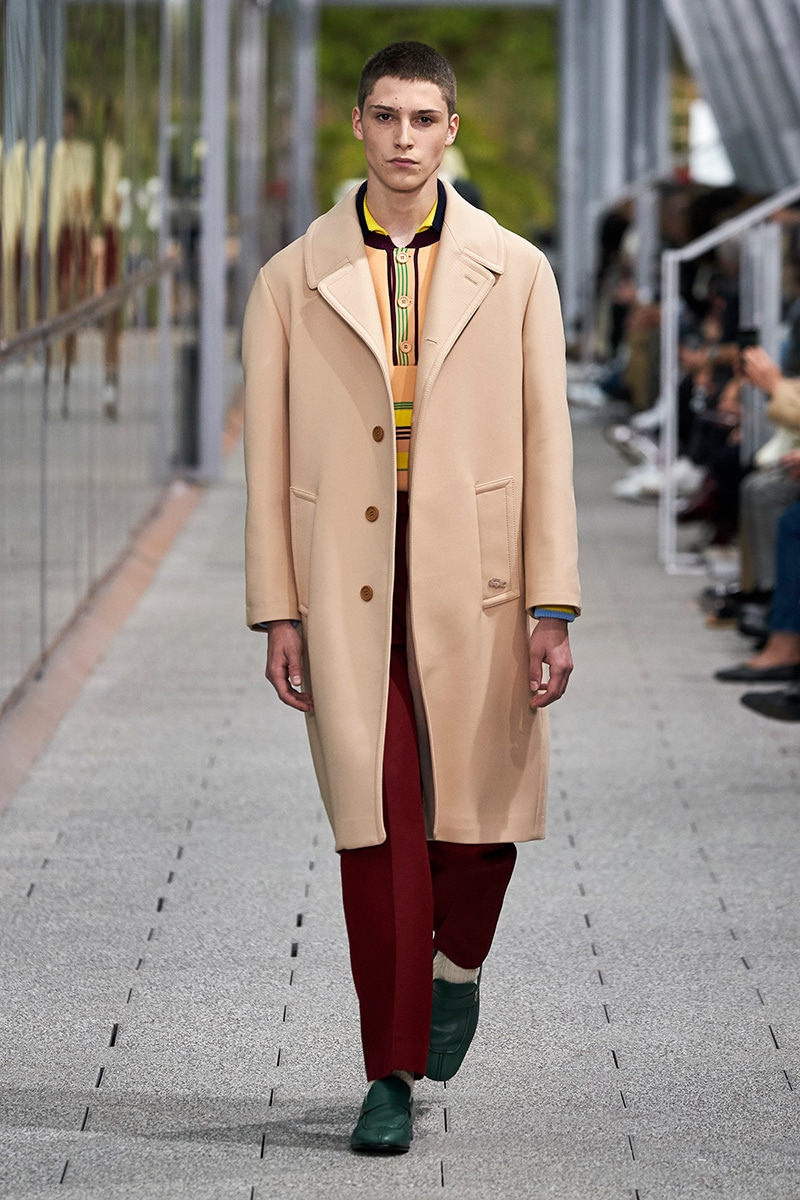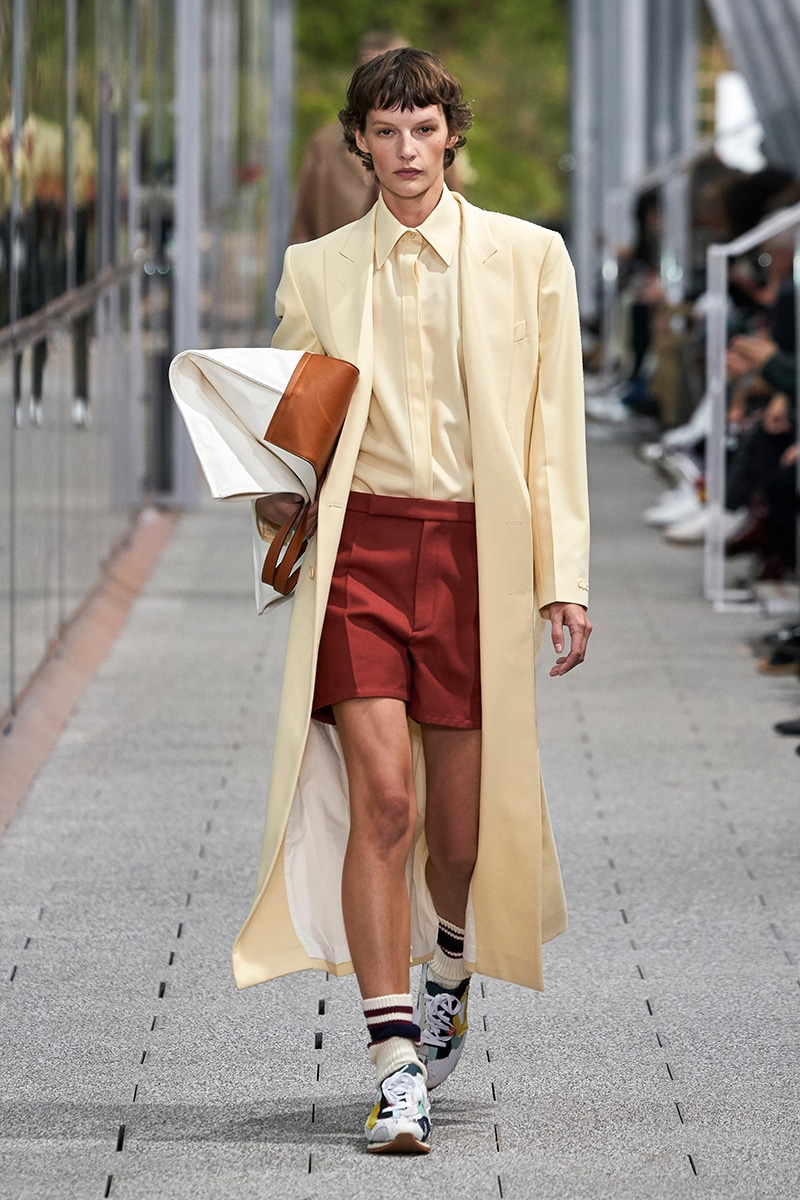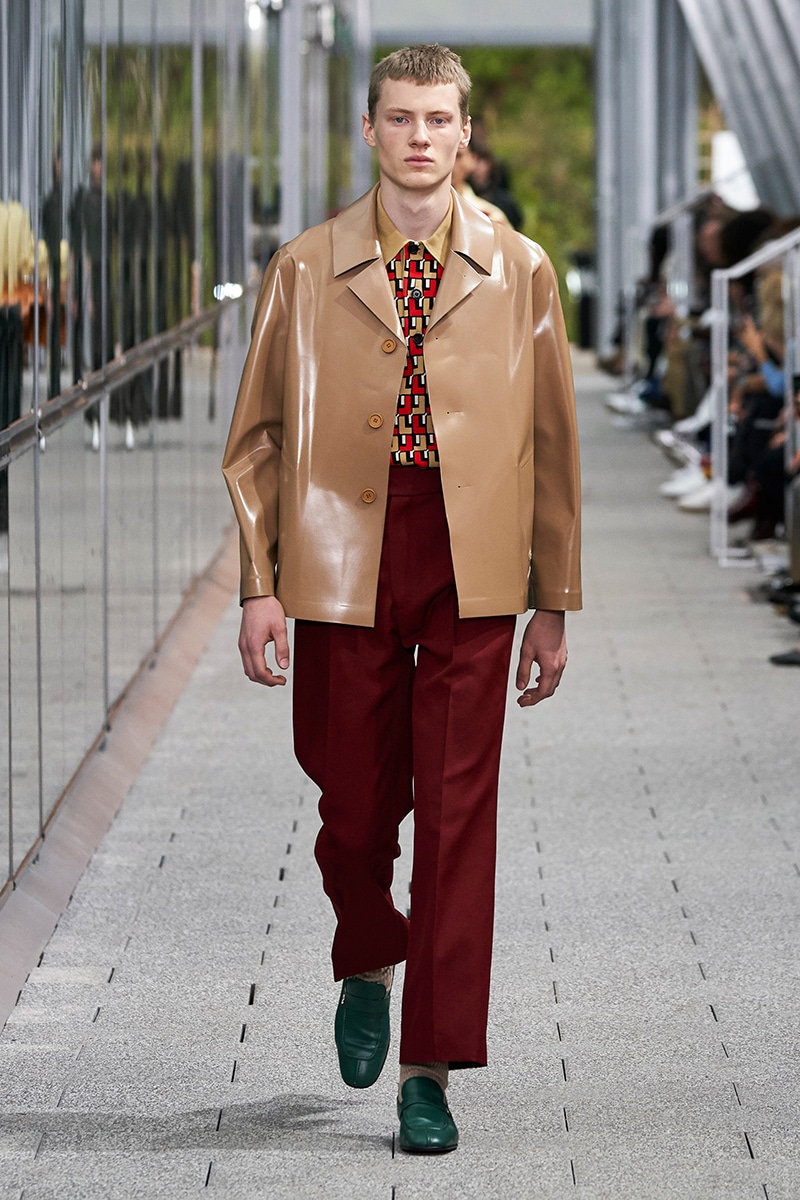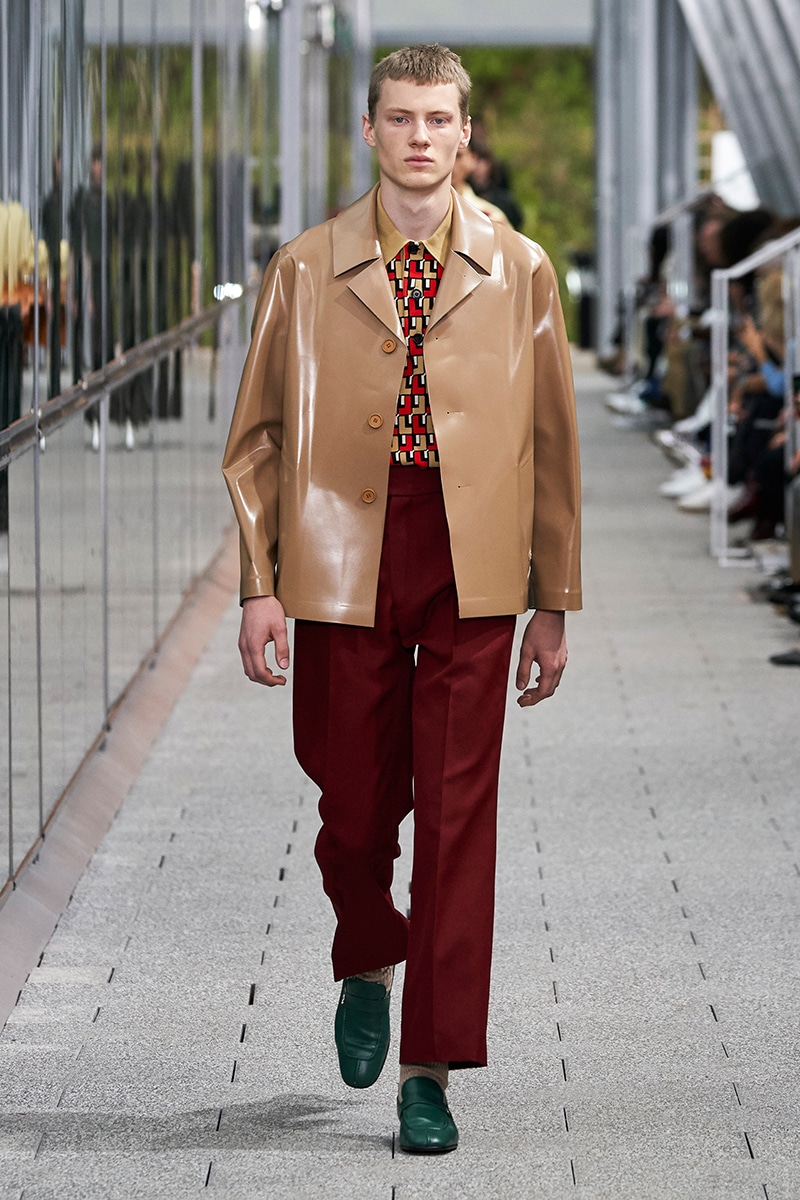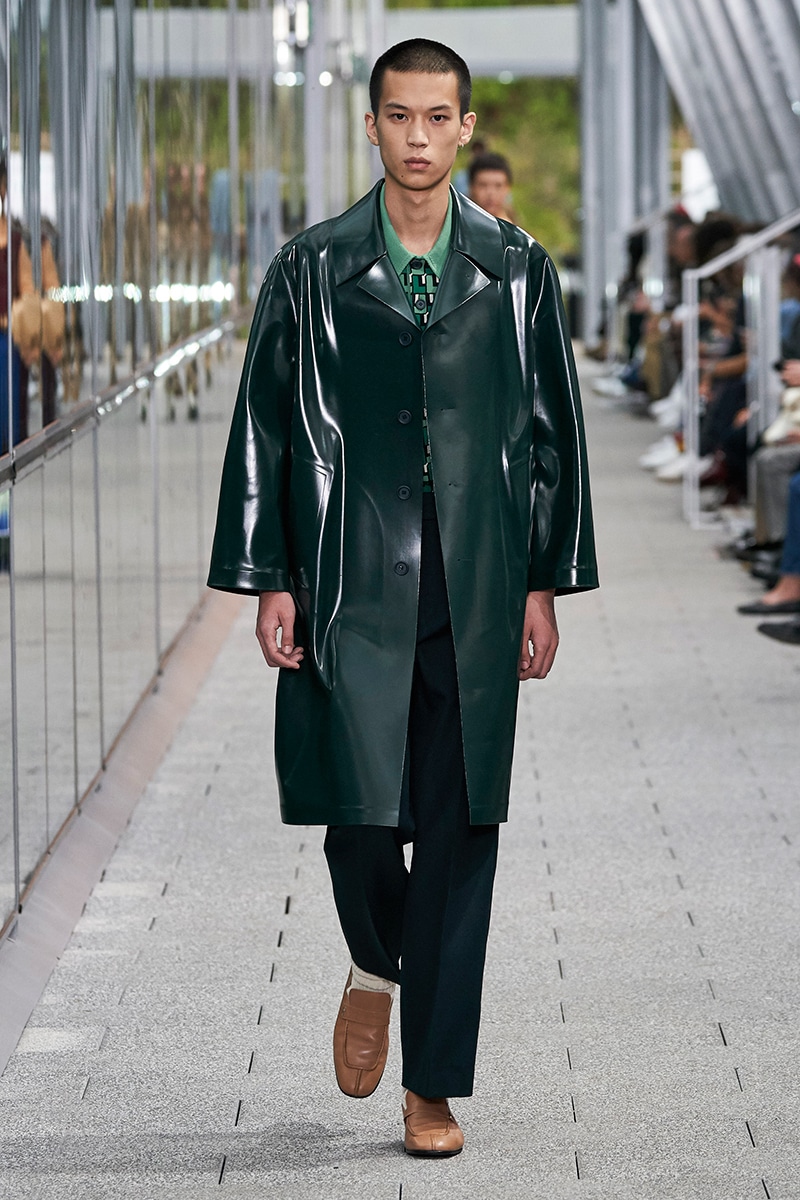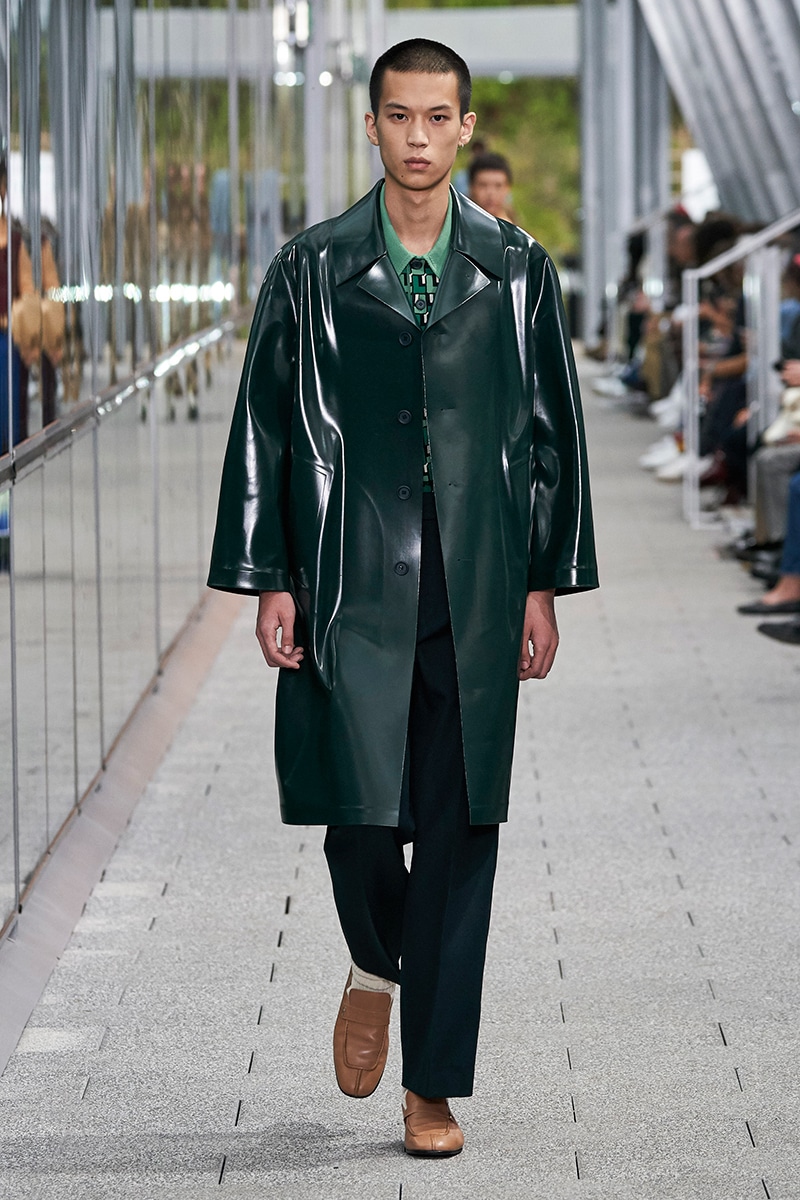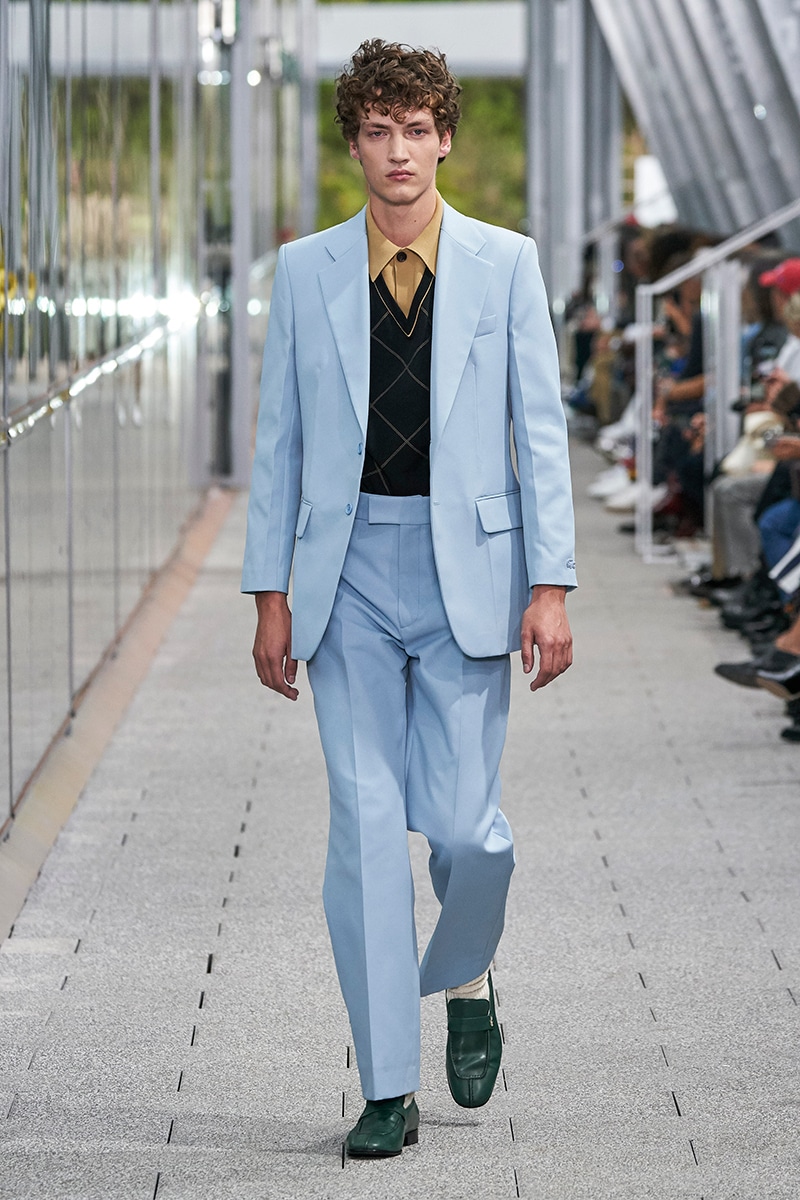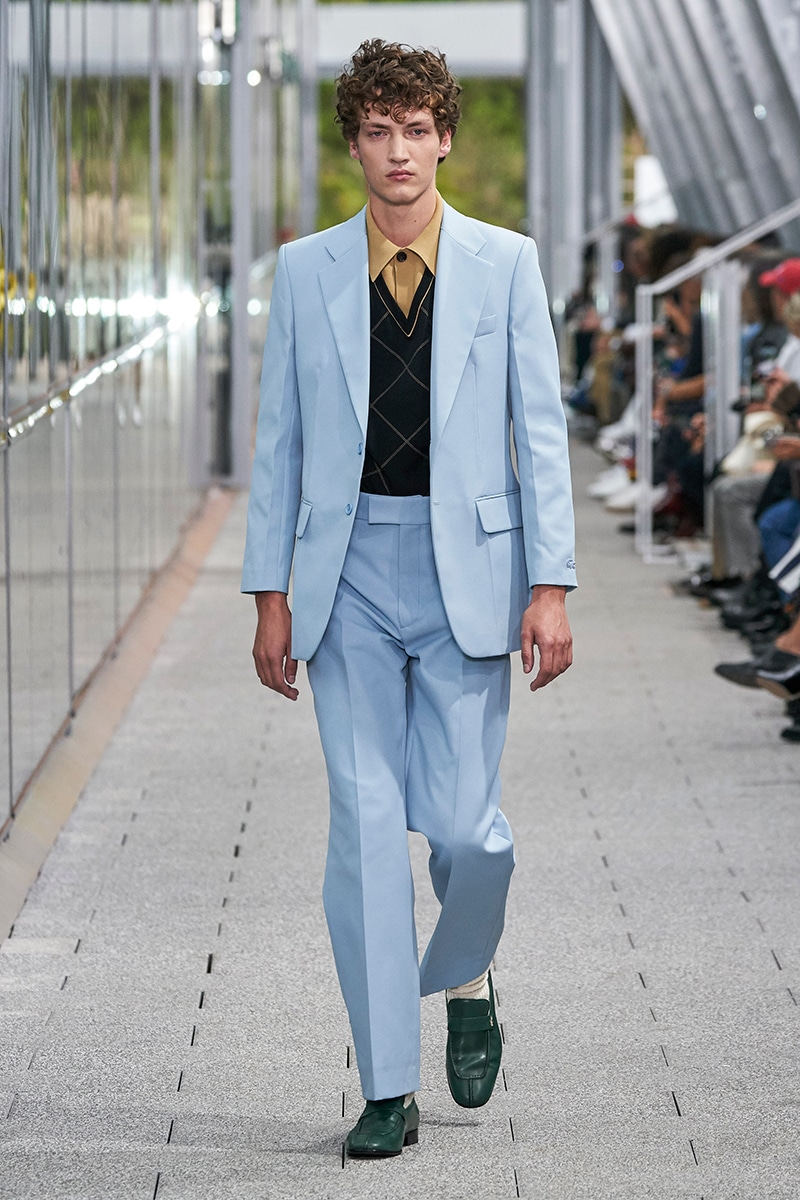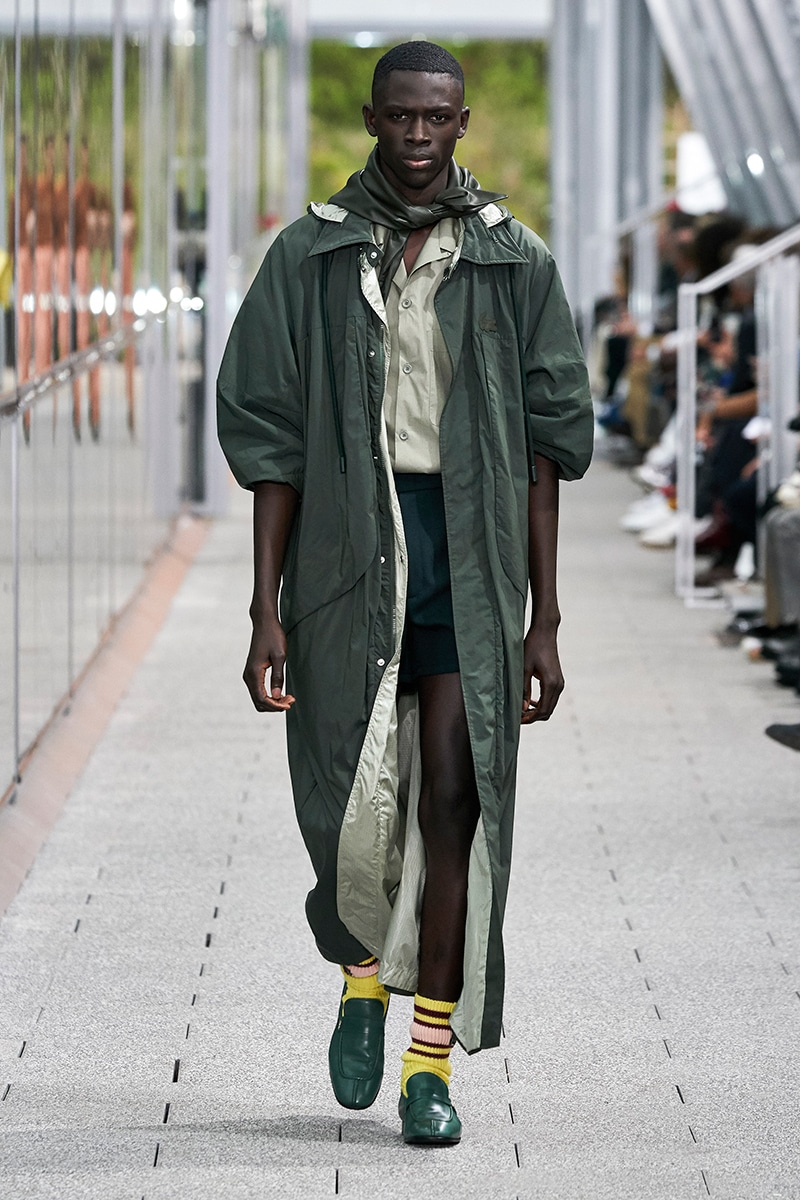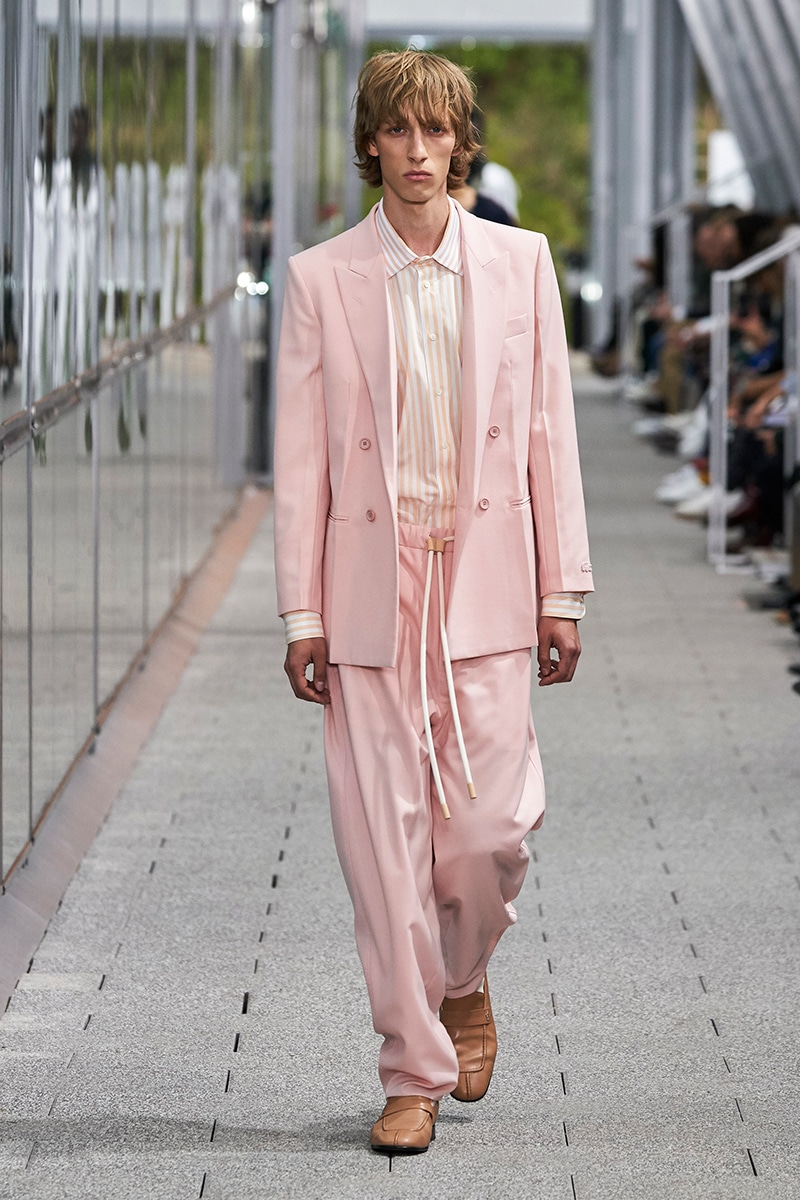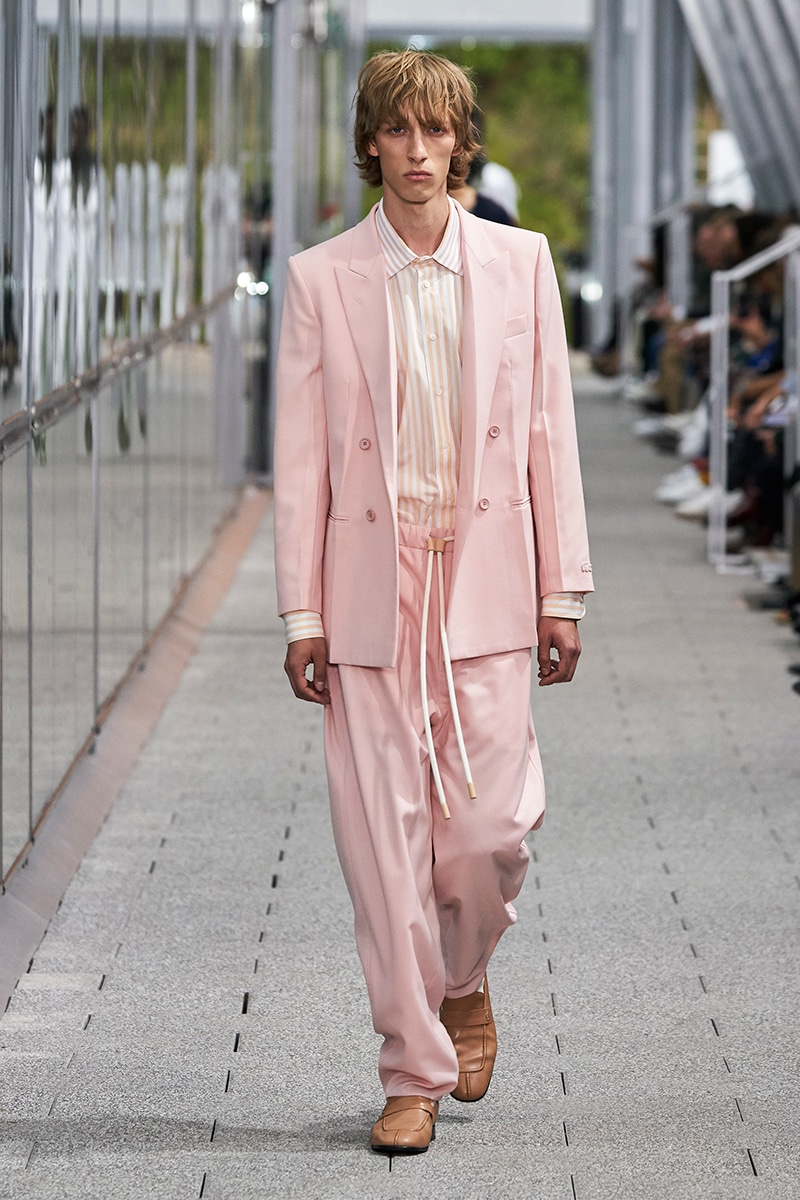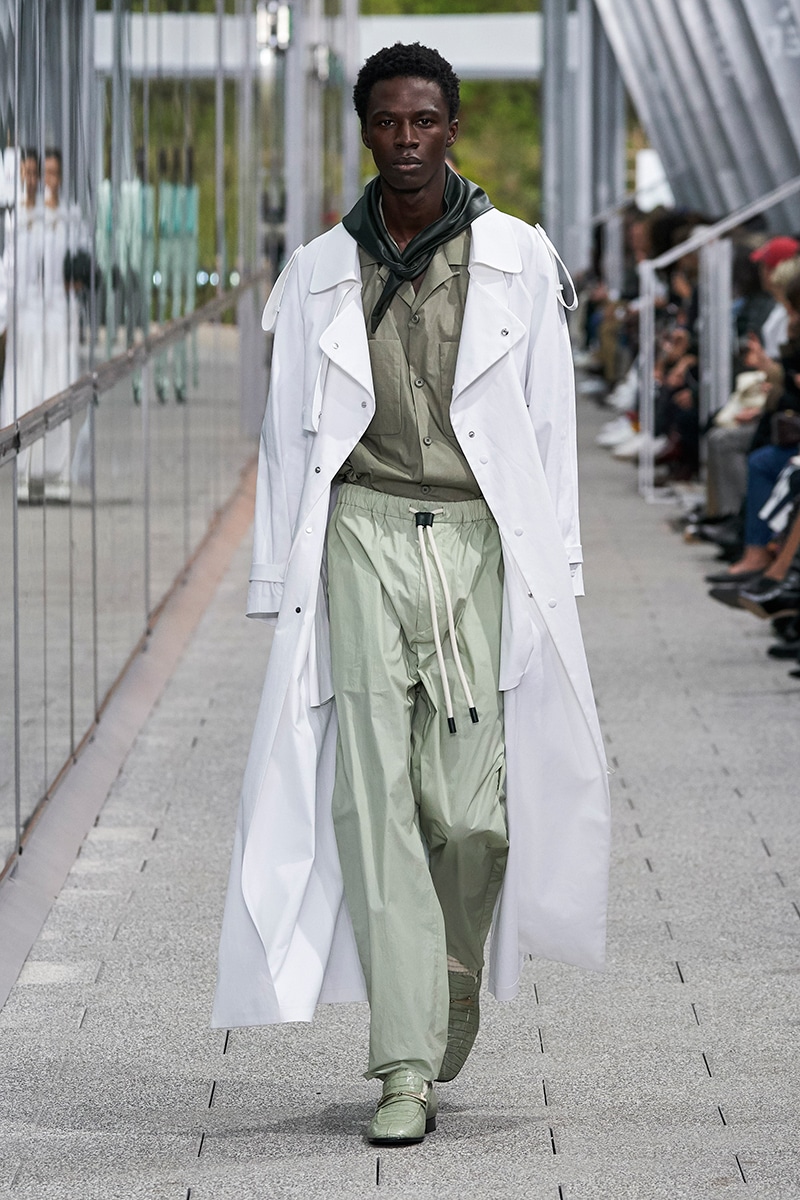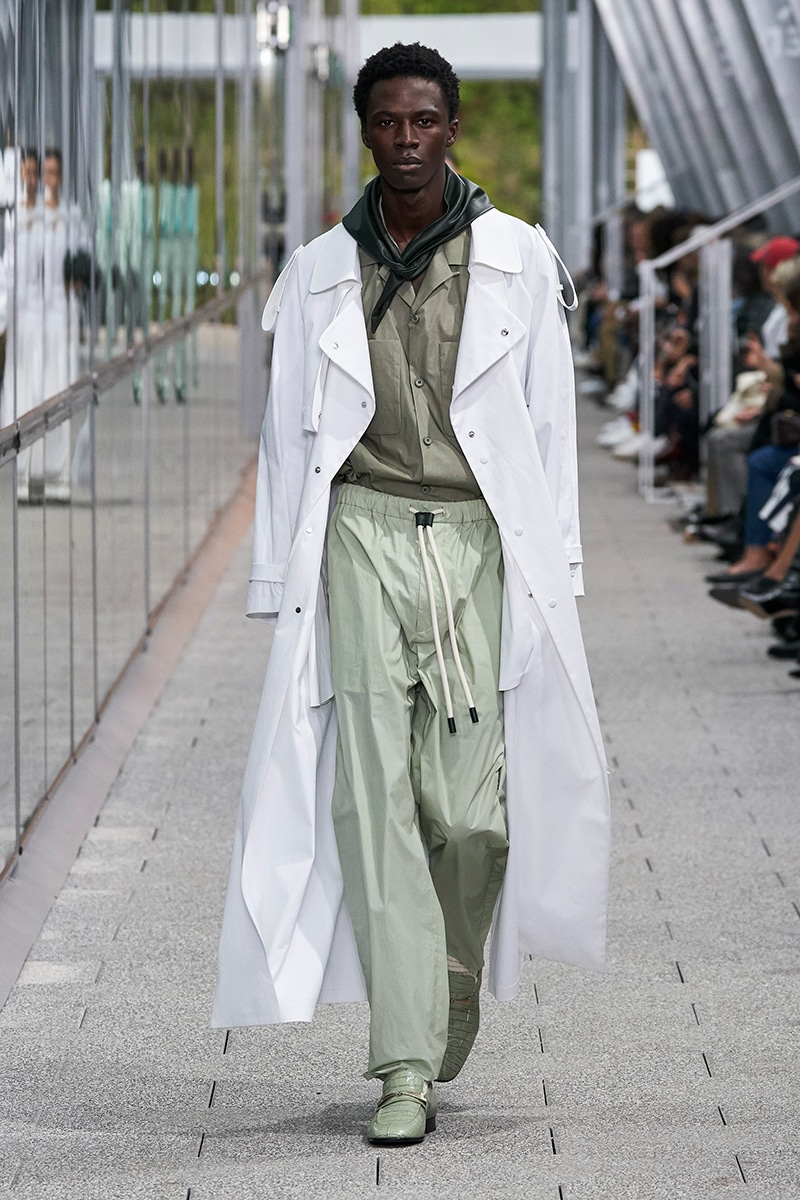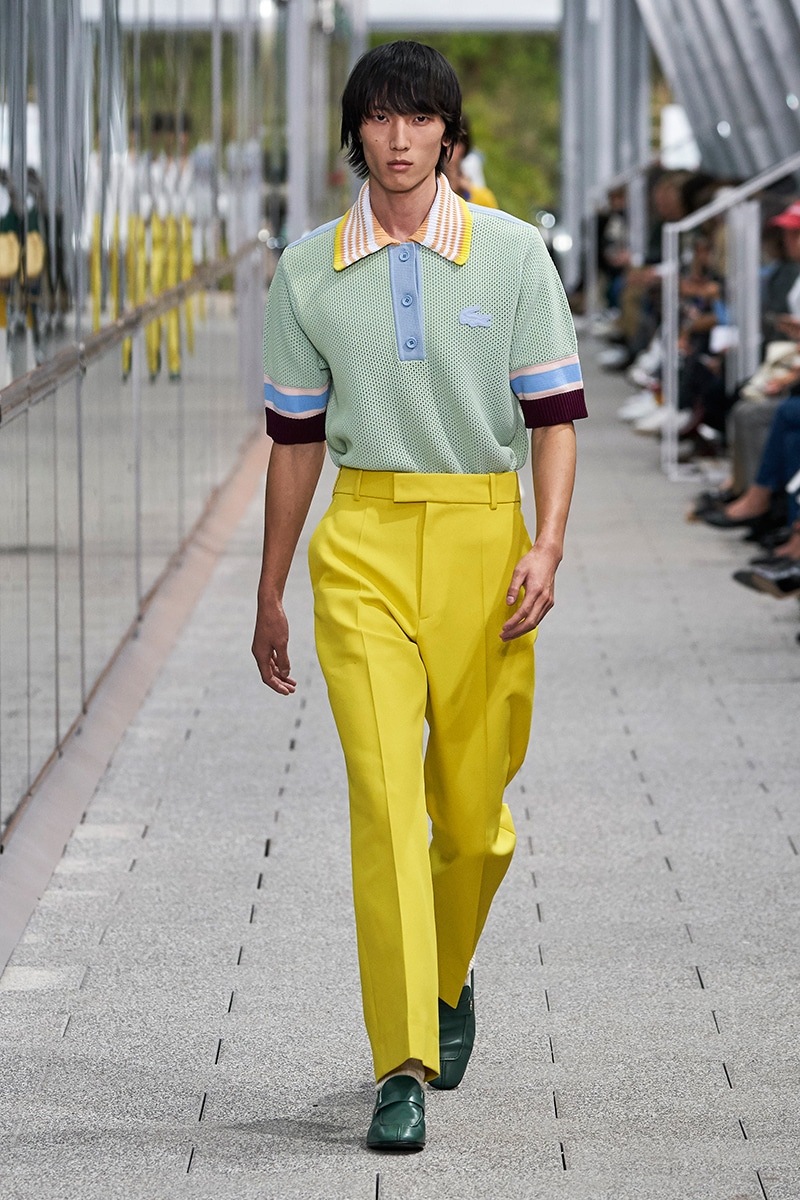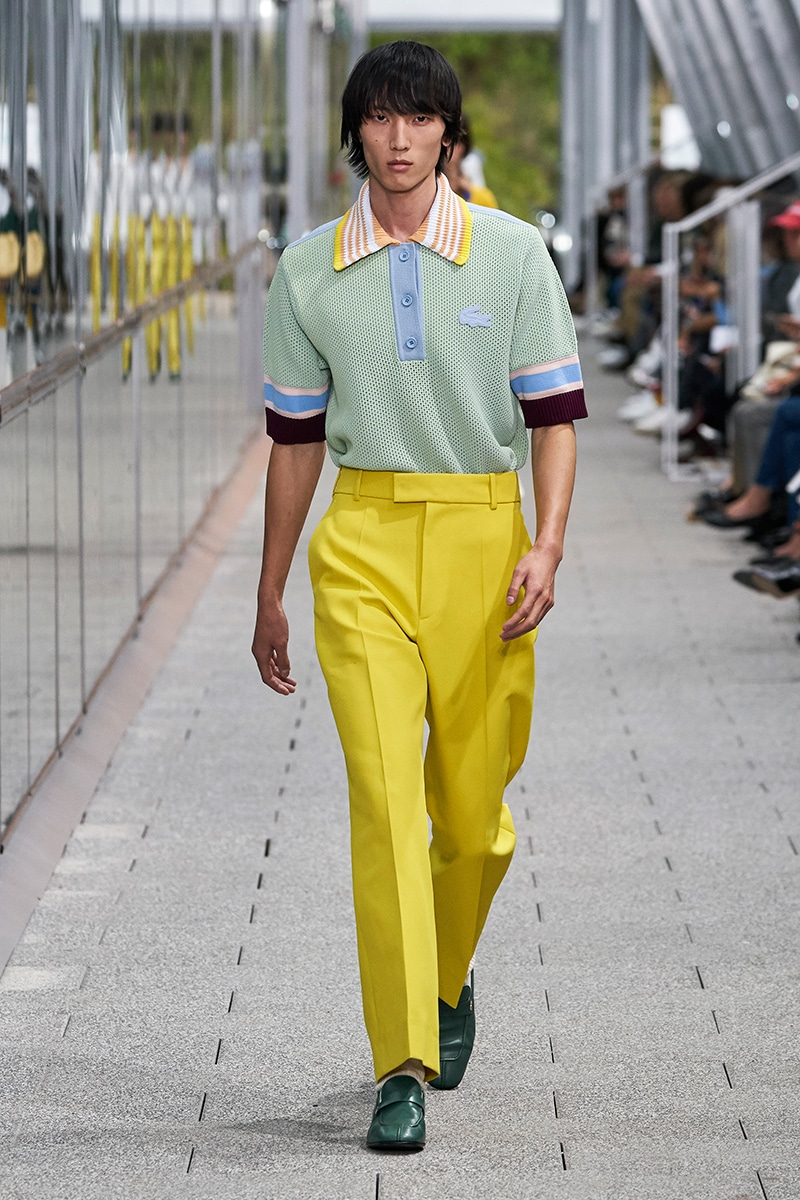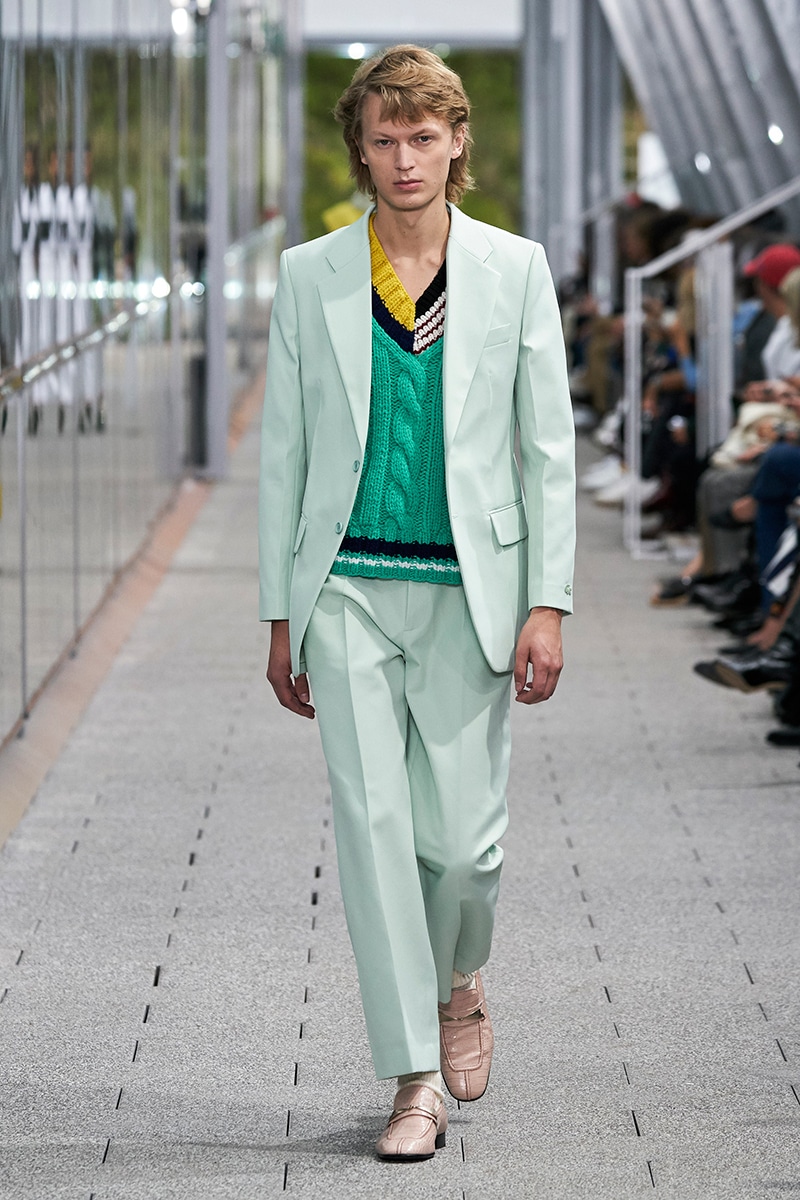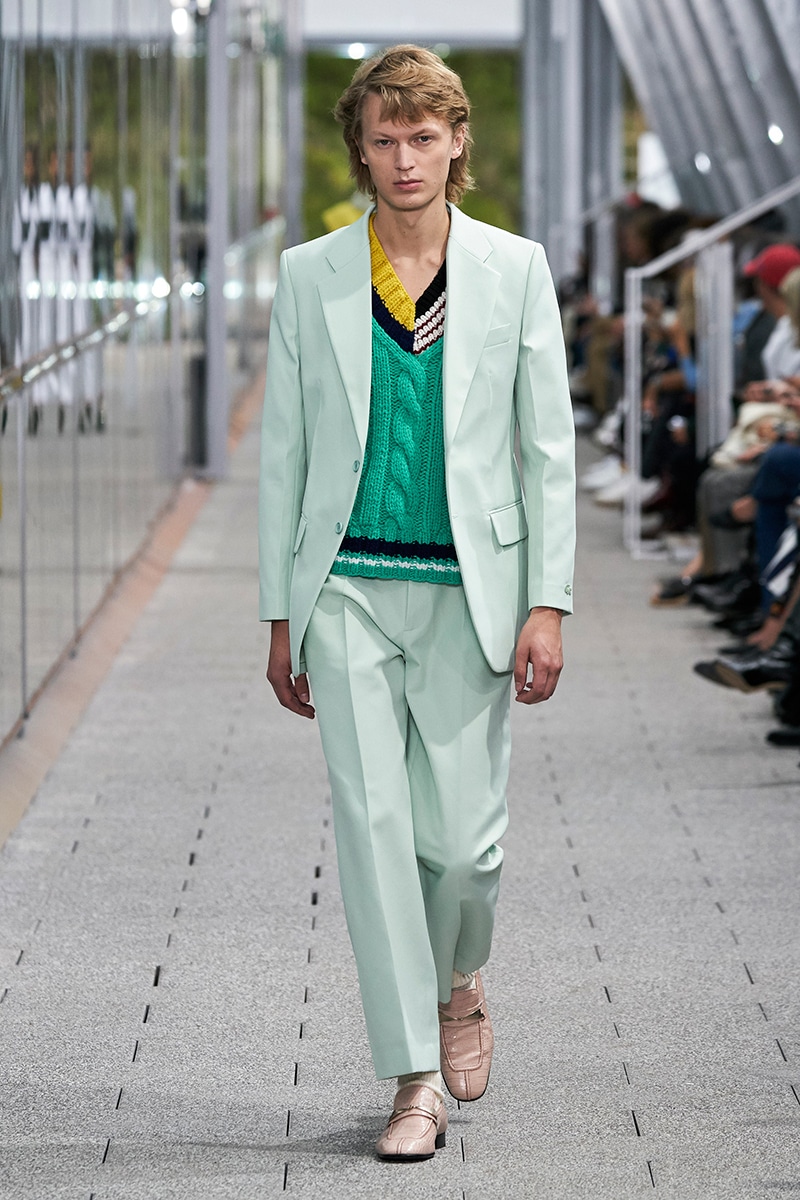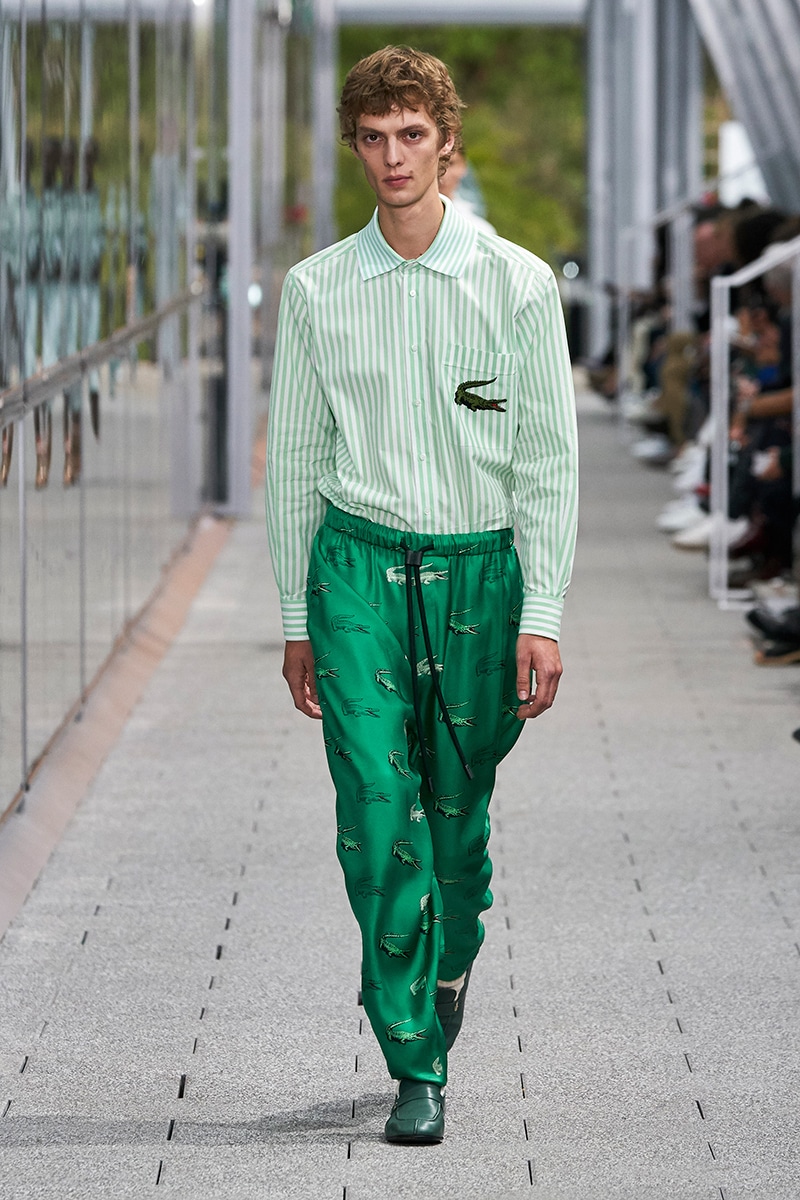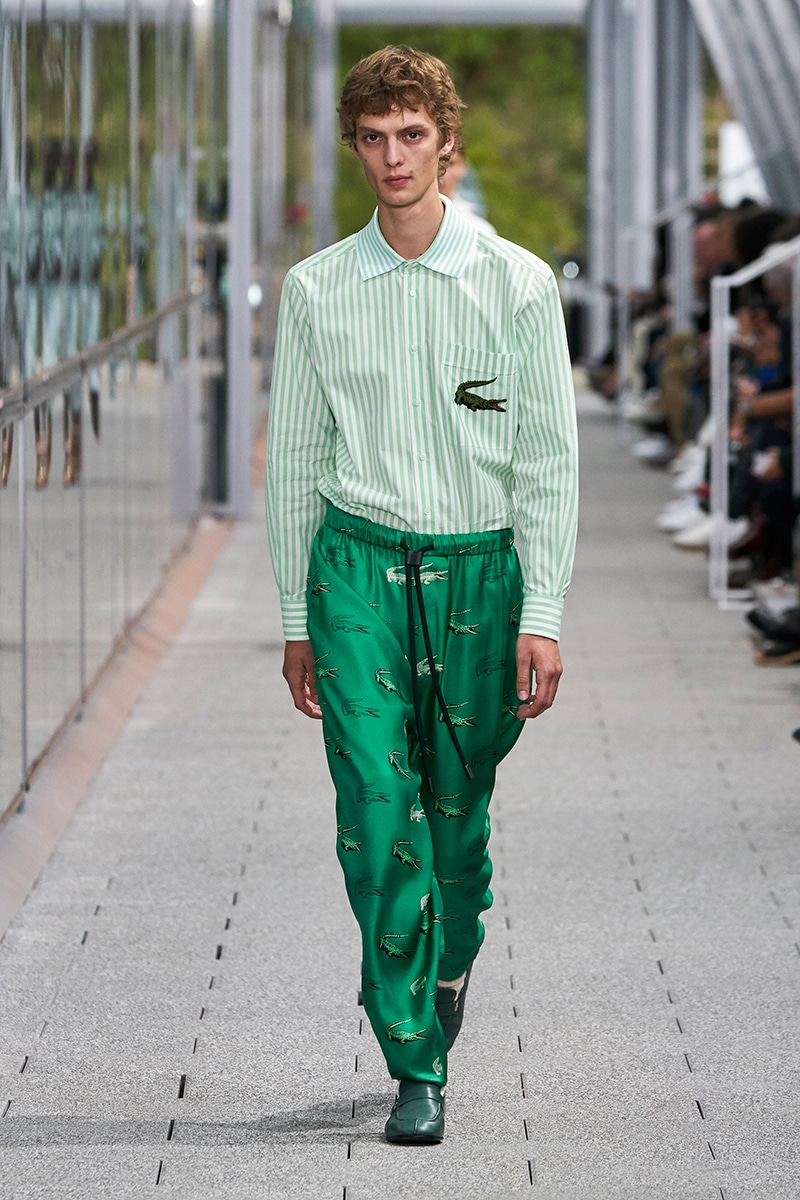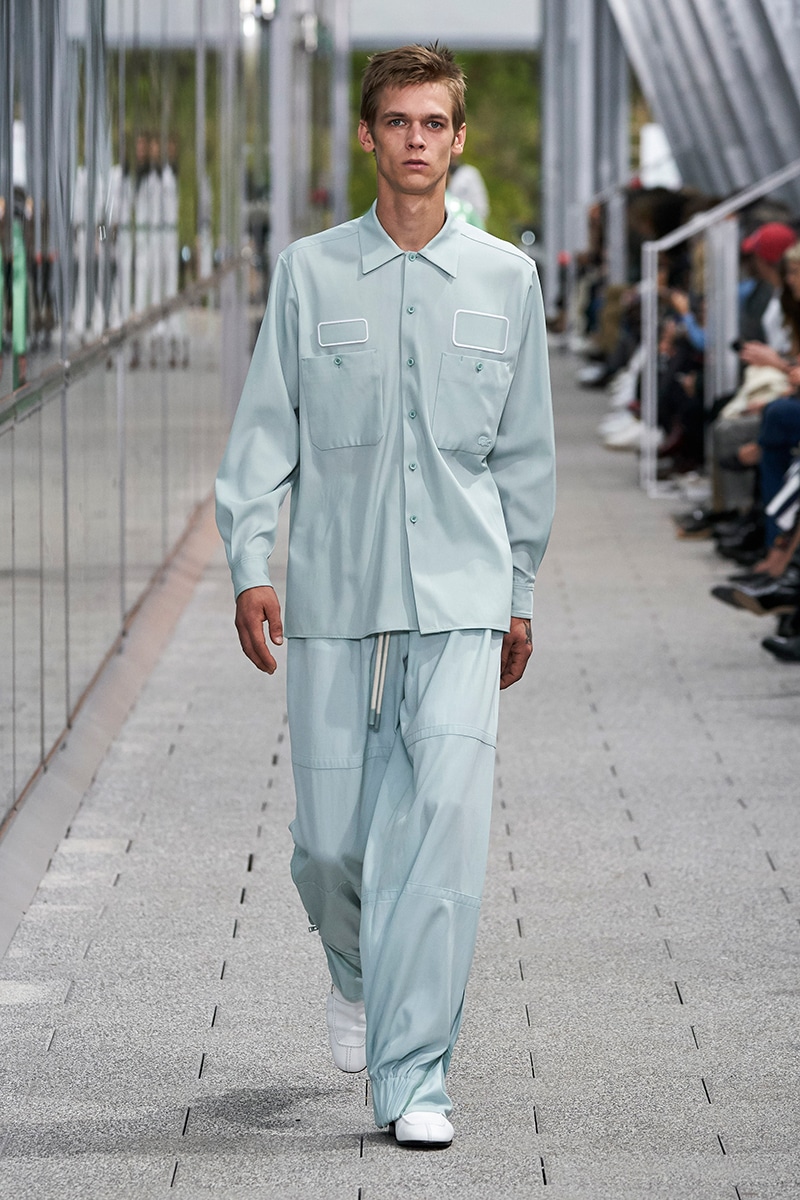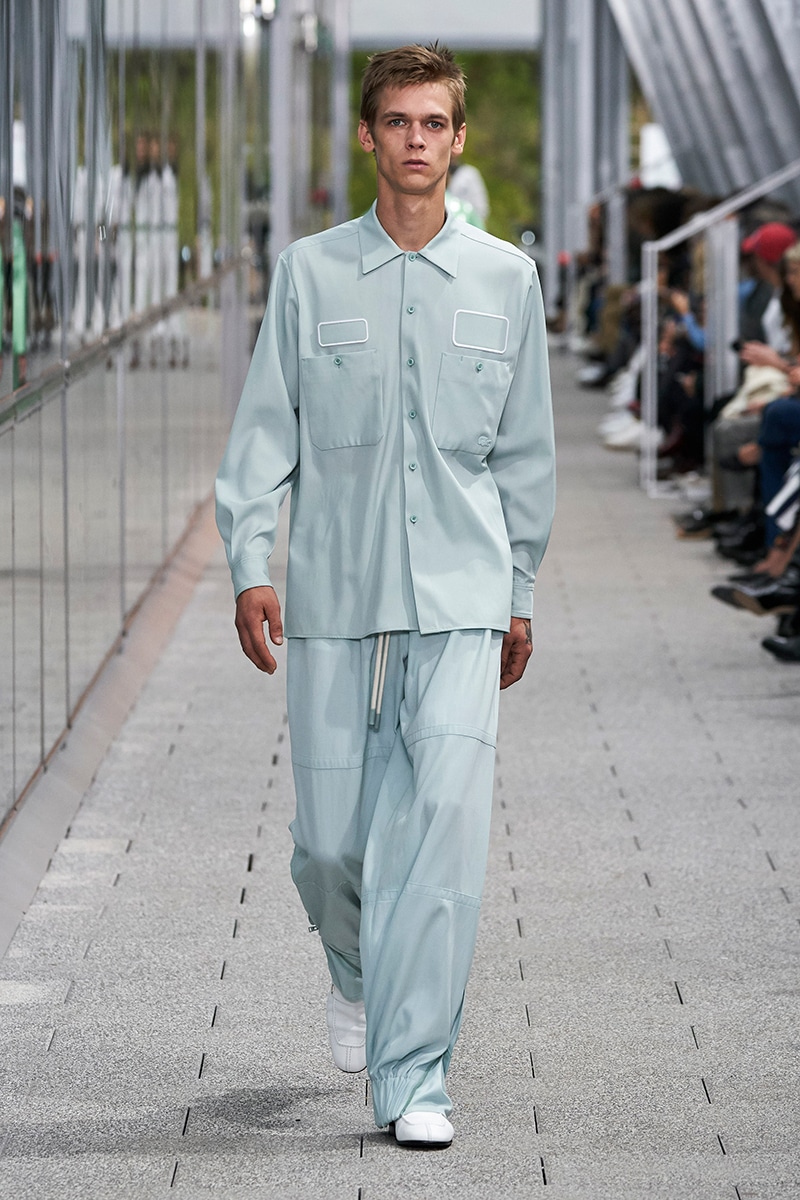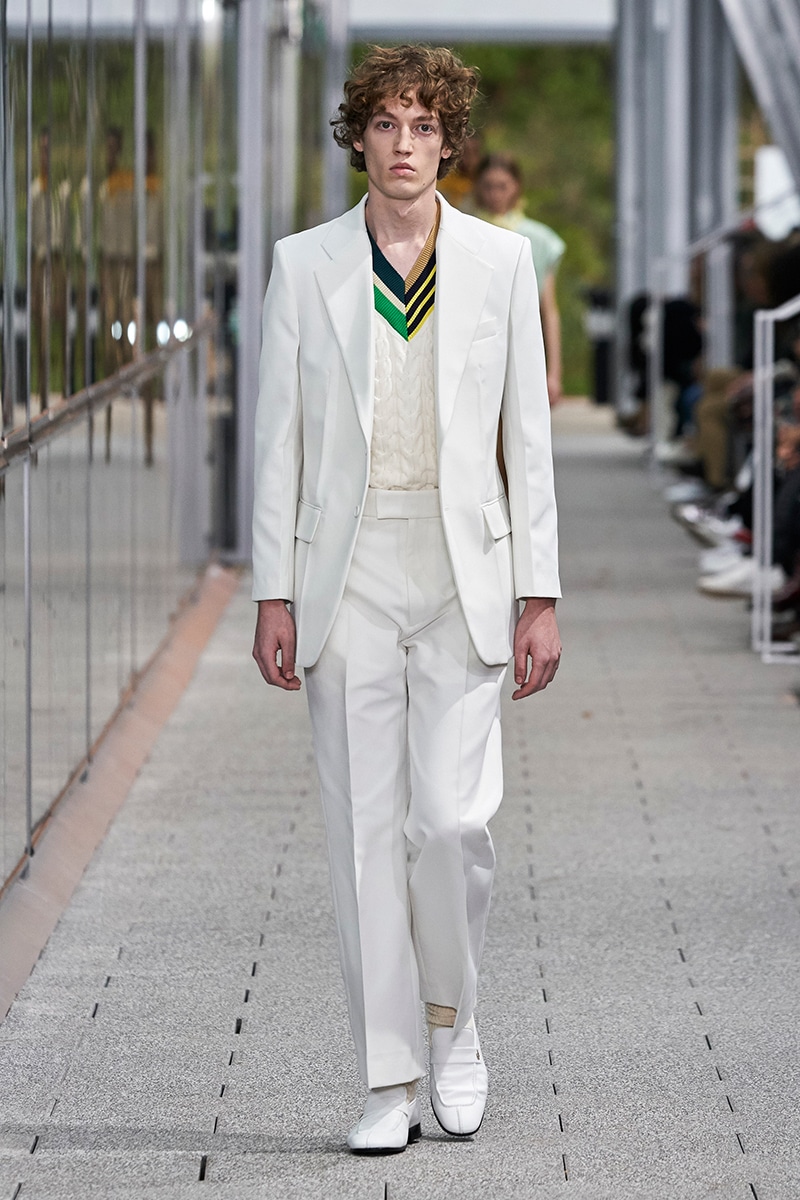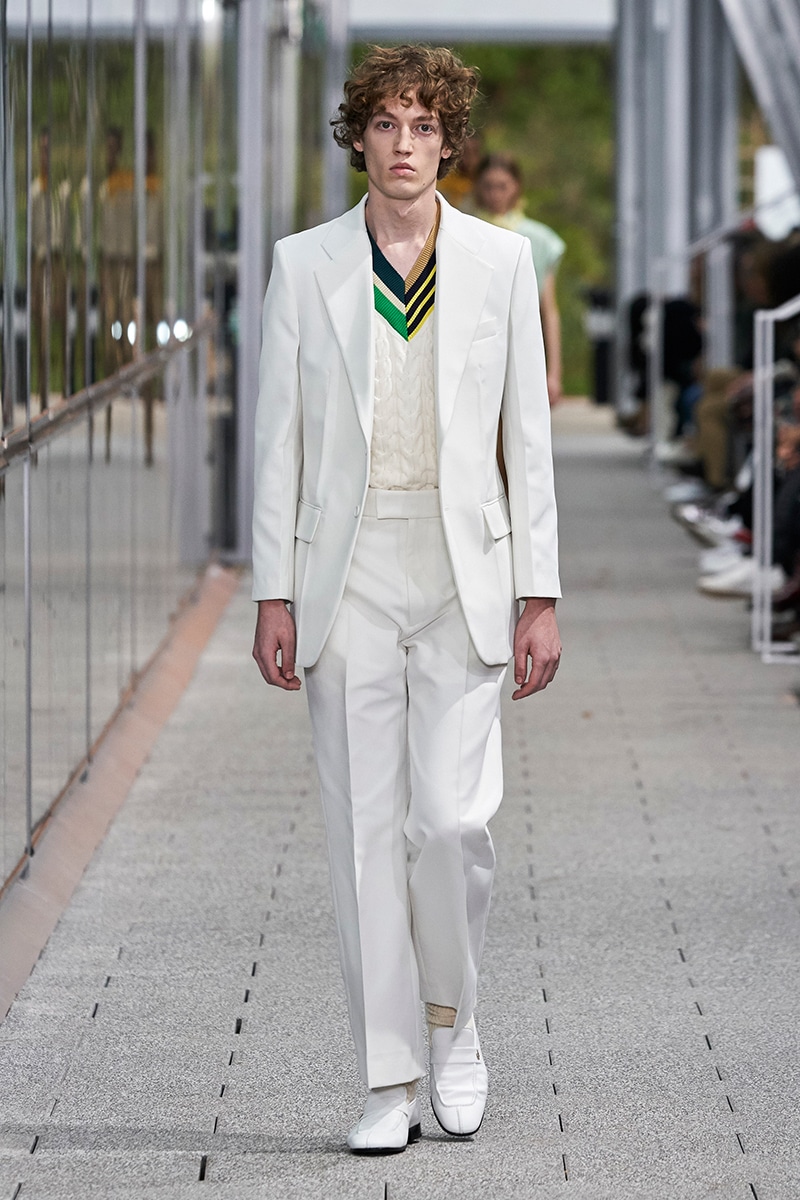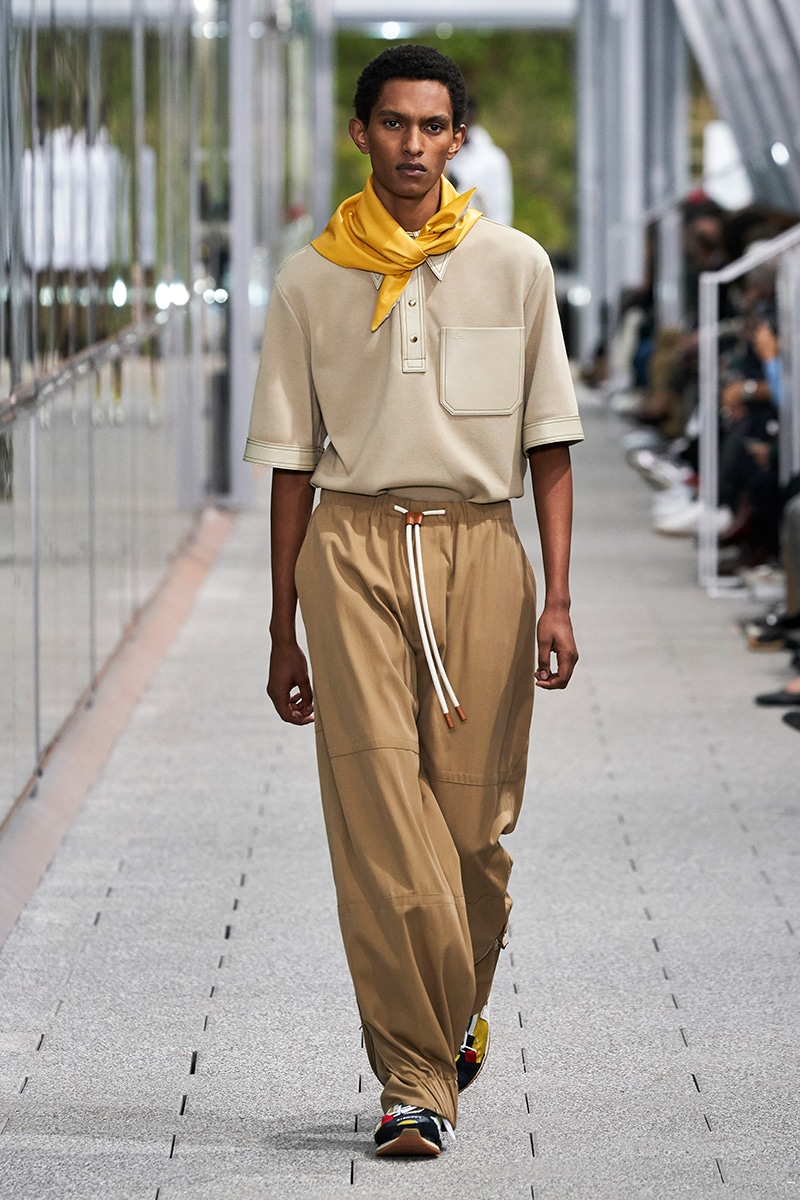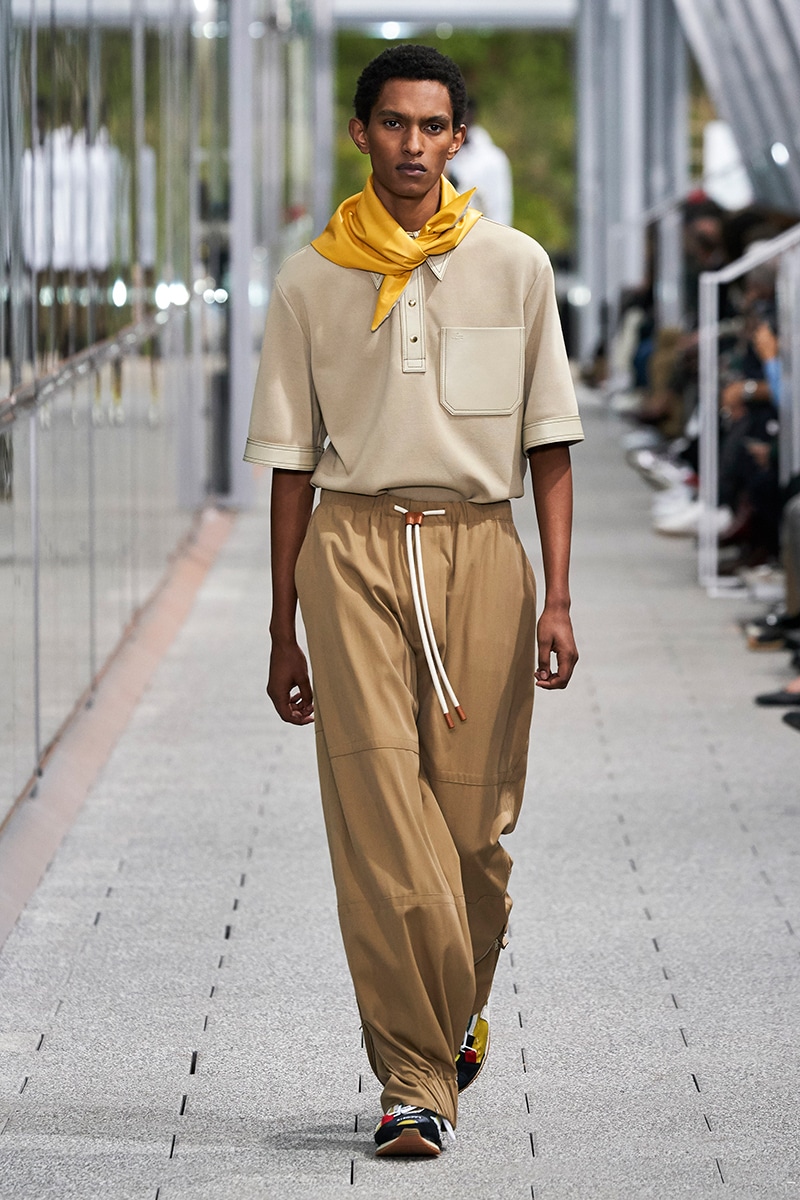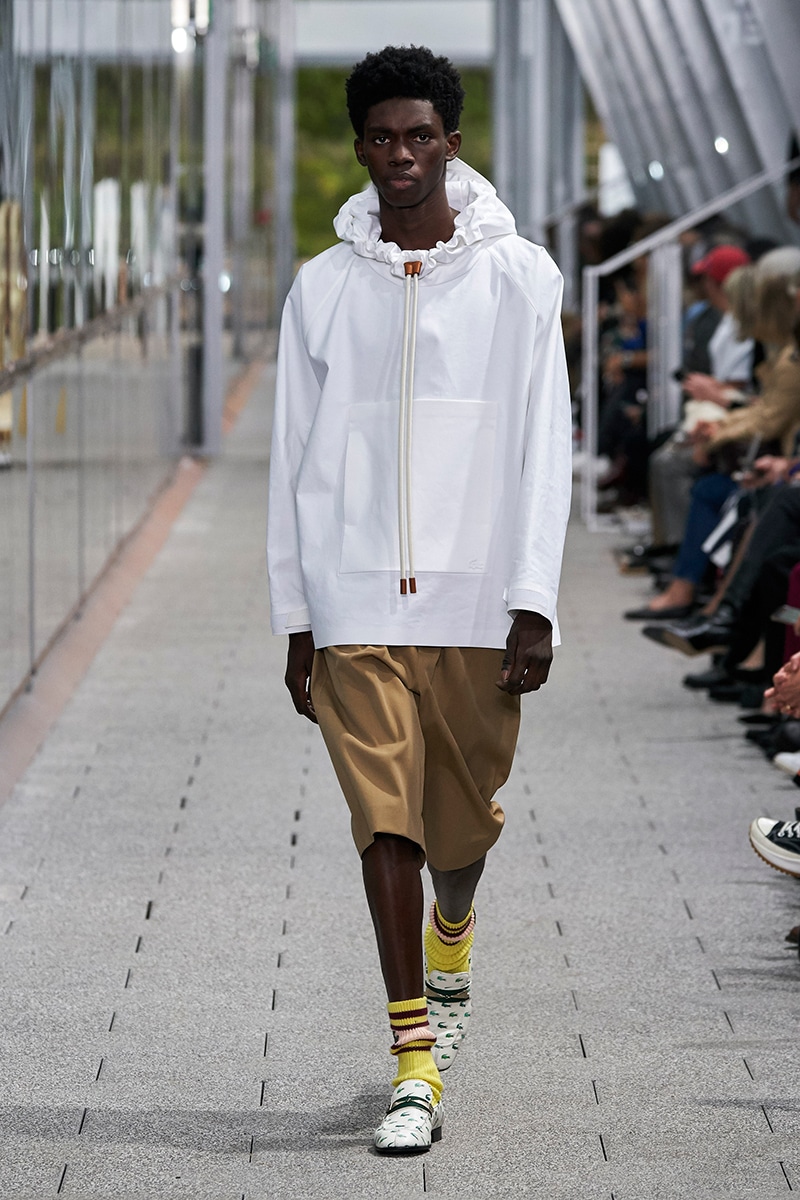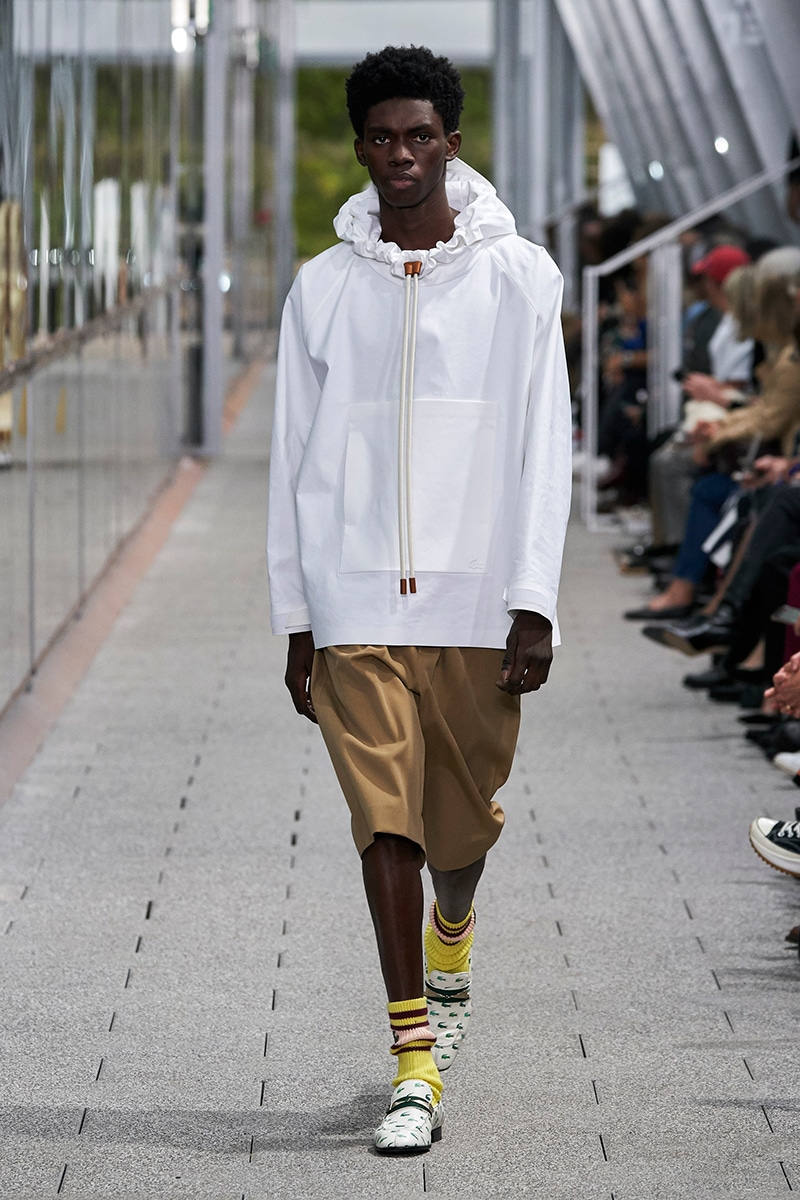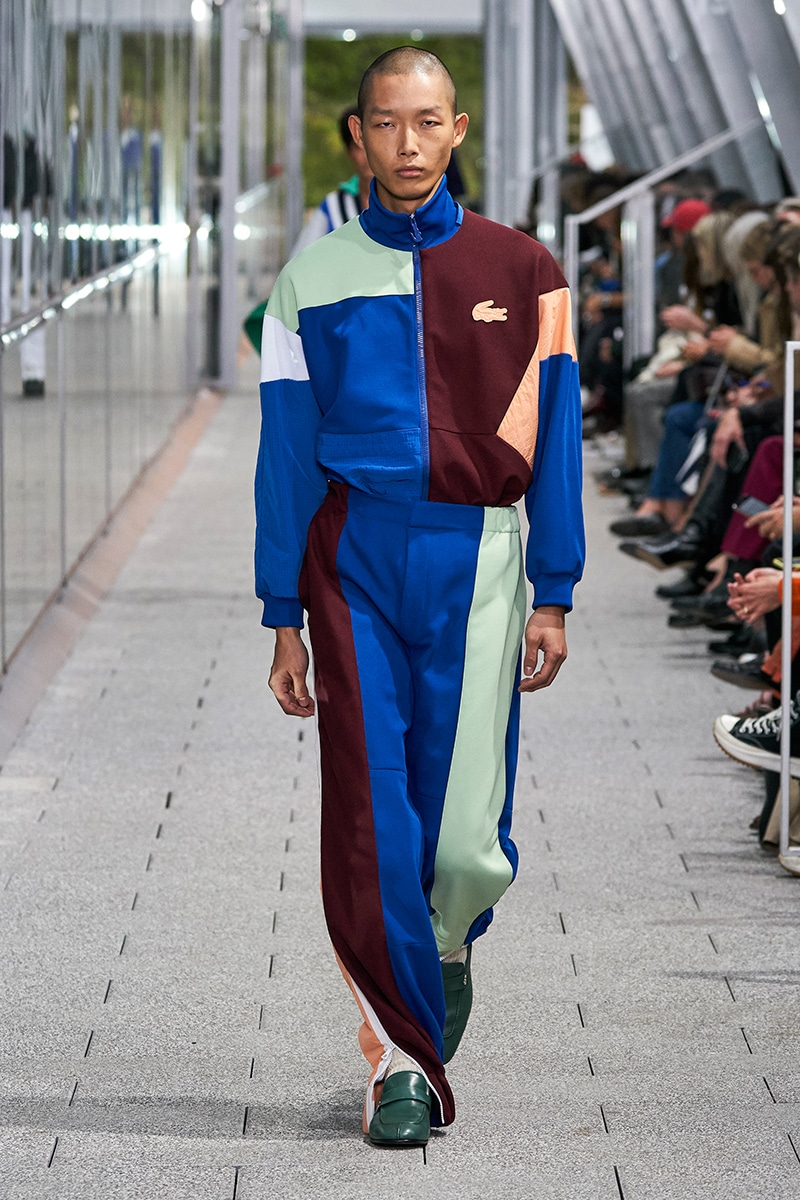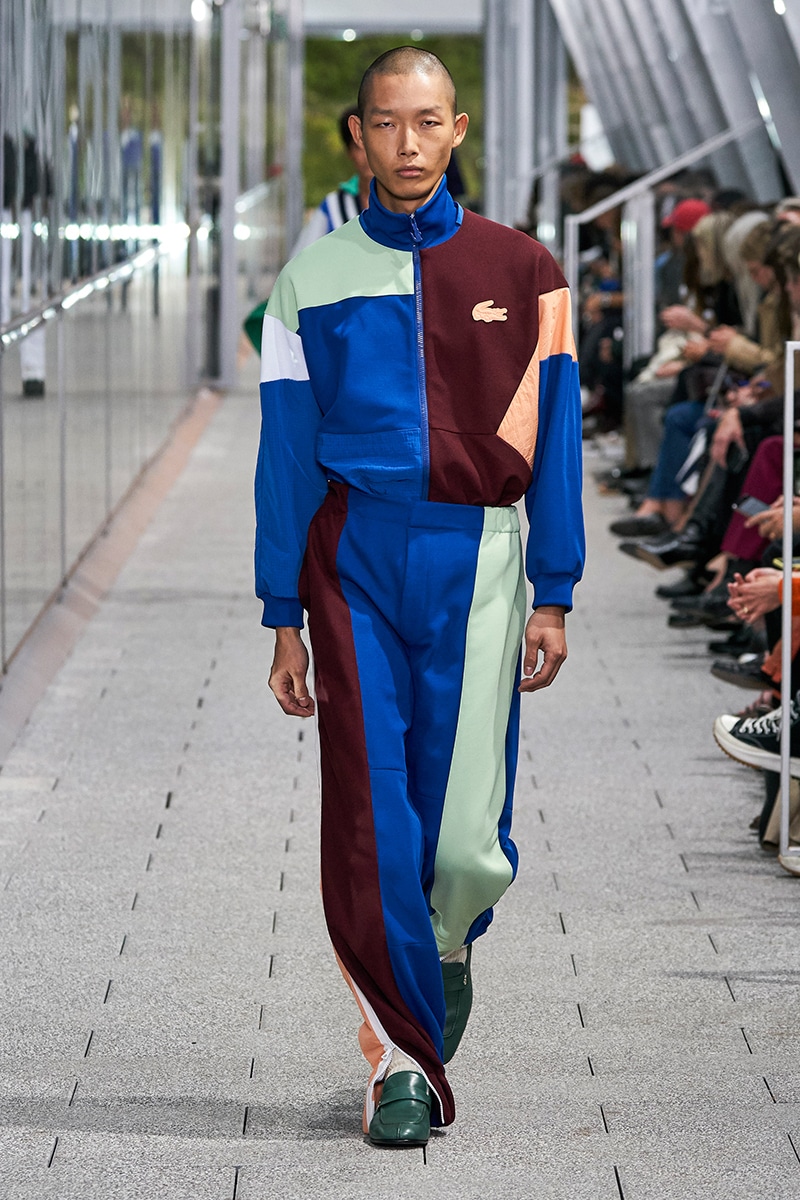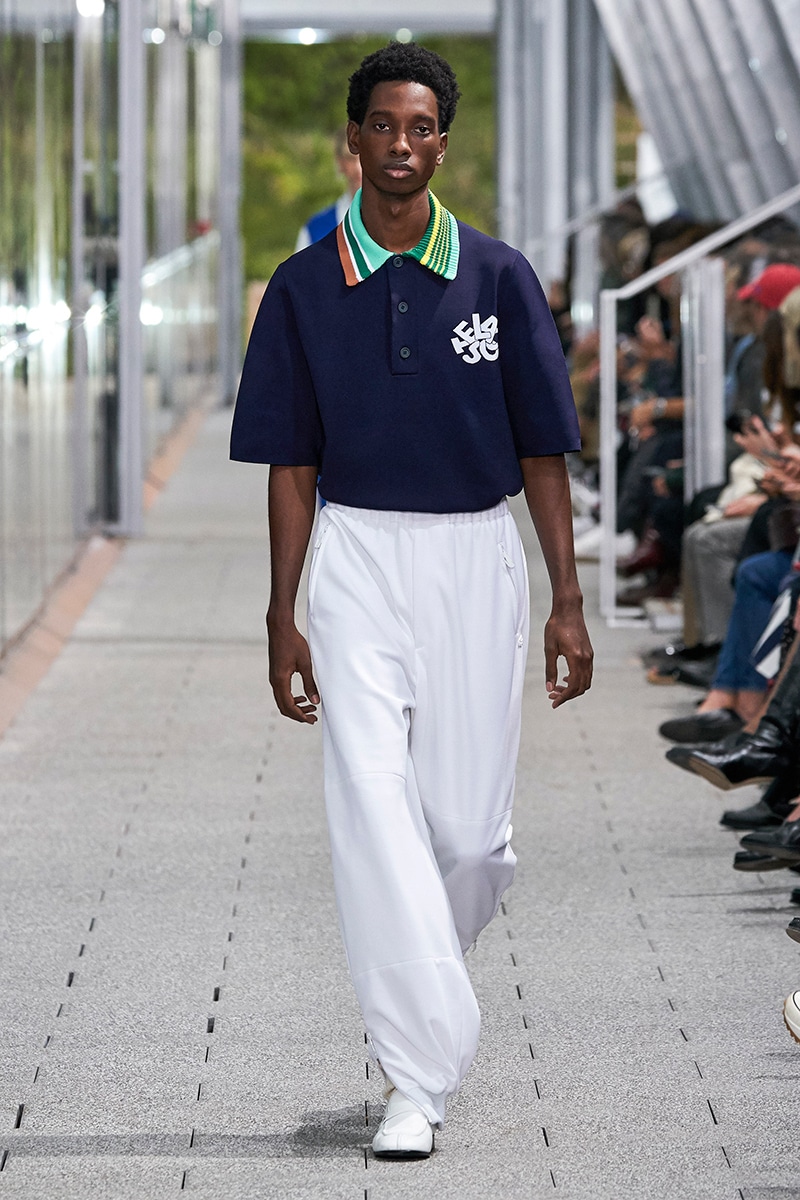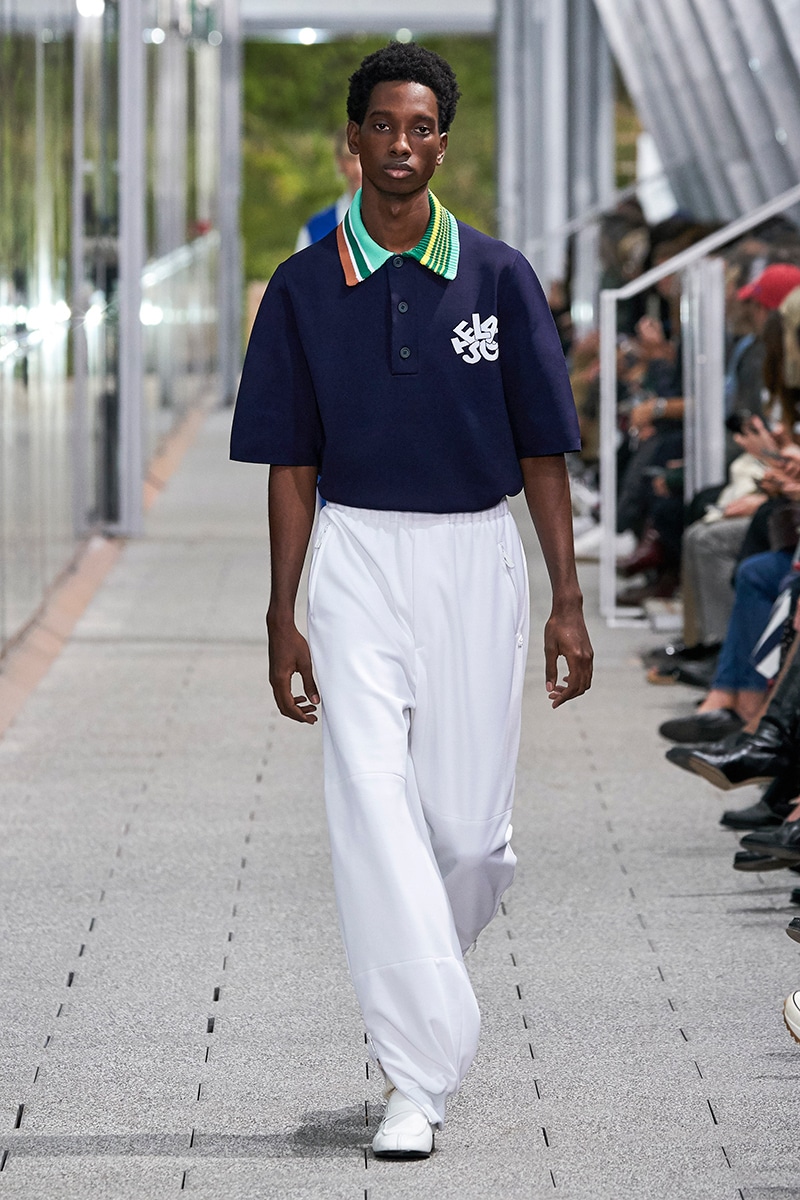 Louise Trotter unveiled her Spring/Summer 2020 collection for Lacoste during Paris Fashion Week.
With an impeccable pastel color palette (but not limited to), Louise Trotter came in strong for her second season at Lacoste, showing at the Stade Roland Garros with celebrities such as Noah Schnapp of Stranger Things in the crowd. Brand DNA was not amiss with polos and the crocodile logo remaining ever-present in the collection but the Trotter touch has clearly refined and leveled up the Lacoste RTW collection, making Lacoste a much more covetable ticket on the fashion calendar.
Monochrome suiting, leather neckerchiefs, oversized shapes, and strong leather pieces whether it be a full-on trench or smaller details on a polo are the elements taking the lead in the Lacoste's SS20 RTW collection. The wearability and versatility of each look instantly give the collection more accessibility to a younger and even more streetstyle-oriented audience.   This may only be Louise Trotter's second collection for the brand but if it's any indication of what the future holds for Lacoste, I have a feeling we may be seeing a resurgence of crocodiles in the street style crowd.