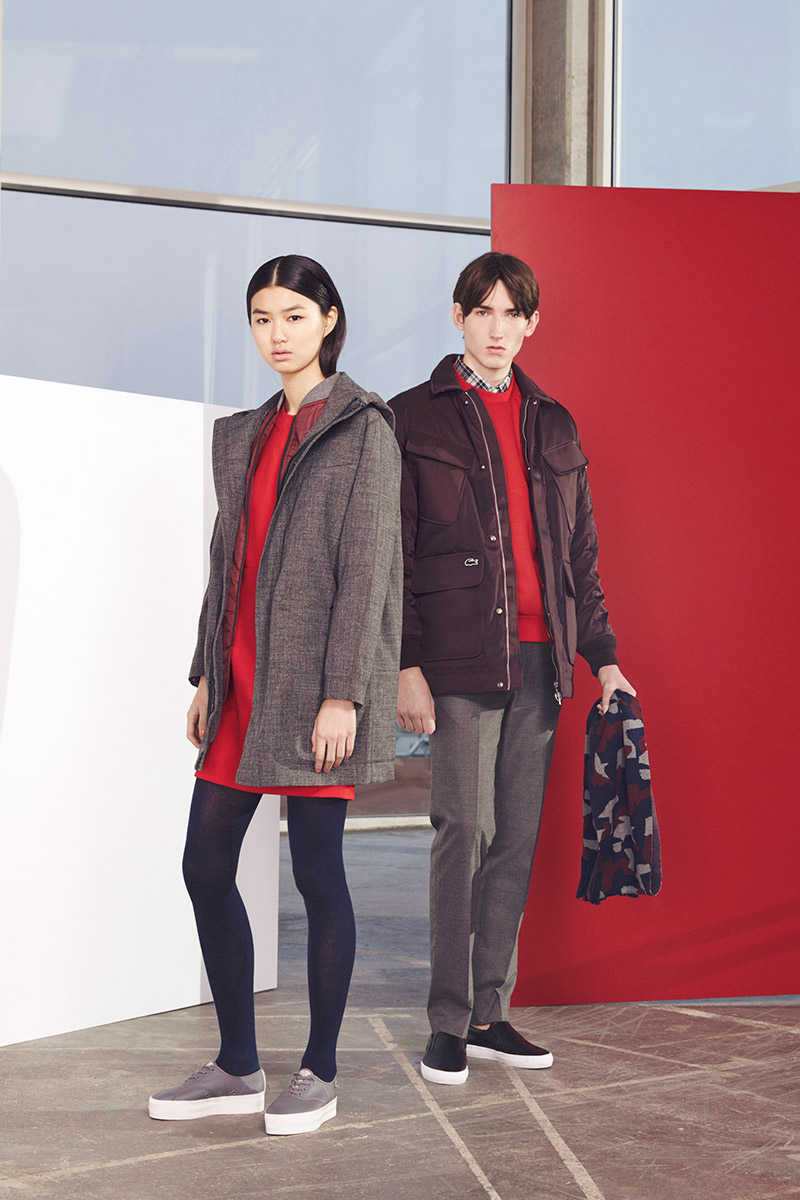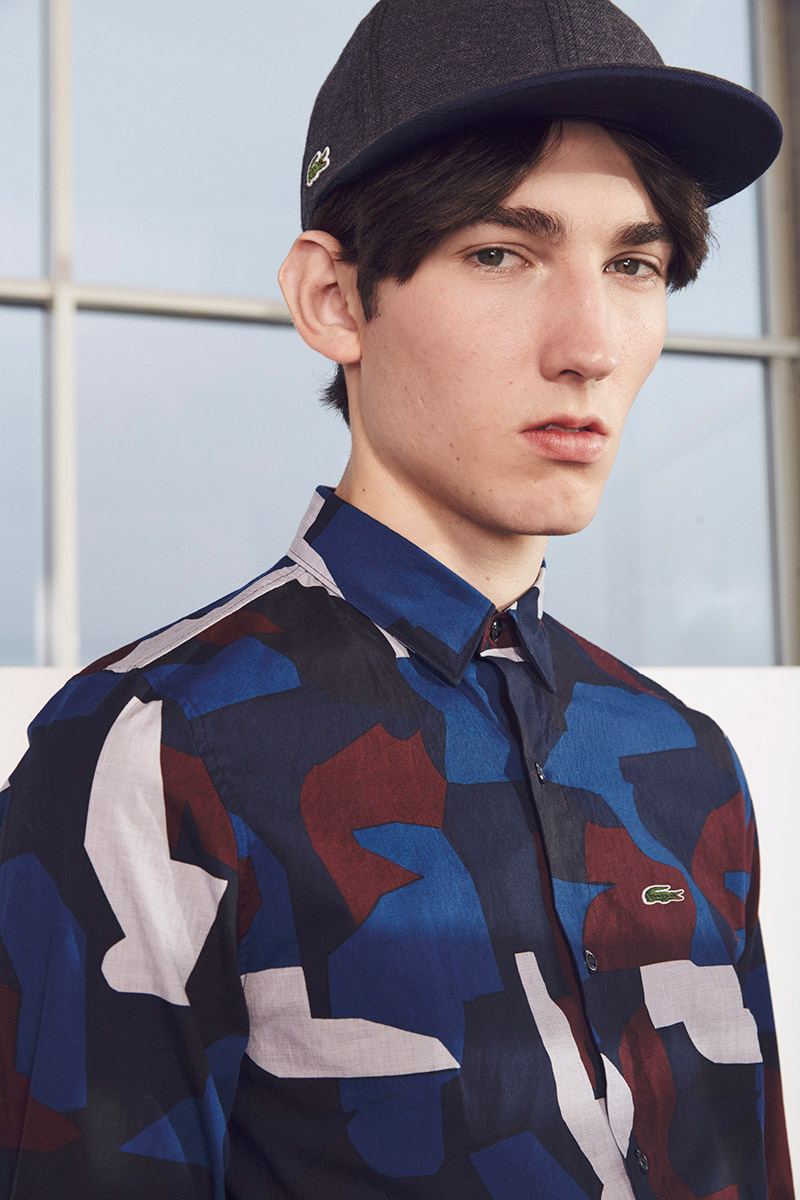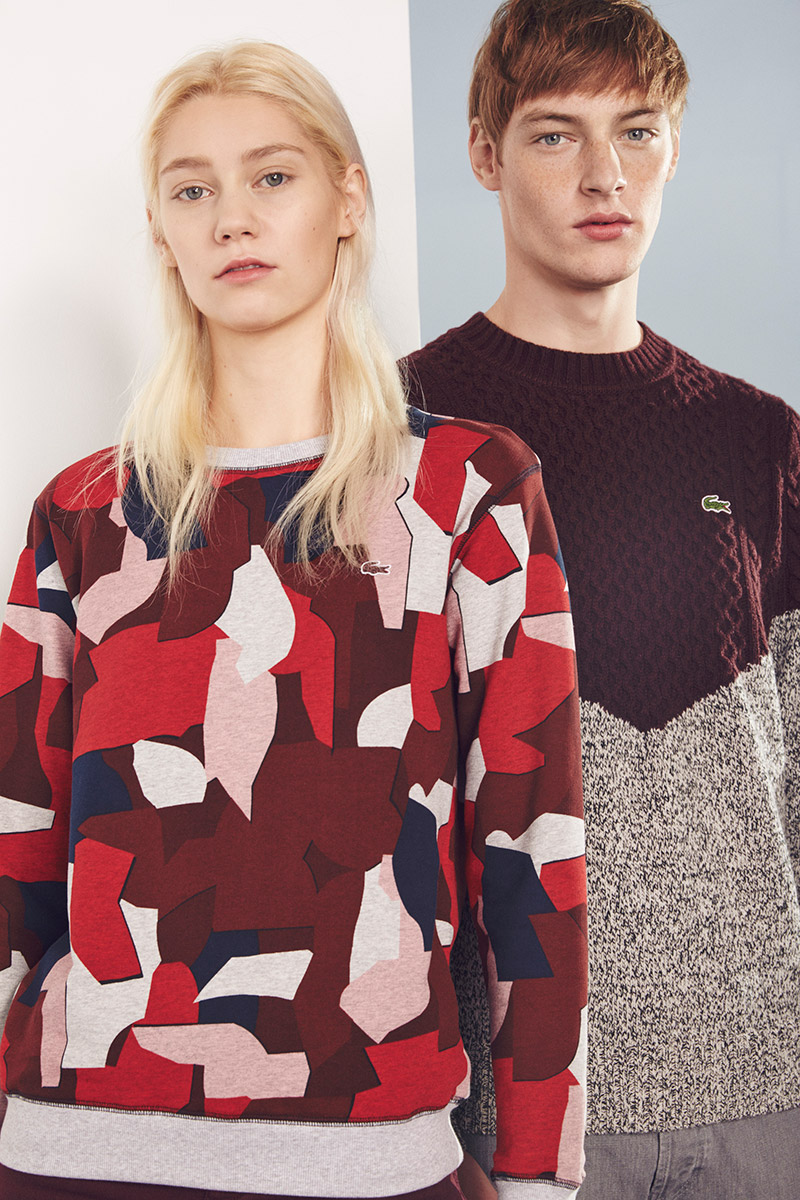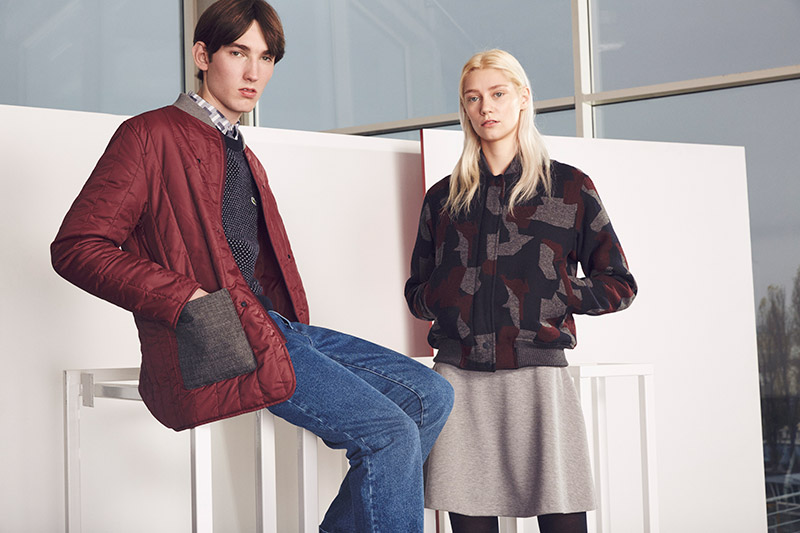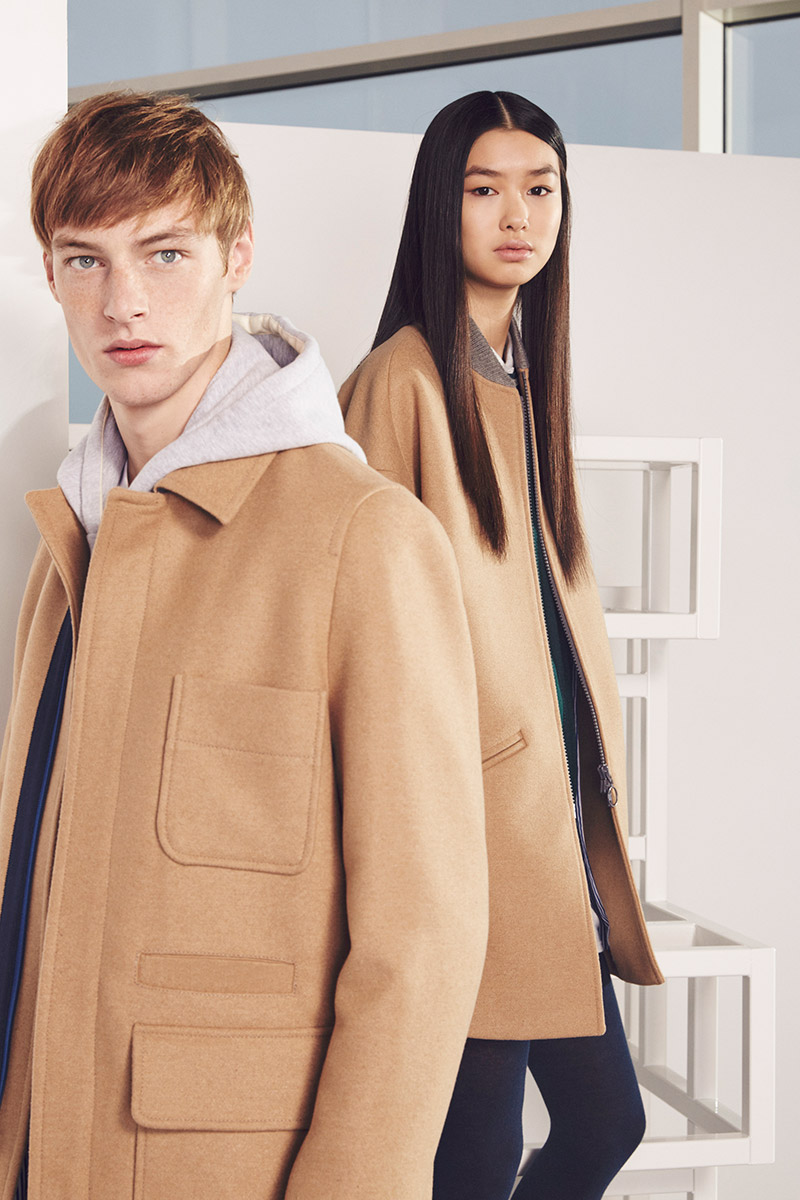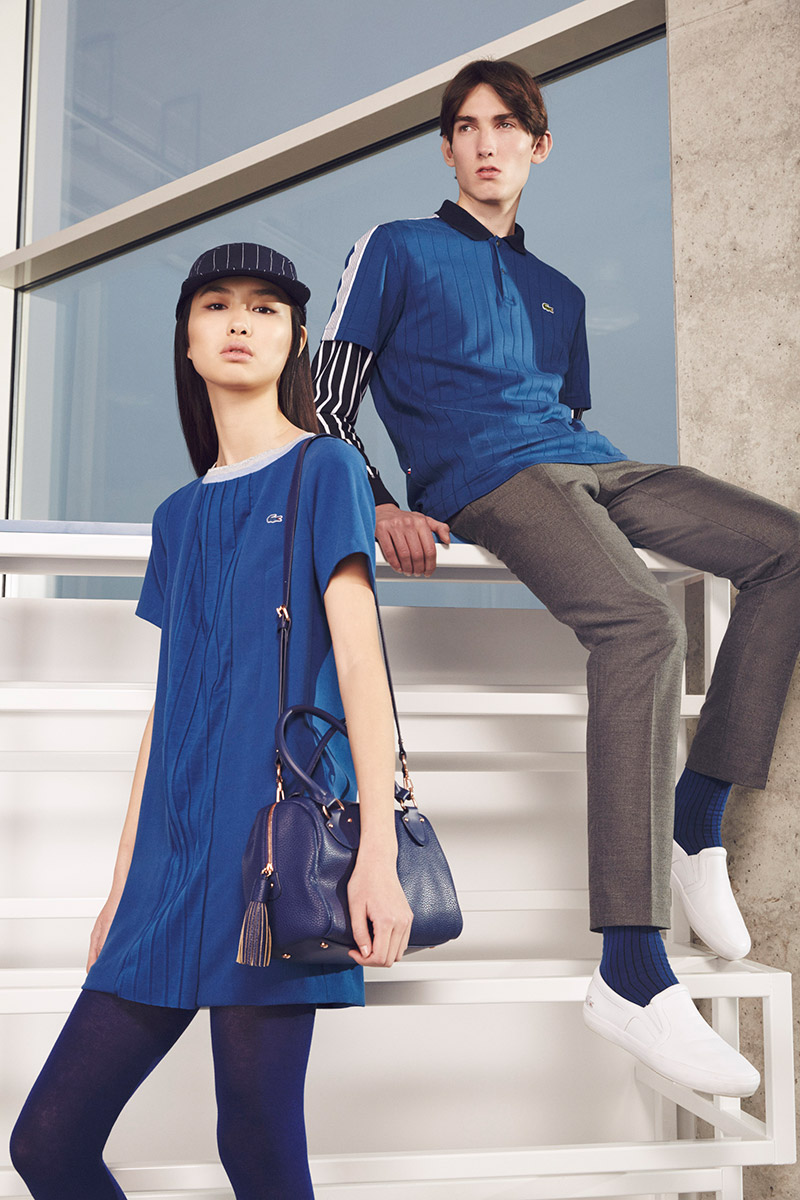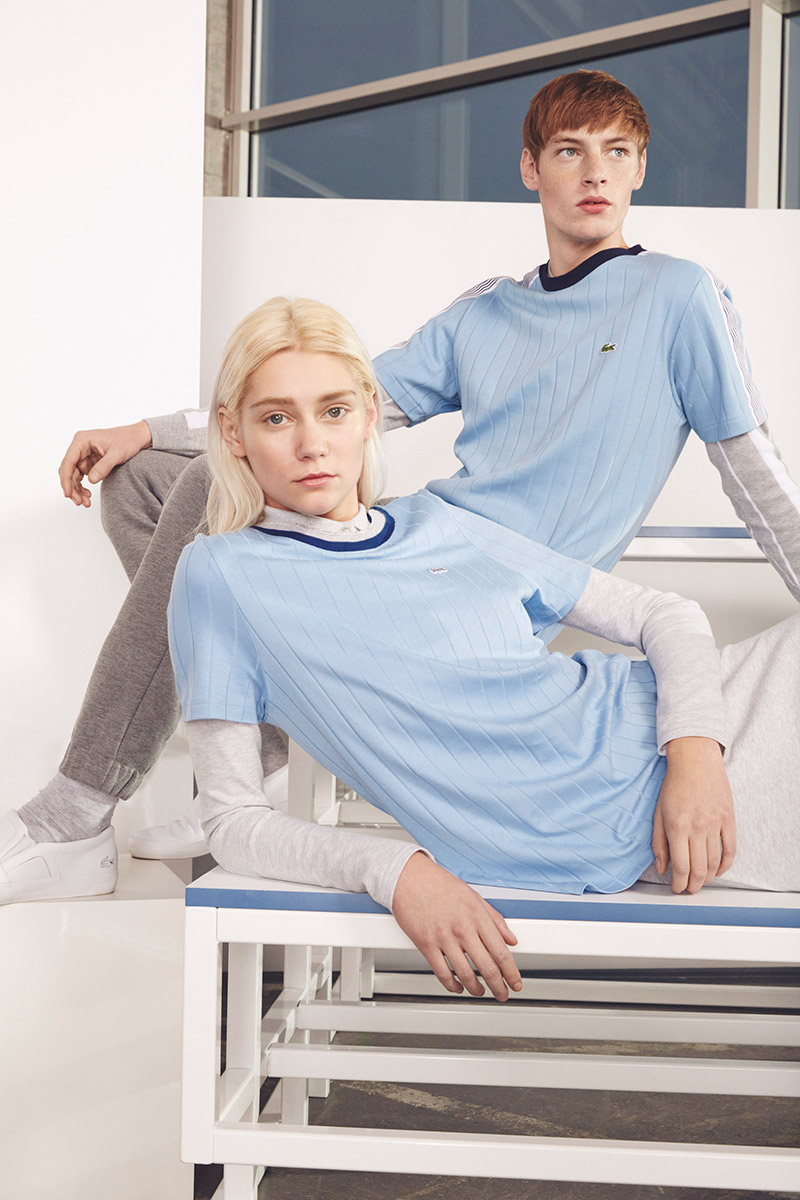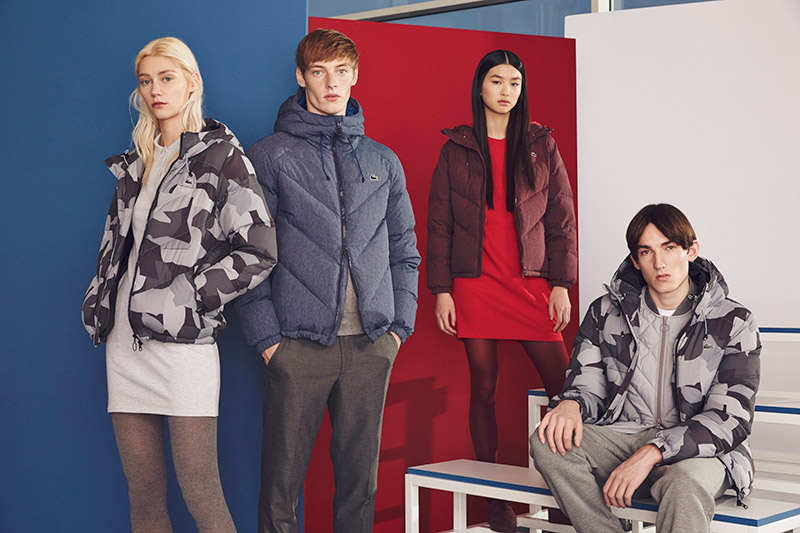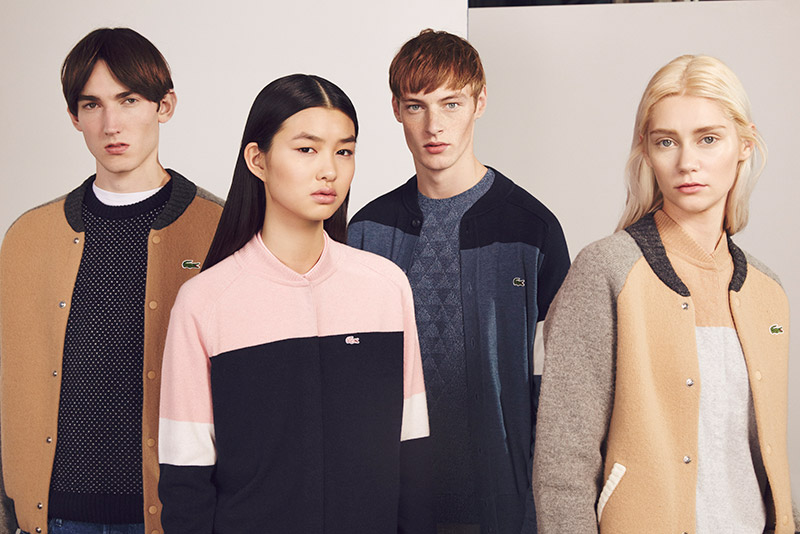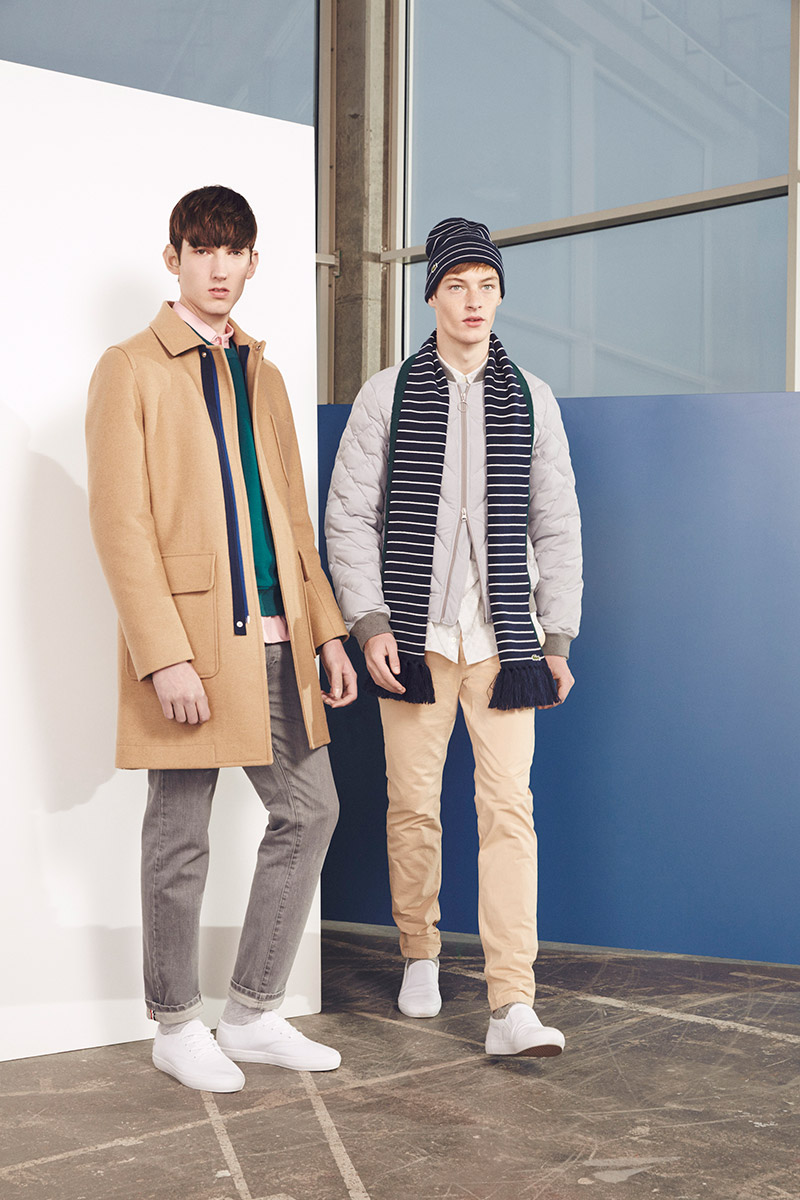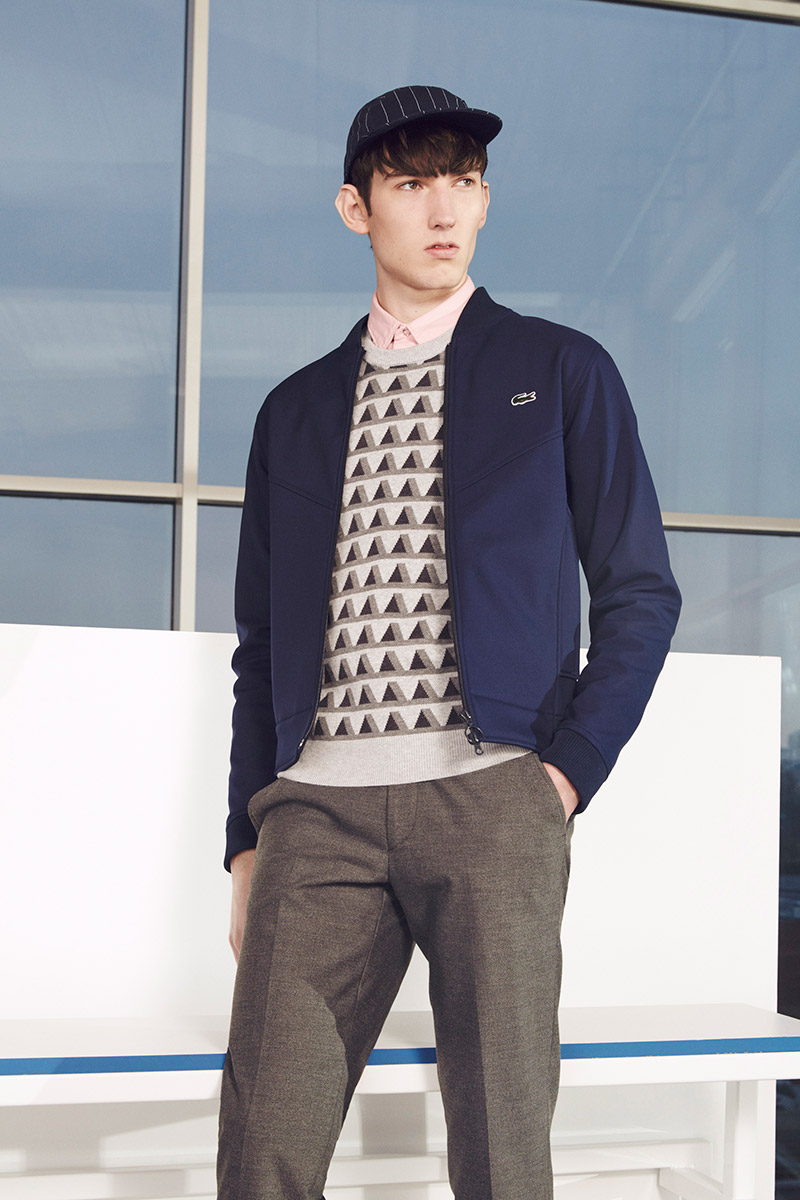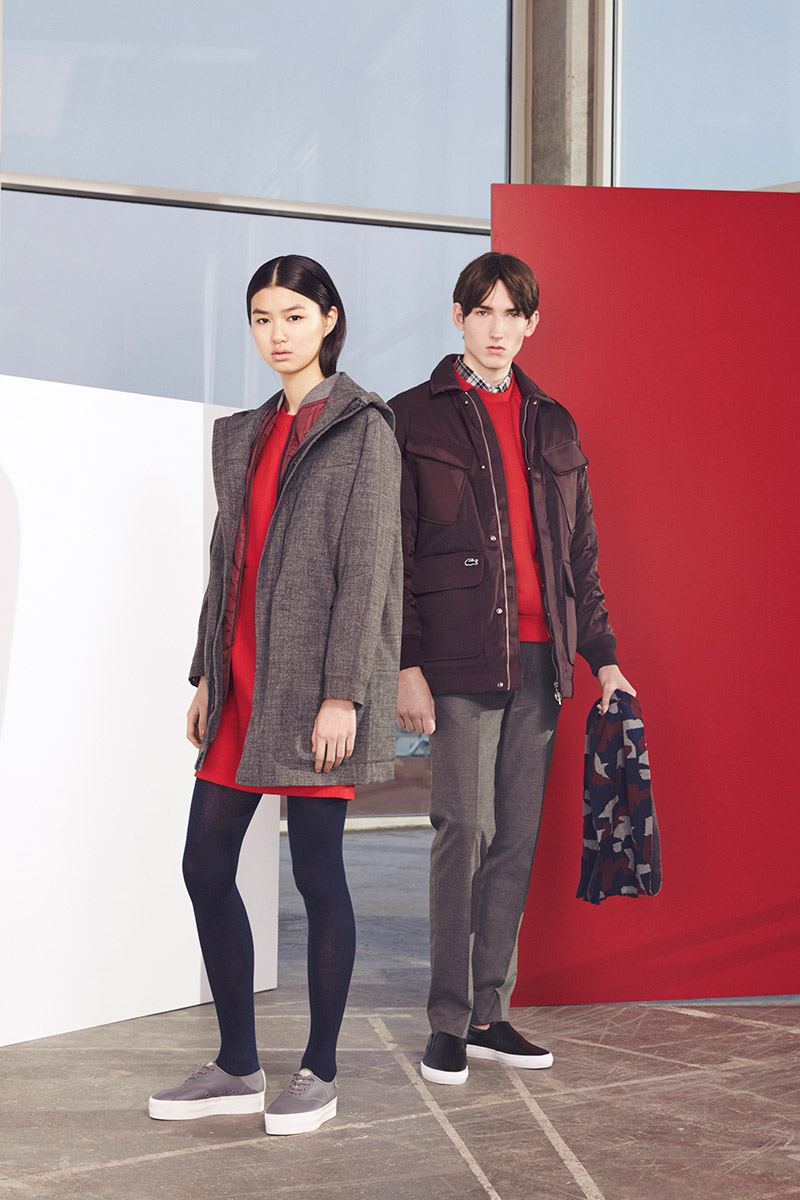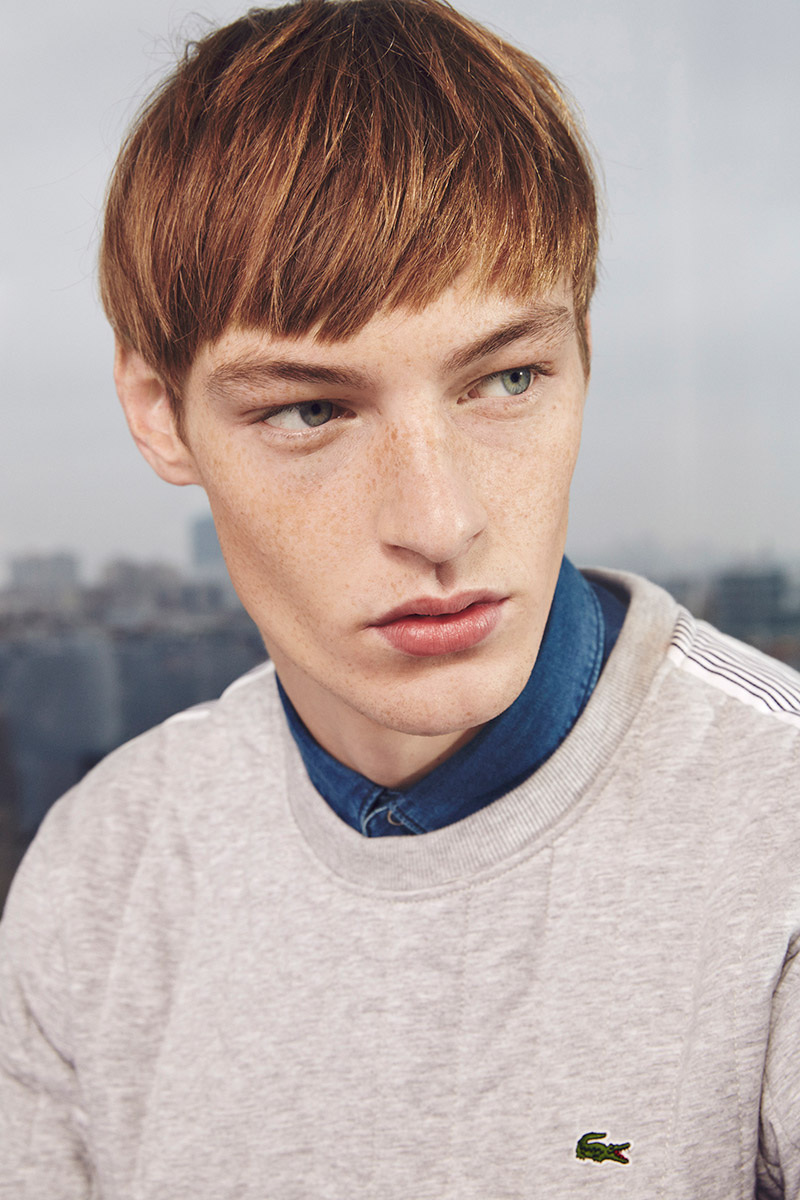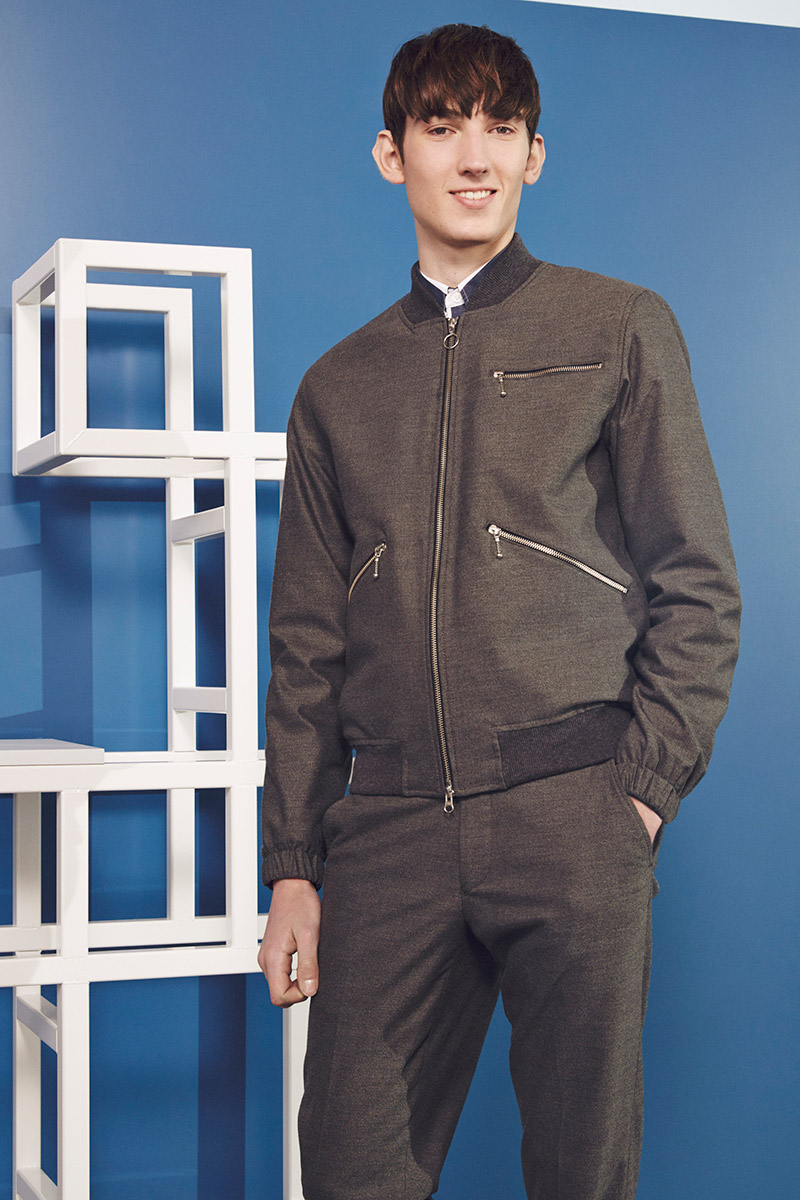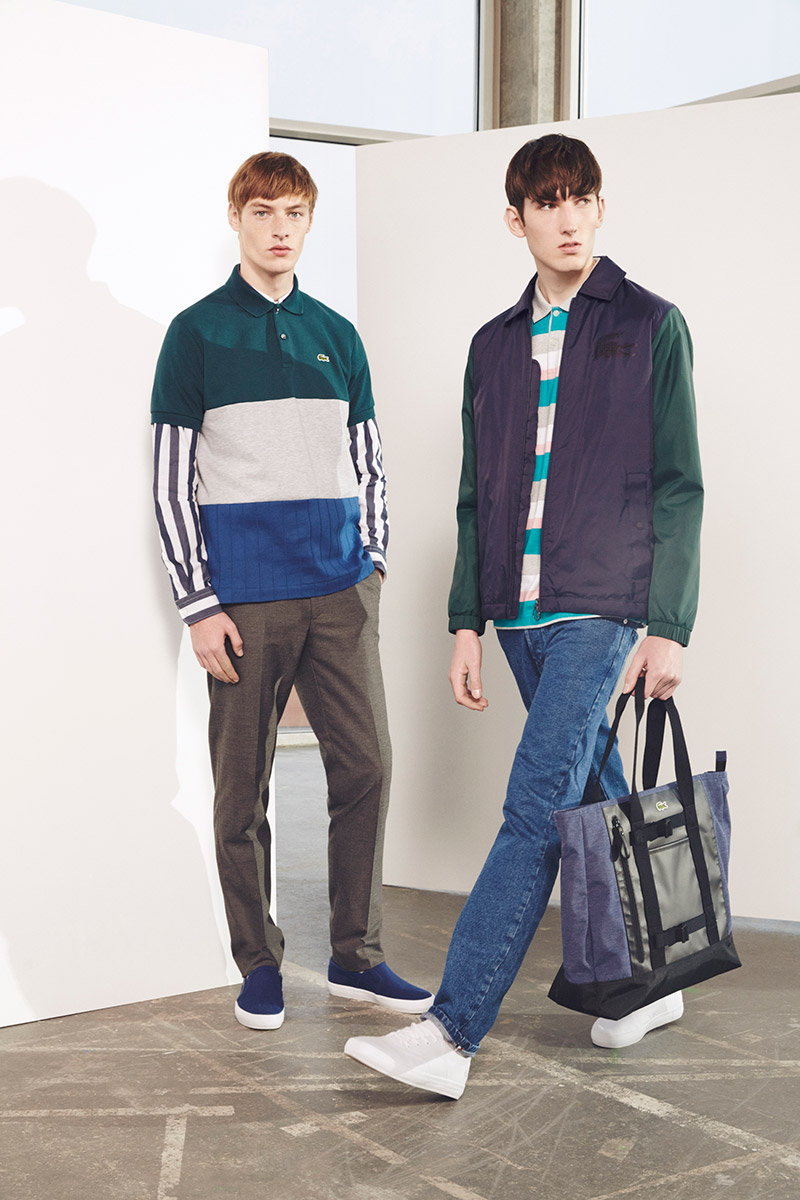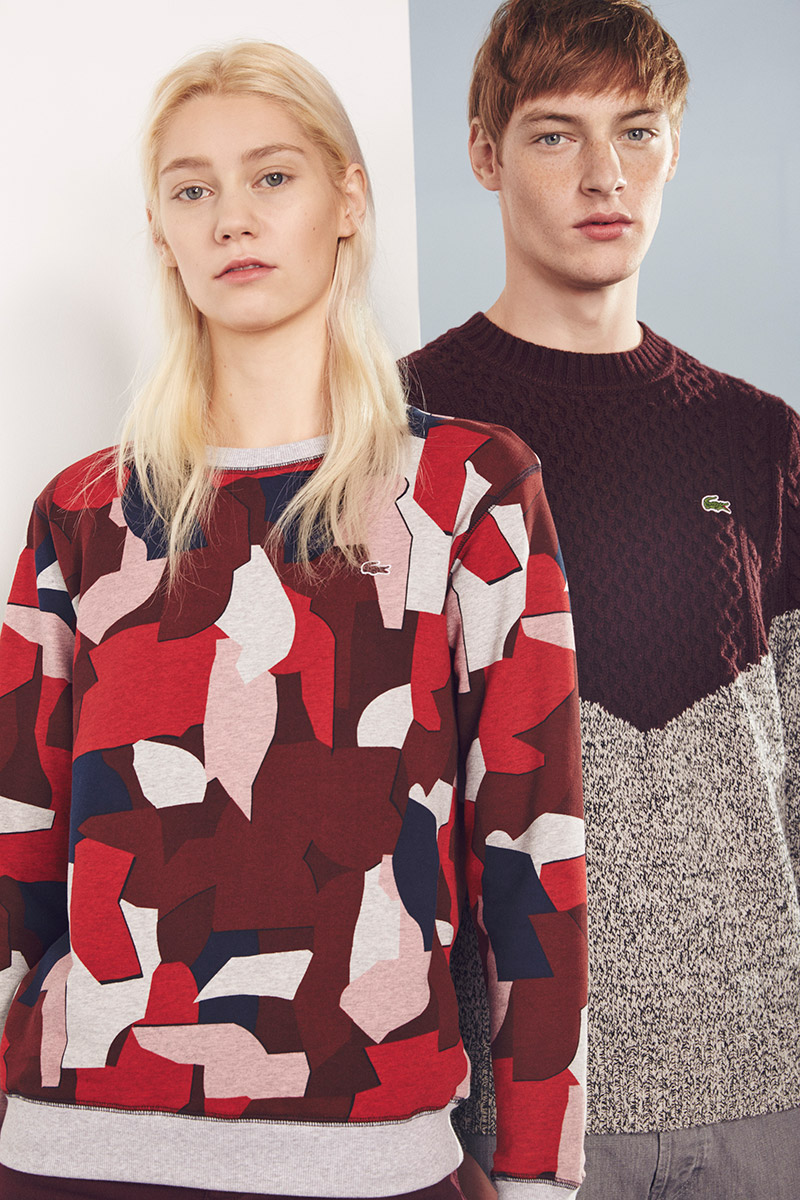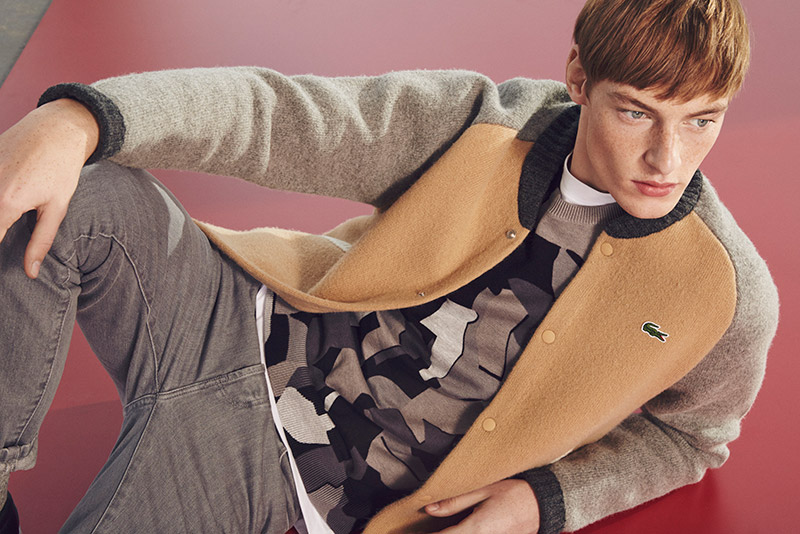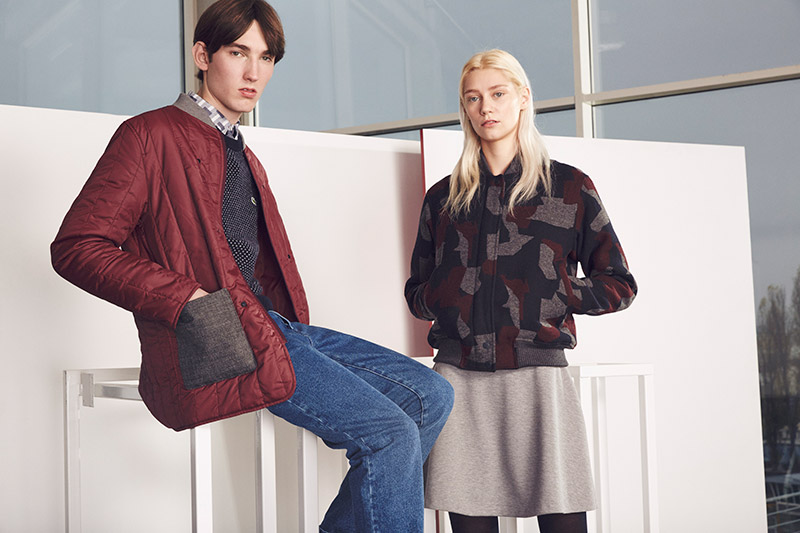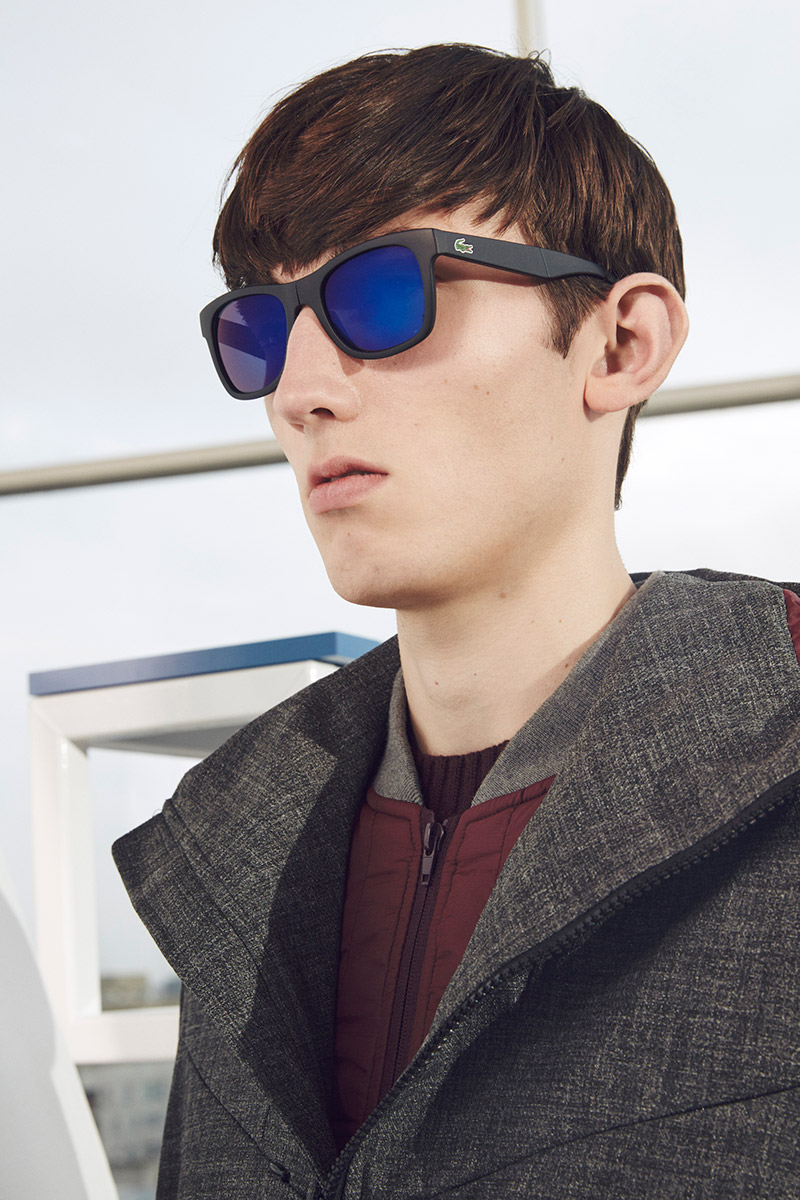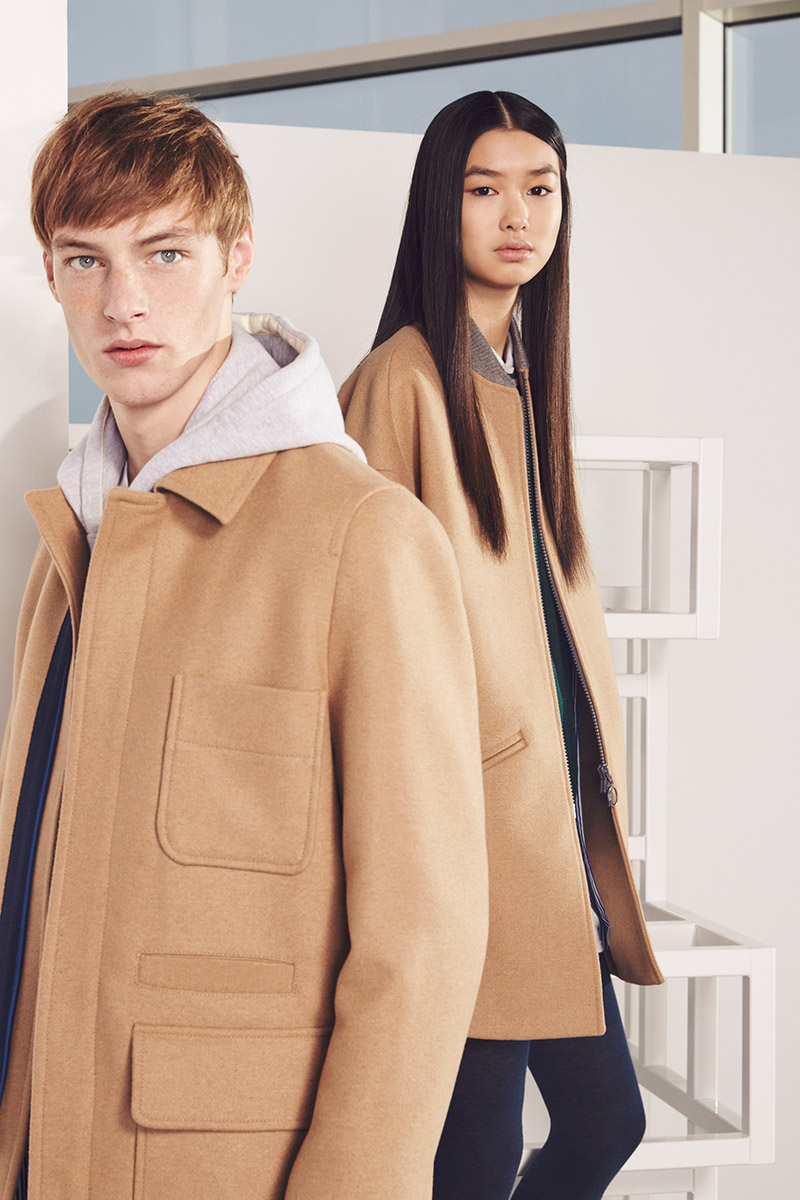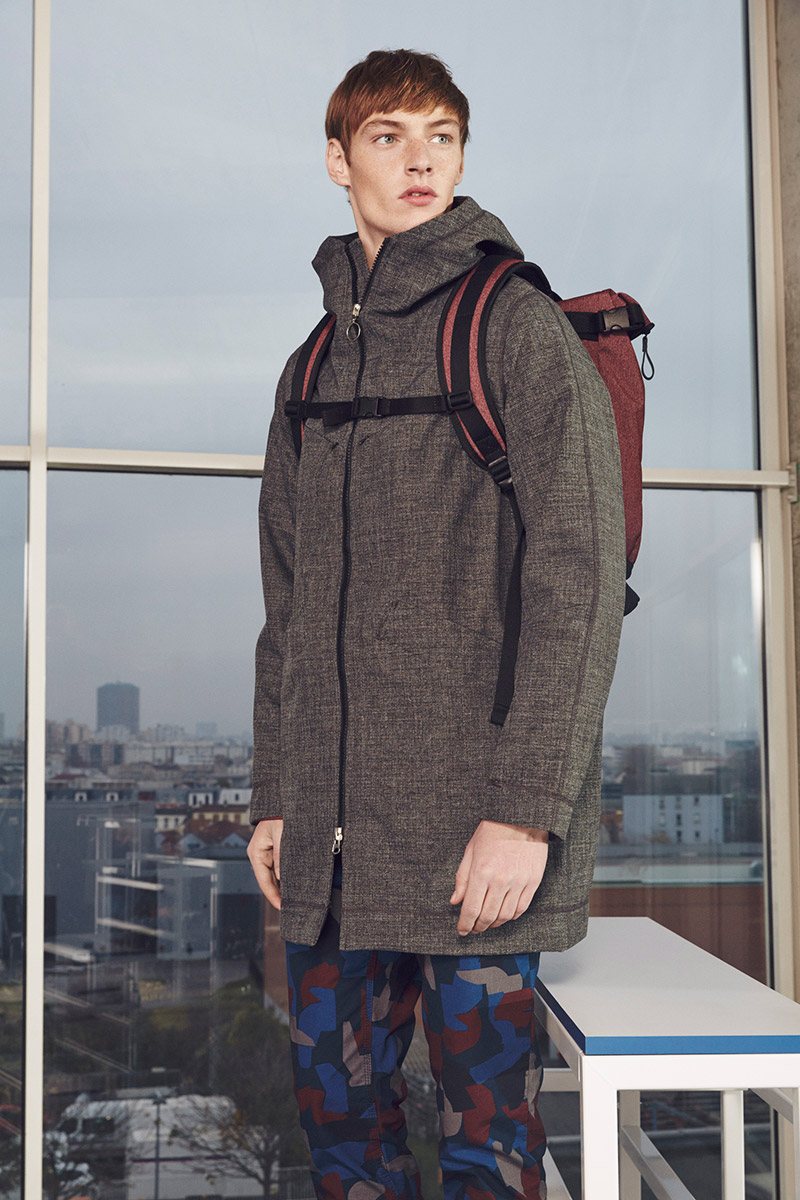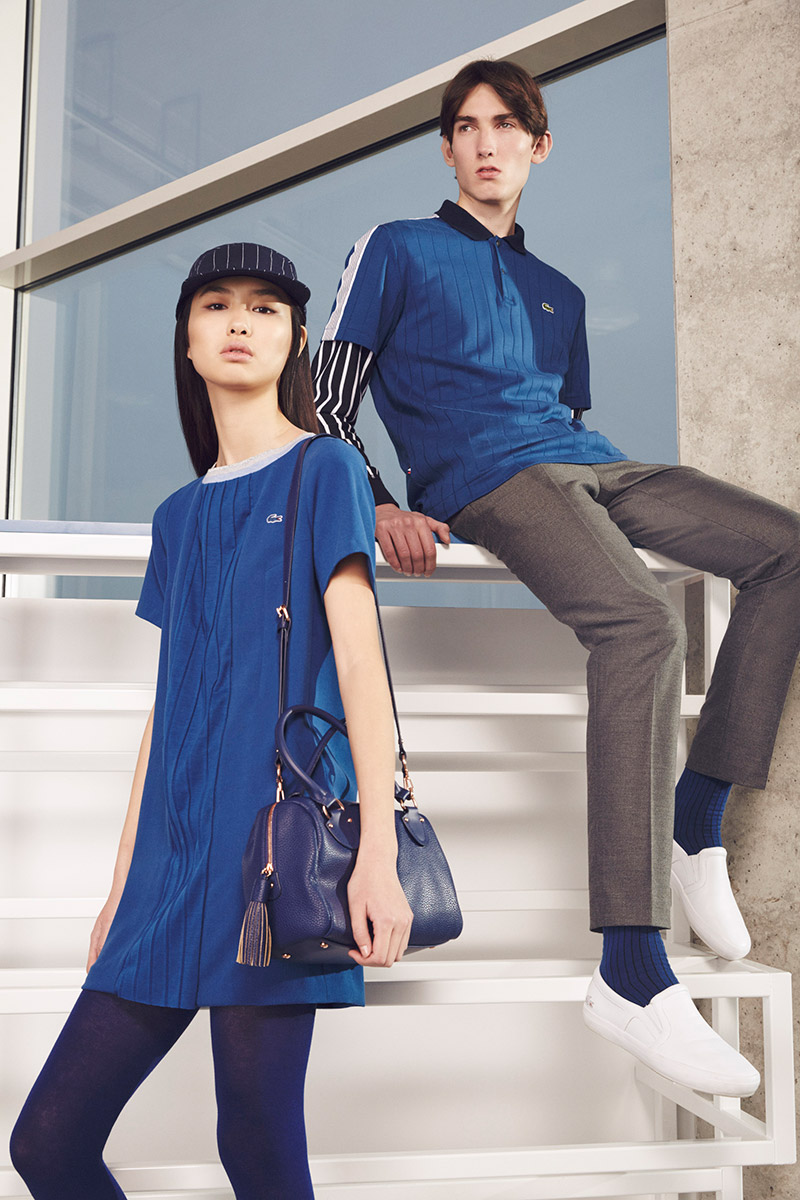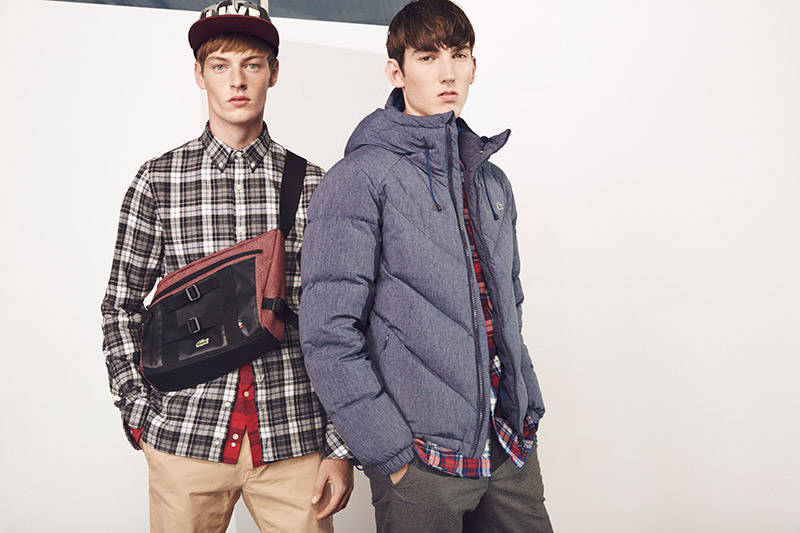 While recalling its heritage, Lacoste L!VE presents a new season placed under the auspices of tennis graphics, nautical inspirations and camouflage techniques and sets them in its favourite environment : the city. Colorblocks, pinstripes and dazzle prints compose the different codes of this winter's collection.
This fall inspiration seizes the last warmths of the tennis courts' asphalt that got beaten by the sun for a whole and long summer. Lines, nets and color-blocks are this season's leitmotiv and create a refined palette for a soft transition to winter. Tennis graphics elements get developed and twisted on entire outfits, scarfs and warm caps to get you wrapped up in style. They also renew with the Lacoste L!VE fundamentals and reinterpret its roots, but always with a twist. Lines and stripes are distorted and reinvented as prints, jacquards, rib stitches, and 3D knitting. Pinstripes feature prominently – those pinhead- sized dots creating infinite lines that lead the way to the first winter frosts.
This winter is all urban martial. Reviving its nautical heritage, Lacoste L!VE got inspired by camouflages and dazzle prints that reign firmly on this season's wardrobe. Brushed through warm wintery hues, it will blend anyone in the most hostile urban sceneries. Recalling martial codes and camouflage principles, this winter patterns were derived from the different scenes that participated to the art of camouflage – from battlefields to cubism or its later appropriation in hip-hop culture. But the idea is not to make you disappear within urban spaces but rather to make you stand out of it with disruptive techniques, colours and patterns.
It is a whole bench of heritage elements that are revisited, manipulated and twisted through a technical and urban wardrobe, as Lacoste L!VE knows how to do.