This year the world celebrates Pride's fiftieth anniversary and La Roca Village is joining in. It's been five decades of fighting for LGBTQ+ rights, five decades since the Stonewell demonstrations, which were the beginning of a continuous protest, with the fashion world a significant participant.
Since the first demonstration in Barcelona in 1977 at La Ramblas, the LGTBQ+ message has reached all corners of the country. La Roca Village will also be raising awareness during the LGTBQ+ month, while celebrating the arrival of summer in partnership with the White Summer festival, offering its guests a combination of fashion and collections by the next generation of emerging talent, together with artists in the Village, local artisans, DJs, street art performances and gastro food-pop-ups to tantalise all tastes.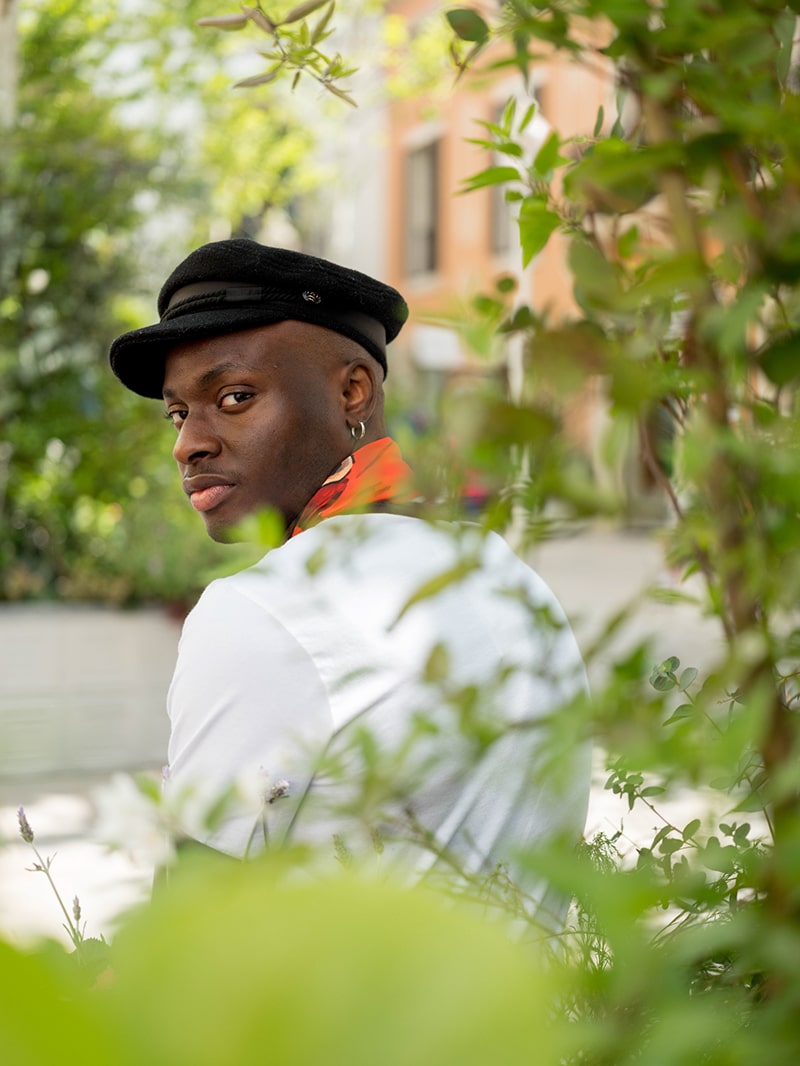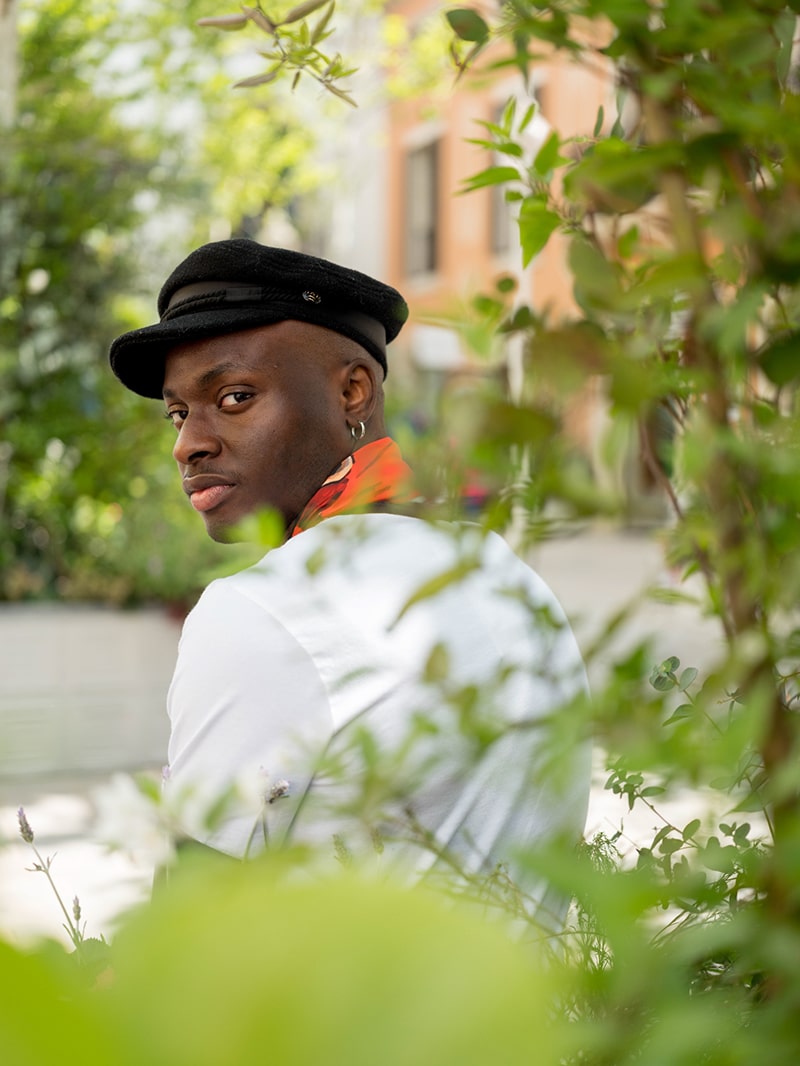 Wekafore Jibril. Streetstyle at La Roca Village
Designers such us Dan and Dean Caten, the 'twins' of Dsquared2, cat walked at the end of their SS'17 in spectacular high tight boots, wearing rainbow-coloured scarfs to proudly assert their sexuality. The Italian brand has been celebrating Pride awareness month, from its boutiques to its capsule Pride collections, which this year it brings to La Roca Village.


Dsquared2 Pride collection. Pieces from La Roca Village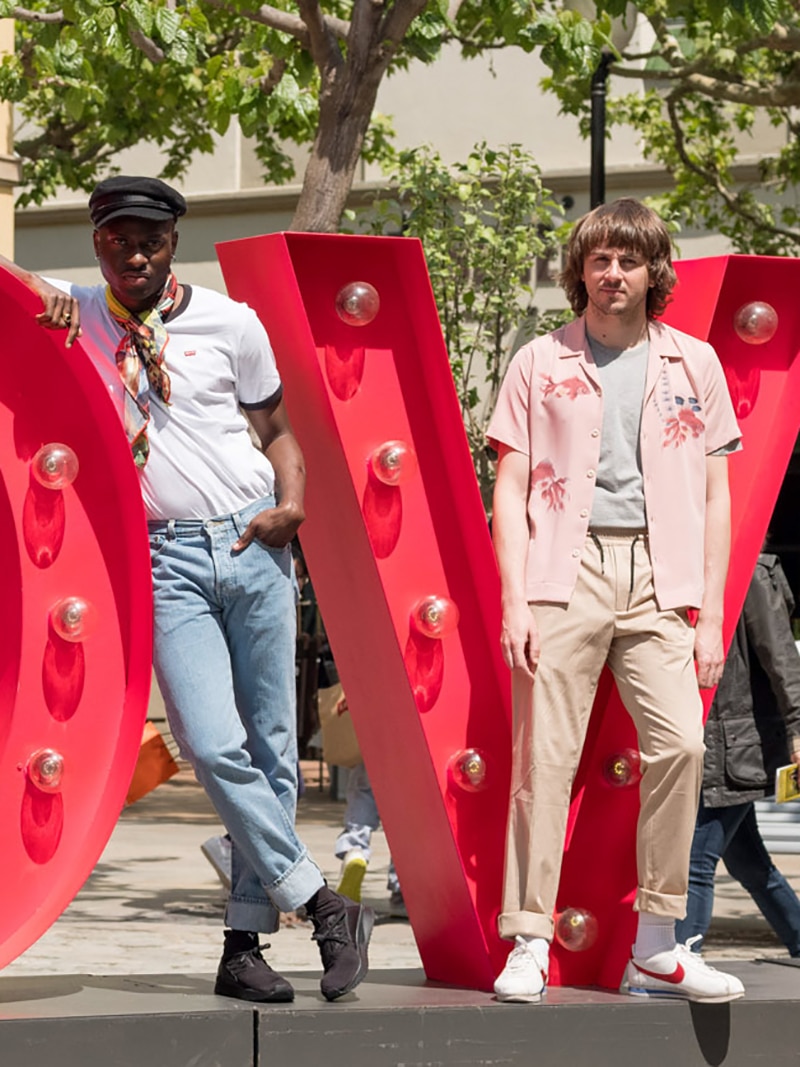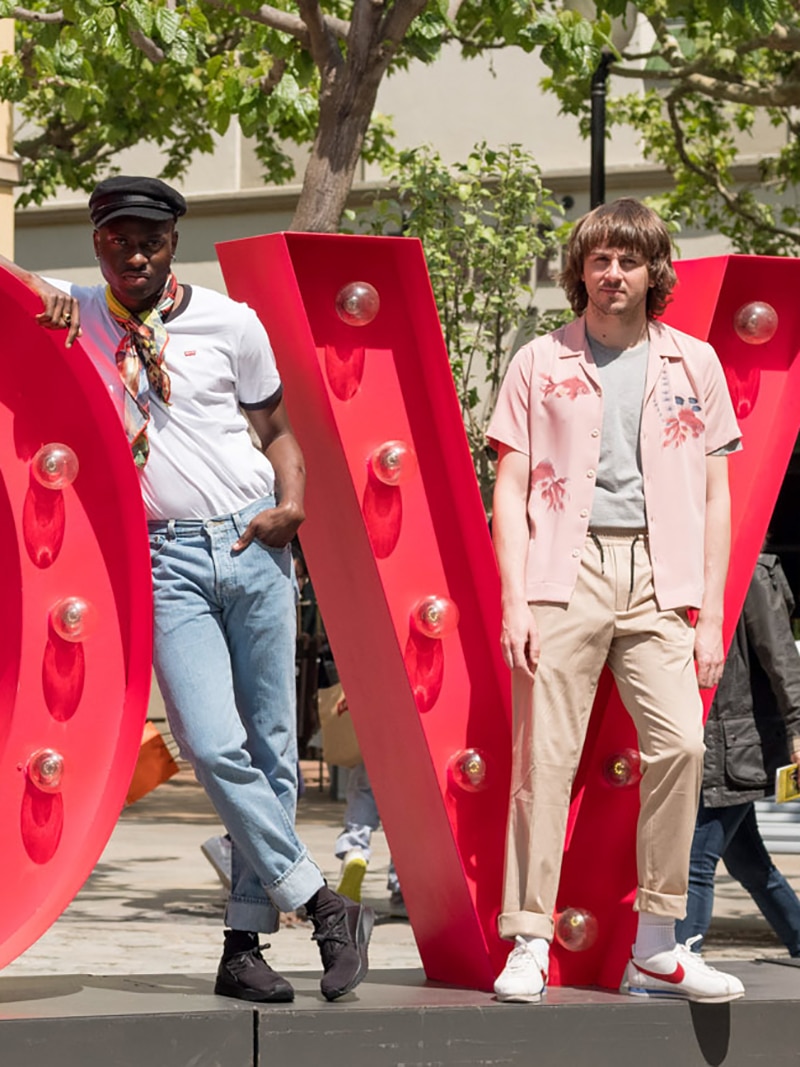 Wekafore Jibril wears T-shirt and pants LEVI'S®, sneakers PUMA and own accessories at La Roca Village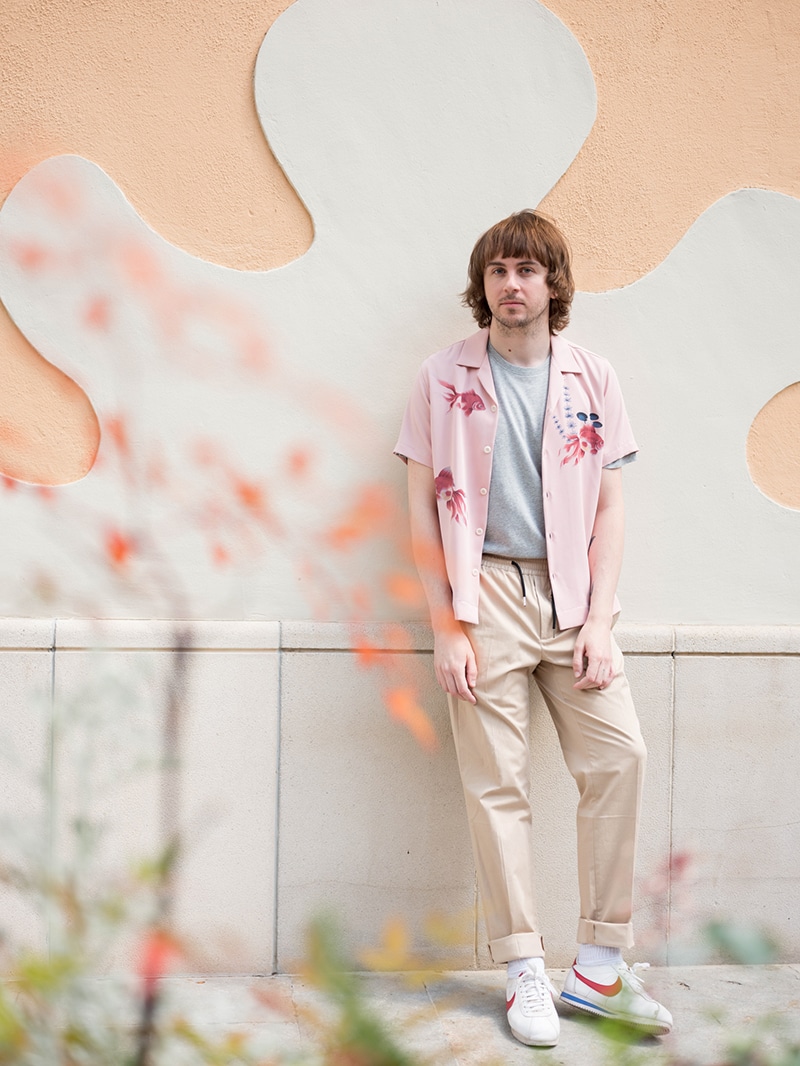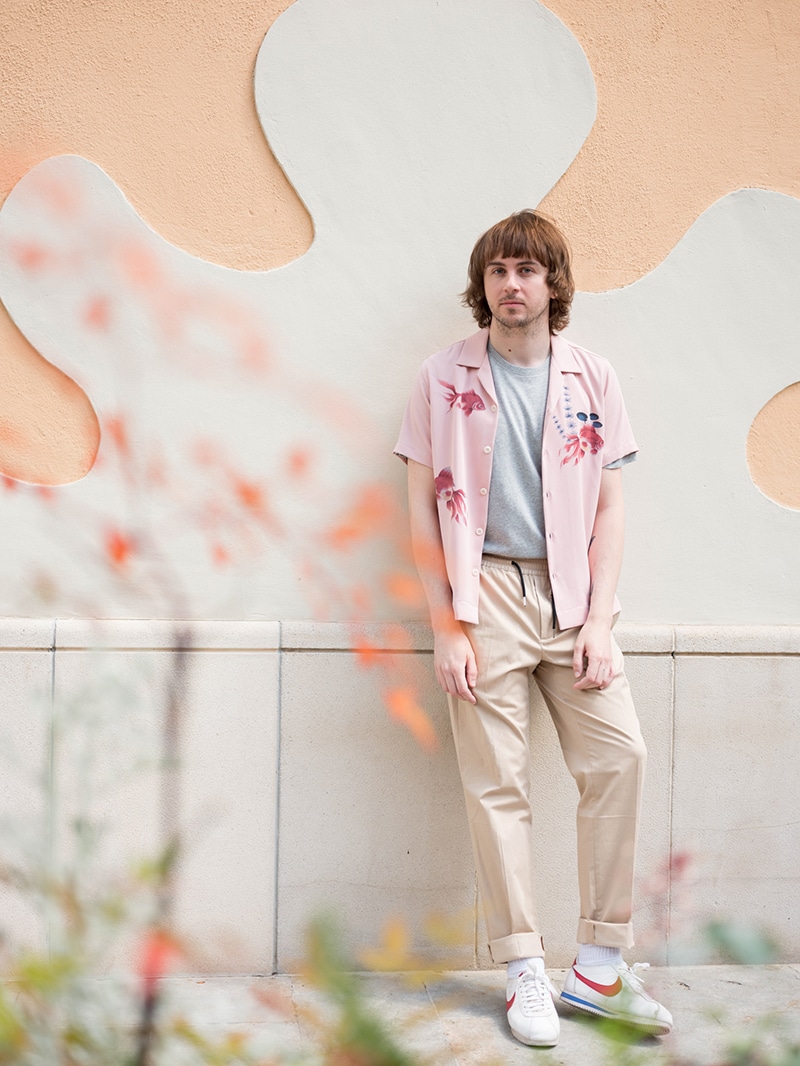 Victor von Schwarz wears Shirt and pants by SANDRO, t-shirt and sneakers from NIKE FACTORY STORE at La Roca Village
Polo Ralph Lauren in the Village is accepting donations for Global Stonewall, as part of its support for Pride. Global Stonewall is a charity working for the total acceptance for all LGBT people.


ba&sh, Giuseppe Zanotti and Pinko. Pieces from La Roca Village
And last but not least, Coach is participating. At La Roca Village guests will be able to discover bags and jackets featuring the colorful rainbow. And it's not the first time that the rainbow will be visible on this American brand's bags. The rainbow featured on its The Wizard of Oz collection, the celebrated film being the inspiration for AW17/18. It's not surprising that the brand chose this movie; the Kansas artist Gilbert Baker was inspired by a song featured in the film, 'Somewhere over the rainbow', to create the first LGTB flag to tour the streets of San Francisco, and where it is now on display at the MoMa.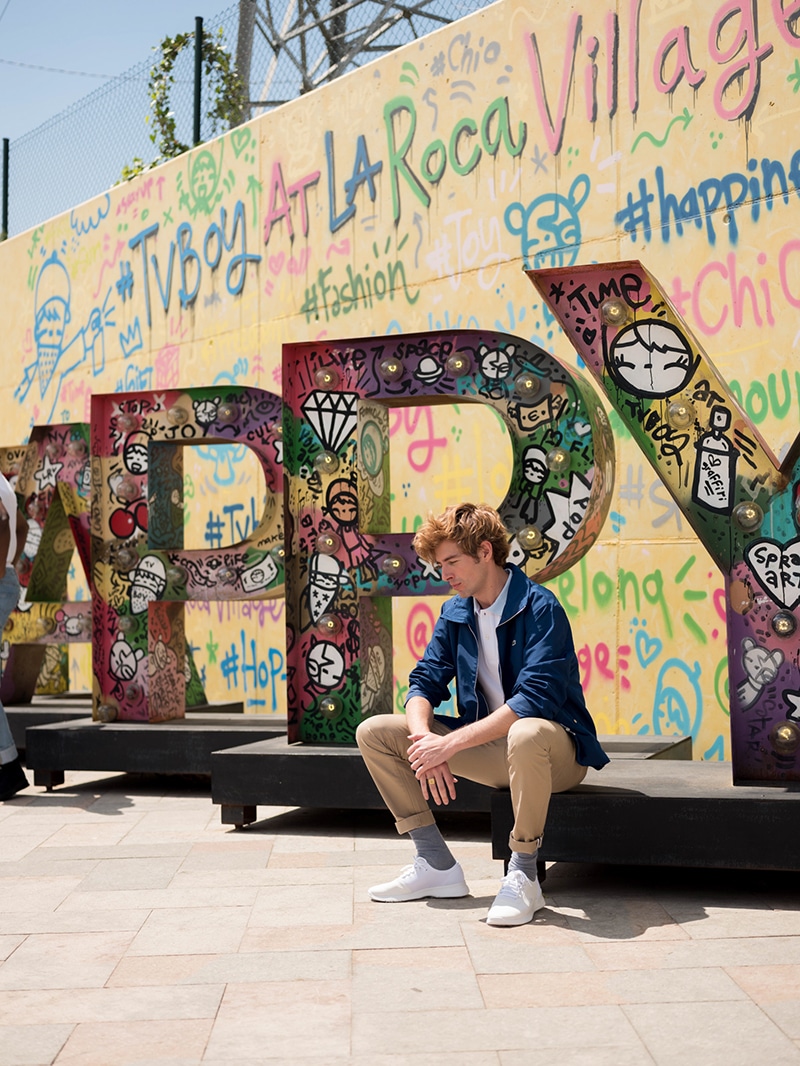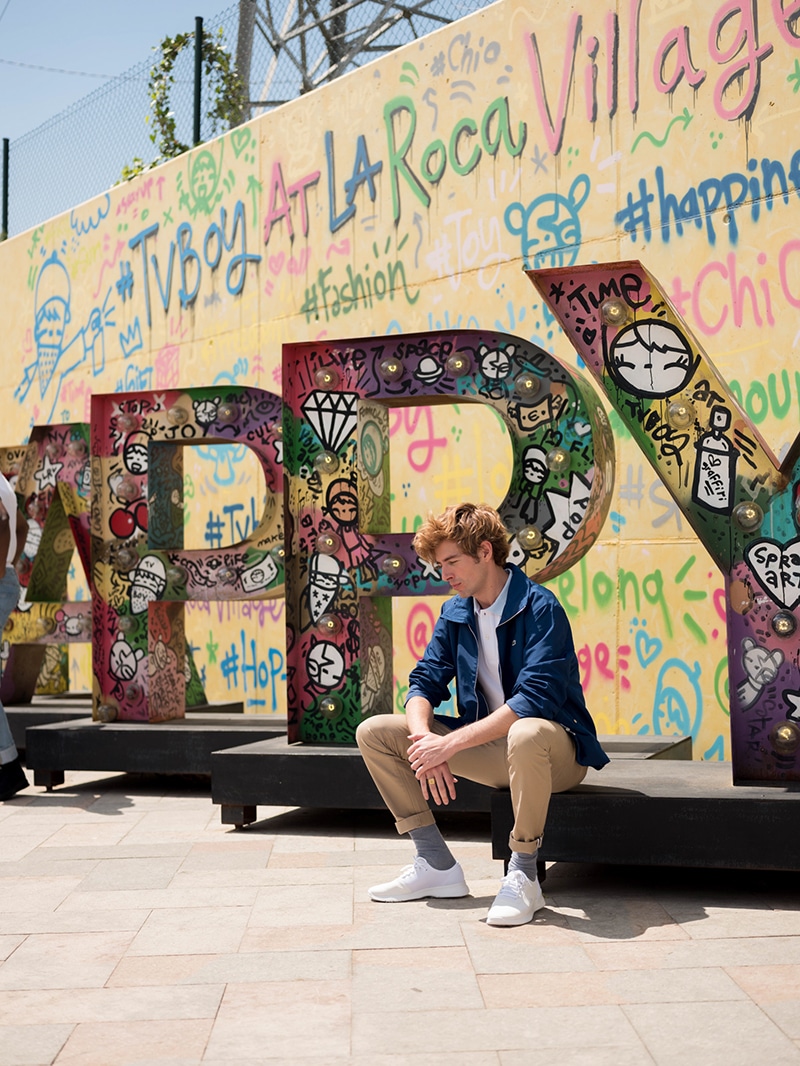 Albert Madaula total look LACOSTE at La Roca Village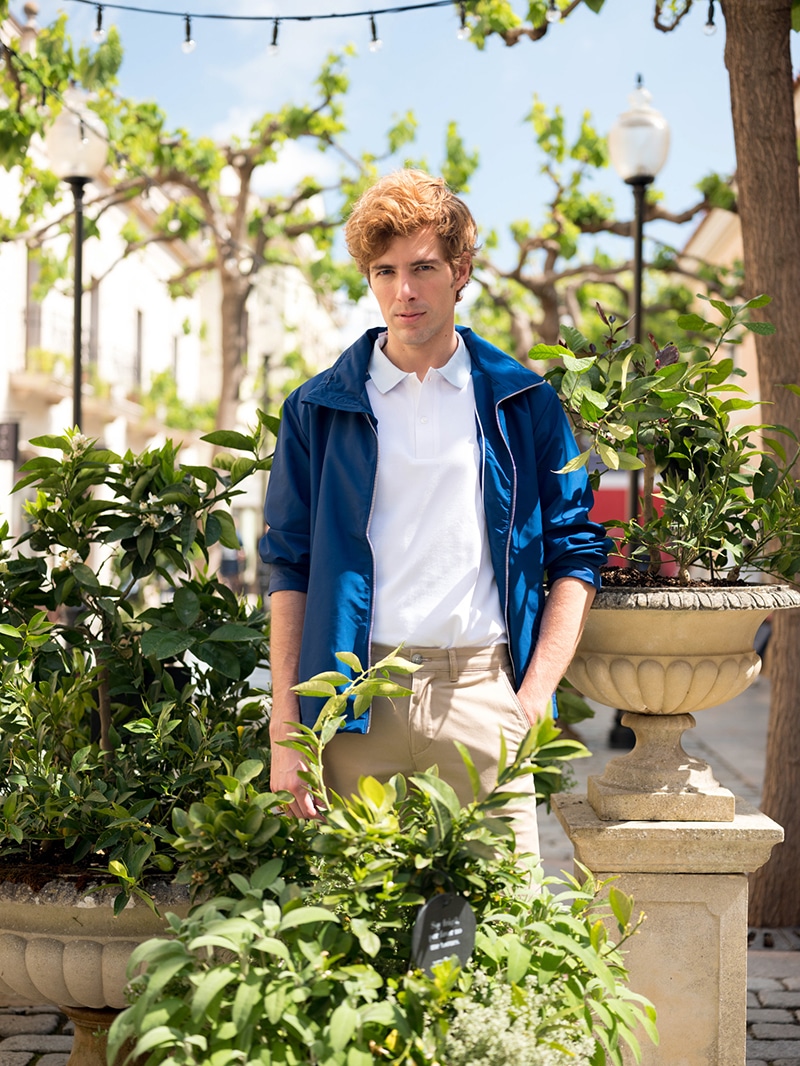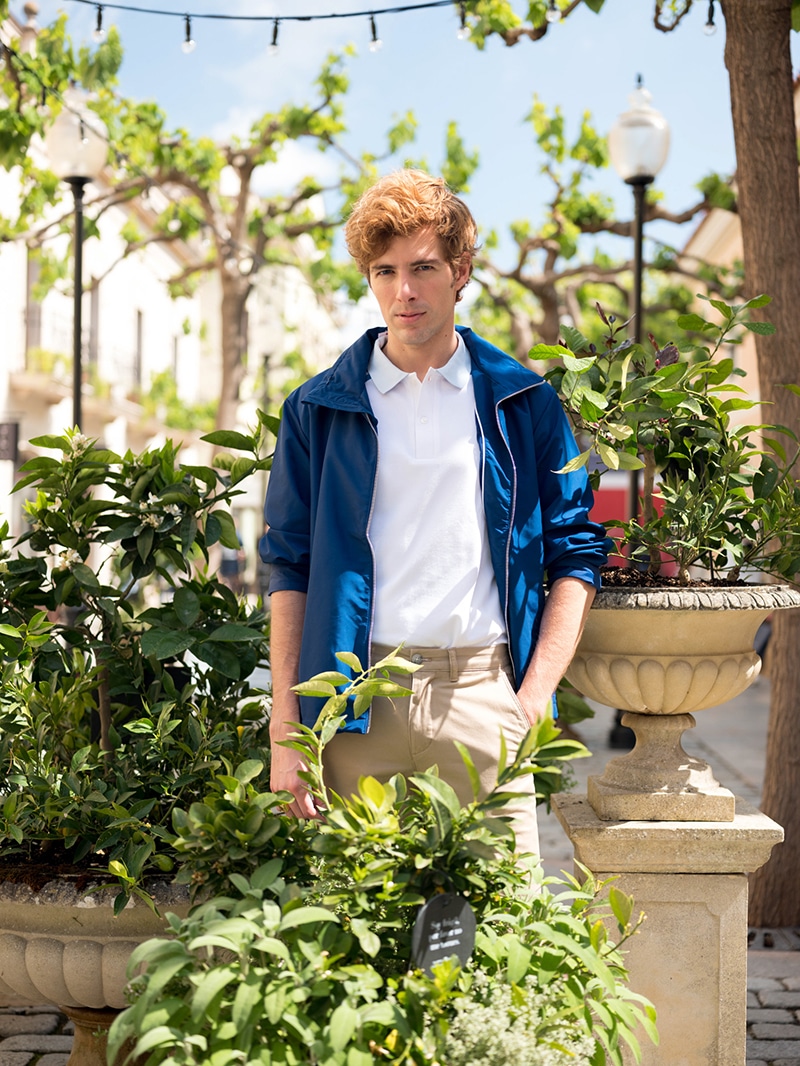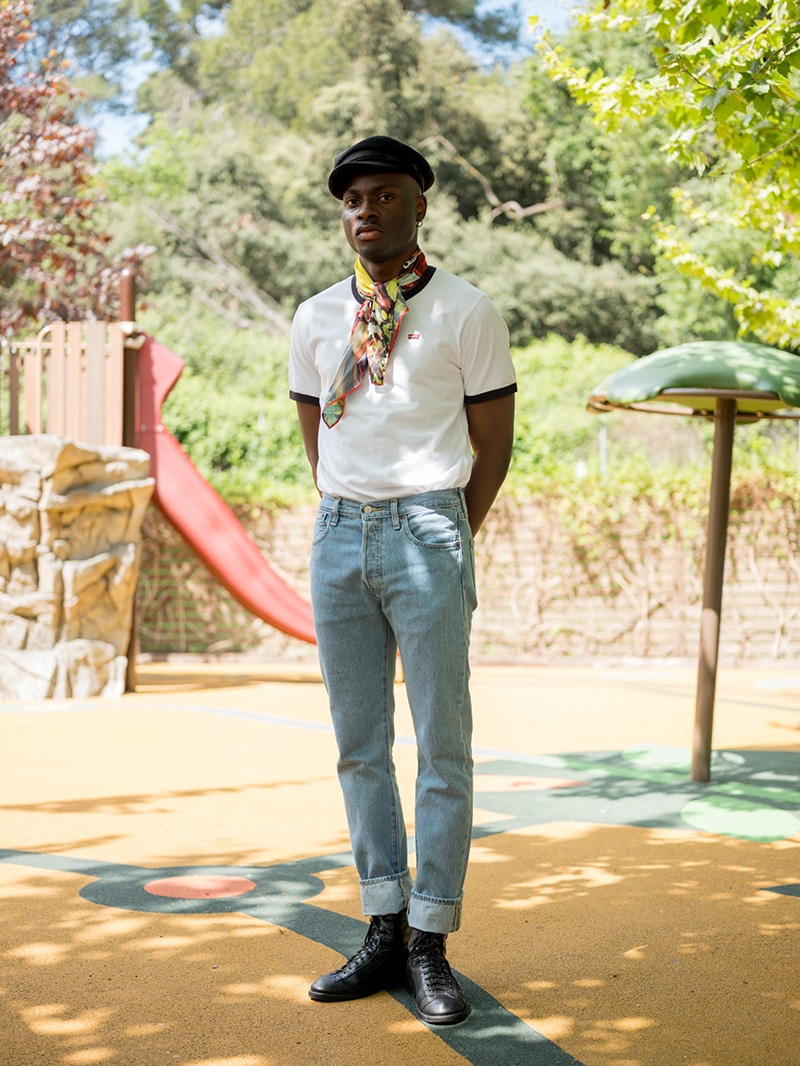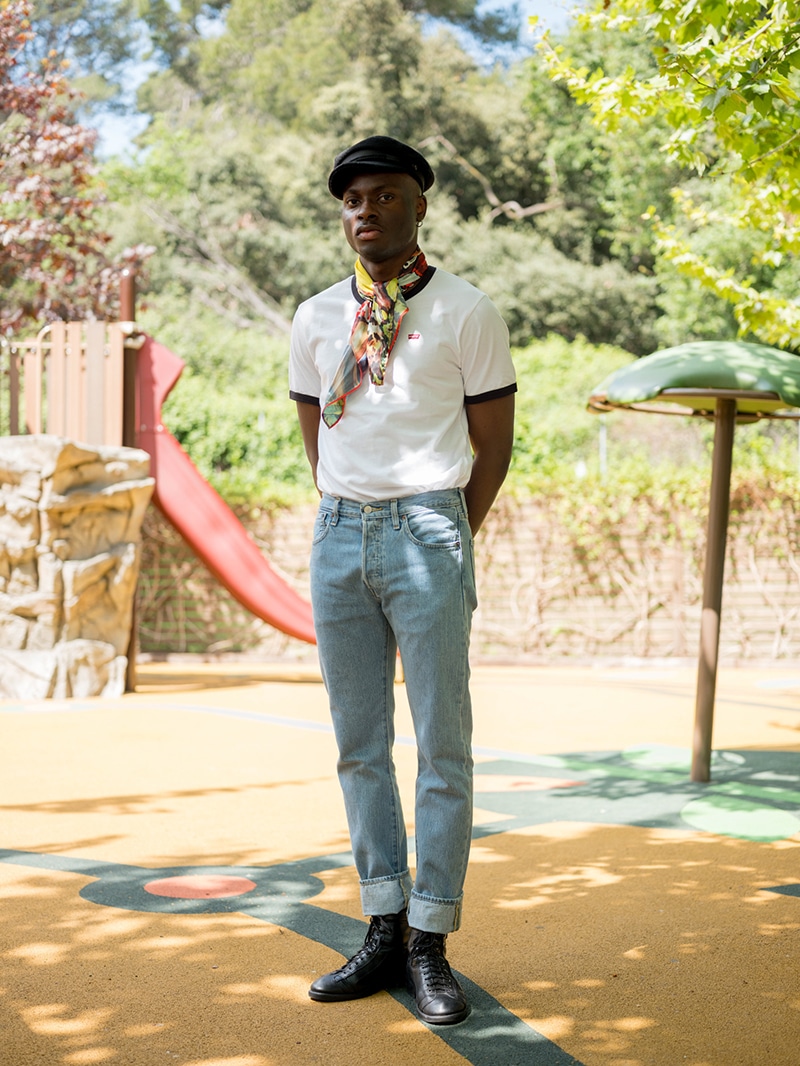 Discover more at www.larocavillage.com
Images by Marc Medina for Fucking Young!