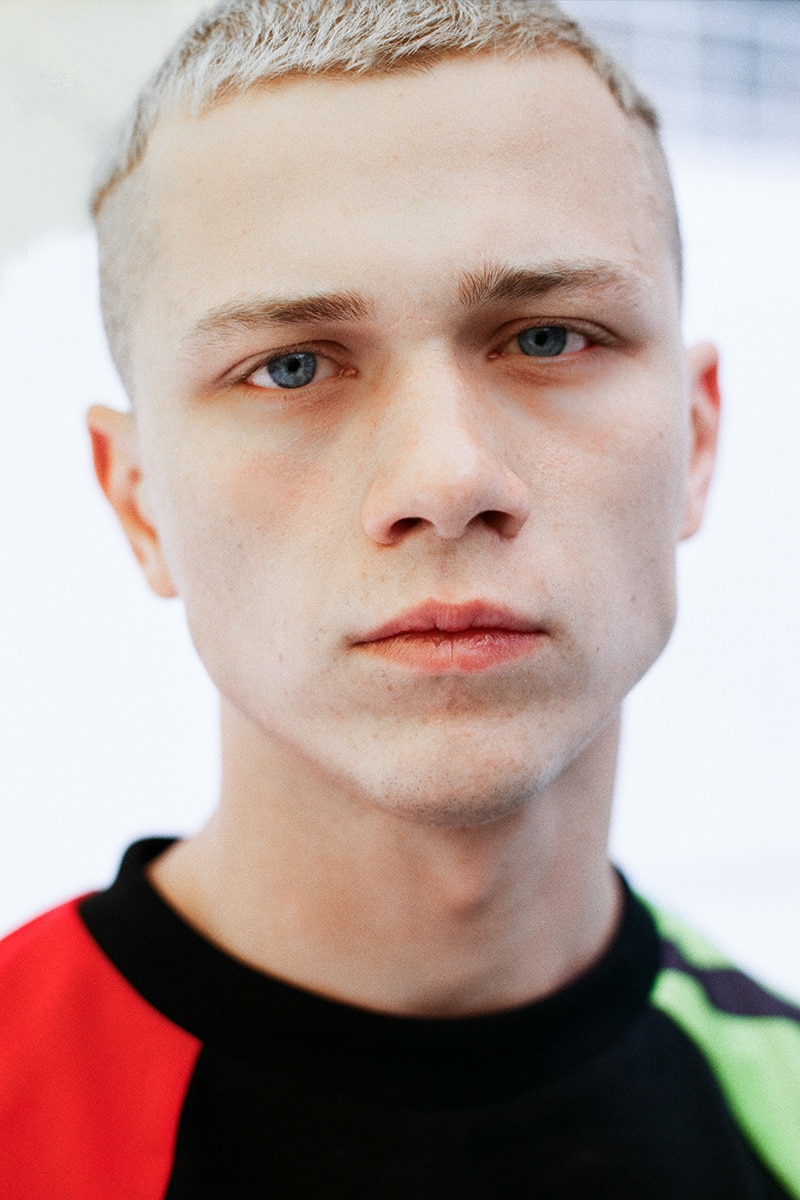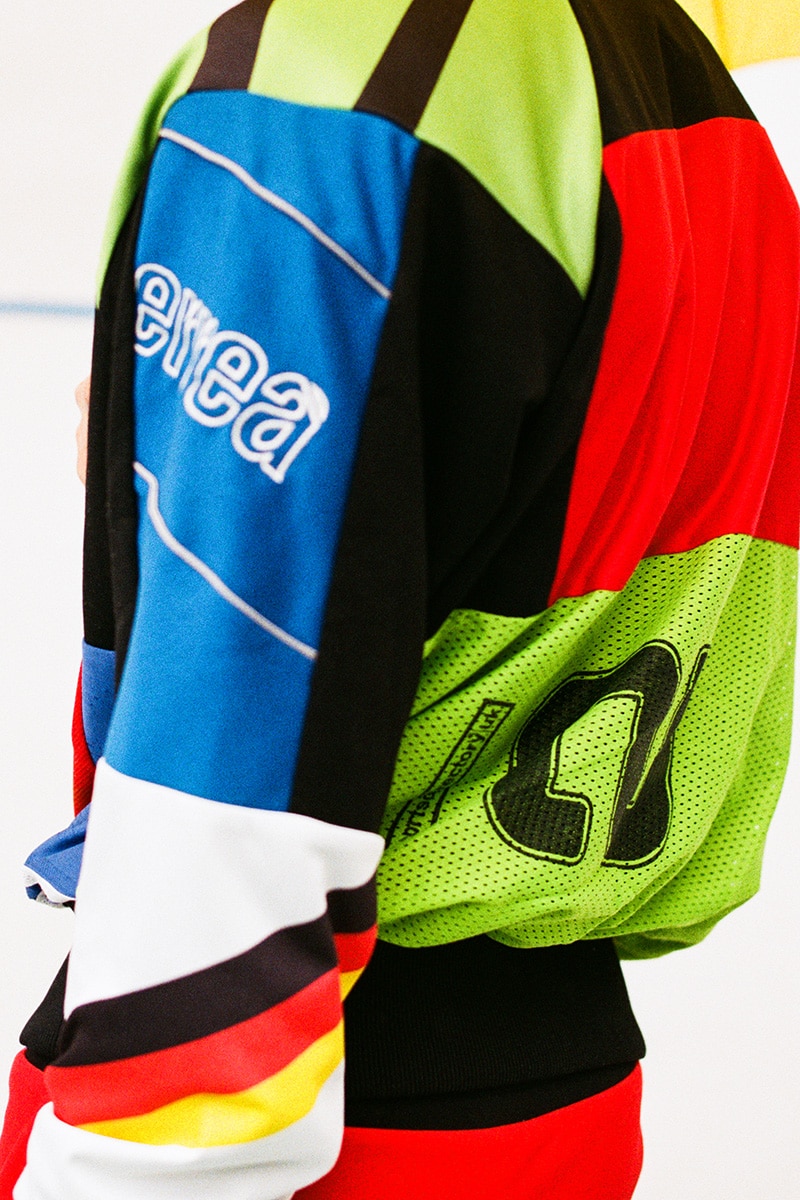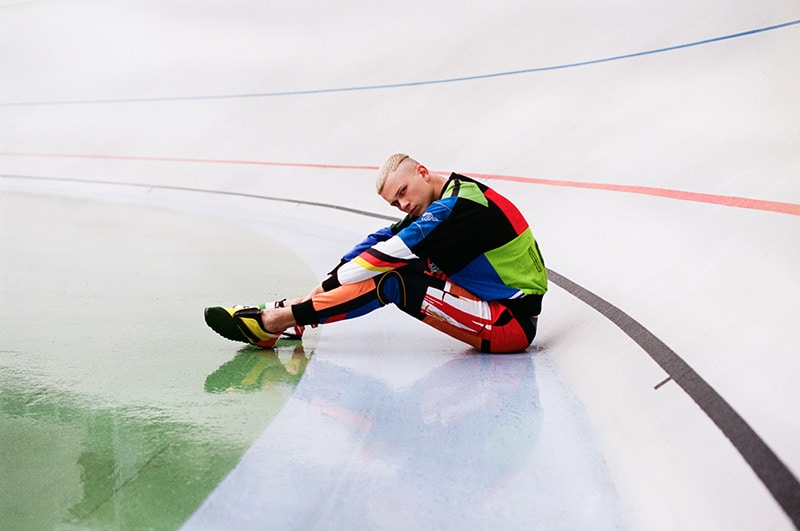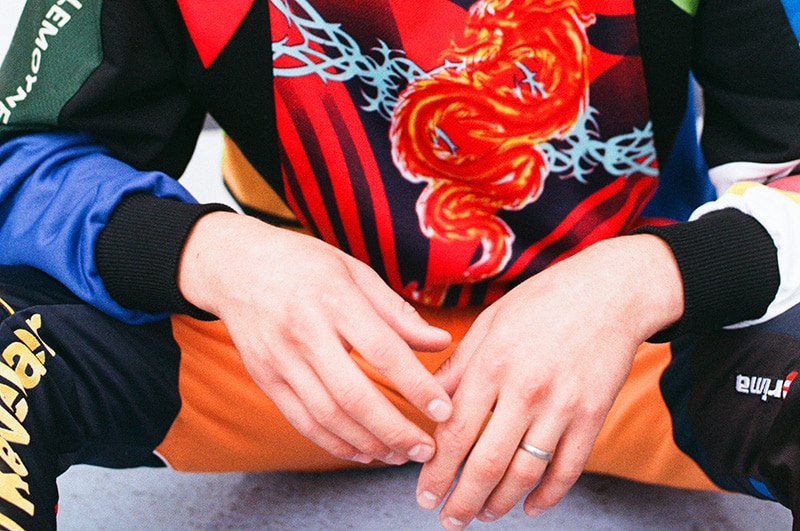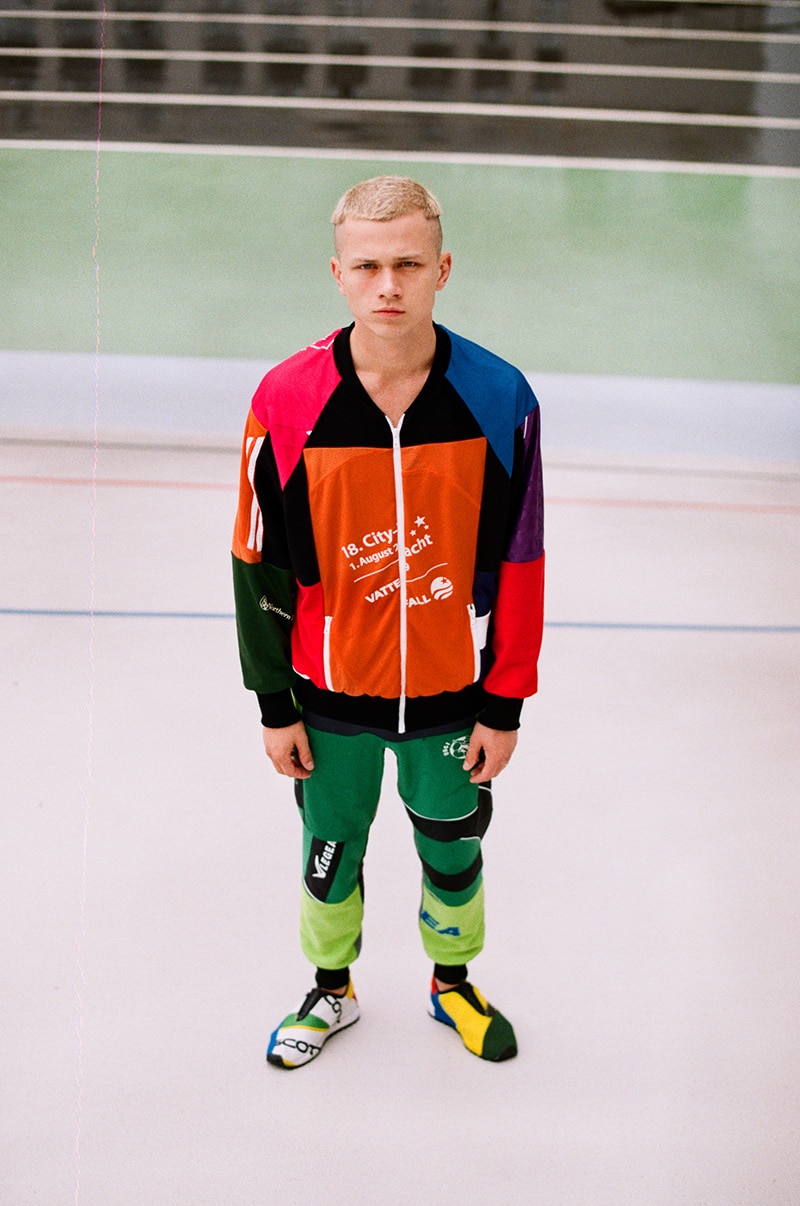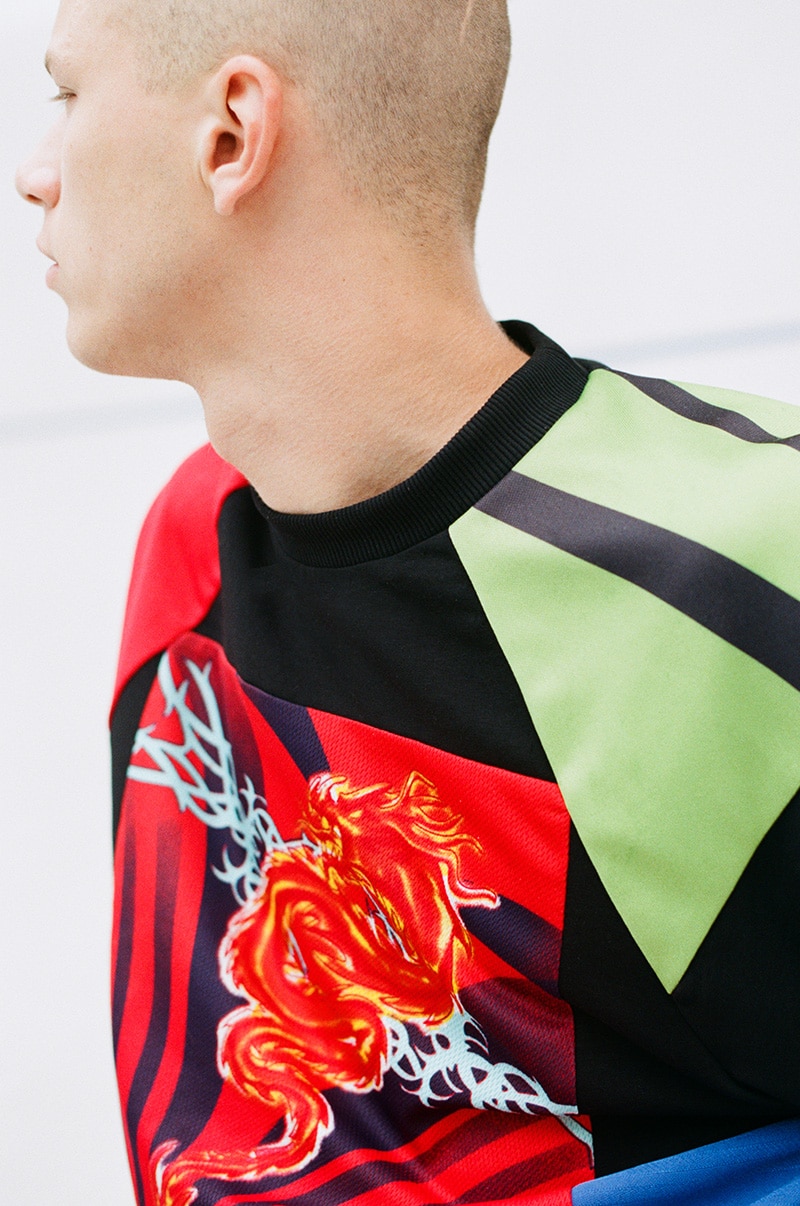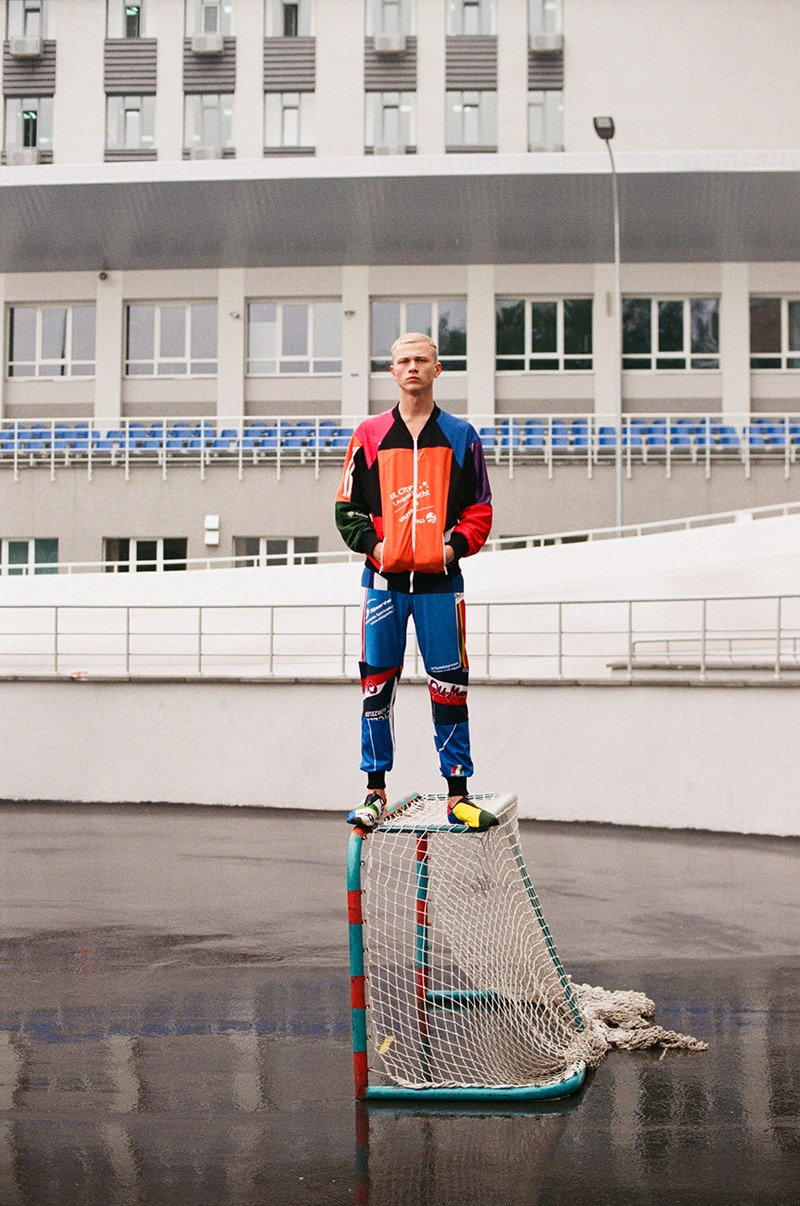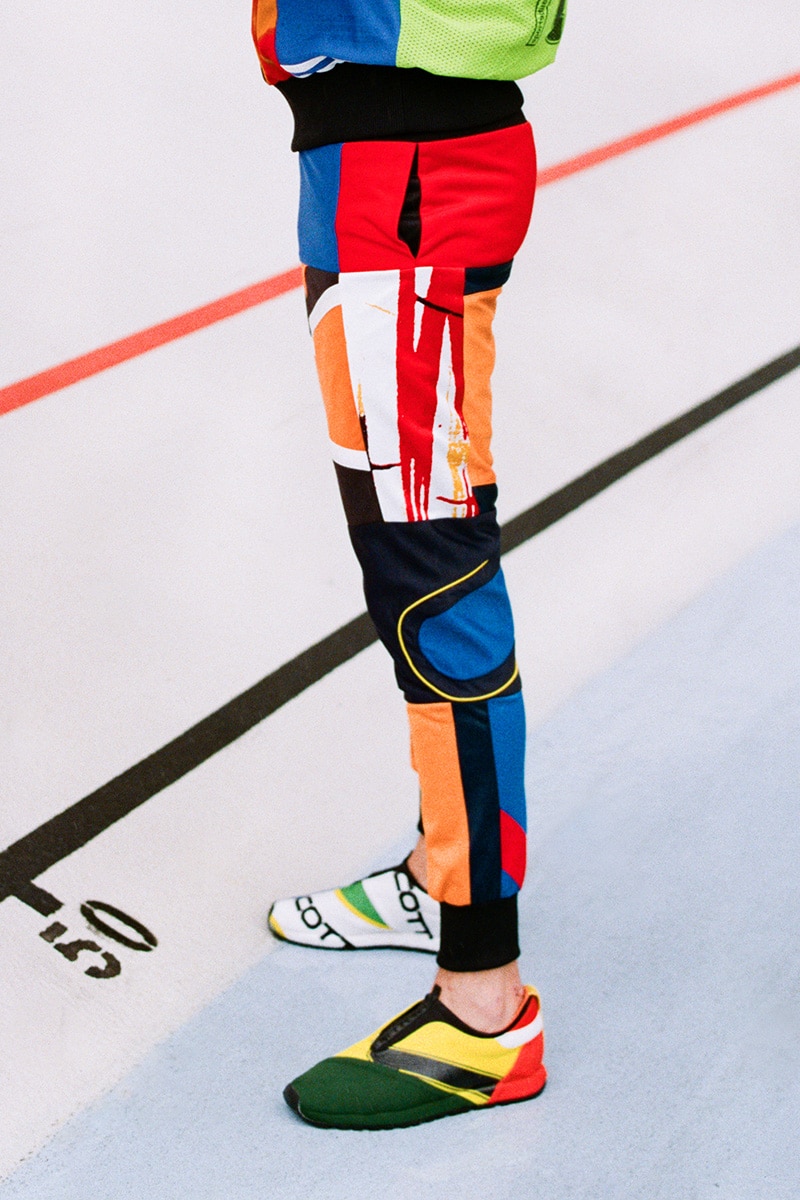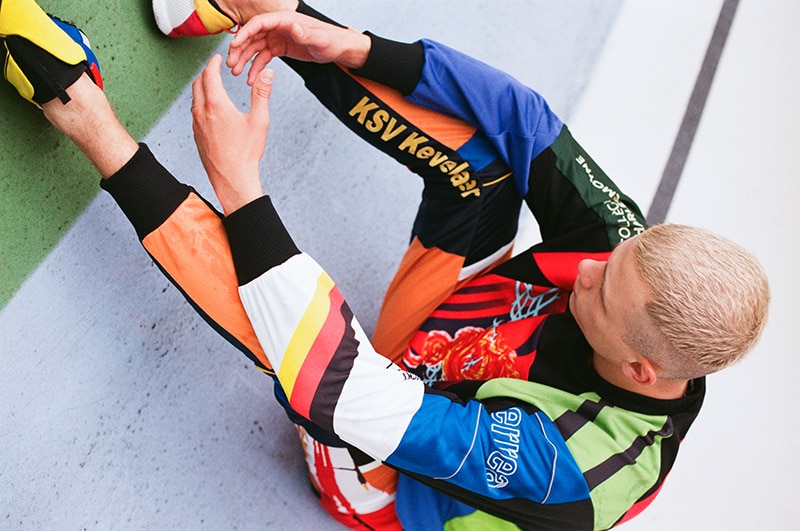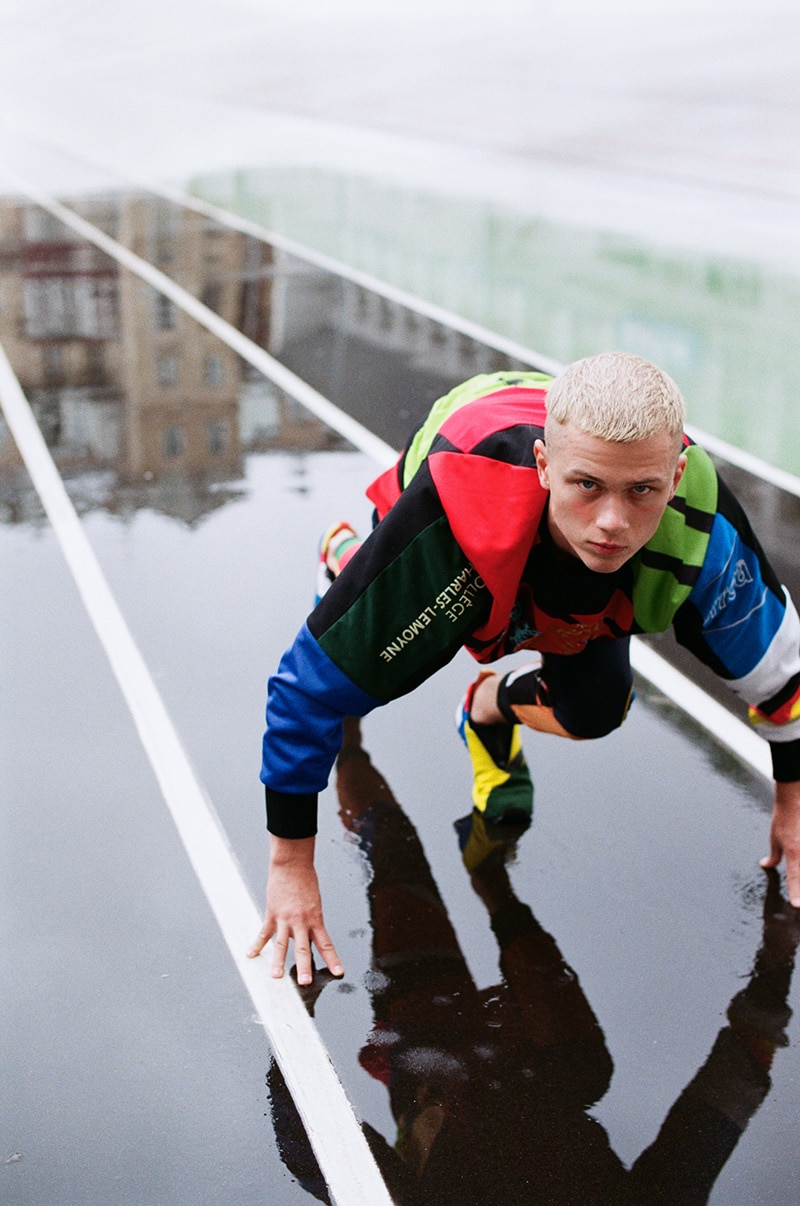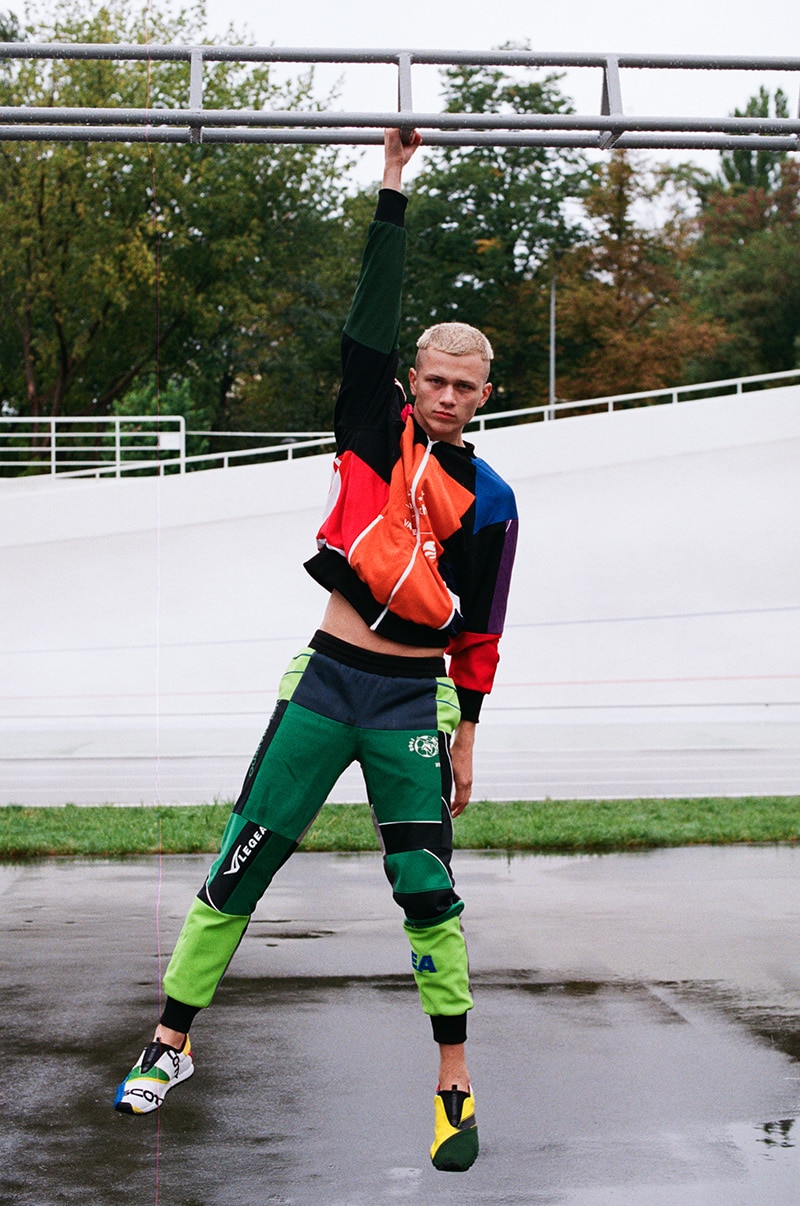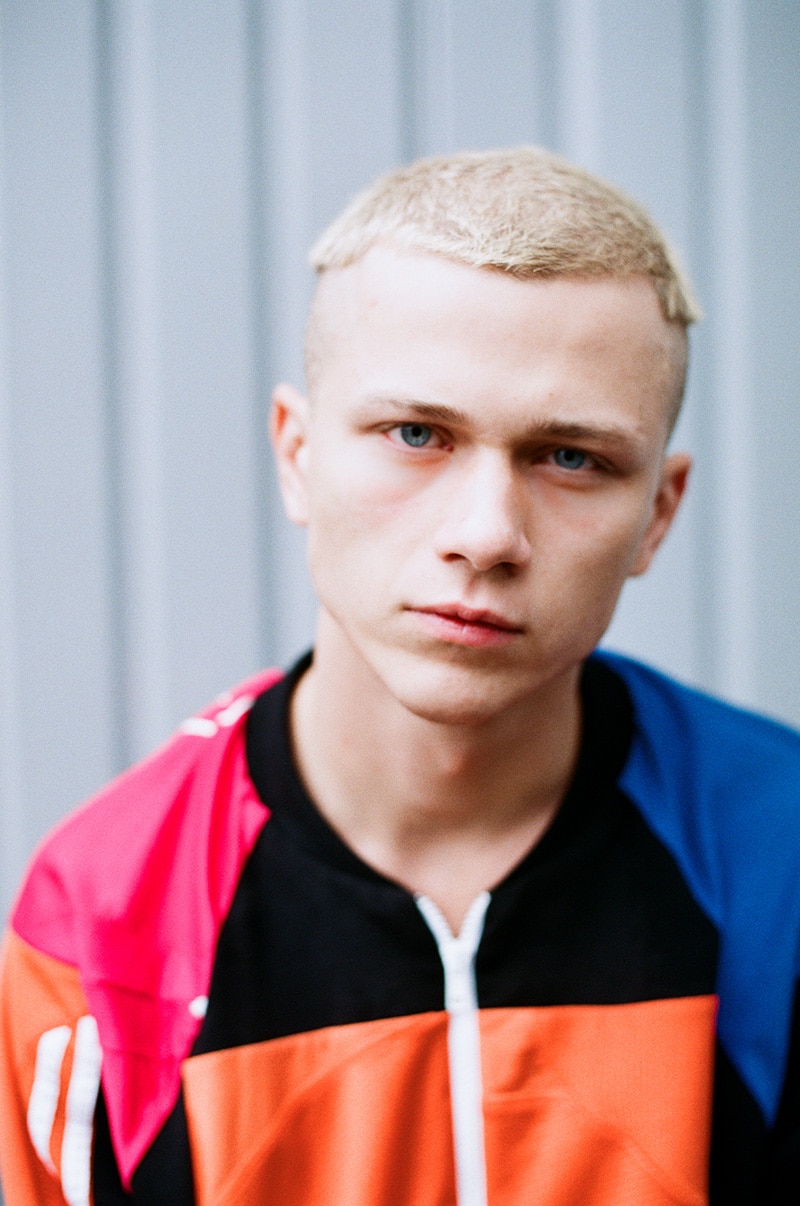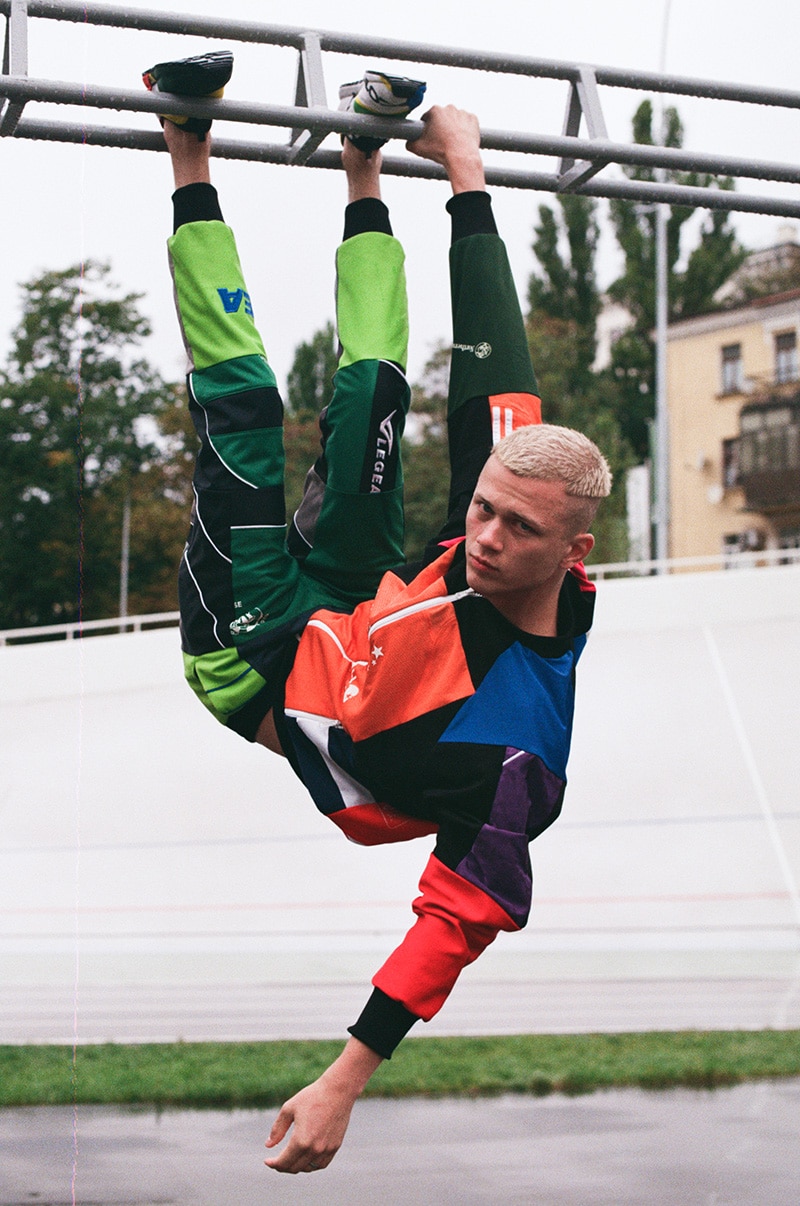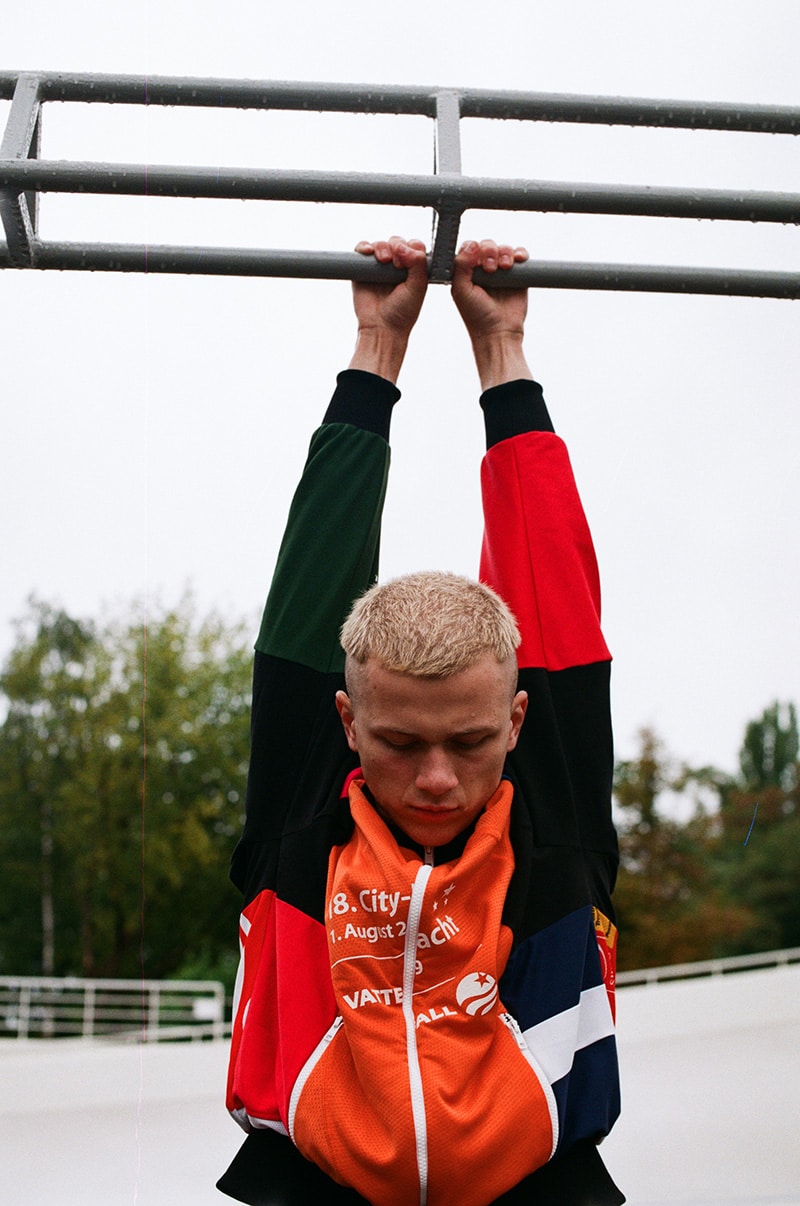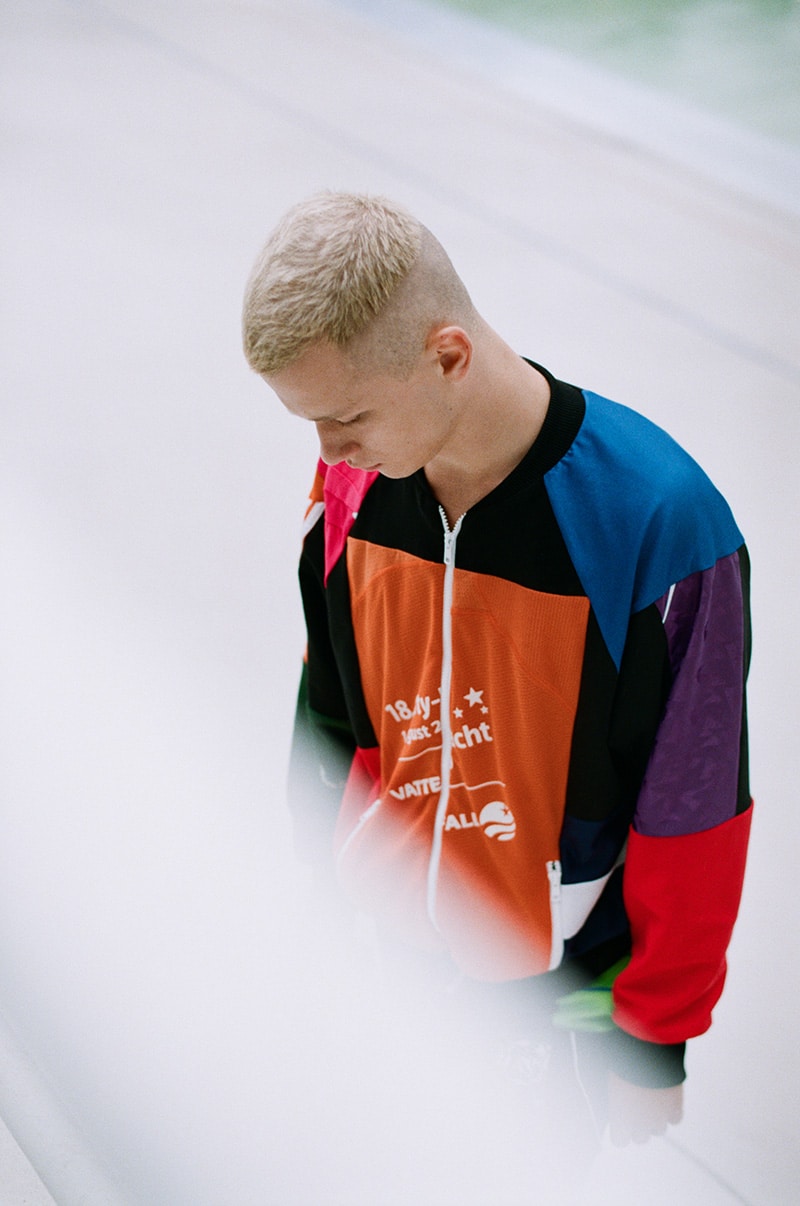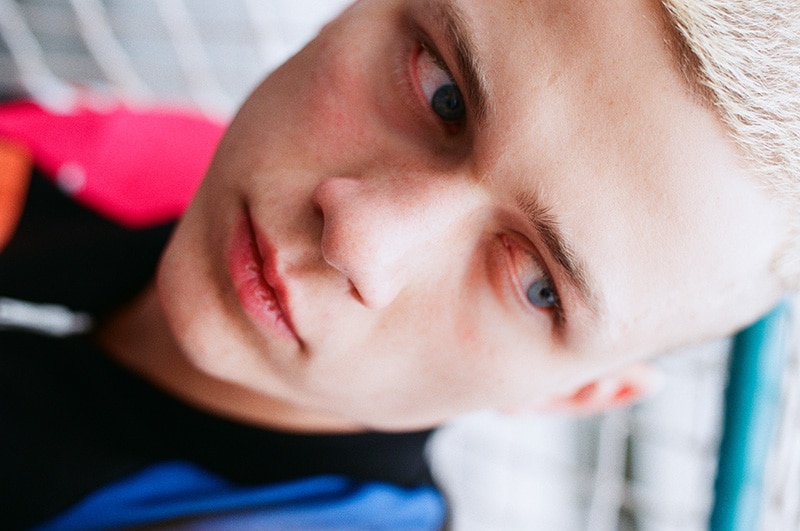 Kiev-based Ksenia Schnaider is an independent studio founded in 2011 by a fashion designer Ksenia Schnaider and a graphic designer Anton Schnaider known for upcycling athletic deadstock with new graphic designers. For Spring Summer 2018, they have expanded into menswear while keeping their androgynous ethos.
However, they didn't suddenly decide to do menswear. Initially, they made men's clothes. The first seasons were with Mens, but when business began to be more like a business, they realized that men's clothing is multiplied by two all movements. Separate press, separate showrooms. In general, they stopped making men's – until they have at least adjusted the female.
Now, men are already asking to make a male version of some models, and where it is convenient they do – demi-denims and sports.
At a first glance, Ksenia Schnaider's simple forms actually carry a lot of sense, but we are deliberately trying to mask our philosophy from other people, giving them space and freedom to express their personal beliefs with our clothes. Rather than being inspired by particular topics, Ksenia Schnaider takes a unique approach to design and is inspired by the clothing itself, its utility, history, and codes.
Model: Sergey Stone
Photographer: Anna Saviuk