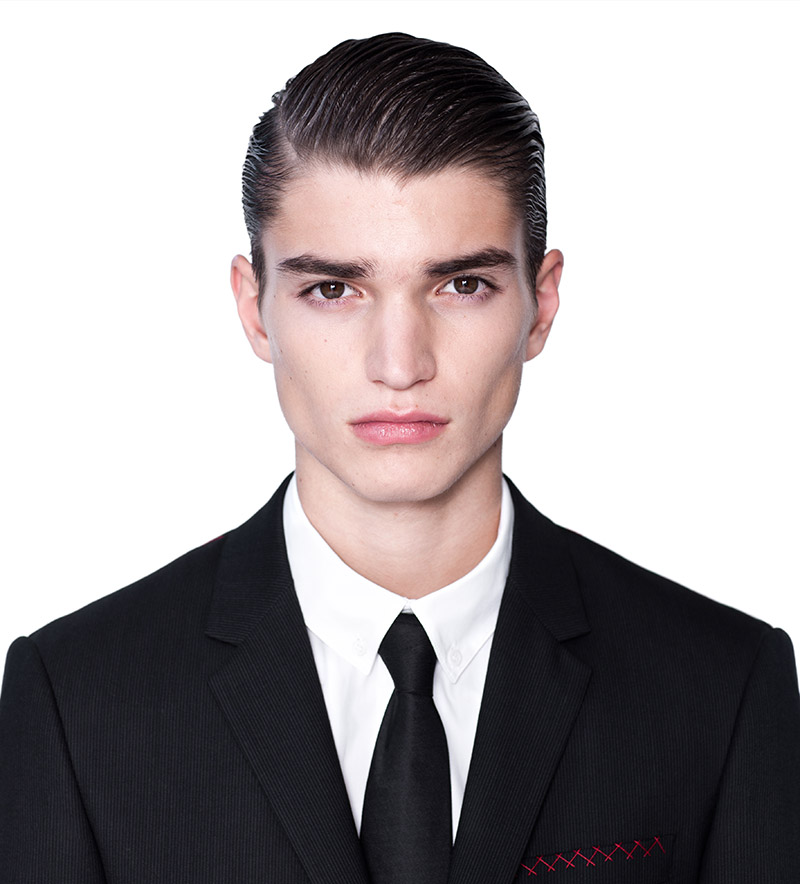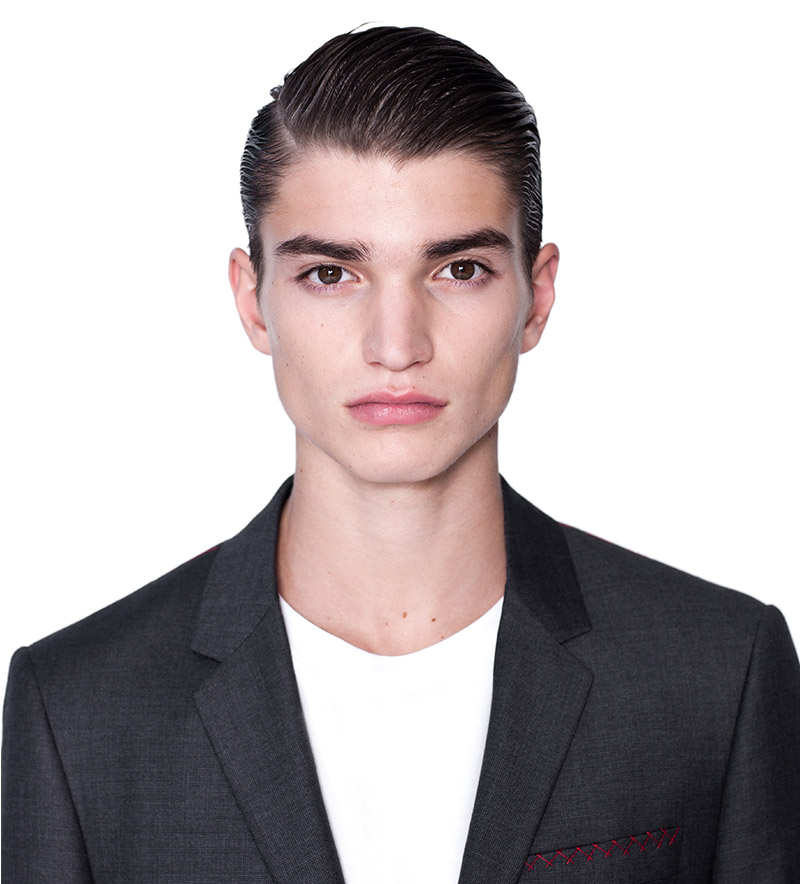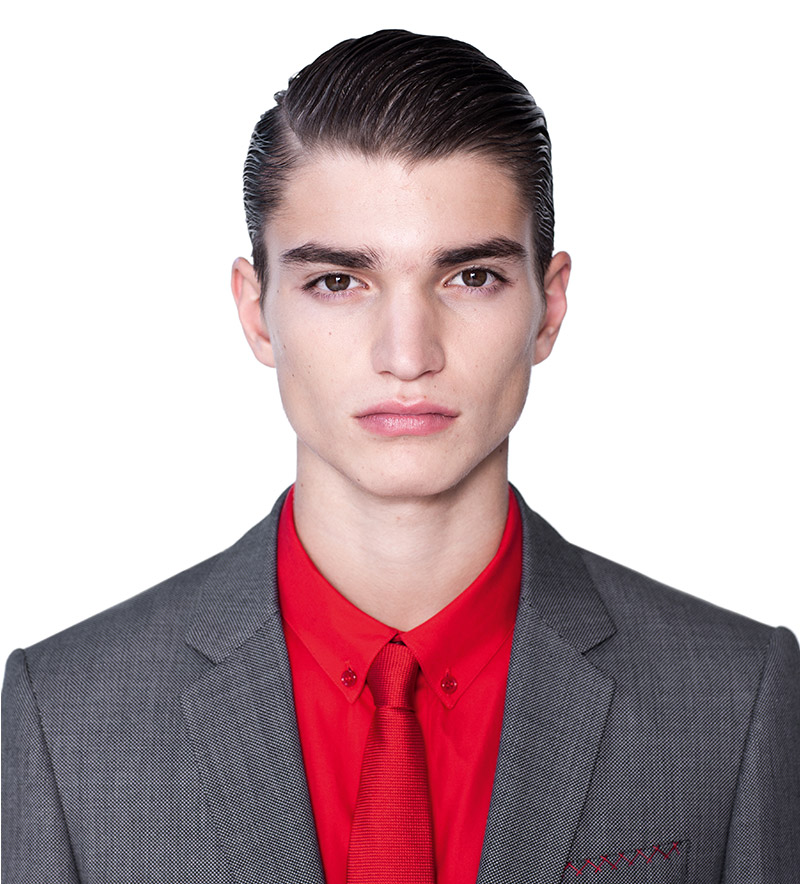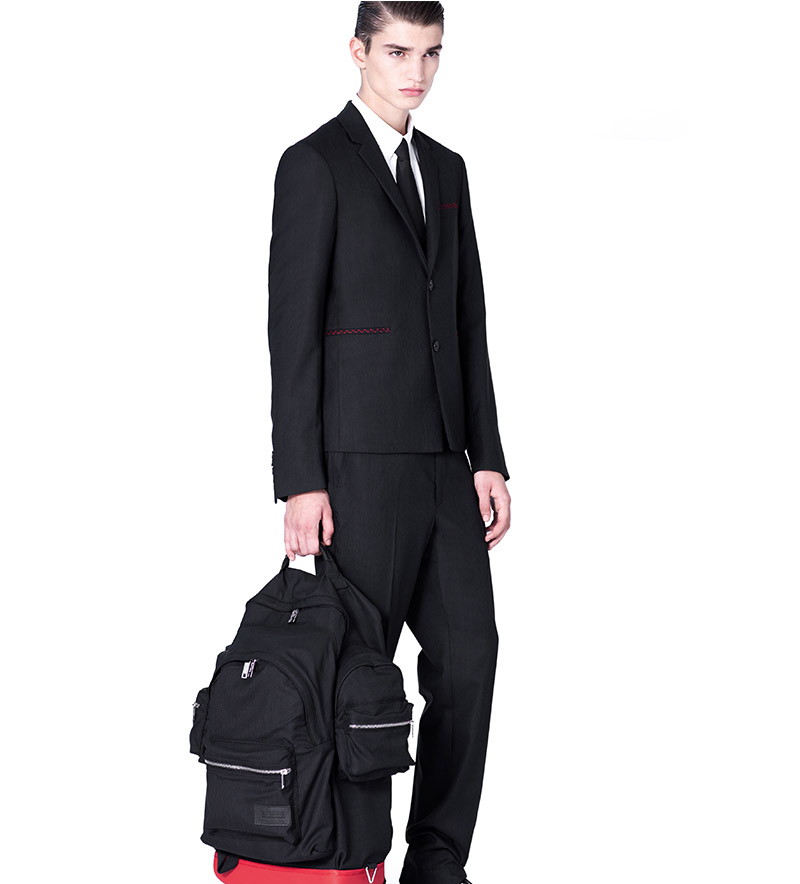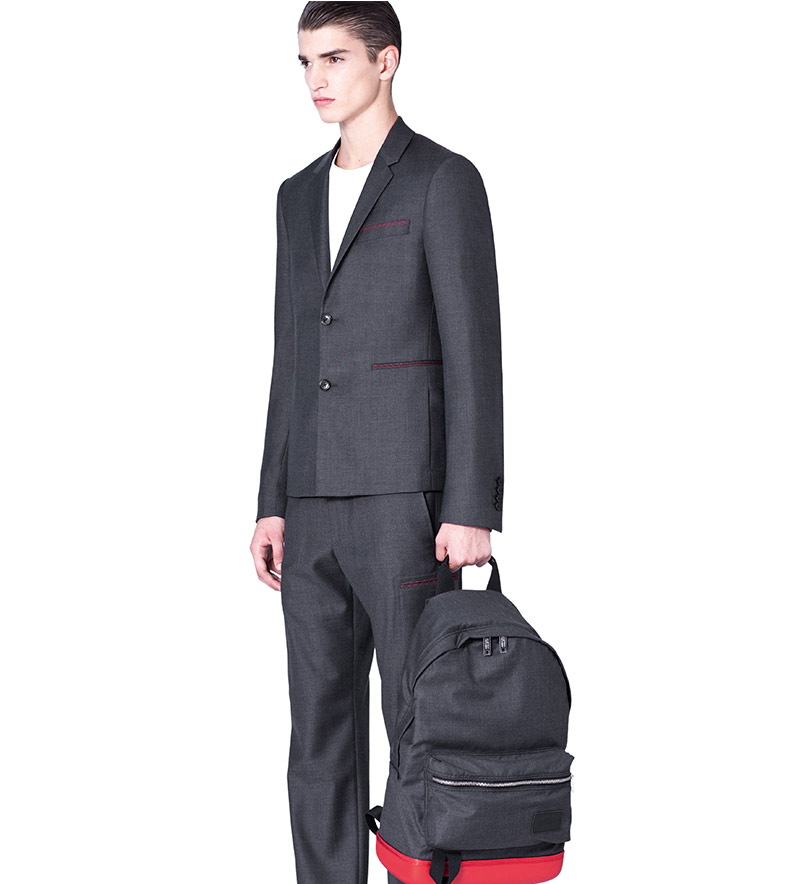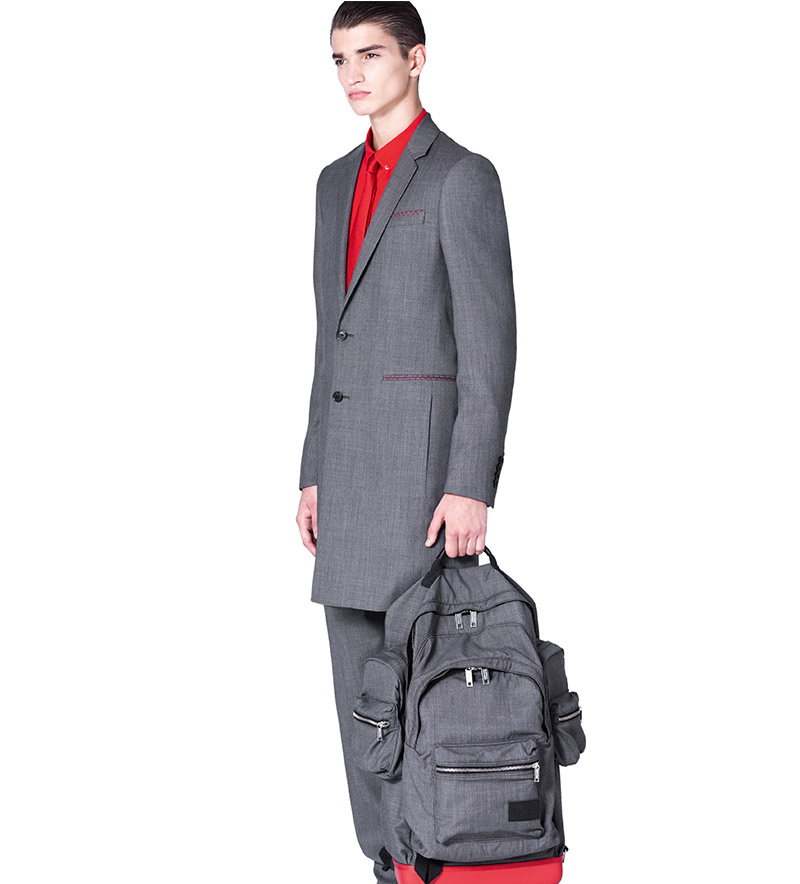 Kris Van Assche presents KRISVANASSCHE+, a tailoring-focused complimentary collection to the main line.
Building upon the brand's well-established foundation of sportswear-infused formalwear, this new line is composed of three different looks, each comprising several pieces with upscale tailoring and handwork detailing, with red accents tuning throughout.
Three two-button jackets – one long, two short – and three trousers – a chino style and two cargo pants – comprise the tailoring quotient. With red thread hand-stitch detailing, the items are available in resolutely masculine black/grey woolen fabrics including micro-check, fine stripes and birds-eye weave. Cotton poplin shirts in white or red are either traditional button-downs with covered plackets, or fusion pieces with jersey detailing. Corresponding solid ties are in red or black silk.
Grey marl casual cotton jersey sportswear is injected with unexpectedly sartorial touches in the form of an appliquéd "plus" motif, top-stitched creases, and contrast red drawstrings.
The multi-season collaboration with Eastpak continues here with two backpack styles in classic or XL sizes, in the same blackgrey micro-check or birds-eye wool as the suiting, with adjustable straps and red hard-shell bases.
Prices will range from 160€ to 1850€.
Available at selected stores this December.