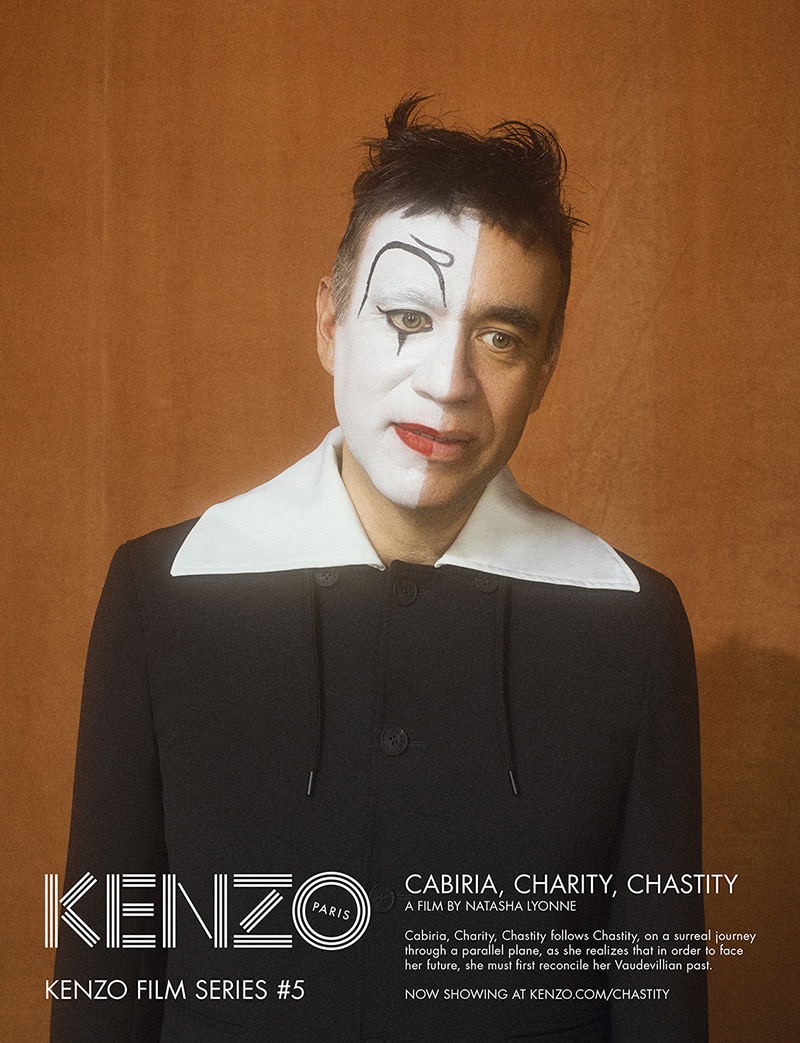 "Cabiria, Charity, Chastity" marks award-winning actress and producer Natasha Lyonne's directorial debut; it follows Chastity (Maya Rudolph), as a modern-day Giulietta Masina (La Strada, Federico Fellini, 1954) and Shirley MacLaine (Sweet Charity, Bob Fosse, 1969) on a journey of self-discovery and self-acceptance.
The film also stars Lyonne, Fred Armisen, Greta Lee, James Ransone, Leslie Odom Jr, Matt Lucas, Waris Ahluwalia, and Macaulay Culkin.
The film features KENZO's Fall/Winter 2017/18 collections by KENZO Creative Directors, Humberto Leon & Carol Lim, and gives the garments a key role: each piece is stripped and deconstructed, literally and symbolically, so as to question the semiotics of fashion as a political vehicle, and the place of women's bodies in contemporary culture.
This is the 5th film the French Fashion house under the Creative Direction of Carol Lim & Humberto Leon, has produced with a different writer/director. Previously KENZO has worked with Gregg Araki, Sean Baker, Carrie Brownstein and Kahlil Joseph garnering two Tribeca Film Festival Tribeca X Award nominations along the way.
Watch the trailer below: