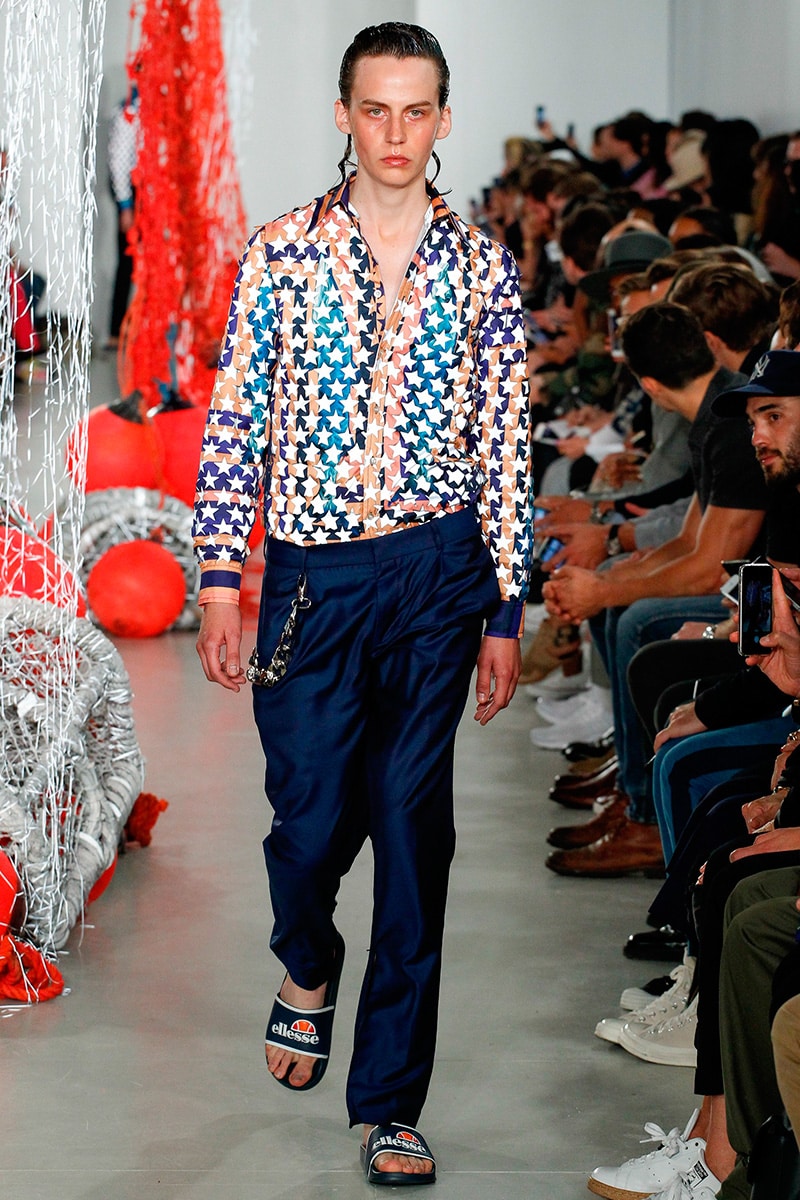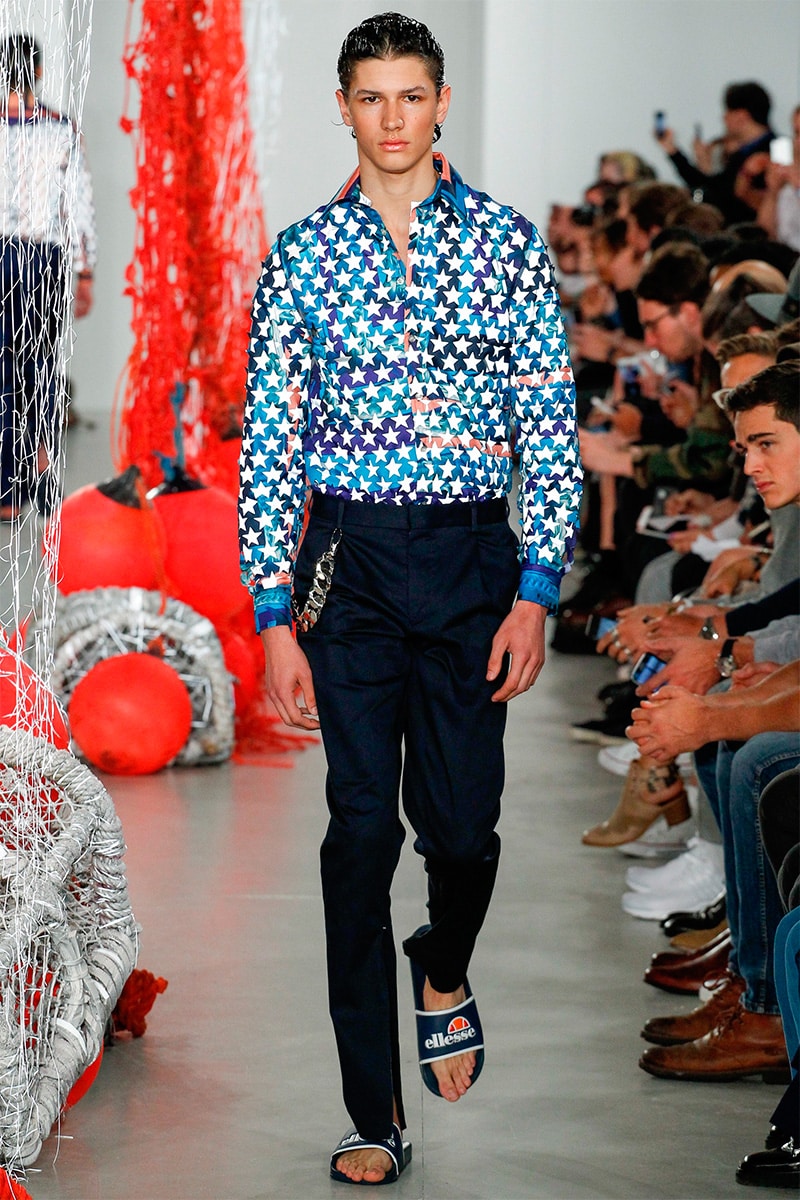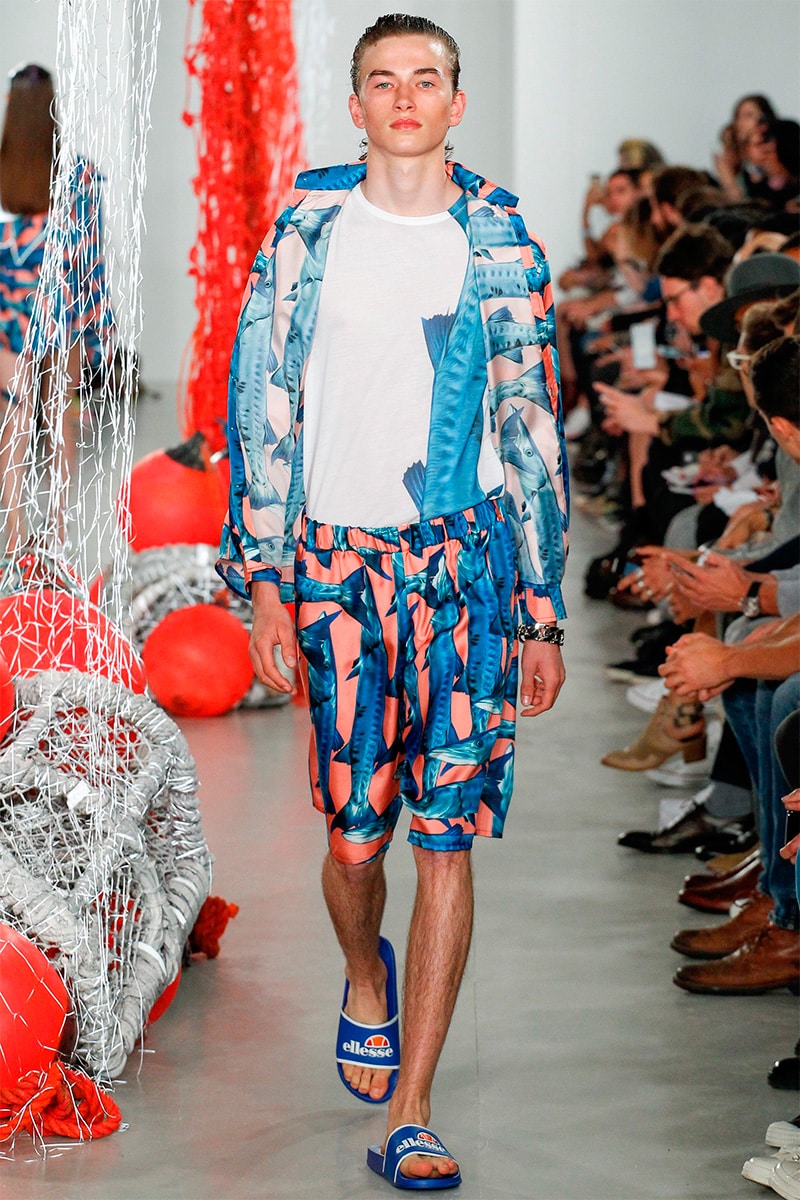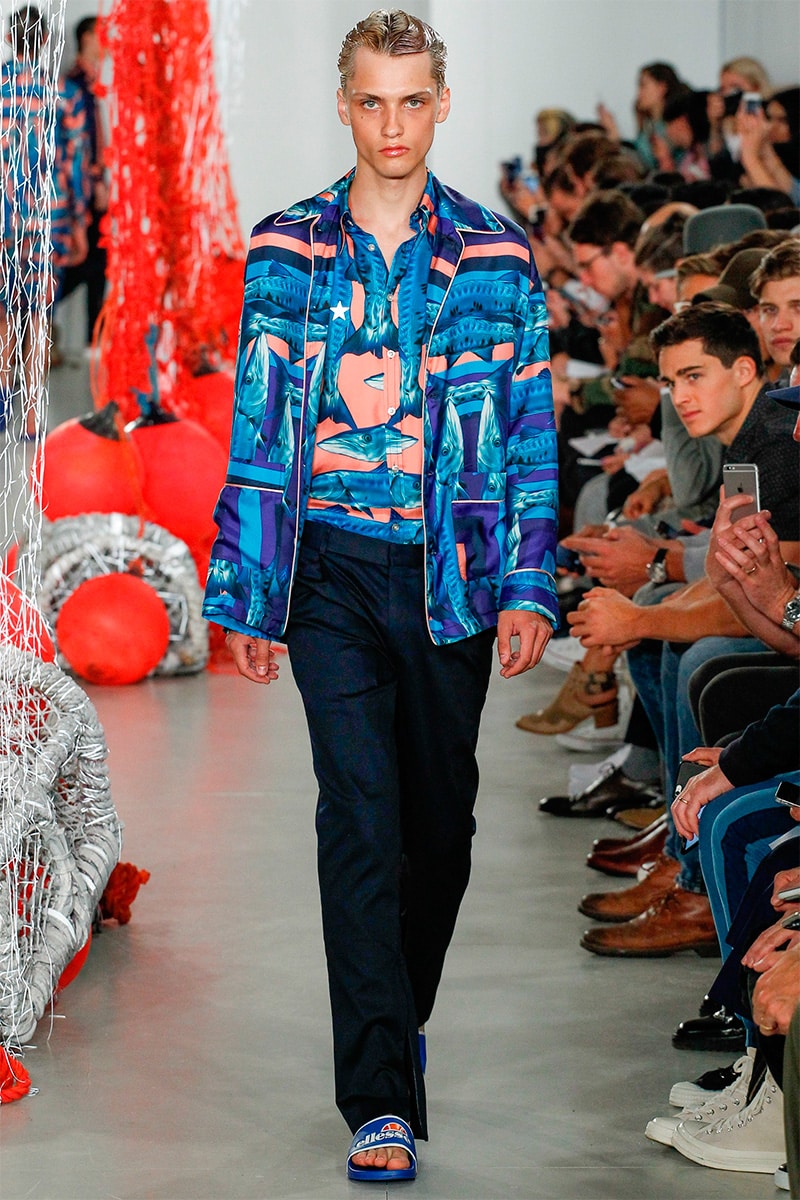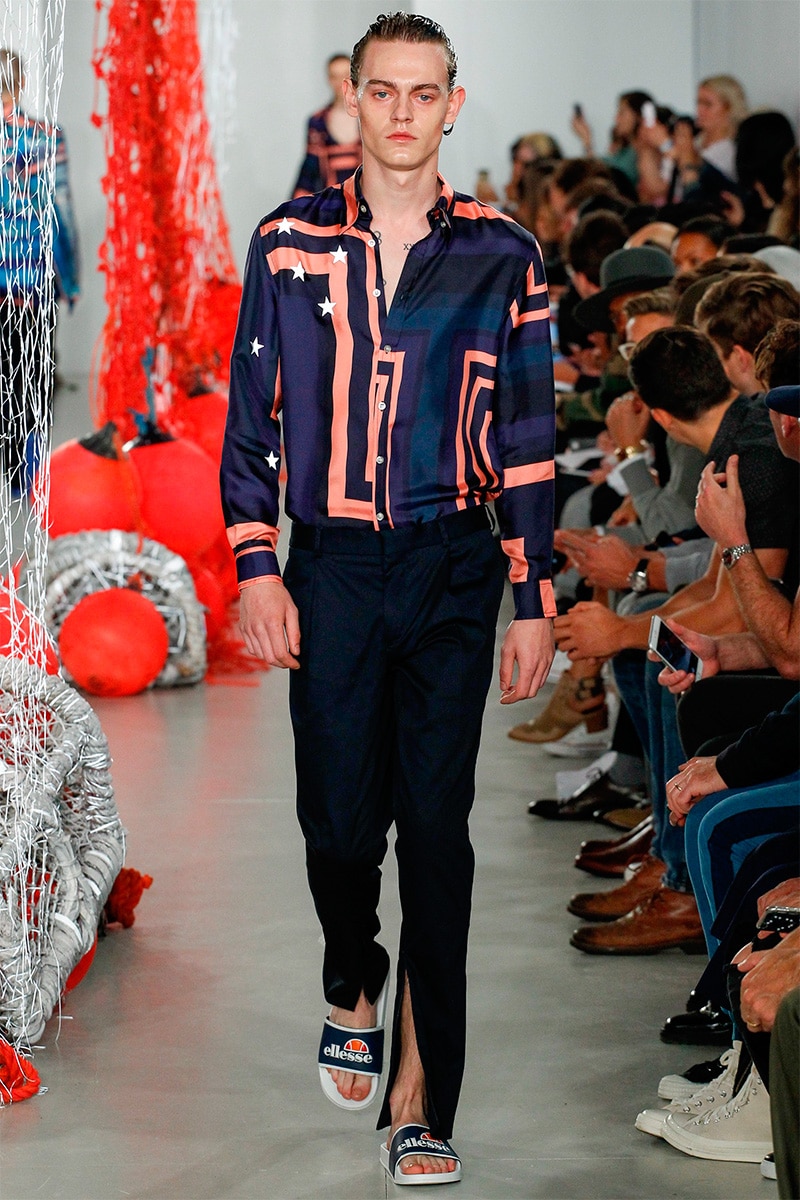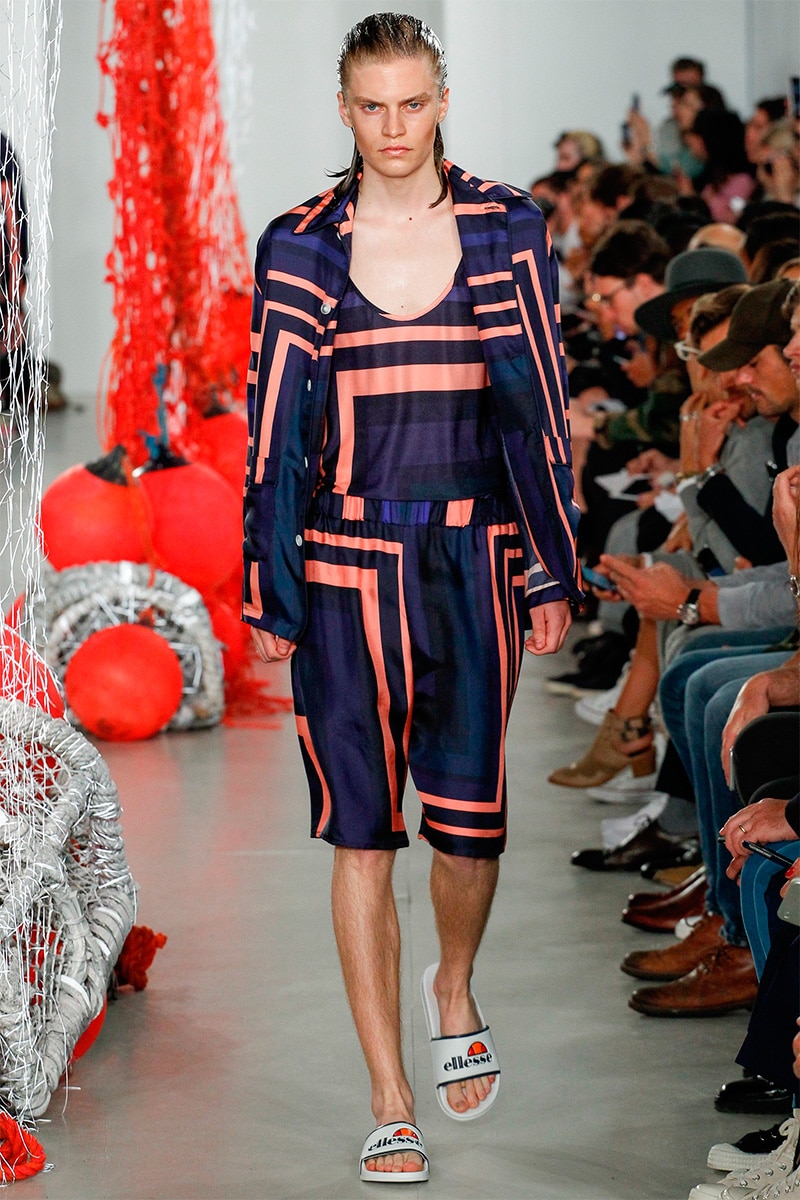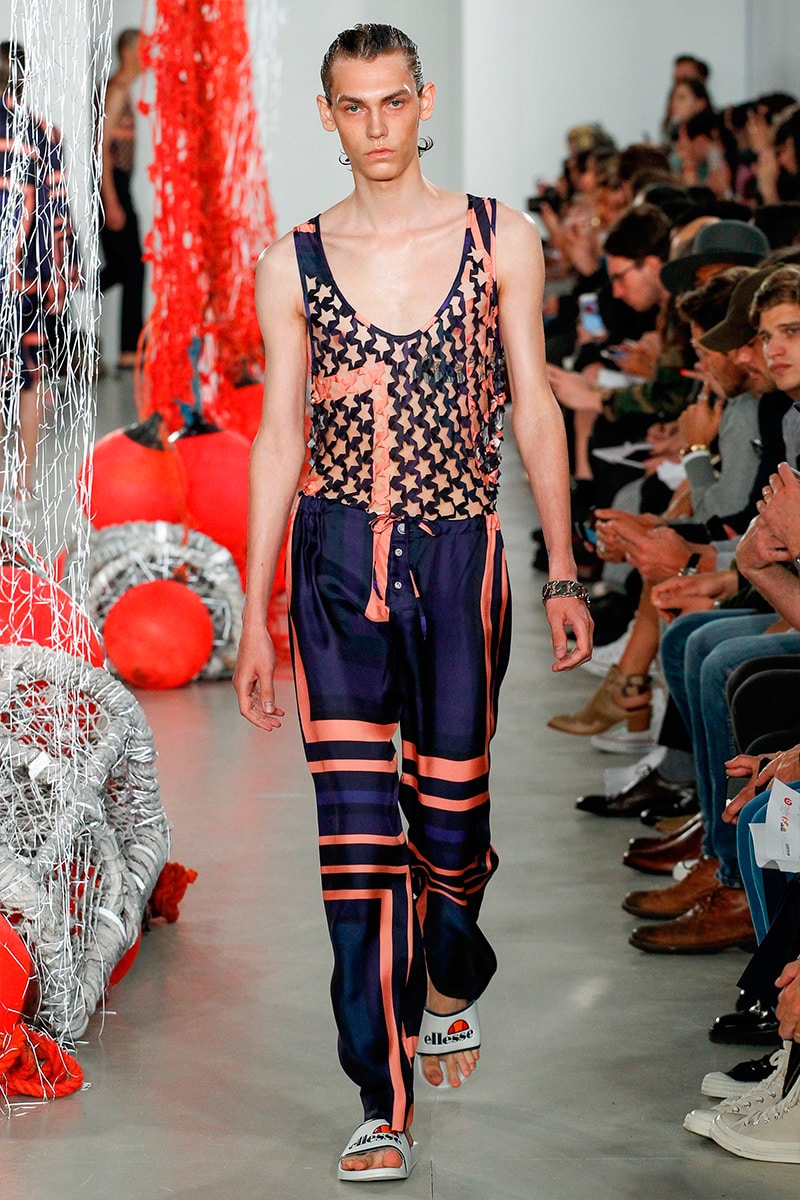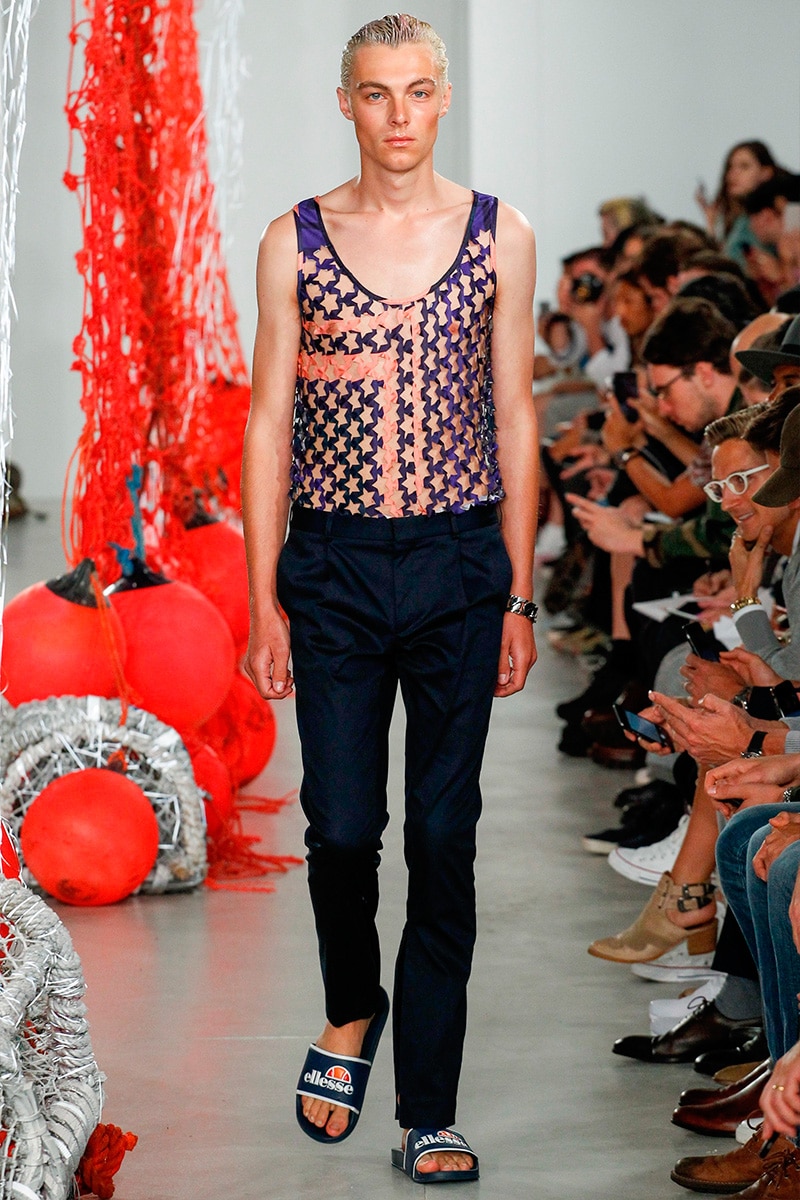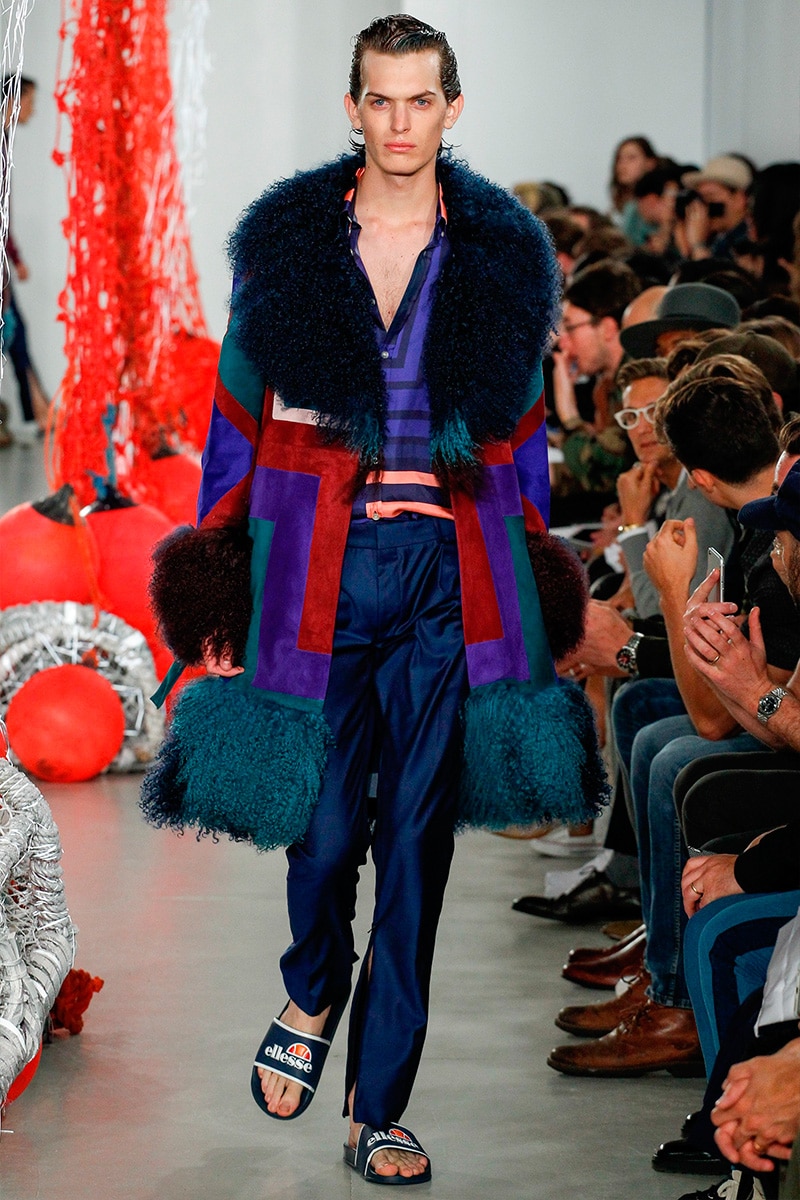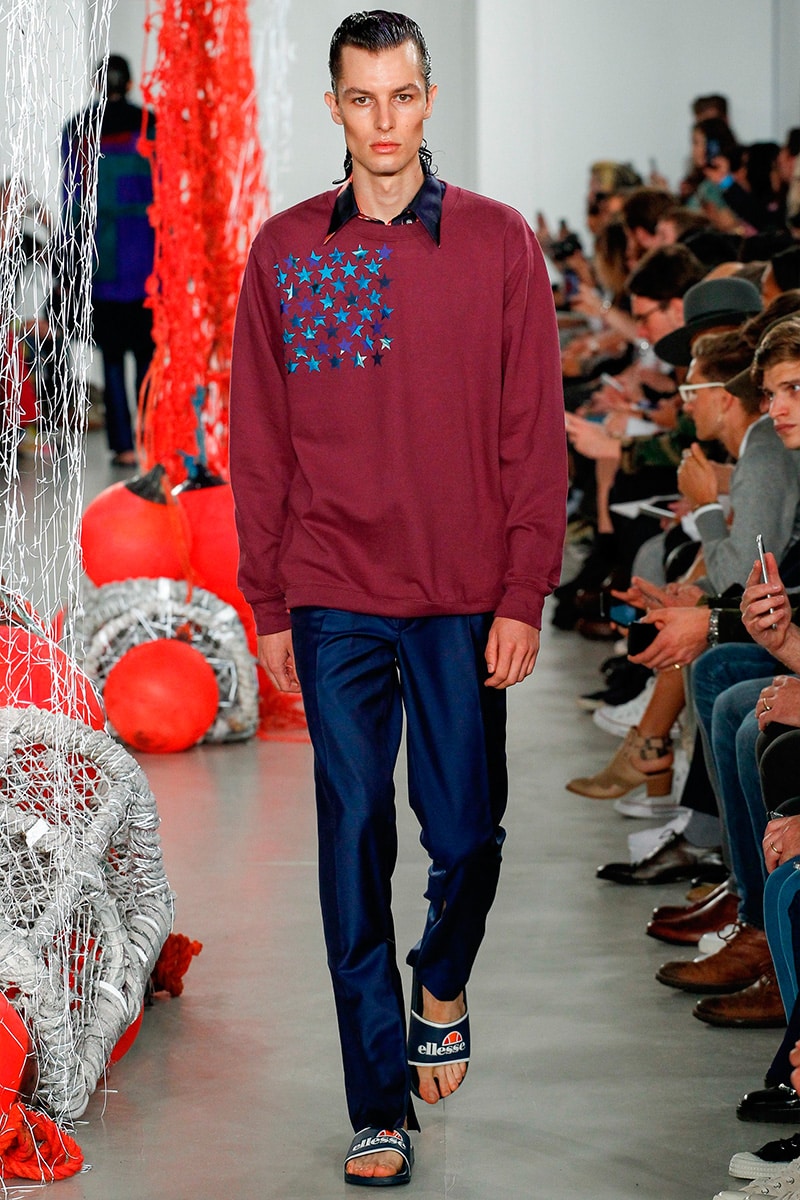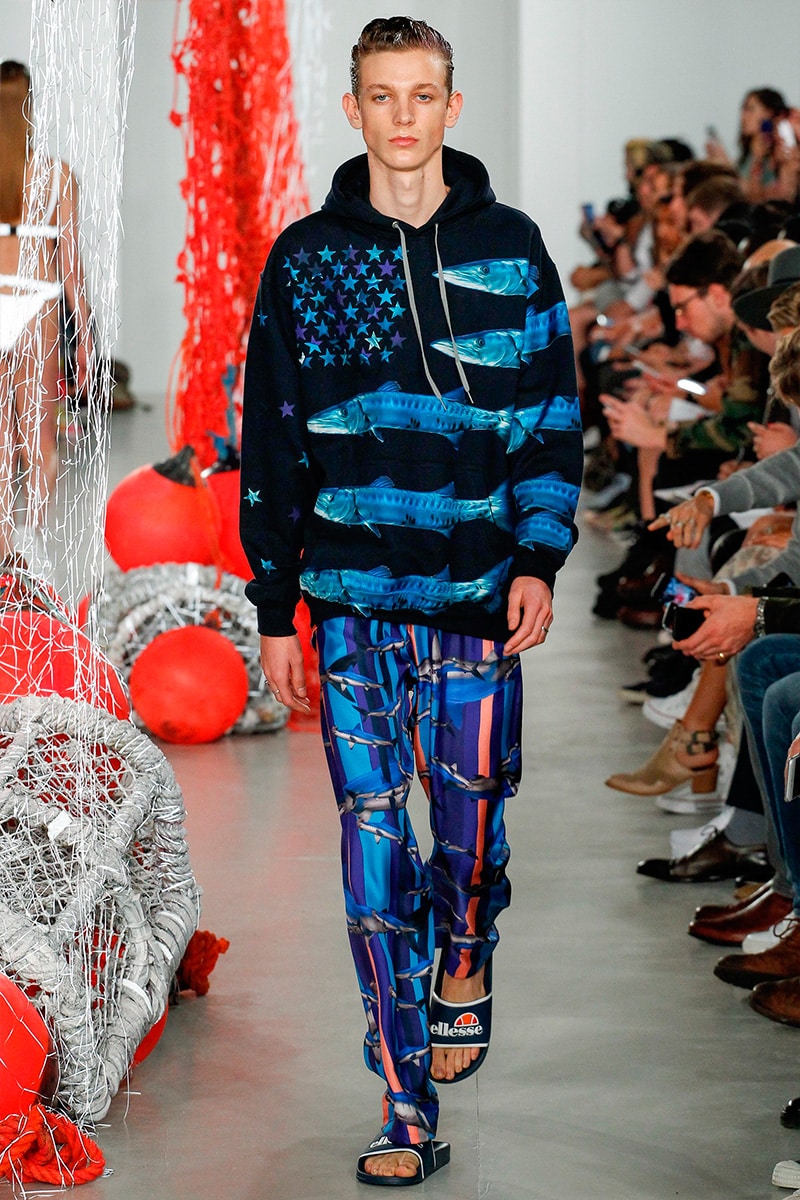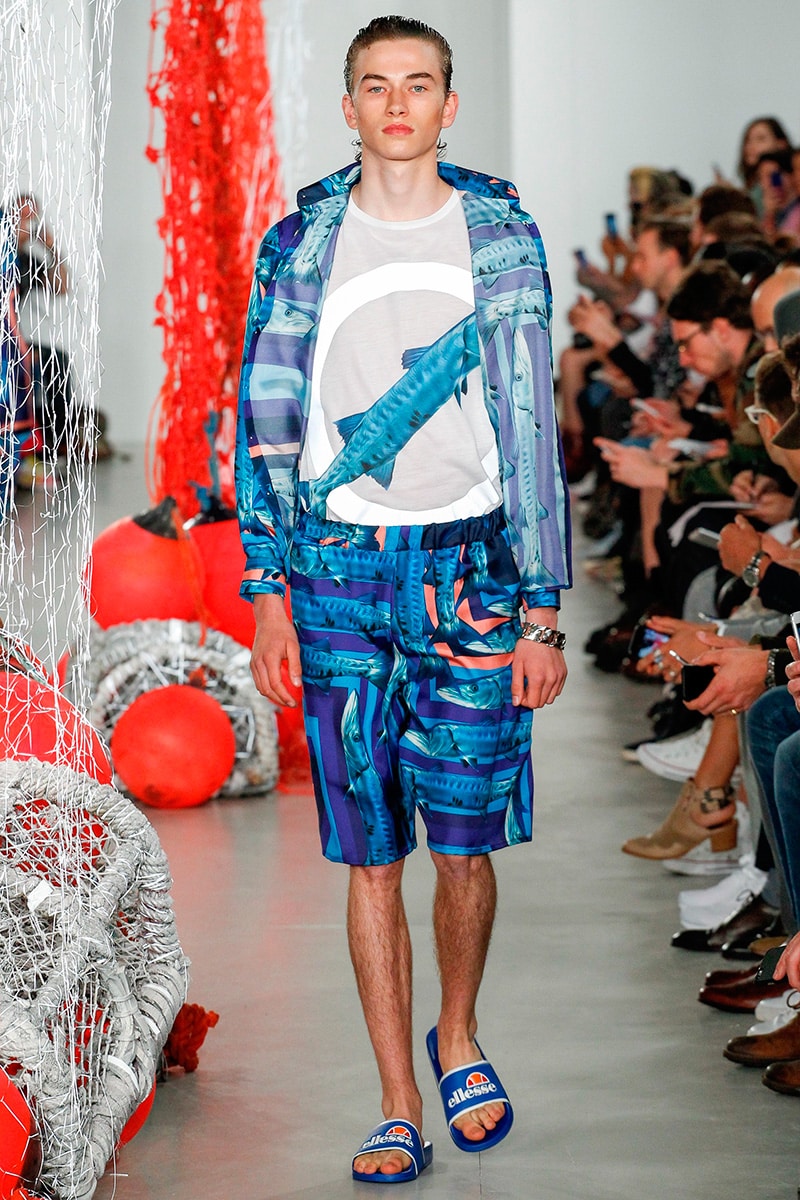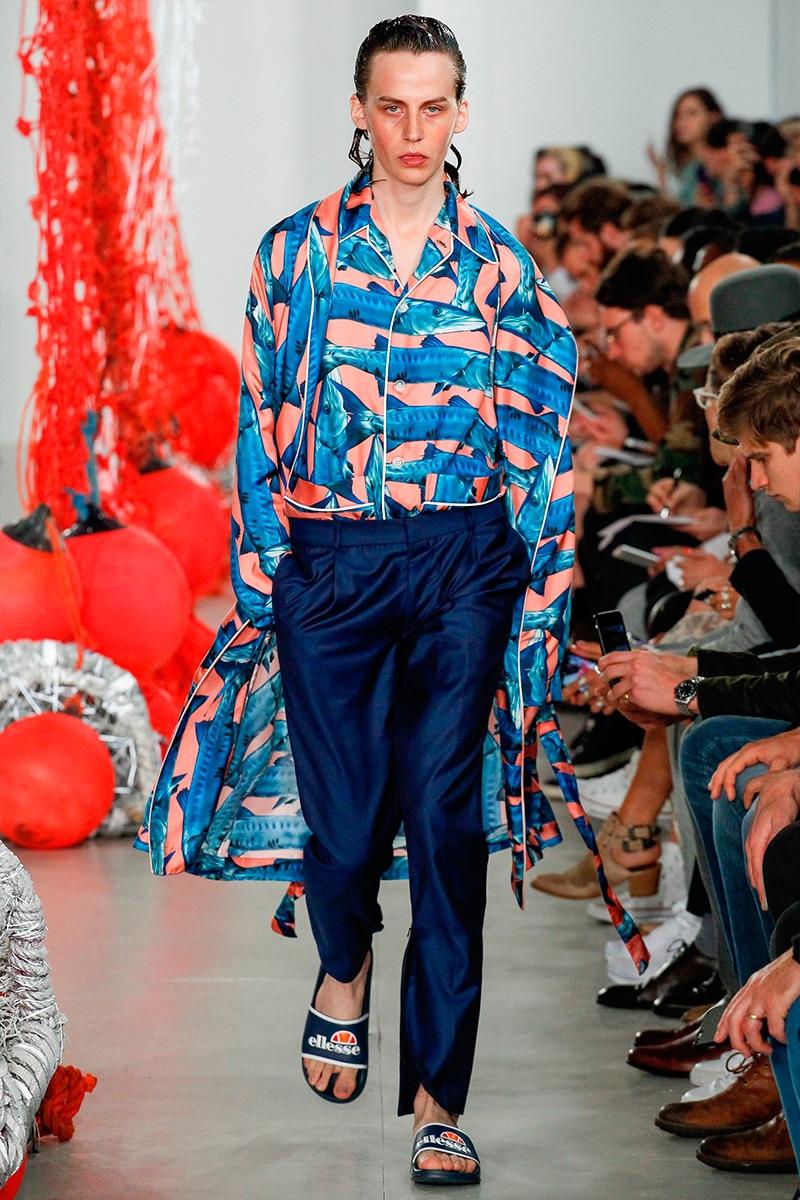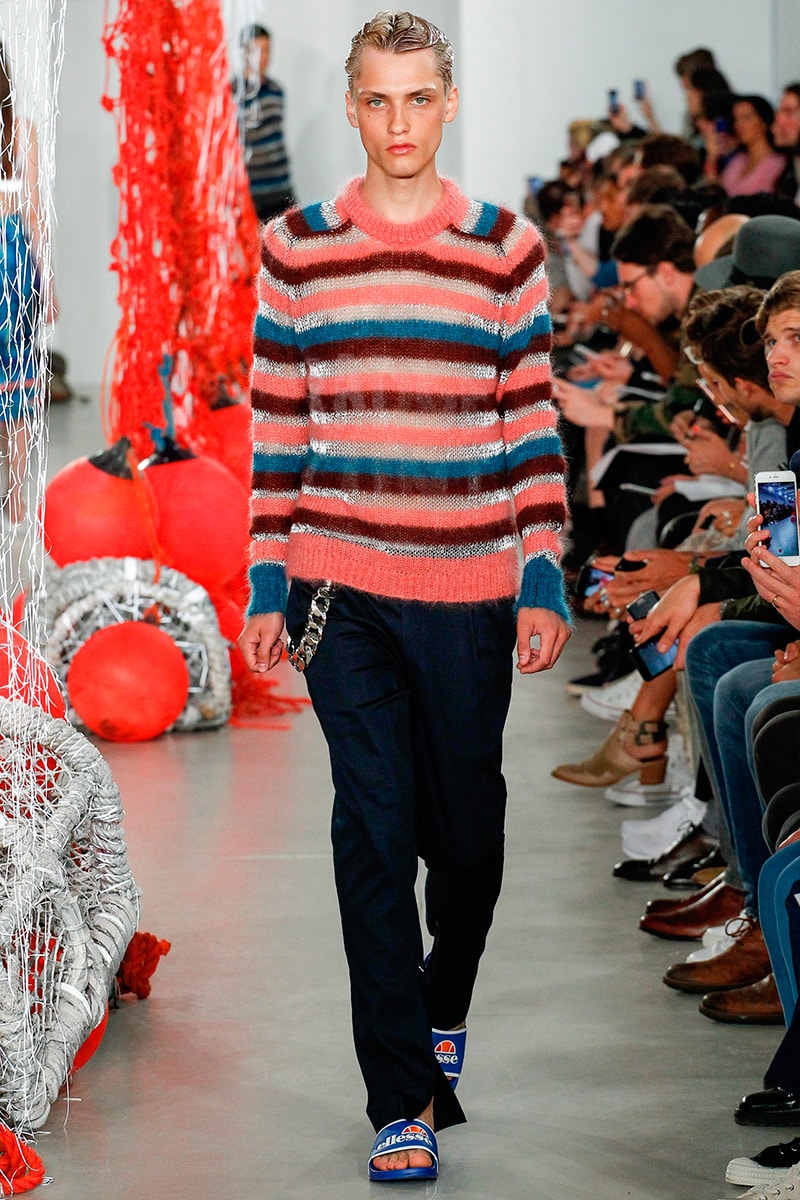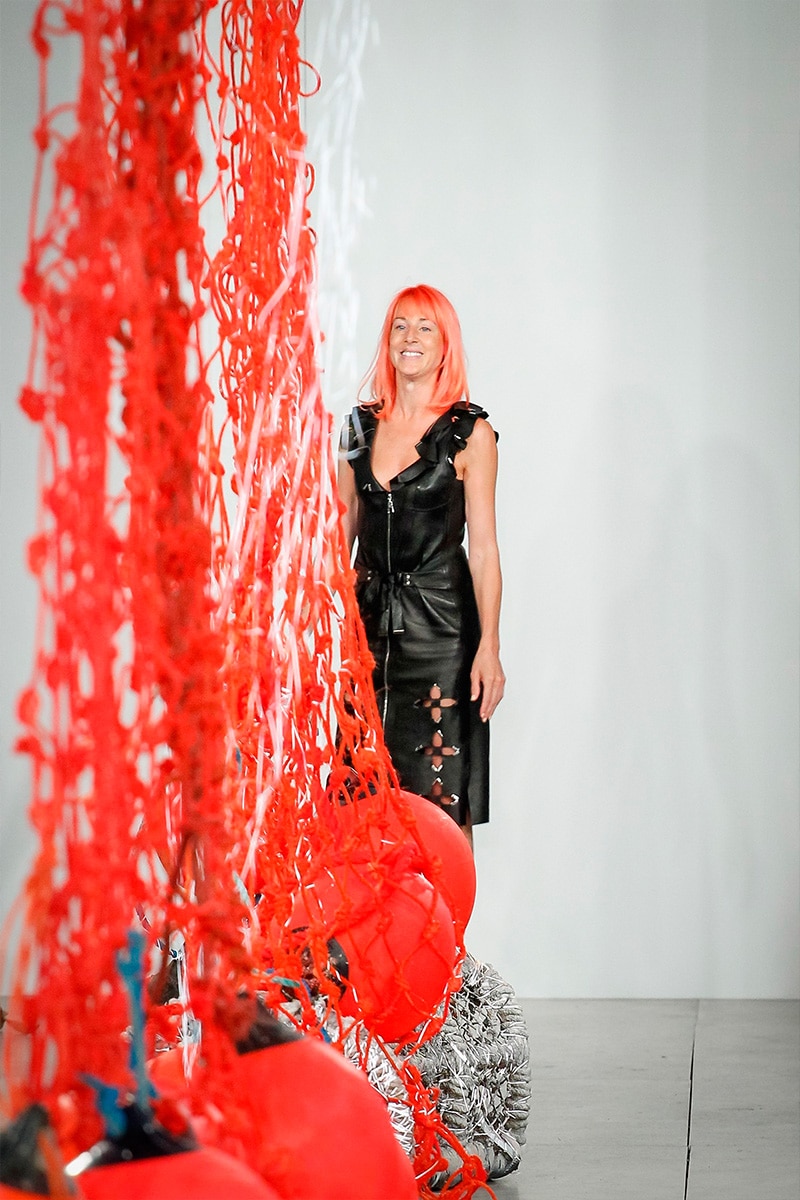 Katie Eary delivers another vibrant collection to LCM for the Spring/Summer season. Her sources of inspiration include the "sparkling barrier separating politicians from the unwashed public" mixed with ocean prints in the form of barracudas, and Irvine Welsh's lovable psychopath character, Begbie, from Trainspotting; "Begbacuda".
With the bold barracuda print replacing last season's butterfly-tail goldfish, this collection sees echoes of her AW16 designs coming through in the continuation of her luxurious and relaxed silk pyjama pieces and the partial stripe print that was seen throughout the collection. This season's added angle comes from the micro stars, seen in print and cutout form giving an Americana twist to some of the pieces.
Some swimwear items in hi-viz and barracuda prints are seen on the ladies, while the footwear, provided by Ellesse, comes in the form of slides in various blue and white combinations. Set designs of pink netting and silvery crab traps running down the centre of the catwalk tie up the seaside feel to the production nicely.
The Fudge Hair team have created a wet-look root, slicked back with pearlescent streaks of complimenting pink, purple and blue hues, reflecting the soft yet vivid tones of the collection.