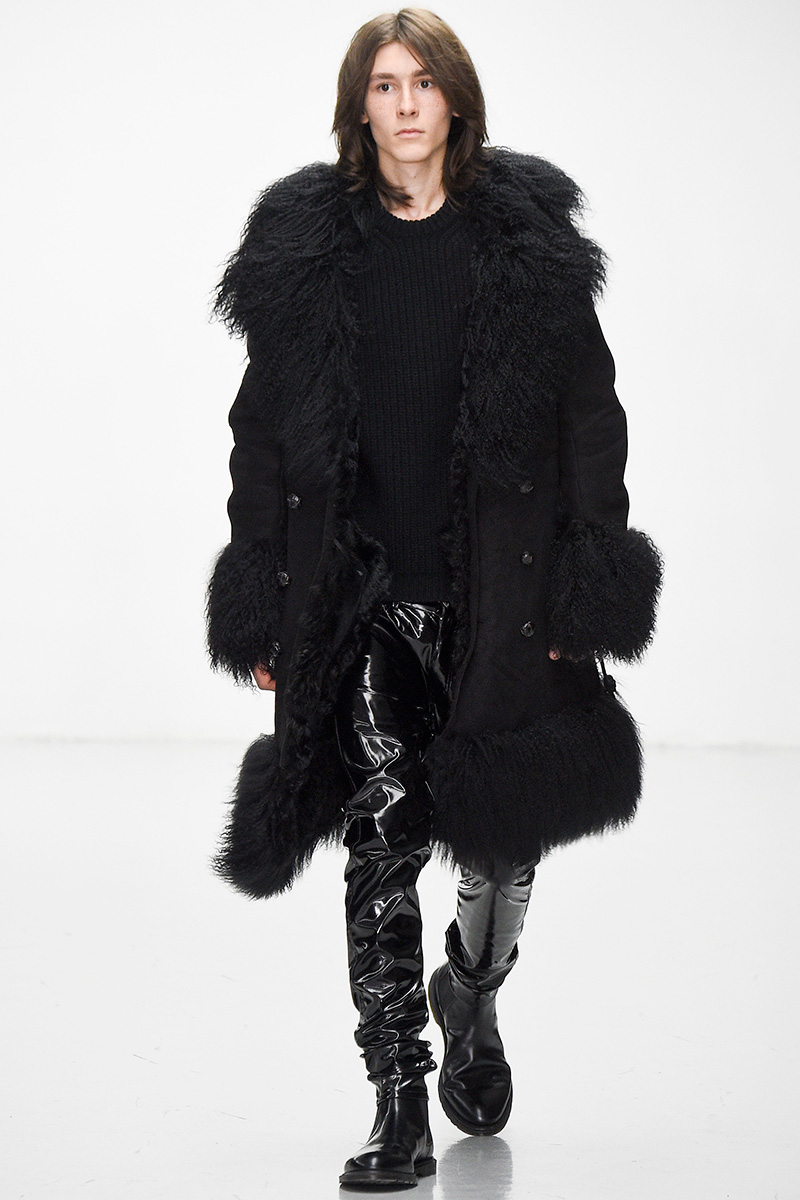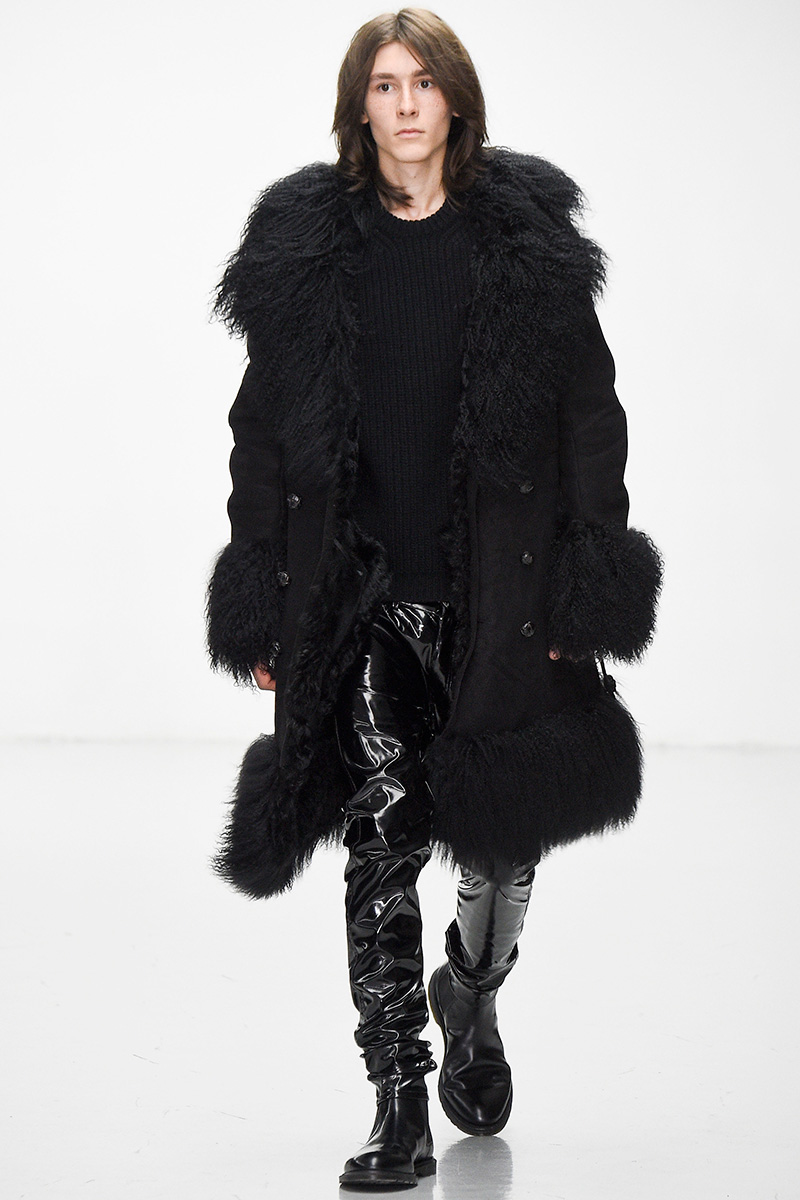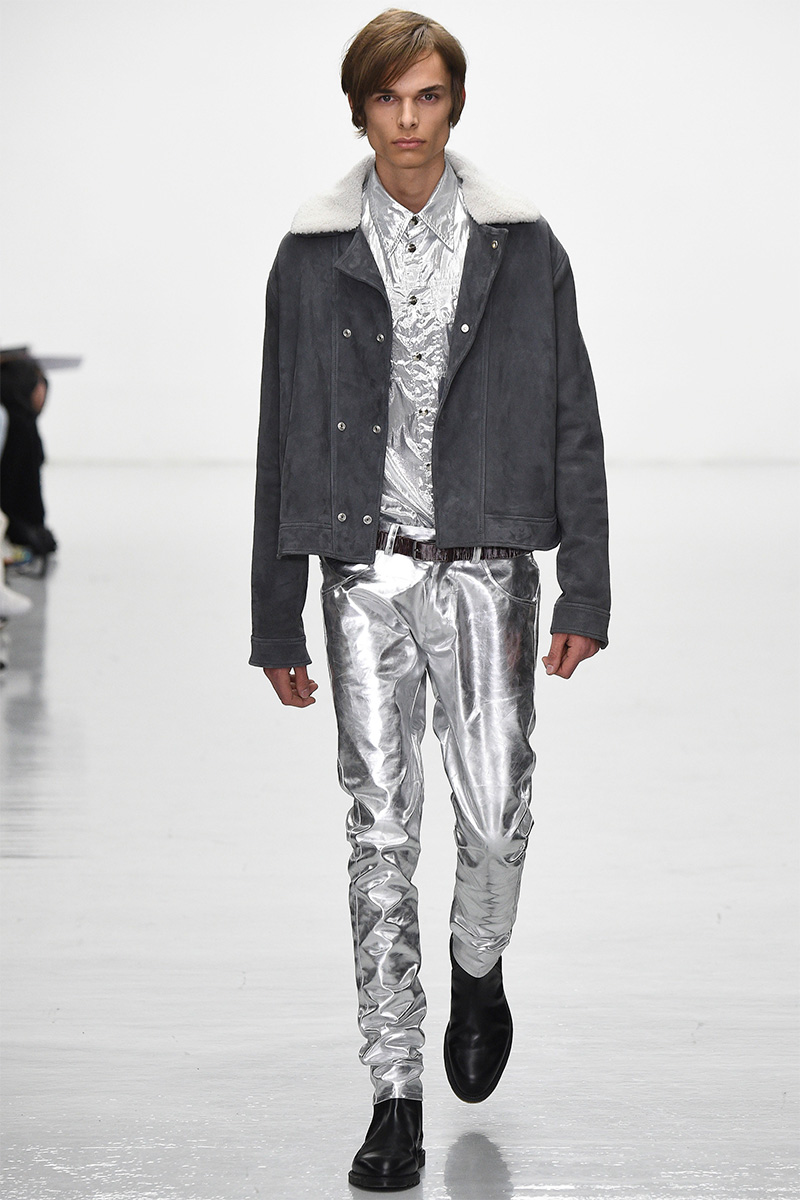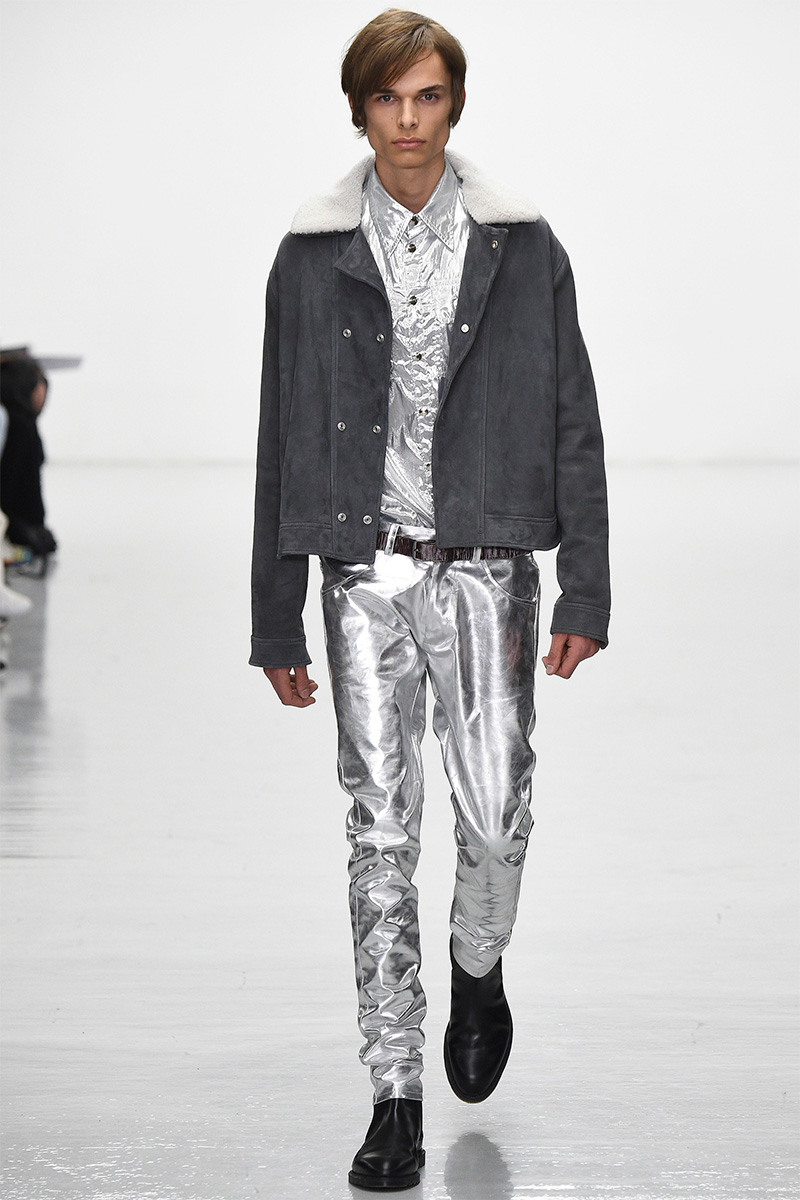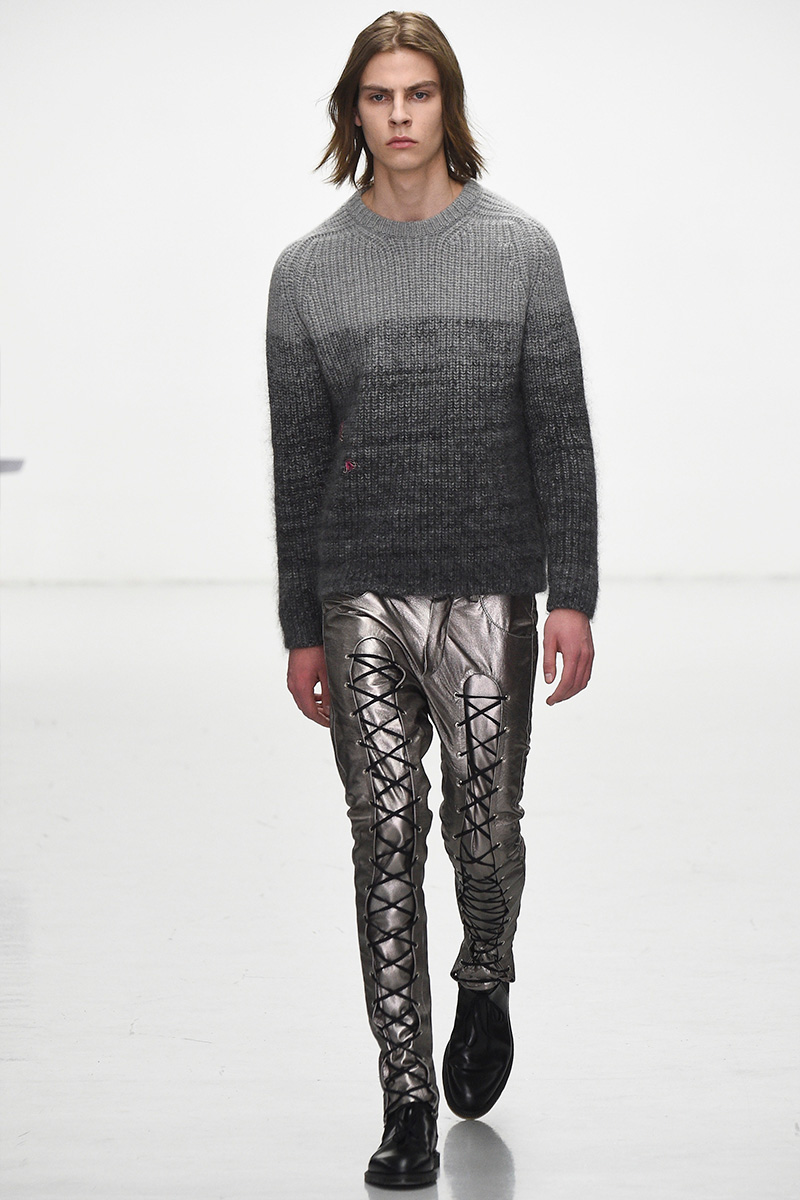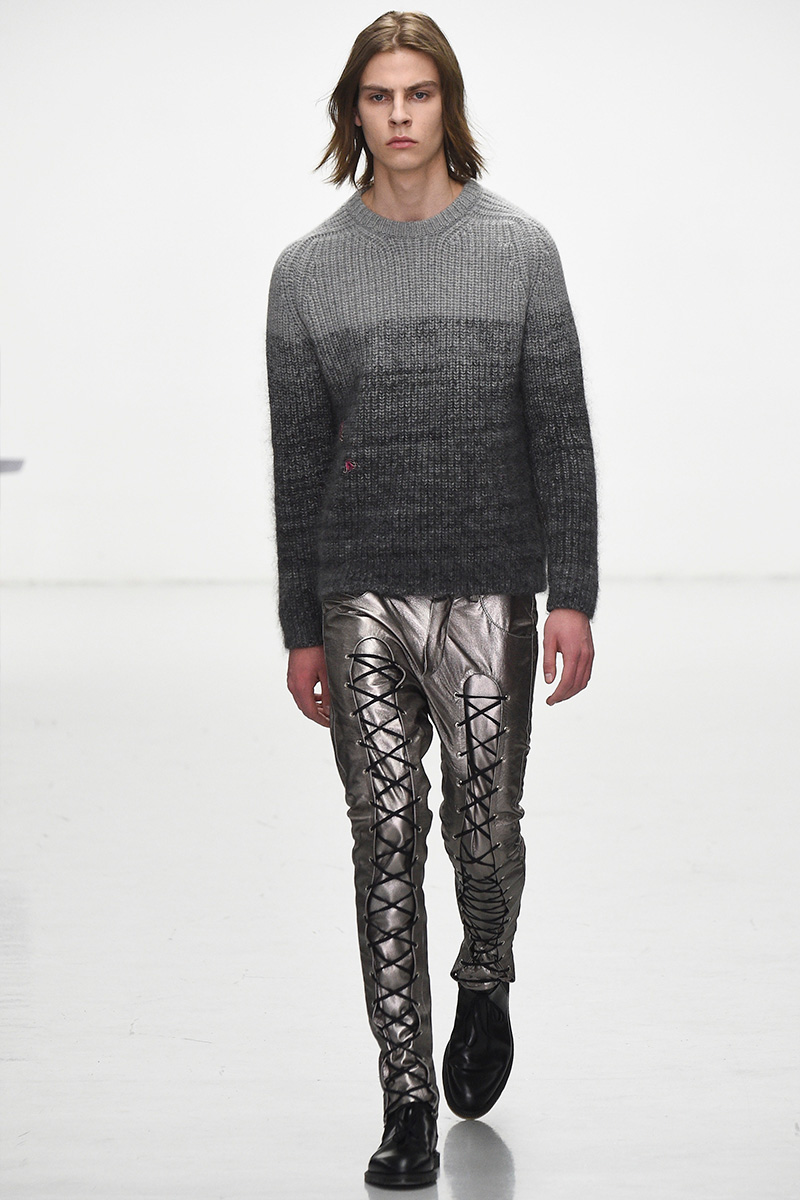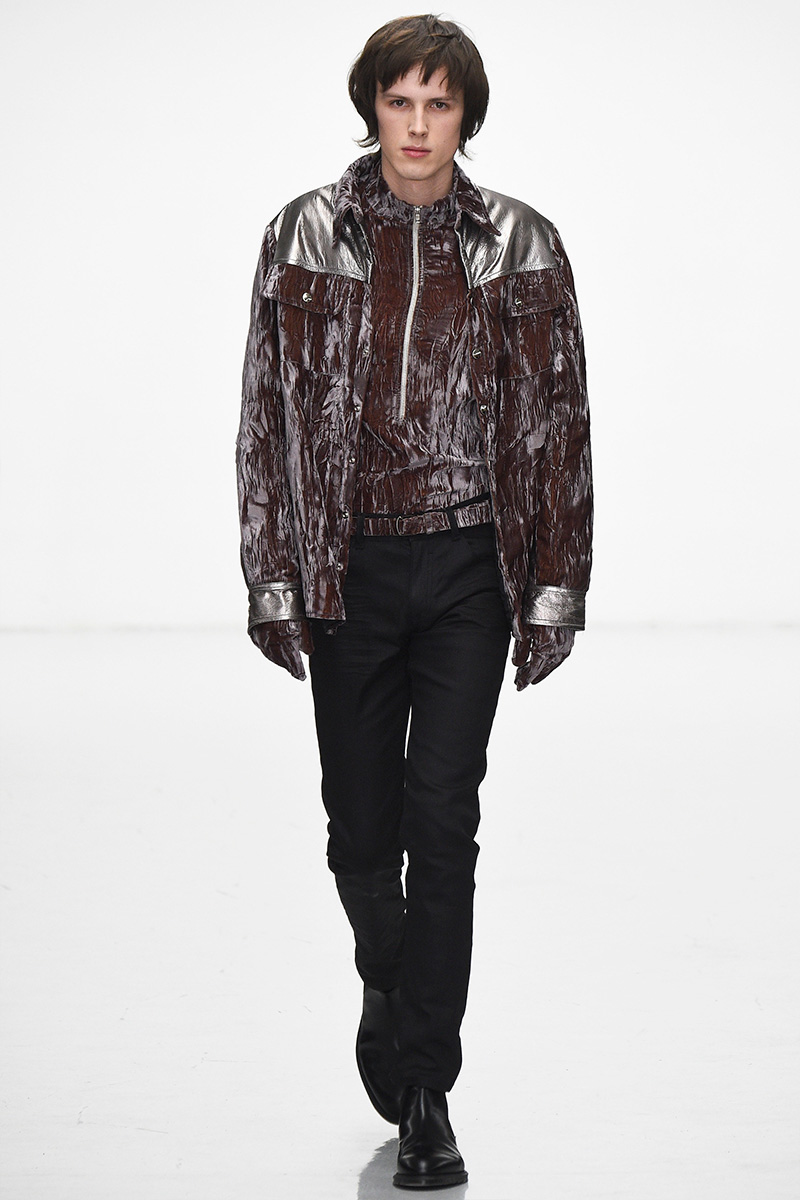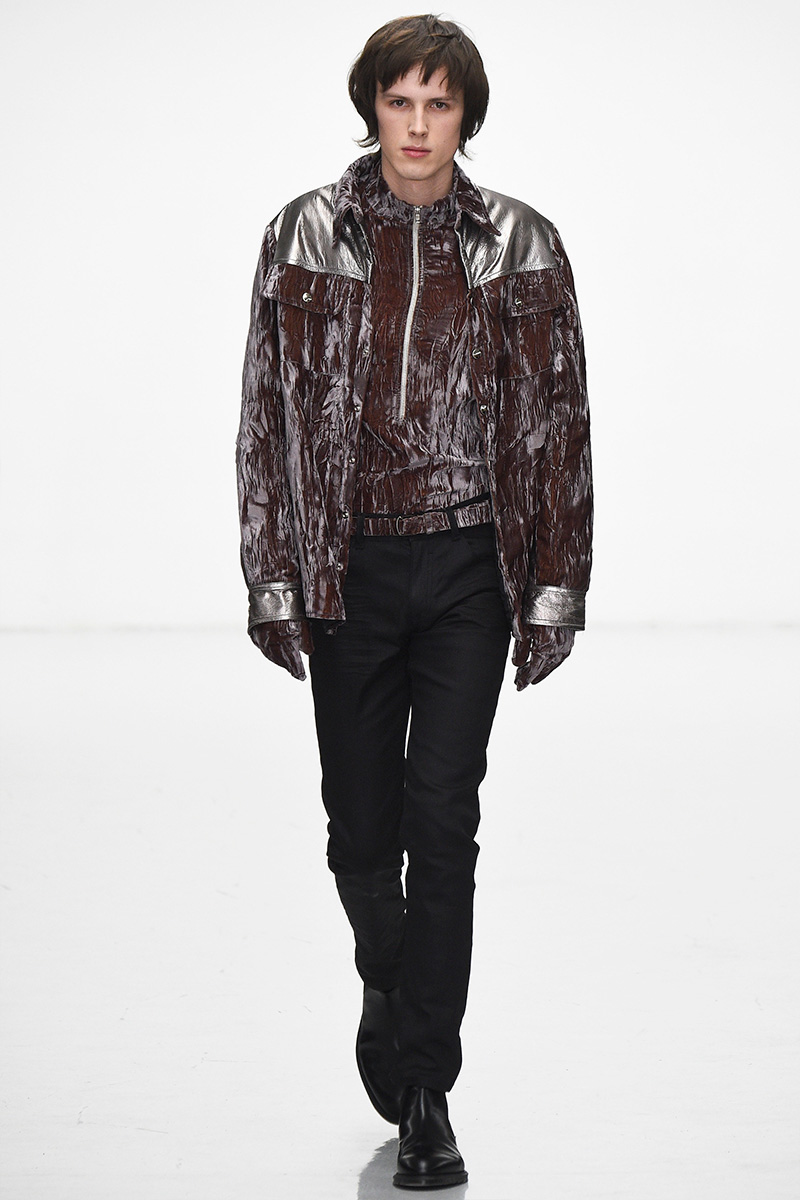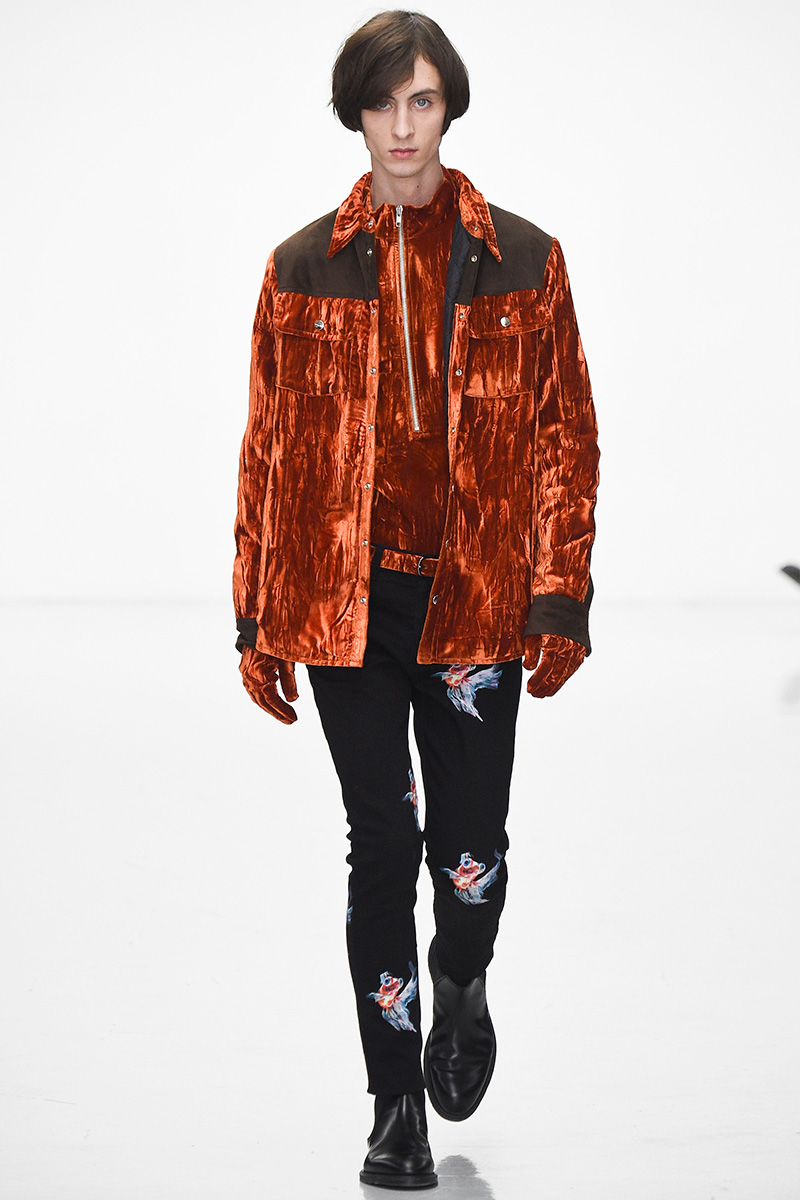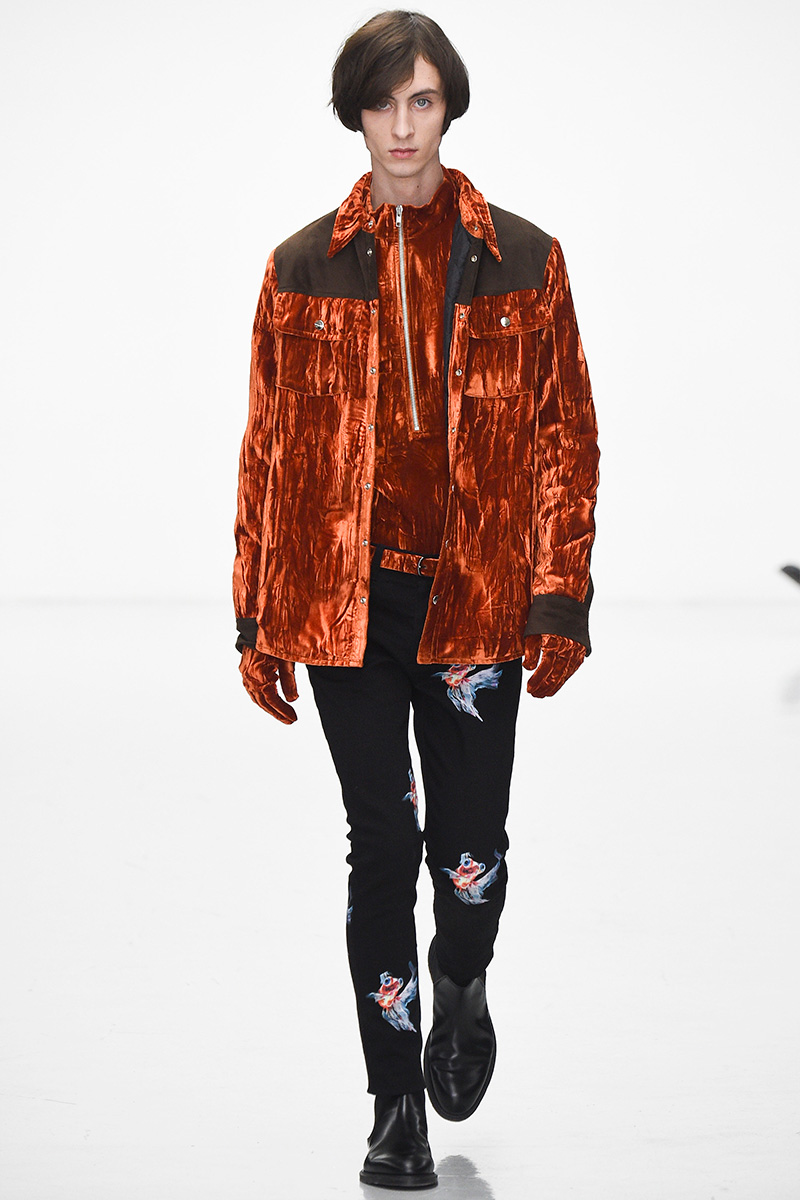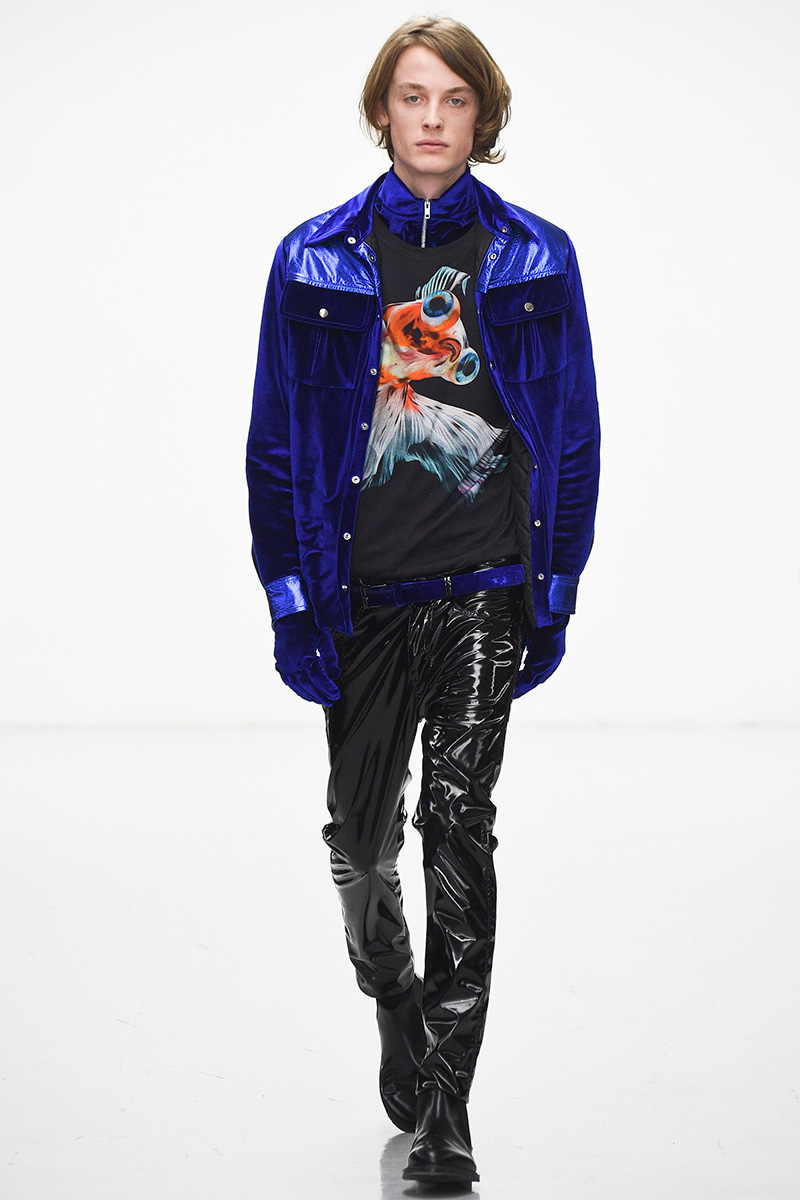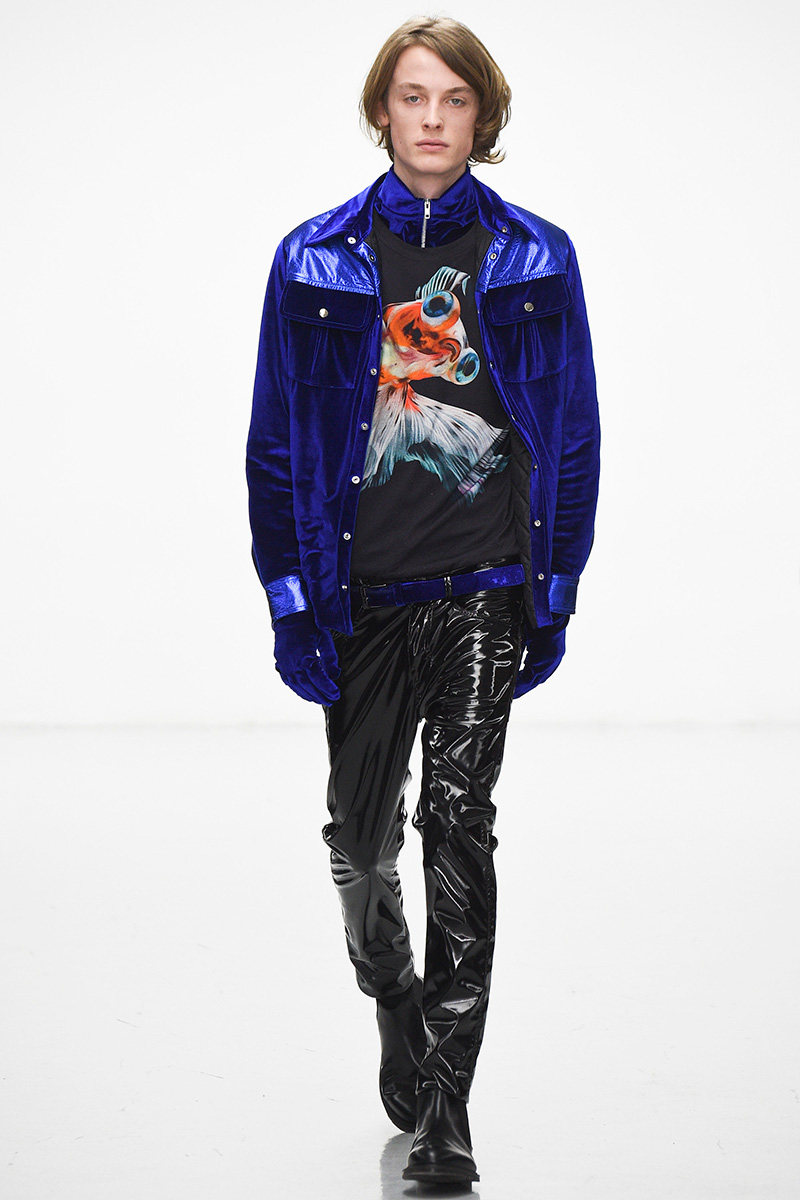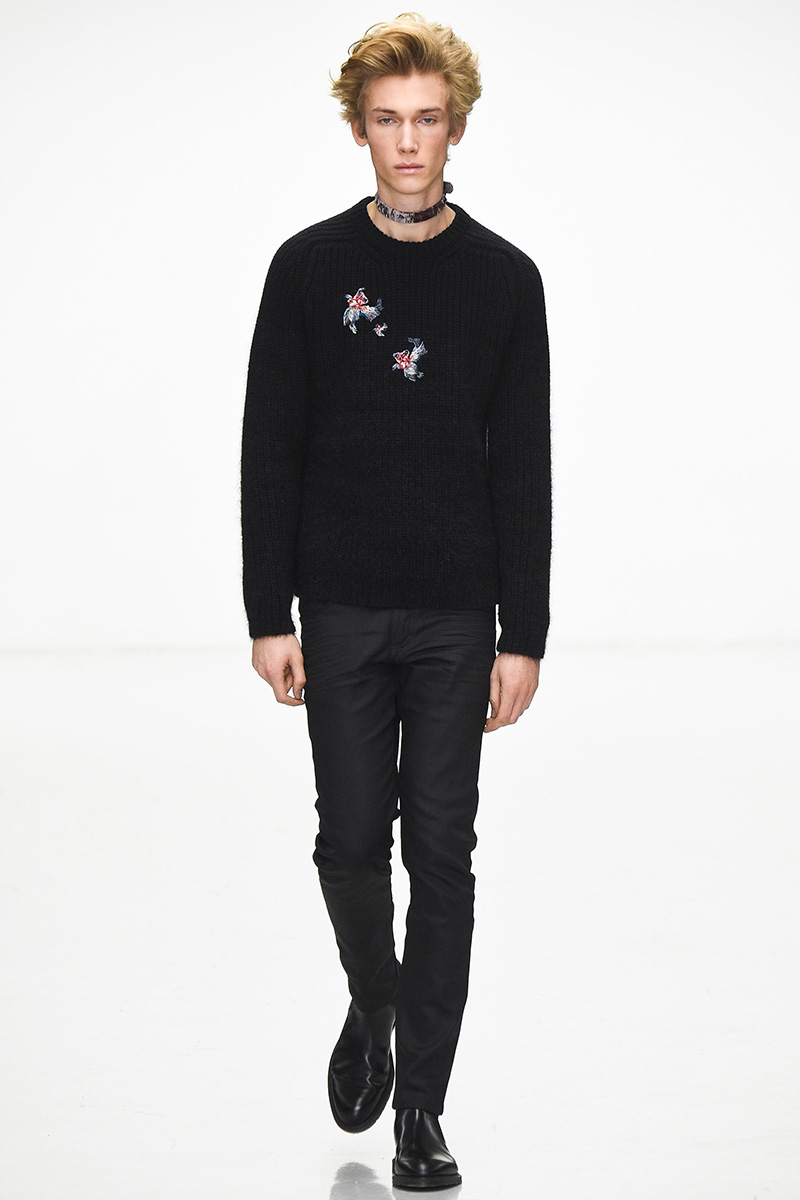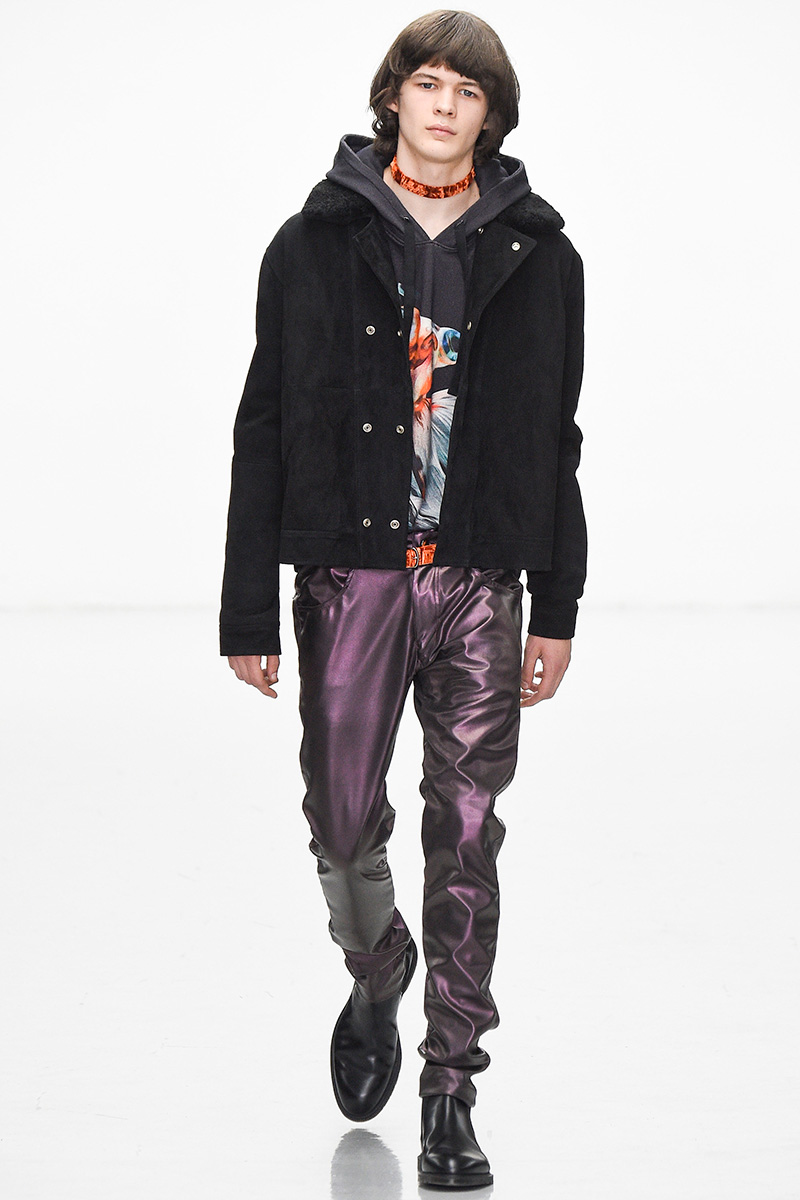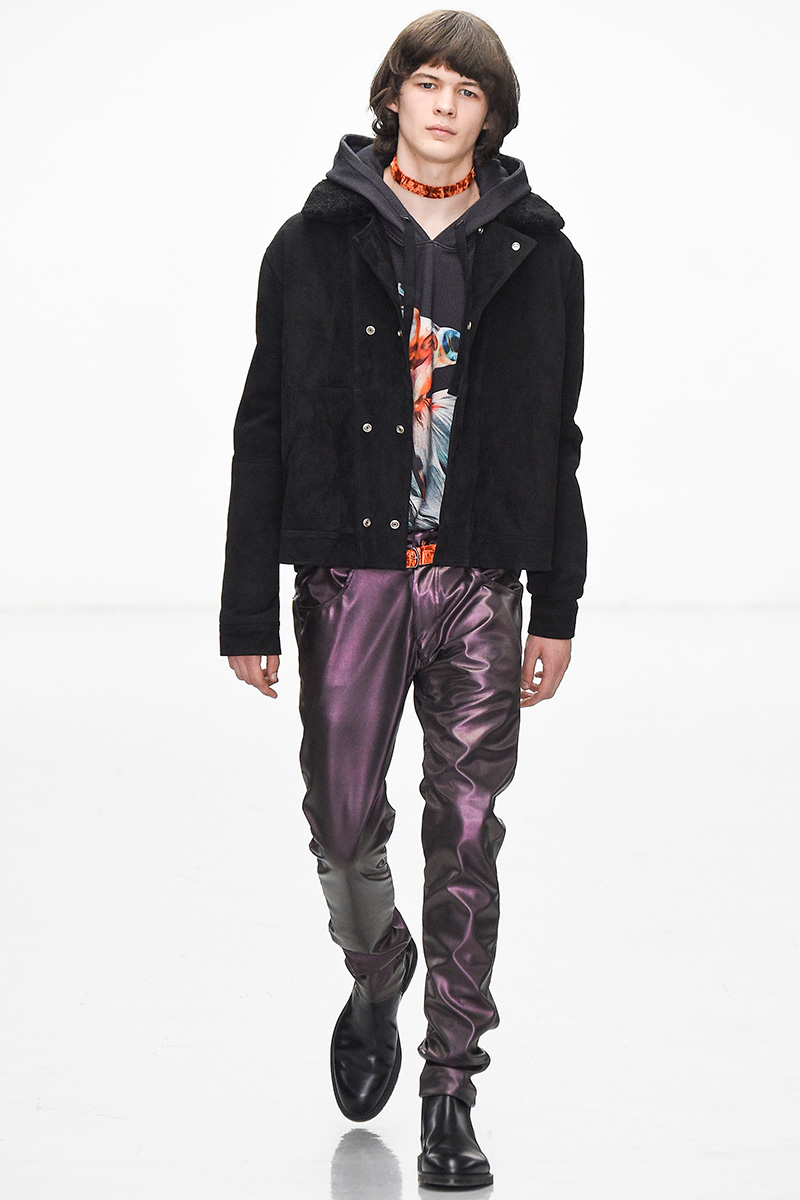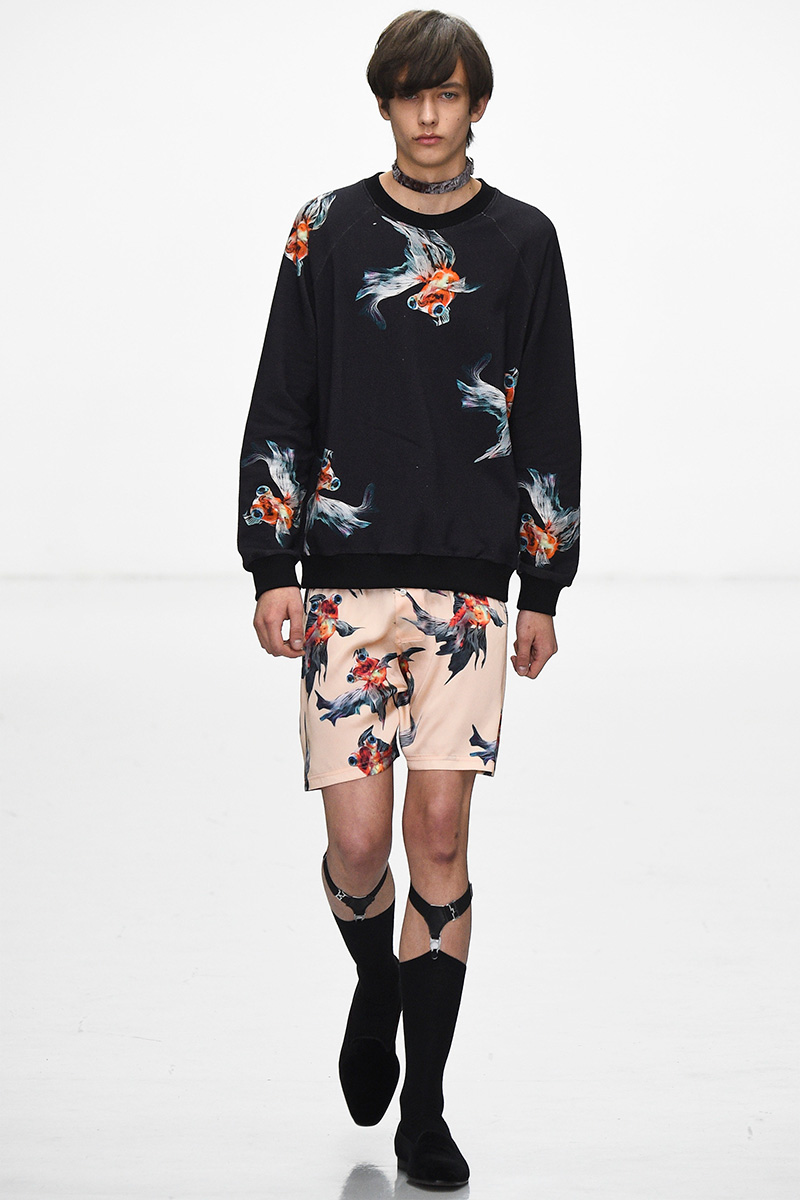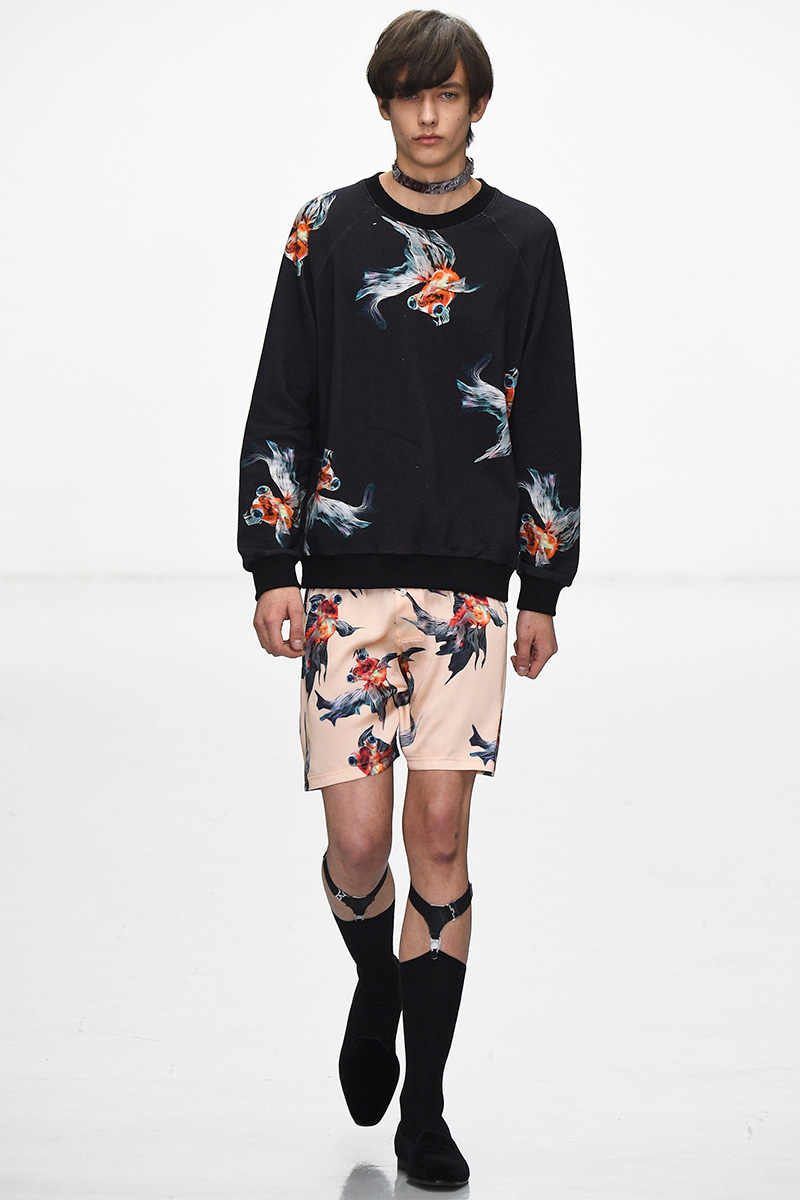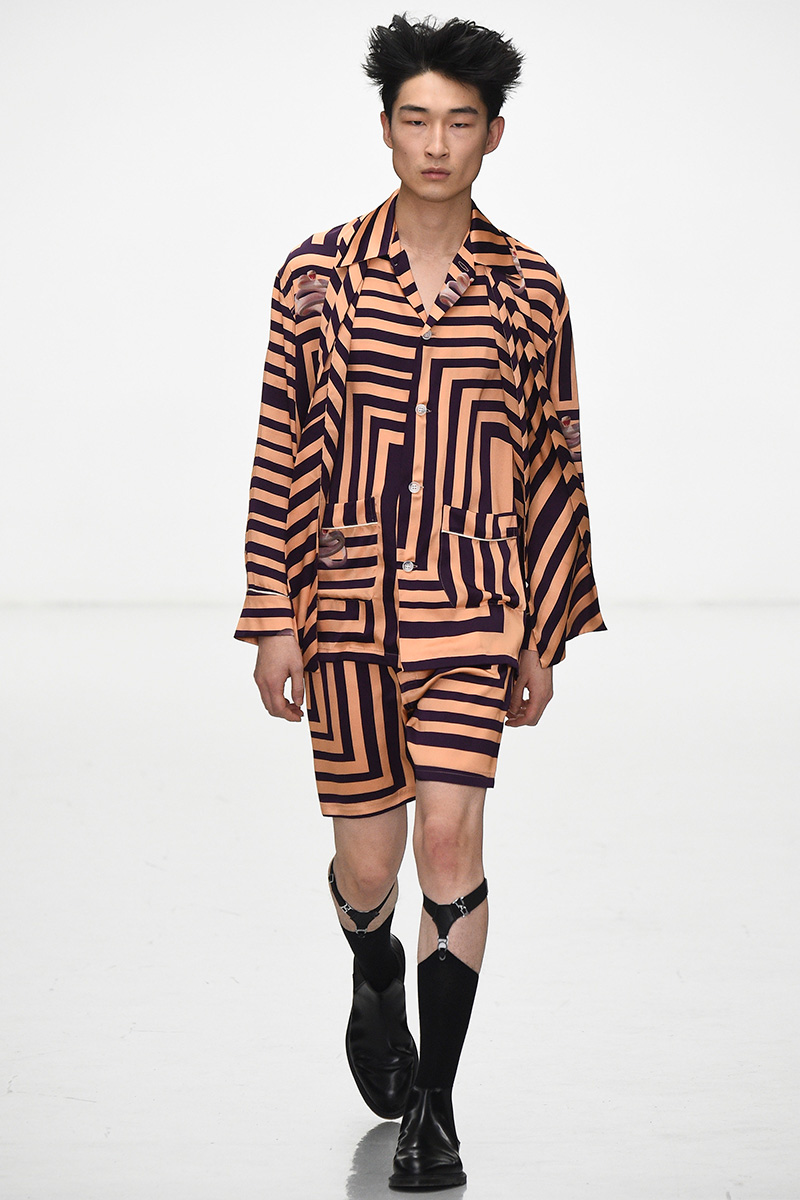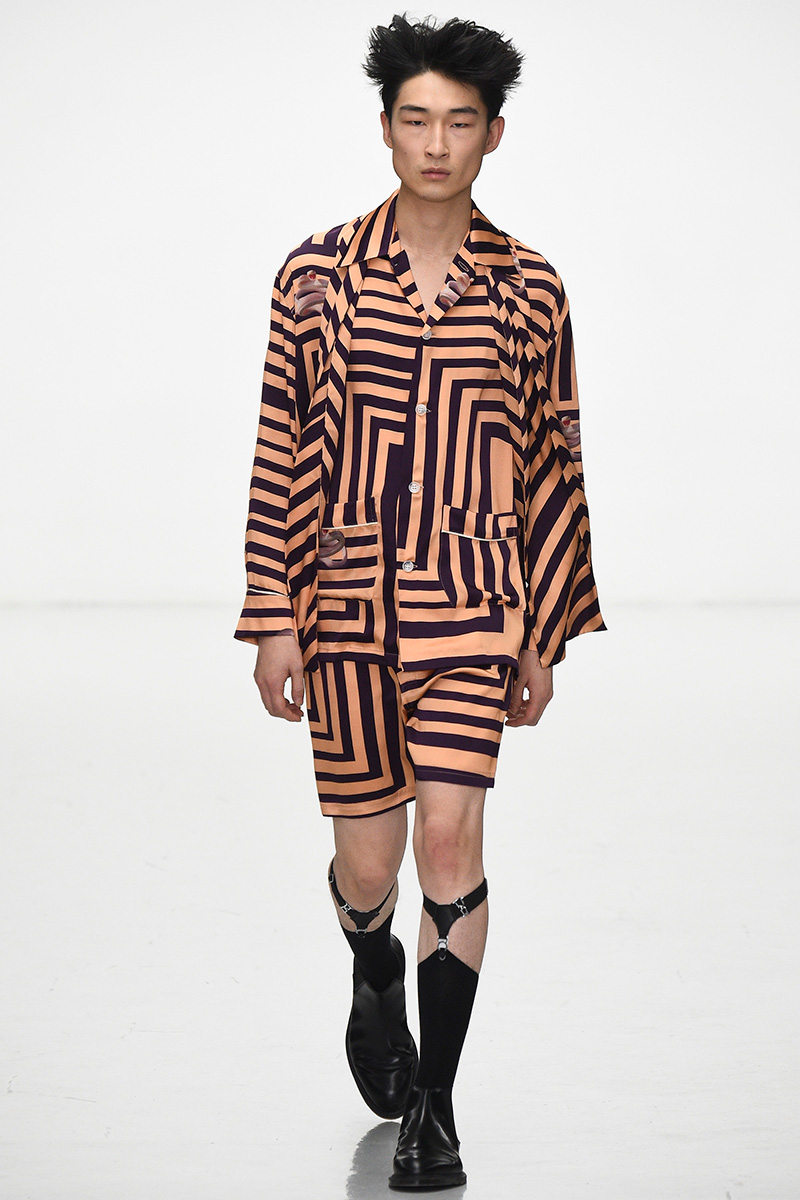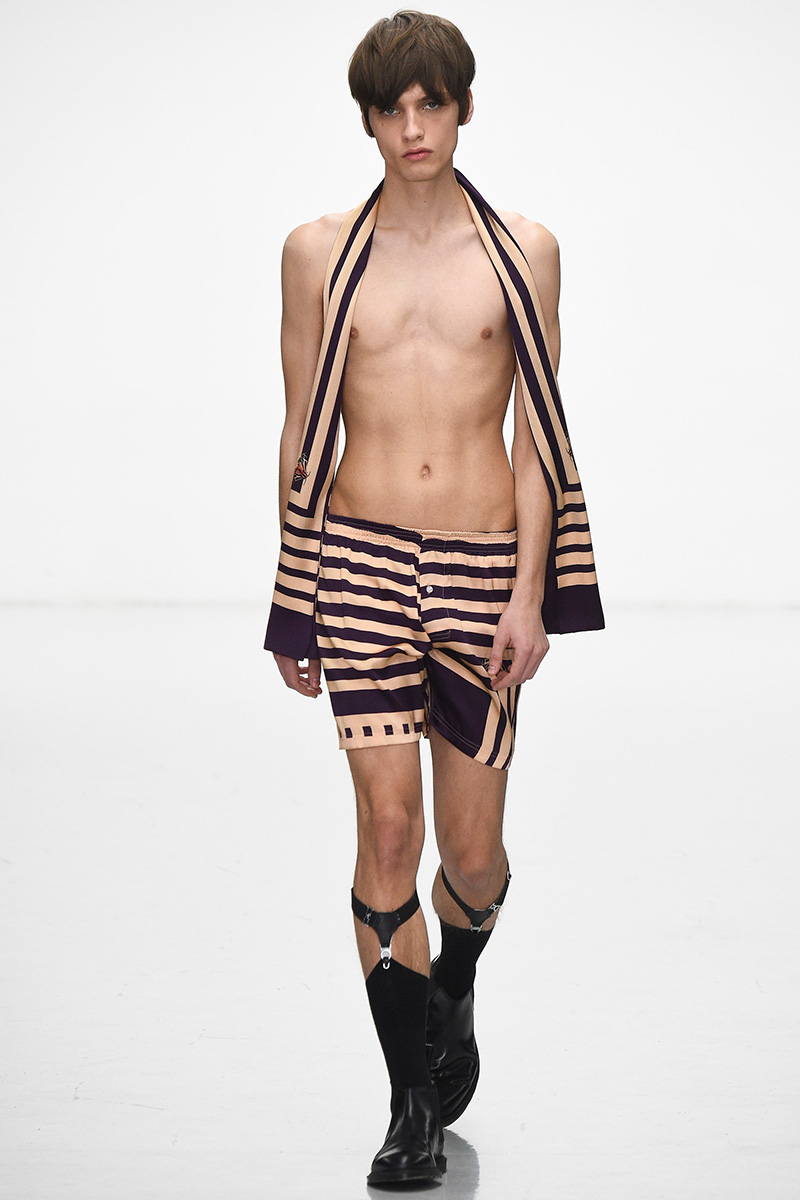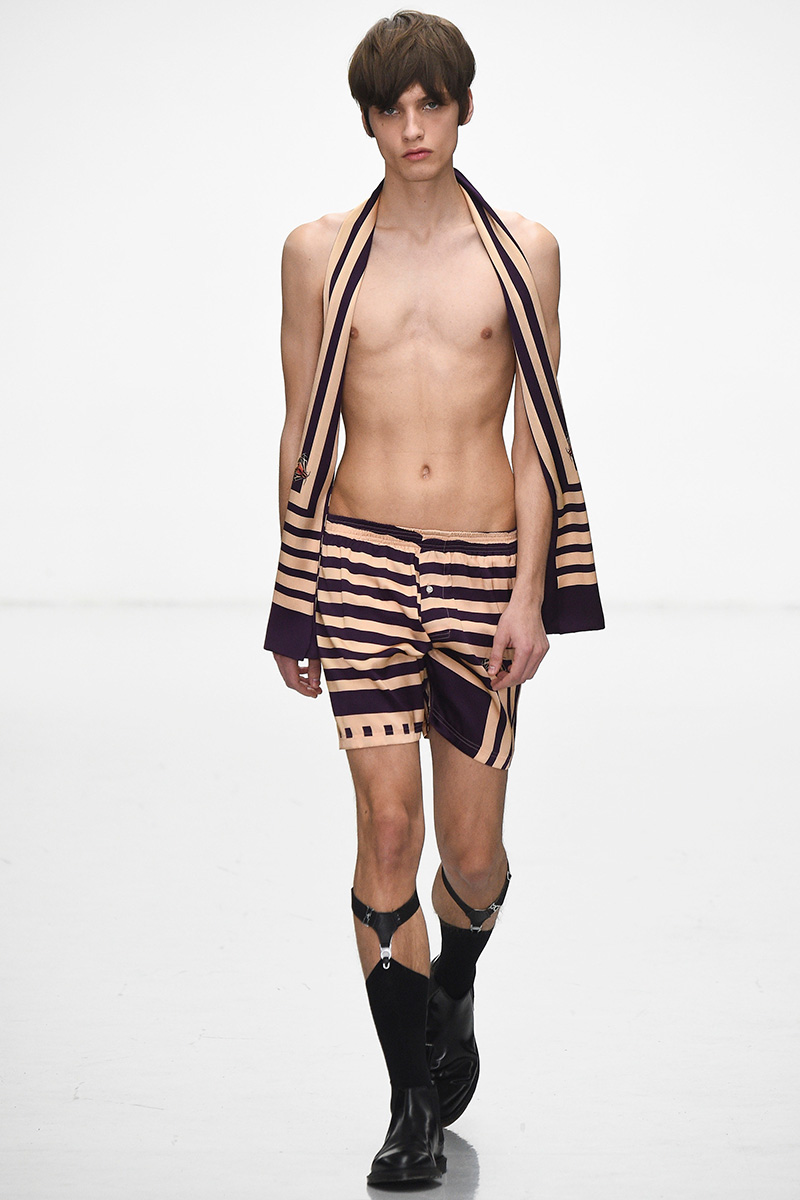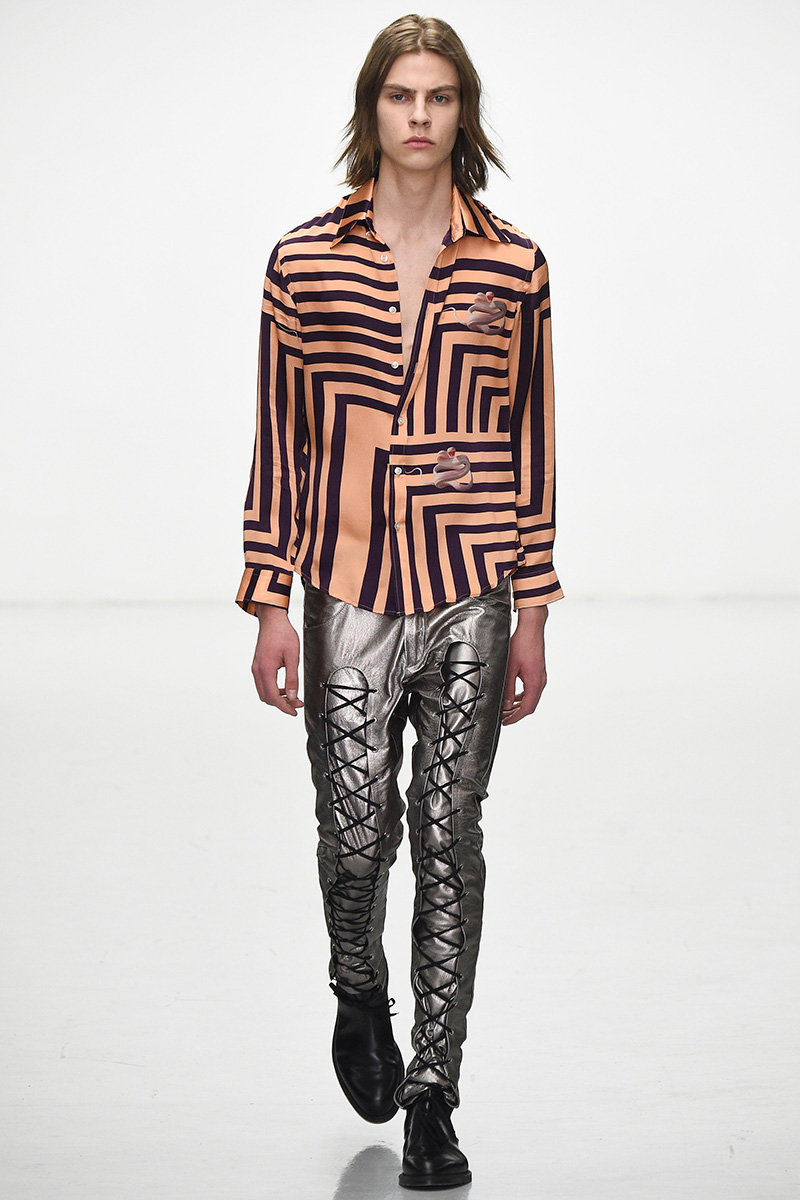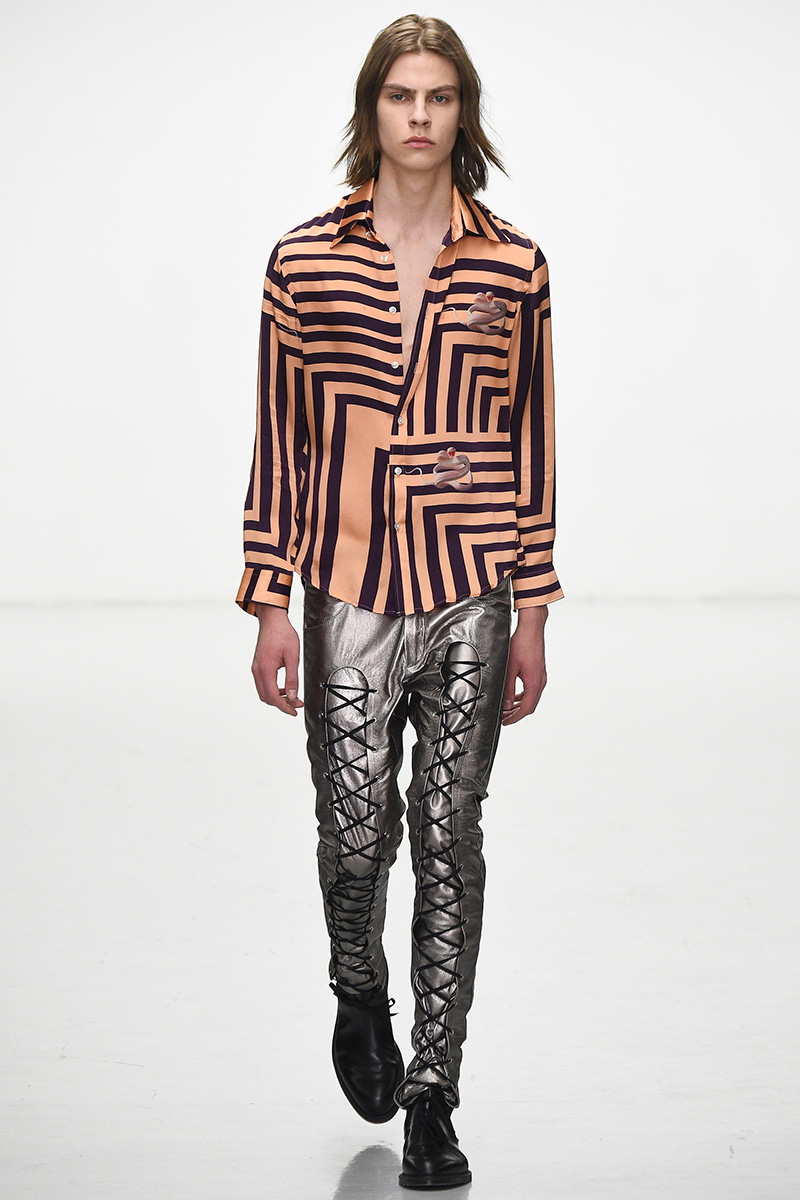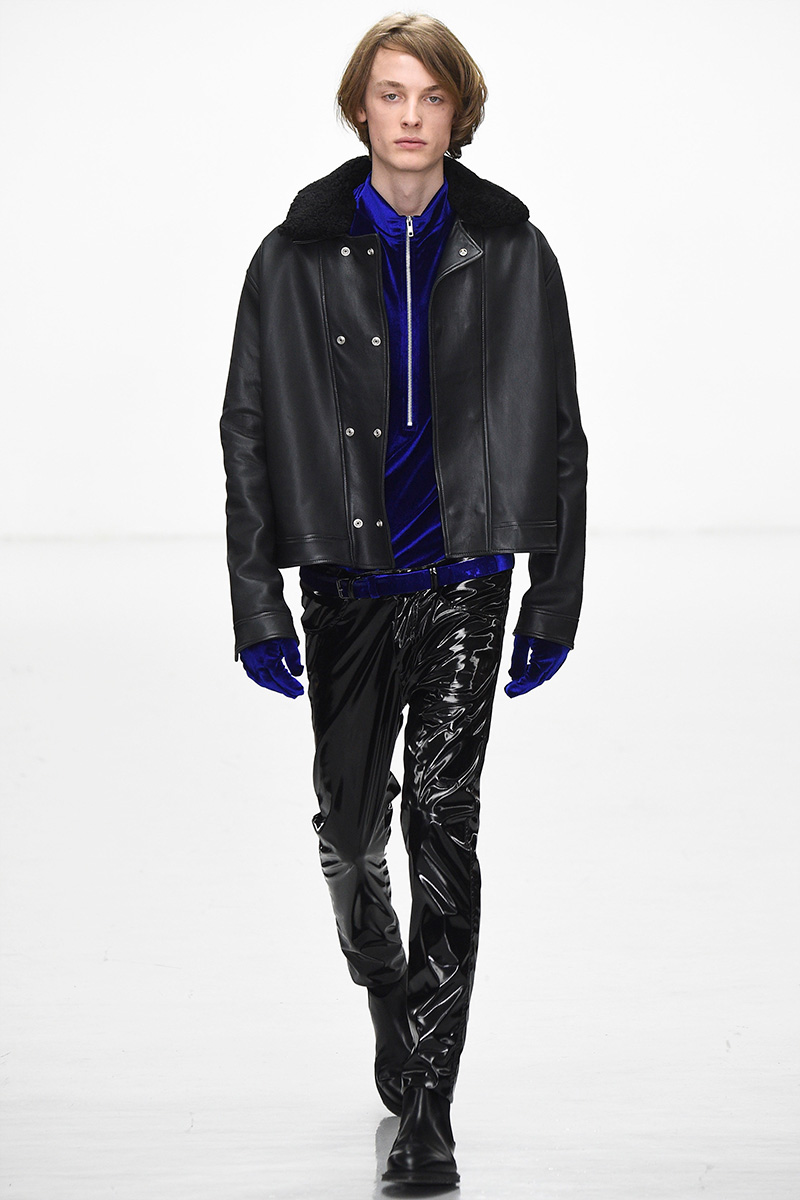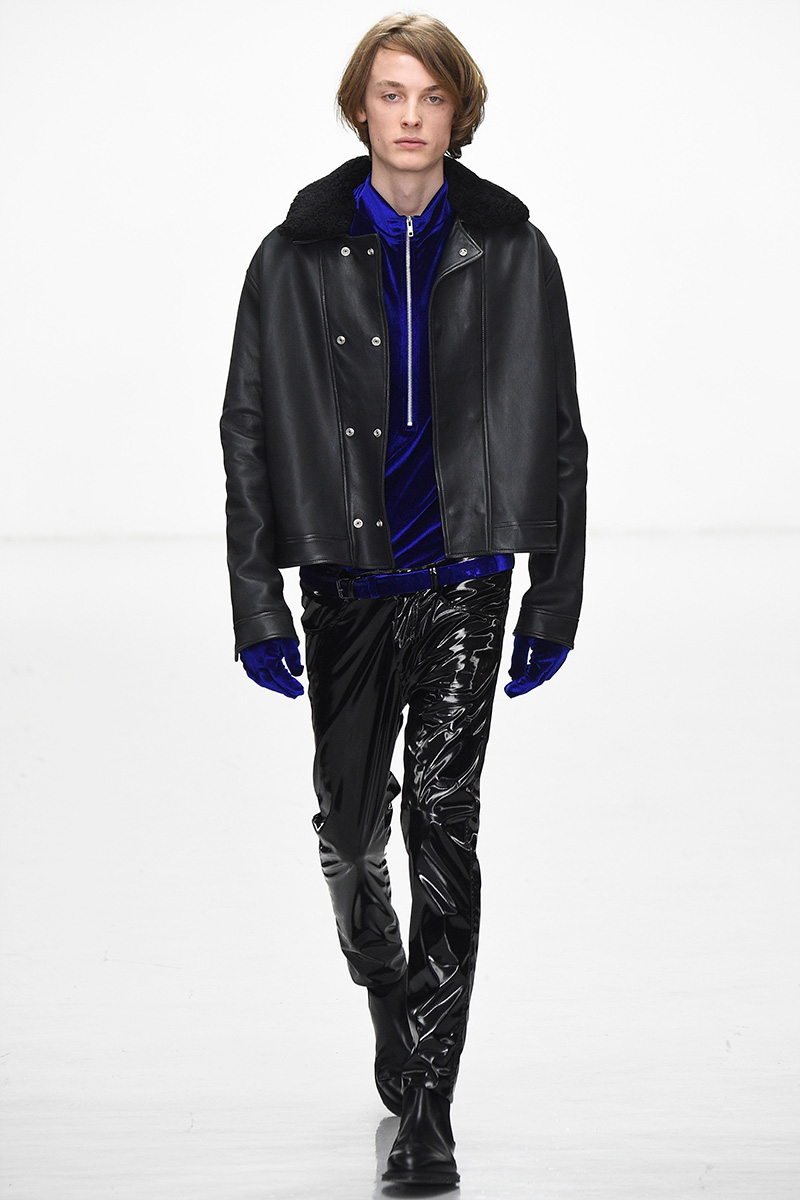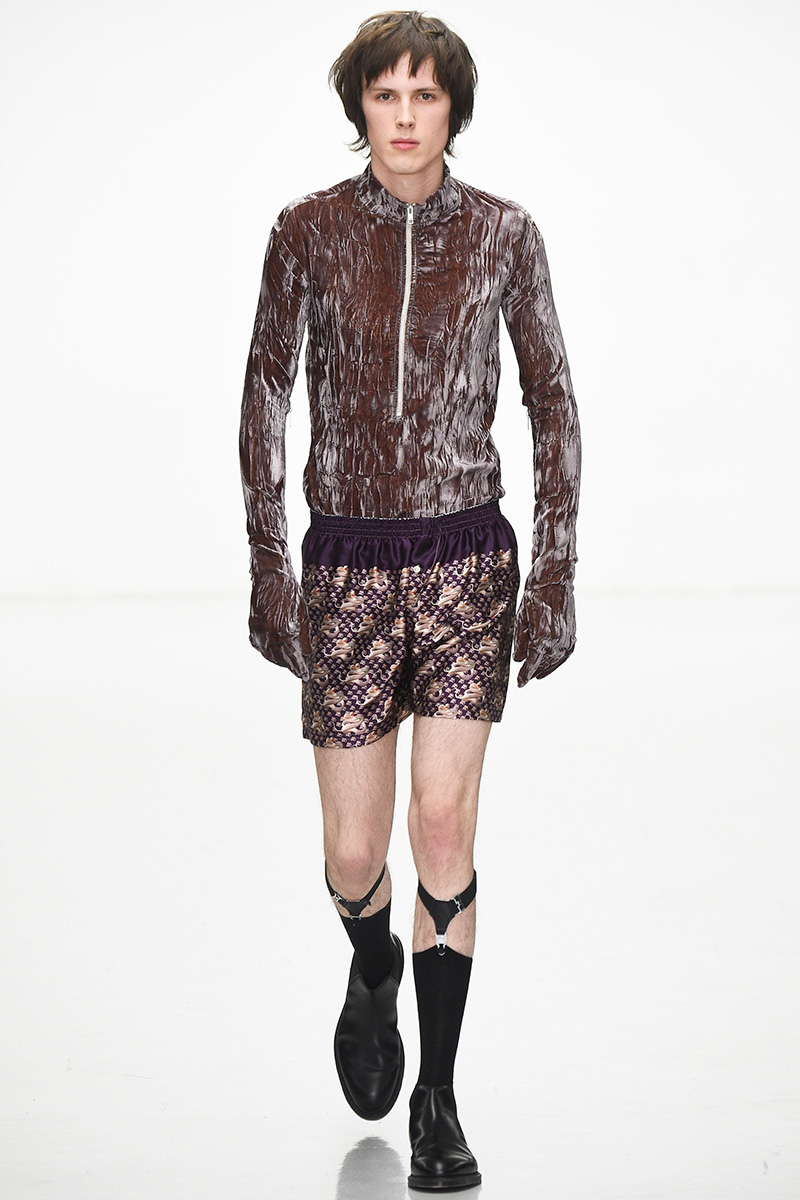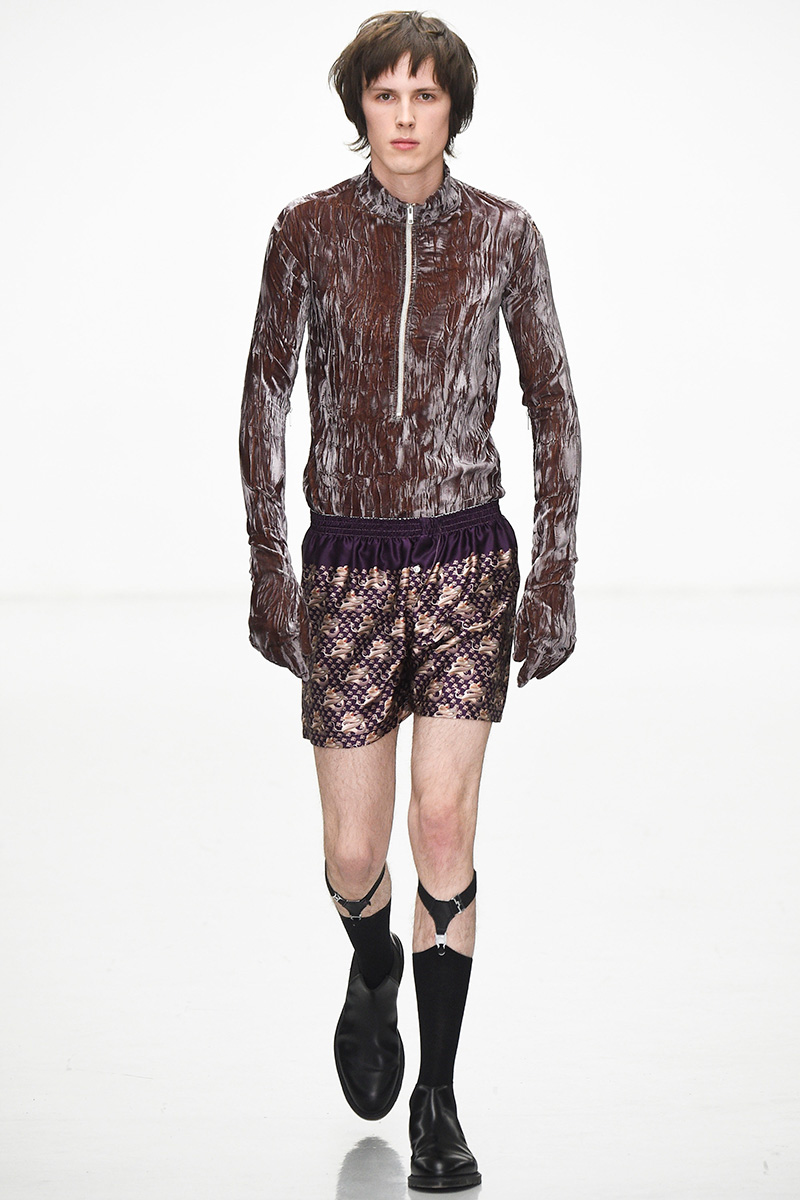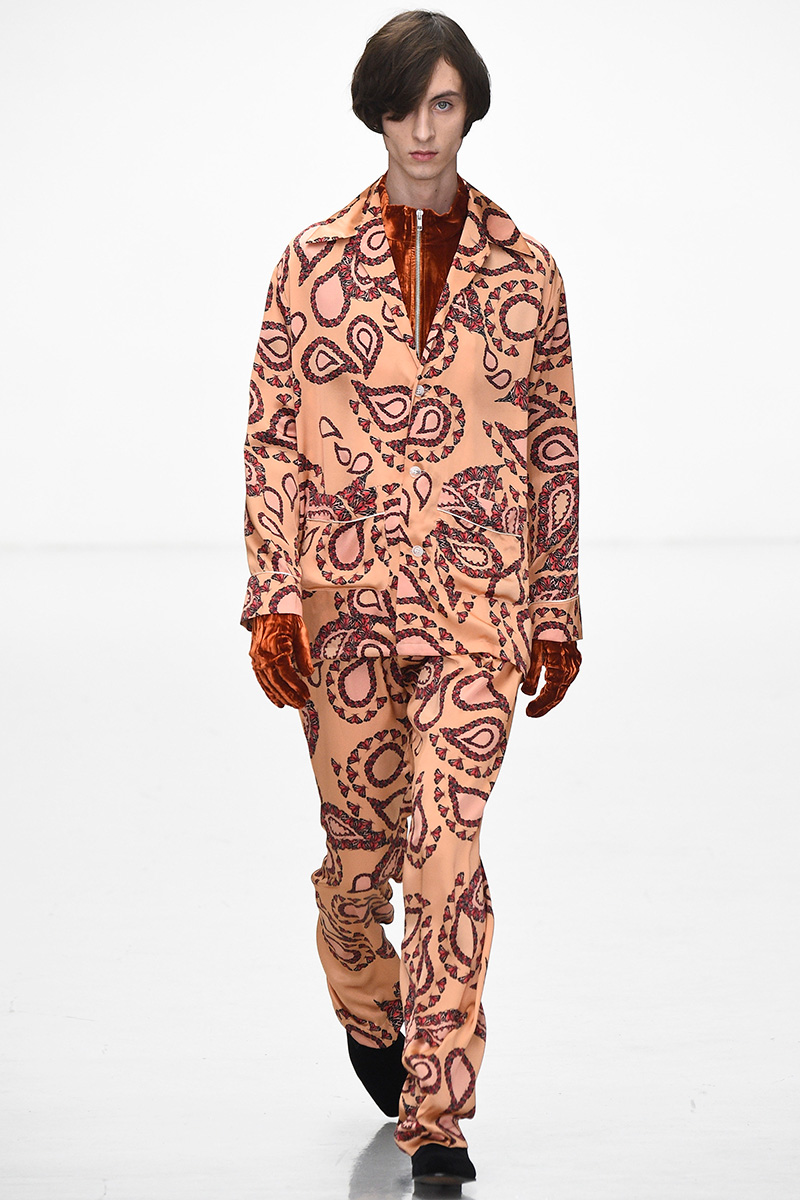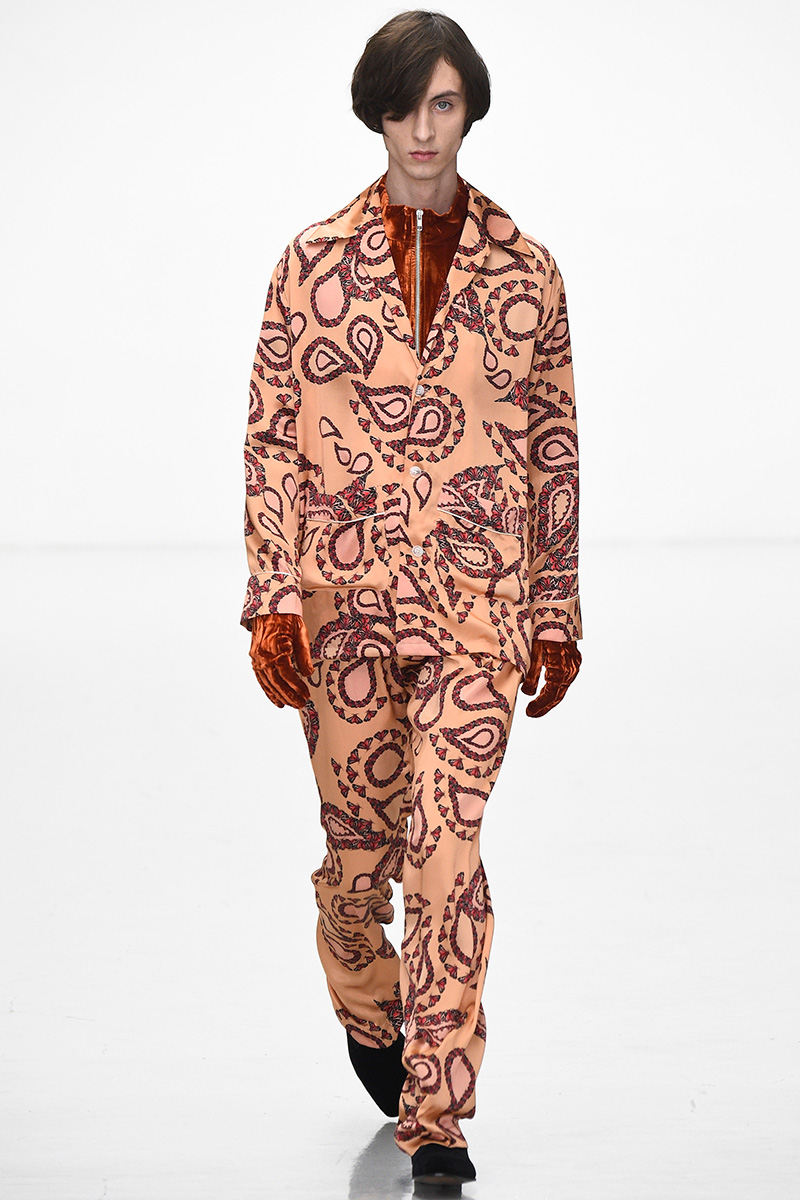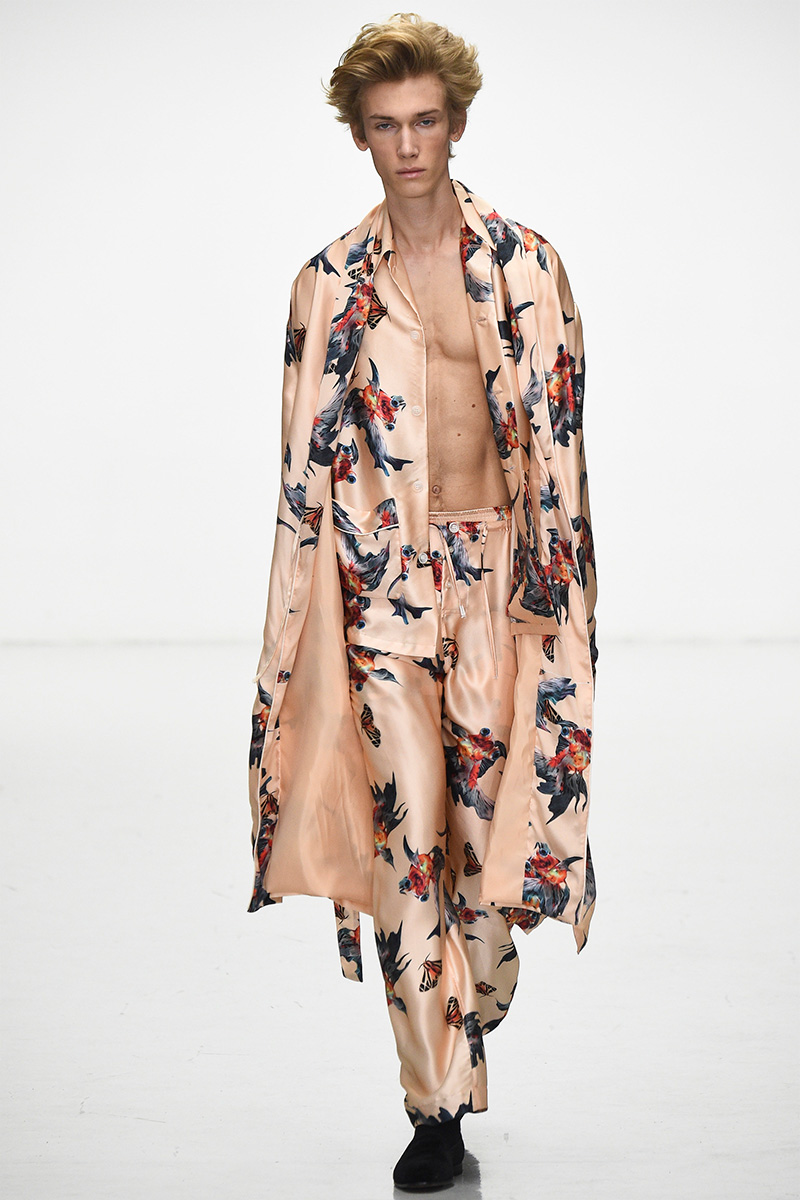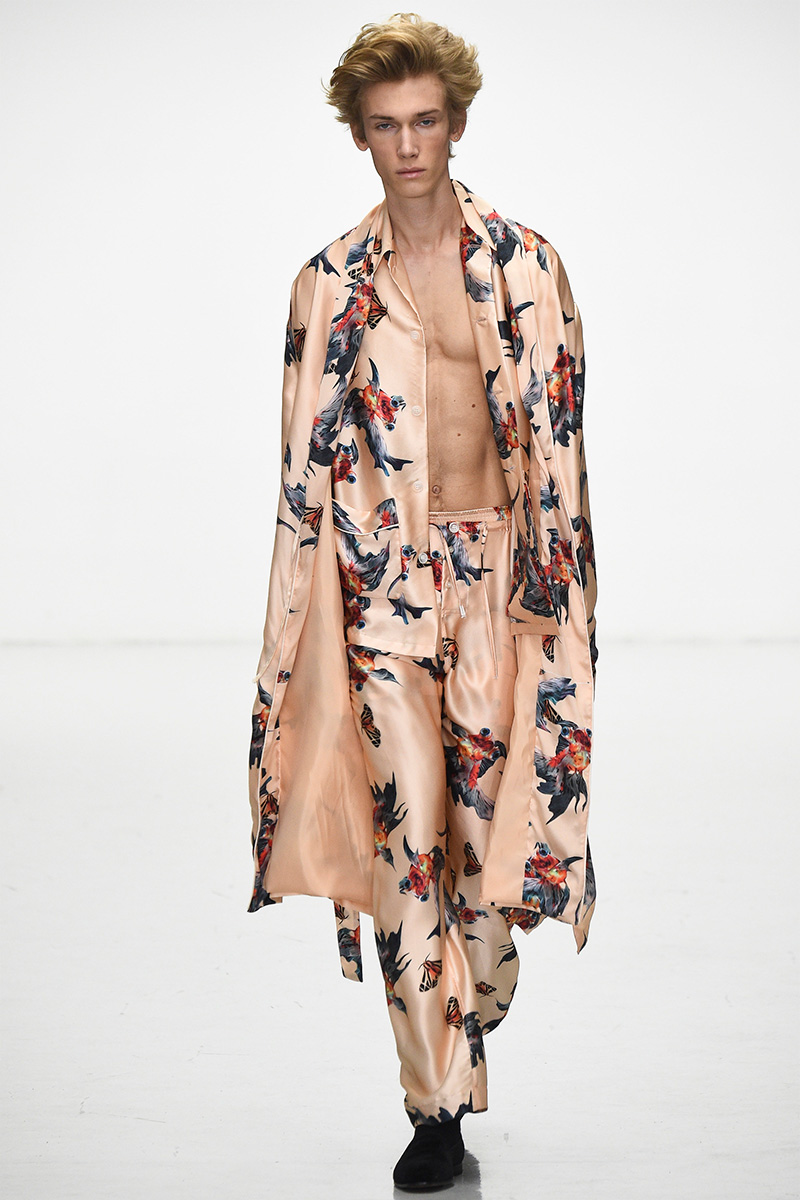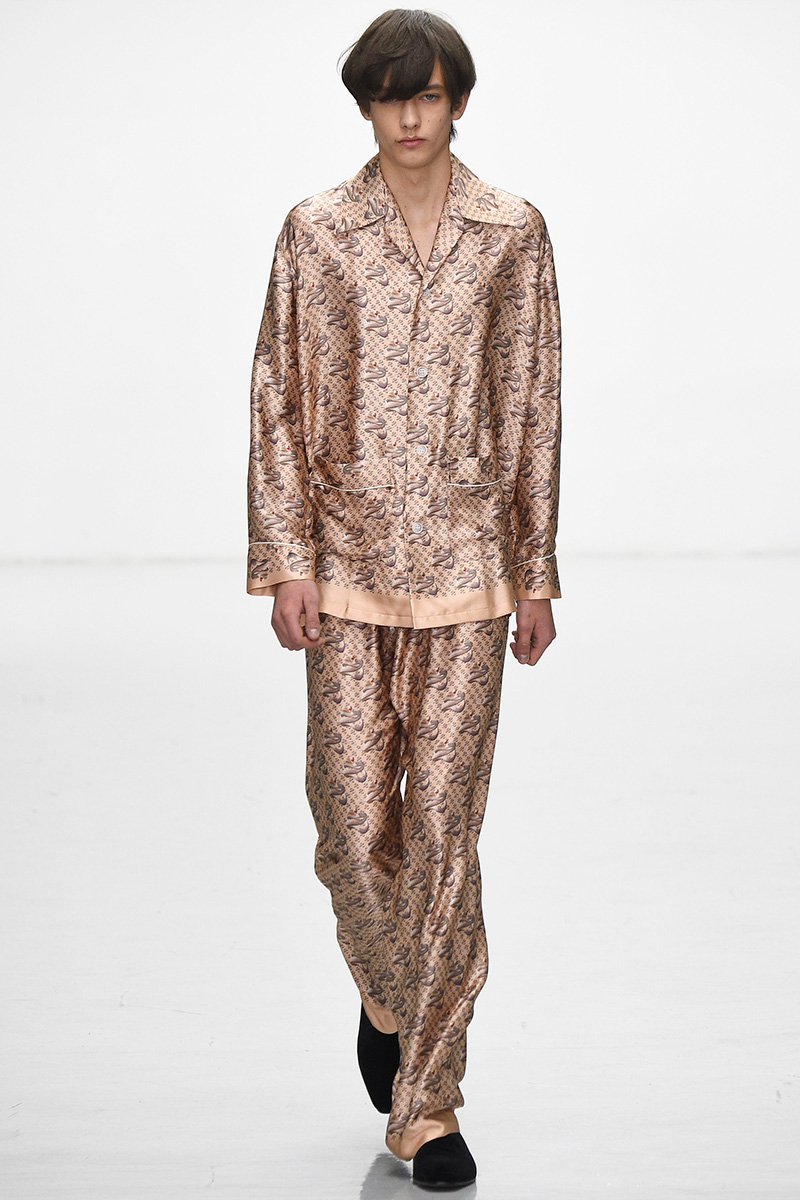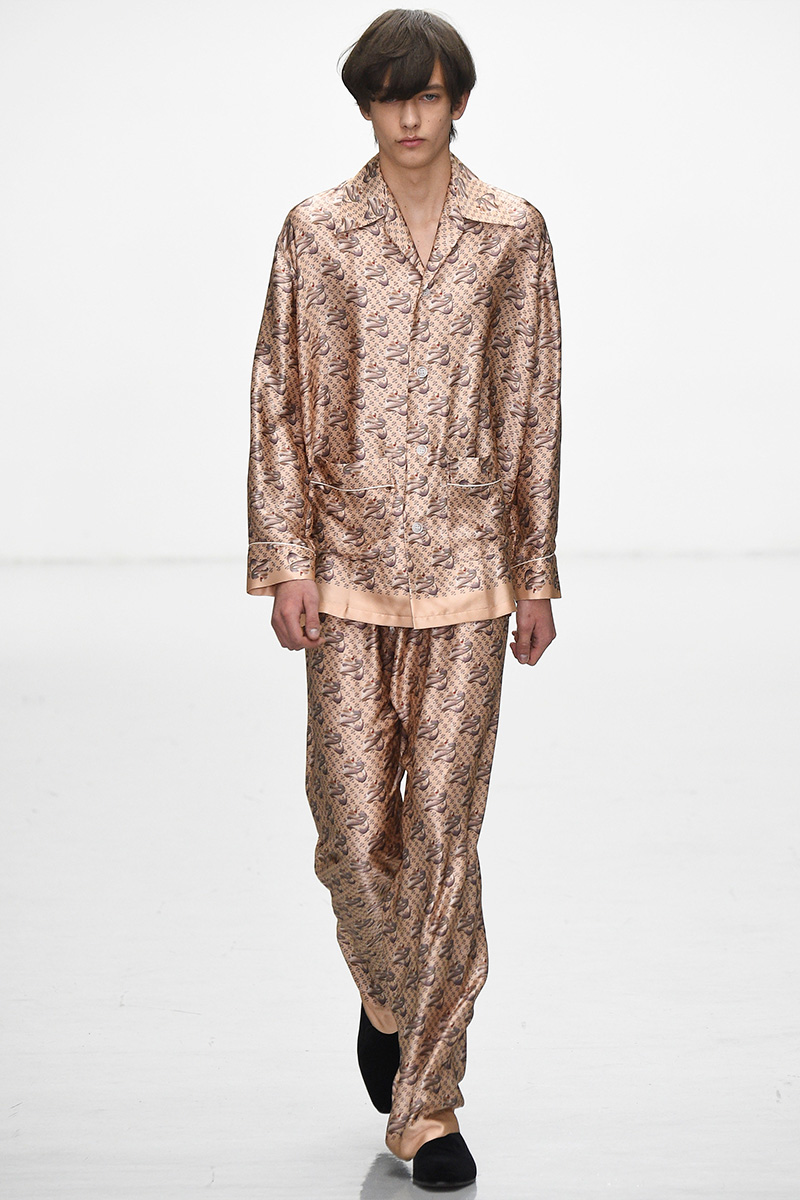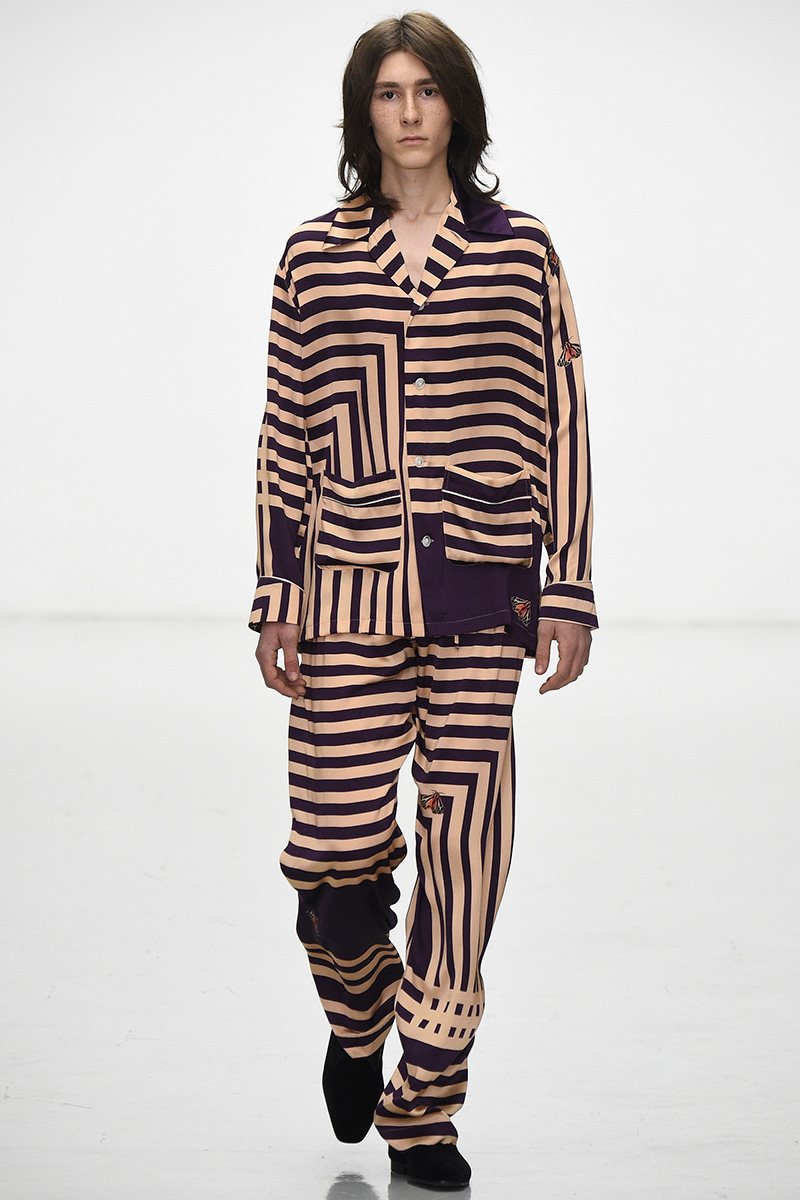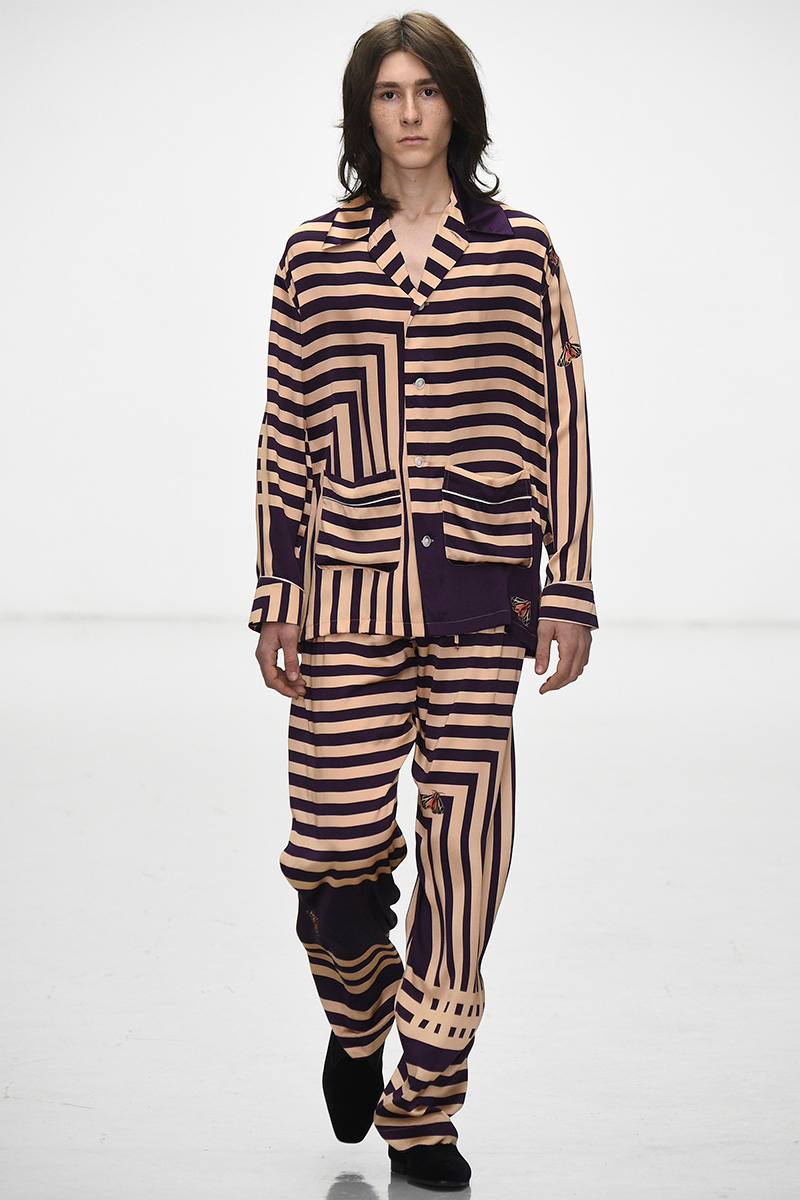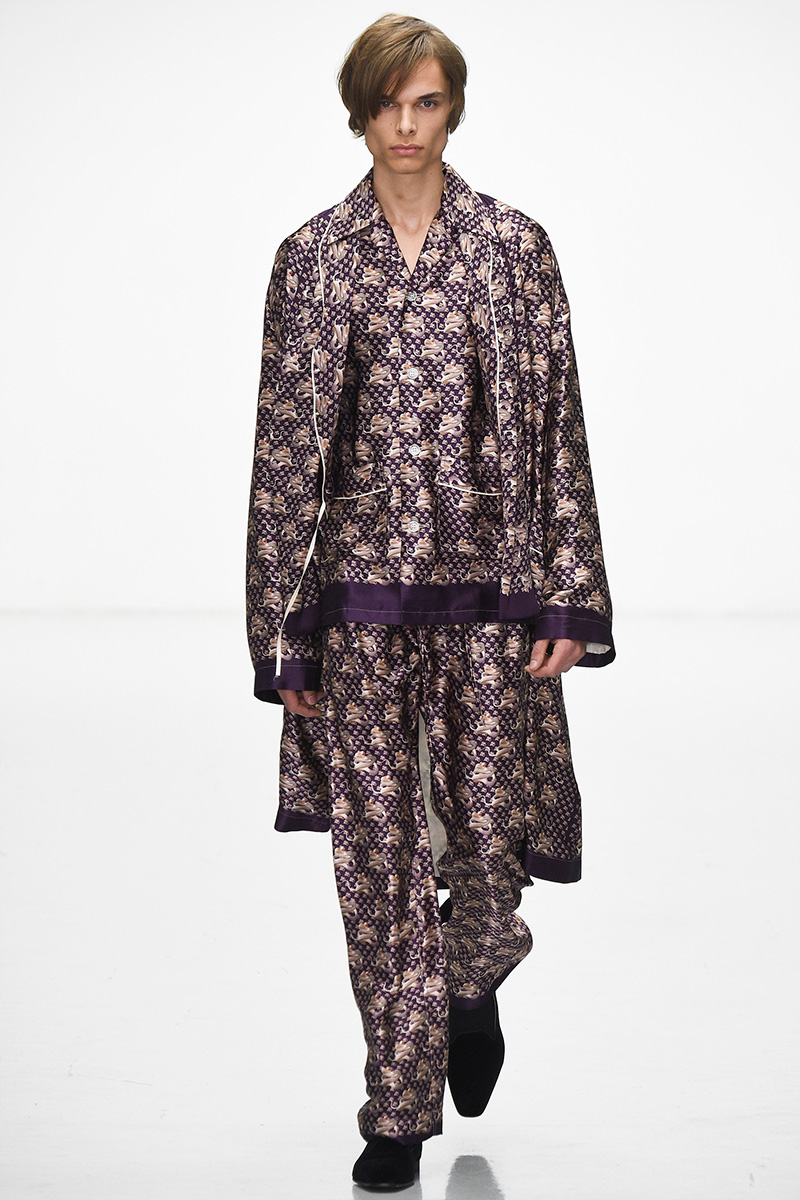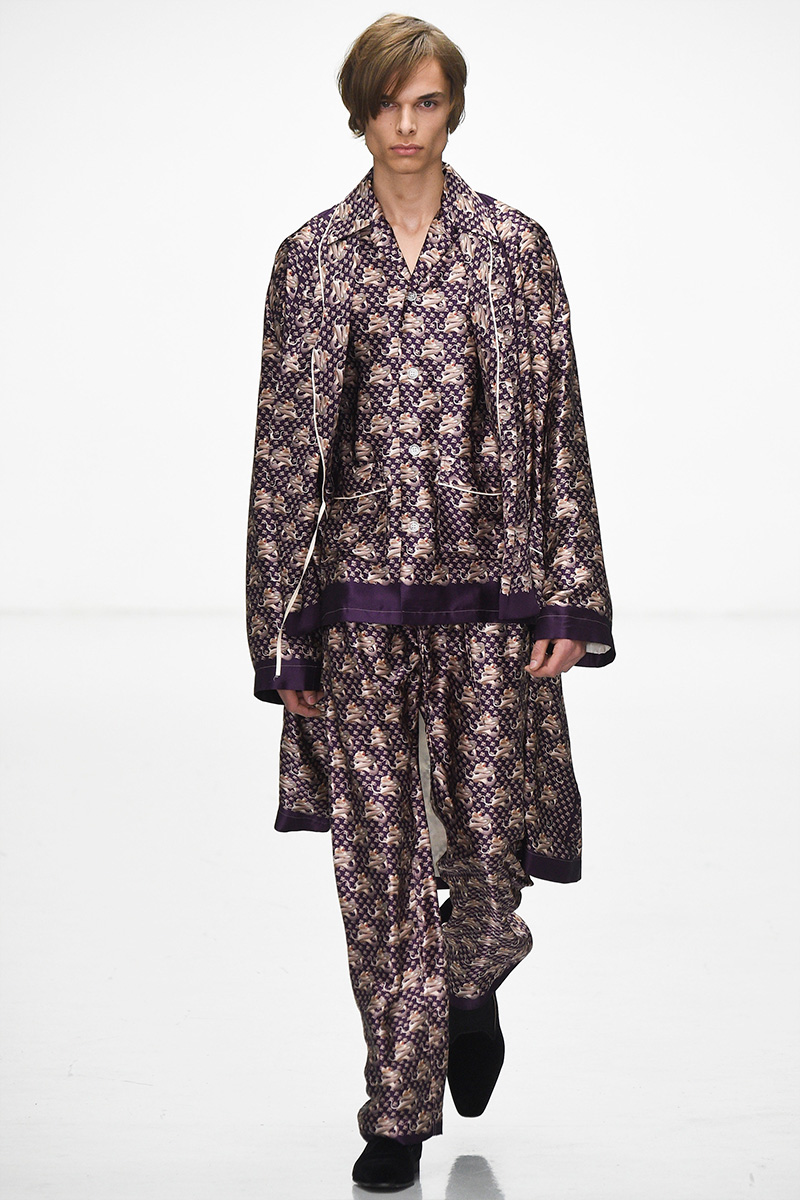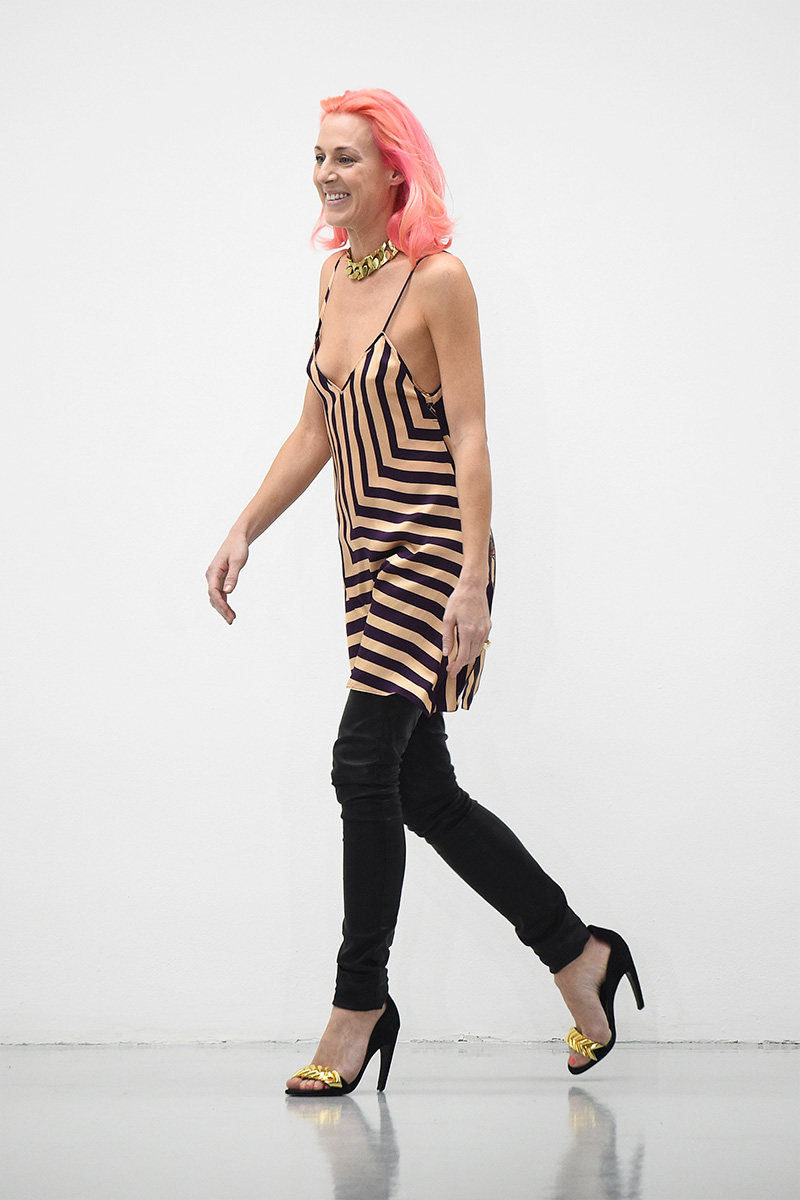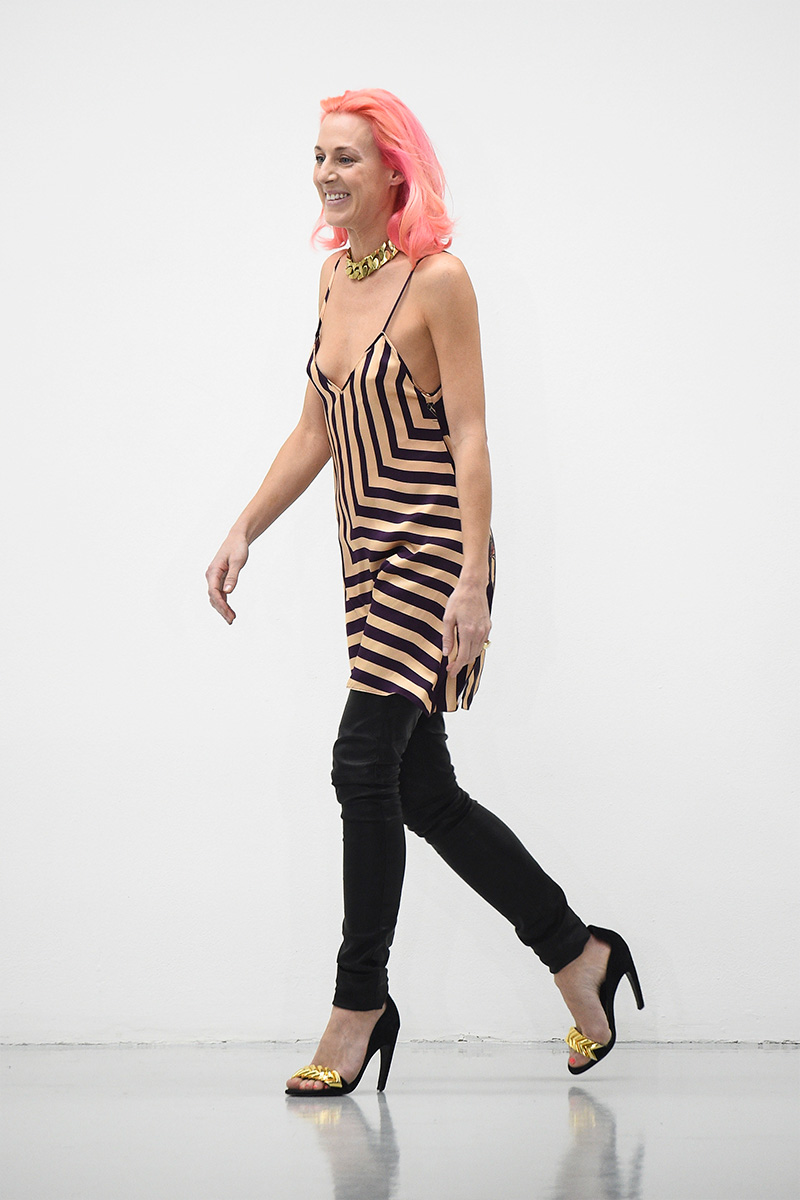 Katie Eary showed her collection for AW16 in the basement showspace of Victoria House this afternoon. Citing her inspirations as the rockstars of the 1970s – Lou Reed, Iggy Pop and, rather poignantly, David Bowie, as this morning, heartbreakingly, his death was announced by the media.
This season over LC:M there seems to have been a trend of designers maturing and taking on a more wearable aesthetic for the AW16 season. Opting for a richer and more sophisticated palette than her usual pops of bright colour, Eary explains that she's seizing on a subtler approach than she's taken before.
This new direction takes us down the path of muted plum tone prints on peach silk robes and pyjamas, swirling down the runway. Prints for Eary this season come in paisley, stripes and her animal of choice – the butterfly tail goldfish, but with a typical Eary twist – it has human eyes. This print is scattered throughout the collection on sweaters, trousers and silks alike.
Luxurious textures run through the show in metallic leathers, crushed velvet and a Mongolian lamb trimmed coat. Jackets come in boxy silhouettes and are styled with knitwear, slim but relaxed leather, PVC and cotton trousers and Chelsea boots to complete the sumptuous rockstar feel.