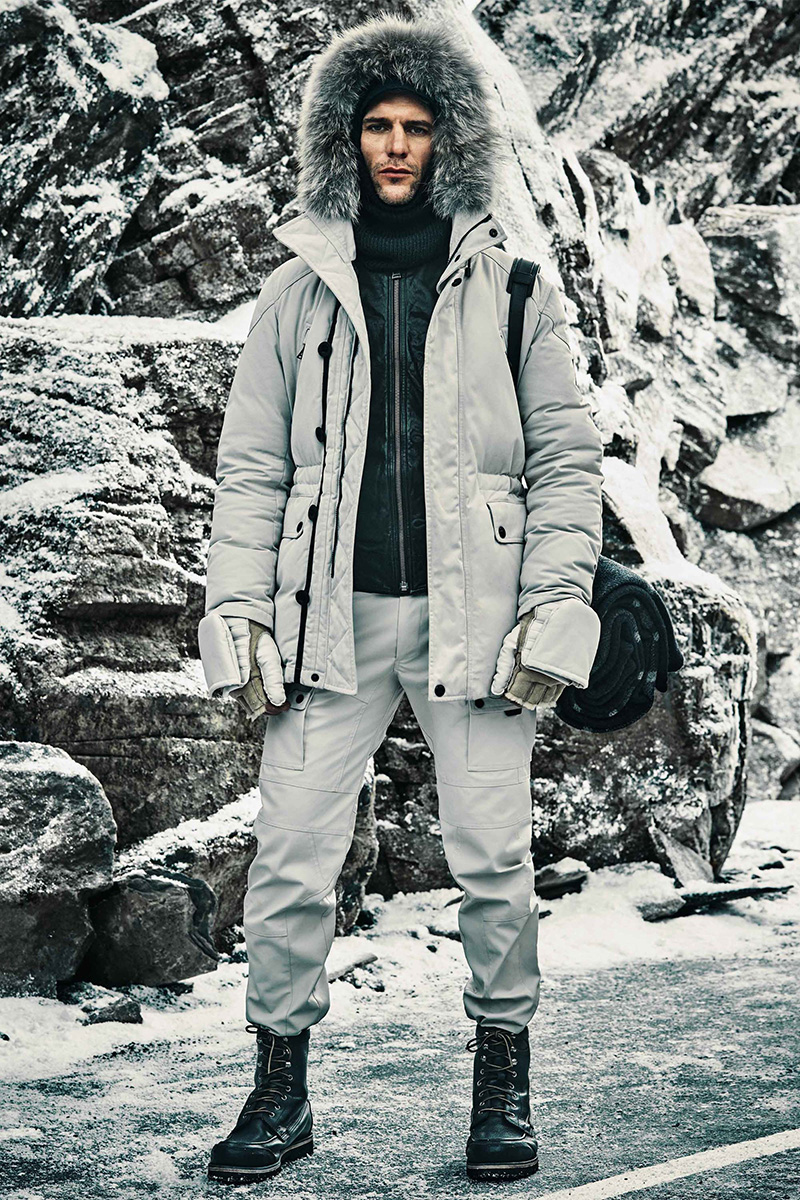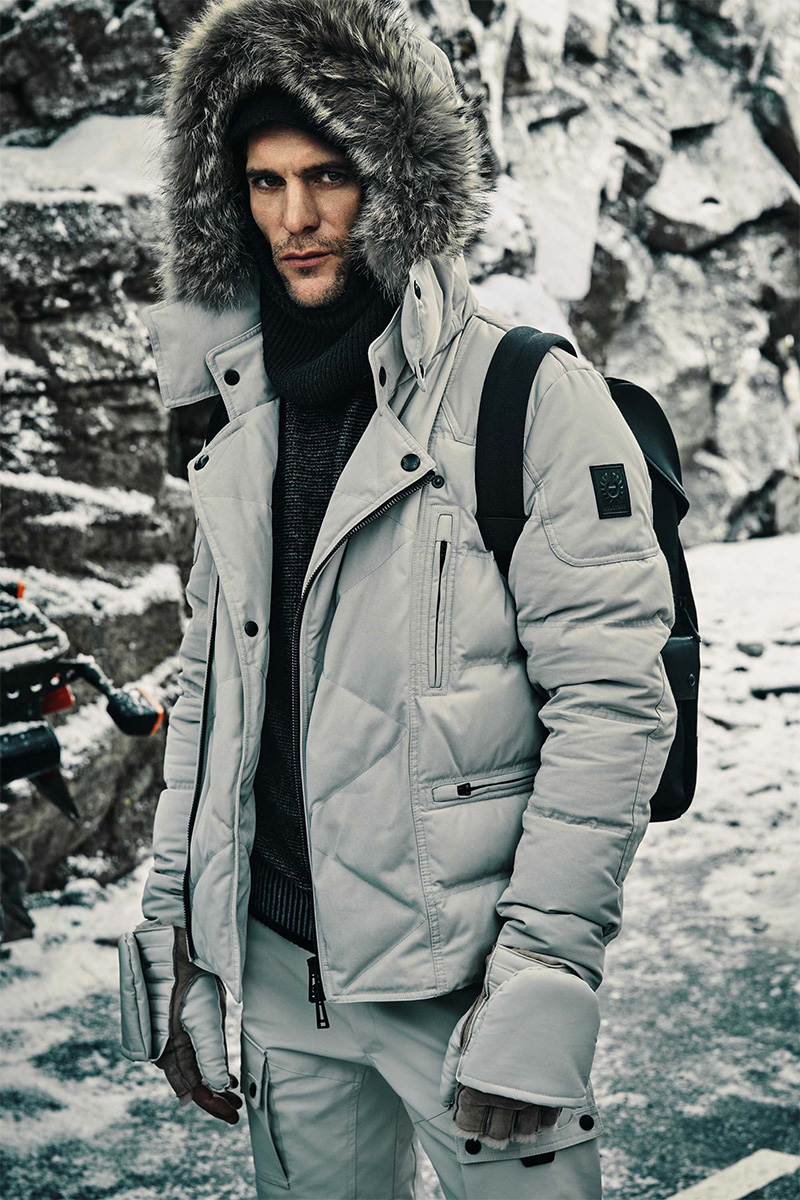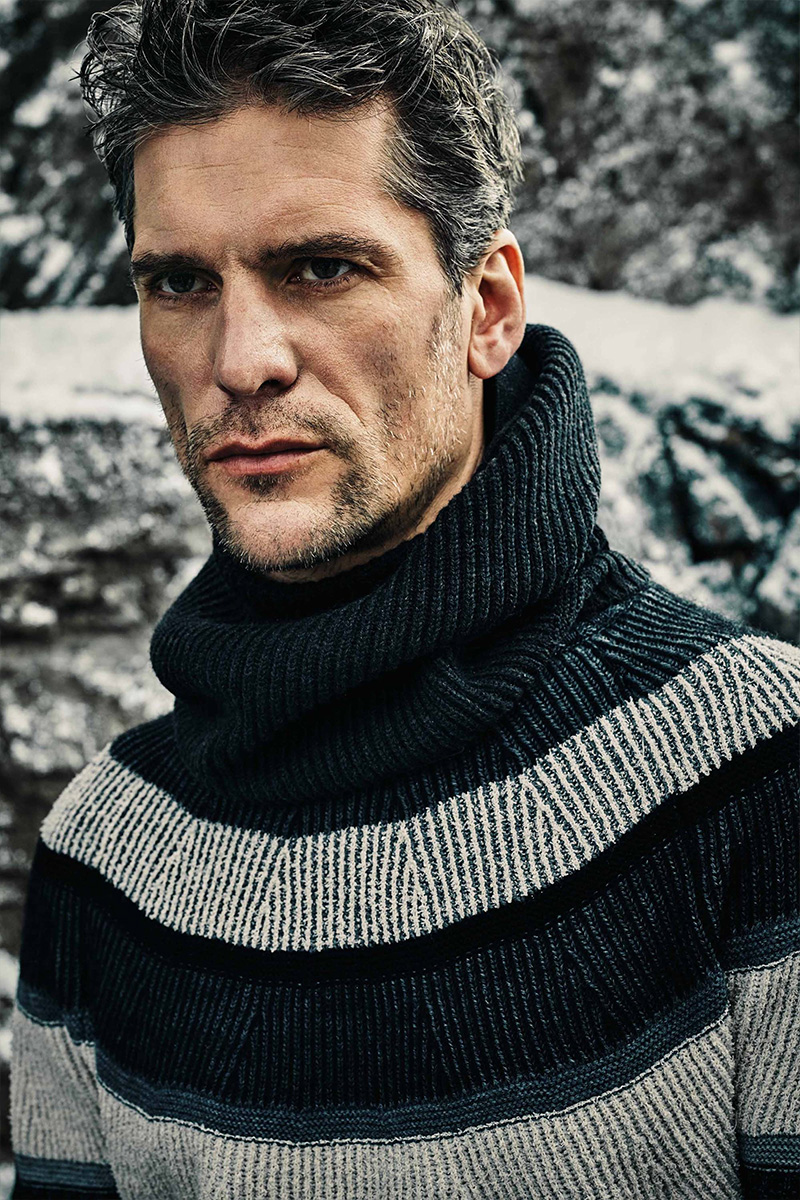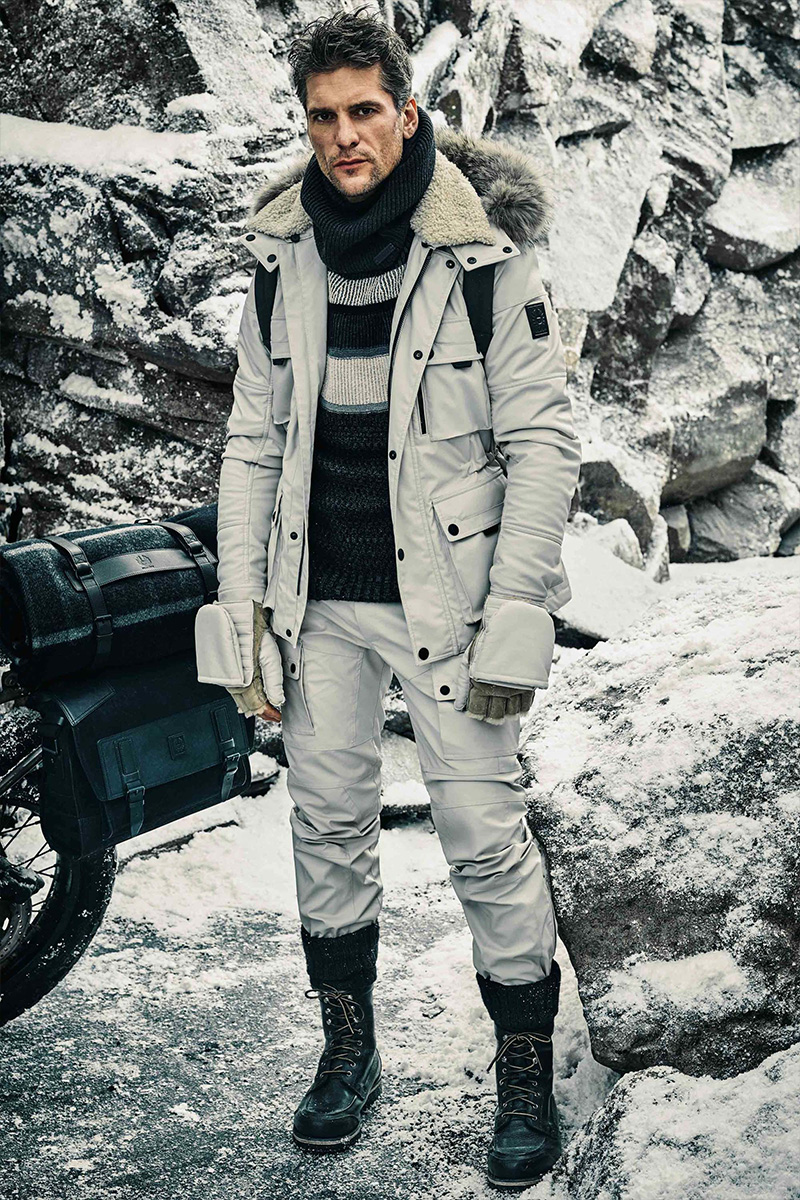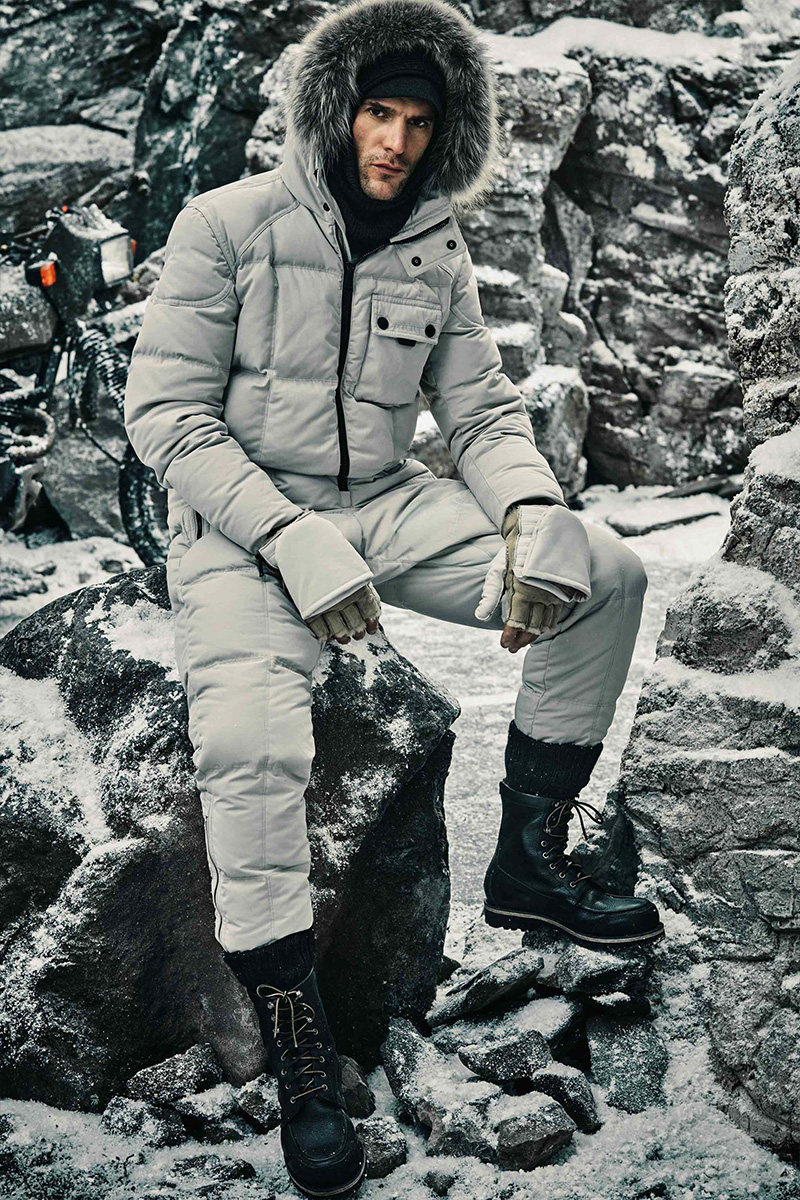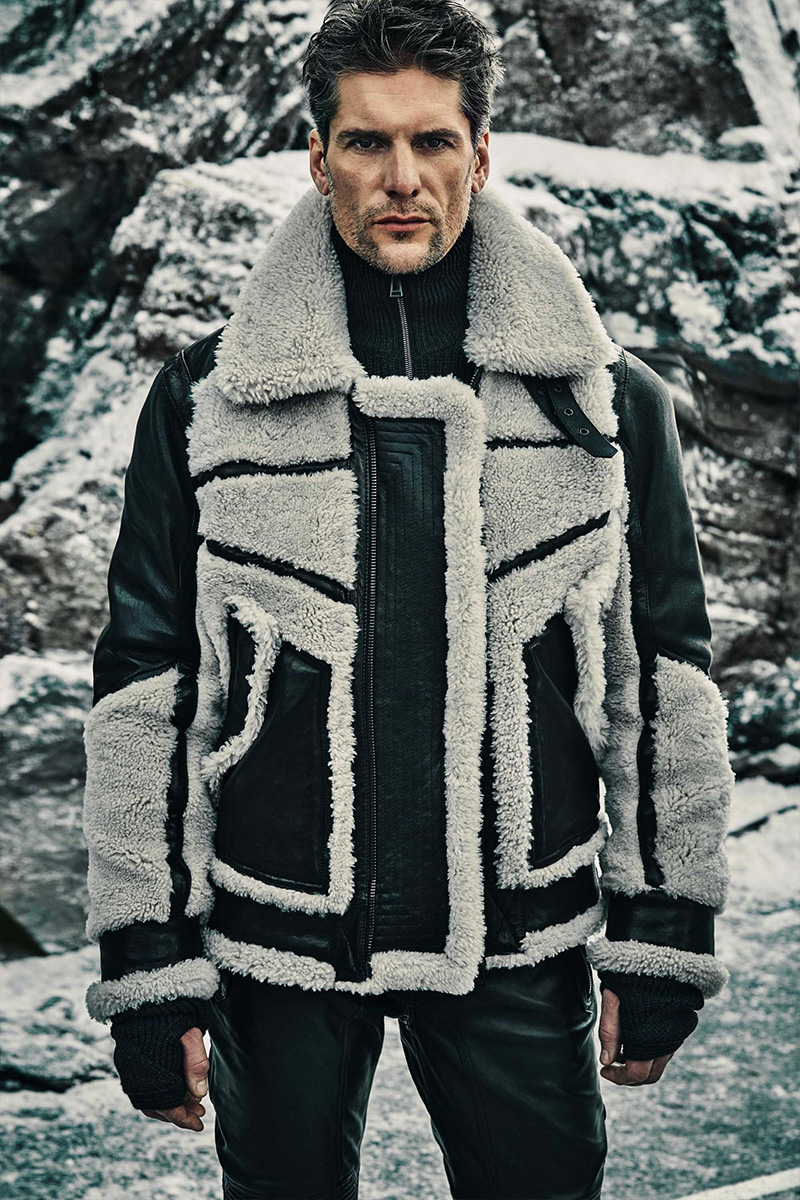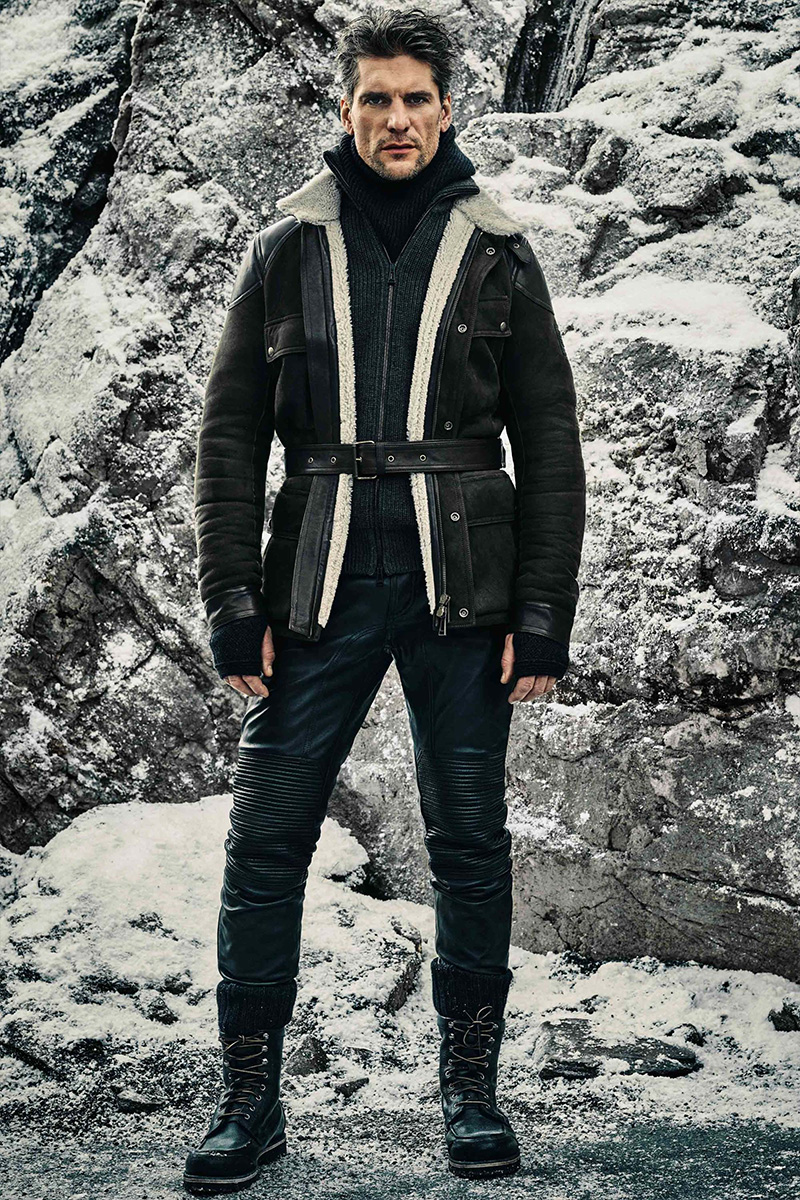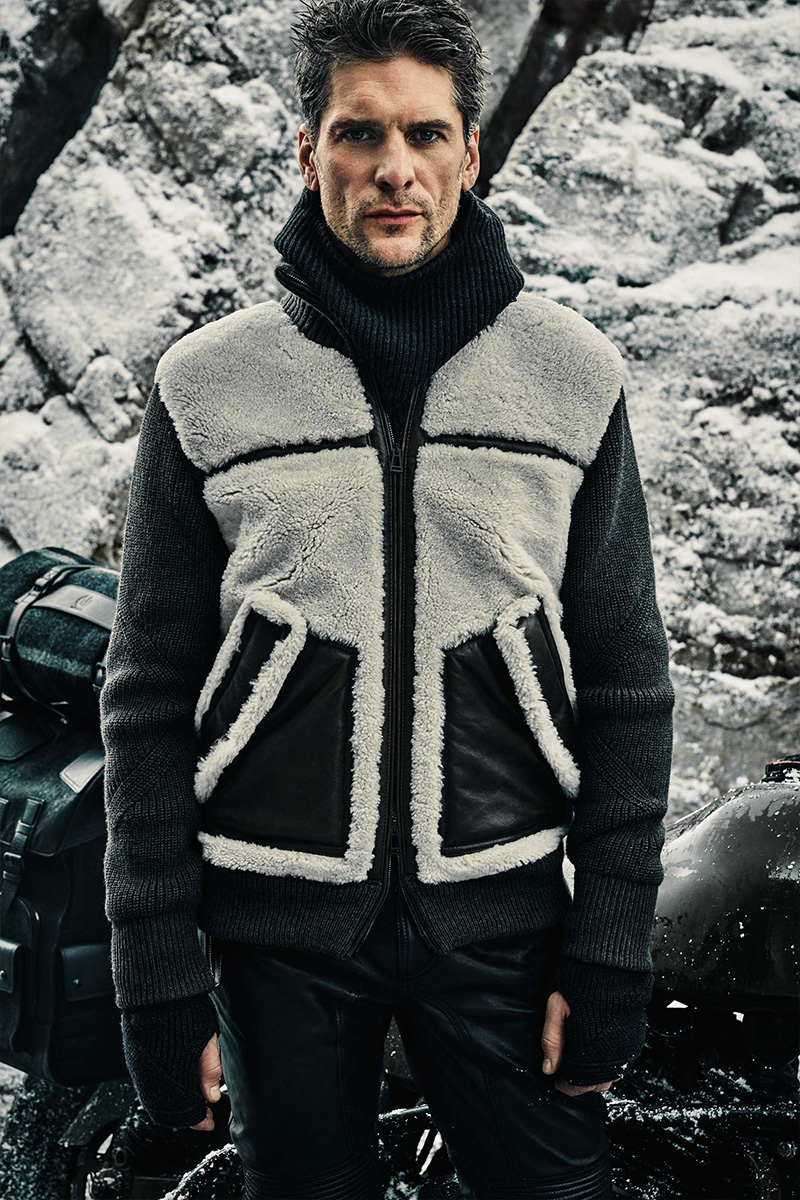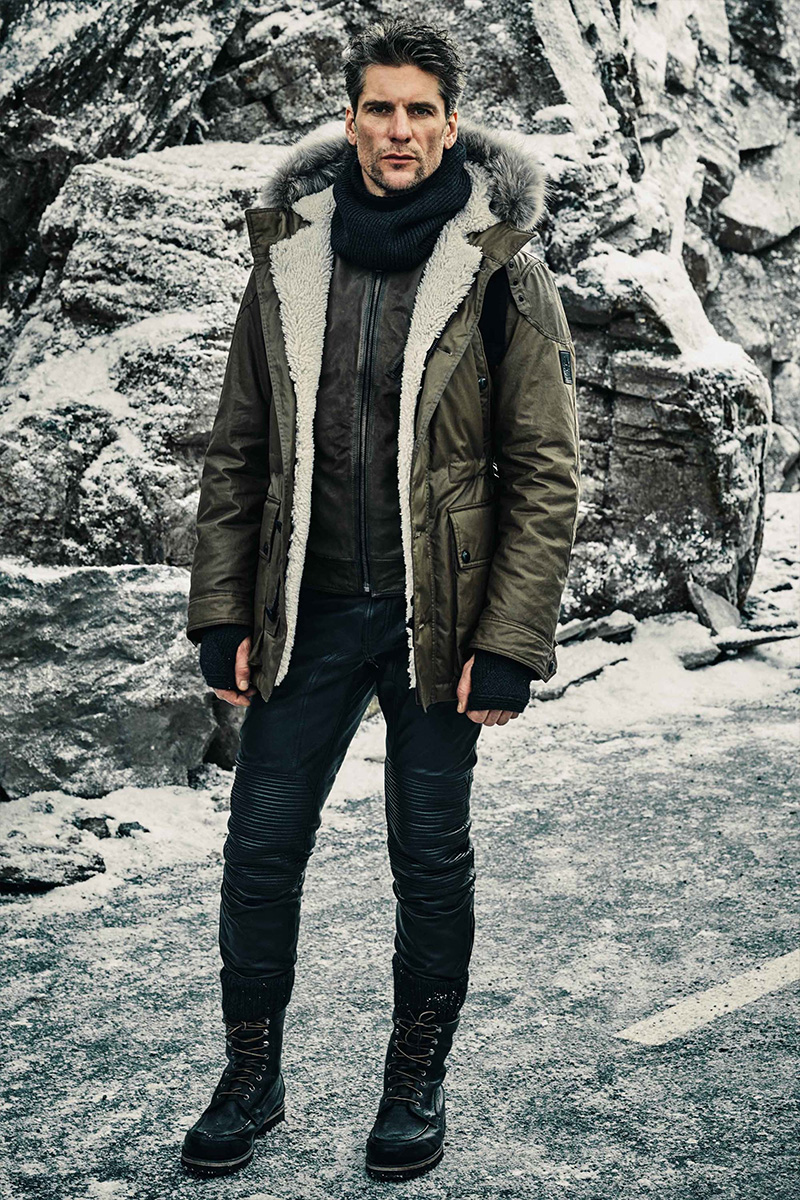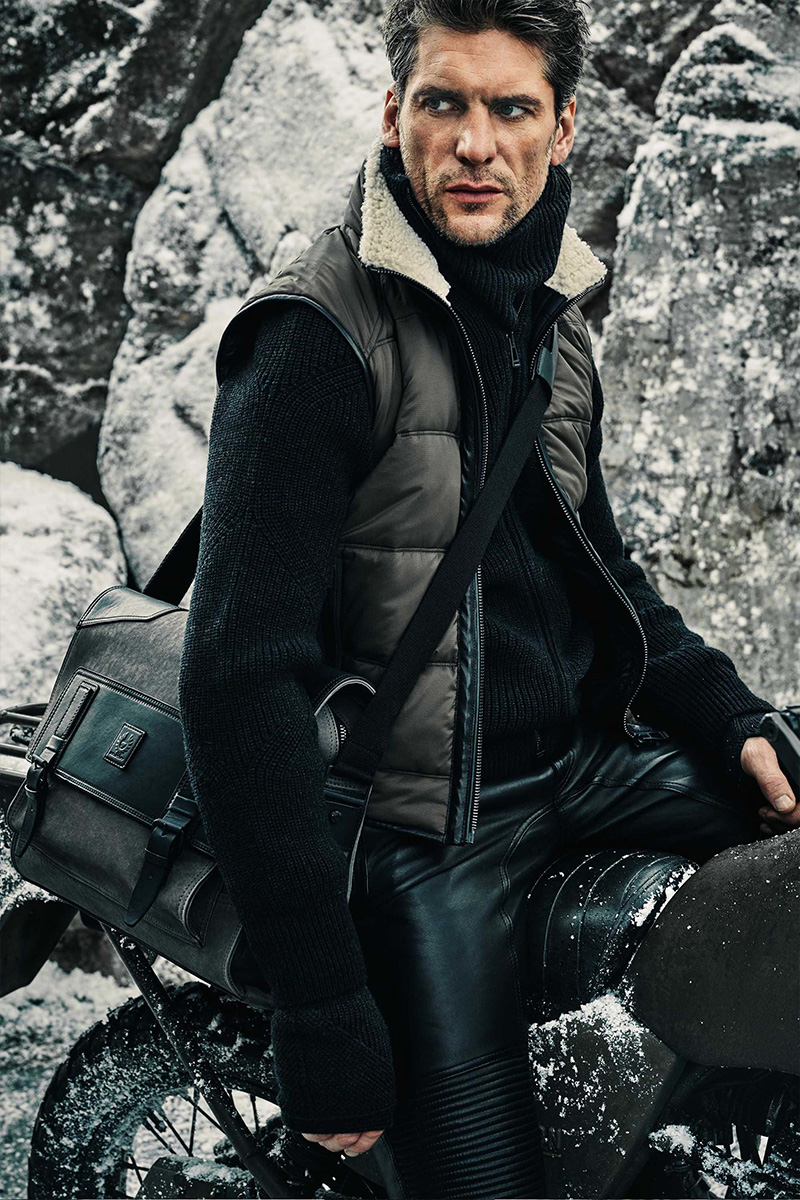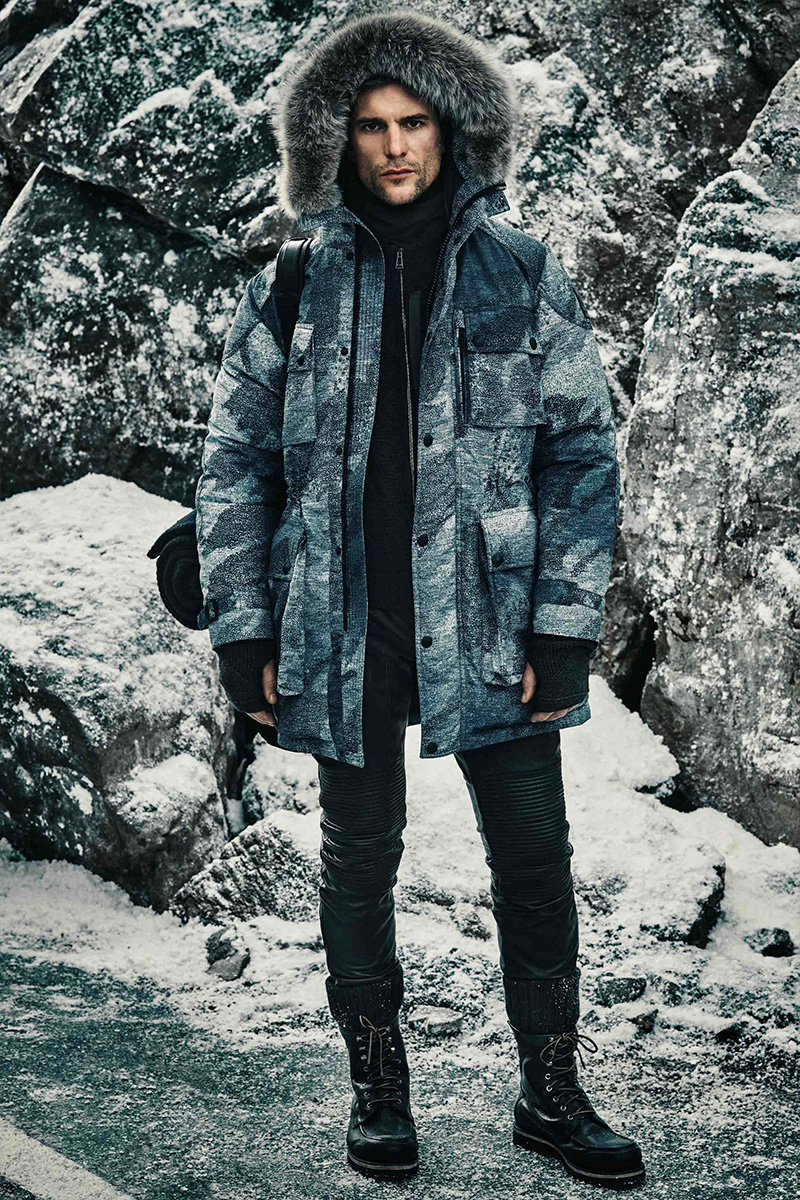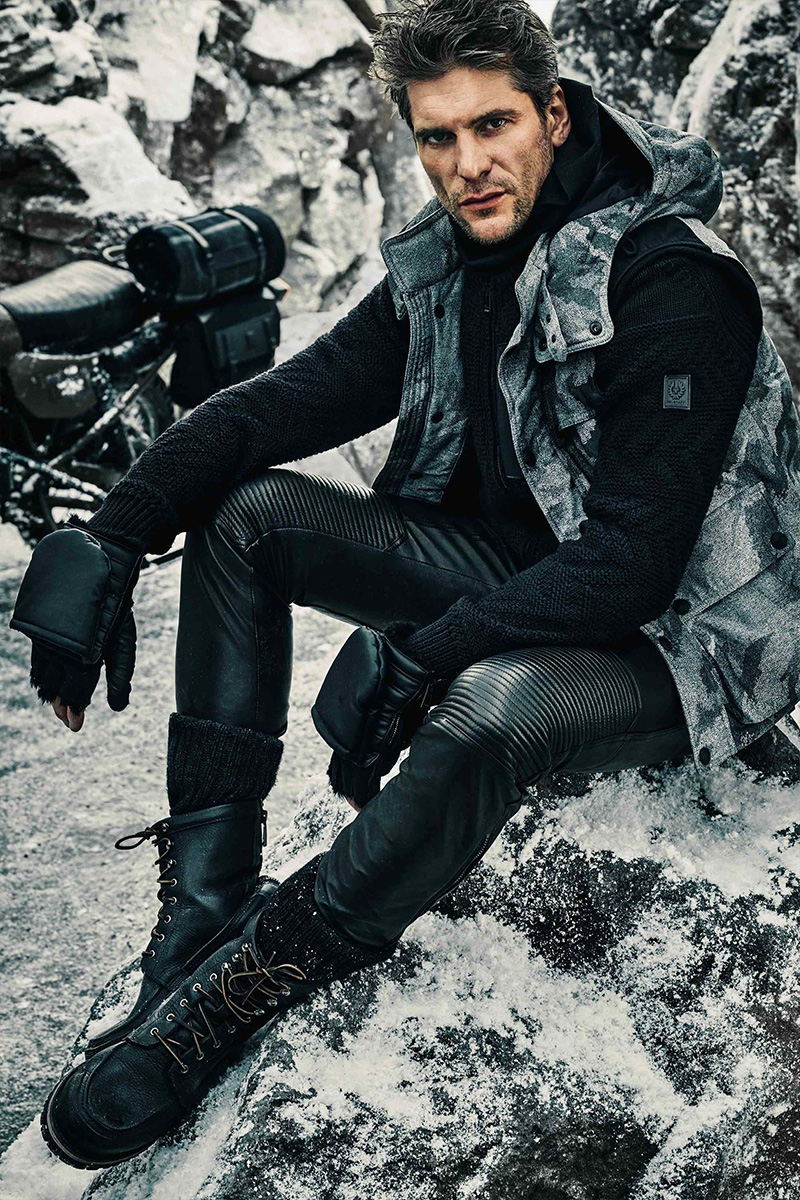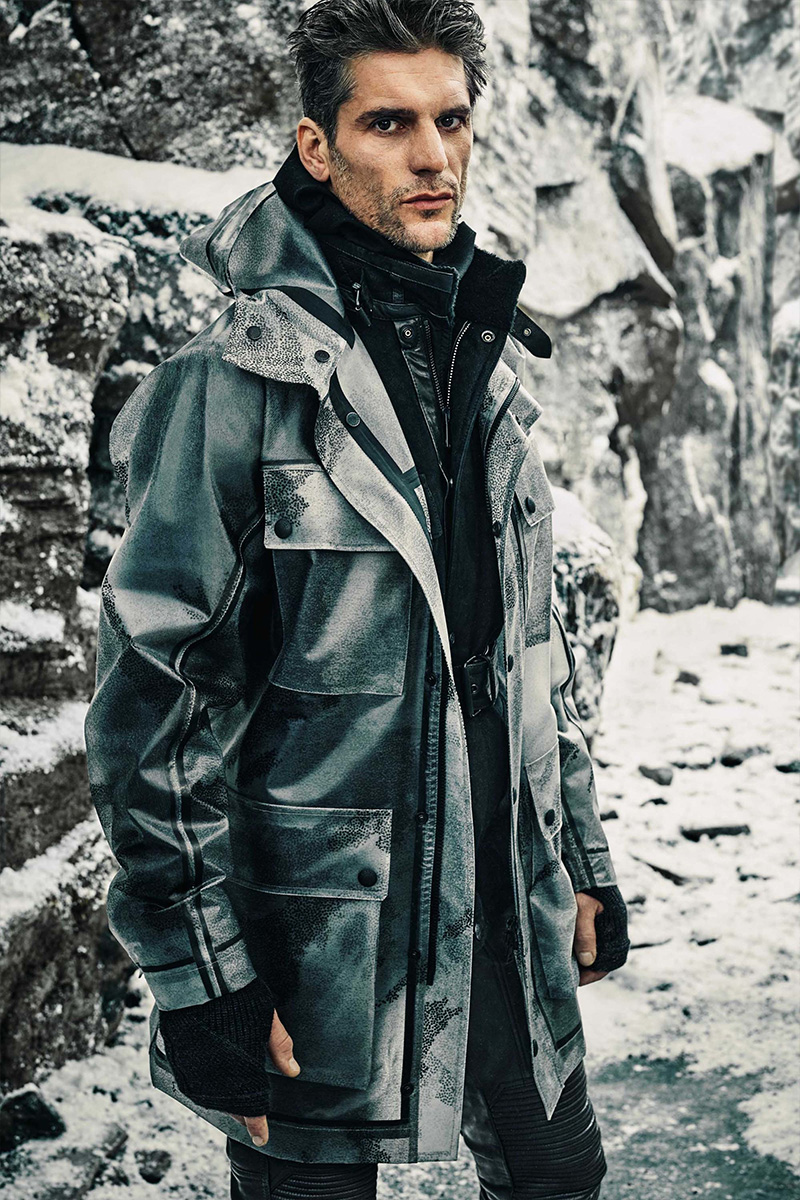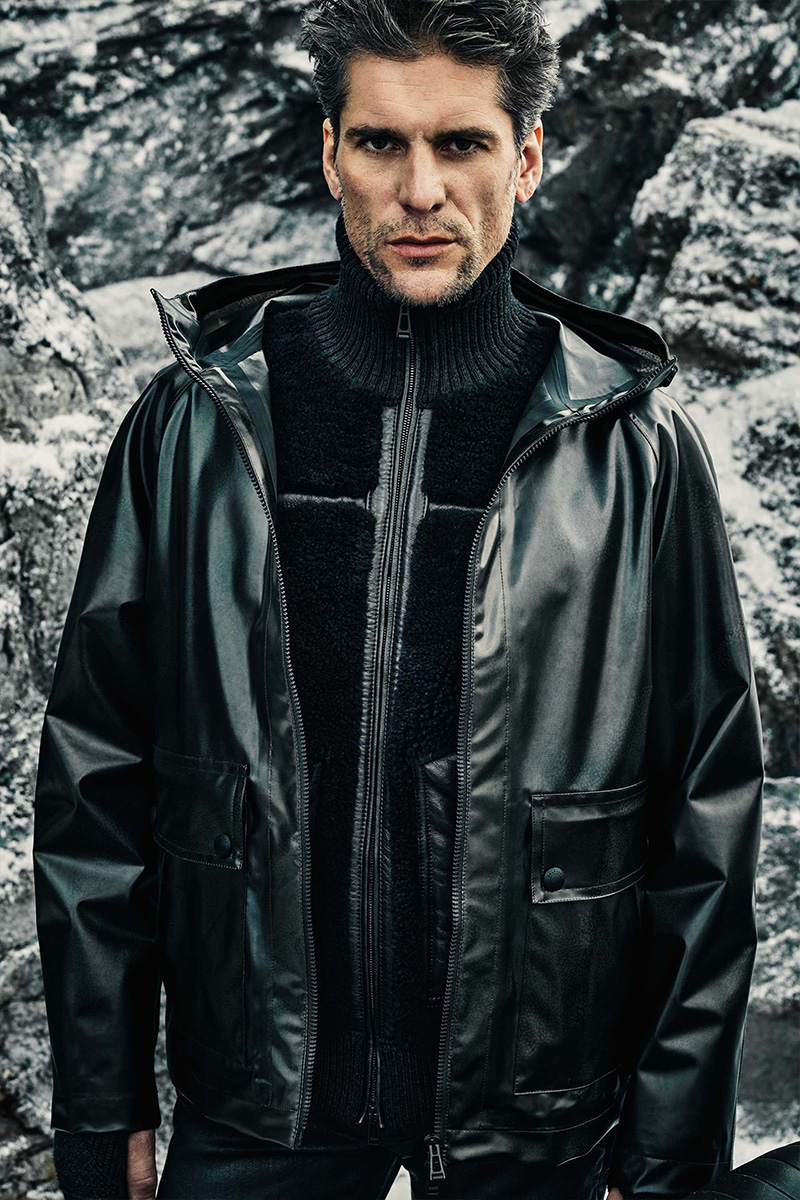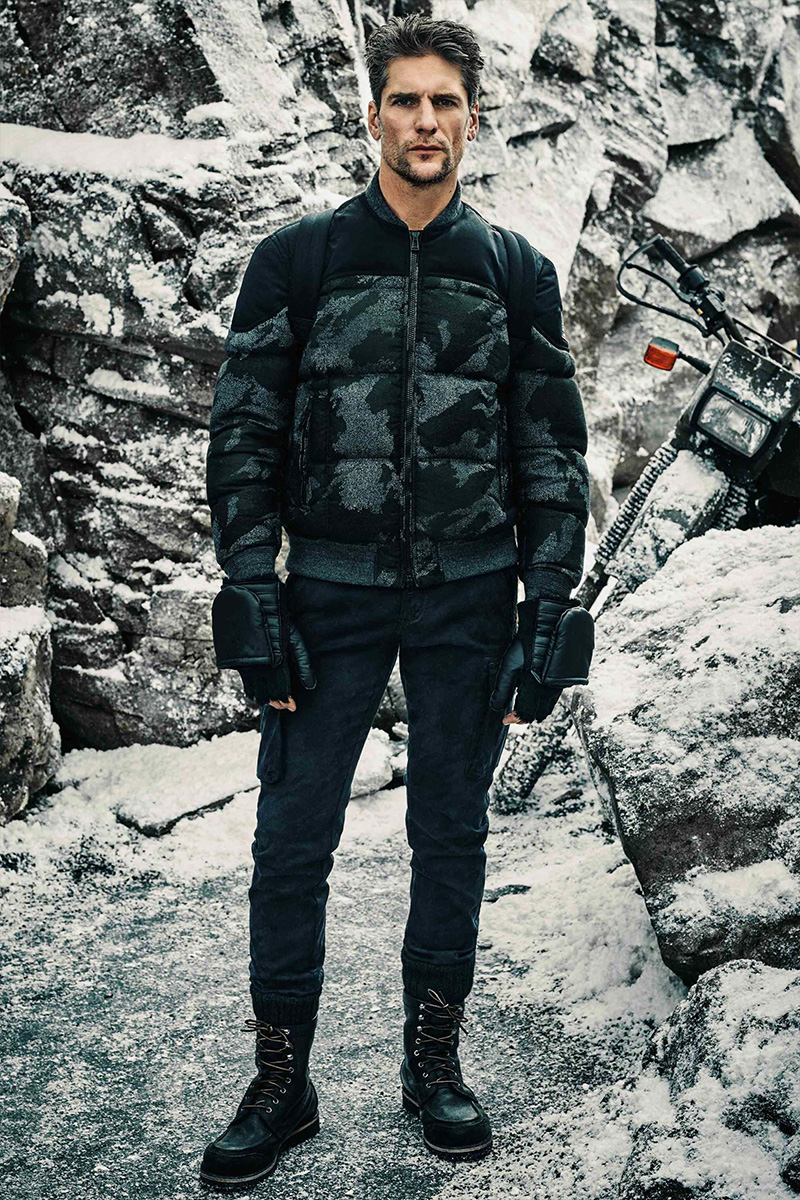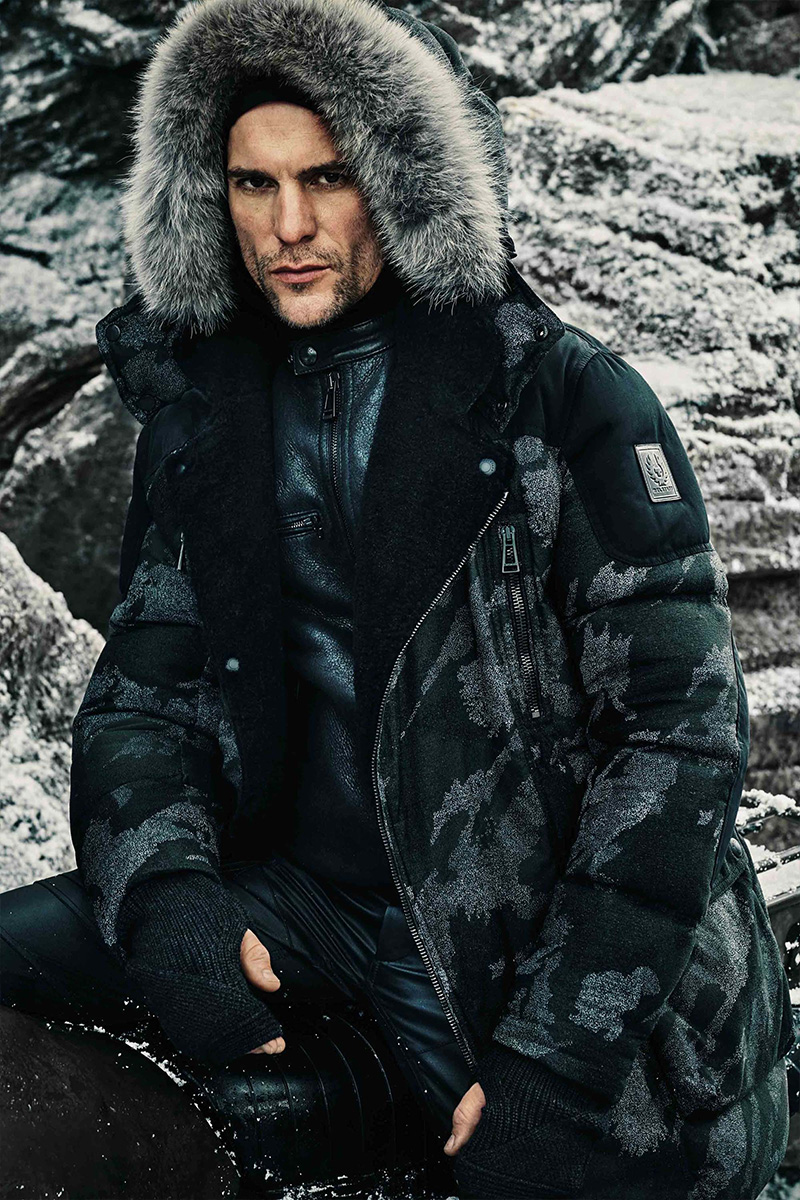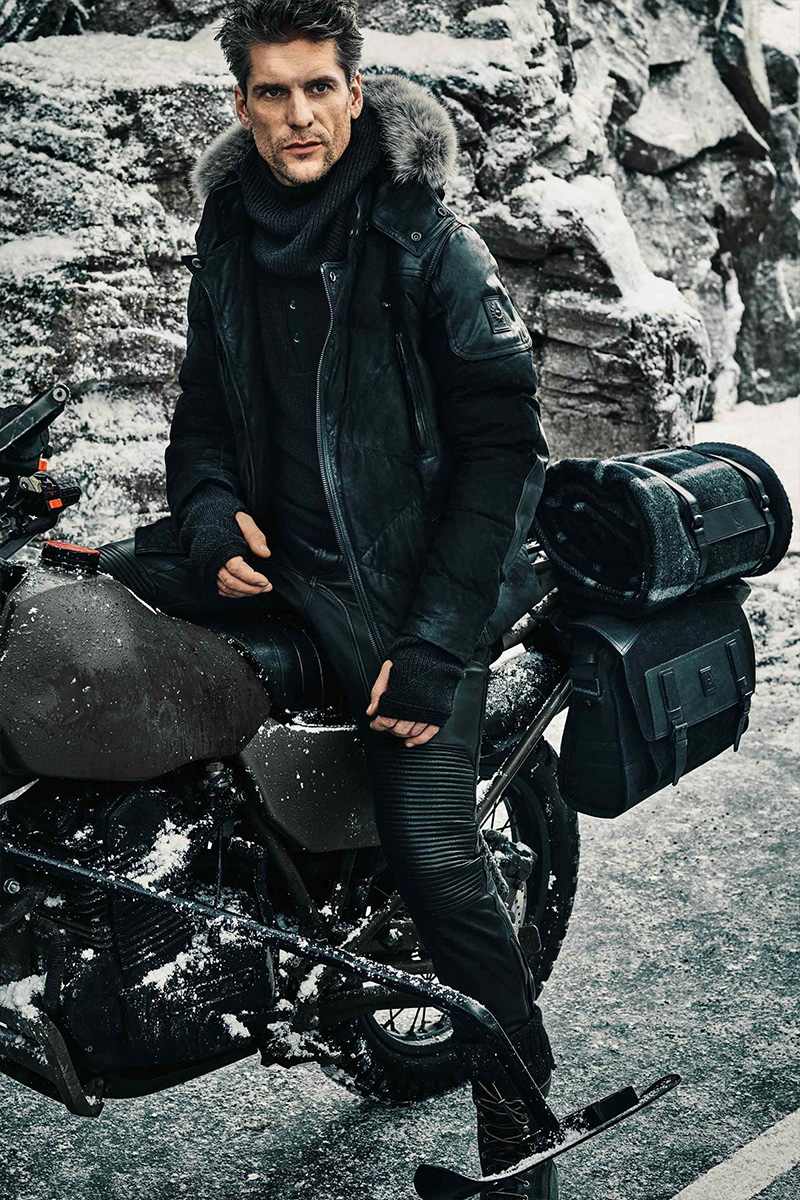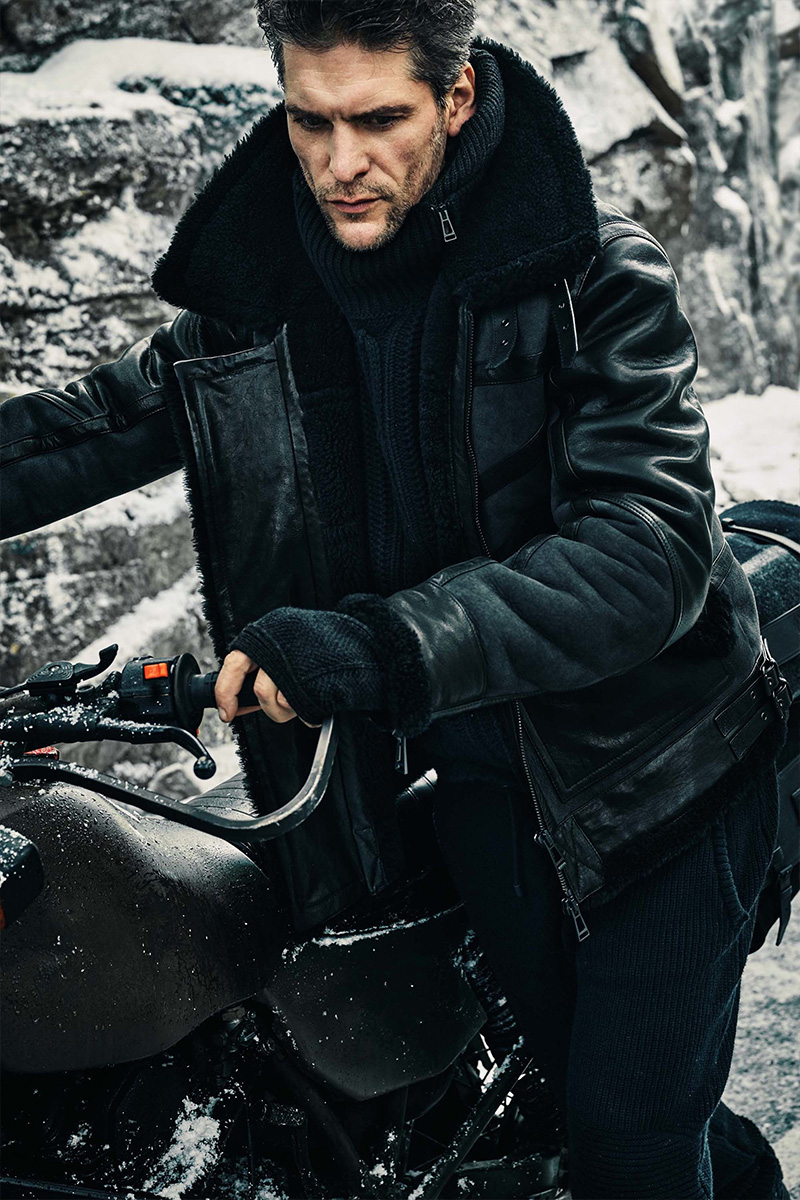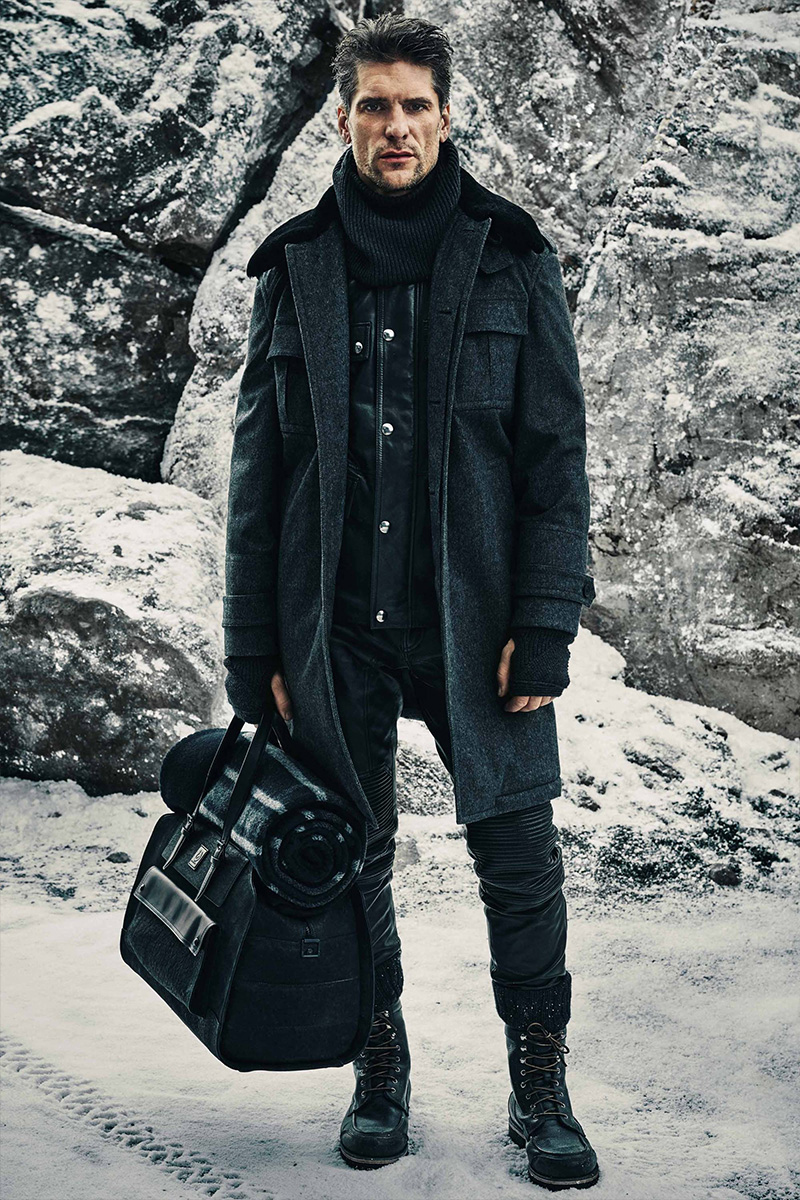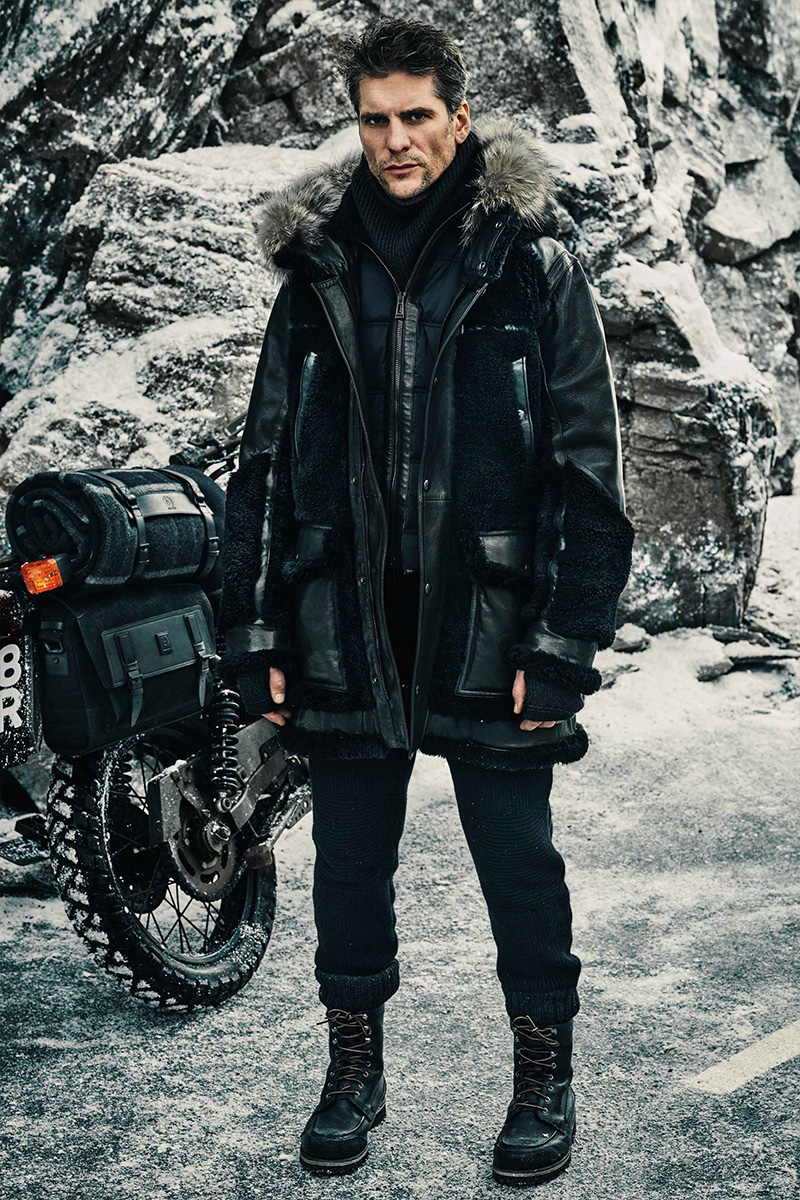 Set under Victorian red-brick railway arches, London's cold temperatures were taken inside for Belstaff's AW16 presentation. Snow and rocky terrain was the backdrop for Belstaff's rugged adventurers, complete with Harley Davidson military motorcycles and a converted Triumph Tiger XCX fit for the frosty conditions.
Never straying too far from the signature outerwear styles pioneered by Belstaff, this season focused on technical precision and adaptability for versatile weather conditions. Removable membranes and detachable shearling are examples of obvious climate changing features, however the brand has been developing technically advanced nylon/fleece combinations for hoodies and lightweight cashmere for motorcycle scarves. Biker jackets come in oiled Nubuck styles filled with down, while powder white four-pocket parkas feature fur-trimmed hoods and engineered wool and nylon linings to insulate. Other styles to come in a variety of leathers, water repellent wools and nylons include the classic Speedmaster, Aviator and a rendered 1950's style Riding jacket adapted for today's modern motorcycle rider.
Key accessories were developed for Belstaff's latest collection, aptly named 'The Masters', including six bag style shapes in 3 various fabrications, including waxy leather and rough textured nylon.
Continuing the brand's support for exploration records and travel, this season Belstaff has collaborated and connected with living explorers Levison Wood and Sir Ranulph Fiennes, the latter of whom is the star of their upcoming menswear campaign, 'Worship the Ground', shot by Rankin.