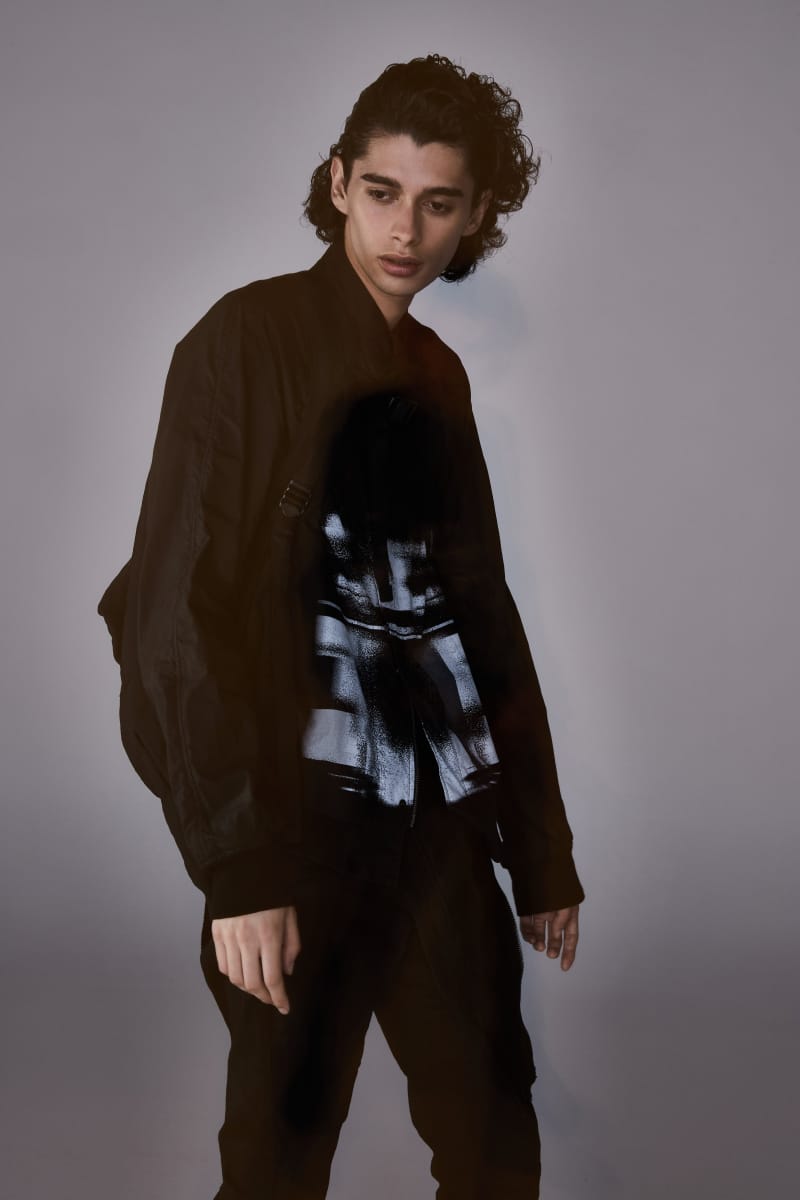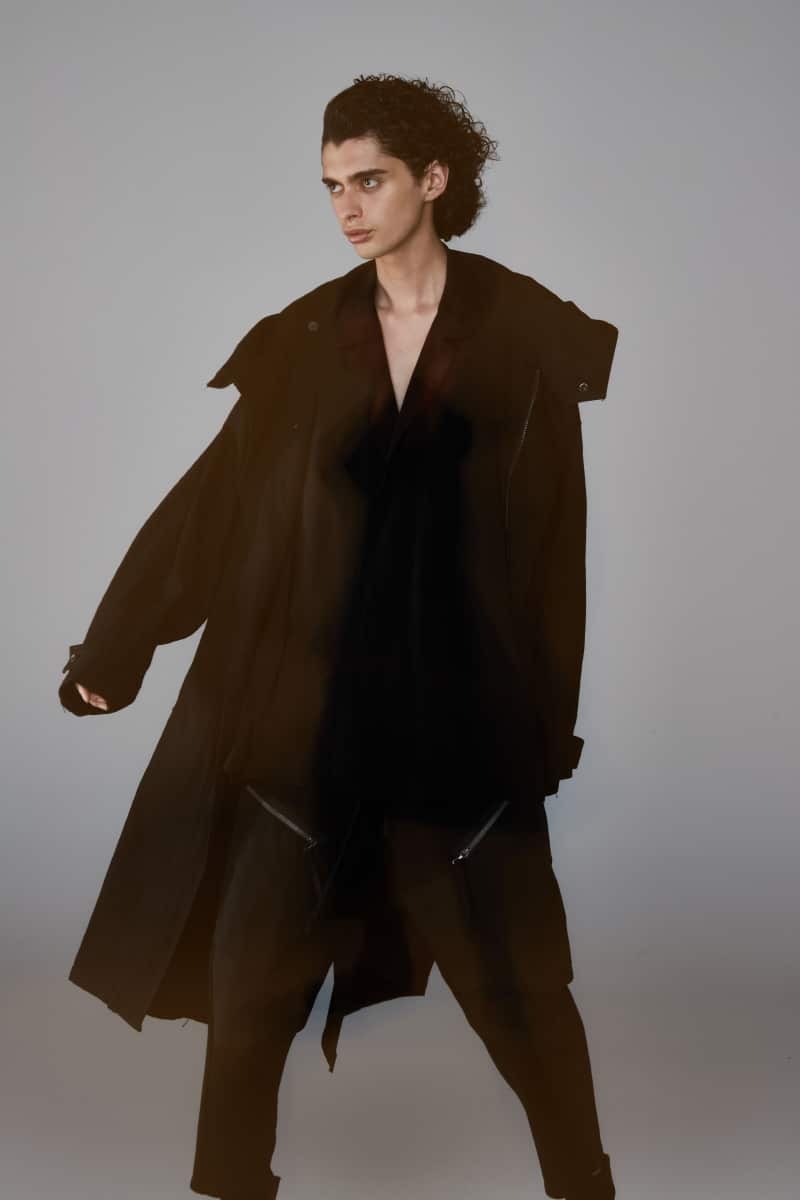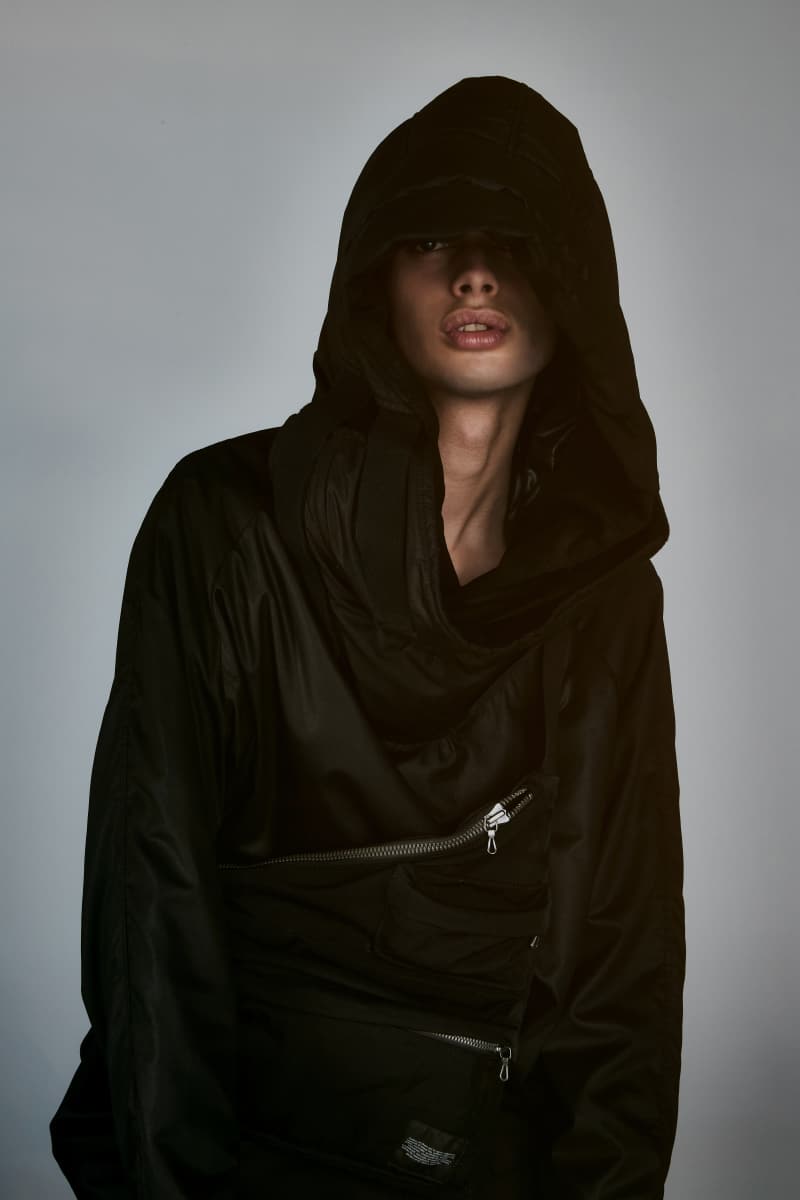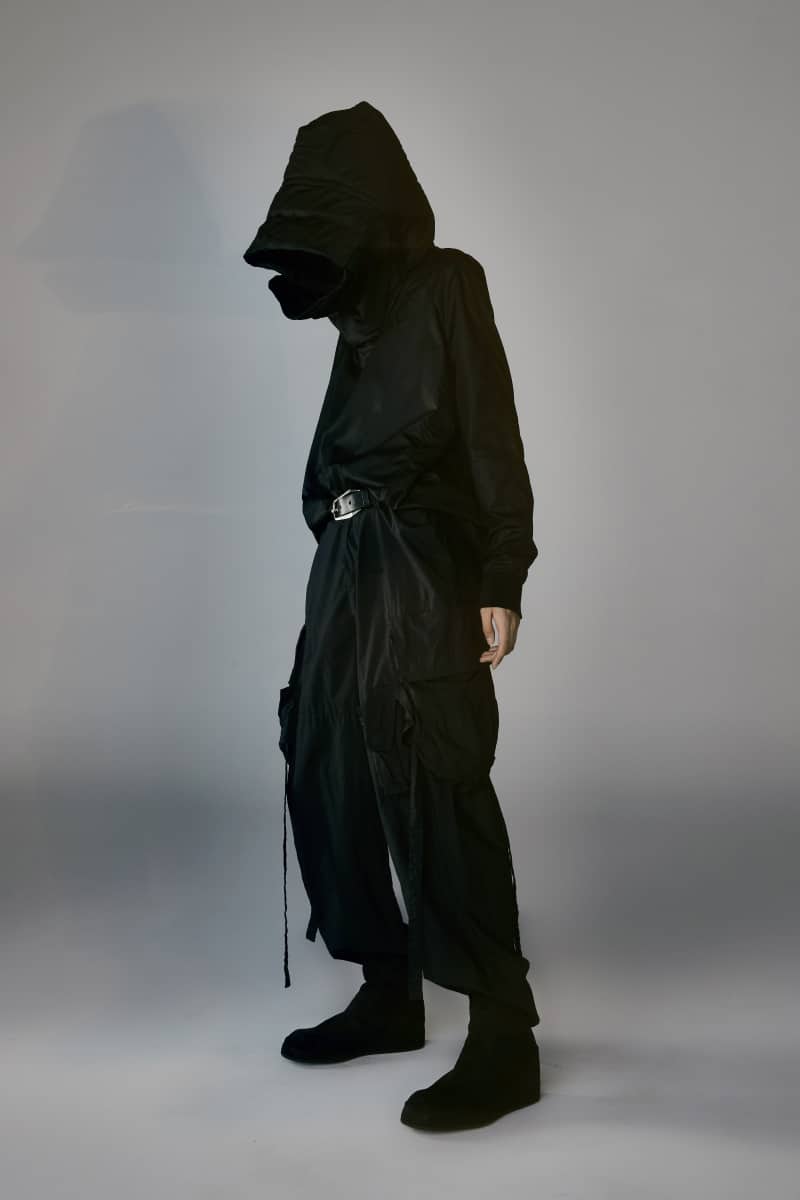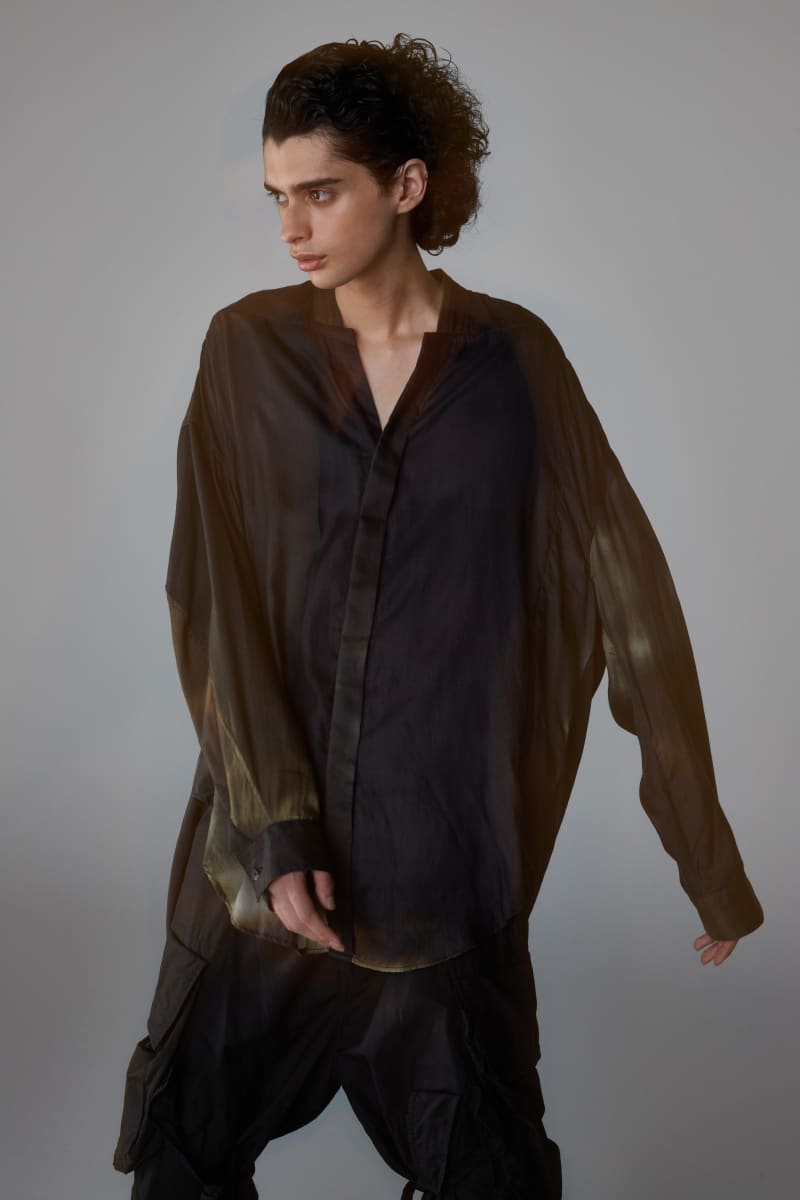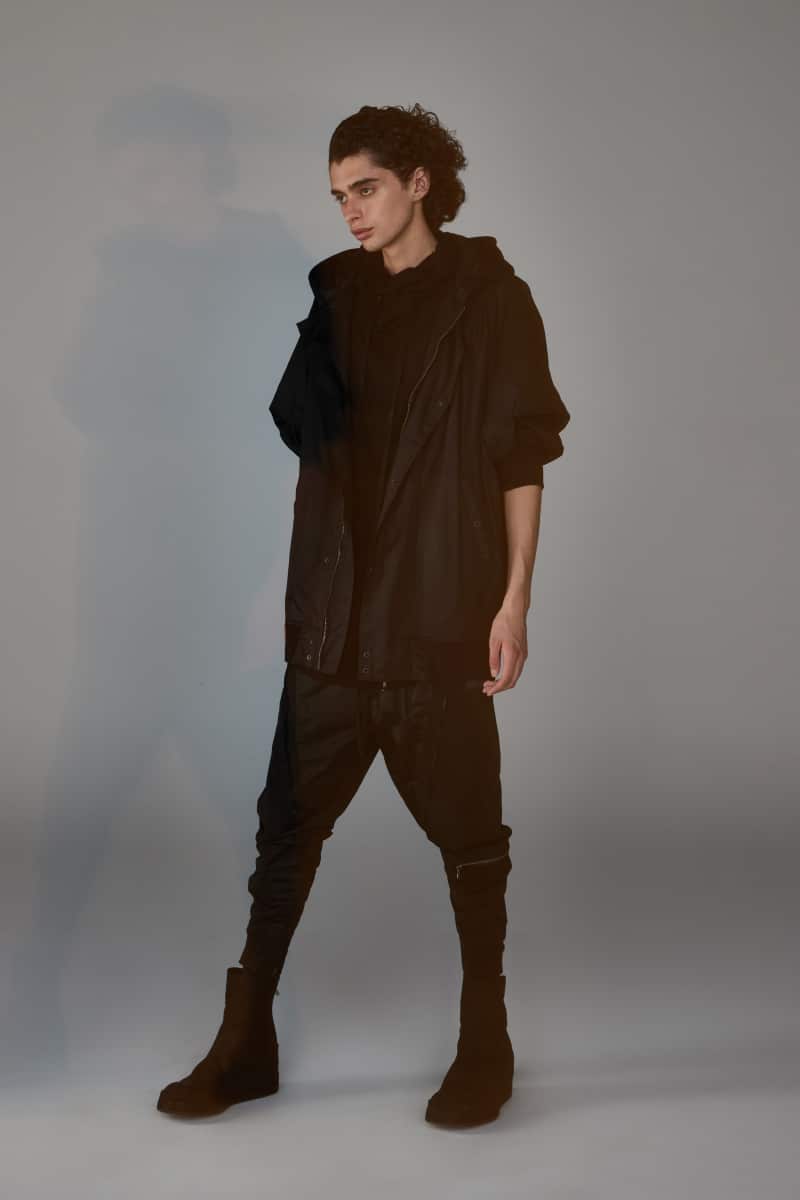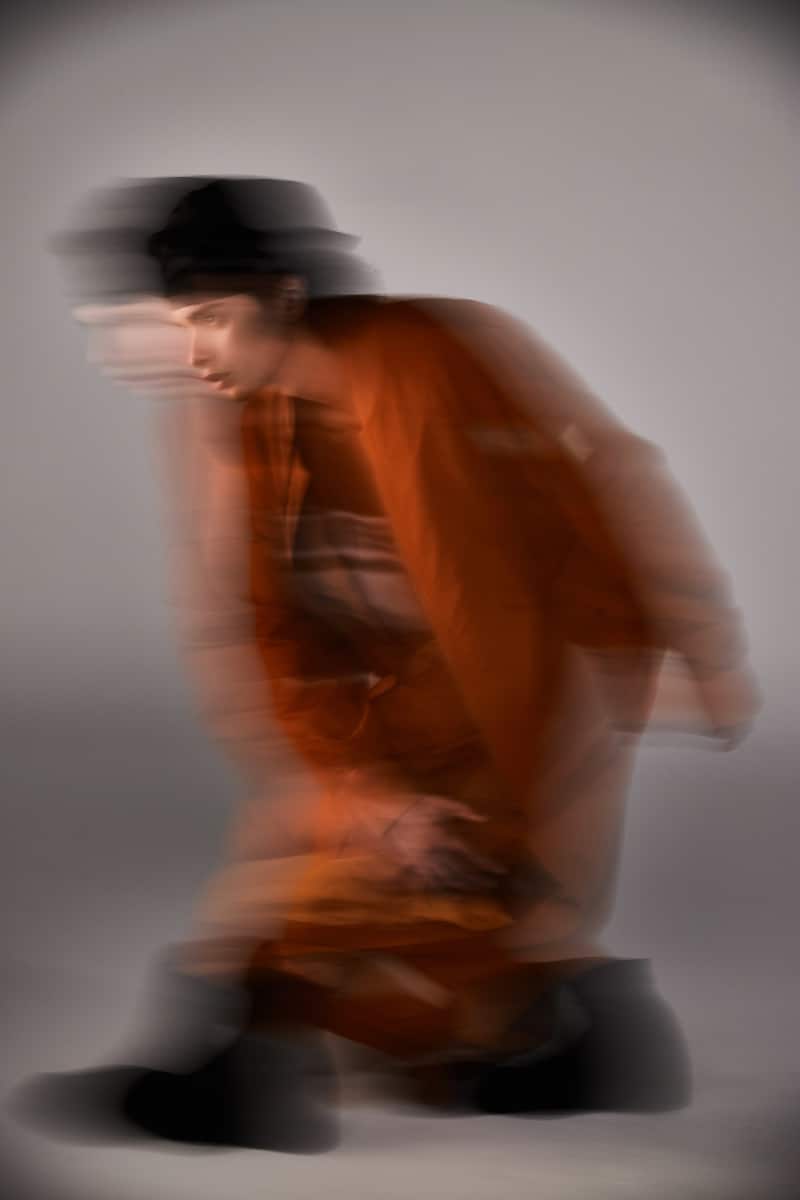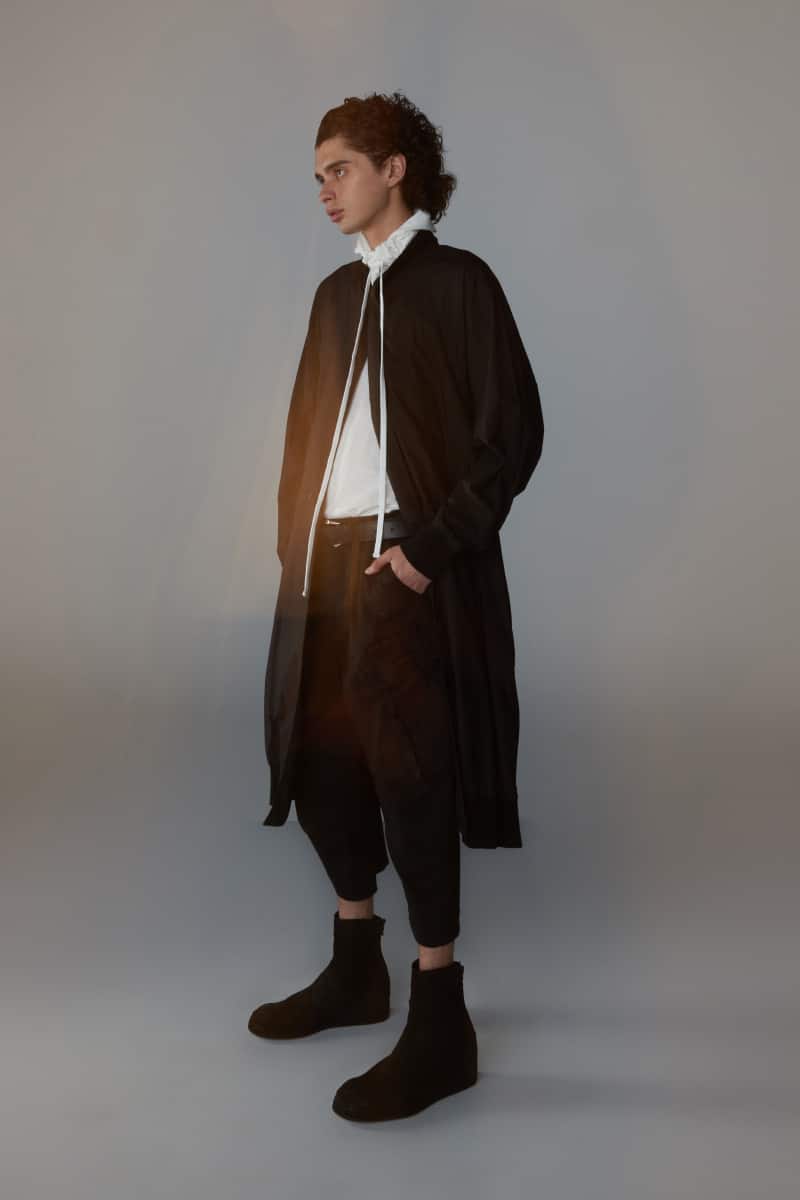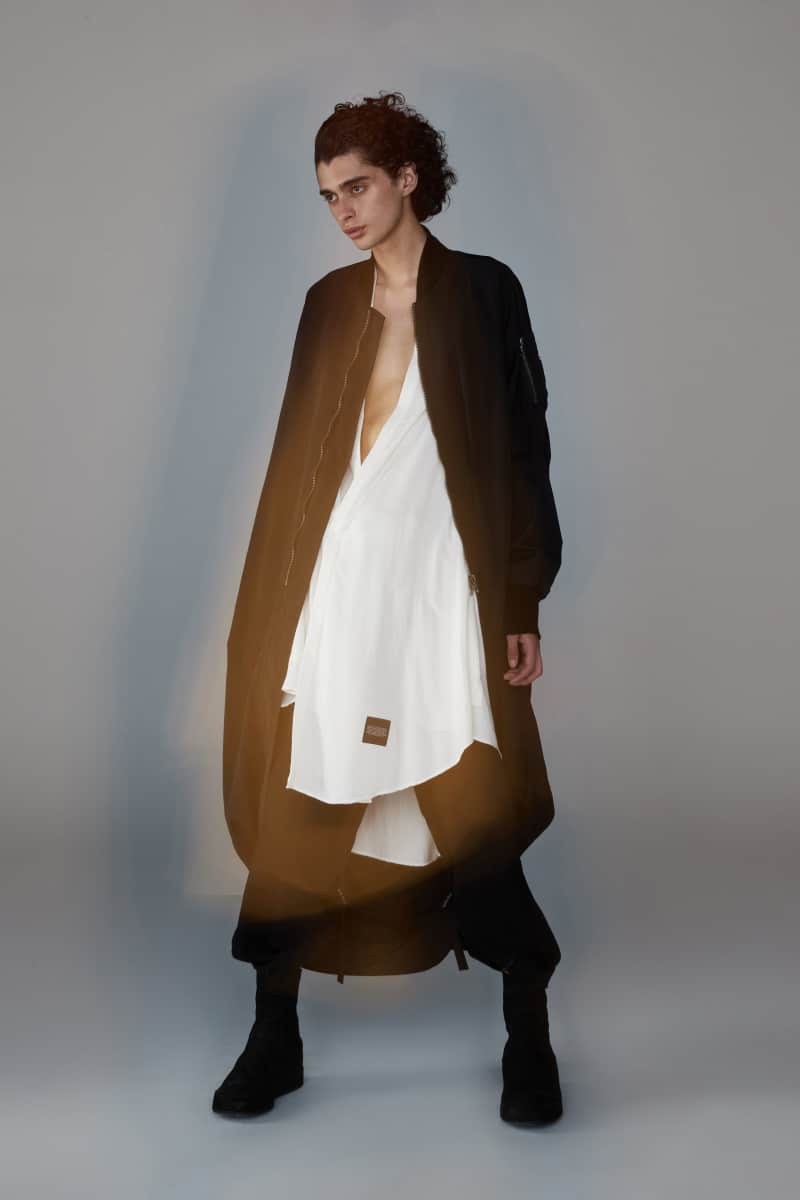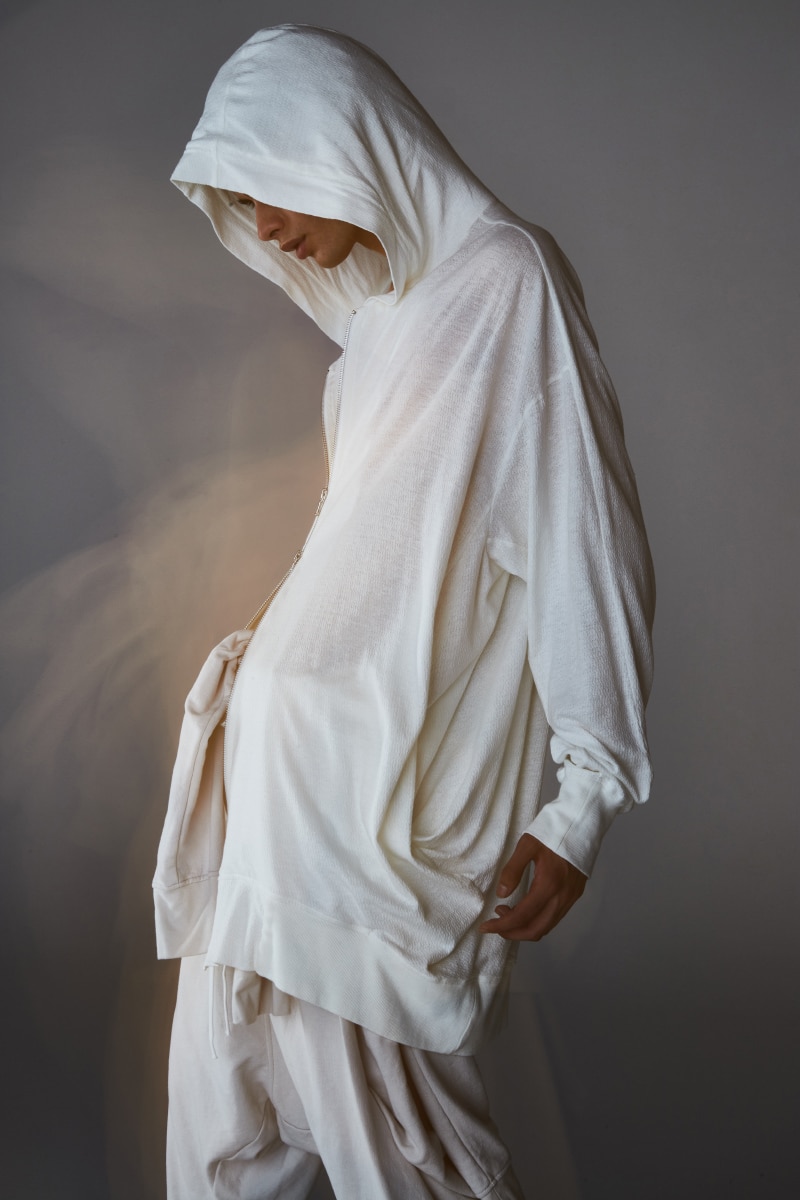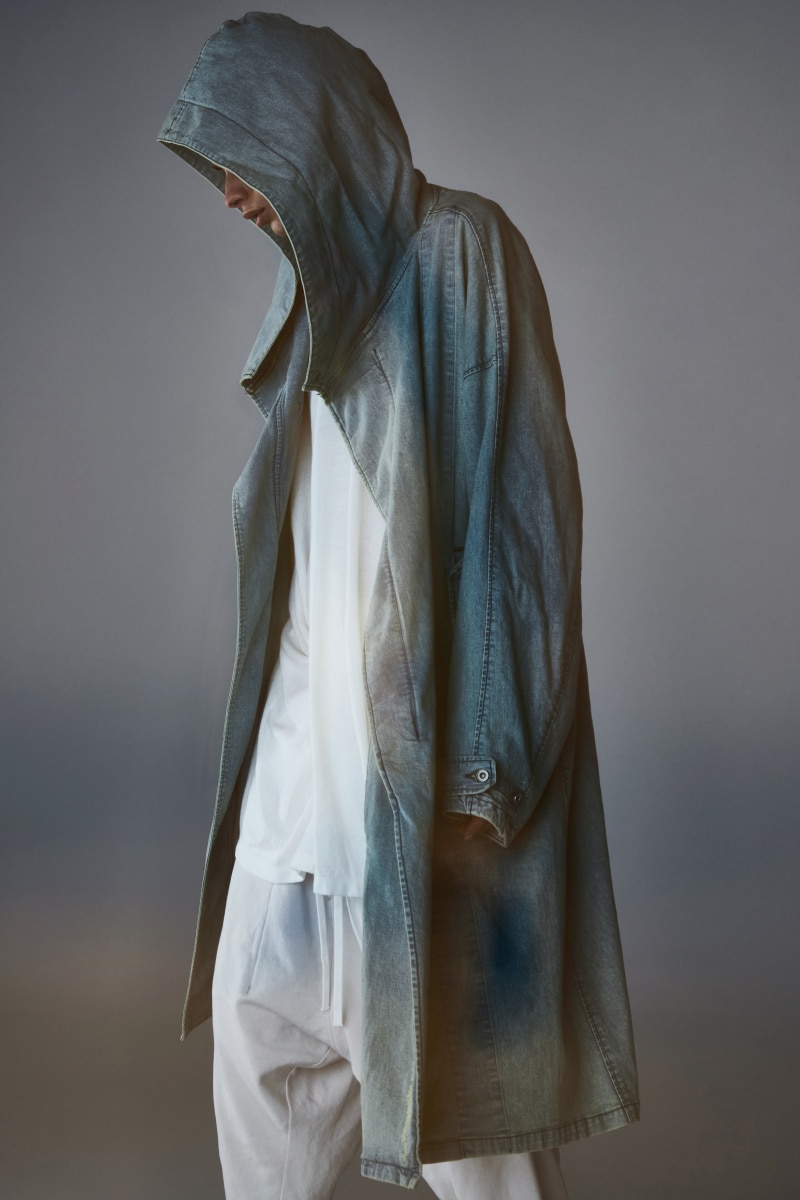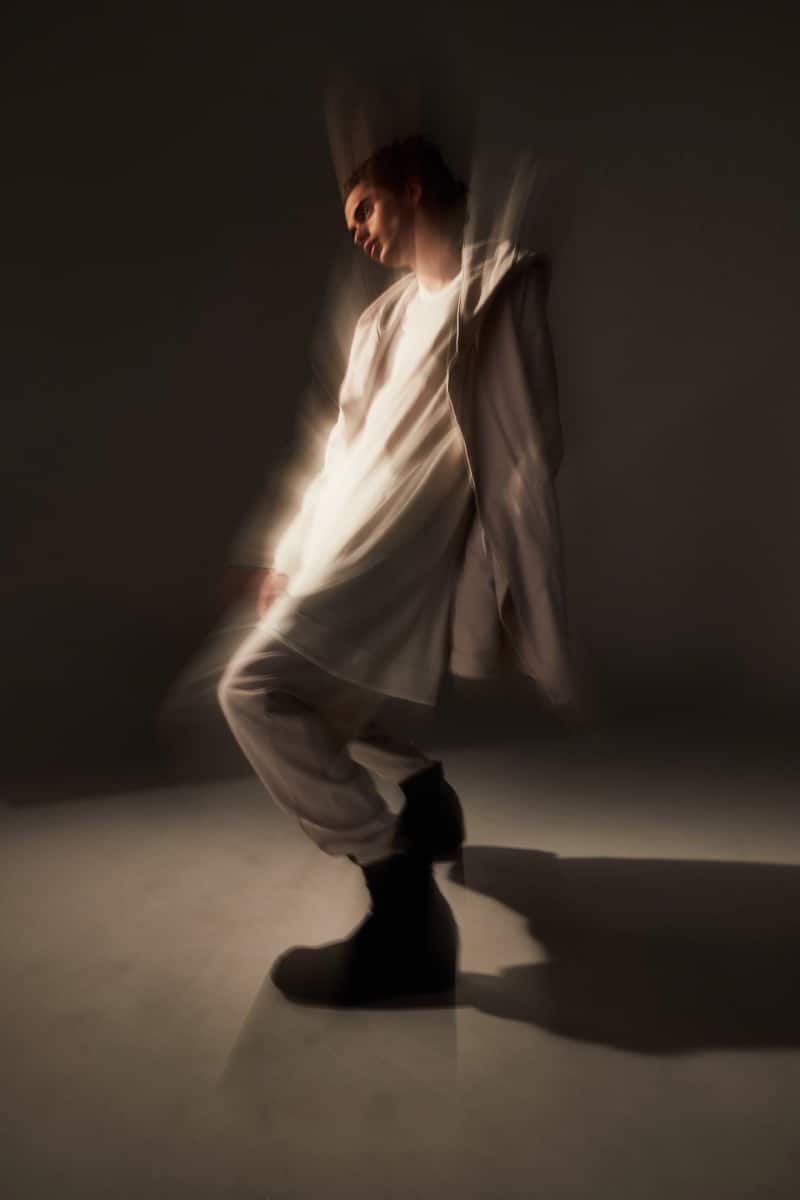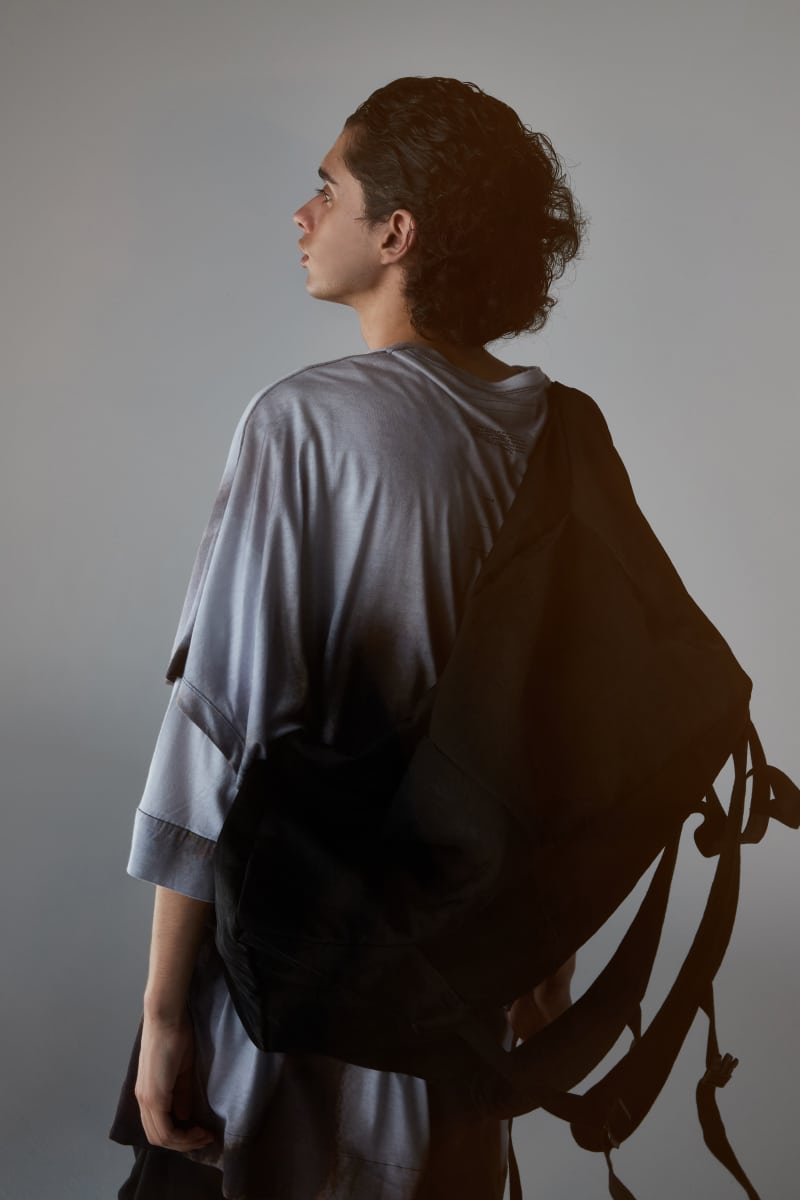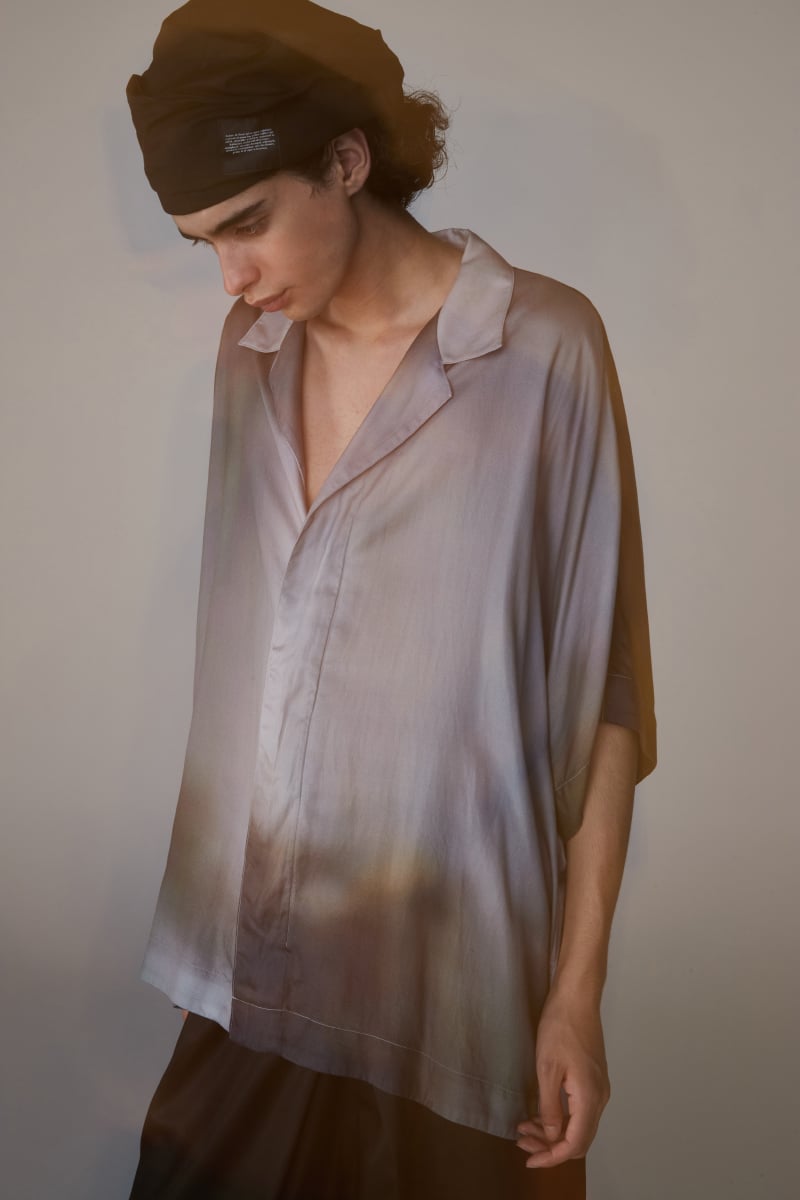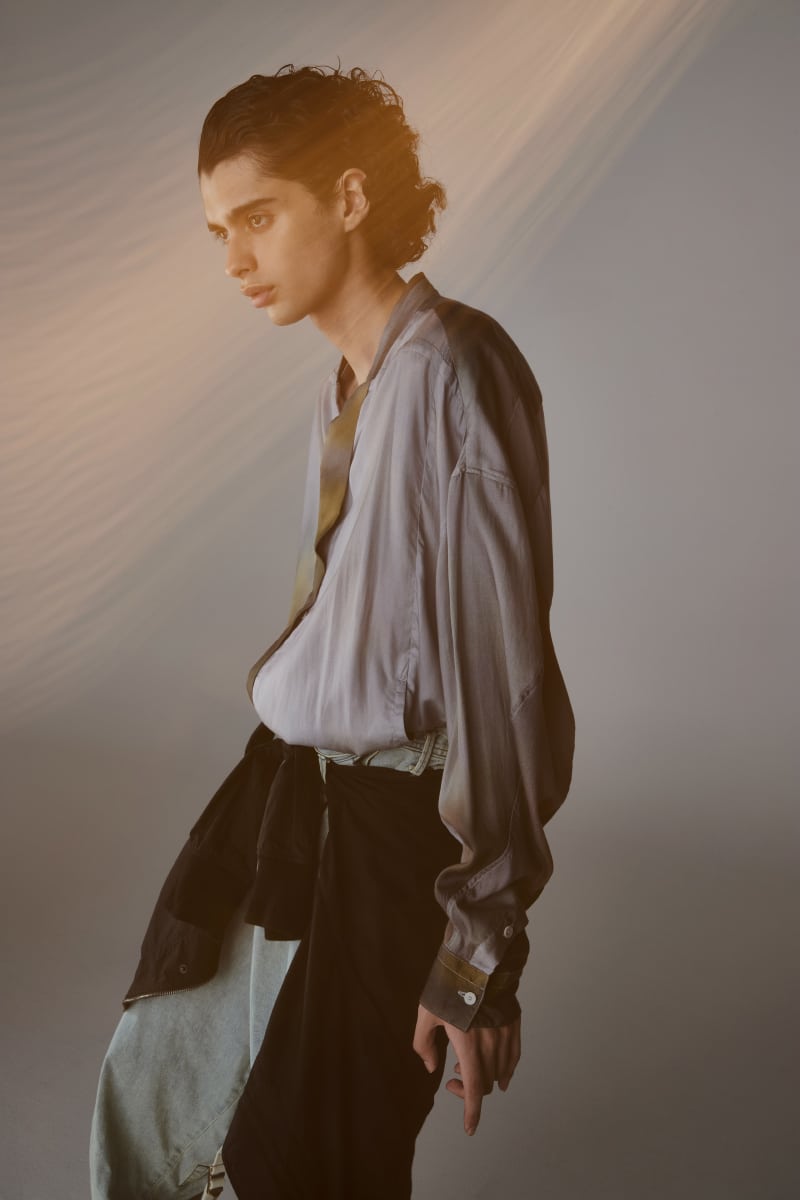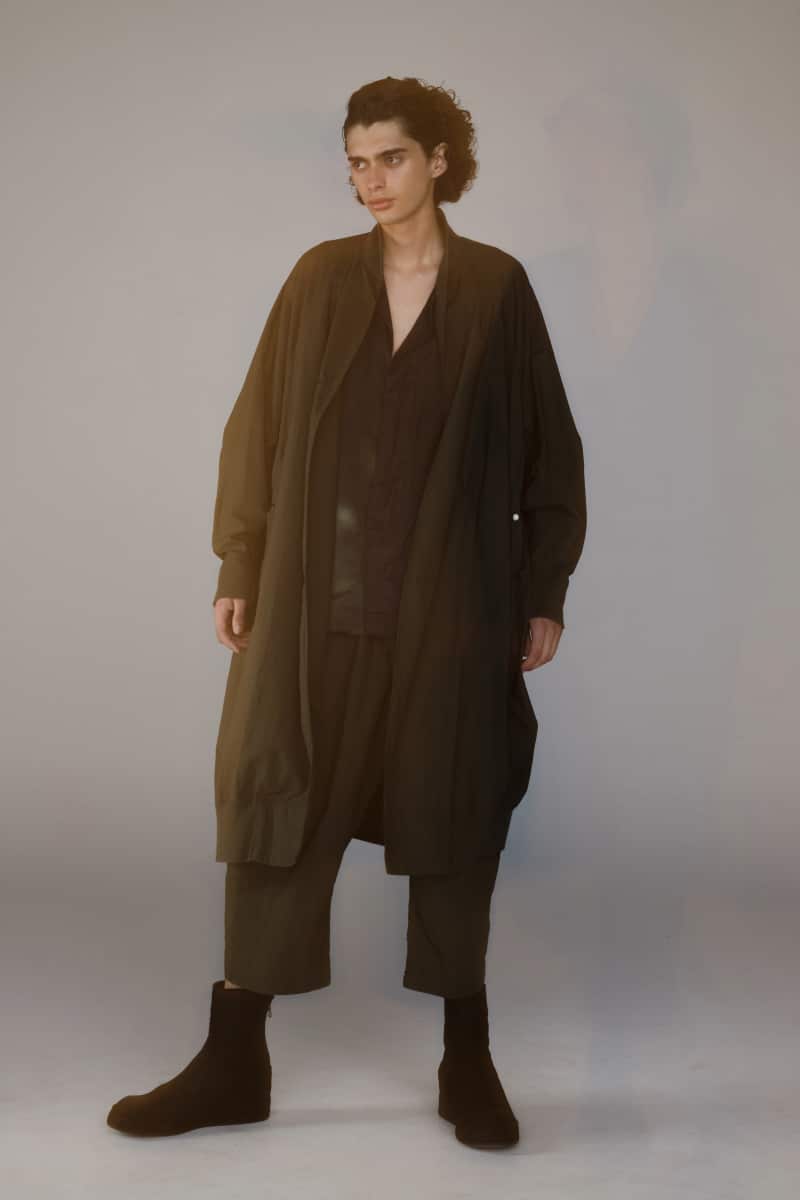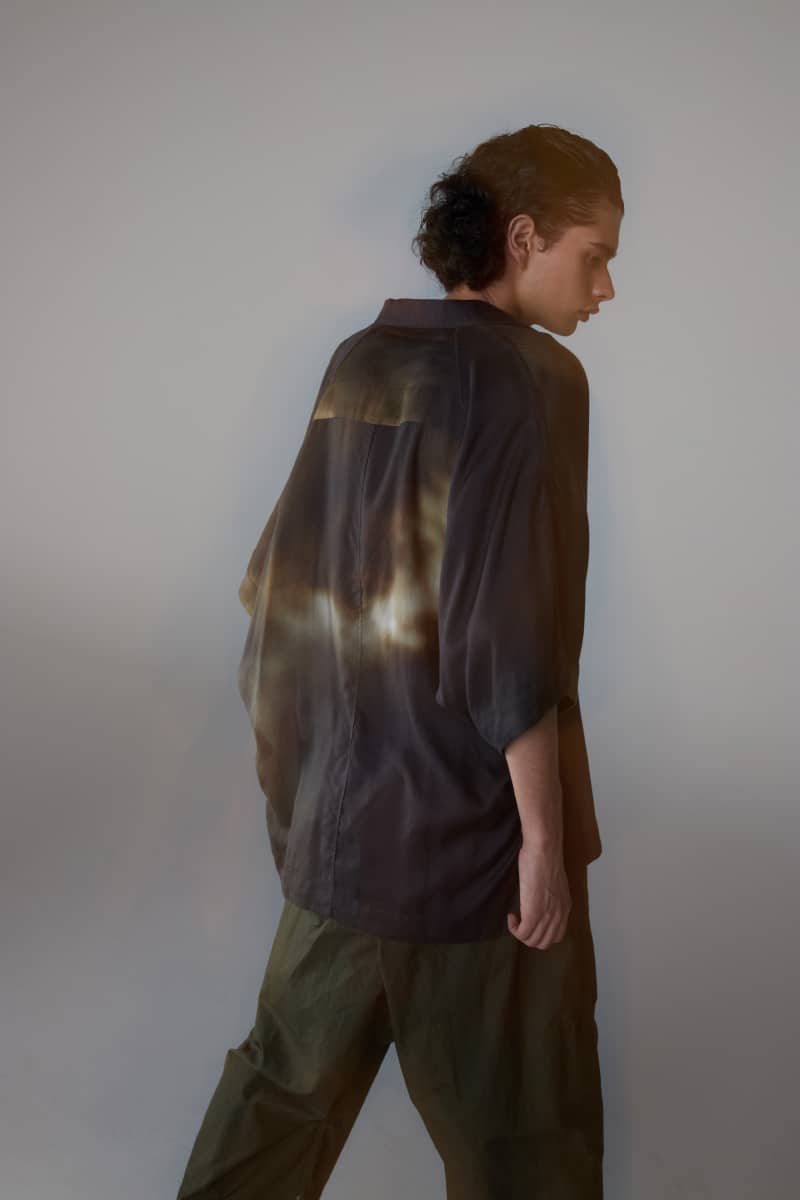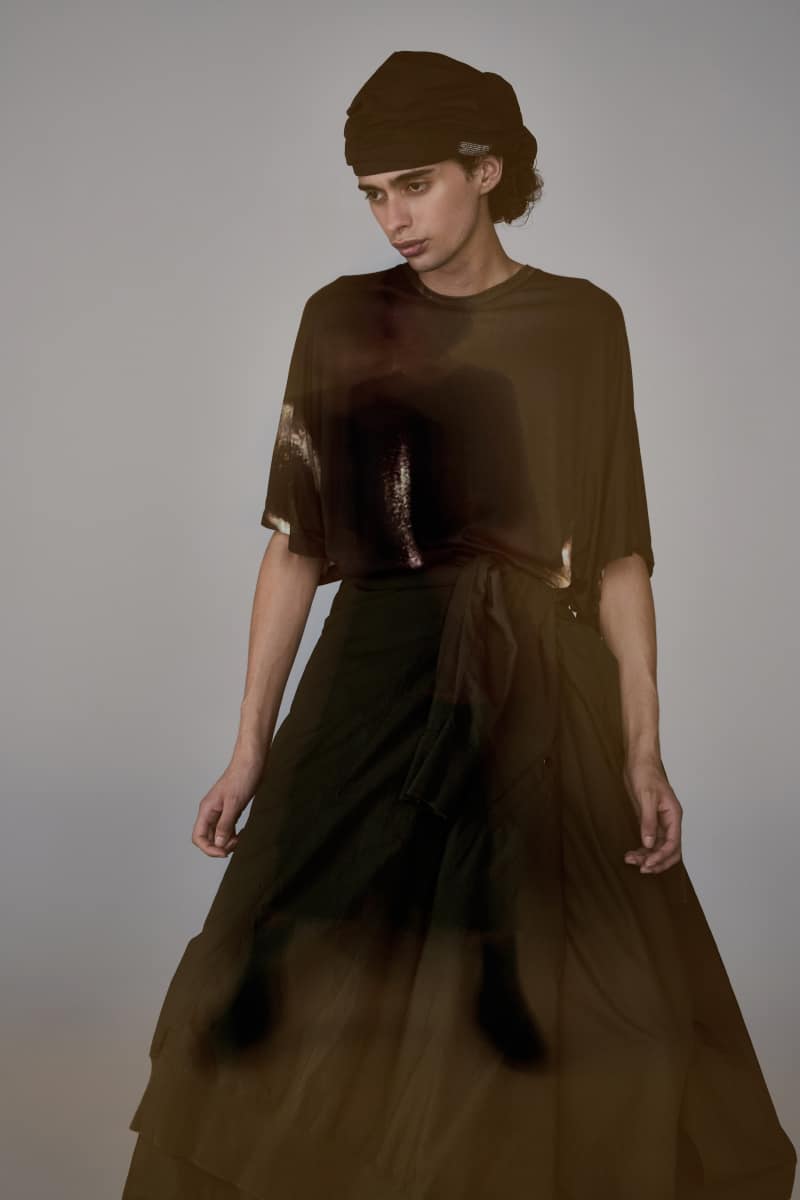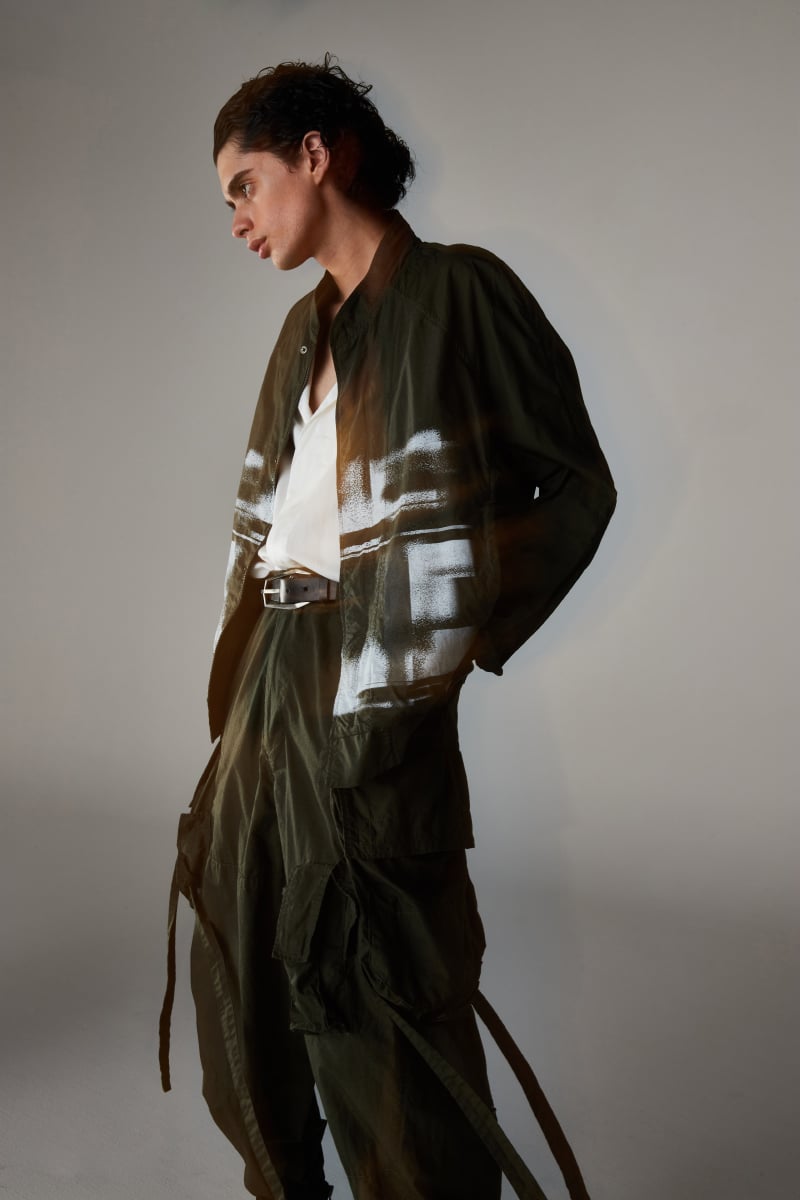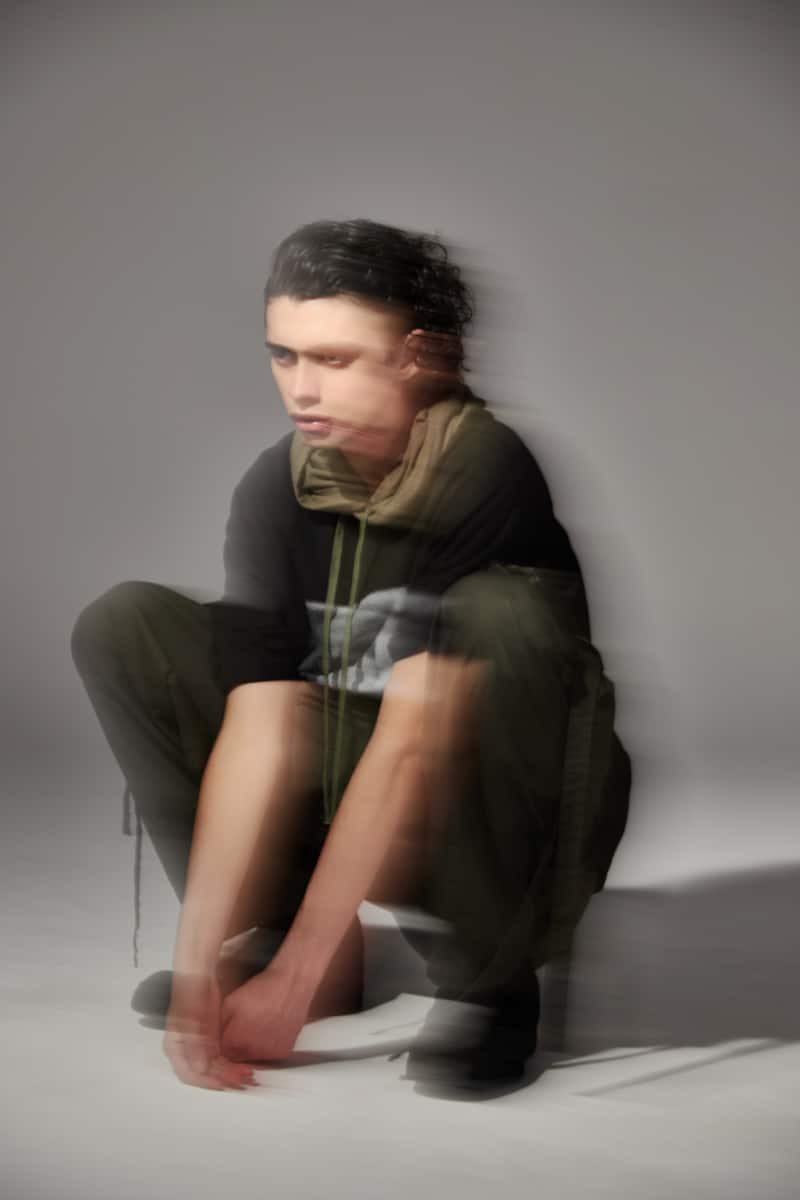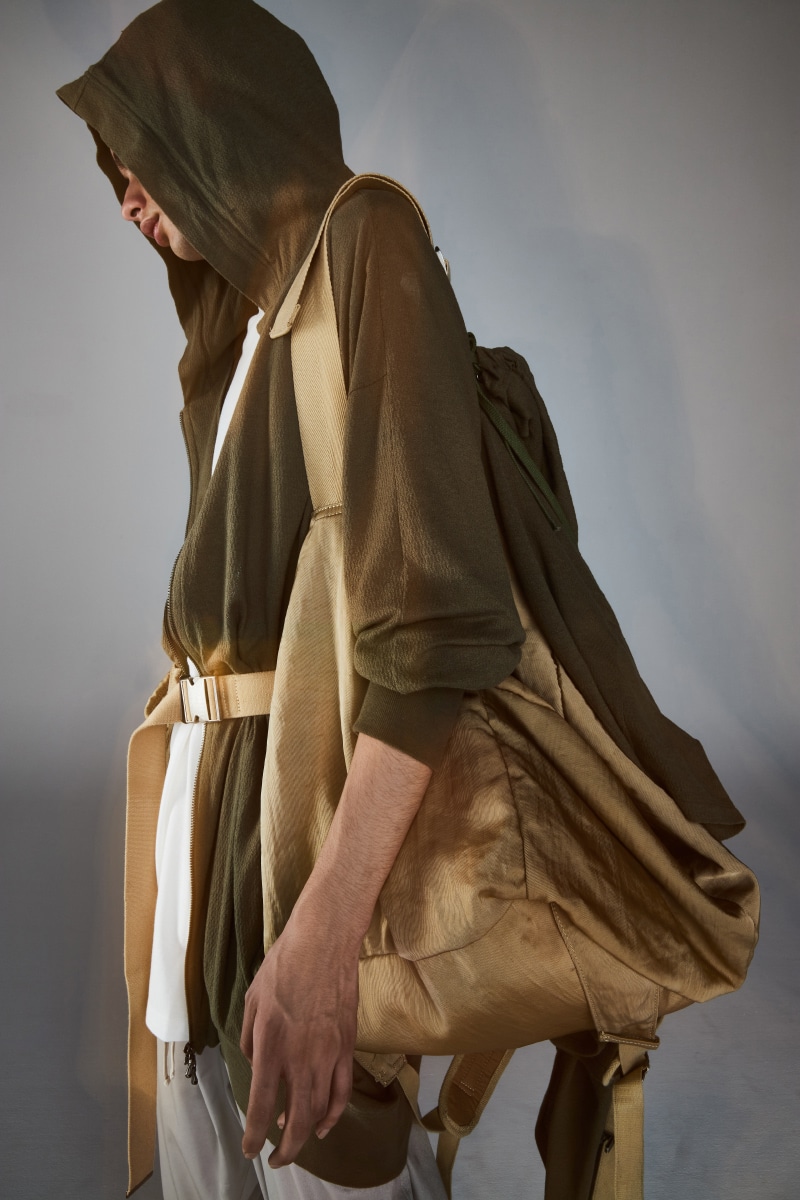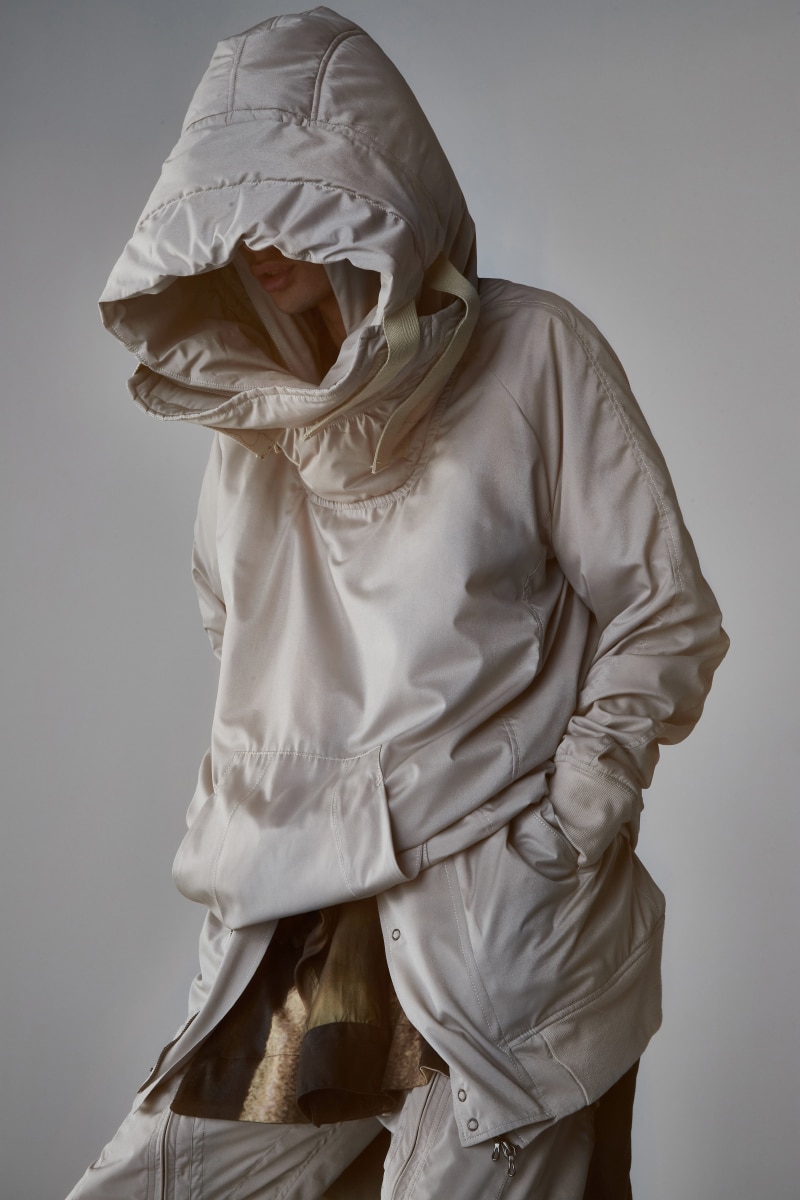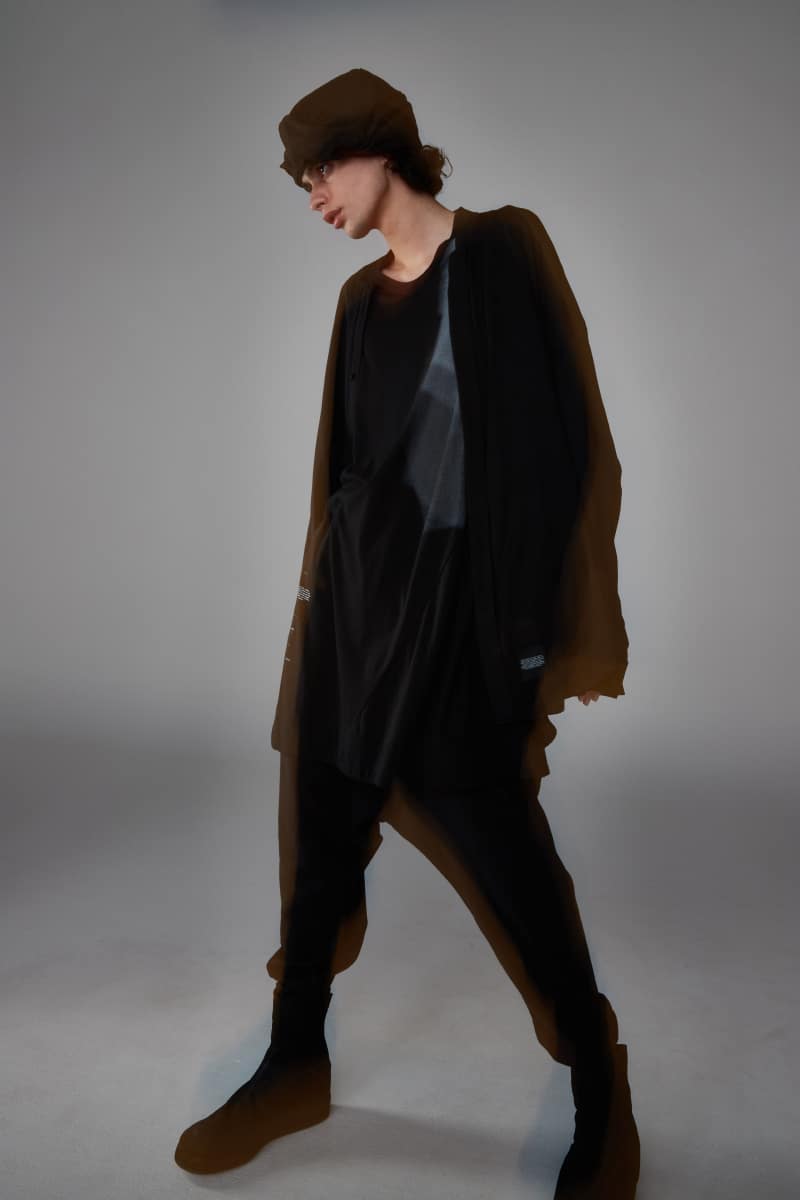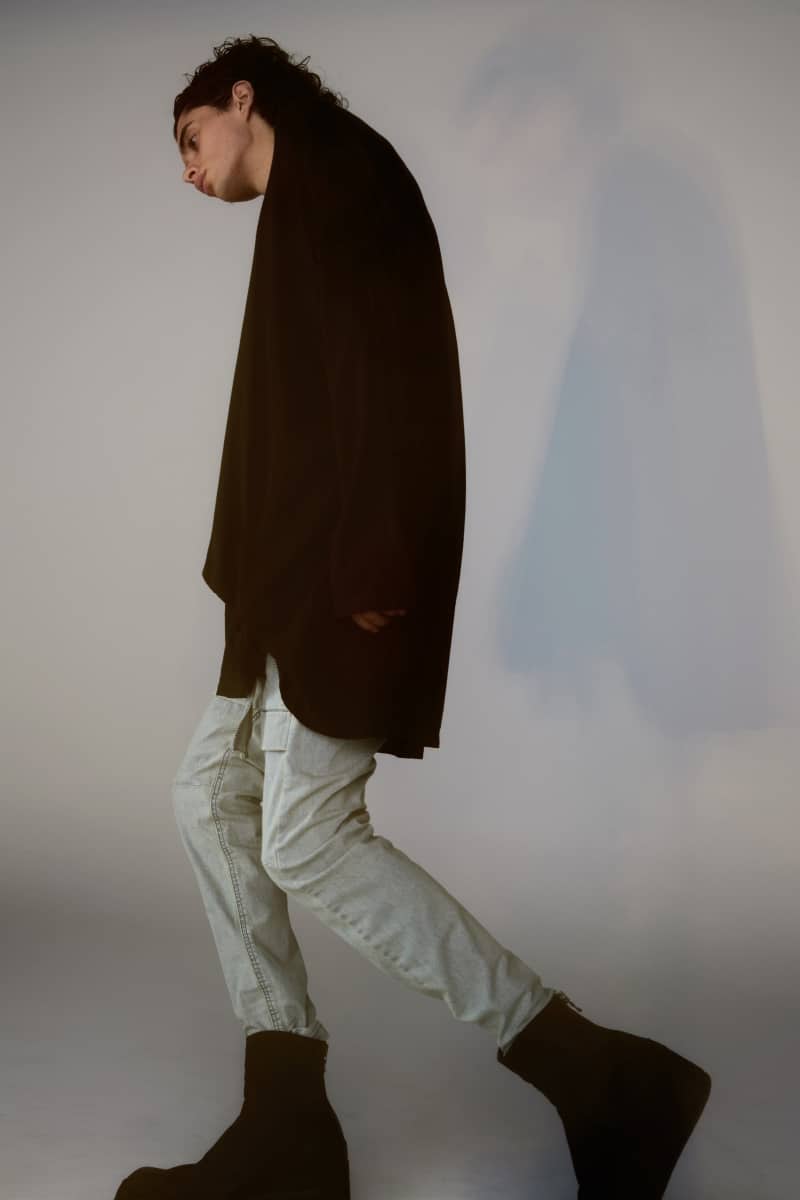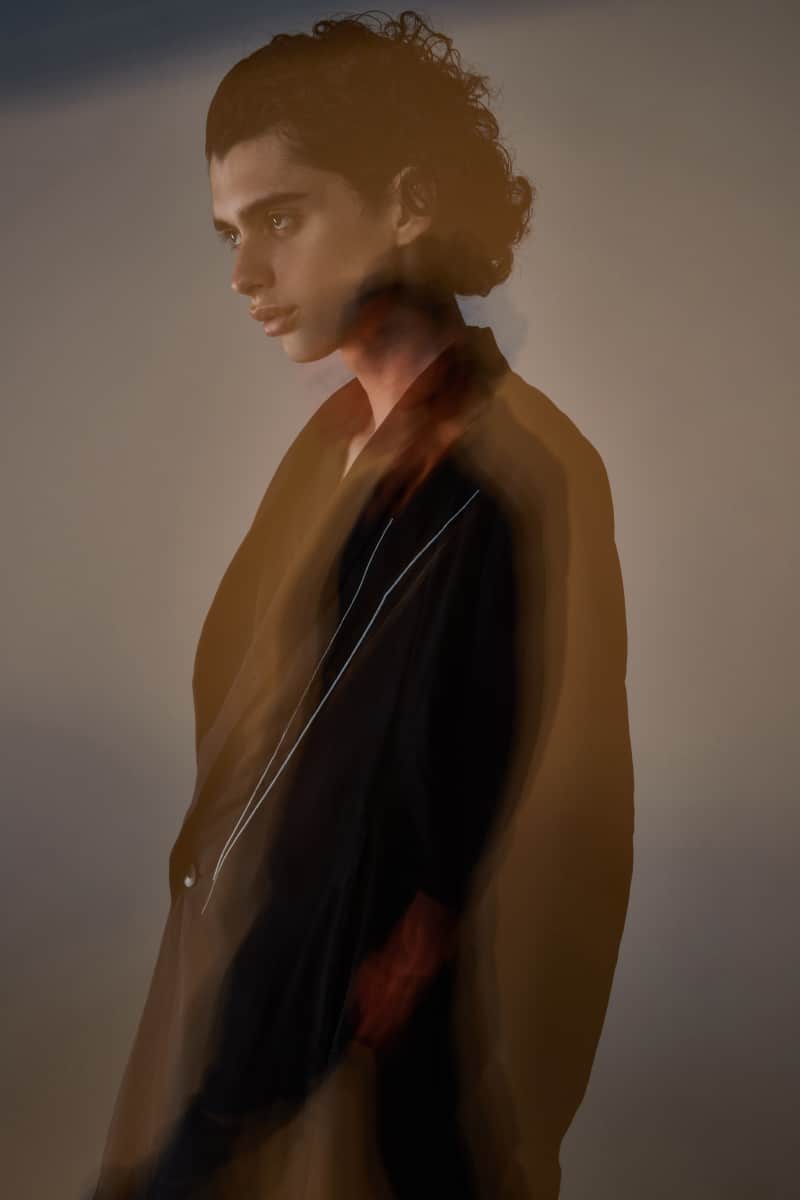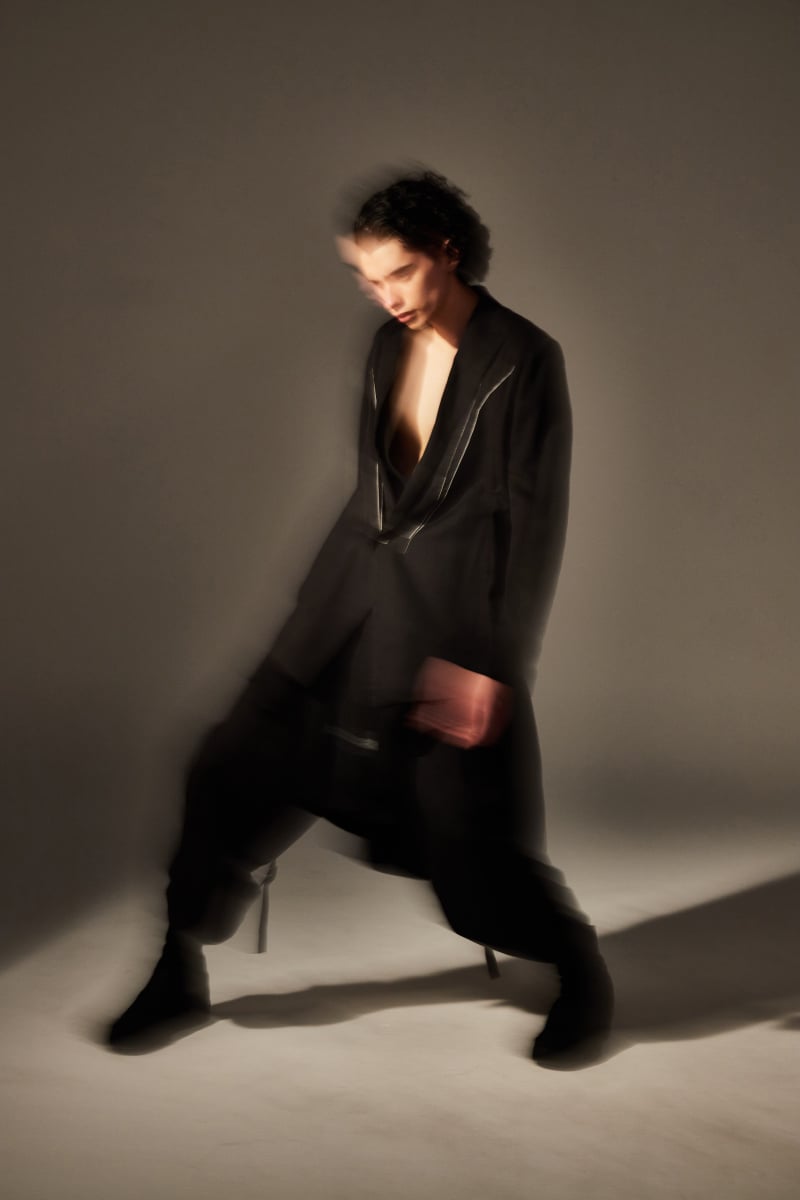 Japanese avant-garde label Julius has unveiled their Pre-Fall 2021 collection entitled [DILATED;_MMXXI] shot by Idan Barazani. Between us, the label has become something of a cult brand, that doesn't shy from using architecture as inspiration whilst colliding with the rebellious and dark, a deliberate sense of utilitarianism creates a visual thread uniting collections.
For fall we experience oversized hoods, seamless softly draped t-shirts, surprisingly romantic oversized shapes, and slightly tapered hems. Soft and structured textures create an equable mood that plays off of the hazy, burnt-like prints that appear as if from the far distance approaching. Favorites pieces include oversized bags, belt buckles as if stolen from an abandoned amusement park, interpreted hood down coat, dark olive greens, clinical whites, and softer winter whites.
While components of madness and pain usually run throughout Julius collections in solitude with blacks and greys, [DILATED;_MMXXI] feels quite optimistic and protective, in the madness of today.
Credits
Photographer: Idan Barazani (@meltdowndotcom)
Stylist: Tatsuya Shimada (@tatsuyashimada1984)
MUAH: Yutaka Kodashiro (@kodashiro)
Casting & Production: TAKA (@takaresaka) Alter (@yourlifealter)
Creative Direction: BABYLON (@babylon)