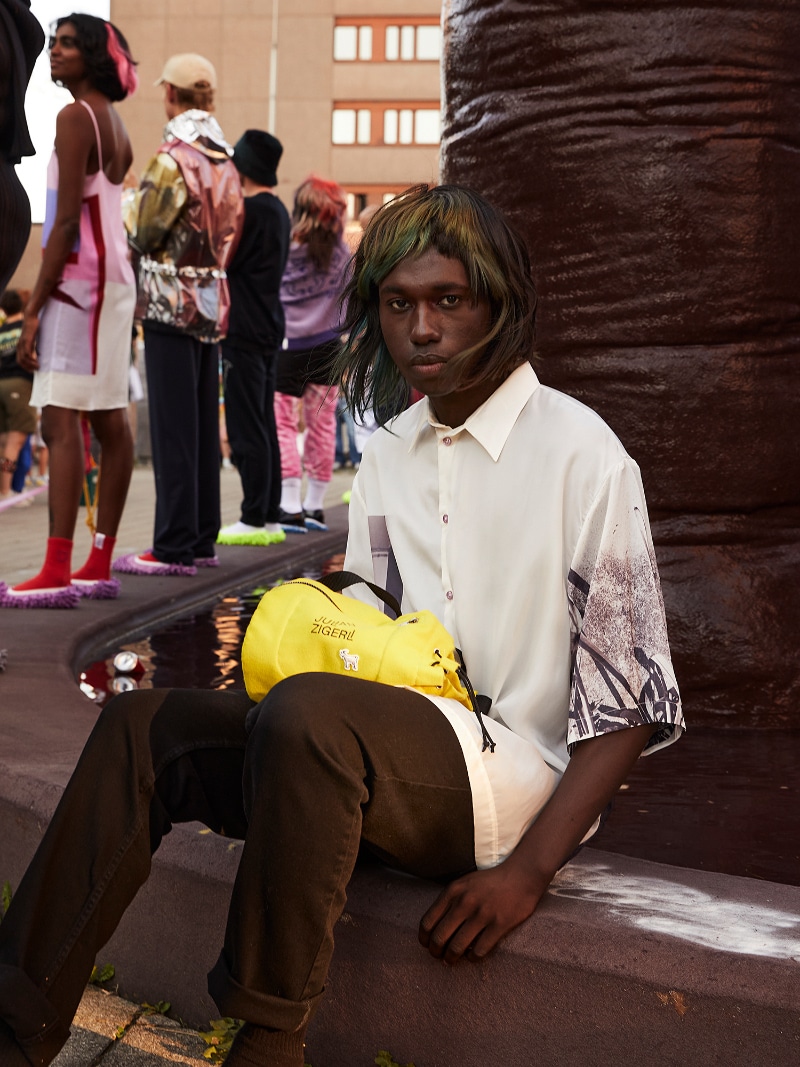 Julian Zigerli unveiled the "Hard 1-4" collection in Zurich.
This is the four-part collection that has been published every few months since FW20 and was created in collaboration with the artist Shirana Shahbazi.
The colloquially so-called Hard Towers are the namesake of the collection and the home of Shahbazi and Zigerli. The residential complex, actually named "Hardau II", was completed in 1978 and is located in the center of District 4 in Zurich. In 2021, after decades of bad reputation, the four residential high-rise buildings are forming a popular and lively village in the heart of the city. A diverse pulse of the city.
"Friend, stranger, high, low, straight, curvy, colorful, simple, graphic, vague. No beginning and no end, no above and below. A flourishing life full of contrasts and diversity. With chalk hearts on the ground, which marked the runway, Hardau, the source of inspiration also became the location for the show."
The cross-generational cast, which consisted of models, neighbors, artists, Julian's ballet teacher and Shirana's daughter, presented the Hard 1-4 collection on Saturday, September 4th, not only to the invited guests, but also to the residents of the hard towers.
Take a look at the collection shot by TobyST below: