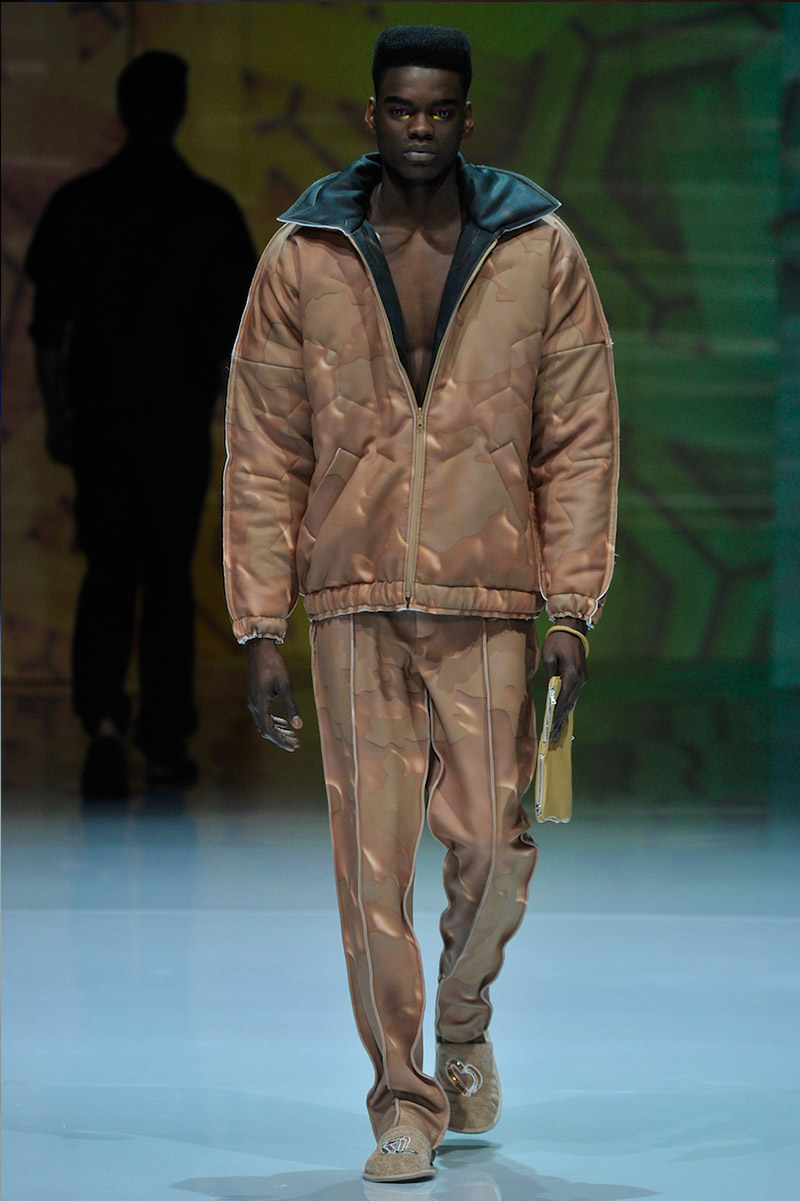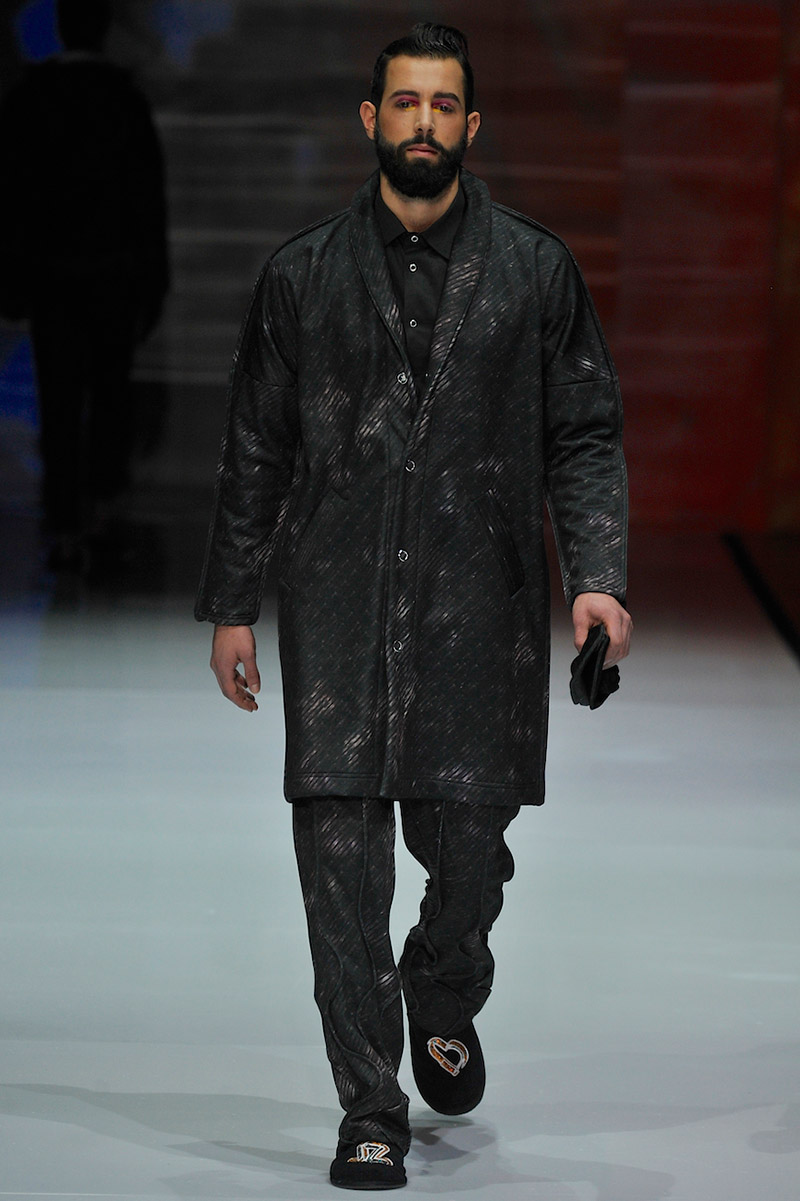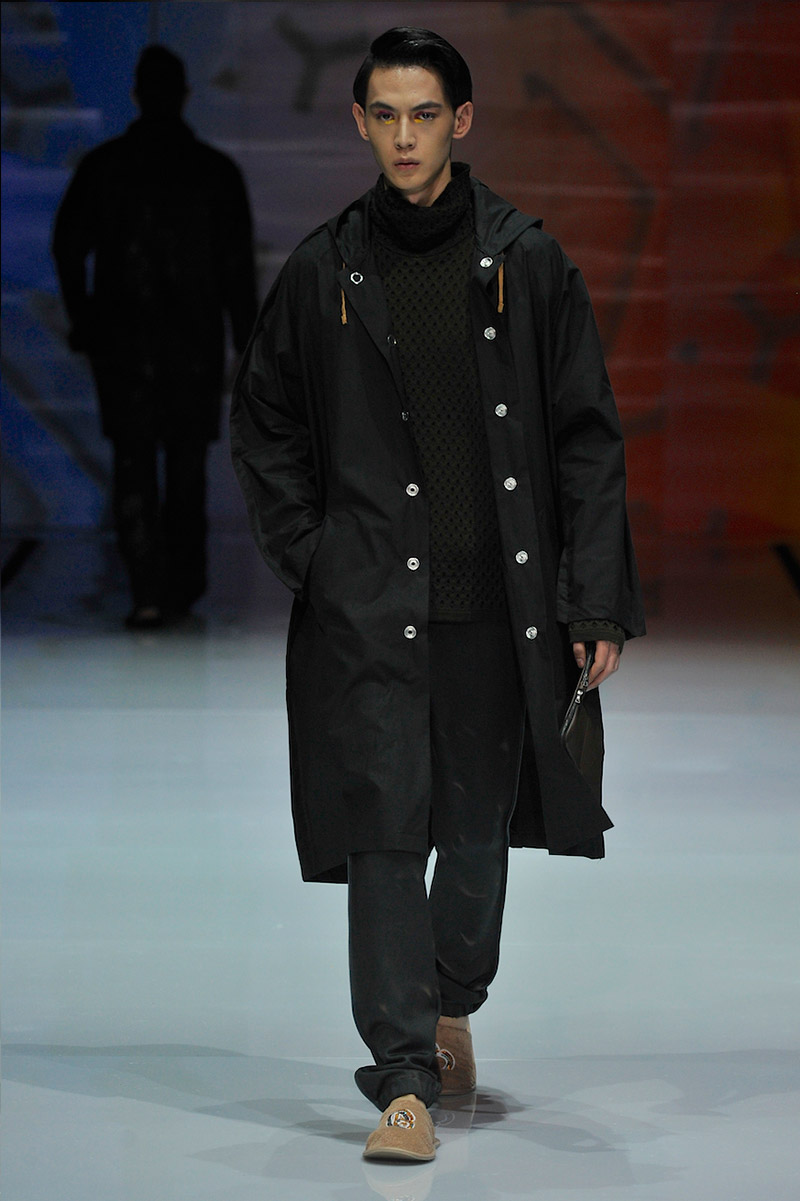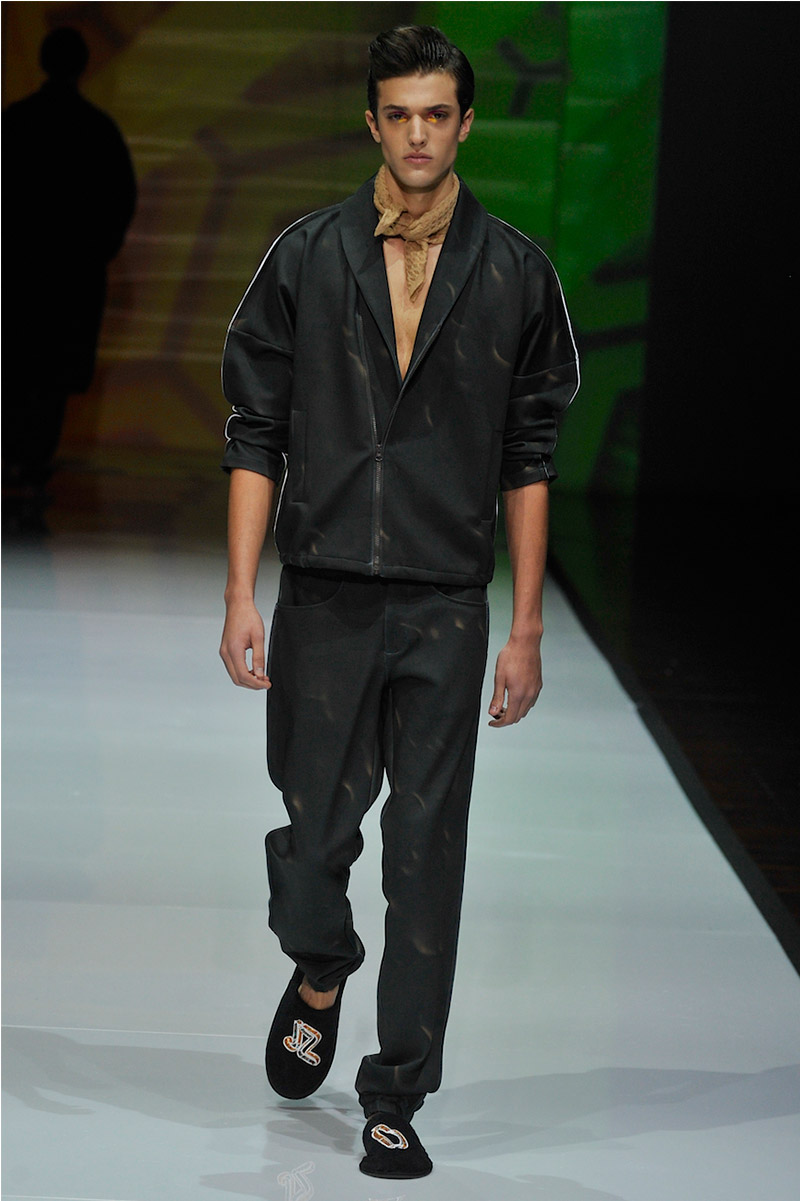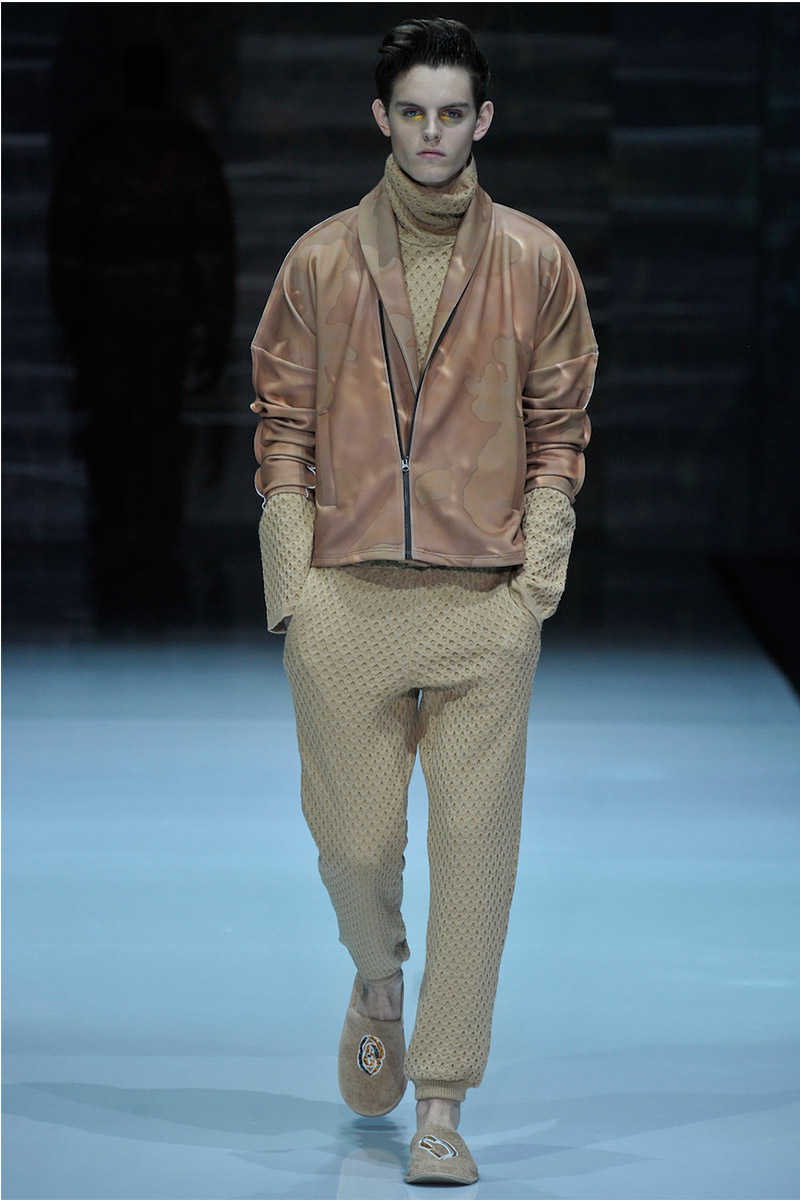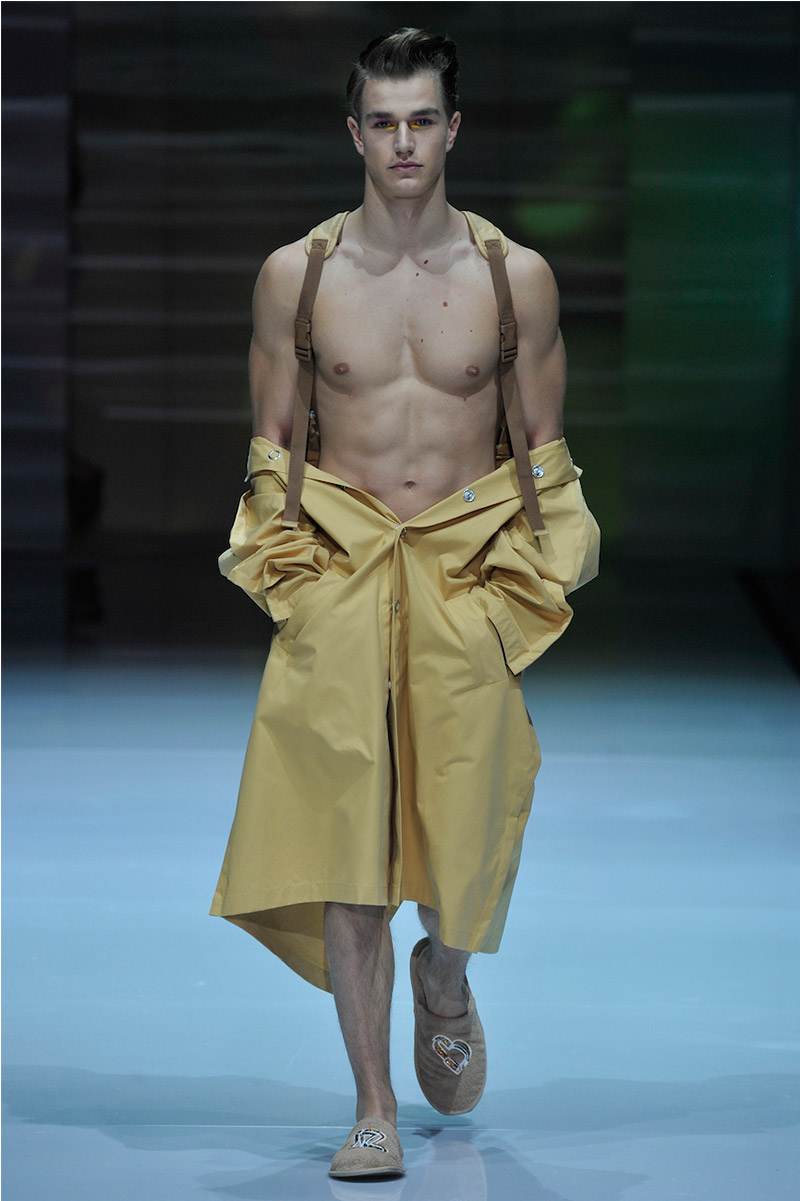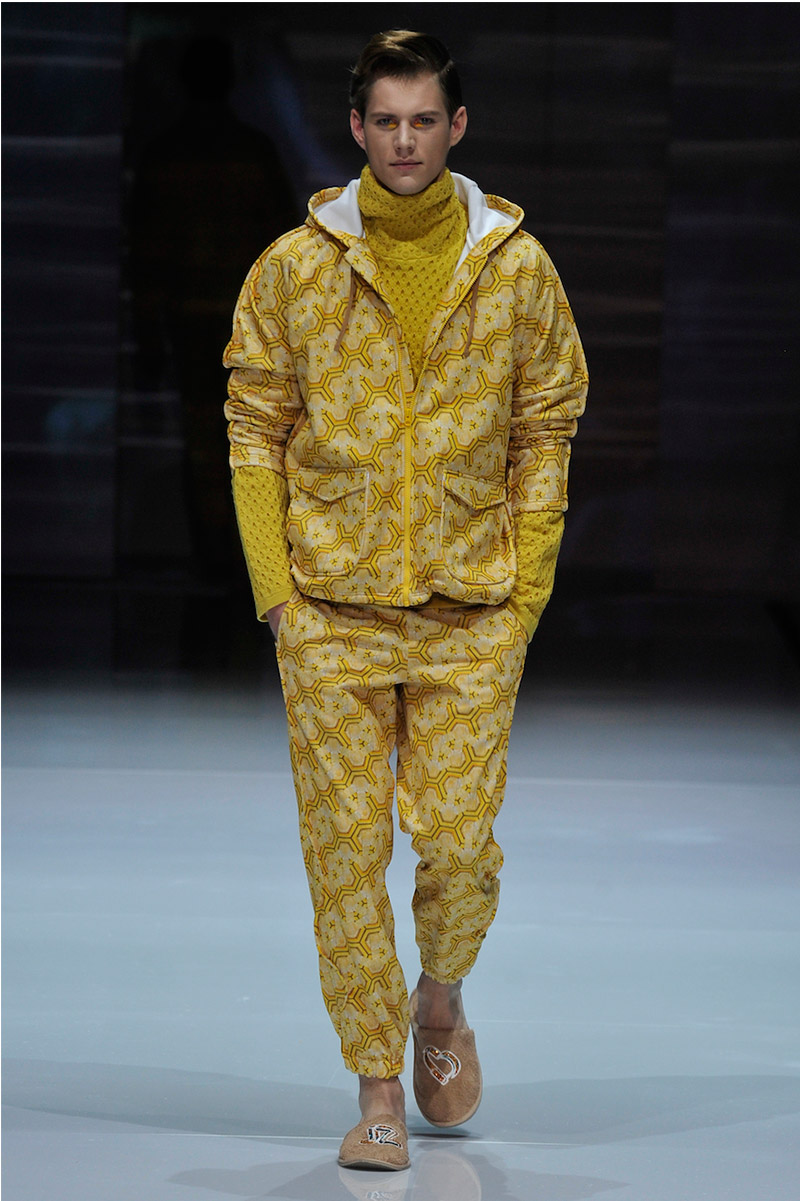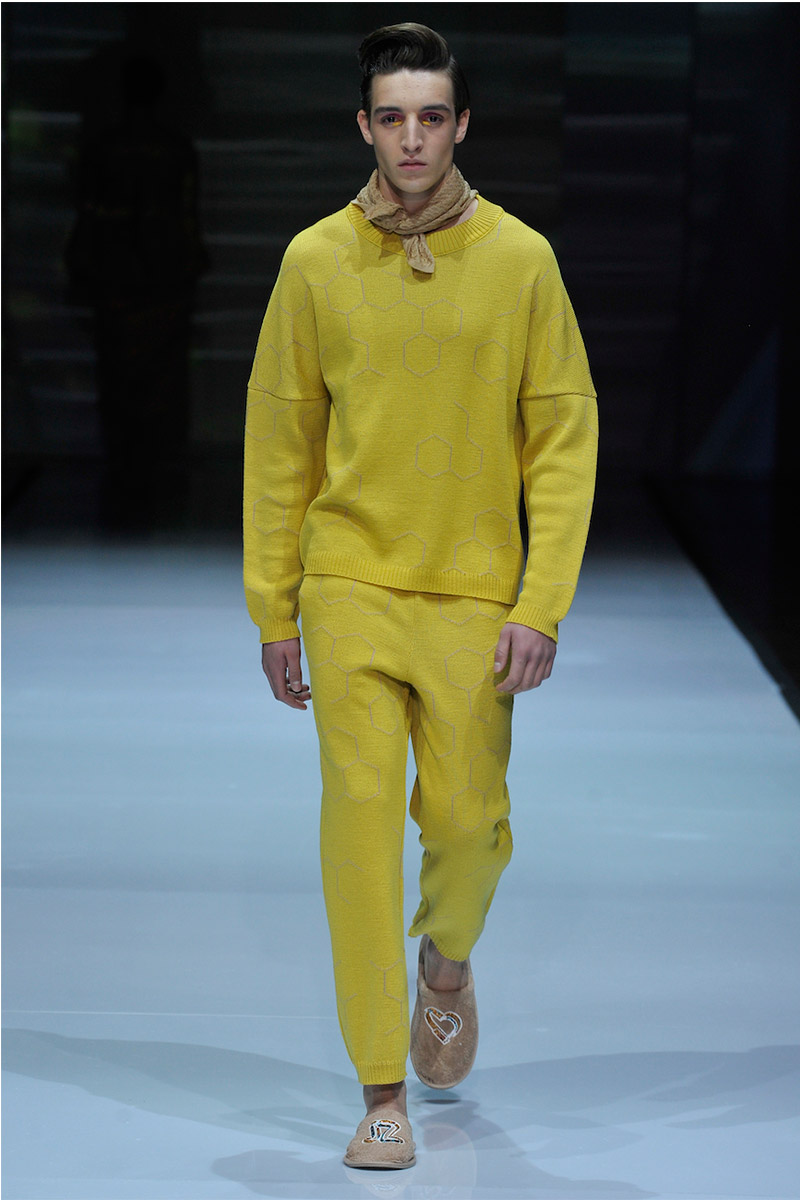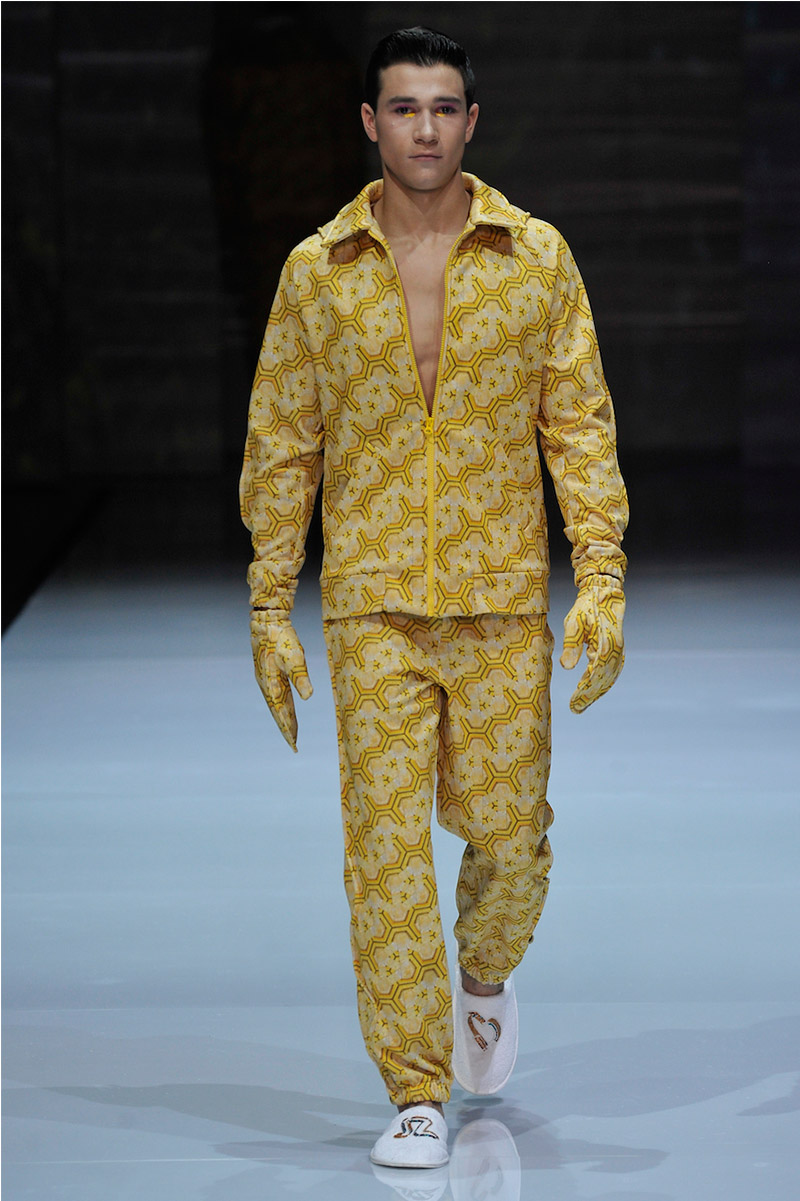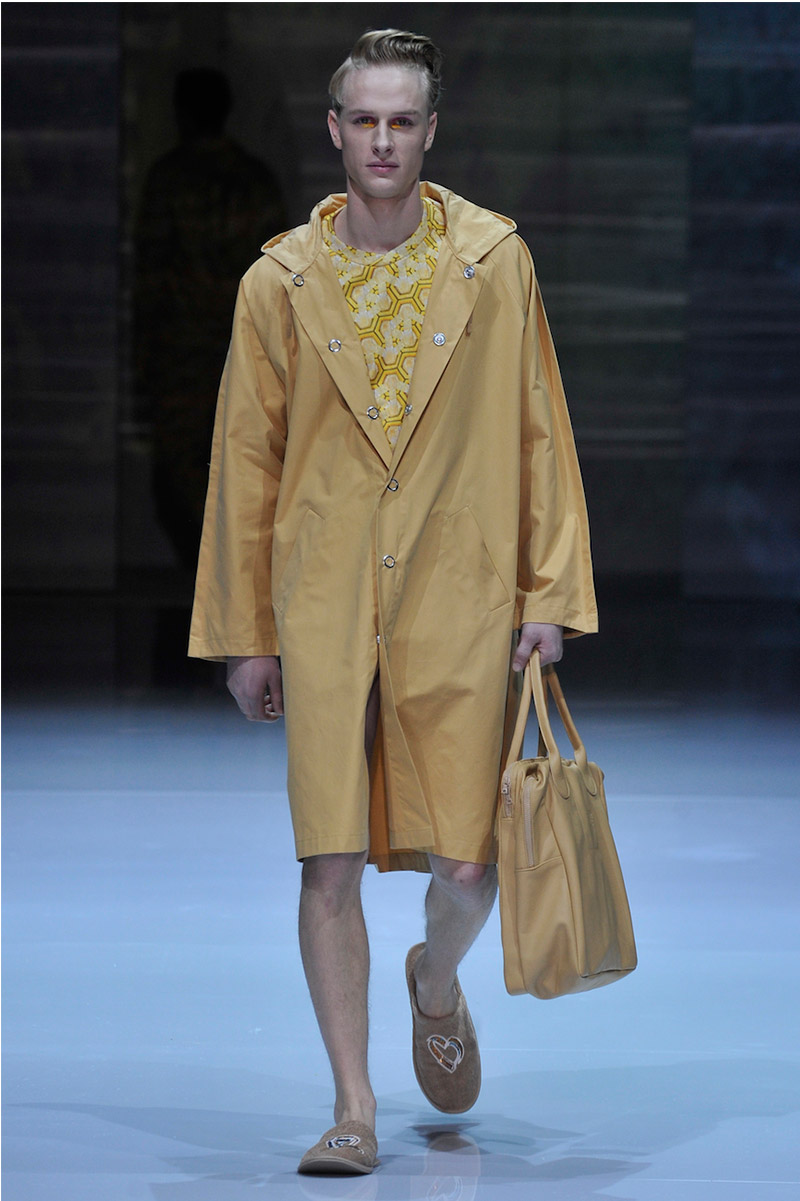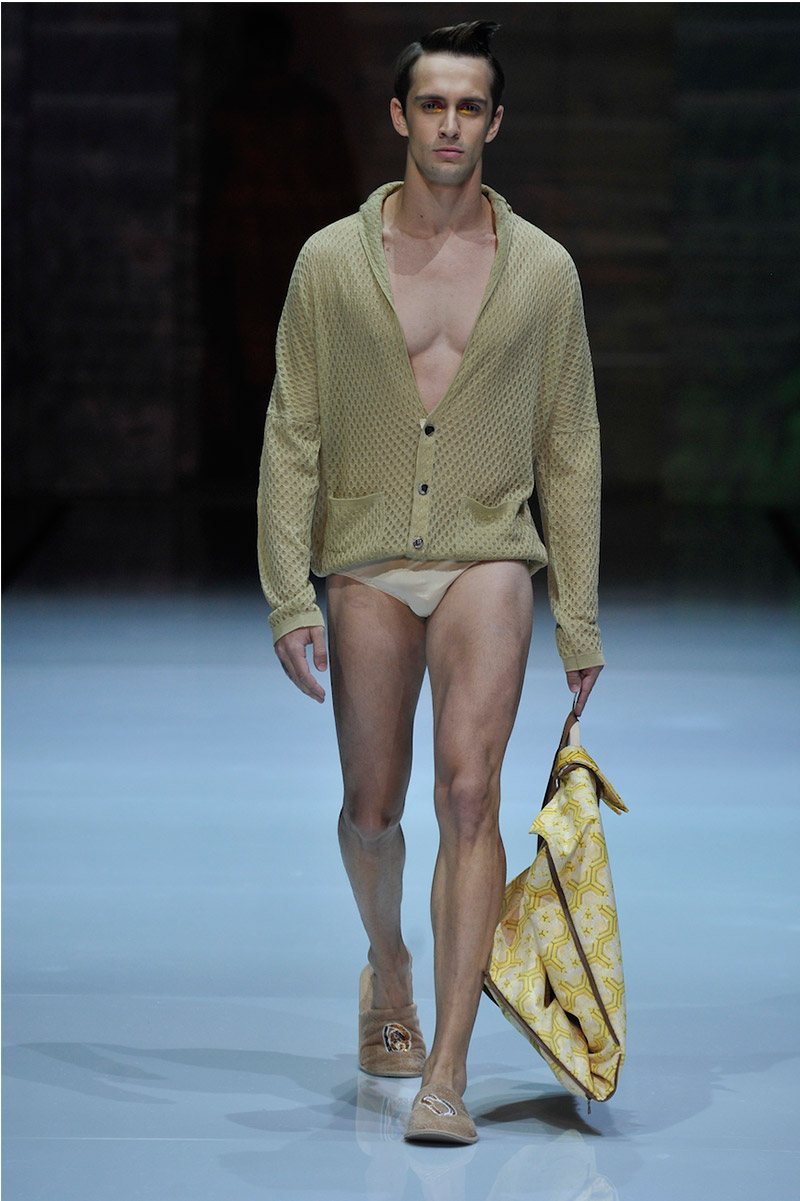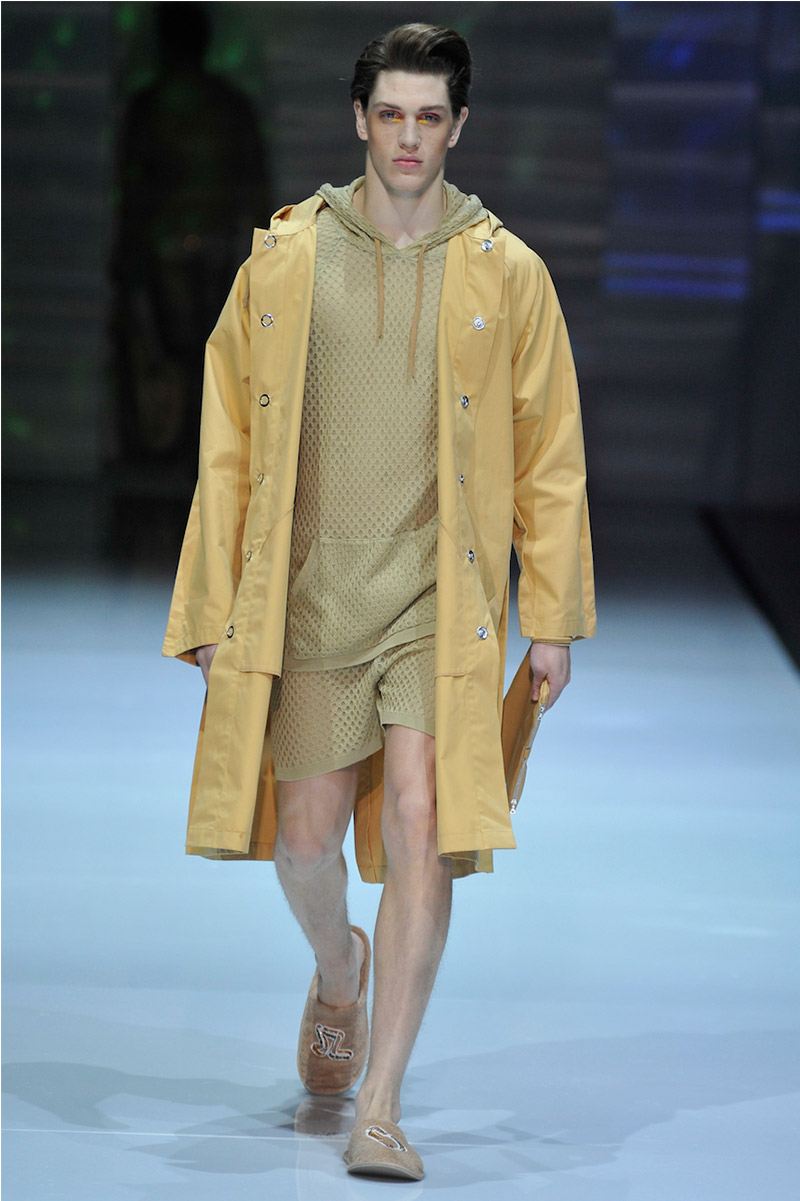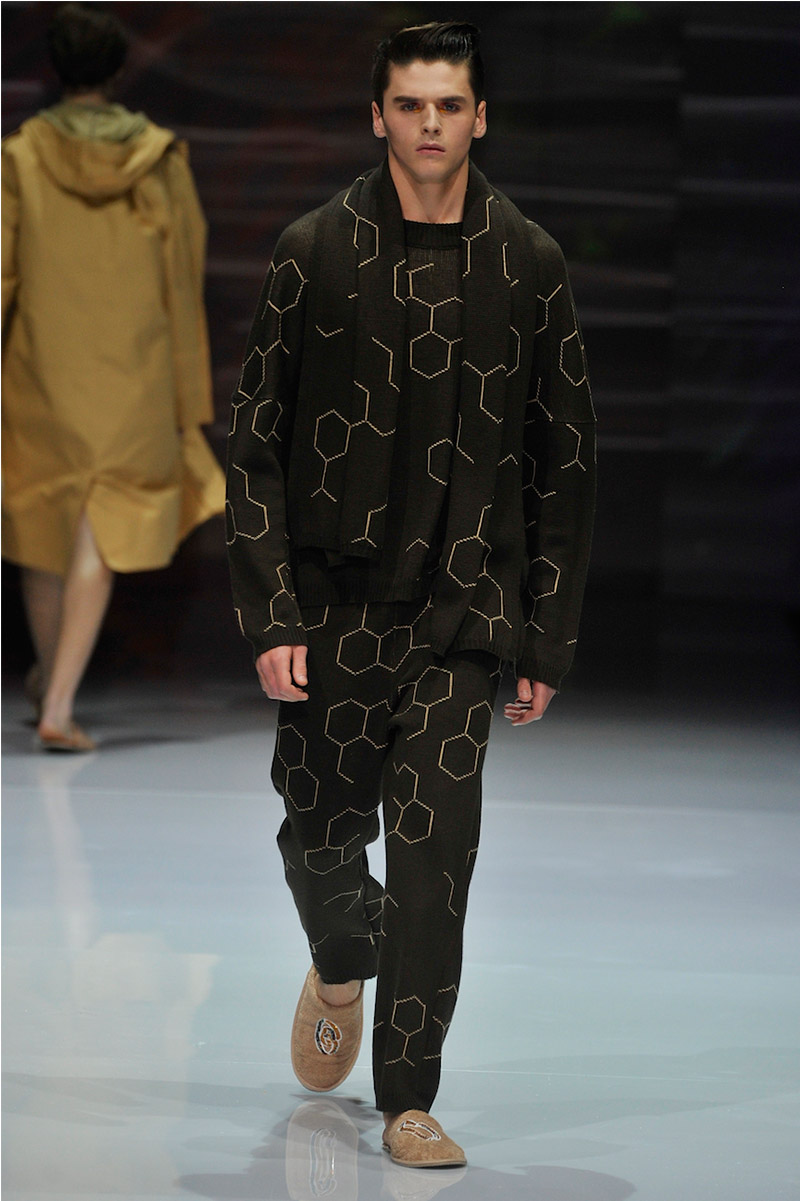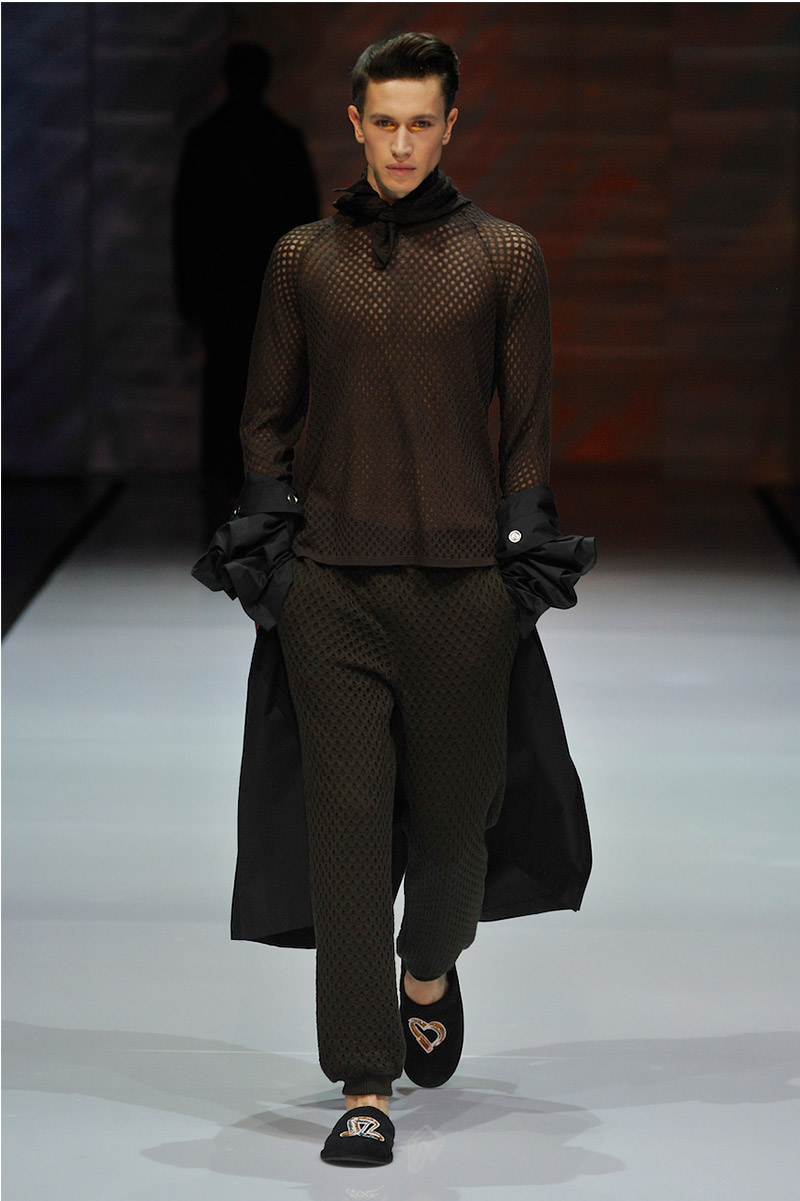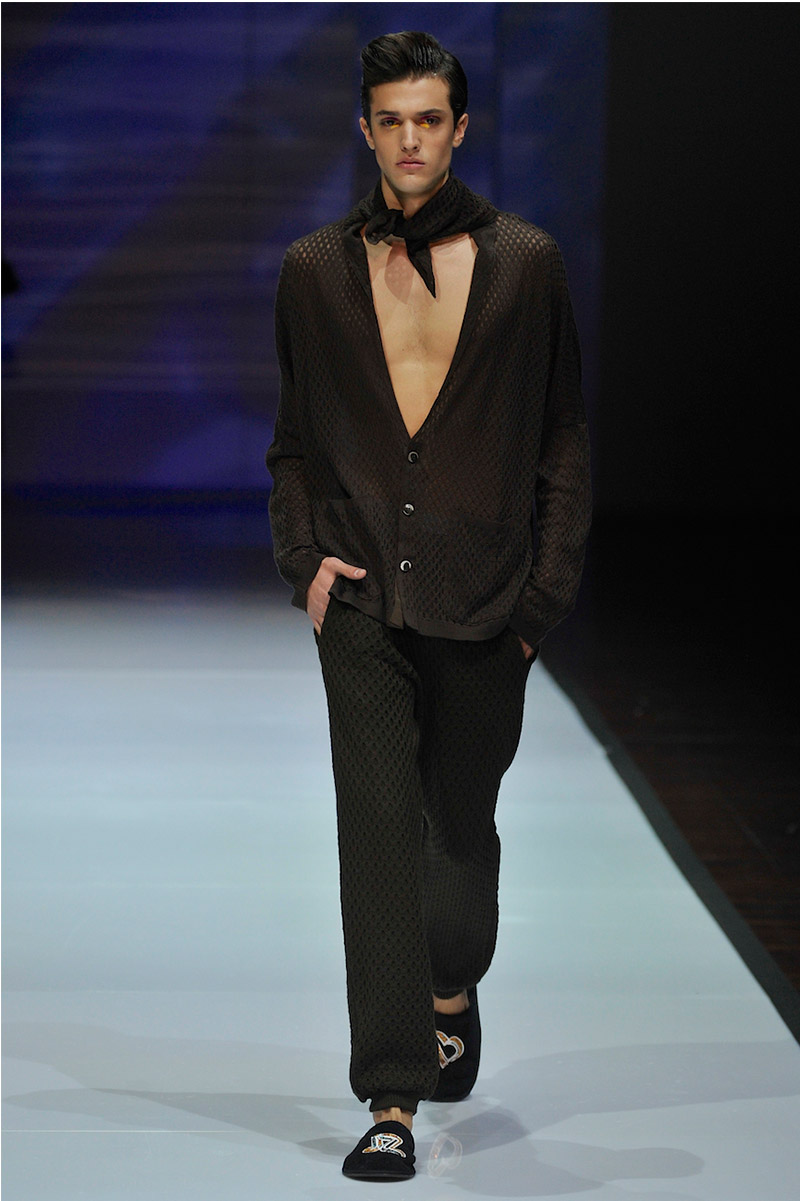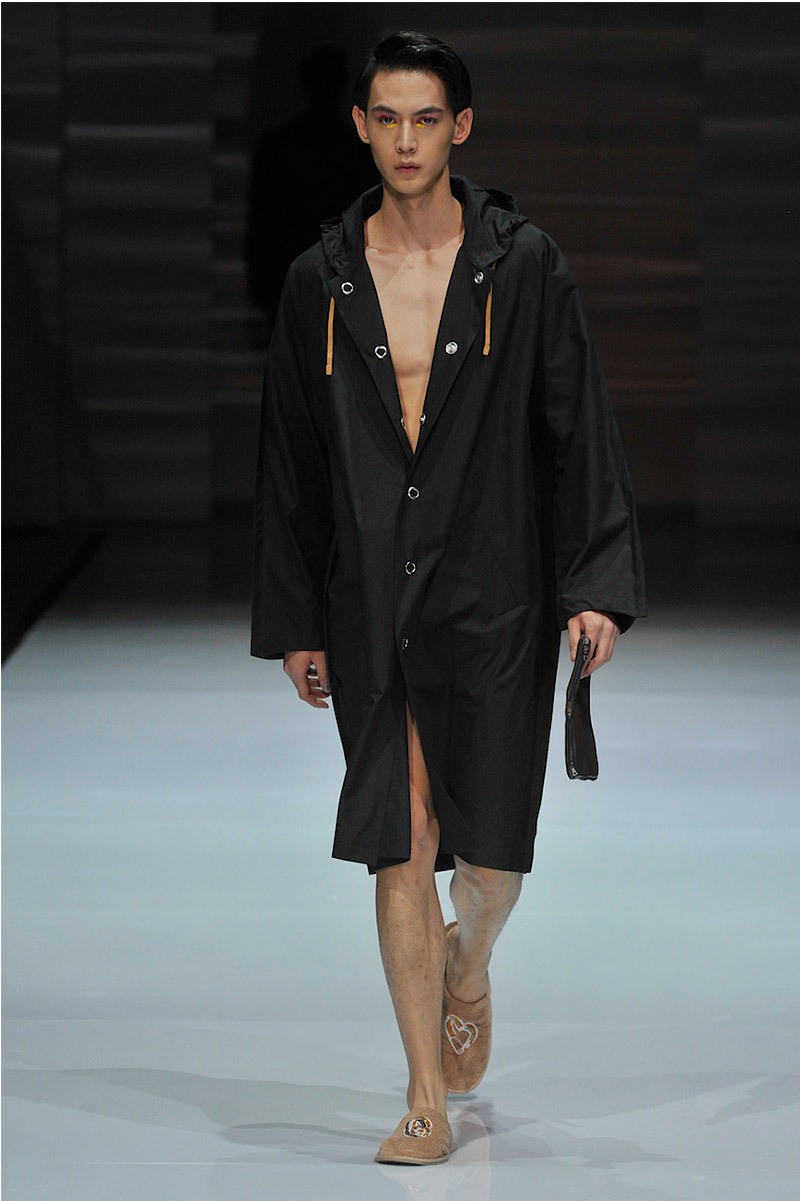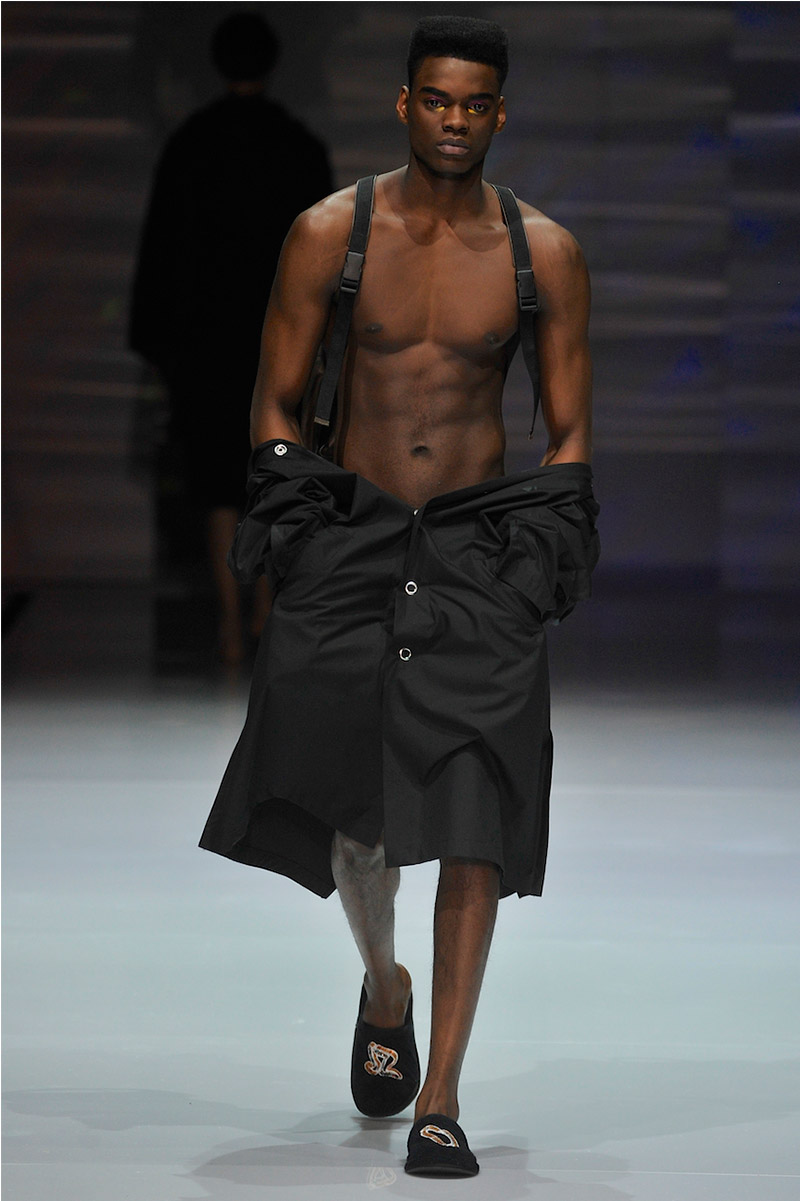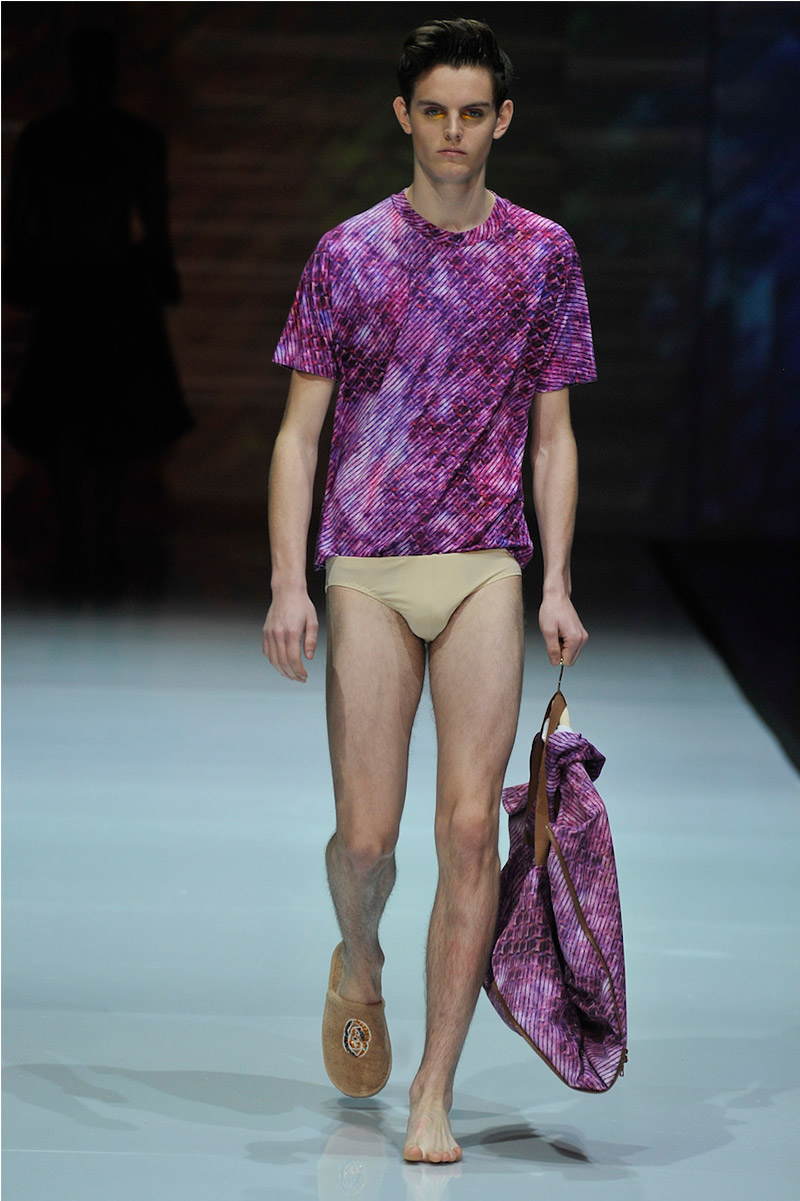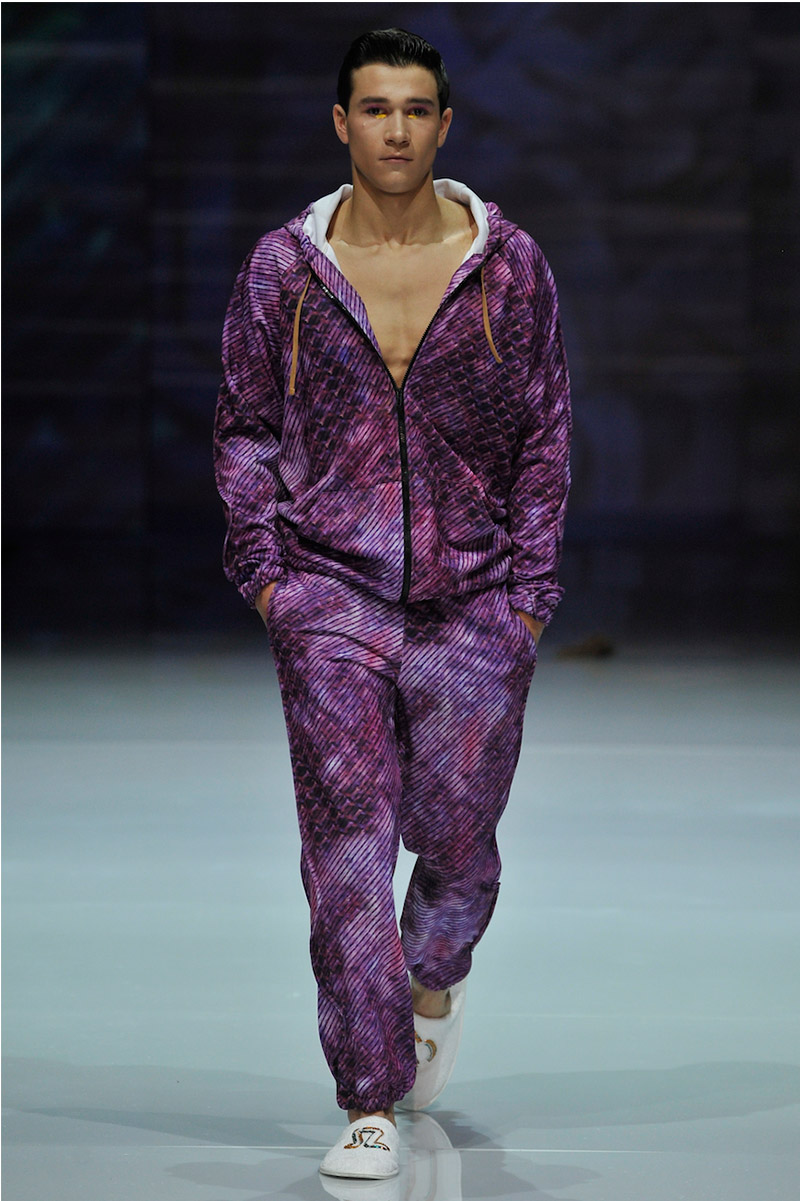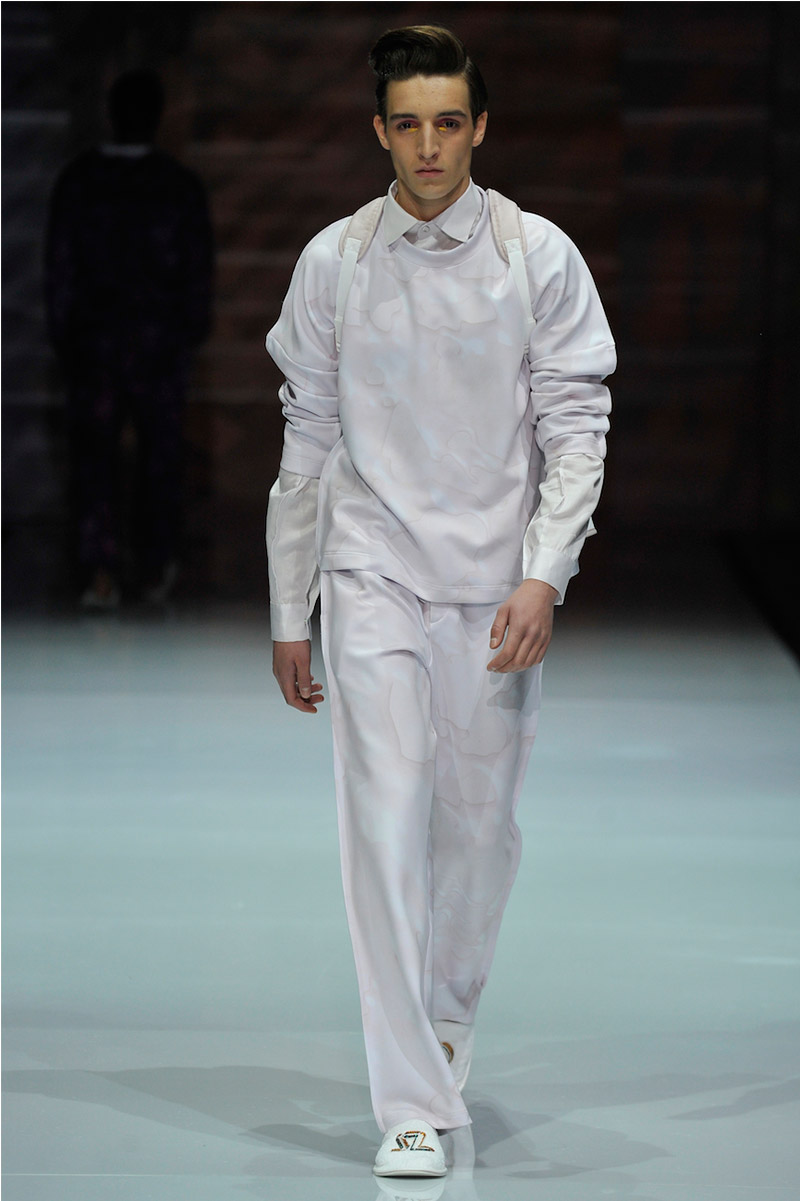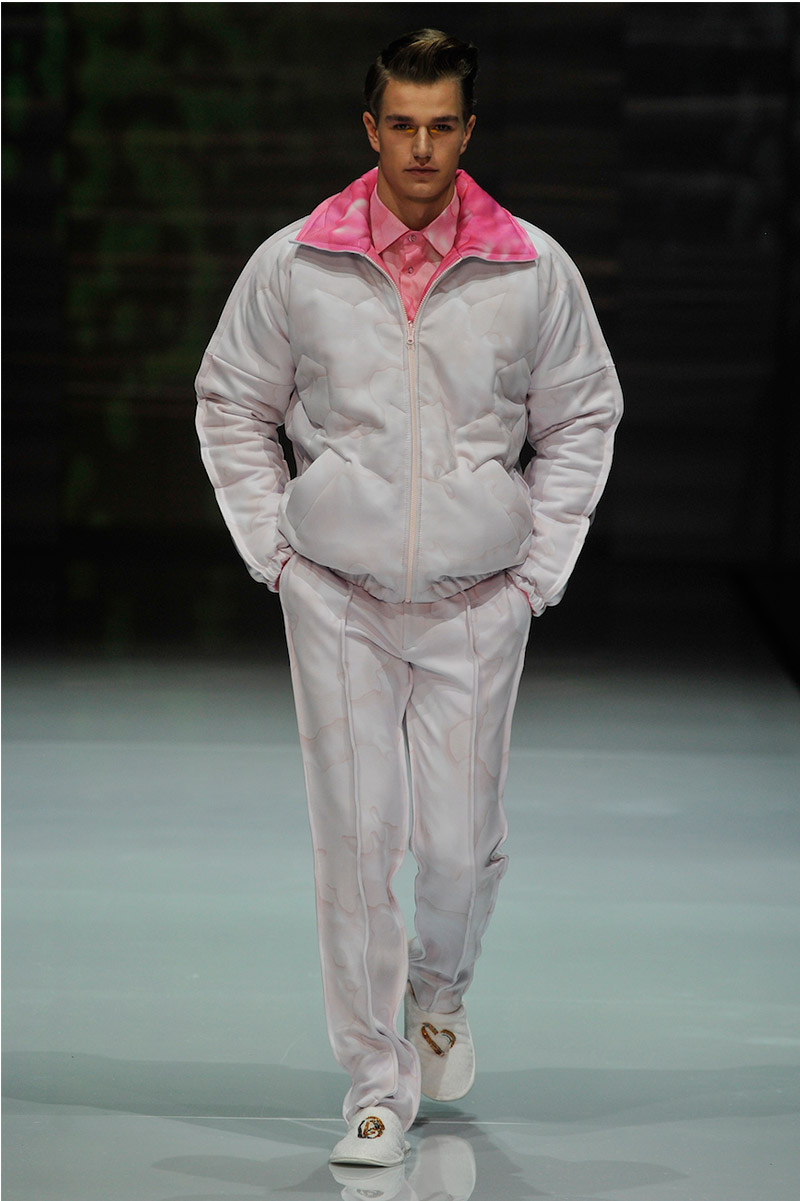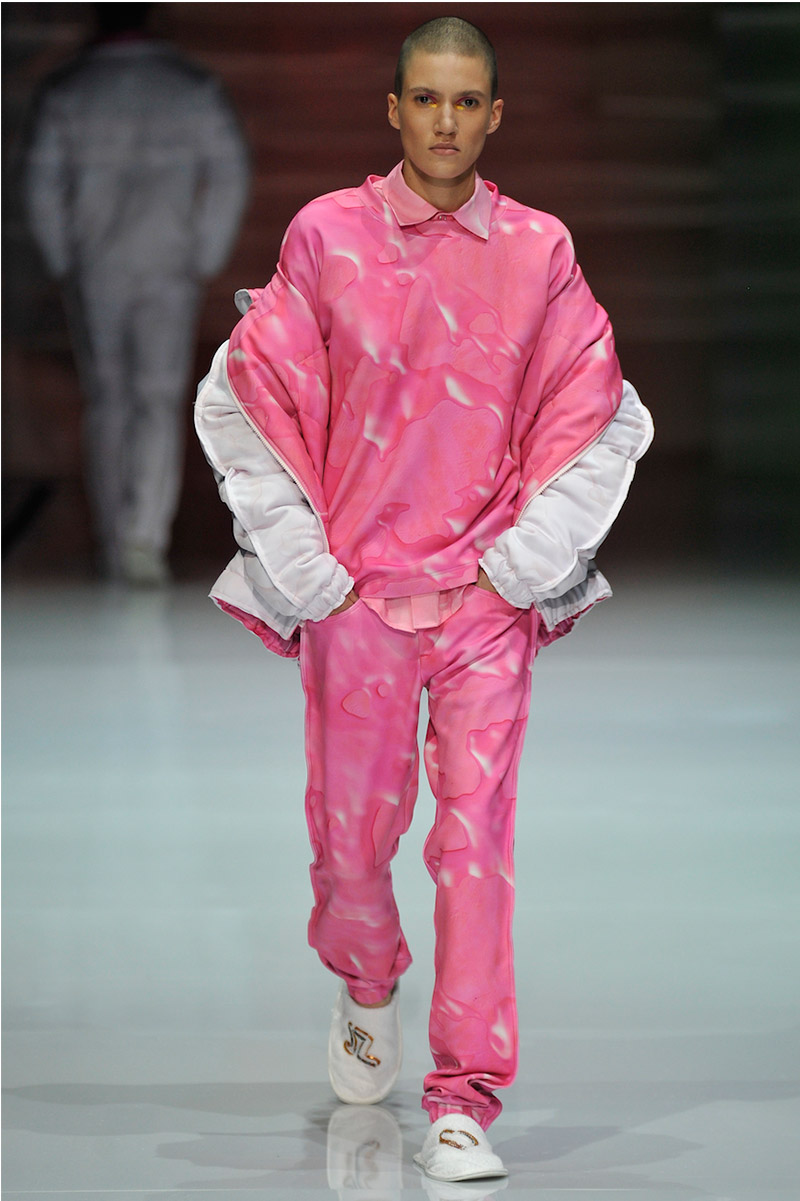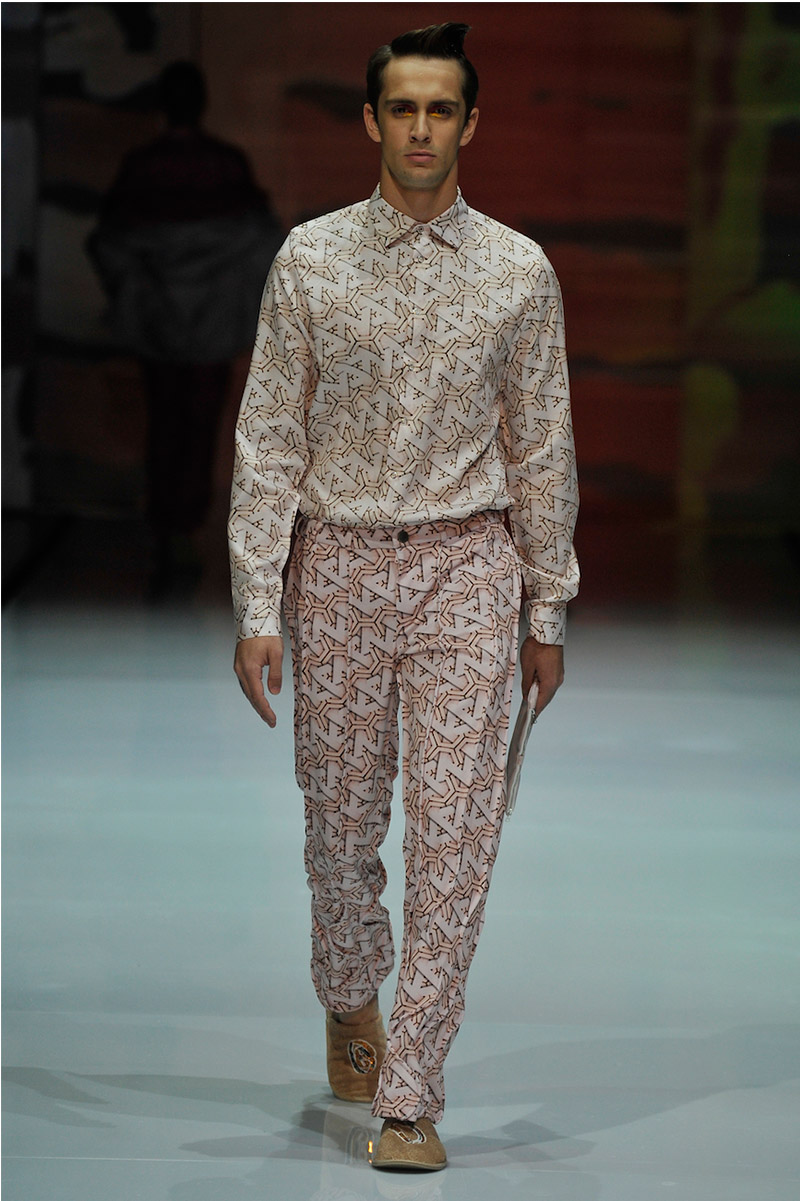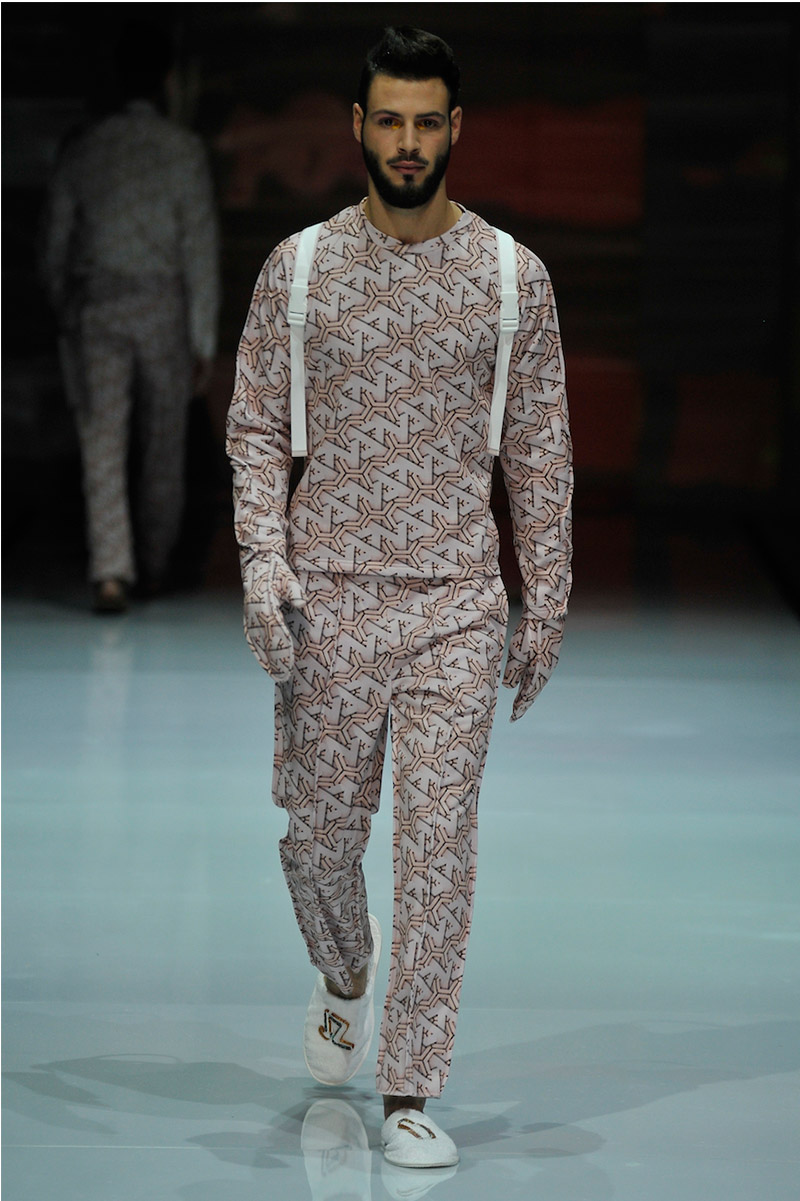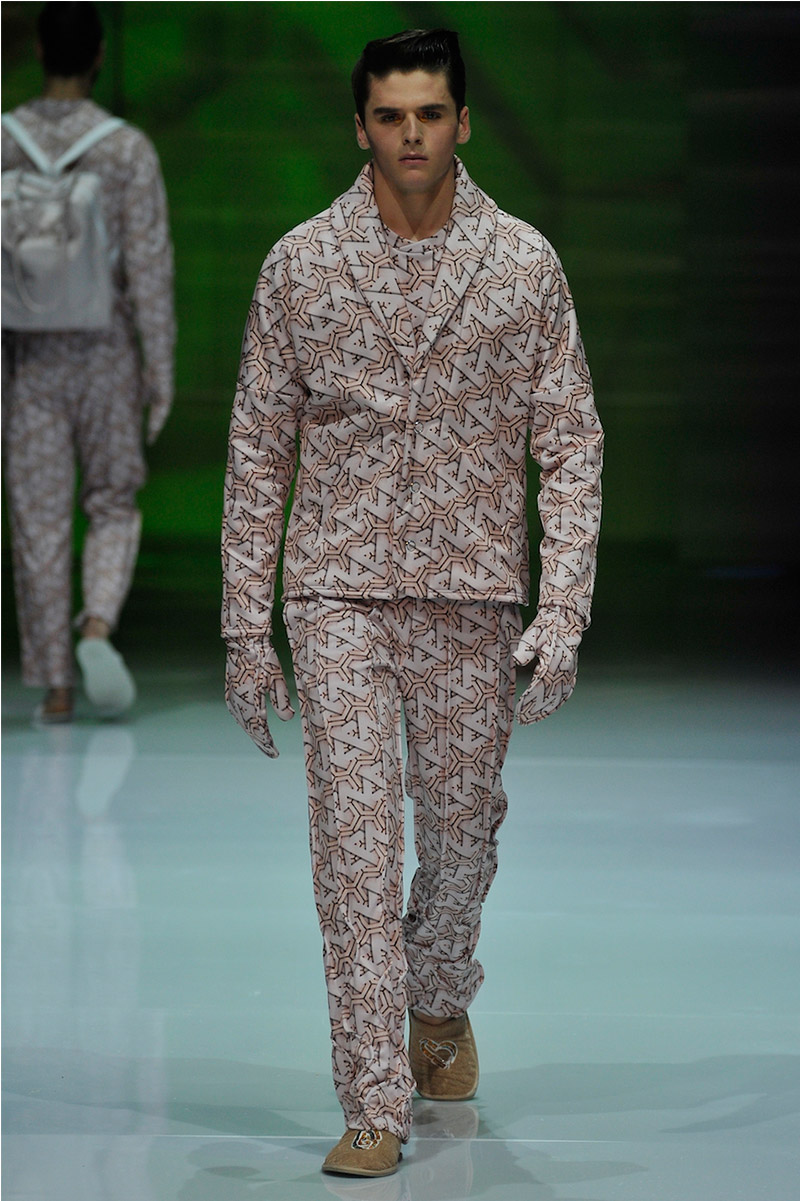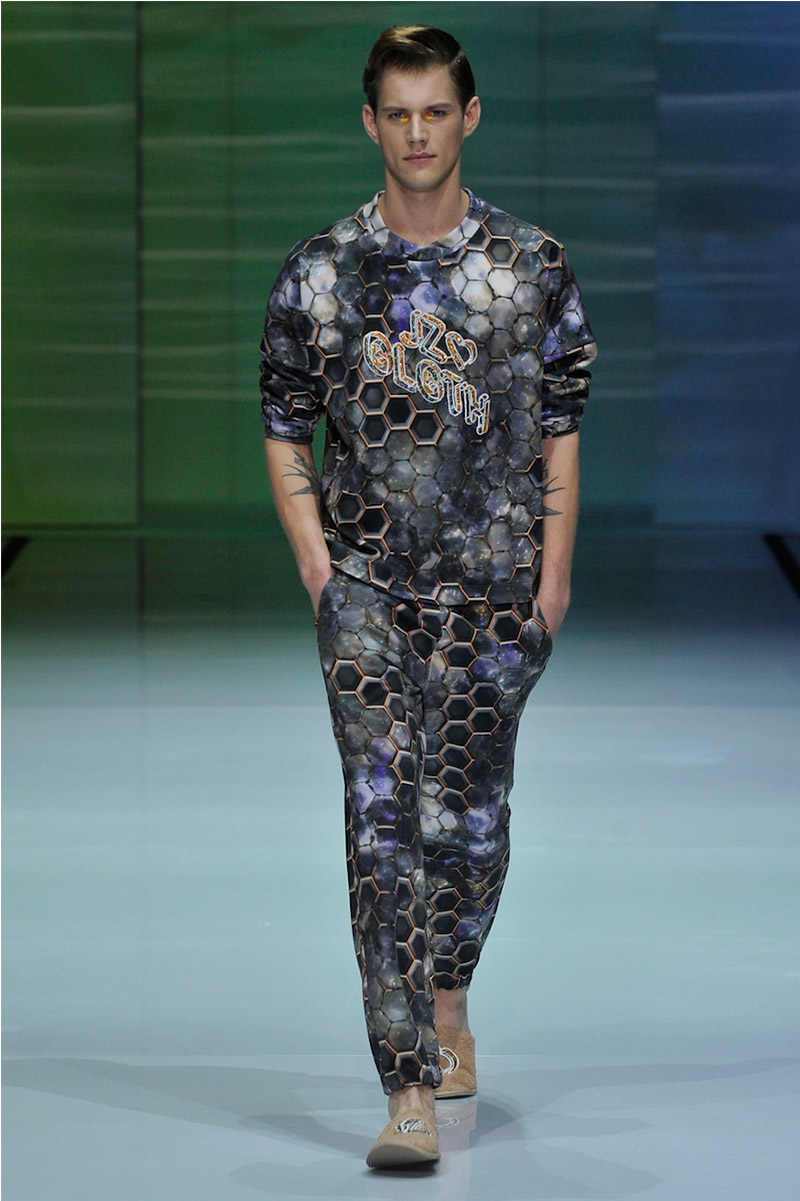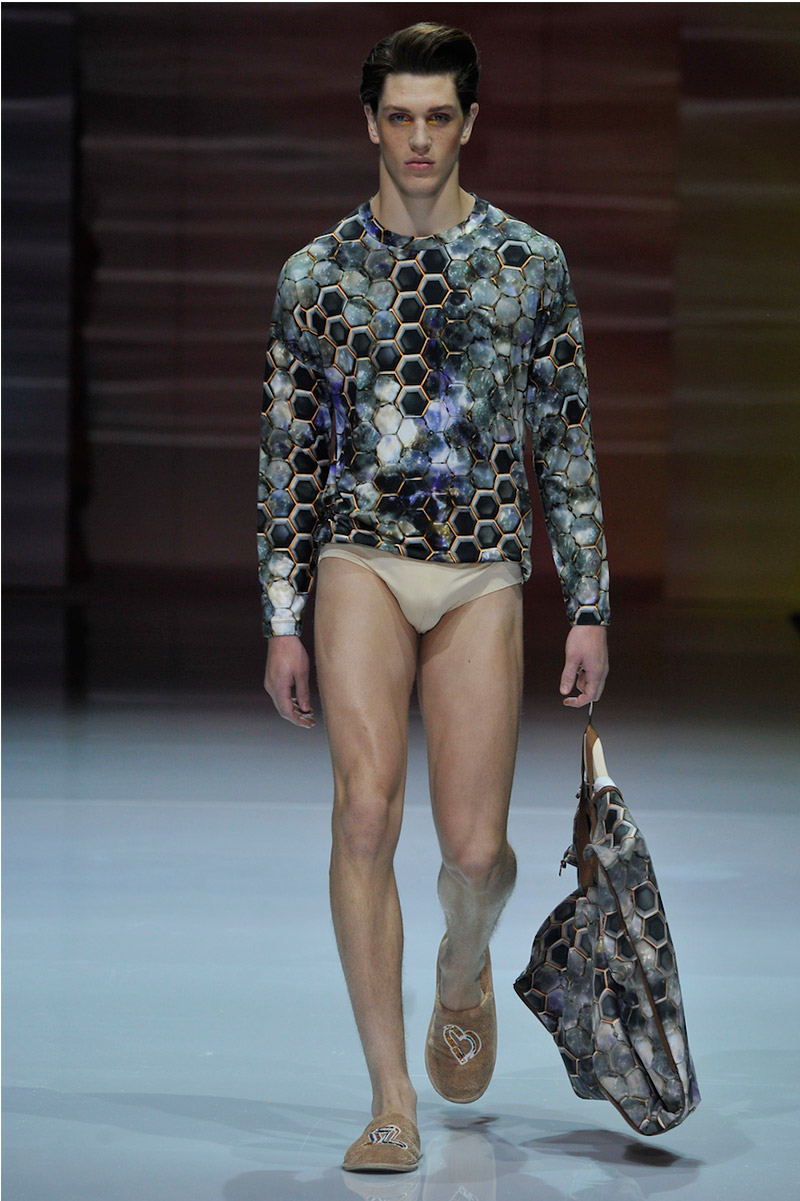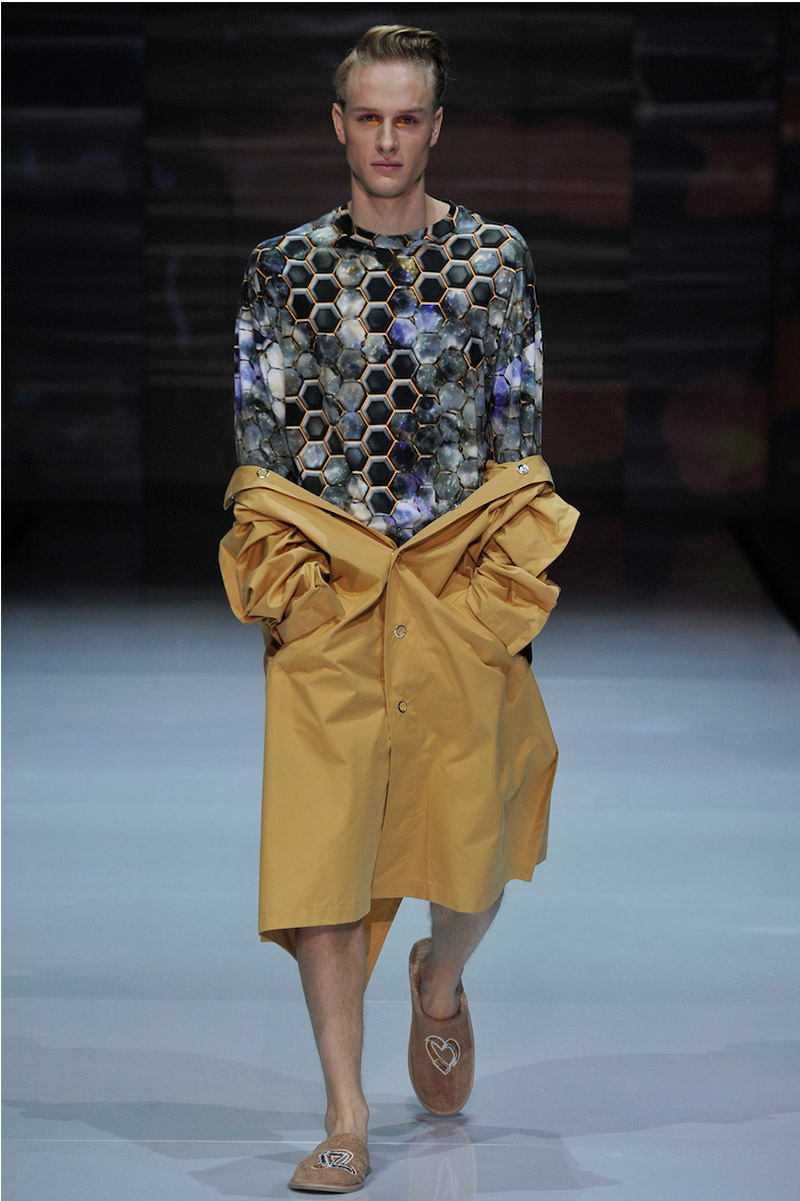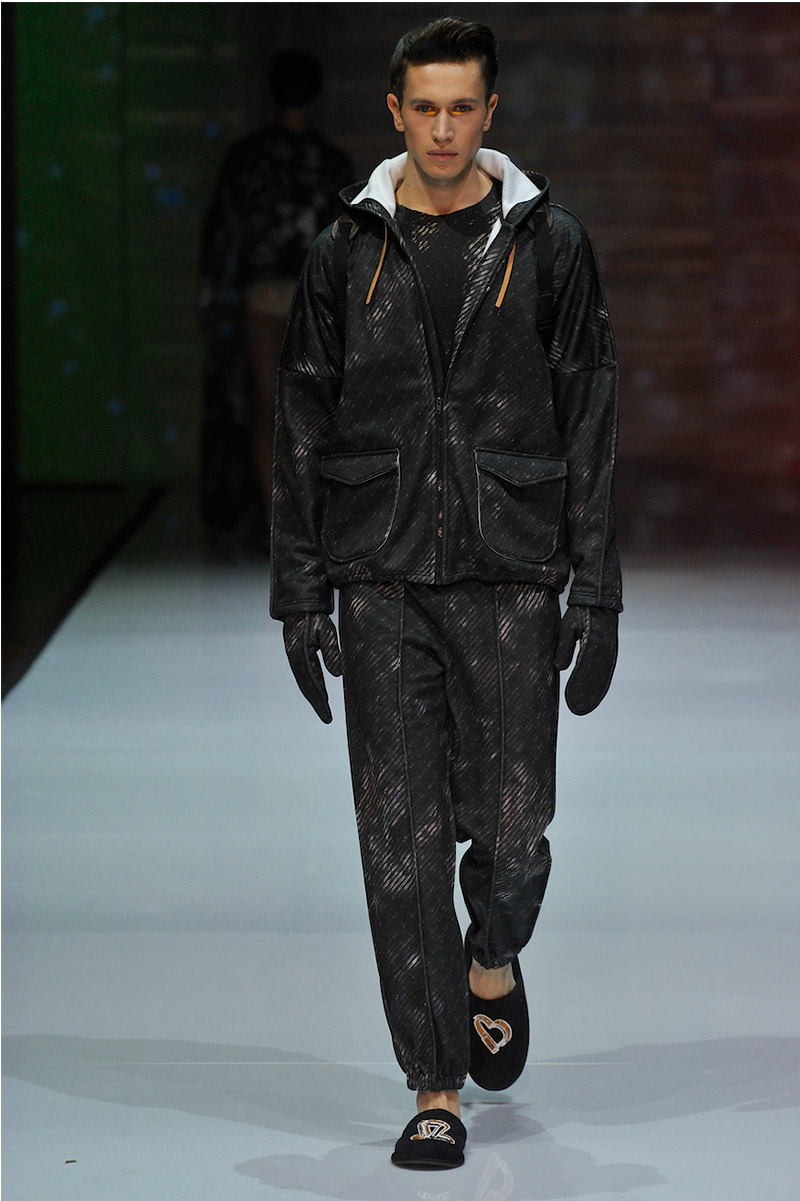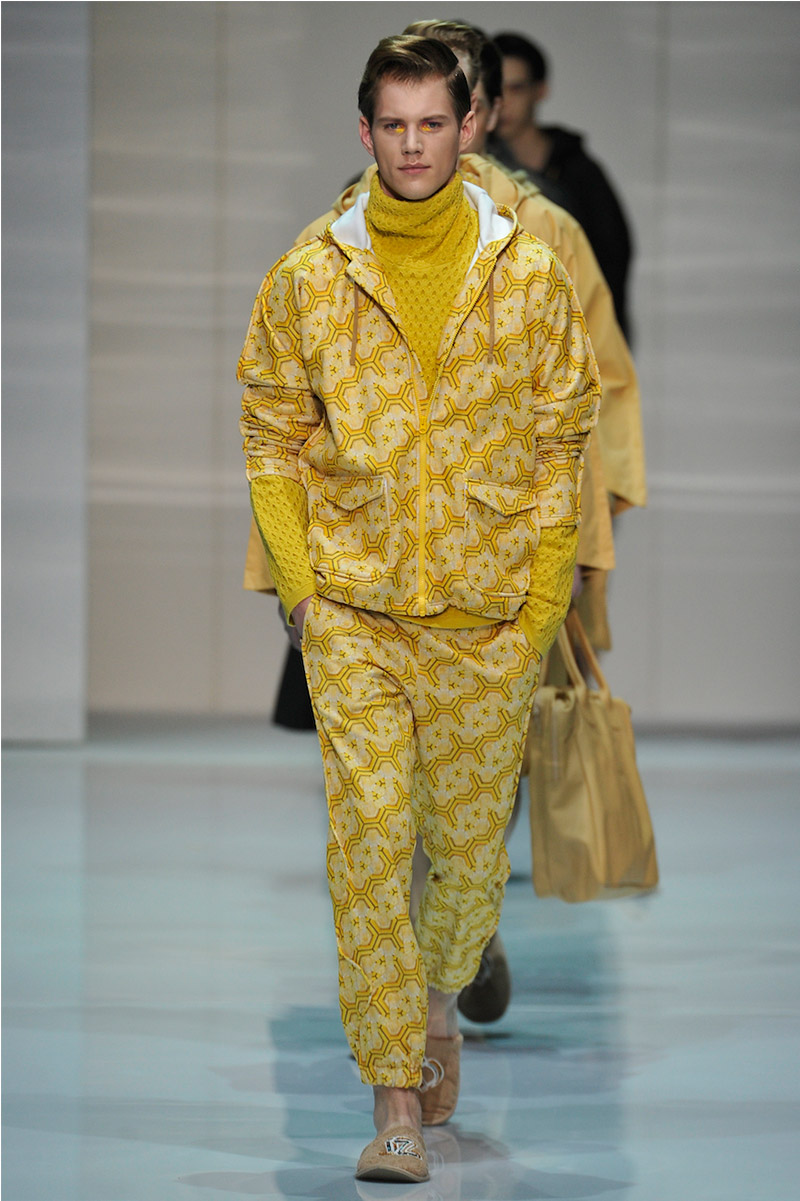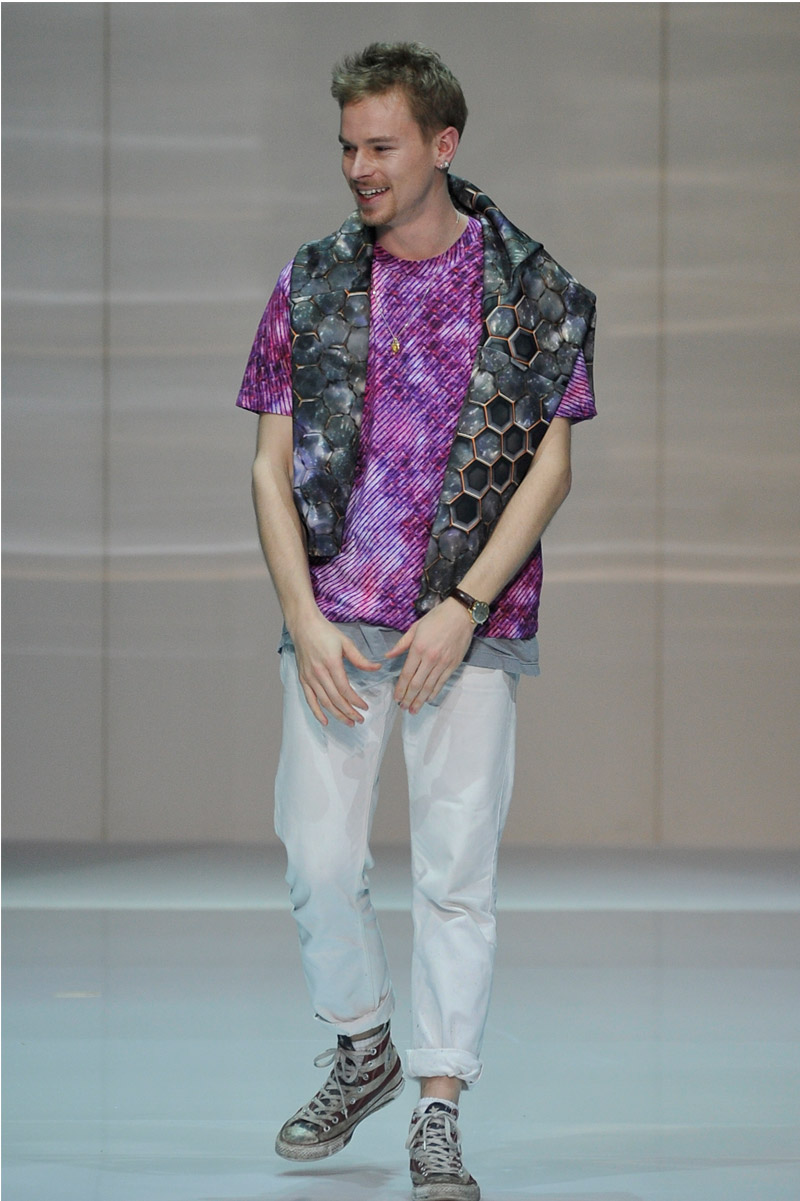 A Utopia, a dream, a person beyond our conception. True perfection. Julian Zigerli presented his Fall/Winter 2014 collection during Milan Fashion Week. He recognizes nature's beauty and gives it a new and perceptible aura. A chemical formula has been created and a new man is born.
The prints are influenced from an aesthetic profundity and a geometric clearness. The collaboration with the Parisian graphic artists GOLGOTHA, brings the complex multi-layered structures of Zigerli's work to life. The trio GOLGOTHA completes the collection with their fantastic work with a three-dimensional and supernatural structure. The Hexagon loses its geometric coldness, and becomes a honeycomb. An animated webbing that fuses together with the body. Strikingly, the welded seams complement the functionality of the clothing. They form a framework that extends from a modern Dandy to a rocker straight out of the 1950s. This framework leaves the appearance of today's man powerful, clean and sporty.
It's as if the collection was formed from wax, and sealed in eternity as to never lose their beauty: A devoted illusion. Julian Zigerli's fashion stands for practical, smart and technically first class pieces. Love, color, humor and positivity flow through his designs.