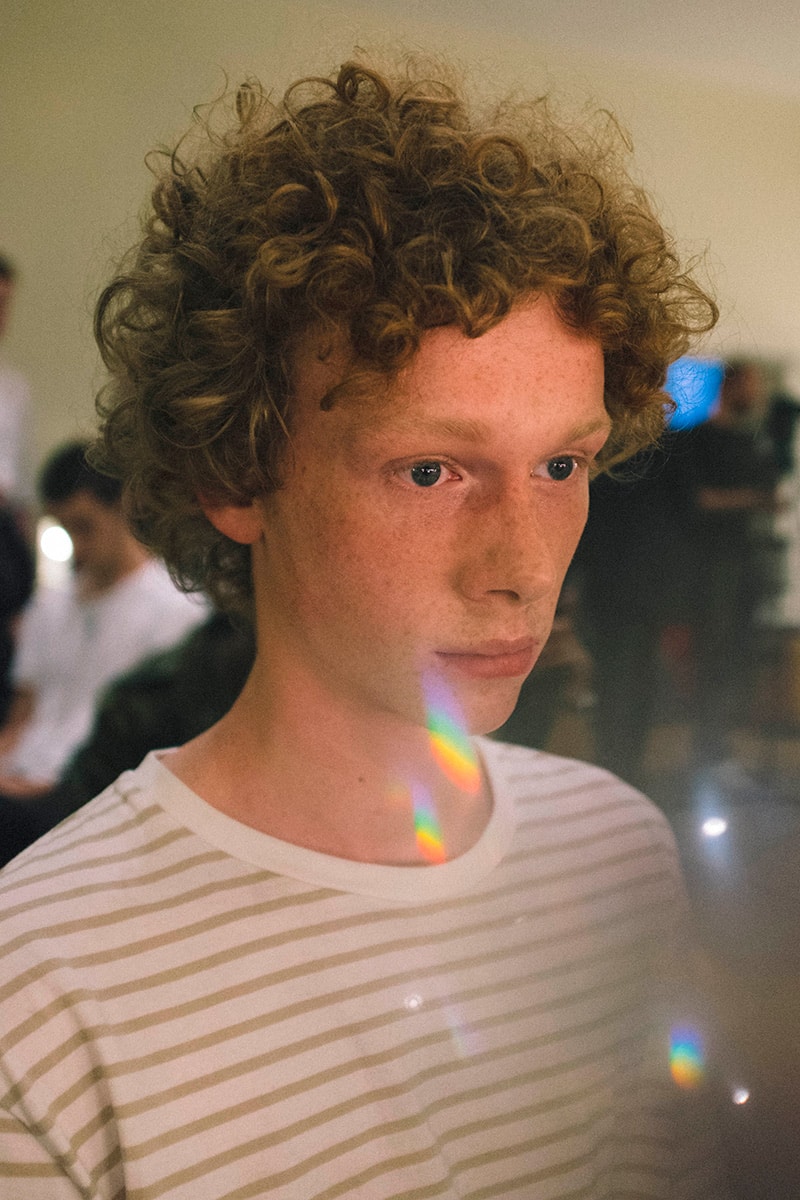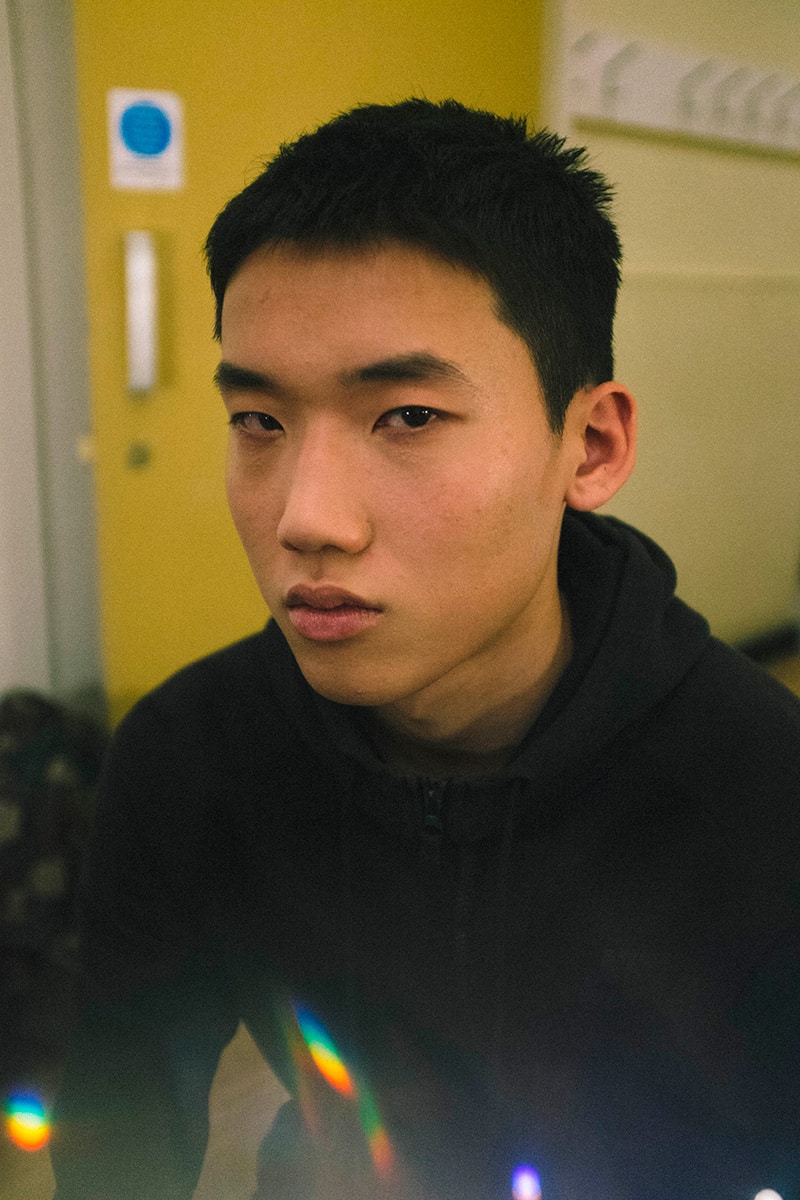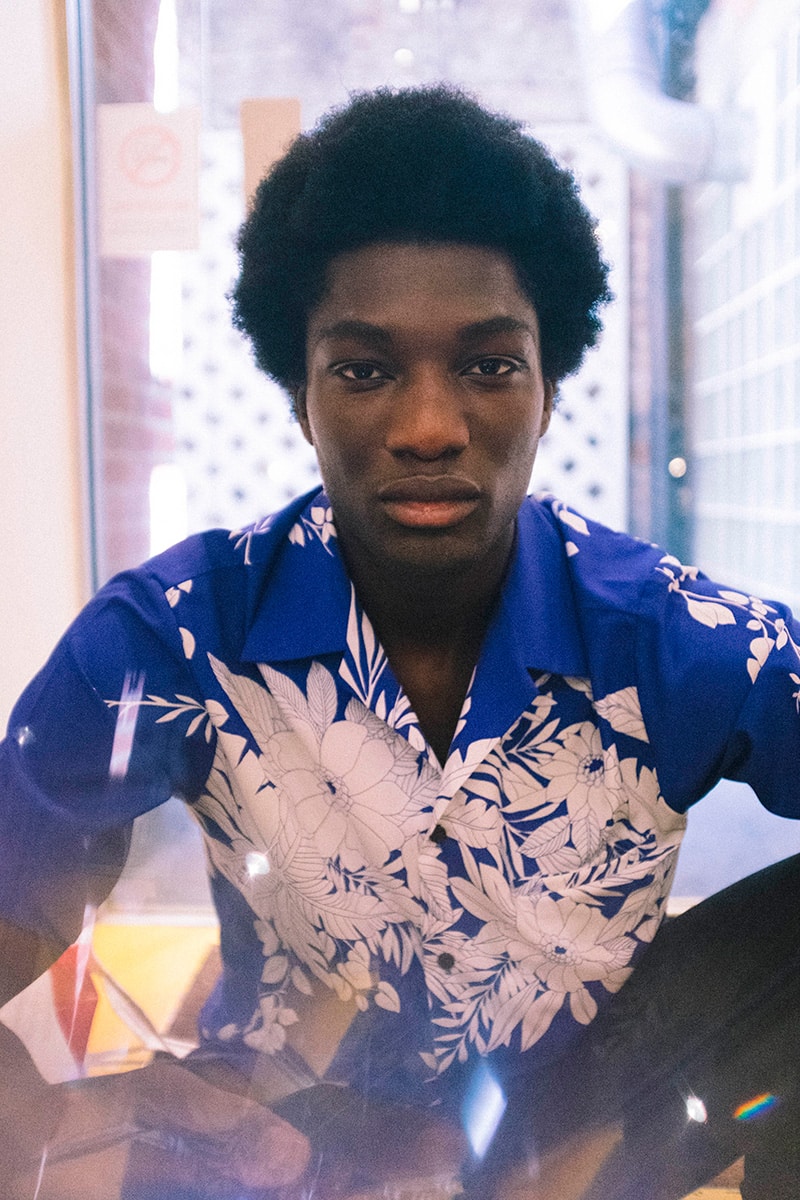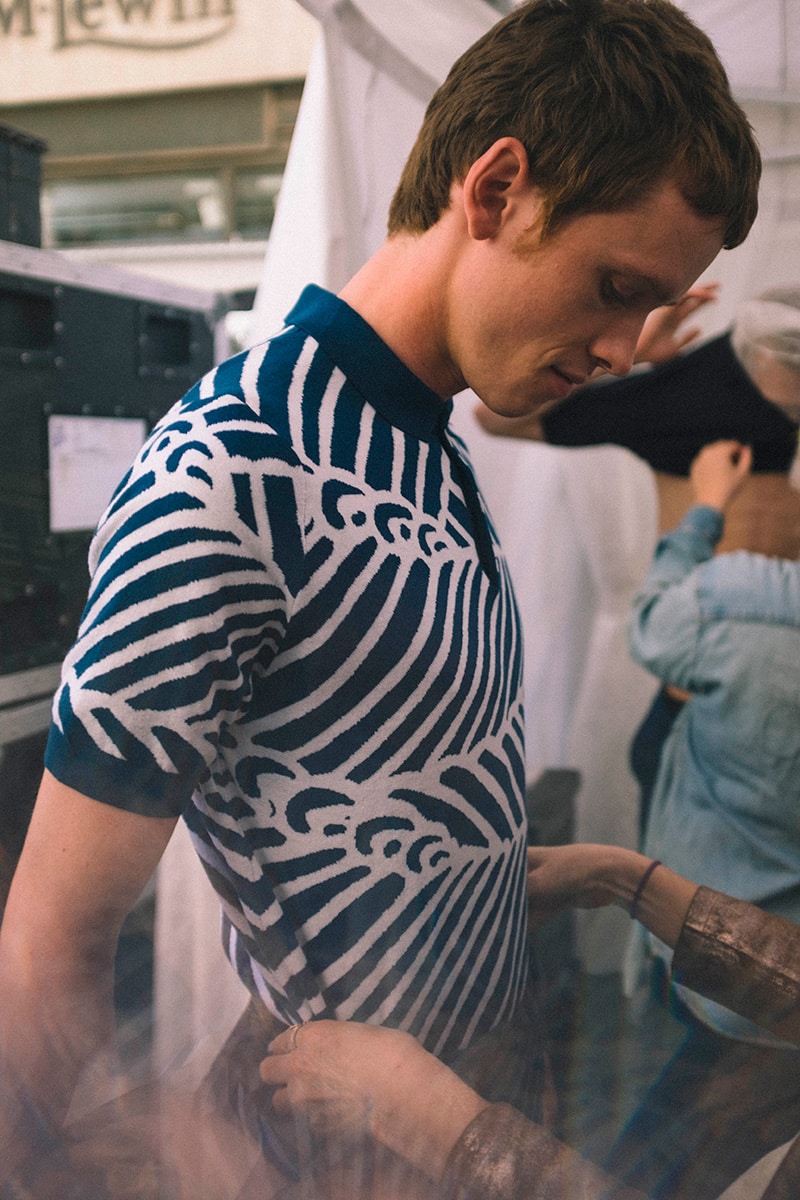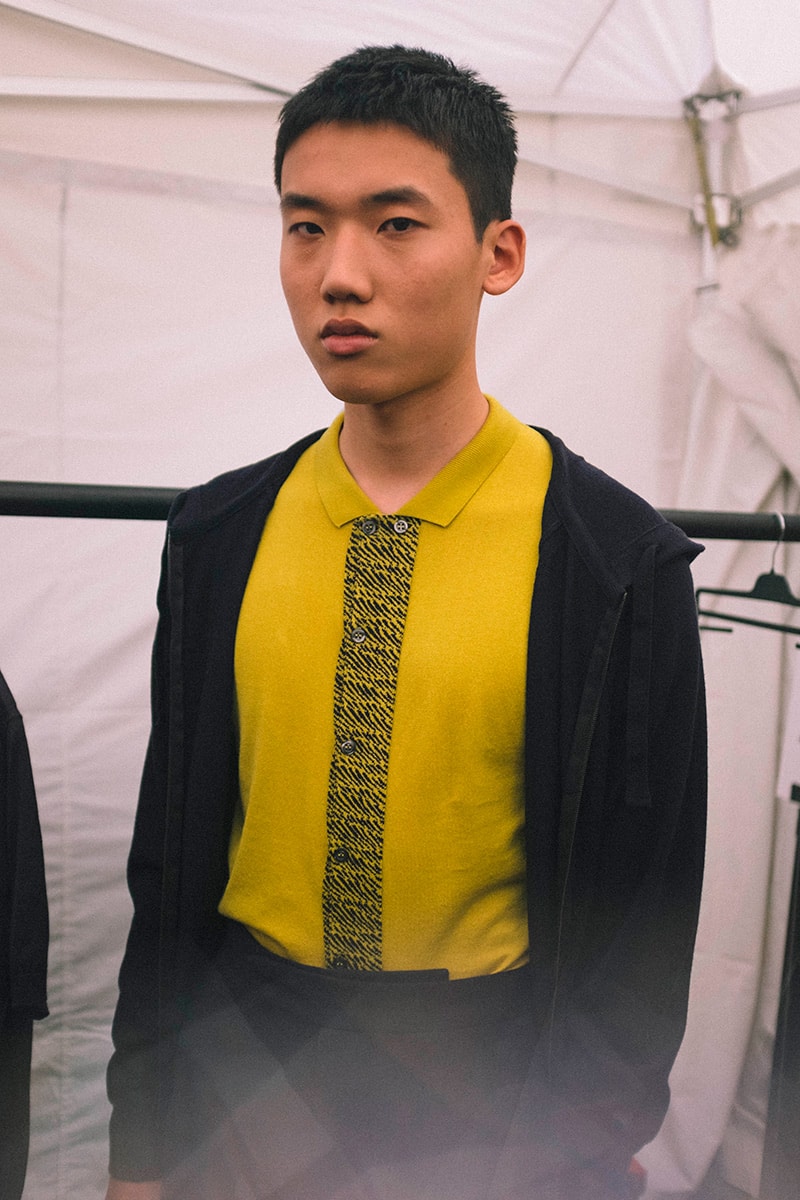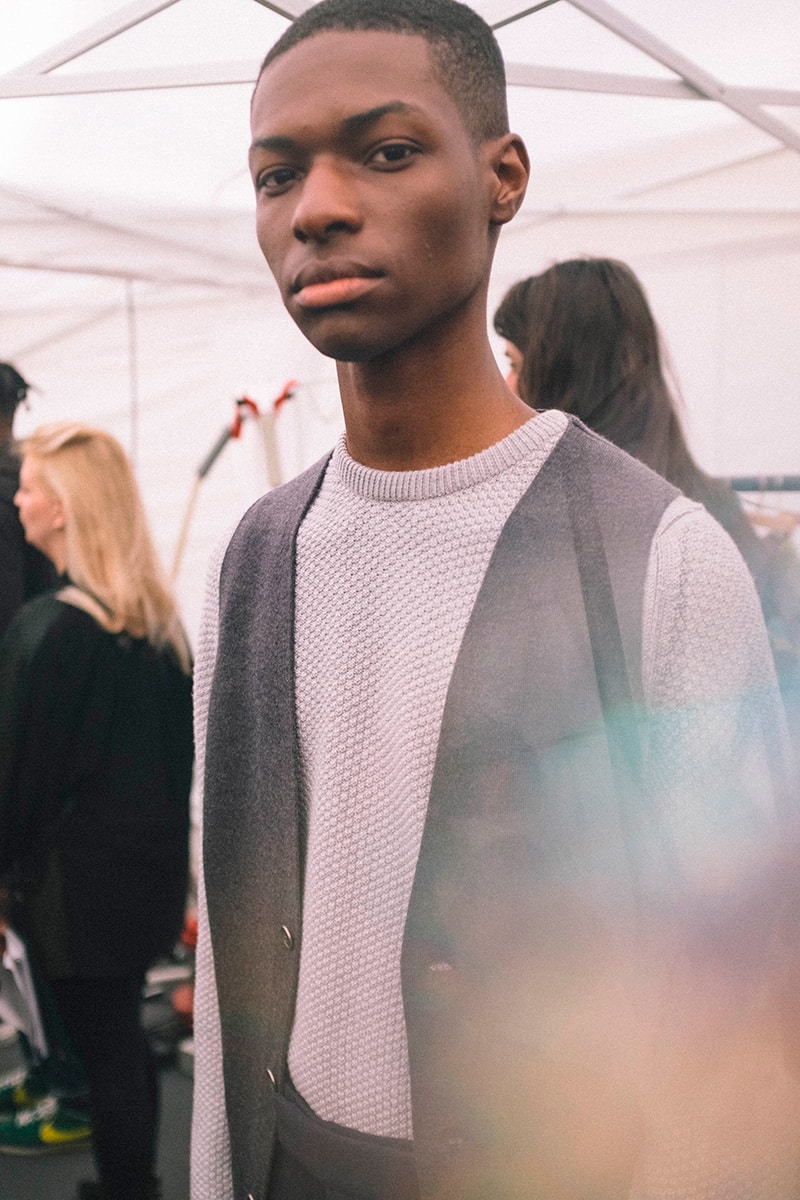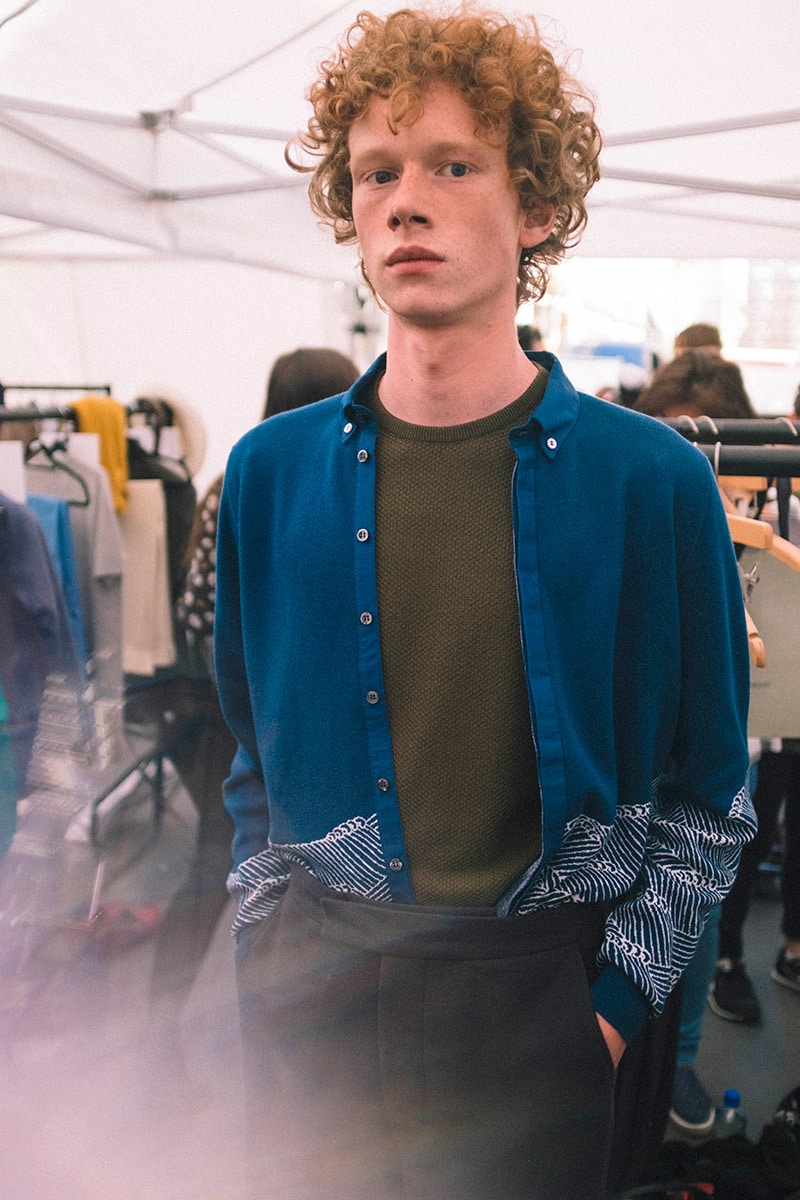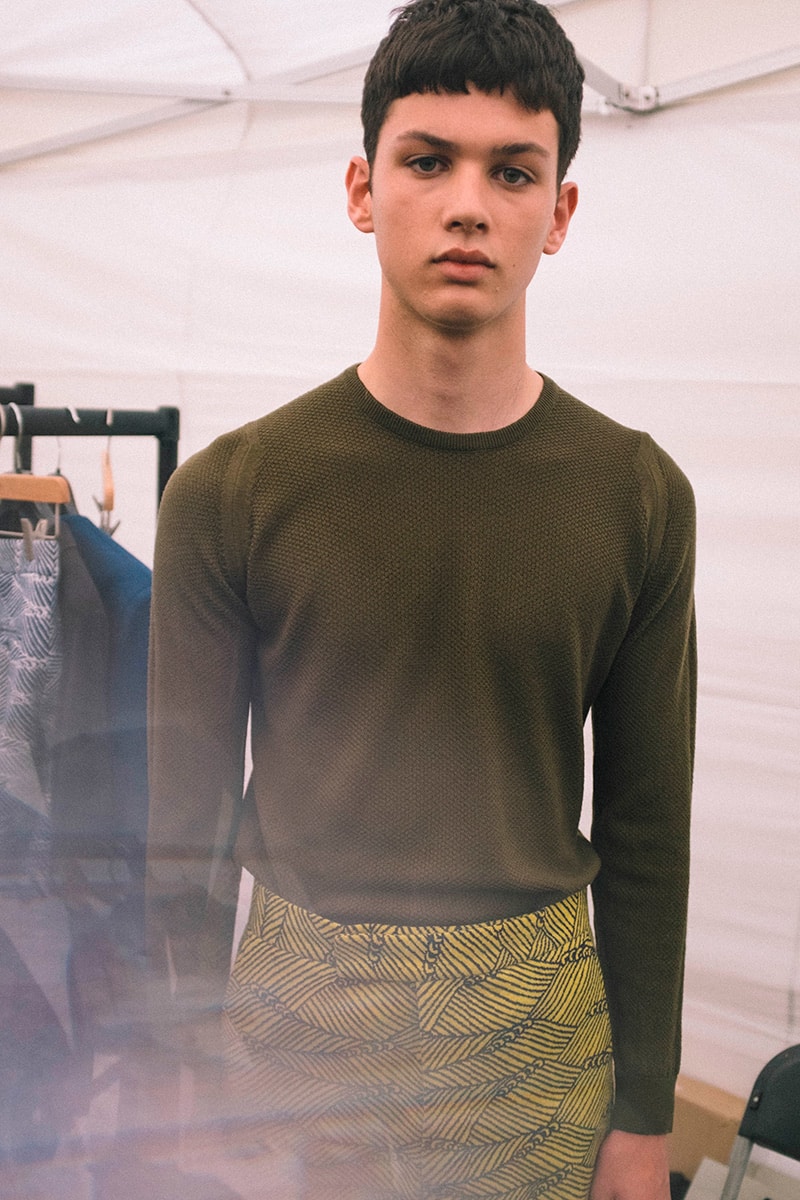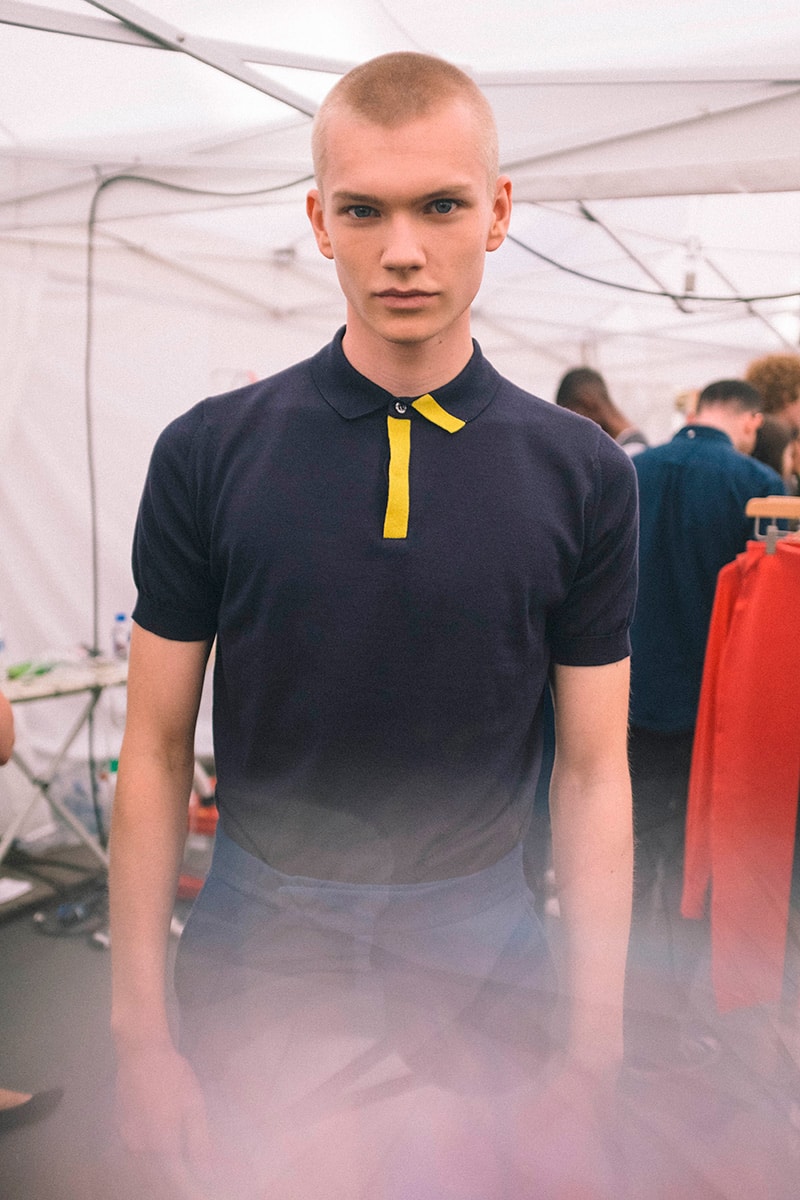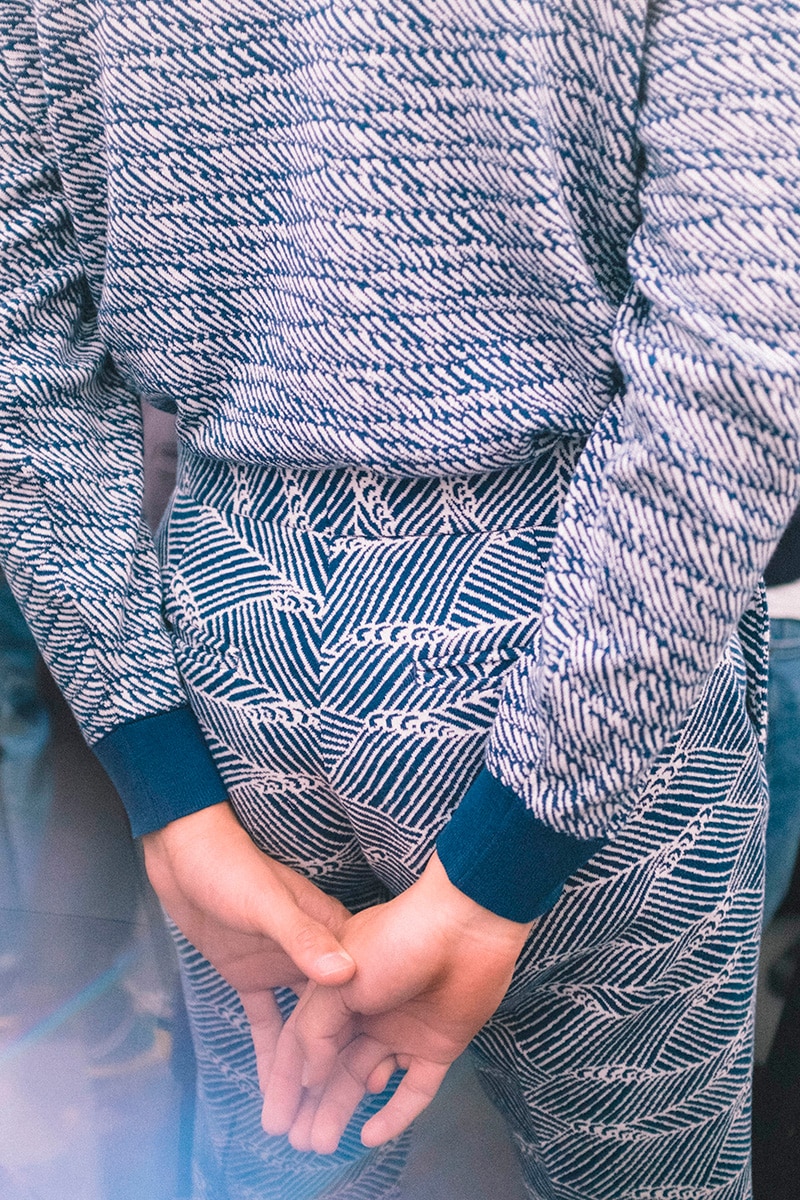 Take a look at John Smedley SS18 Backstage photographed by Antonio Eugenio during London Fashion Week Men's, in exclusive for Fucking Young!
With a reputation that even the Queen acknowledges as imperative to British fashion, John Smedley delivered to us yet another season of sharply crafted knits, attesting to the countless ways of reinventing knitwear. This season, Smedley showcased their collection on a sunny day on Jermyn Street, St. James, with a backdrop of enlarged Japanese hand-printed waves, and beach-vibe tracks all hinting at the disposition of the collection. Koi print woven silks were introduced and teamed with the cobalt blue, moss green, and coral knits crafted in such a way to function as tailored suits, waistcoats, and shirts. It was a balance of holiday ease and renowned British tailoring that exhibited the theme of "precision/fluidity."
Knitted trousers in cobalt blue had waves printed along the legs dipping into the cuffs of suit jackets, as if models stepped into the zen sea of this season. The corals, various blues and pearls only further added to the fluidity of the season, referencing the harmony of aquamarine life. Collars had contrasting colours of yellow and red and the repetitive wave pattern on knits varied by exaggerated sizes on some polos, or tiny waves on trousers. With the exception of one silk Hawaiian style shirt, all tops and jumpers were styled tucked into the waistband, keeping some of our British conservatism in place.
Smedley stayed true to their heritage, taking reference from their past 200 years in the business. The koi fish painted across bodies exemplifies this as it was sourced from the archive of one of the earliest Smedley member's, John Smedley II in the 1930's following his first trip to Japan. Models were styled in a minimalistic manner and every look had been carefully edited to complete the sense of the season.