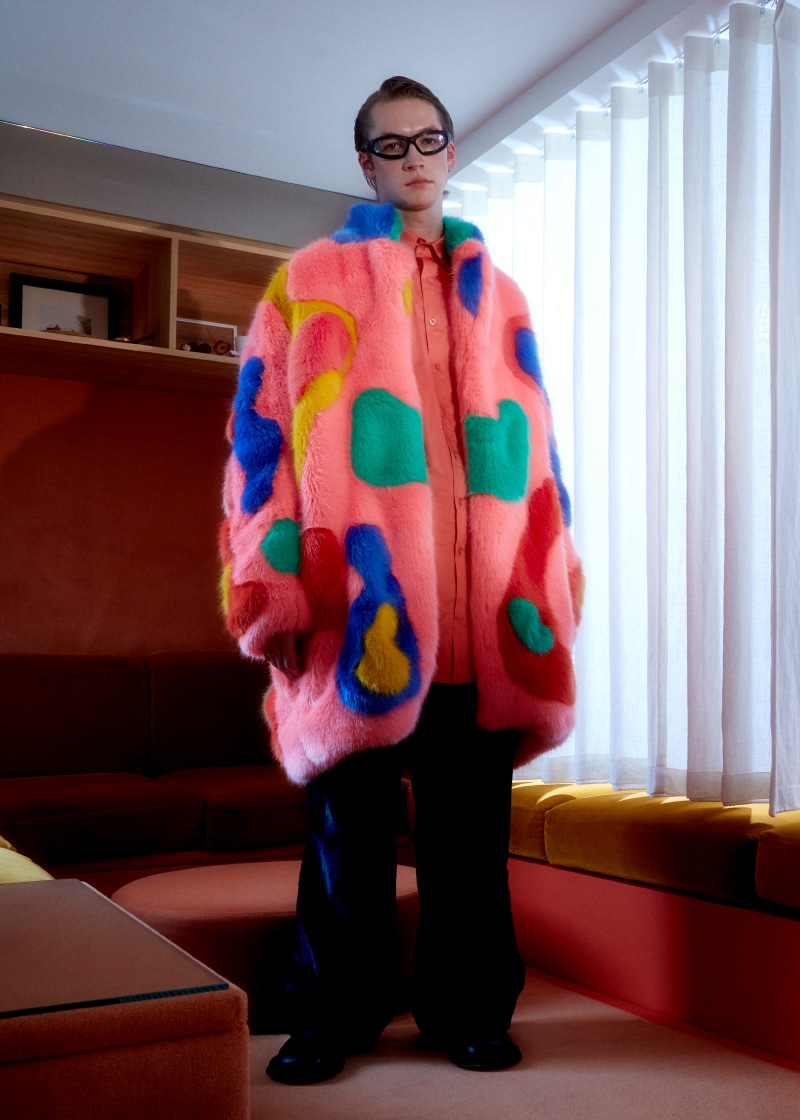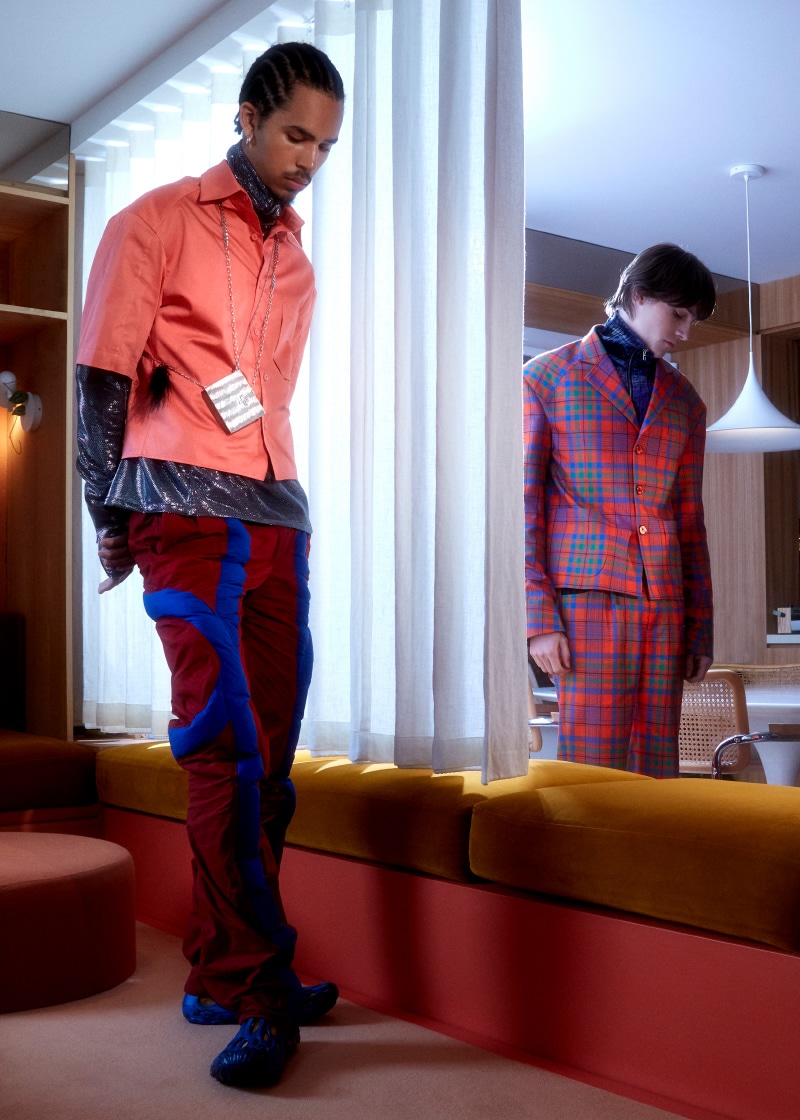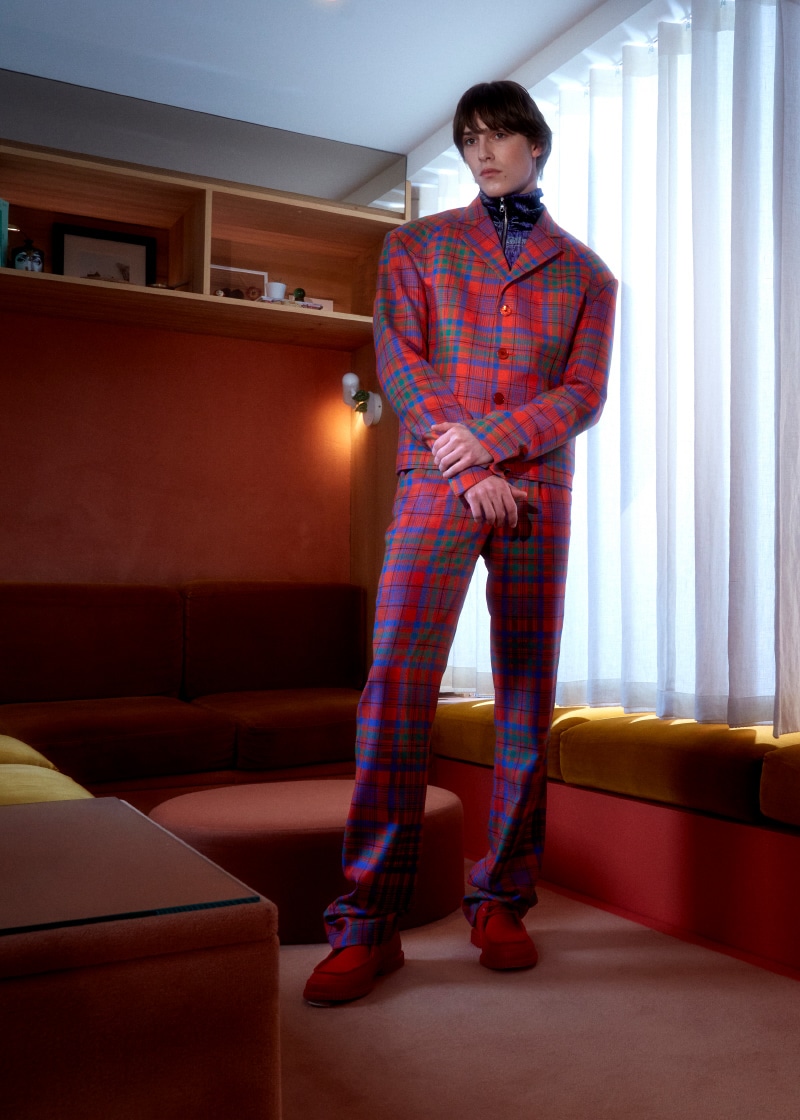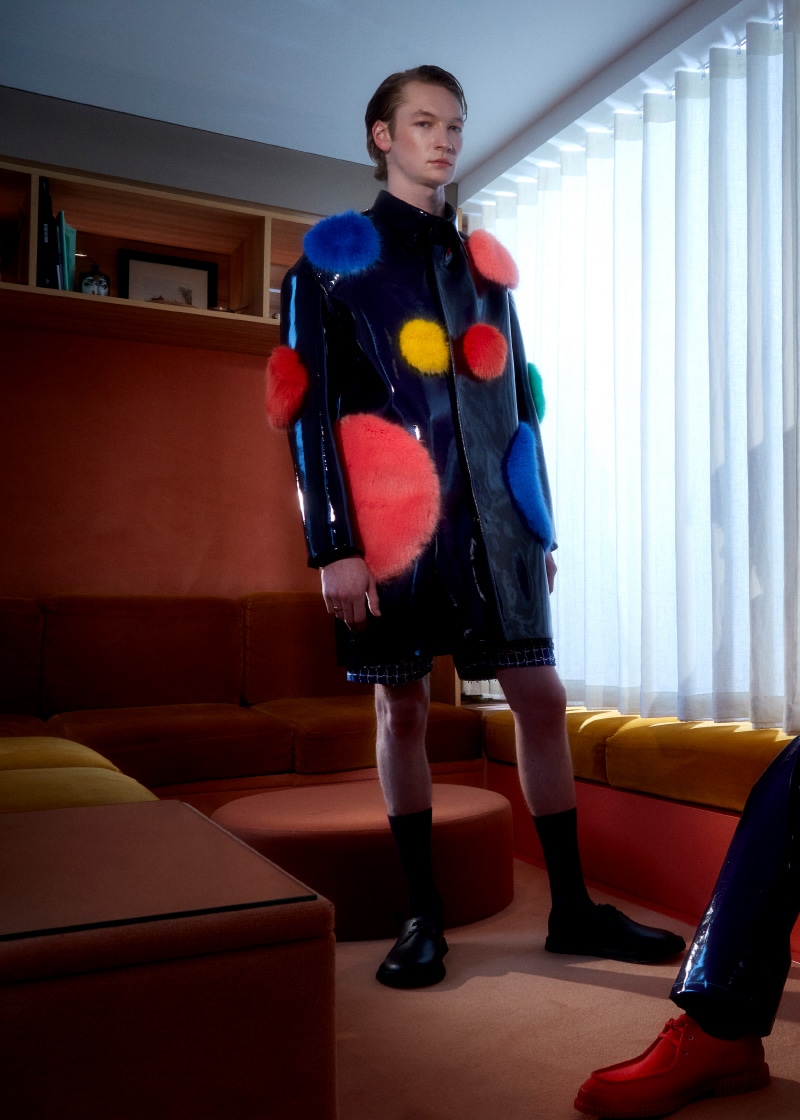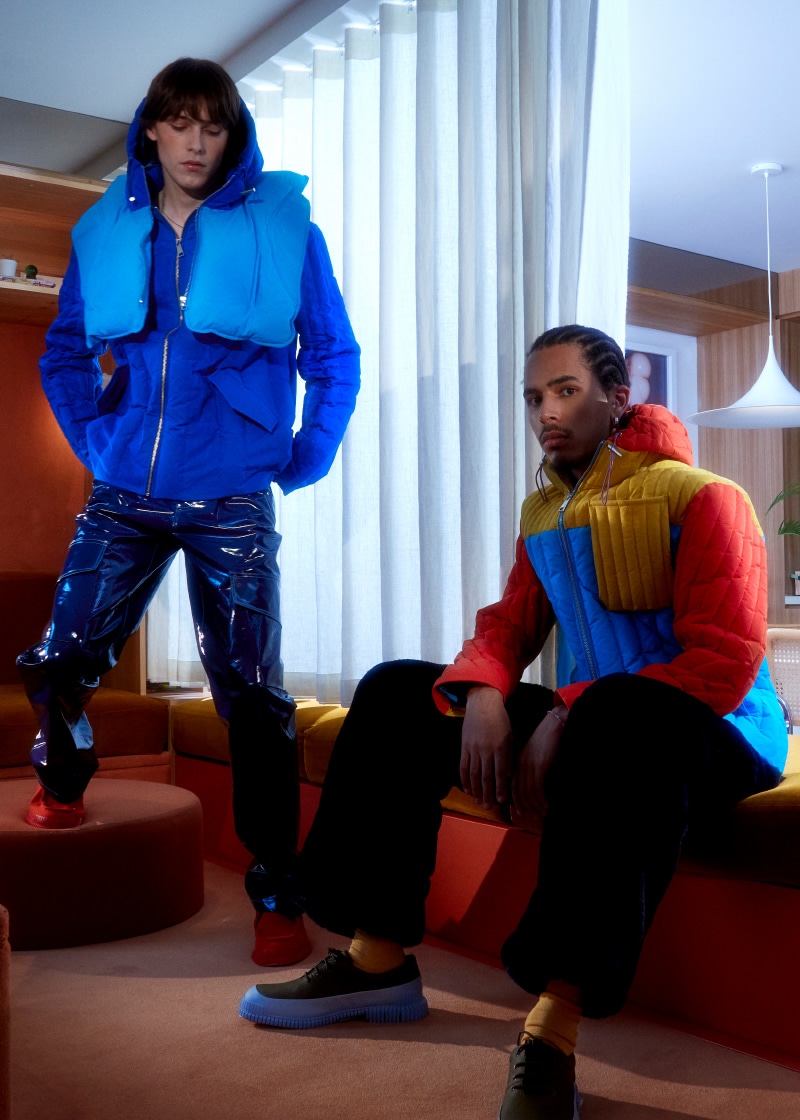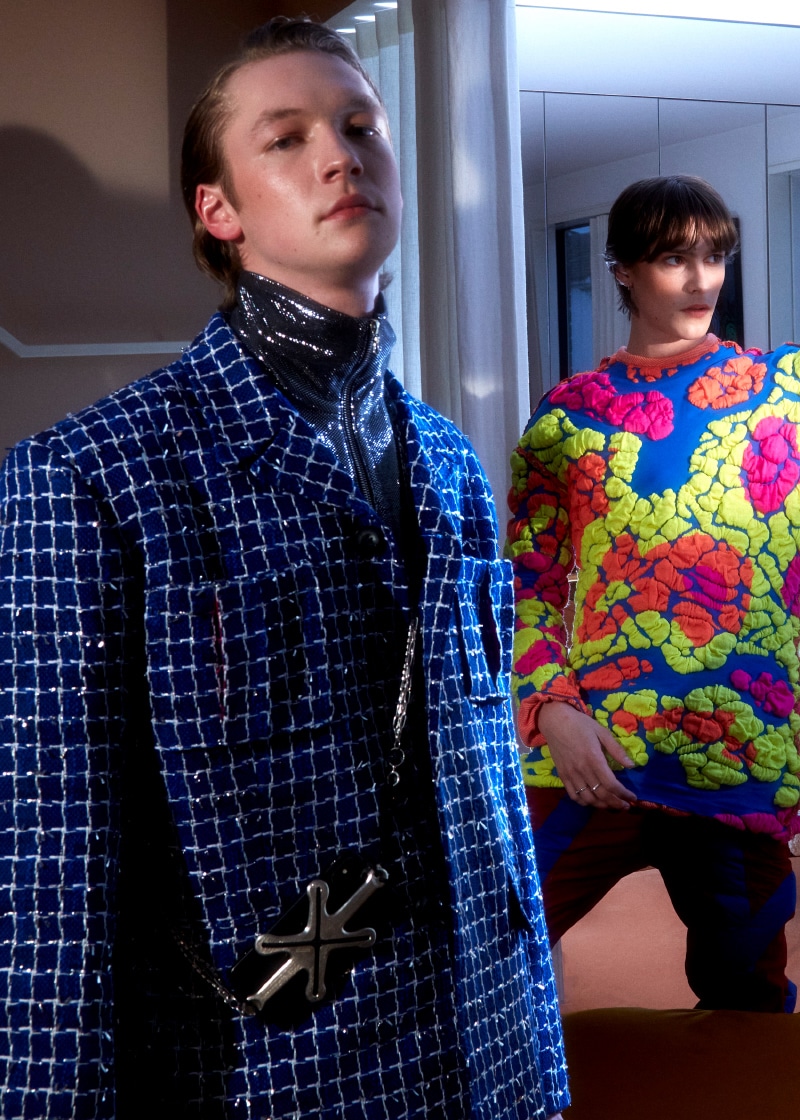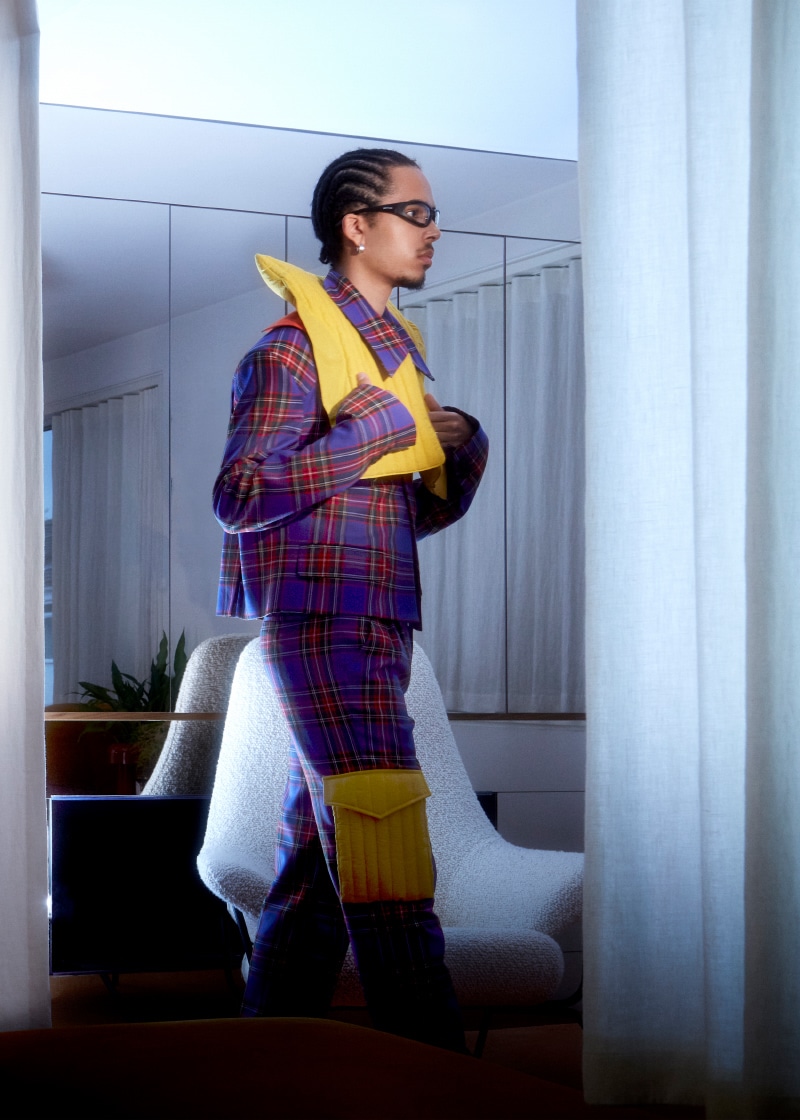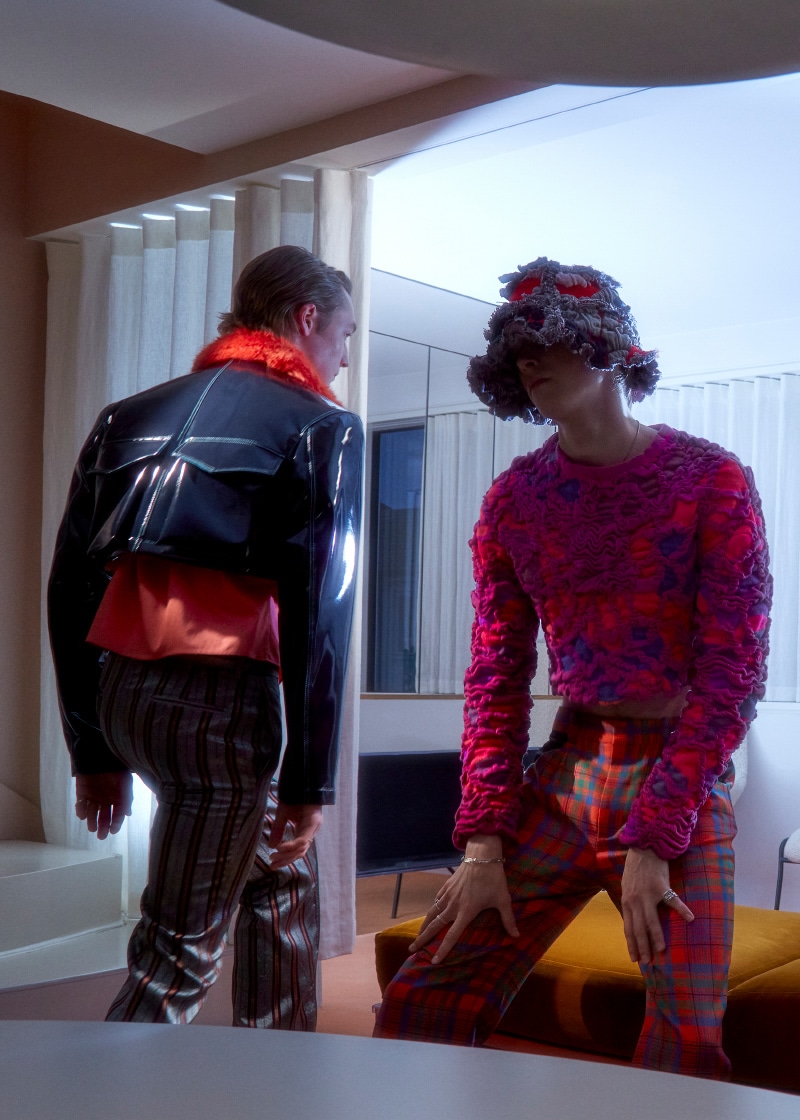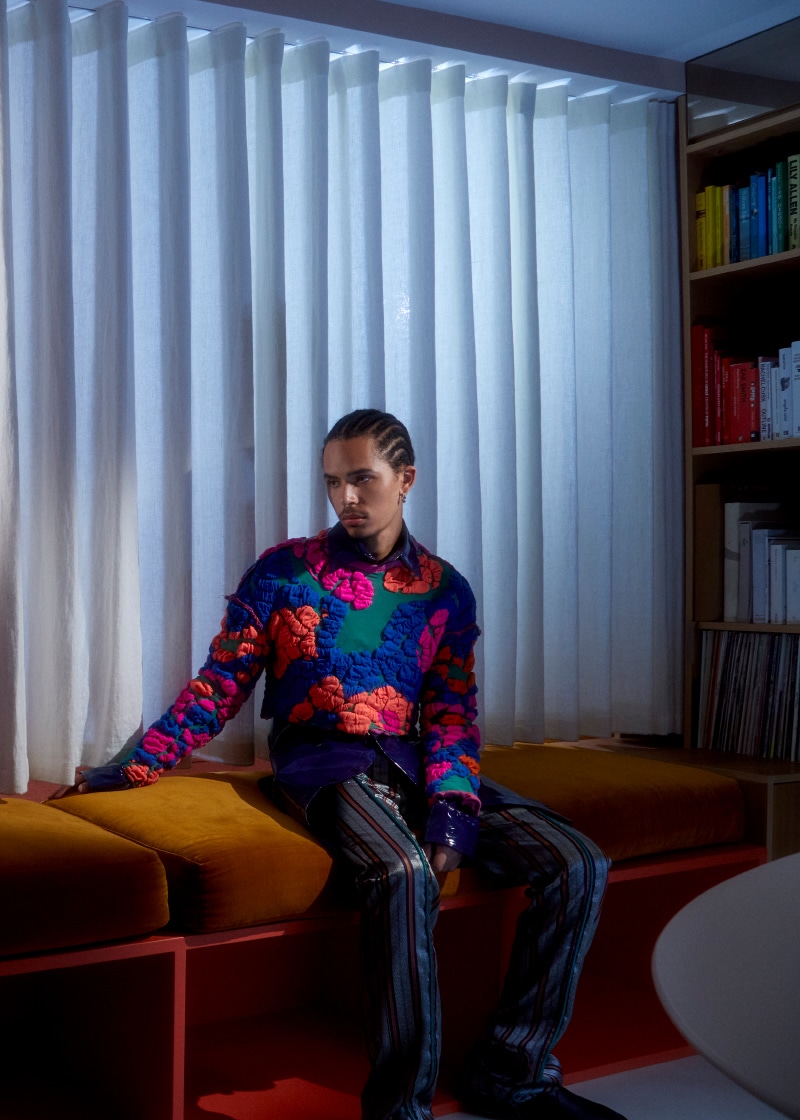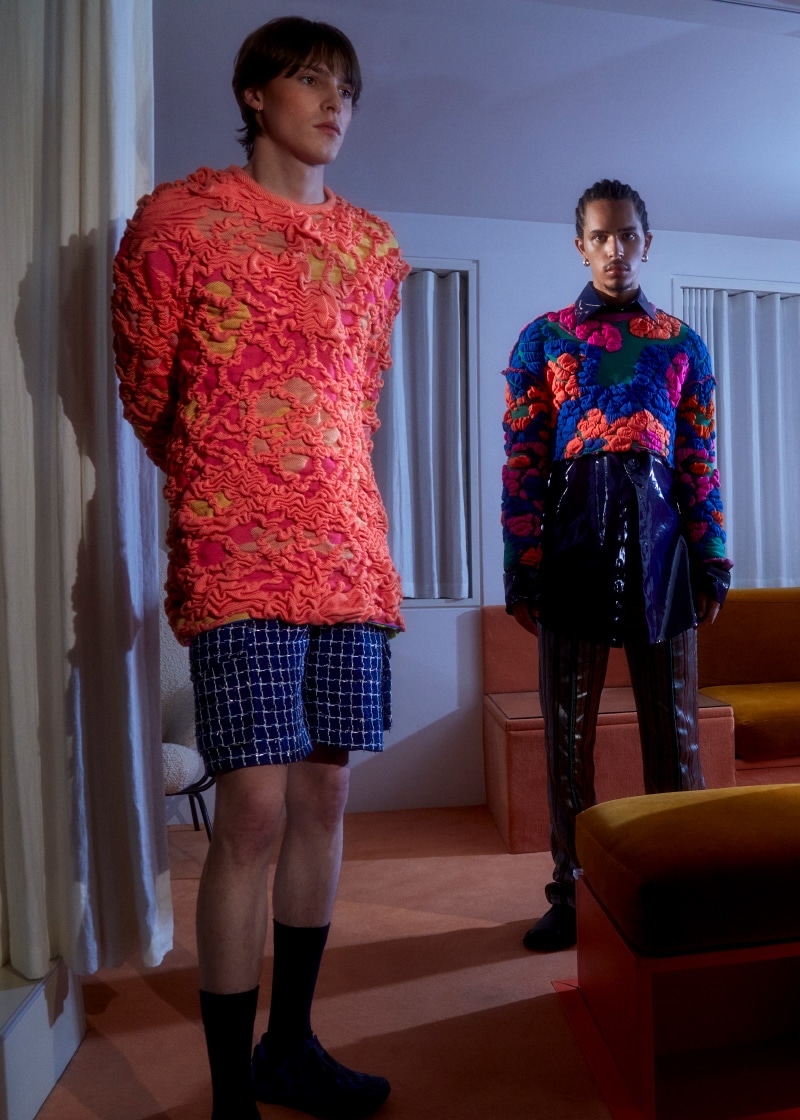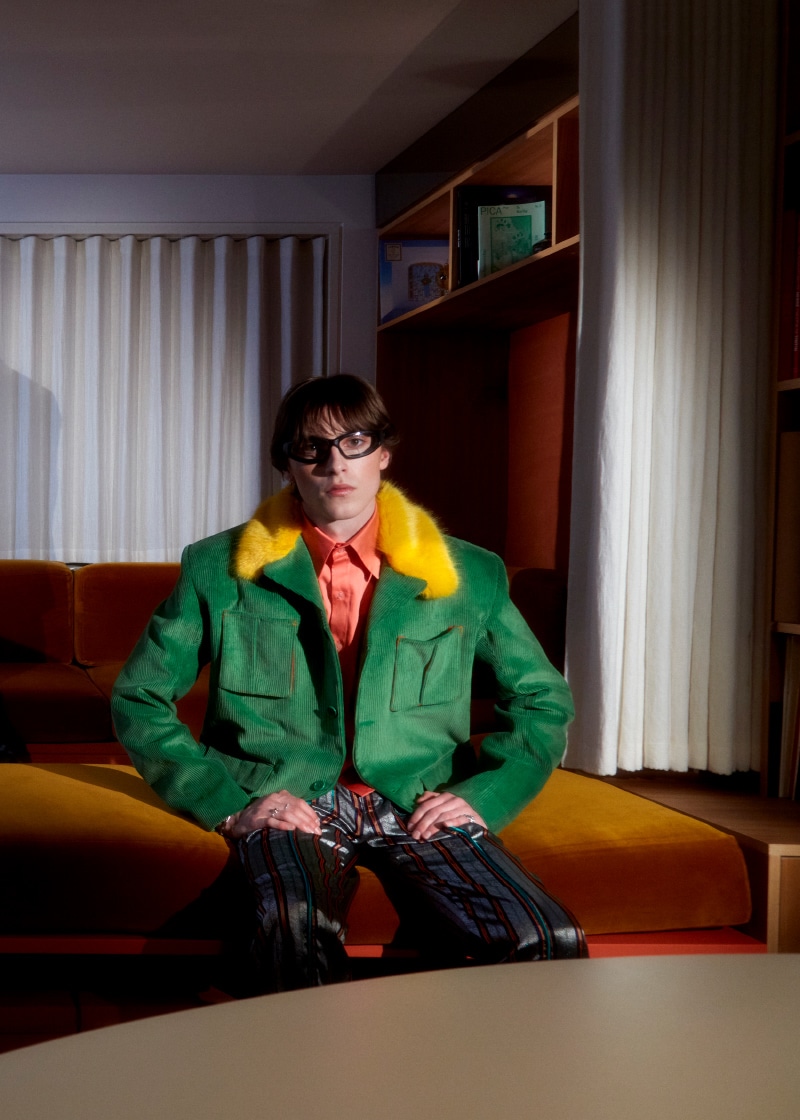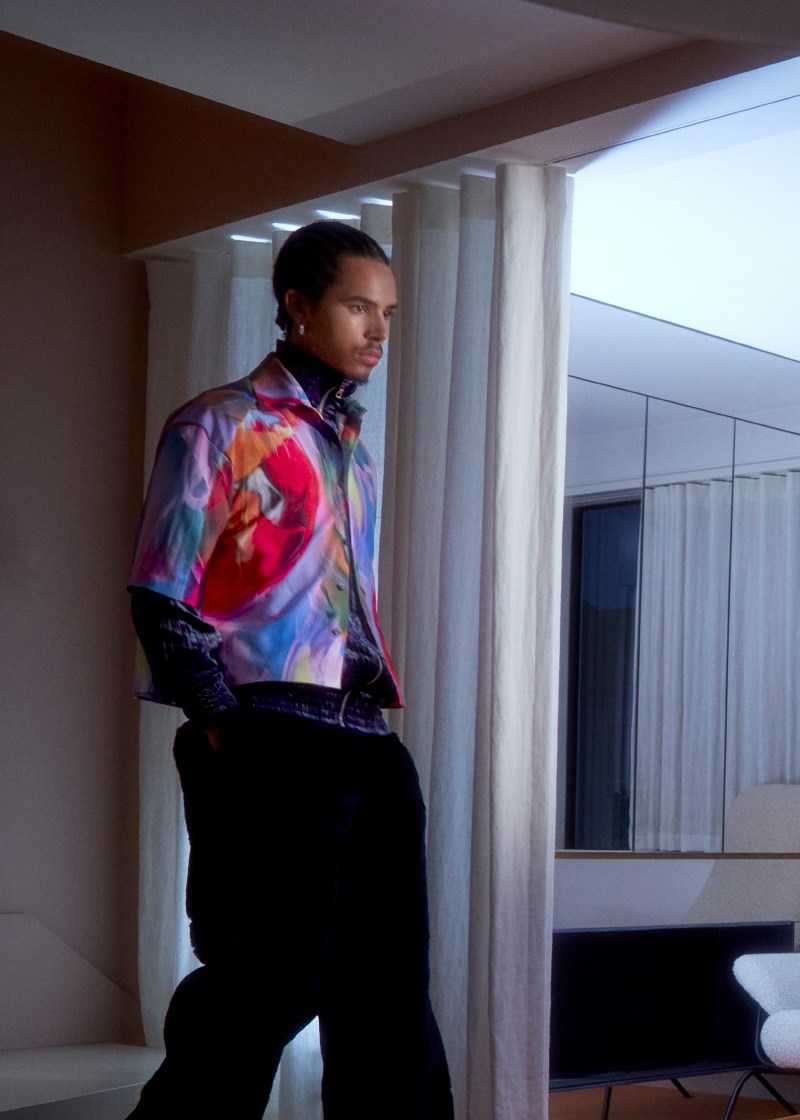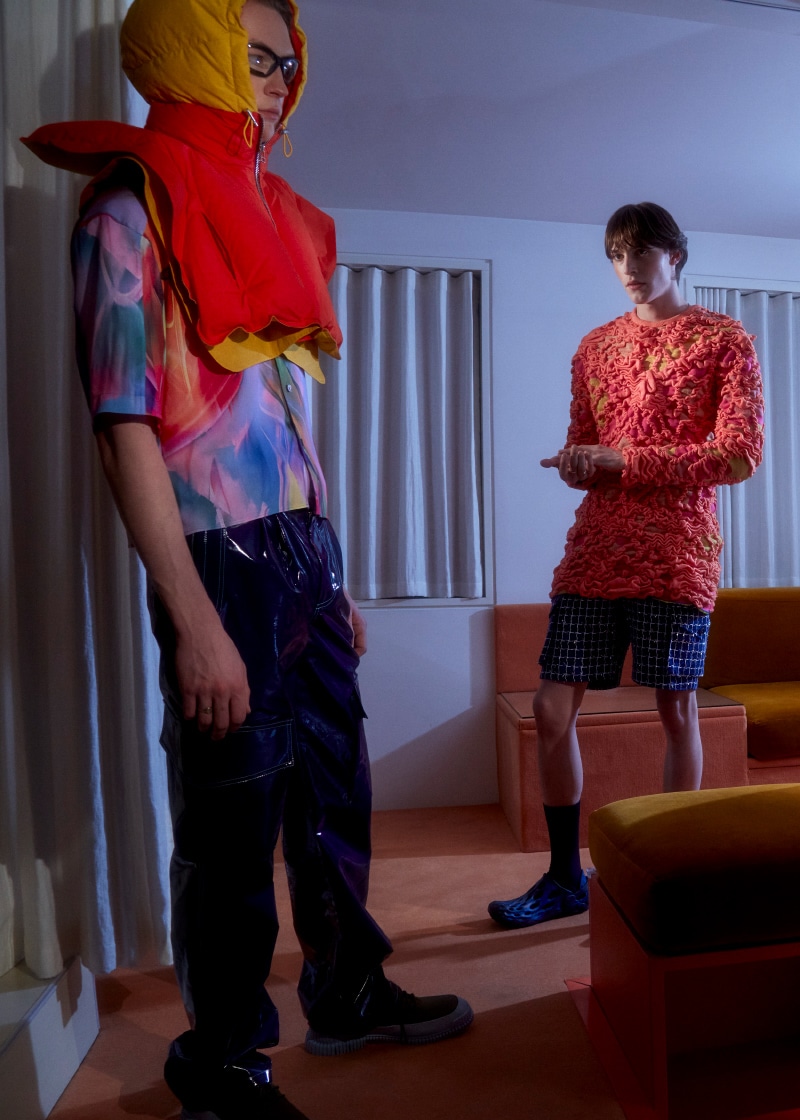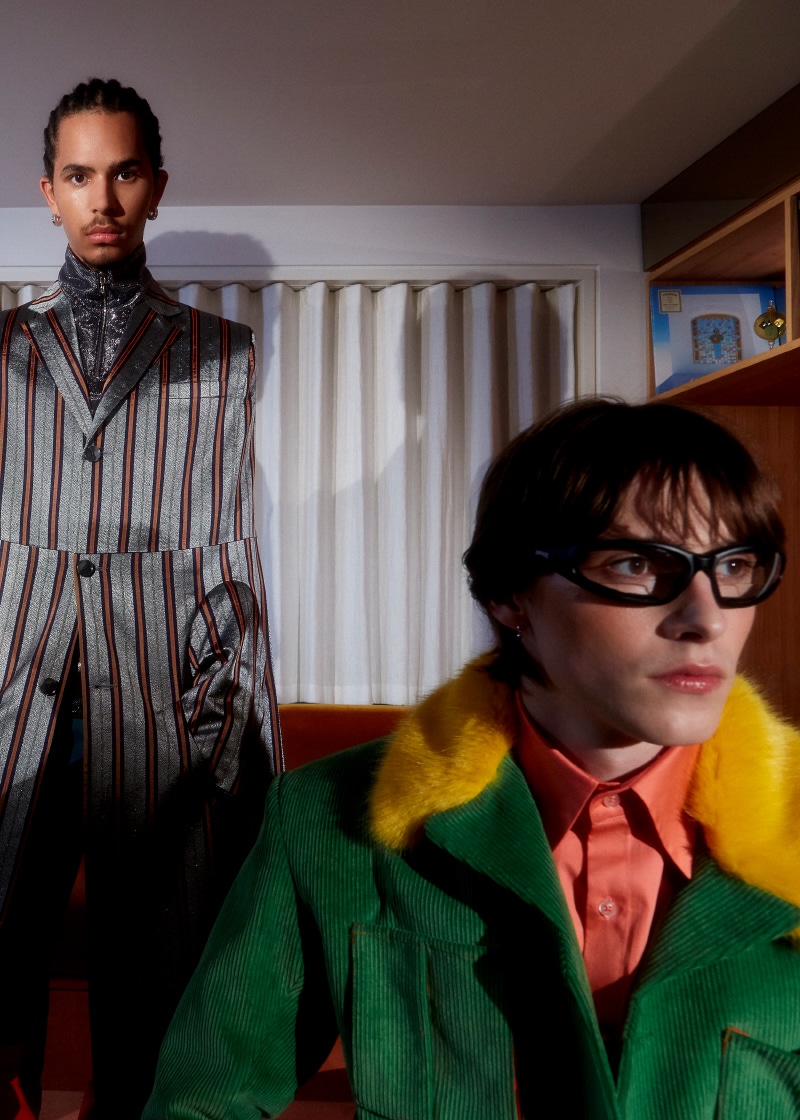 London-based ready-to-wear brand Jekeun, founded by Korean designer with Japanese heritage Jekeun Cho, has unveiled its Spring/Summer 23 collection to coincide with London Fashion Week.
For those of you who don't know the brand, it is characterized by a philosophy based on its founder's interest in the world of psychology and more specifically how we reconcile our inner self with the person we present to the world. The decisions we make every day about what to wear, which go beyond our wardrobes, also have their place in this philosophy, as these have a lot to do with the image we want to project to others, wearing certain items of clothing or accessories in order to fit in socially and be treated well.
This viewpoint informs Jekeun's visual language through subtly manipulated silhouettes, re-interpreting the power of traditional suiting and military tailoring, softened and rebalanced to embody the interplay of confidence and shyness. Bold and vibrant colors and prints are applied to further obscure the silhouette, referencing how outward expression can conceal what lies beneath. Tartan and stripes are a recurring theme through Cho's work, orderly and well structured, but complex and distorted as they are applied onto the human form. Innovative knitwear techniques are developed based on the patterns and shapes of the human brain, inspired by MRI scans of depressed subjects, complex networks of connections, intersections, pushed and pulled across the skin.
Ultimately and unconsciously, we are masters of deception, exposing and enhancing what we are proud of and hiding what we are not.
The exploration of this tension between the true self and the ideal self, of authenticity and expectation, of the deeper understanding and appreciation of the individual, and how this narrative manifests itself within fashion, is at the core of the Jekeun brand.