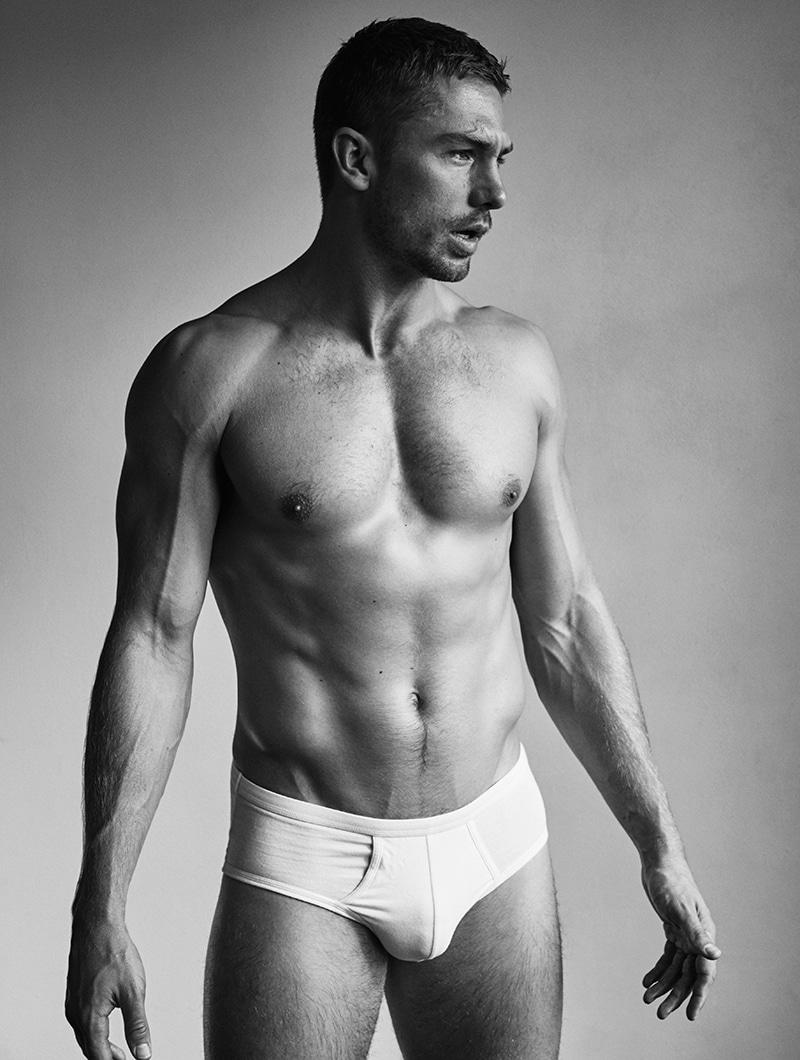 Facts first please, James.
Hey hey, Fucking Young! My name's James and I'm 27 from London. I currently live between the UK and the United States. I love sports, reading, and socializing with friends. I began modeling in Australia when I was undertaking some trips after graduating from university. I started in Australia and, ever since, I've been fortunate enough to have traveled all over through my kind of job. New York, LA, Peru, Costa Rica, Thailand, Monaco are few of the places I've visited. Also, I've been fortunate to work with brands such as Tom Ford, Hugo Boss, Barbour, and Tommy Hilfiger. Hopes for the future are to keep increasing my professional profile, working with great photographers, and traveling.
Taking things back to the very beginning – tell me how it all materialized for you.
I modeled whilst at university, but it seriously started as a job in Australia after I lived there for a couple of years. I was scouted by my mother agent, Leea, and then it all went from there.
Three words that describe your best self are…
Driven, generous, and kind.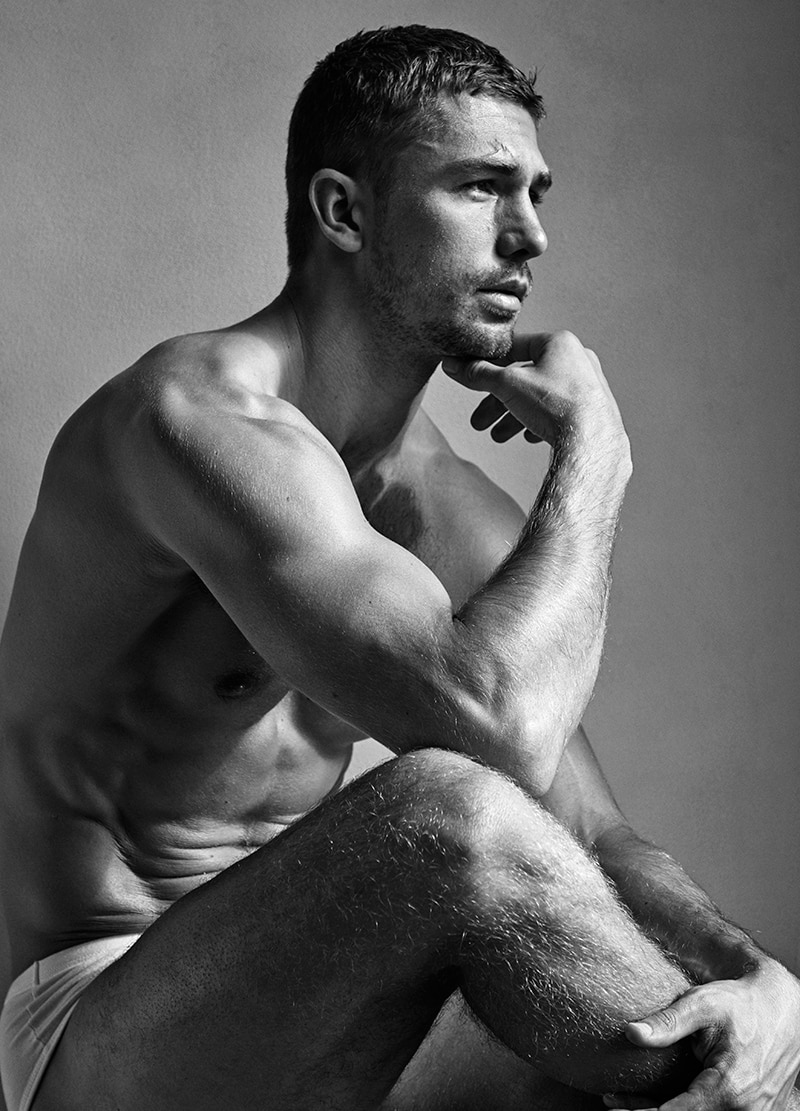 How were you discovered/scouted? And what were your first feelings when you happened to sign your first contract?
I was asked to visit my agent in Australia, who then signed me on the spot. I was pretty excited and grateful for the opportunity, as Leea and I have always had a great working relationship.
Who's been the dream client to work with?
Working with Tom Ford himself was pretty special, as I starred in their first-ever underwear campaign. Watching how he works and treats everyone on set was super impressive, and his attention to detail is next level.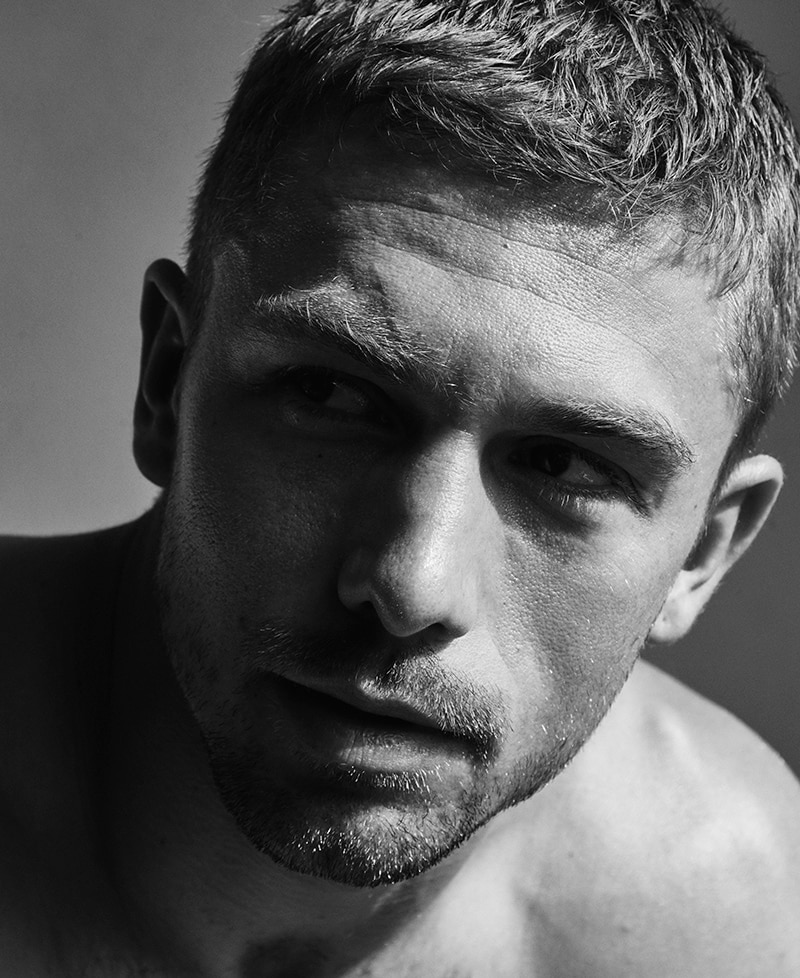 Favorite experience so far?
In terms of job experience, a week spent in Peru was incredible. The landscape, food, culture, and people were a very memorable experience and it was my first time in South America.
How's it been for you since commencing?
It's been a journey for sure. As with any job, there are times that are quite challenging, but generally, work has been very good and I've been fortunate enough to travel to a number of new places for work which is always cool.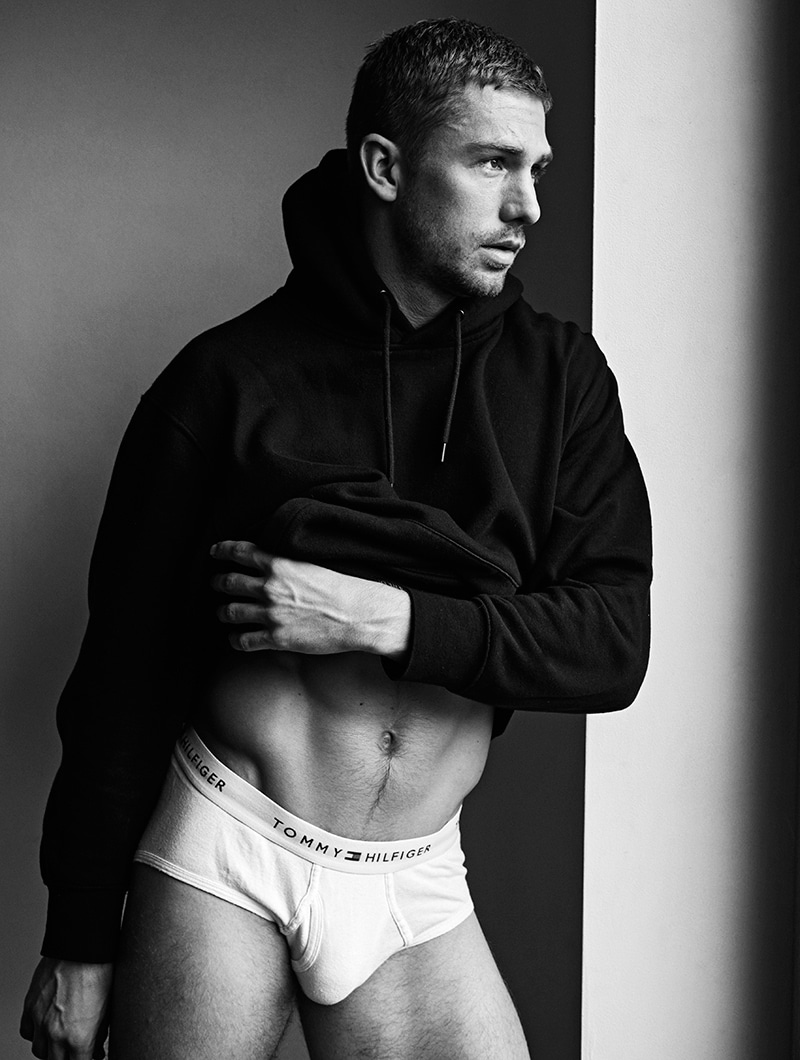 Essentials to bring along your travels for a last-minute job are…
Headphones, a book, laptop, moisturizer, sunglasses.
How do you react to trolling and online criticism?
It depends on the sort of criticism. Most of the time, I tend to ignore, as there's no point using energy in responding to 99% of it. On occasion, I have replied to some, if they are way off the mark. I try and have an open dialogue and listen to opinions and then explain mine.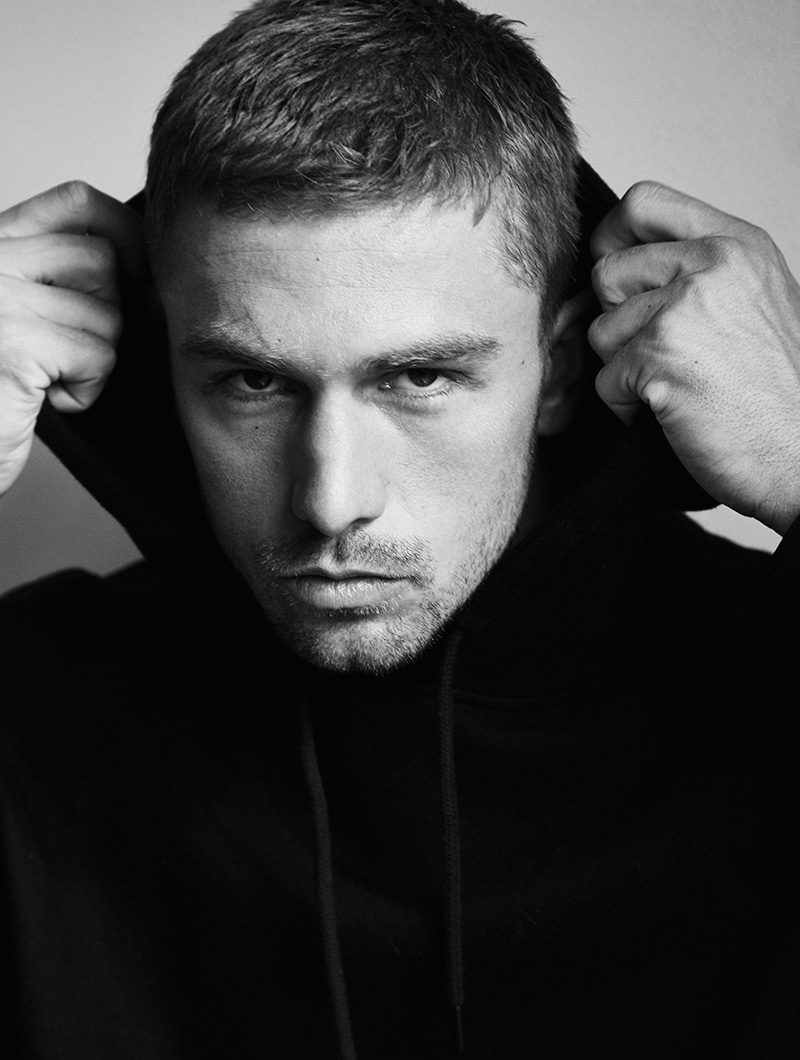 What are your thoughts in regard to the whole Instagram thing?
I'm all about it. It allows people to share and connect, inspire, and motivate. It is a social platform and people need to remember it's just that, but there is plenty of opportunities to use it for good. As long as people don't start to use it as a focal point or a yardstick, then I believe there is massive positive potential within it.
"…Trust your instincts. Be persistent, Be smart. Get hold of a strong group around you, because things can be rough. Nonetheless, the rewards for hard work can turn simply amazing."
How do you feel about talking us through how you perceive your identity? Do you feel you're almost required to put on a whole different facet when interacting with your e-users online?
I don't think so. I try to be fairly transparent on social and share things, especially with social media. There are certain things I keep more private, like relationships, but generally, I try to. Be as true to me on there as possible.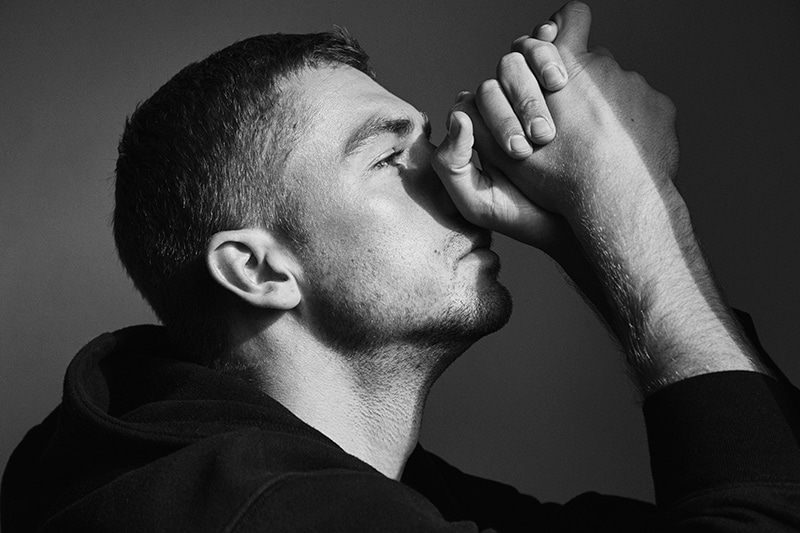 How has the digital world impacted your being?
I mean, I hope not. I think a few years ago I was more likely to be affected by it or change behavior according to it, but hopefully, I learned from that. I have definitely learned to post. More of what I like and not what I think others will.
Do you feel empowered through your social media channels? If so/not, how come?
Not empowered per-se. It hasn't made me more confident; I've always had a strong inner belief. I like the fact I can use it to share things around mental health and fitness/workouts etc and being able to answer people's questions on those from the knowledge I have.
I imagine that due to your kind of occupation, you tend to travel a lot. What's your favorite city and why?
A good amount of travel is asserted, and for that, I'm very fortunate. To pick a city? New York, always and forever. I love the brashness and then in-your-face ruthlessness of it. It's harsh and honest. If you survive there, you'll learn how to combat any hurdle.
What's been the most enlightening aspect of your career thus far?
A shoot I did with Leo Corredor. He taught me a lot and put in so much time and trust in me for a project. He helped make me understand a lot and was patient with me. I will always be grateful to him for that.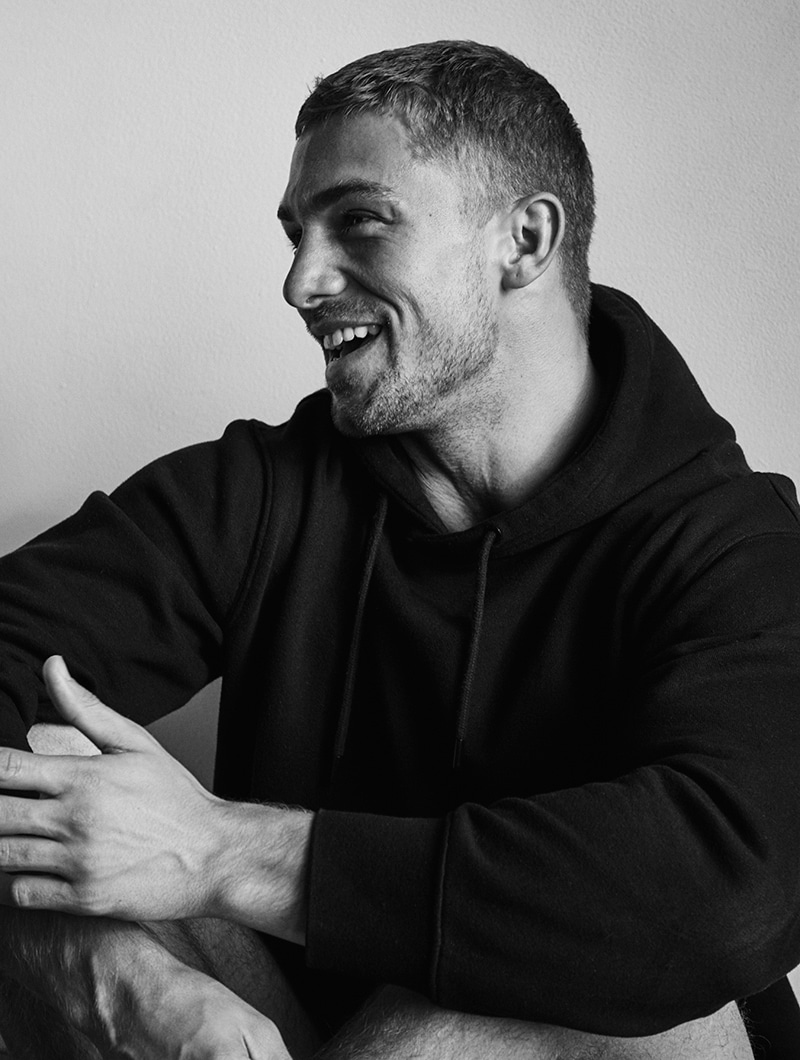 What do you wish you could have done differently throughout your journey?
Definitely, refrain from my naivety early on my path, while trusting people even when things didn't feel right. I have learned to more make my own decisions and communicate well with my agents. Speaking up when something doesn't feel right is key.
Any major inspirations?
Being British, Gandy has to be the one. I heard a story about how he made his entrance on to the scene and it was ballsy.
Who would you like to be remembered for?
I'd like to be remembered as someone who has done something incredible, just like aiding people who are less privileged. Both my mother and sister work in fields that help kids with learning difficulties; my sister specializes in clinical psychology, so being able to do something along those lines would be marvelous.
What's the wisest lesson you've learnt being in the industry?
Be yourself. Some will love you, some will hate you. Better to be hated for you, than hated for being someone else anyway.
Any advice to give the young wave of aspiring models, wanting to venture into such field?
Trust your instincts. Be persistent, Be smart. Get a strong group around you, because it can be harsh. Nonetheless, the rewards for hard work are simply amazing.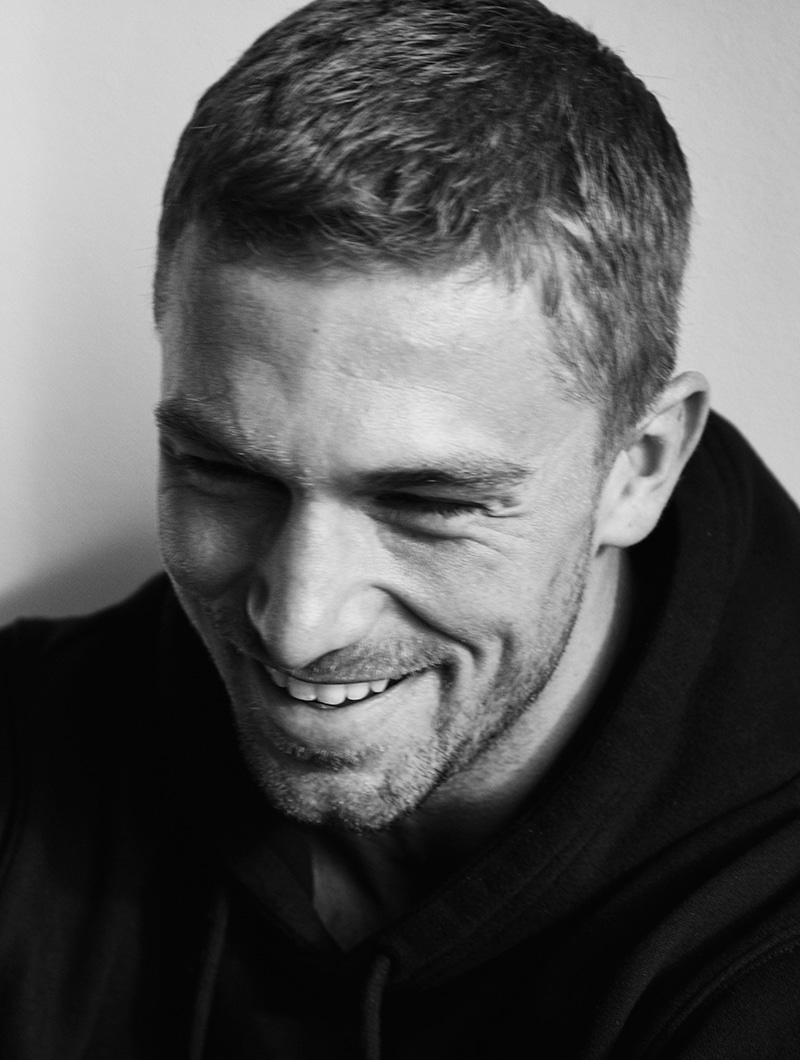 Photography: Gregory Vaughan @gregory_vaughan
Talent: James Yates @yatesy17
Management: Heroes Models @heroesmodels