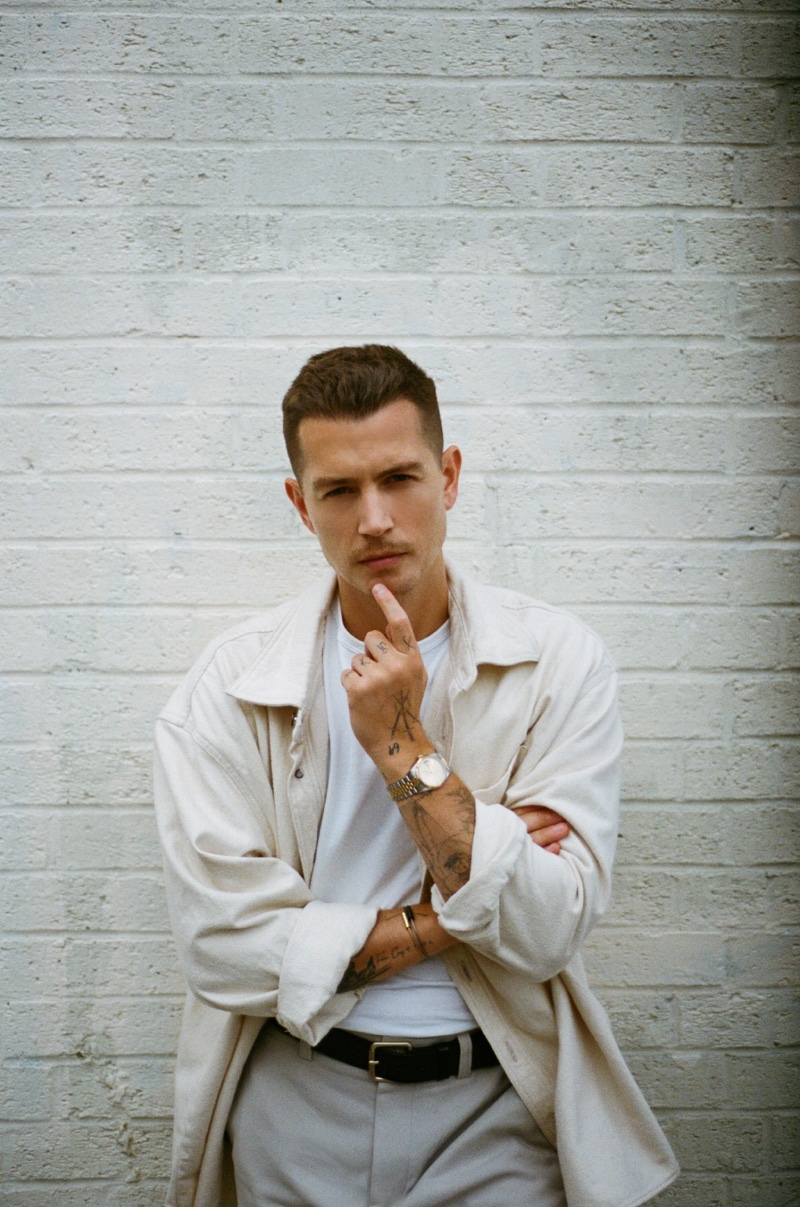 You probably know James McVey as the guitarist with platinum-selling international pop act The Vamps, but now we are getting ready for his debut solo EP 'Manabi' expected next month along with his first solo show in support of MIND (the mental health charity) at the Hoxton-Hall on November 10th. His debut solo track 'Dancing On The Head Of A Needle' saw an inspiring leap into the unknown. Its raw, introspective acoustic pop received an overwhelmingly positive reaction from fans, and now James can reveal that there's more solo music to come.
Photographer Jack Alexander captured James on film in this Fucking Young exclusive! While next month looks like a busy one with the release of Manabi, we caught up with James to chat on his upcoming EP and meet the man behind the music.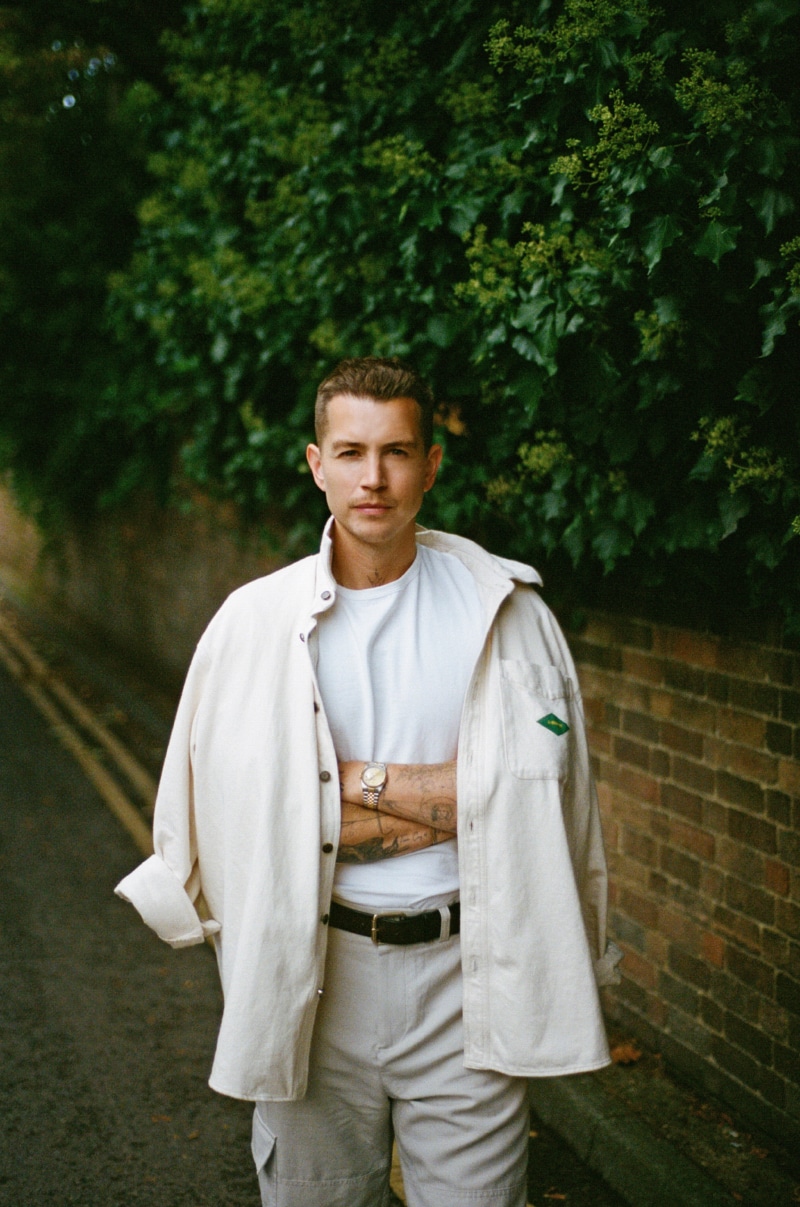 Many of our readers know you from your successful career with The Vamps. What inspired you to go solo? Is it something you always wanted to do?


I feel the term go solo is quite charged; there are certain connotations that immediately spring to mind when I hear that phrase and I want to stress to followers of The Vamps that the band isn't going anywhere and we are excited for what we're planning for next year. As for my music, I've been wanting to explore certain themes, from my mental health through to marriage, for a couple of years. I feel at the age of 30 I've been able to grasp a new sense of perspective on how I tick over the last five years or so and feel ready to convey that process of self-reflection through songs.
What was you first introduction to music? Did you grow up in a musical house?


The very first memories I have of music are Del Amitri, Keane and Crowded House. My dad loves music and I remember listening on car rides.
Did you have a favorite artist growing up? What was your first CD?
I have three rather polarising key influences that I feel were the cornerstones of my love for music. Initially, I was taken by the excitement and energy of Busted. On day one of seeing What I Go To School For on the TV, I wanted to make a band. At a similar time, I discovered Taylor Swift and was captivated by her ability to not only write pop melodies but also how colloquial her lyrics were. Having the ability to write extremely accessible songs is a real talent and I learned the importance of conversational lyrics whilst listening to Taylor's earlier albums. Above everyone else, however, Damien Rice changed my life. I listened to 0 and 9 when I was 12 and it honestly changed my entire perspective of songwriting. I'd never been presented with that kind of musical obscurity; metaphors painted with beautiful lyricism and complex string arrangements. 18 years on I'm still as inspired by those records.
View this post on Instagram
Your solo music has a folk-pop vibe, which is different from your days at The Vamps. What inspired you to write for this genre?


Touching on Damien before, I wanted to go back to the very core of where songwriting began for me: listening to Damien Rice and not following a specific formula. Sure, I want to make my music accessible to an extent and ideally, people would find themselves humming one of my choruses from time to time, but the goals I set out to achieve with this project didn't center around ticking industry boxes or hitting sales targets. Above all else, I wanted to make this project for myself; it's been a sort of therapy that's helped me navigate the last year of my life, through the highs and lows. From a production standpoint, I pulled everything back and intended to present a raw, live-feeling EP that captures the emotion spent whilst writing it. At its crux, this EP is live instruments and a raw vocal.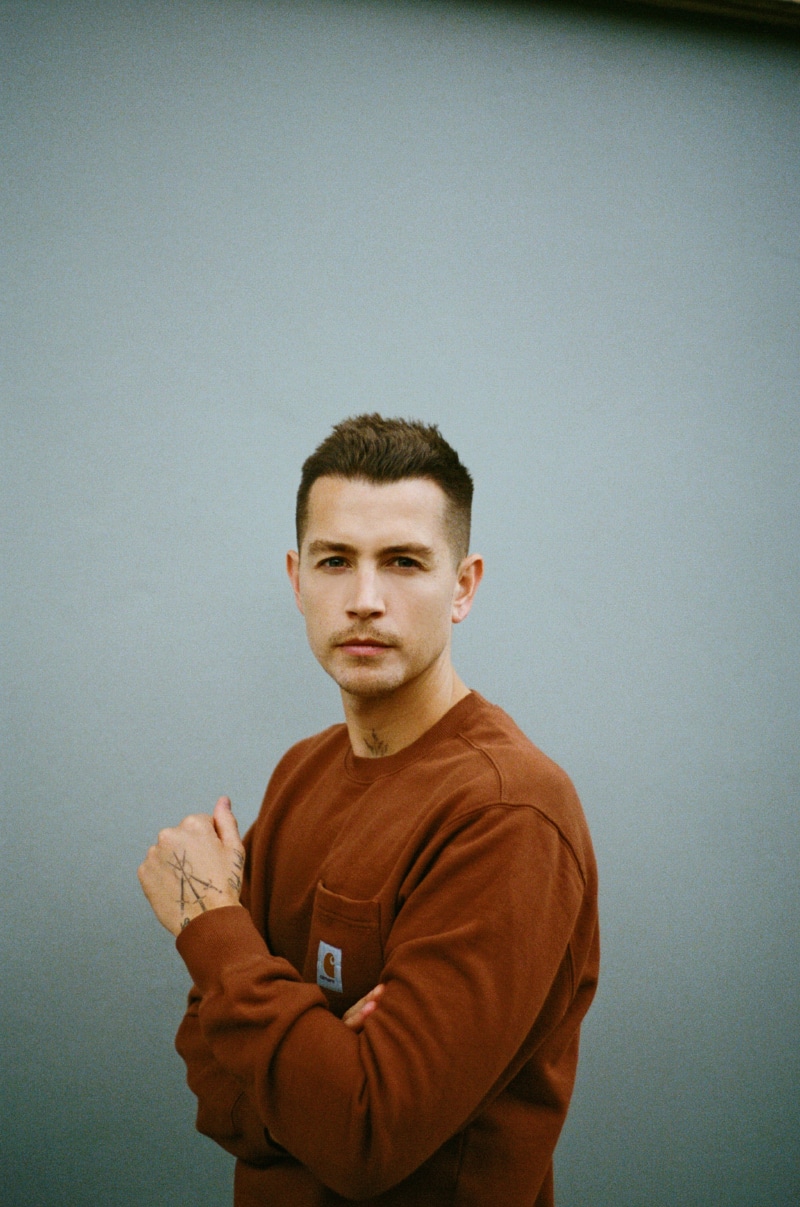 You have received positive reactions from your online audience. Is it something you expected when you announced your solo project?
I wasn't too sure what to expect when releasing this music because it's quite far from where The Vamps typically stands sonically. Again though, I tried my best to focus on the true reason I wanted to start this chapter: to document my life and also challenge myself with producing my first body of work. Seeing people relate to my music is the best feeling ever and it reminds me daily of why I initially started writing songs 20 years ago.
You have a new single out and a live gig next month. How has the crowd's reaction been playing live?
I haven't played a show yet and I'm both ecstatic and terrified. It's weird feeling this nervous about something I've sort of done regularly for the last 15 years. I think what's playing on my mind the most is that the audience won't have heard the majority of the songs I'm playing live yet. Selling out the first show in 5 minutes felt great and I'm now trying to do all I can to make it the best show possible.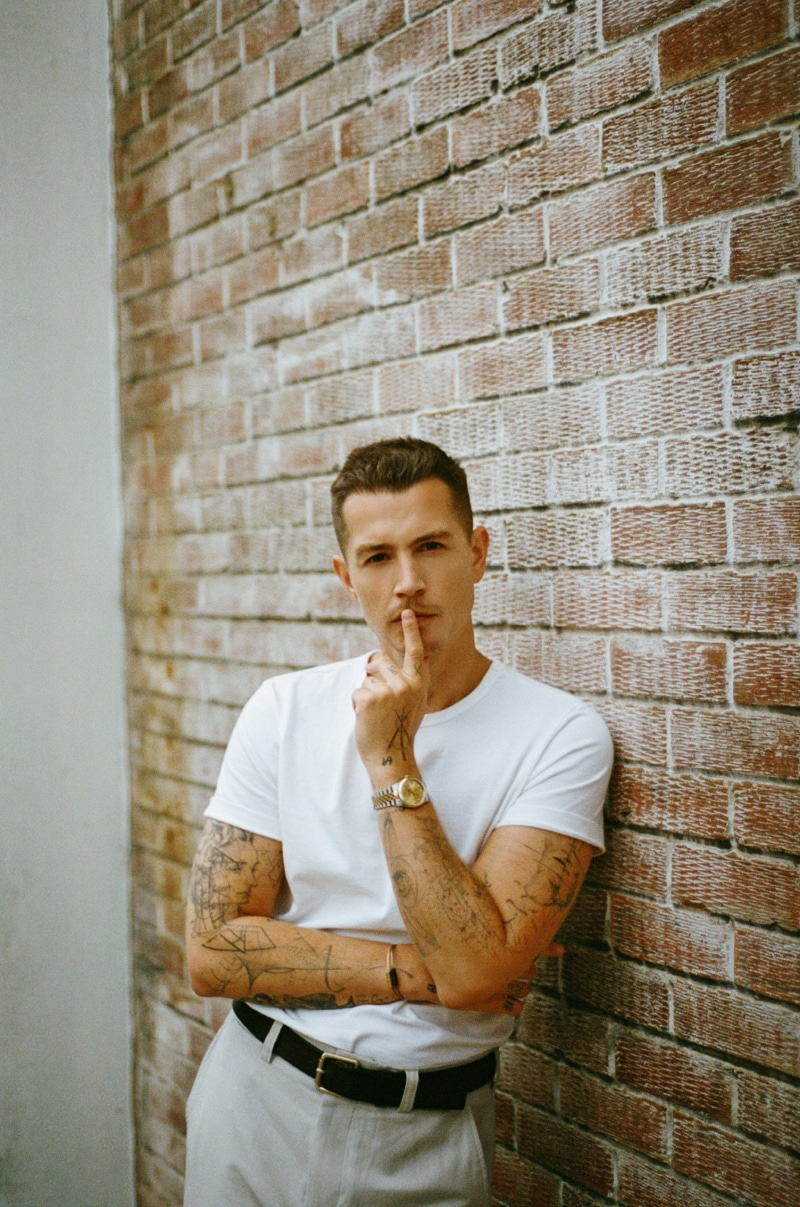 Tell us about your EP Manabi. What does it me and what did you learn or discover about yourself while working on it?


Manabi means learning in Japanese. I'm learning more about the world and myself every day and I endeavor to do that forever. I see learning as the fundamental tool in evolving into a better person and the thought of stagnating mentally scares me. This EP reflects on the last couple years of my life, from the immense highs of getting married, right down to the depths of feeling prolonged lows. I am vulnerable throughout this body of work and I know that's been difficult for my family. These songs truly acted as my therapy and songs like Dancing on the Head of a Needle are, in a way, my apology to those closest to me for not being accessible through the lows. This EP has taught me that I have no idea what the future holds and that life is never linear.
You must be doing lots of press for your new EP. Let's talk fashion. How has your style evolved and which designers resonate with you today?


I've never really jumped feet-first into designer brands or high-end fashion, but I like what I like. I'm pretty against fast fashion and consequently look towards brands that truly last. Over the years I've been into the basic 50's style but more recently have gravitated towards a rugged, outdoors approach. Brands like Carhartt and Levis are great staples. I love Imogene and Willie, a small boutique in Nashville. I've been wearing MERZ B. SCHWANEN which people may know as the brand who made the famous white t-shirt in the series 'The Bear'. I like good quality stuff that lasts and isn't too loud.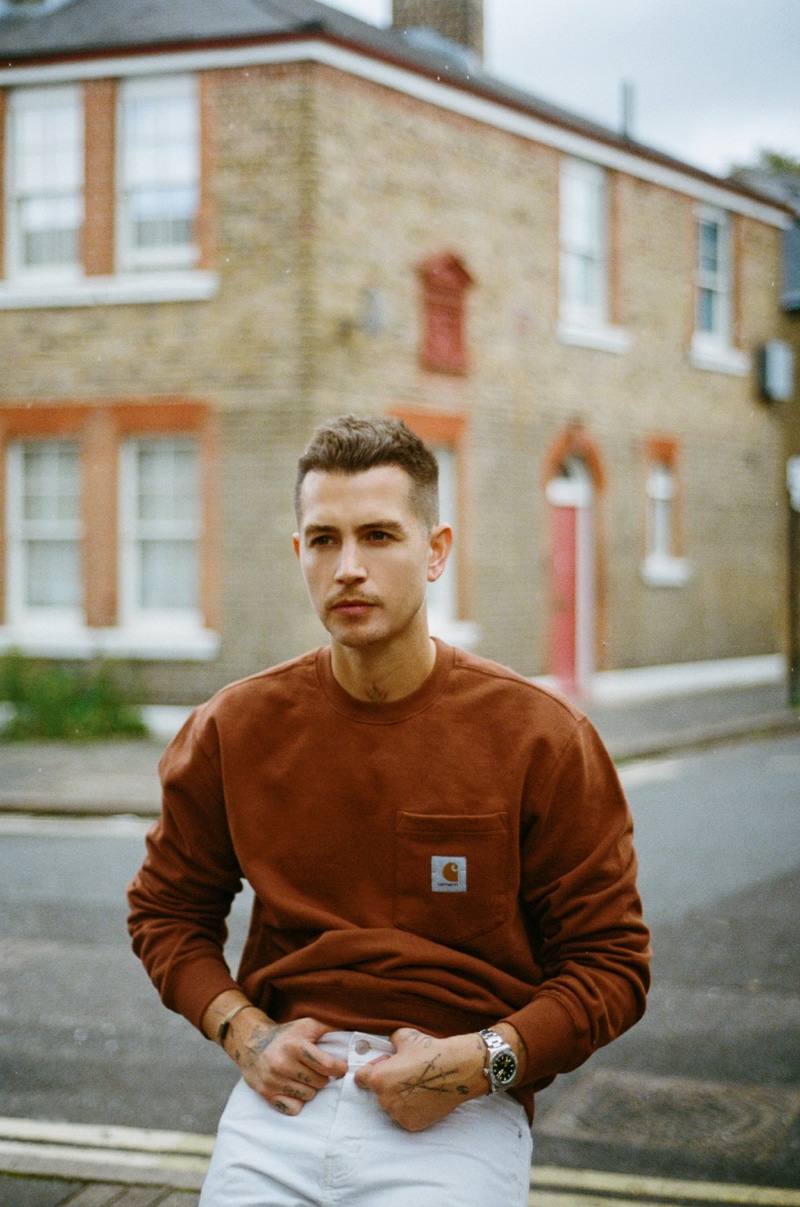 What's the most embarrassing fashion trend you used to rock?


It has to be the stupidly skinny jeans, boots and vest…
60s, 70s, 80s, 90s: Which decade do you love the most and why?
I'll always love the 90s just because there's so much nostalgia for me. I've been following an Instagram account that's called 90's Kid, or something, and the feeling of seeing a toy or program from back then gives me such a beautiful sensation of warmth. Musically the '80s were golden, obviously.
I thought you going to say 50s and then you surprised me! And finally, can you recommend us a book, a film and/or an album that has recently challenged you in any way?
My favorite book is 1984, I've read that more times than I can remember. It's becoming ever more relative with every year that passes. Album, Damien Rice 0 or 9…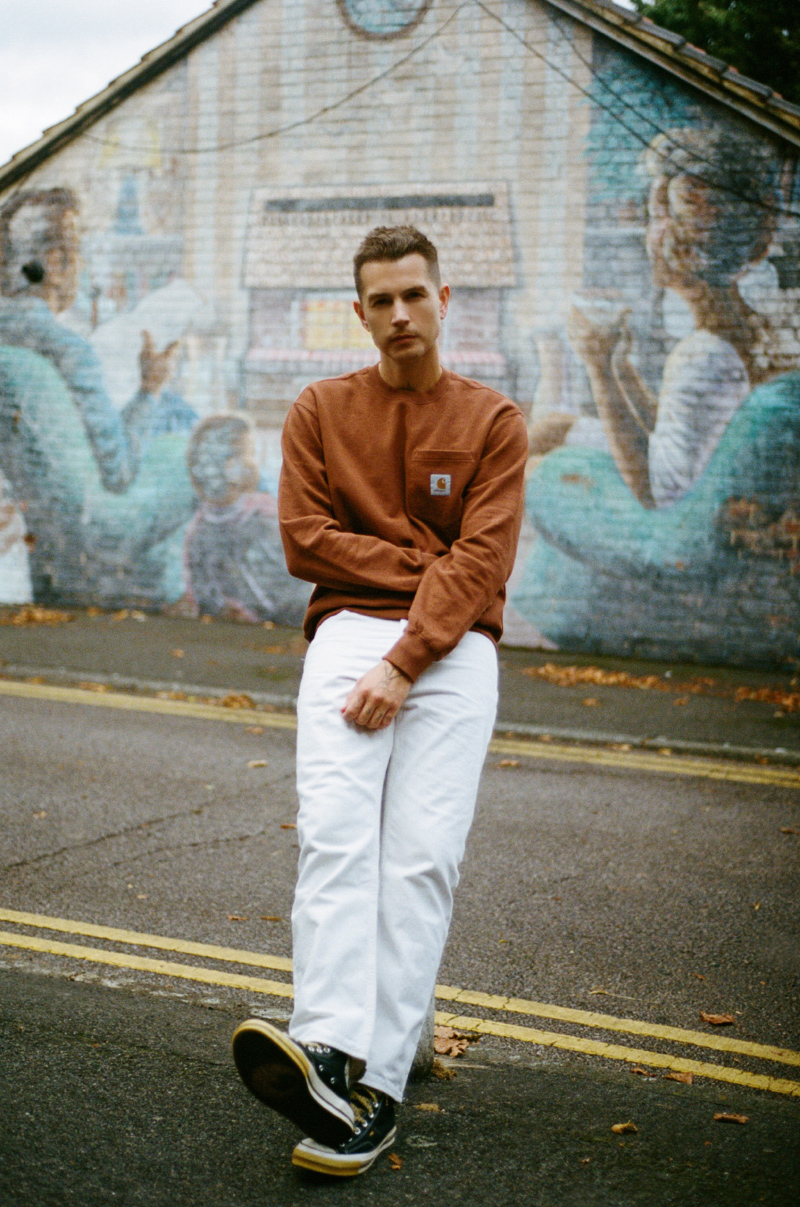 Credits:
Photography: Jack Alexander @jackalexanderUK
Grooming: Sandra Hahnel using 111 Skin, Glossier, Shu Uemura Art of Hair @sandrahahnel using @111skin @glossier @shuuemura_artofhair
Clothing: American Vintage, Carharrt, Cos, Converse, Merz b. Schwanen, and Rolex datejust 36mm