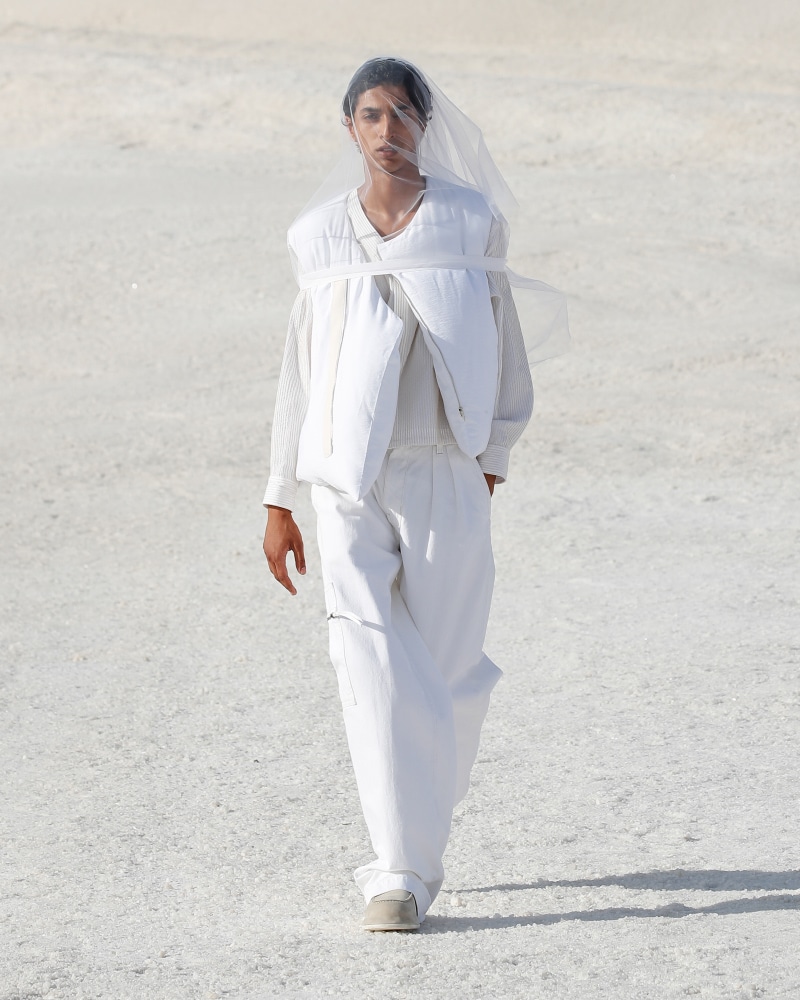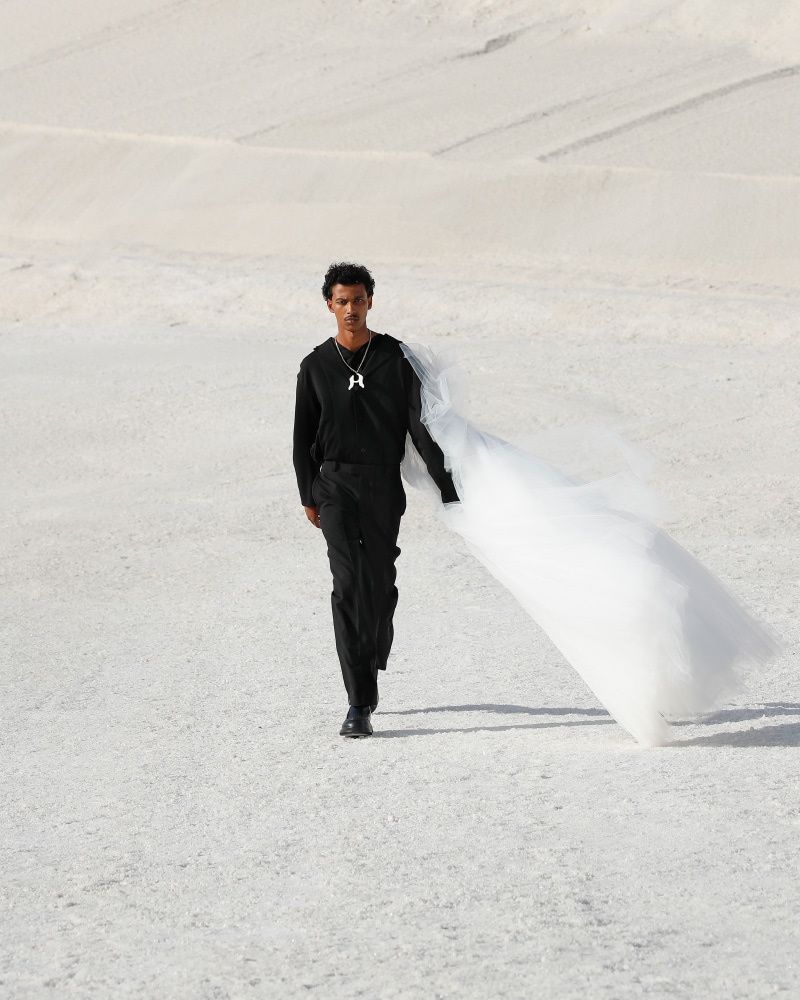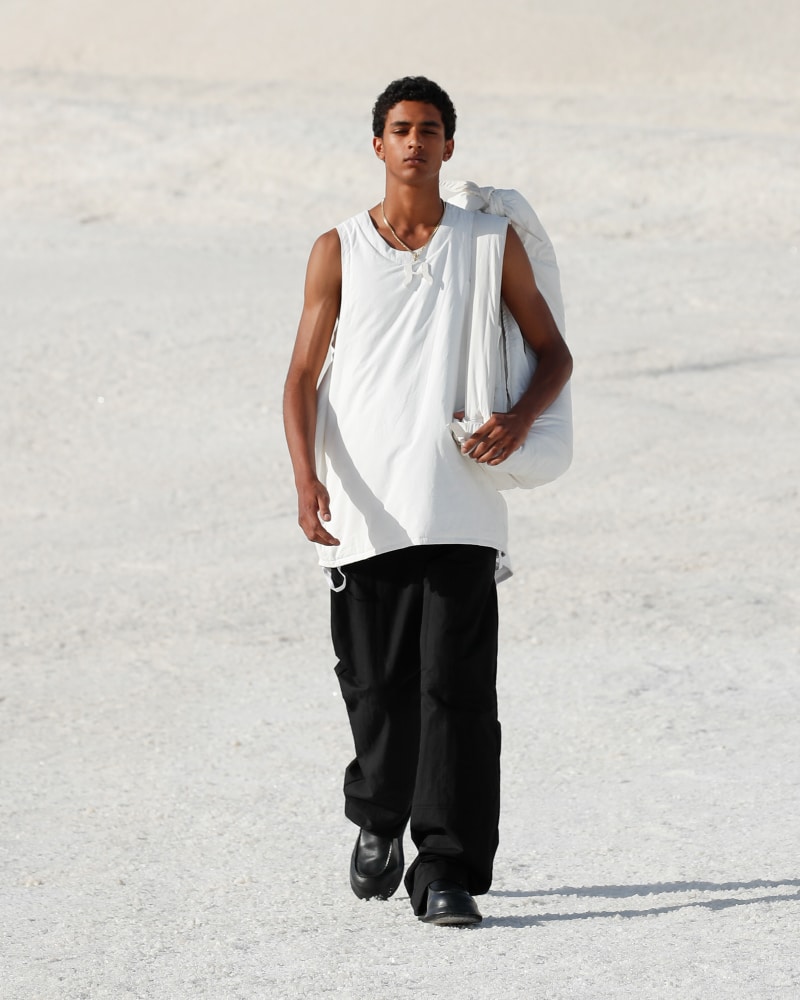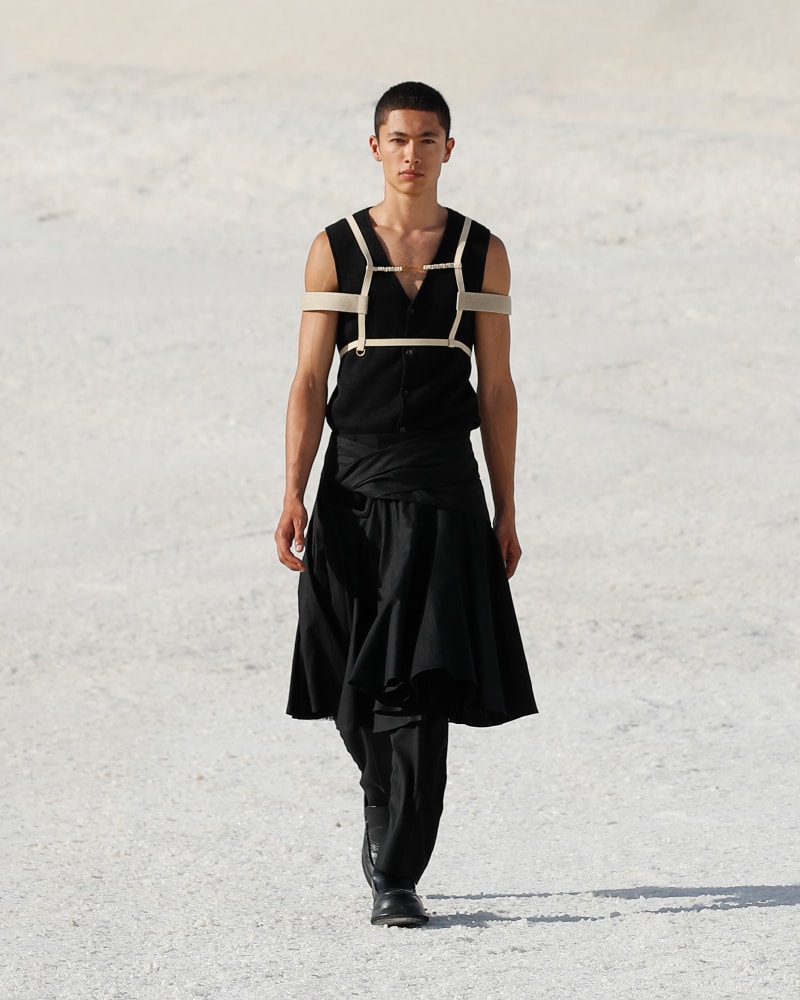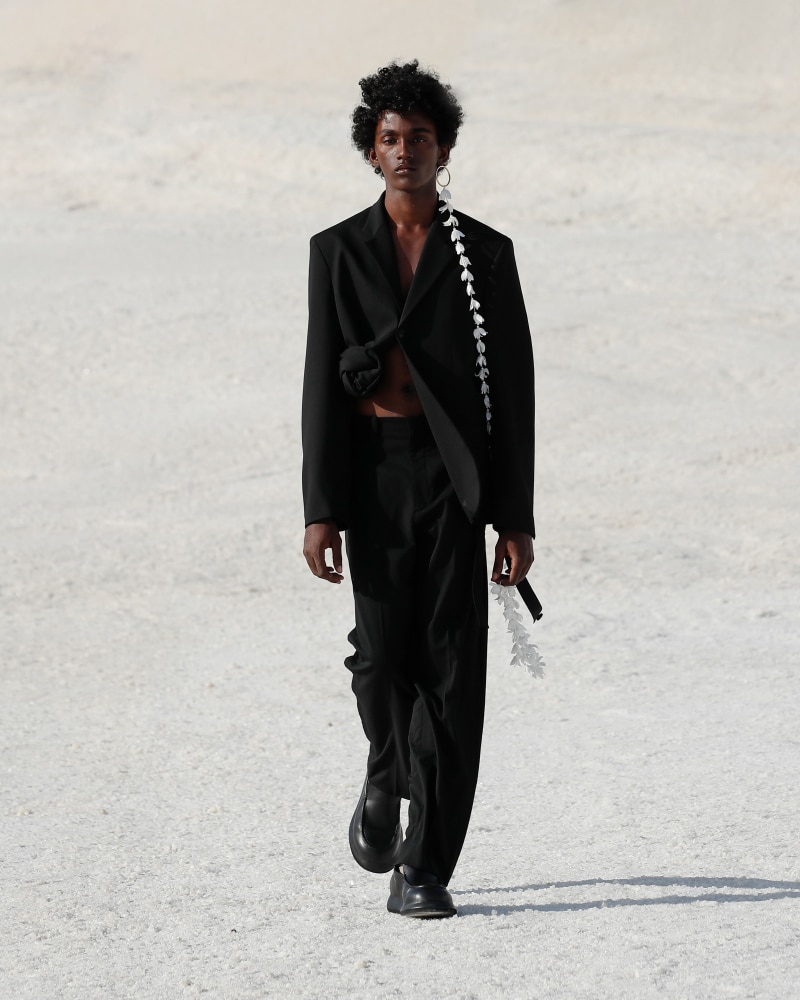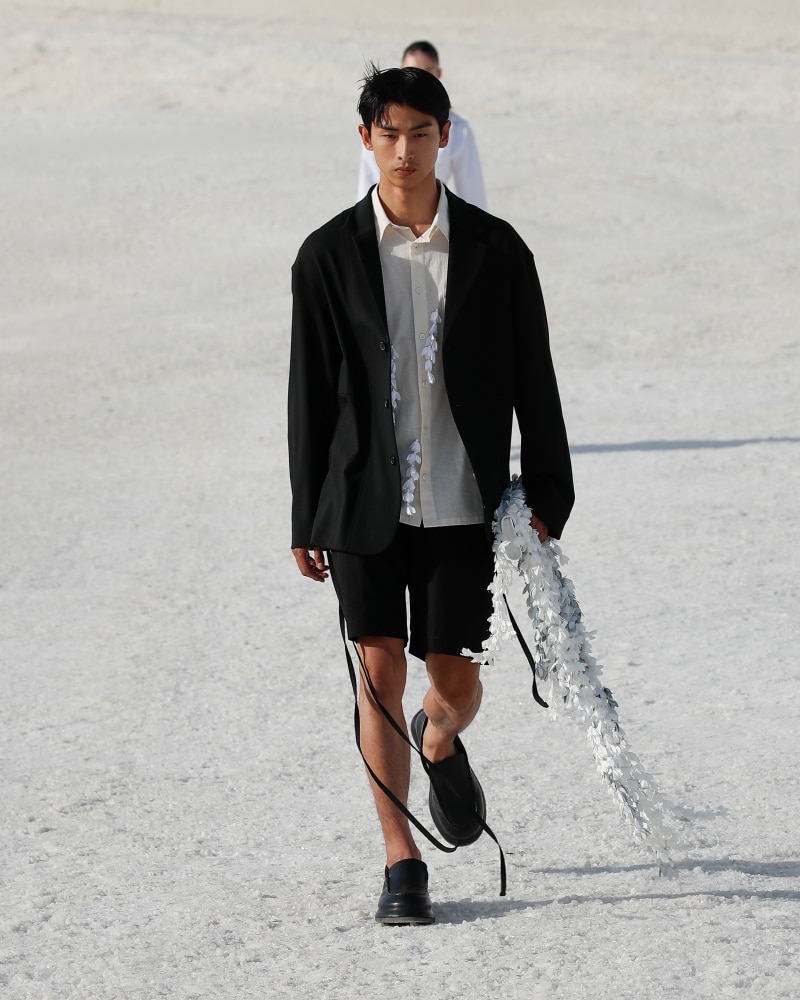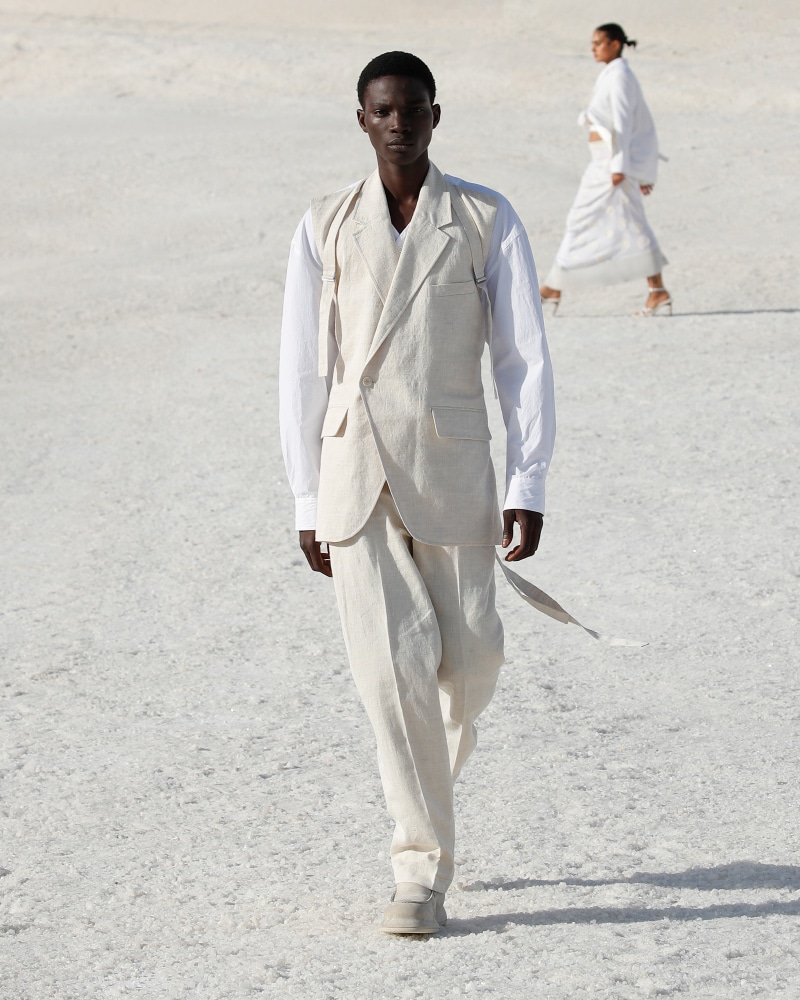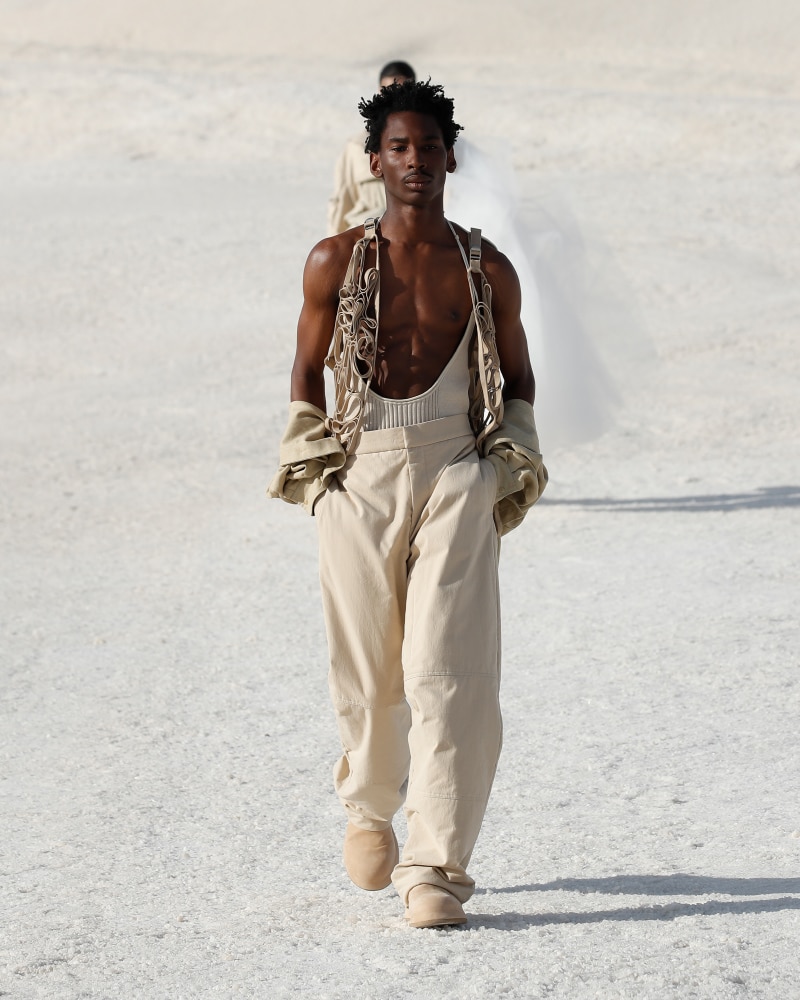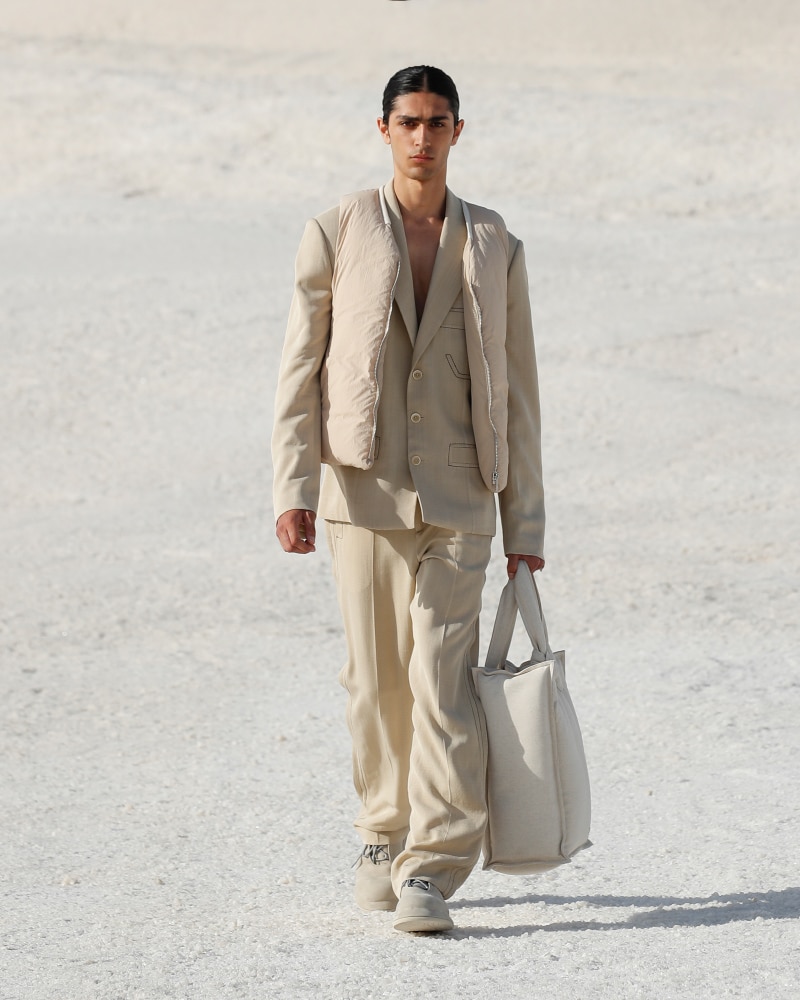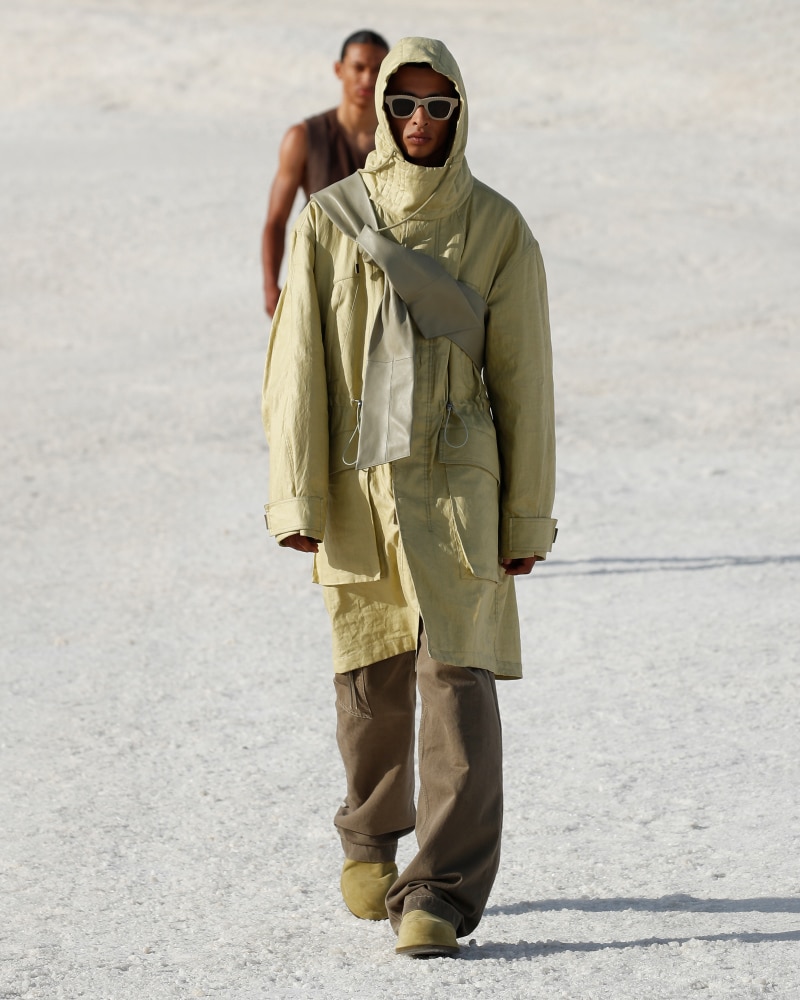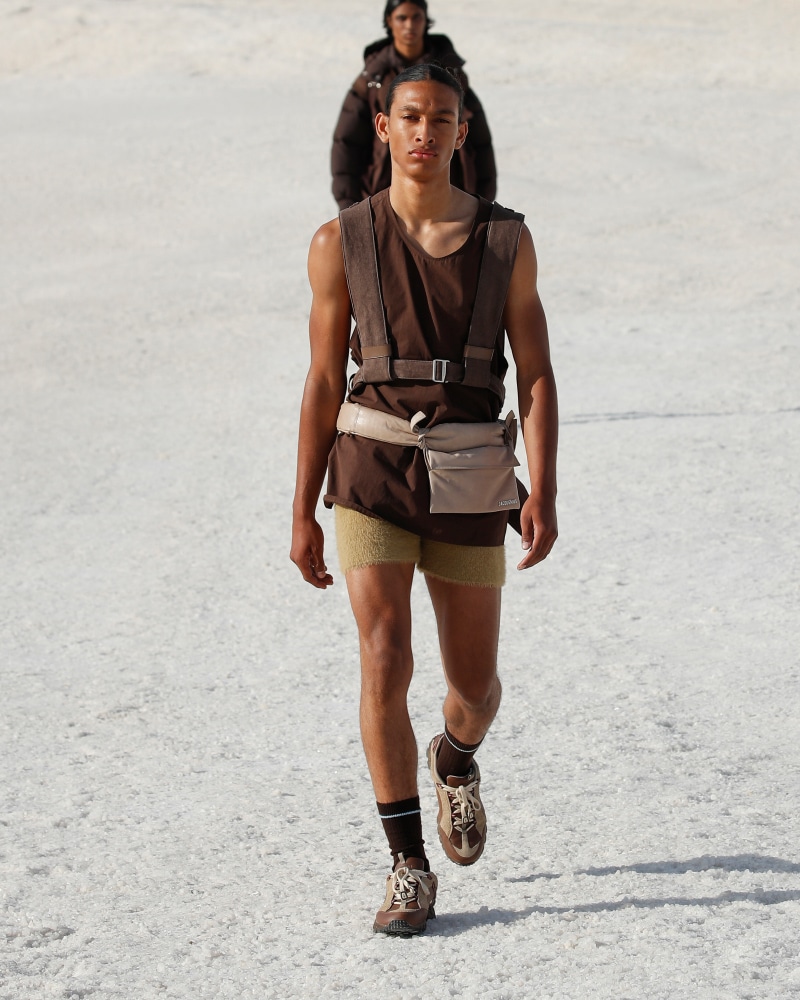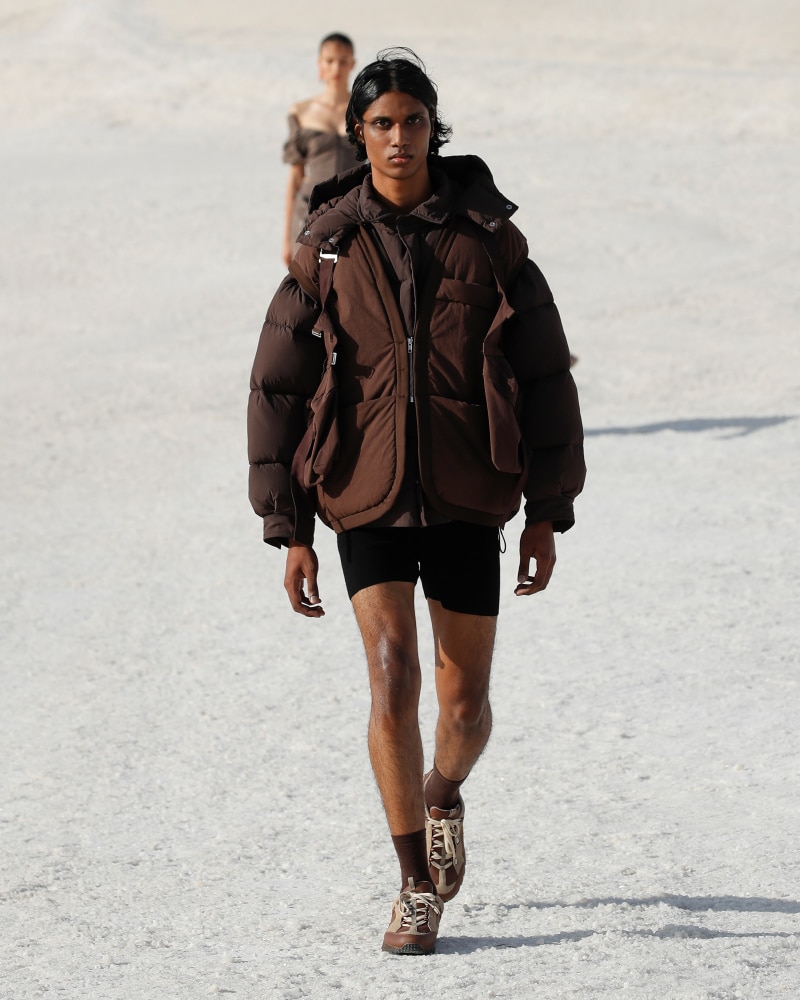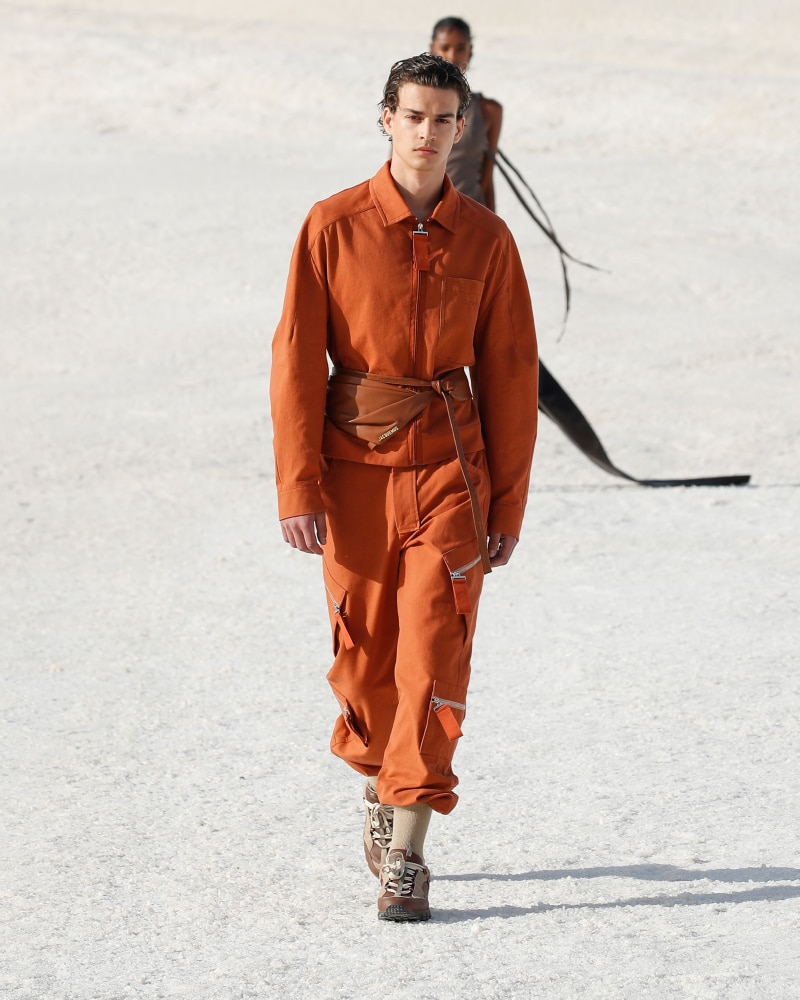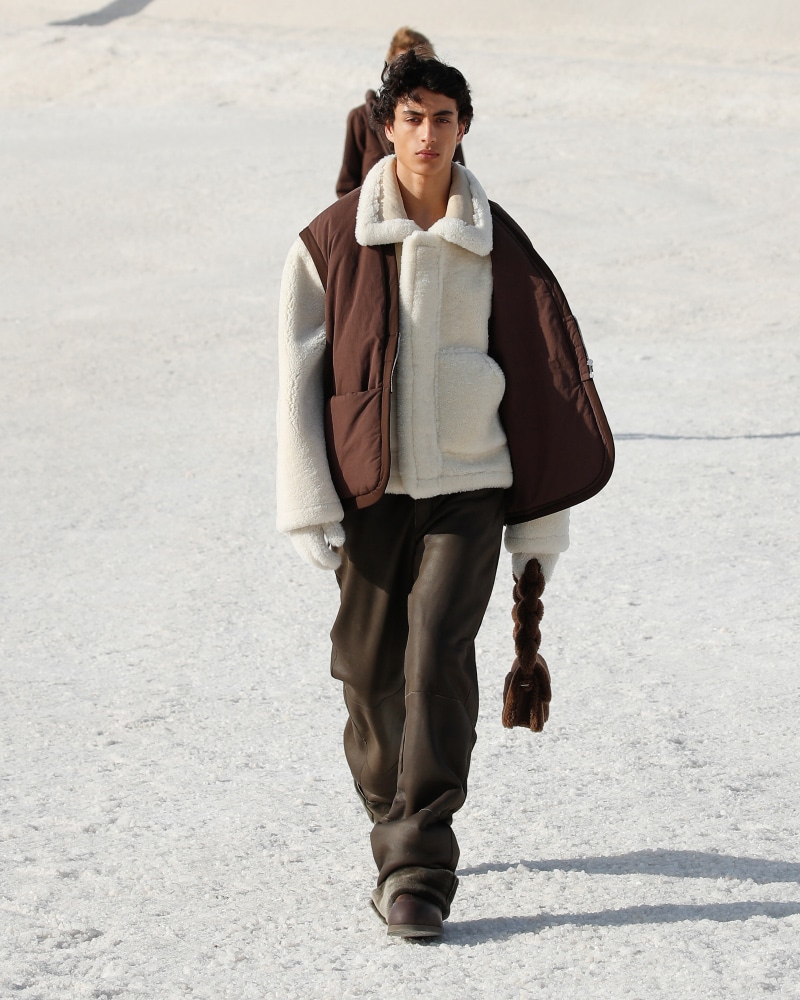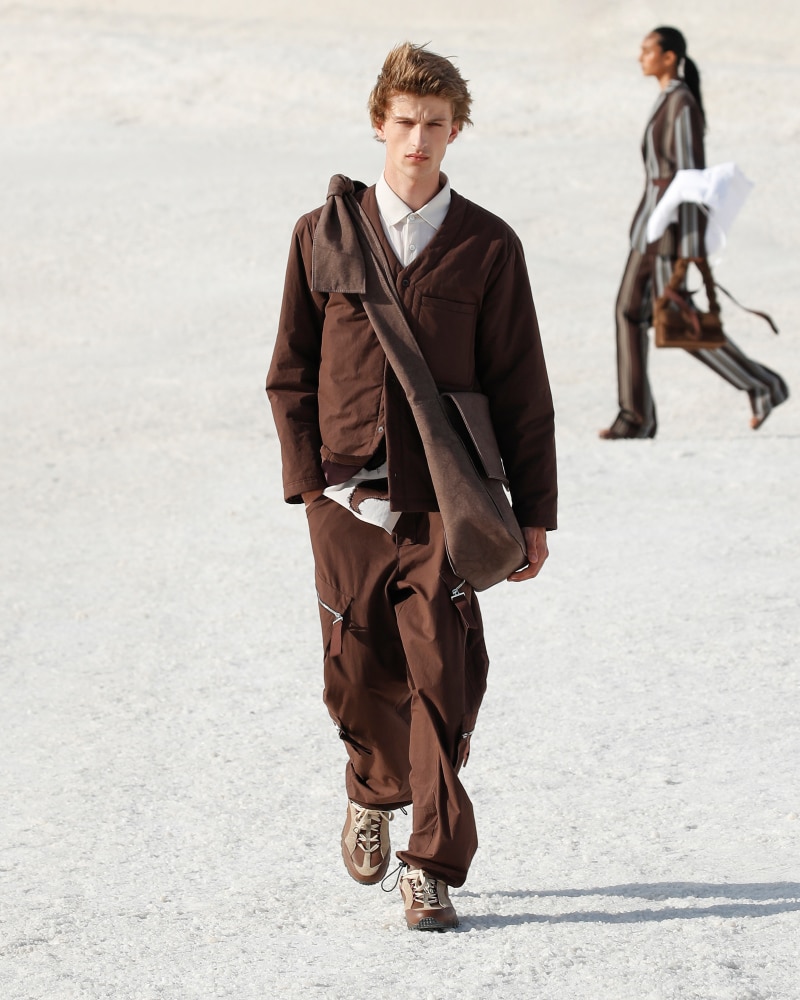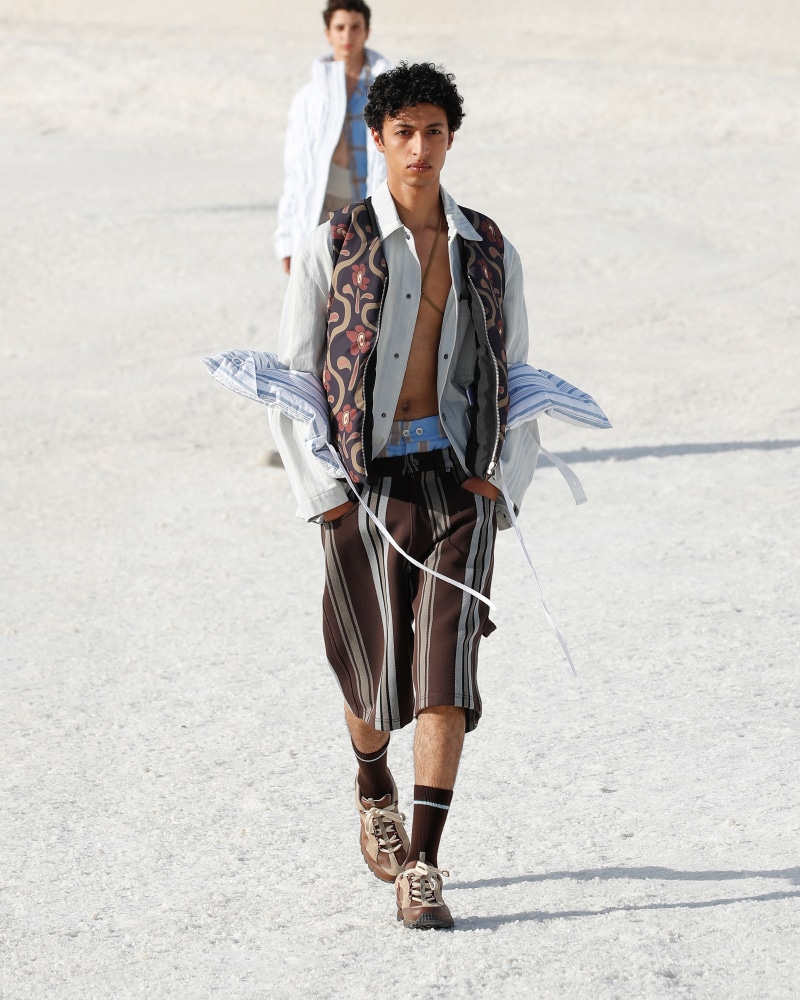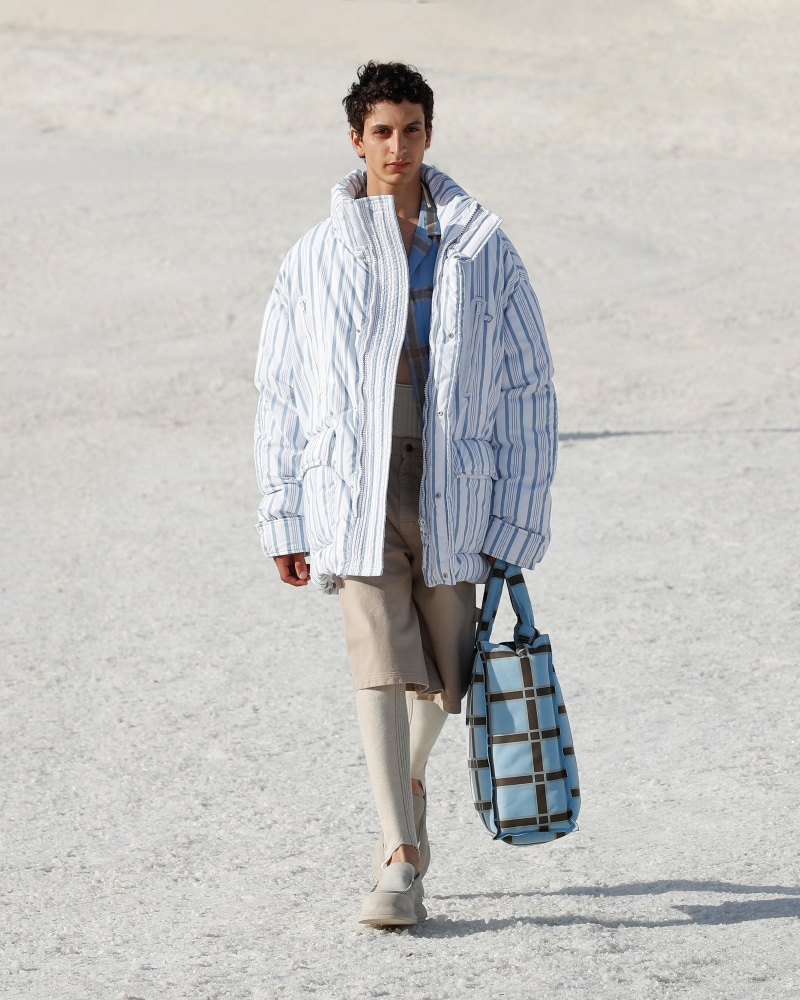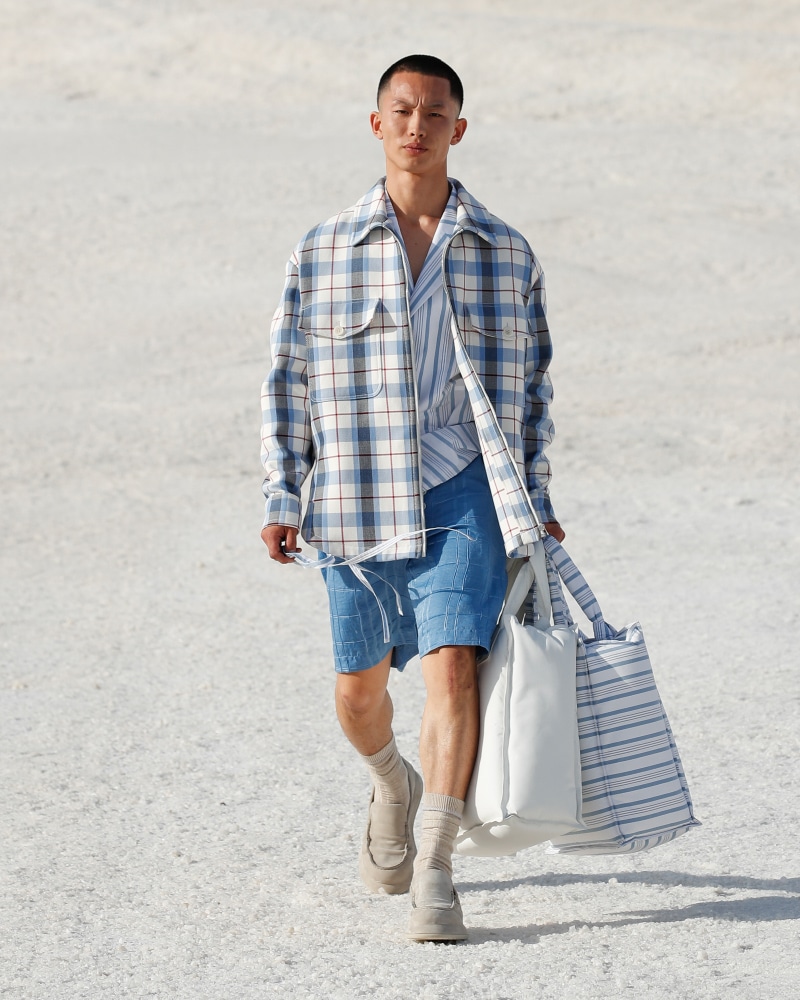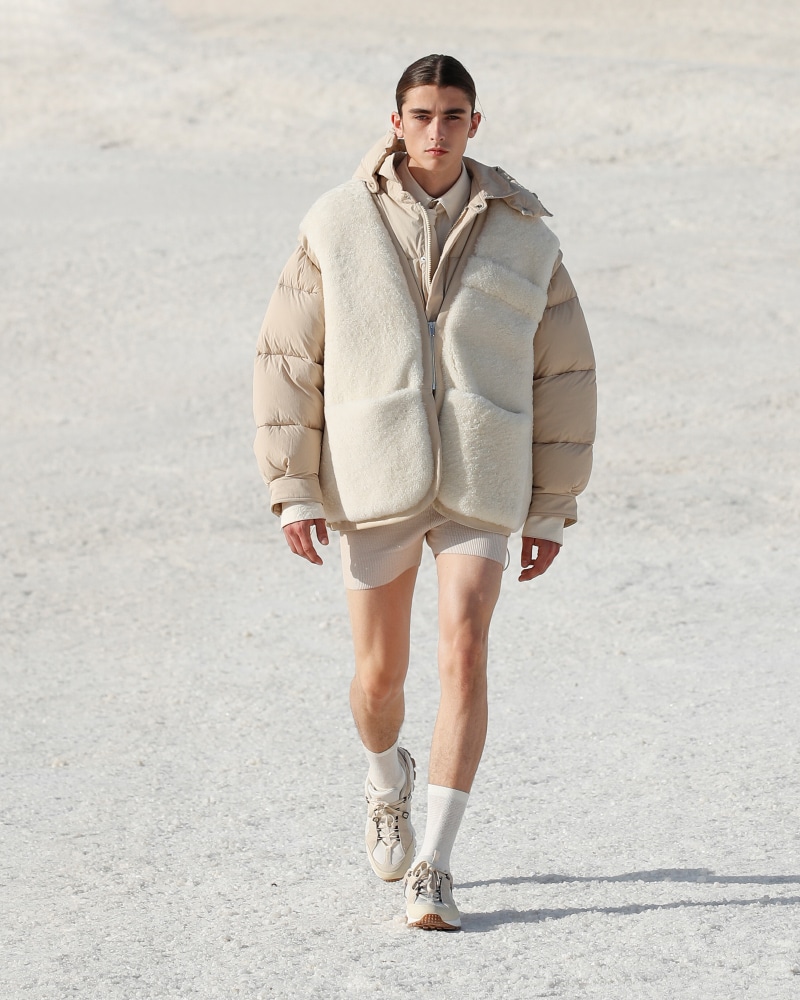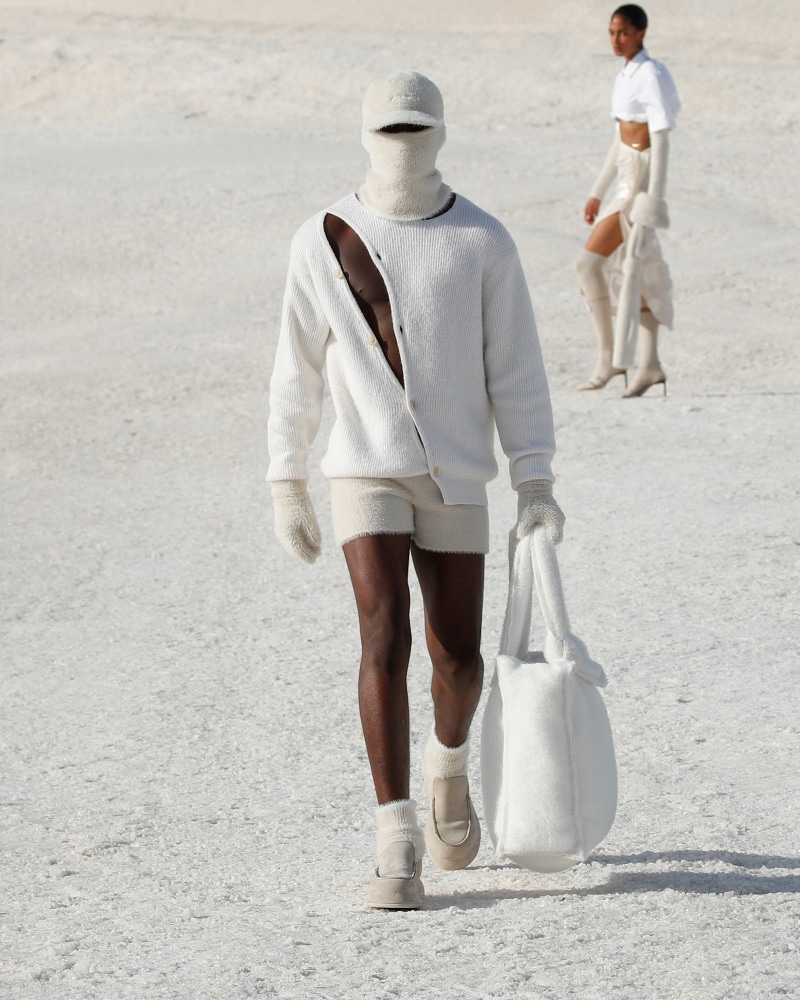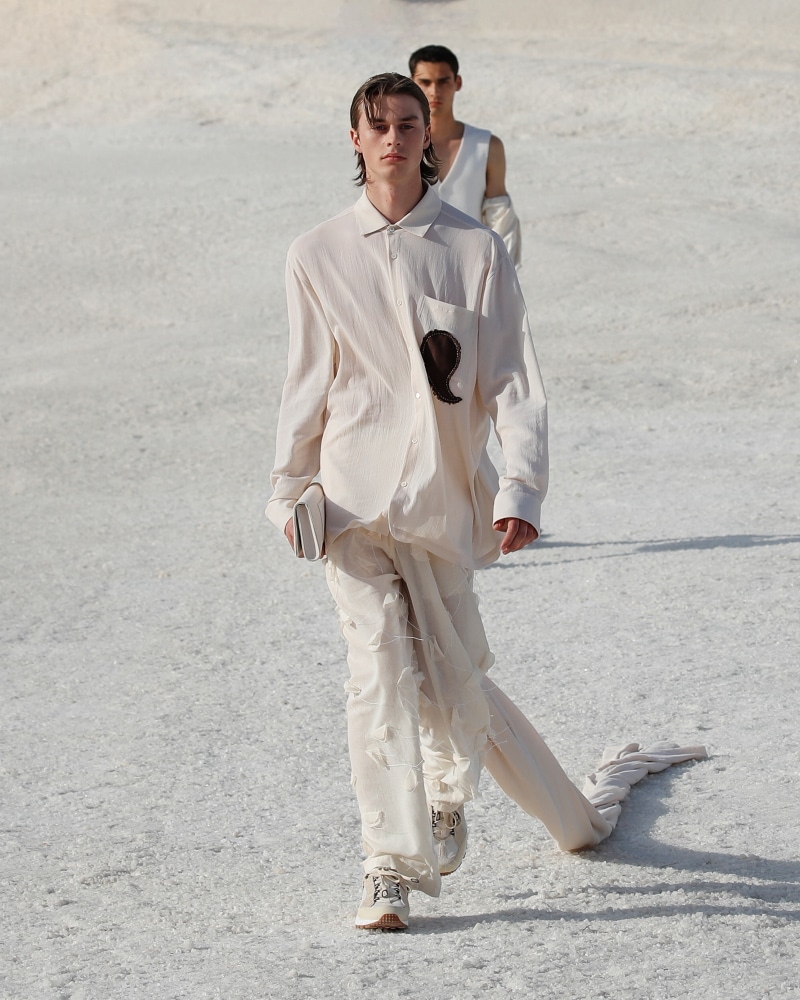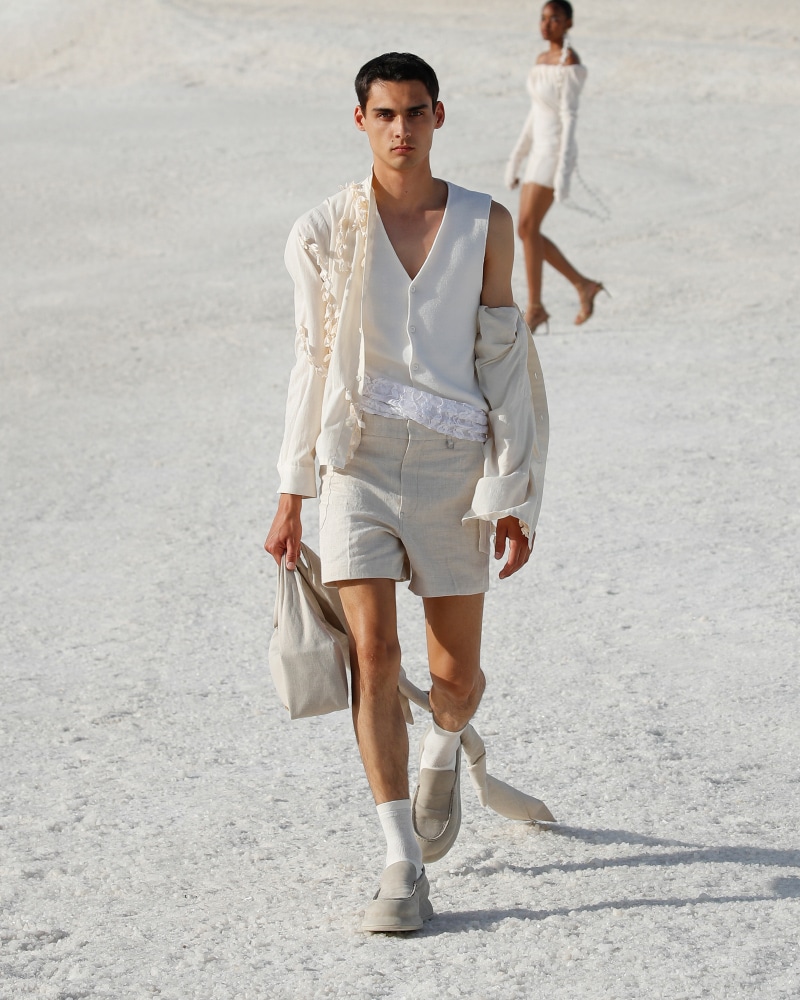 The designer Simon Porte Jacquemus does not like to belong to any official fashion week calendar. That goes without saying, given that the last few fashion weeks that have been held, the Marseille-based designer has chosen not to be there.
Obviously, Simon was not going to be left without presenting his proposal or without holding his long-awaited fashion show, so, as we are used to, the designer took his team and all his guests to the city of Arles, located in the south of France and more specifically in the Provence area. Why this destination? Well, partly because of the artistic influence it has and exerted, as it once served as inspiration for the painter Van Gogh.
It was there that Jacquemus presented in a unique and minimalist setting the Fall 2022 collection called "Le Papier", which is all about part of the artisanal exploration of a natural material and the celebration of a shared intimacy.
A mountain of Giraud salt served as the catwalk. It was down this that the models glided with Porte's creations. This season, unlike in previous seasons, colors have taken a back seat and even become almost non-existent, as the collection focused mainly on neutral tones: white, black, beige, cream, khaki, brown, etc.
These tones have been accompanied by one of the star materials of "Le Papier", linen, which by the way plays an important role in the collection as well as other fabrics, as they are a starting point for the construction of a handmade initiative.
Men's part of the collection focused on tailoring and workwear and it was here that we could see how the genderless touch appeared in some of the garments in the form of tails or skirts. From now on, Jacquemus men will wear this kind of garments, for special occasions, without fear and with pride.
Aztec, striped and checked prints are mixed together to create a perfectly ordered and visually pleasing mix and match effect.
New for the first time was the quilt-like fabric, which Simon masterfully used in waistcoats and tank tops, as well as in bags.
Some of the looks were combined with round-toed shoes and others with the "Humara" sneakers made in collaboration with Nike, which by the way were shown for the first time during the show.
Did you like the collection? If so, it's ready to buy on the Jacquemus website.