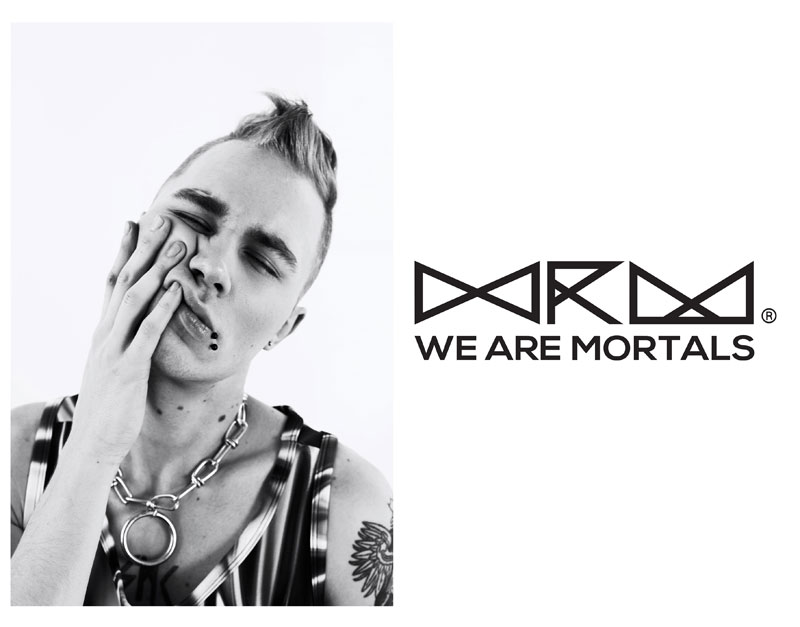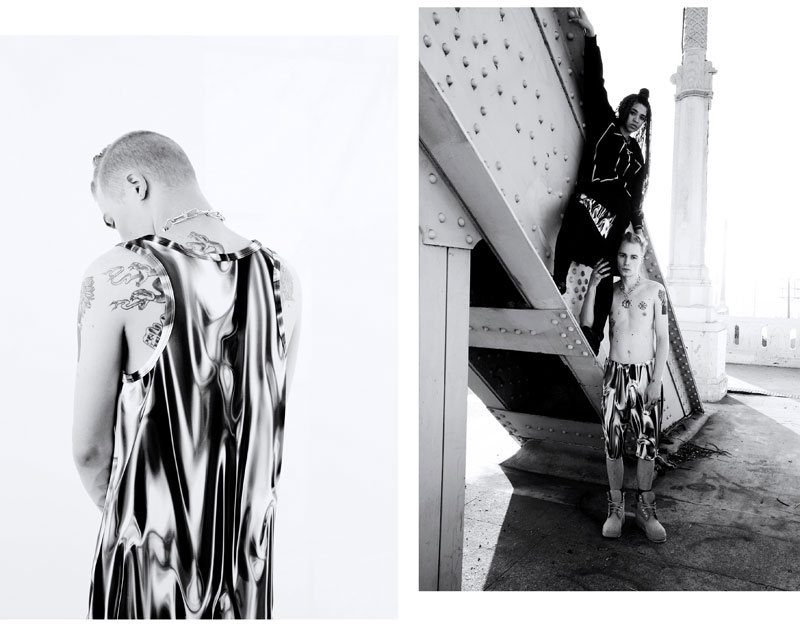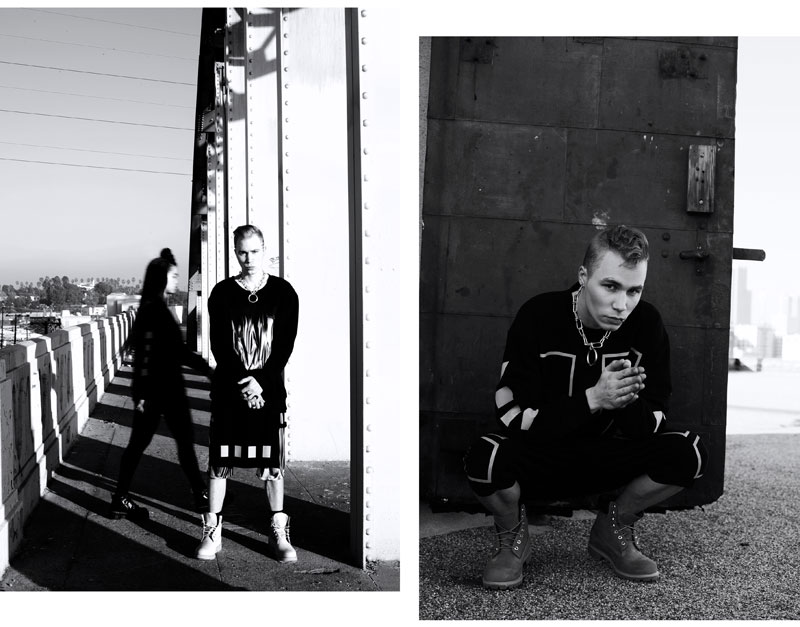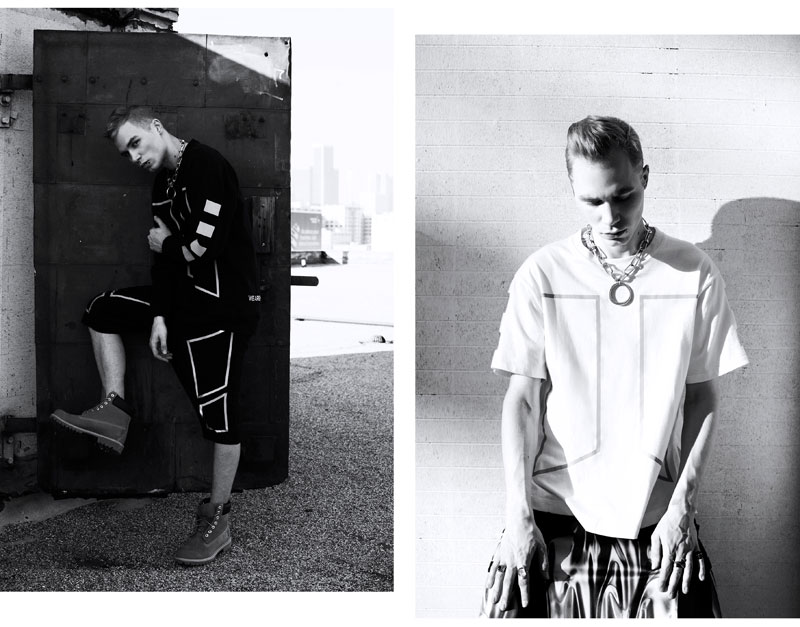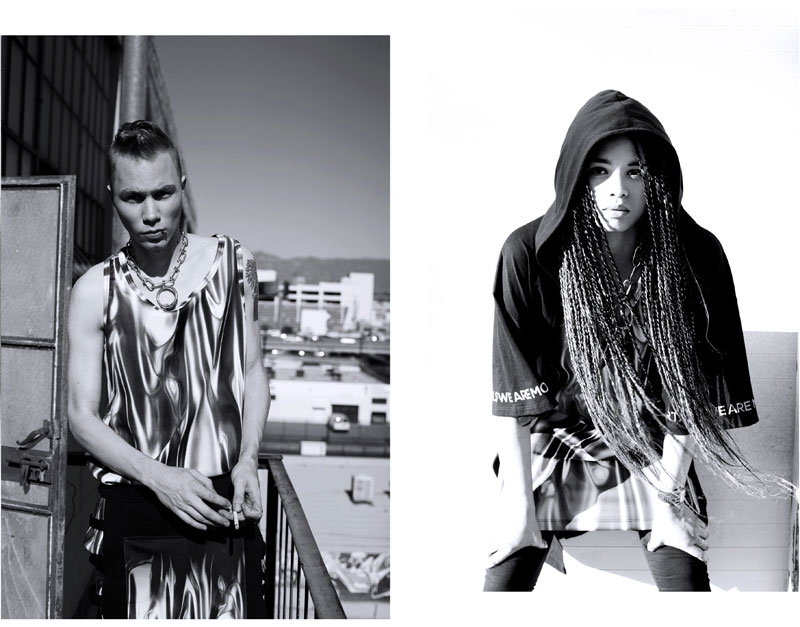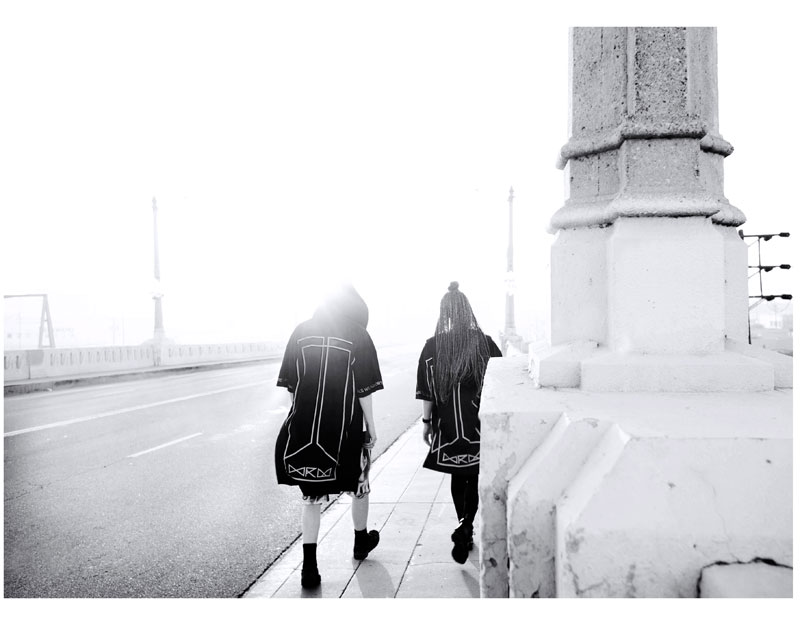 WE ARE MORTALS is an evolutionary gender-free streetwear brand designed and produced in the heart of the creative downtown Los Angeles fashion district. The launch of their initial collection delivers a futuristic look with bold geometric graphics in monochrome tones, and liquid silver artwork by artist Jennifer Mehigan. Challenging the traditional his/hers formula of clothing design and retail, MORTALS responds to the current cultural climate of blurred gender lines and an emerging generation that's constructing their own identities free of gender roles, racial classification, and other demographics.
"As MORTALS we are equal, and what we wear is our declaration that we are limitless."
You can Pre-order and support this movement HERE!
Photographer: Erada Svetlana
Models: Steven Newell and Cerise Castle